Located in the heart of downtown Madison at the gorgeous Overture Center for the Arts, this couples' wedding was a modern and chic affair, to say the least! With hanging floral installations, white lush blooms, rich greenery that lined the tables from Flora Designs by Jamae, and pretty stationery from Sugar River Stationers, all of these elements pulled together making for one elegant reception design. Kina Wicks Photography captured the entire affair of images below for you to pin away.
WEDDING DATE: 07/01/2017
HOW DID YOU KNOW SHE WAS "THE ONE?" When I found out she'd been to more ballparks than me after we played catch in the Coors Field parking lot.
TELL US ABOUT YOUR PROPOSAL: We had dinner at one of our favorite restaurants in Denver. Afterward, we went on a walk to Union Station a few blocks away. I had a friend tie our dog in front of Union Station in an effort to get Susie to want to pet the "random dog that looked like Puffin," but she recognized her from a half a block away. Once we got over to Puffin, I got down on one knee and she said,"Yes!" Susie's parents flew to town and got to witness it along with our closest friends. Little did Susie know that the cheering on the patio across the street was them! Afterward, we went inside a private wine room to celebrate.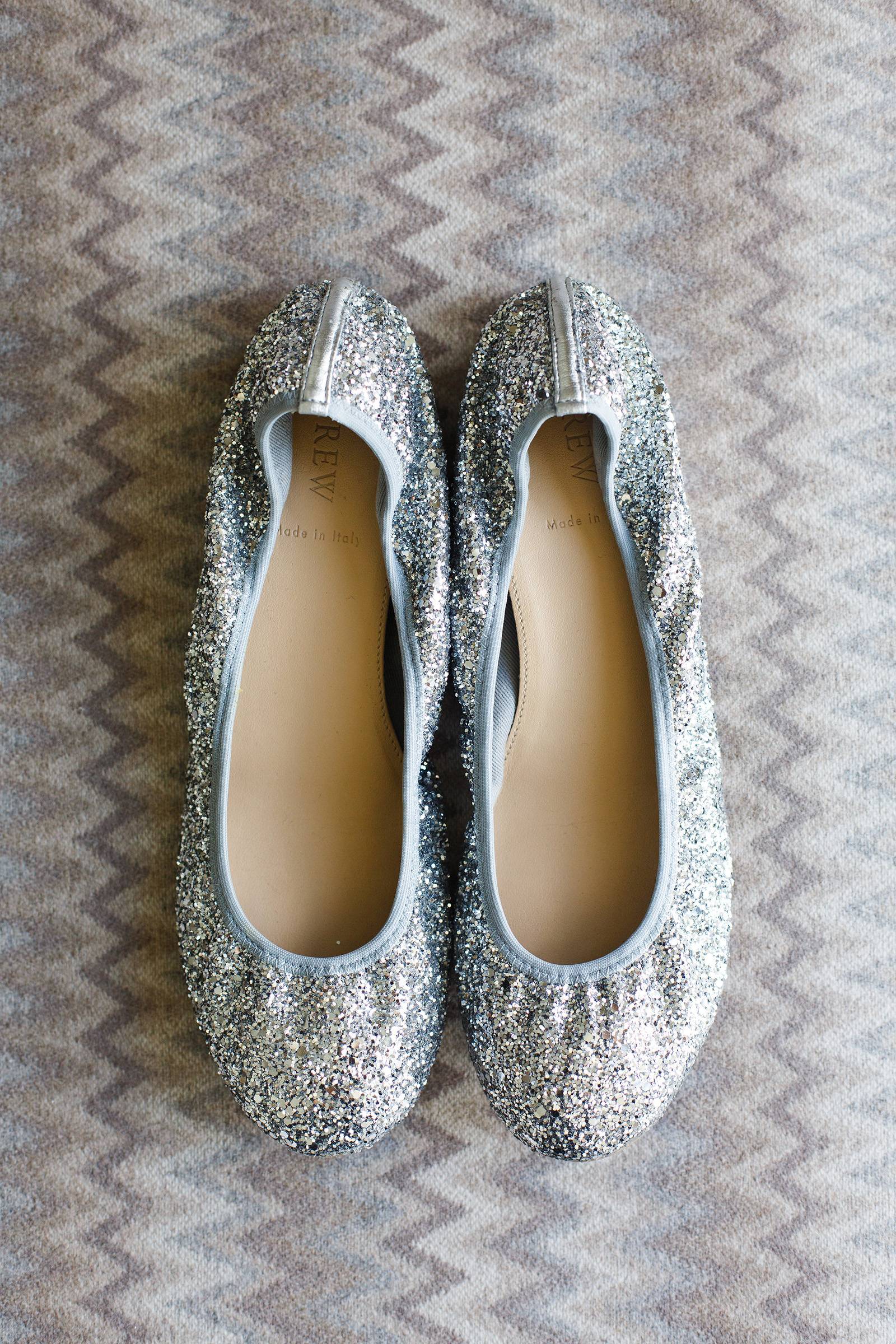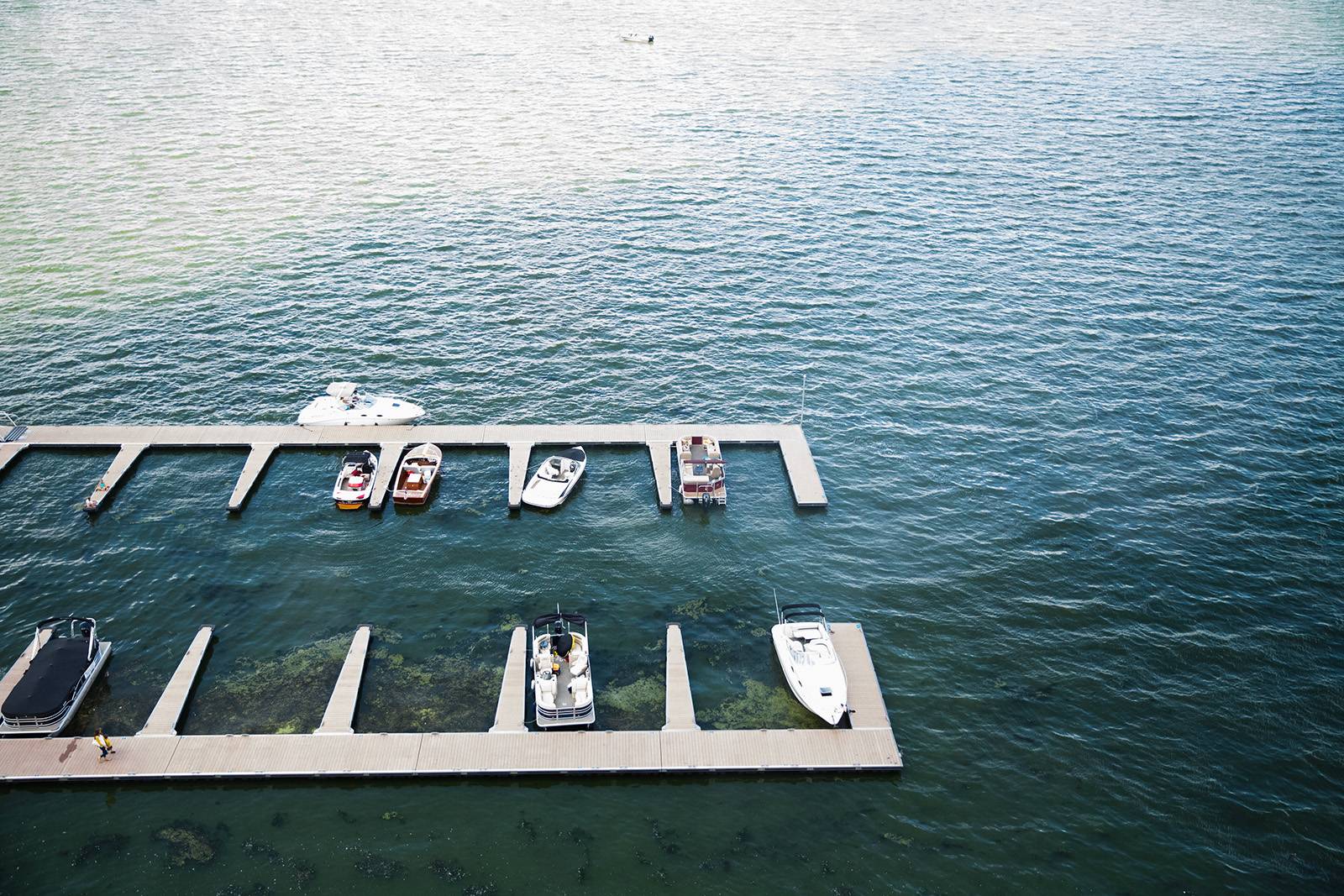 TELL US ABOUT FINDING YOUR DRESS: I anticipated finding a dress on my first outing as I'm not picky and didn't have my heart set on anything in particular. I flew back to Madison (from Denver) to look with my mom and best friends. We went to several places but I wasn't sold. I came back out to Denver and went wedding dress shopping several times with friends. I thought I had a winner and had my mom fly out. Still unsure, I came back to Madison to look at my current favorite dress one last time. I was almost out of time and had to make a decision! At Vera's, I was in the process of getting measured for my top runner but it was so large, they wanted me to try another dress by that designer to be sure on the size. Sure enough, I put that dress on that had everything I had been saying I didn't want - poofy, sparkles and decided that one was the one! My friends had already left the store and I made them come back to be sure!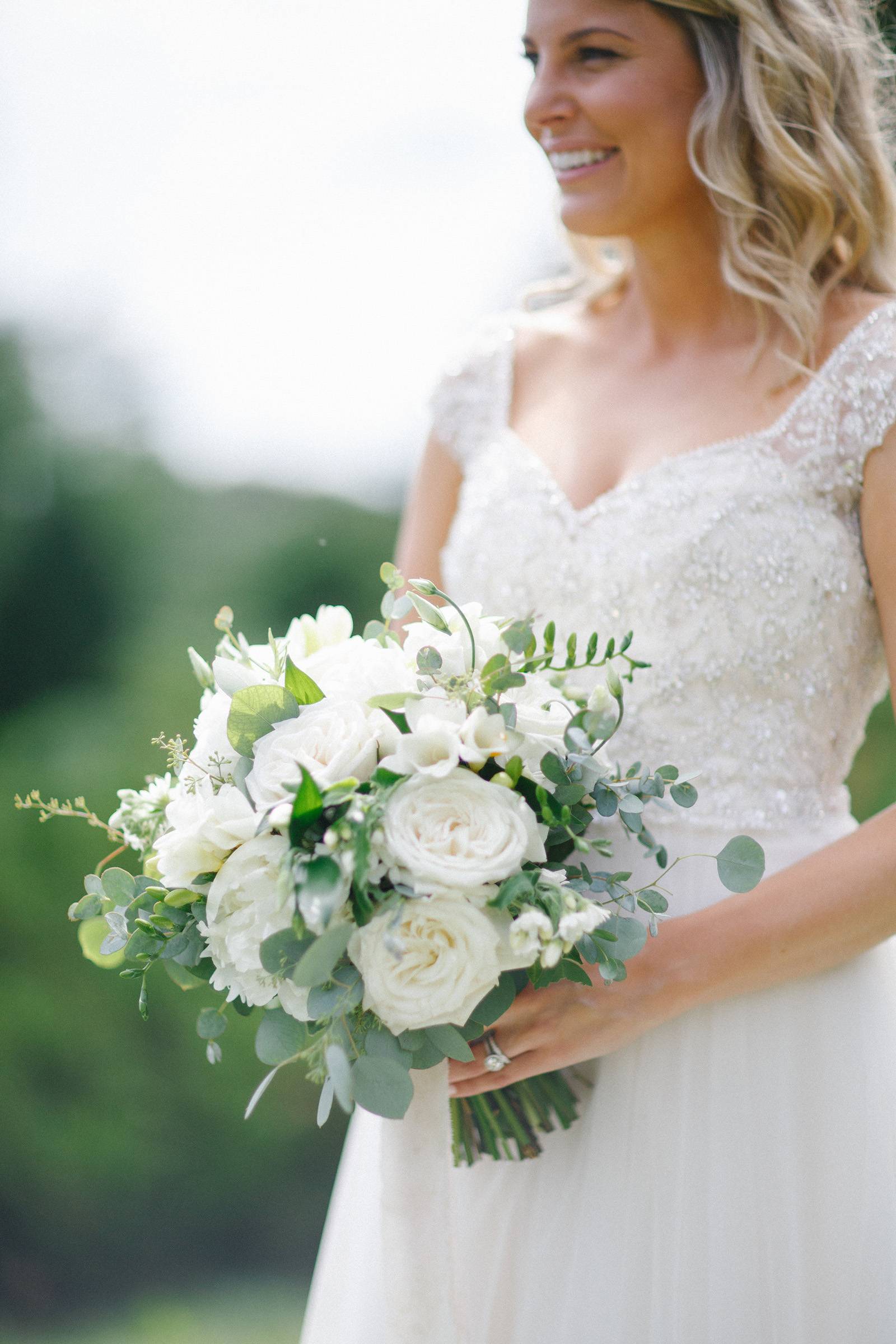 DESCRIBE YOUR WEDDING FLOWERS: Honestly, the day was such a blur, I had to look back at my photos to appreciate how beautiful they were! The day is so hectic, it's easy to miss these little details on the actual day. Even more reason to pick a great florist and just trust them to hand you something beautiful on your day.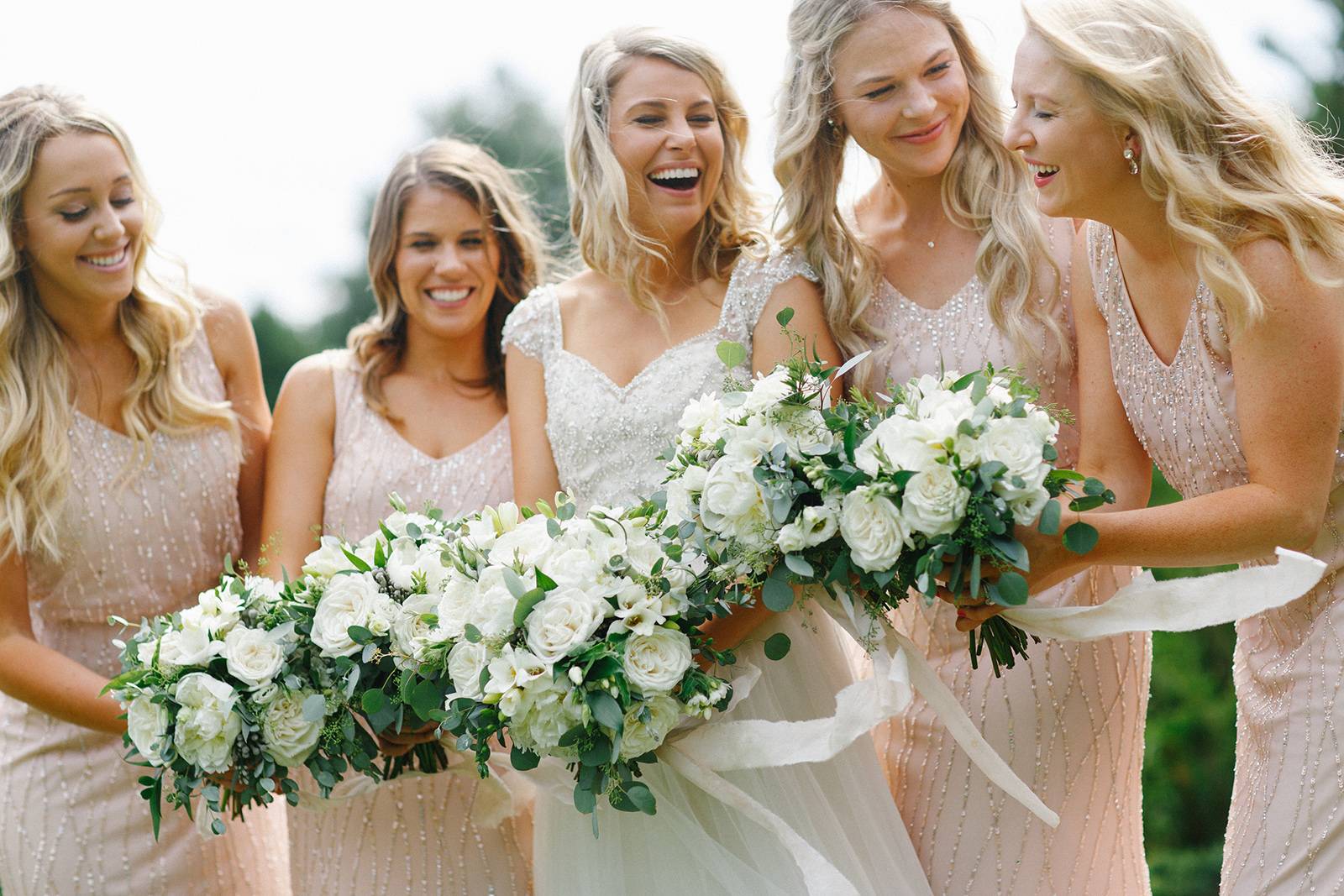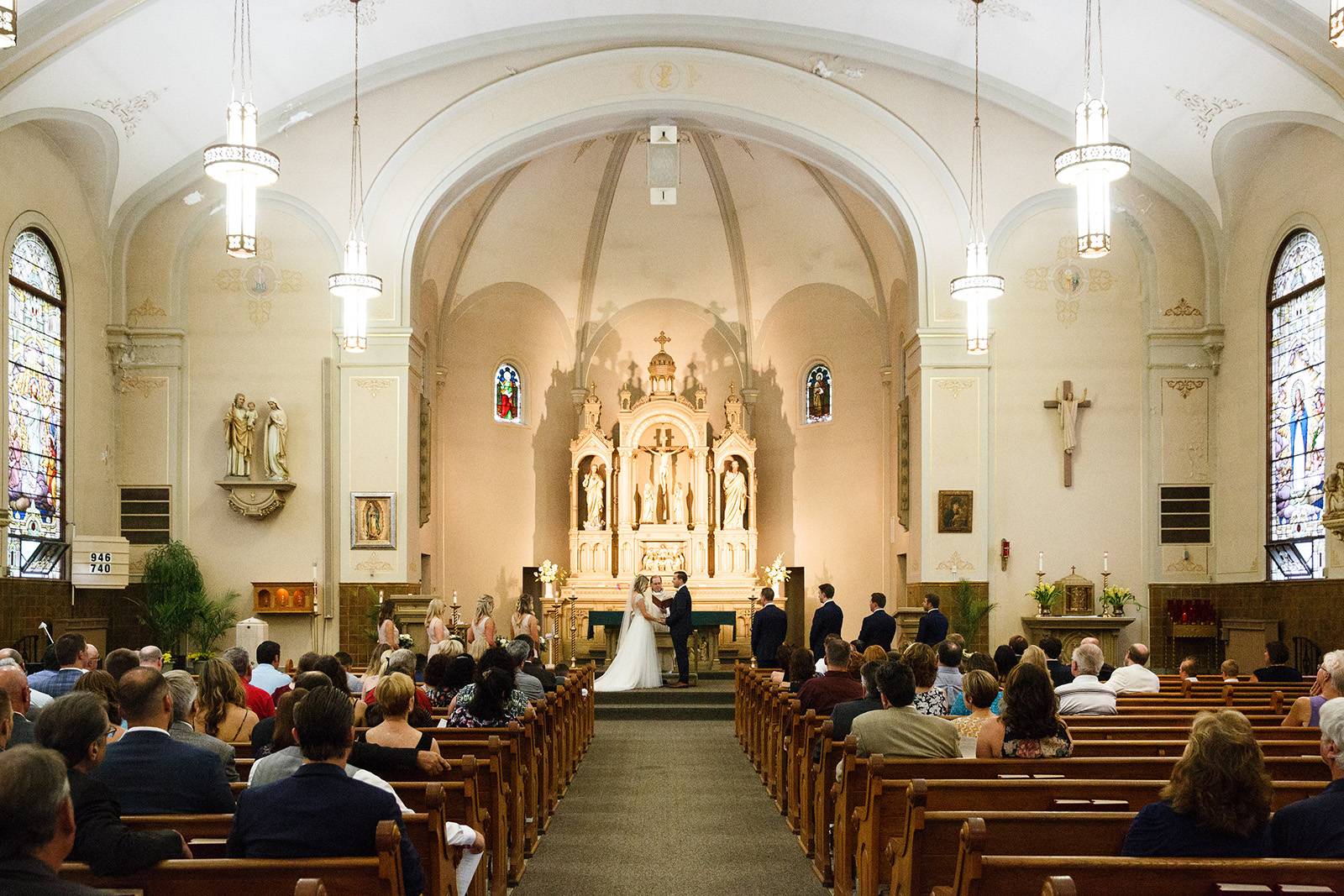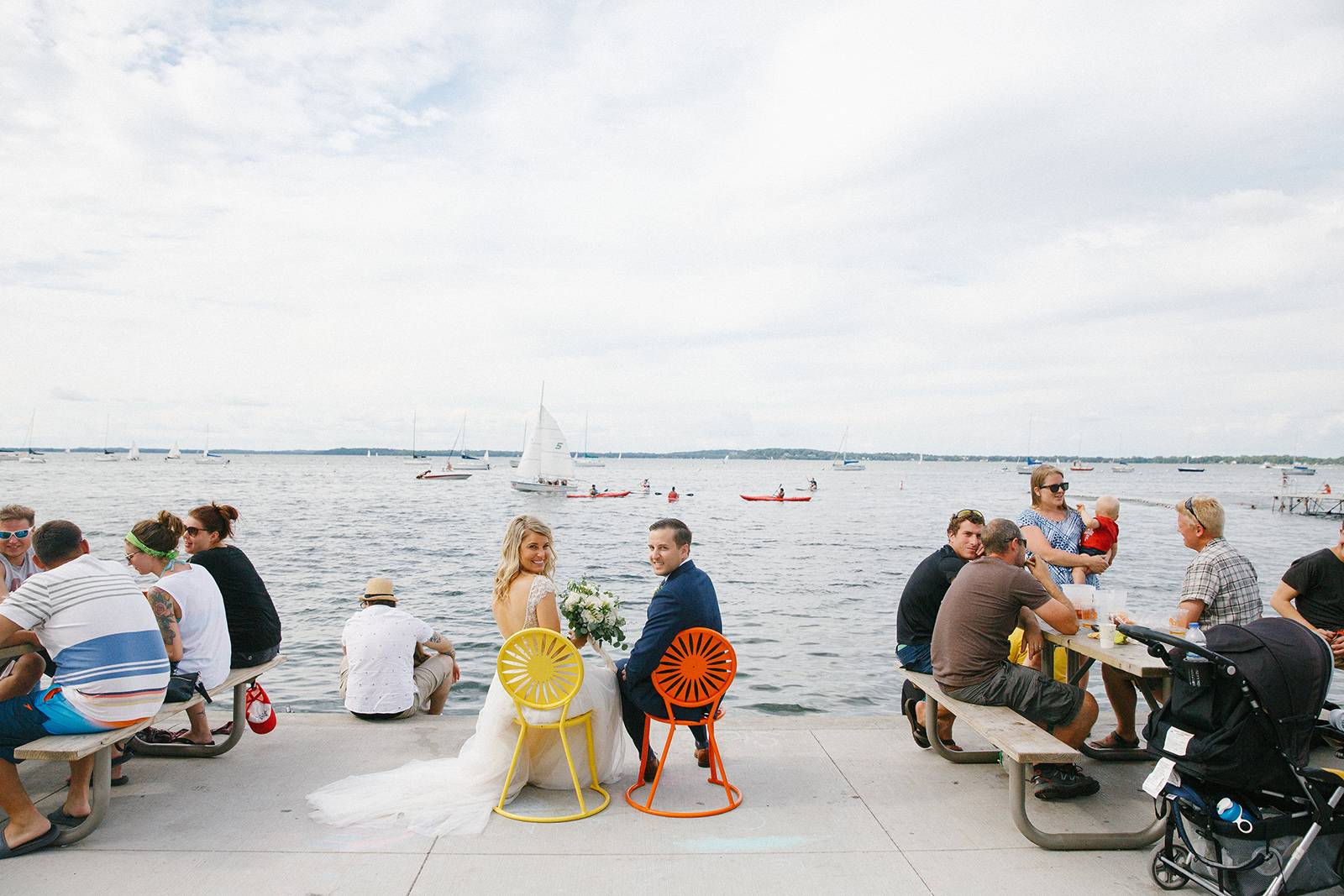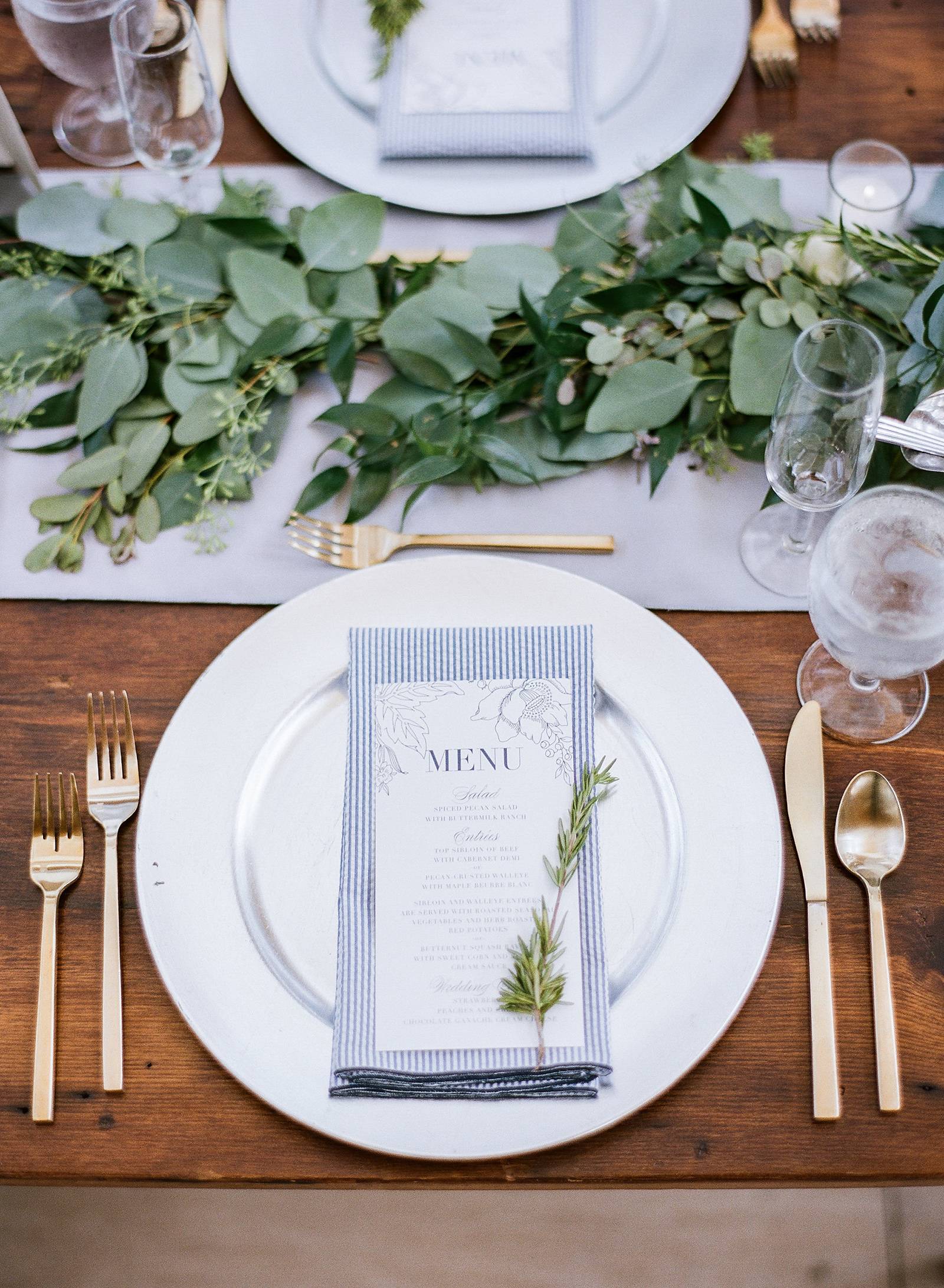 DID YOU USE ANY SPECIALTY LINENS, CHAIRS, TABLES OR DINNERWARE? We had 250 seersucker linen napkins specially made on Etsy. It was a big splurge but really made a difference in the design. We joke that they'll be family heirlooms for years to come.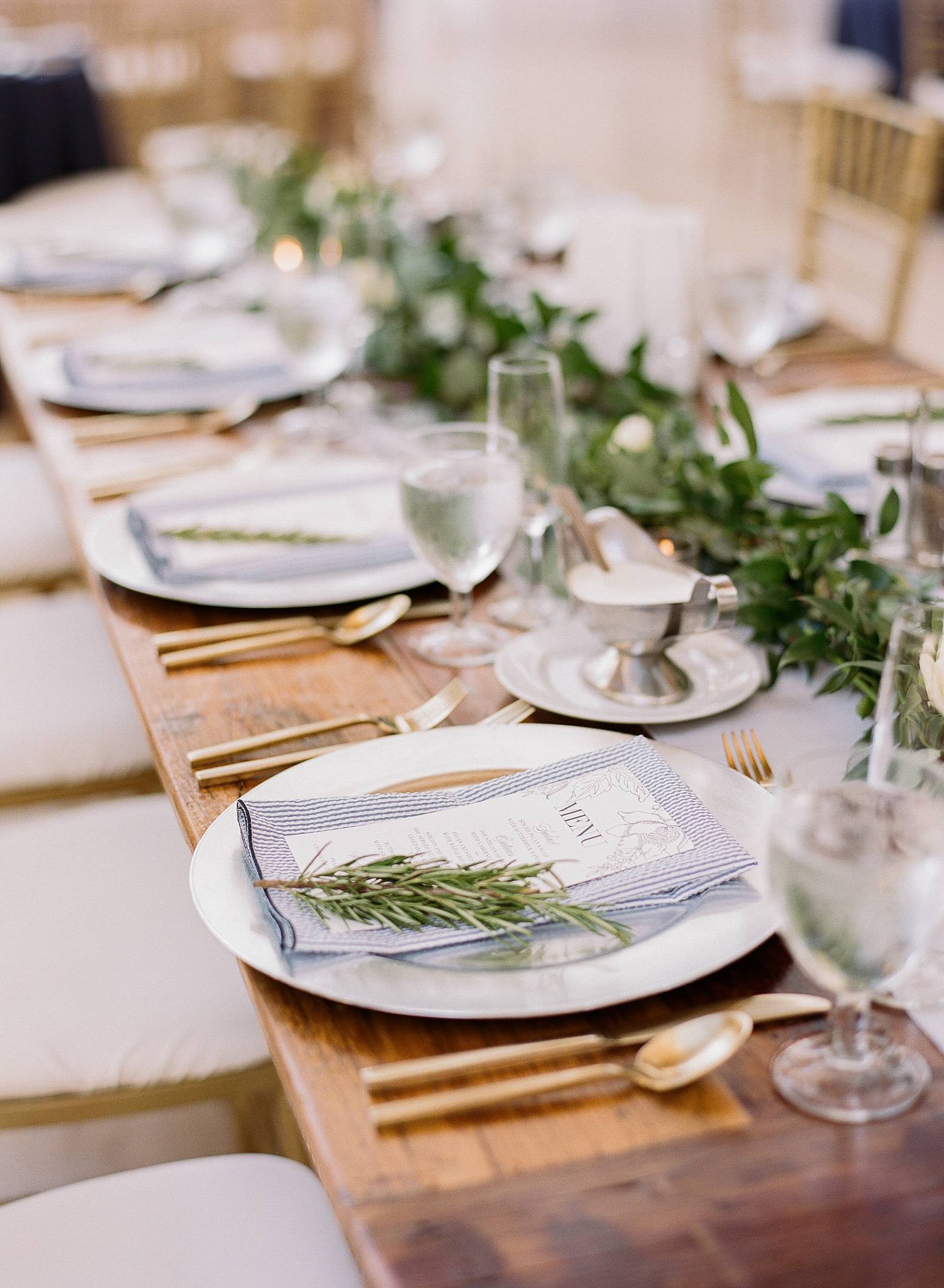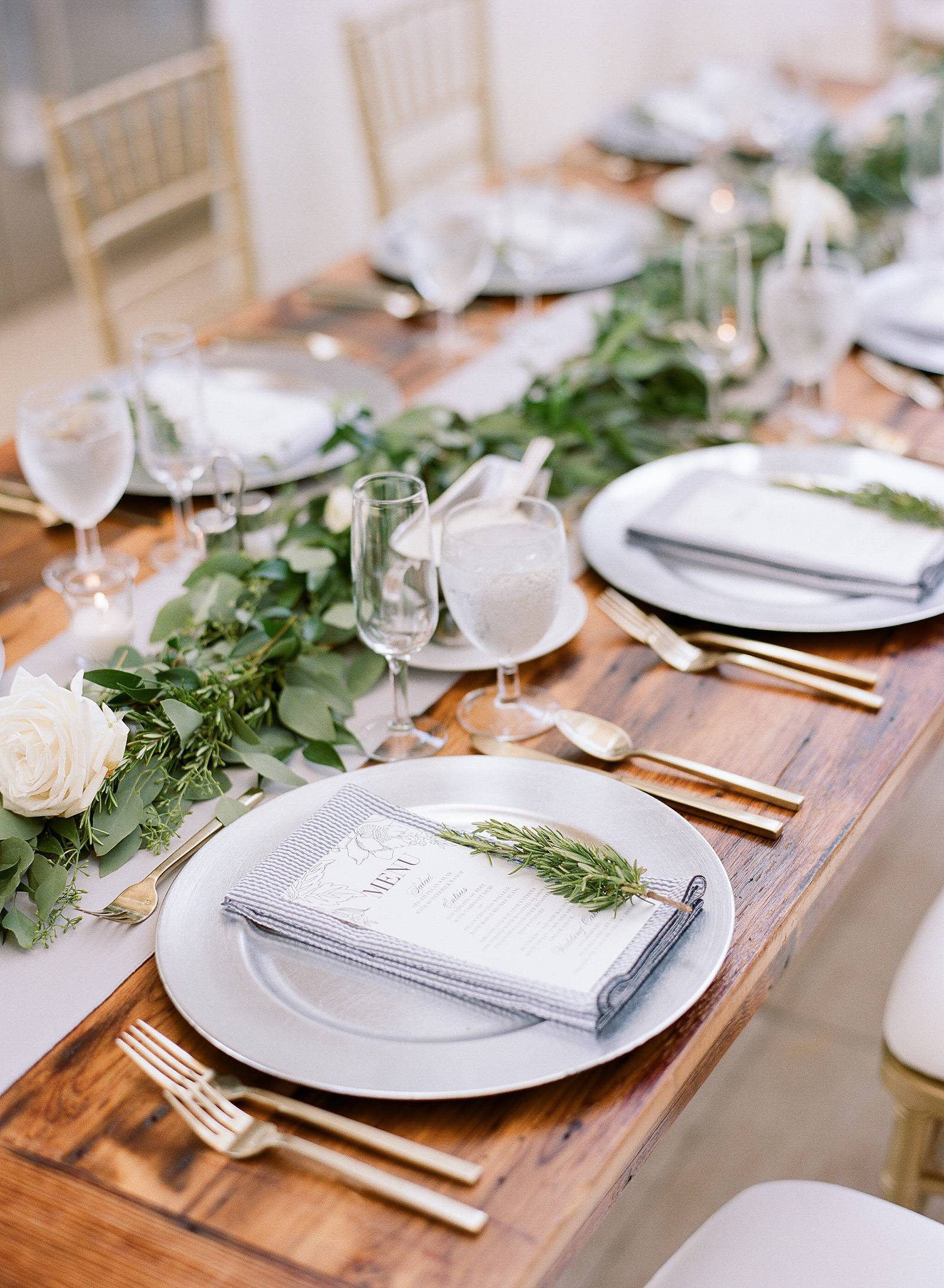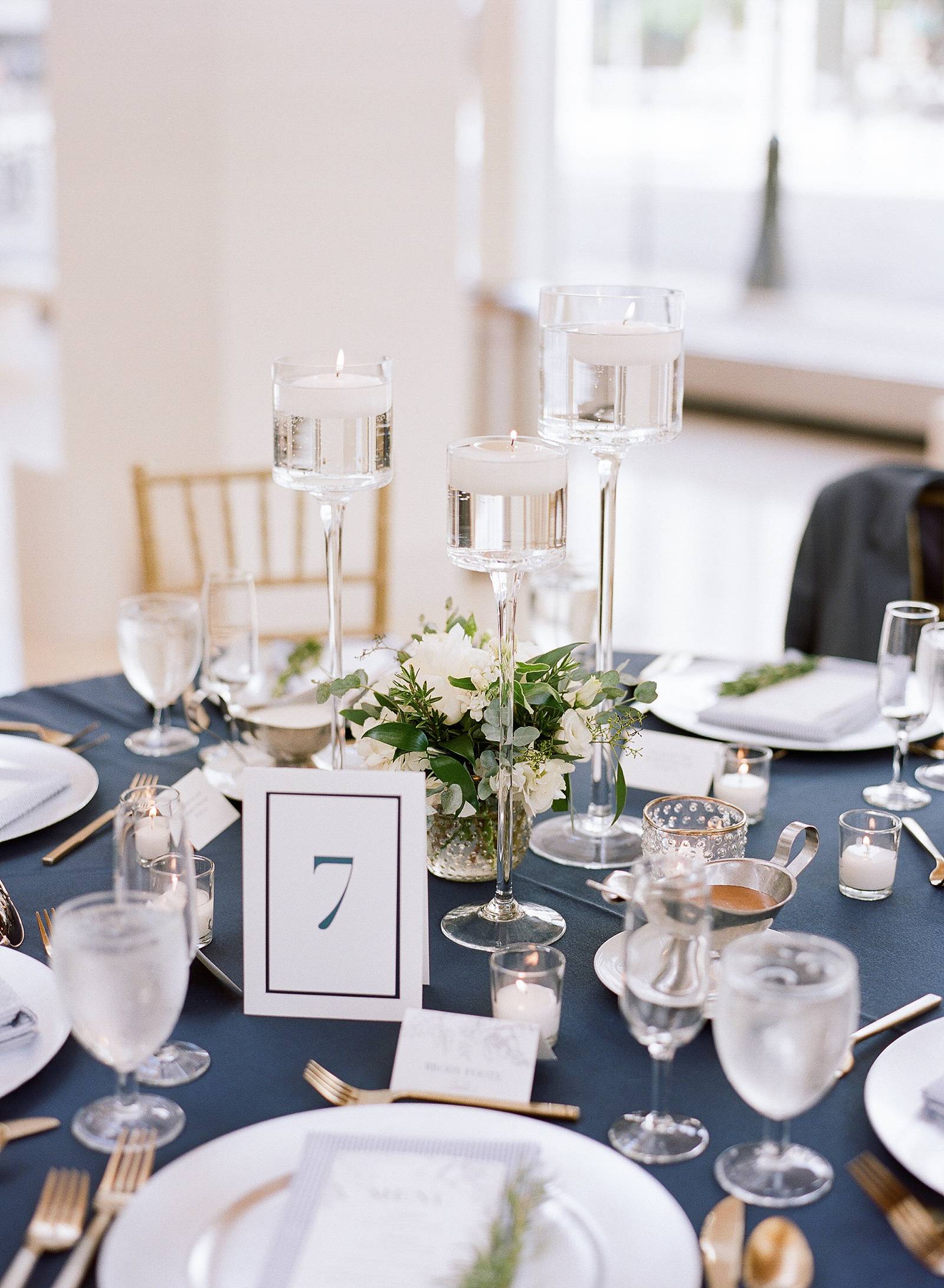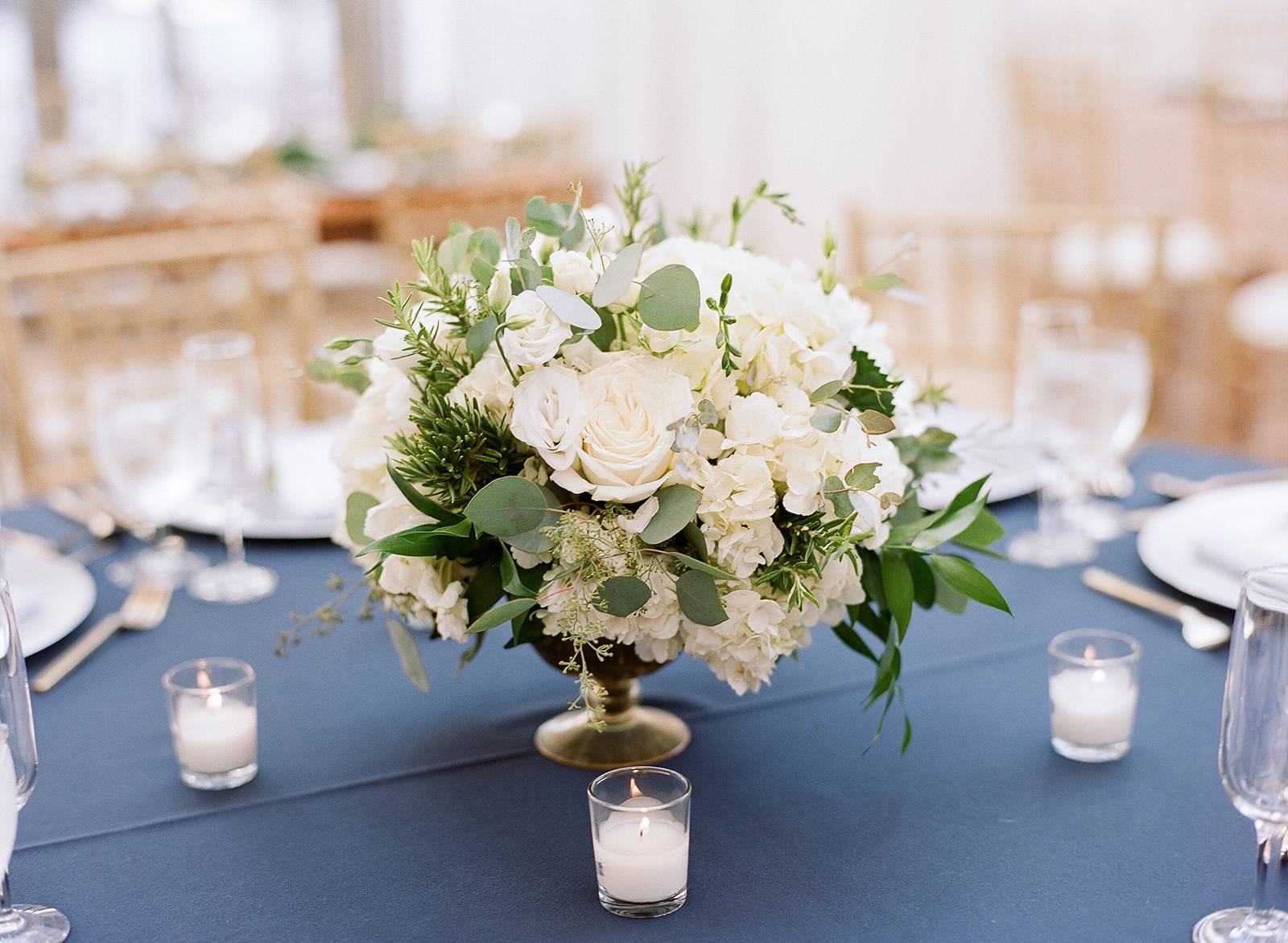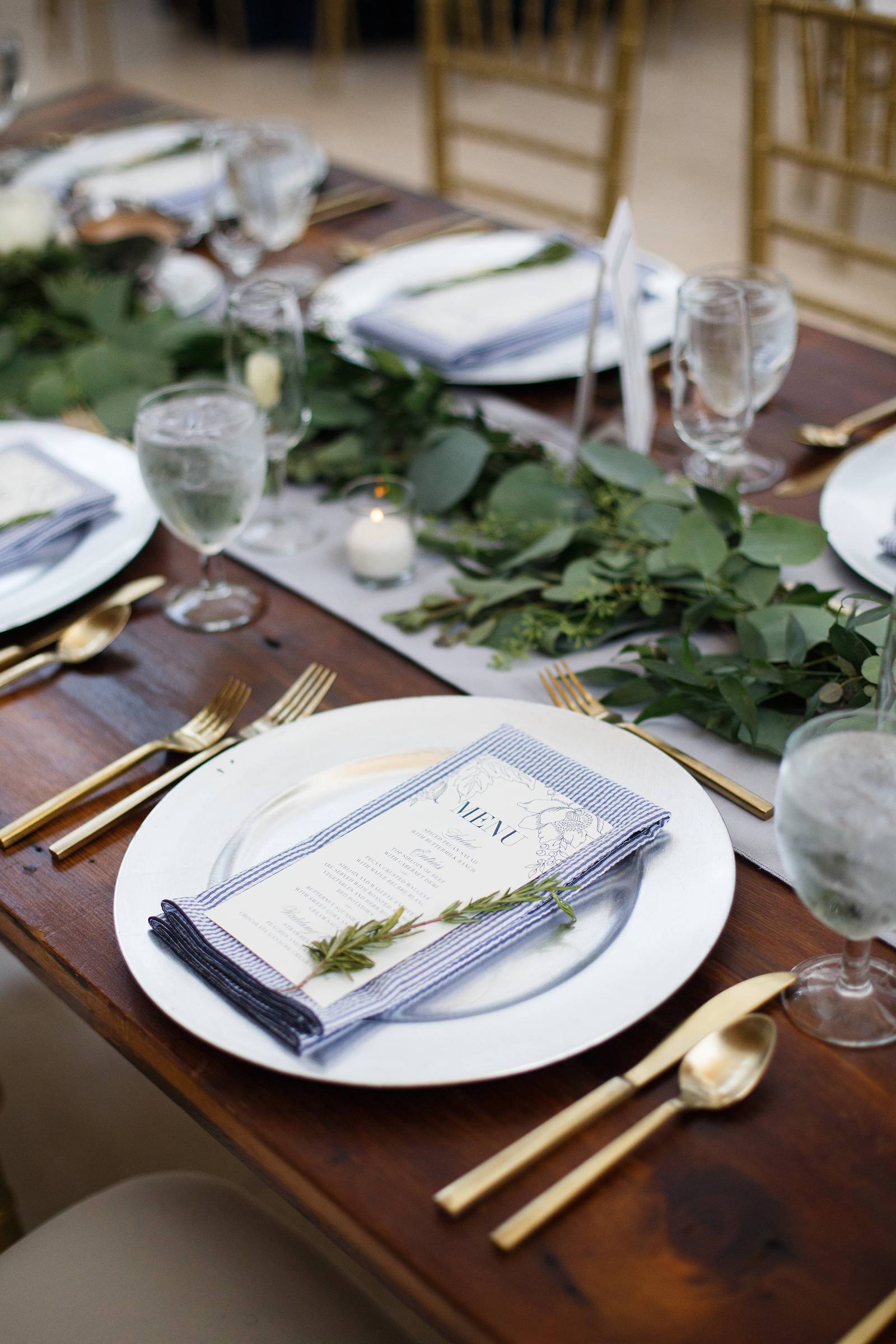 WERE THERE ANY PERSONAL TOUCHES OR DIY ELEMENTS? Susie loves flamingos so our cake topper was a bride and groom flamingo from Anthropologie. The night before our wedding, we realized we had completely dropped the ball on getting props for our photo booth. Our wedding coordinator at the Overture Center went out and found a fun flamingo hat and other fun items that were so fun to have in the photos. Such a small touch that made it our own.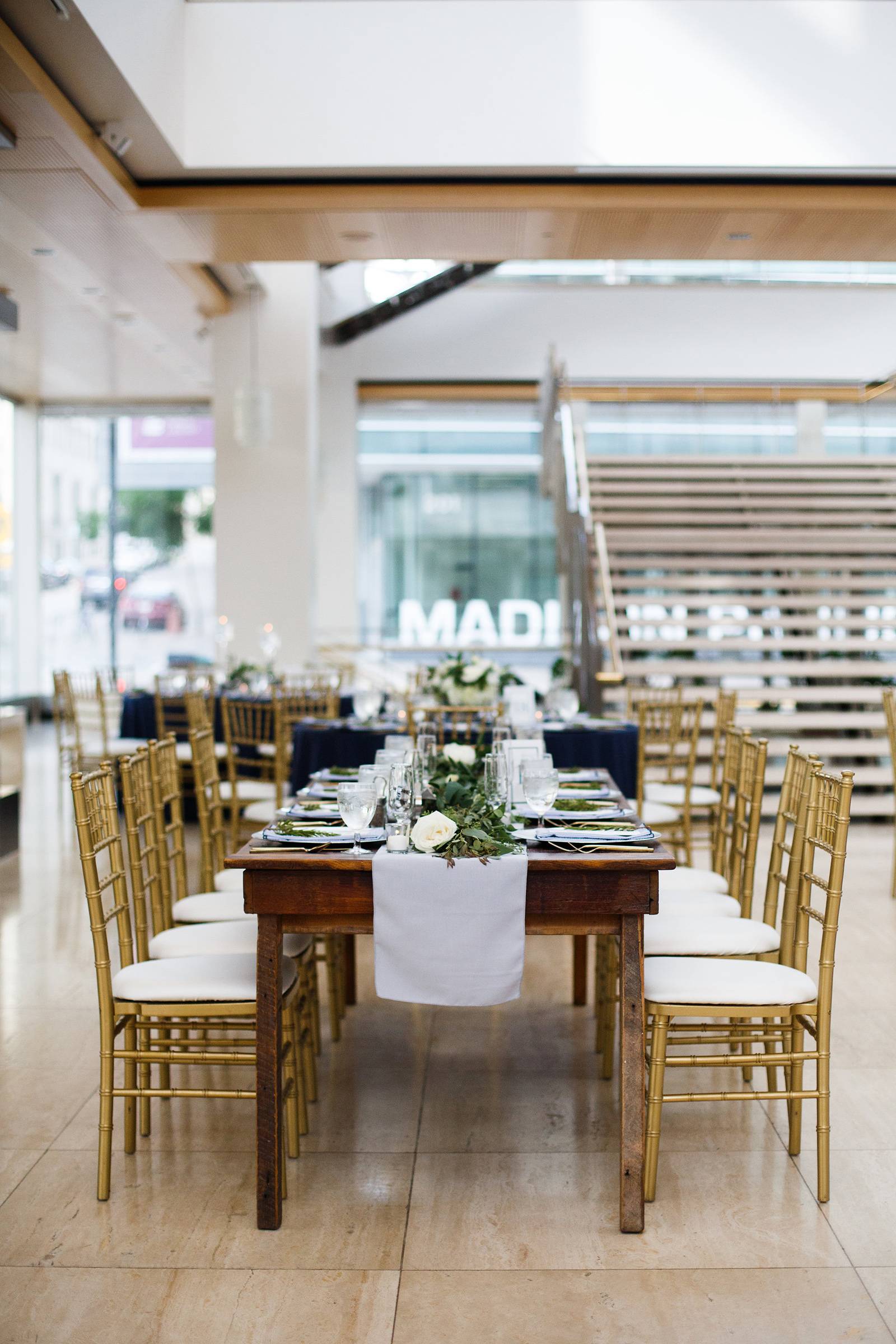 HOW WOULD YOU DESCRIBE YOUR WEDDING THEME OR STYLE? A little J. Crew, a little Anthropologie and all Sarah at Cherry Blossom Events reading our style and creating a wedding that reflected our personal style better than we could have put into words.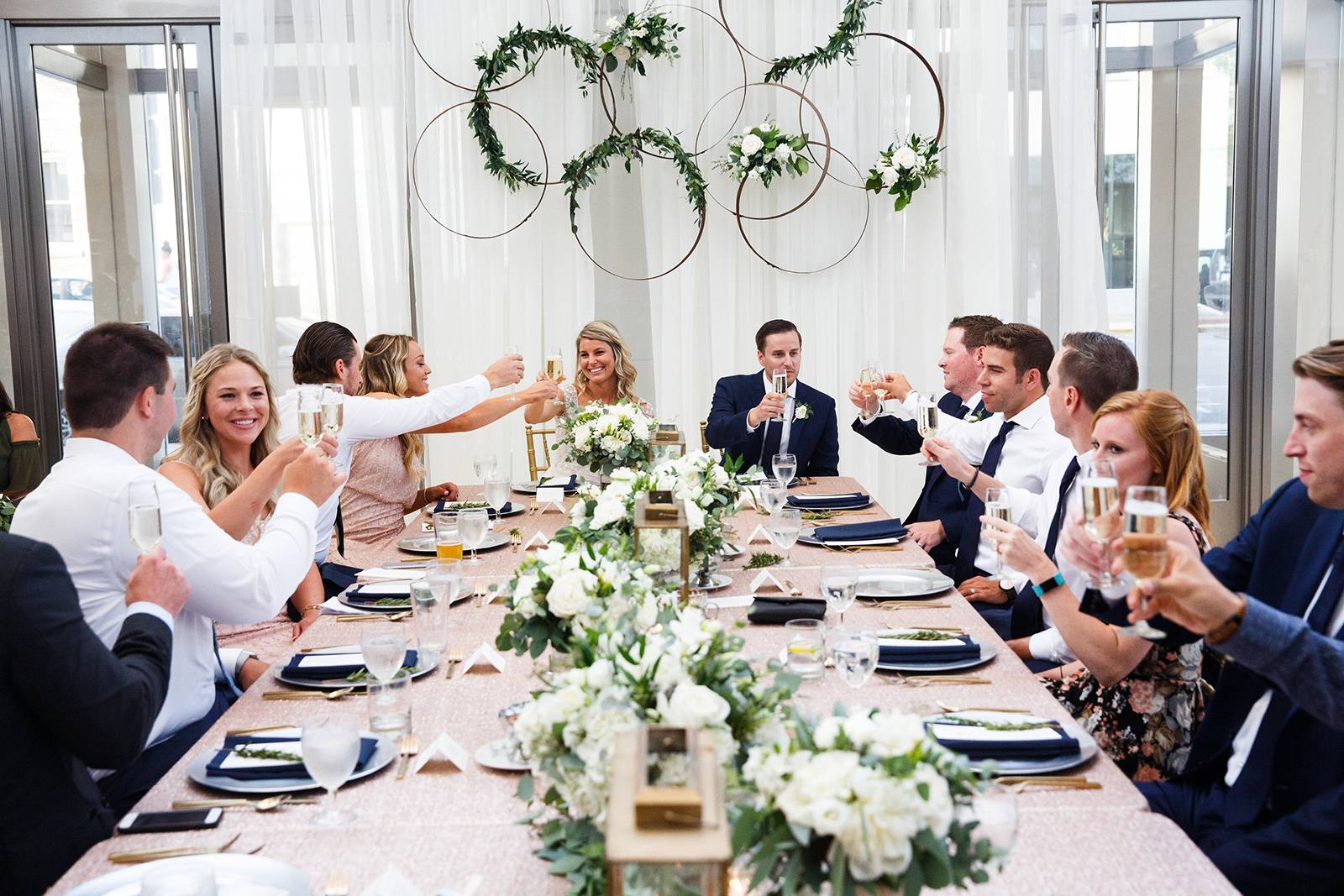 WHAT WAS YOUR FAVORITE MOMENT FROM YOUR WEDDING? My favorite moment (among many) was our last dance. We were on the dance floor with most of the room cleared out and it was just us with some of our good friends/family dancing with their spouses.
TELL US ABOUT YOUR HONEYMOON PLANS: We went to Maui in November and had an amazing time relaxing at the pool, on the beach, and around the island.
WHAT DOES LIFE LOOK LIKE AFTER THE WEDDING? Every day is better than the last. The thought of planning a future with your best friend is better than we could have ever imagined.
That was Sam (forgive him for being so cheesy). Honestly, it's so nice to have more free time back and just enjoy living without the stress of planning a wedding.
IS THERE ANY ADVICE YOU'D GIVE TO OTHER COUPLES PLANNING THEIR WEDDING? Have a wedding planner, specifically Cherry Blossom Events. Sarah made the day (and the year leading up to the wedding) go so smooth. We felt like we were not clients, rather friends throughout the process. And make sure to get a videographer!