From the pampas grass ceremony installation (which we can't get over) to the natural, wild blooms from Thompson's Full Bloom, this is a perfectly imperfect barn celebration. Nestled in the woods at The Swan Barn Door, this fete gives an effortless boho vibe and a chic airy color palette of neutral tones with locally crafted bourbon wedding favors from, J. Henry & Sons. We love even more the sweetest wedding present a groom can give his new bride - a French Bulldog! What more could you ask for? See more in the gallery below from Happy Gnome Photography.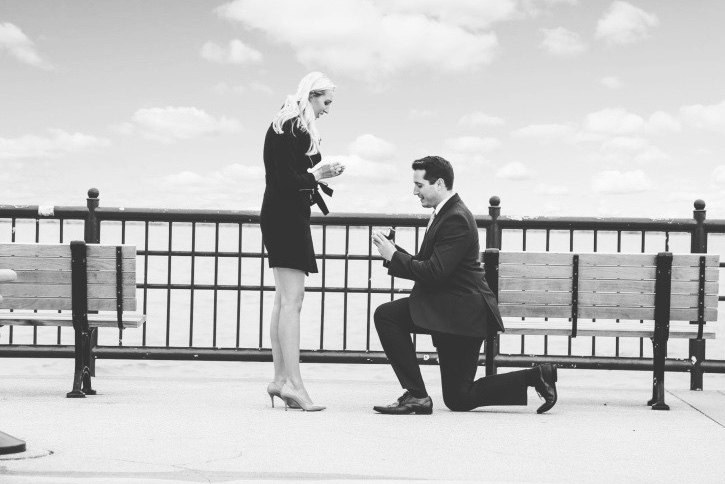 WEDDING DATE: 09/29/17

HOW DID YOU MEET? We met while attending college at UW Green Bay. A friend of mine told me she had met the "perfect" guy" for me and set us up the next night!
TELL US ABOUT YOUR PROPOSAL: The proposal was in Chicago, IL. We had a weekend planned with some friends for the NFL draft. What could be better than amazing shopping and football, right!? So we check into our hotel the first night of the draft and I was told we are meeting everyone out for at a nice place for dinner. A limo picks us up at the hotel and takes us to Navy Pier, which at this point I was wondering what was going on but Zach assured me this is where we were meeting everyone for dinner. It wasn't until he practically sprinted down Navy Pier with me and we passed our restaurant that I had any clue what was going on! We get to the end of the pier and Zach gave me a present to open and it was a dog tag that said, "Bogey" and the date. I was so excited because we had talked about getting a dog for a long time. I think I said something like, "Are we getting a puppy here?!?!" He tells me he hopes someday soon and to turn the dog tag around and it says, "Will You Marry Me?" By that time he is down on one knee with a gorgeous oval cut diamond ring (he must have looked at my Pinterest boards) asking me to marry him which I, of course, said "Yes!" It was such an amazing moment in both of our lives we will never forget! Plus, he had a secret photographer capturing the whole thing!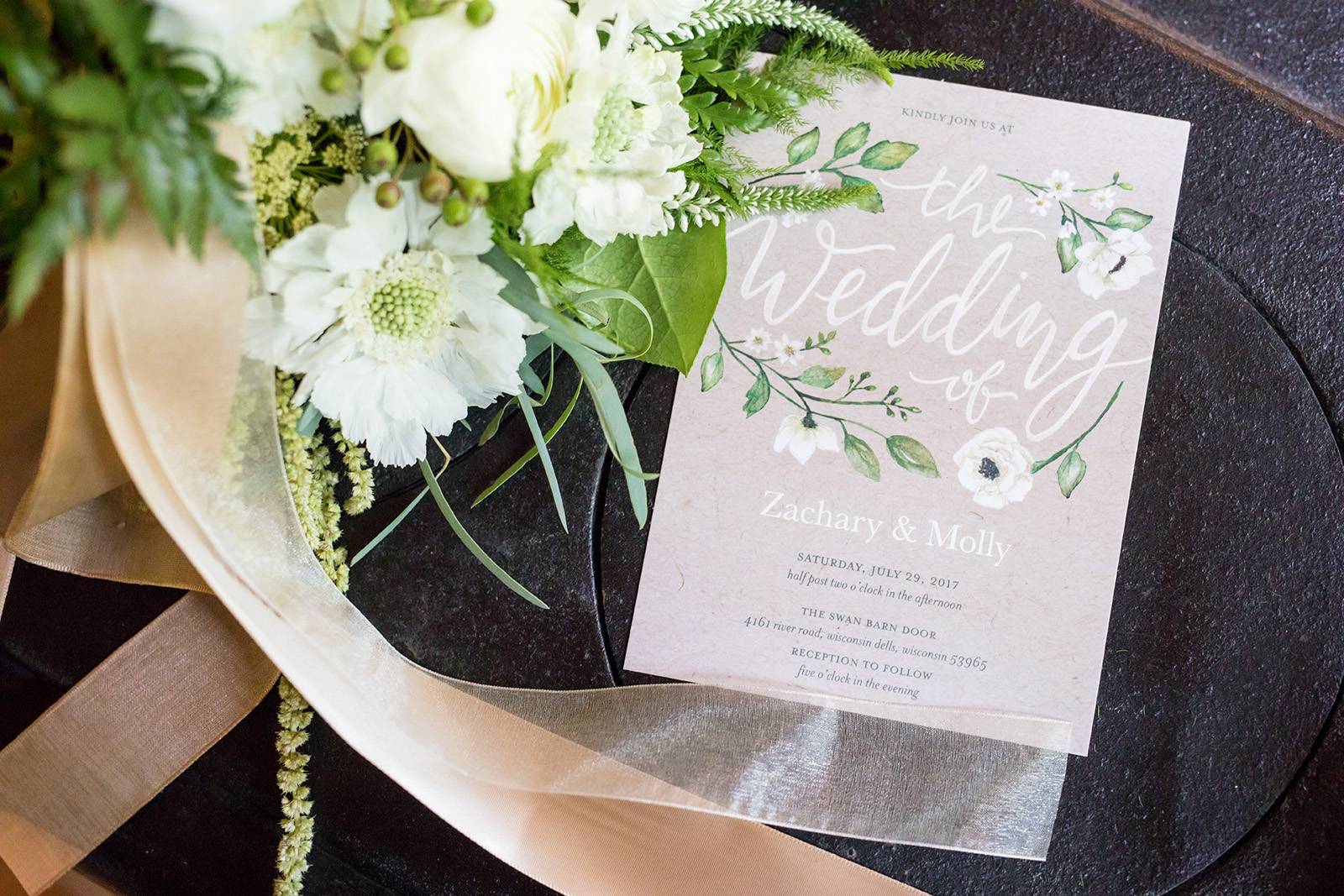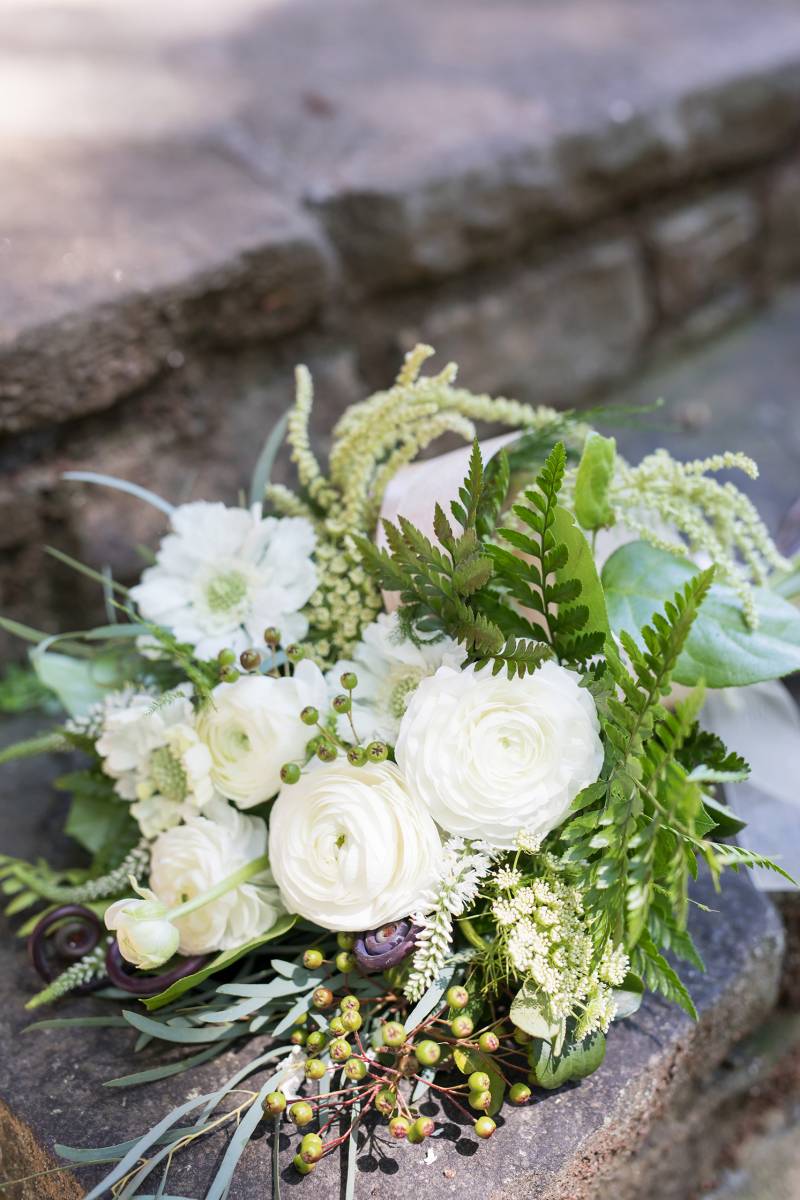 TELL US ABOUT YOUR DRESS: My mom, Zach's sister, and I went shopping at Erika's Bridal Couture in Neenah I was very fortunate to have a friend working there so the whole experience was really special! I knew I wanted a lace dress with some special details and I wanted to be comfortable! We all fell in love with an Enzoani mermaid style dress with a Chantilly lace overlay and Guipure lace underneath the straps had tiny little crystals with an illusion V-back. My cathedral length veil matched the straps with little crystals lining the veil.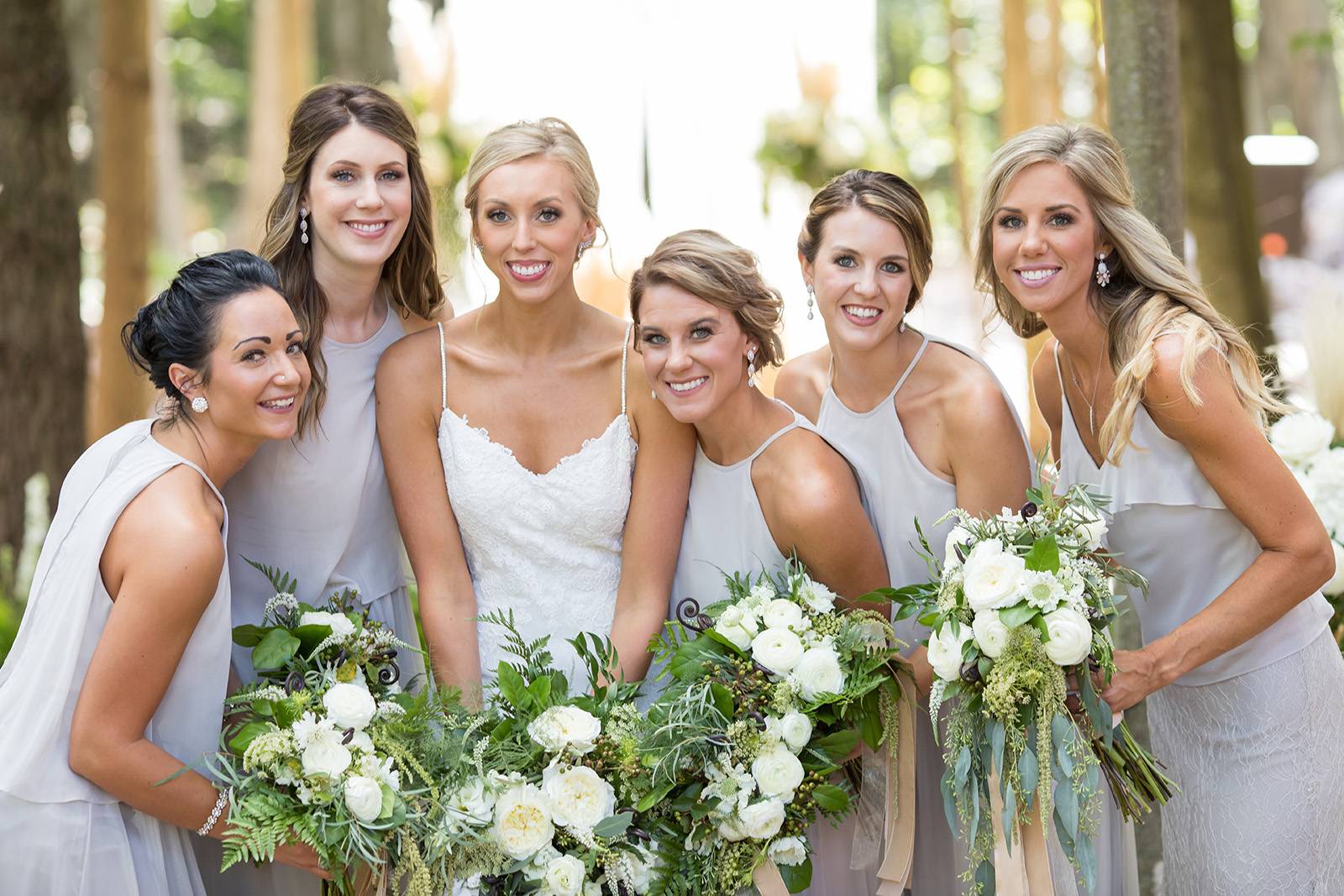 DESCRIBE YOUR WEDDING FLOWERS: Wild! I wanted a lot of greenery and white flowers but still remaining very natural and not perfect. Perfectly imperfect! We had ferns lining the aisles and a beautiful pampas grass altar installation which was amazing!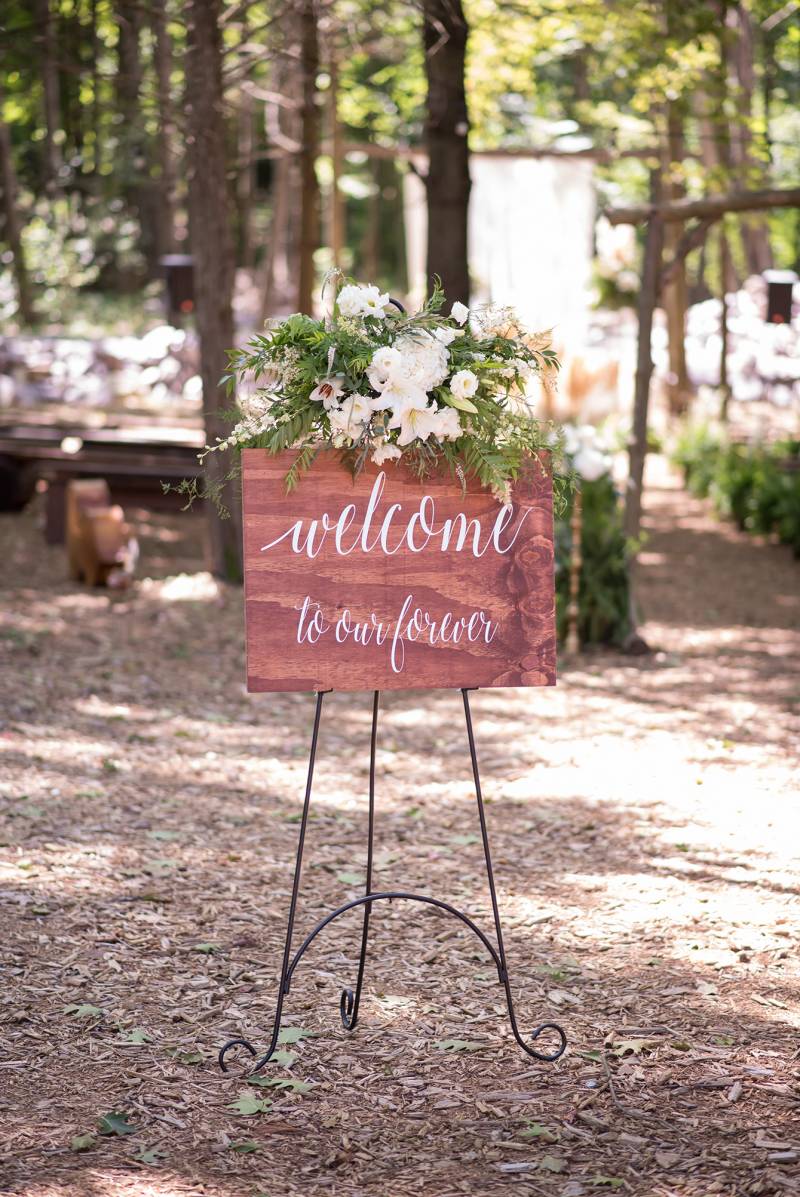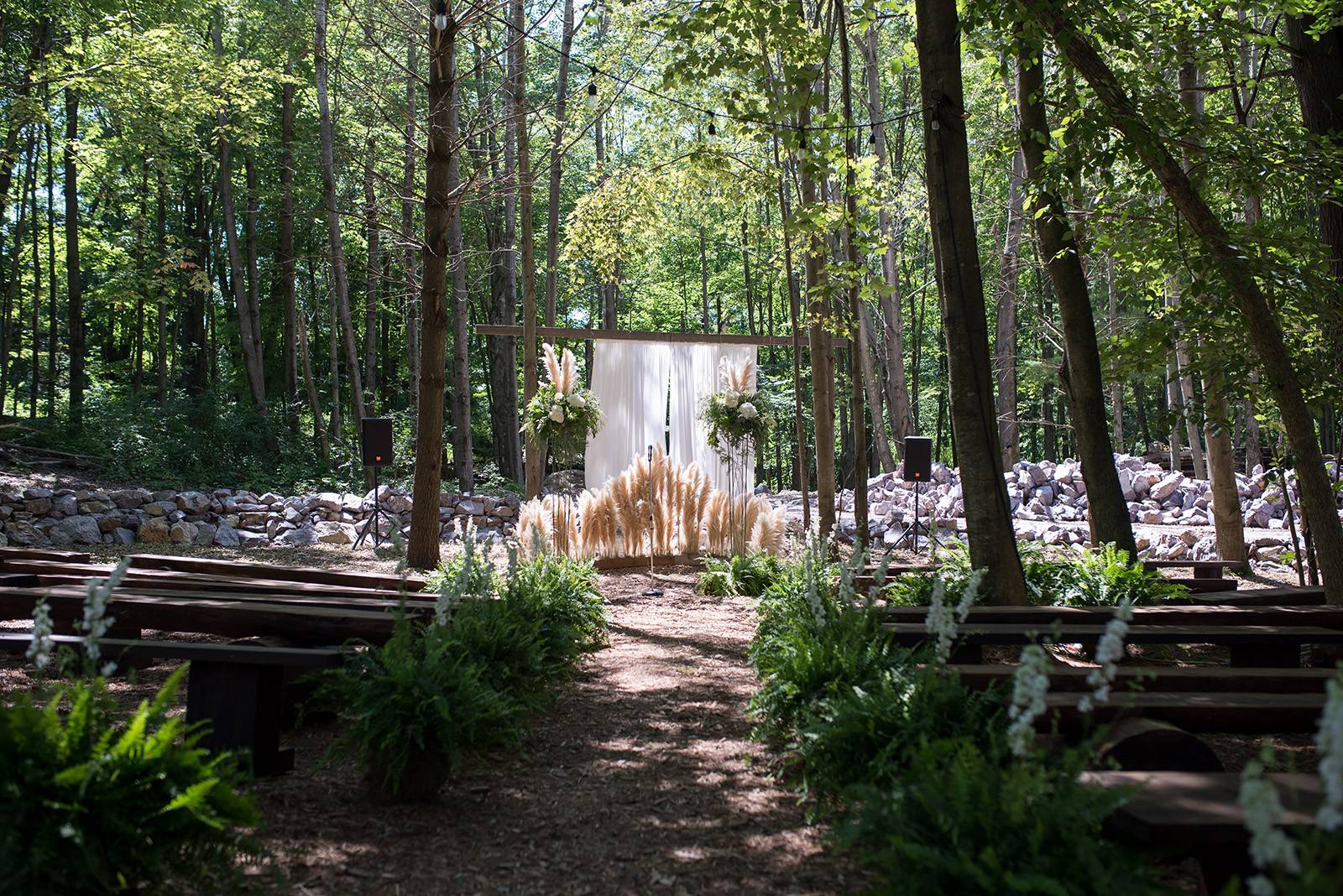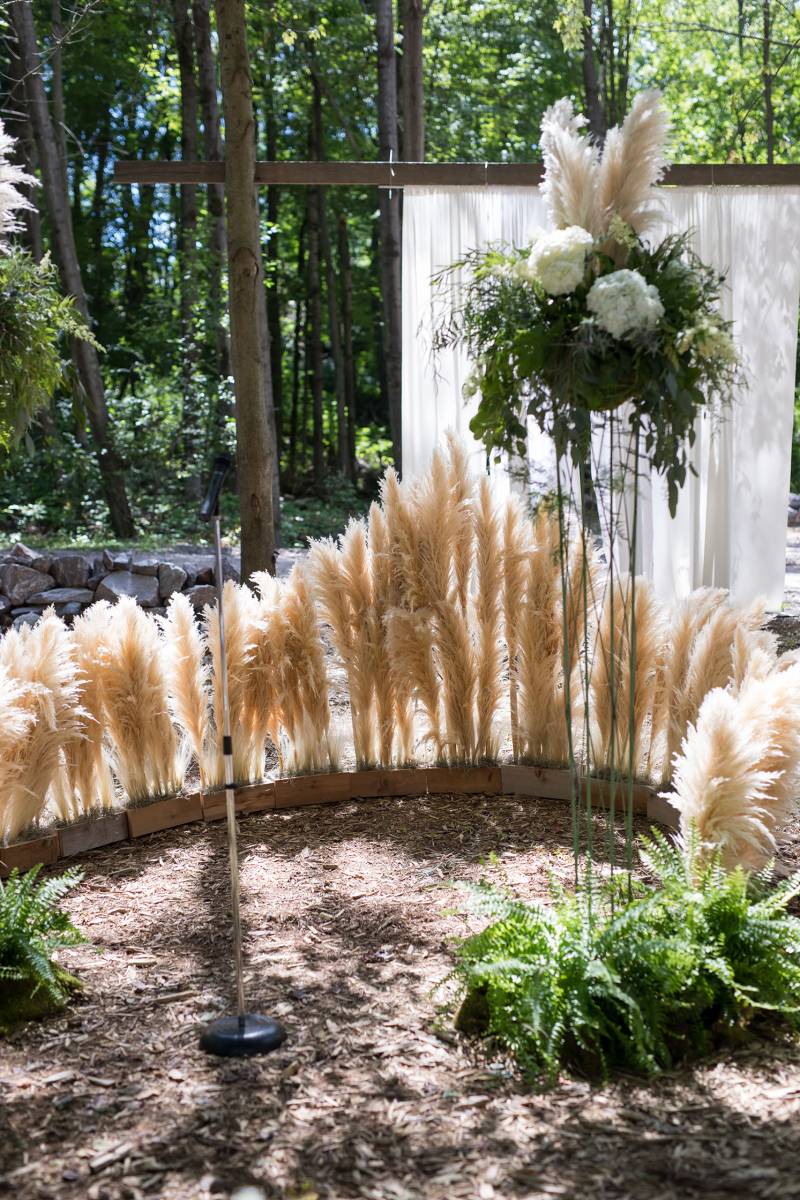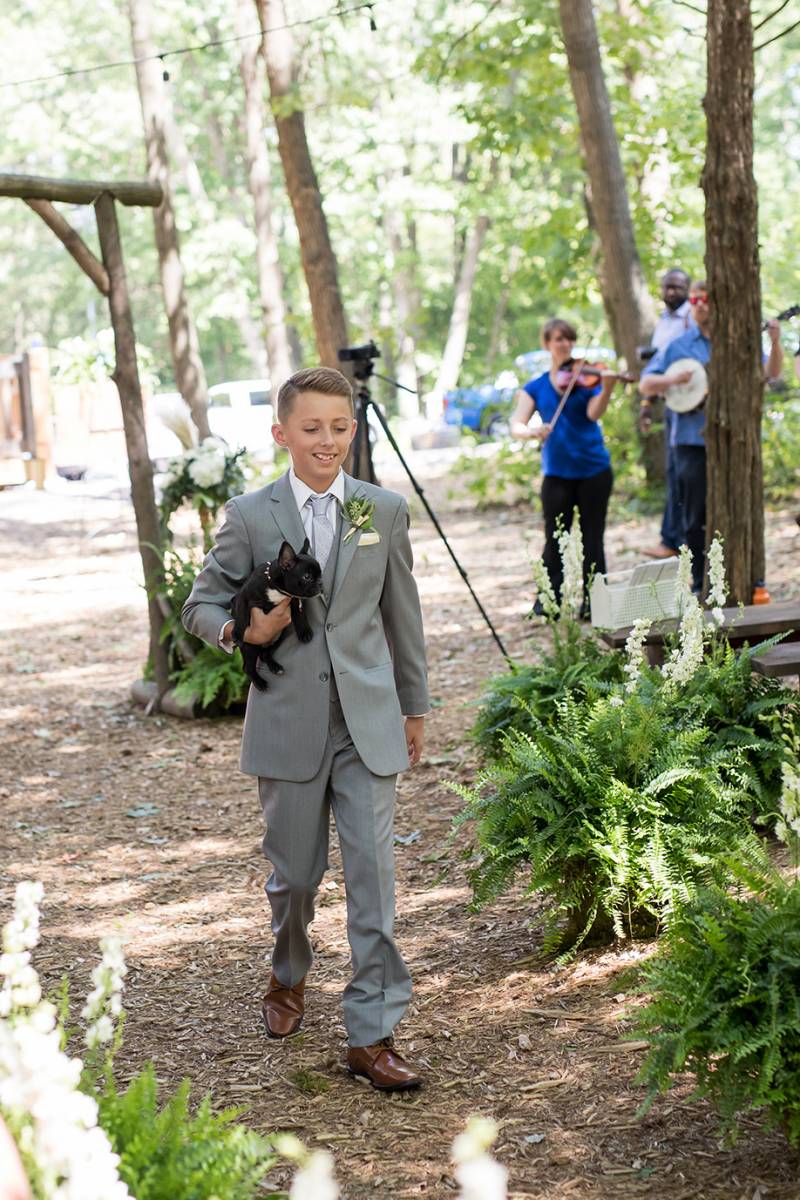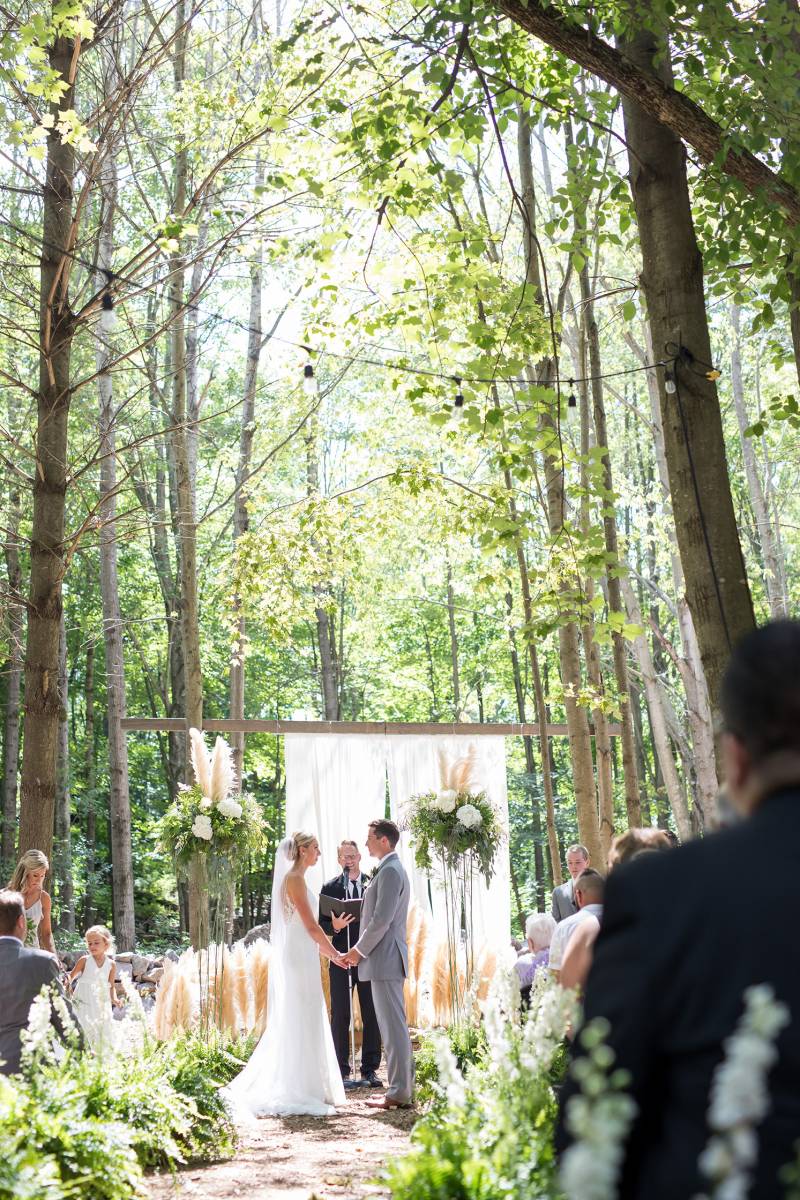 WHAT WAS YOUR FAVORITE MOMENT FROM YOUR WEDDING? My favorite moment of the day was walking down the aisle with my dad and seeing Zach for the first time! But in truth, the whole day was my favorite!
WERE THERE ANY PERSONAL TOUCHES OR DIY ELEMENTS? We had J. Henry & Sons whiskey out of Dane, WI make us small personalized whiskey bottles for our wedding favor. We had deer antlers on all the tables to tie in some of Zach's interests and all of the antlers were found by his dad over the years at their land up north. My mom also made a special spice mixture for seasoning the dinners for each table, and since the whole family was on a wedding diet my mom also made my grandma's famous chocolate chip cookies for everyone to indulge in after the reception! My bouquet also had a lace ribbon that my grandma made and the boutonnieres all had golf tees incorporated to symbolize something all the groomsmen really enjoy doing together. Also, our French Bulldog puppy Bogey, which you may remember from the proposal, made his debut at the wedding as a wedding present from Zach.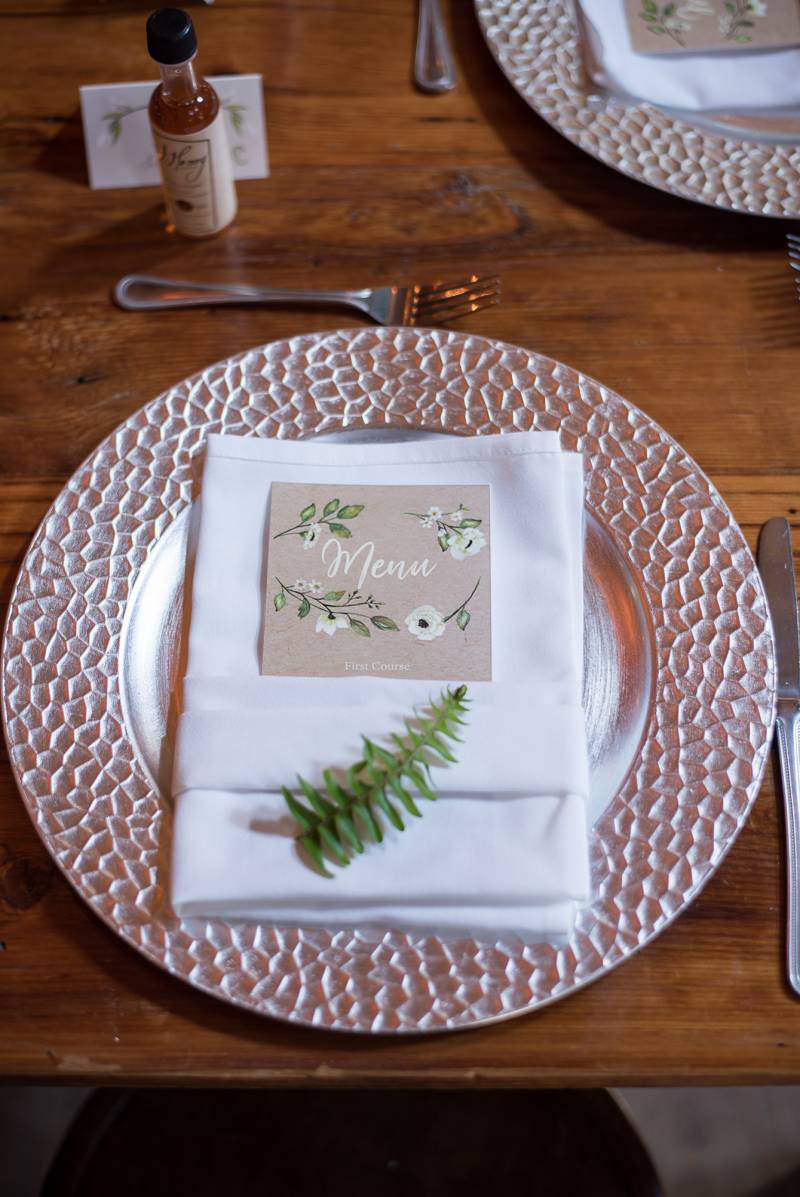 DID YOU USE ANY SPECIALTY LINENS, CHAIRS, DINNERWARE OR GLASSWARE? Head table had mix and match antique wood chairs from A La Crate Vintage Rentals. We used shimmery white table linens, and we had pretty metallic chargers provided by our wedding coordinator.