Simple elegance filled with romance, today's Wisconsin real wedding showcases how simplicity paired with tasteful accents makes for a magical affair. Thrive Photography and Film captured the wedding of Nicole and Eric from their heartwarming personal touches to their first dance. The bride, in a breathtaking gown from Vera's House of Bridals in Madison, and the groom in a classic suit from Men's Wearhouse, enjoyed every moment of their special day. Read about their tips for planning your own event down below.
WEDDING DATE: 08/25/2018

HOW DID YOU MEET? Eric and I went to high school together but didn't know each other personally. A couple of years later, after college, a friend mine set us up because she noticed we had many mutual friends and had gone to the same high school. We went on our first date right after that, and the rest is history.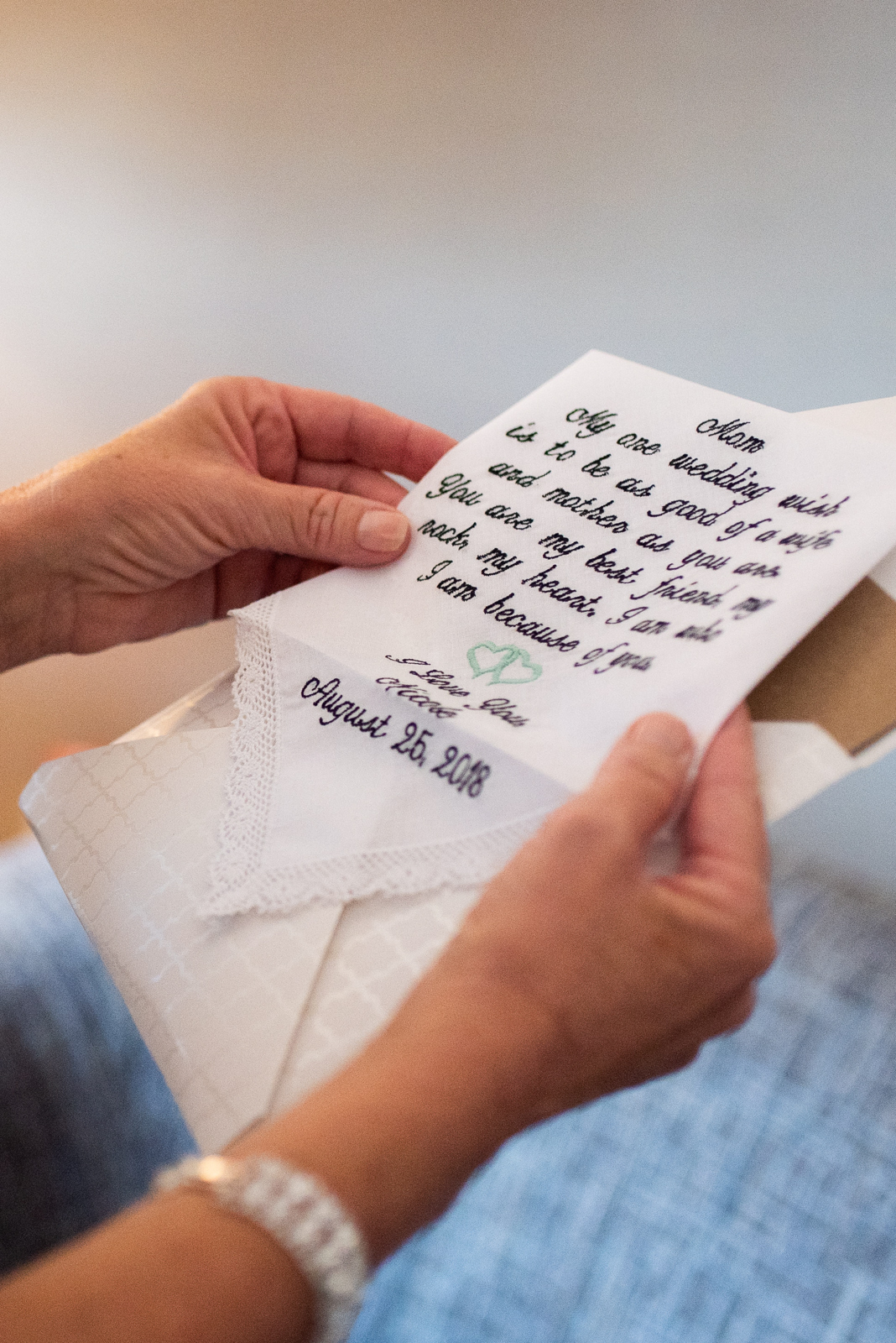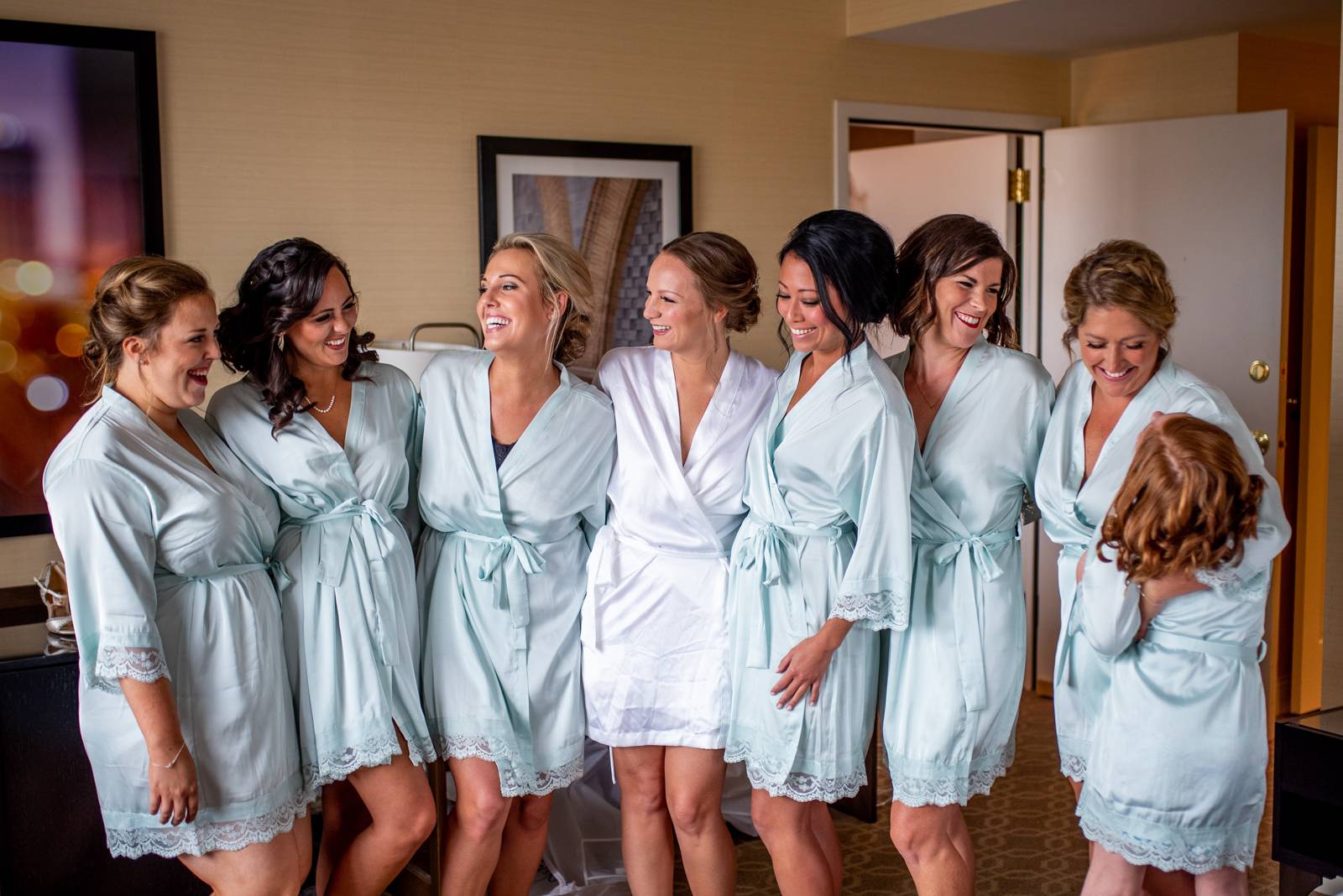 HOW DID YOU KNOW YOU HAD FOUND "THE ONE"? Eric was pretty much
everything I was looking for in a guy. He is kind, respectful, handsome, driven, and we have the same sense of humor, which is very important to me.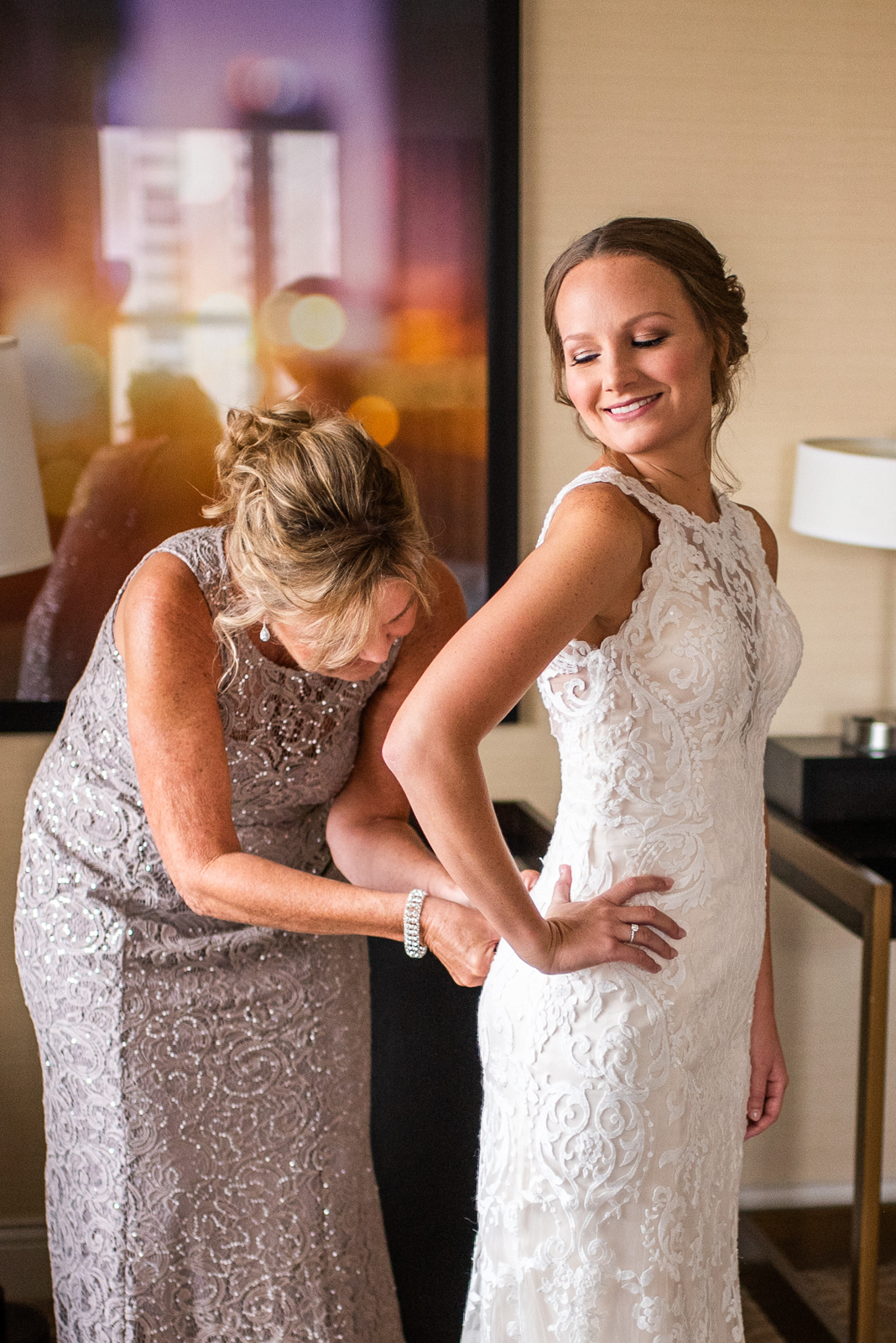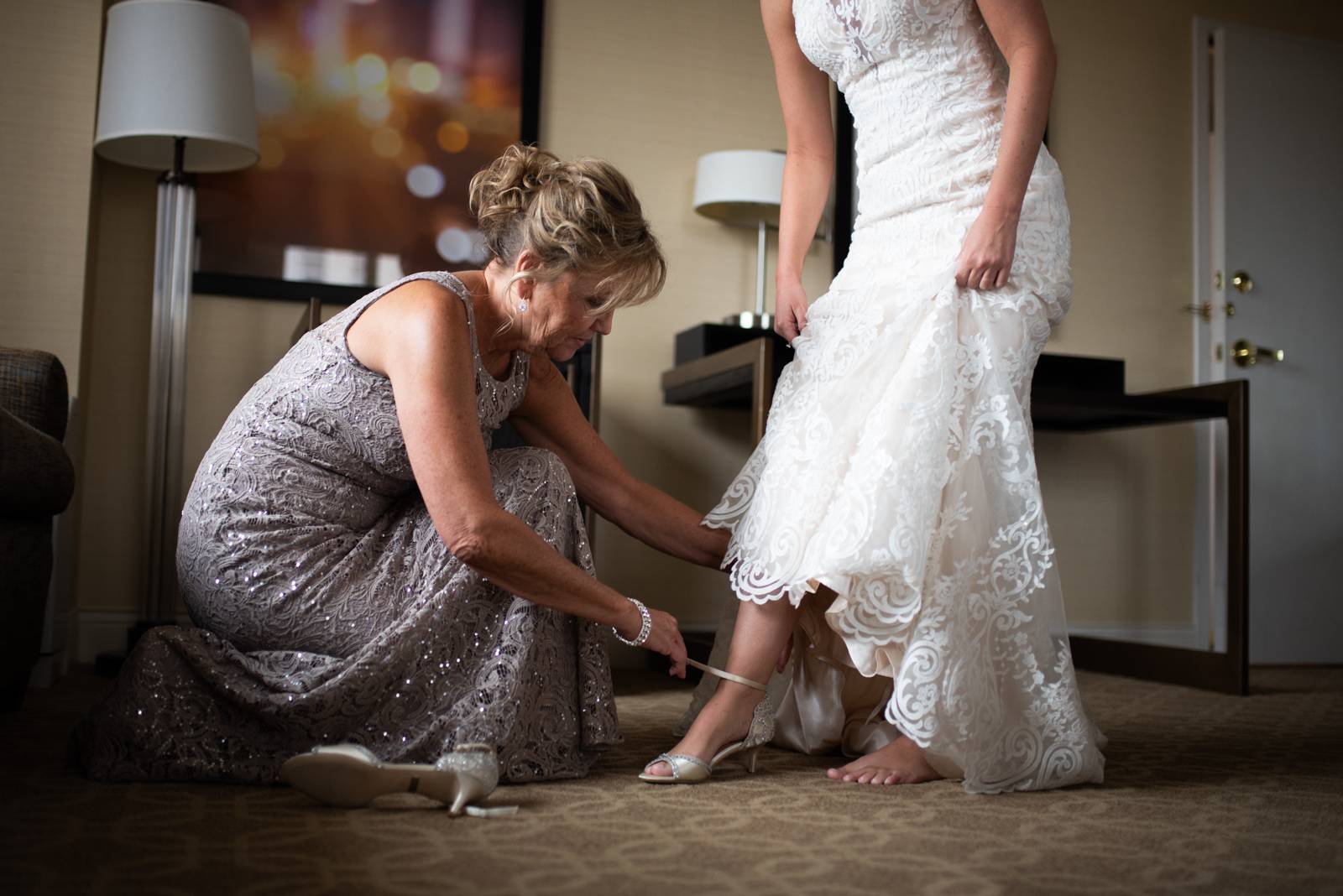 TELL US ABOUT YOUR PROPOSAL: Eric had taken me out to dinner for Valentine's Day. When we got back to his apartment, he had a table set up with a bunch of pictures of us, my favorite wine, and a small box. He got down on one knee and asked for my hand in marriage. Of course, I said, "YES!" He then surprised me again but taking me out to a bar where our friends were waiting for us to celebrate.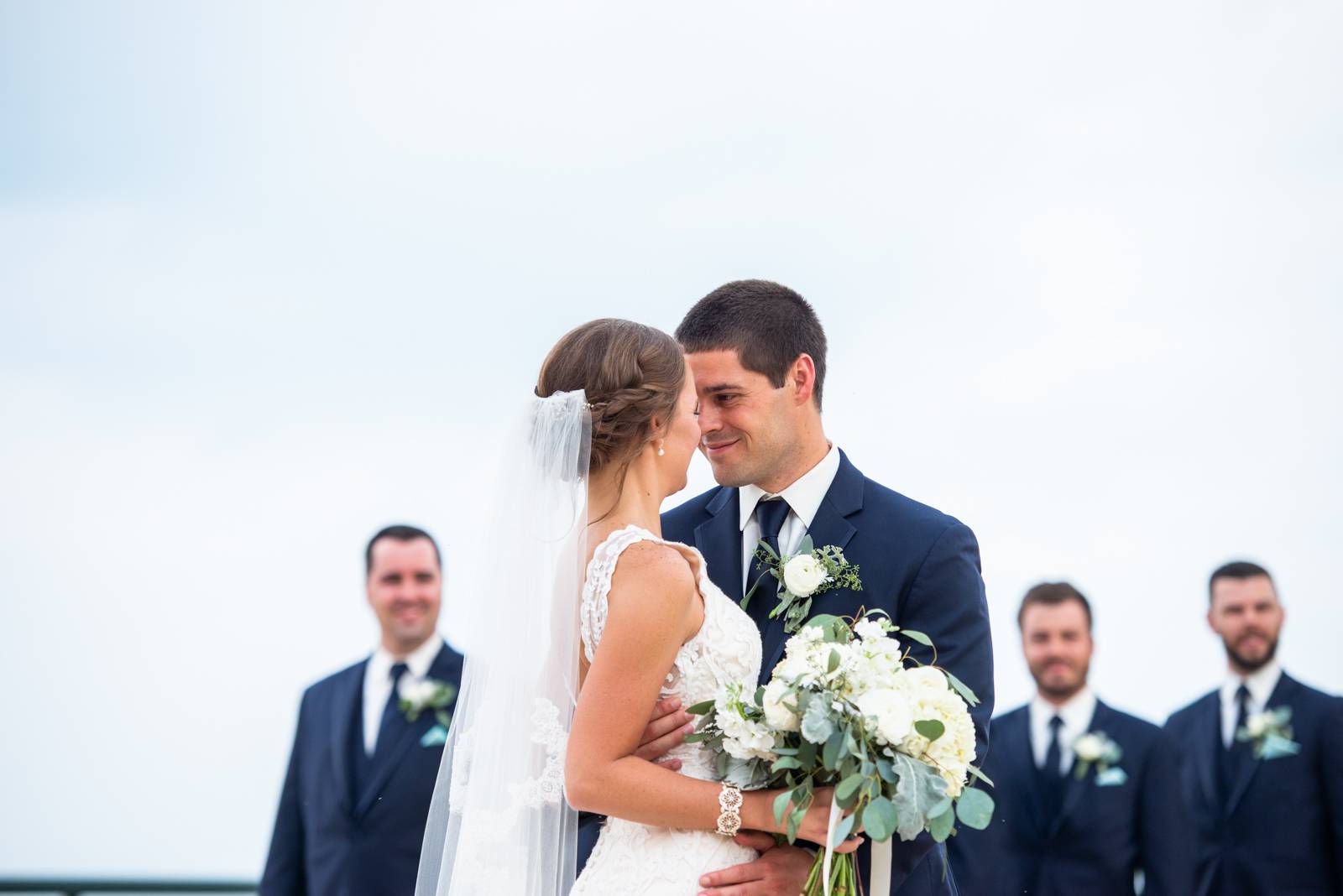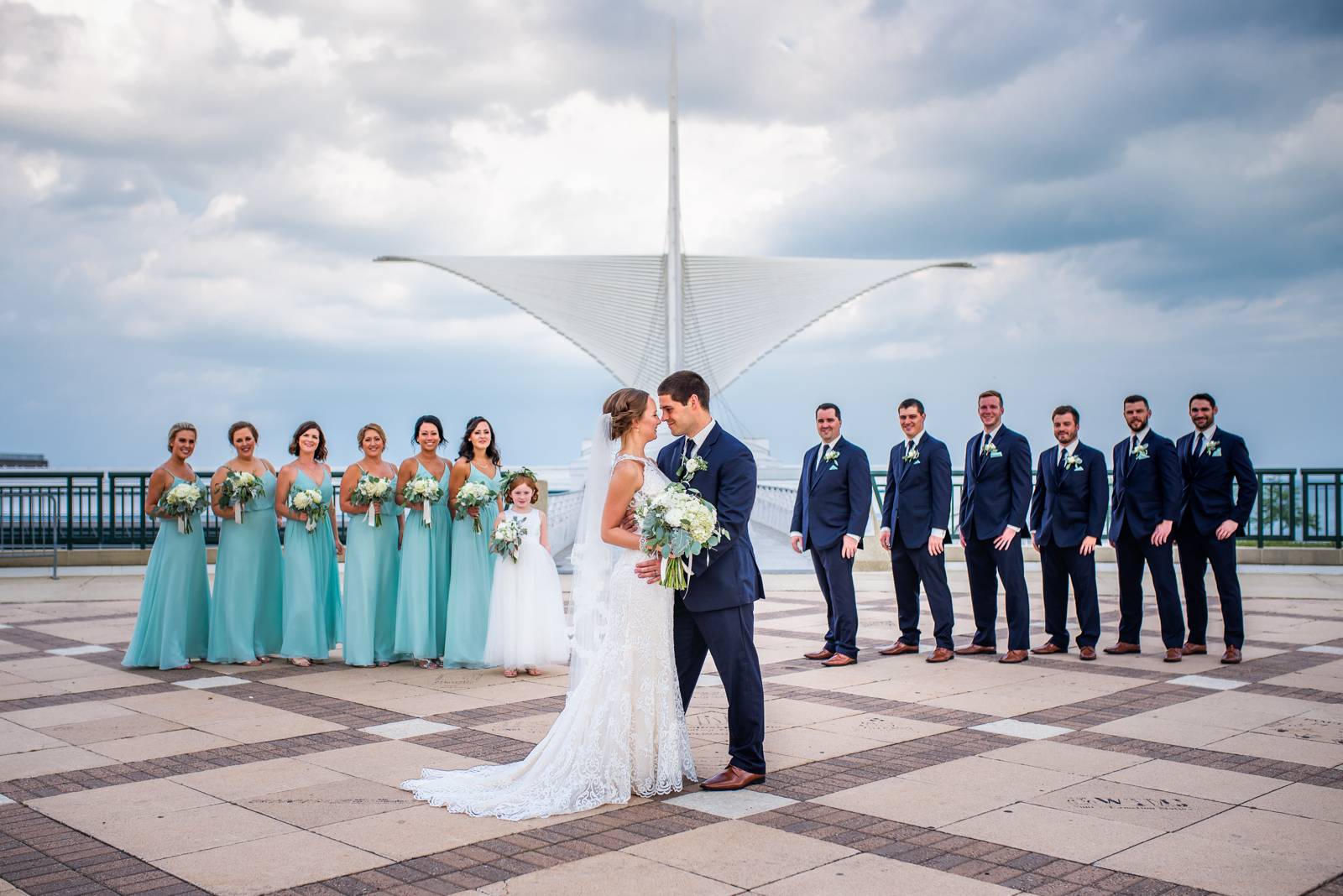 TELL US ABOUT FINDING YOUR DRESS: I went to Vera's in Madison and had an idea of what I wanted. I tried the dress on, but it was in a shade that I didn't really like. The bridal consultant told me to try this other dress on to see the difference in the color of the dress that I could buy, and I instantly fell in love with the second dress, which was very different than what I thought I wanted.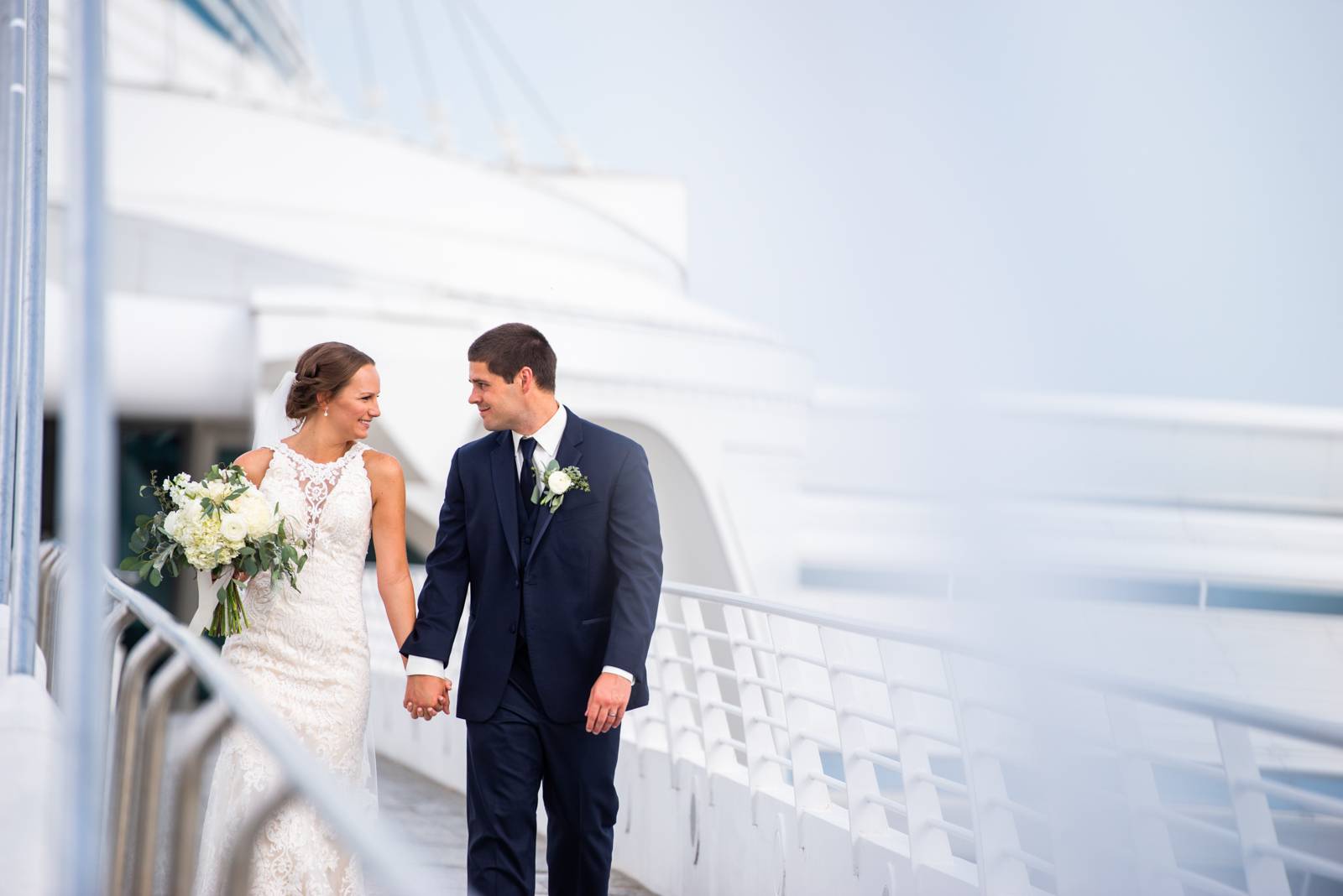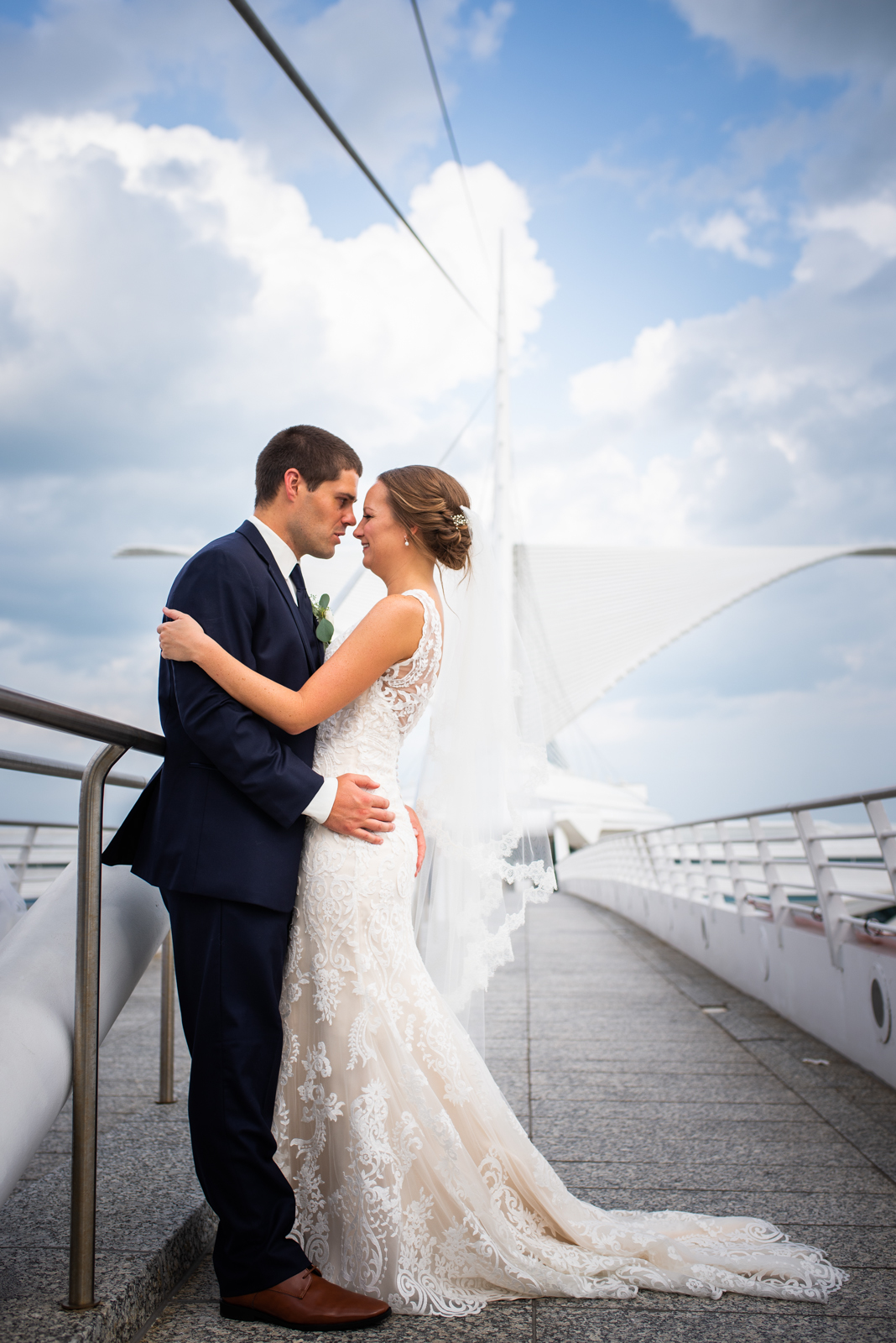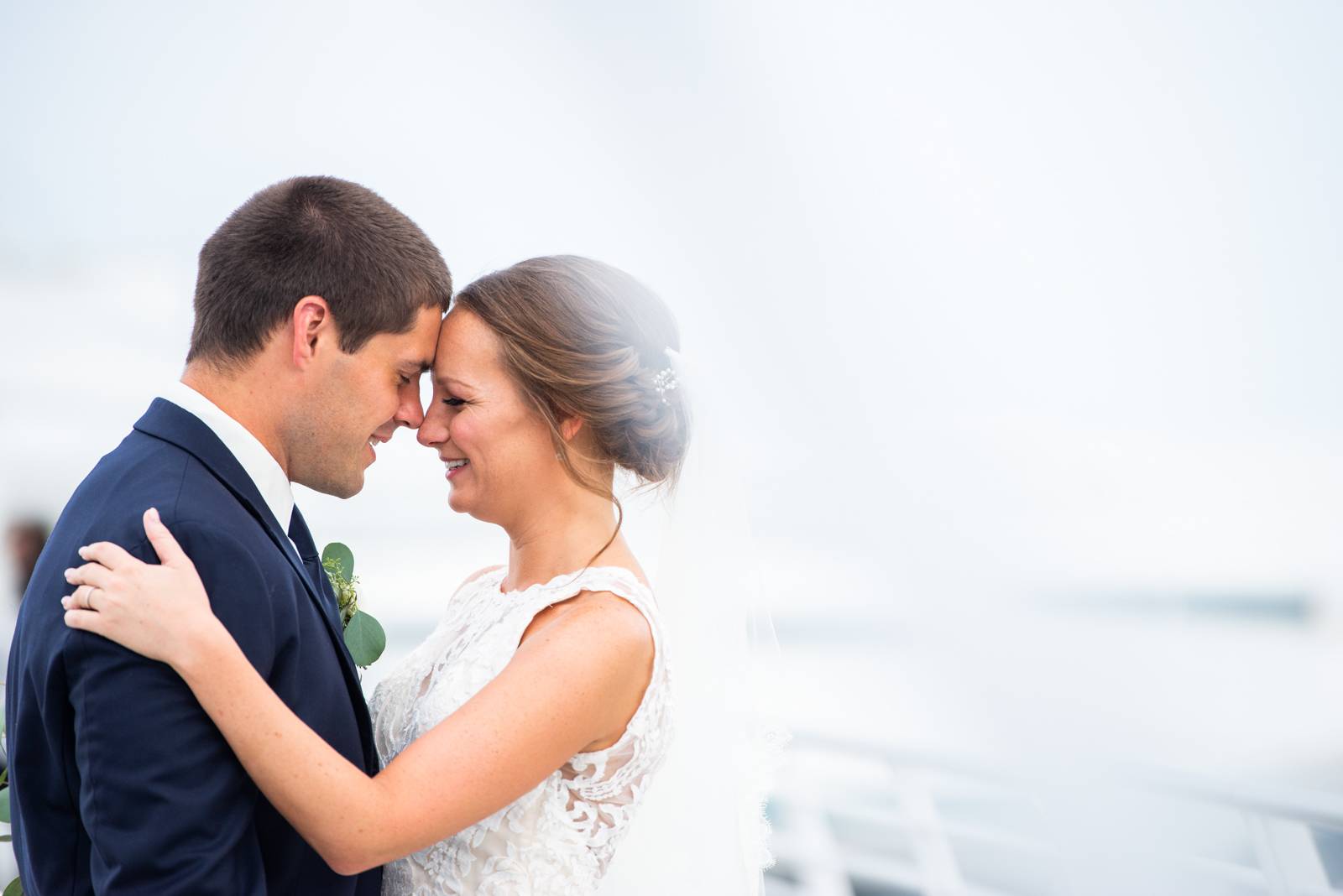 WERE THERE ANY PERSONAL TOUCHES OR DIY ELEMENTS? Eric and I wanted to remember our loved ones that have passed, so we had a memorial table for them. I also had small lockets with pictures of them on my bouquet, and my father-daughter dance was my grandpa's favorite song.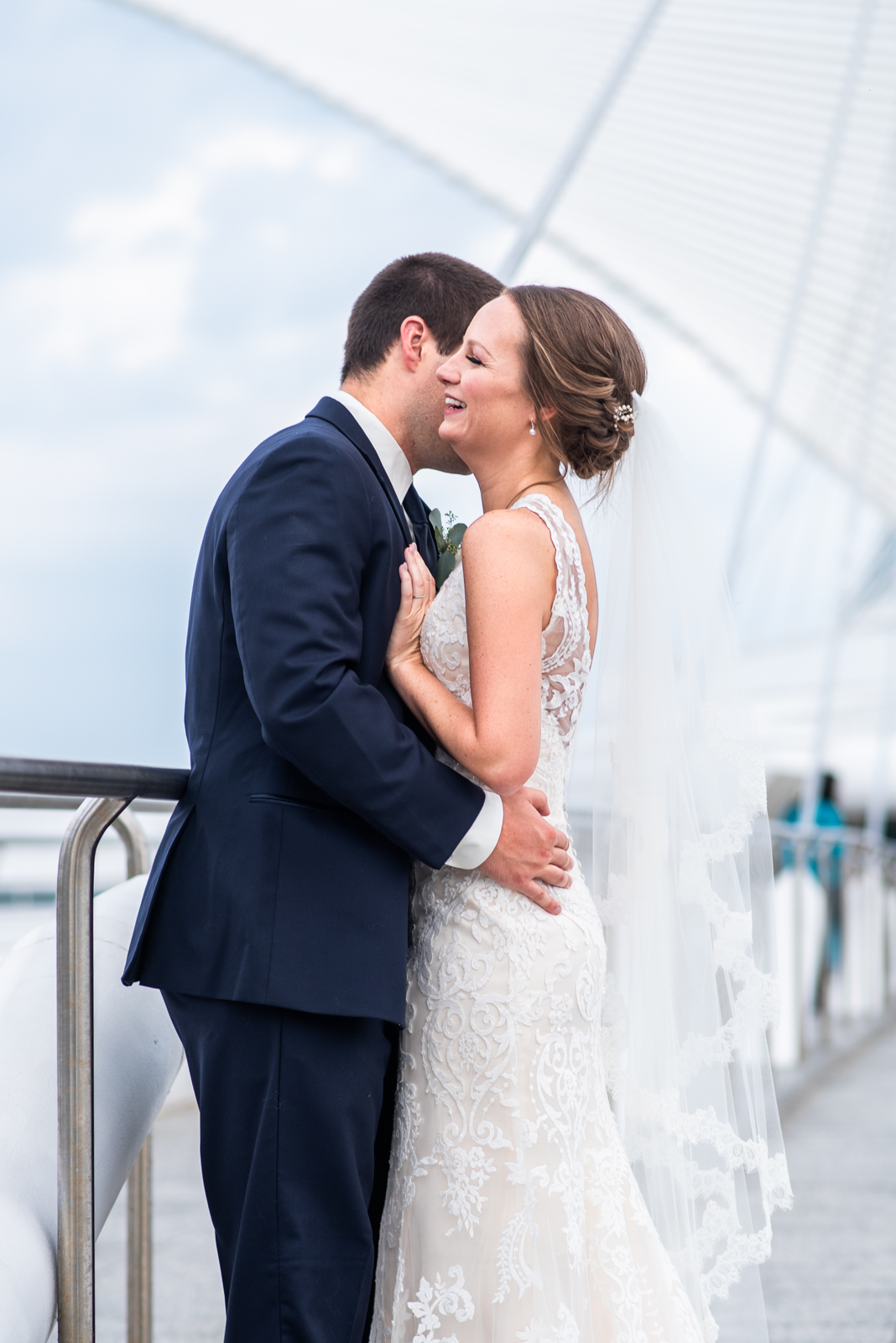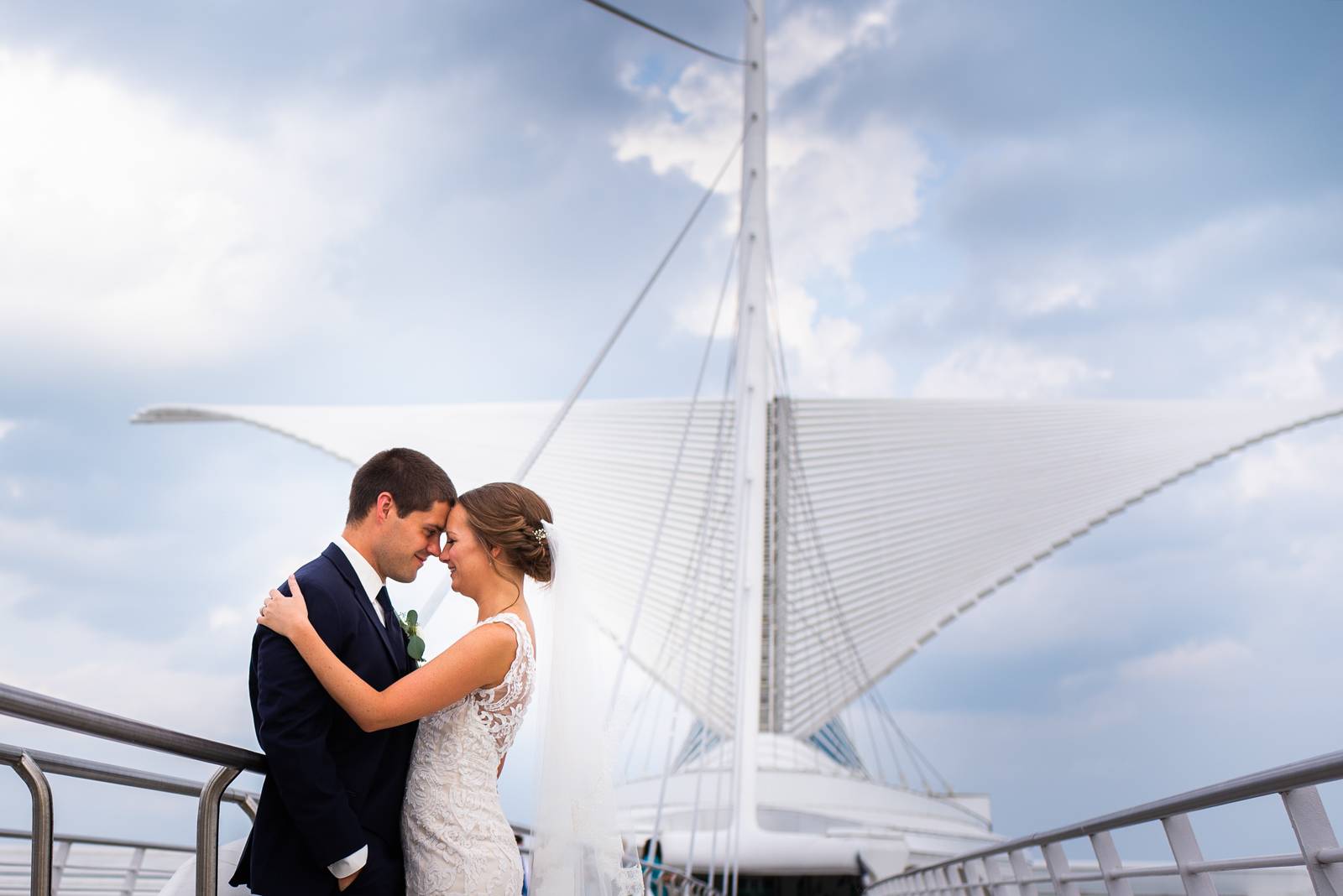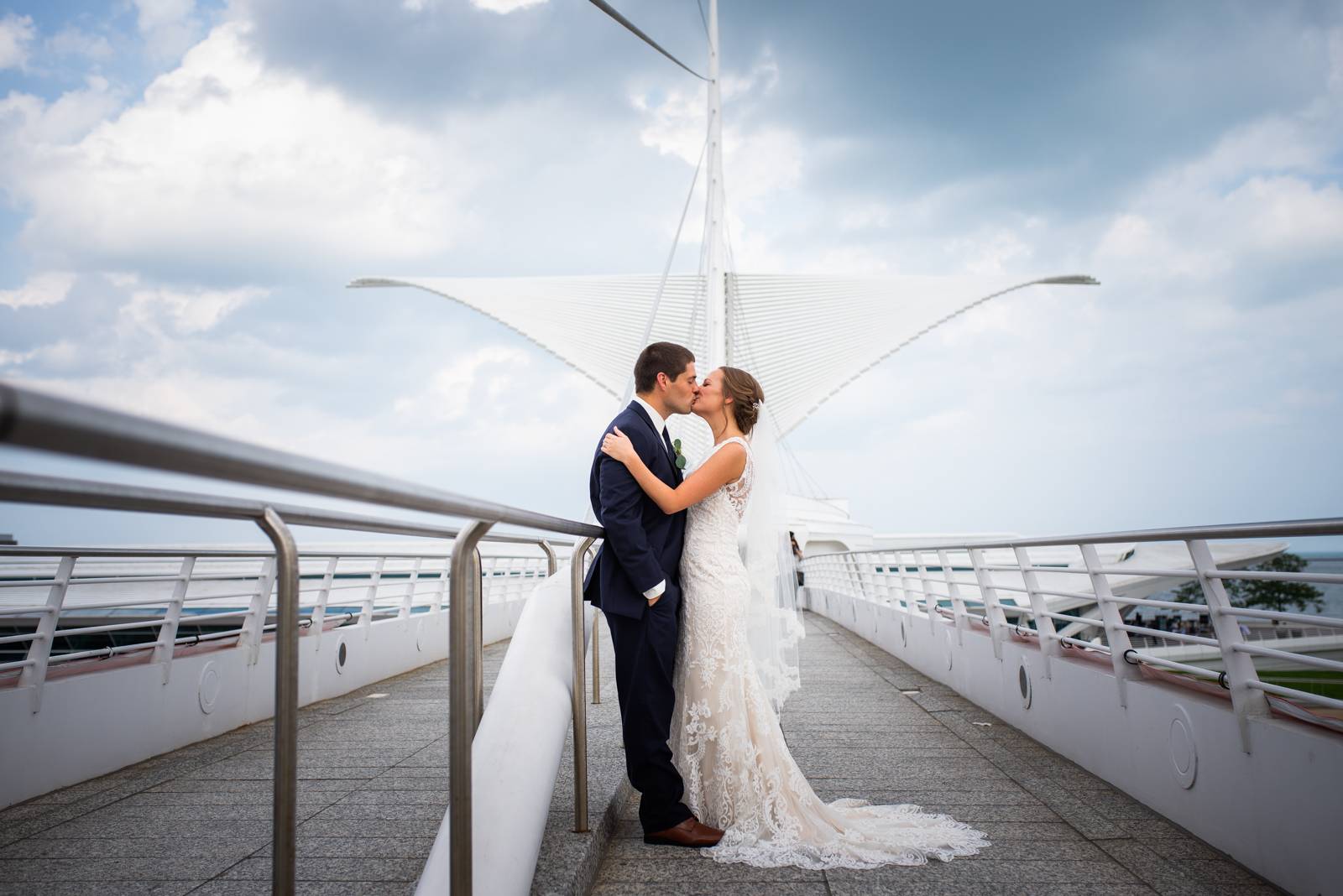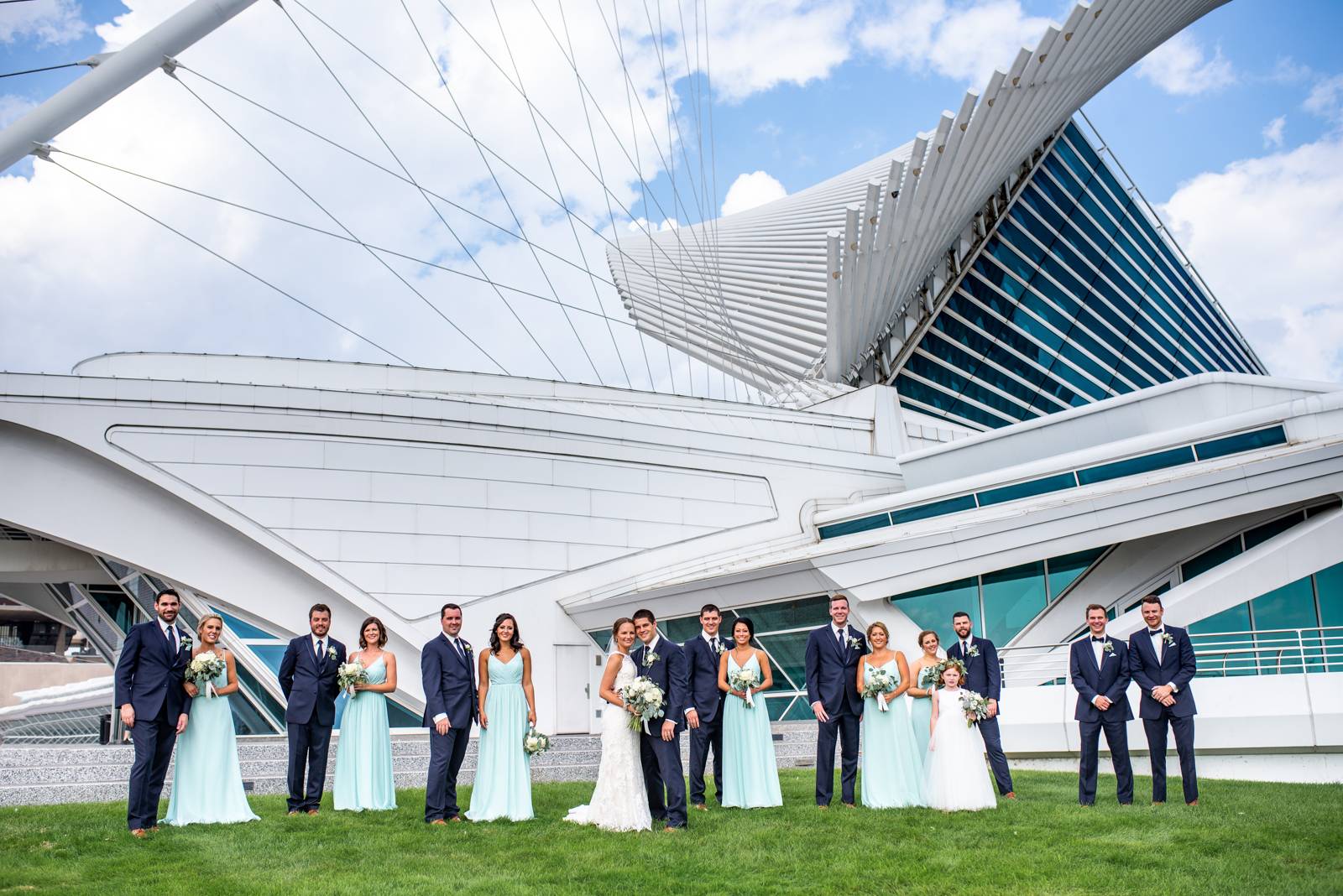 WHAT WAS YOUR WEDDING COLOR PALETTE? Mint green and navy blue

DESCRIBE YOUR WEDDING FLOWERS: The flowers were a white and cream color. For our centerpieces, we bought fake flowers and vases from Hobby Lobby and put them all together ourselves. Our bouquets and boutonnières were from Jaimer's Floral and were also a cream color.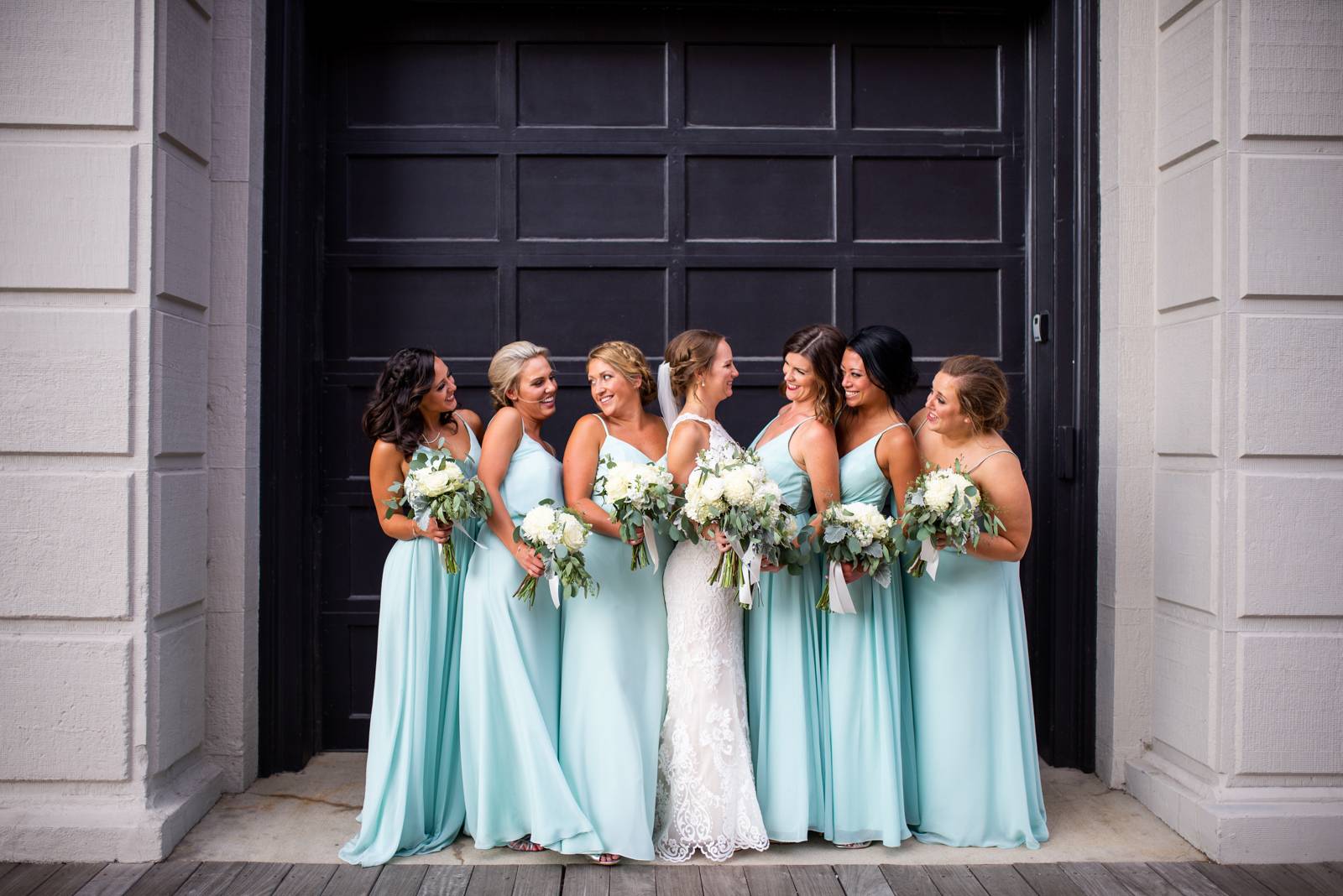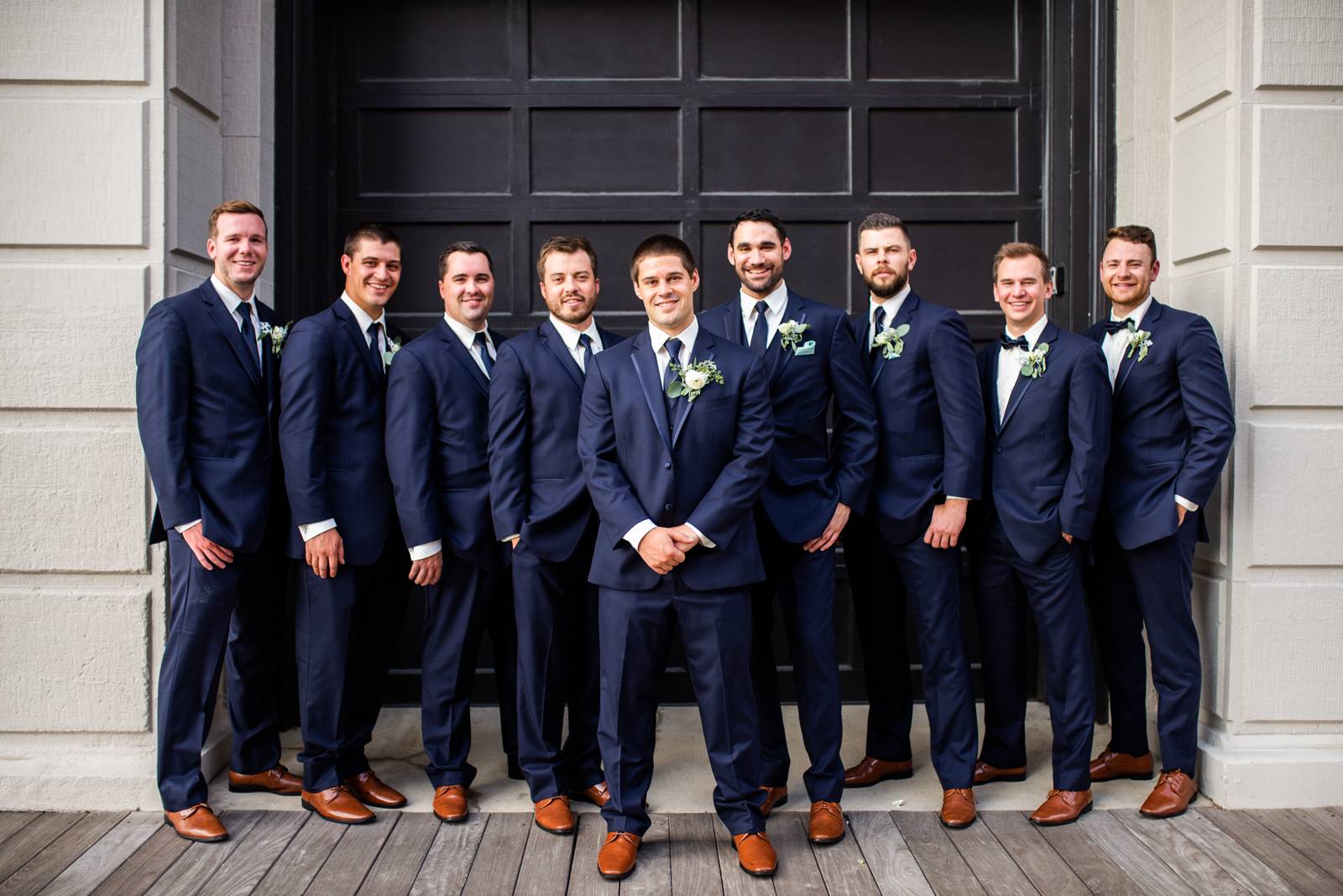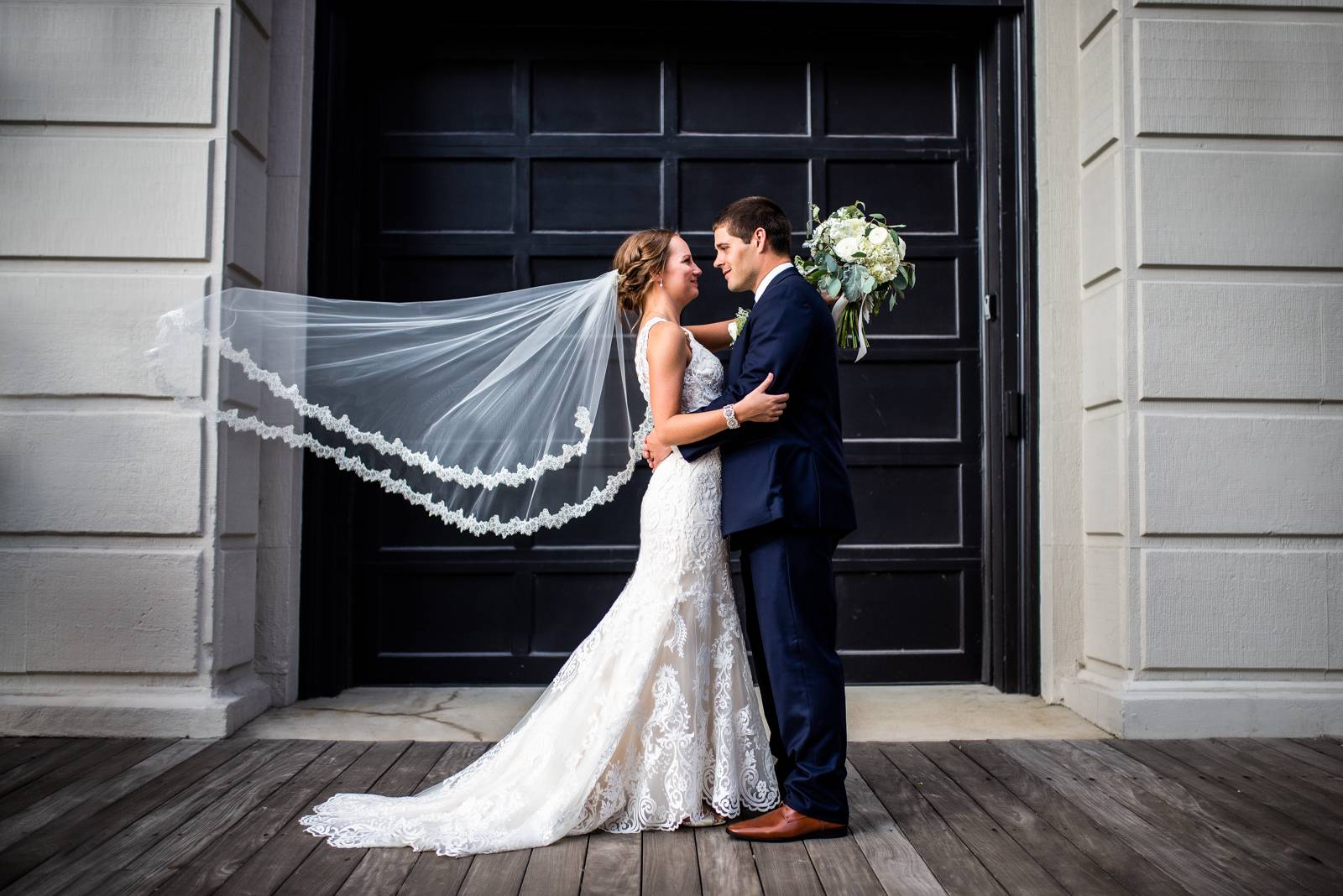 WHAT WAS YOUR INSPIRATION/DESIGN CONCEPT FOR YOUR OVERALL CEREMONY AND RECEPTION DECOR? I wanted to go with an elegant design but also didn't want to spend a ton of money on it. We were able to do a lot of things by ourselves and got many ideas from Pinterest and wedding Instagram inspiration.
DID YOU USE ANY SPECIALTY CHAIRS, LINENS, CHARGERS, GLASSWARE OR DINNERWARE? We used everything that The Hilton was able to give us.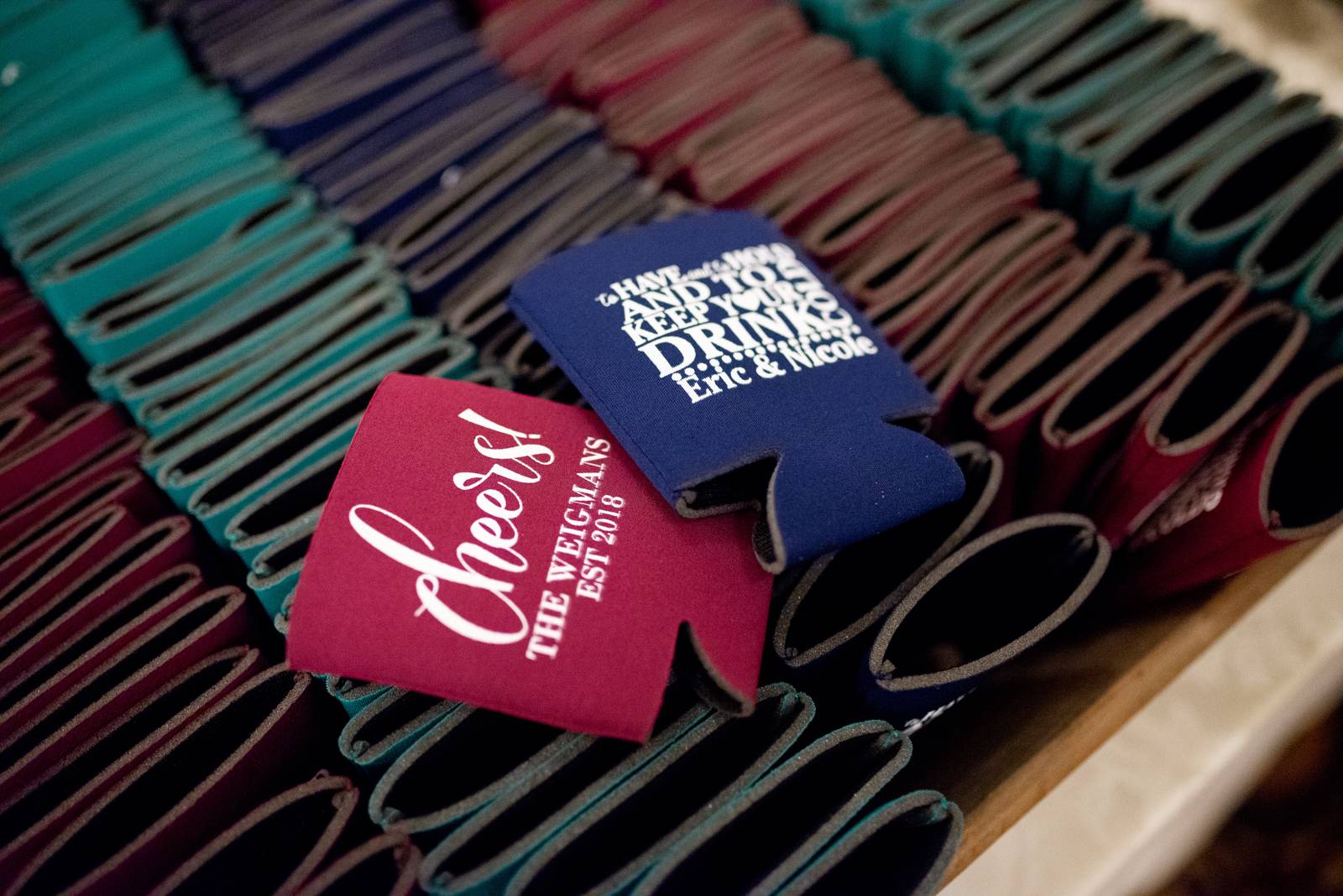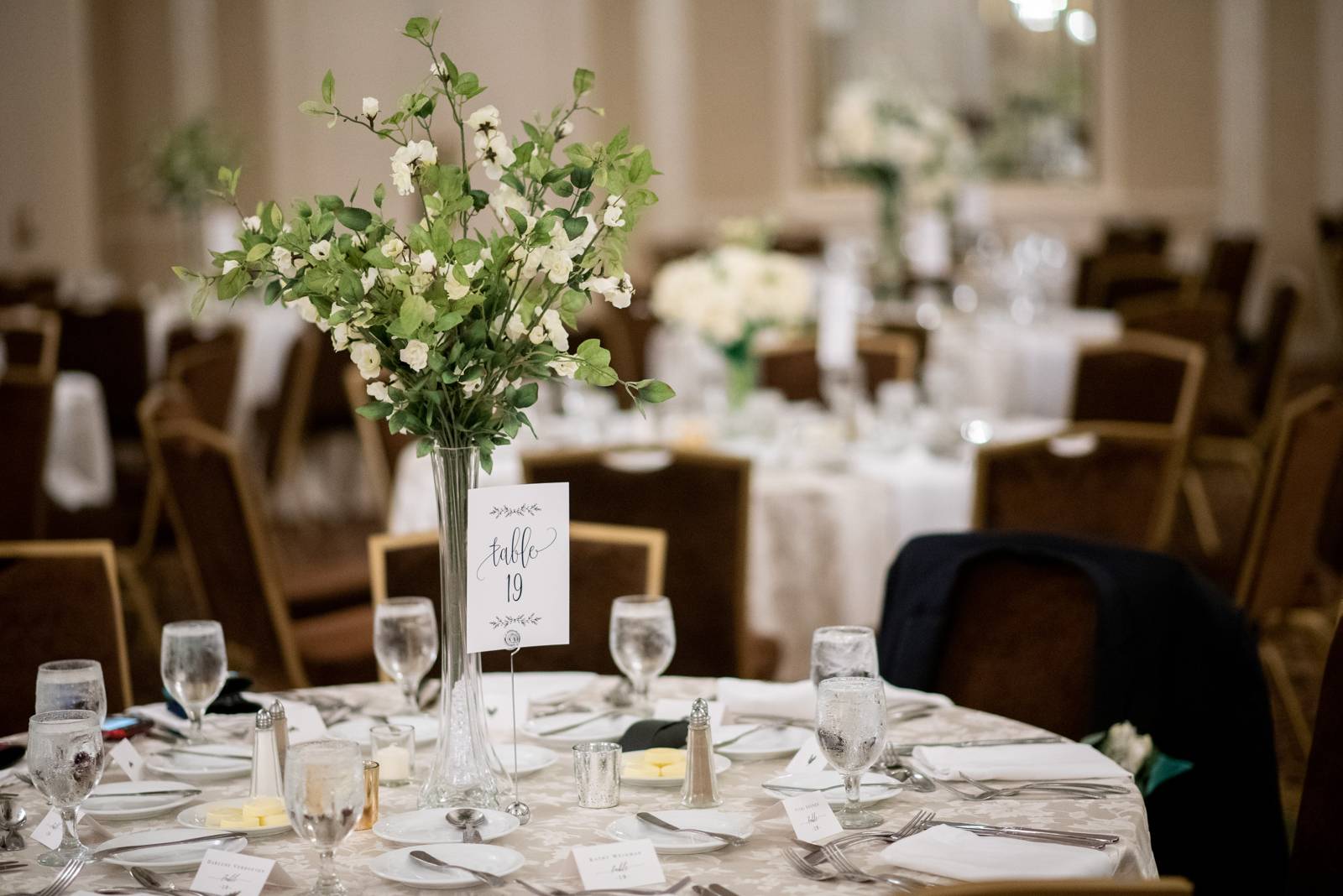 TELL US ABOUT THE FOOD, DESSERT AND ANY SPECIALTY BEVERAGES ON THE MENU: The Hilton catered our food and it was excellent! We went with a chicken dish, a beef dish, and a vegetarian option. We had a lot of compliments on it. We also had an open bar so that everyone could enjoy their favorite drinks.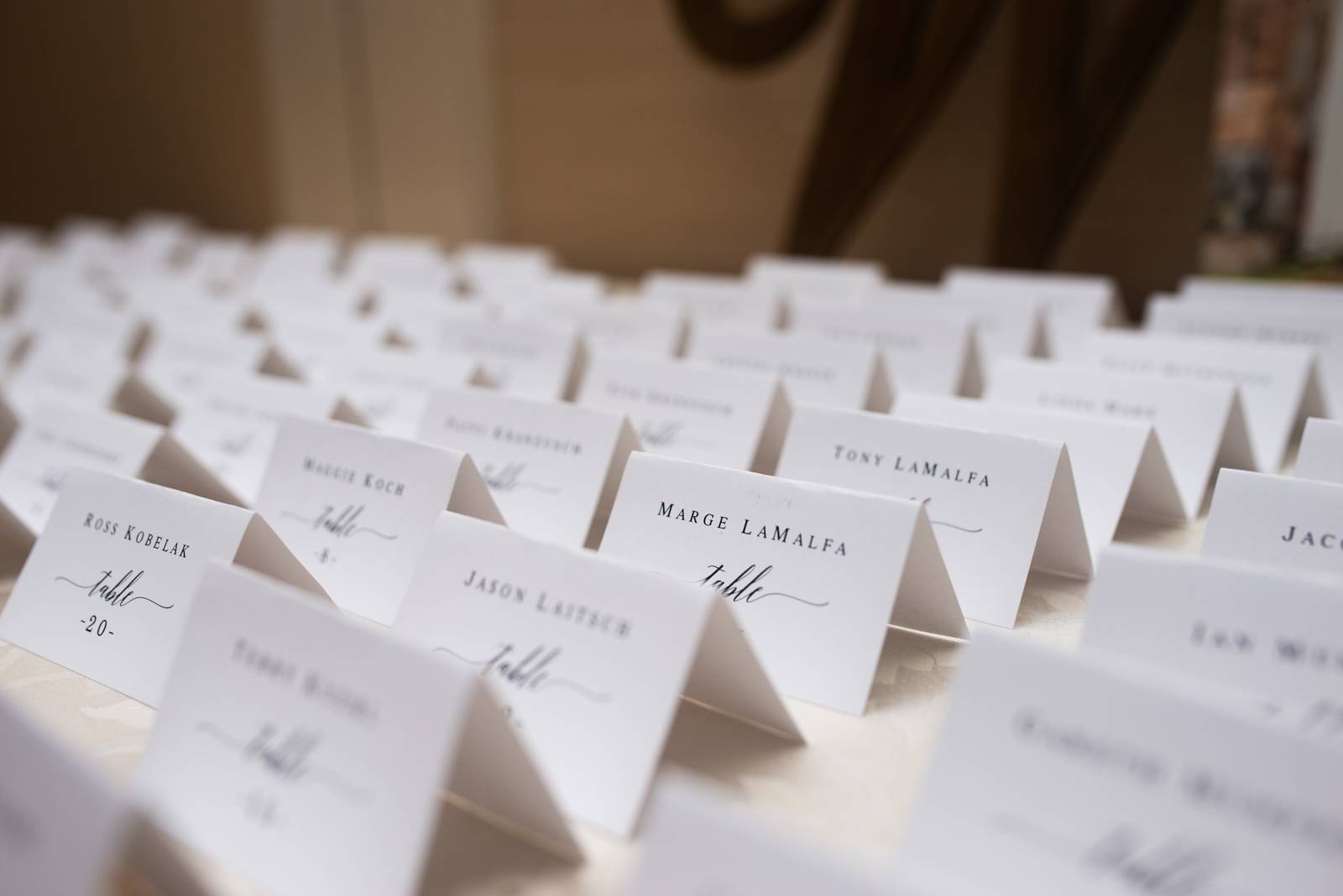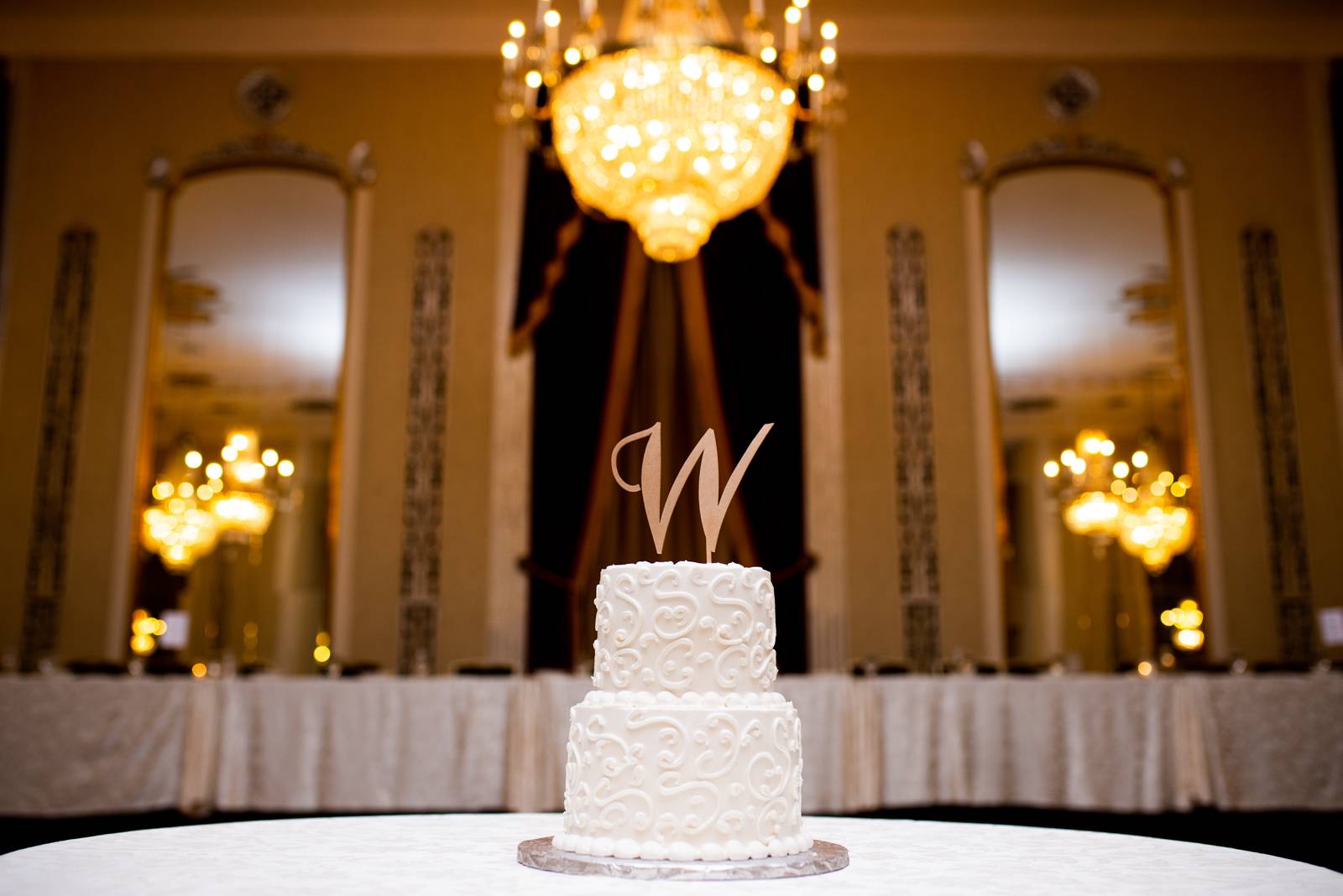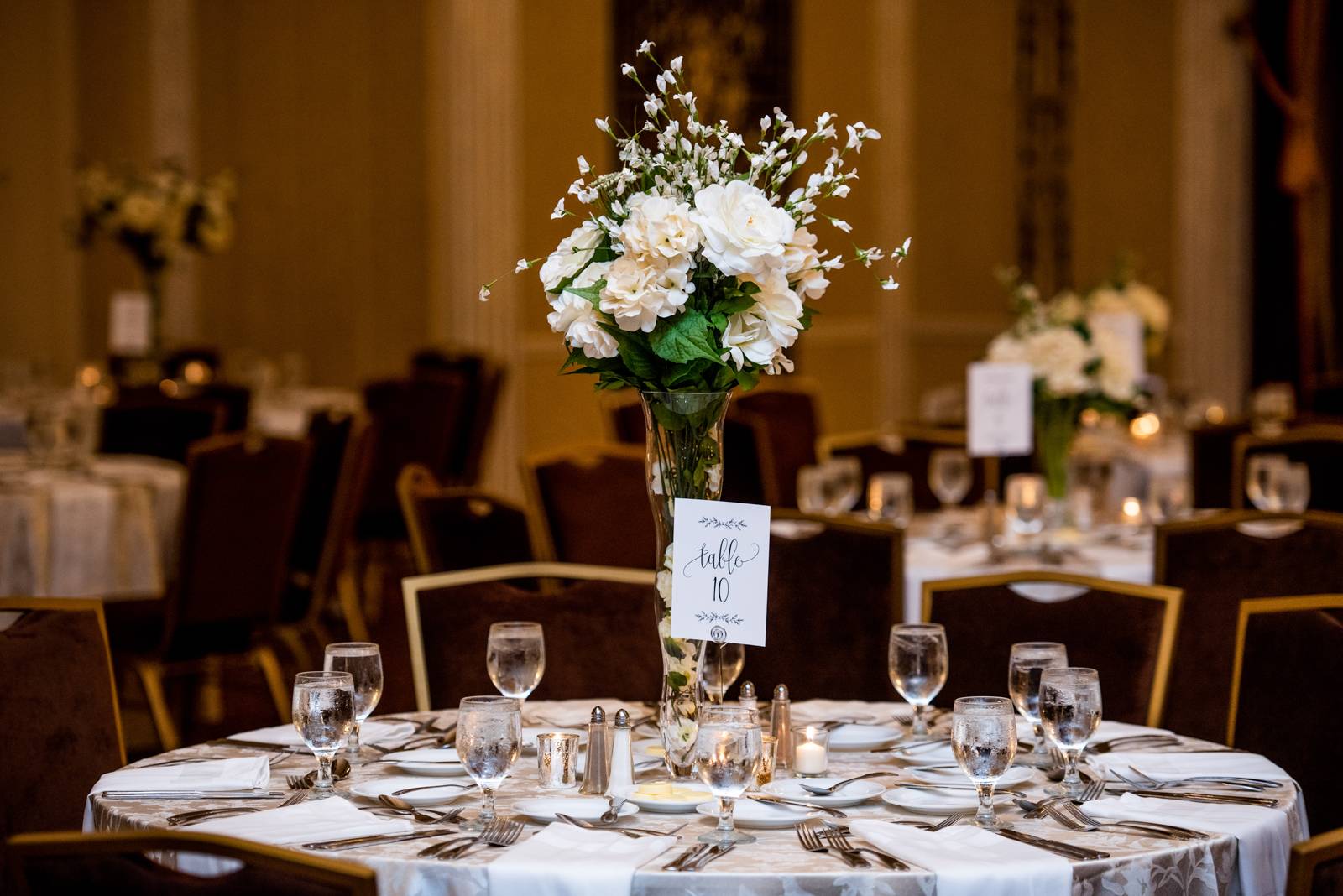 WHAT WAS YOUR FAVORITE MOMENT FROM YOUR WEDDING? During the reception, when everyone was dancing. I took a moment to look at everyone having a good time and felt so blessed to have all of my favorite people in one room together.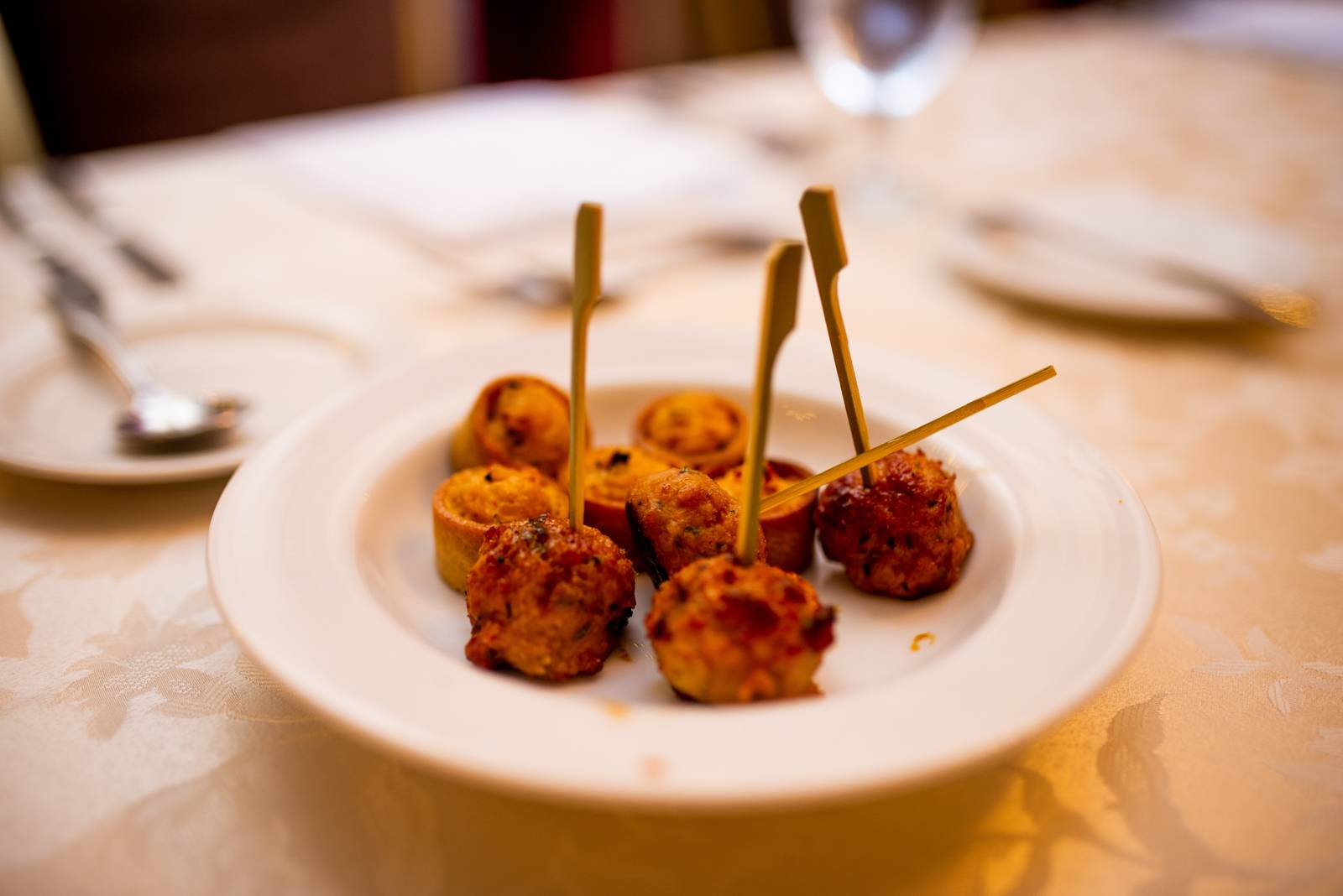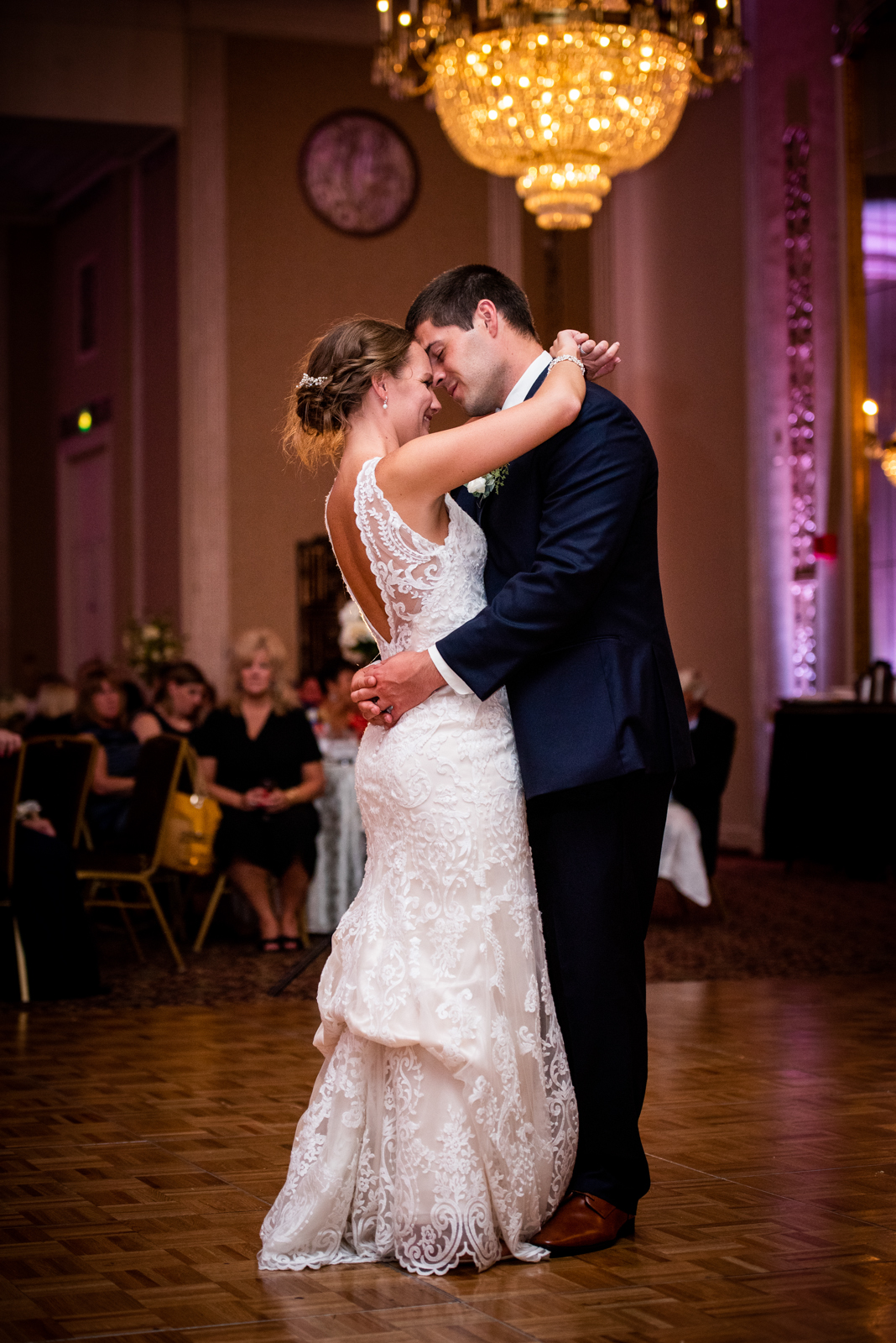 TELL US ABOUT YOUR HONEYMOON PLANS: We enjoyed a Euro-trip in May a few weeks after our wedding.
ANY WEDDING PLANNING REGRETS OR SOMETHING YOU WOULD DO DIFFERENTLY? Life is great! We took some time after our wedding for a "mini-moon" to celebrate all of our hard work. I honestly don't have any regrets. I was so happy on my wedding day that I don't think I would have known if anything went wrong.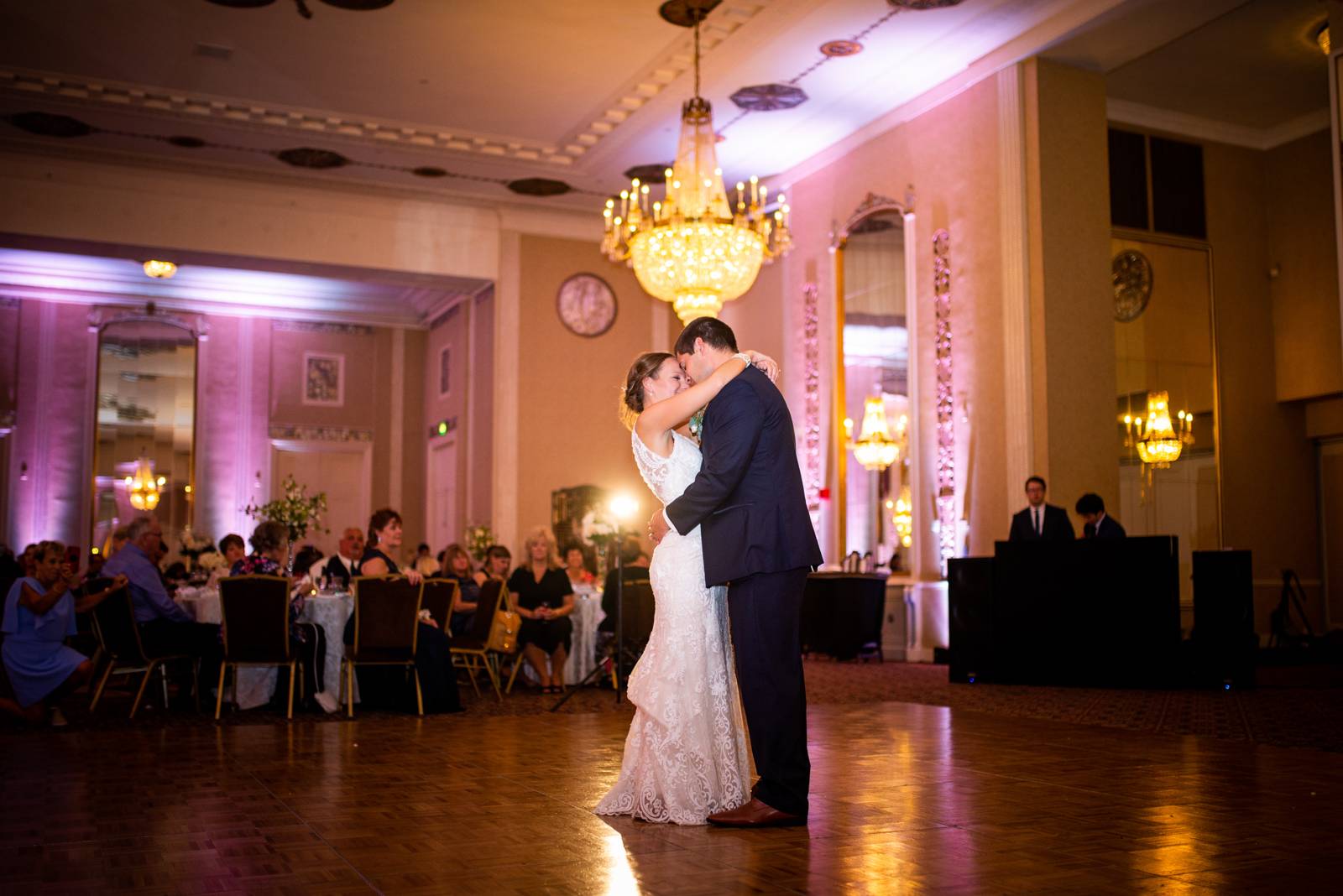 IS THERE ANY ADVICE YOU'D GIVE TO OTHER COUPLES PLANNING THEIR WEDDING? Don't get too stressed out about planning; try to make it fun! Take time out of your wedding day to spend some alone time with your spouse. Reflect on how the day is going, since you will be so busy and pulled in many different directions.