Grab a blanket, a cup of hot chocolate, and cozy up, because while winter is still here, we're featuring a snowy, romantic and intimate styled elopement shoot on the blog for you to snag all kinds of inspiration from. Coordinated and photographed by Kuffel Photography, this winter day at the Madison Museum of Contemporary Art brings a classic, timeless, and romantic vibe featuring local vendors like A La Crate, and many others. Snuggle up and enjoy all of the beauty and details of this gorgeous, snowy Madison day.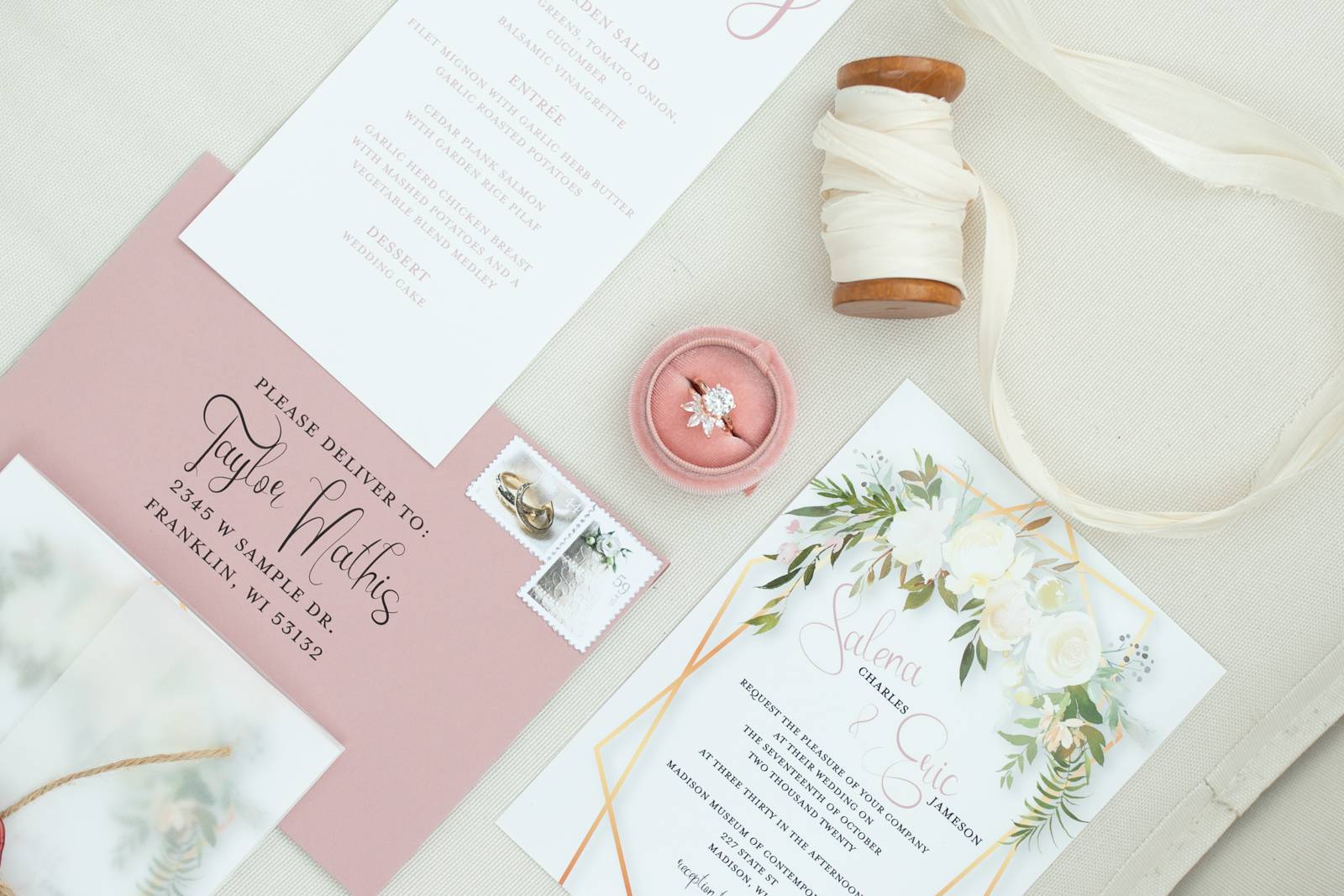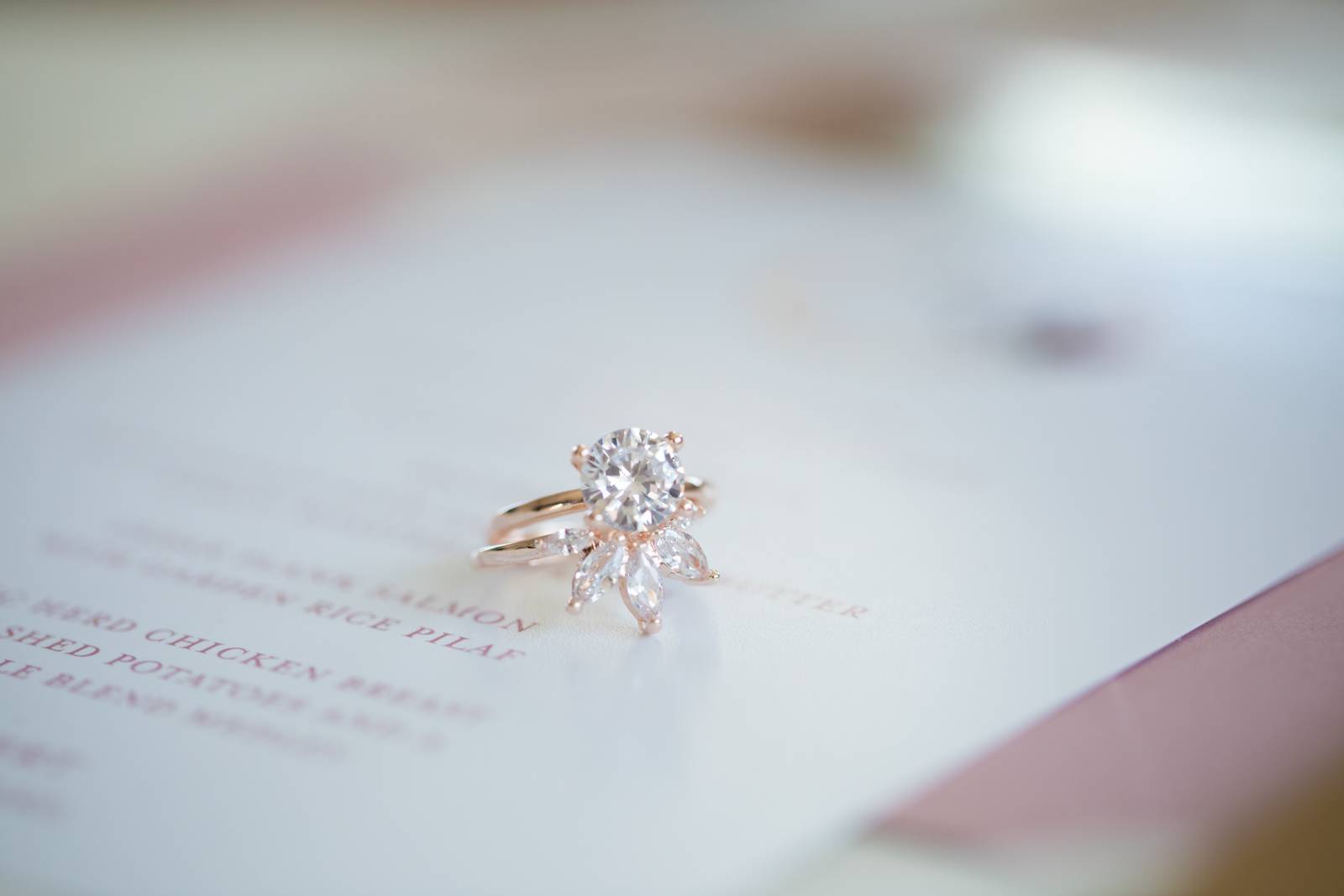 Fun Fact: Our models Lauren and Jake are engaged to each other in real life. We love the adorable and genuine chemistry they brought to this romantic shoot.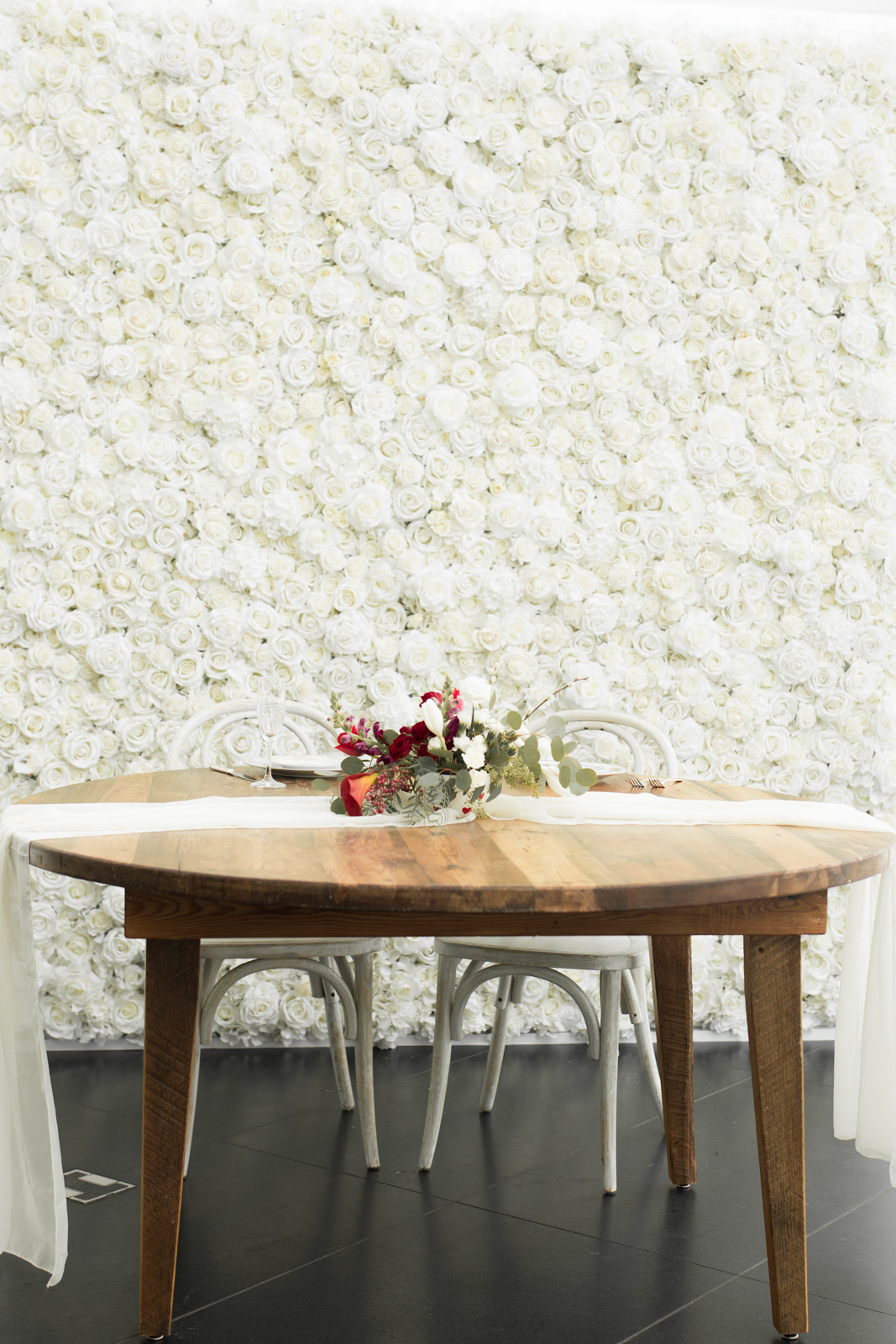 A flower wall from Enchanted Wall Flowers makes an elegant statement for your wedding day decor. Whether you're styling it as a photo booth space or behind a gorgeous sweetheart table setup from A La Crate, it's sure to be a memorable touch to your big day!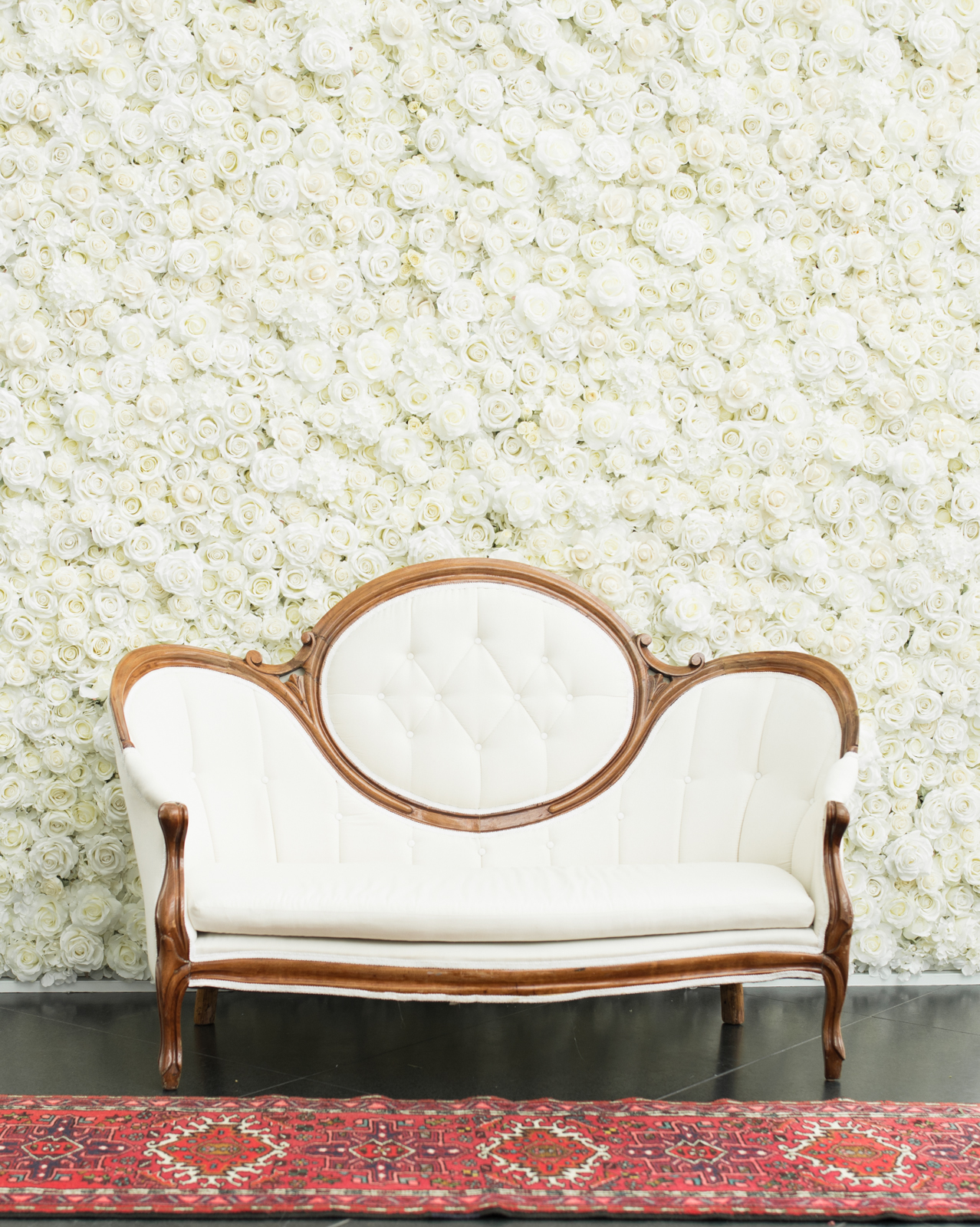 Adding furniture into your wedding decor designs add depth, comfort, and elegance. This stunning piece from A La Crate is perfect for getting ready photos, a photo booth, or for you and your guests to rest in style throughout the day.
You can incorporate subtle depth and interest into your wedding attire by using patterns in the groom's suit and/or tie.
Madison Museum of Contemporary Art is a gorgeous backdrop for any Madison wedding. Their space provides an elegant blank-slate, and its view of the city is truly magical. A winter wedding is quite a beautiful, panoramic scene with glass windows at every angle.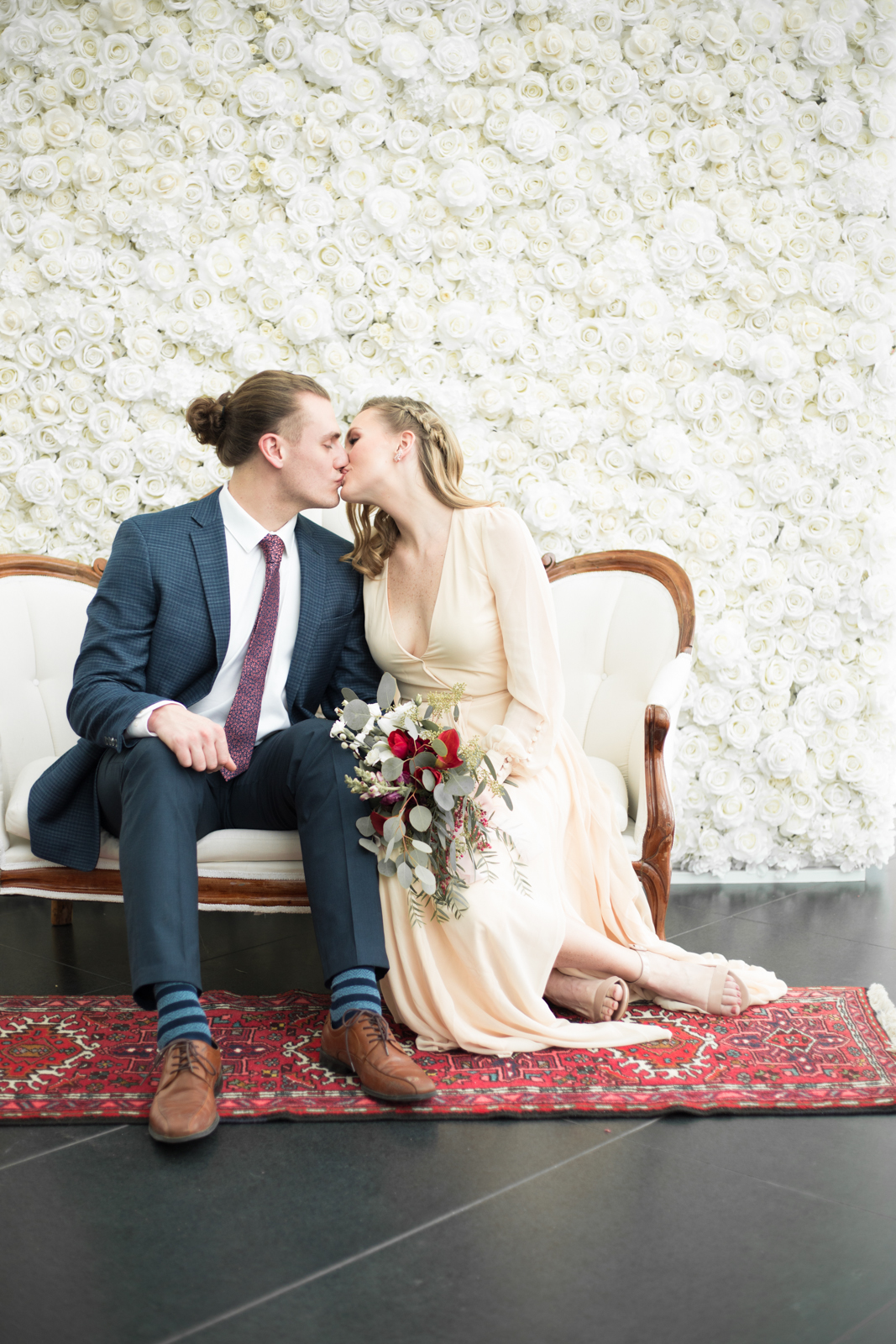 These stunning florals from Rosemary & Ribbon add the perfect pop of color into this white, wintery day while continuing the classic and timeless vibe within this styled shoot.
The Kuffel Photography experience is one that focuses on your unique love and captures that just the way it is. Their goal is to create a stress free, natural experience, meaning no cheesy posing or uncomfortableness.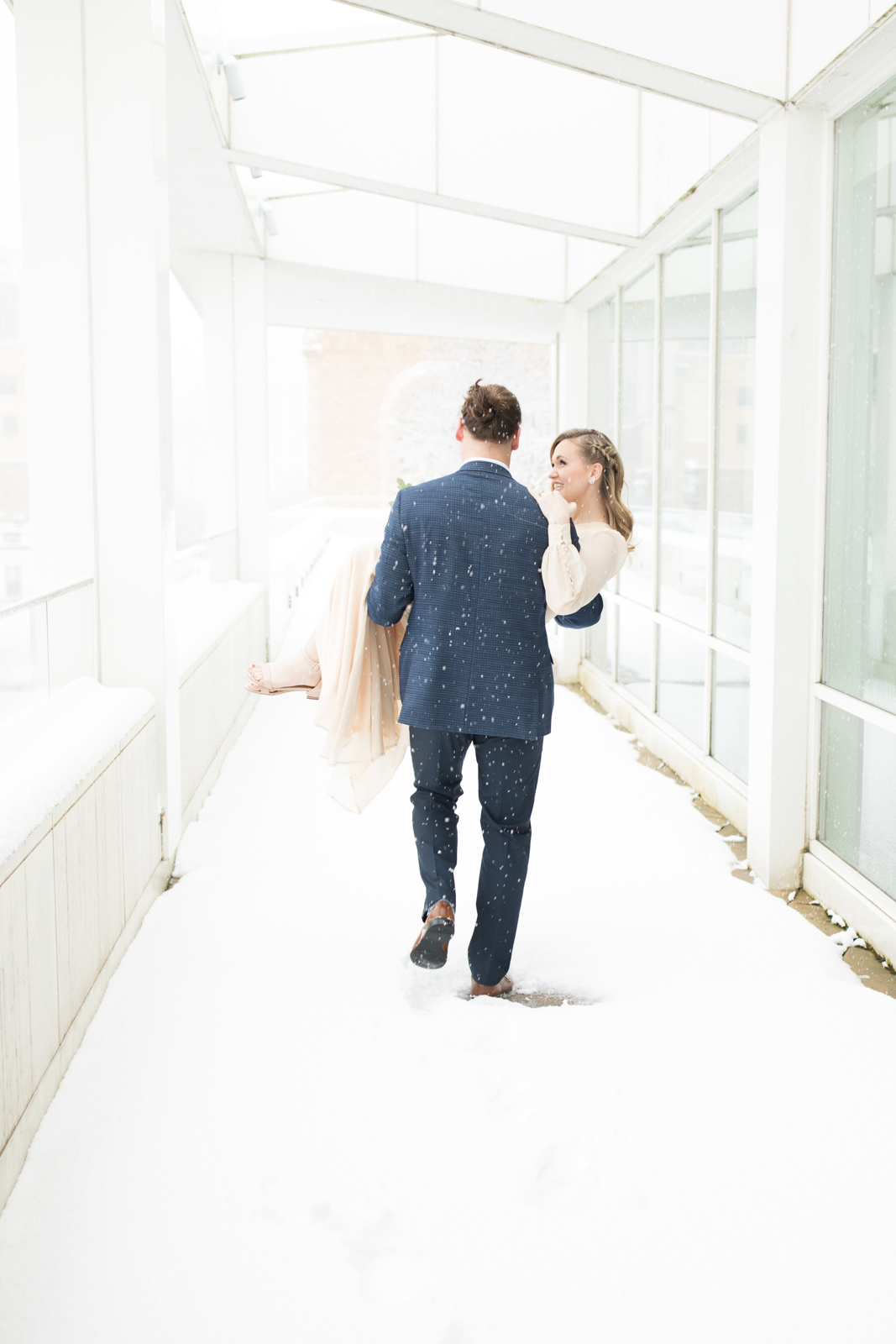 For more Wisconsin wedding inspiration, visit our other blog features!