Sarah and Nick first met in the spring of 2017 when their late morning brunch turned into early evening coffee because they didn't want the conversation to end. Married in 2019 with an intimate wedding, these two decided to enjoy a larger celebration of their love last year, gathering with friends and family at the dreamy, historic Blanchard Hall.
This restored supper-club vibe venue is nestled in a Southwest Wisconsin valley just a short drive from Madison. Scenically located in Blanchardville on the banks of the Pecatonica River, Sarah and Nick fell in love with the charming family-owned and operated venue along with their quaint Airbnb, The Eliza House, that set the backdrops to their romantic, vintage wedding round two style! See all the details from their gorgeous day below.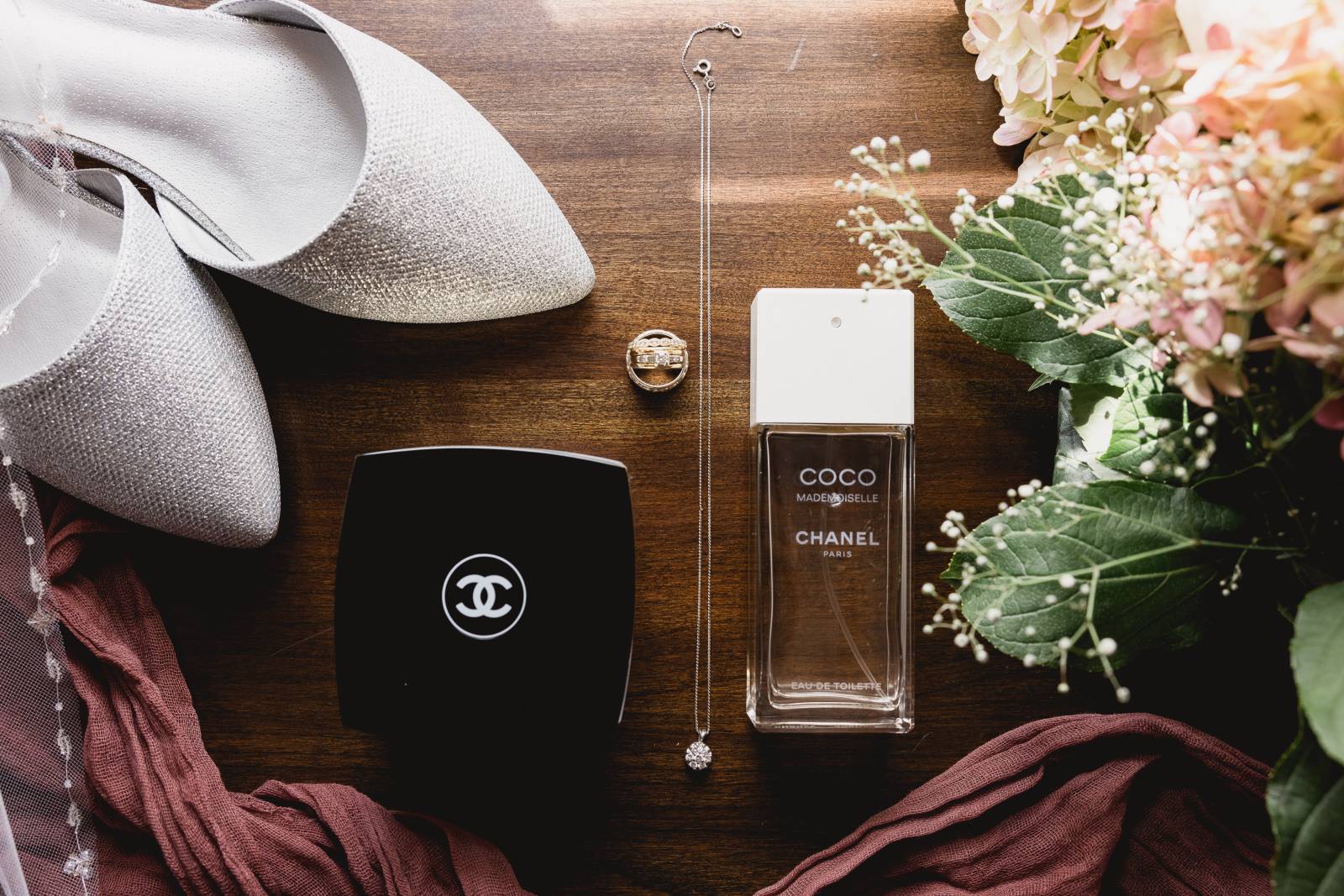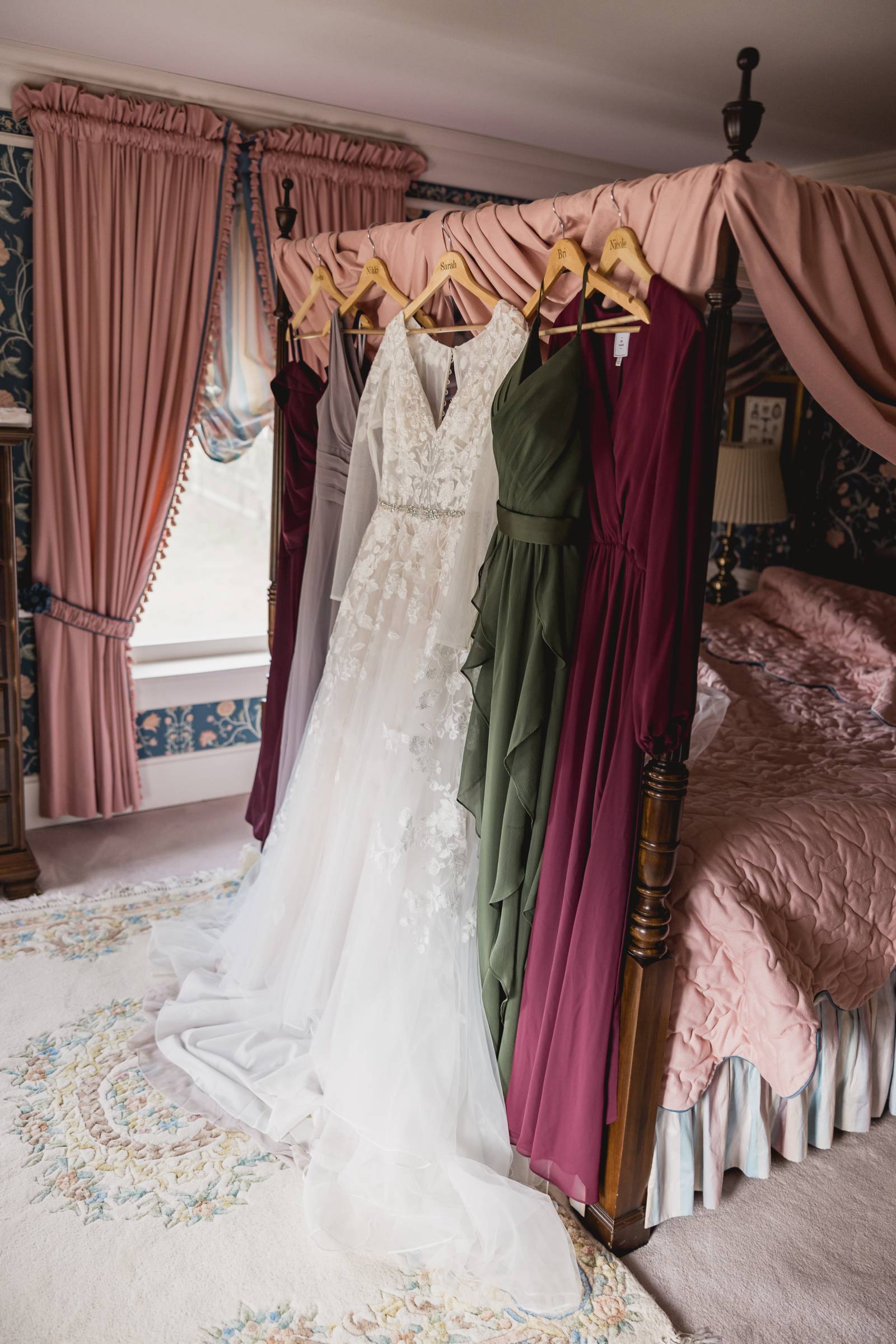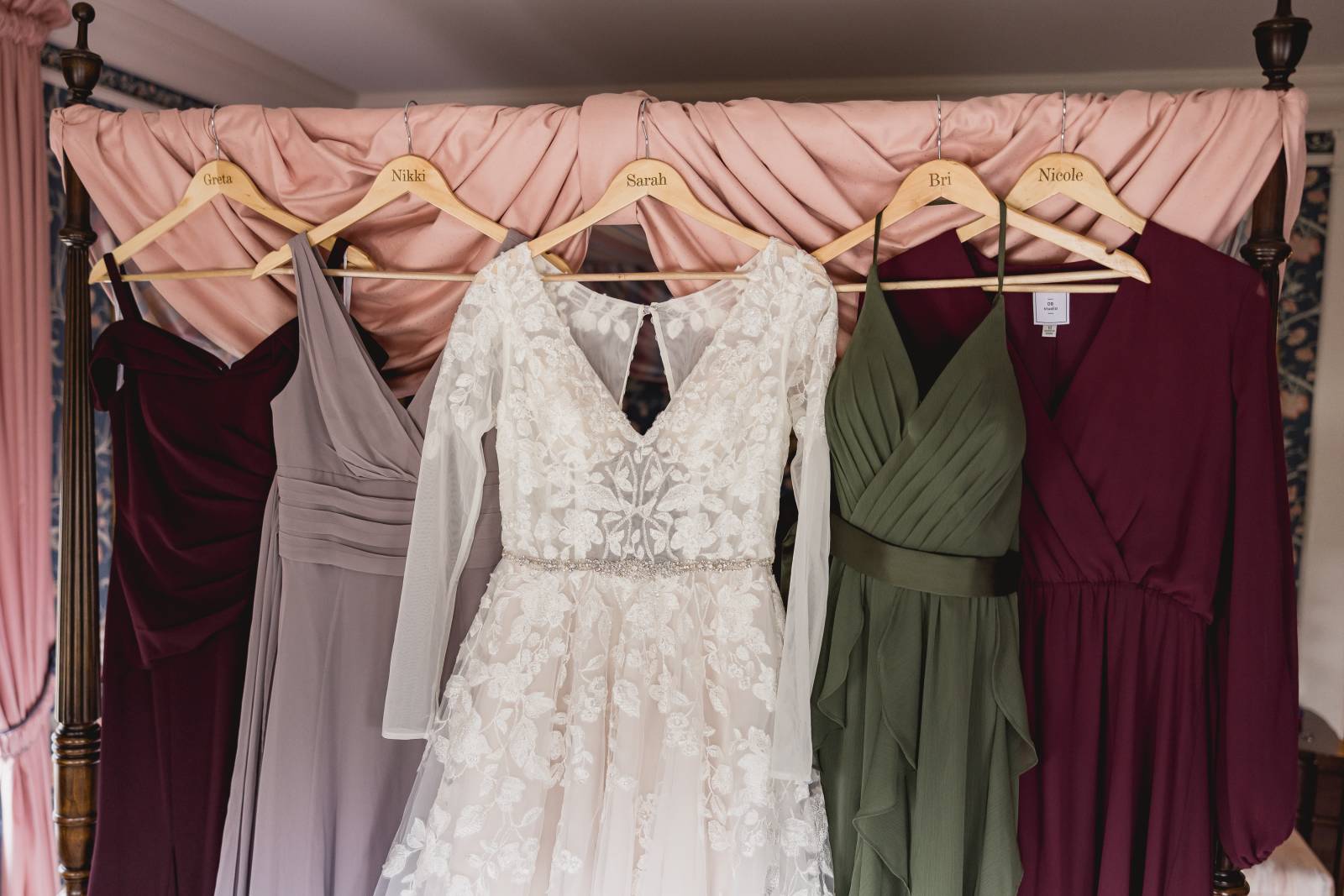 On their late morning brunch date that turned into early evening coffee, Sarah and Nick immediately noticed their commonalities, like their love for Chinese culture and language, passion for cooking, and addiction to coffee! While they loved these things, they also quickly grew fond of their differences, allowing for new perspectives.
From there on, they knew the relationship they were forming was special and worth investing themselves in. They knew, though, that their love story wouldn't be easy, as Sarah had plans to move to China only months after the pair met.
Despite being hesitant about long-distance relationships, Nick and Sarah worked to foster a strong, healthy, and loving relationship from across the world. Nick sacrificed a regular sleep schedule to fly to China five times during the year that Sarah was away. Together, they created new memories and ate more dumplings and Korean BBQ than one can fathom!
After Sarah moved back to Wisconsin, Nick proposed over coffee, and the two then had a sweet, intimate marriage ceremony exactly two years after that first date on March 31, 2019. On October 2, 2021, the Madison couple finally celebrated with all of their loved ones at the charming Blanchard Hall!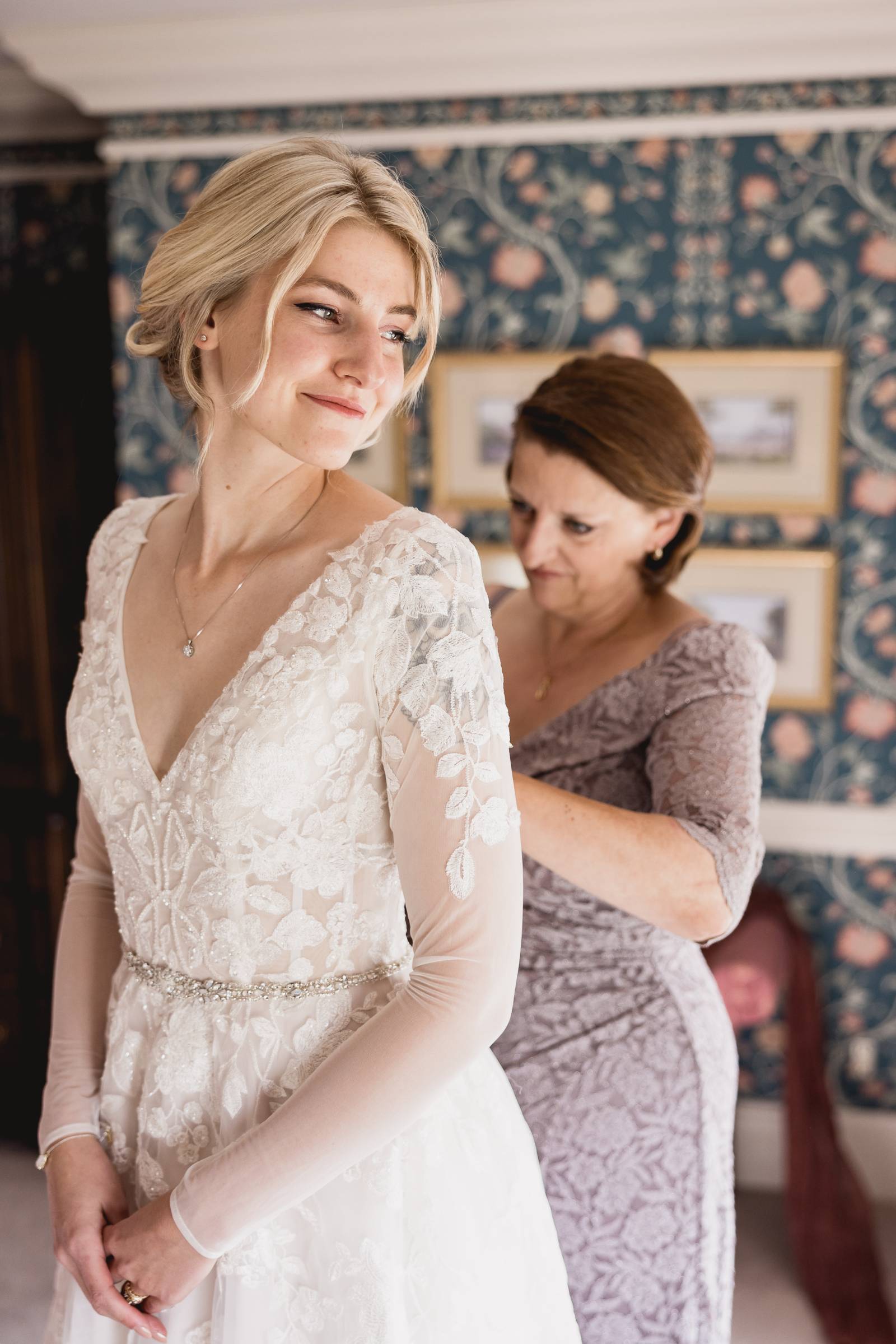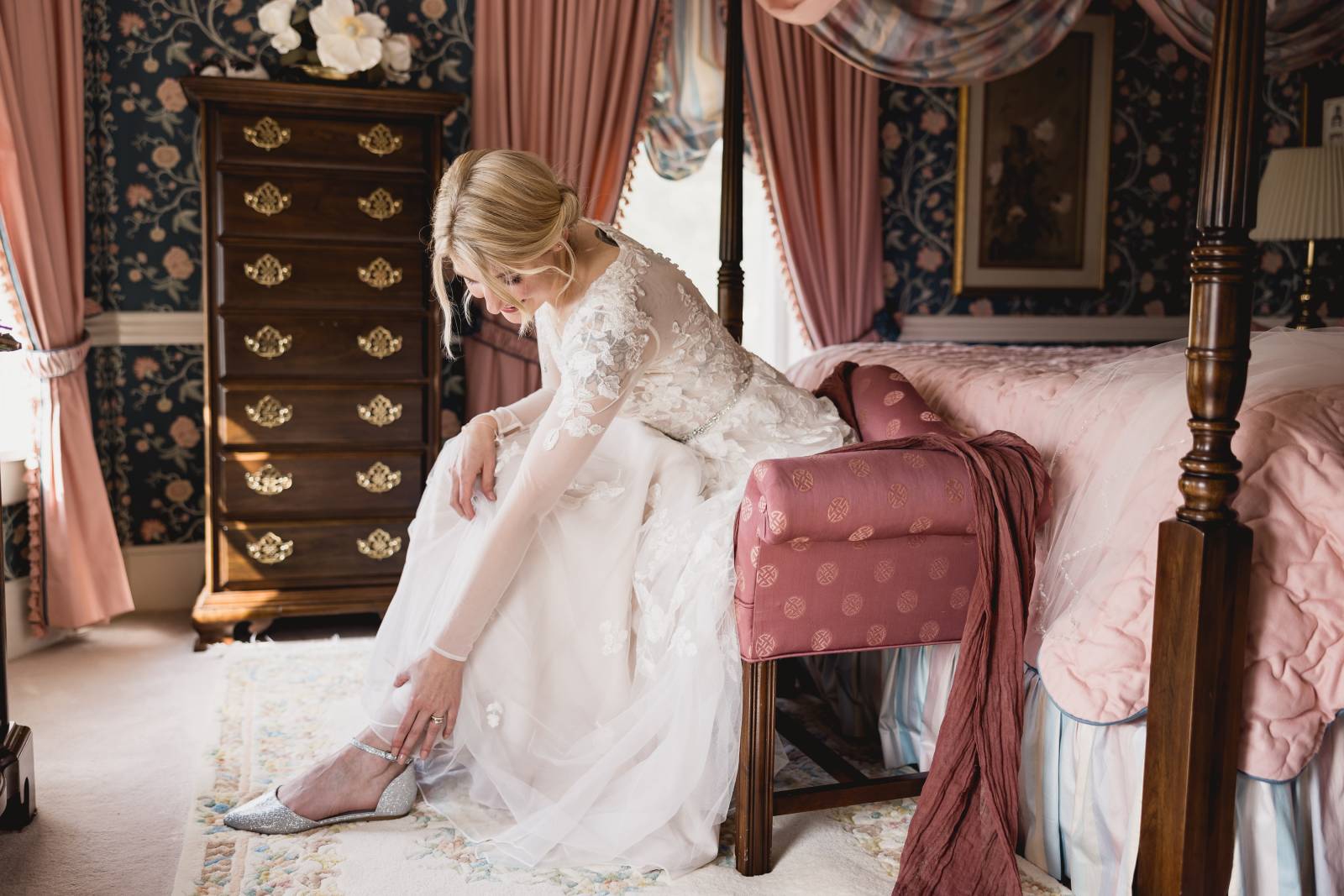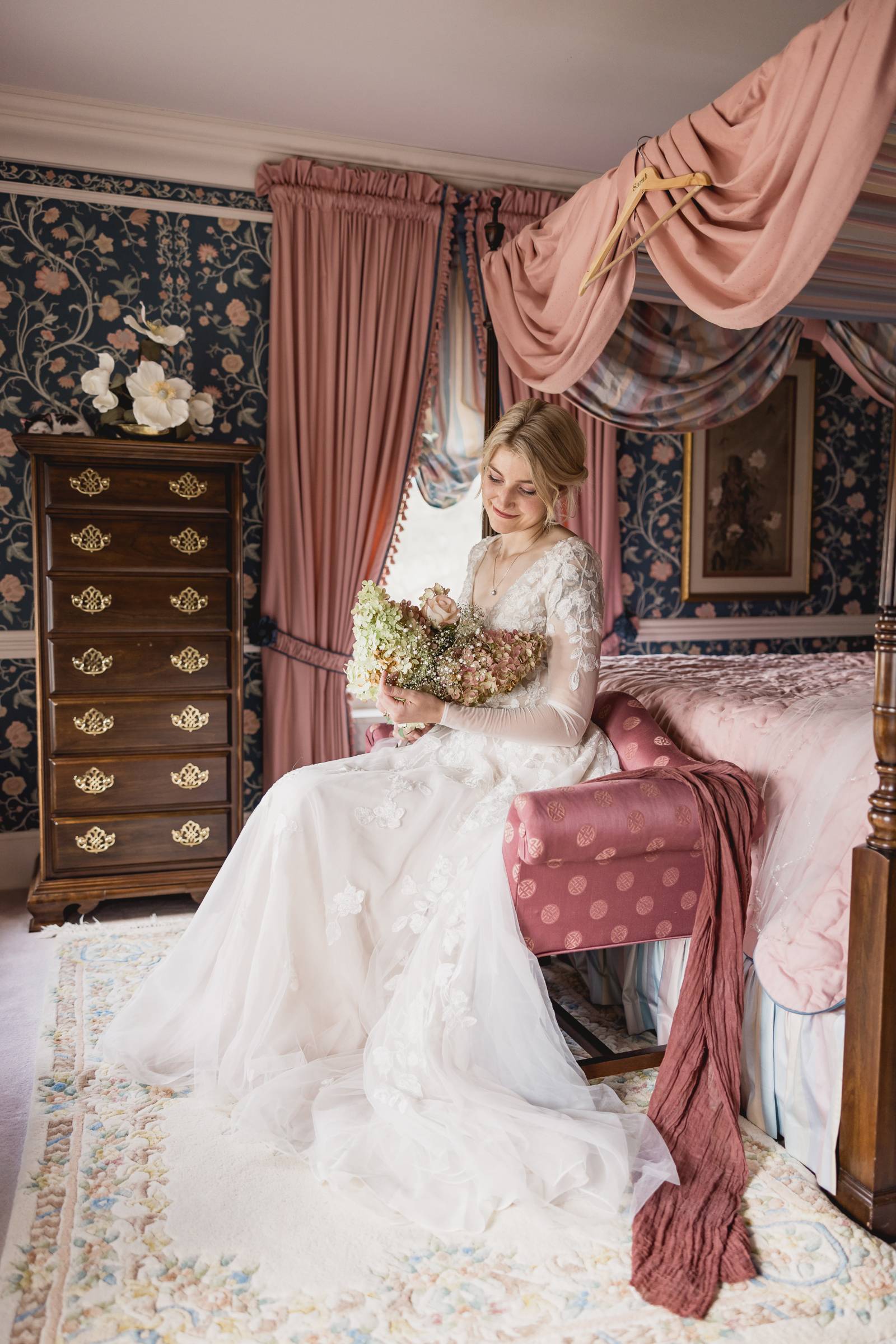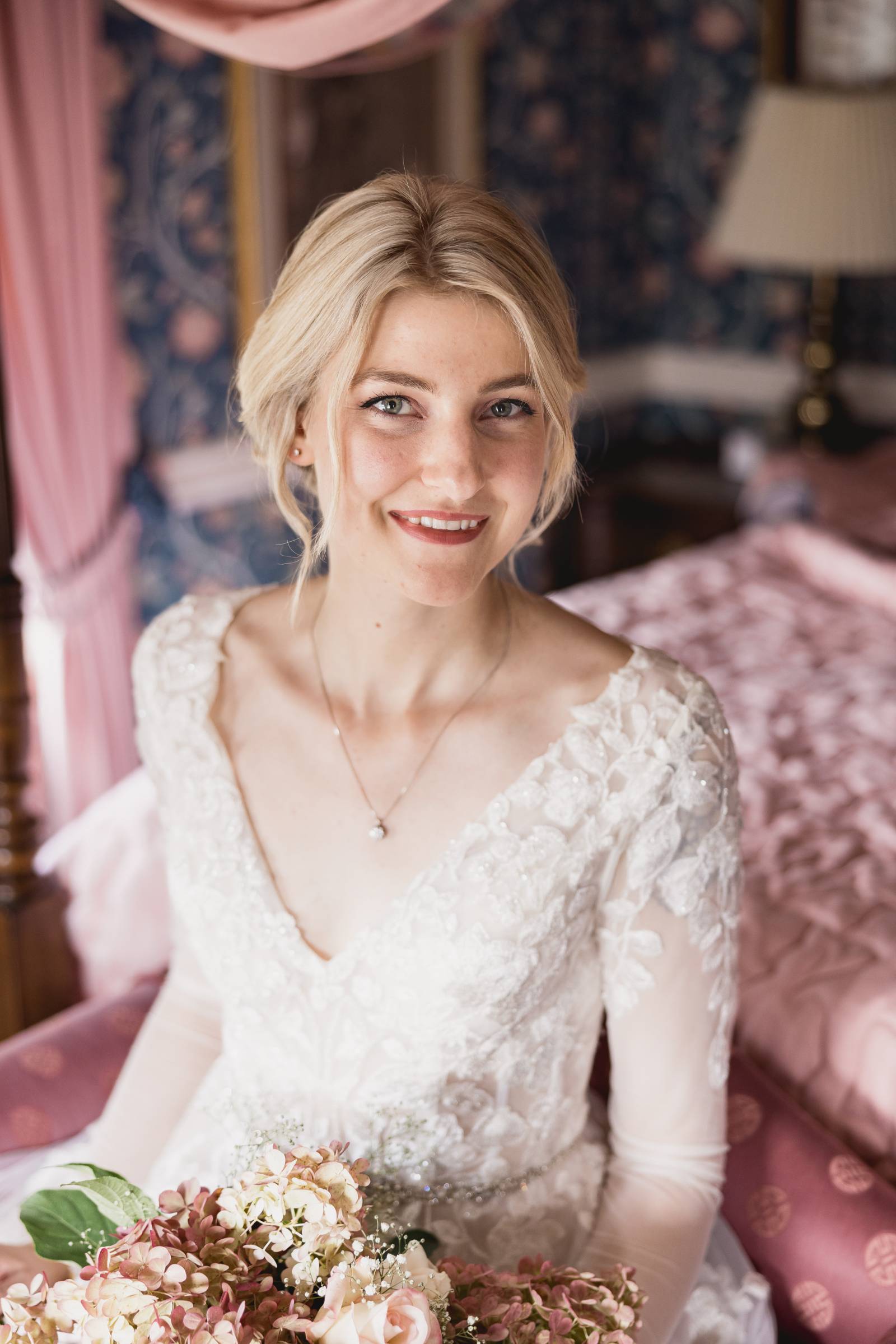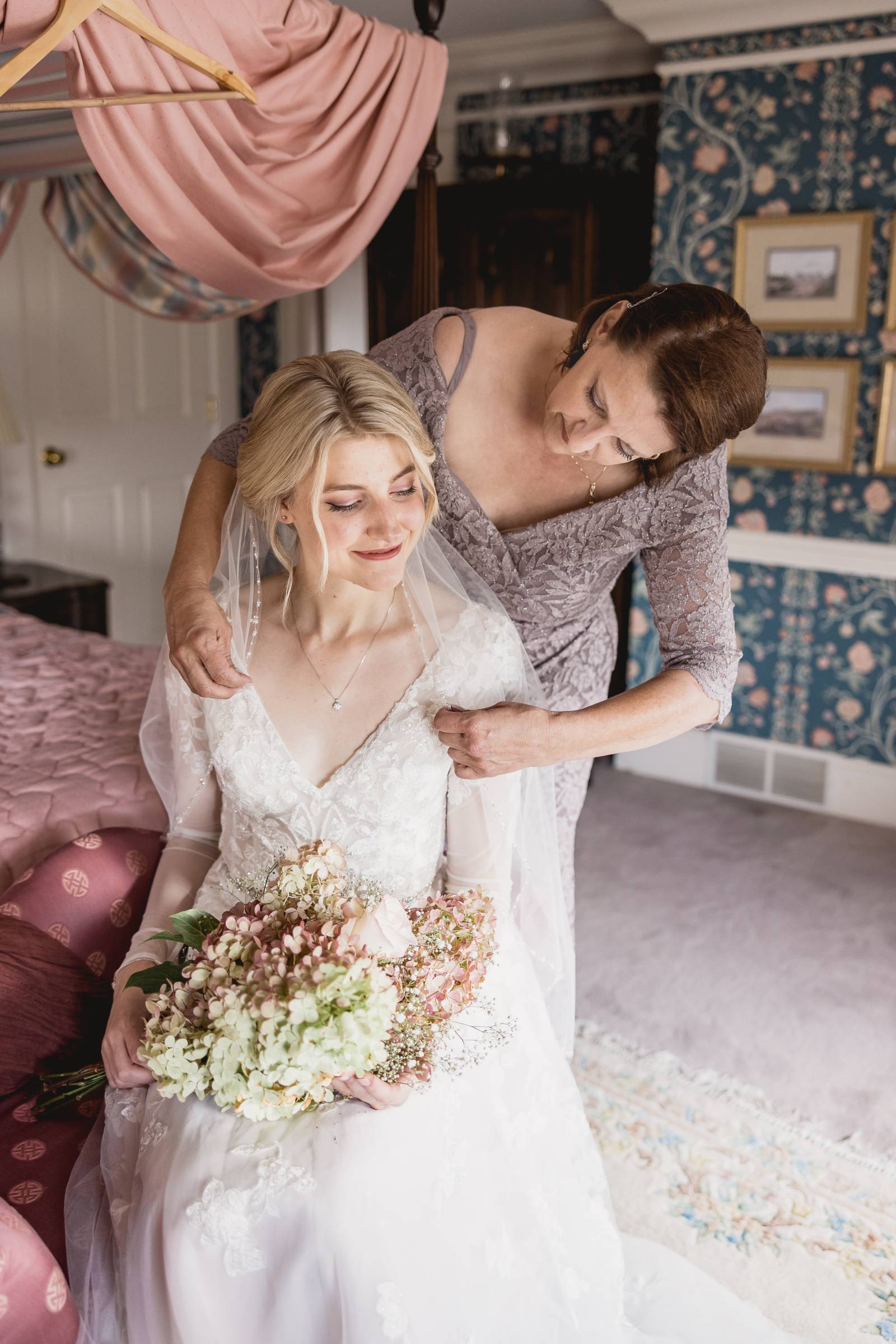 Sarah and Nick enjoyed two nights at Blanchard Hall's Airbnb, The Eliza House, where the family and wedding party were able to relax and get ready for the big day in all of its historic charm and beauty!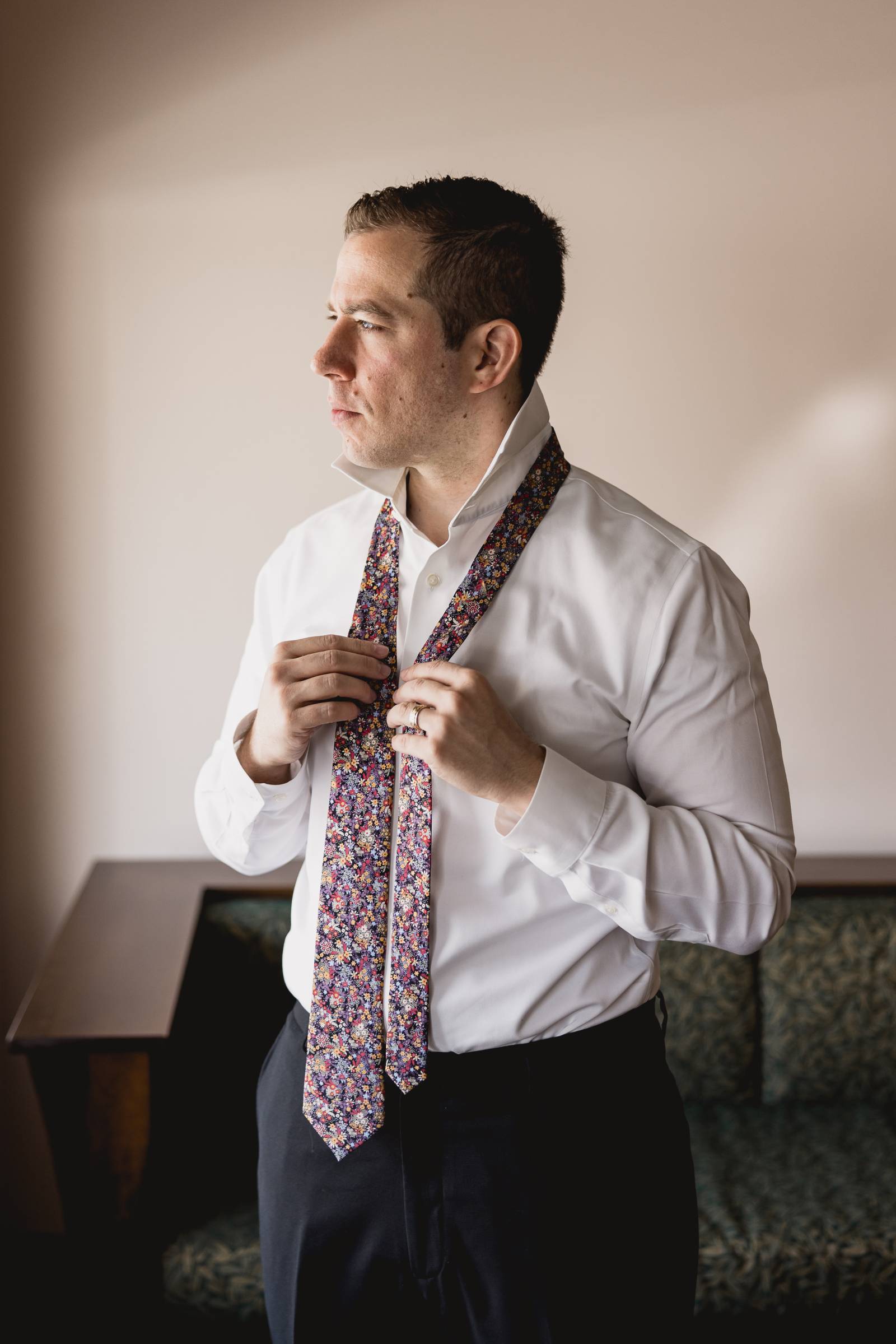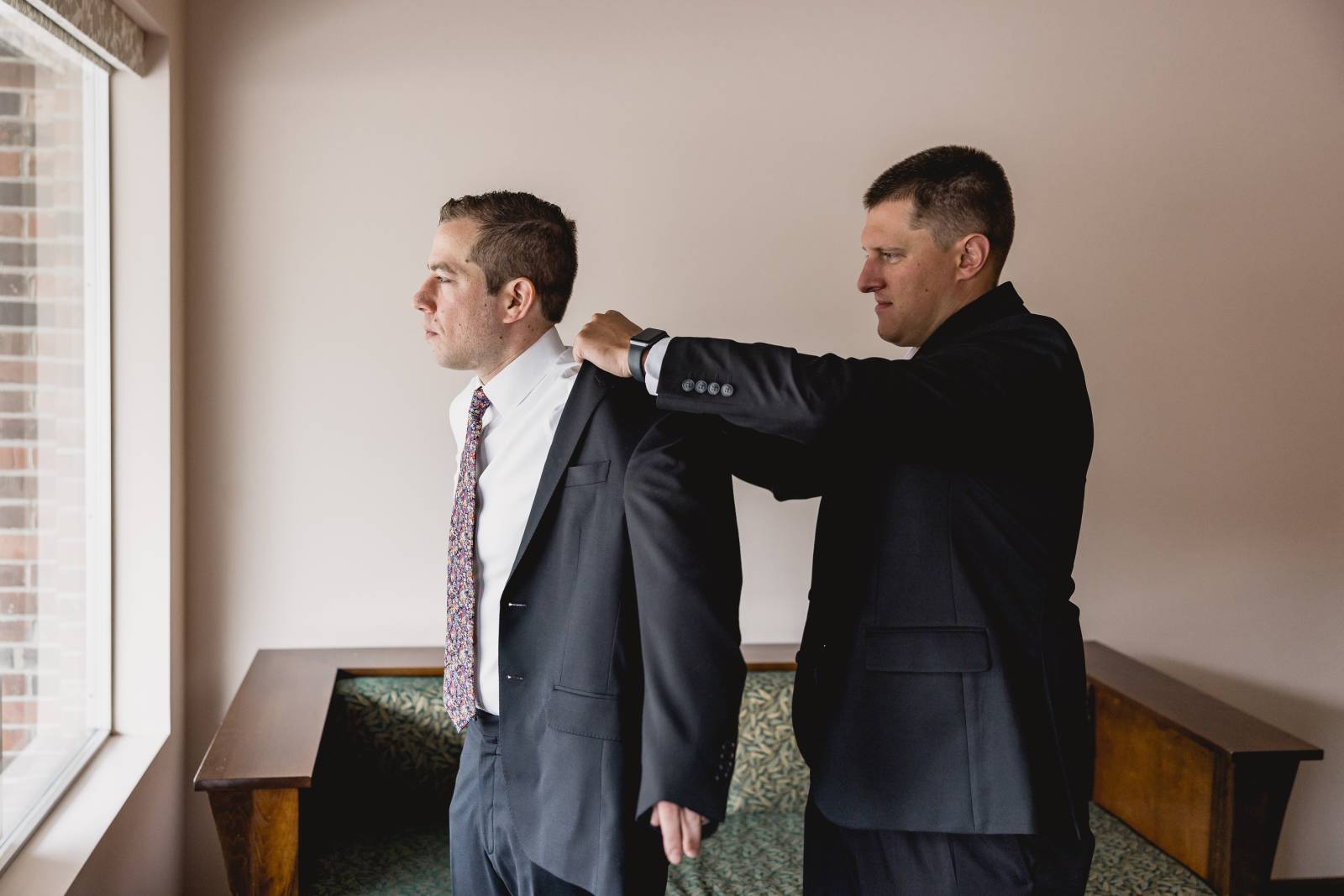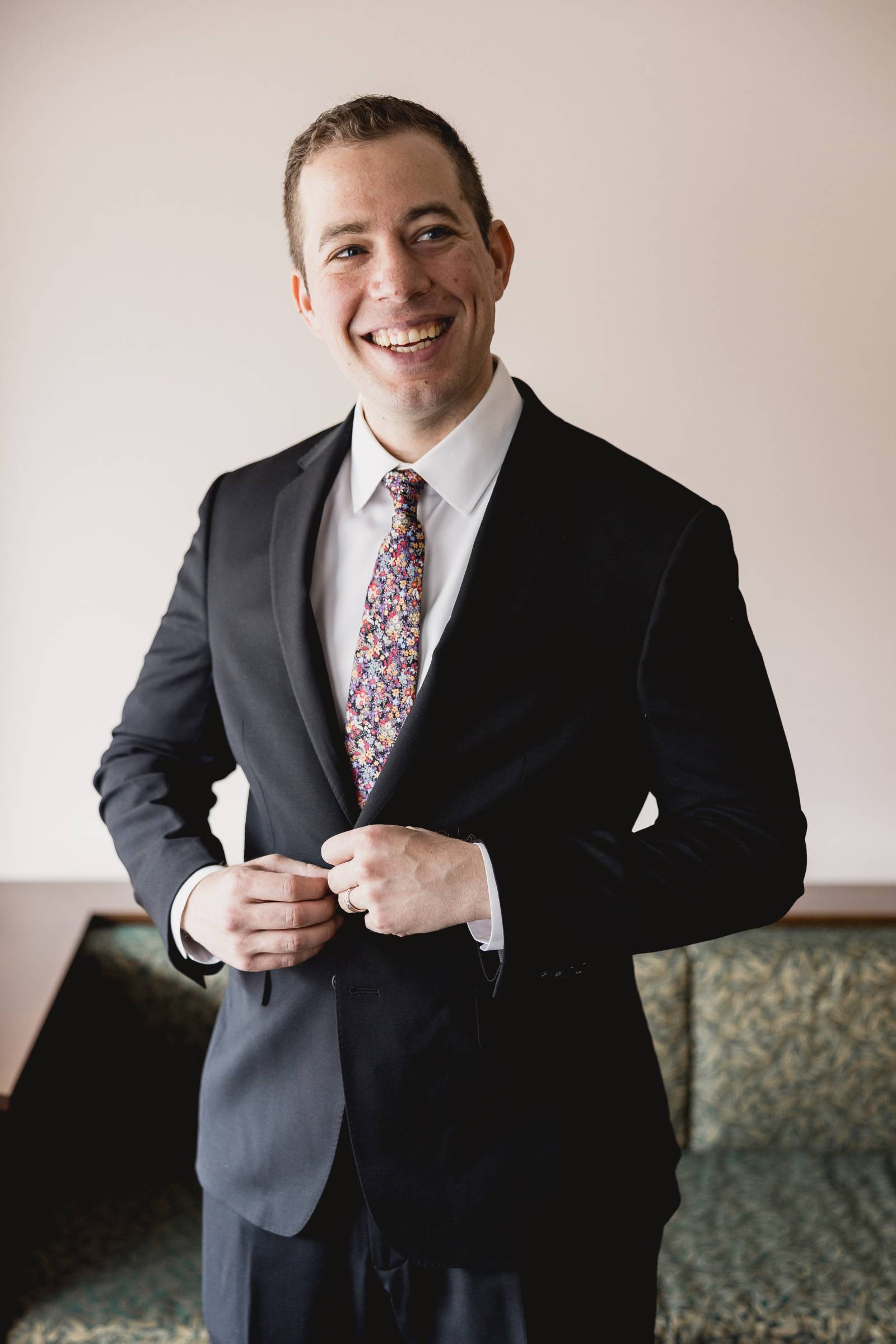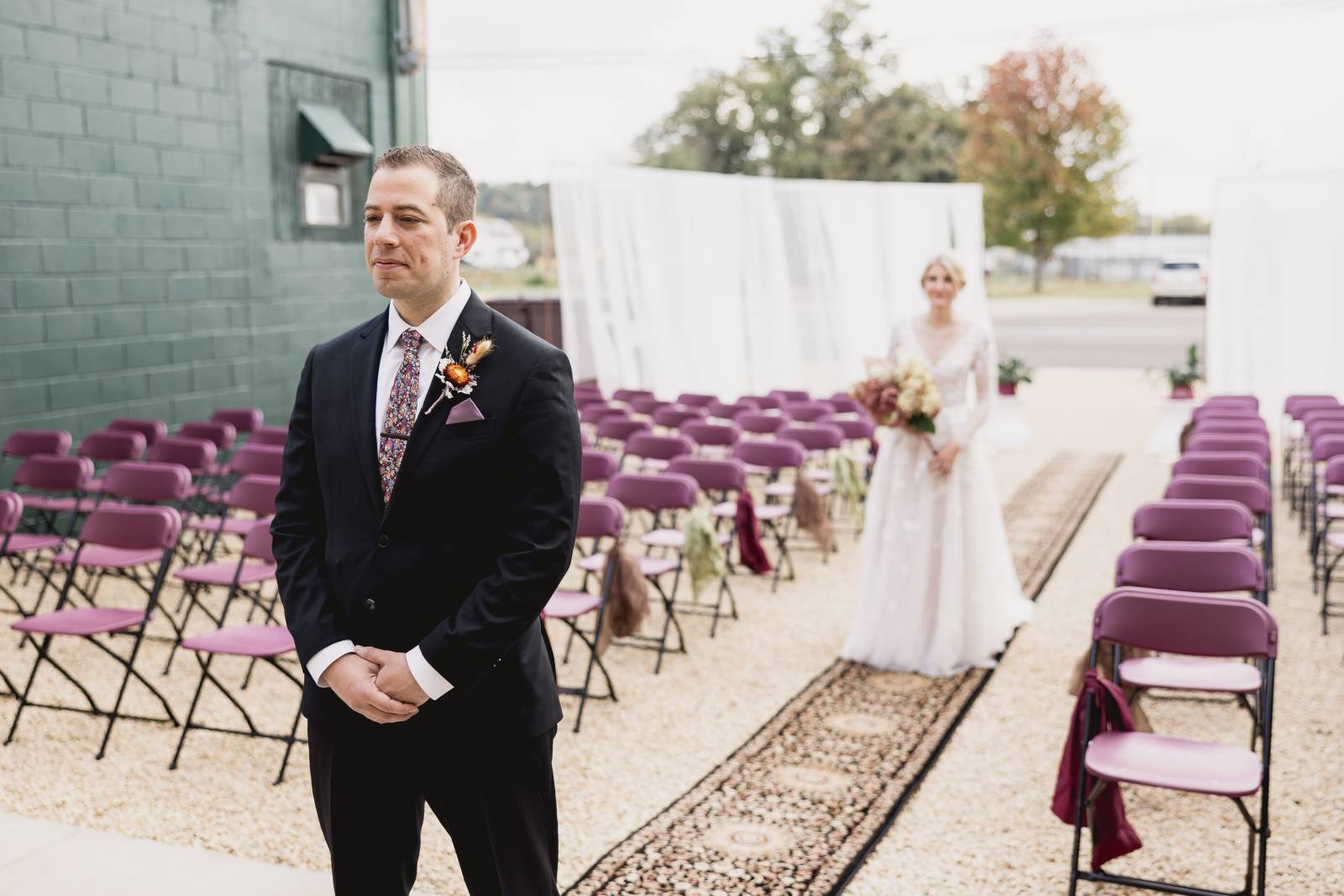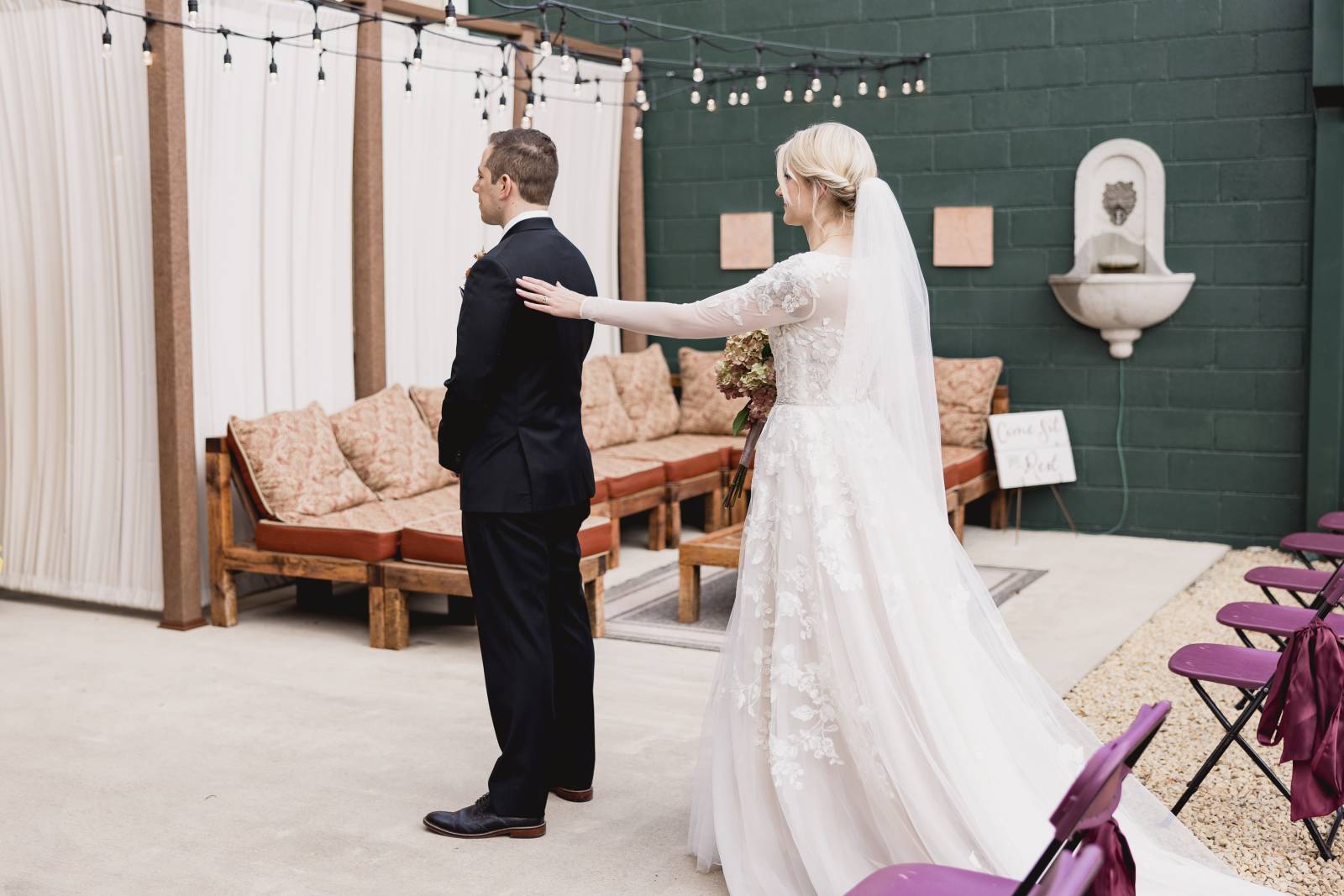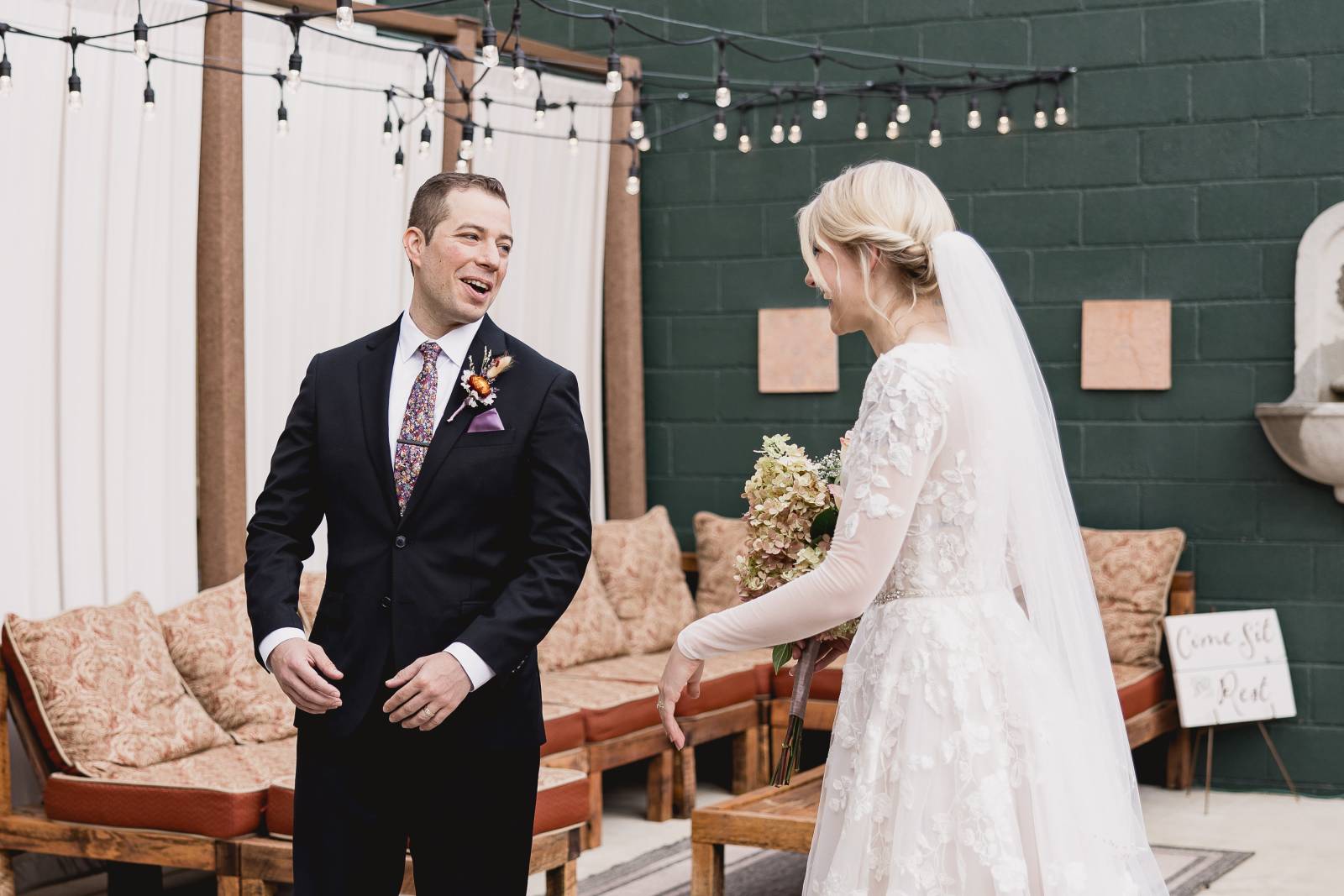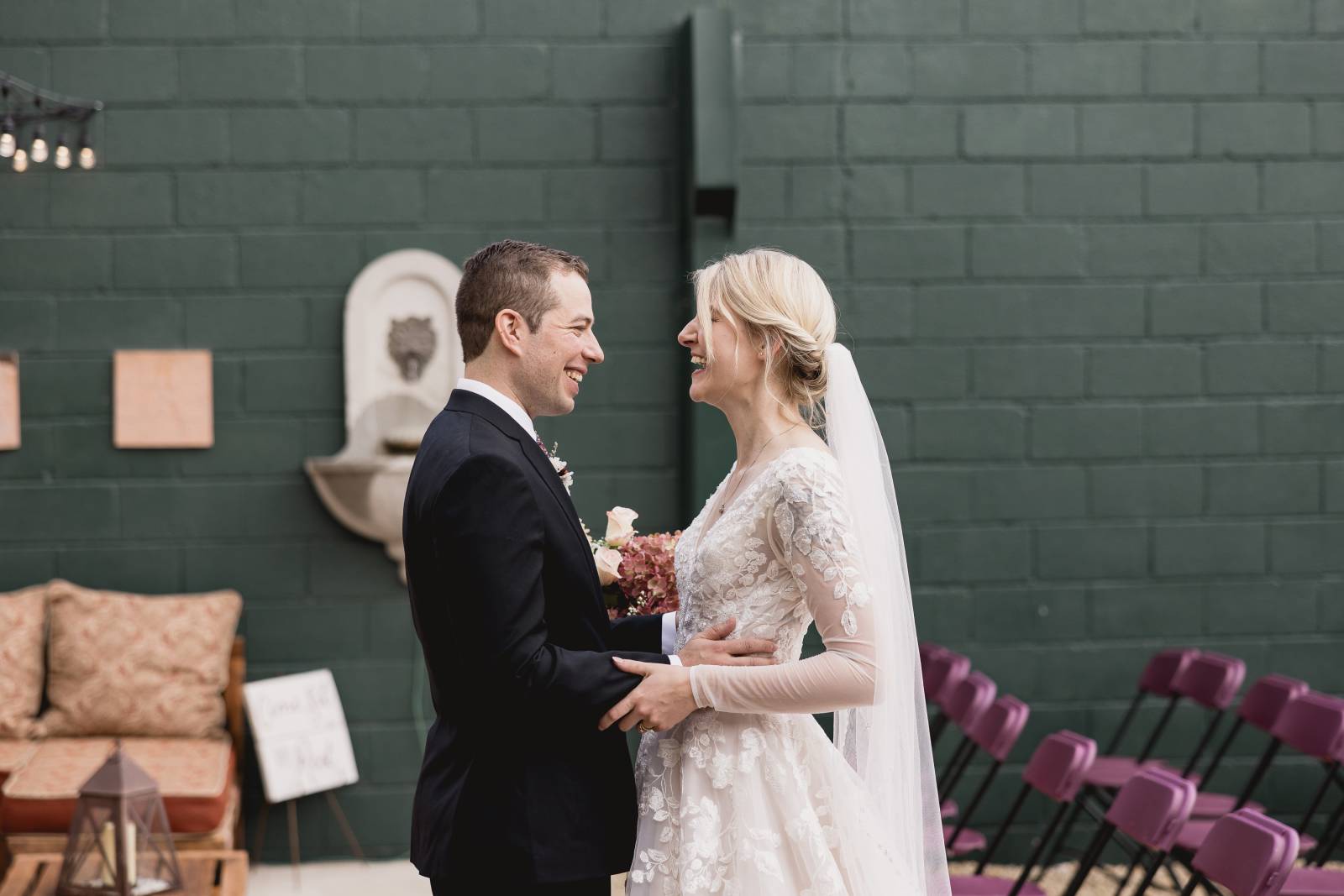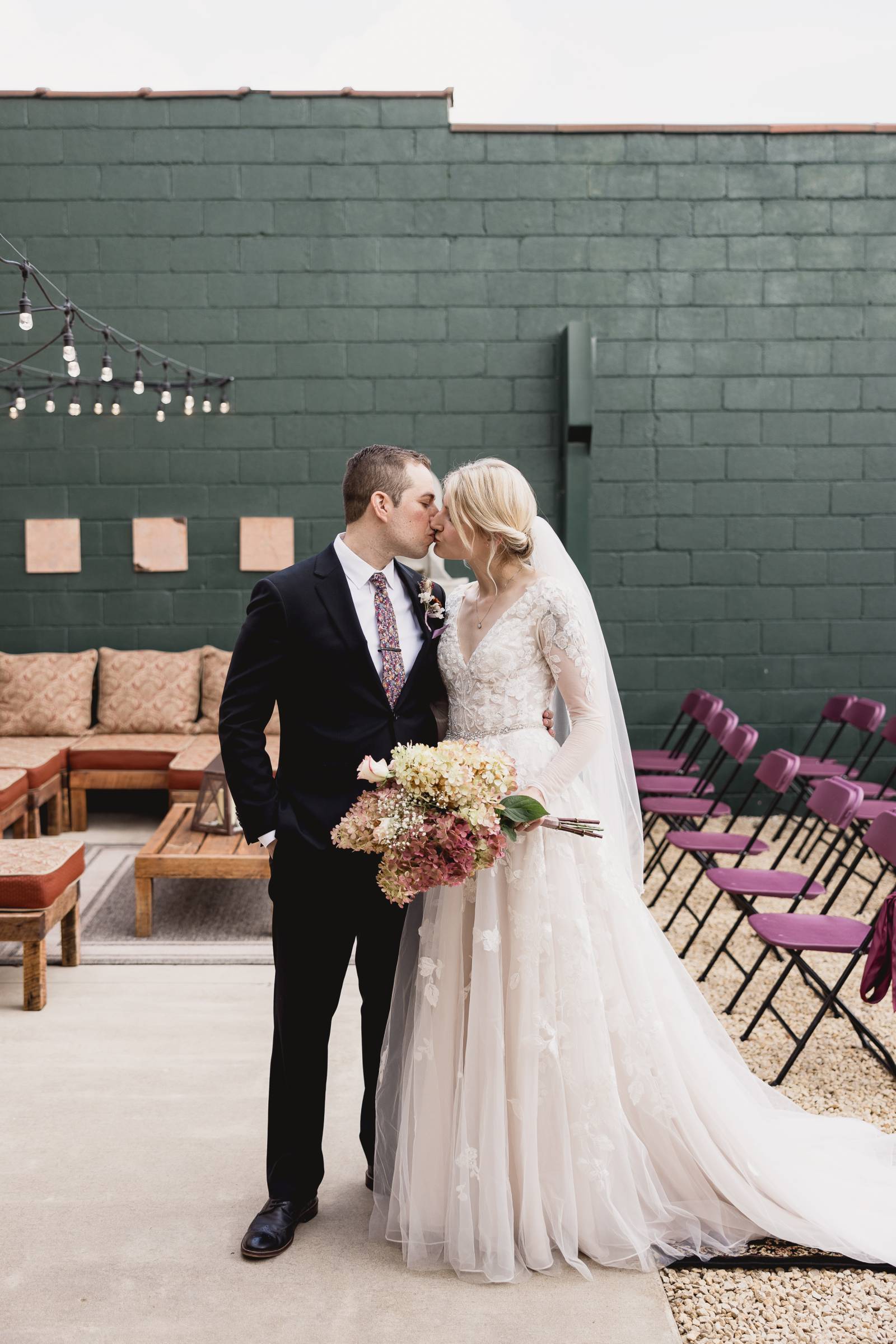 These two shared a precious first look on the venue's outdoor patio. Nick's reaction to his beautiful bride completely melts our hearts.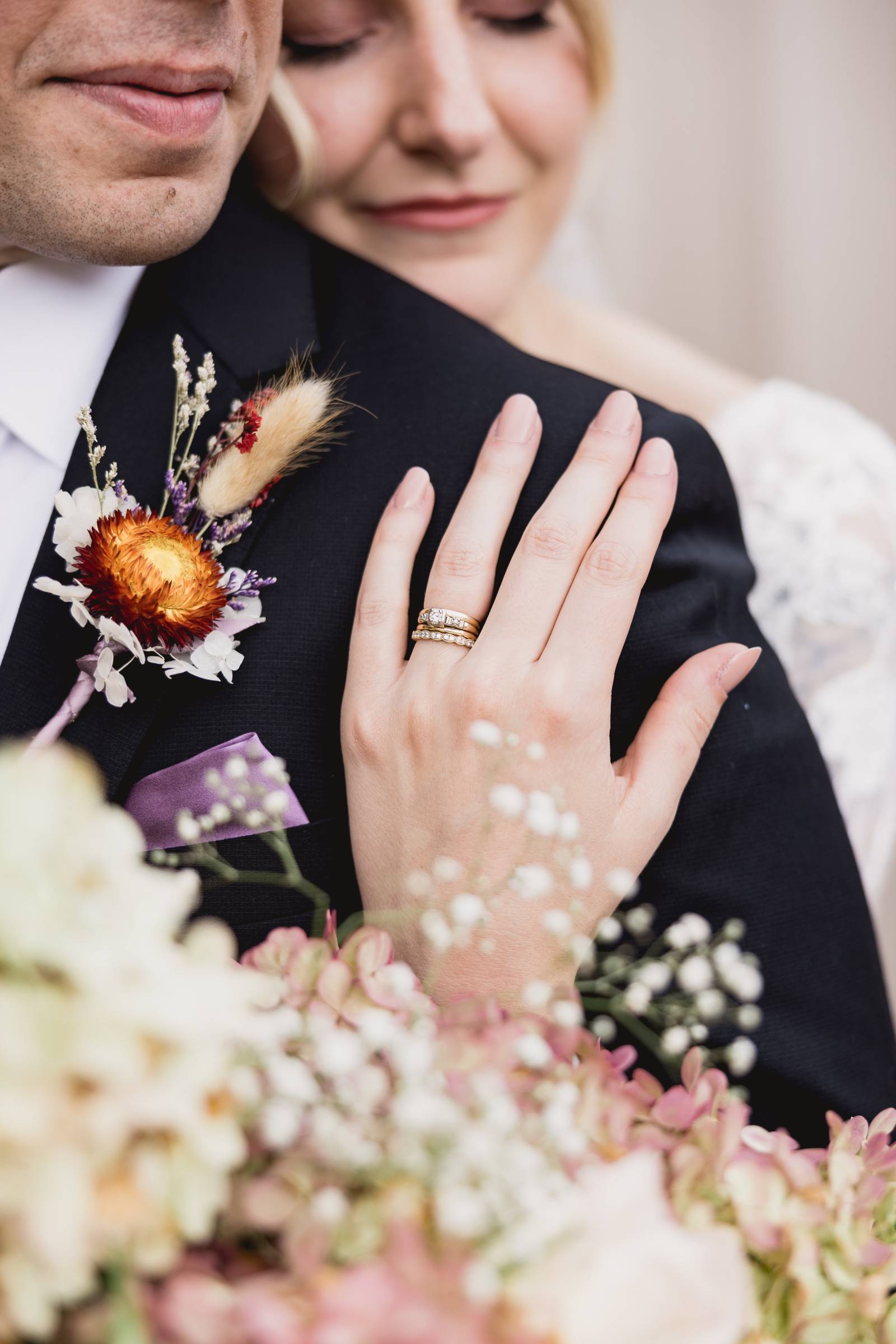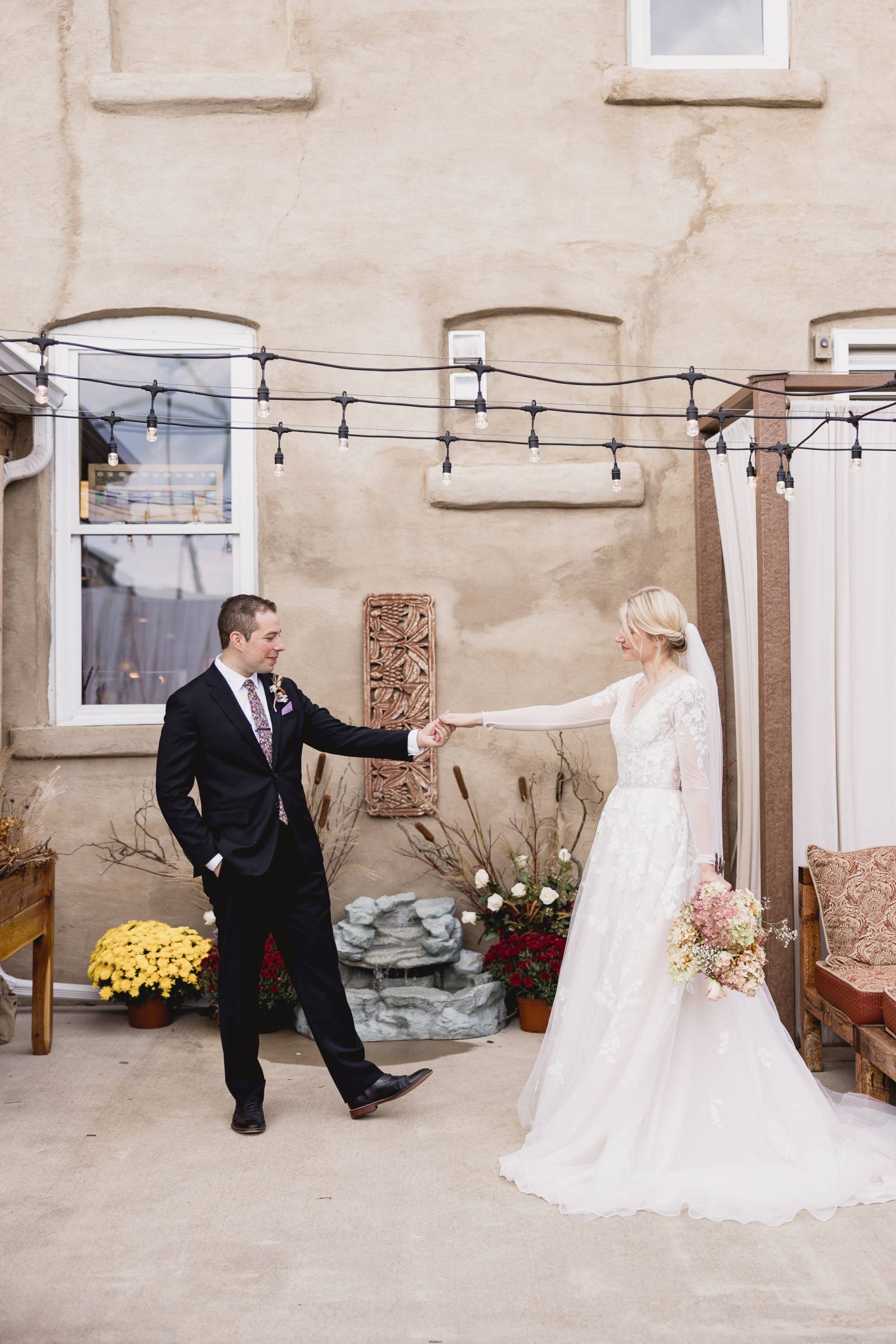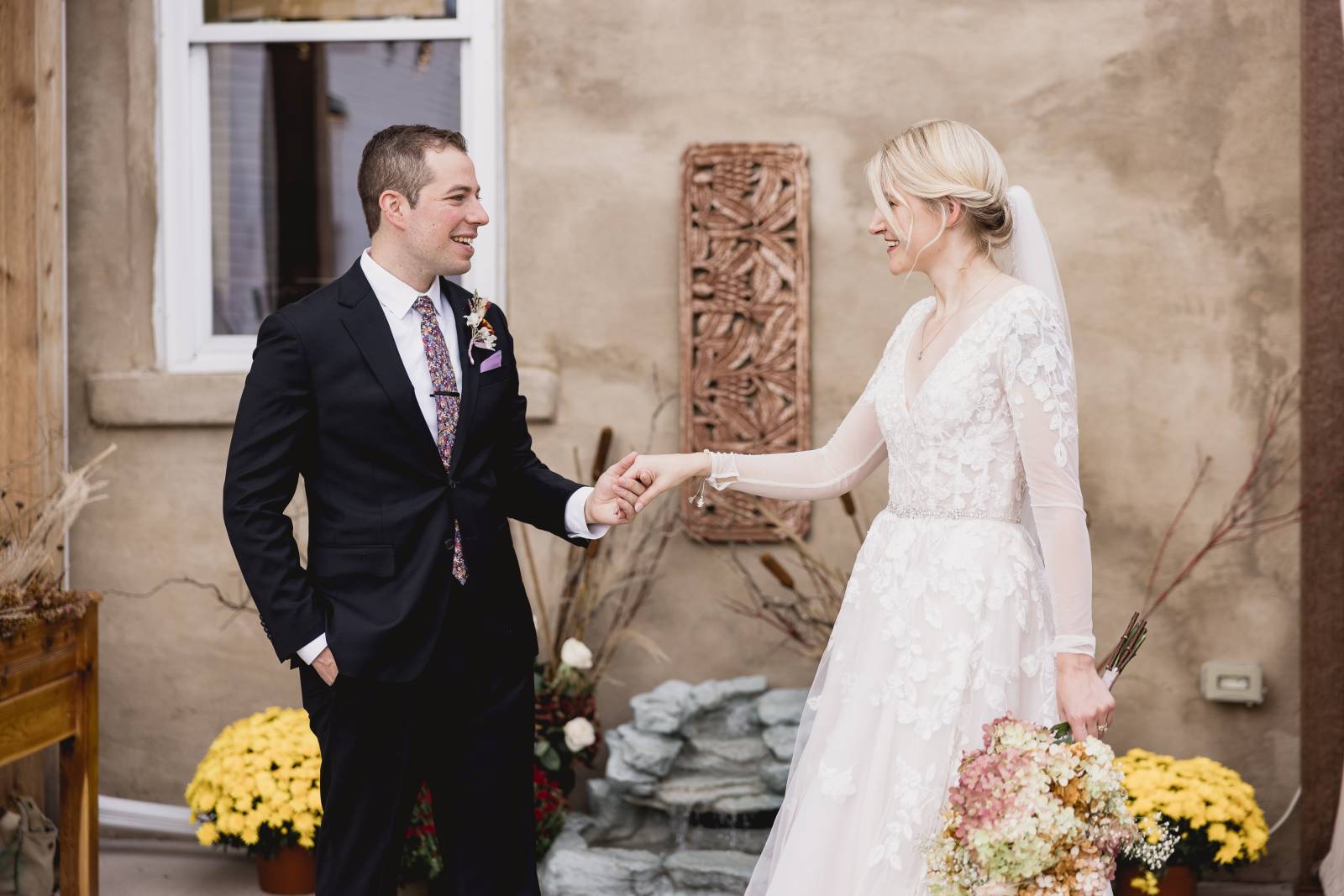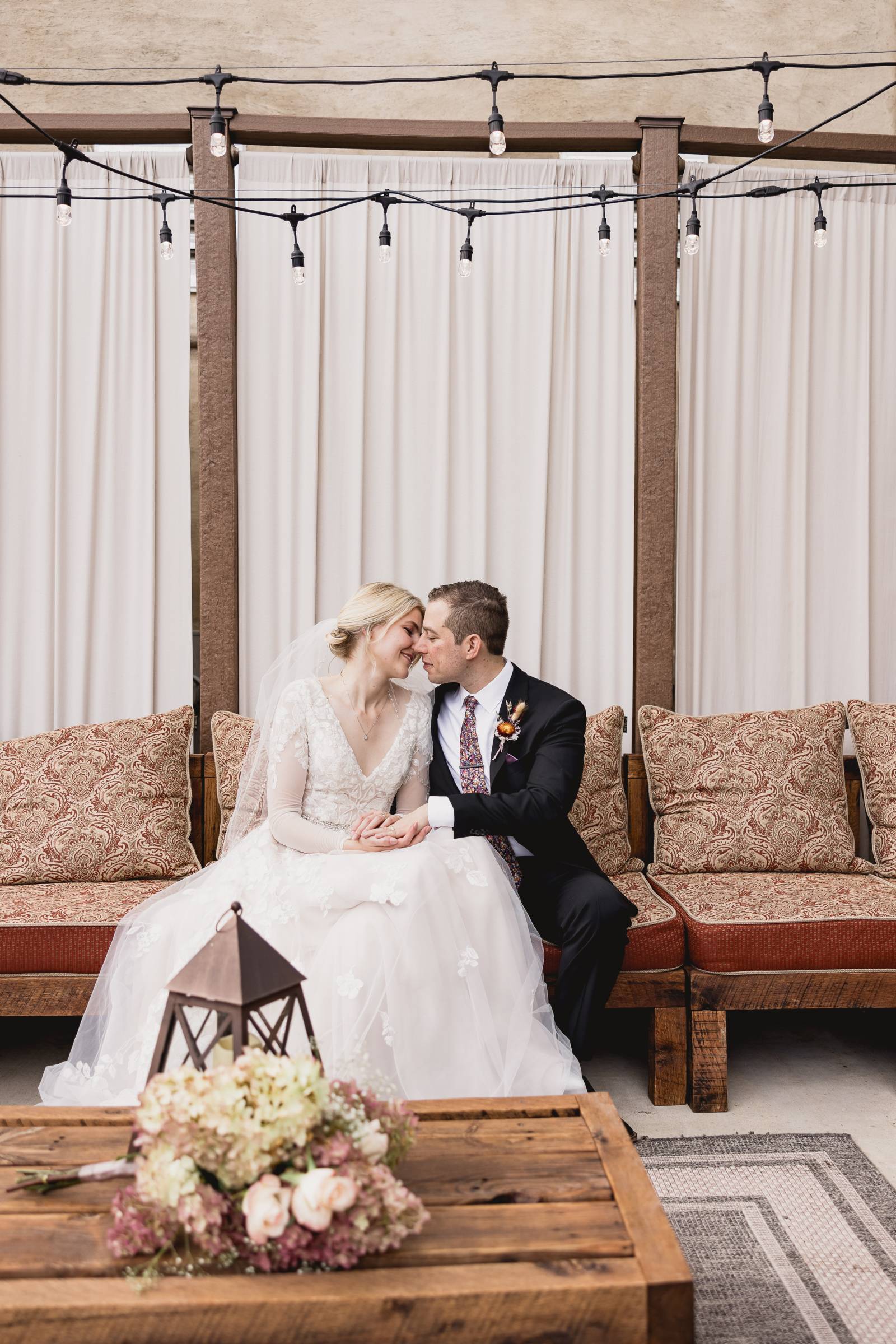 Romantic. Timeless. We can't get enough of Sarah's effortless, delicate bridal look and the organic floral.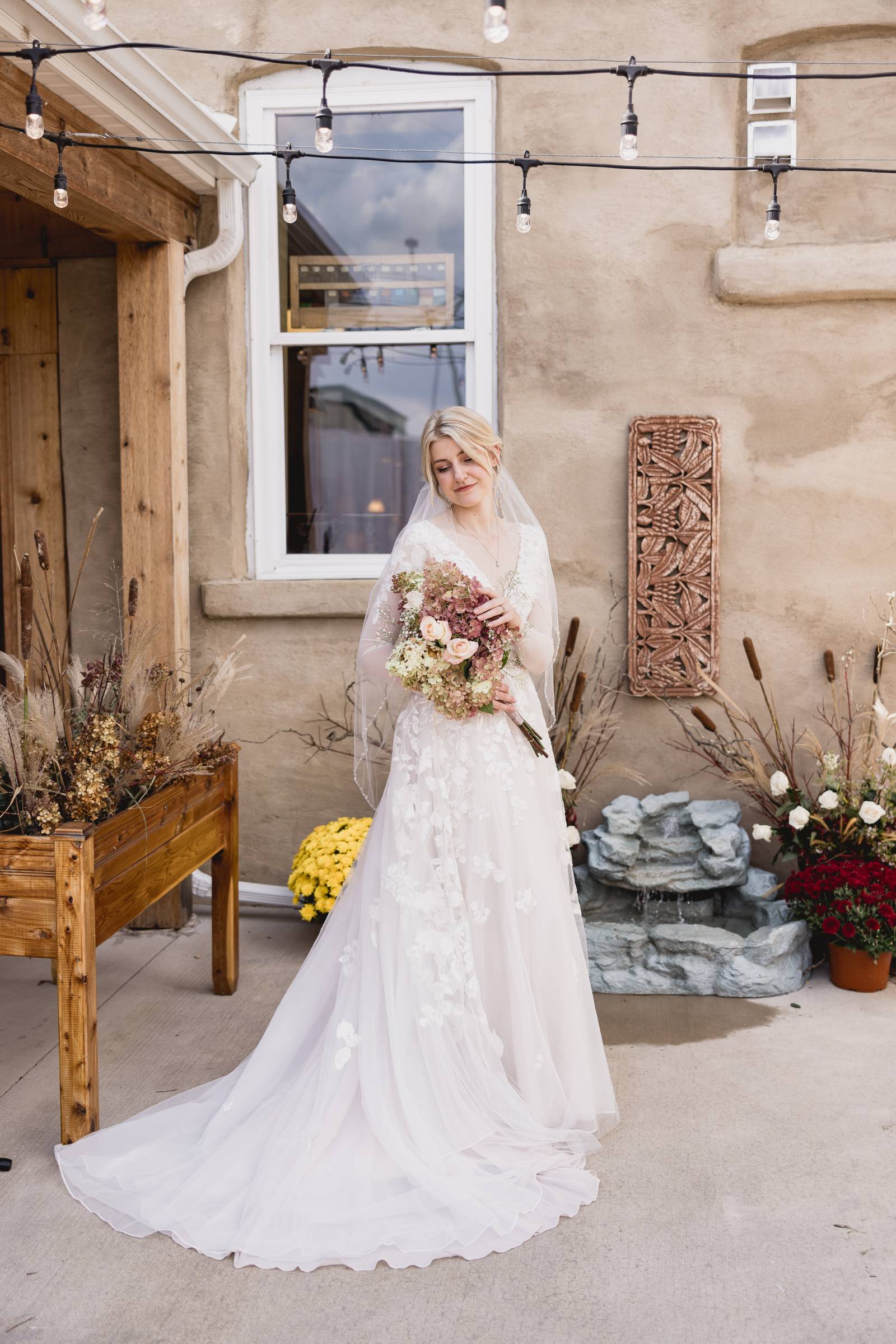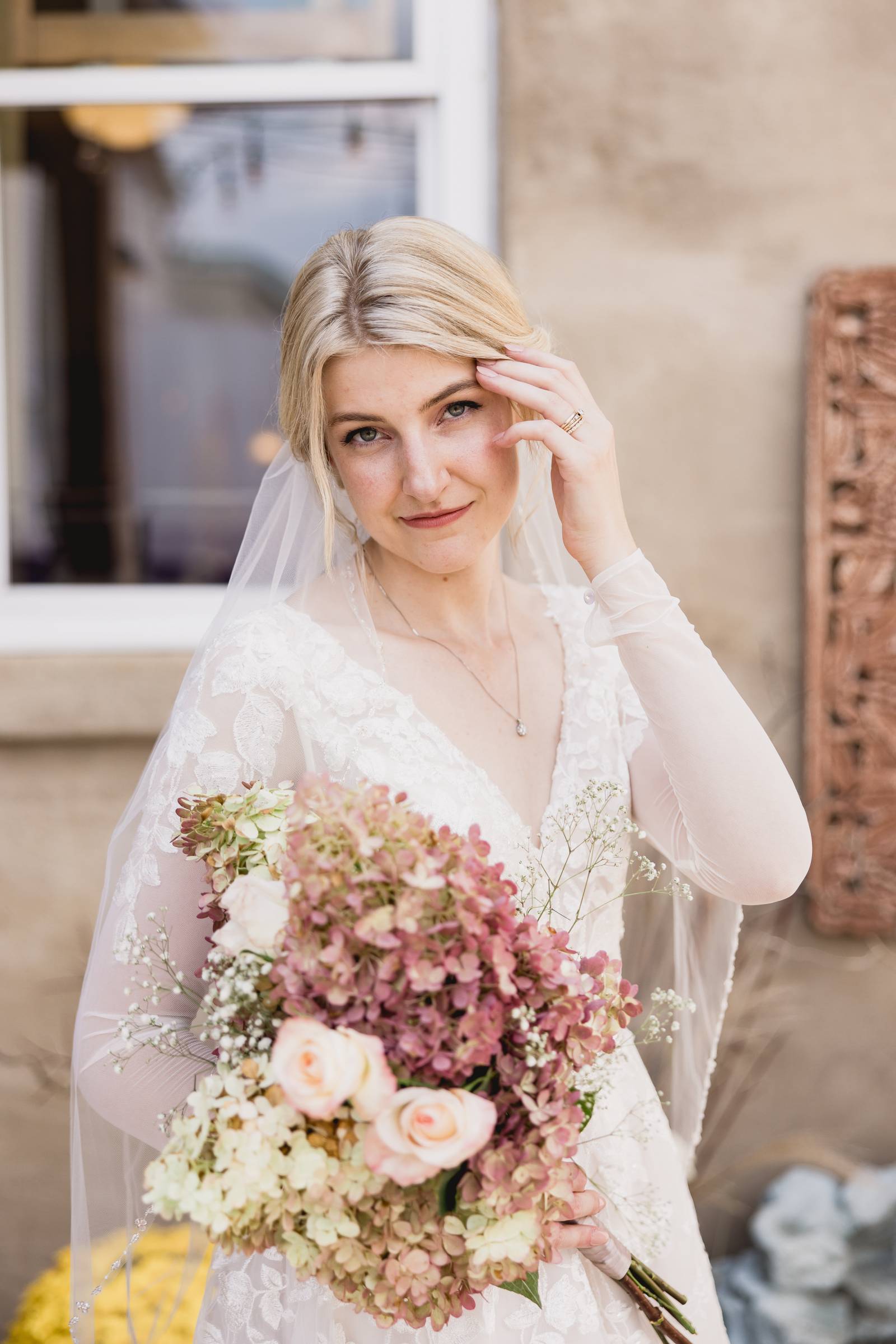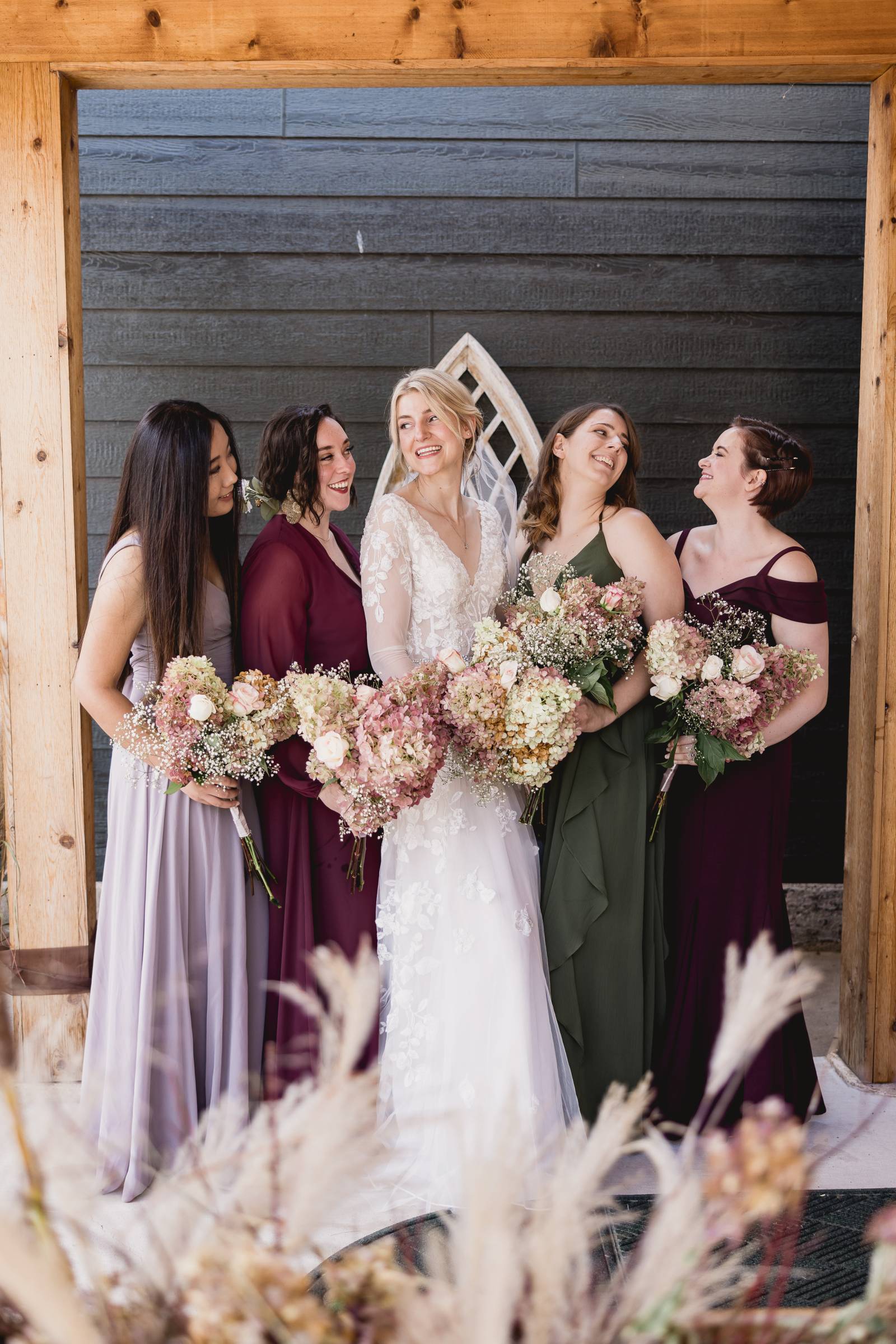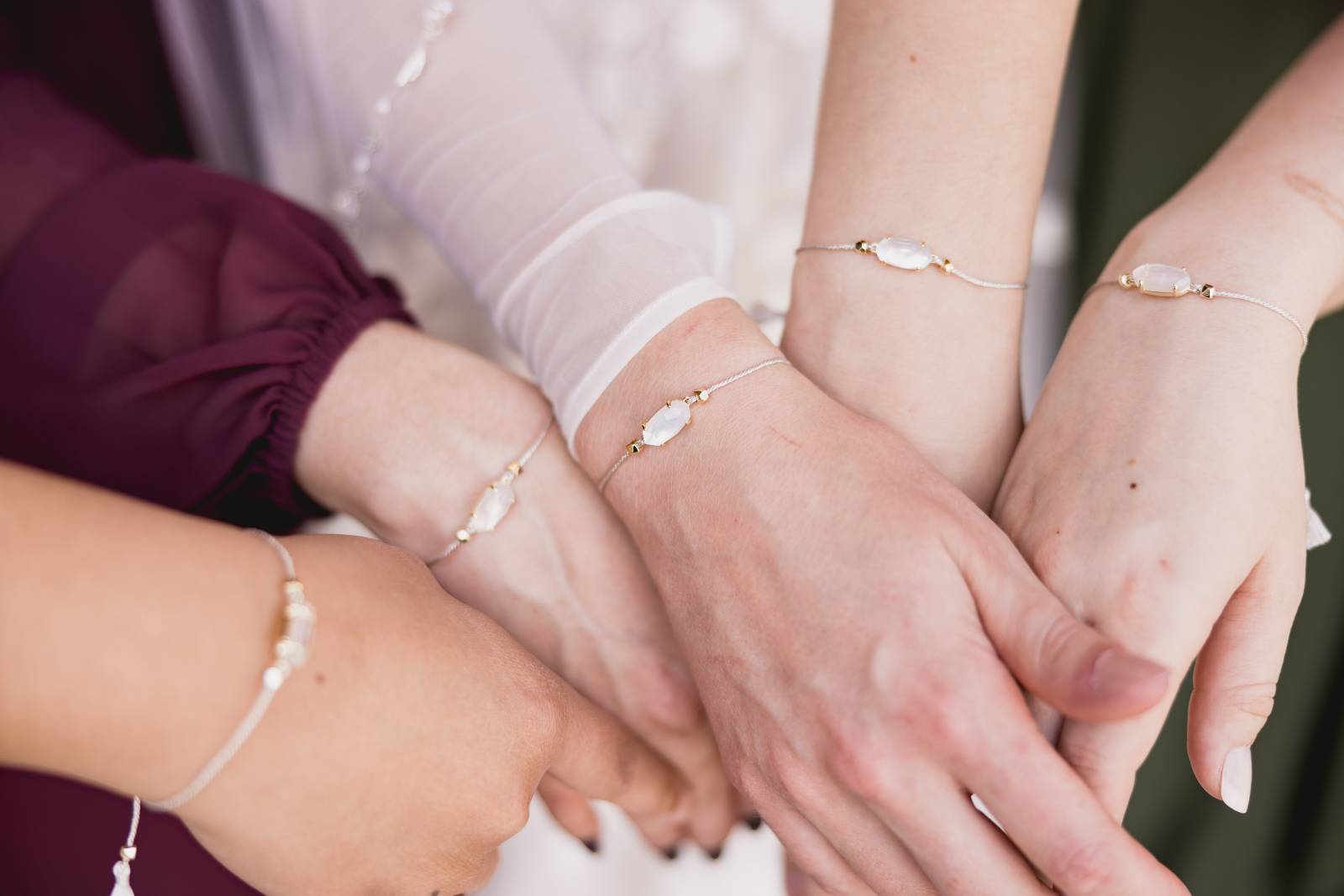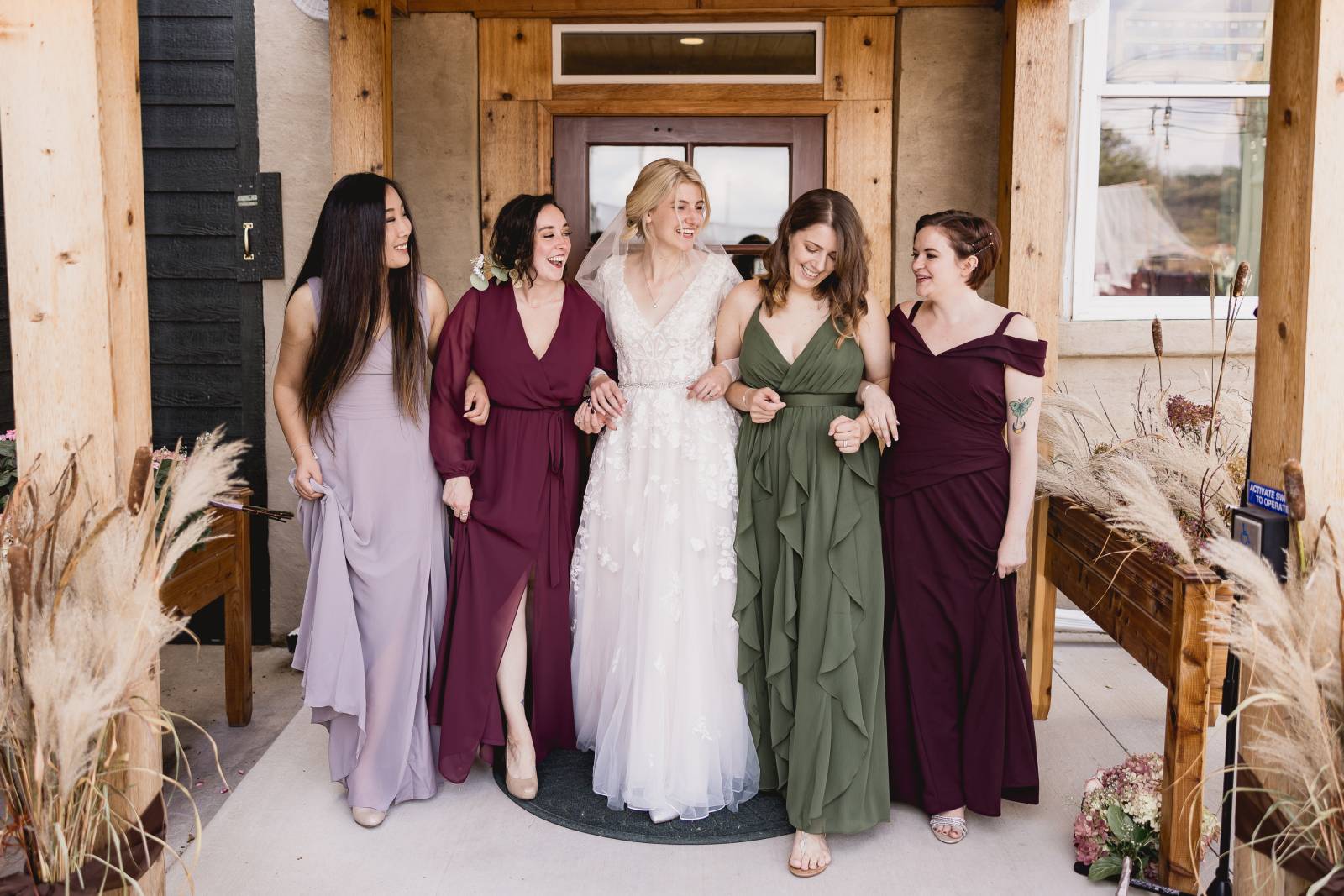 A floral patterned tie adds a pop of color and eclectic feel to Nick and his groomsmen's classic black and white look.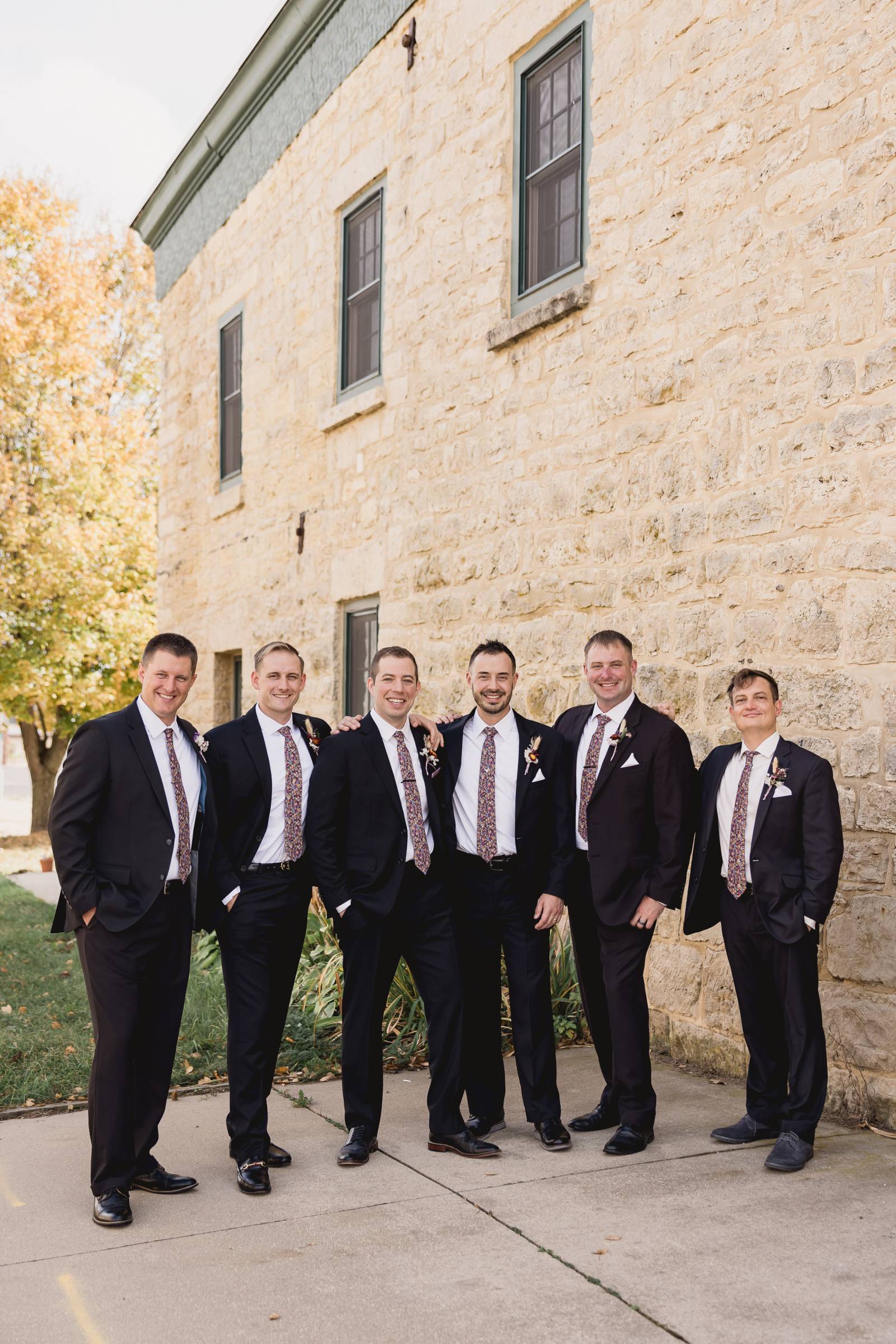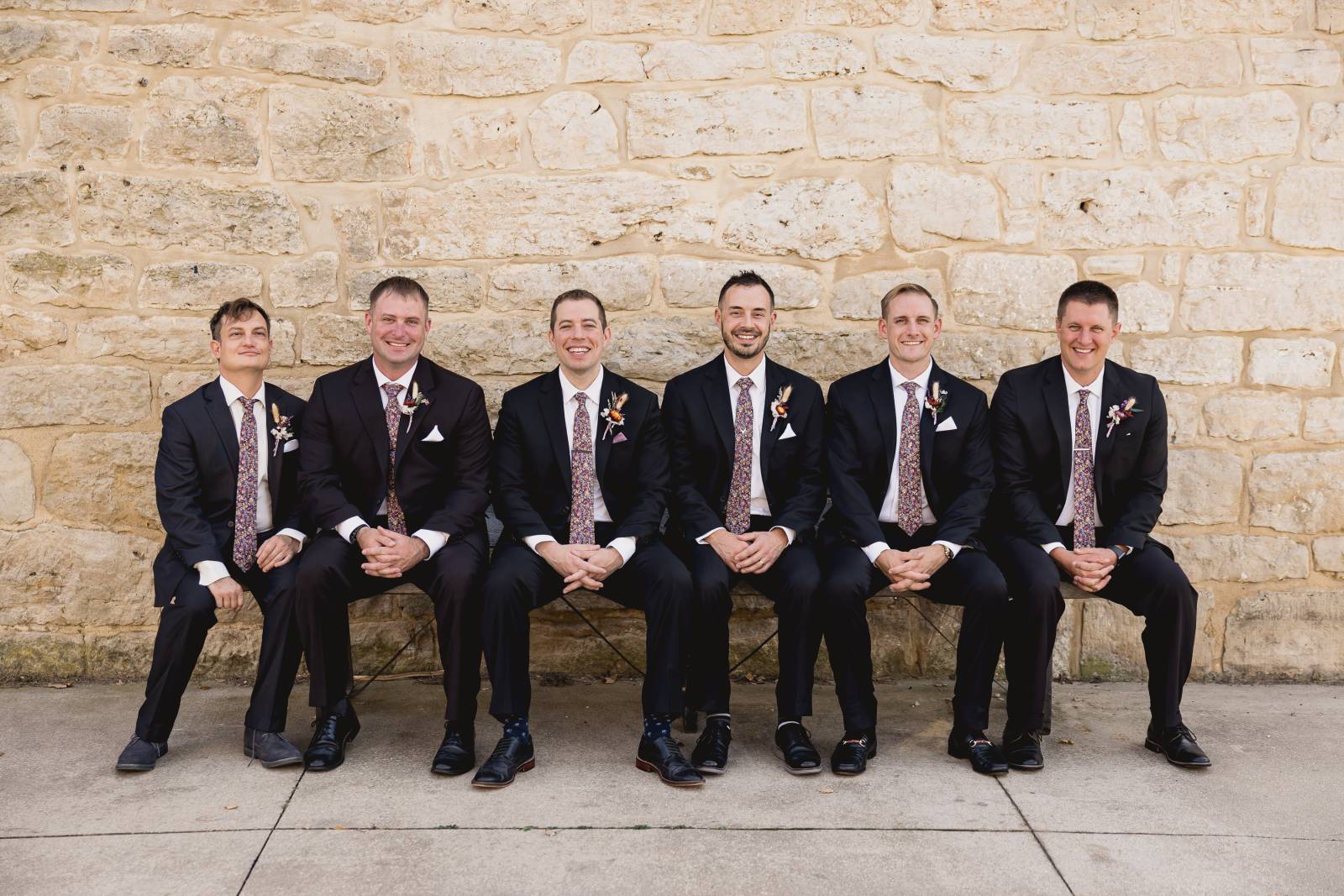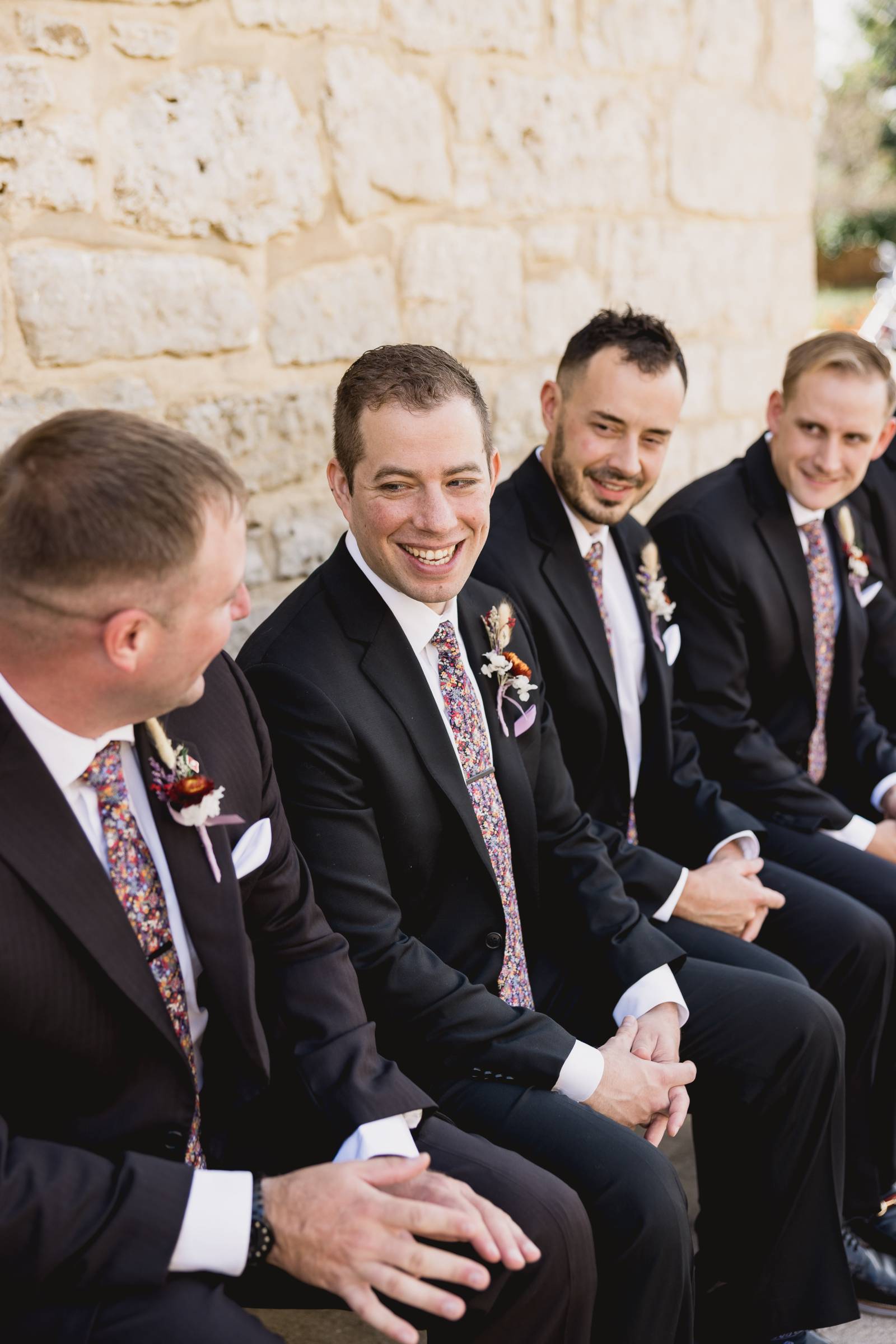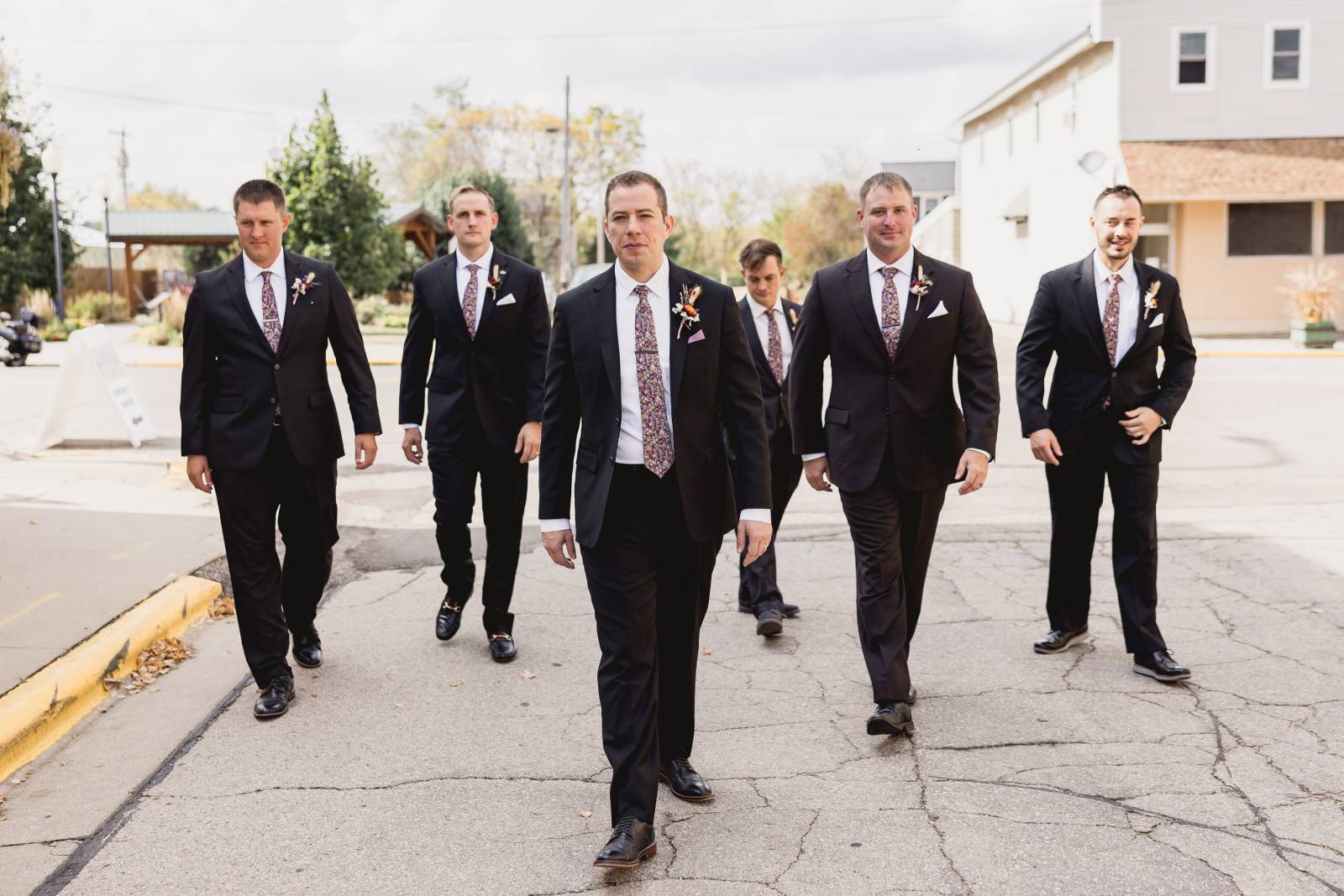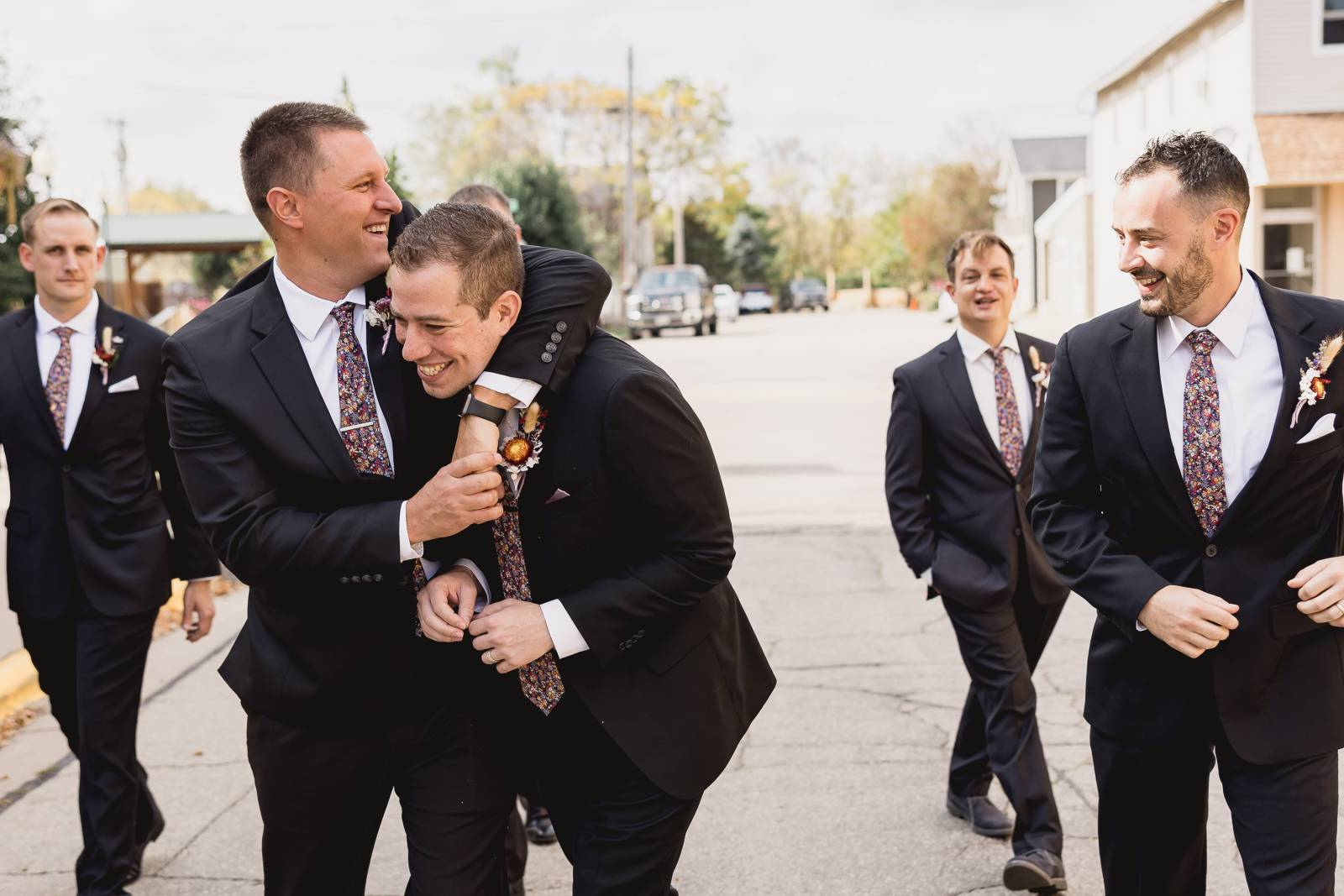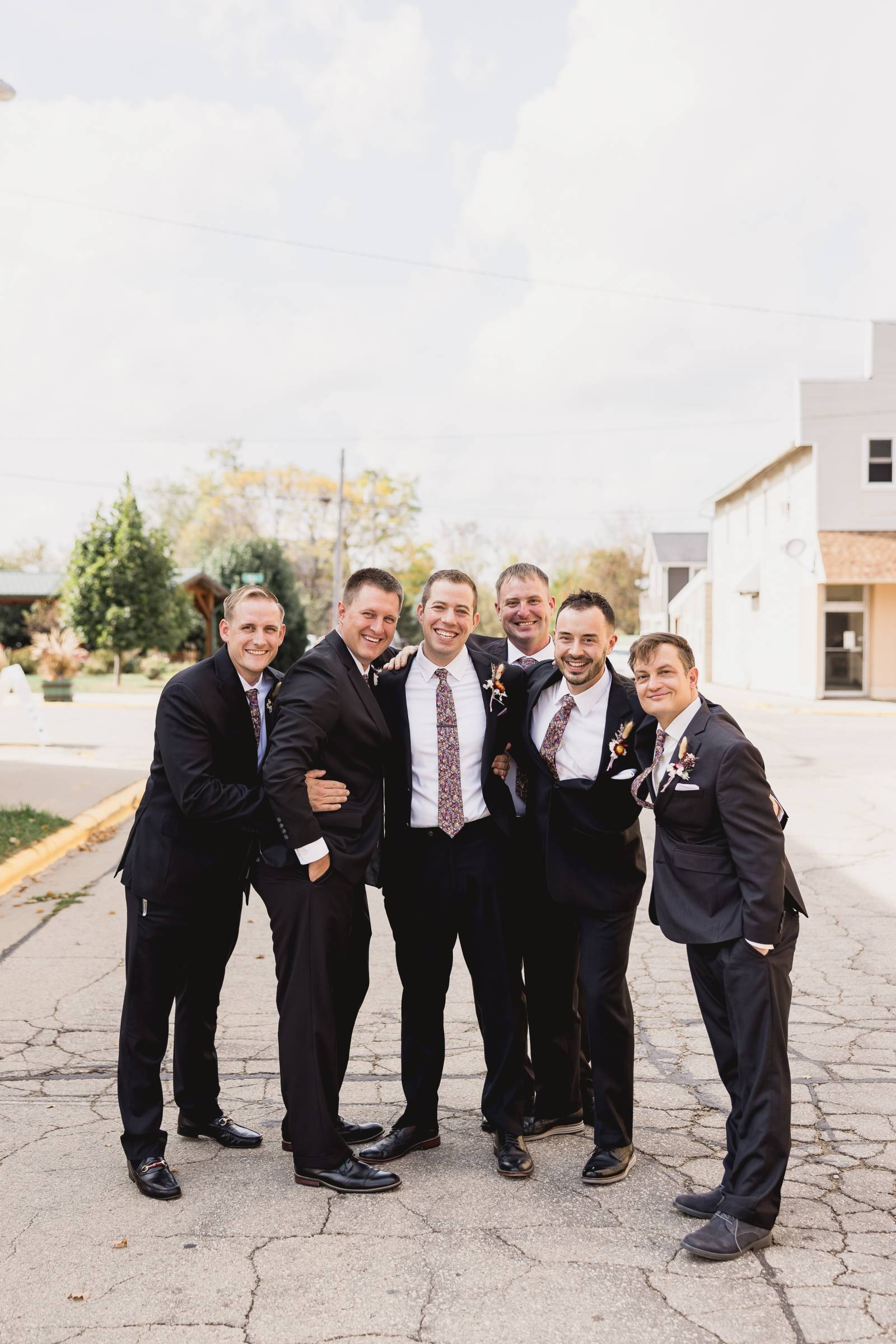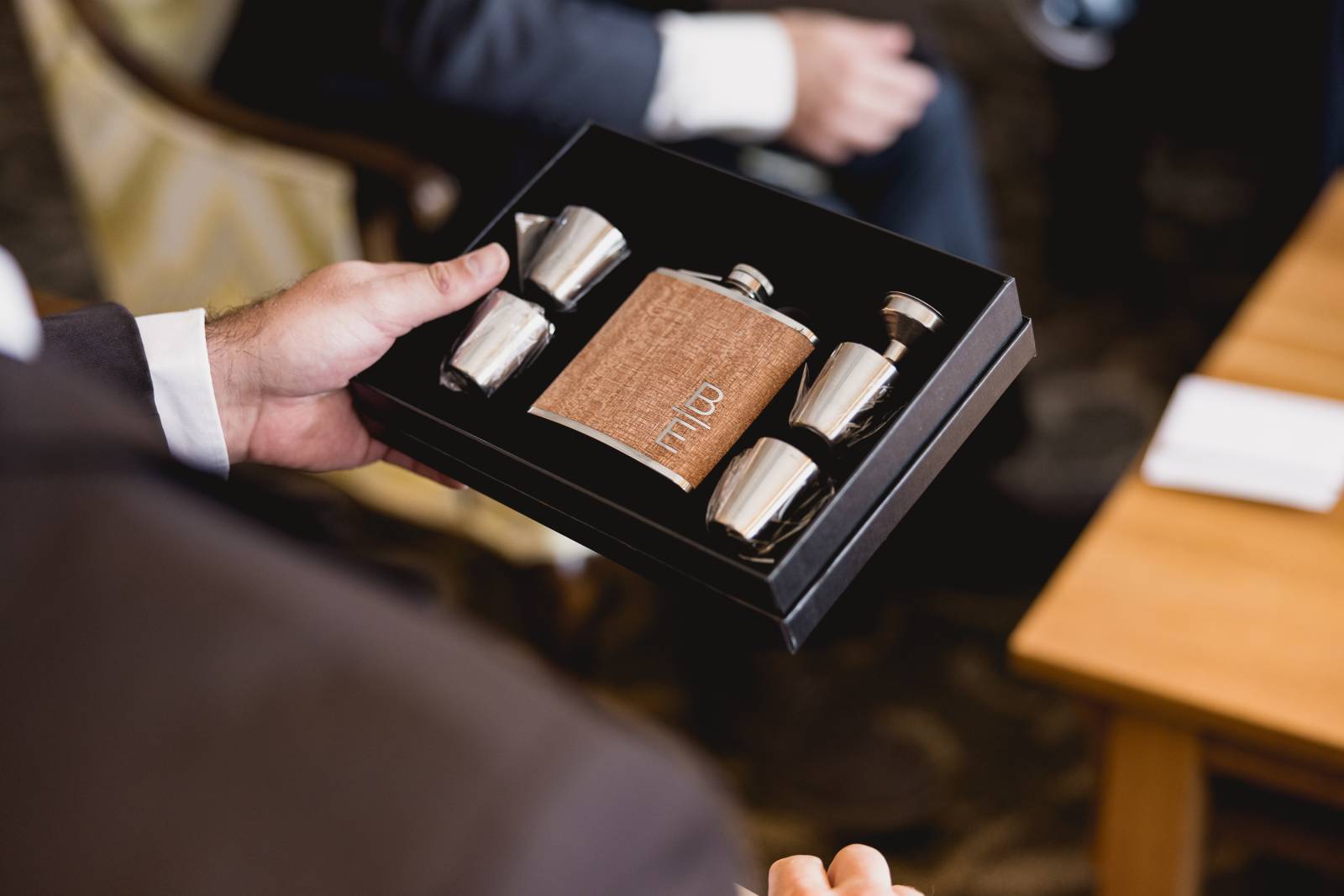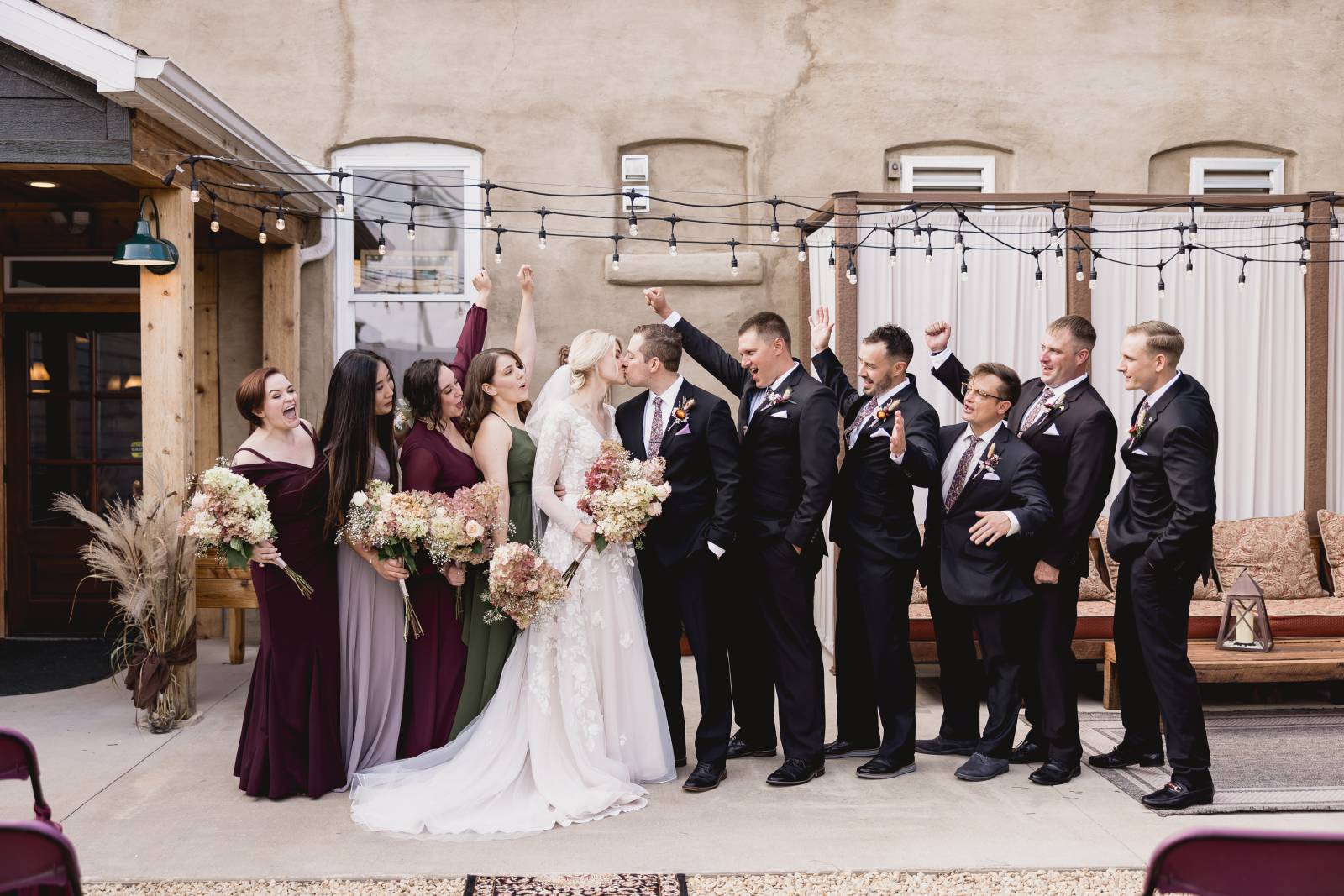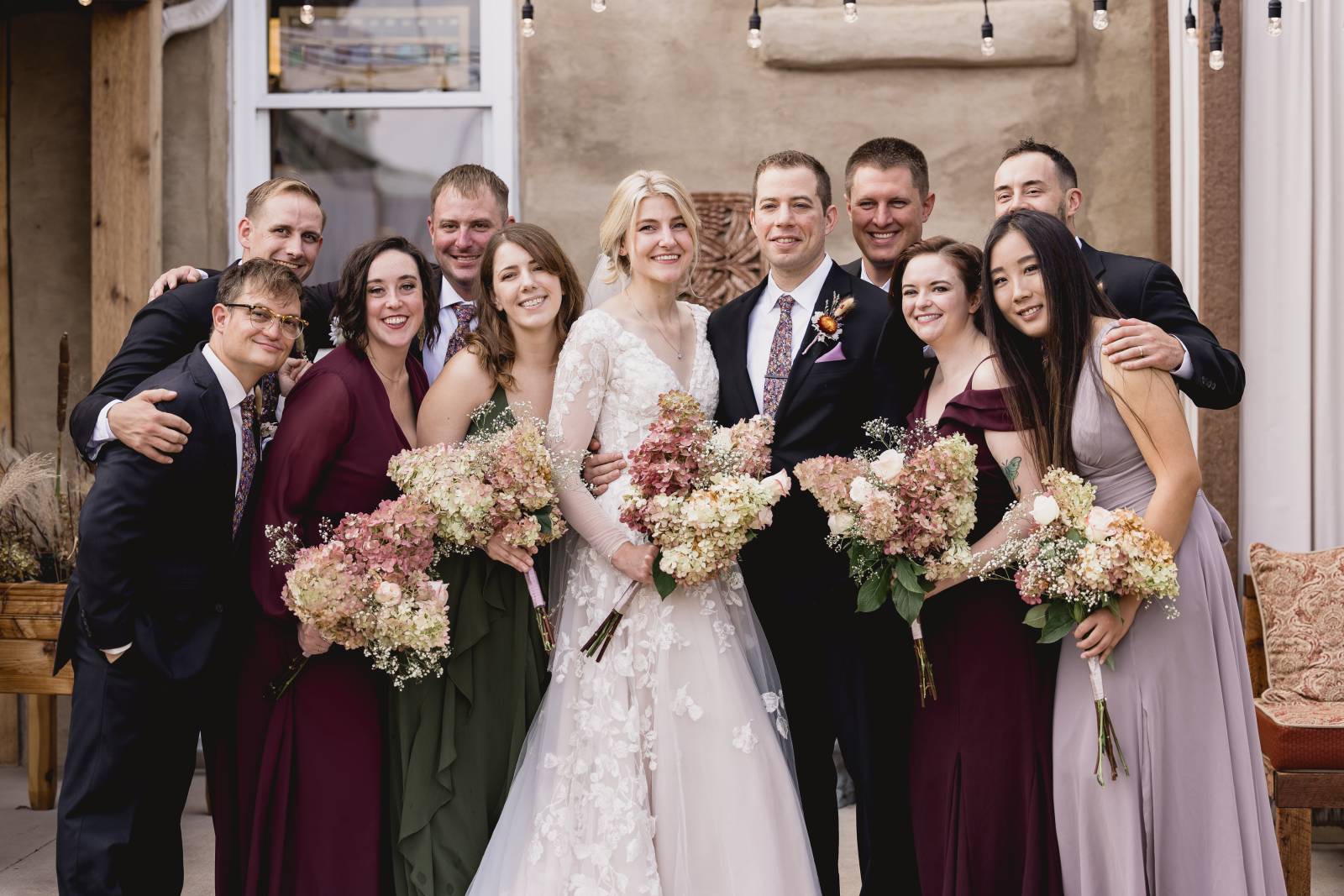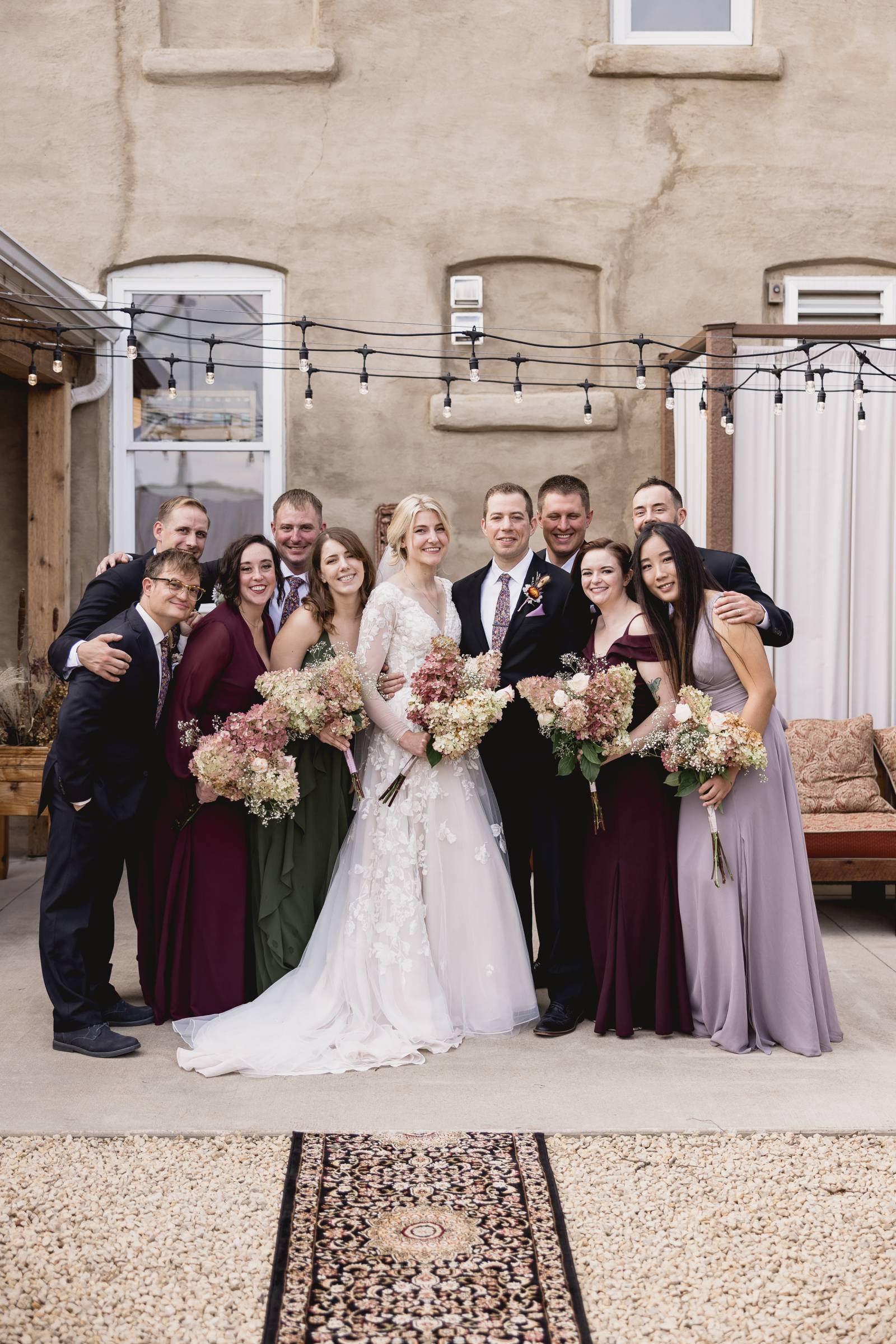 Simple, understated, yet completely dreamy, Sarah and Nick's ceremony on Blanchard Hall's outdoor patio perfectly played off of the venue's natural, historic beauty and rich colors.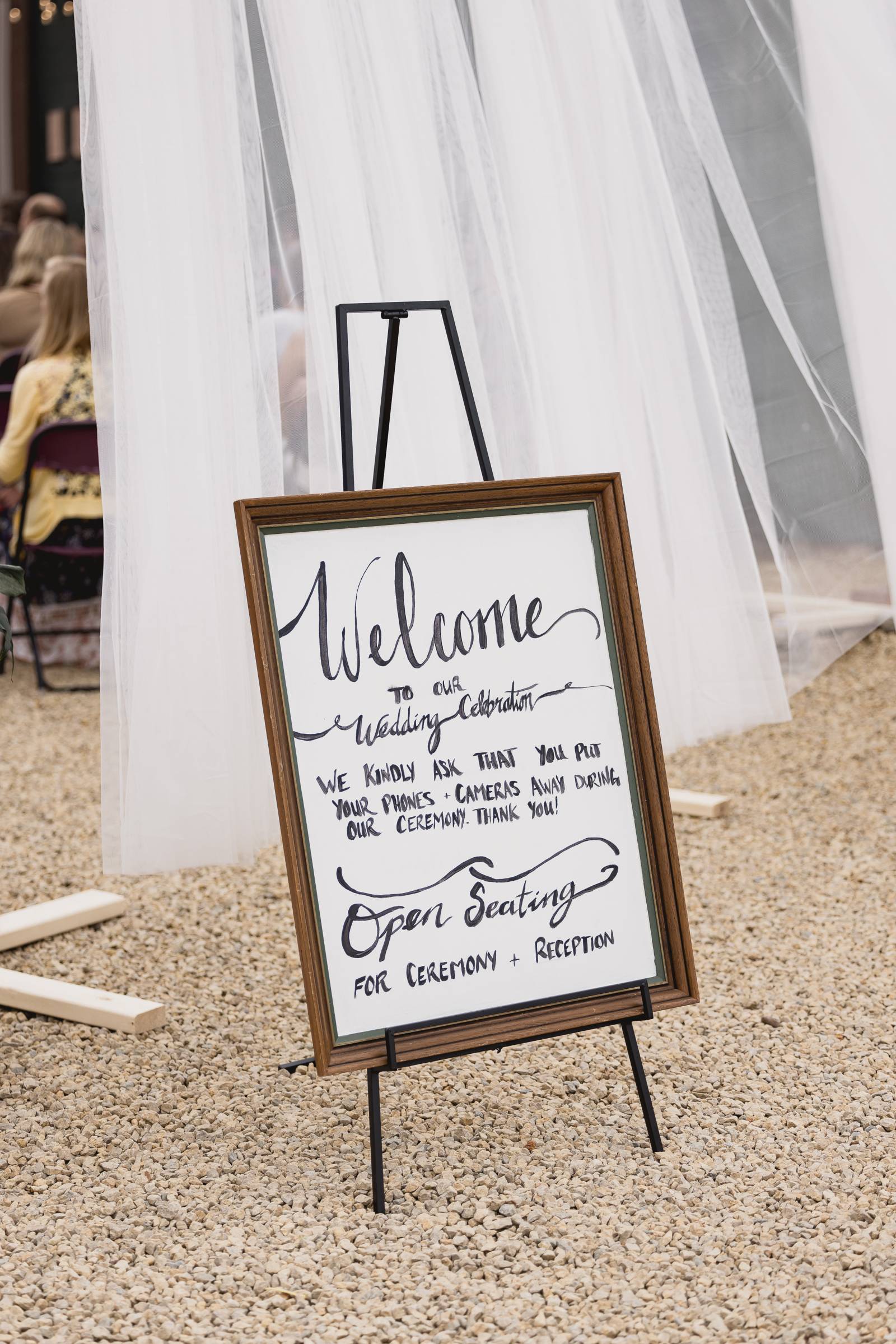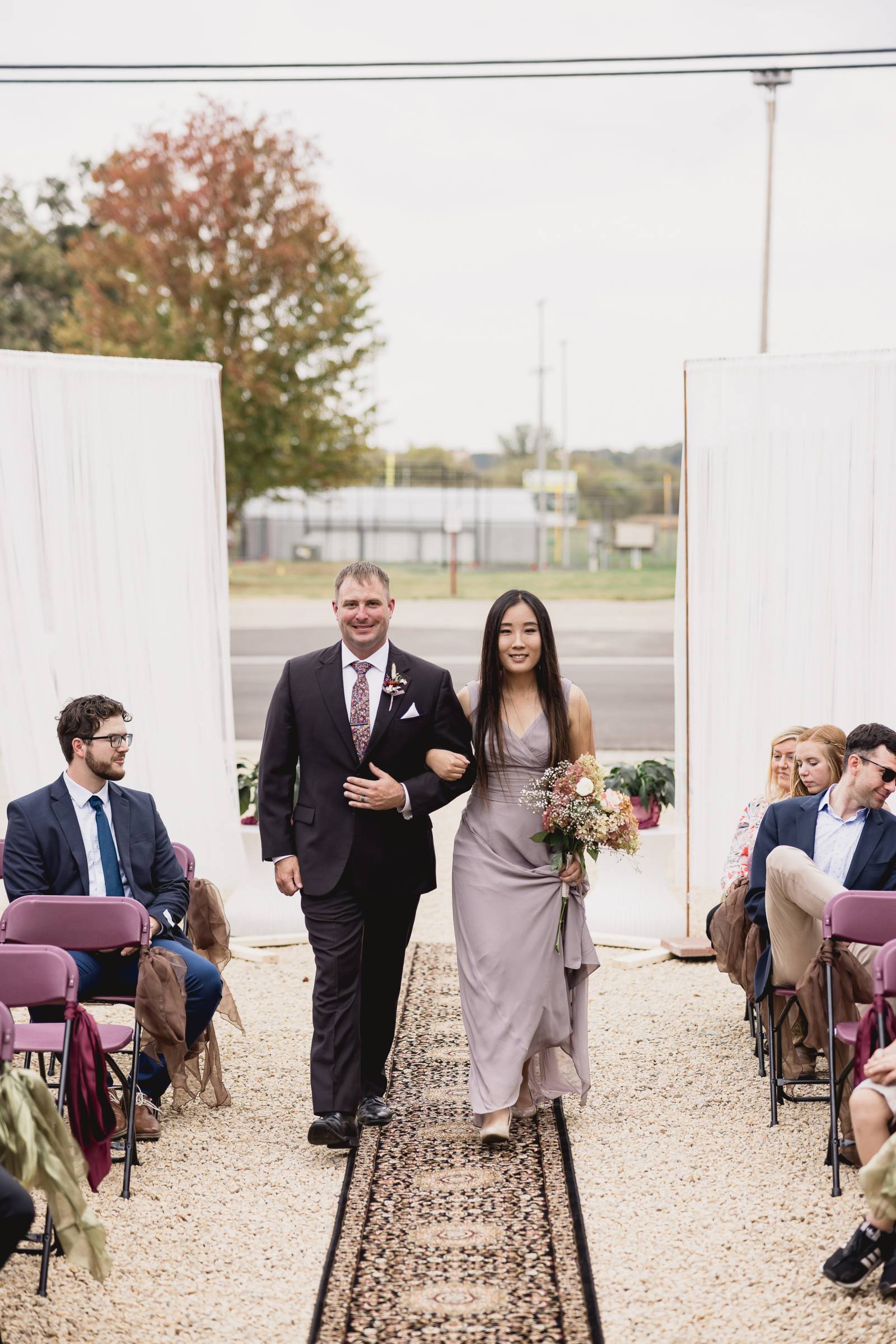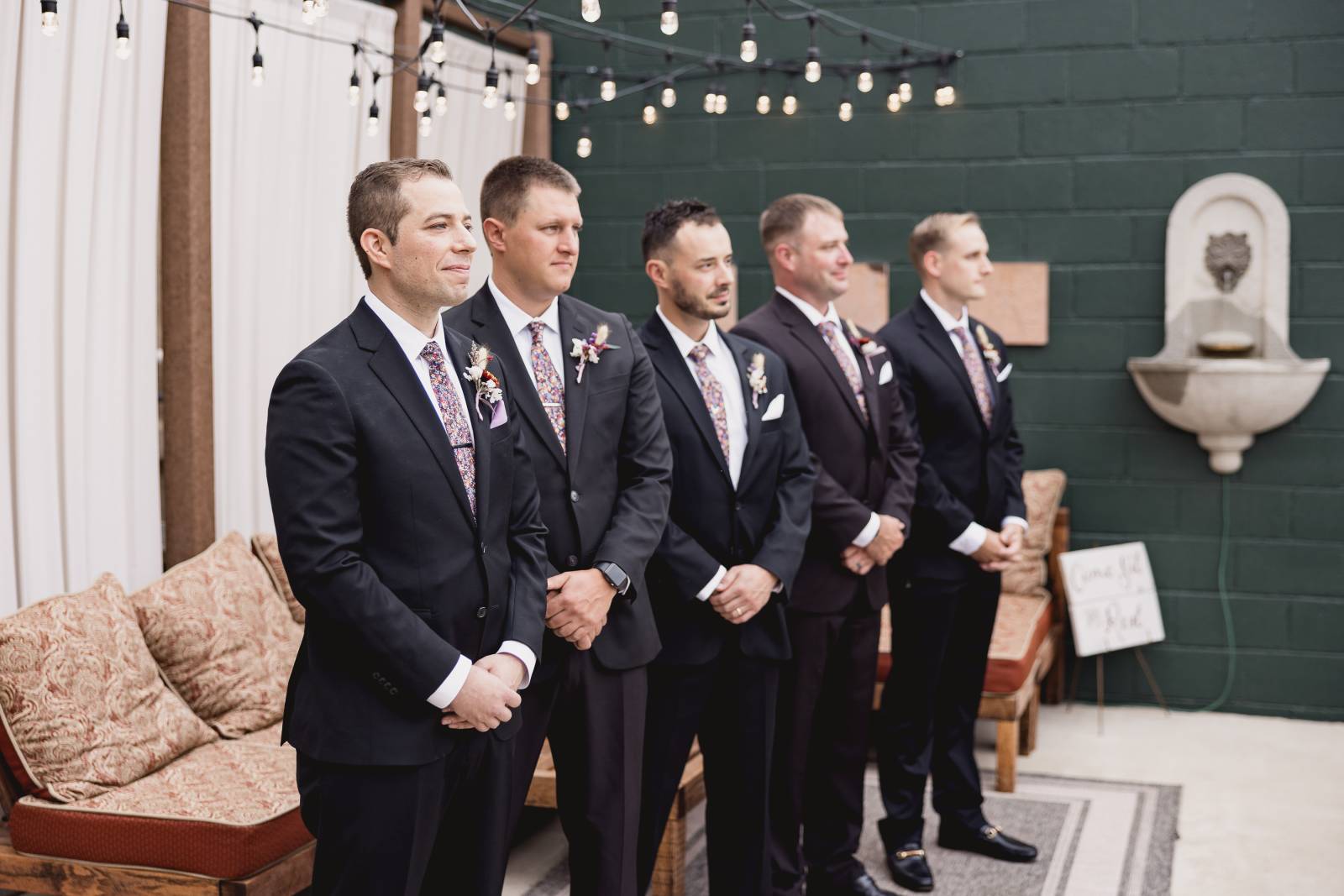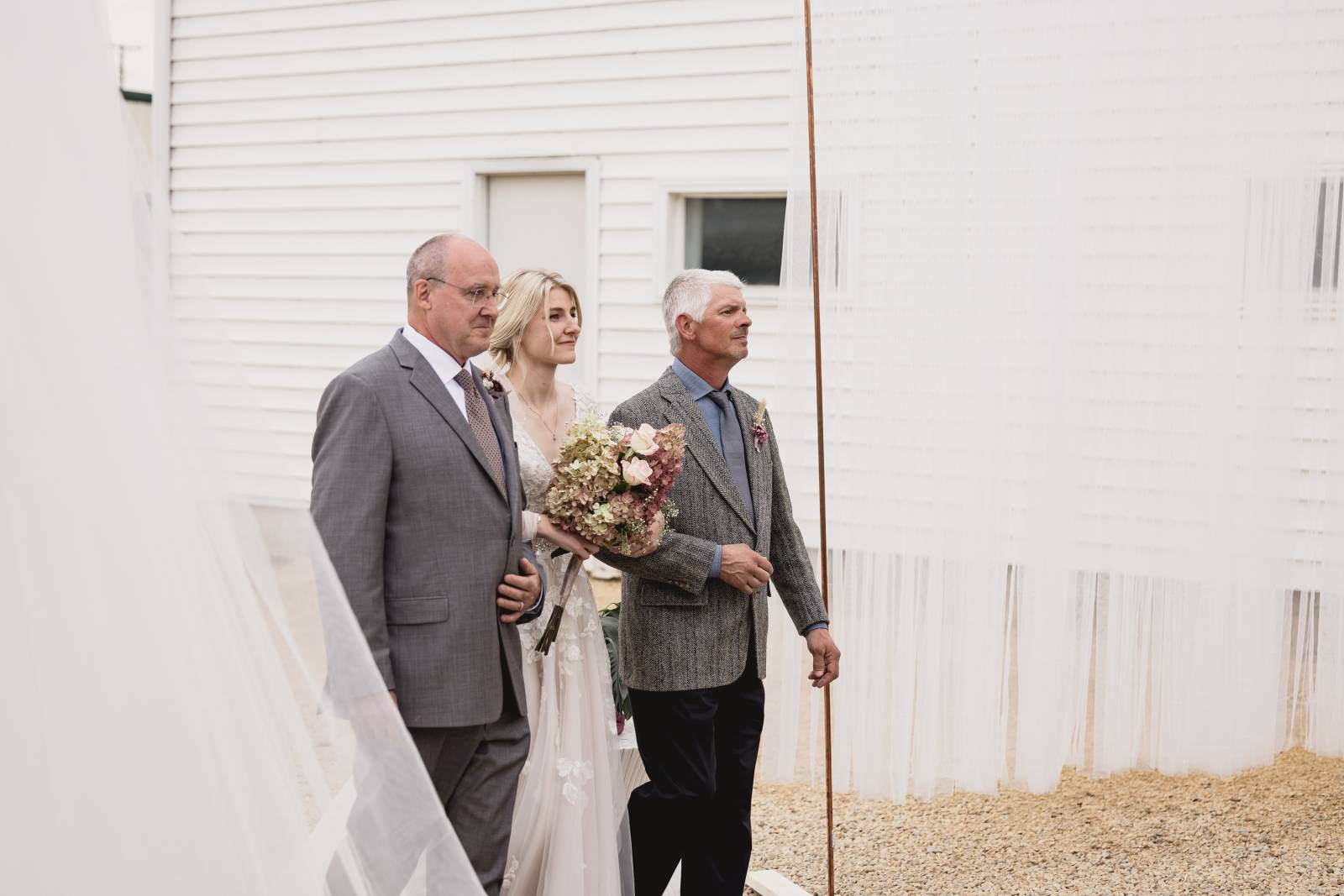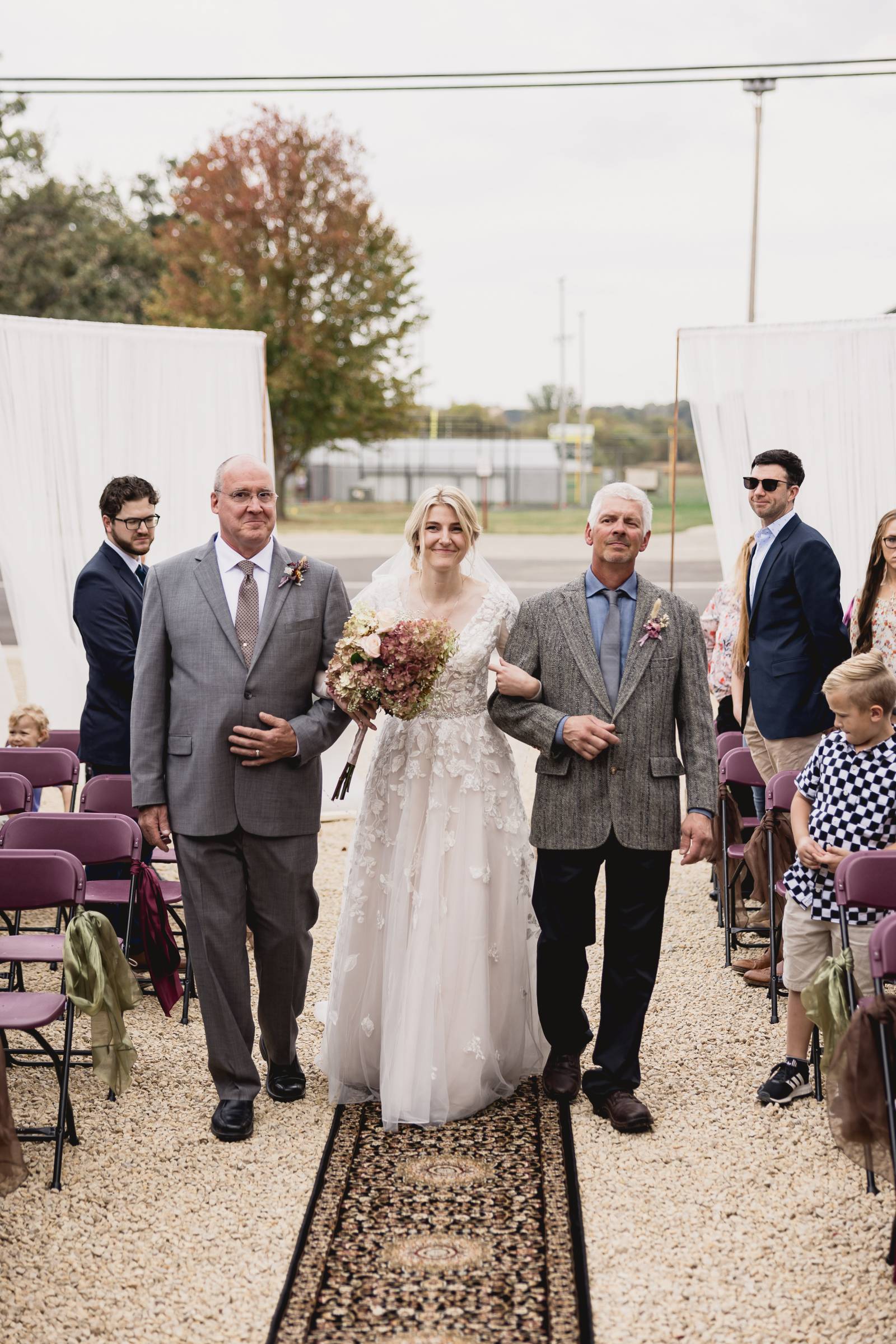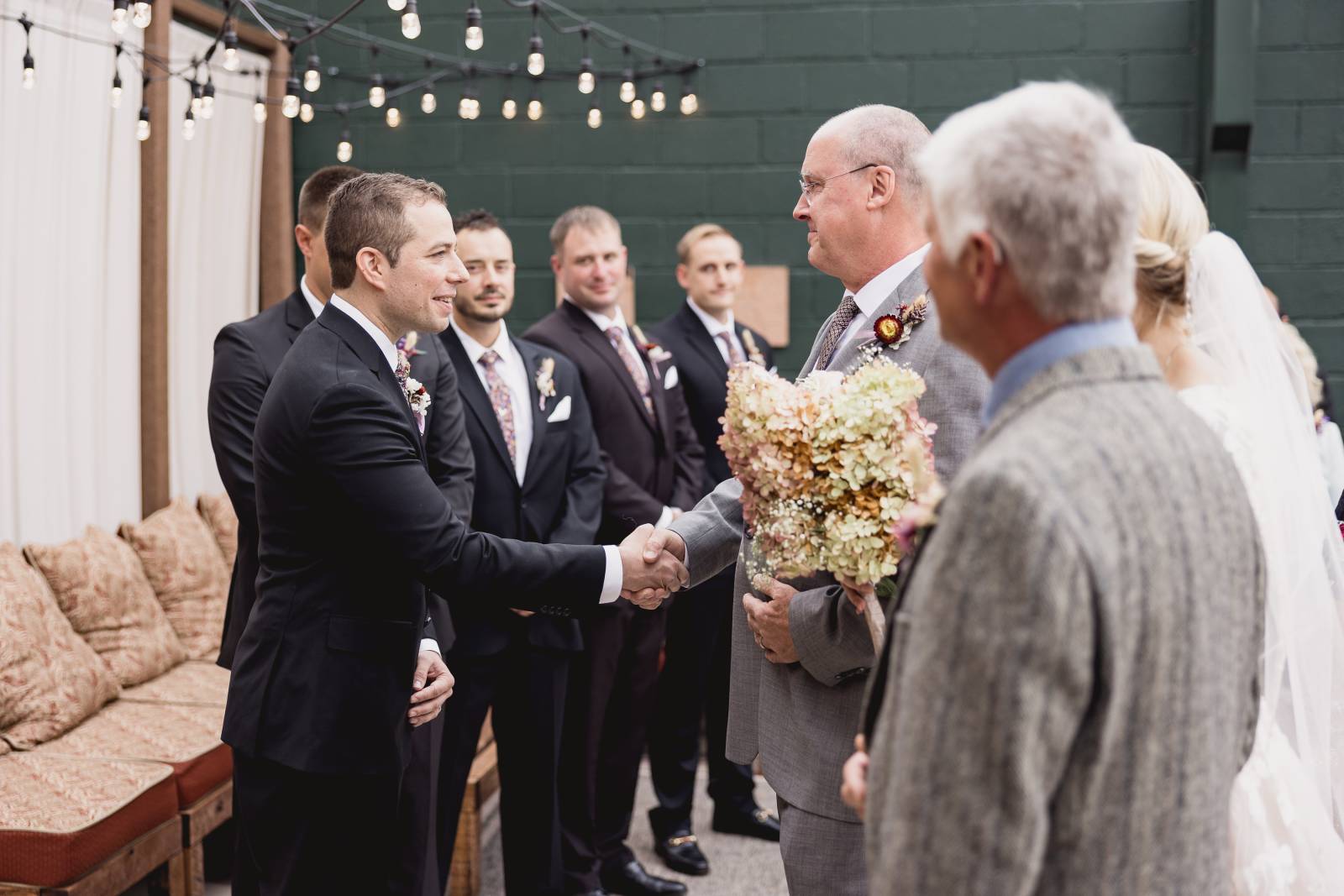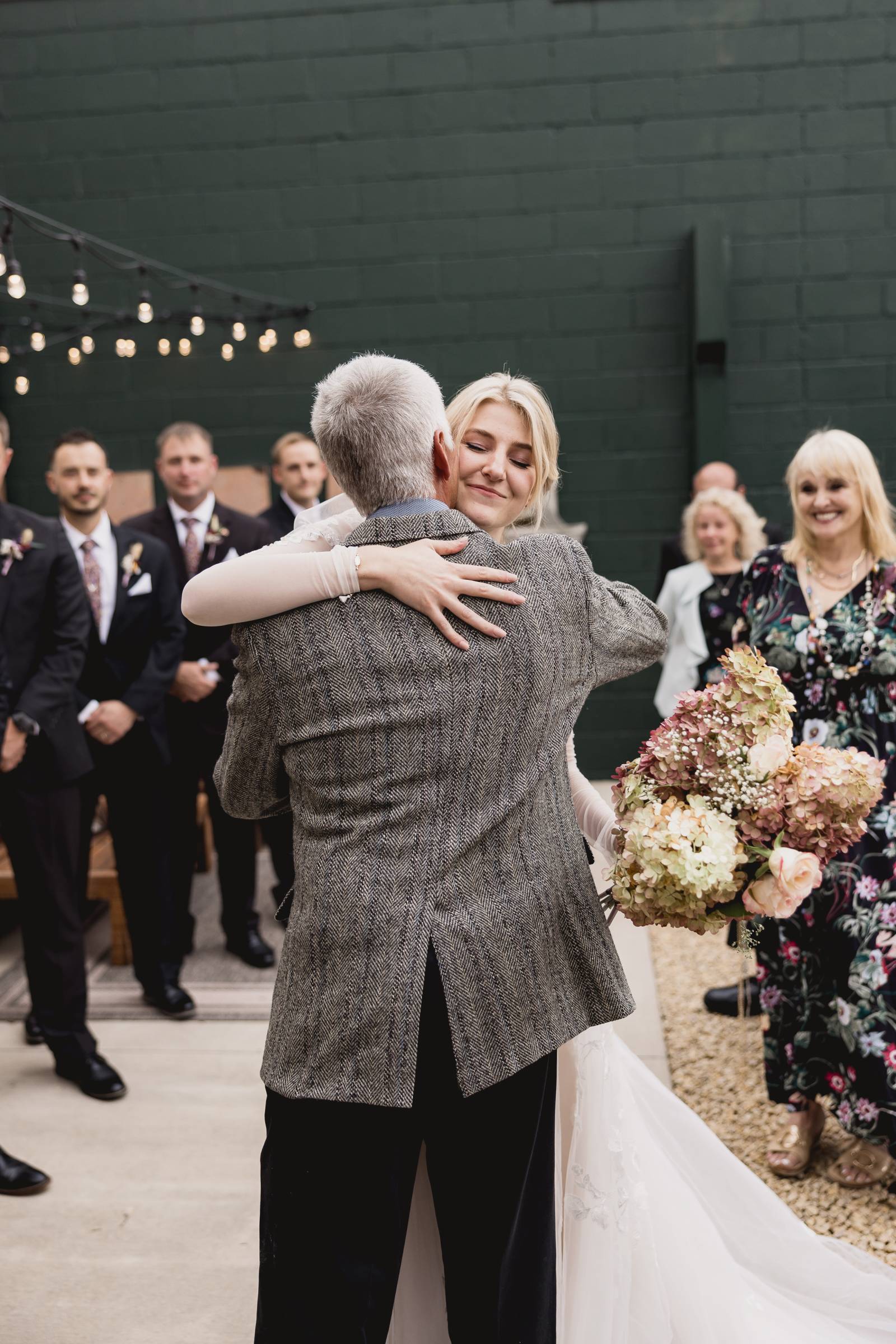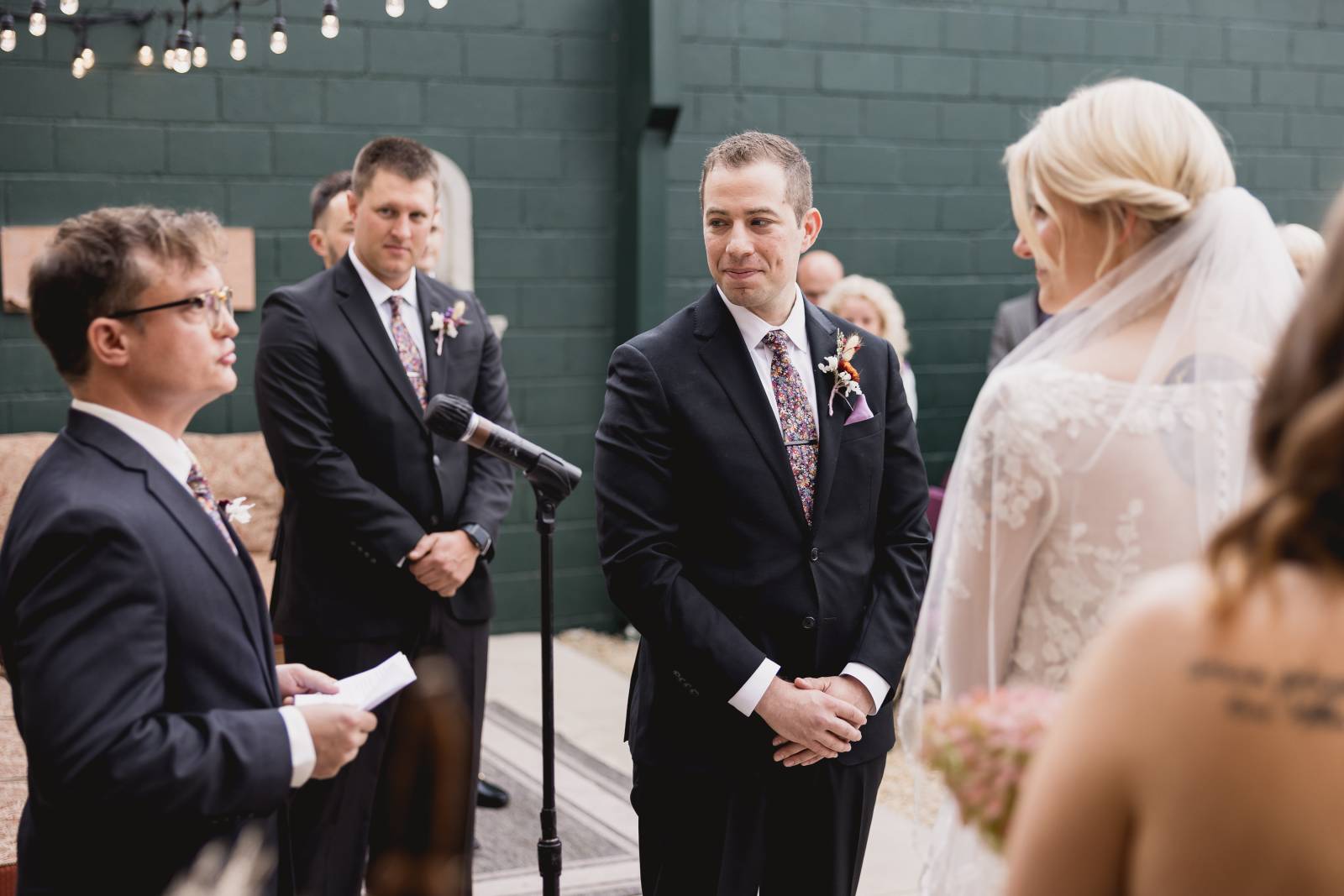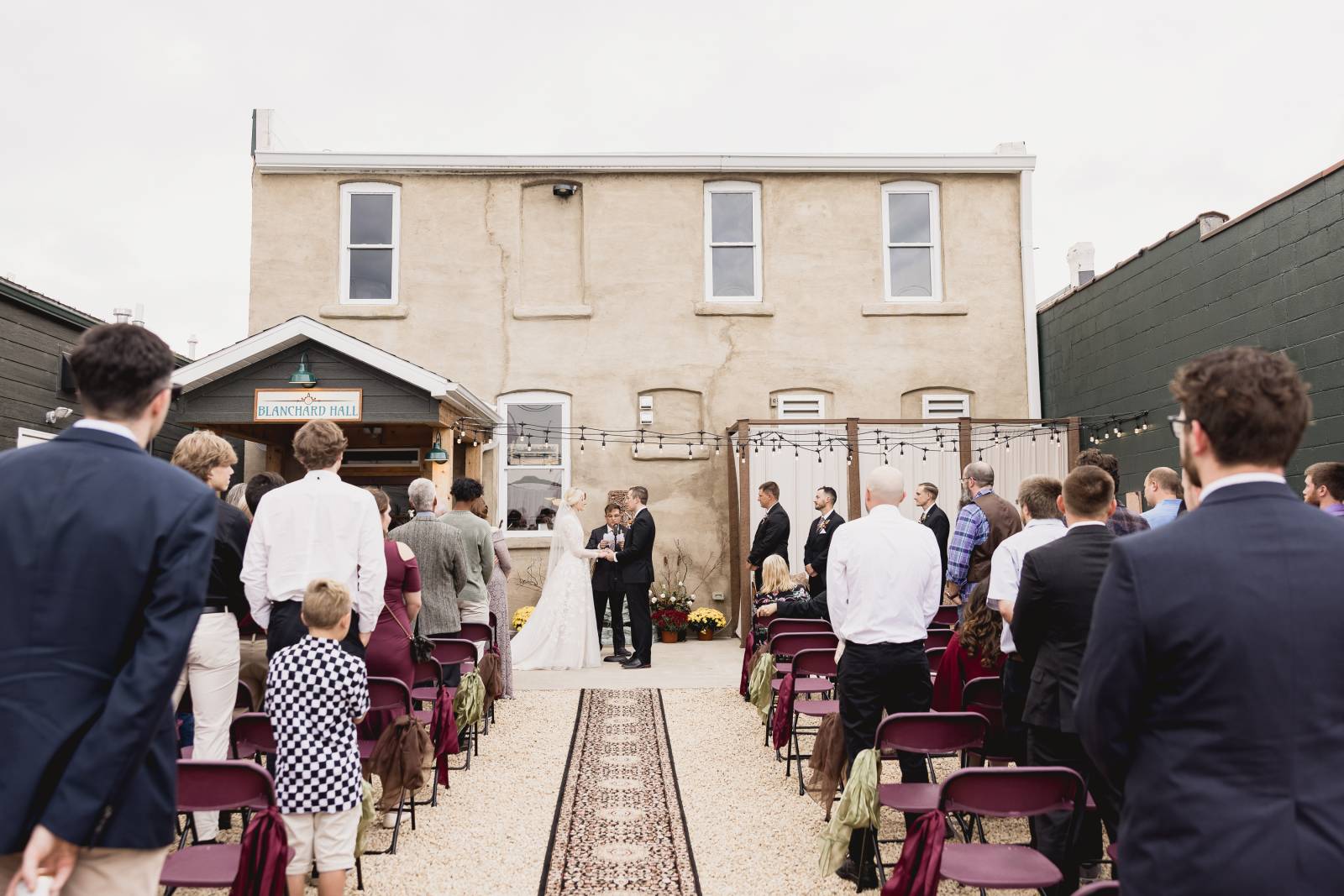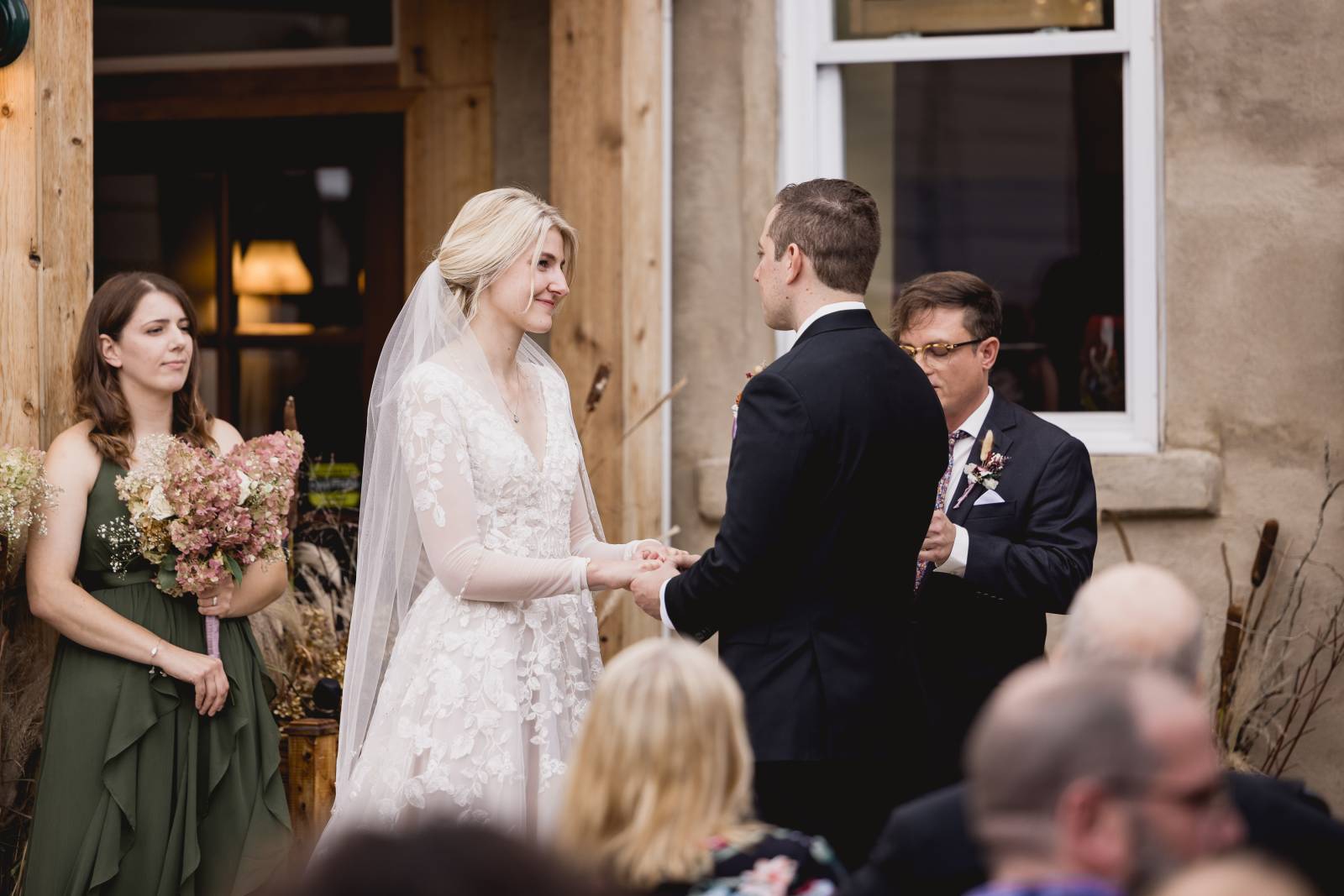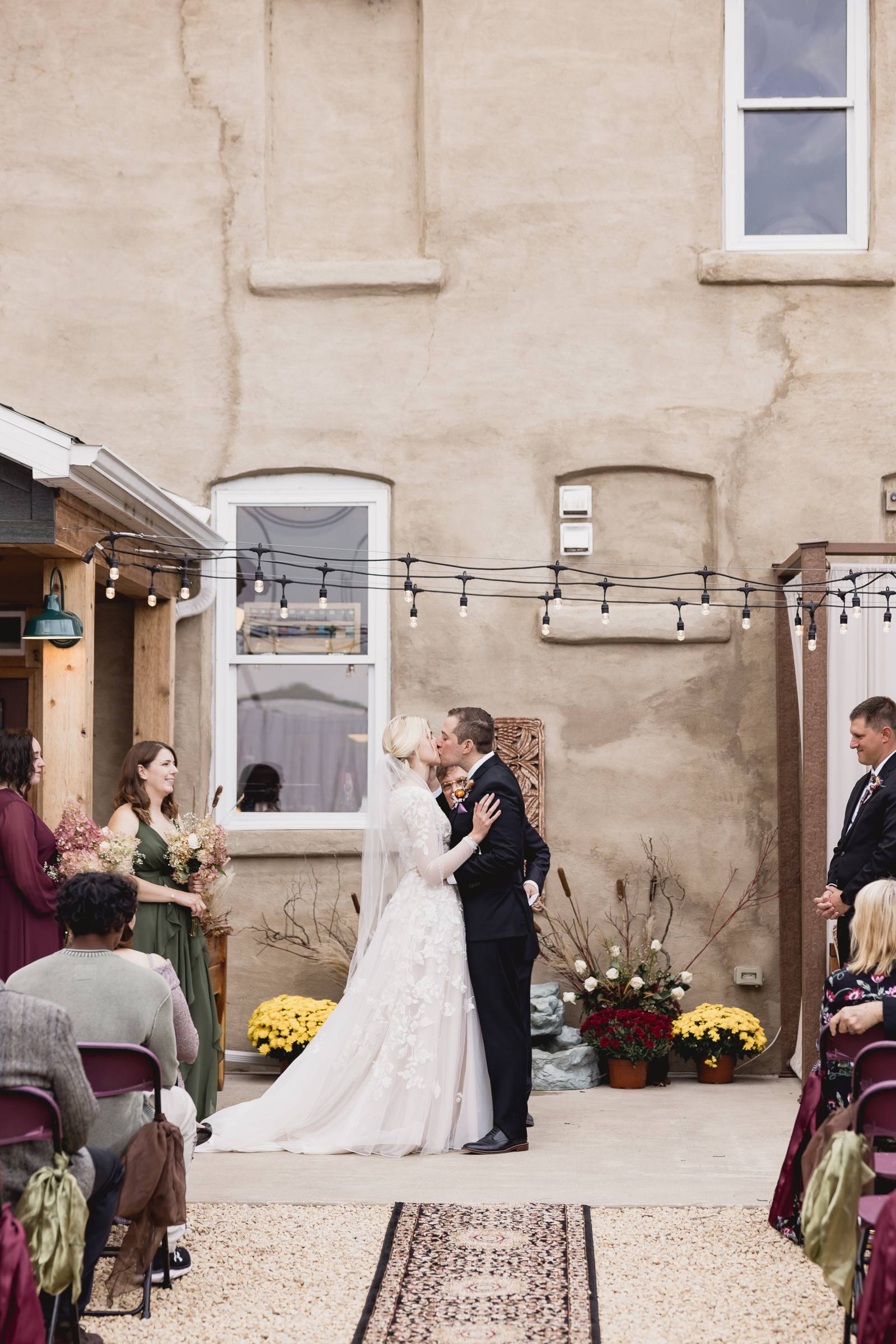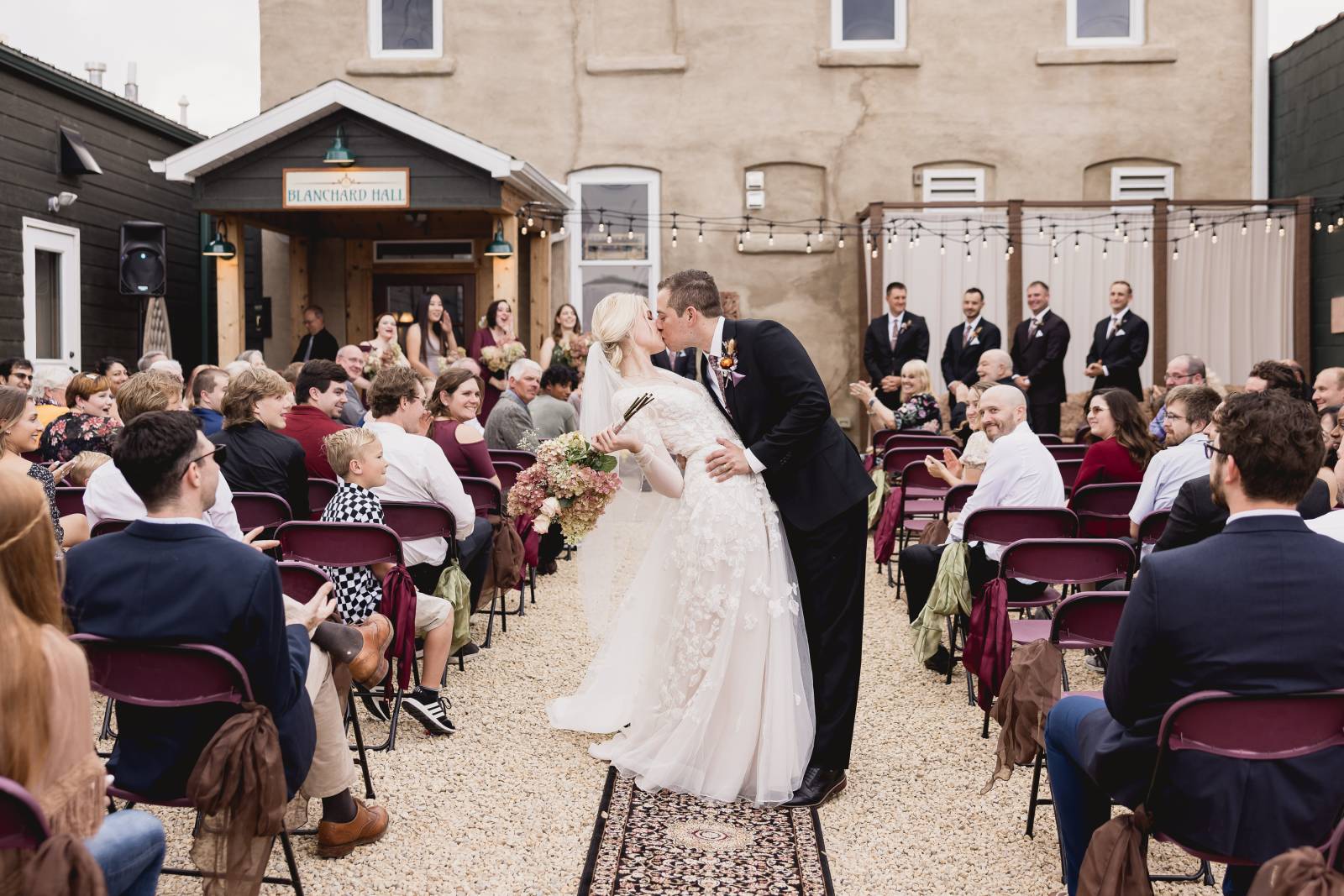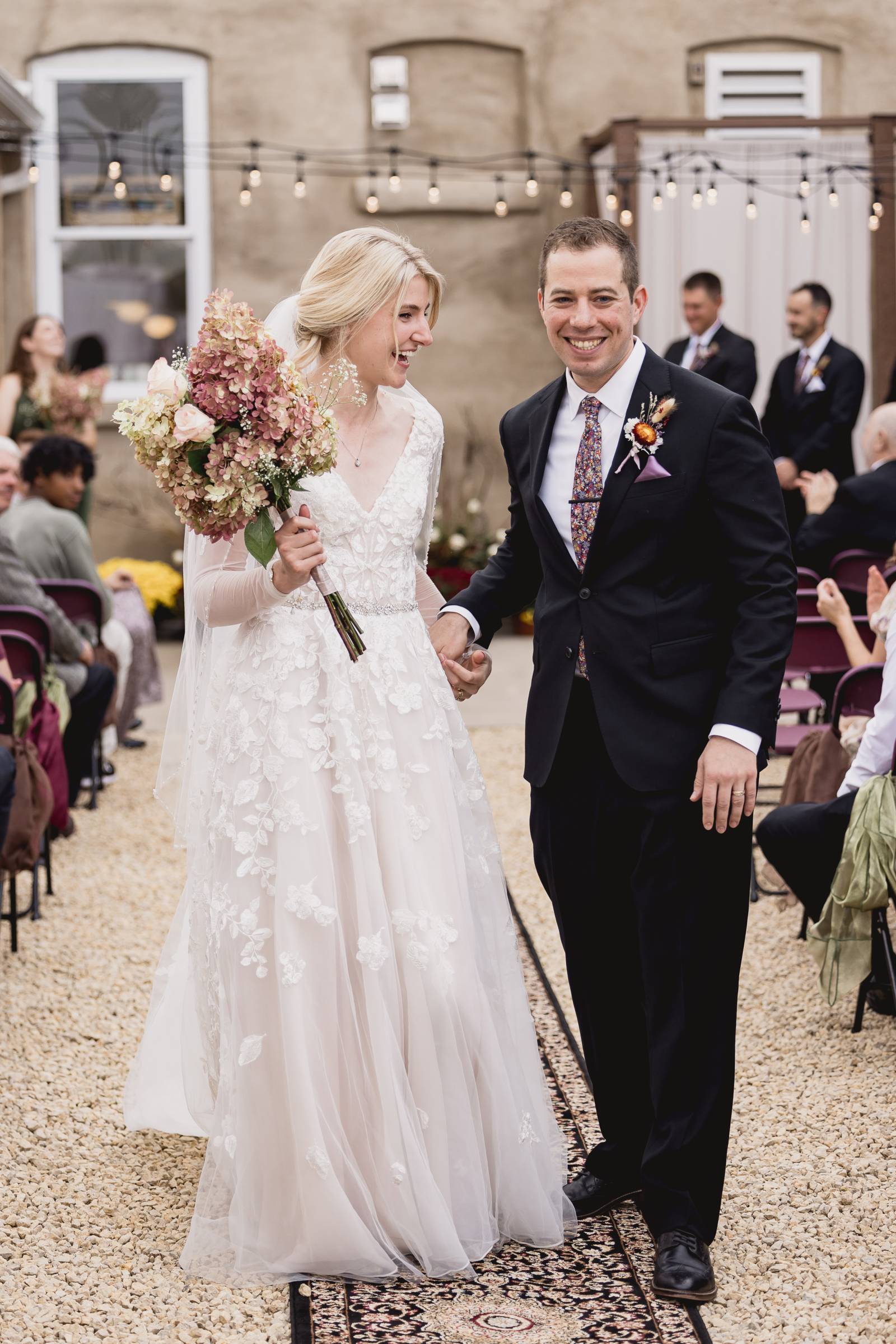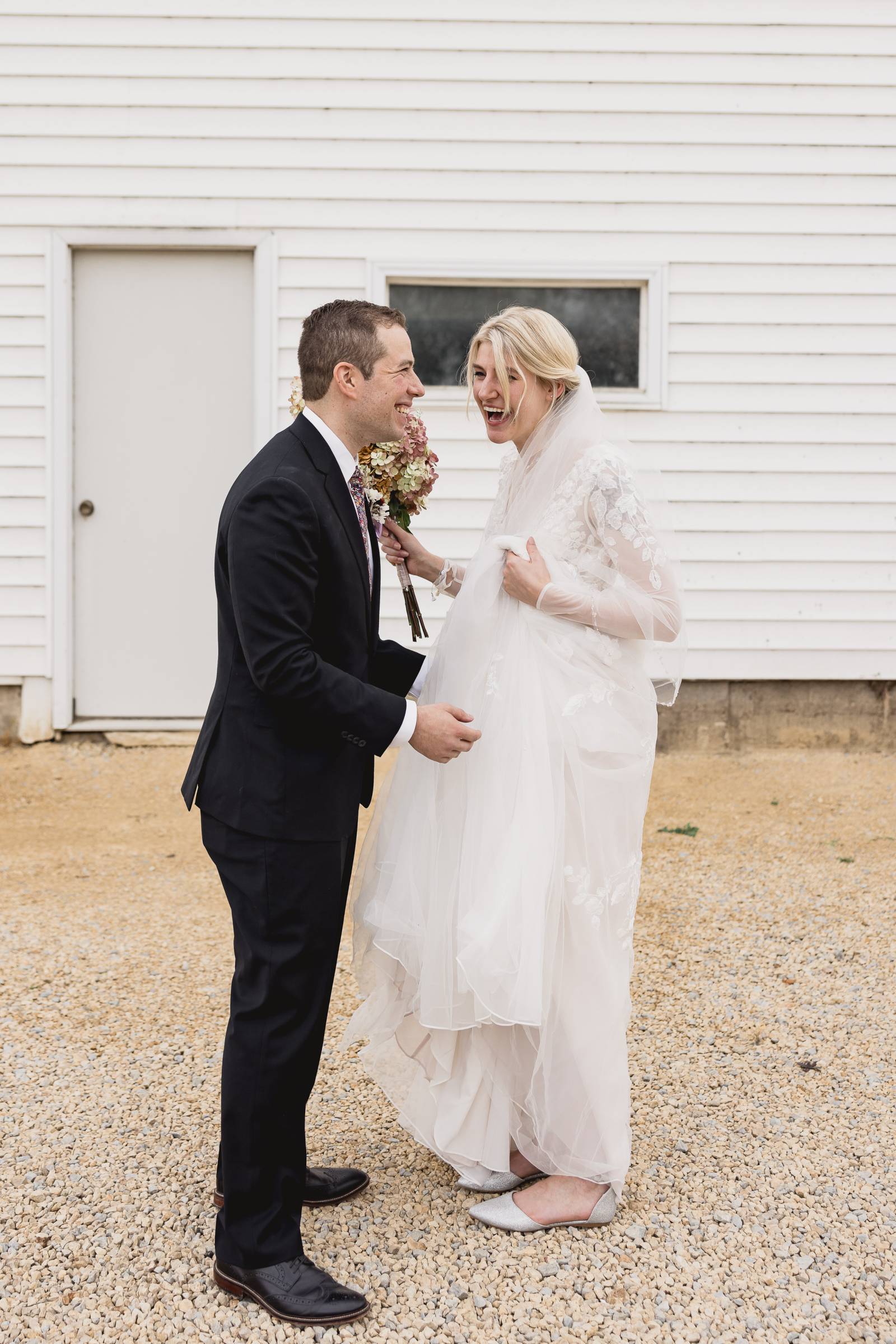 Ornate frames, aged books, soft florals, and elegant candles create a romantic reception table in this supper club-like venue.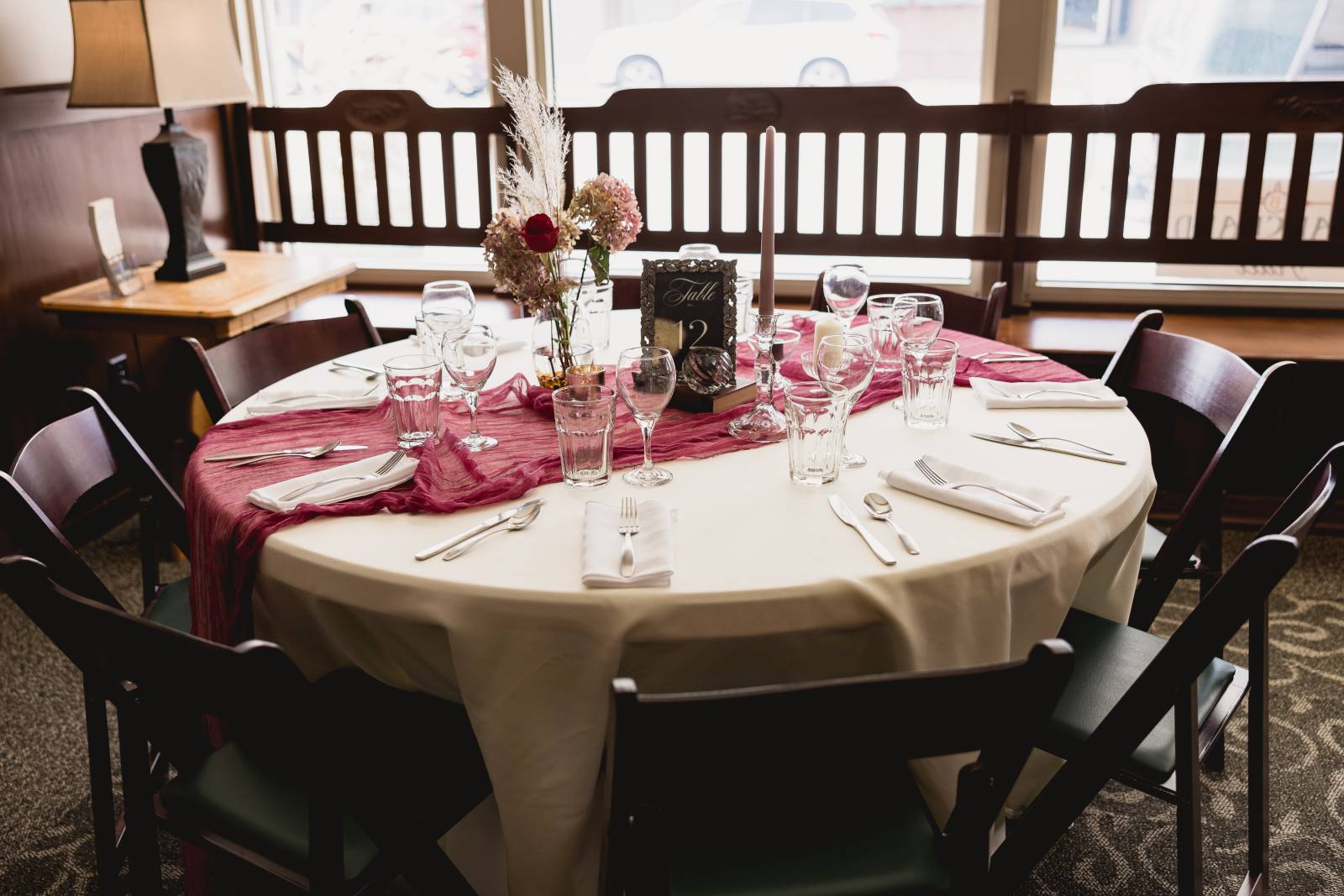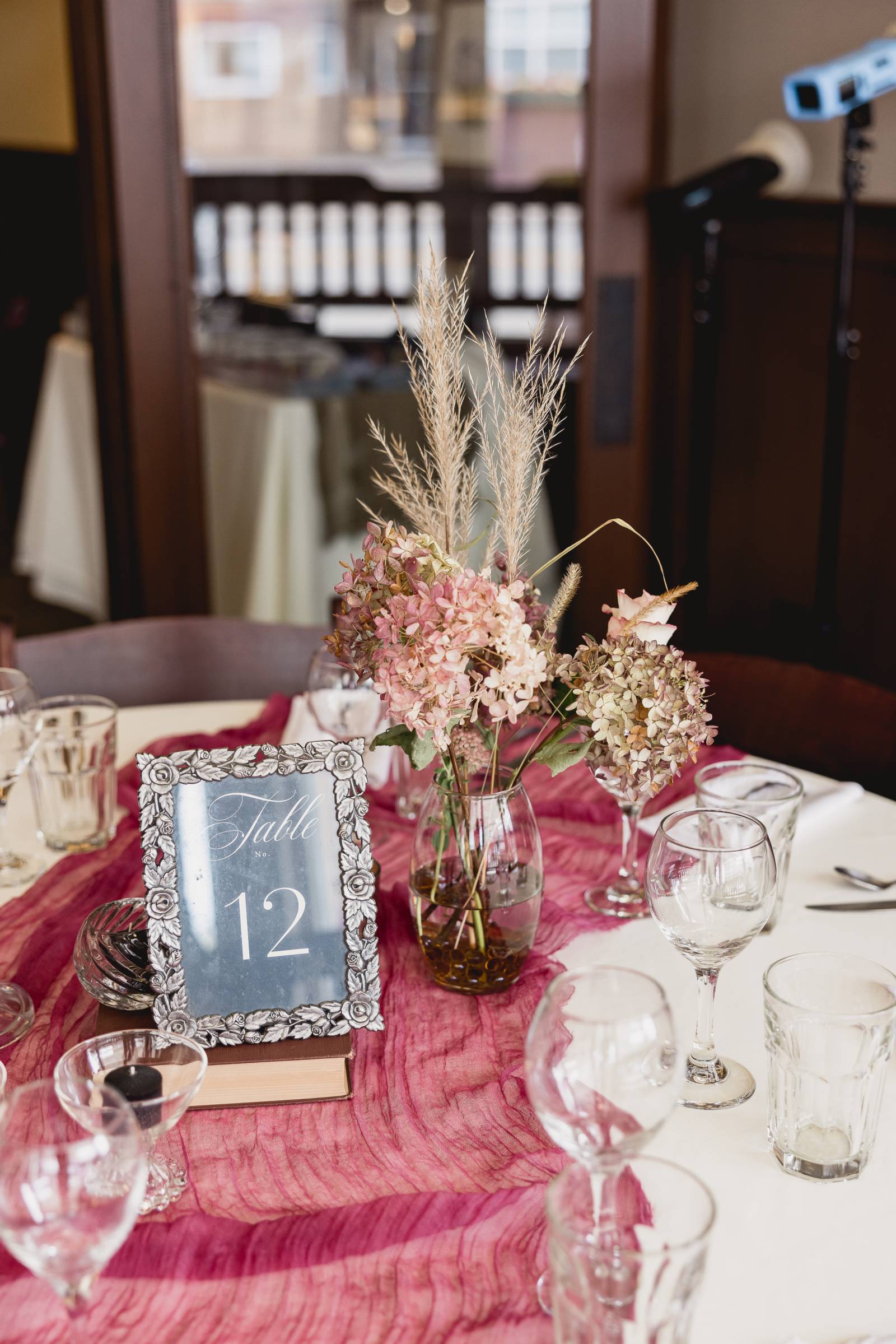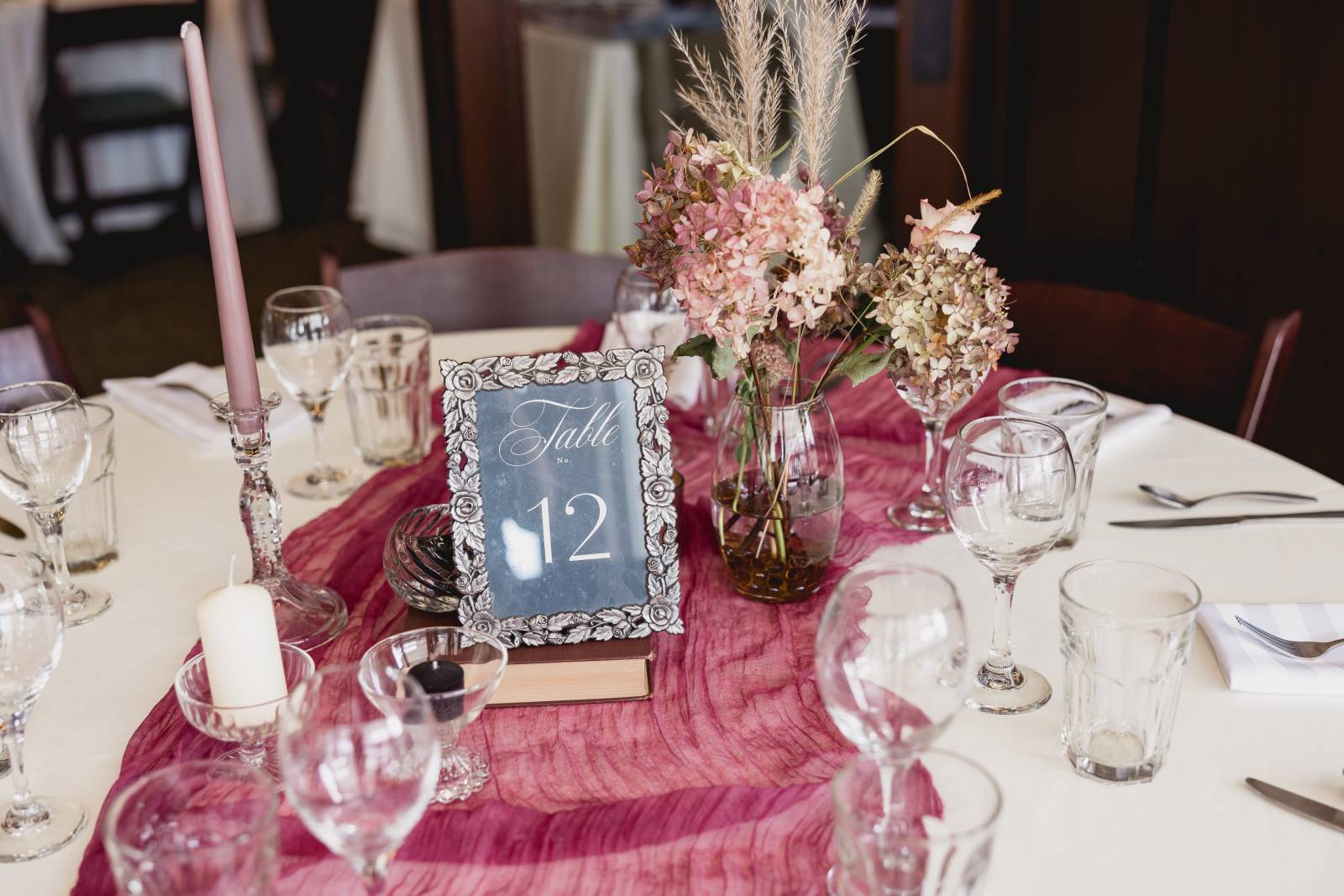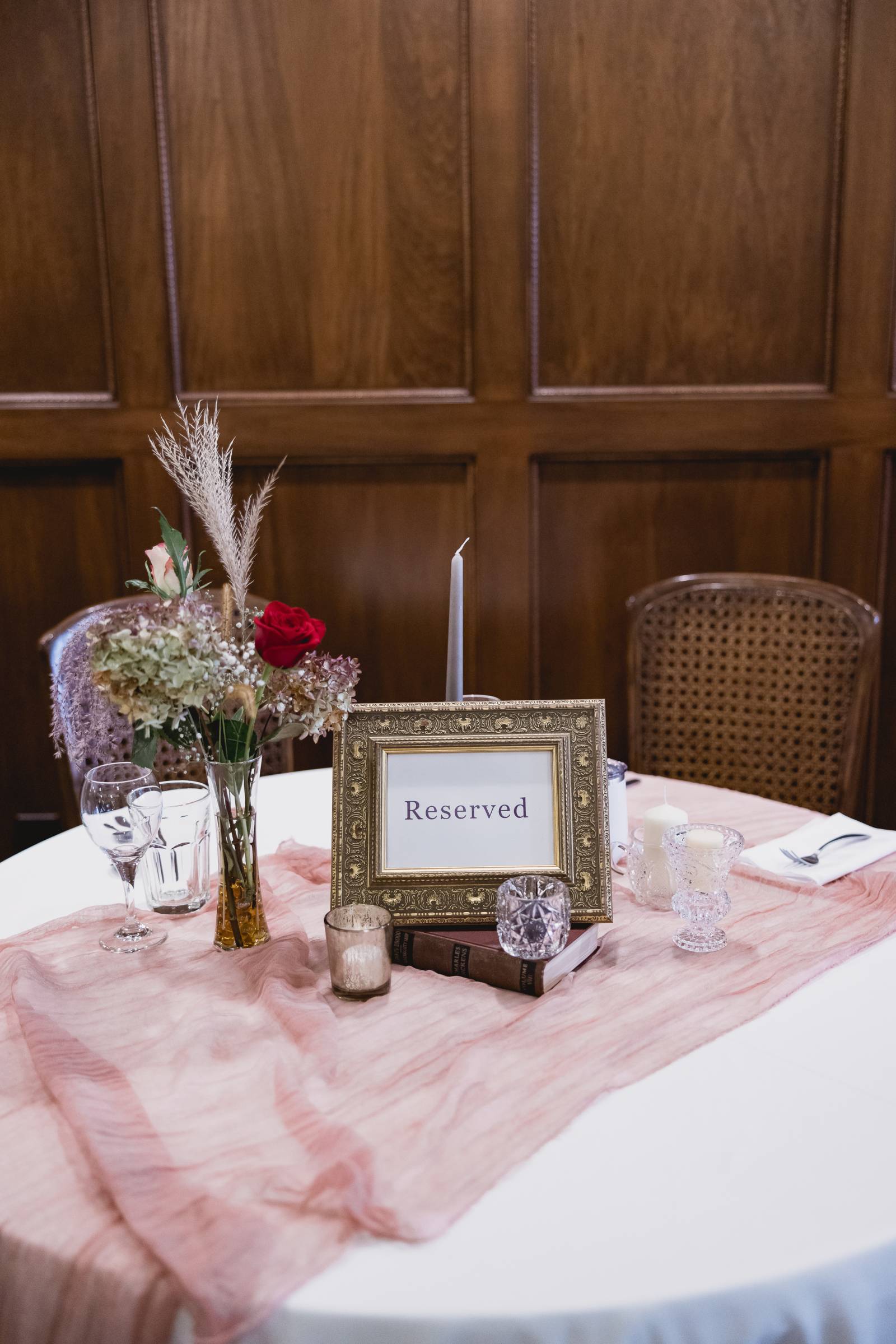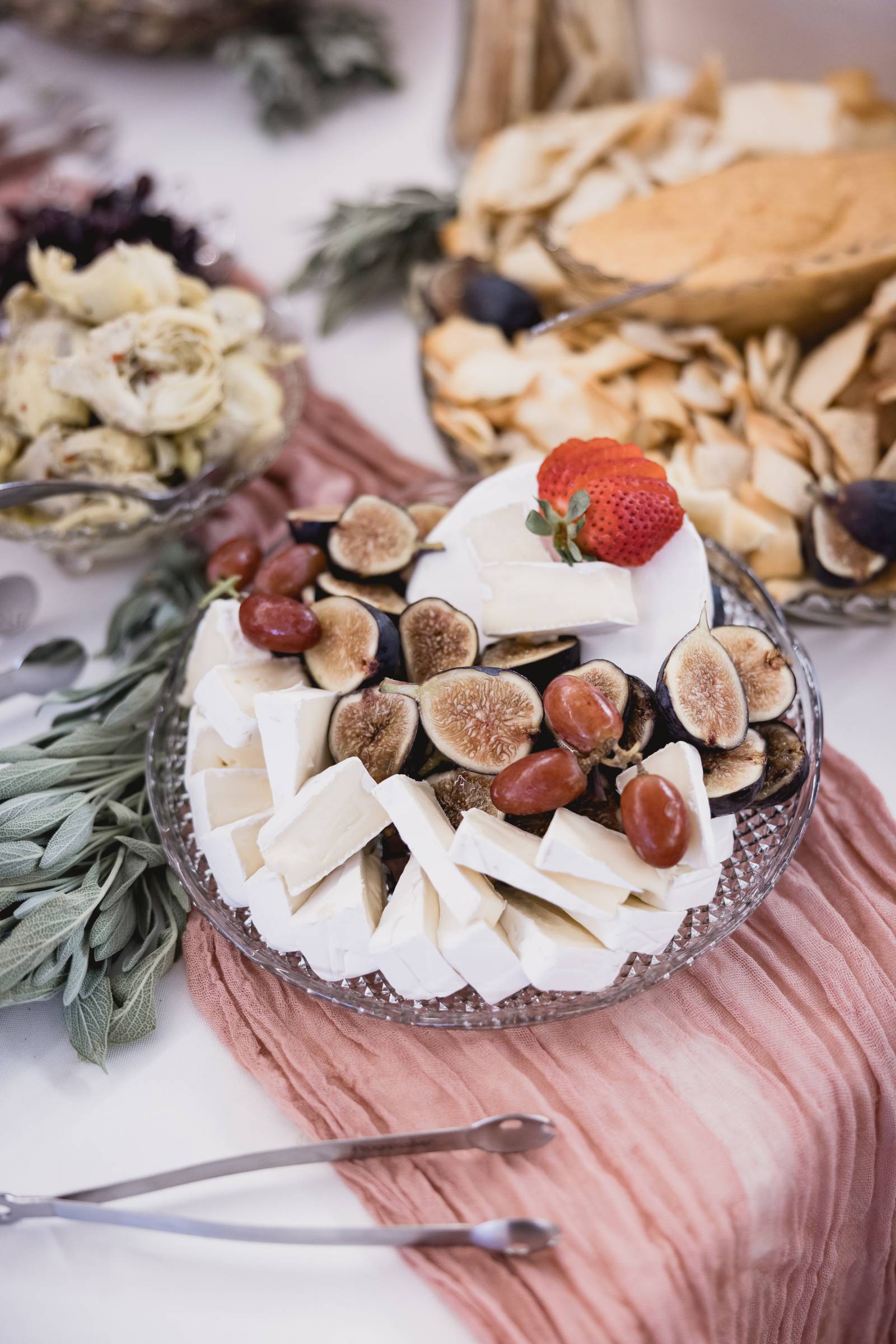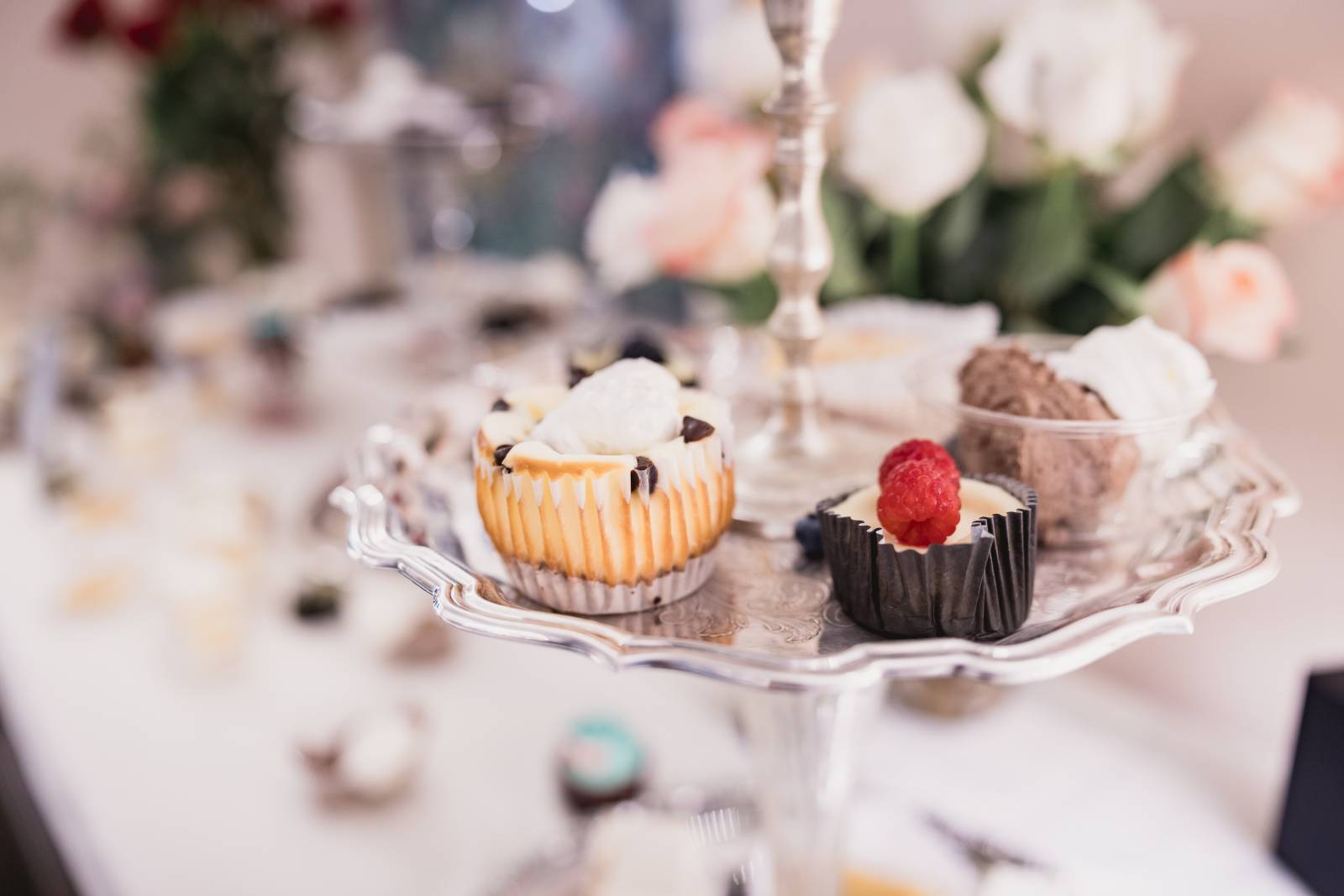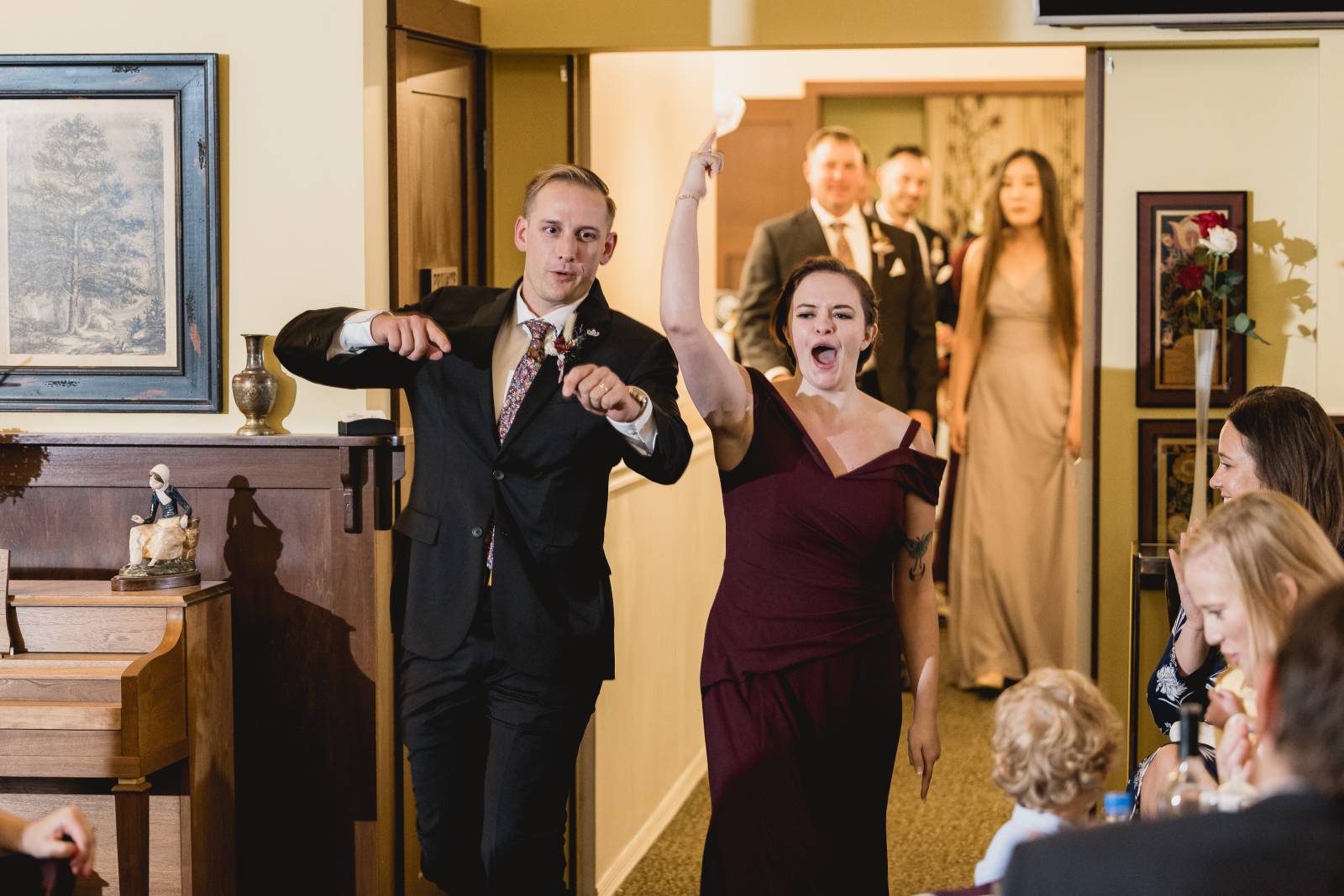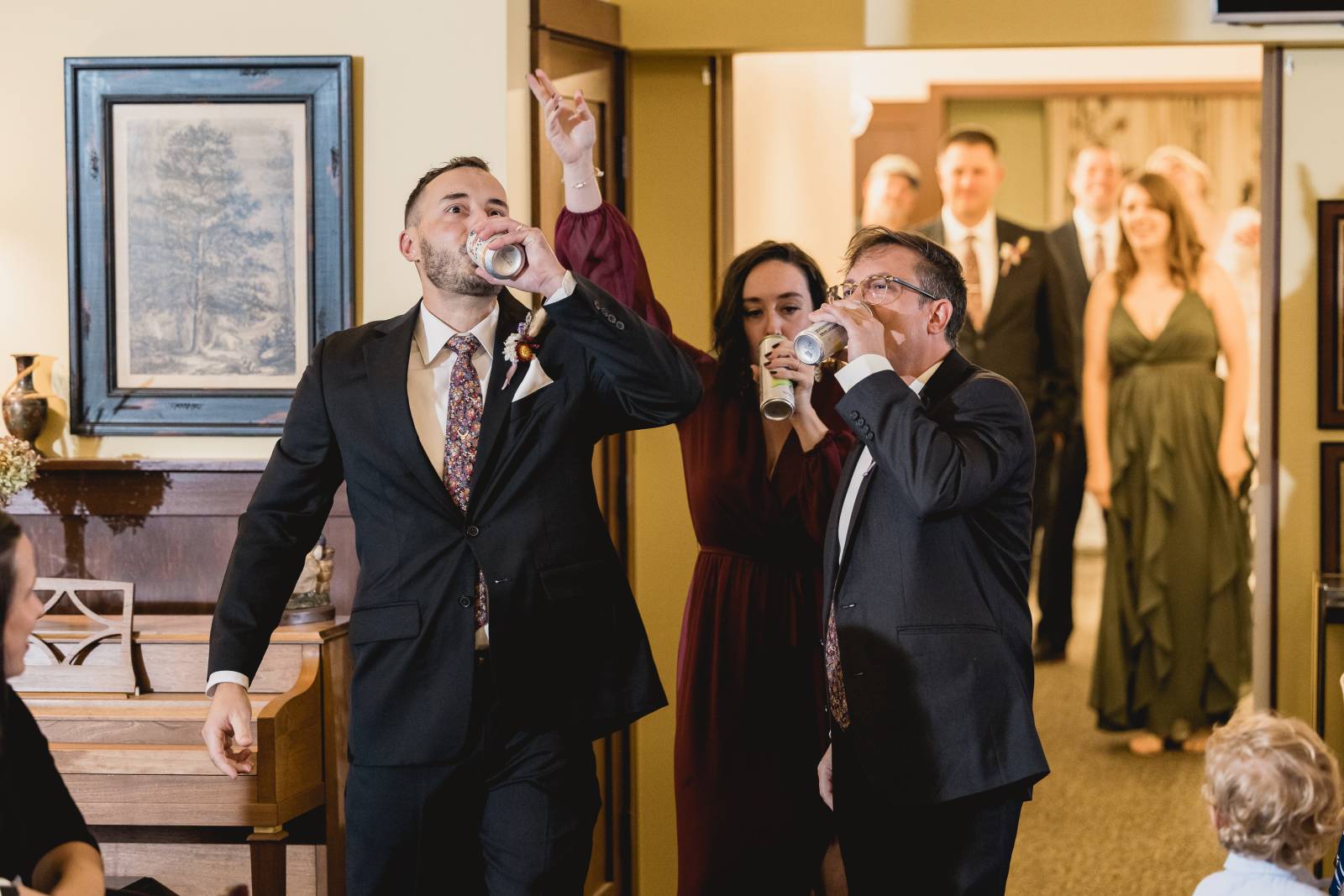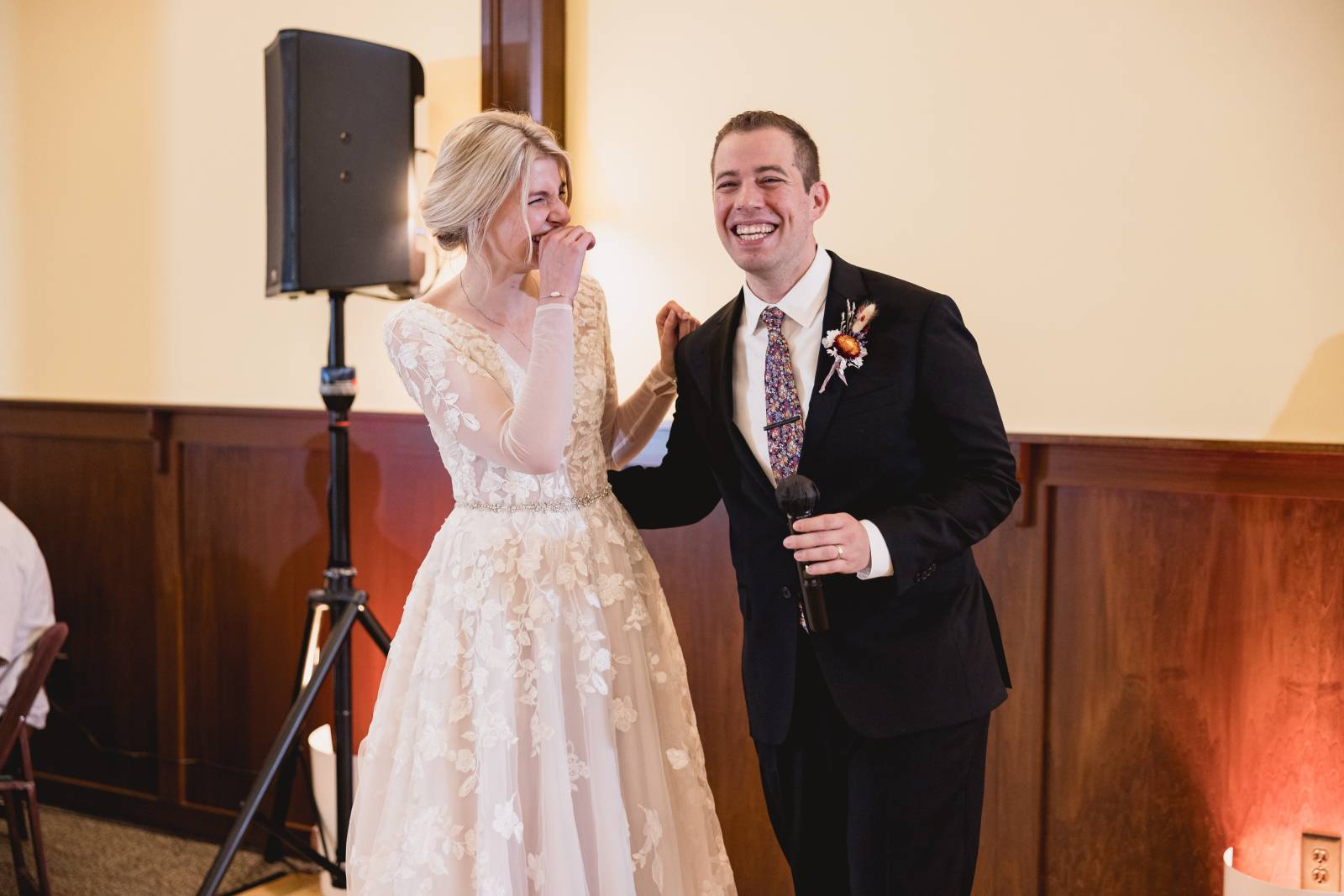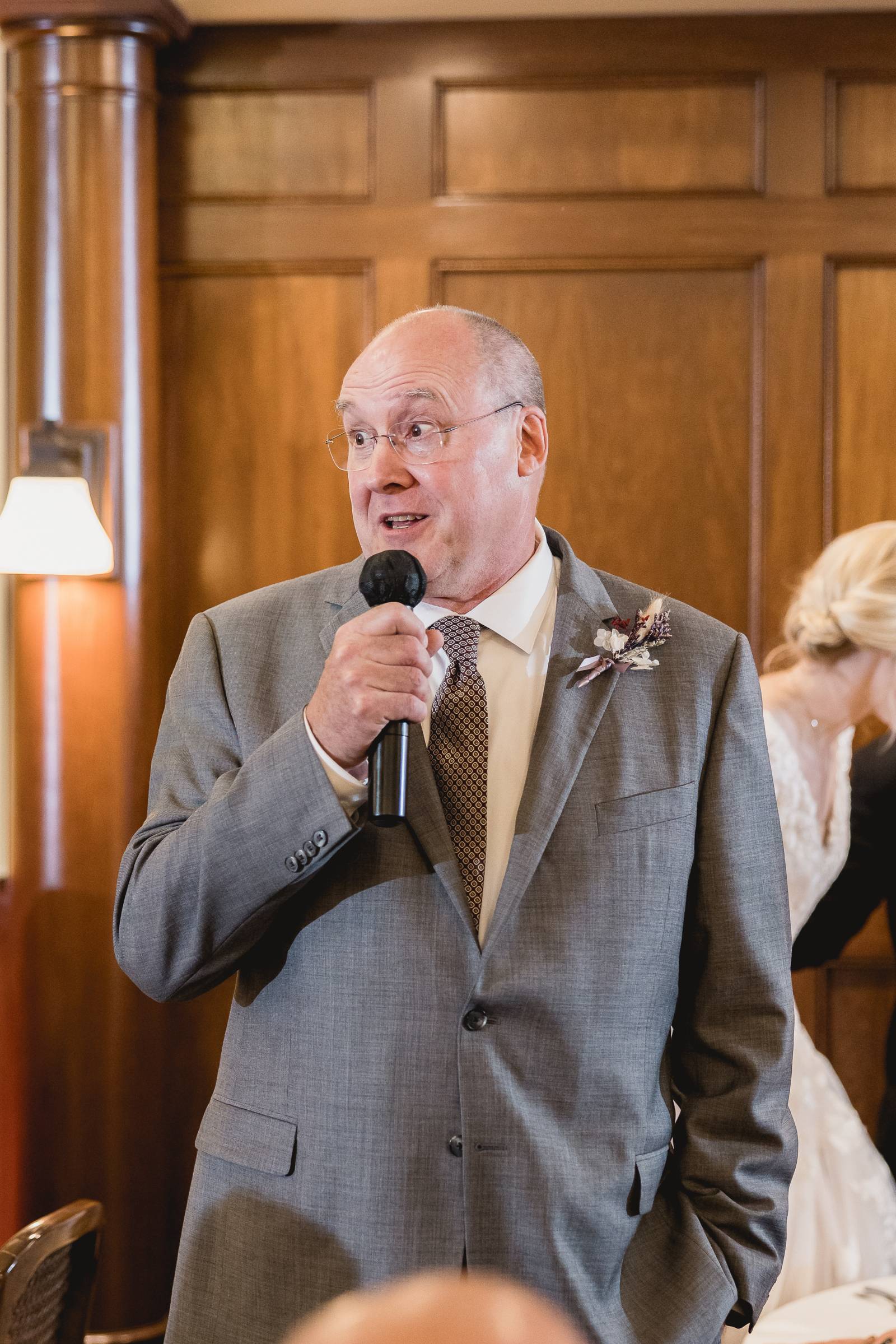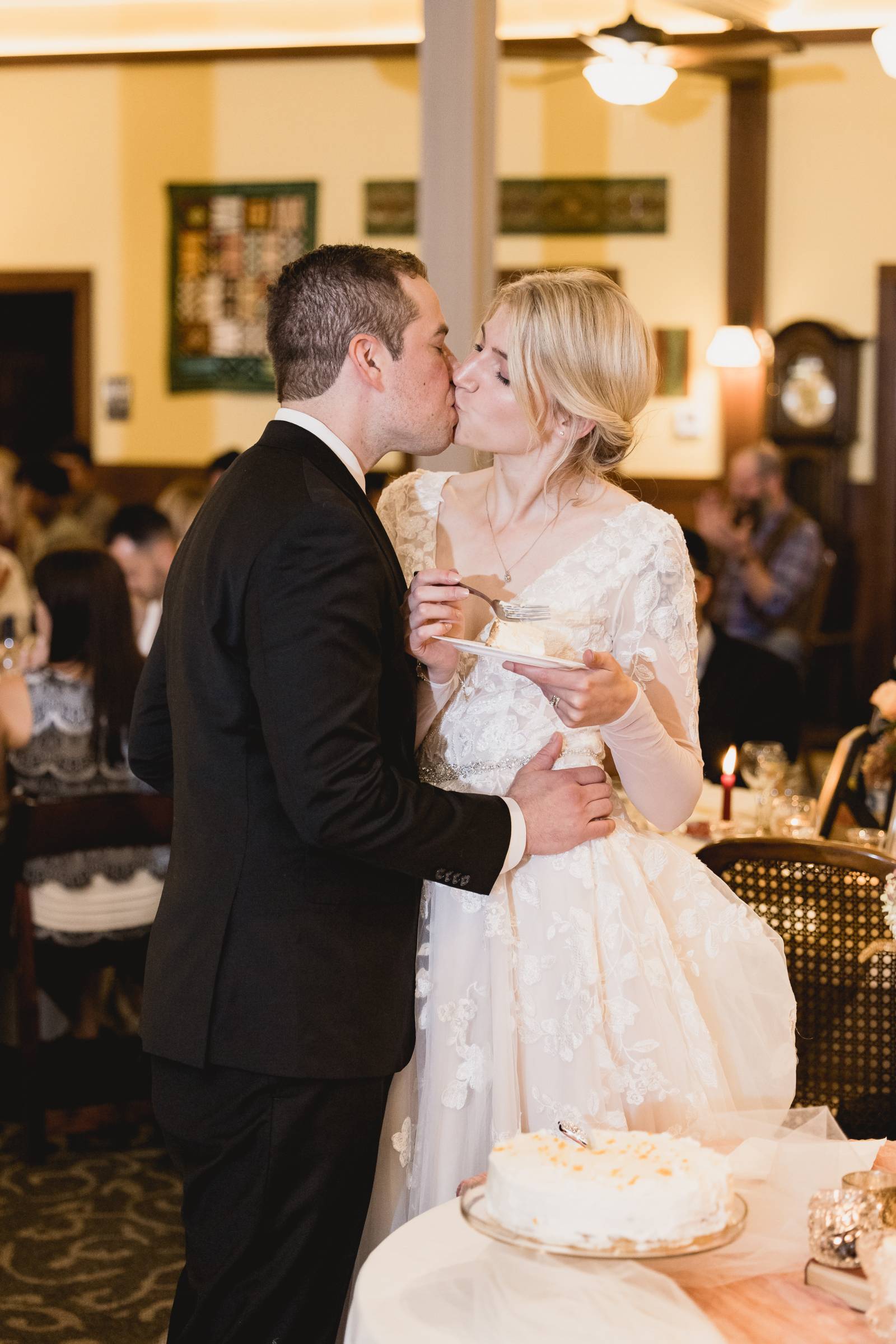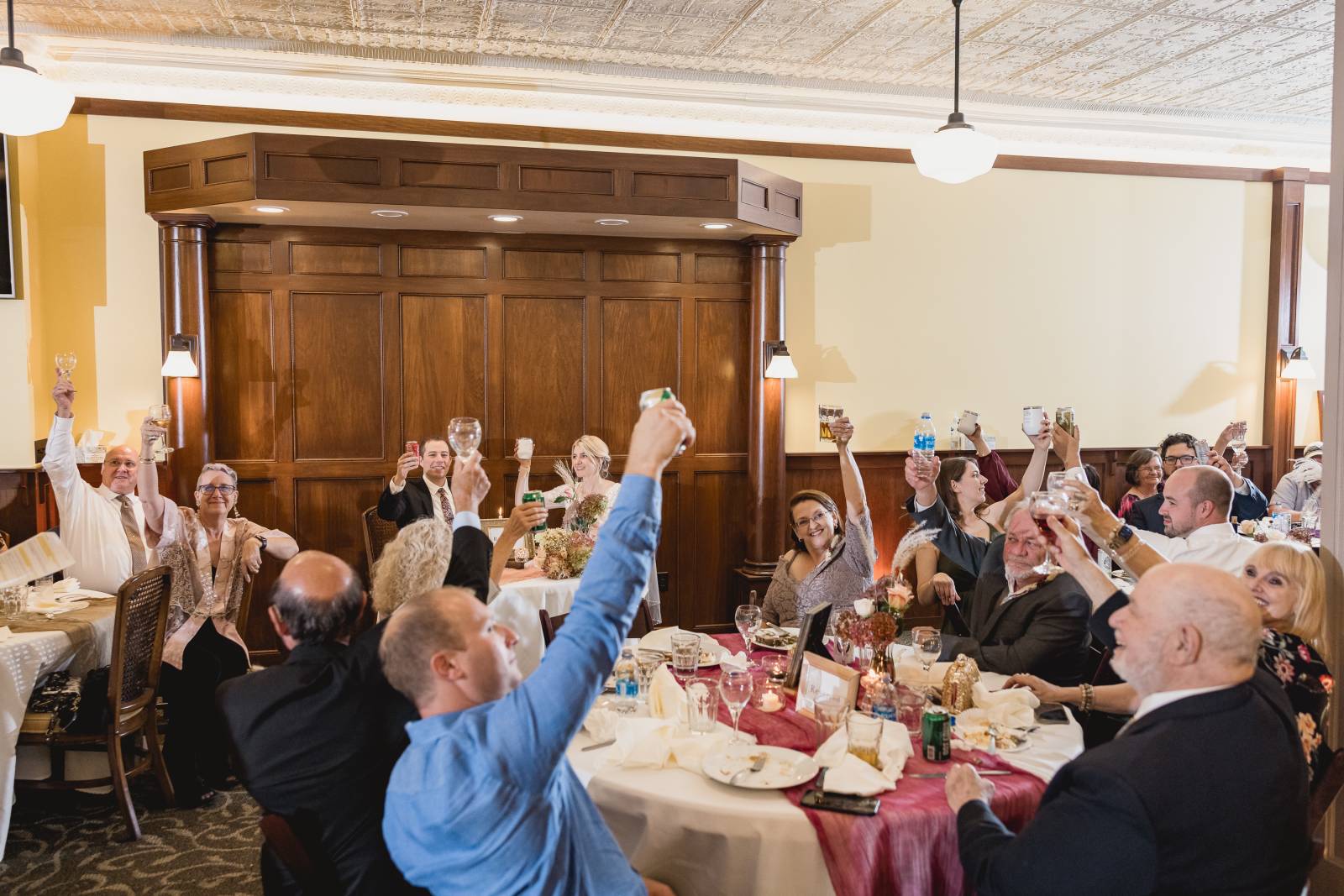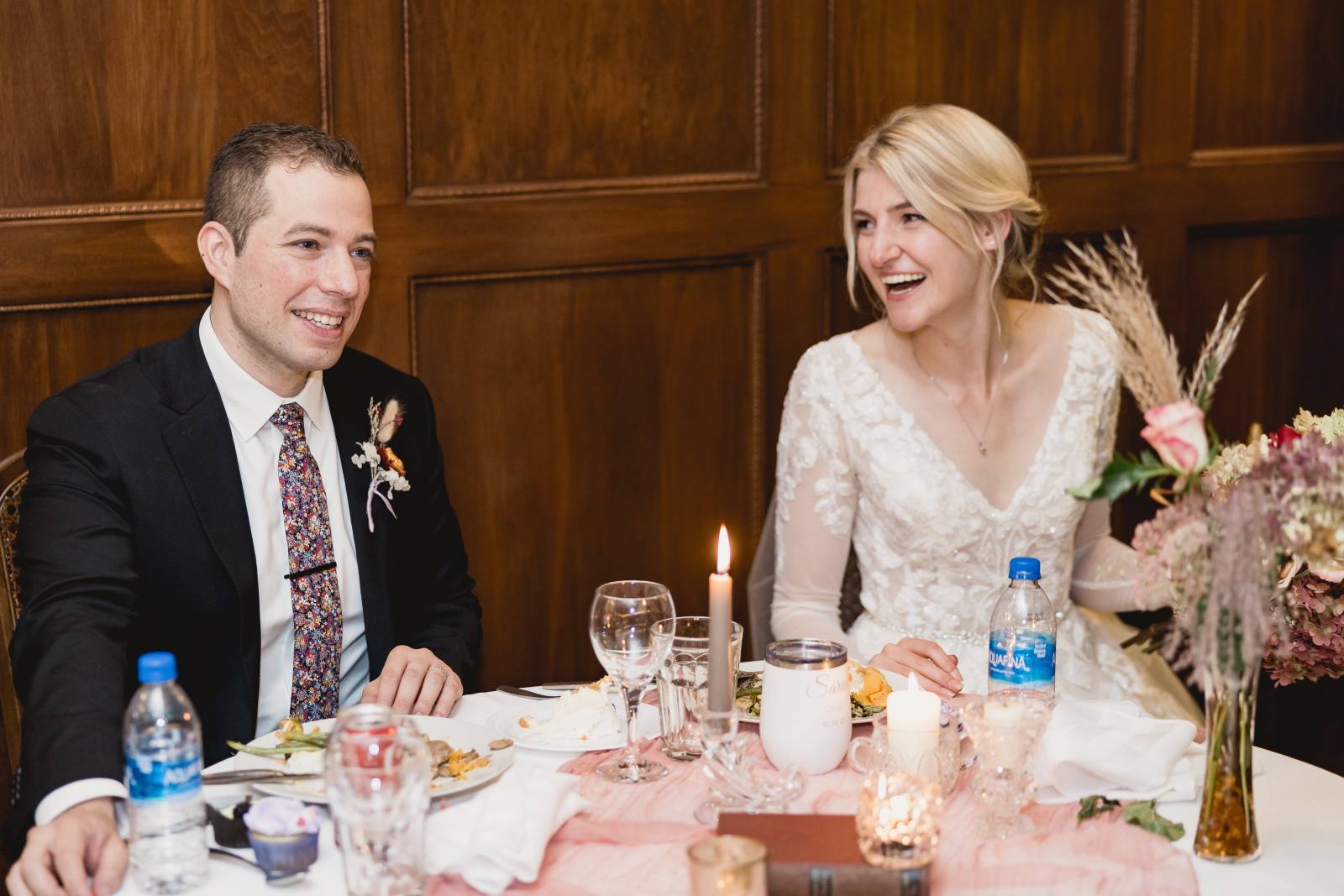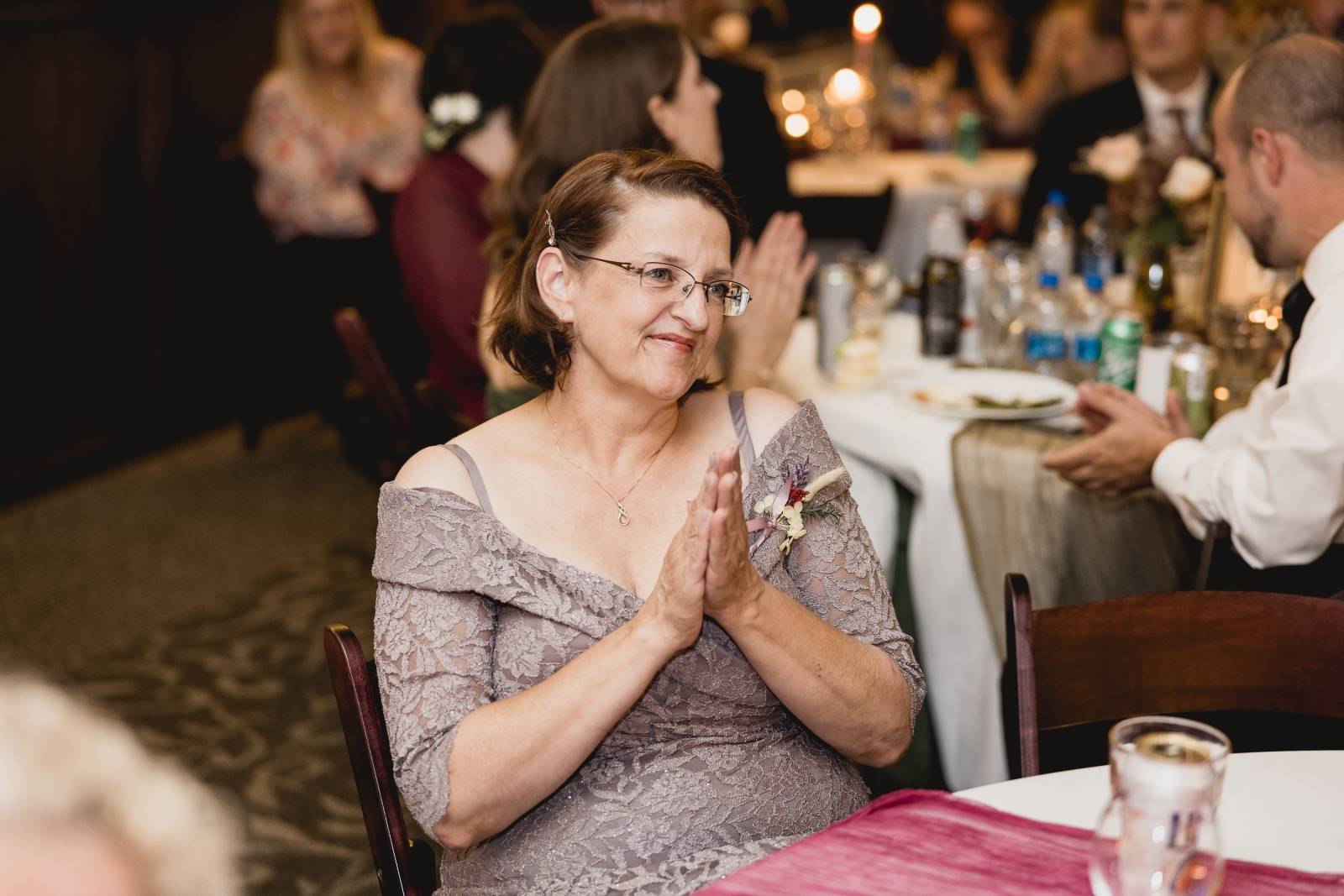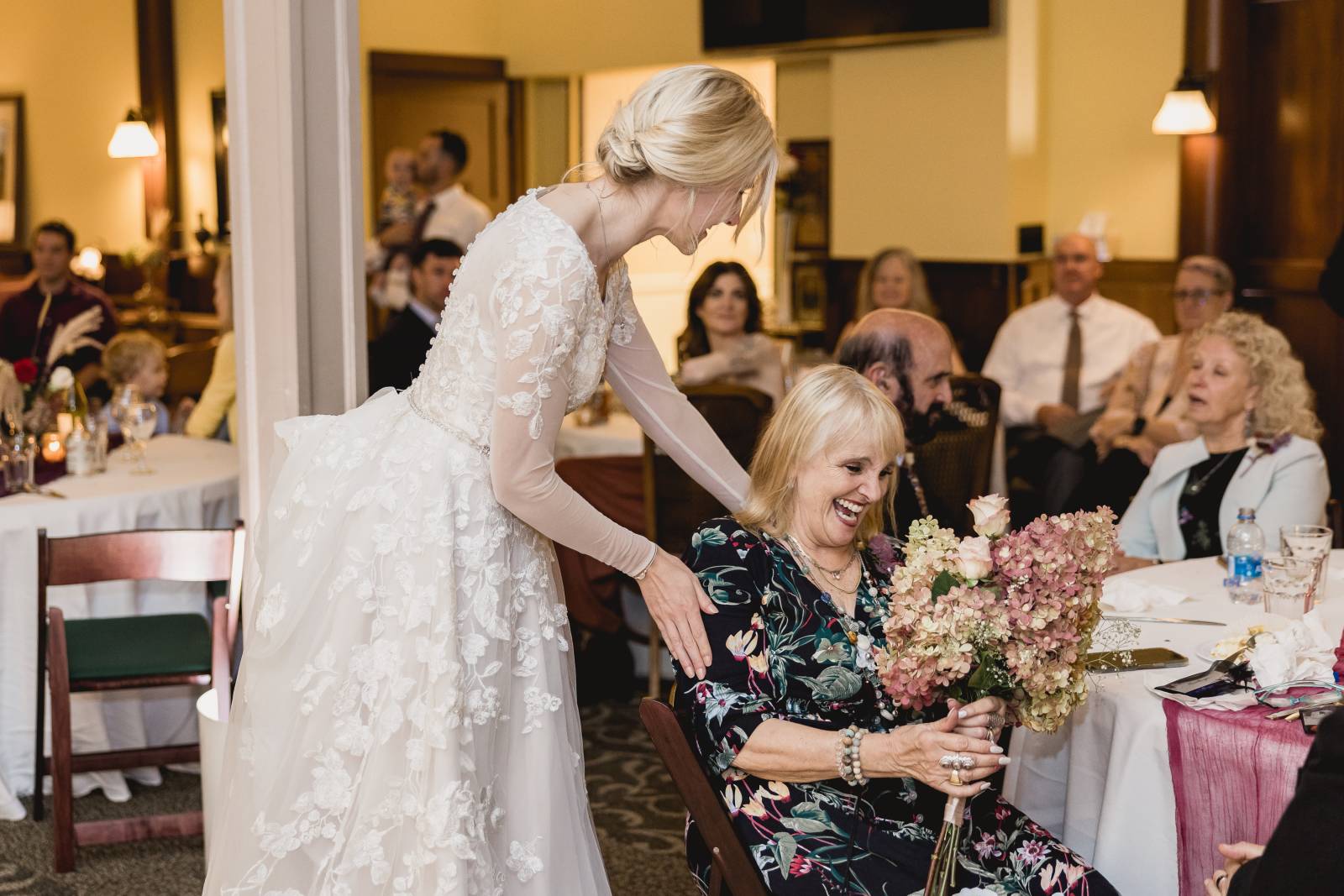 Nick and Sarah danced the night away surrounded by loved ones and the beautifully restored architecture of this historic time capsule built at the turn of the 20th century.