10, 9, 8, 7, 6, 5, 4, 3, 2, 1... Happy New Year to you! Today we're celebrating the start of 2021 with a stunning NYE styled wedding scape designed and photographed by Copper Antler Photography. Blending natural elements with some glitz, glam, and a whole lot of confetti, pour yourself a glass of champagne and scroll on down for all of the New Year inspiration!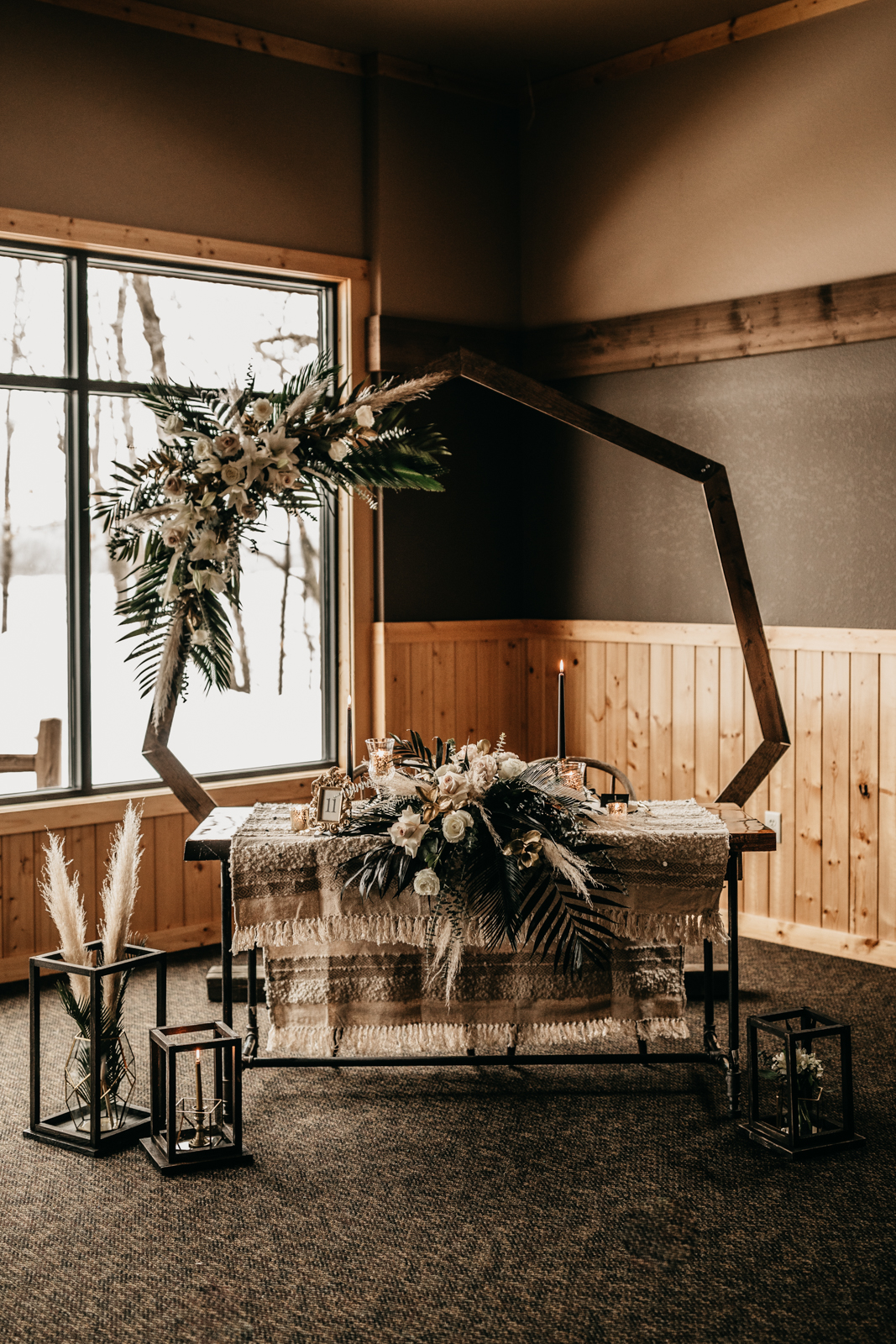 Have you ever thought of using your portable ceremony backdrop as a statement behind your wedding table? We love how this geometric wooden arch looks both behind a sweetheart table as well as during the "I Do's!"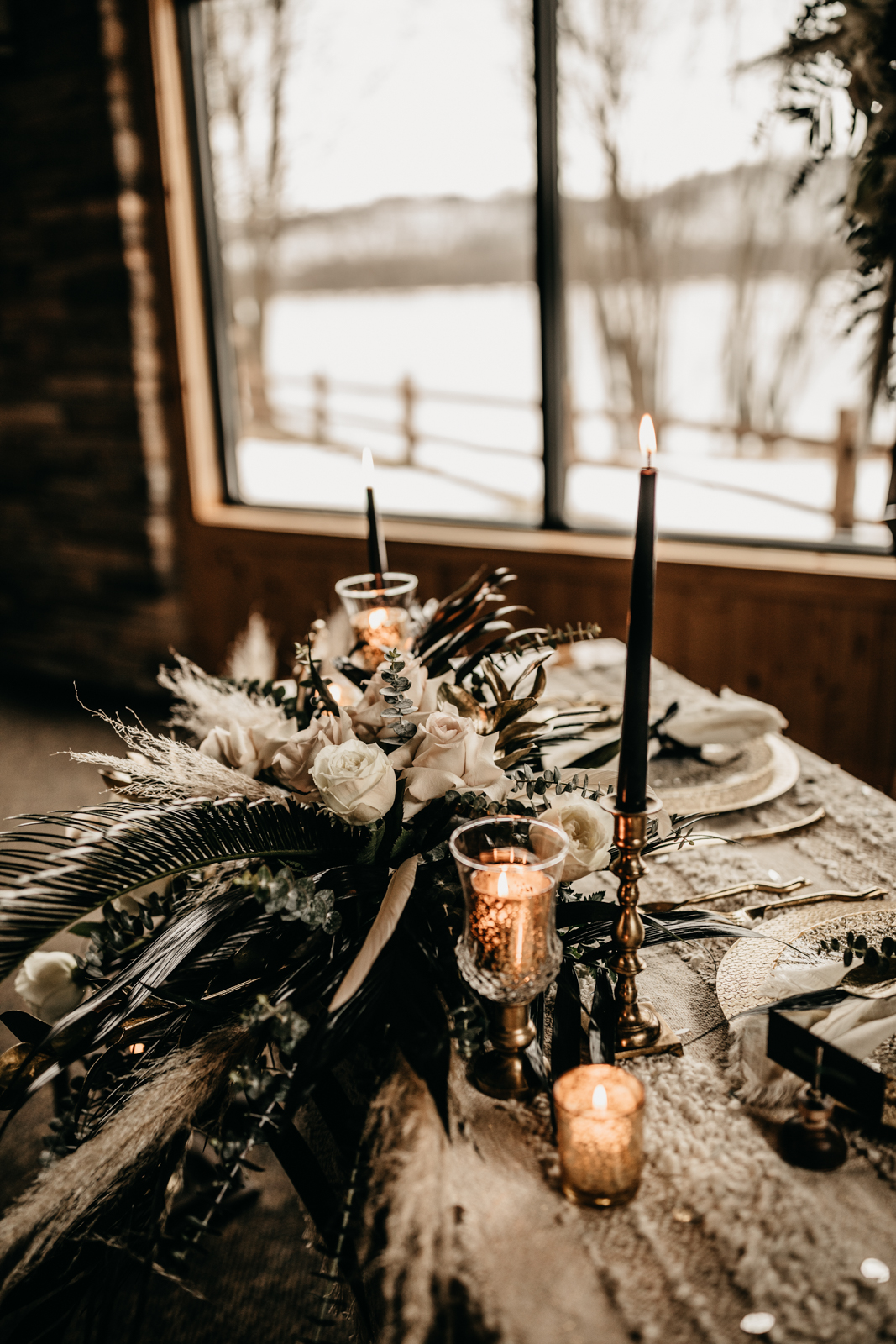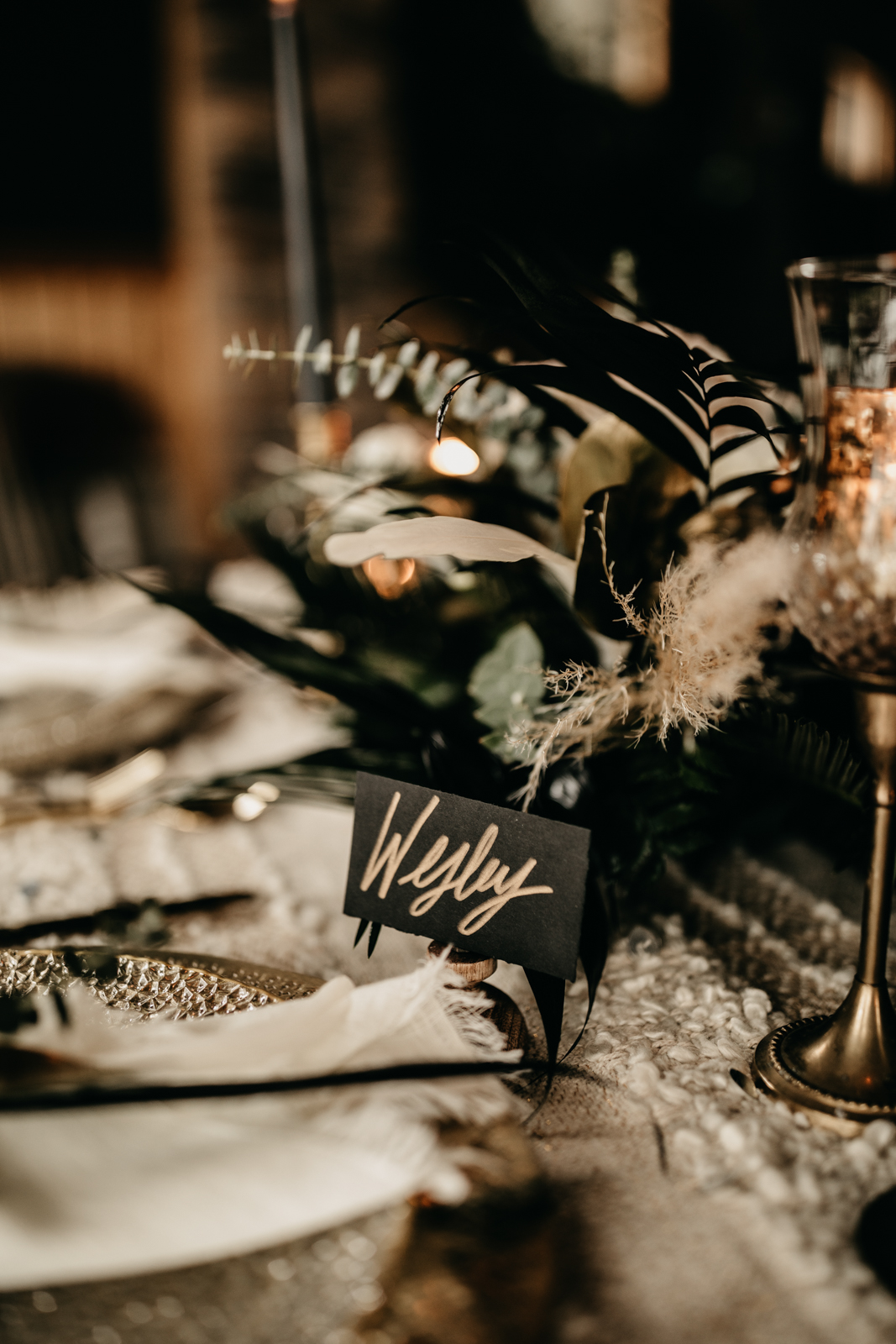 From stationery, florals, dinnerware to ornate frames, pops of shimmering gold bring a layer of elegance to this NYE wedding design!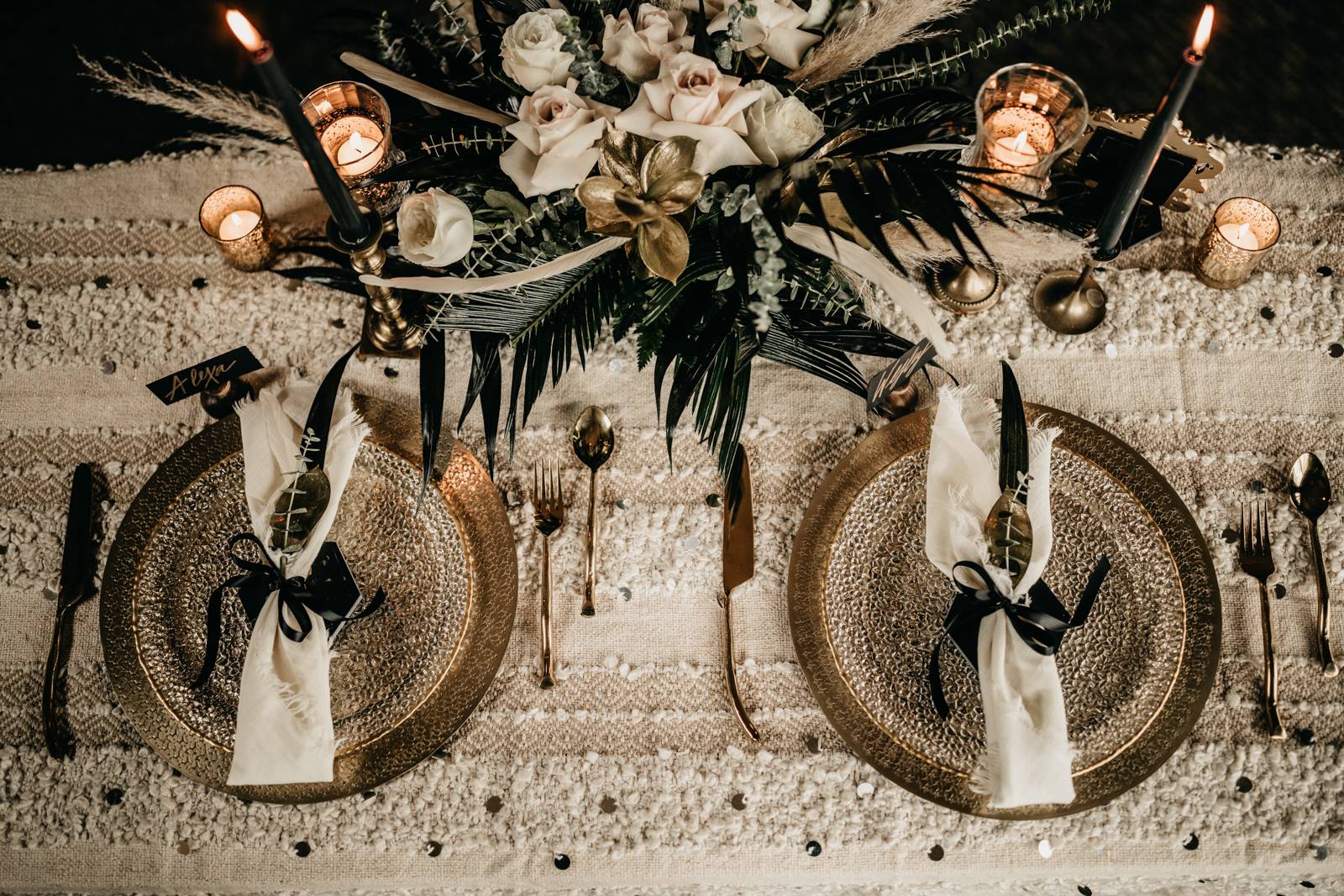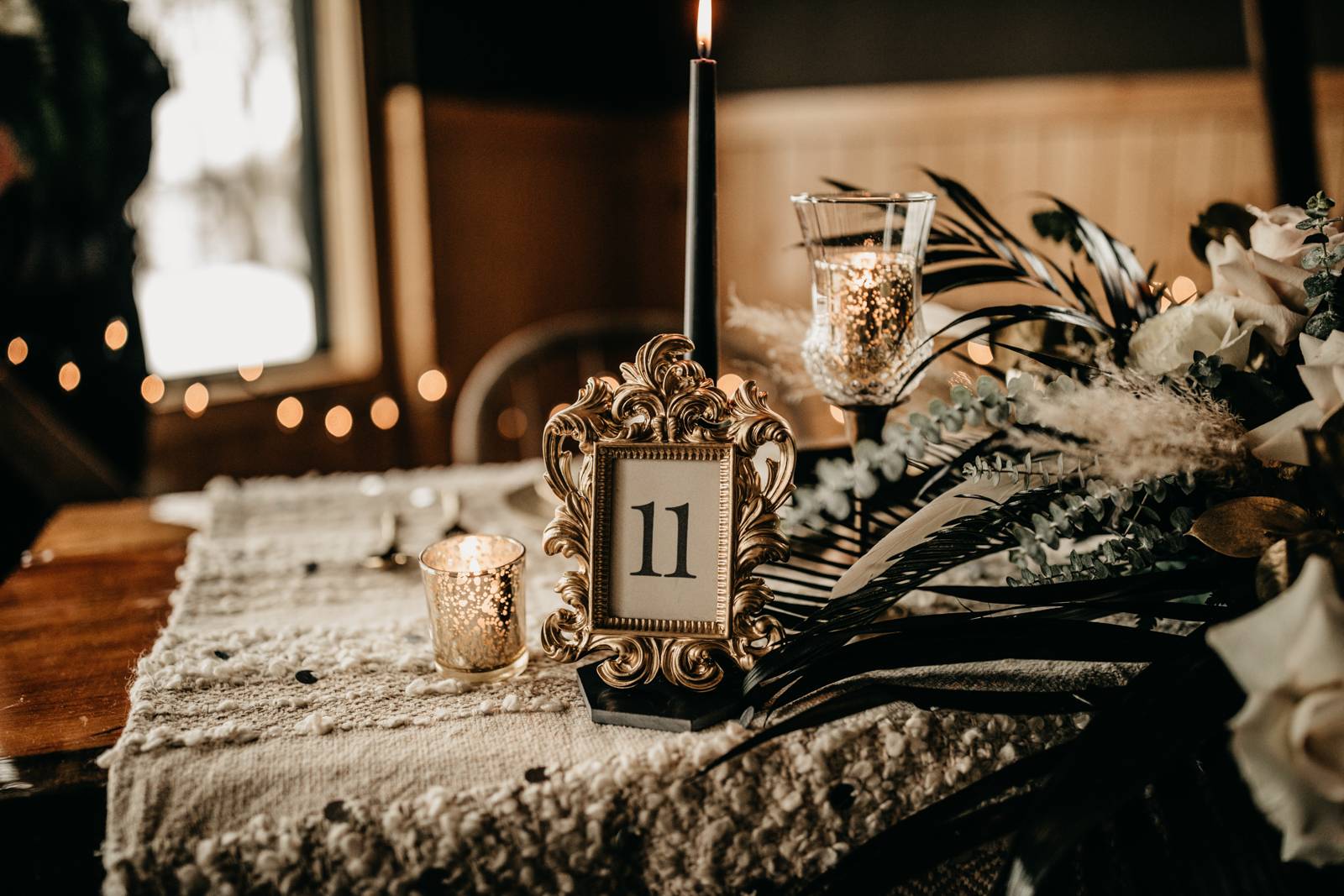 Dried florals, greens, and fresh blooms blend perfectly to bring arrangements full of texture and layers.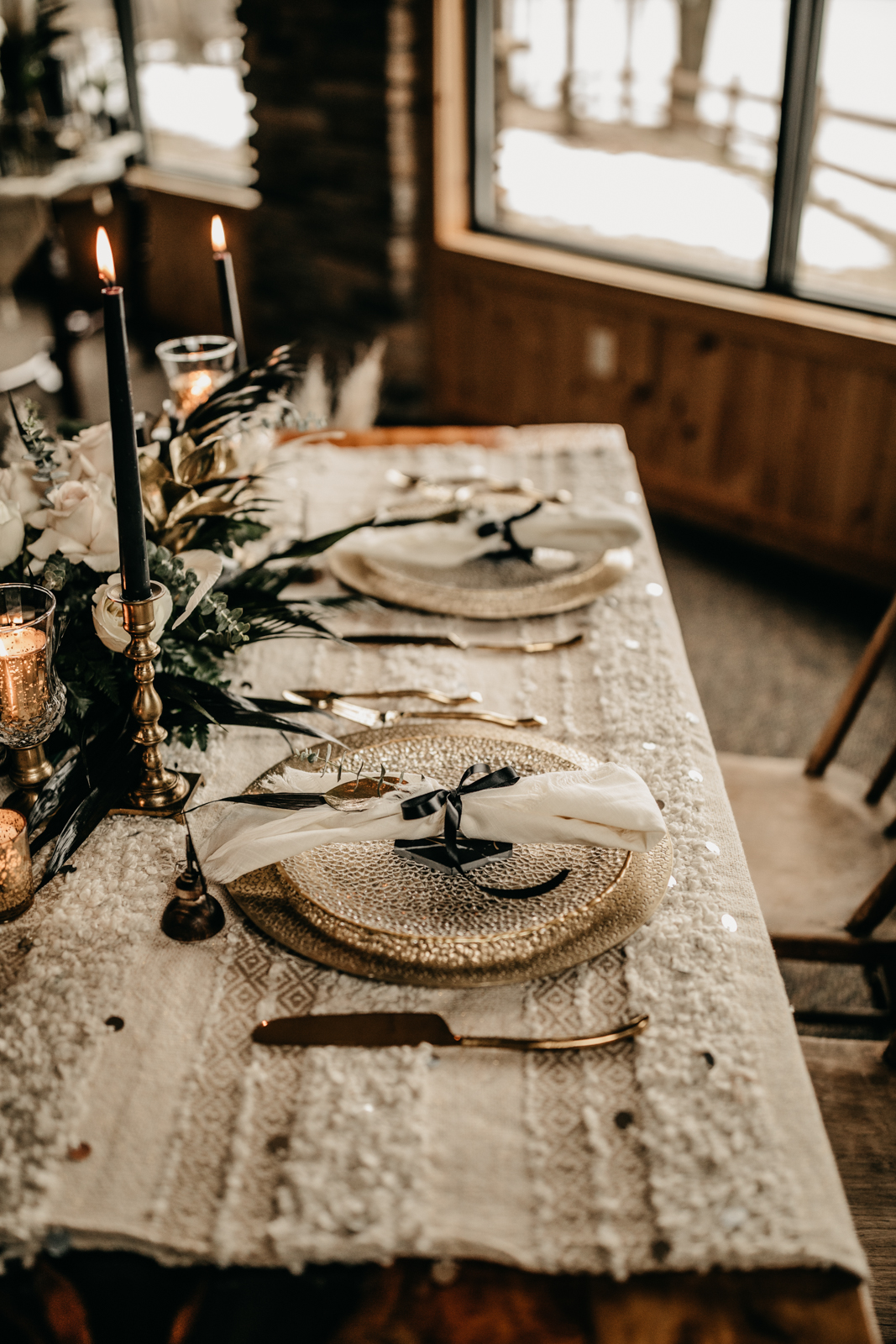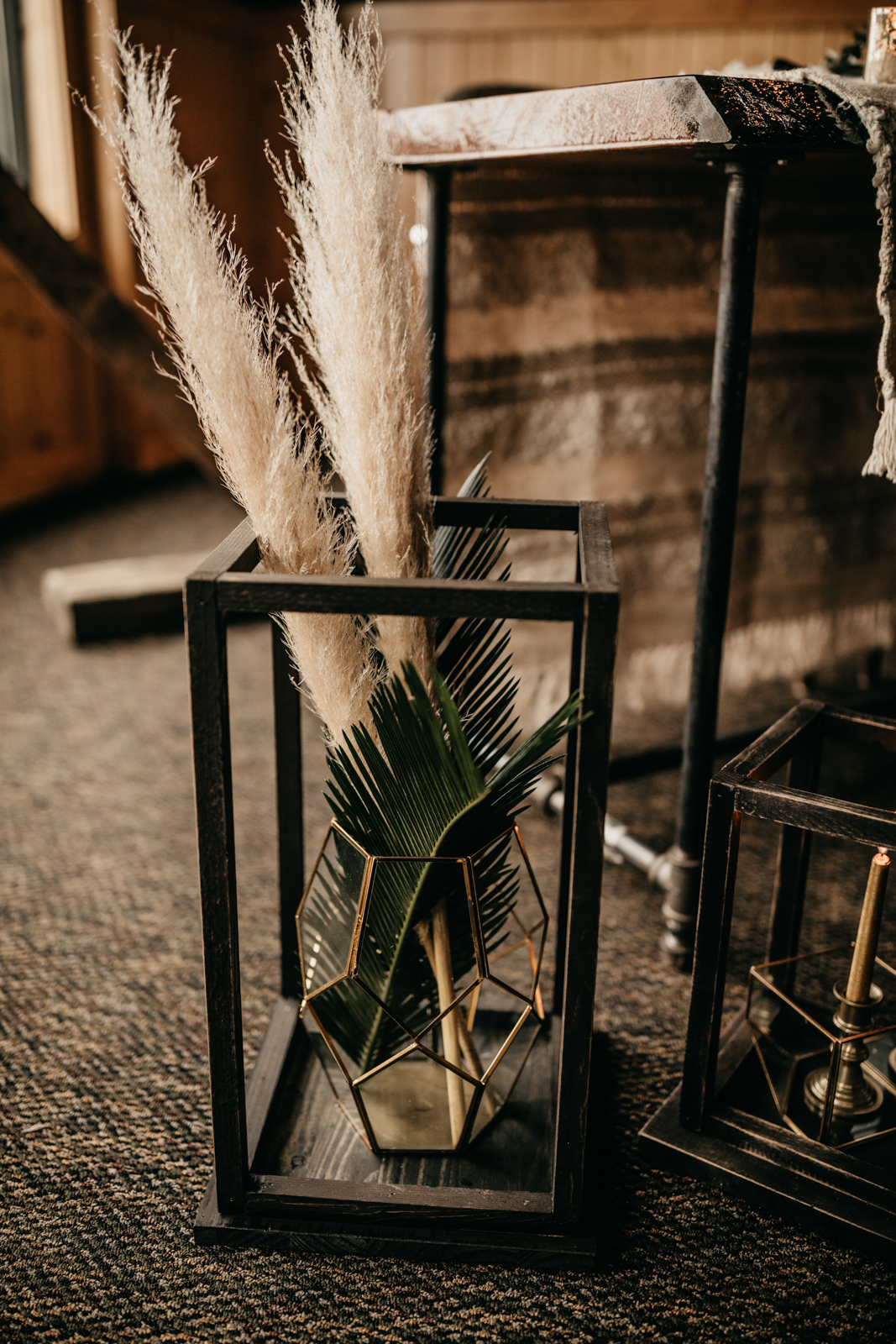 We love the sparkle and unique modern flare this geode cake brings to this dessert display. Long gone are the days of a traditional cake, and we're here for it! (P.S. how perfect are these shimmering desserts for this New Year's Eve celebration?)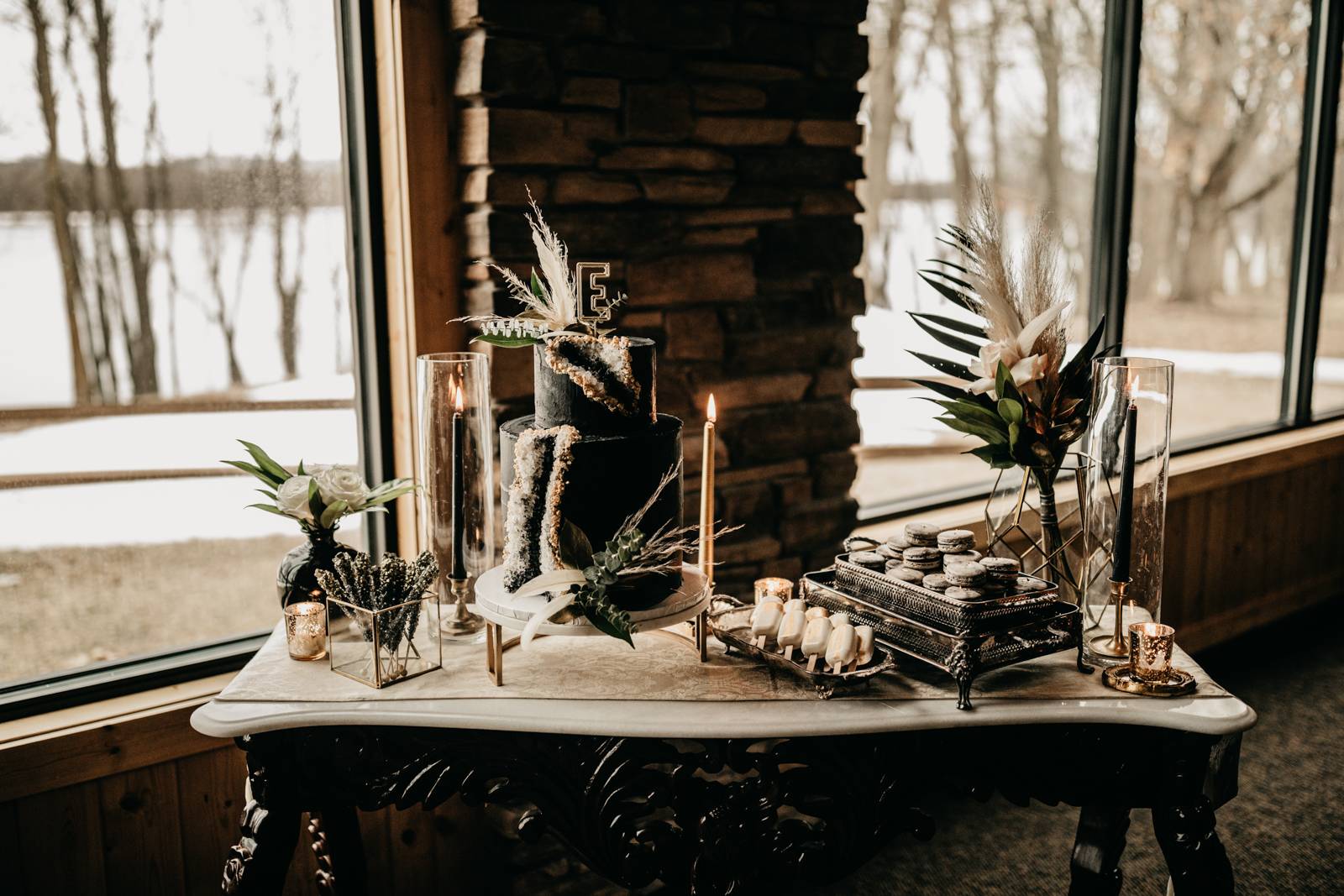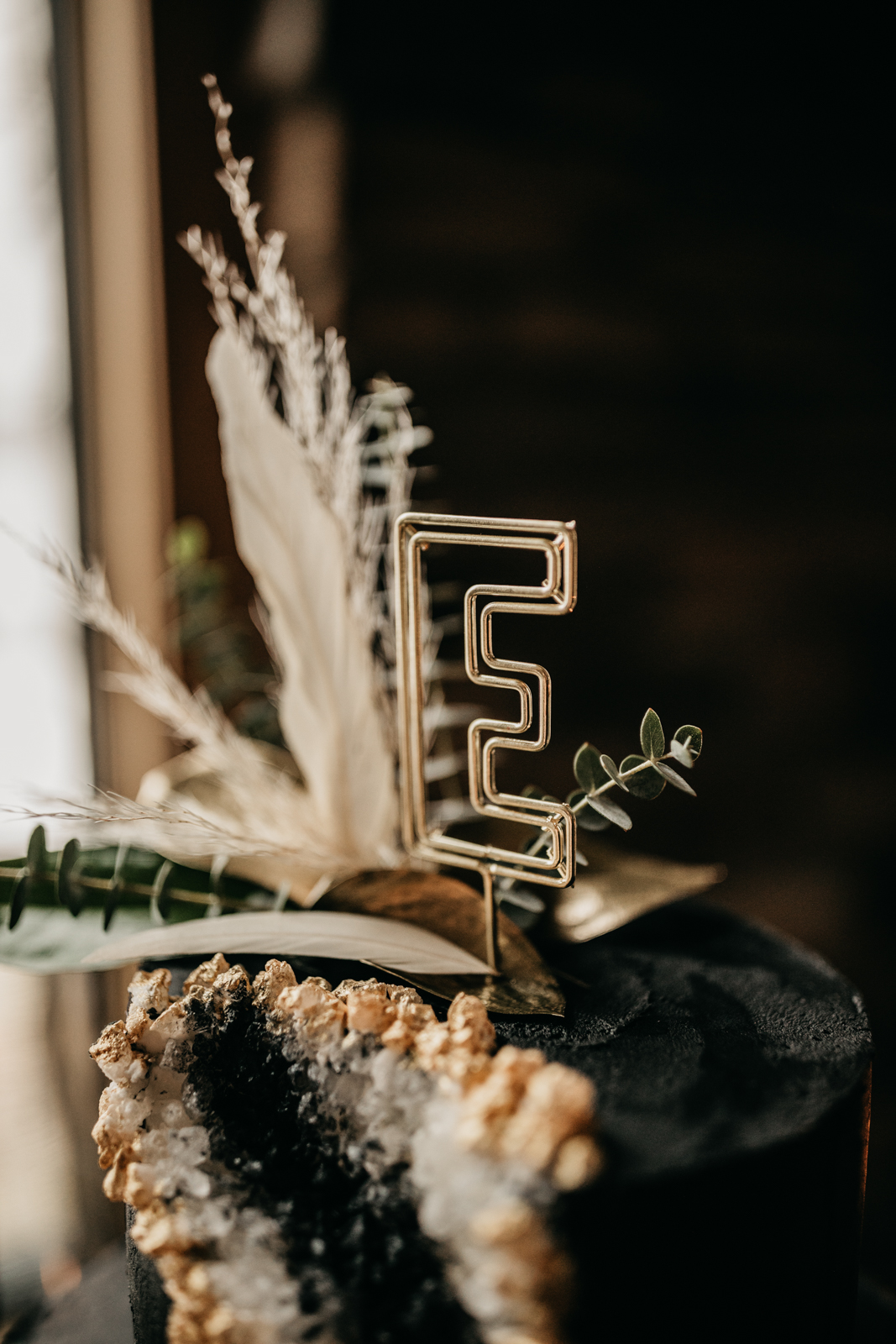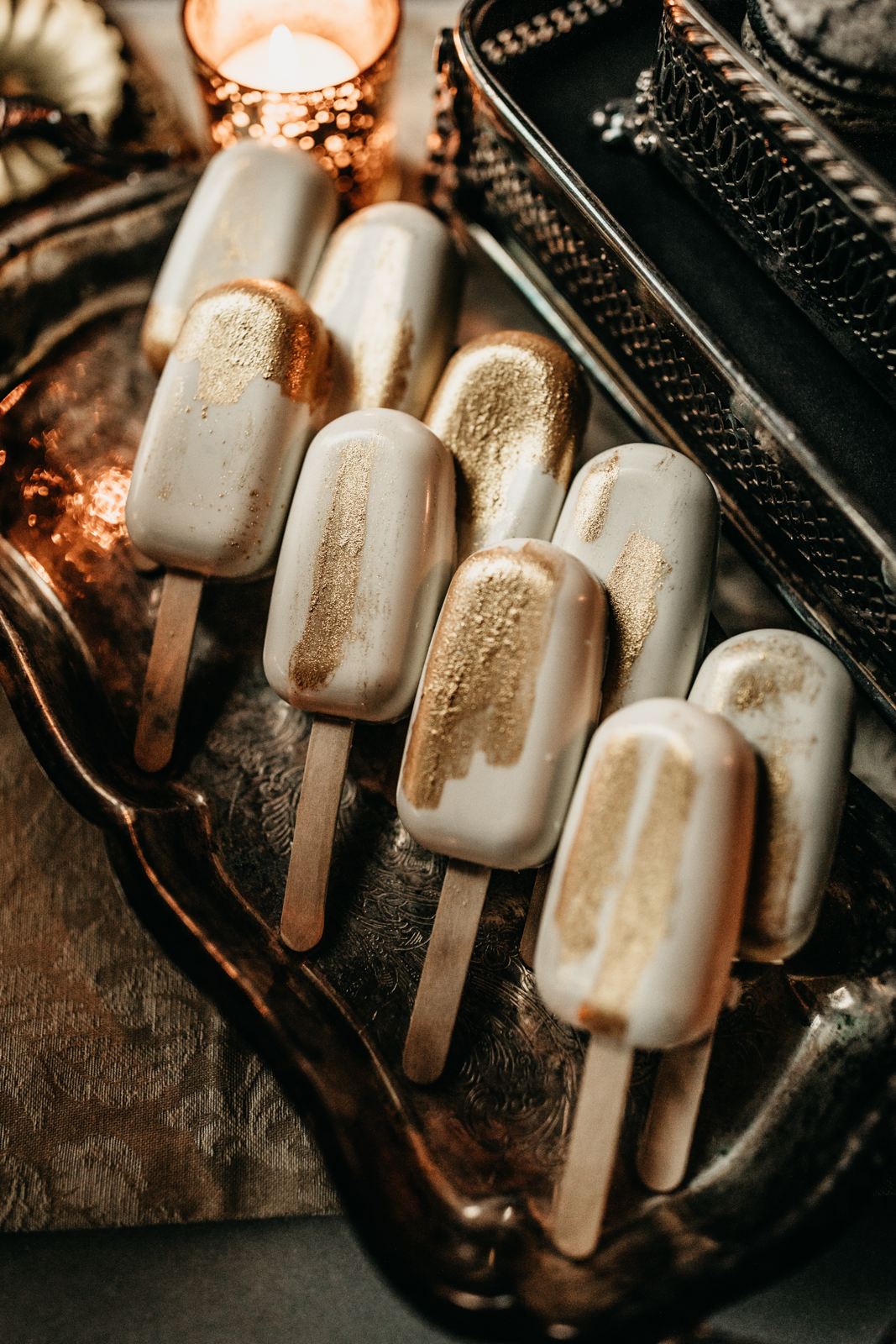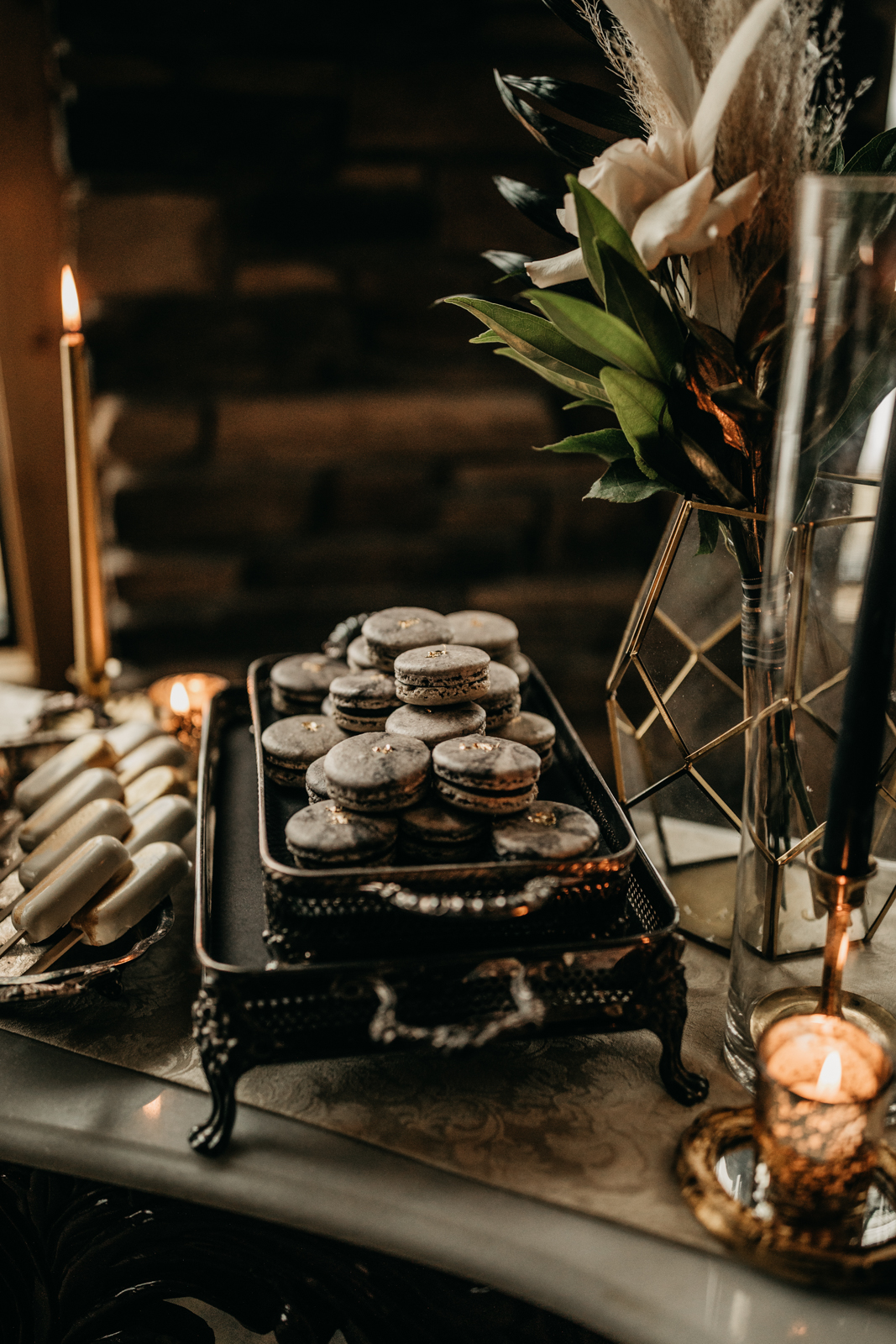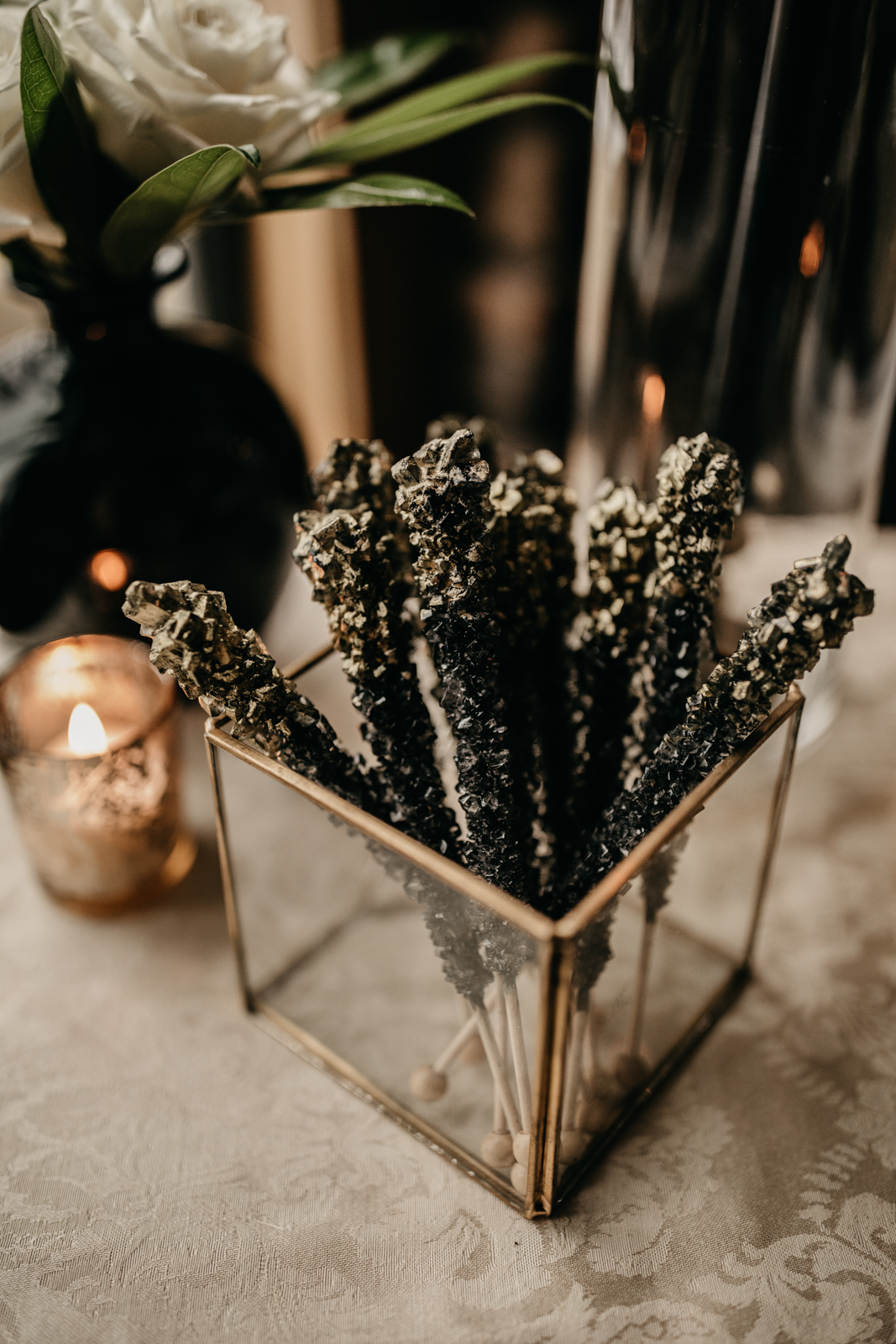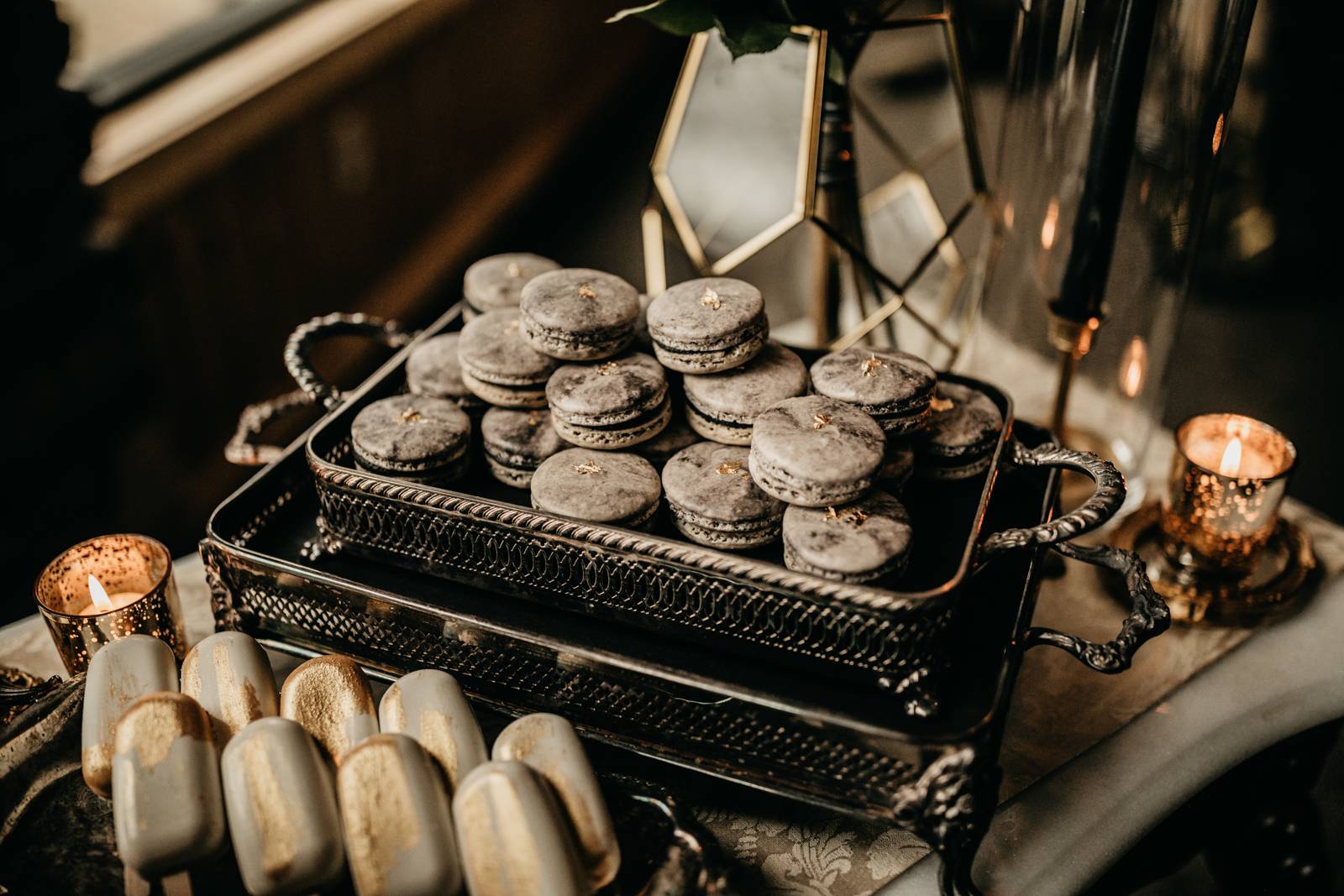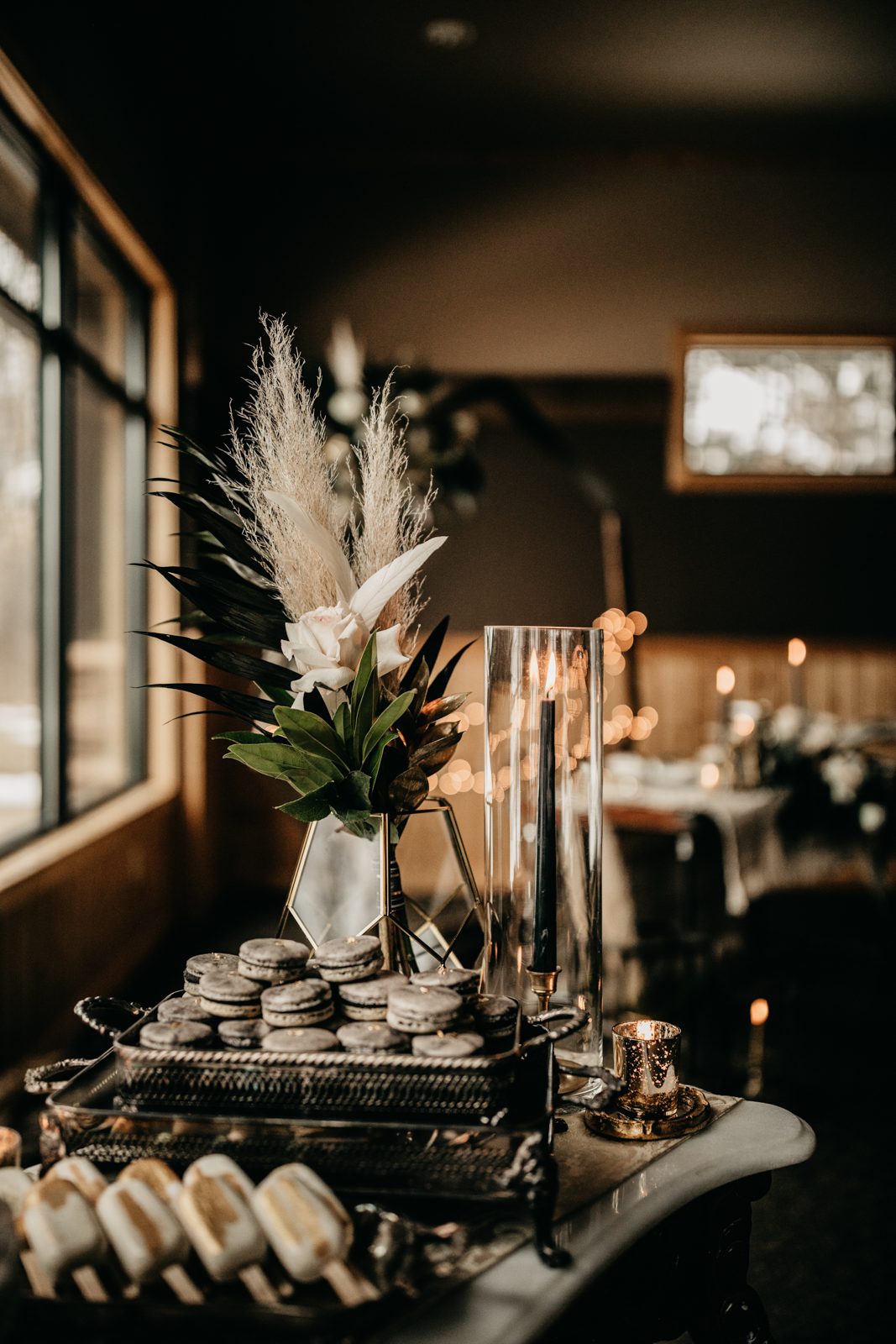 A little chill in the air can't stop love during a gorgeous riverside ceremony with these Wisconsin views!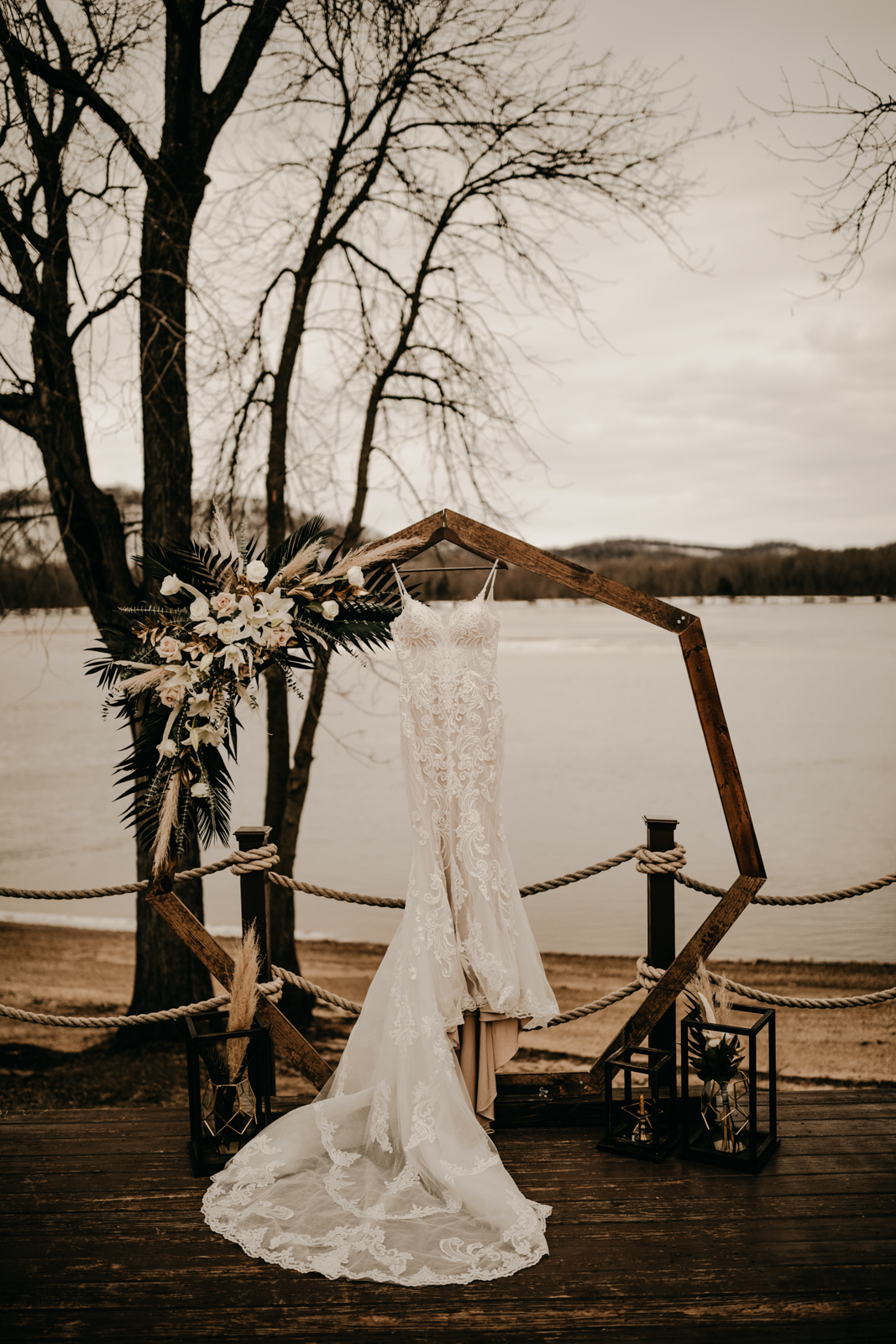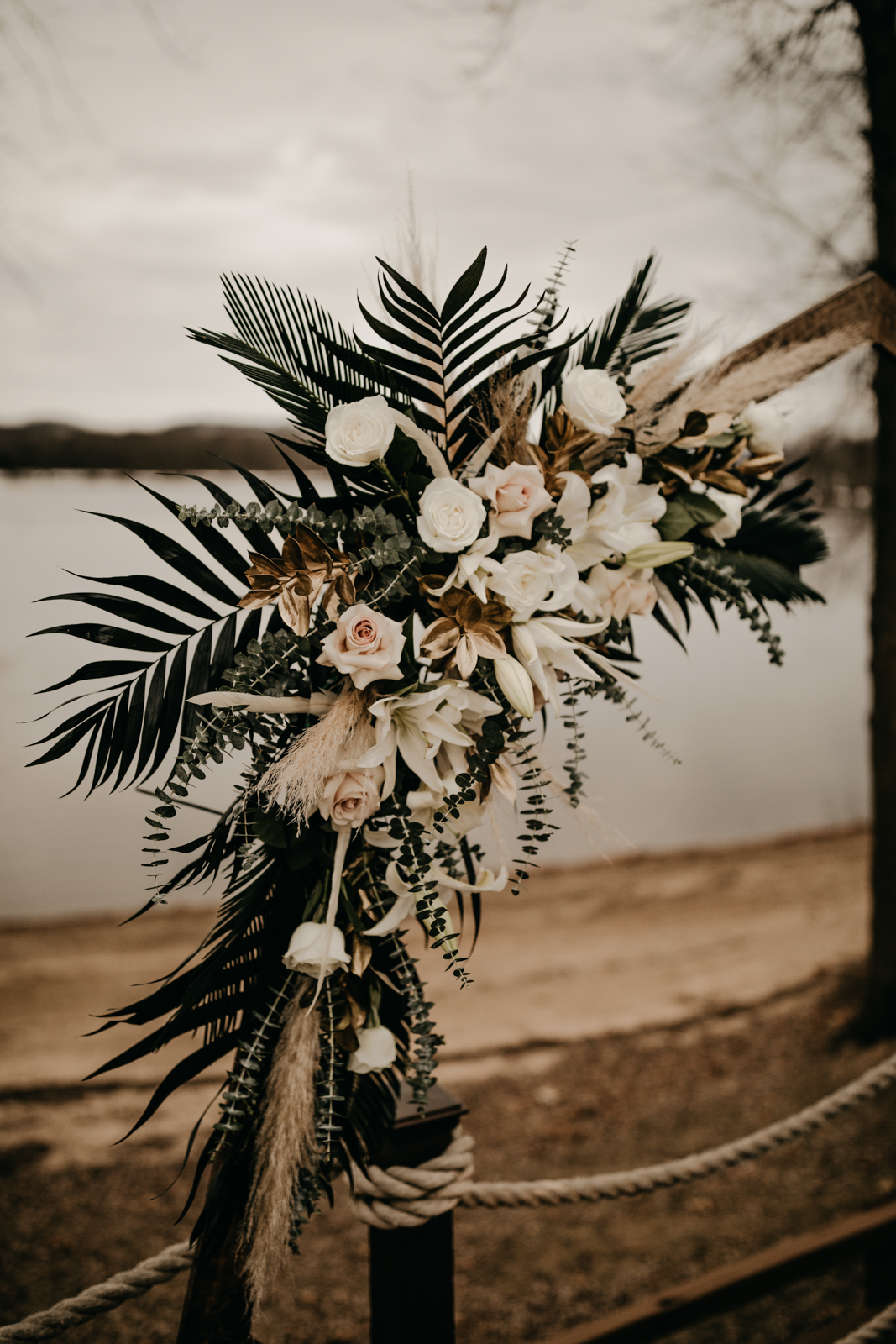 Adding a patterned tie or a suede textured vest can bring interest and layers to your guy's wedding attire while also keeping him a little warm on a snowy December day.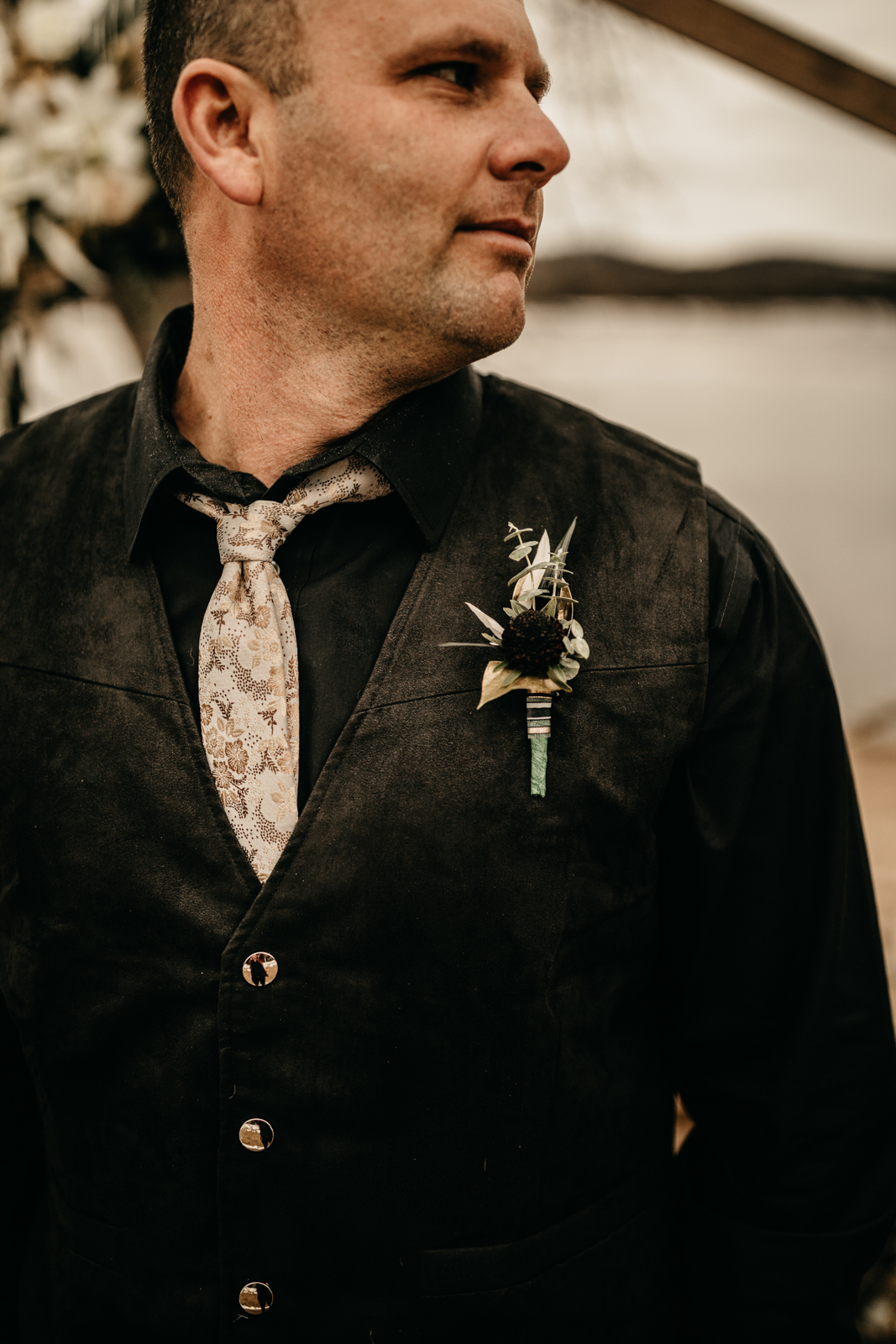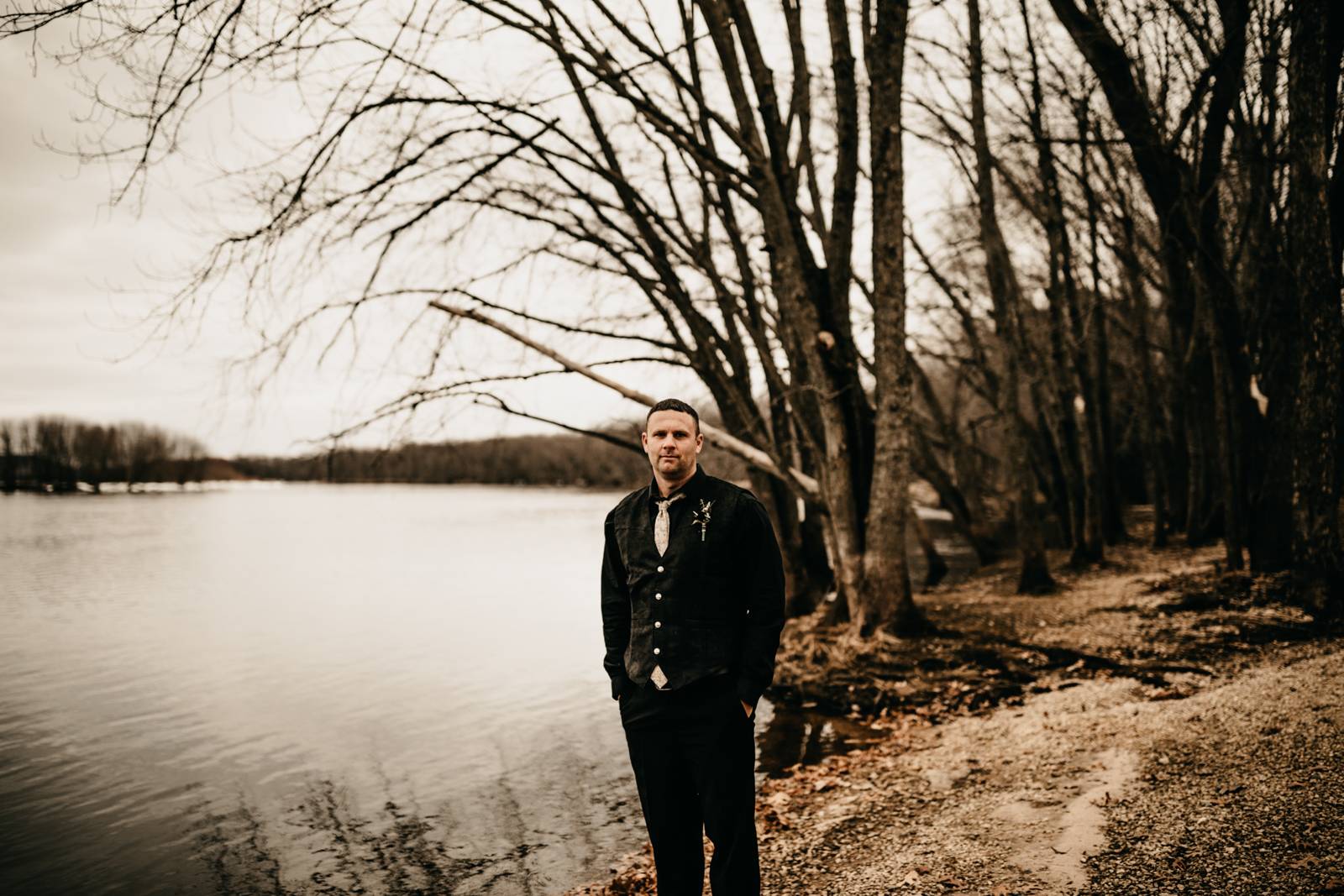 Looking for a more bold and modern bridal look? Swap a veil for a statement headpiece like our bride below! Her stunning gown and statement jewelry comes from Marah's Elegant Bridal in Mt. Horeb, Wisconsin.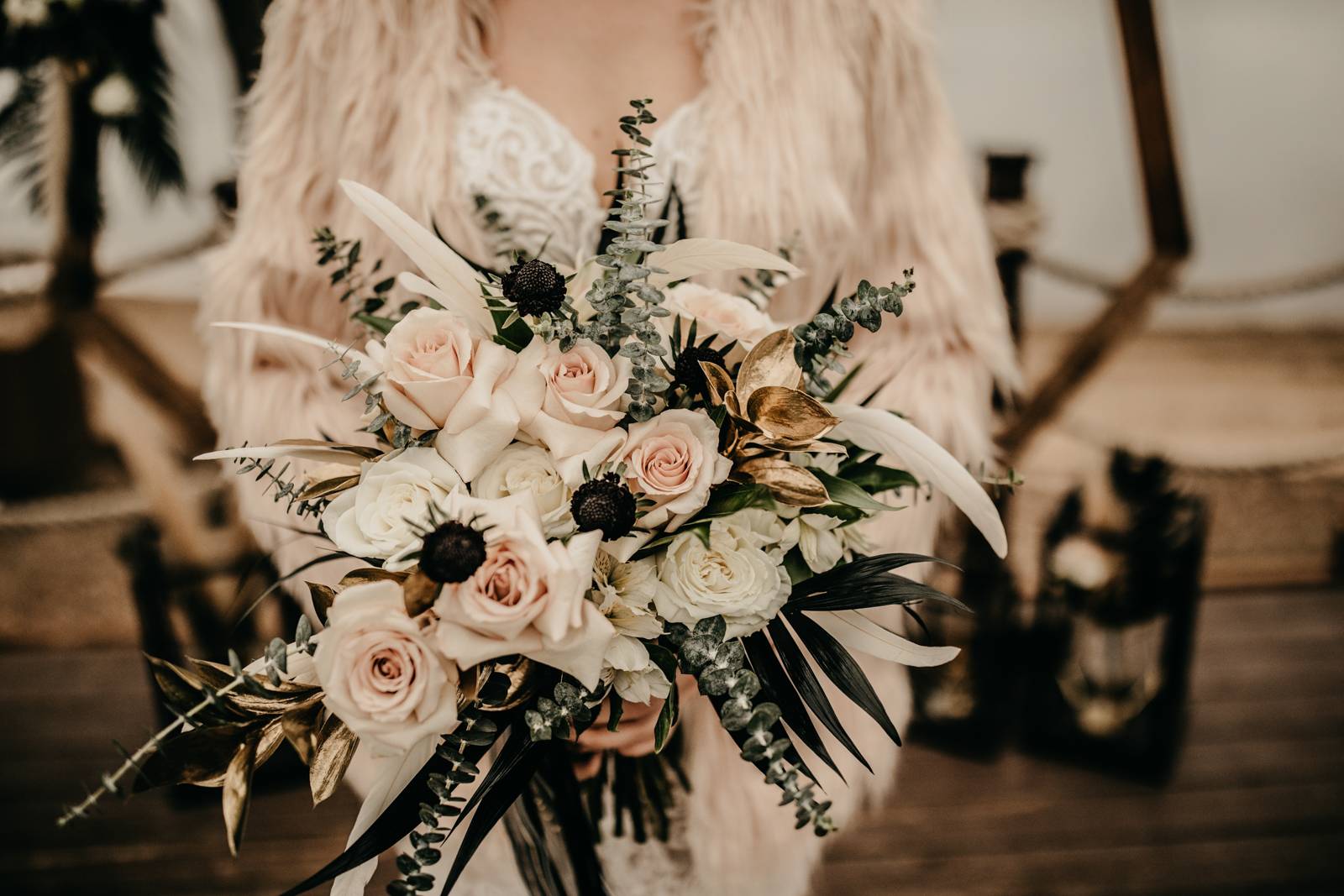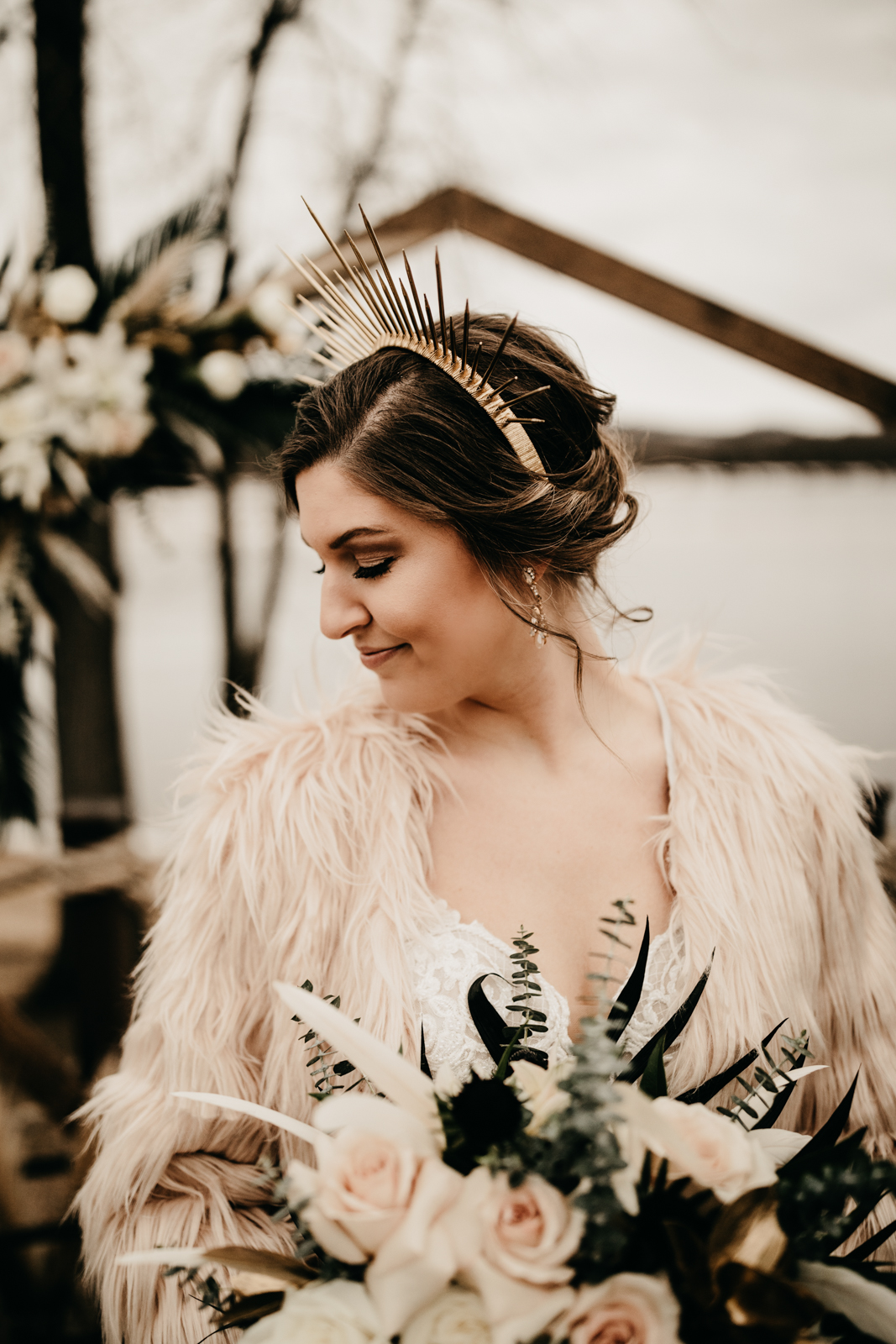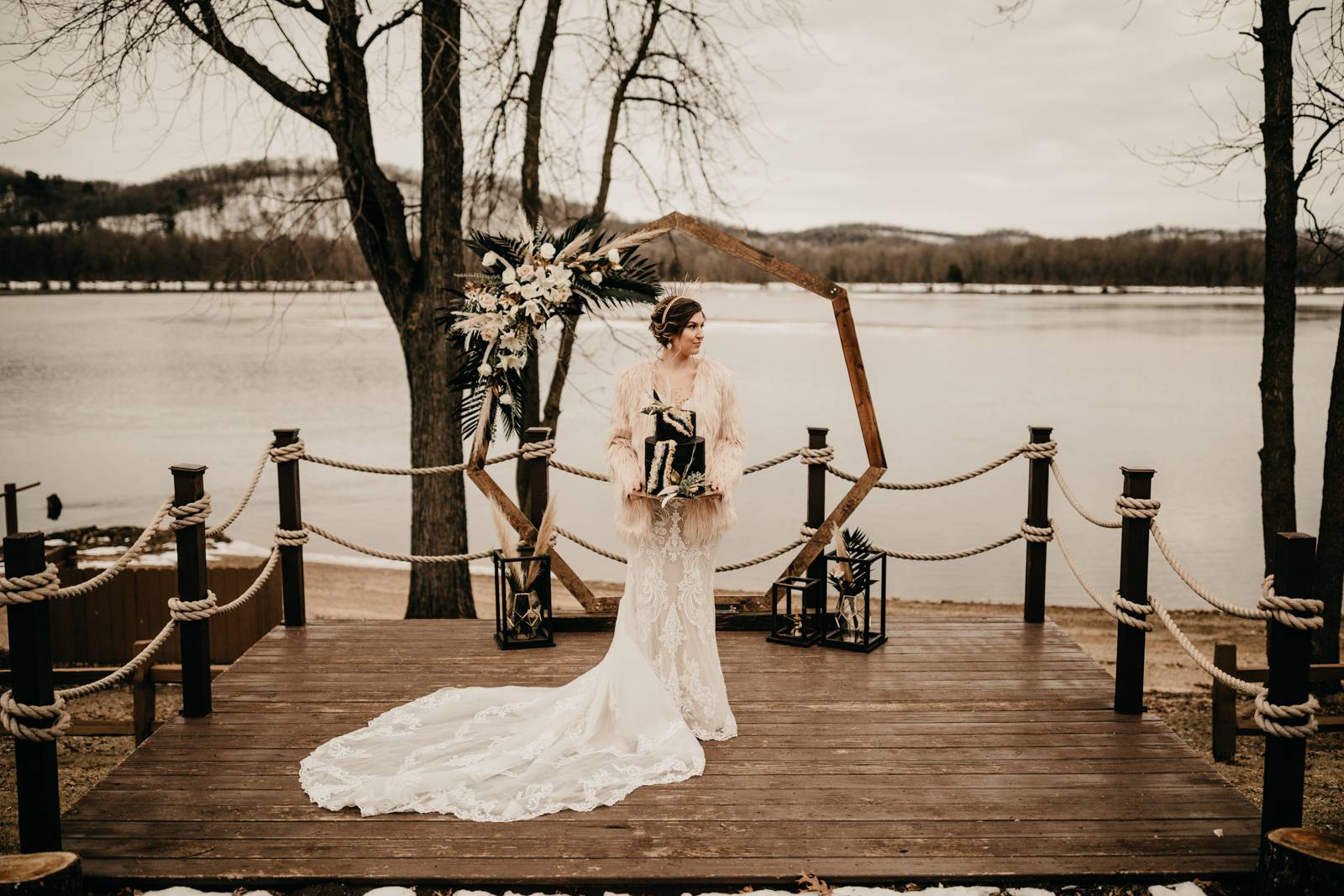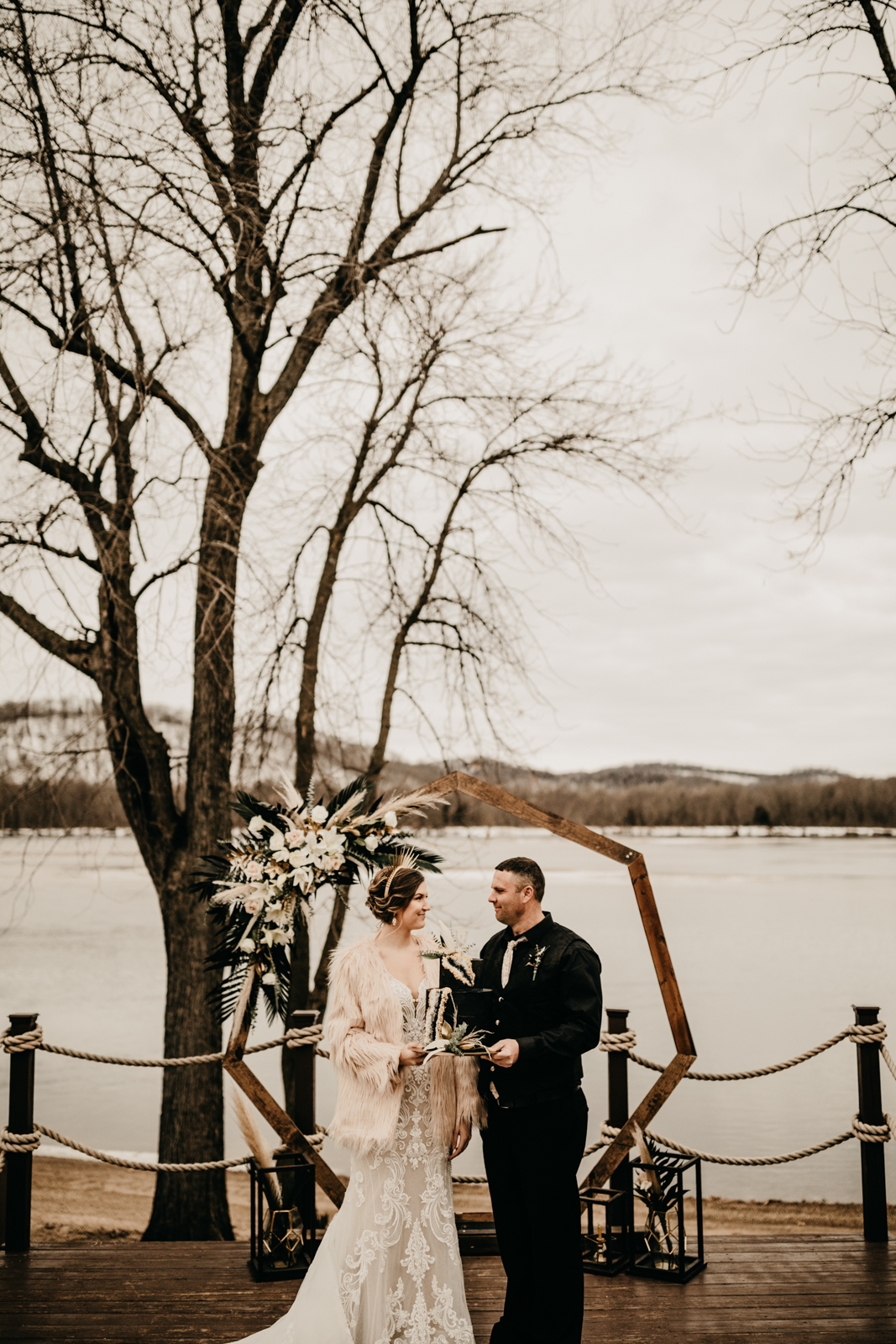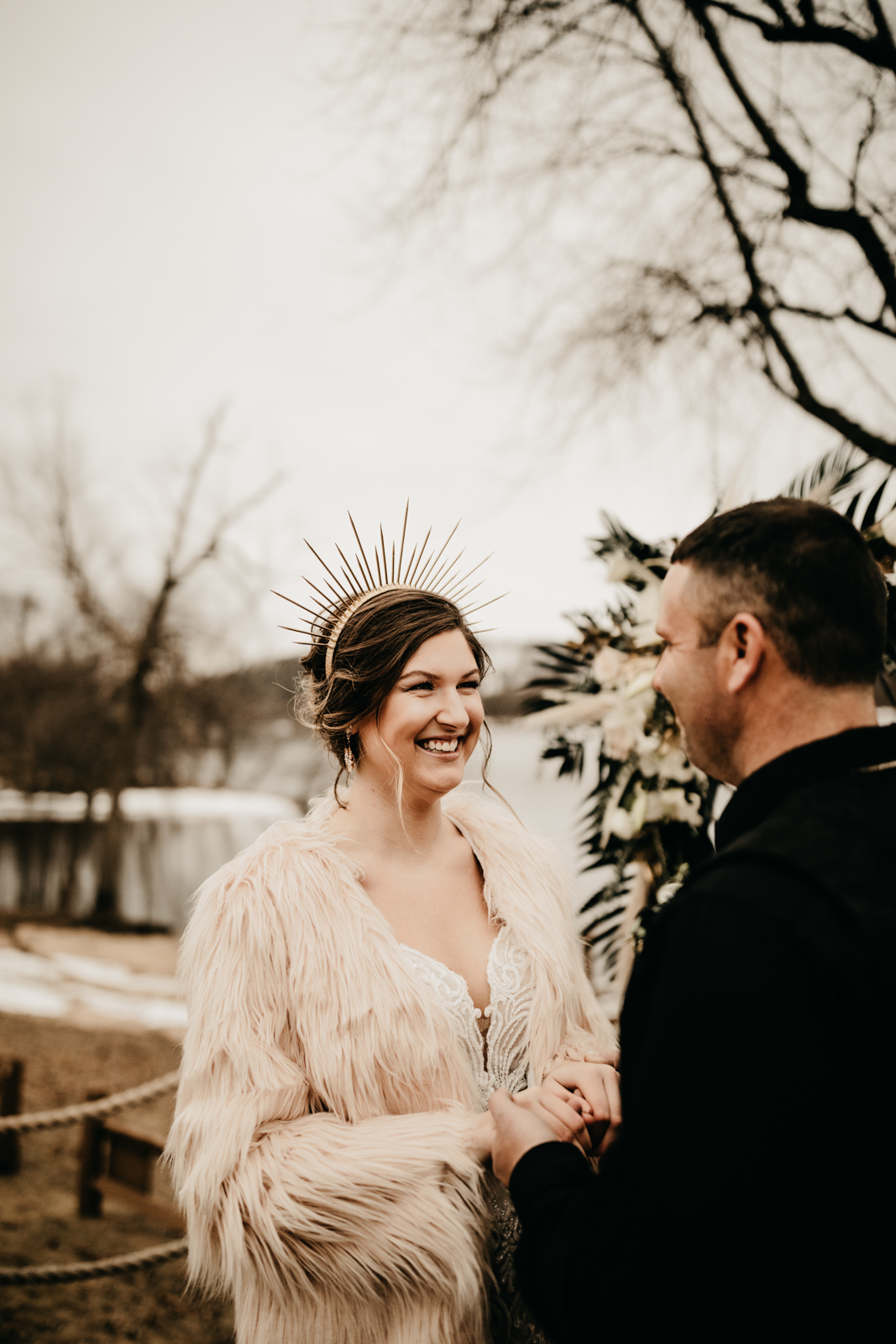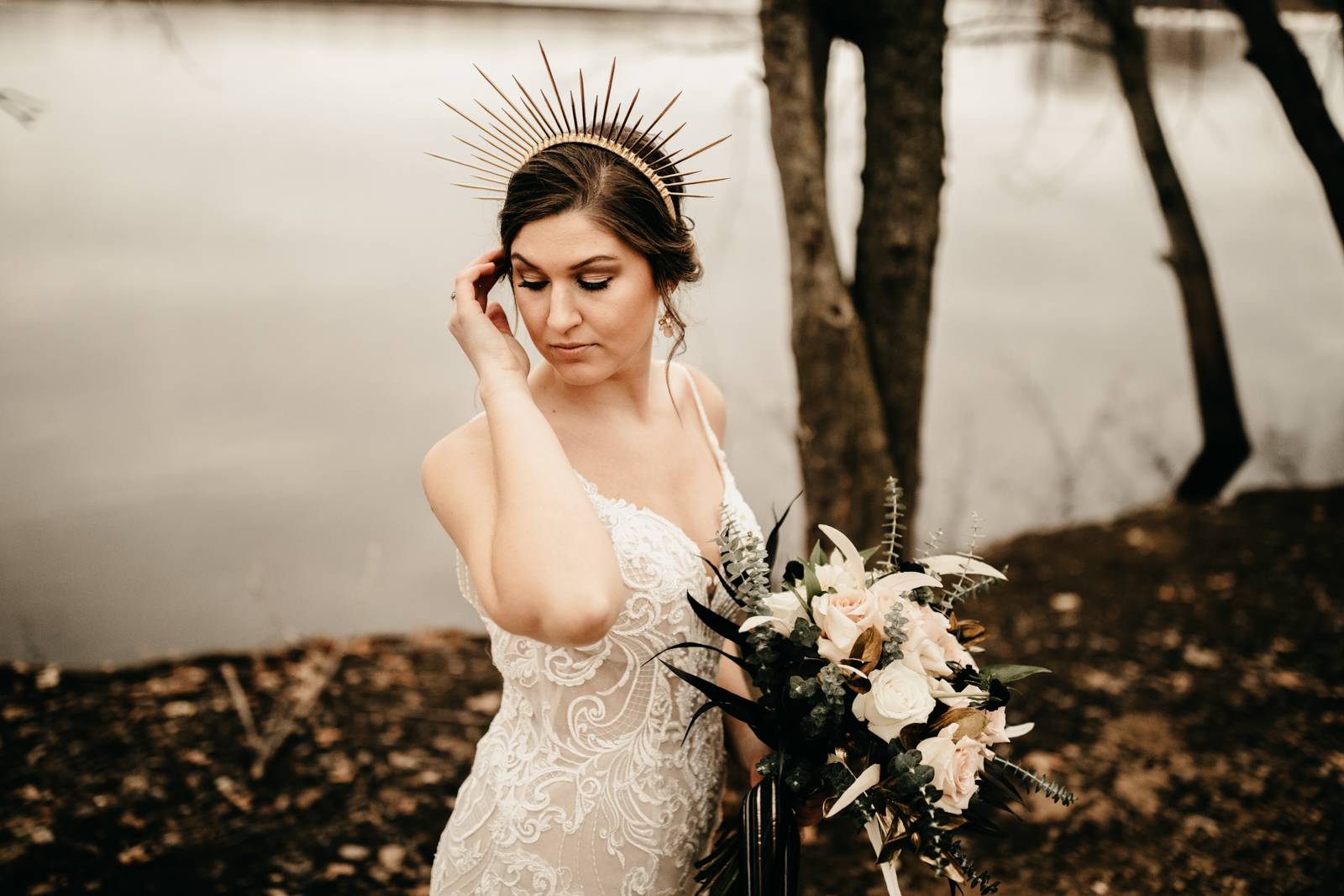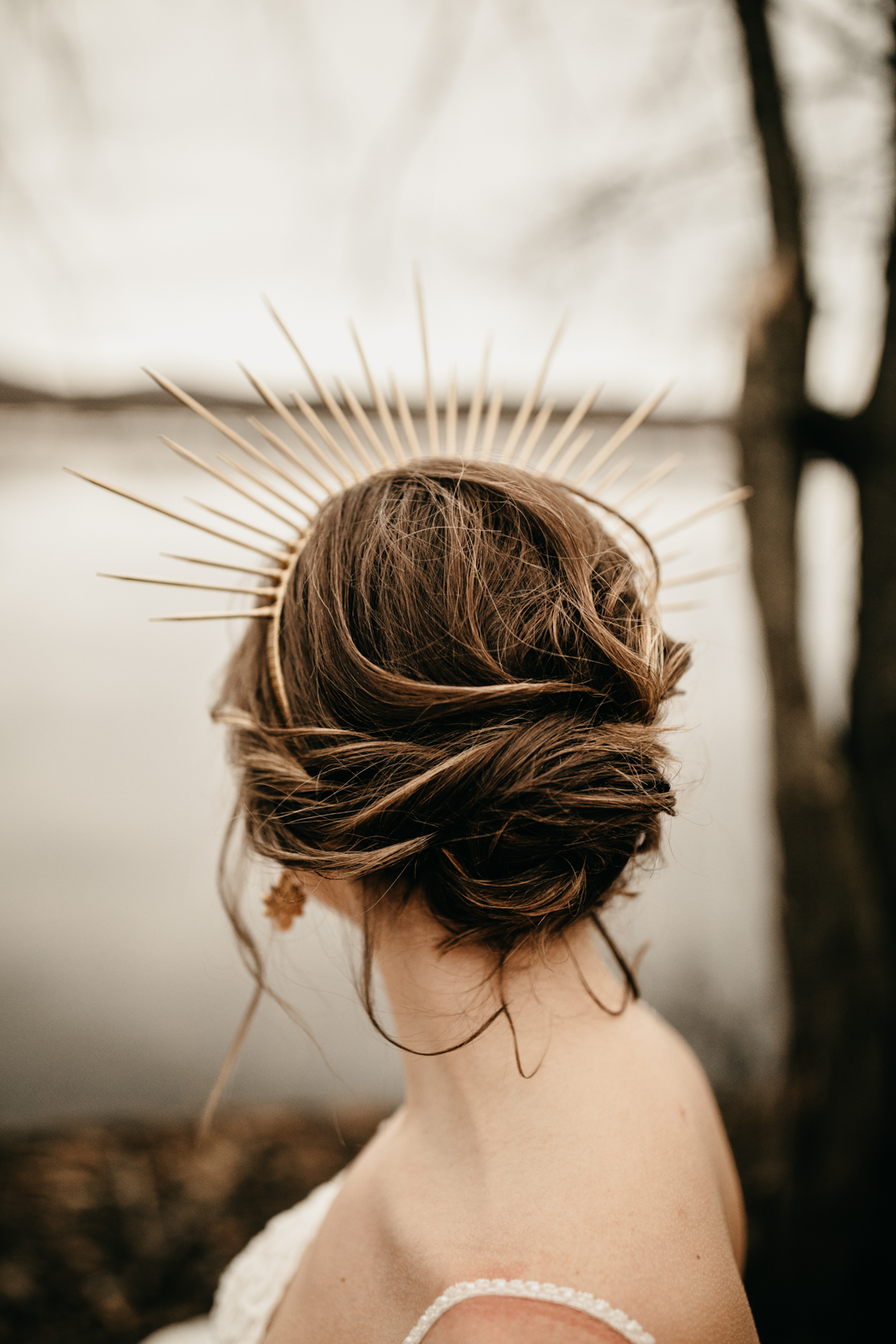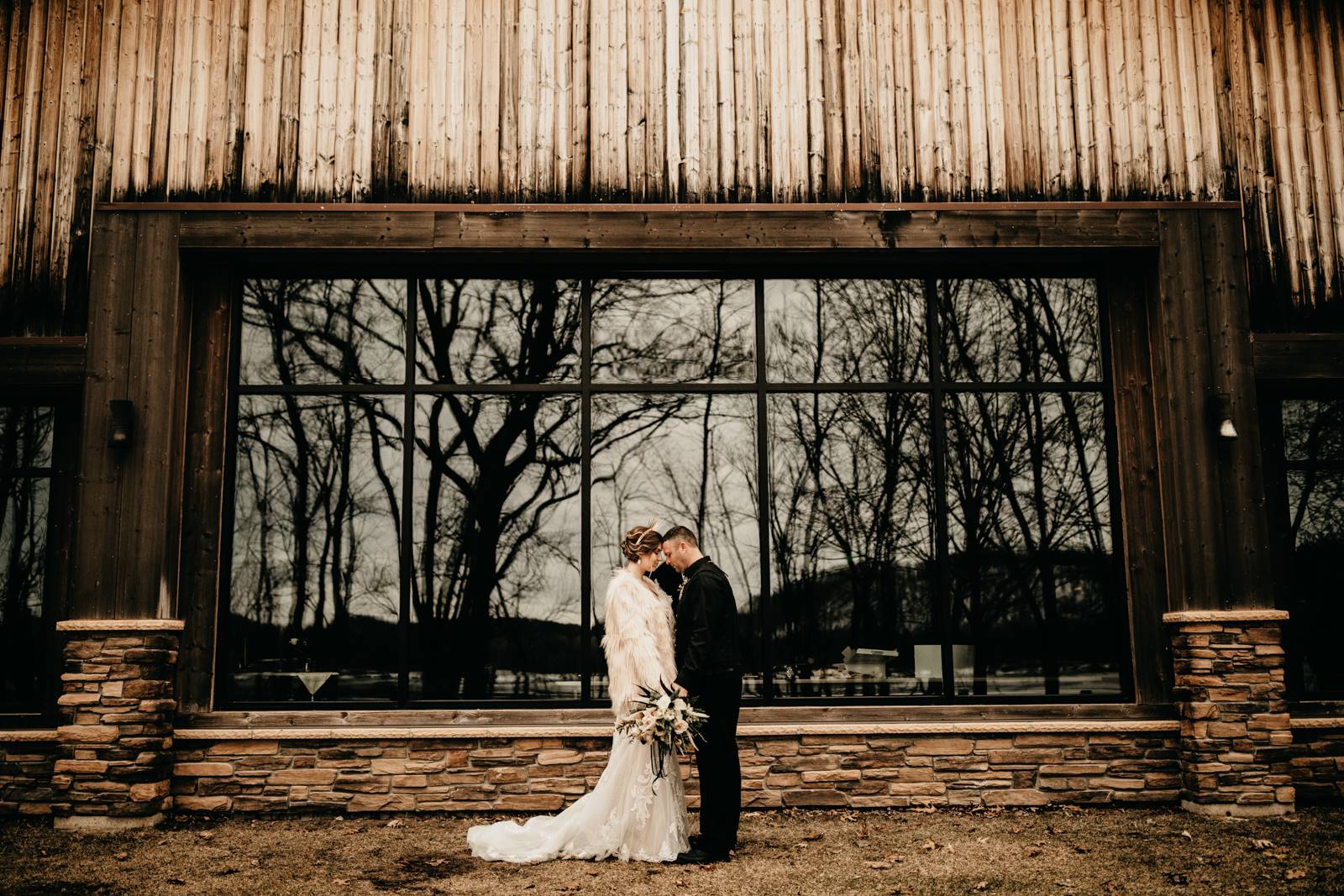 Would it really be a NYE wedding without the confetti?! We hope you continue to find new and special ways to celebrate with your love this New Year!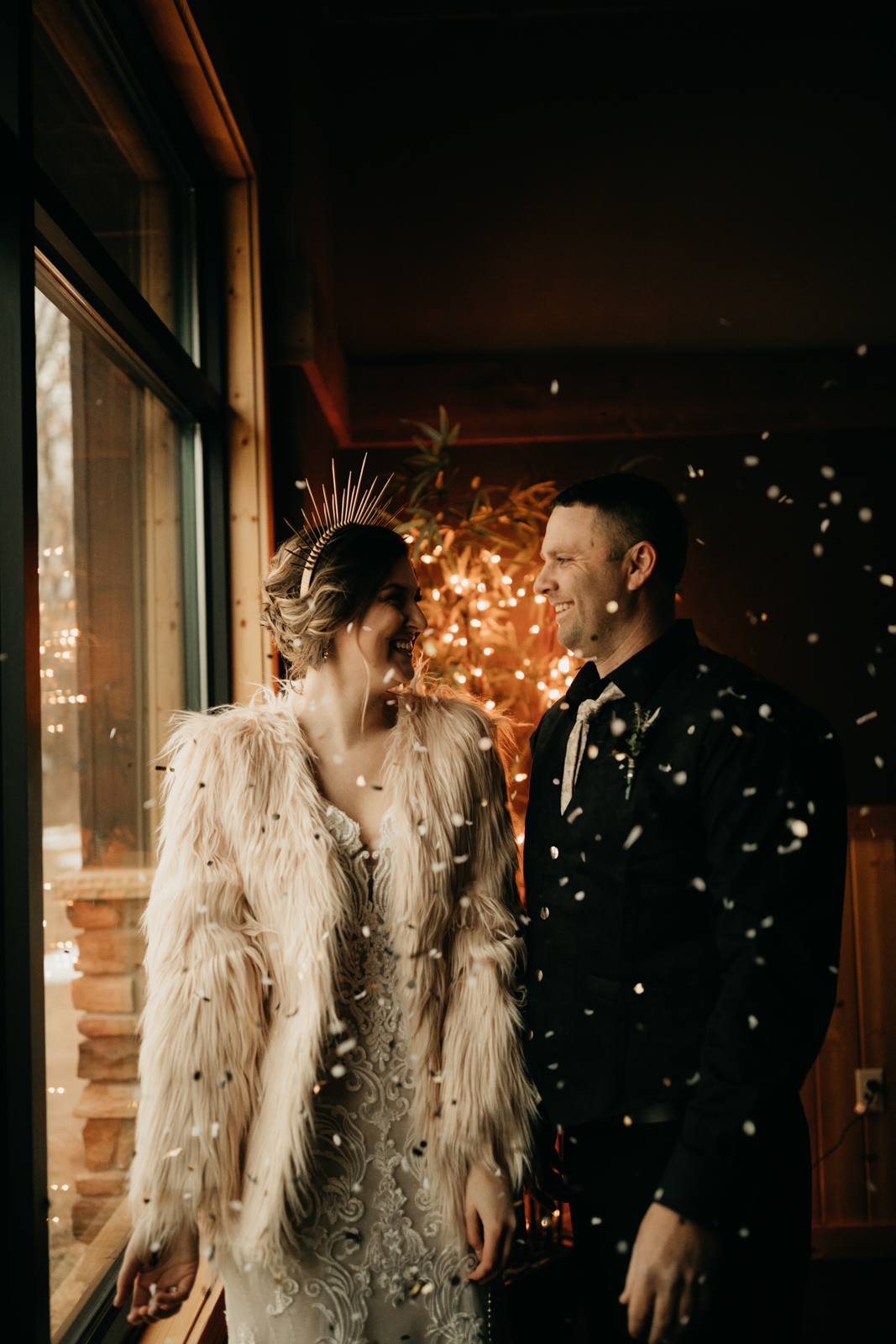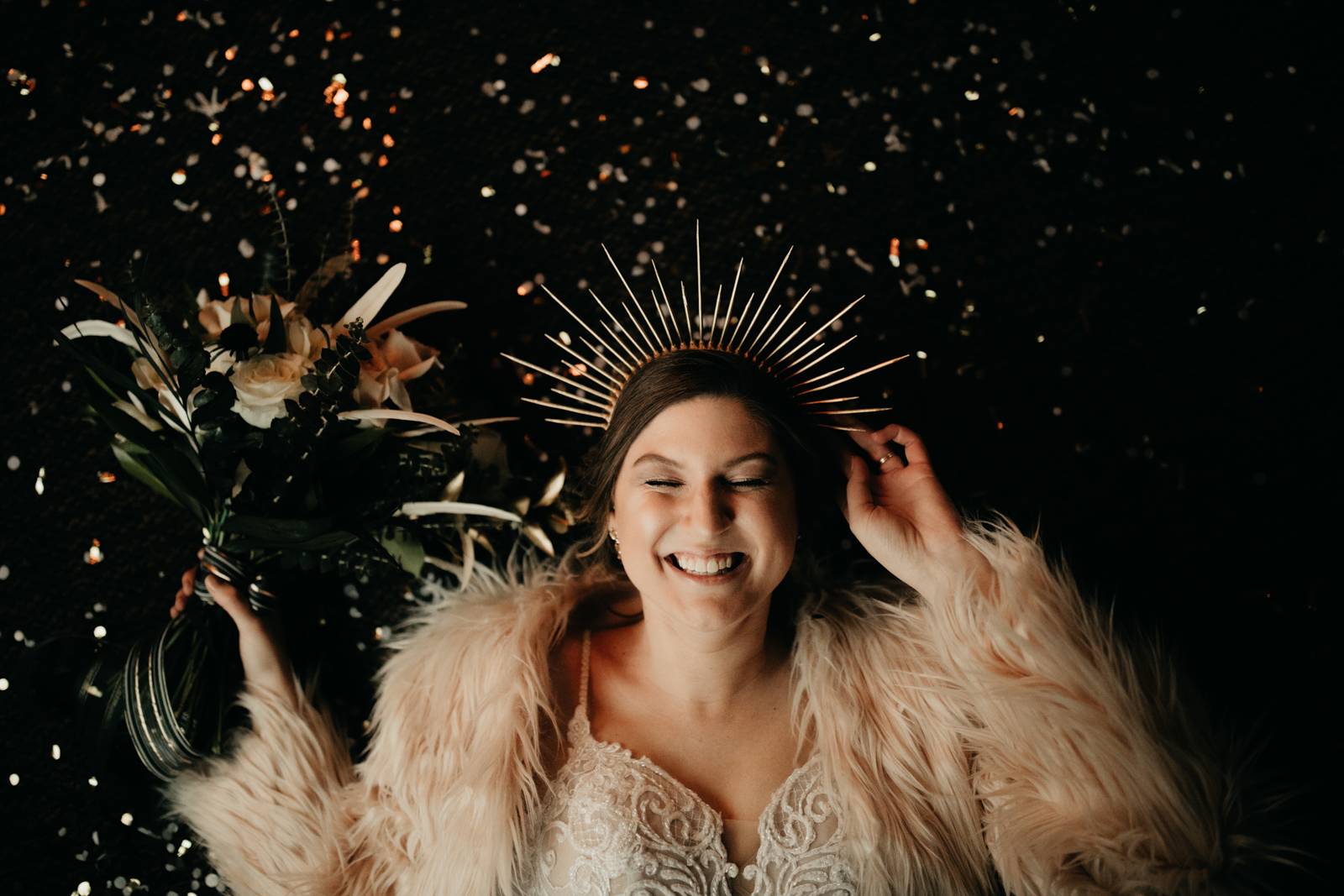 Get in touch with each of the talented vendors featured in today's shoot below! For more Wisconsin wedding inspiration, be sure to visit our other blog features here.