Love and laughter filled the air during the sunlit engagement shoot of Jackie and Dan. Photographed beautifully by Phoenix & Rose Photography and Co. and set against the backdrop of the picturesque Gibraltar Rock State Park. The photos reveal a happy couple with a few appearances of their canine companion. Read more about the plans Jackie and Dan have in place so far for their wedding day below.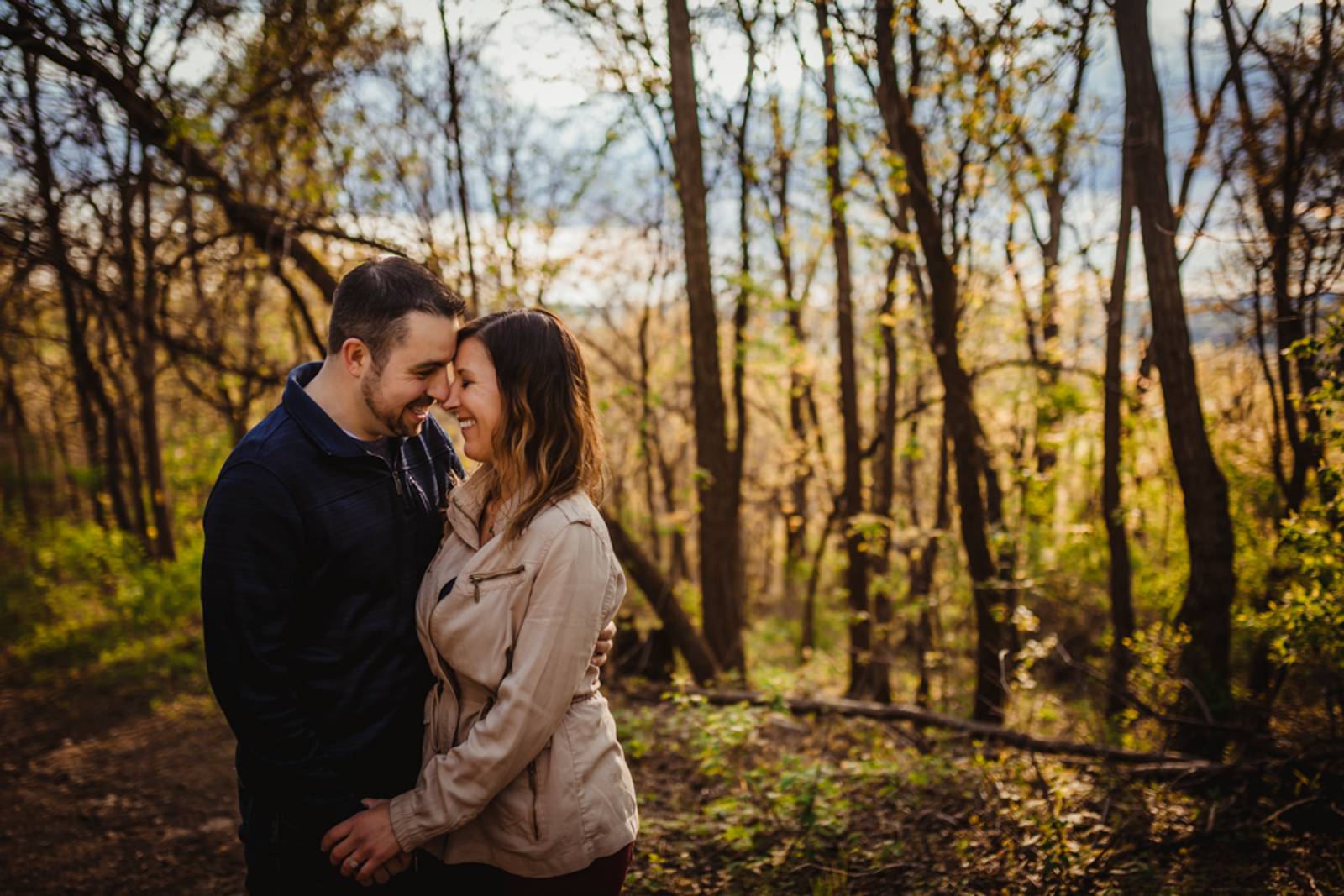 SHOOT DATE: 5/11/19

WHAT WAS YOUR VISION FOR YOUR ENGAGEMENT PHOTOS? We completely entrusted our photographer with vision, but in essence, we were interested in romantic, yet fun pictures with a beautiful natural background.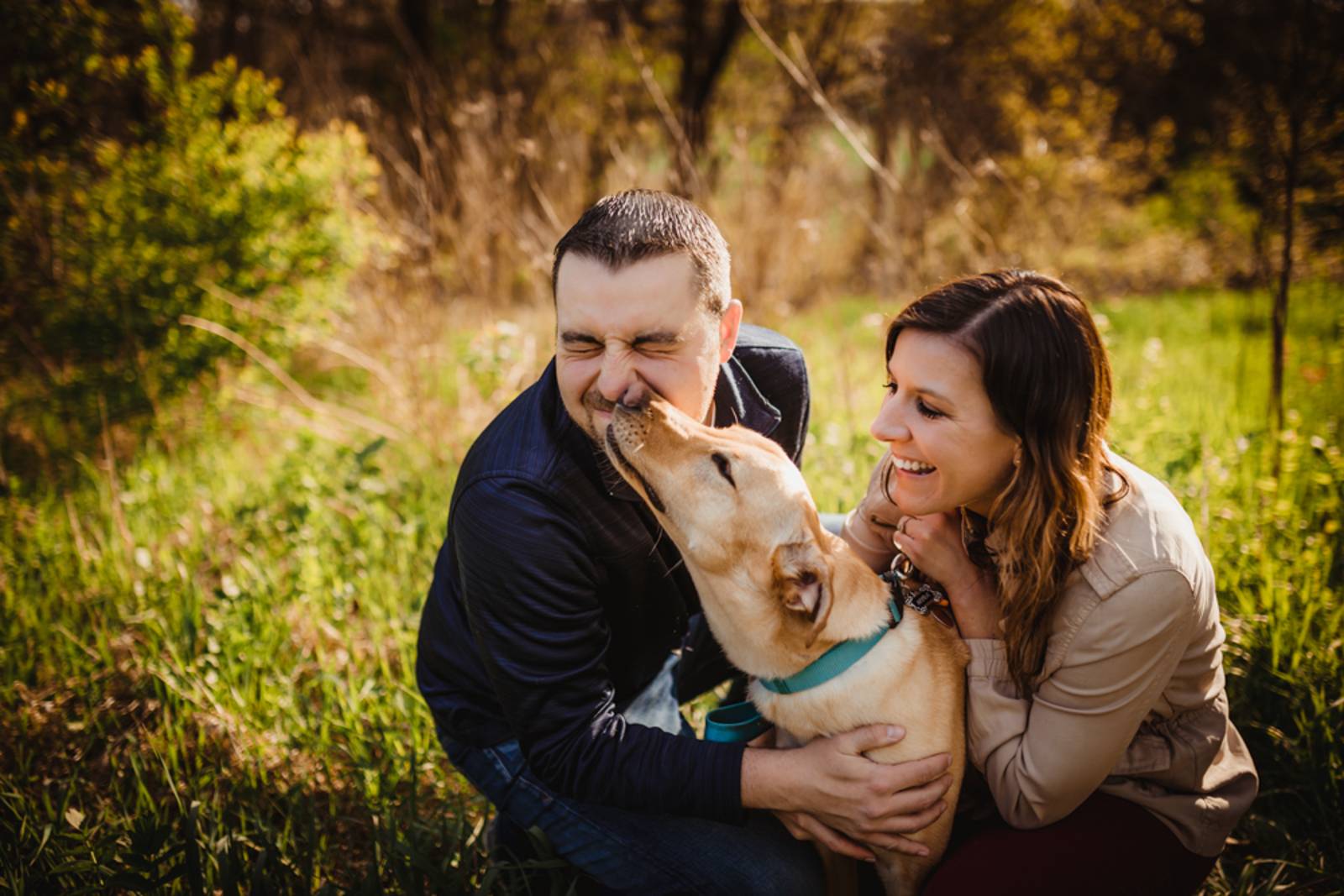 HOW DID YOU MEET? I was visiting a friend who lived in Chicago at the time, and Dan was living in a suburb of Chicago. Our paths crossed, sparks flew, and we haven't missed a day talking yet!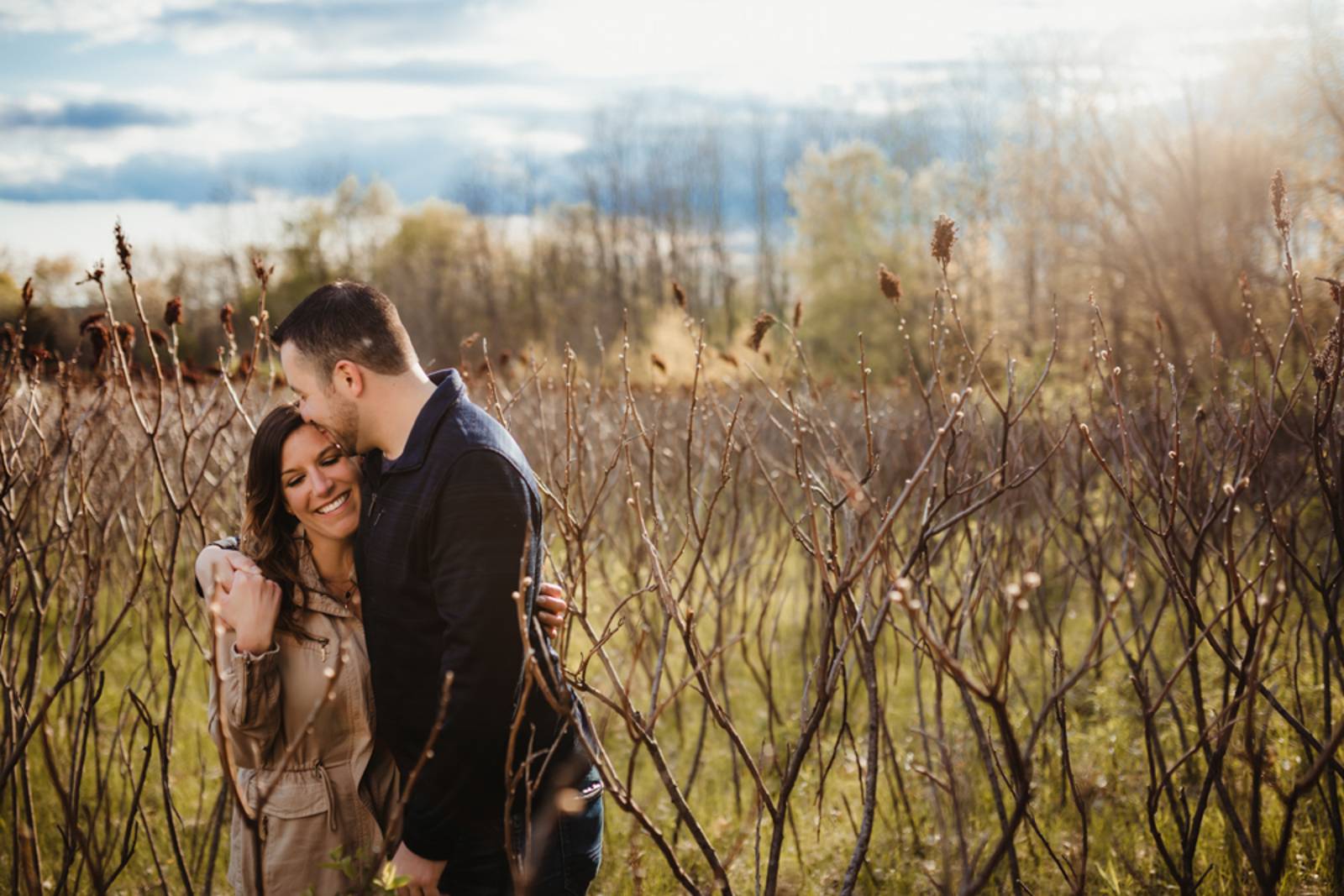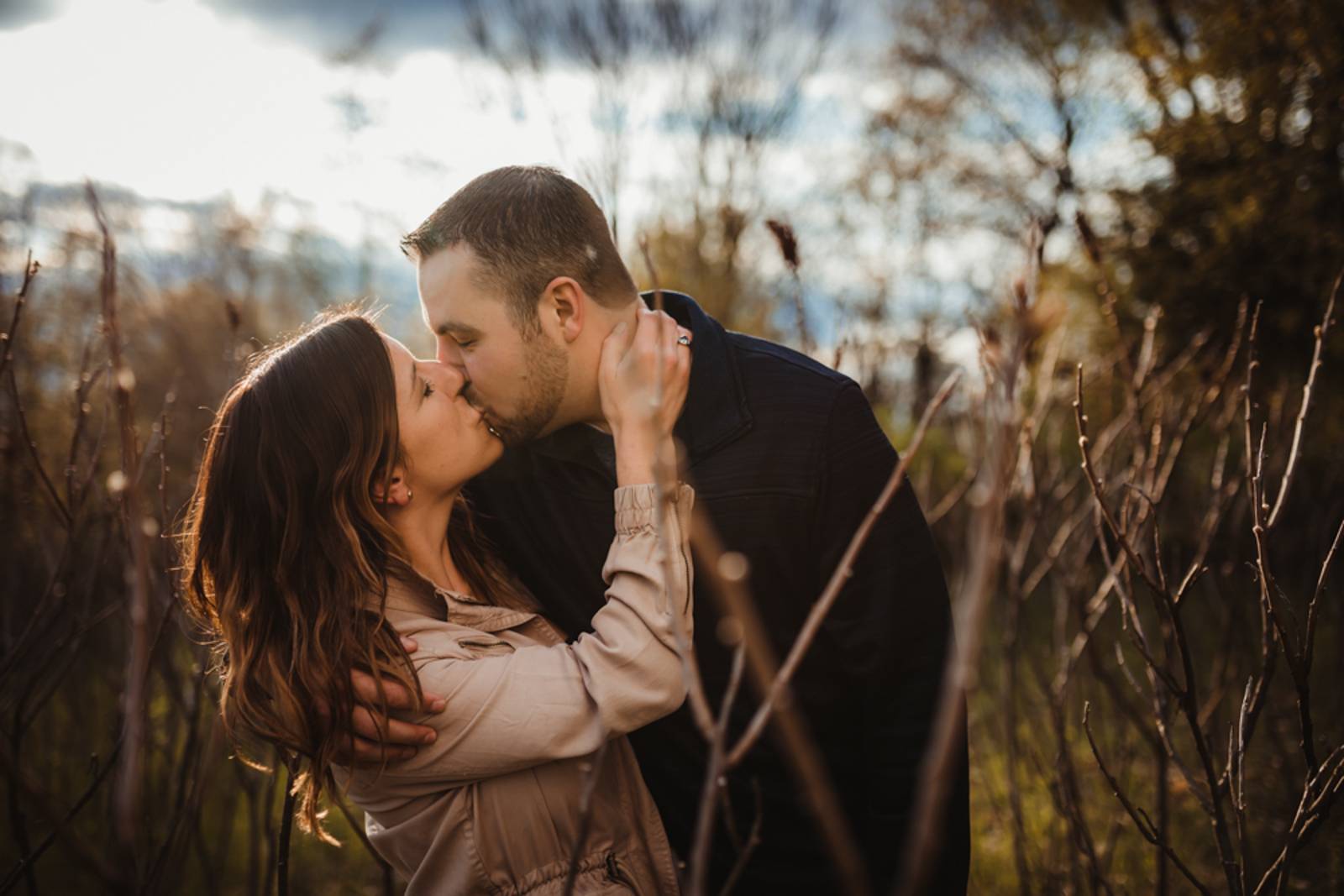 TELL US ABOUT YOUR PROPOSAL: We were at our home with our puppy and cat, eating our traditional spaghetti dinner that we usually have on Wednesday's but missed it the night before. It also happened to be St. 'Nick's Day in which you gift someone a small gift. It was also my 'nephew's birthday, whom I'm very close too. Dan got down on one knee. We cried, we laughed, and could not wipe the smiles off our faces. It was such a happy night! A perfect evening, completely unexpected, in our home with our furbabies.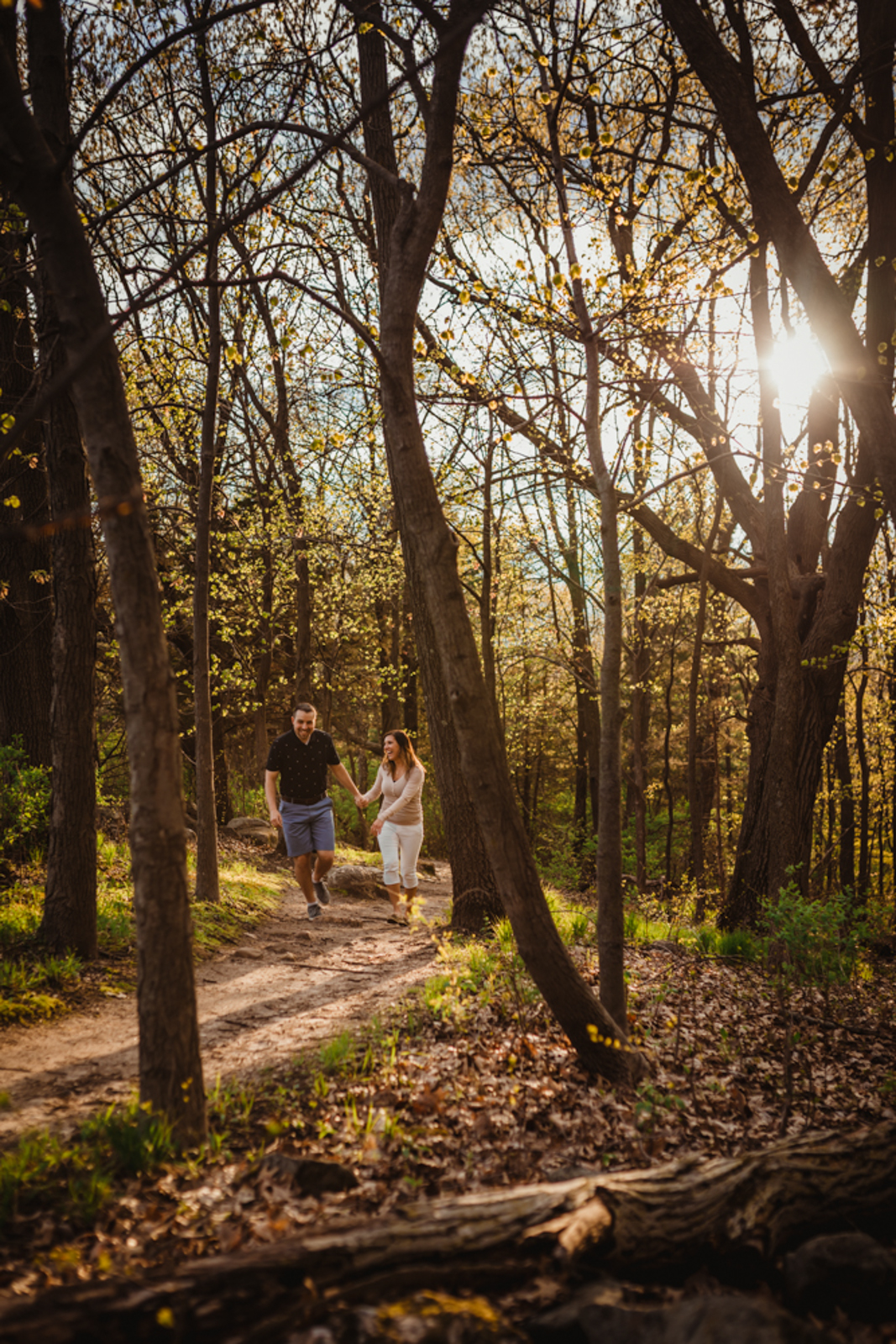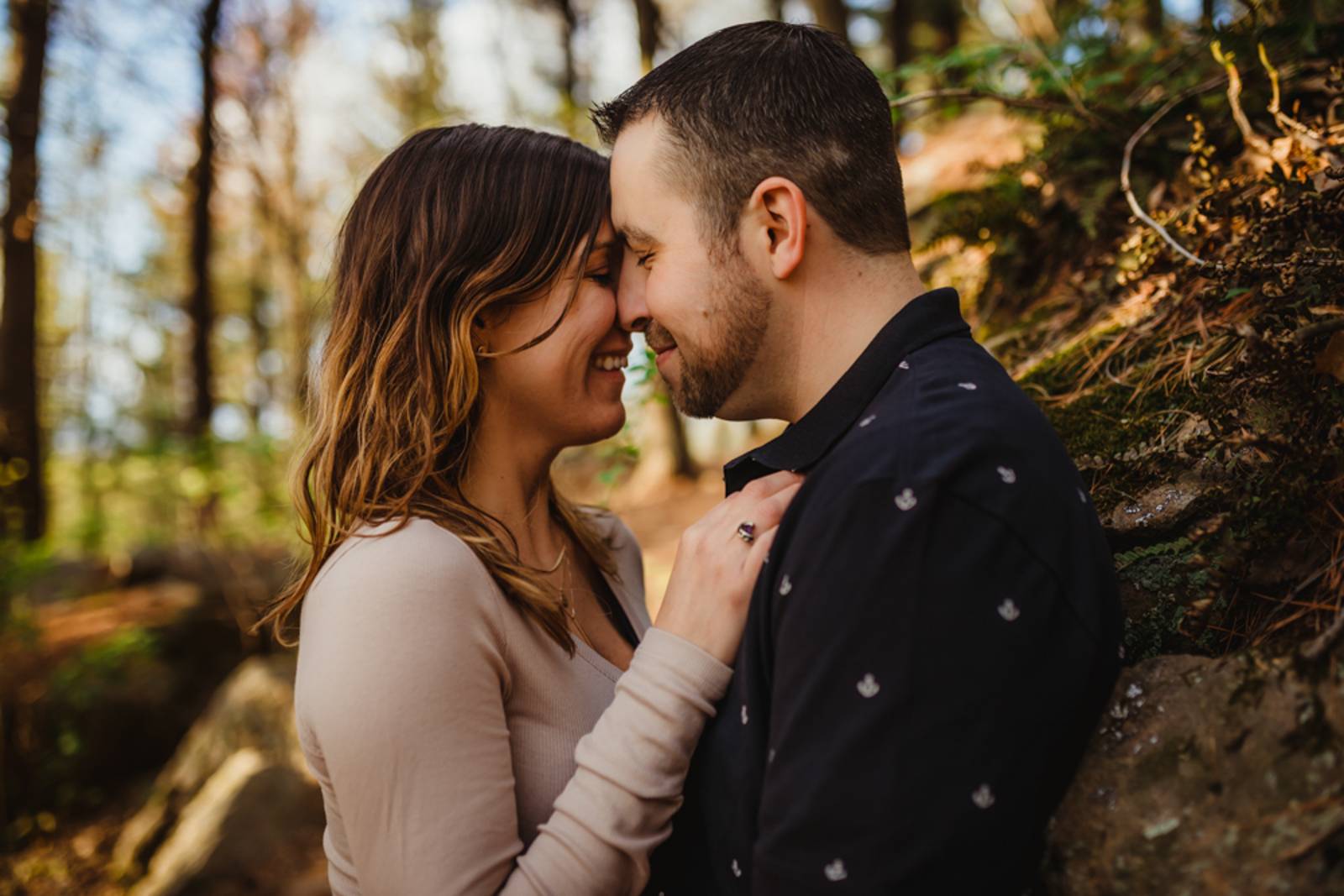 HOW DID YOU CHOOSE THE LOCATION OF YOUR SESSION? Our photographer recommended it, and we agreed. It was perfect!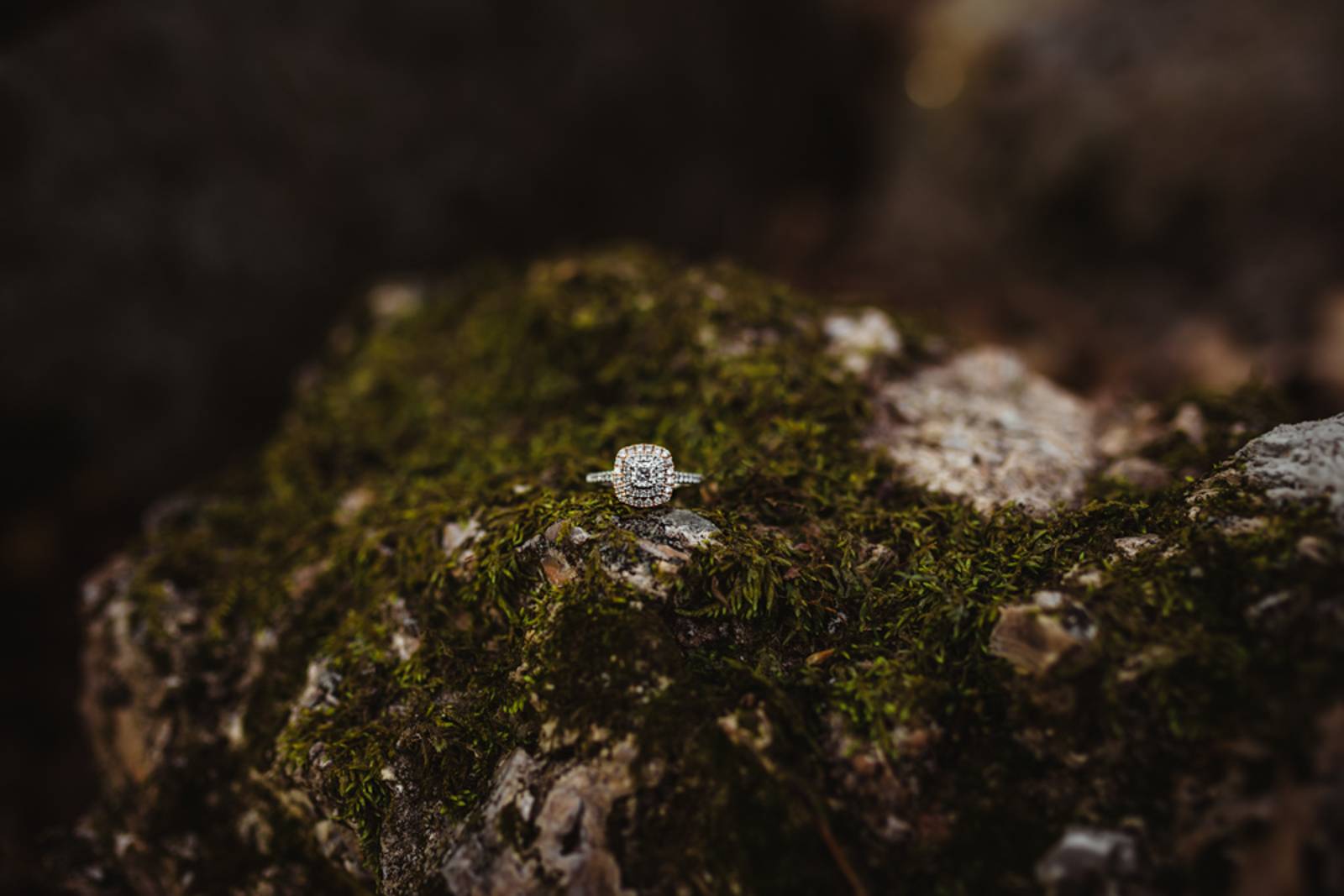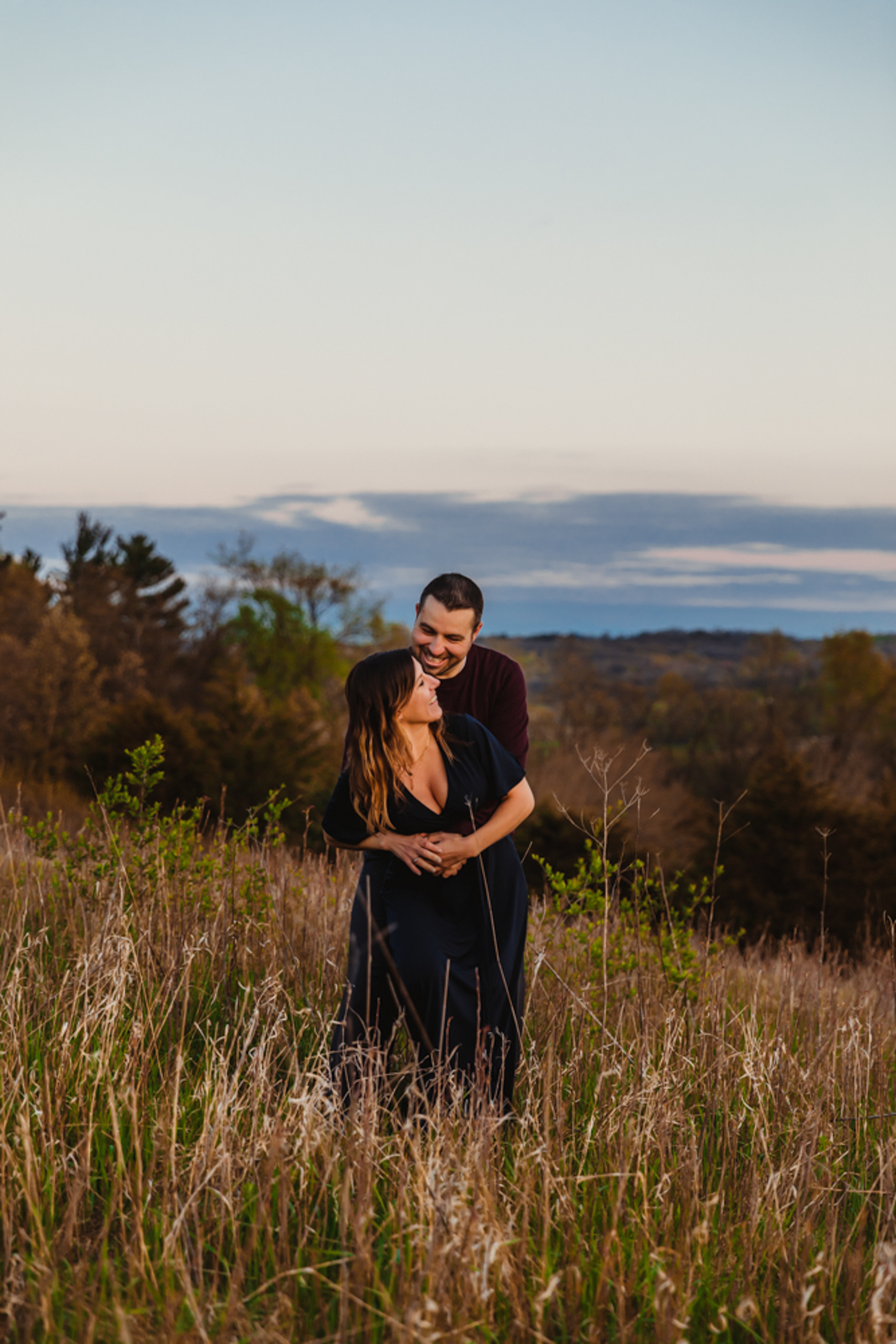 ANY OTHER DETAILS PLANNED? We have accomplished most of our big venue decisions already. Our venue is out of an old refurbished barn looking over a valley surrounding the Wisconsin River and is absolutely gorgeous. Our vision was for the ceremony, dinner, and reception to all be under one roof. We couldn't be more happy with our venue choice! My dad passed almost four years ago, and we wanted to incorporate him into the wedding somehow. I also come from a very musically inclined family. Therefore, I asked one of his brother's to marry us, and his other brother to the play ceremony music on his guitar.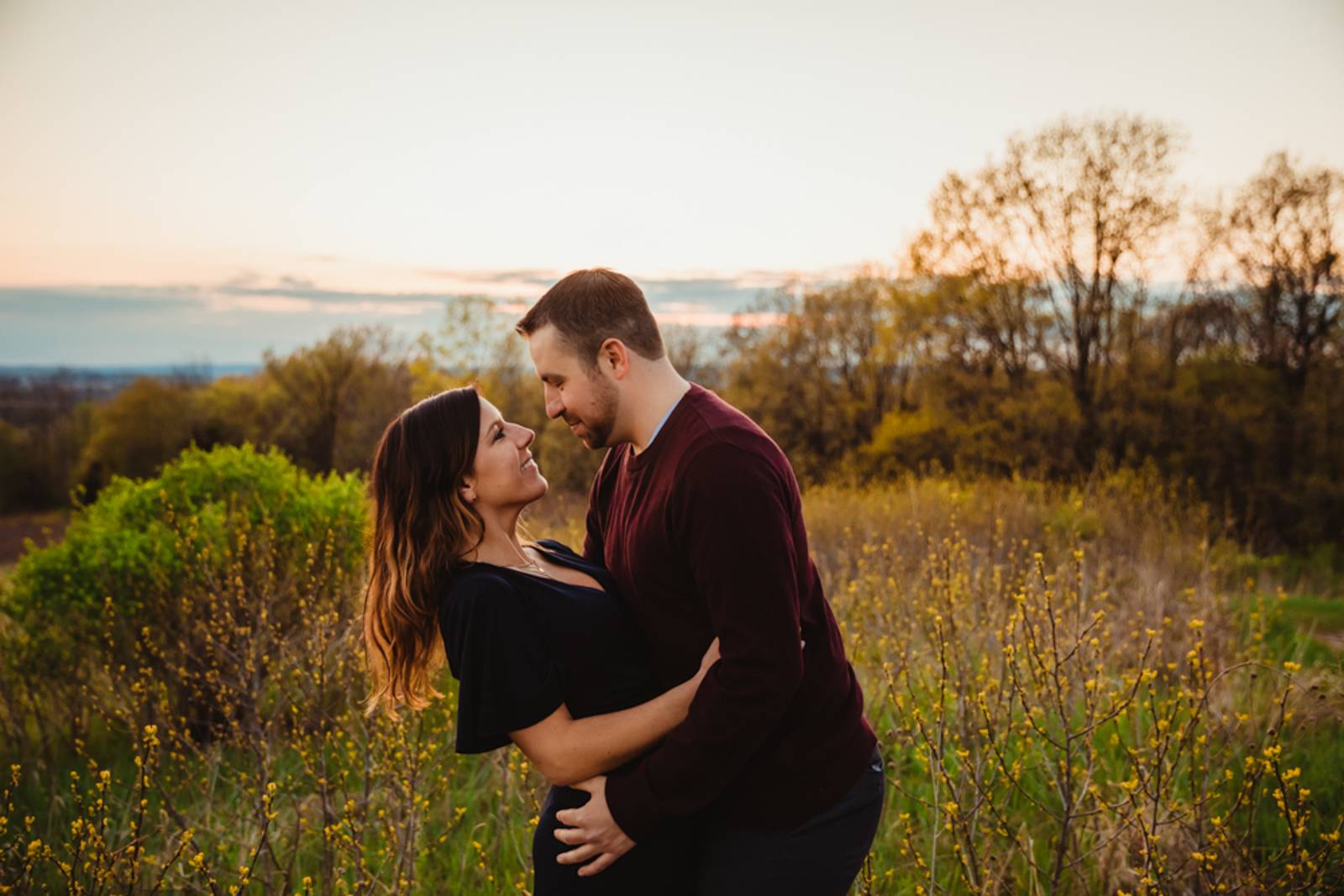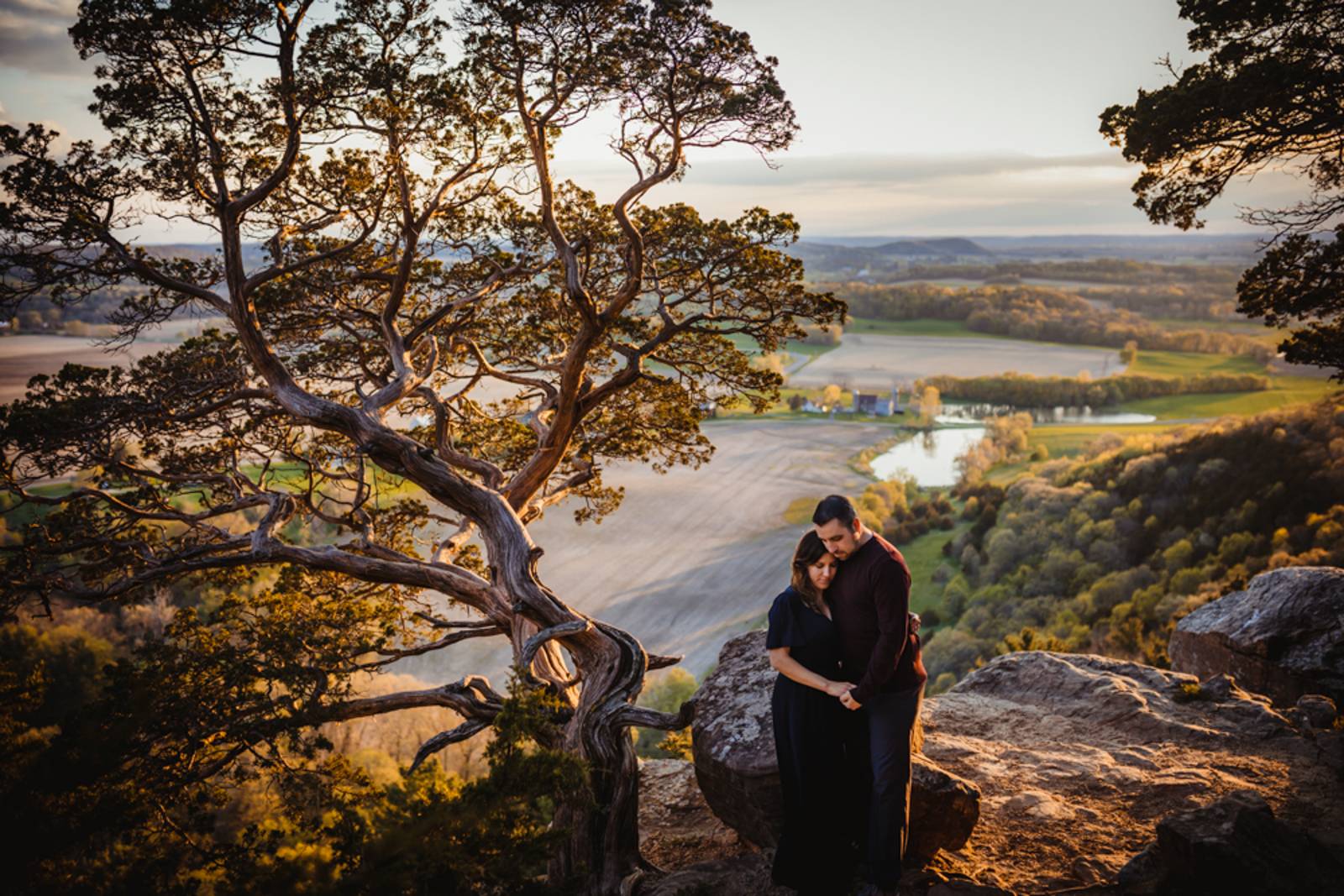 WHAT IS YOUR WEDDING INSPIRATION AND STYLE/THEME FOR YOUR WEDDING? If we had a theme, it would be rustic, romantic. Colors incorporated are bordeaux, navy blue, gold, light pink, and white. We will plan to have many green leafy plants incorporated into decor and flowers, many golden colored candles, lanterns, and gold figurines. Our image is that every guest table has different decor. We like attention to detail.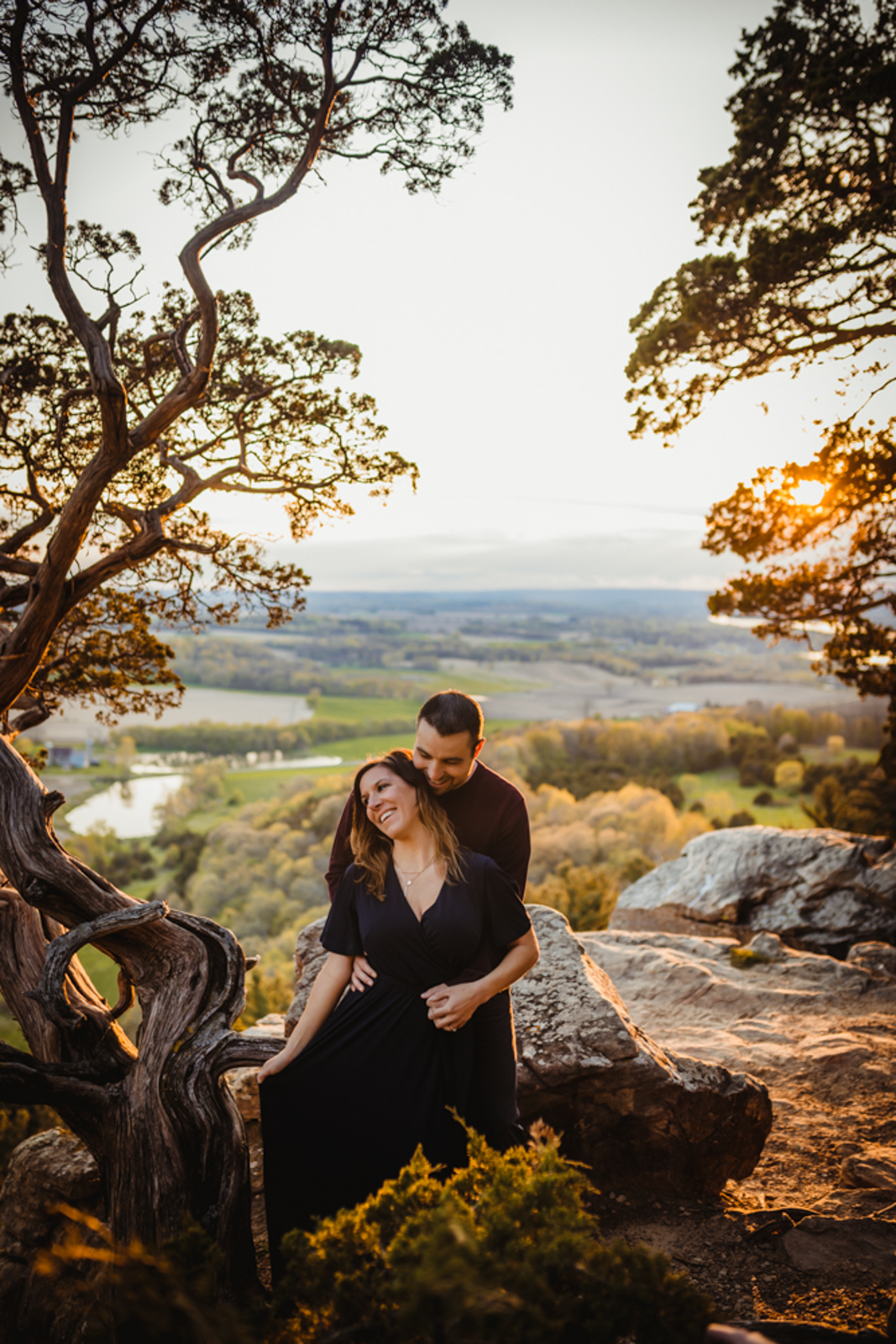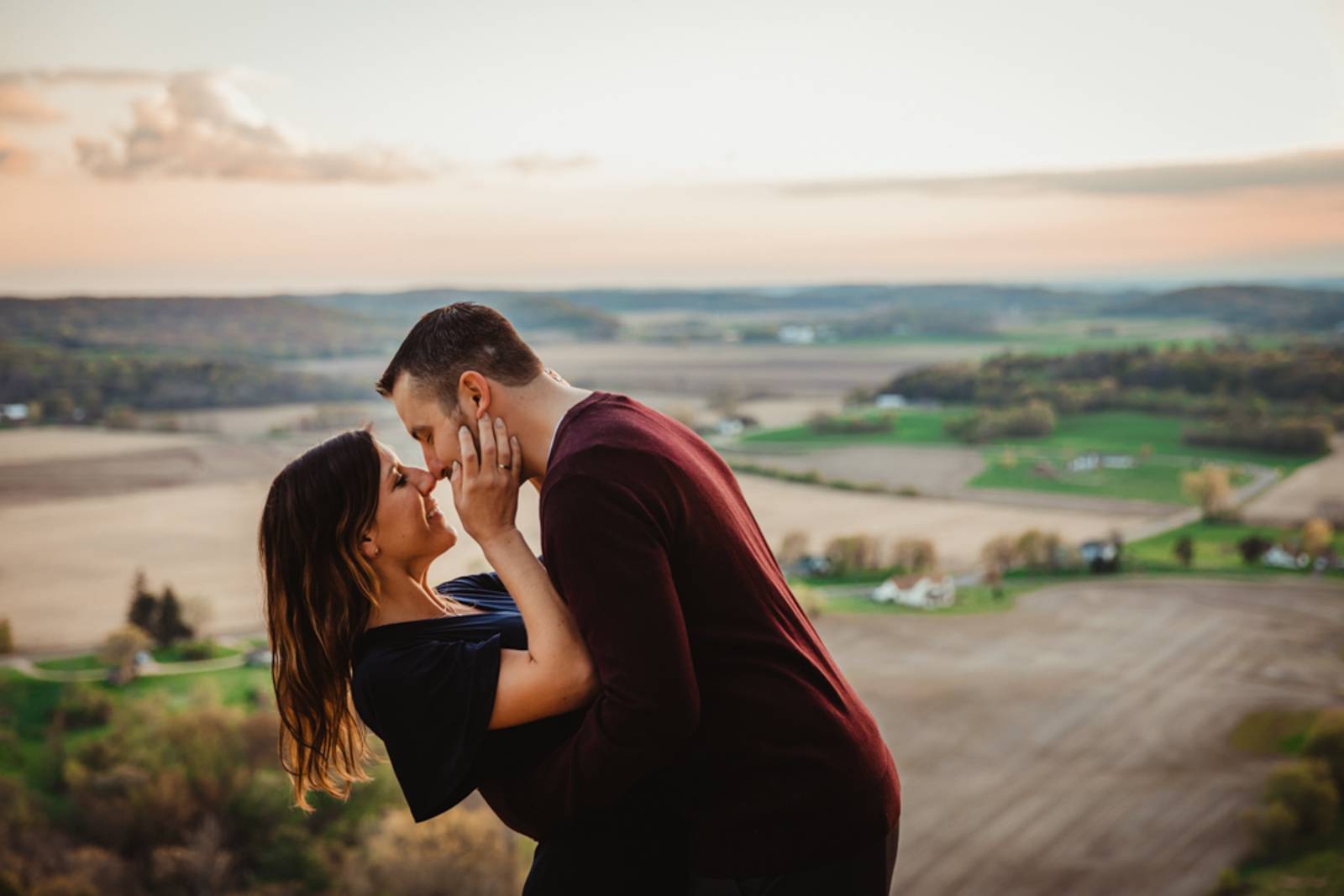 ANYTHING ELSE YOU'D LIKE TO SHARE ABOUT YOUR WEDDING JOURNEY SO FAR? In total, we will have 1.5 years to plan our wedding before the big day. Initially, I thought it would be too long, but I actually love that we chose a long engagement. With having so much time to plan, we have pretty much had our picks with venue selections and never felt rushed. We already live busy lives, so it's been nice not to feel stressed out about timelines when planning our wedding. We've enjoyed it so much! It also gives you more time to come up with creative, personal ideas.