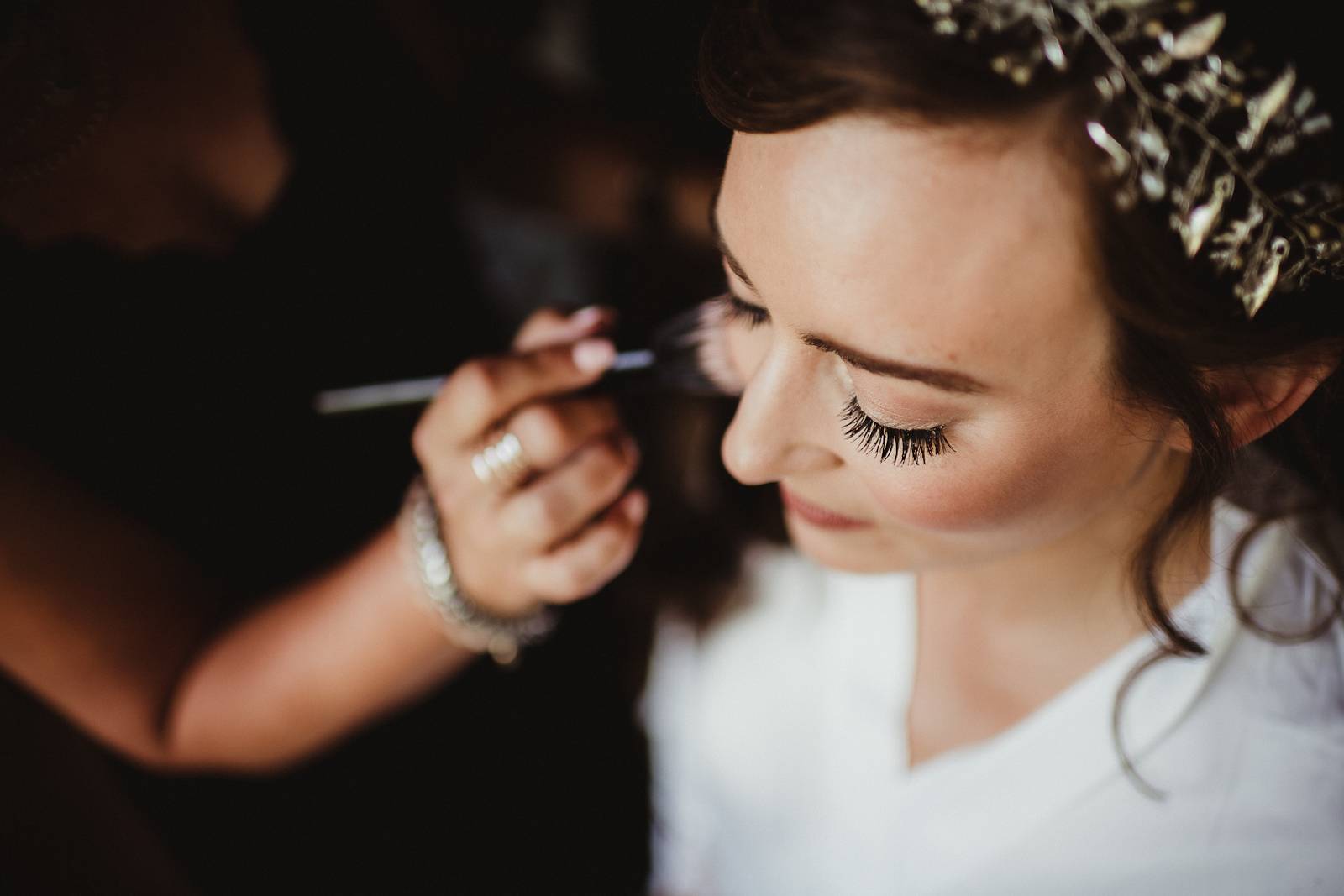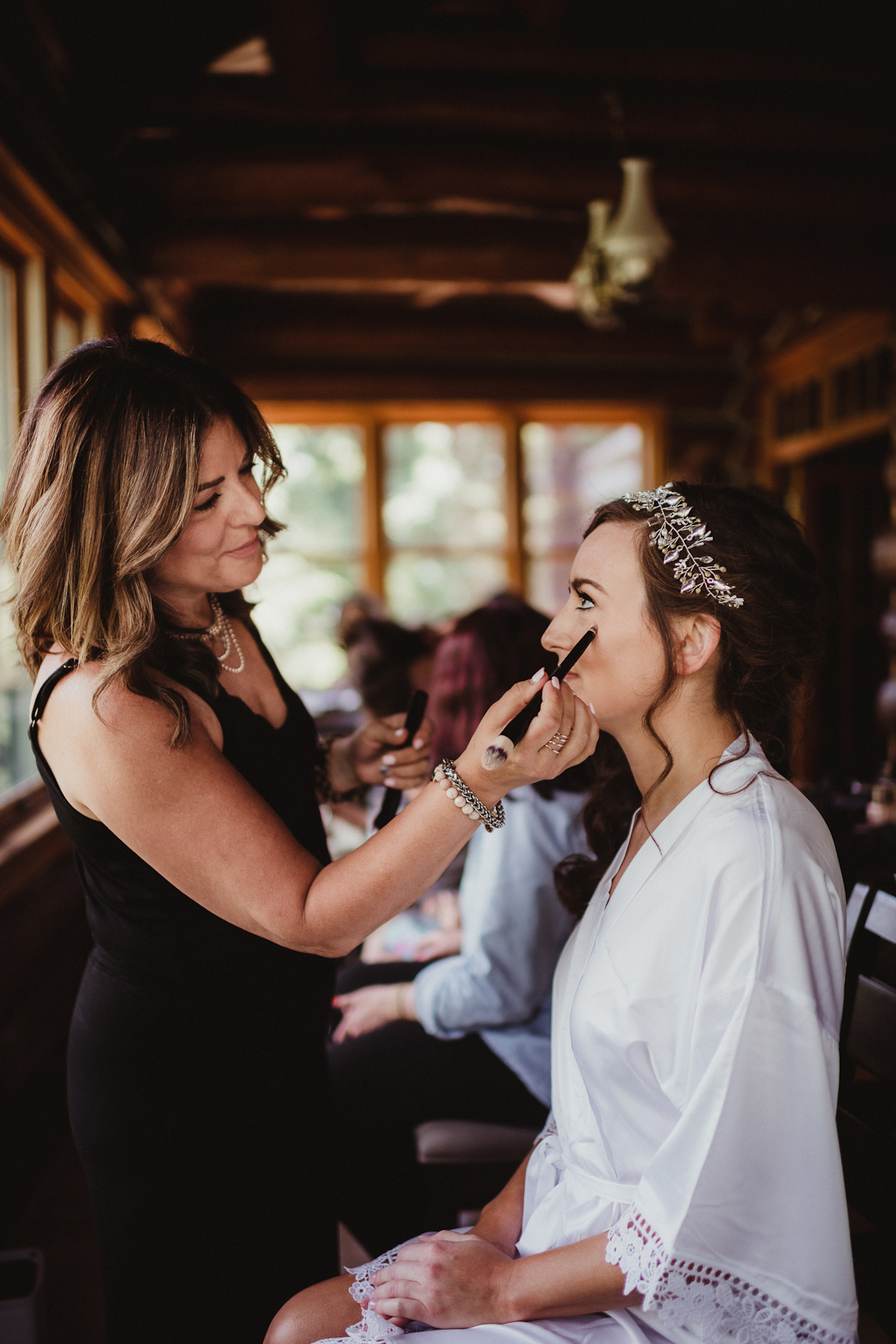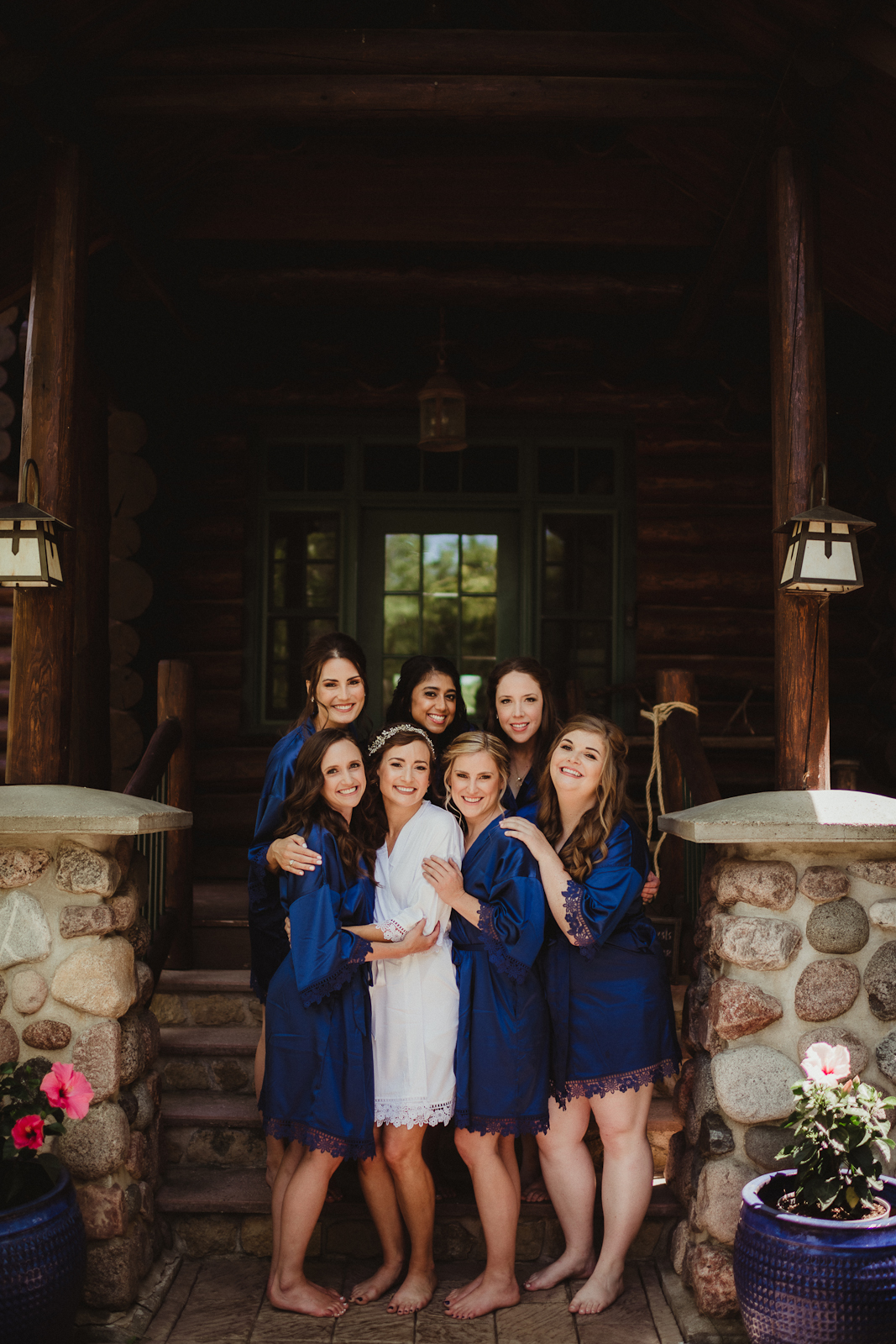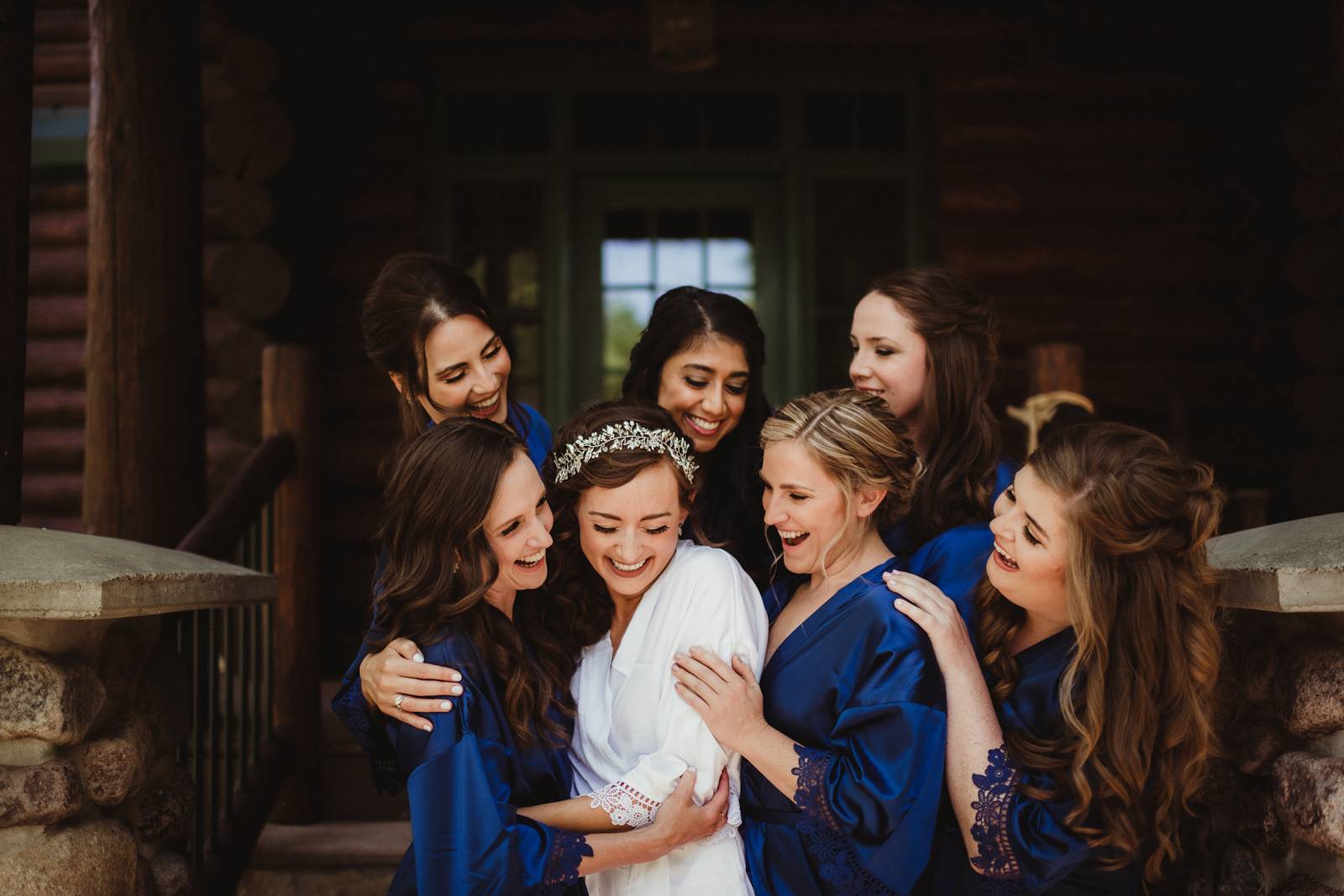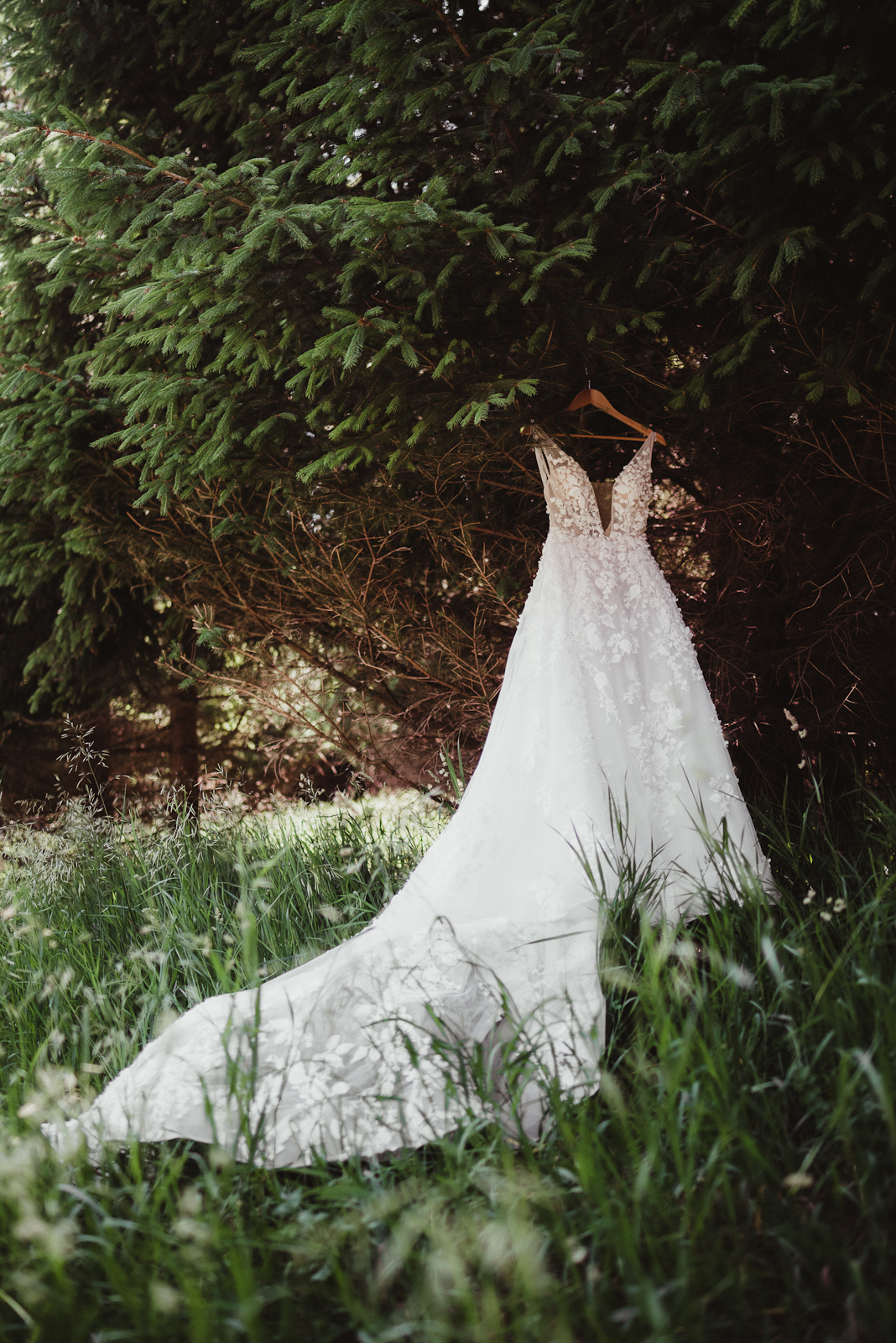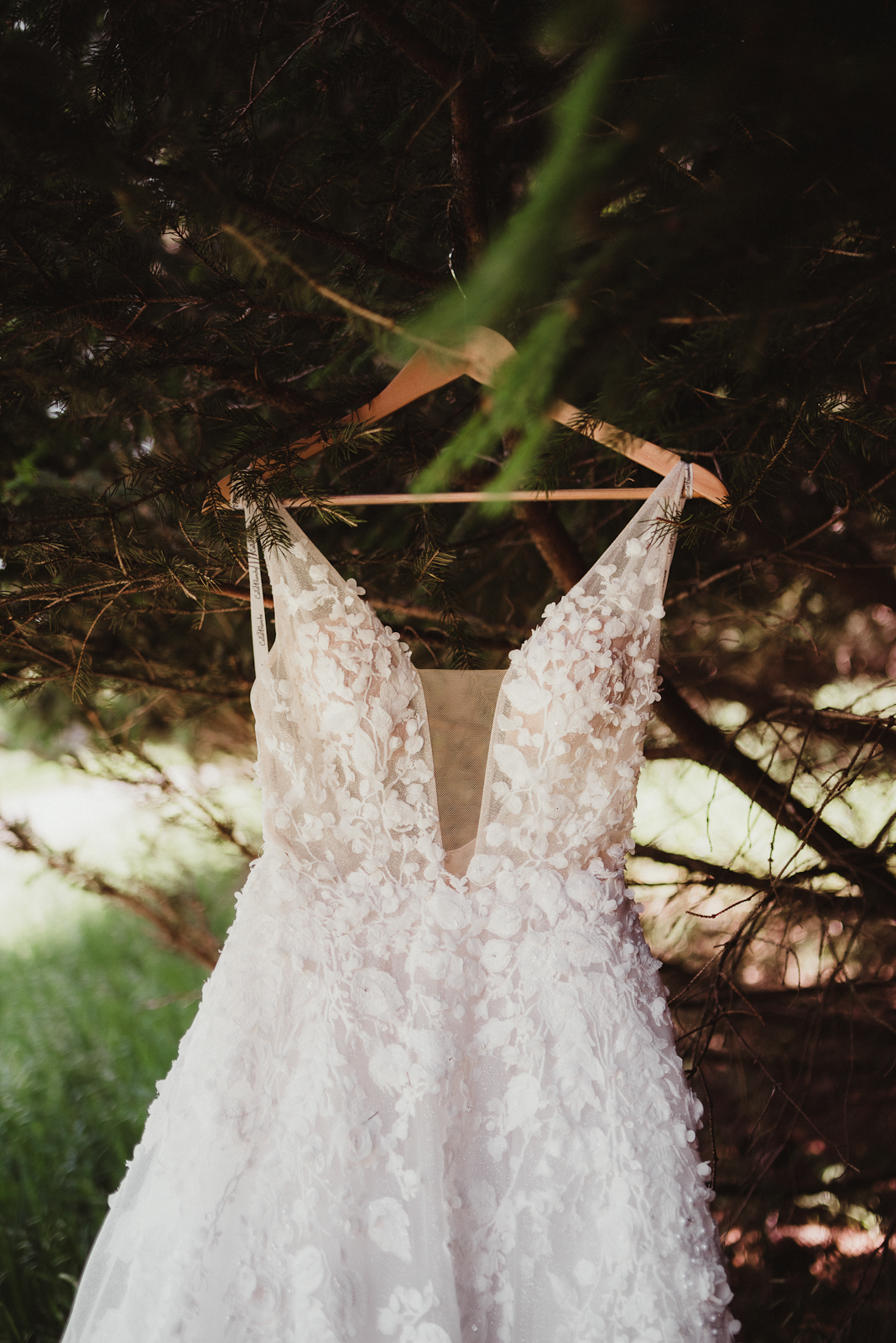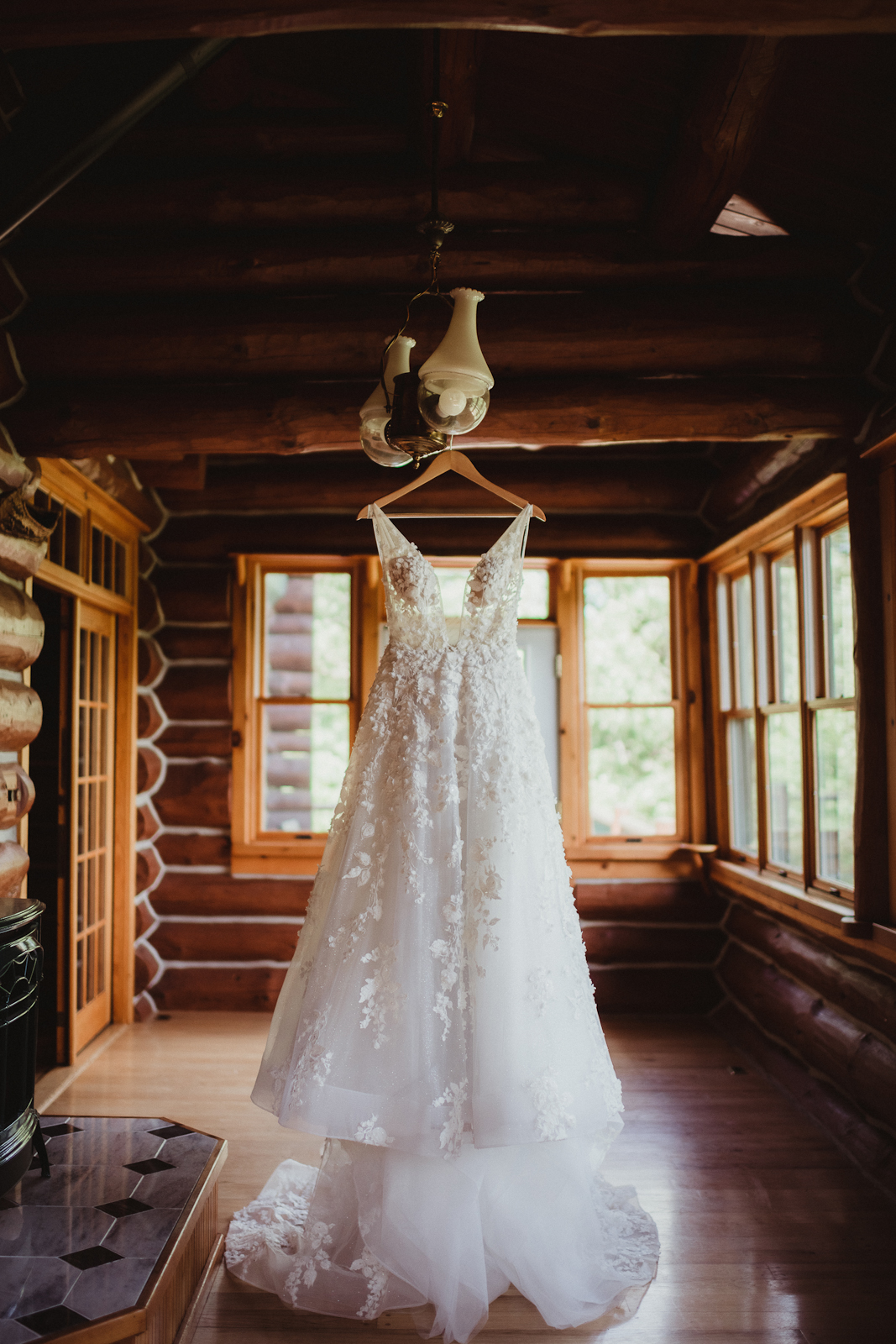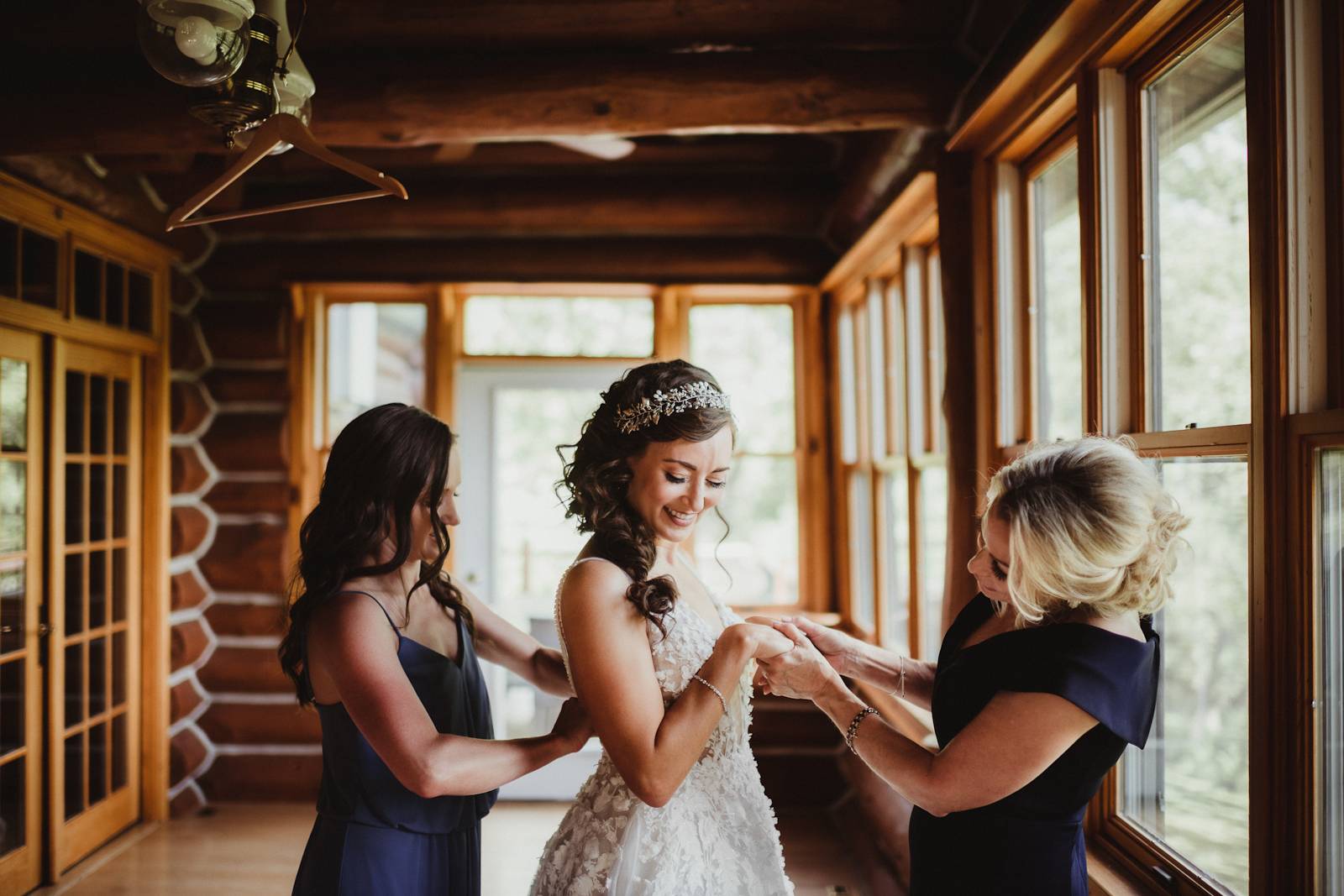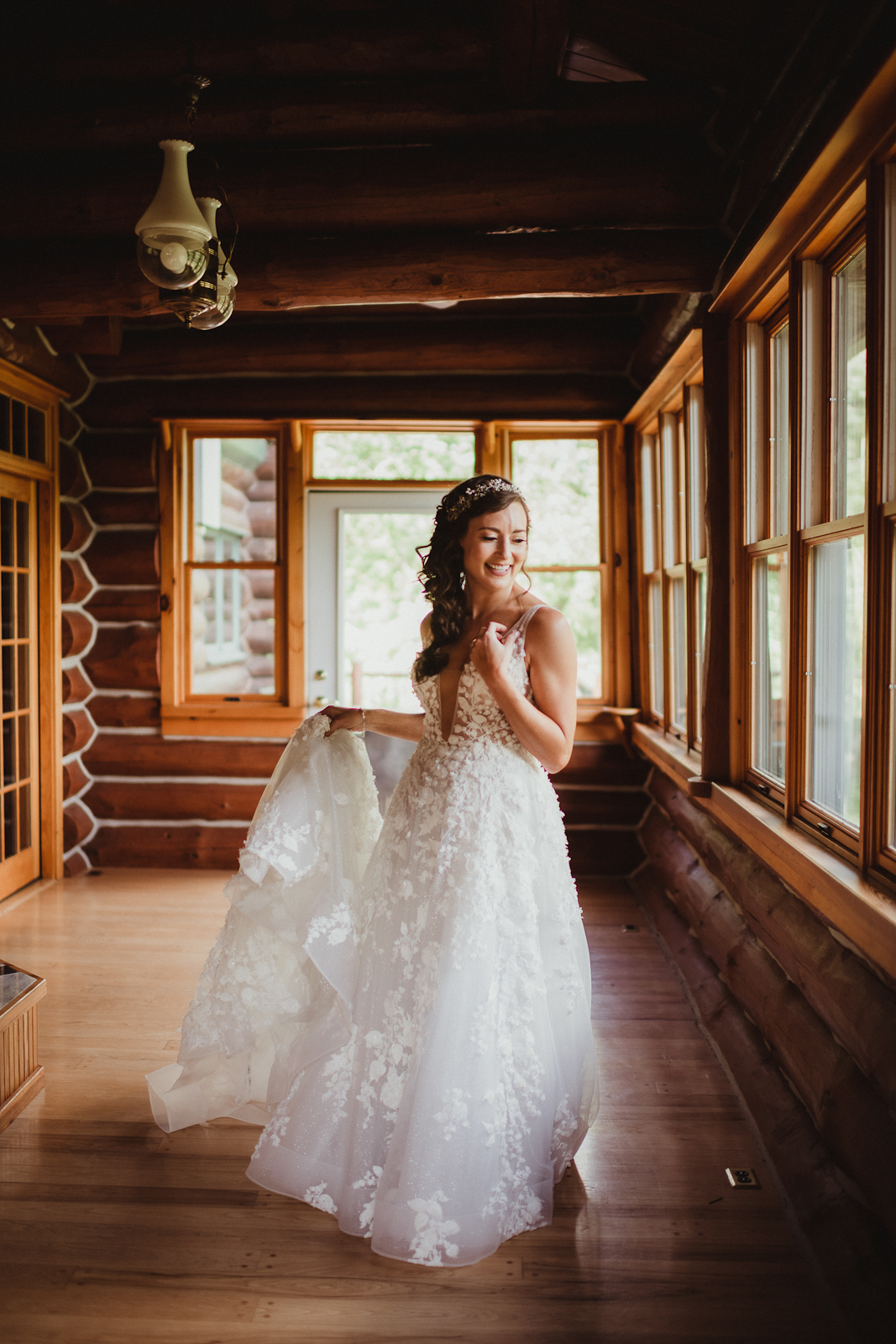 WEDDING DATE: 06/05/2021
HOW DID YOU MEET? Mike and I first met in the third grade and had remained close throughout our lives despite him moving away. We lived in separate places for years but always kept in touch.
HOW DID YOU KNOW YOU HAD FOUND "THE ONE"? It's hard to describe, but at some point, we just knew!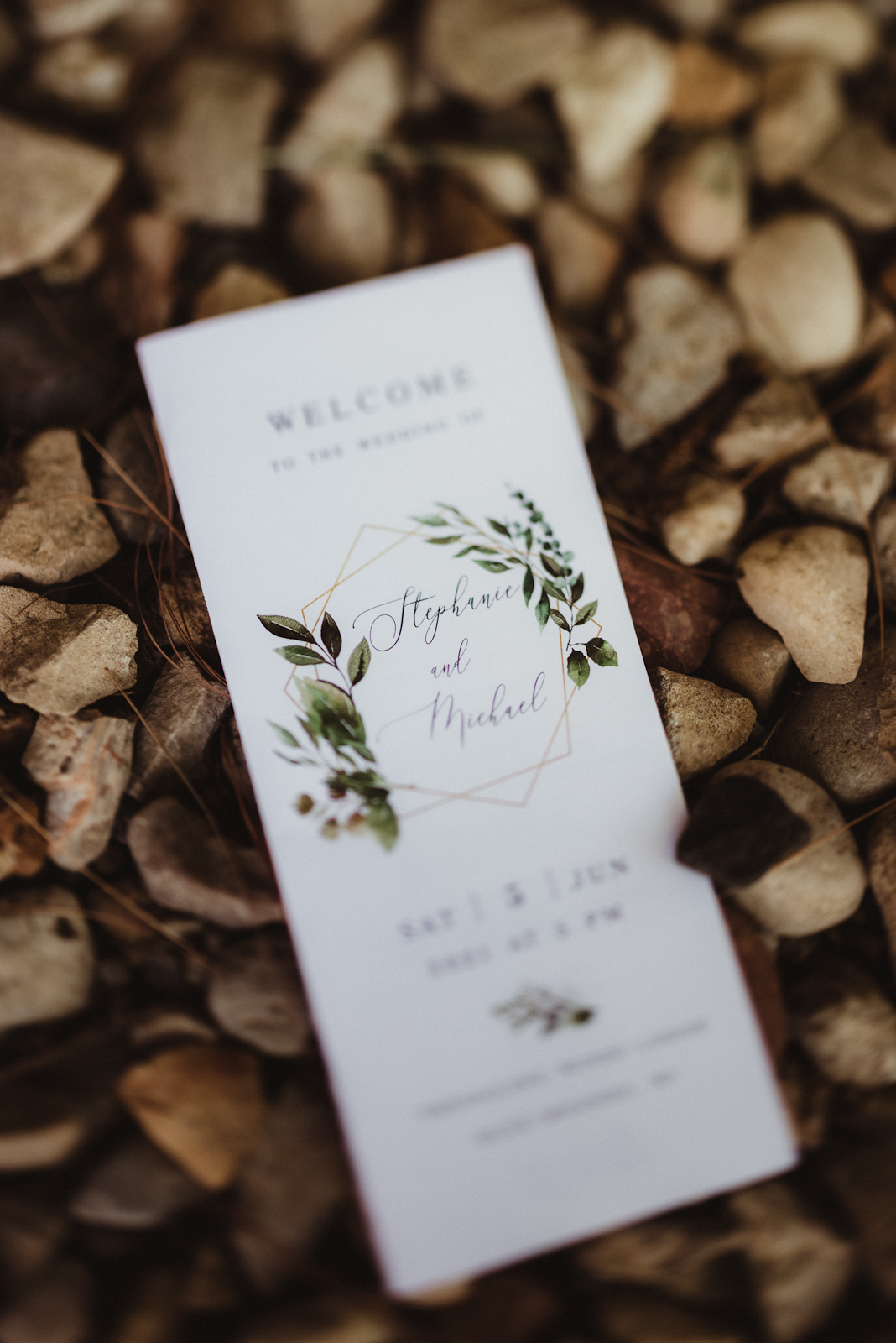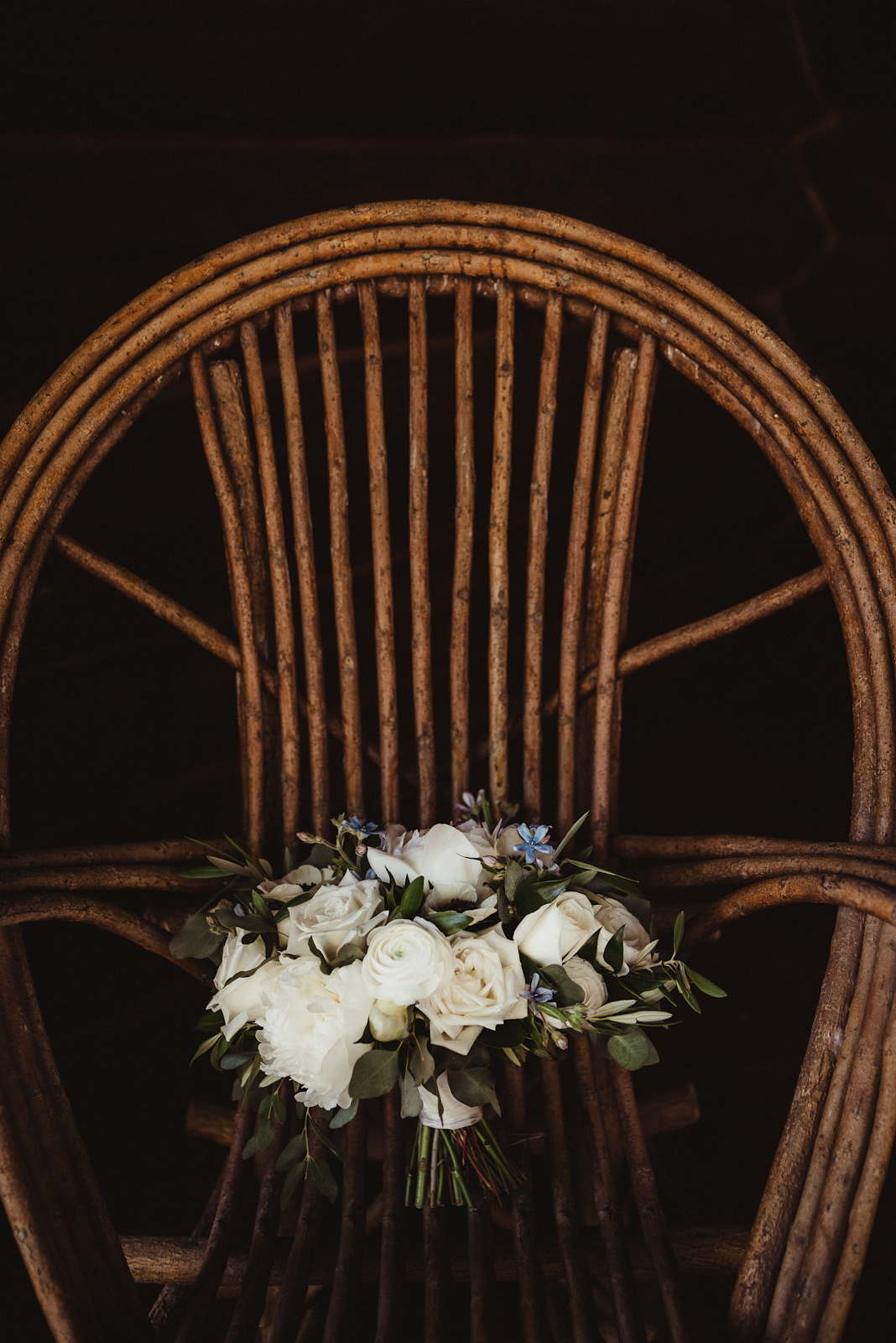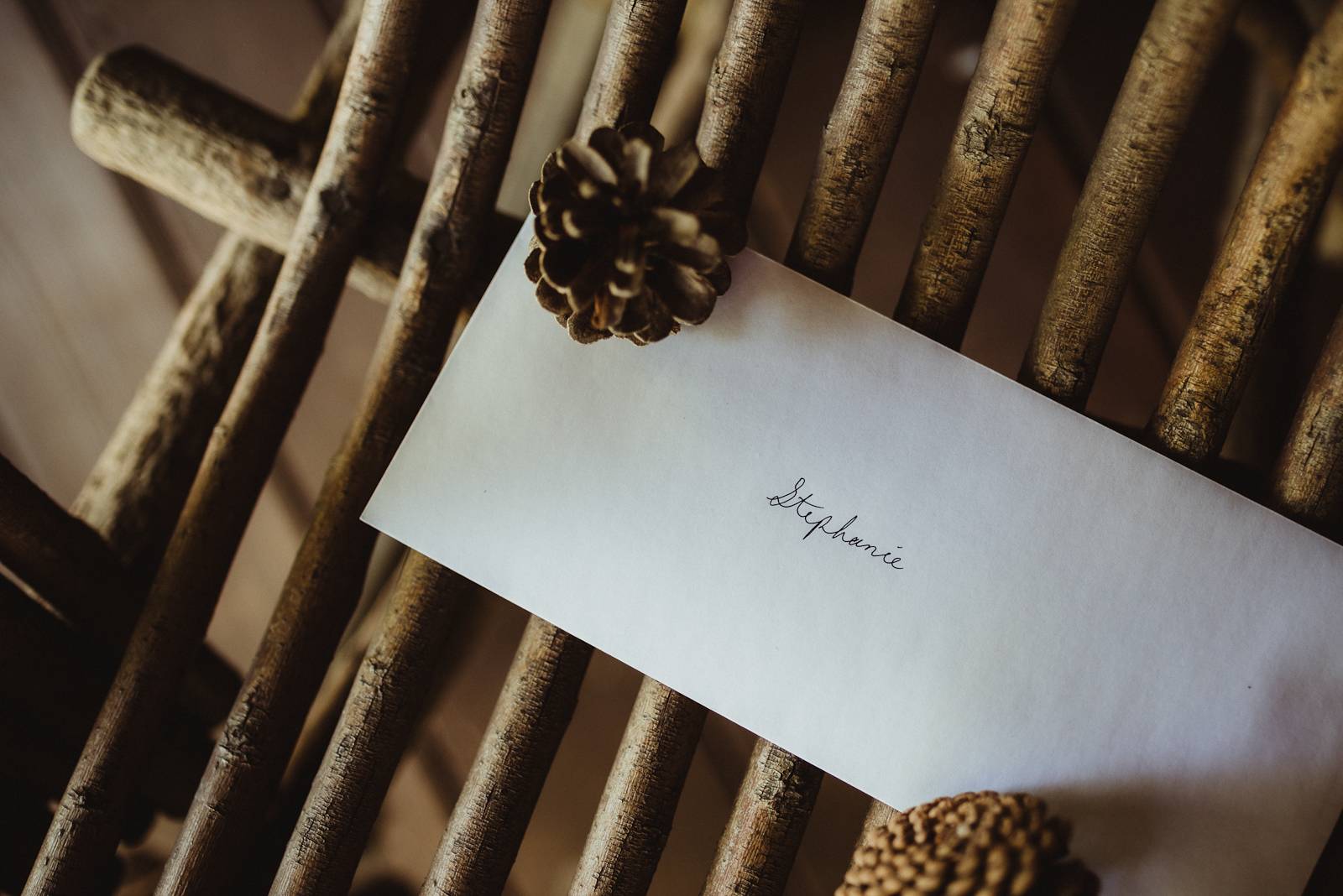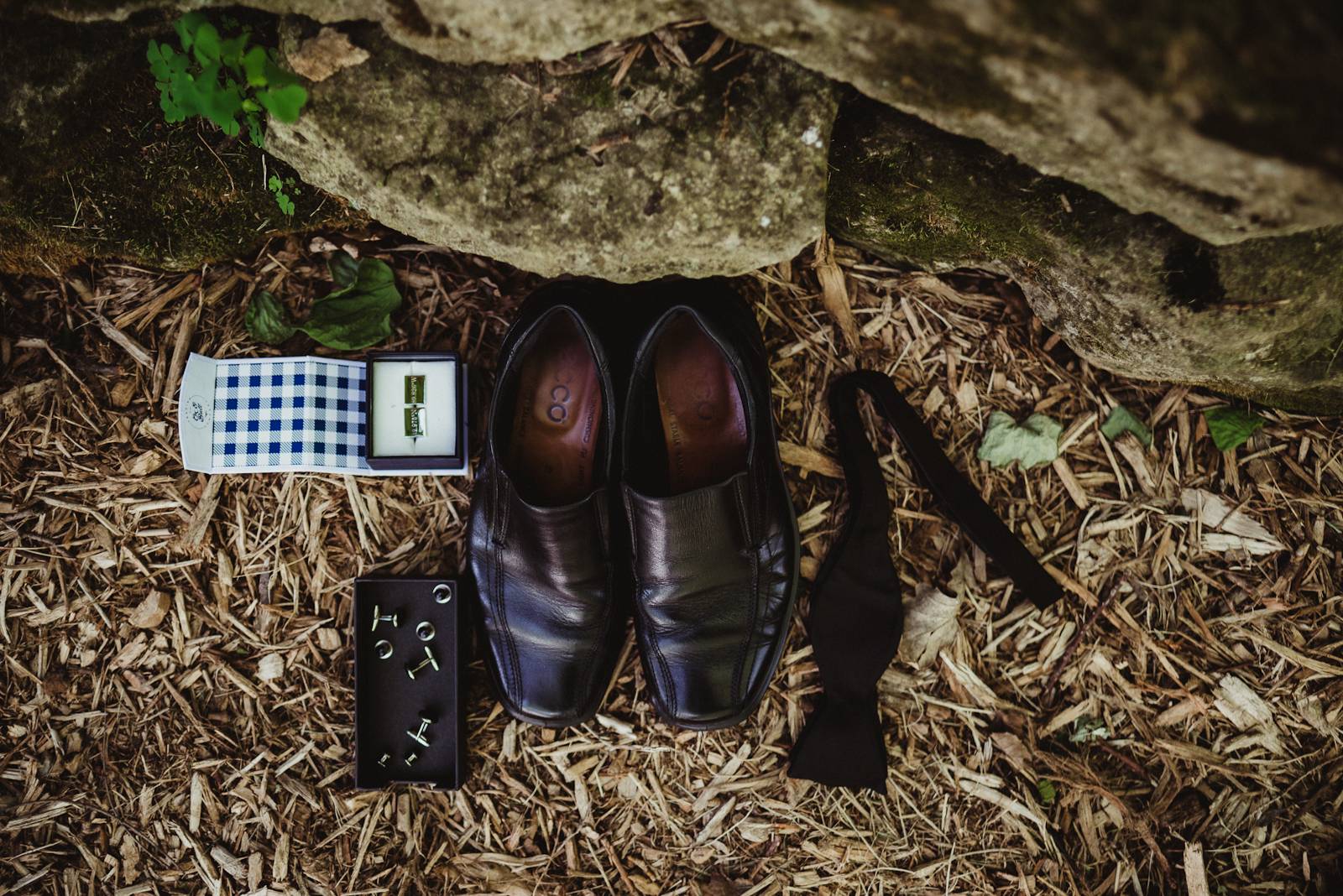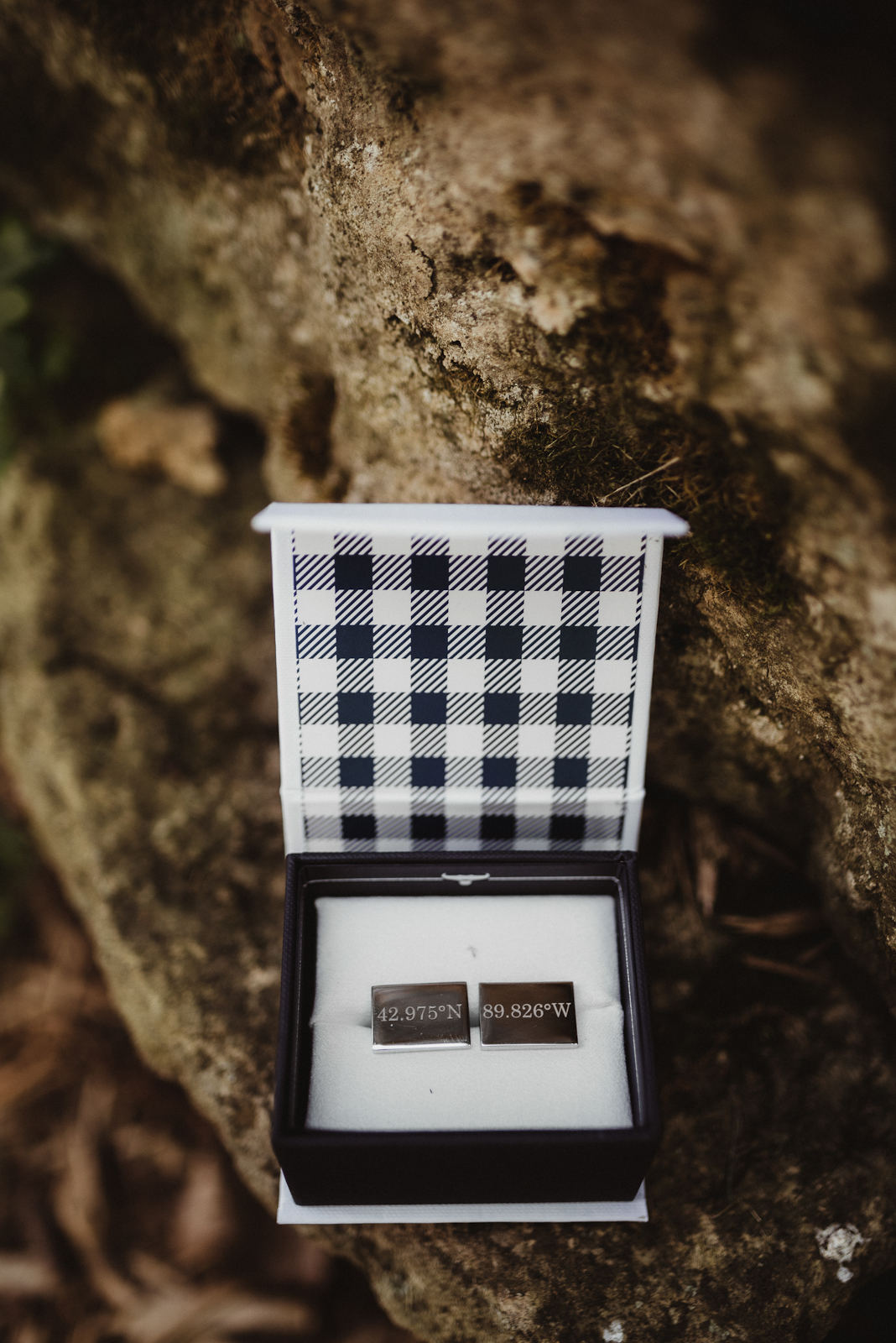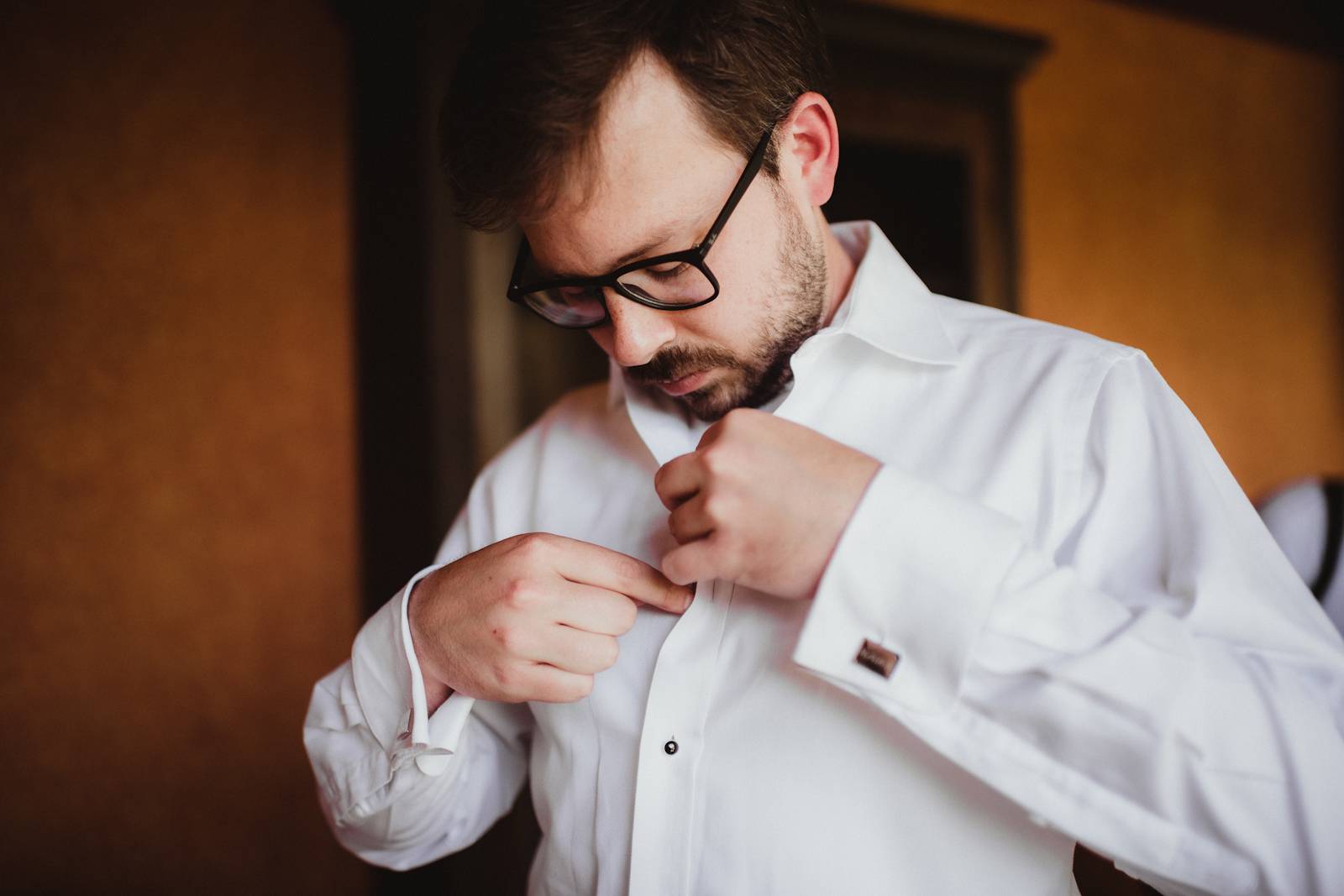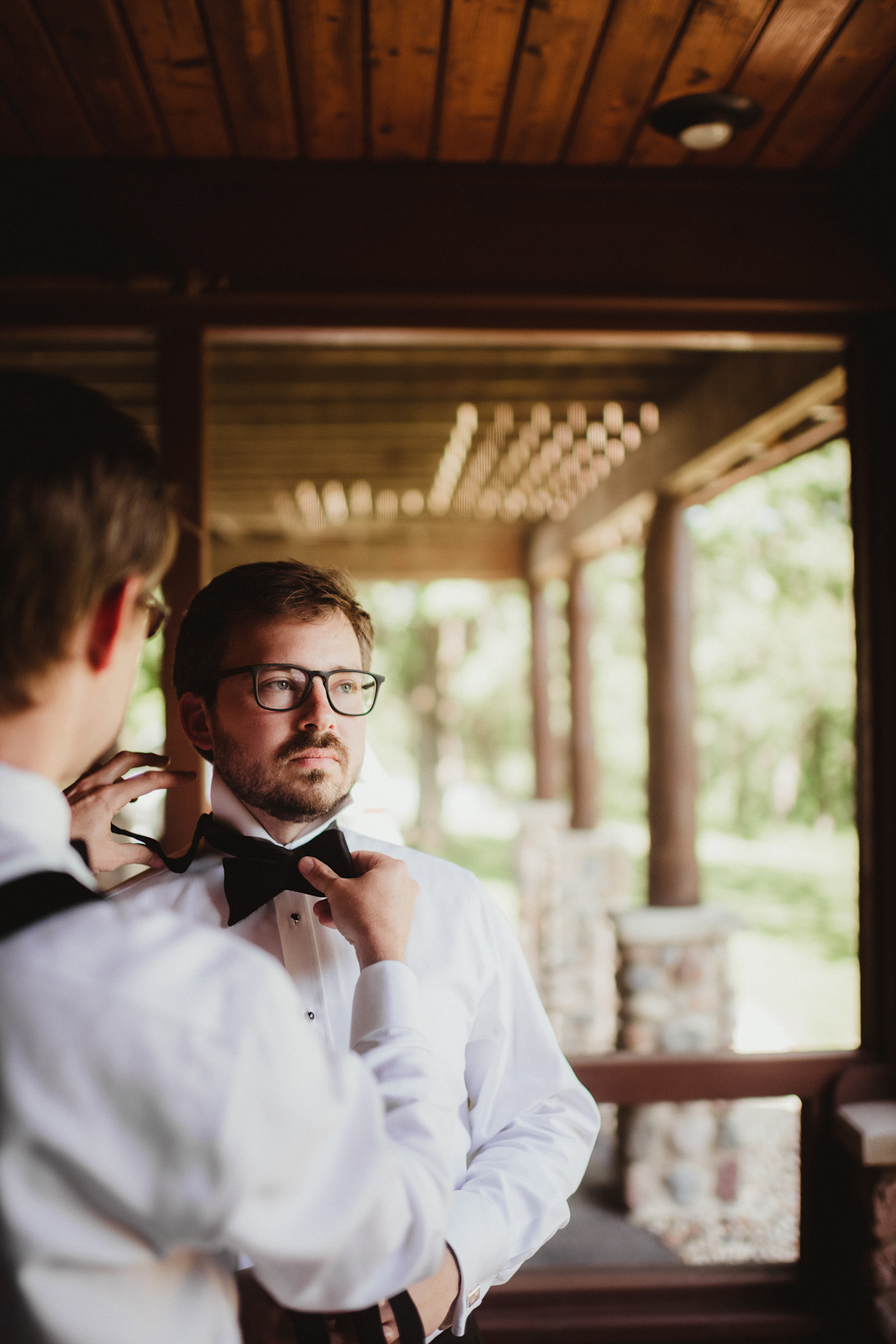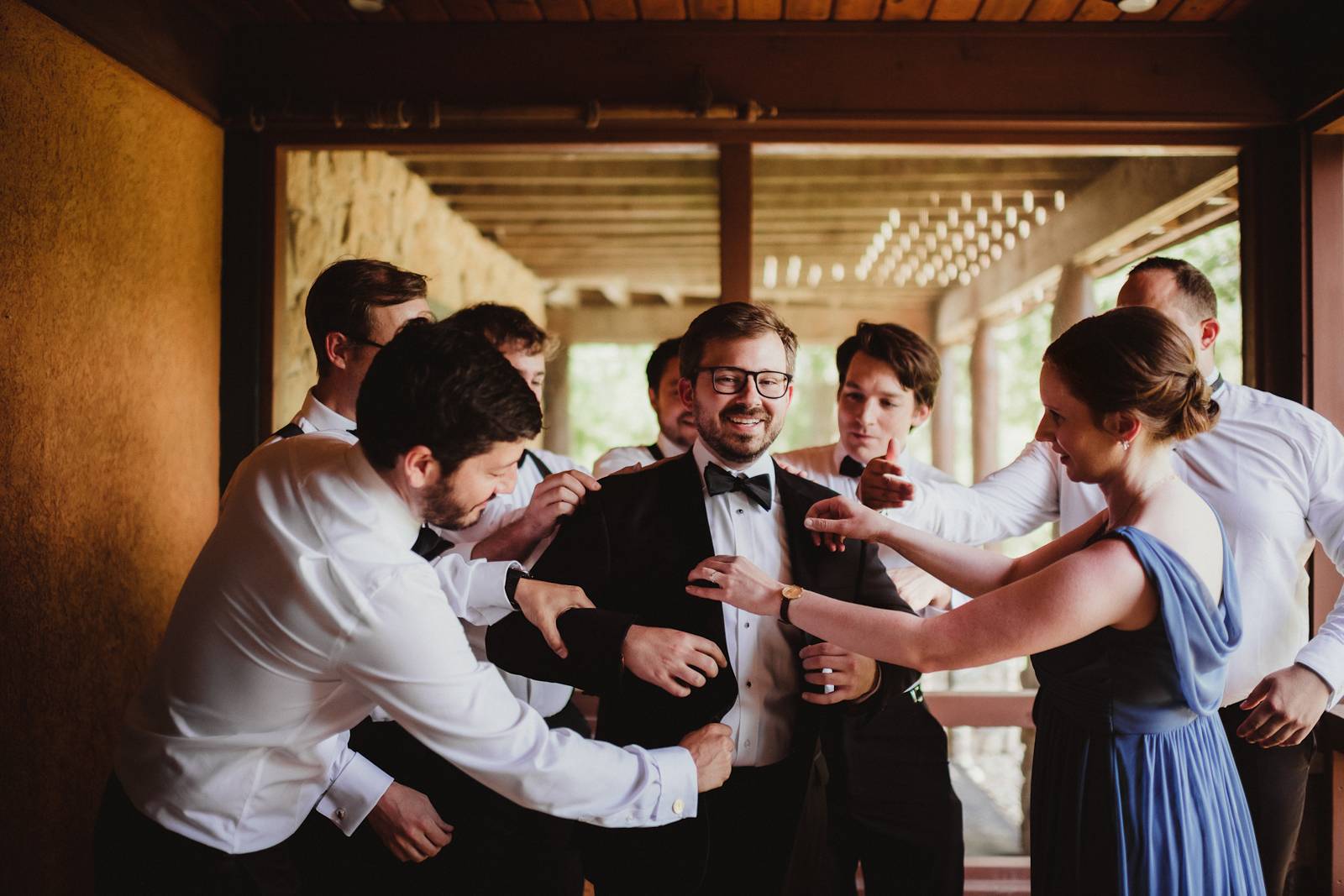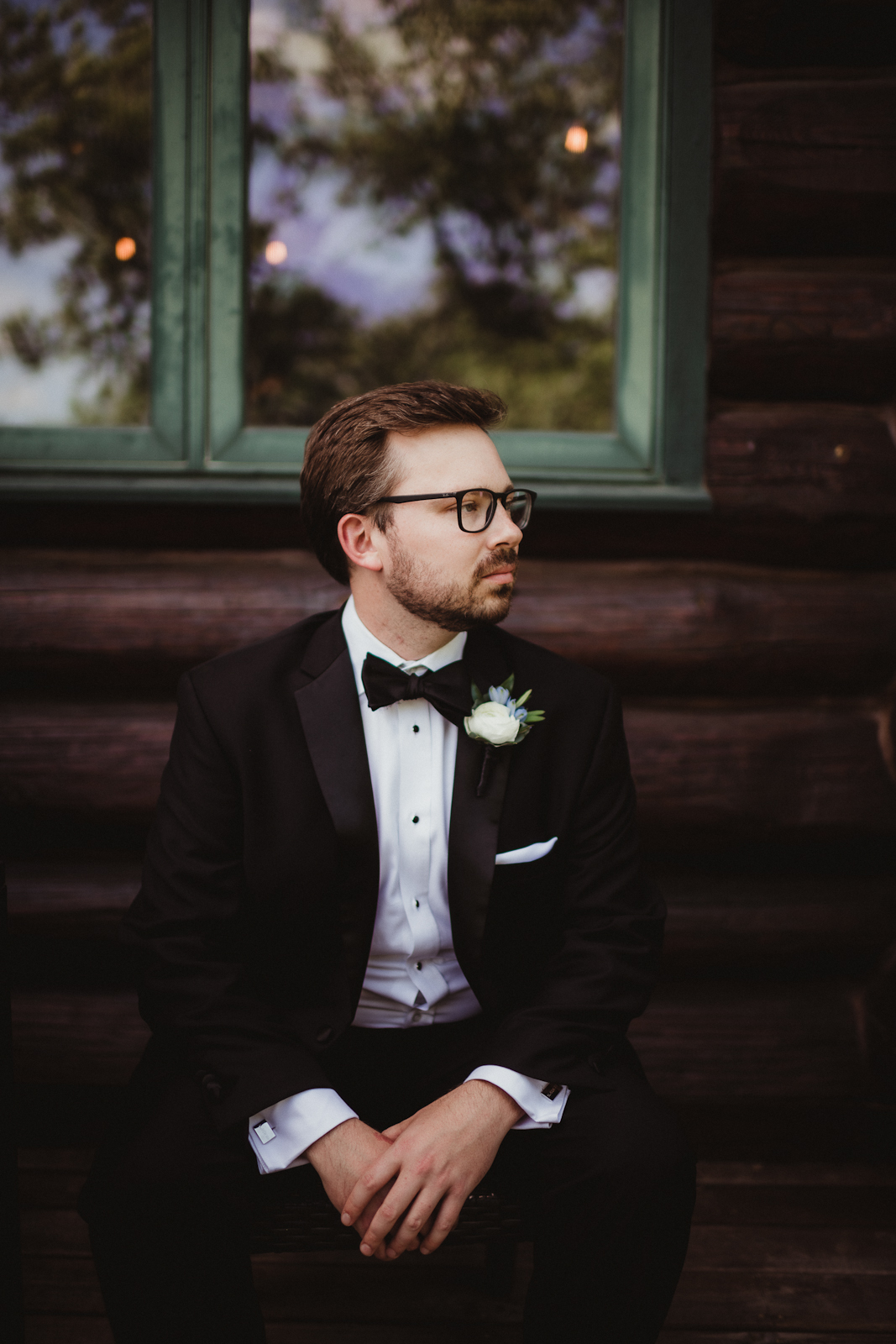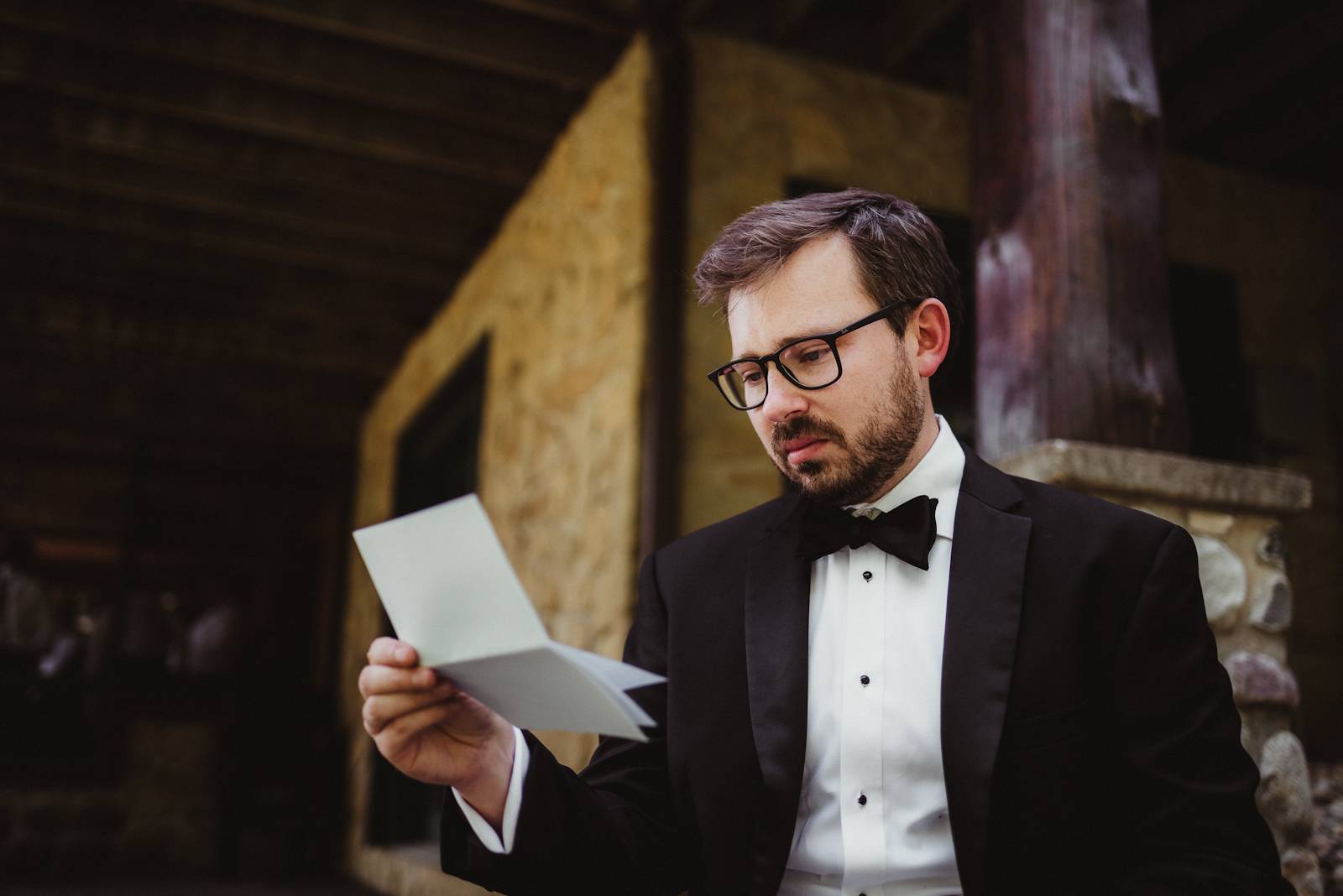 TELL US ABOUT YOUR PROPOSAL: Mike proposed while vacationing in Cabo. His initial plan to propose on a scuba dive was thwarted when I got seasick, but he took me on a hike later in the week to a beautiful ocean lookout point. The moral of the story is you can plan all you want, but sometimes you just have to work with what you have!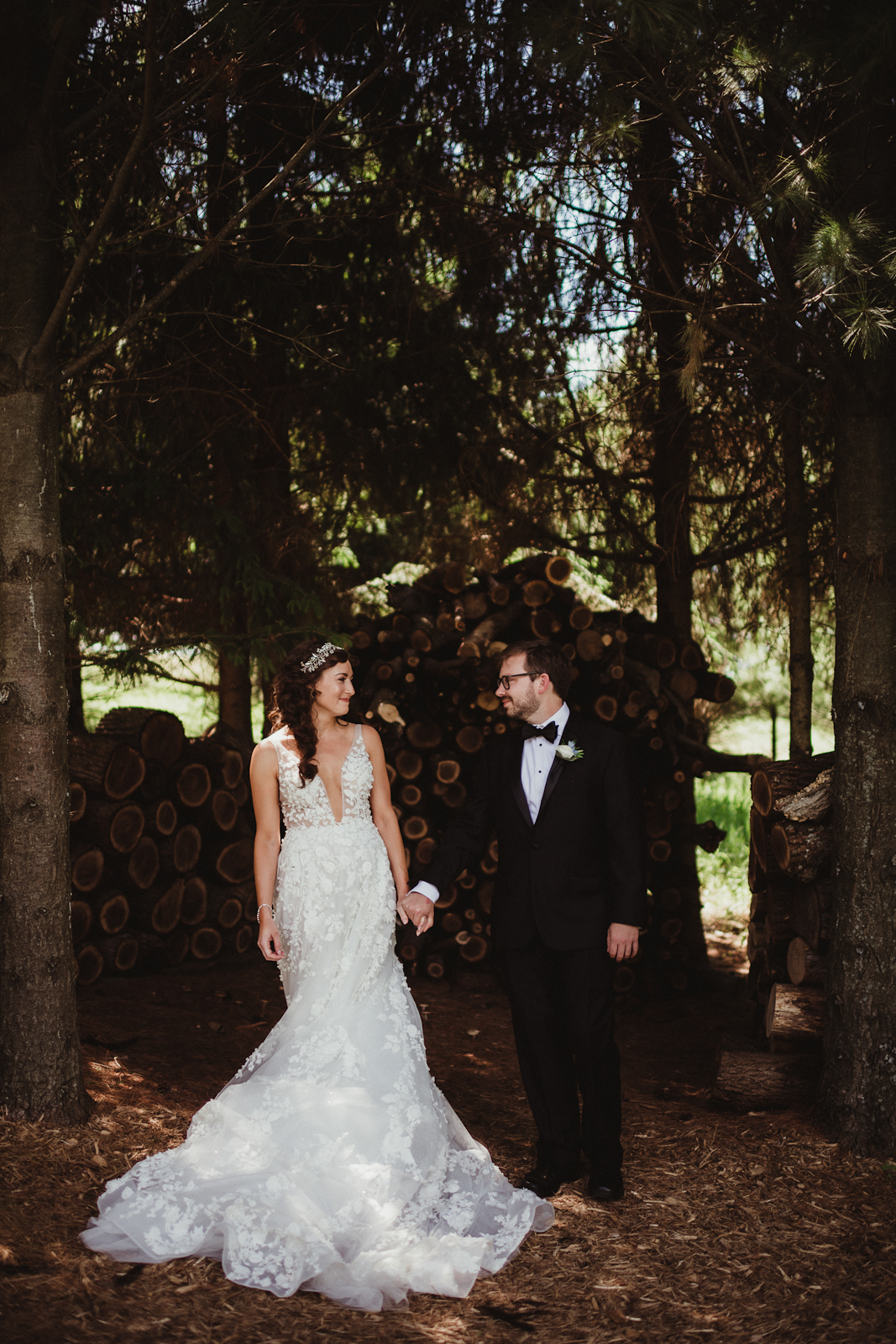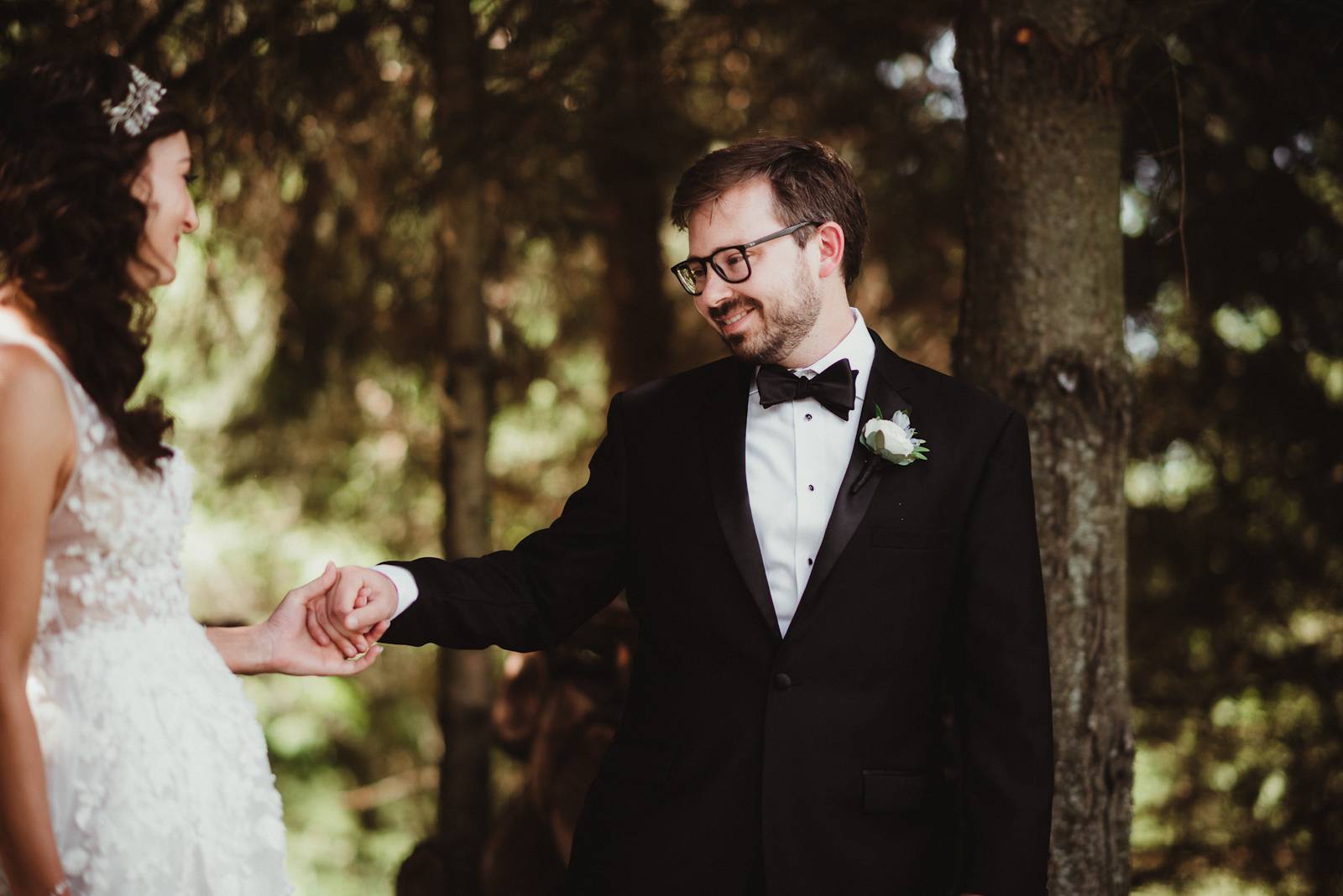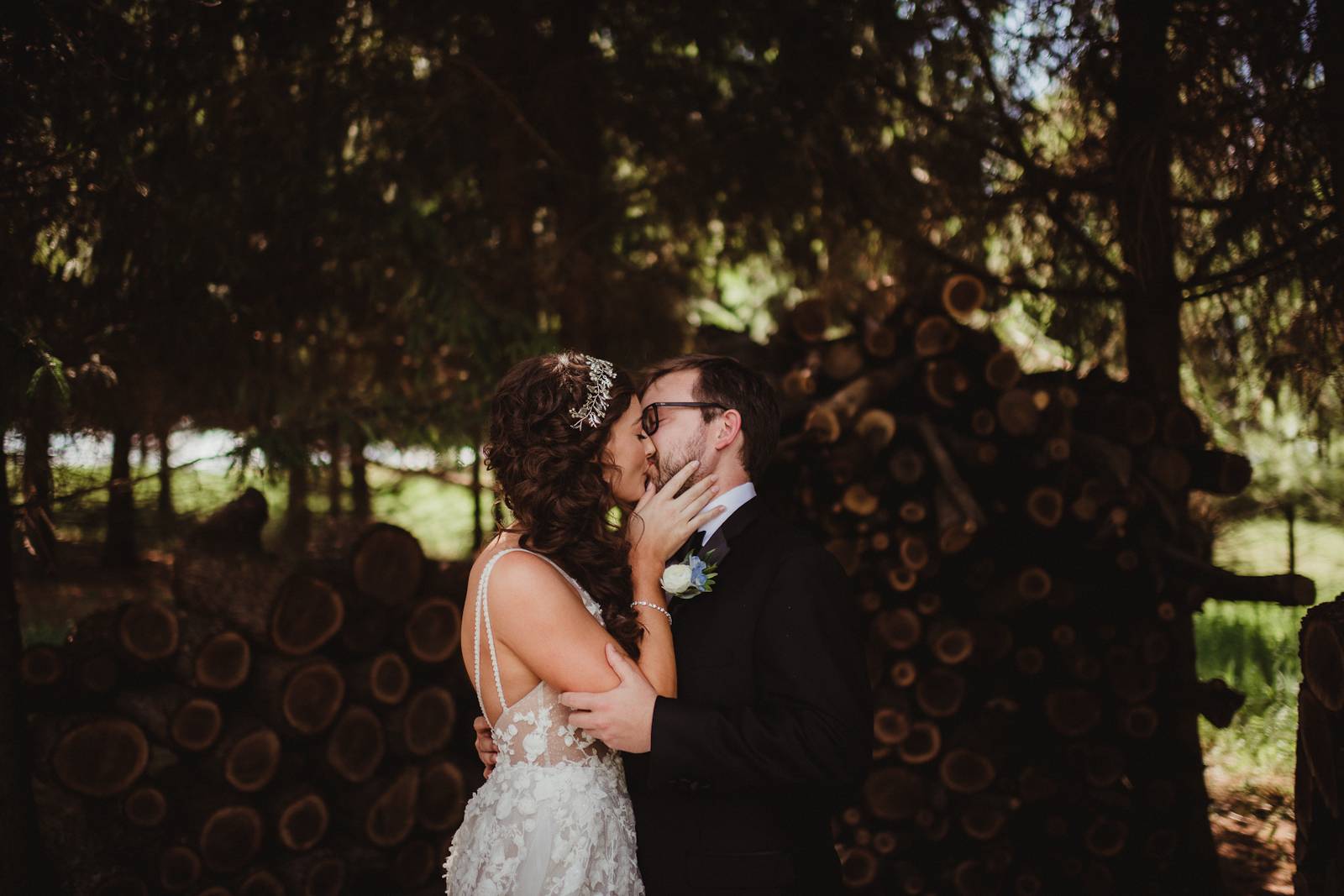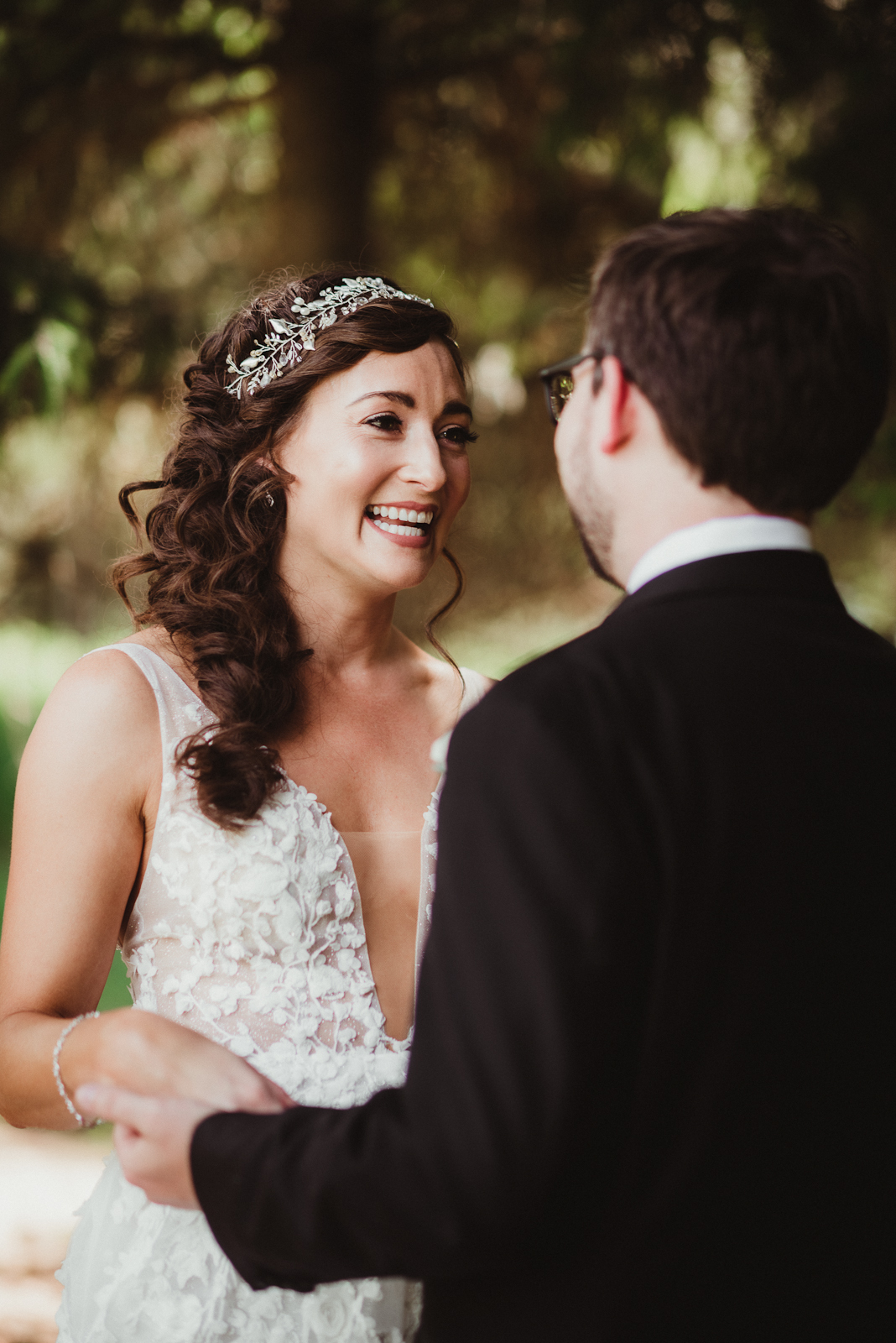 DESCRIBE YOUR WEDDING ATTIRE: My gown was an a-line with a plunging V, glitter tulle, and 3D flowers from Vera's House of Bridals. I loved all the details!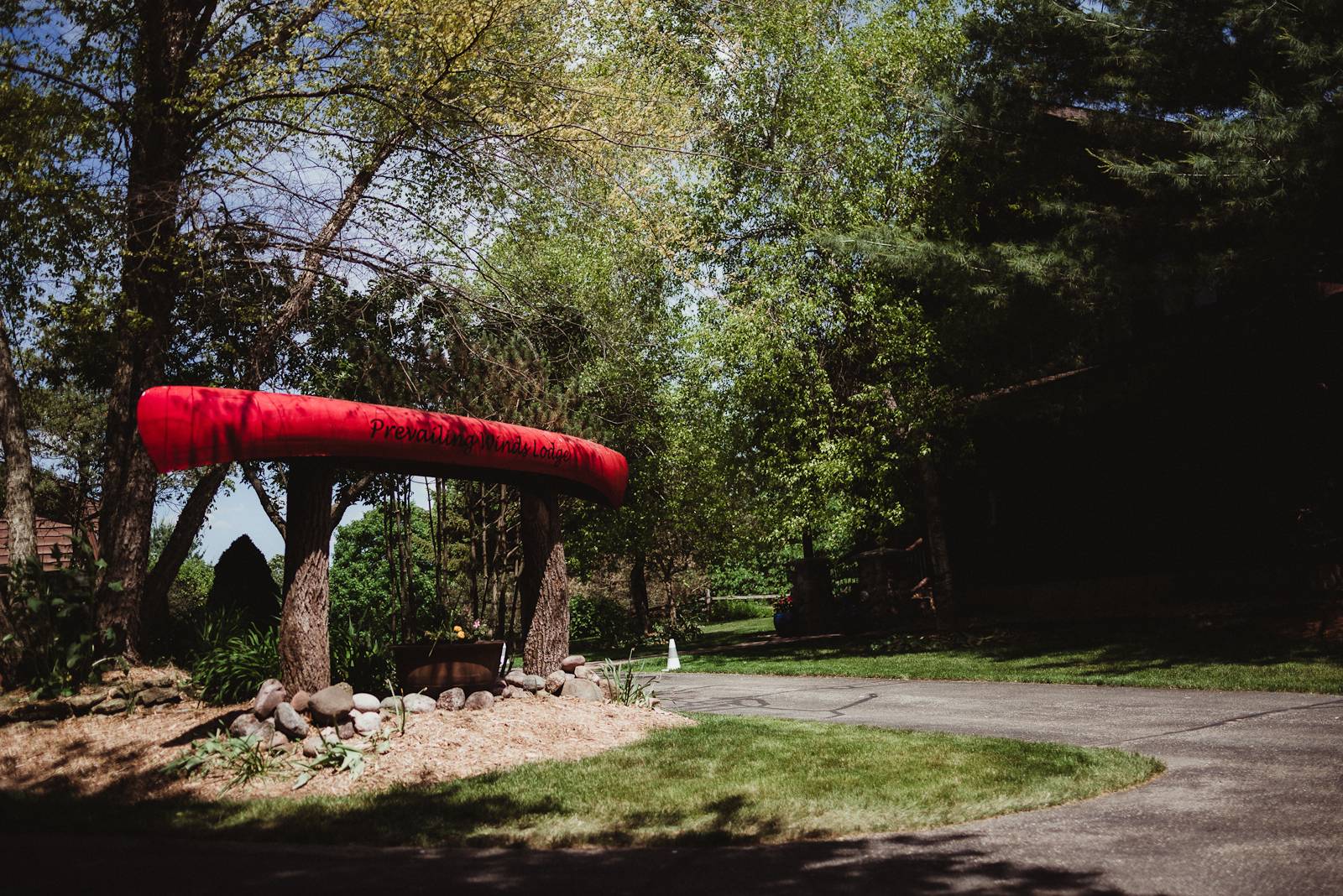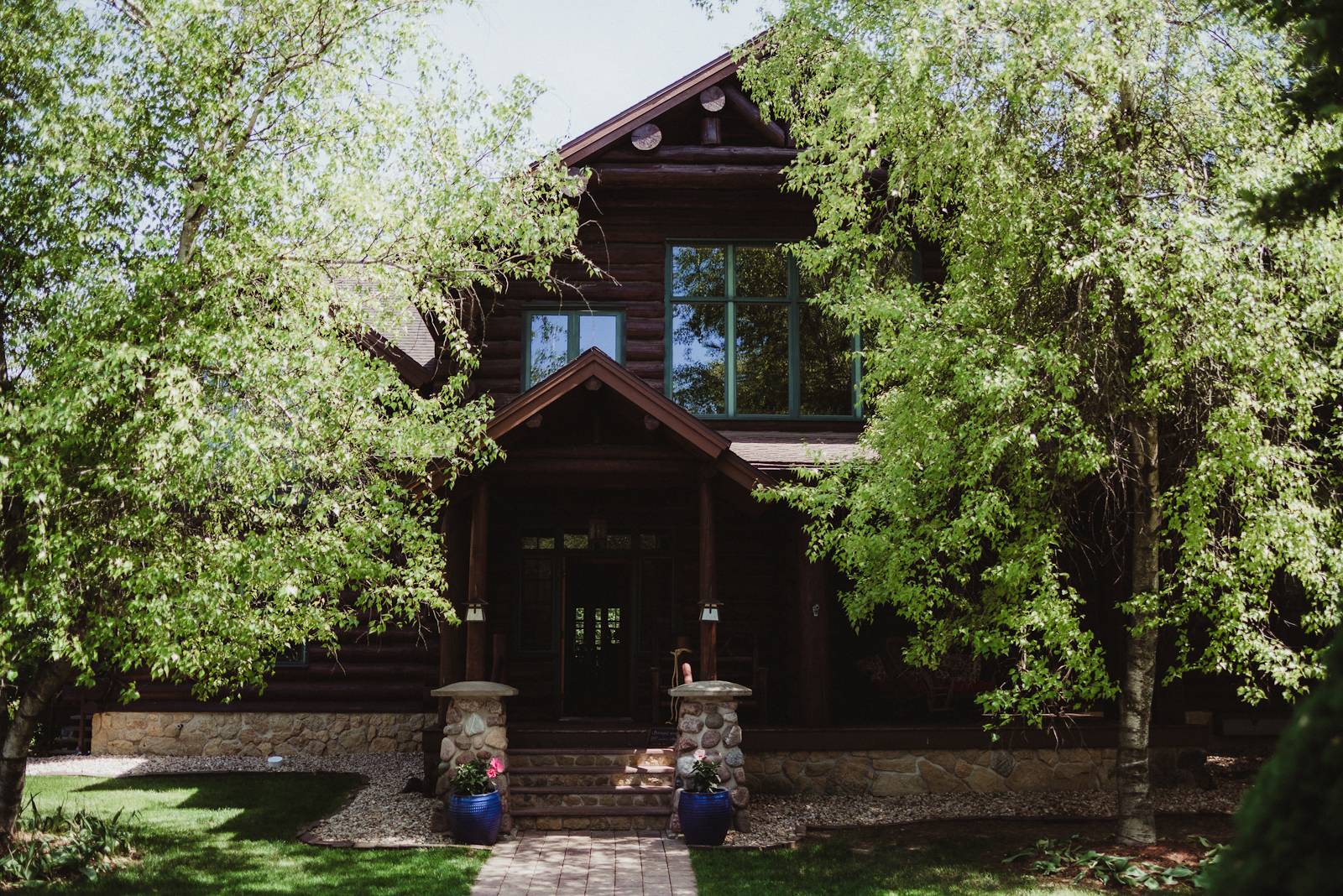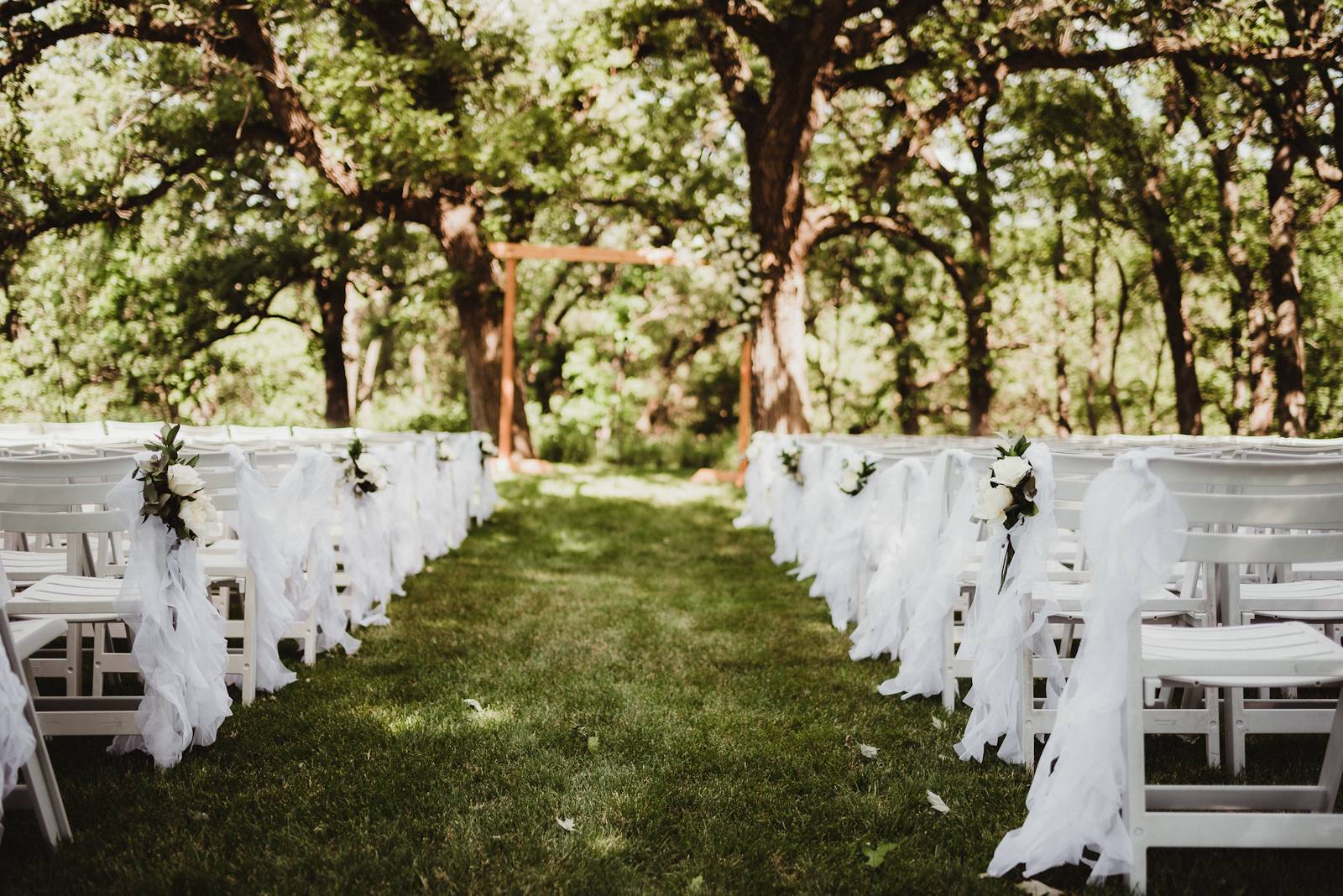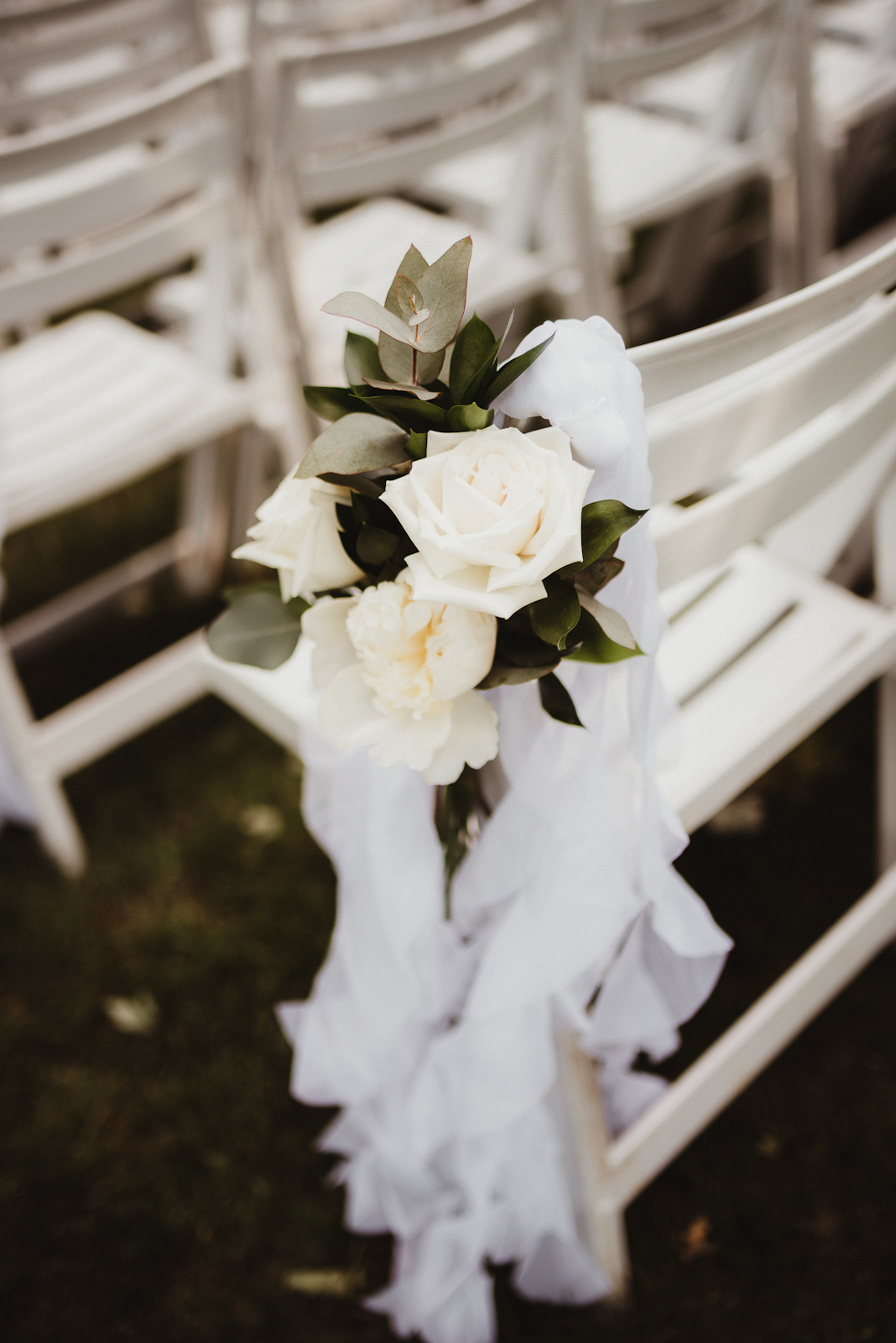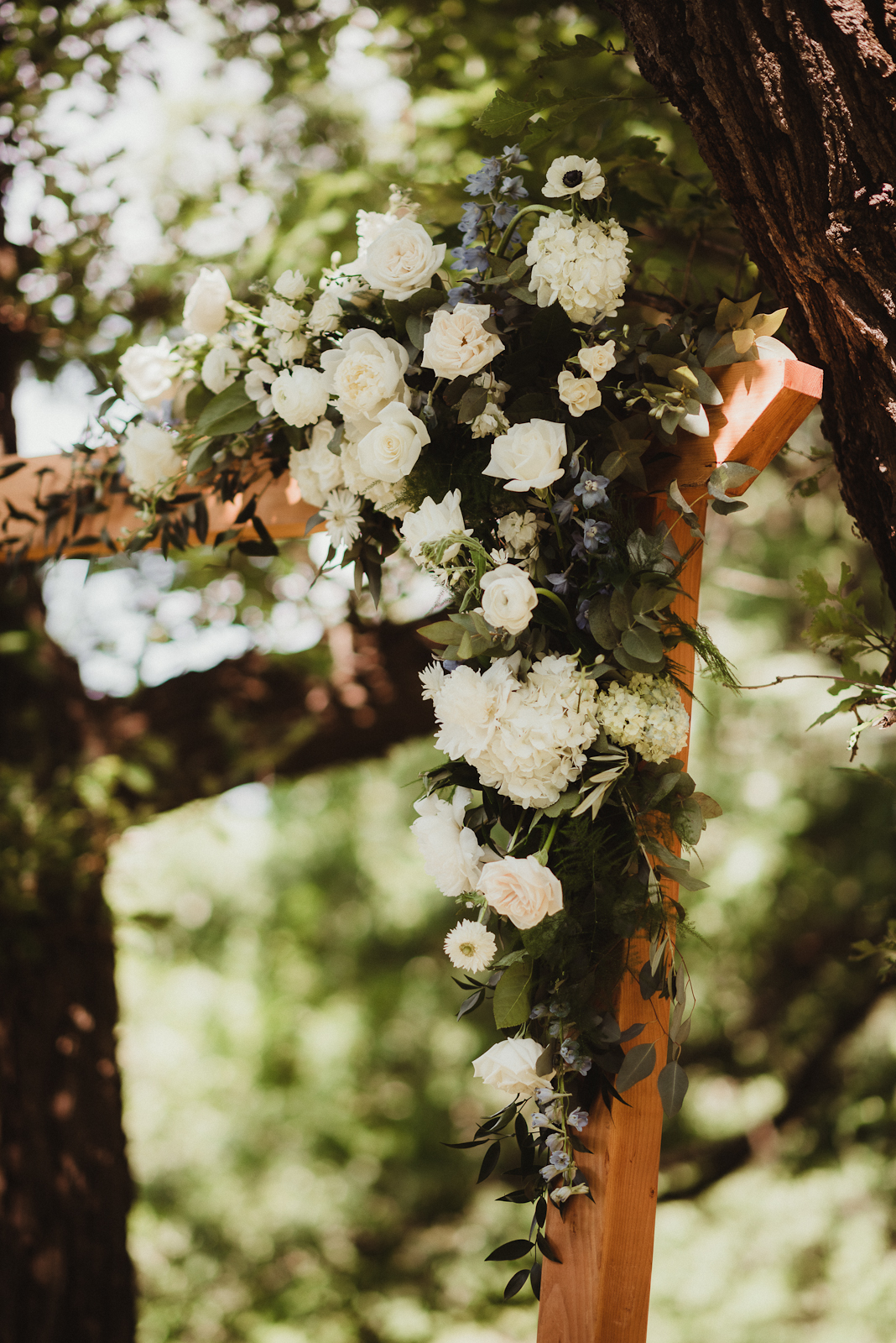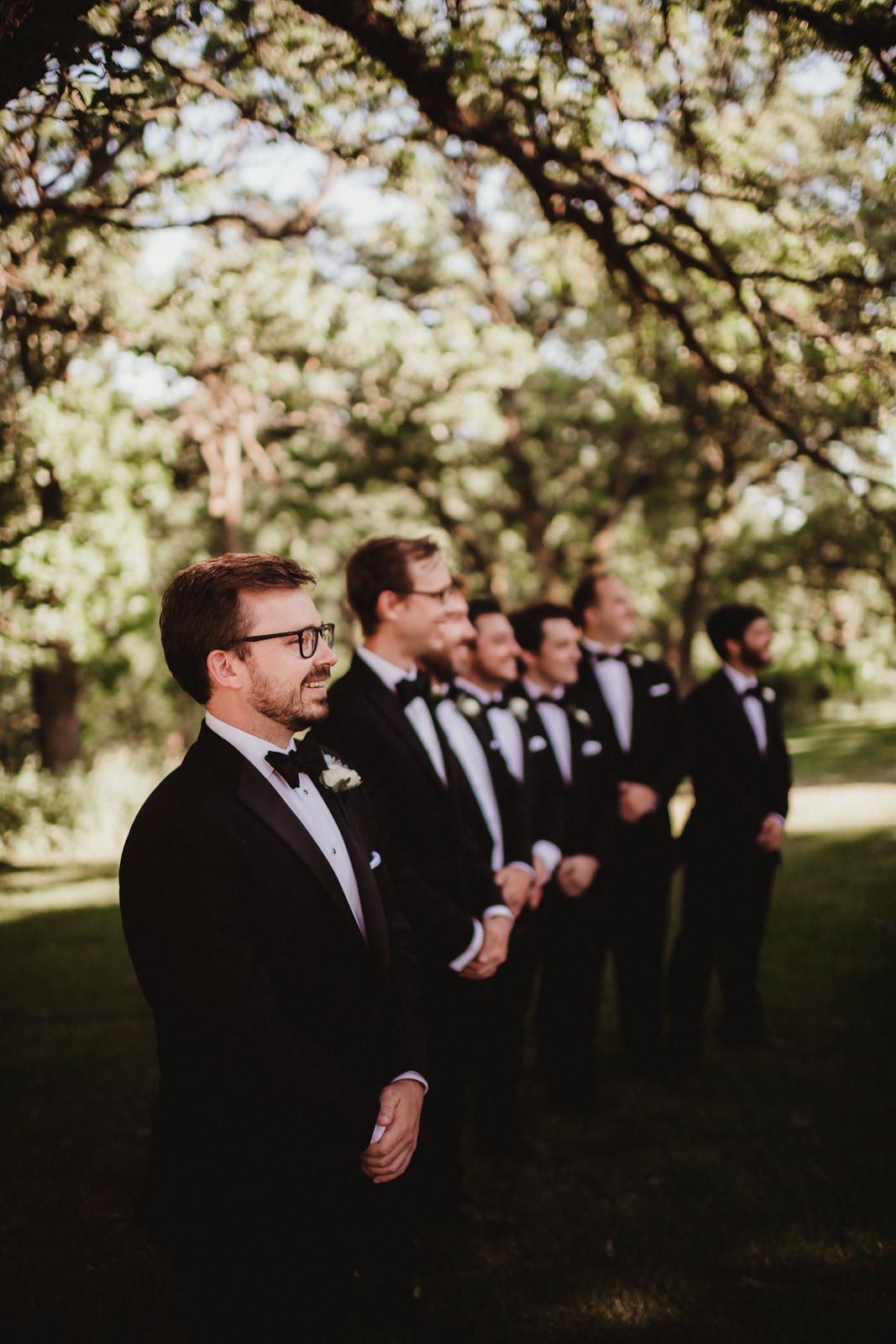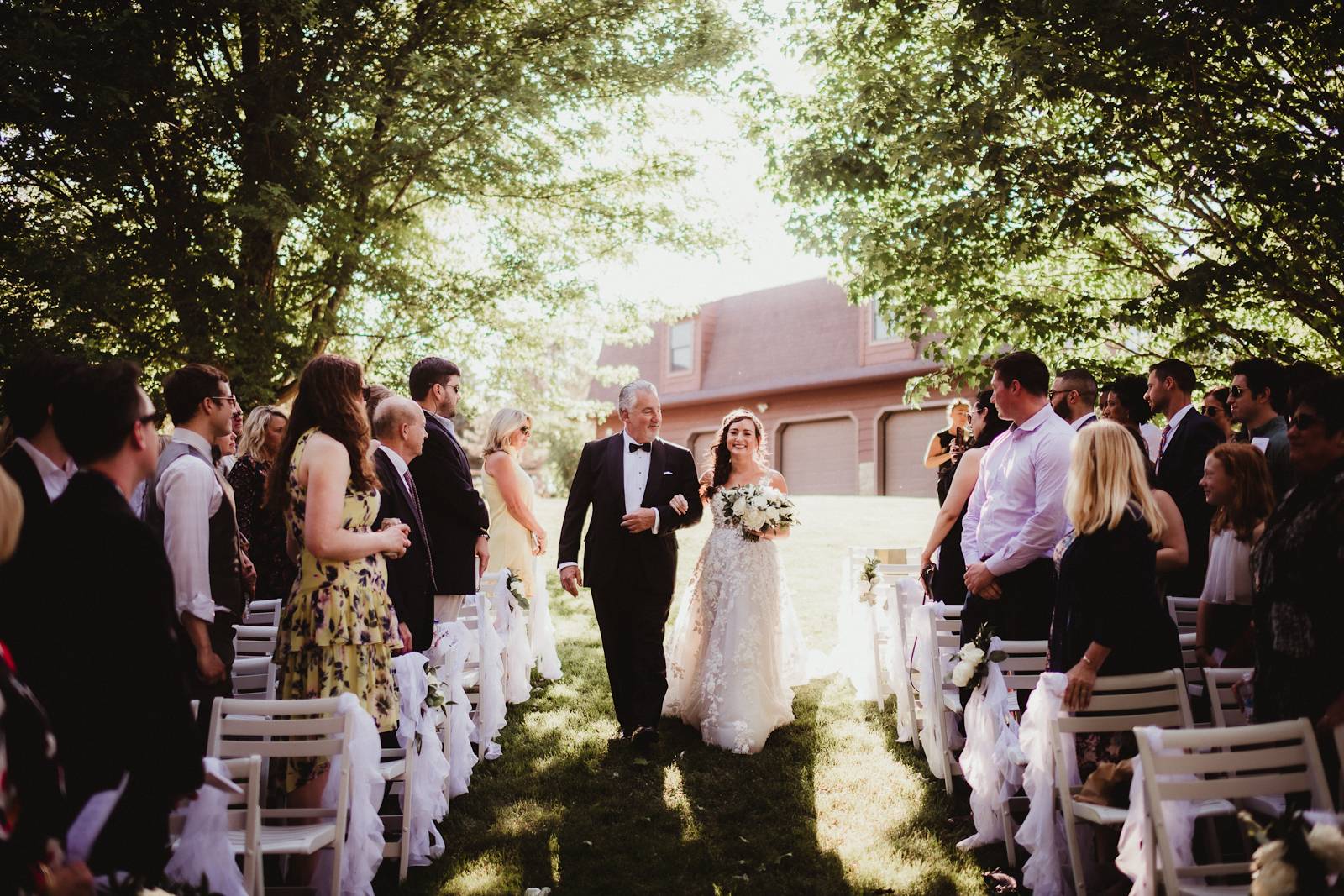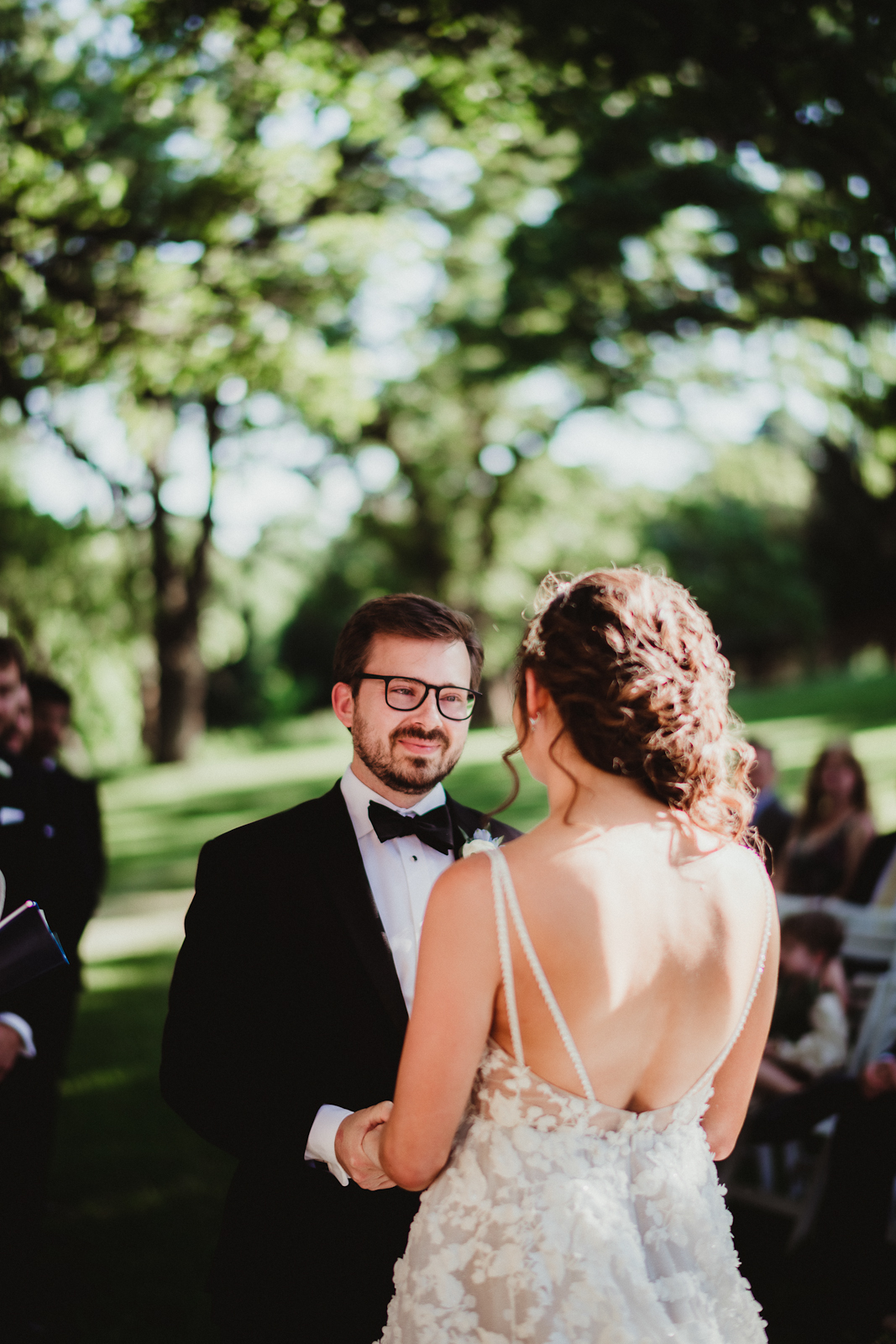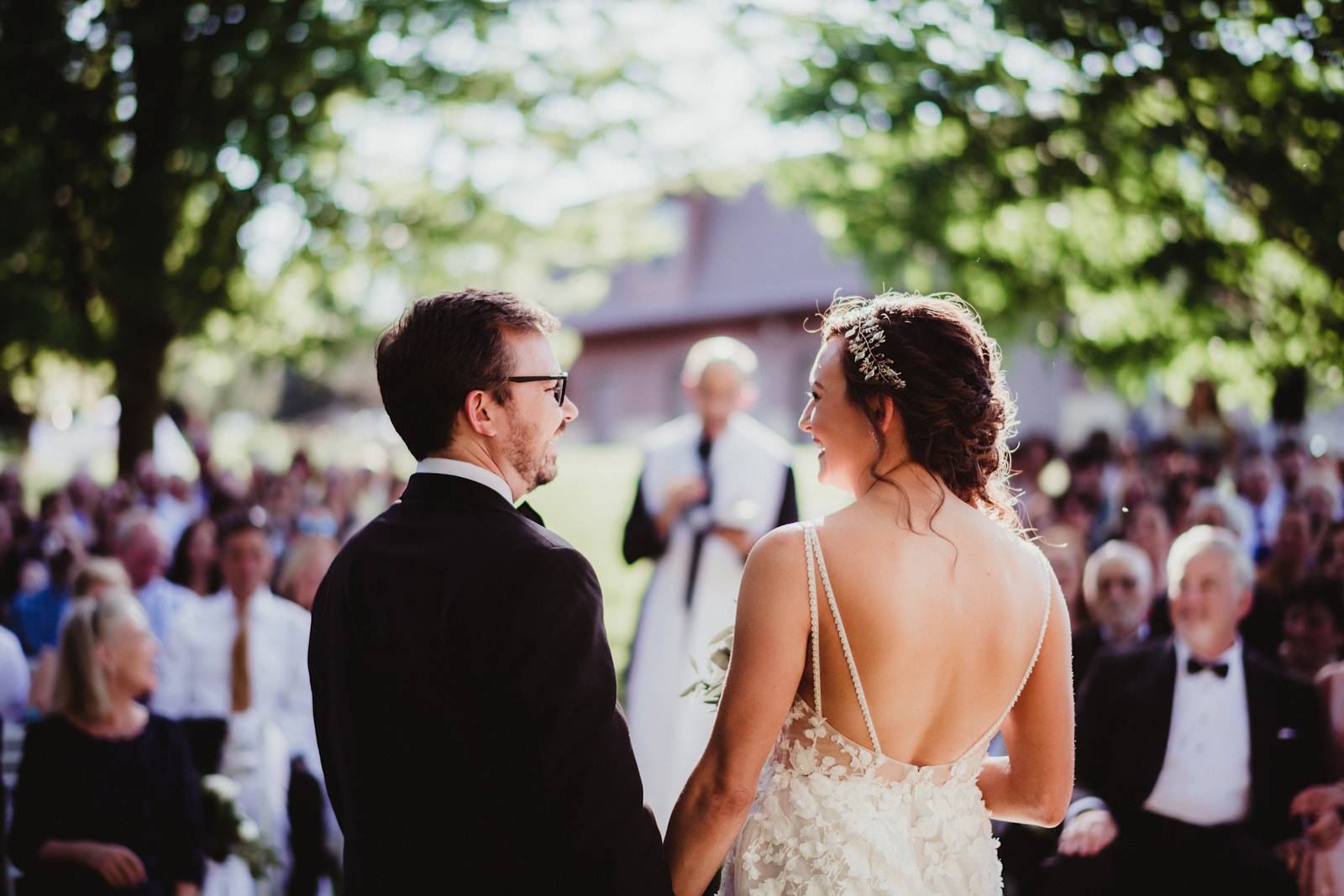 WERE THERE ANY PERSONAL TOUCHES OR DIY ELEMENTS? Our baker was a close friend, and that made the cake so special to us.
WHAT WAS YOUR WEDDING COLOR PALETTE? Blue and white with tons of greenery!
DESCRIBE YOUR WEDDING FLOWERS: Full white flowers with touches of blue brought in by Tweedia and Anemones.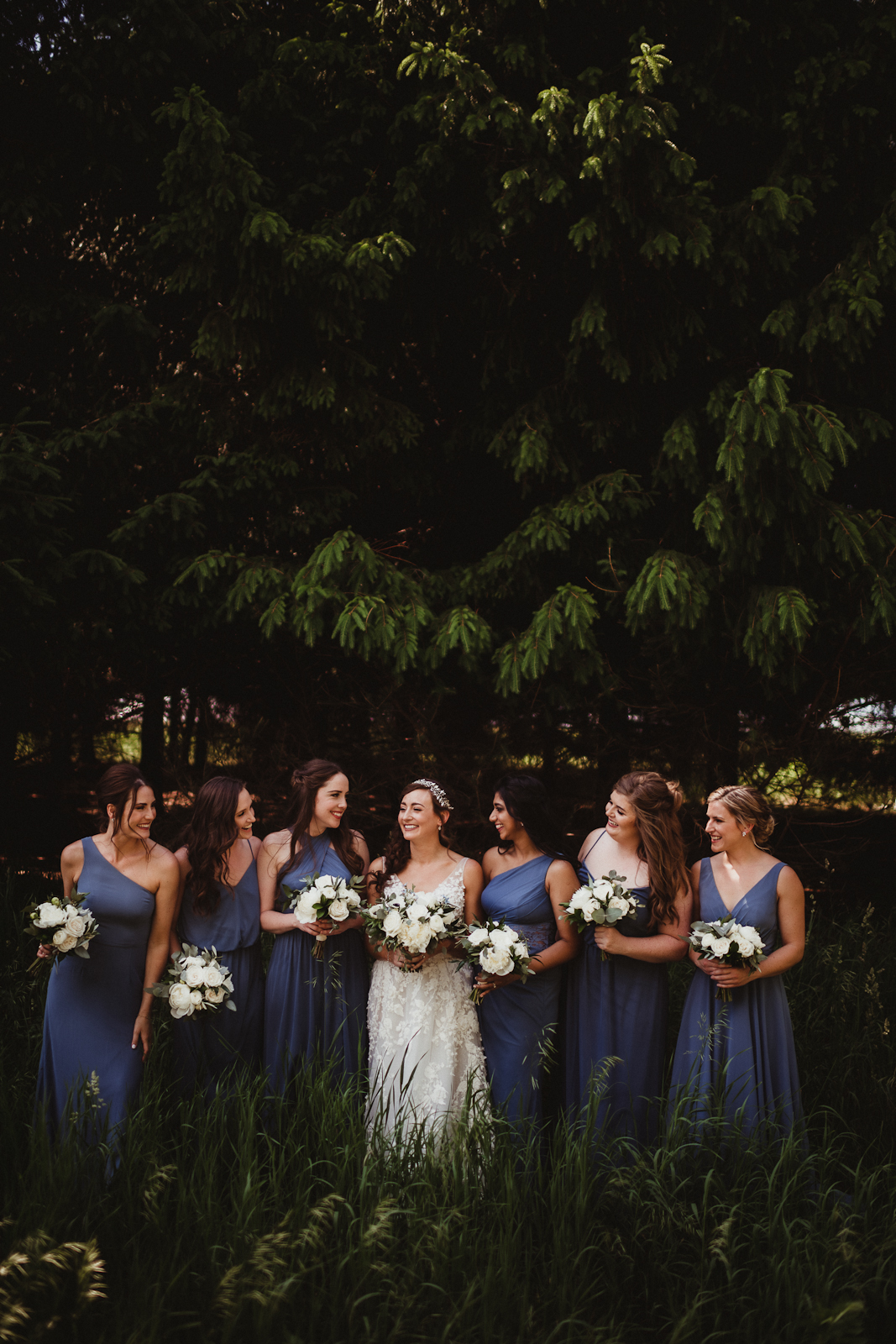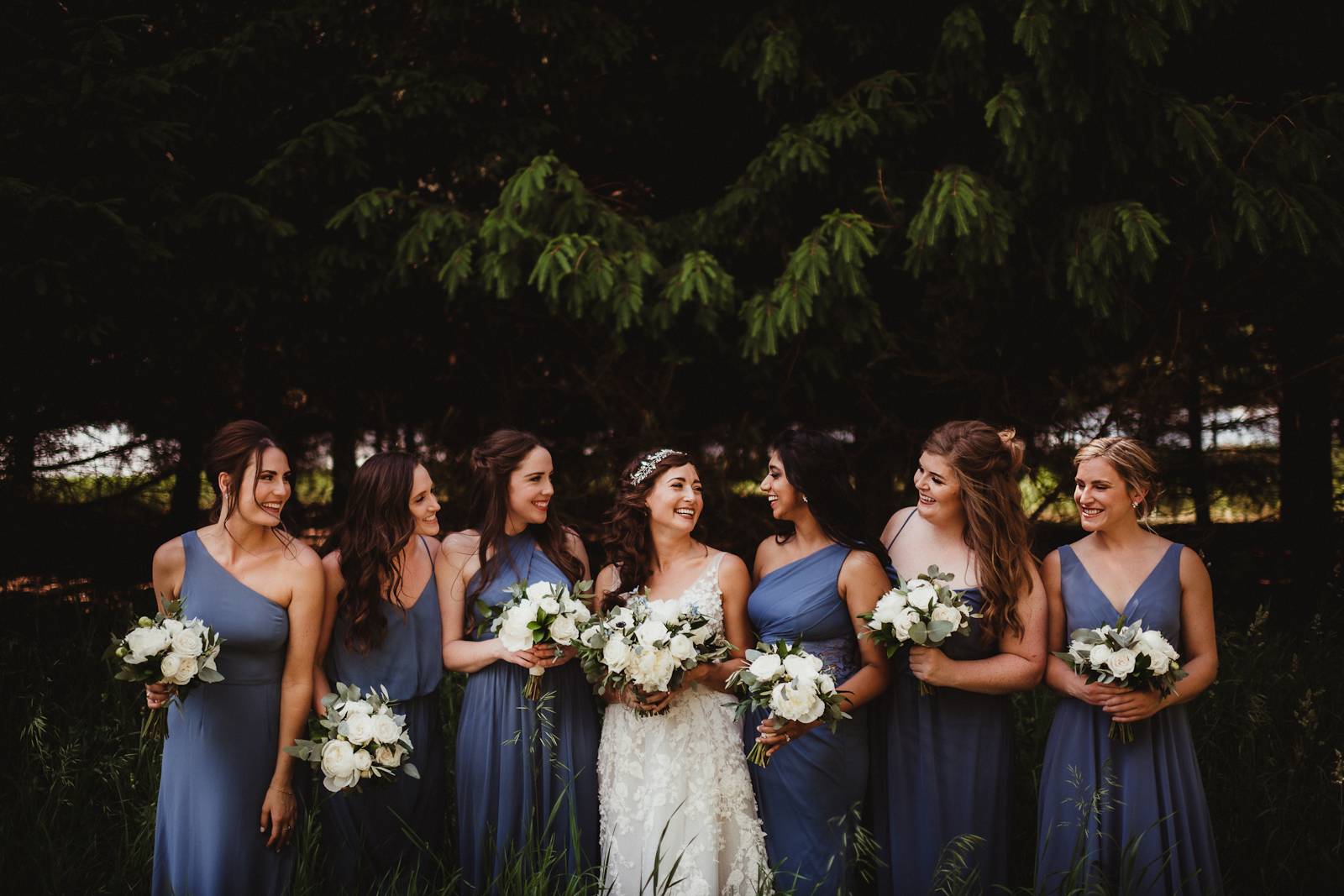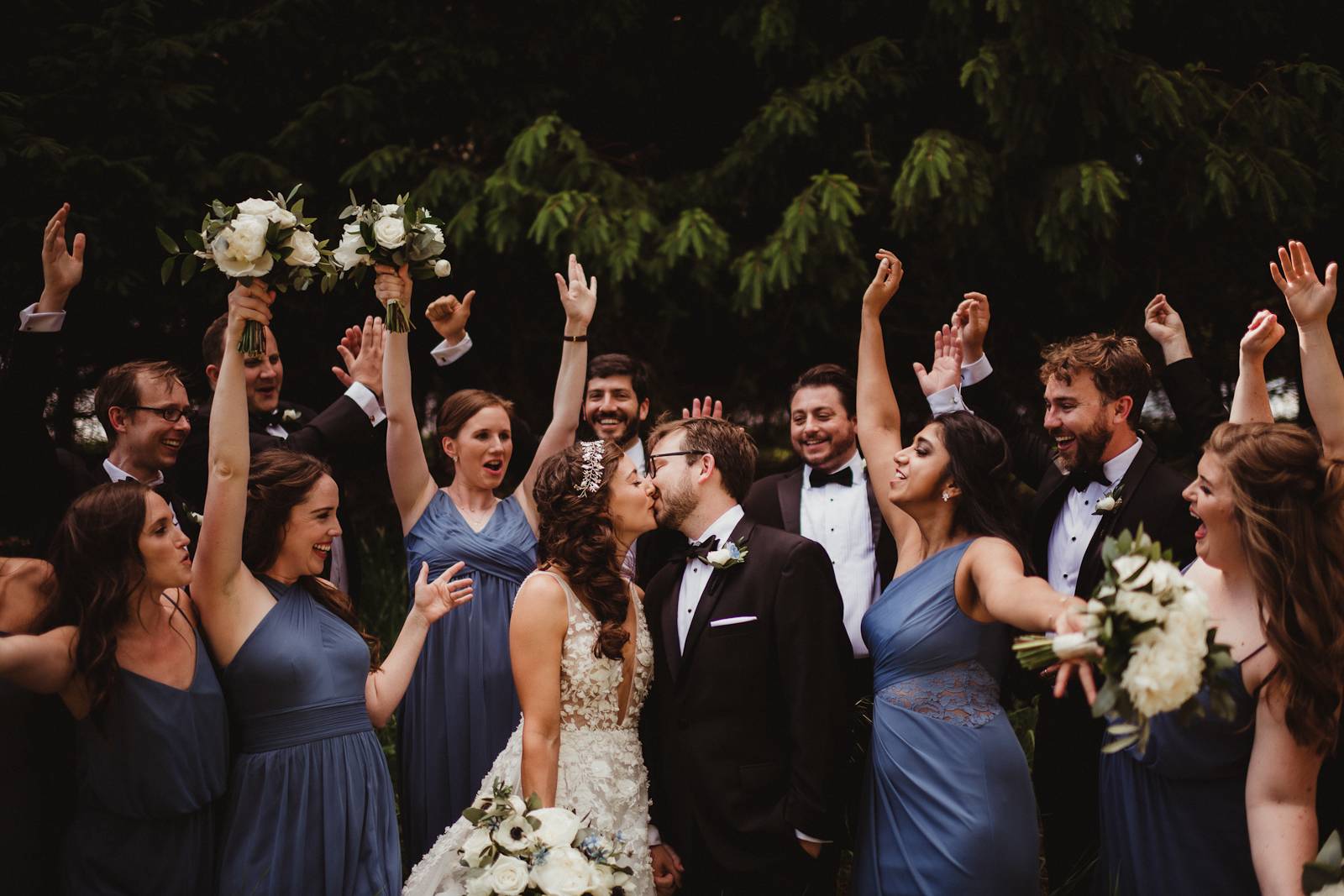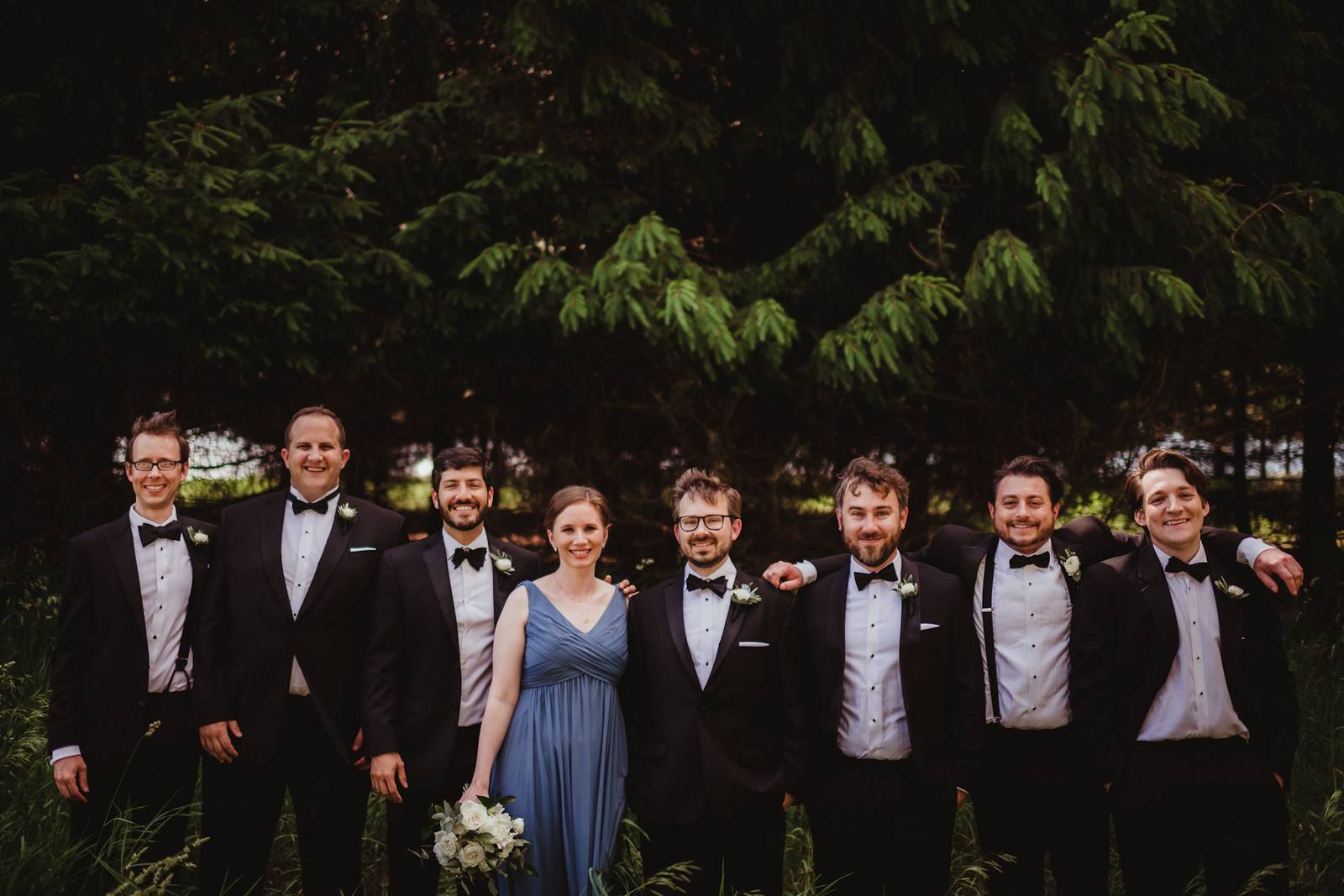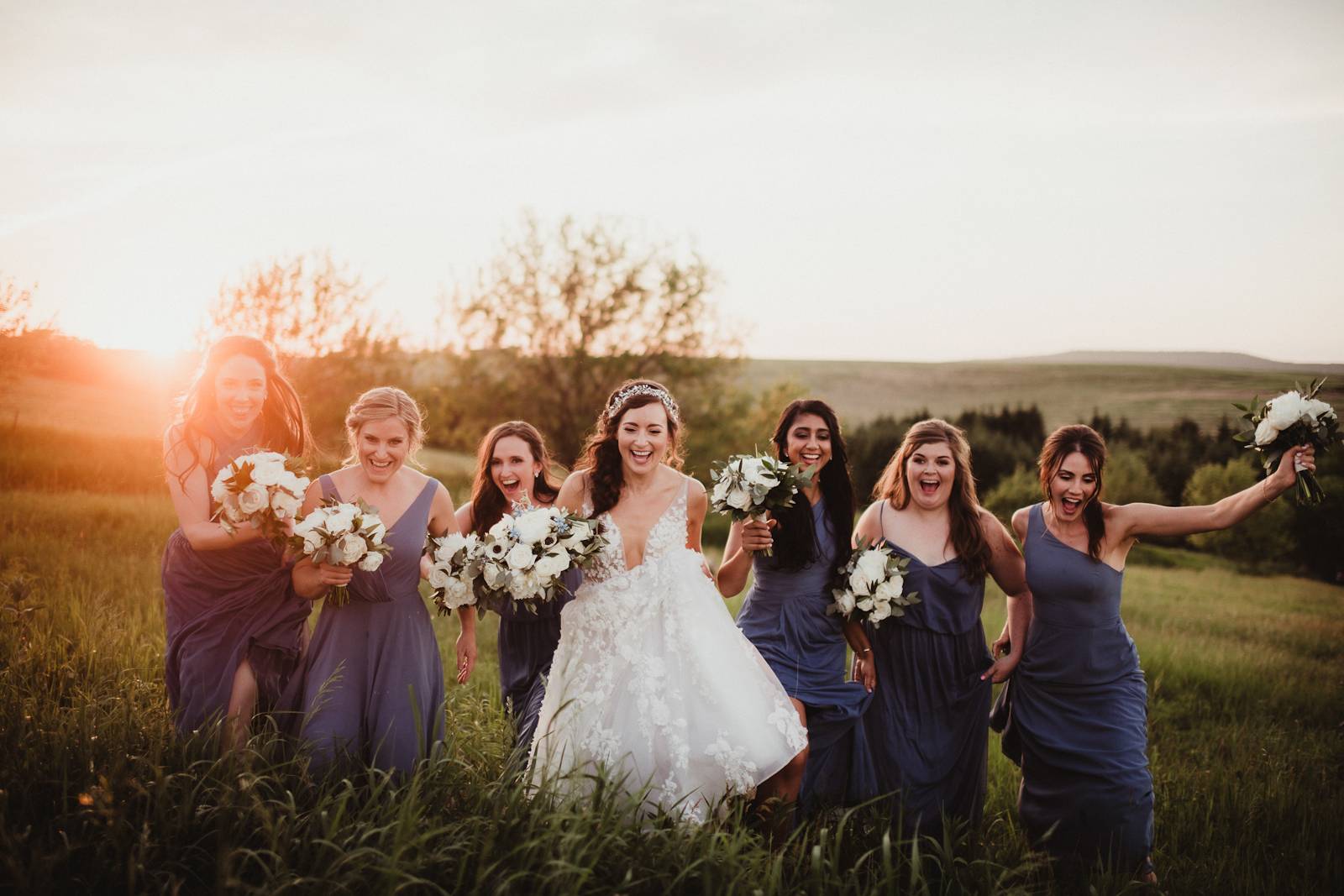 WHAT WAS YOUR INSPIRATION/DESIGN CONCEPT FOR YOUR OVERALL CEREMONY AND RECEPTION DECOR? The setting at Prevailing Winds Lodge was so beautiful that we really wanted to sit back and let the scenery do the work for us. The sailcloth tent was perfect because it looks so beautiful even from the inside and doesn't require a lot of decoration. We could leave it sort of minimalist and draw attention to the surrounding countryside.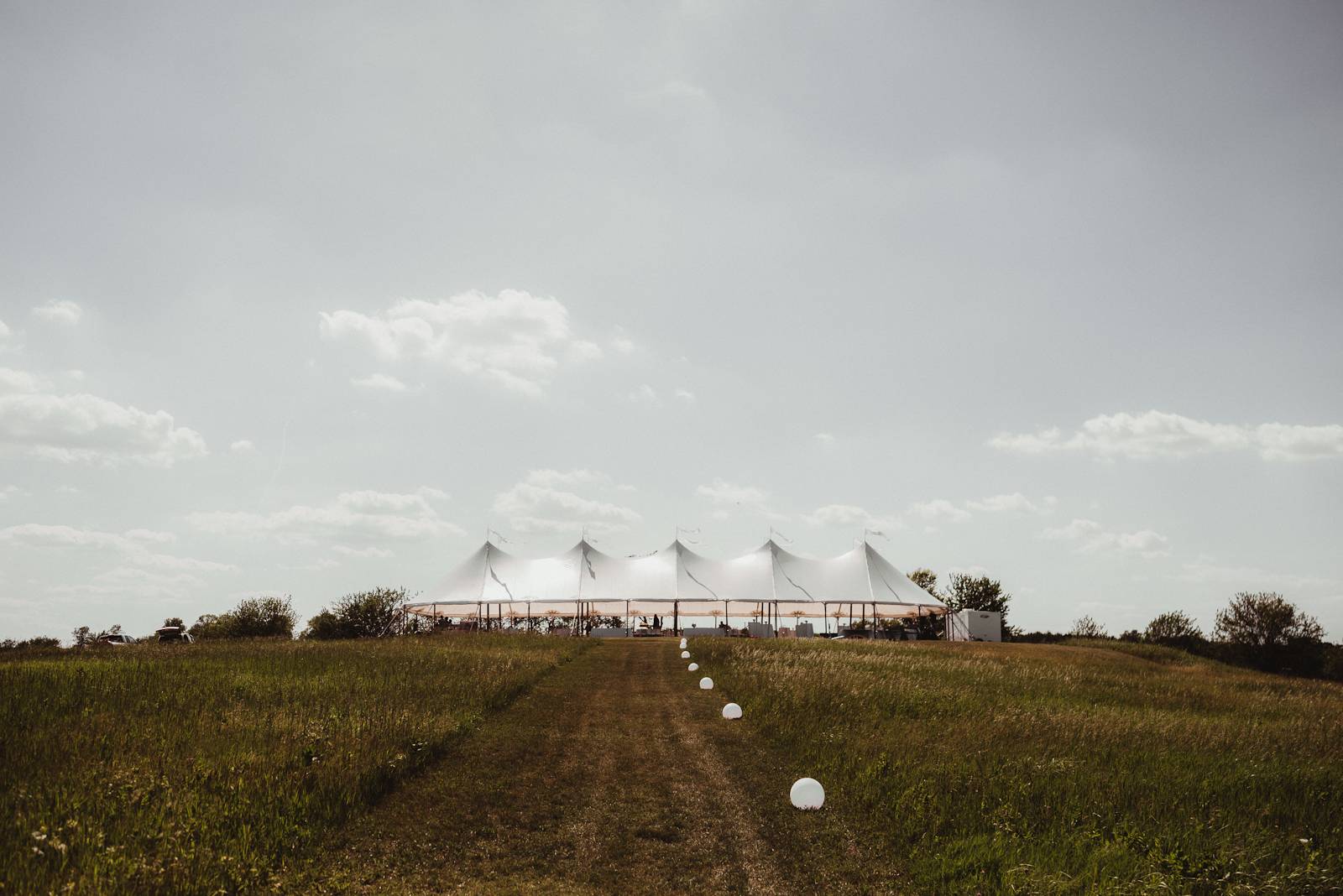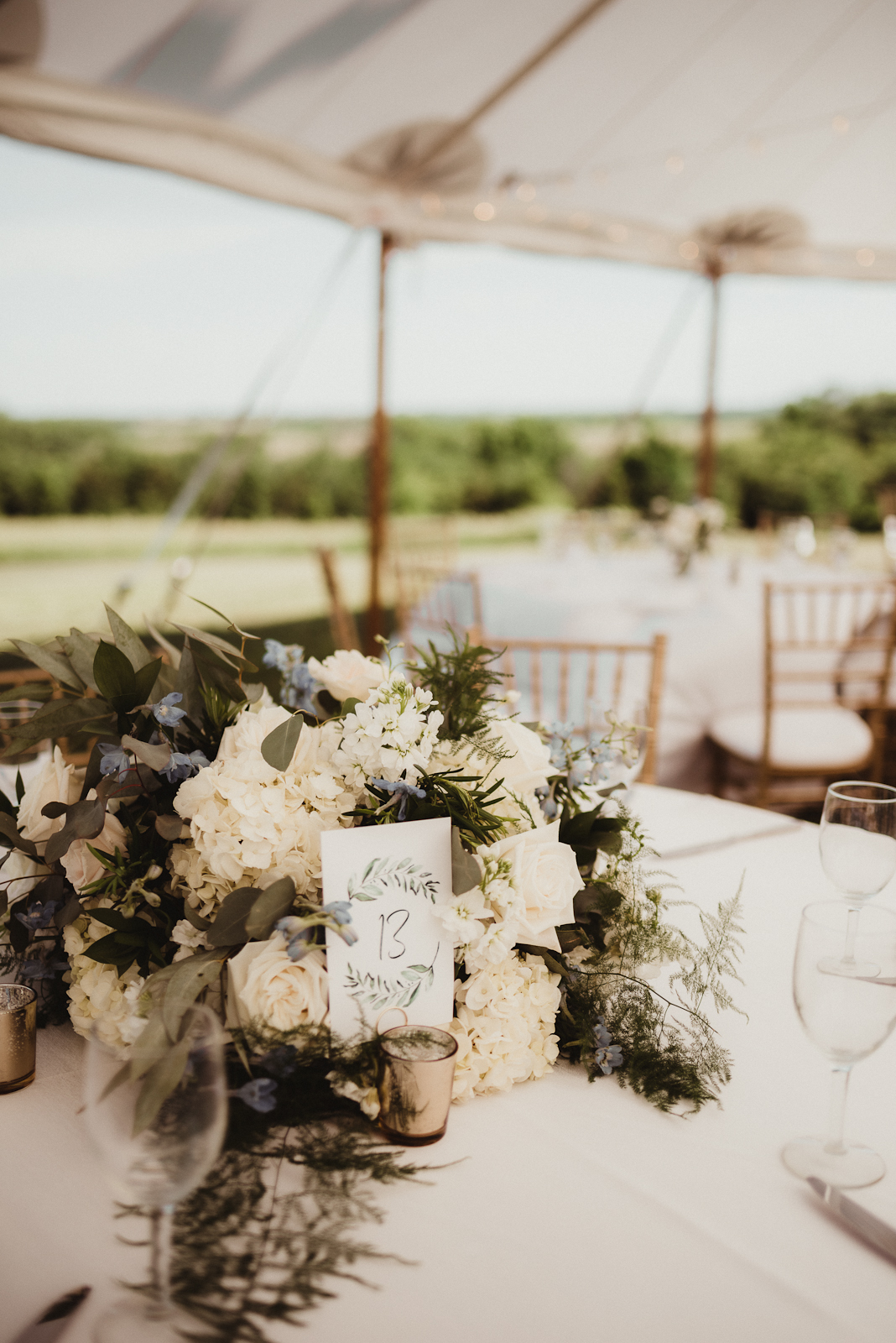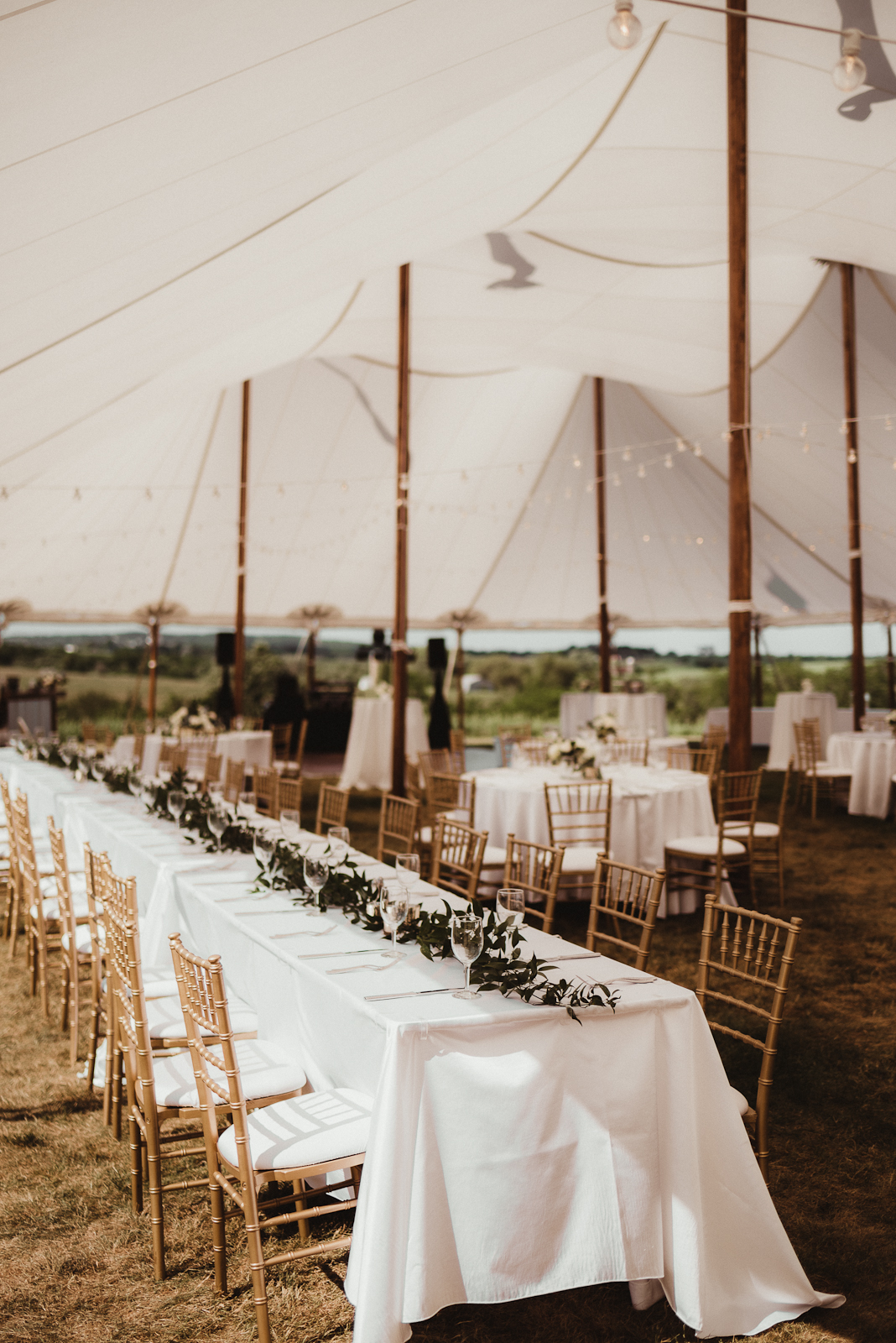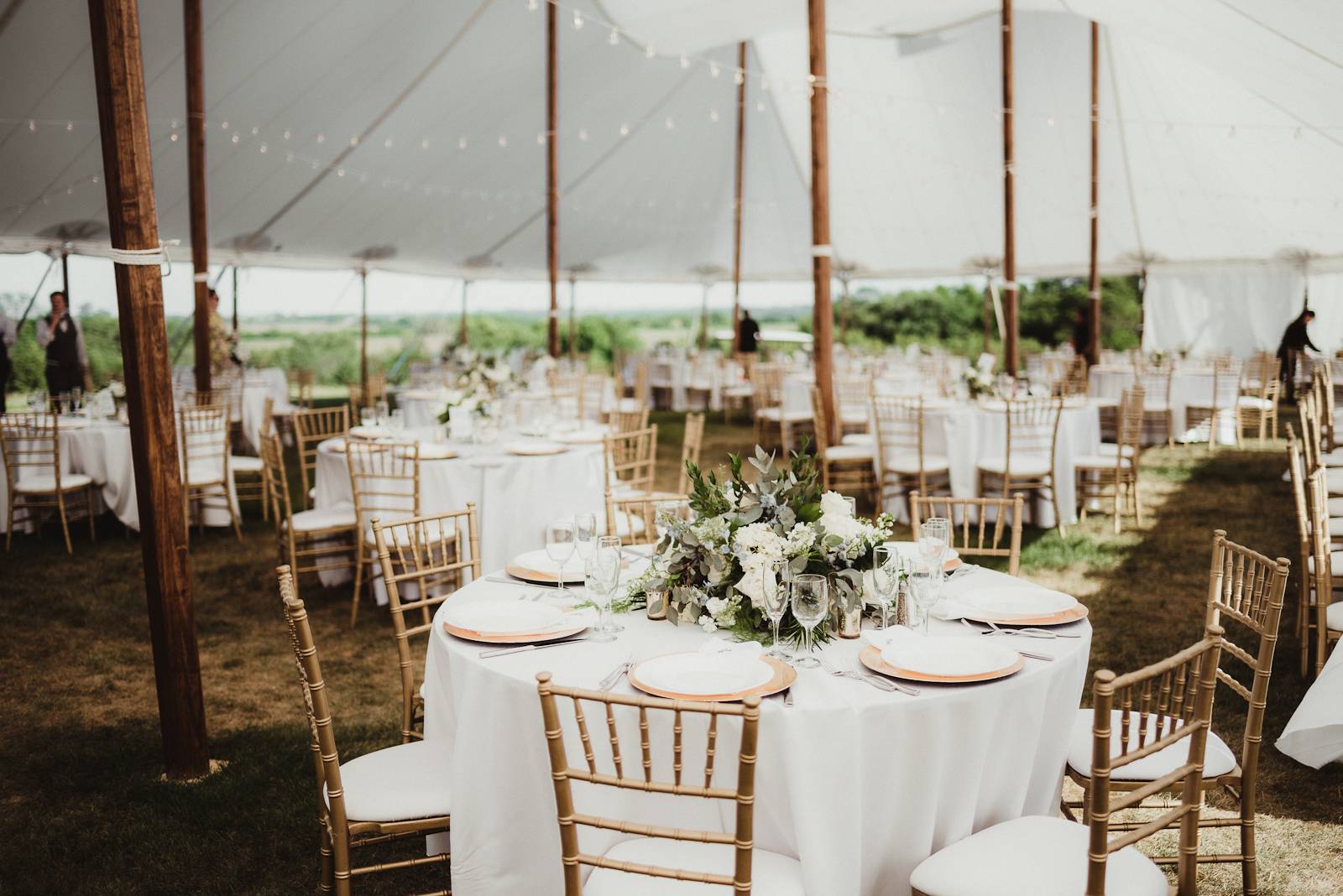 DID YOU USE ANY SPECIALTY CHAIRS, LINENS, CHARGERS, GLASSWARE, OR DINNERWARE? We used gold chargers and chairs from Event Essentials!
TELL US ABOUT THE FOOD, DESSERT, AND ANY SPECIALTY BEVERAGES ON THE MENU: Our caterer made such excellent food that we couldn't decide, so we did family style so everyone could try a little bit of everything! For desserts, we had pie, and while we didn't have a specialty cocktail, we did have 5-hour Energies brought out around 9PM!
WHAT WAS YOUR FAVORITE MOMENT FROM YOUR WEDDING? Our ceremony, hands down!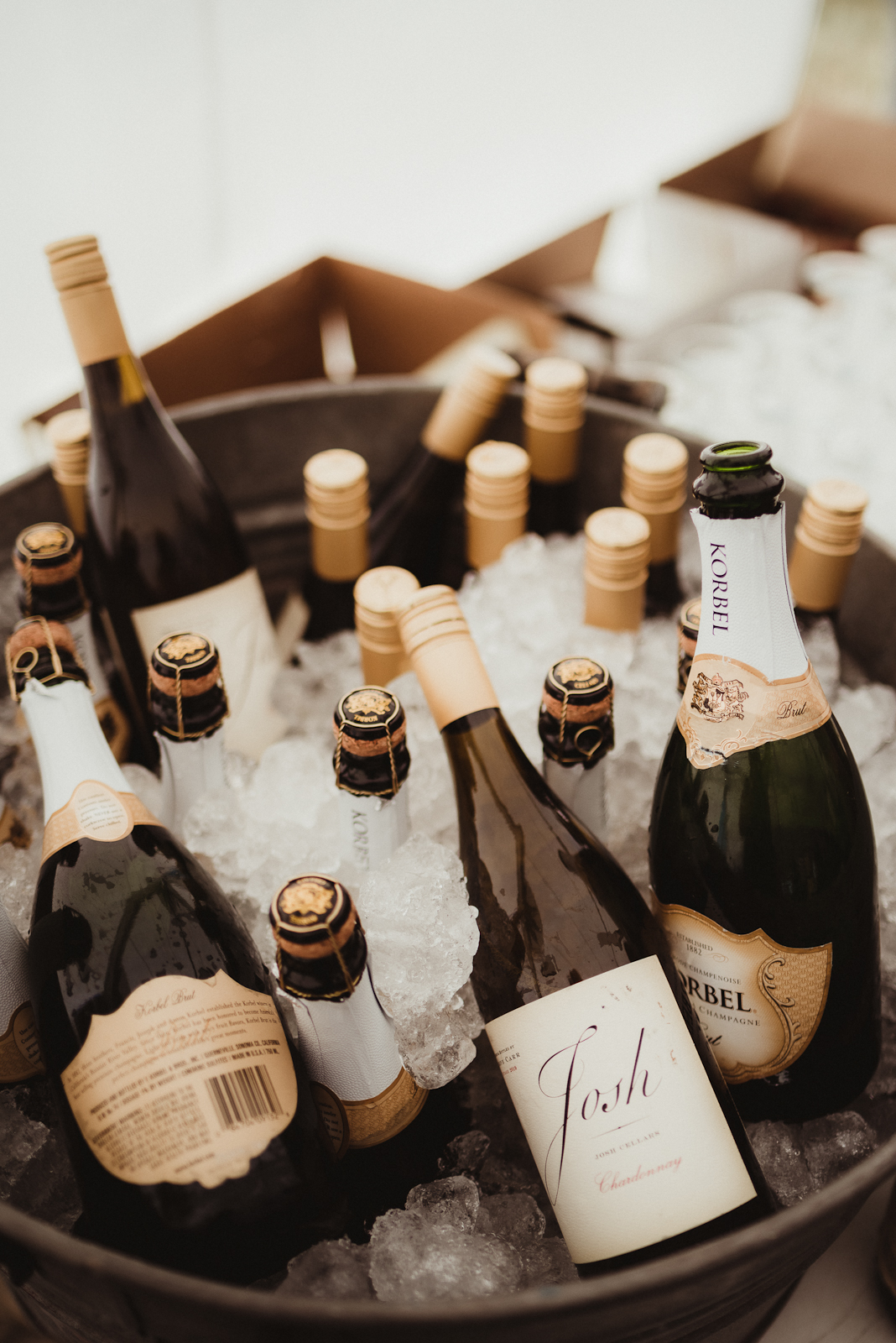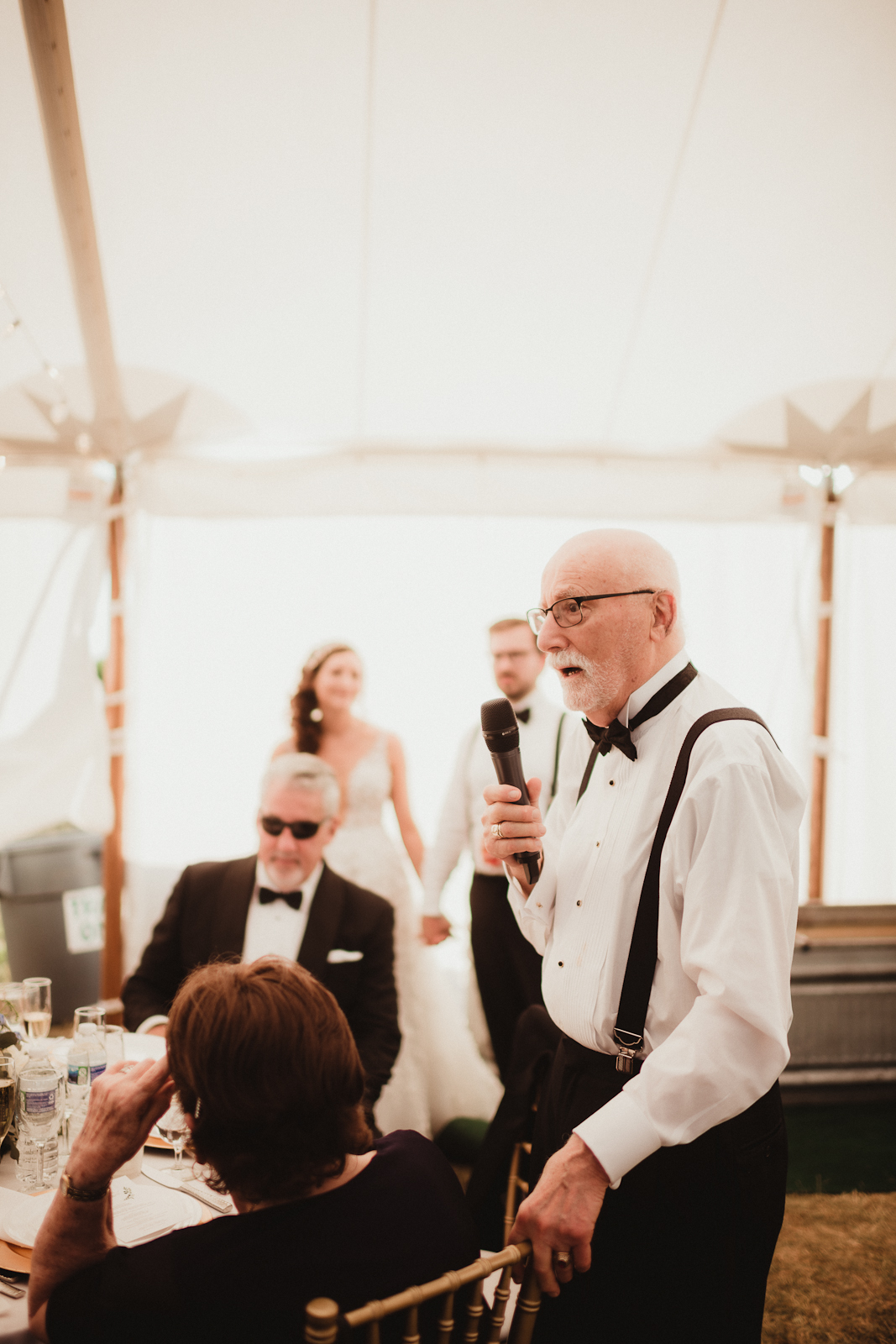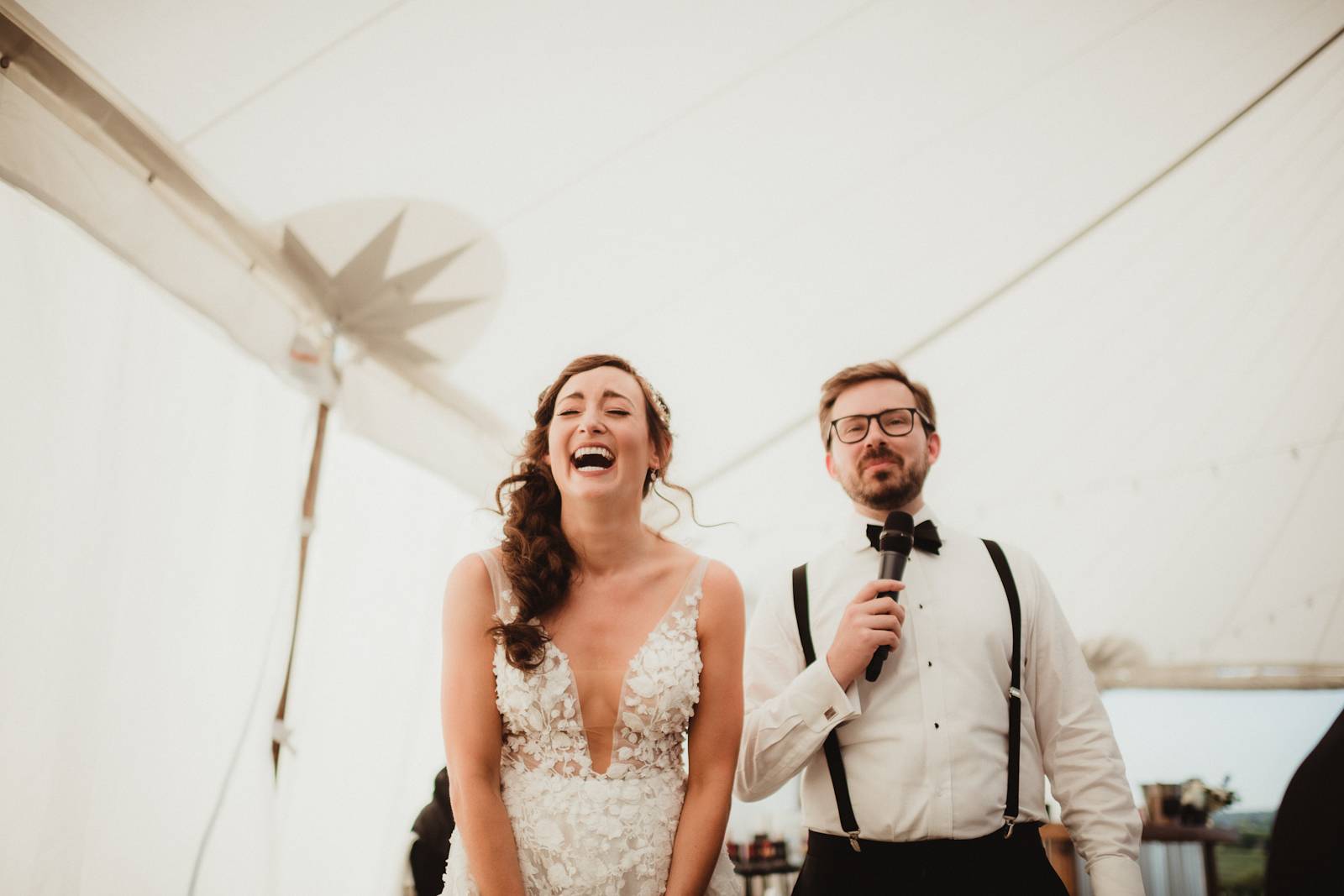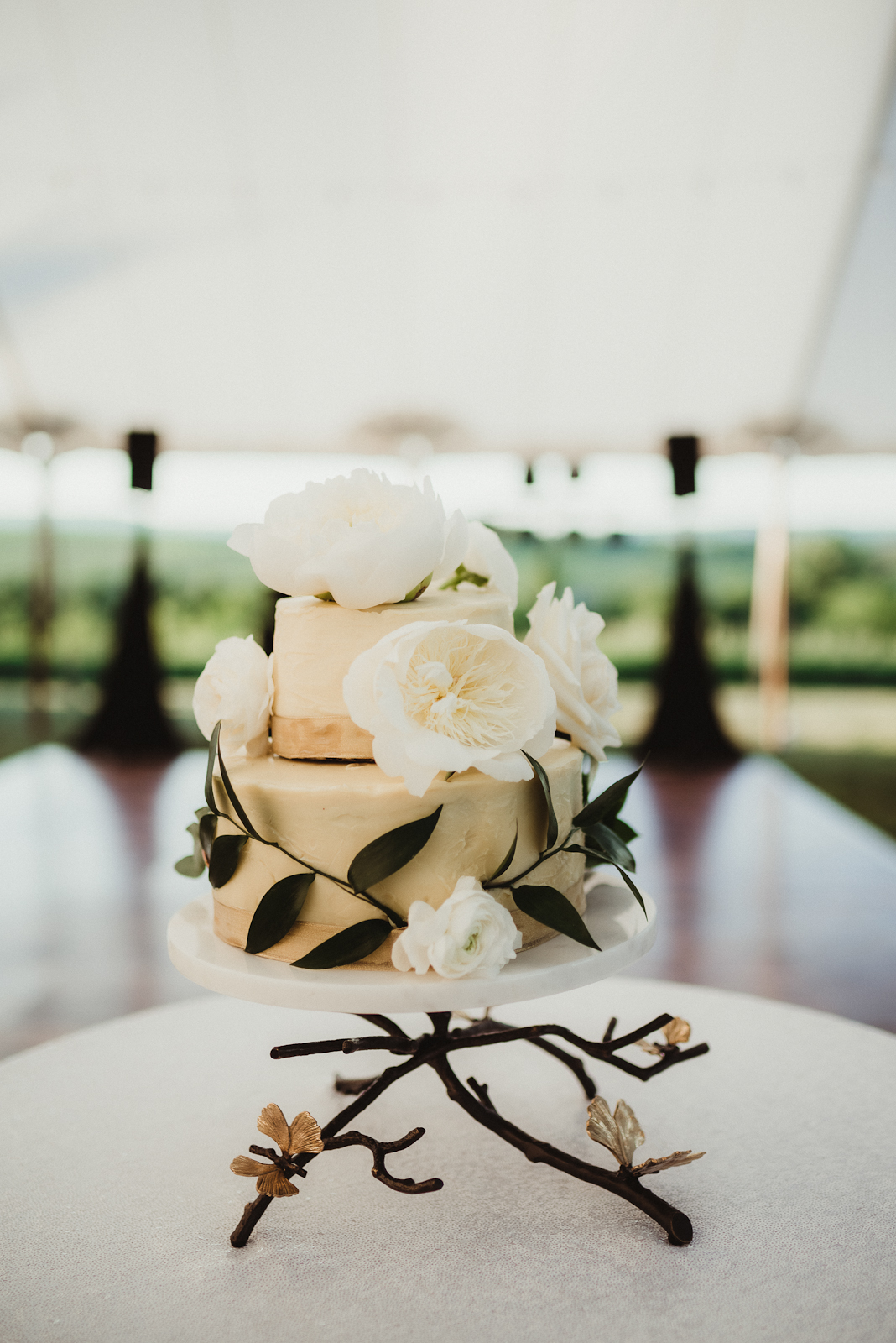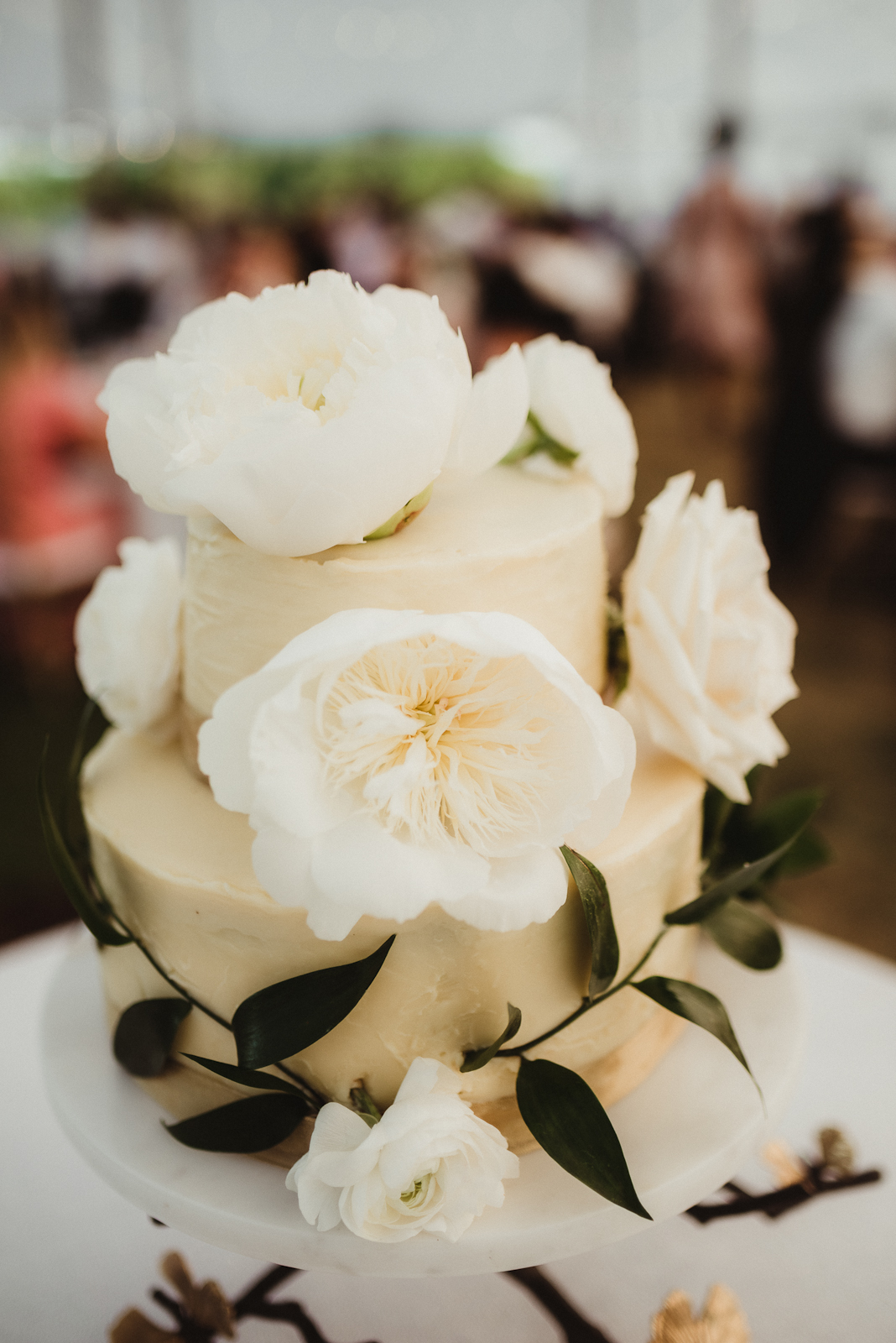 TELL US ABOUT YOUR HONEYMOON: We went to Kauai! It was a perfect mix of beach lounging and gorgeous hiking. We had moved our wedding because of COVID and originally planned to do a delayed honeymoon, but we did one right away with our new date. We definitely recommend doing the honeymoon right after the wedding! It's such a whirlwind, and it is totally necessary to decompress and get some real time together.
WHAT DOES LIFE LOOK LIKE AFTER THE WEDDING? It's awesome! Not that much changed, but it just feels good to be married.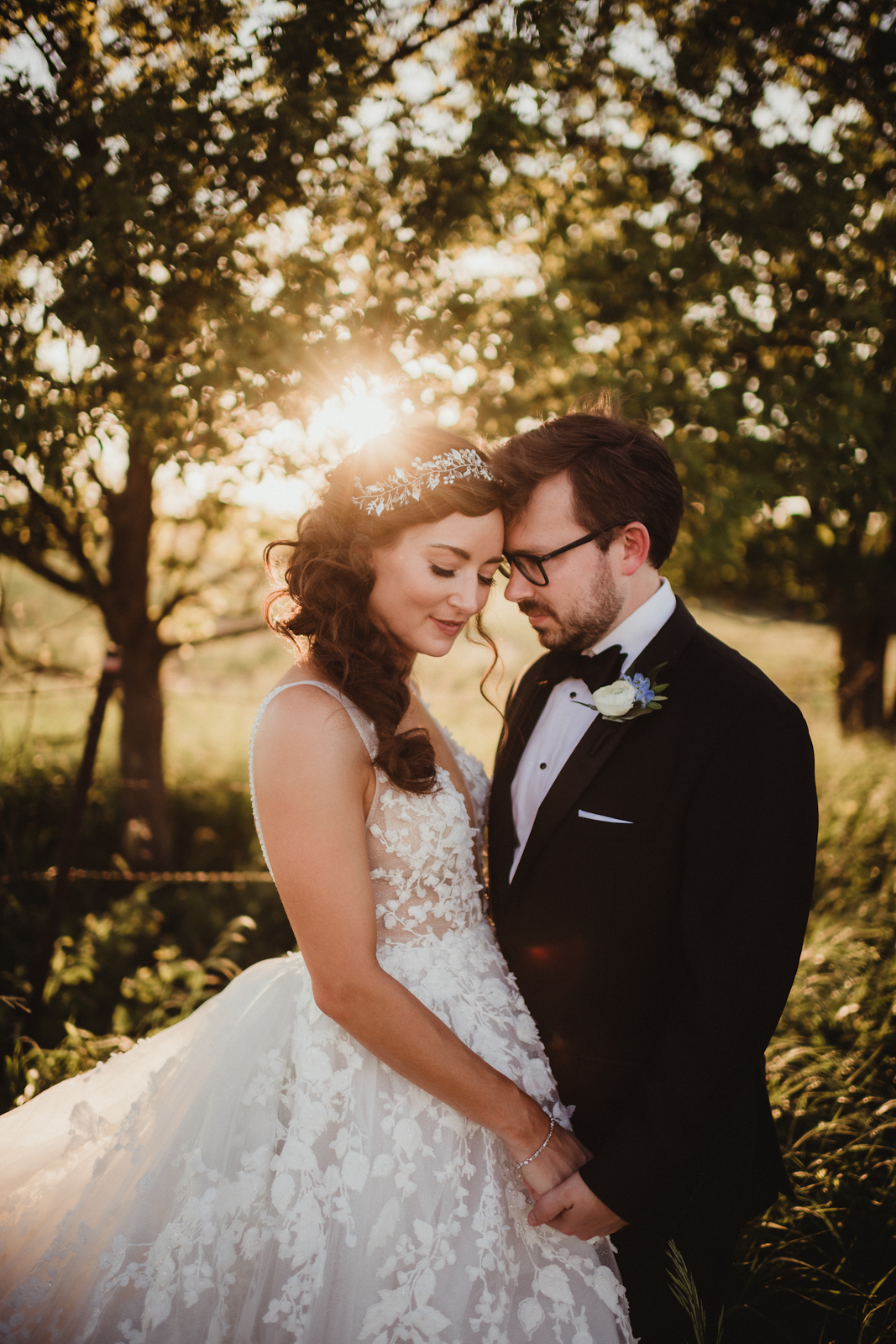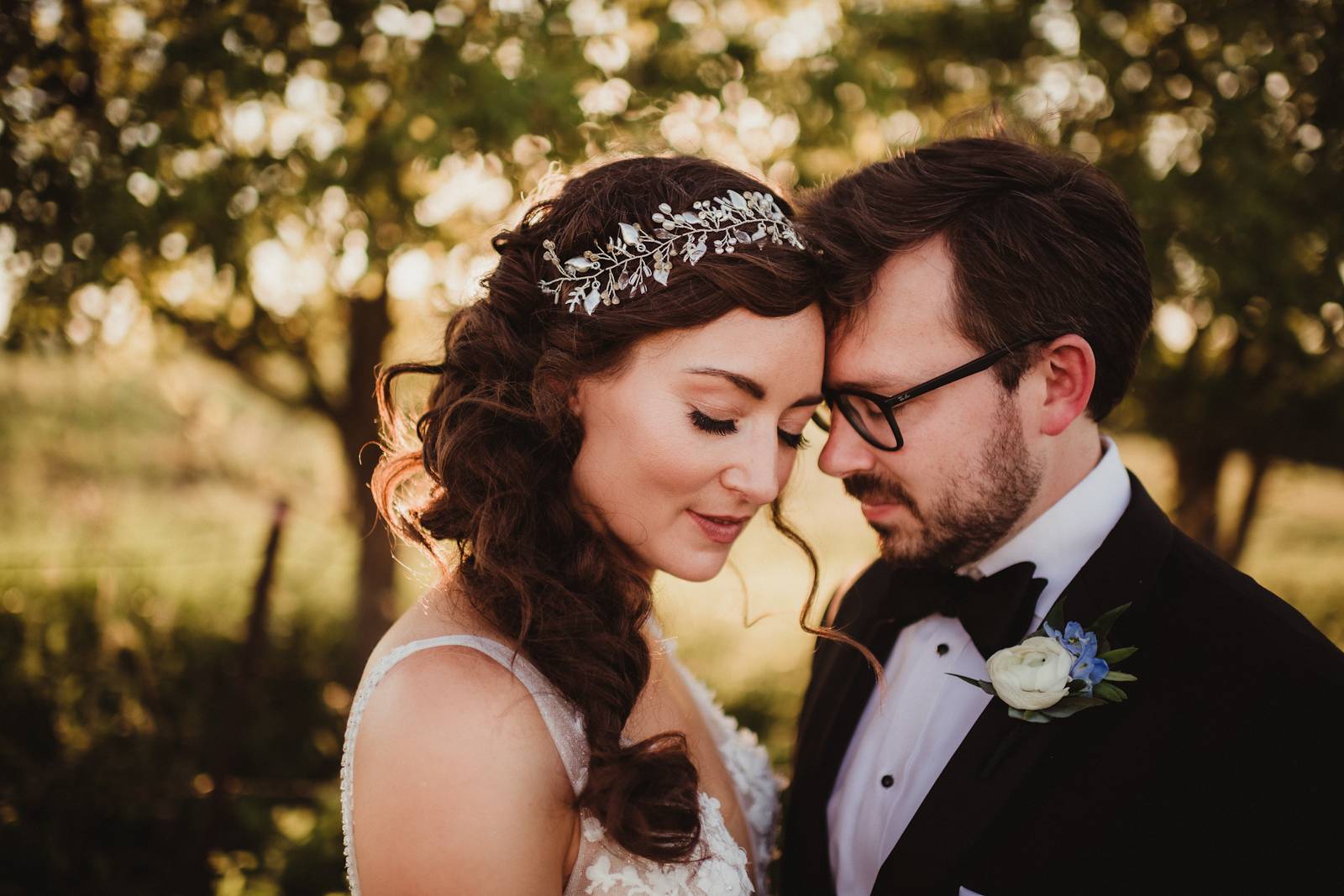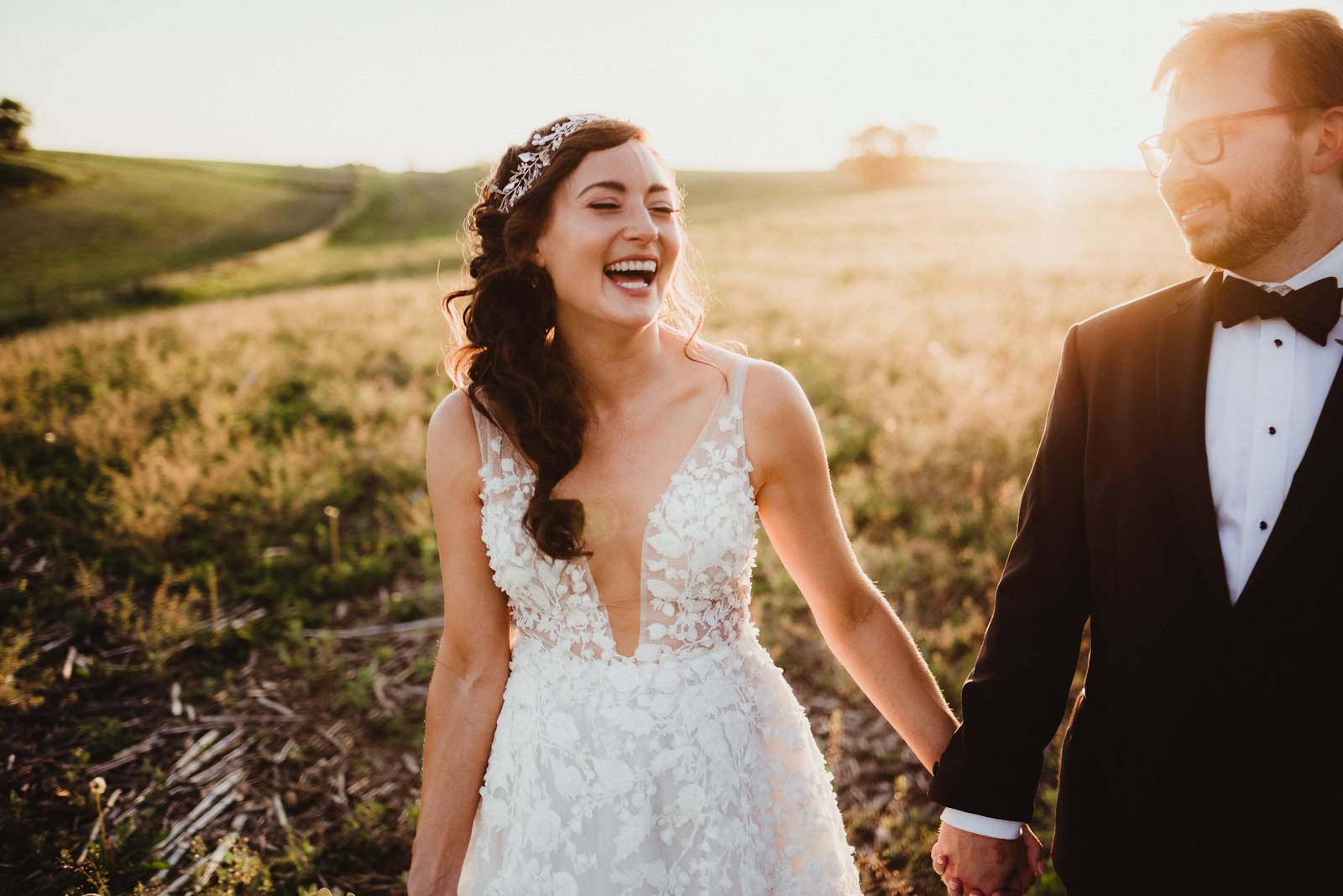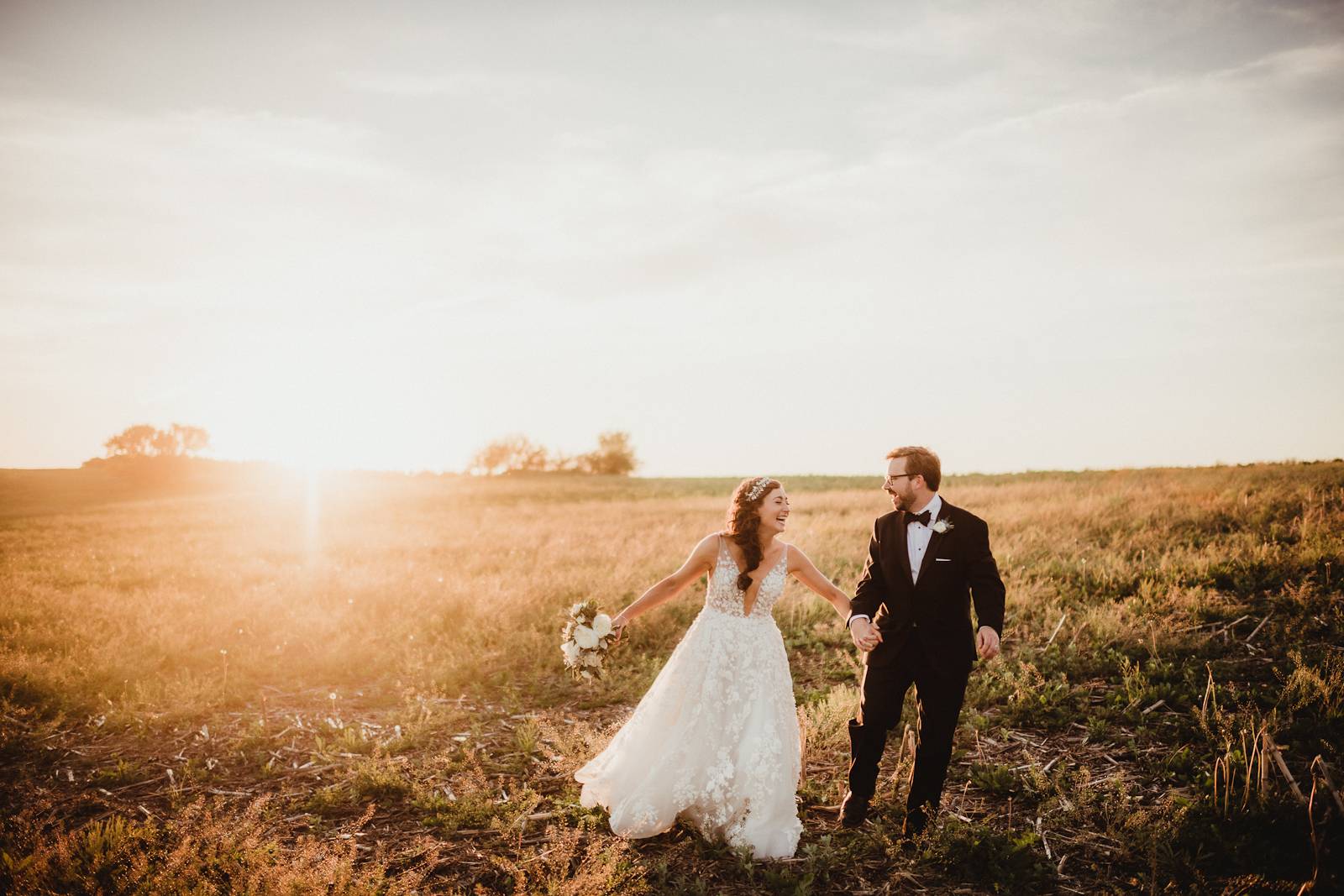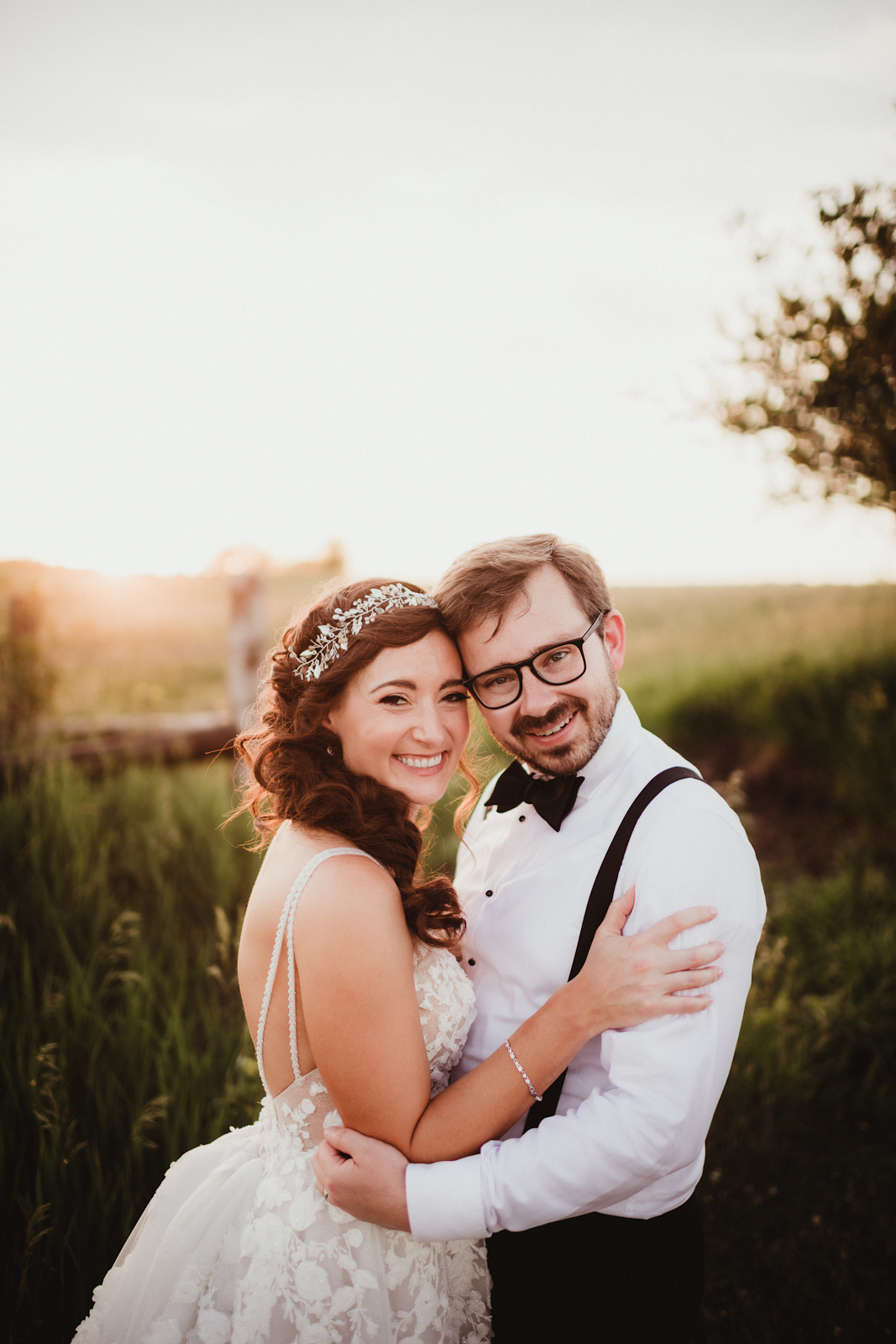 ANY WEDDING PLANNING REGRETS OR SOMETHING YOU WOULD DO DIFFERENTLY? Make sure you tell your vendors ahead of time if there is anything really important to you! You can't assume anyone will know the things you want without talking to them about it.
IS THERE ANY ADVICE YOU'D GIVE TO OTHER COUPLES PLANNING THEIR WEDDING? Remember why you are having the wedding in the first place, and try not to get fixated on small details. Hopefully, the people surrounding you is what you will remember about your day, and the little things will not be as important, but it can be easy to overthink them as the day approaches. It can be challenging, but try to stay in the moment!