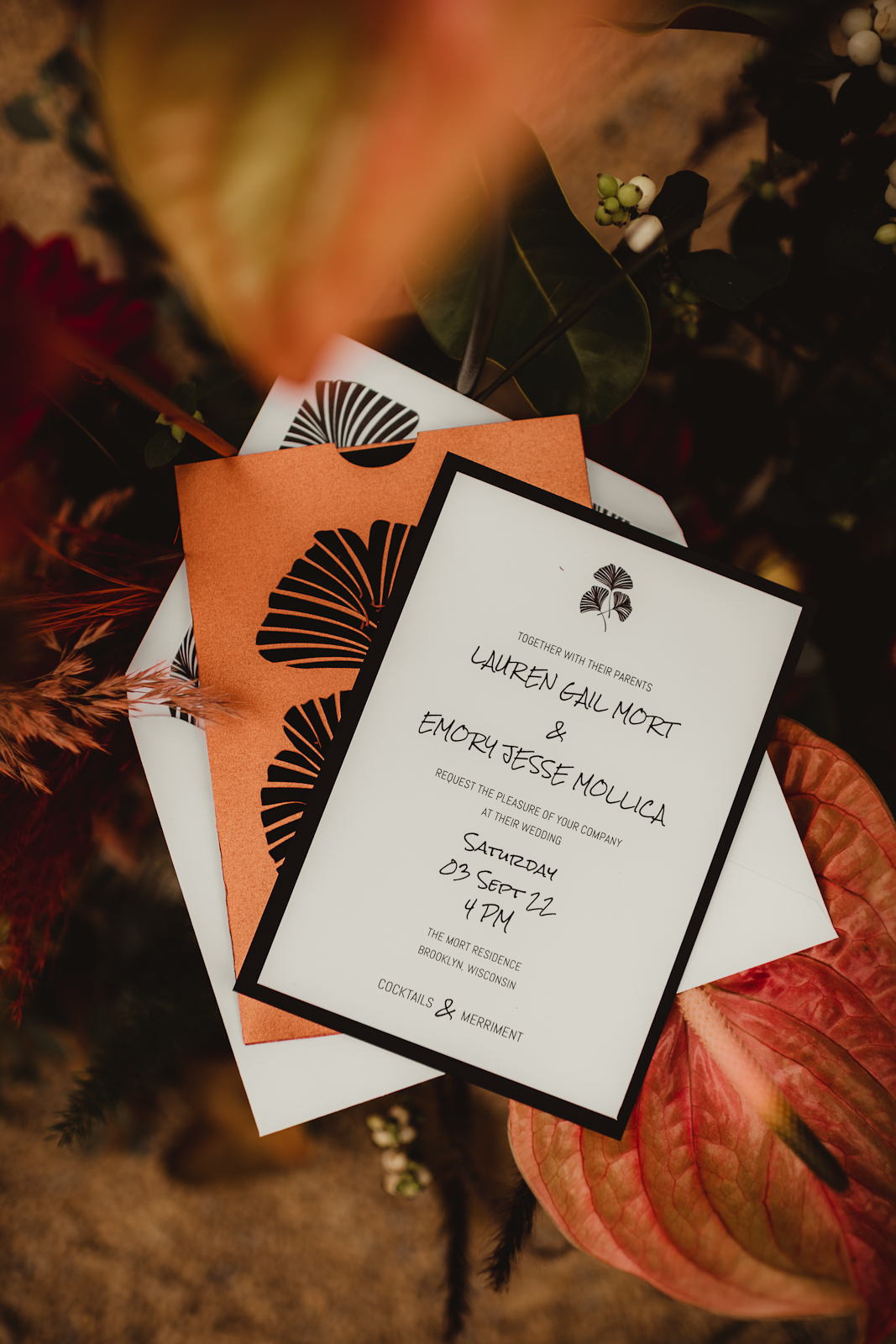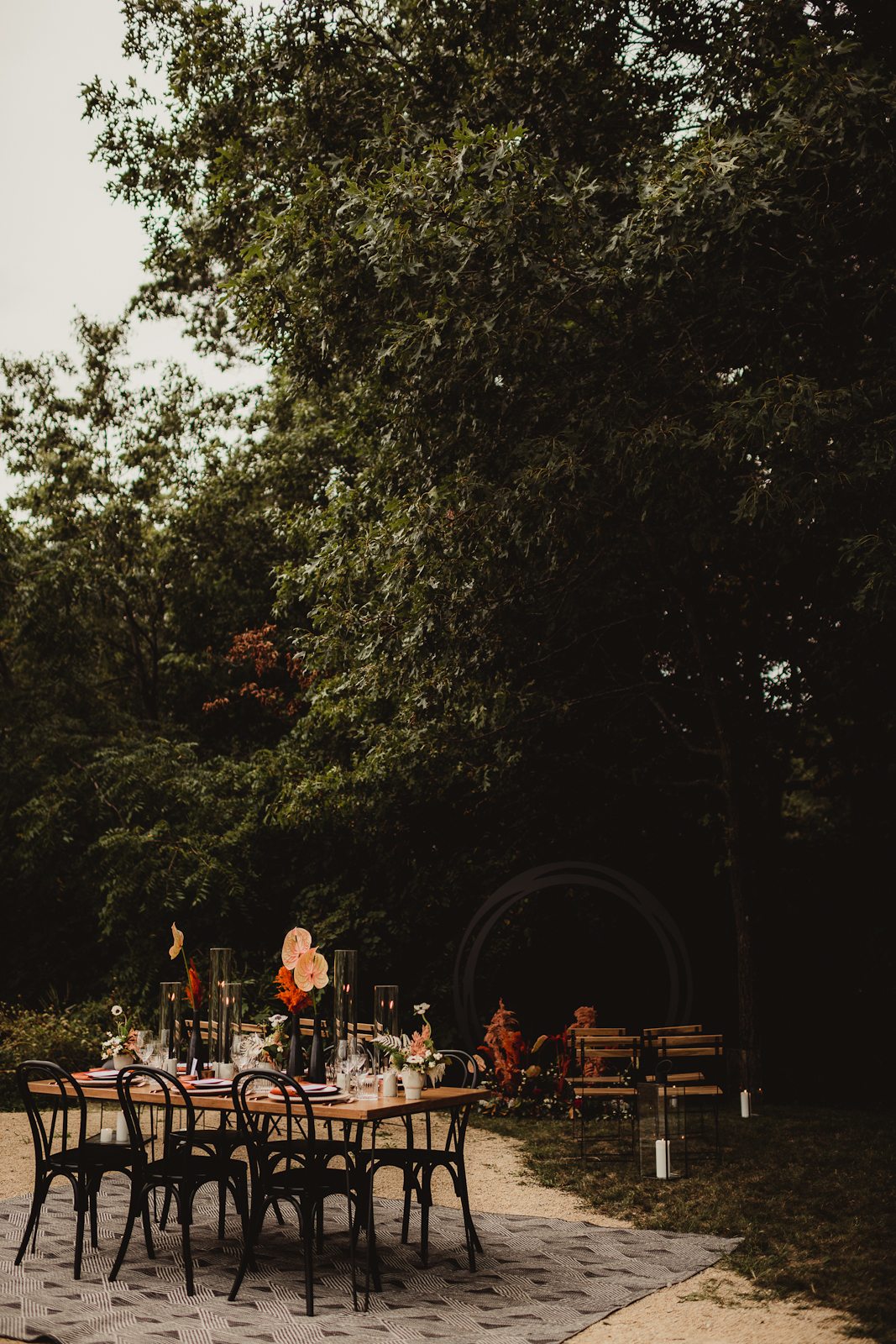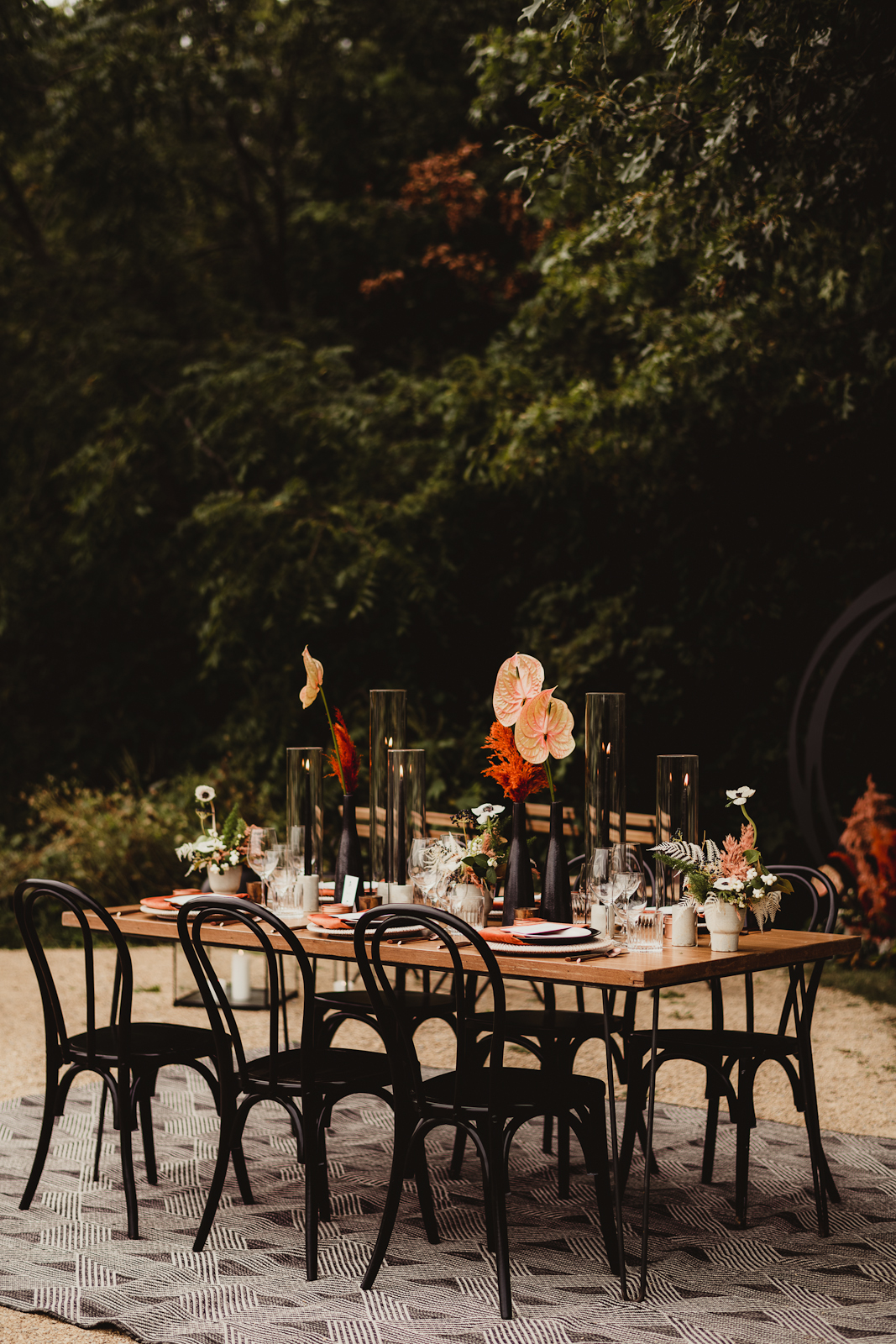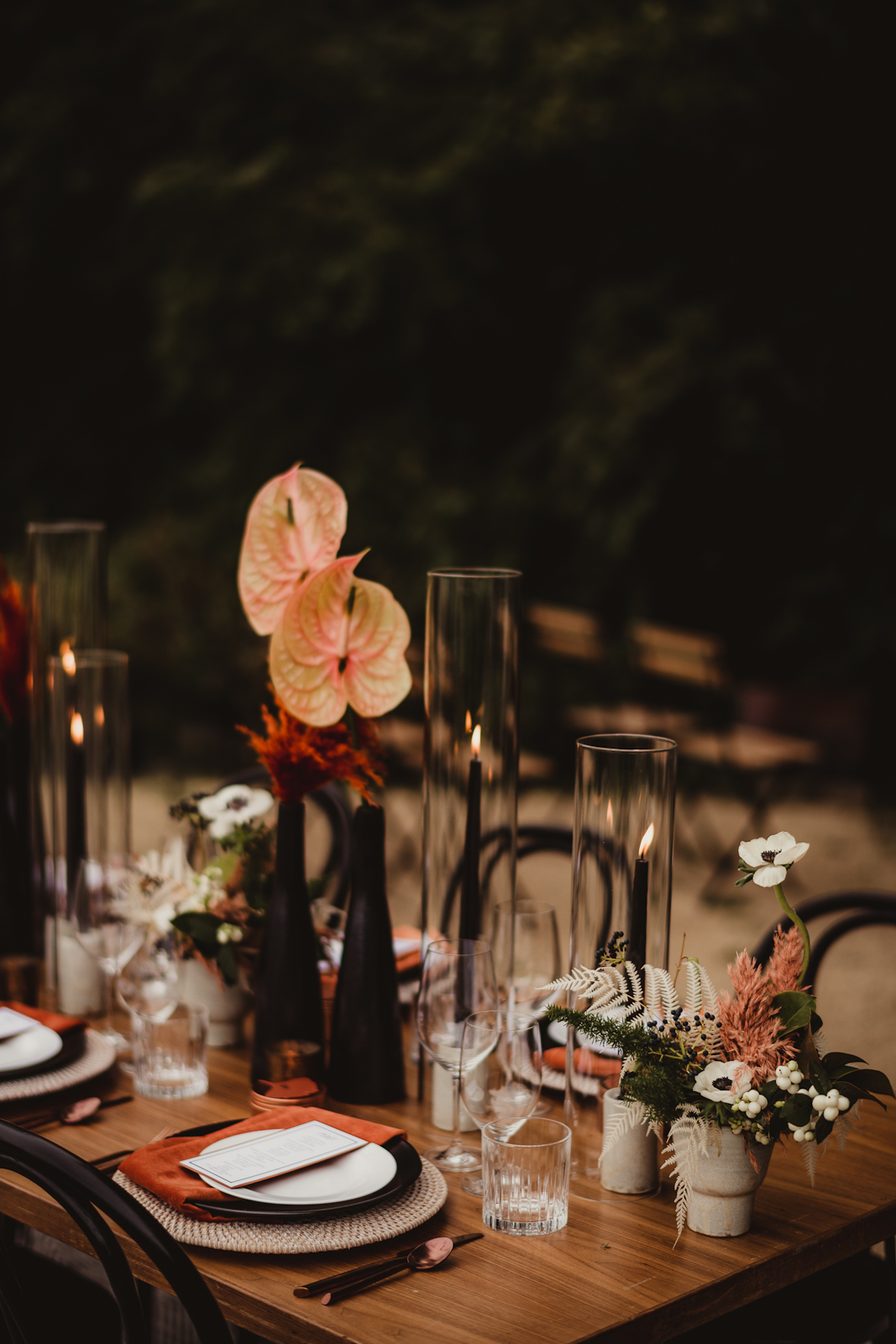 Event Essentials and their boutique rental division, A La Crate, supply everything but the guests for your special day! These two companies are better together as they complement and complete each other in the design and details of your celebration of any style or size.
Notice just a few of their rental options throughout, such as their new mobile bar horse trailer, tables, chairs, ceremony backdrop, chargers, dinnerware, decor, and MORE! We love the modern and simplistic foundation their pieces provide for the rest of the vibrant details and woodsy scenery to shine!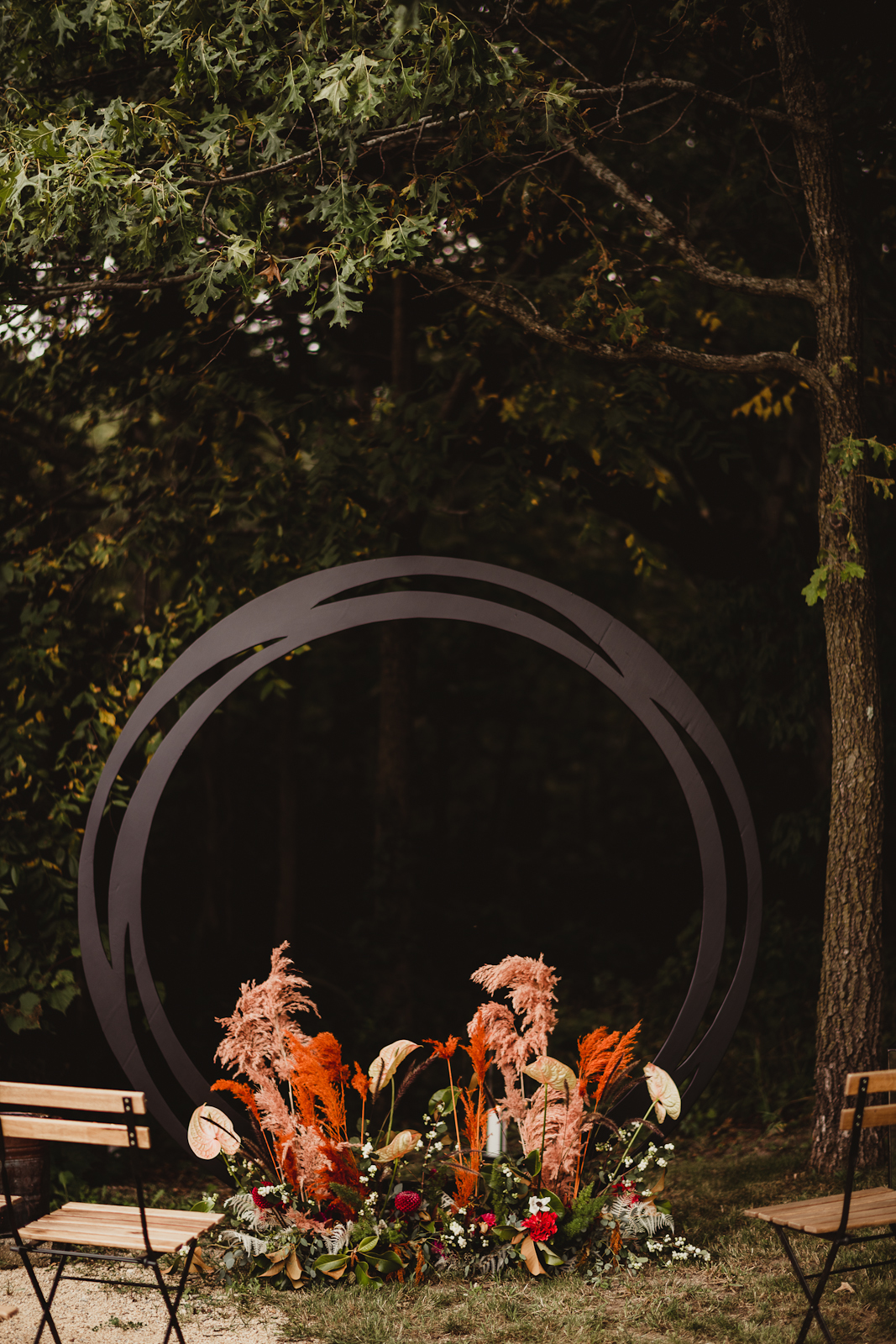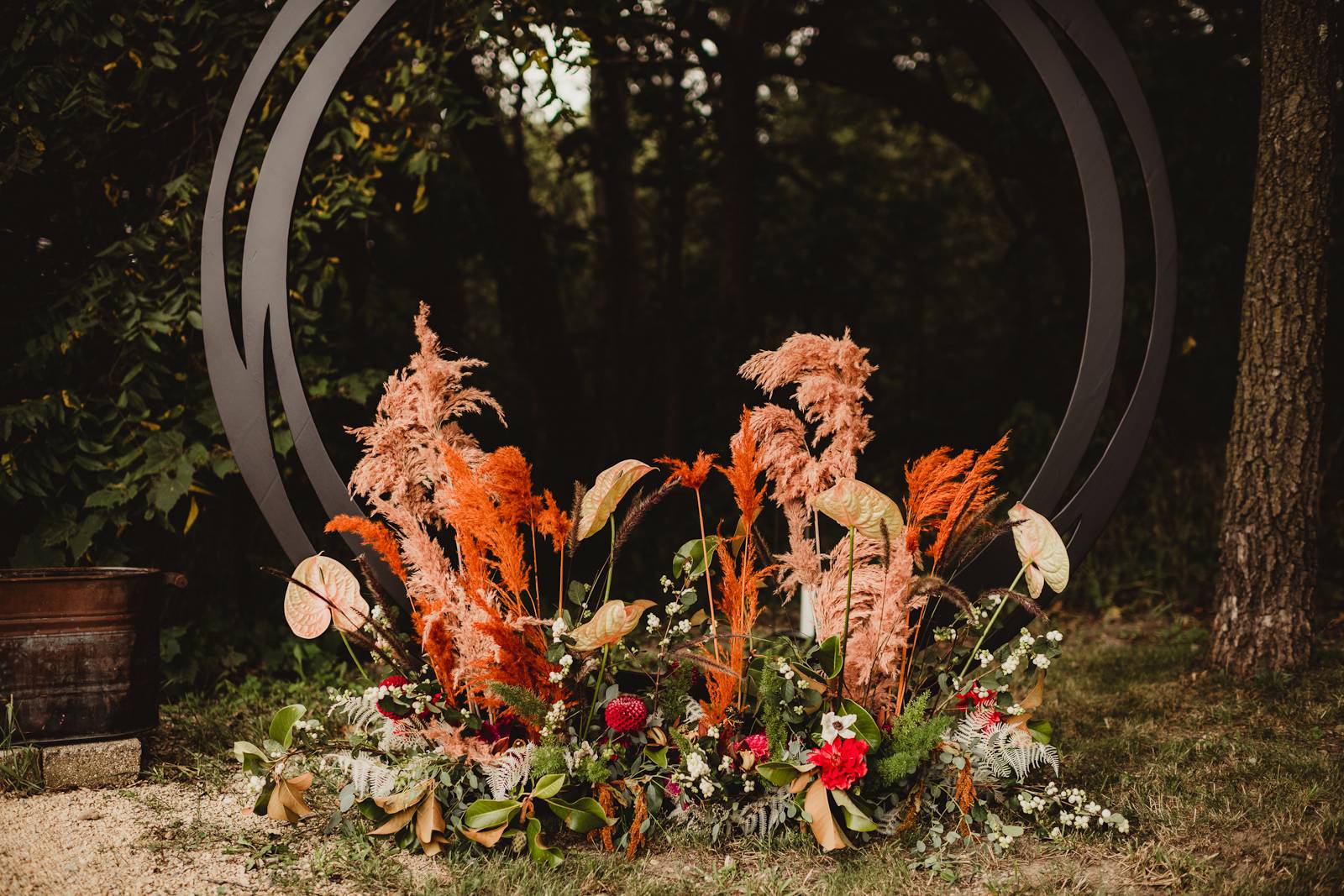 We're obsessed with Jamae's ability to create beautiful, eye-catching floral arrangements, and these stunning, colorful, textured, and tropical-inspired blooms show off her incredible talent once more throughout today's wedding design. The contrast between modern black and white details and the vibrant pop of the florals is oh so swoon-worthy!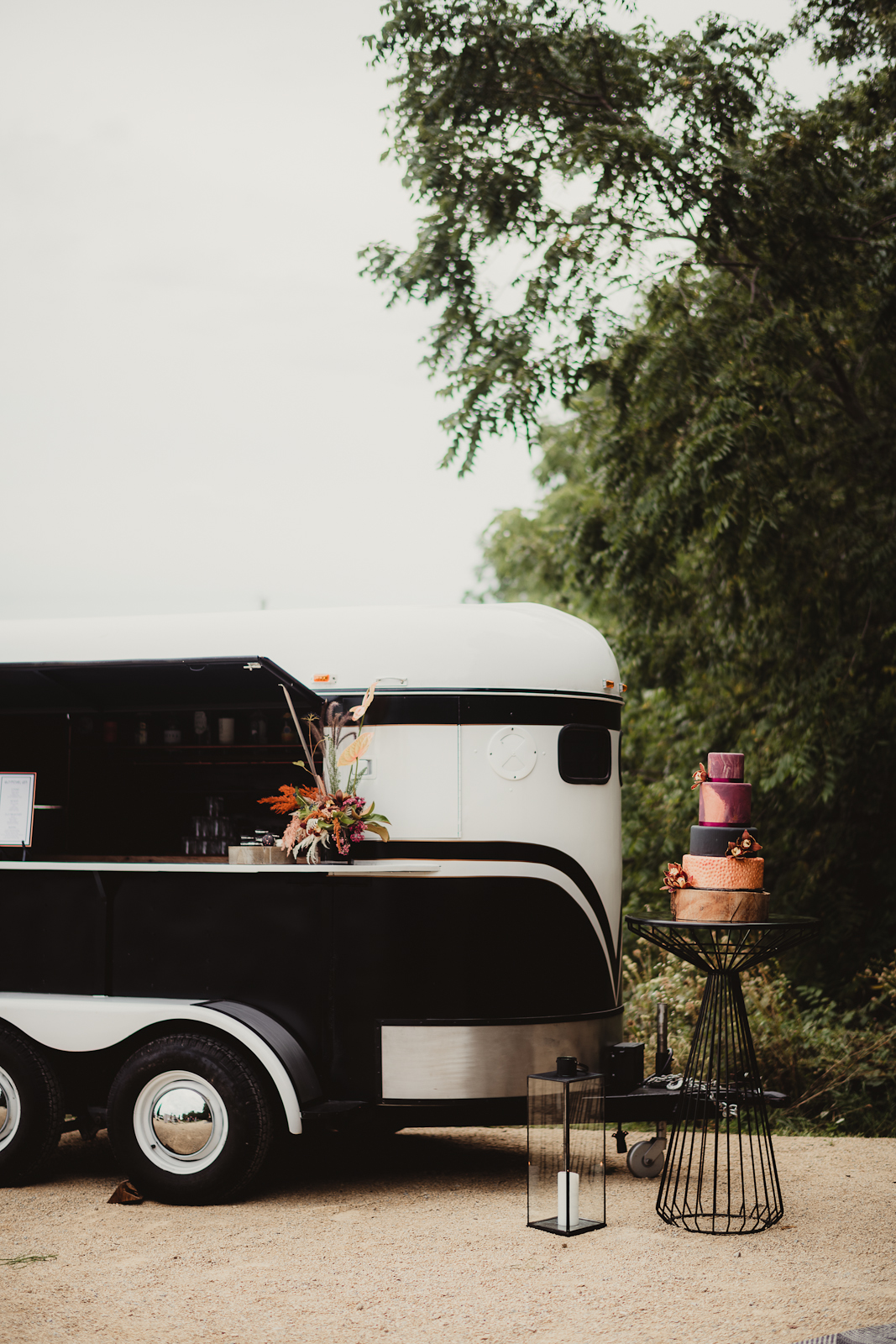 Bringing in more elements of vivid color and modern flair, this detailed 4-tiered beauty from Creative Confections is almost too pretty to eat! Alicia is meticulous about her cakes' flavors, texture profiles, and each artistry detail that combine to create her stunning and delicious treats!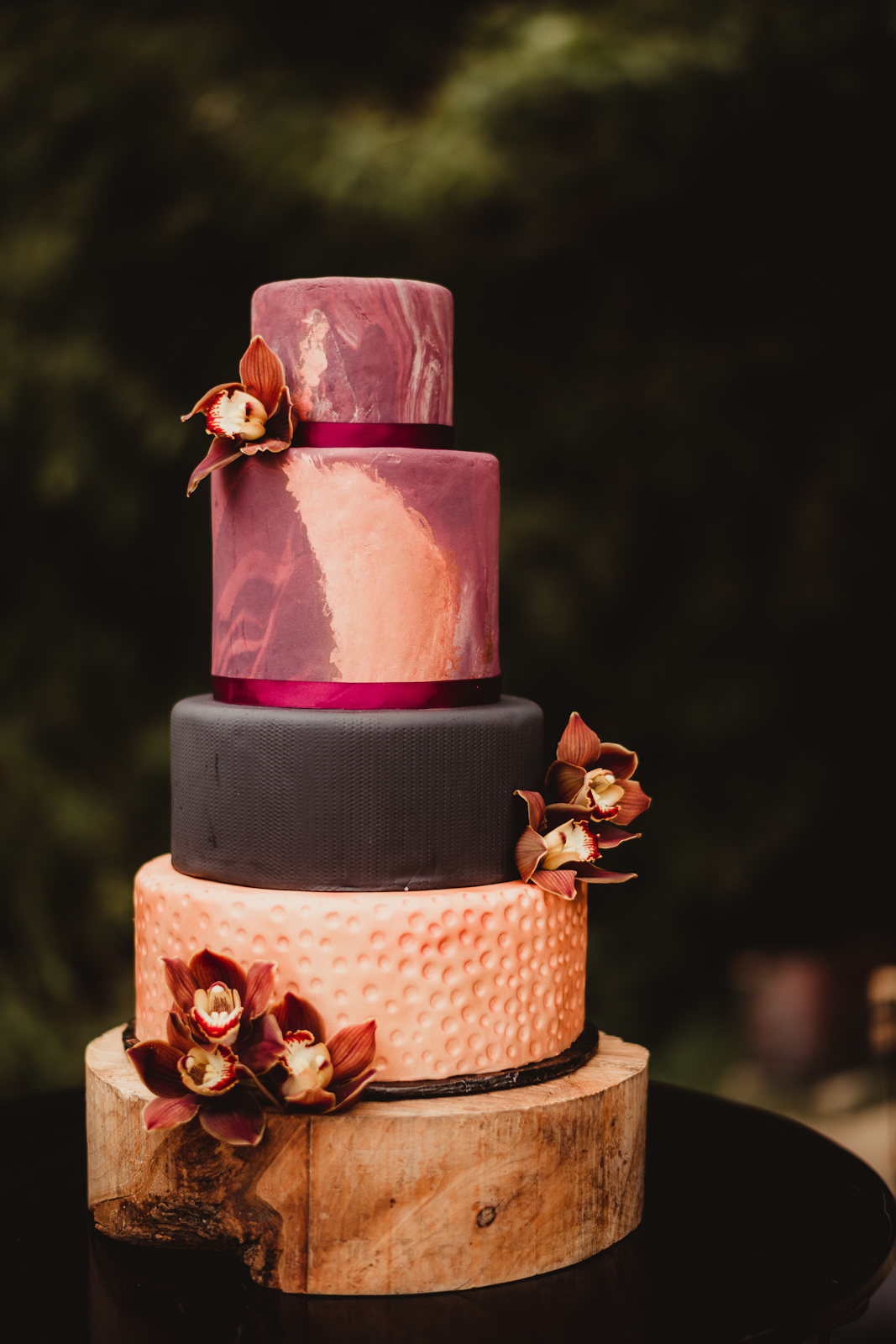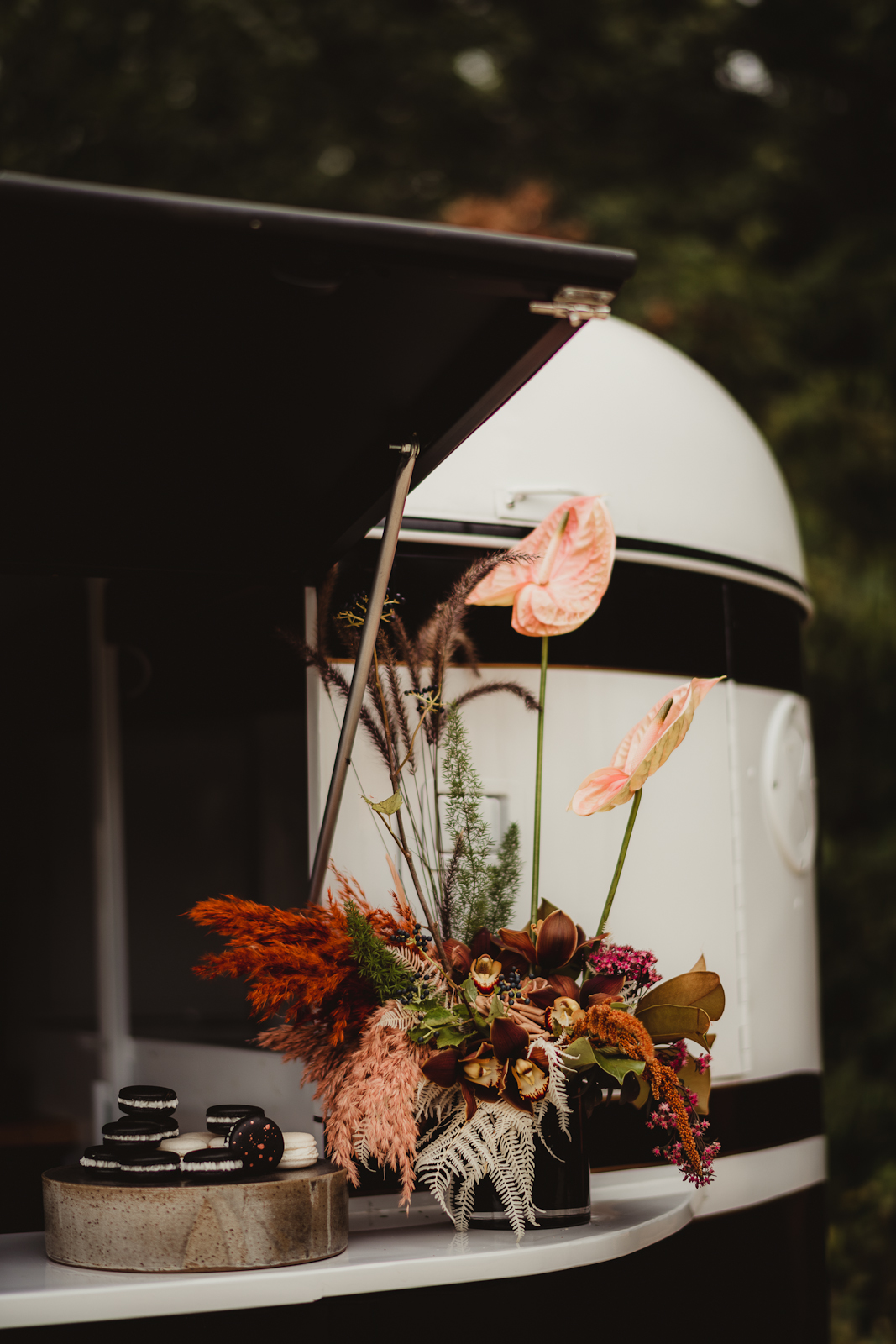 Twig & Olive's contrasted, moody, rich, and complex photography style captures each detail beautifully. Their talented team has the ability to capture every element both genuinely and artistically.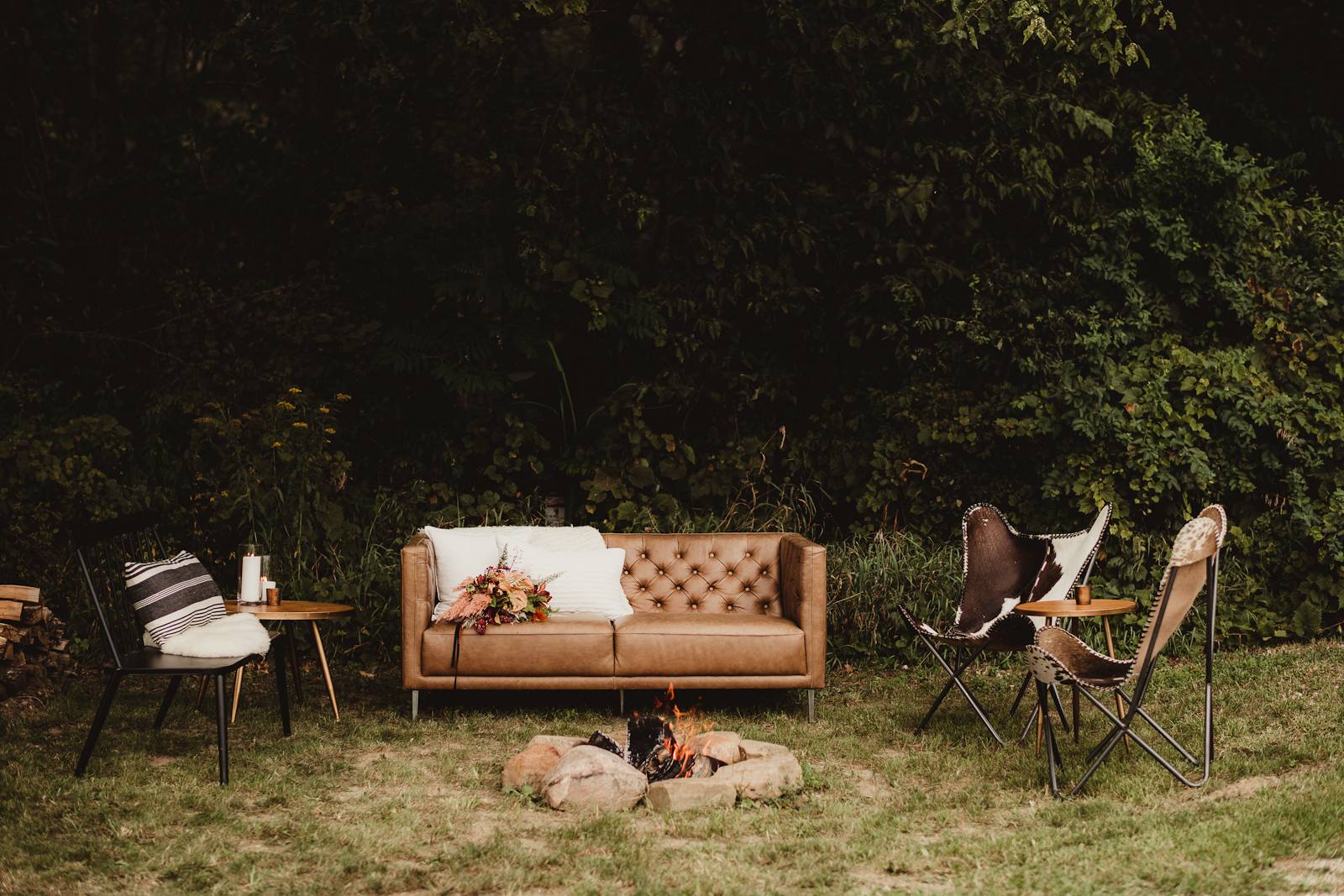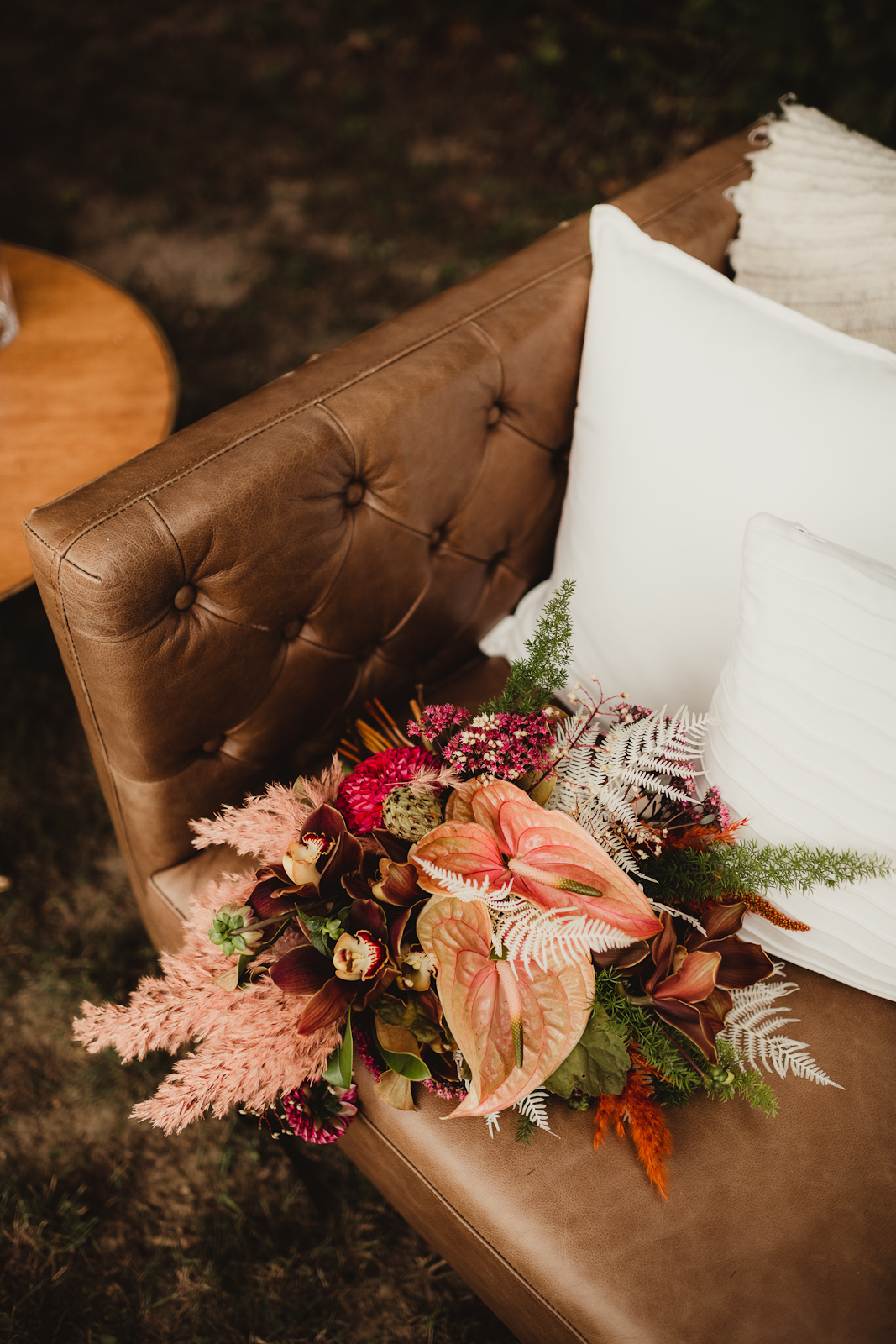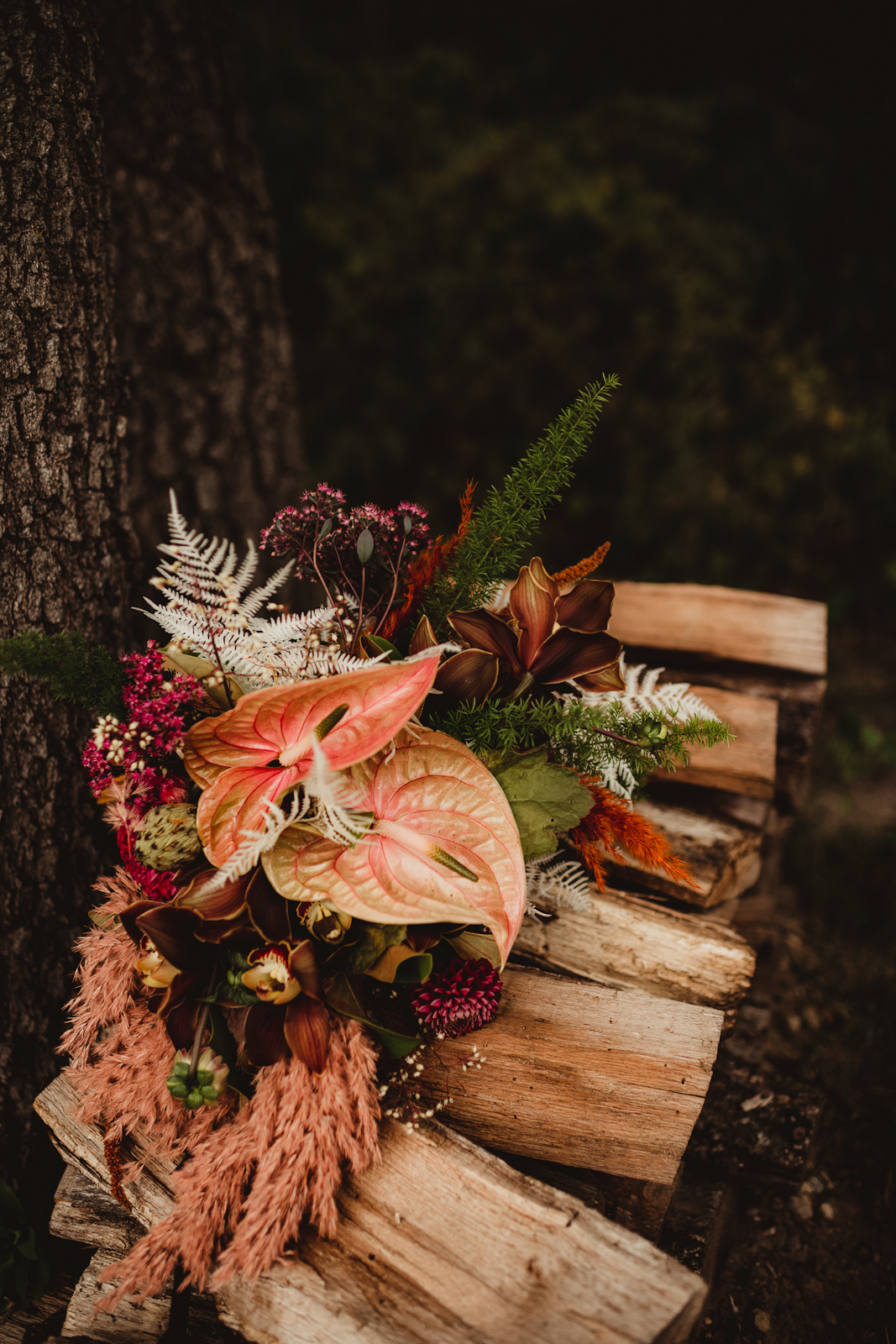 Combining hand-selected papers from around the world with fine craftsmanship and meticulous attention to detail, Sugar Pear Design delivers stationery and signage that perfectly complements your celebration. We love the adventurous, modern, and vibrant elements throughout all of their pieces in today's design!