"As I stepped through the doorway of the 140-year-old converted mansion, the floorboards gently chirped as if to say "hello, old friend!". Now inside, cheery soft white walls greeted me, and the vaulted ceilings stretched to the sky. A picture of perfect elegance. The first-ever Covenant at Murray Mansion styled wedding began."
Captured by O & B Photo Co, we're thrilled to show you all of the stunning soft Autumn ethereal wedding inspo today's styled shoot brings below!
If walls could speak, we suspect the walls of Murray Mansion would have many stories of love to tell. The Covenant at Murray Mansion has historical and clean vibes - bright walls with sunshine spilling in merrily through dozens of huge windows. This 19th-century wedding venue still holds the integrity and charm of its history.
Soft, muted peaches, pale Tiffany blue with pops of rich reds, and citrus tones were the backbone of this Autumn Ethereal styled wedding. A circular archway of immaculate cascading florals by Buttercup Bouquets was the perfect backdrop for Tanesha and Mason - a real-life couple!
Venturing down the historic hallways, we're met by a dramatic charcuterie spread. Ruby red pomegranates, fresh cheeses, and a gold-flecked cake by Culinary Fusion tumbled out across an antique dresser with a vintage mirror as a backboard. Sweet notes of fresh fruits top of the atmosphere in today's scape!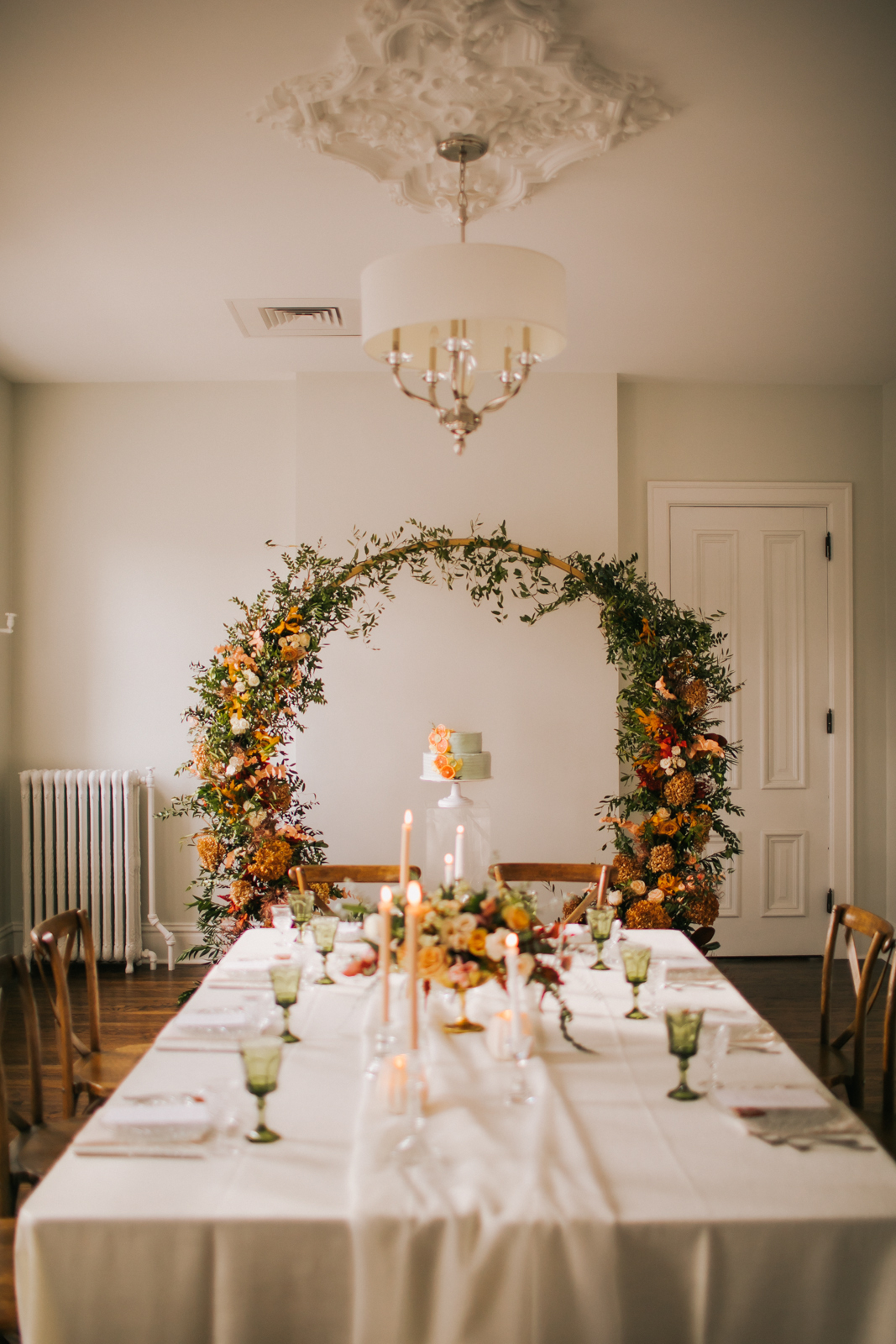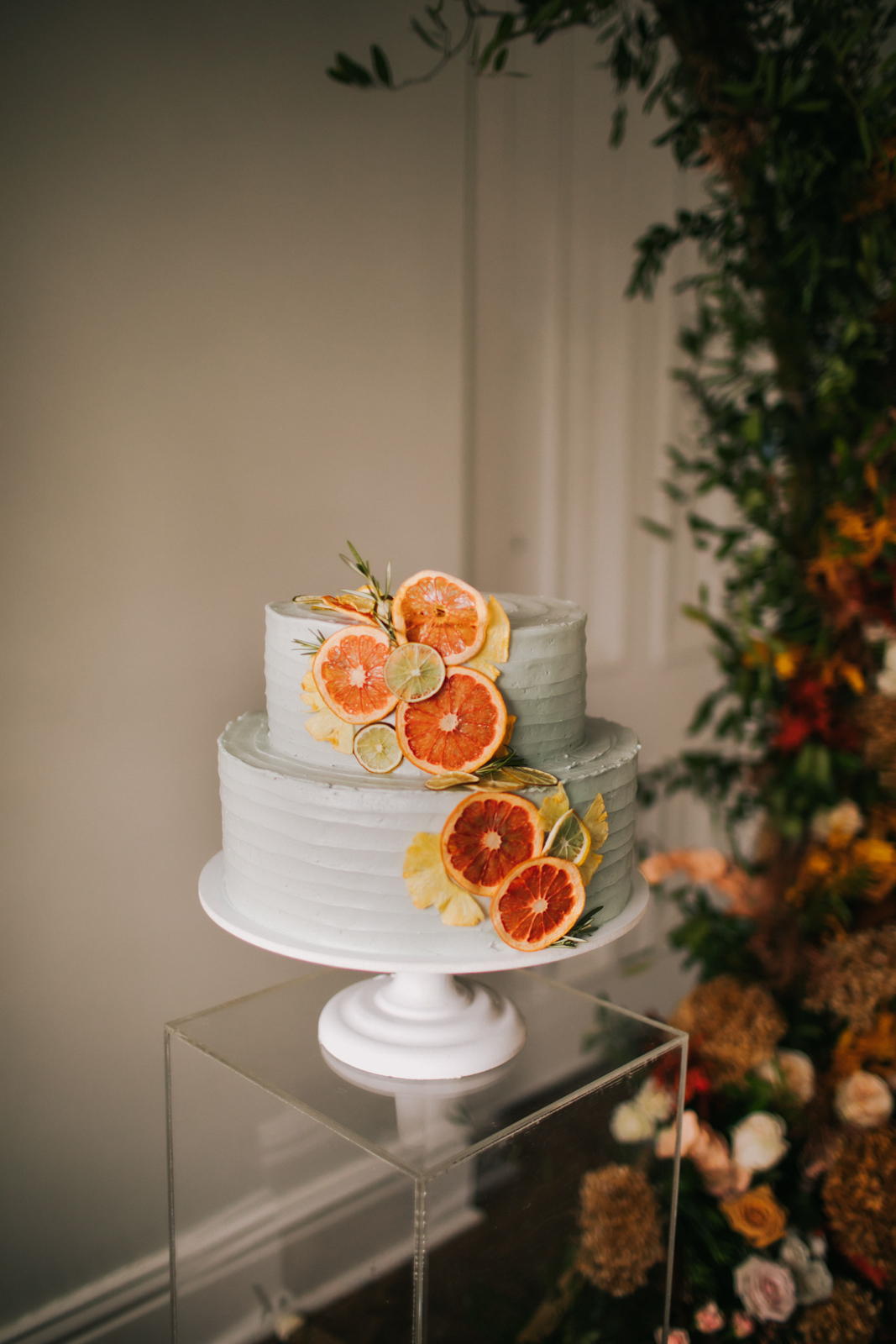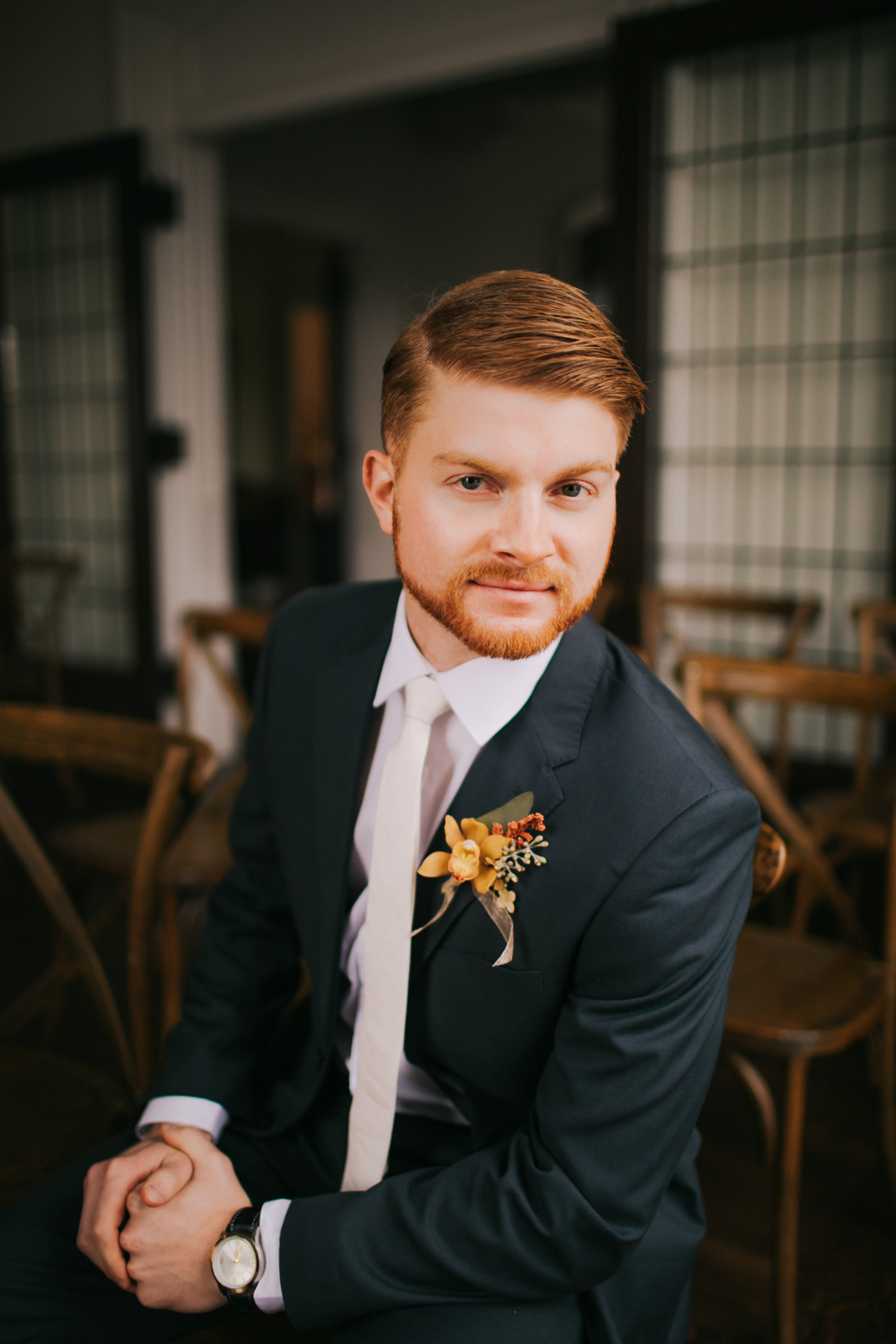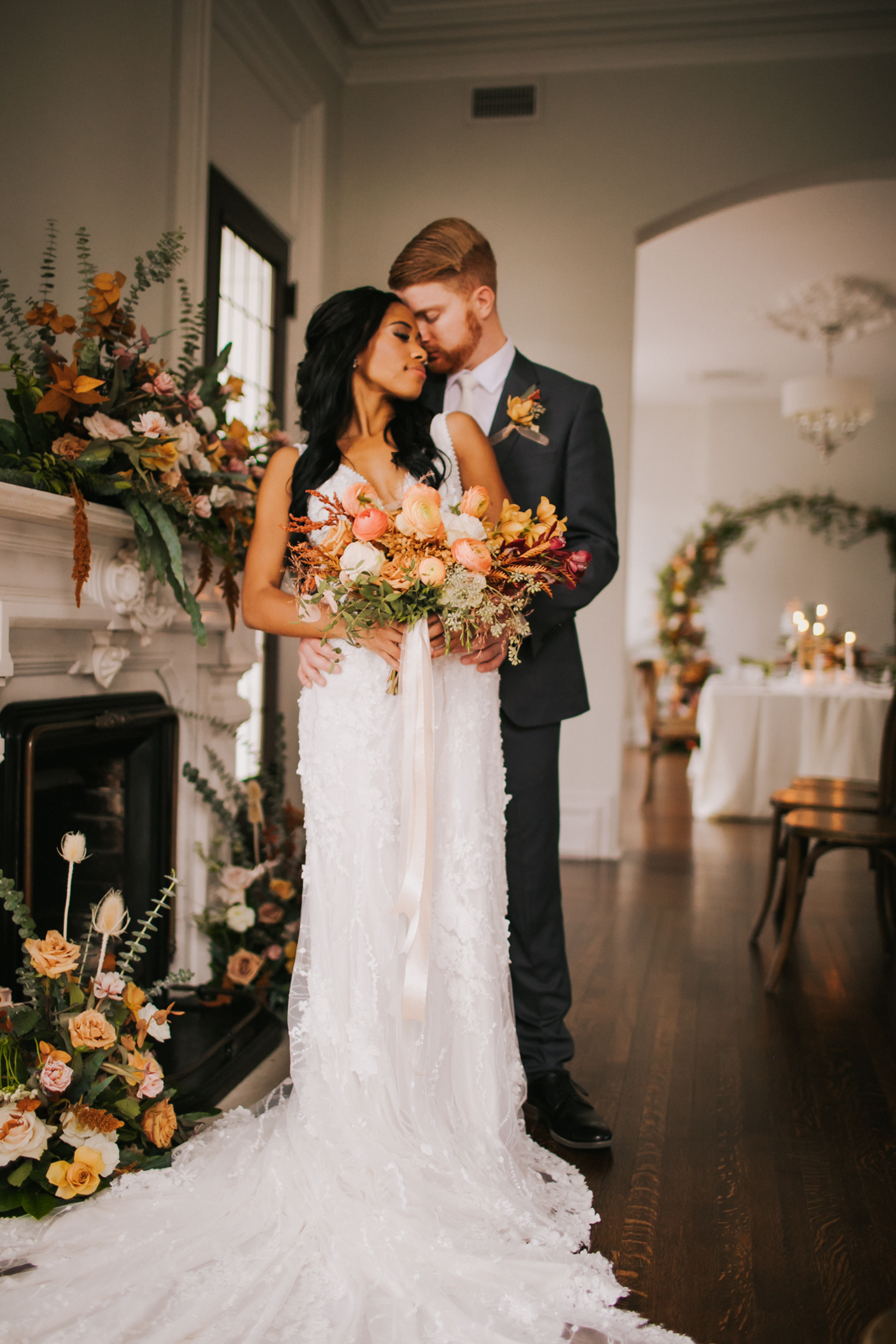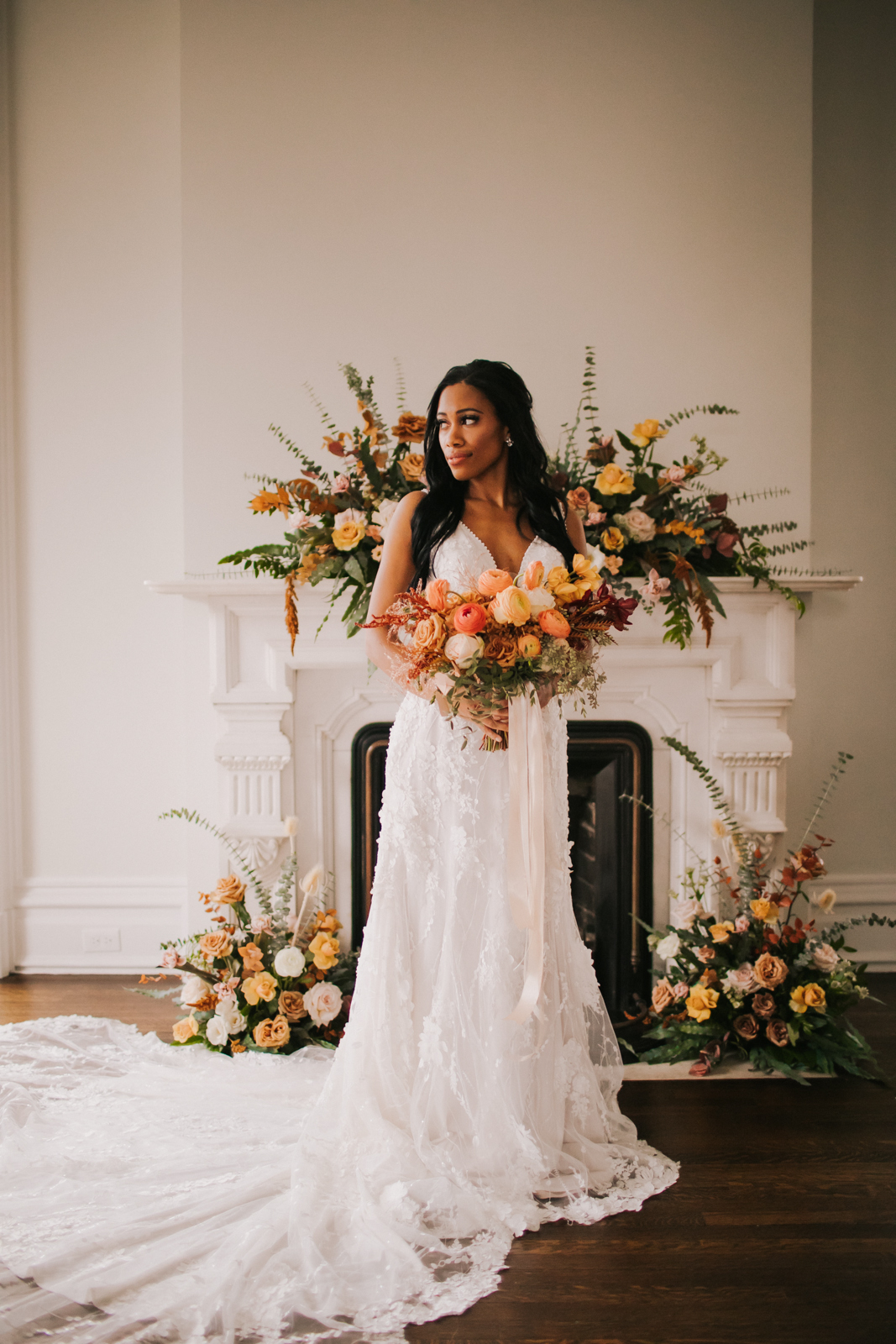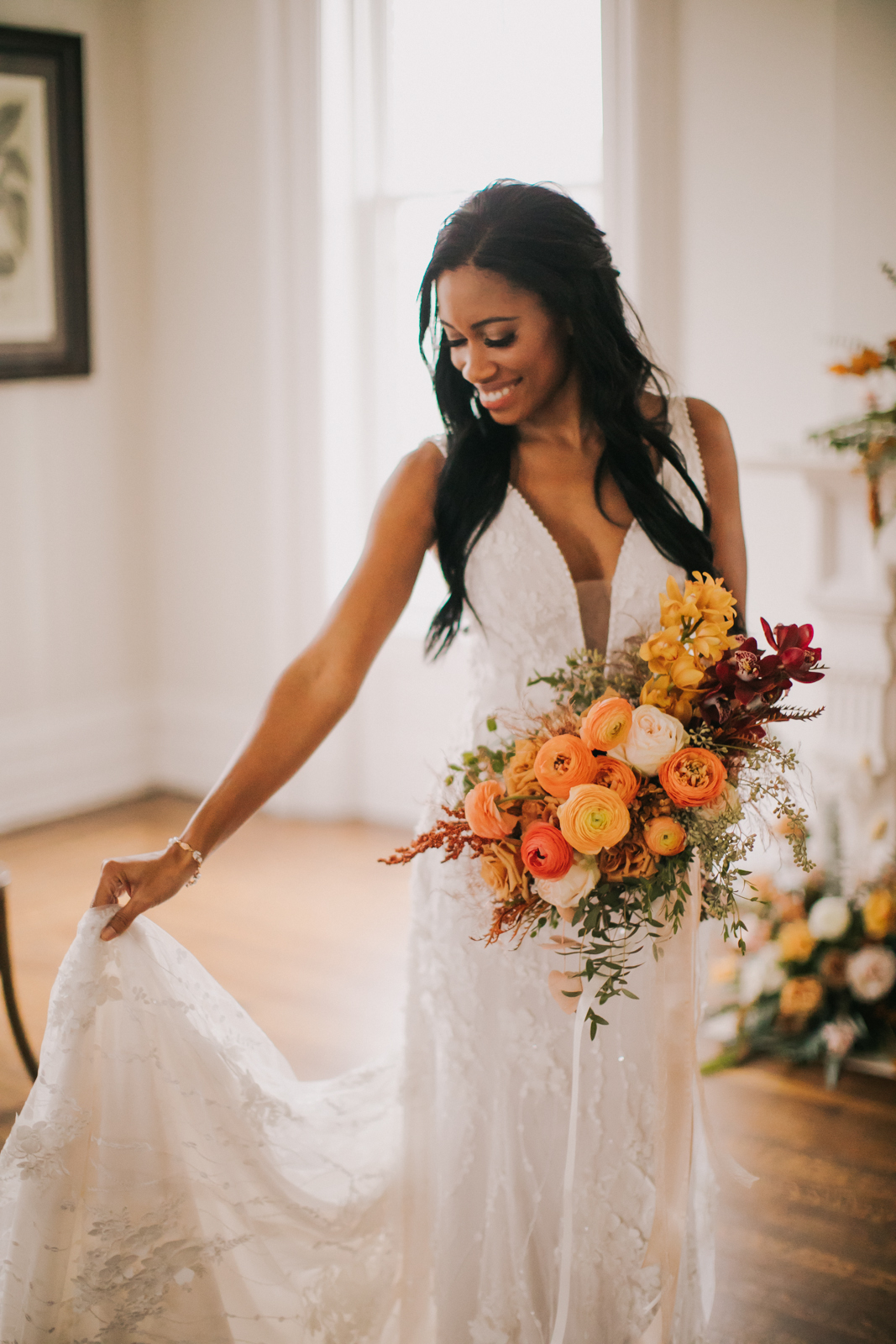 Over lavish tablescapes with stationery designed by Euphloria Studio, with two different whimsical inspired bridal gowns, and on antique velvet couches, the love between Tanesha and Mason radiated.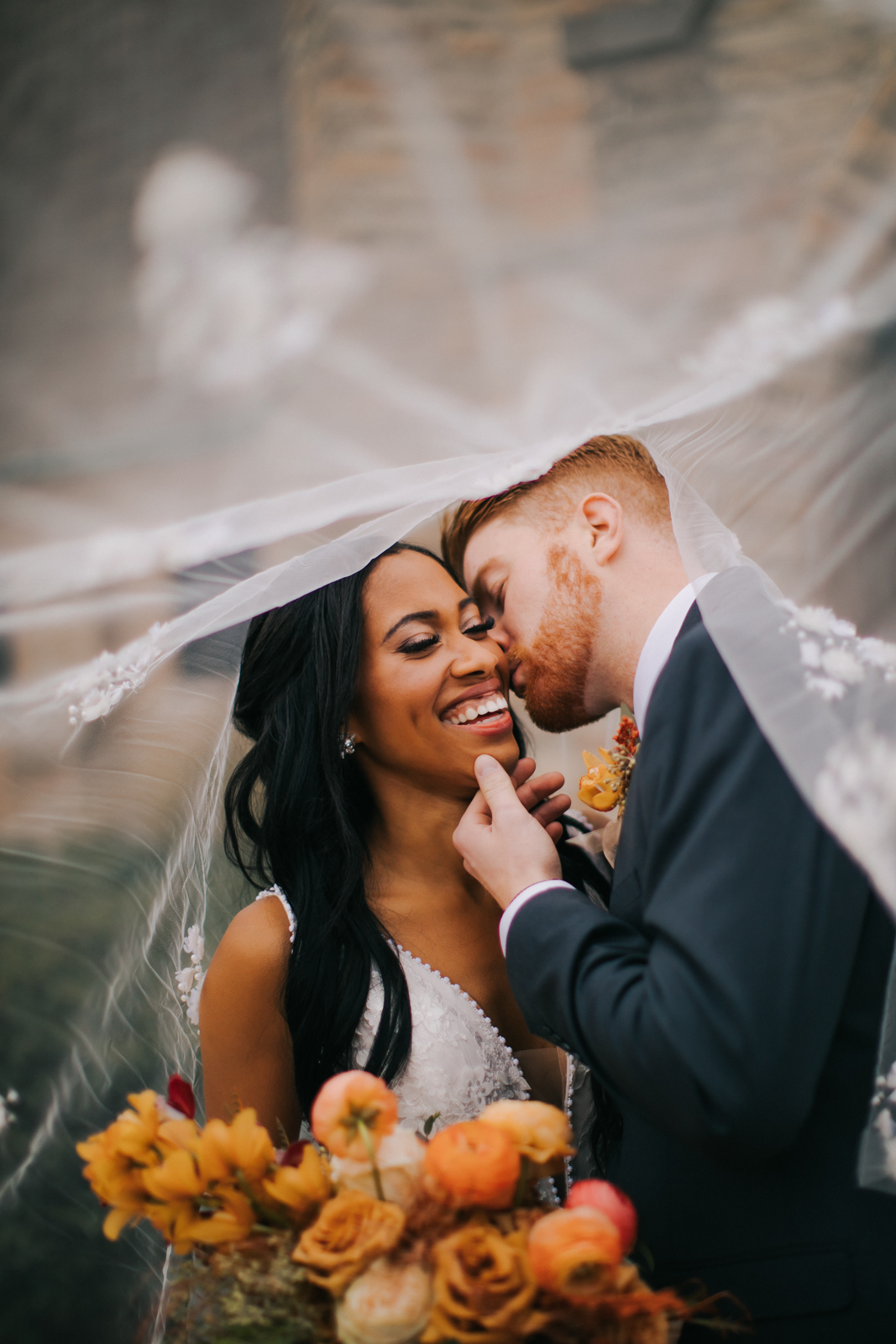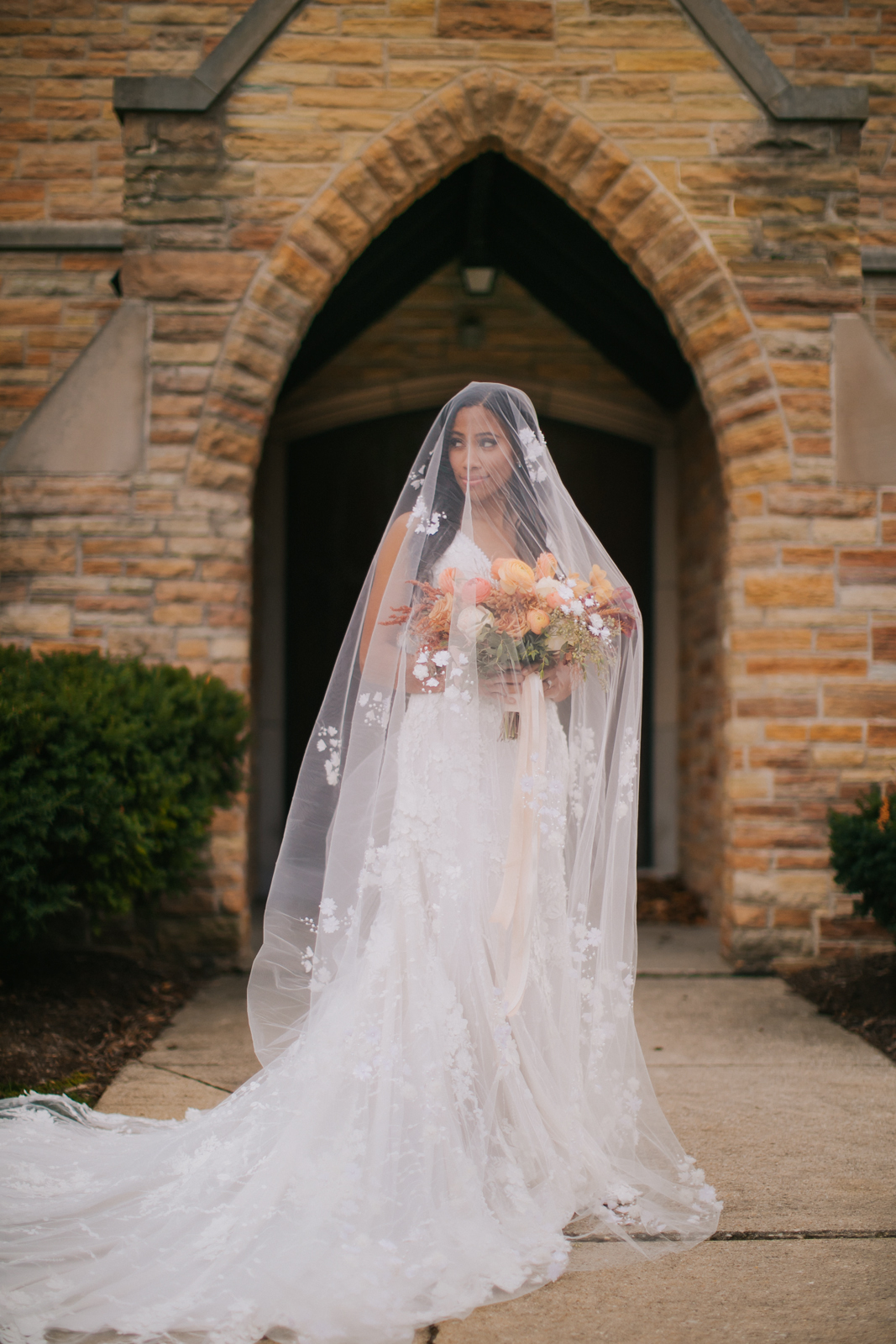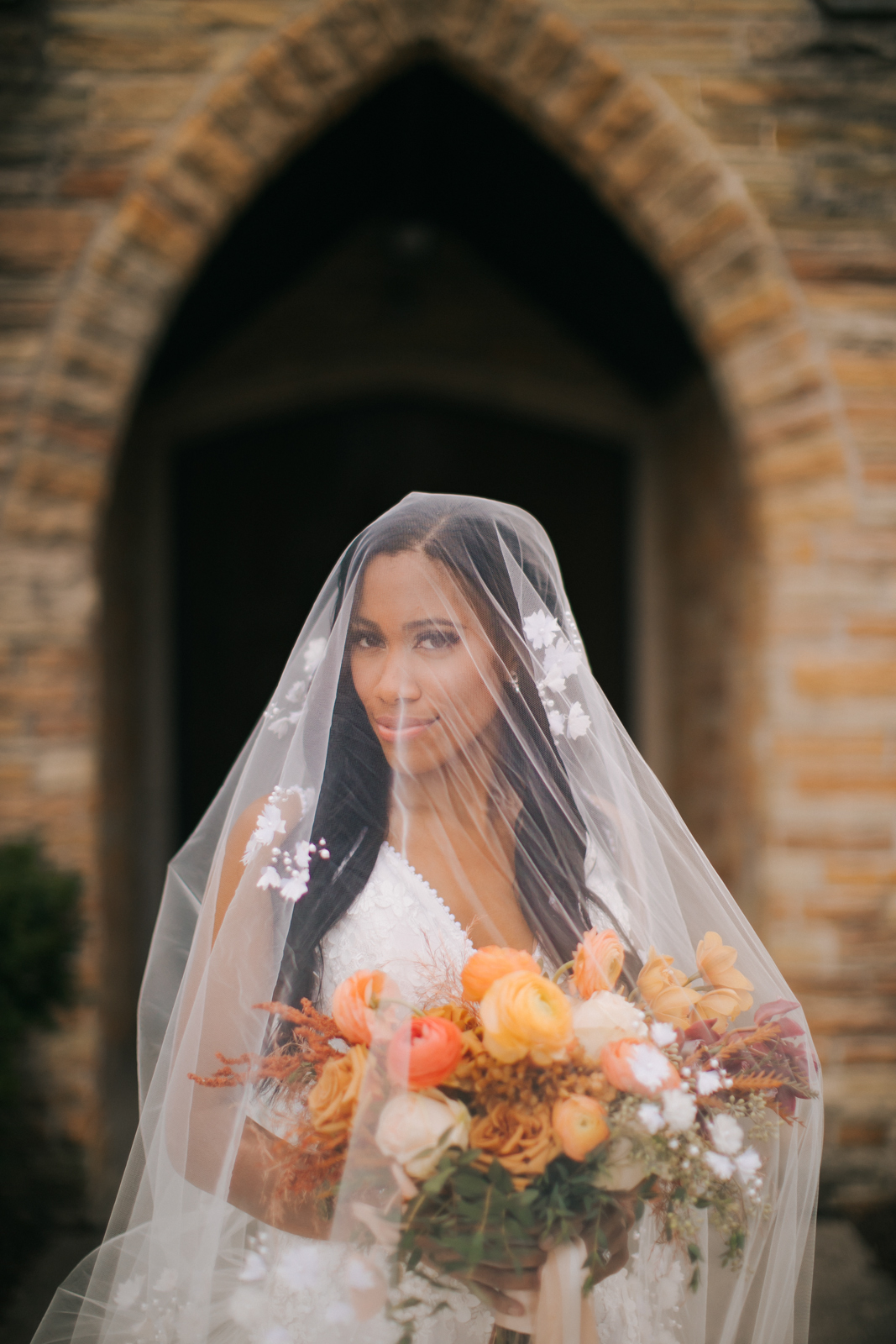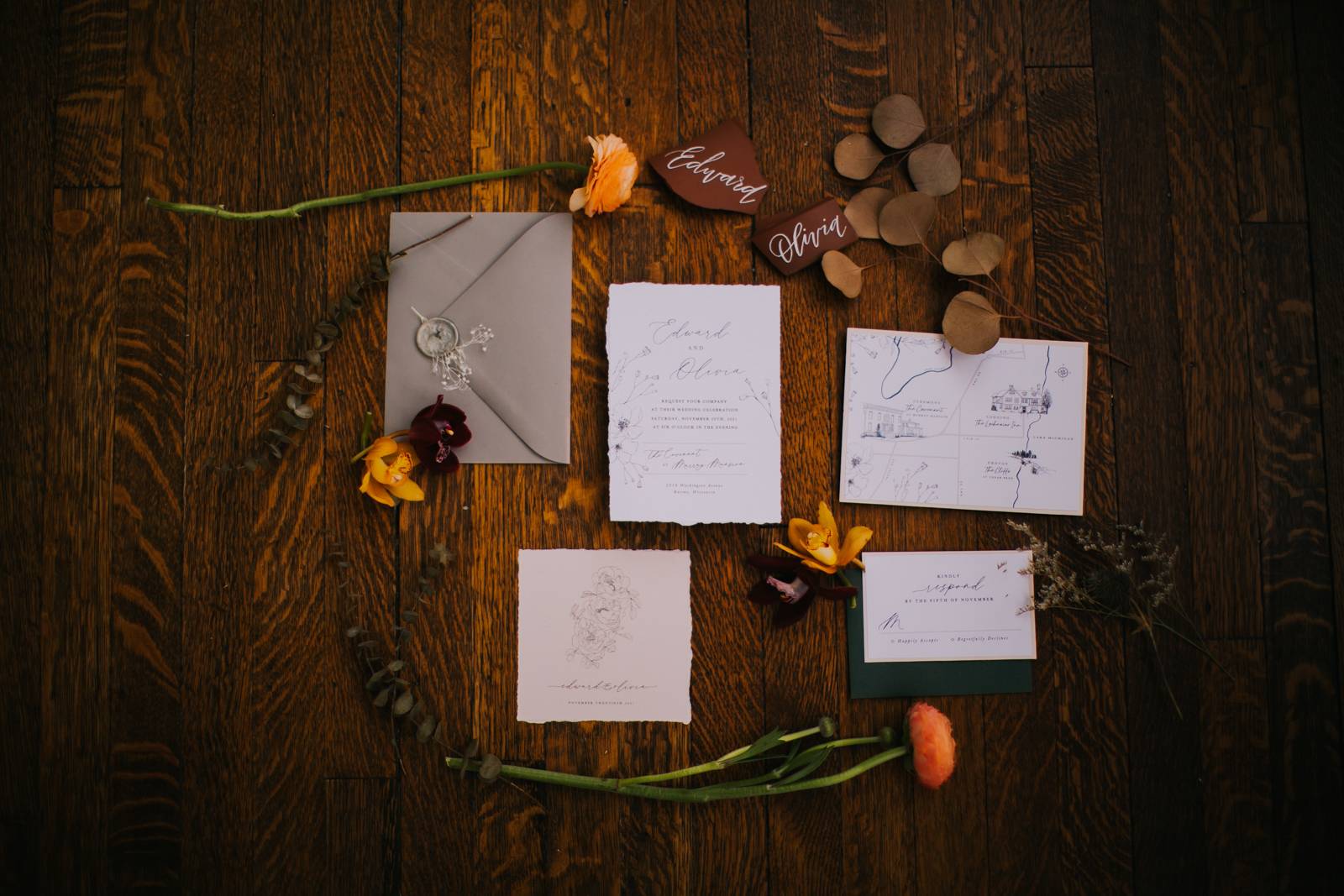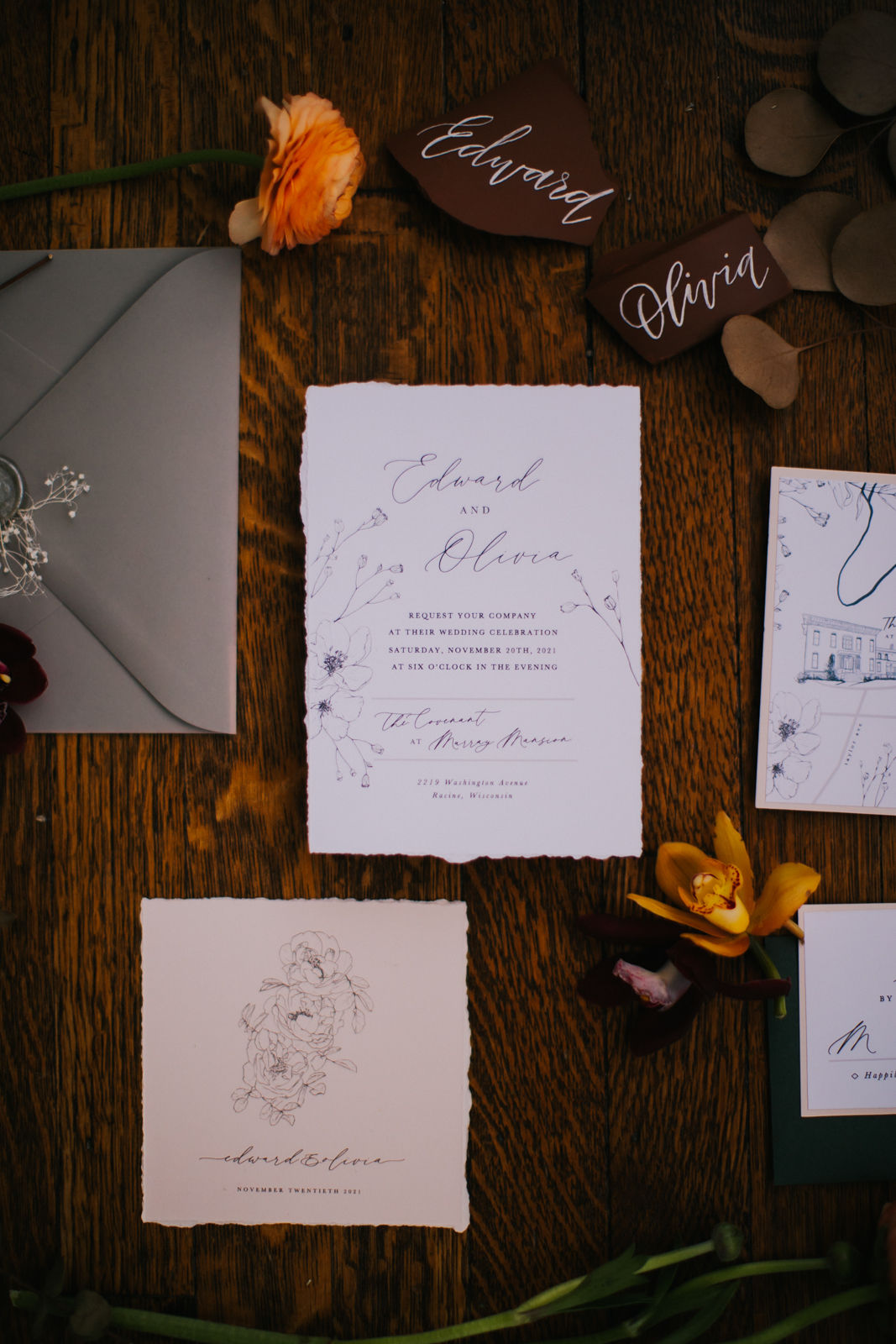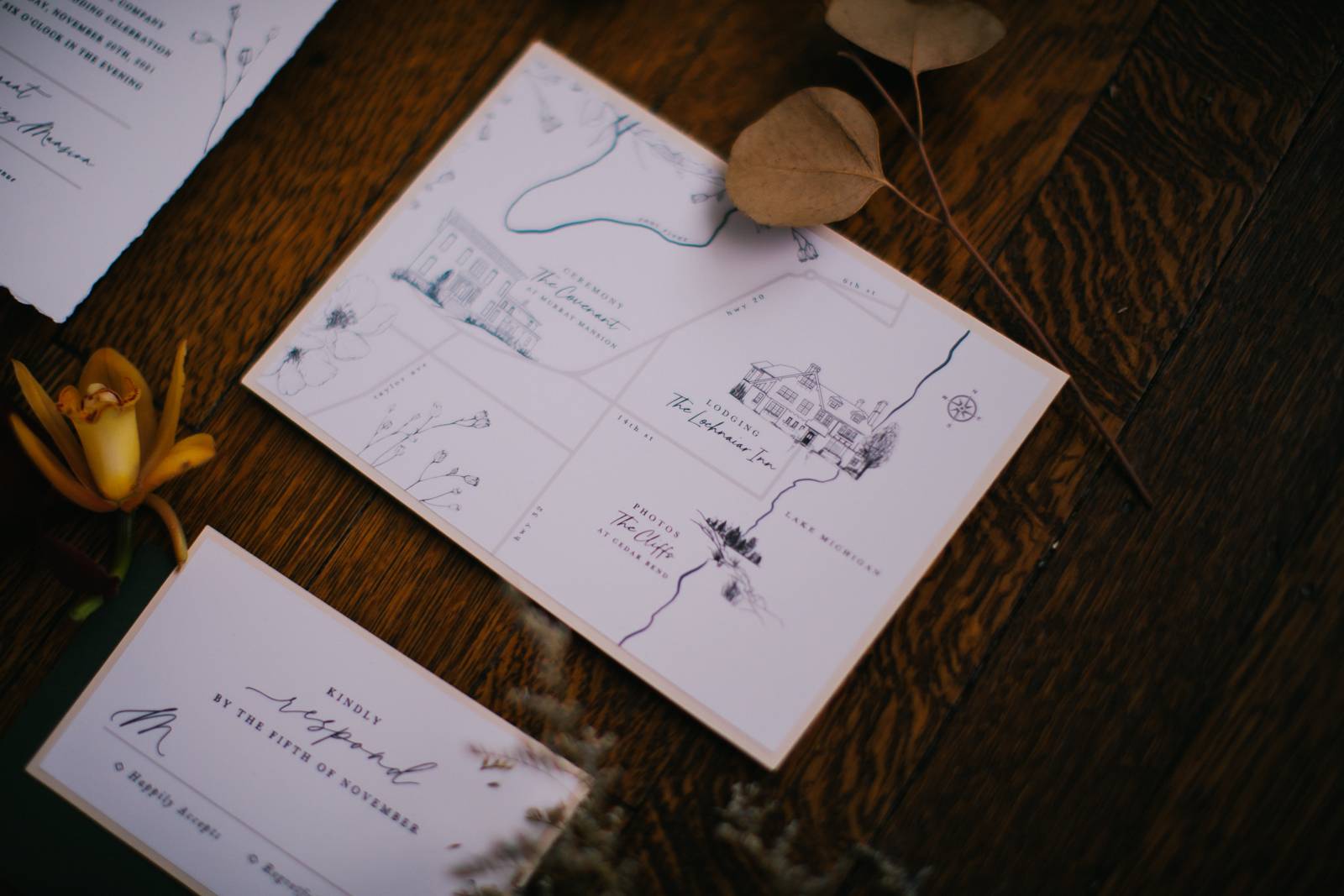 Around the halls of Murray Mansion, Tanesha and Mason enjoyed sweet, tender moments with each other, with O & B Photo Co there by their side to capture it all!
See more Wisconsin wedding inspiration by visiting the blog.