You're engaged! CONGRATULATIONS! This is such a sweet and exciting season of your life, and we're so excited that you've found your person to share your forever with. If you haven't already, you will quickly come to realize that it can sometimes be a bit overwhelming navigating planning a wedding, figuring out exactly what to do, when to do it, and more.
Before you jump into full-on wedding mode, we want to start you with the very first 5 things you should do after you get engaged. WedPlan Madison is here to help you along your entire wedding planning journey, so, pour yourself a cup of coffee, check out that sparkly ring one more time, and let's dive into your first 5 things to do now that you're ENGAGED! Cheers to you!


#1. SOAK IT IN
We know, we know, this may not seem like the absolute most helpful first task that we're giving you but, trust us, it is. The absolute first thing to do after you get engaged is to pause, breathe, soak it in, share with friends and family, celebrate, and reflect on your beautiful relationship before pulling out the wedding planning checklist (which you can find right HERE after you've taken some time to relish in this new season of your lives!)


#2. TALK BIG PICTURE
After you've taken some time to celebrate, now would be the best time to talk about big picture details such as your budget, size of the wedding, and style. While discussing these things, this is a great time to talk about who plans on paying for what, whether you're covering it all yourself or if family members want to cover specific areas, etc., so that the two of you can move forward in booking vendors and planning other details.
#3. CREATE A SYSTEM
Create a system, or multiple systems, to organize your thoughts, photos, inspiration, worksheets, checklists, and more such as a binder, web folder, and/or Pinterest! Have you visited the WedPlan Madison Pinterest yet? You can click HERE to start pinning all of the inspiration!
#4. HIRE A WEDDING PLANNER
The very first vendor you should be hiring is your Wedding Planner/Designer/Coordinator. This is the person or team who will help guide you through the wedding planning process, manage vendor communications, keep you on track, handle details, and so much more! Looking for some local Wedding Planner recommendations? Click HERE to see our full list of top ones now!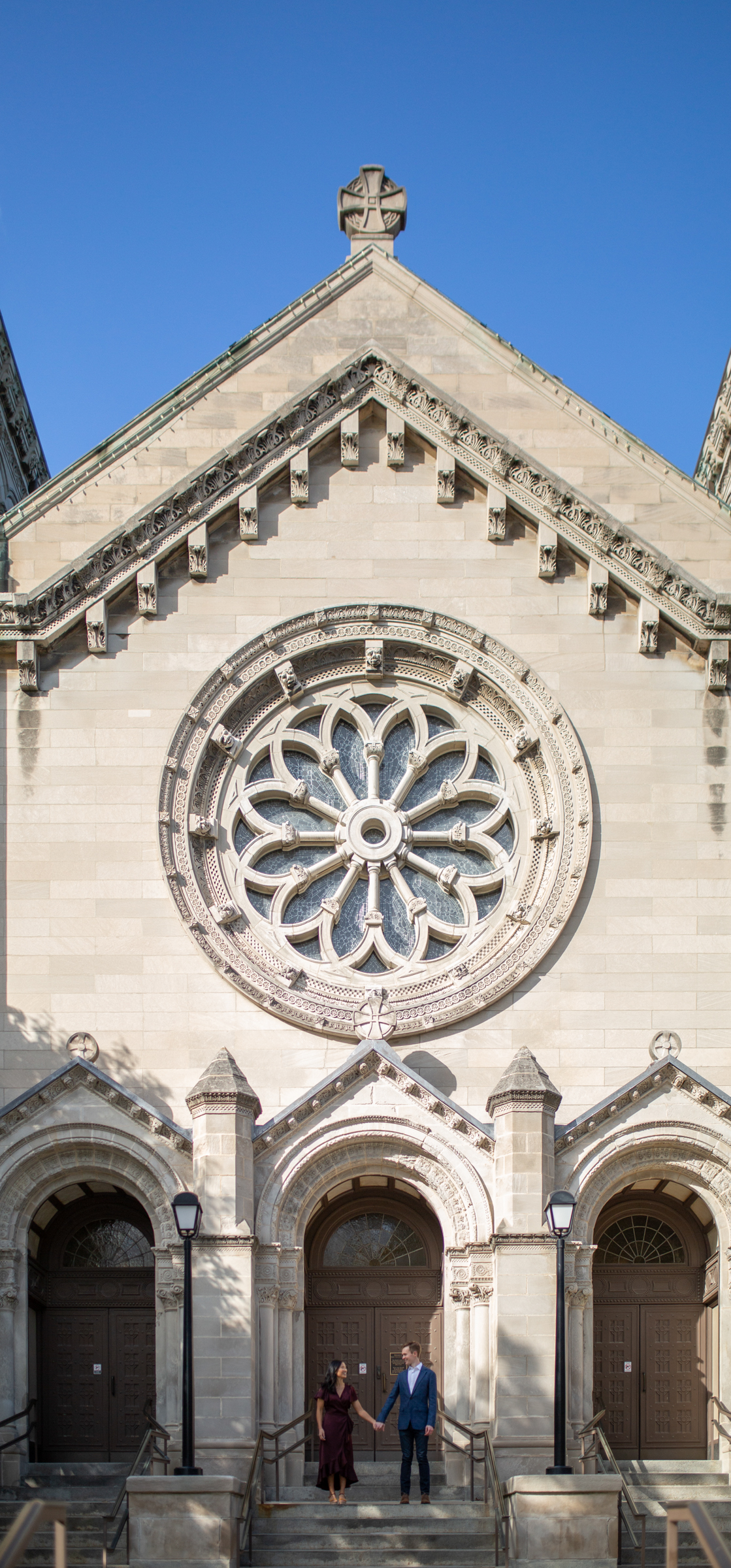 #5. CHOOSE YOUR DATE
Many factors come into play when choosing your wedding date, but vendor availability is one of the biggest ones. Be sure to check the availability of your most wanted vendors so that you can plan in confidence moving forward with an official date! If you're planning a destination wedding, be sure to contact a travel agent while making these decisions as well!
P.S. Your Wedding Planner will help you through navigating this!
Our WedPlan Madison team wants to congratulate you again on this exciting chapter of your life! We're your local source to planning all things wedding in Madison + Southern Wisconsin, and we're here for you each step of the way!