Priding themselves on exceptional quality and artistry, A La Crate Rentals provides curated handmade and vintage rental items for your special day. From furniture to decor and custom signage lettering, A La Crate offers truly one-of-a-kind rentals to personalize your wedding day design. Founders Sarah, Jeff, and the rest of the A La Crate team are passionate about taking your vision and turning it into a reality. With a vast array of stunning vintage and locally hand-crafted items, you are sure to find the pieces to build the wedding day look of your dreams. Learn more about this unique and incredible vendor below!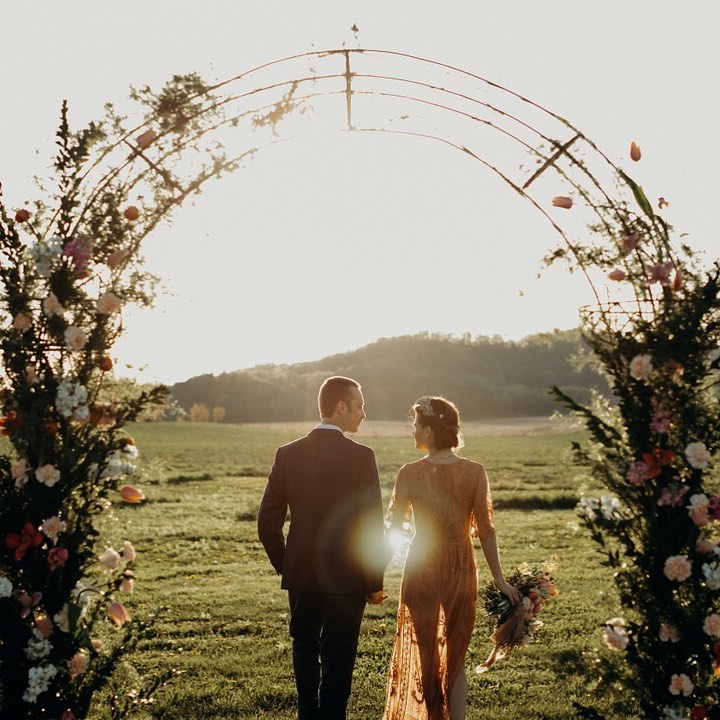 TELL US ABOUT YOUR BUSINESS & WHAT YOU OFFER: A La Crate Rentals is a boutique event rental company comprised of thoughtfully curated both made and found rentals. Everything from 8-foot harvest tables, wood benches, and folding chairs, rugs and furniture for lounge areas, custom lettering for signage, and more, personalize your wedding with our locally hand-crafted or vintage, one-of-a-kind rentals!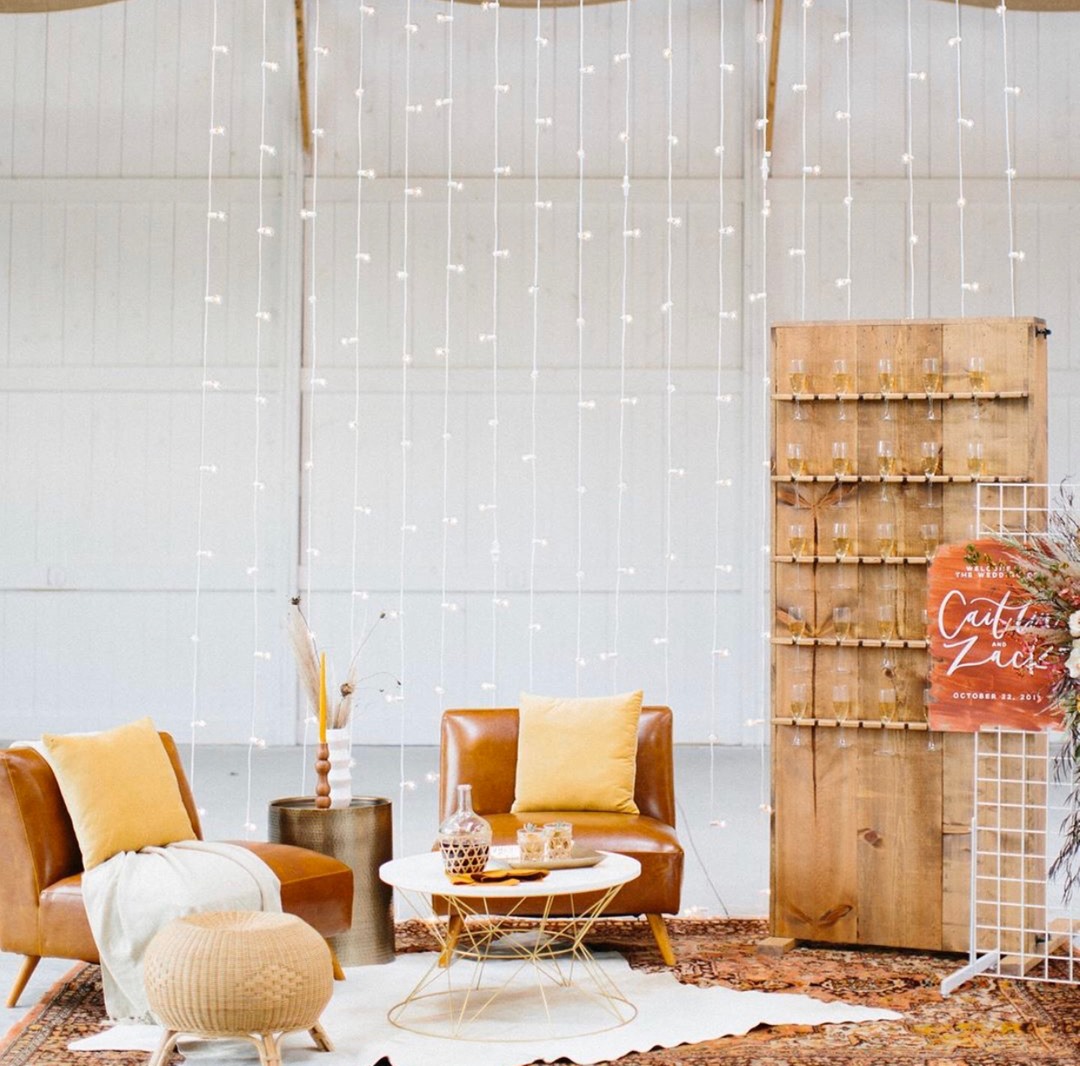 TELL US ABOUT YOUR JOURNEY STARTING YOUR BUSINESS: Like many small businesses, our rental company was born out of necessity. As an artist and designer, I thought for sure that I was going to love designing our wedding with my husband. Our experience, however, was quite the opposite. Jeff and I wanted our big day to strongly reflect us as a couple. We made and found the majority of our decor items, but, in the end, still didn't find quite as many pieces as we envisioned.
After our wedding, we went to sell the decor and ended up meeting many other couples who were in a similar boat. We thought, "someone should really SHARE these one-of-a-kind pieces!" That is how the idea was born, and we couldn't have asked for a more supportive community than Madison, Wisconsin!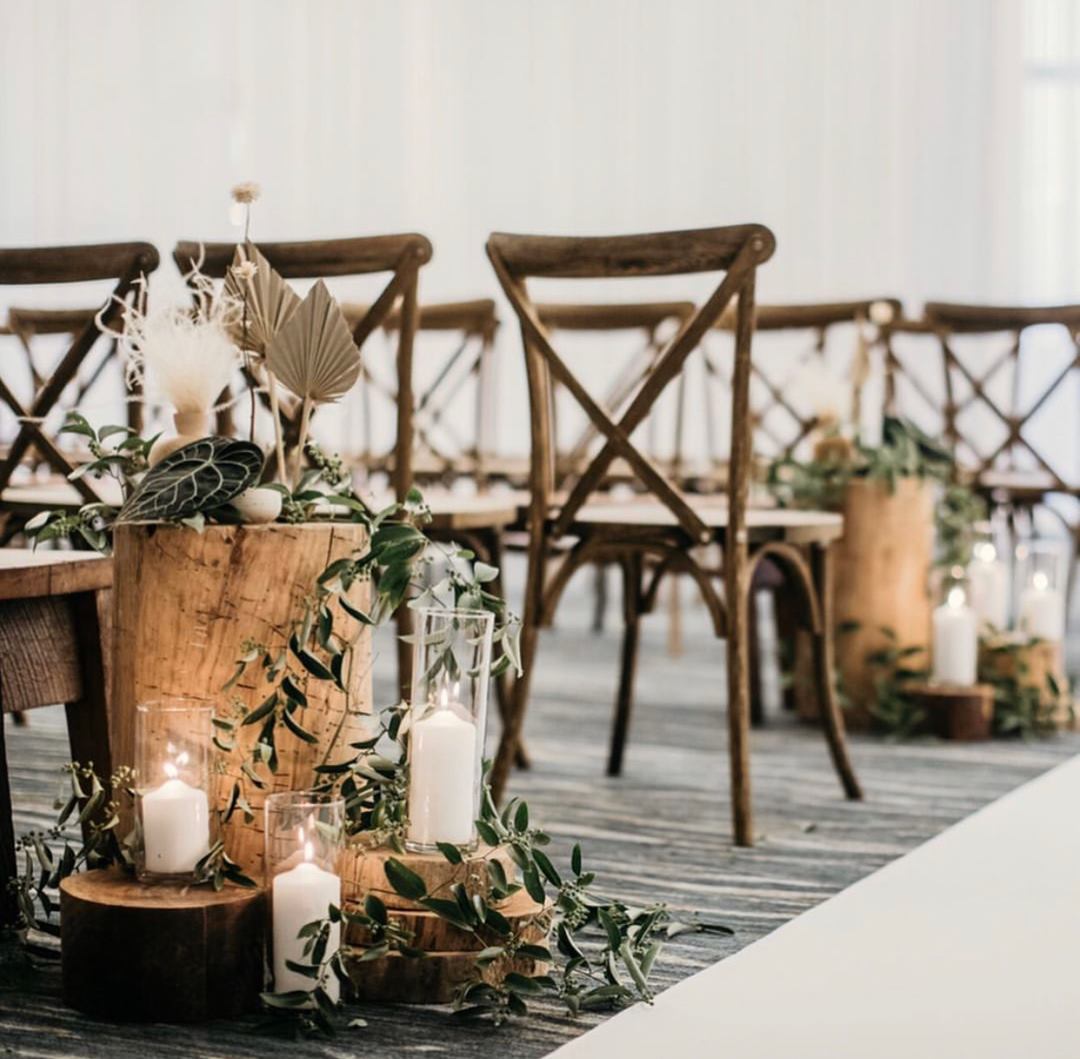 WHAT SETS YOU APART FROM OTHER VENDORS IN YOUR INDUSTRY? Perhaps collaborations with other like-minded businesses. As an artist, there is nothing I love more than supporting other artists. Some examples of rental partnerships include work with J.D. Wolfe Pottery, Cire Alexandria, and Jon Alling of Human Crafted.
I'm so proud of the quality products we can offer our rental customers and the fact that we are going the extra mile. We could easily decide to buy a vase from a large retailer, but instead, we choose to have ceramic vases locally thrown with a custom stamp on the bottom of each highlighting the maker; in our case, J.D Wolfe Pottery and A La Crate Rentals!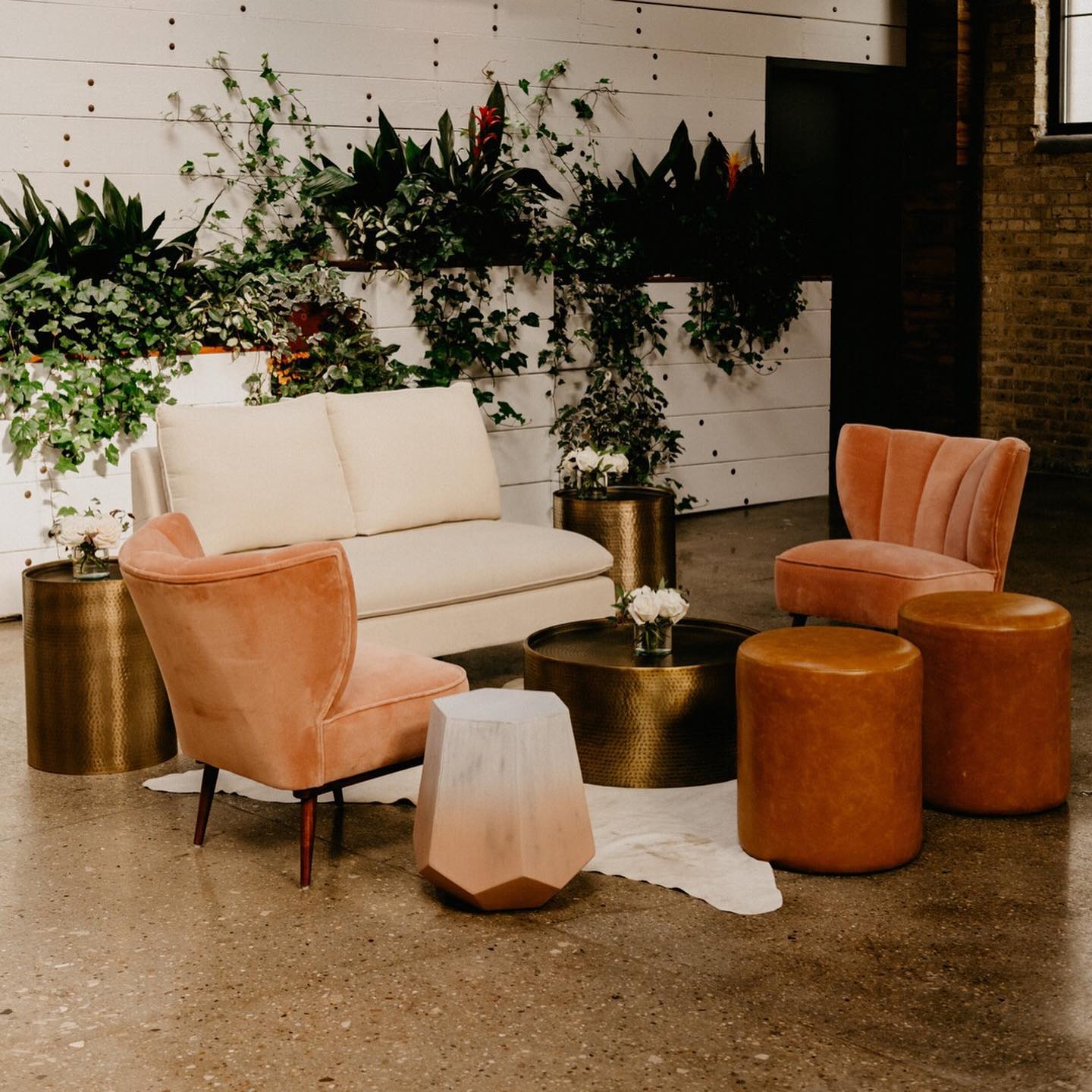 WHAT DO YOU LOVE MOST ABOUT WORKING IN THE LOVE INDUSTRY? Challenging the way people think about the event rental industry. We love taking ideas, turning them into reality, and working alongside people and products with meaning.
ANYTHING ELSE YOU'D LIKE TO SHARE? Is it weird that we take Polaroids of each of our customers? Our team is comprised of visual people. We take a Polaroid of our customers (when we have the privilege of meeting them face-to-face) and keep it with their paperwork/reservation throughout the planning process.
It's amazing how many personal details come to mind when we look at the photos. "Oh, yes, that's right! They are having X, Y, Z detail on their table setting and are worried about their Aunt sitting on the benches. They got an upholstered chair for her!"
After their event, the photo goes up on our Polaroid wall. It's not uncommon for a new customer to walk up to the wall and find a familiar face! We love what a small world it is.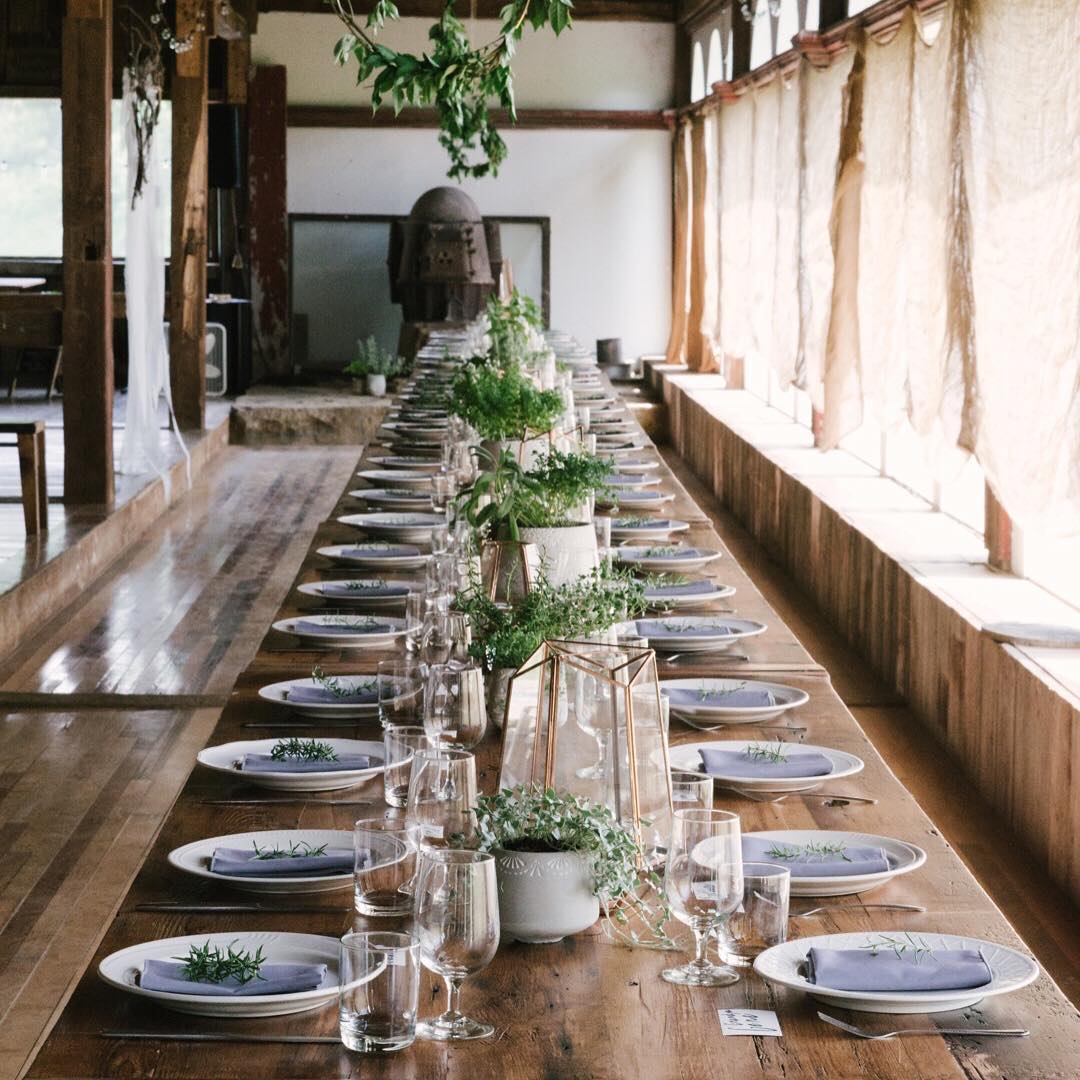 To contact A La Crate Rentals with questions about their services, visit their VENDOR PROFILE.