Today, we're taking a minute to spotlight the beautiful and talented floral designer, Blooms by Brandi, who offers breathtaking blooms and boutique bouquets. With a quaint floral studio located in Verona and over 10 years in business, Blooms by Brandi sources and creates the most stunning blooms grown locally from bouquets to wrapping staircases in garland, adorning a mantle, navigating tricky church pews, floating flowers and more. Hear what Brandi, owner of Blooms by Brandi has to say about florals, her story and a beautiful gallery of pretty blooms she has curated below.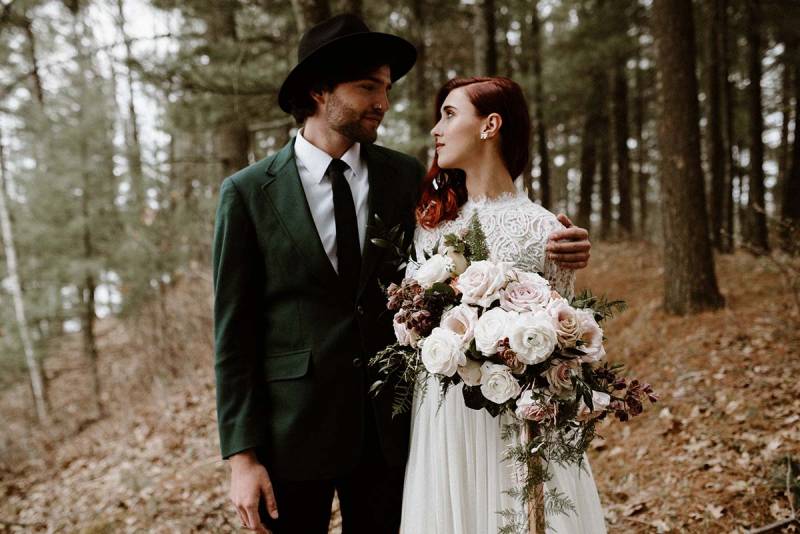 TELL US ABOUT YOUR BUSINESS & WHAT YOU OFFER: Blooms is a locally owned flower shop specializing in wedding flowers. Our weddings are as unique as our brides! We love creating boutique bouquets with personal touches.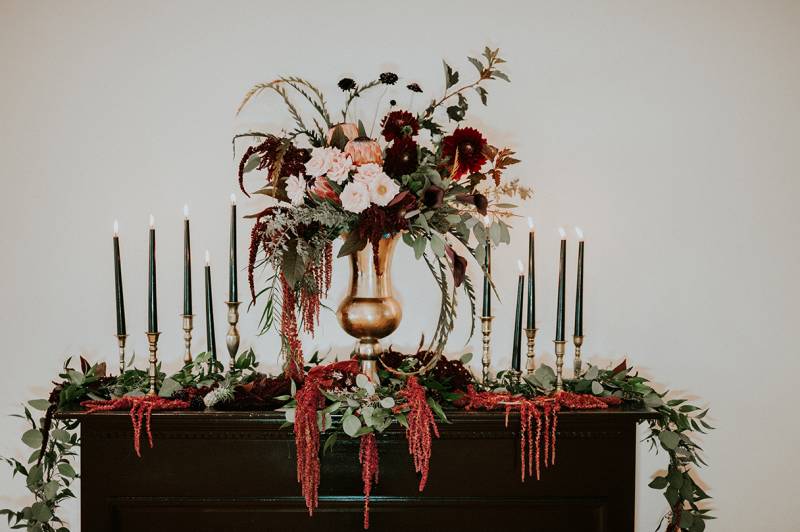 TELL US ABOUT YOUR JOURNEY STARTING YOUR BUSINESS AND ANY STORY BEHIND THE NAME: I began my floral journey 20 years ago when I applied for a "clerk" position at Gert's Flowers in Verona, WI. I didn't know at the time that she was really looking for a designer, but after a couple of sample arrangements, I was hired at minimum wage. It was the perfect part-time job while attending college! After a two year degree, I worked at a couple different shops including managing Flowerama on University Avenue and Rose Petals at Copp's on Whitney Way. At 25 years old, I opened Blooms on Odana road with the help of my family! My mom came up with the name, Blooms by Brandi; she liked how it was towards the beginning of the alphabet and incorporated my name. At the time, I couldn't afford a sign with that many letters, so our shop sign just read Blooms. The original neon sign hangs in my dad's garage. In 2015 I moved the shop to Verona to be closer to my home and my children's school. My business now sits less than 1 block from where my flower journey began 20 years ago!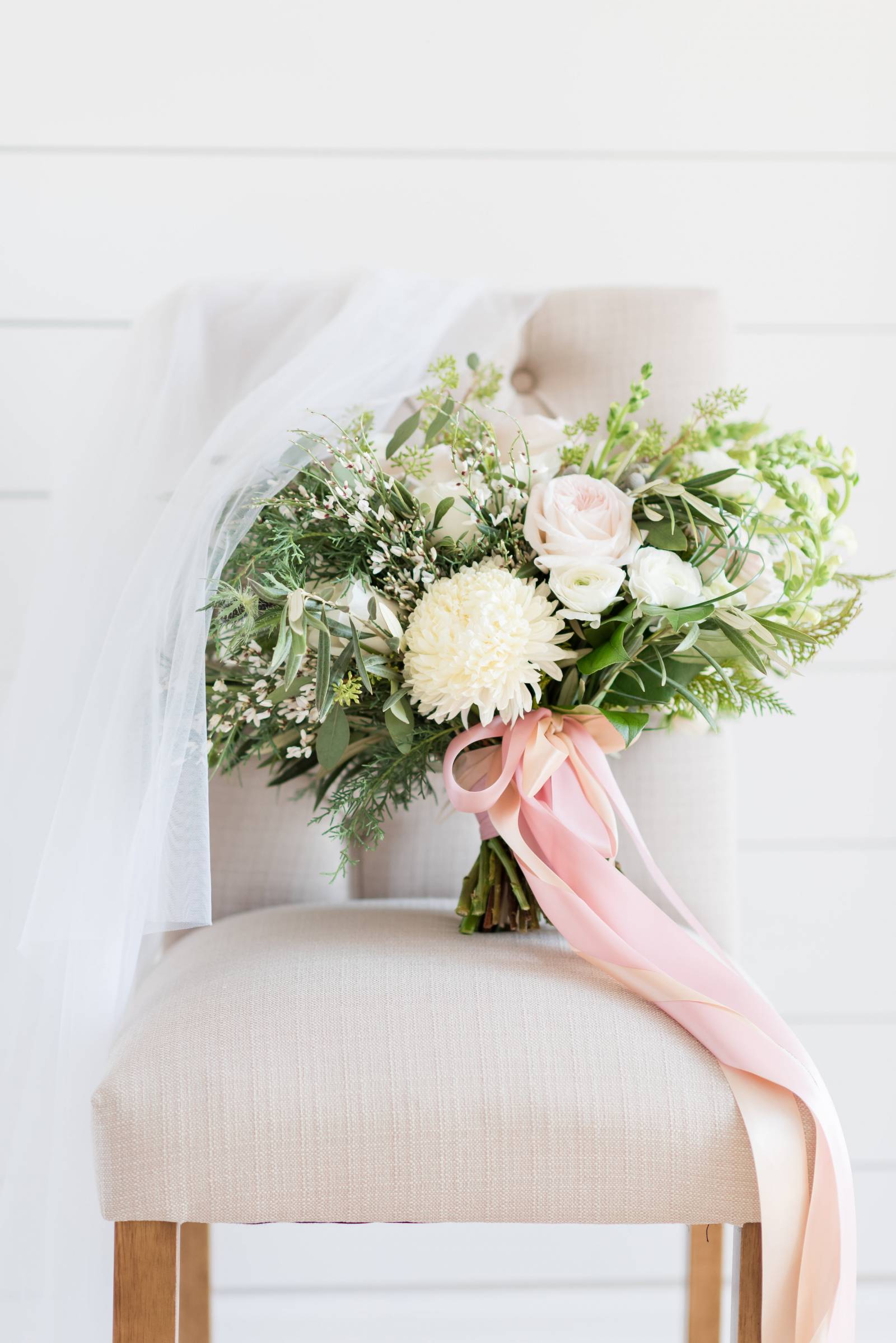 WHAT SETS YOU APART FROM OTHER VENDORS IN YOUR INDUSTRY? I love quirky ideas that others might shy away from. I have done a book-themed wedding where each table took the vibe of the literature on the table. I also love figuring out ways to reuse items like arch pieces for head table pieces!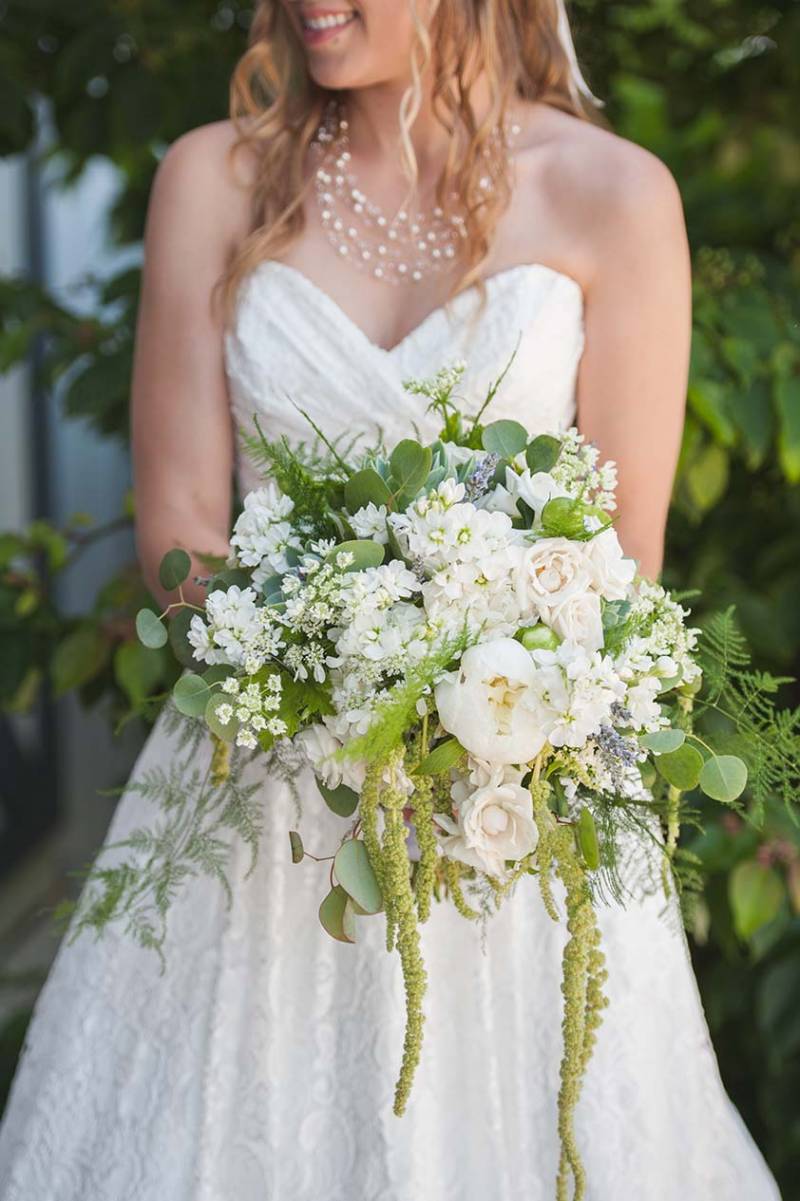 WHAT DO YOU LOVE MOST ABOUT WORKING IN THE WEDDING INDUSTRY? Working in weddings gives me an excuse to live 24/7 in wedding planning mode. I can pick up a wedding magazine and my husband can't judge me at all!
I also love all the people I get to meet and work with over the wedding season! So many amazing people work in the wedding industry.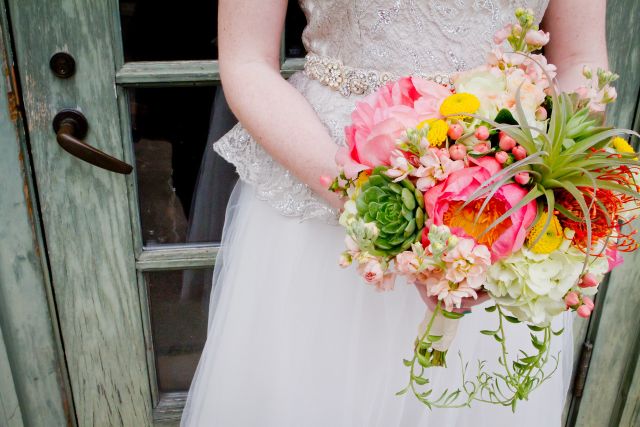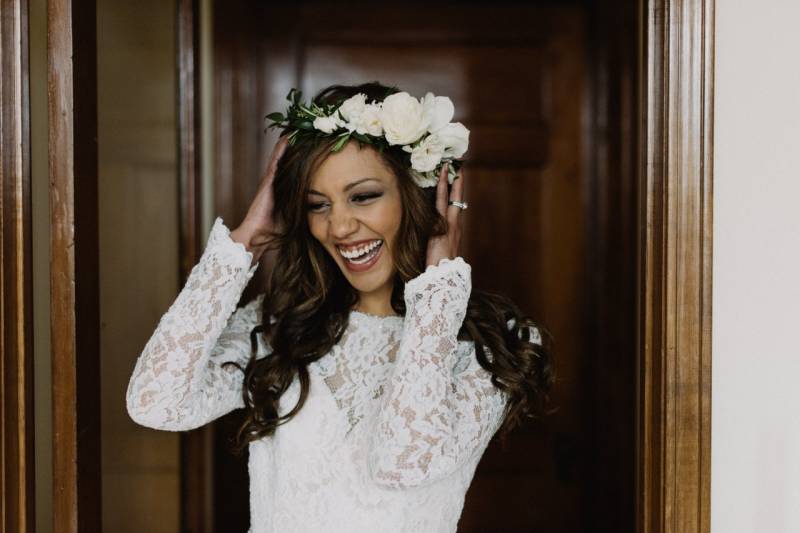 ANYTHING ELSE YOU'D LIKE TO SHARE? To keep up with innovators in the floral industry, Shannon and I regularly go to design shows and take hands-on lessons from our floral design idols! Our current favorite speaker/designers are Francois Weeks, Holly Heider-Chapple, Sweet Root Village, Susan Mcleary, Munster Rose, and Hitomi Gilliam.