Not your average barber, Blue Chip Barber Club knows men long for the days where you went for more than just a haircut, you went for the experience, the conversations and the attention to detail that barber provided. Read all about their story below.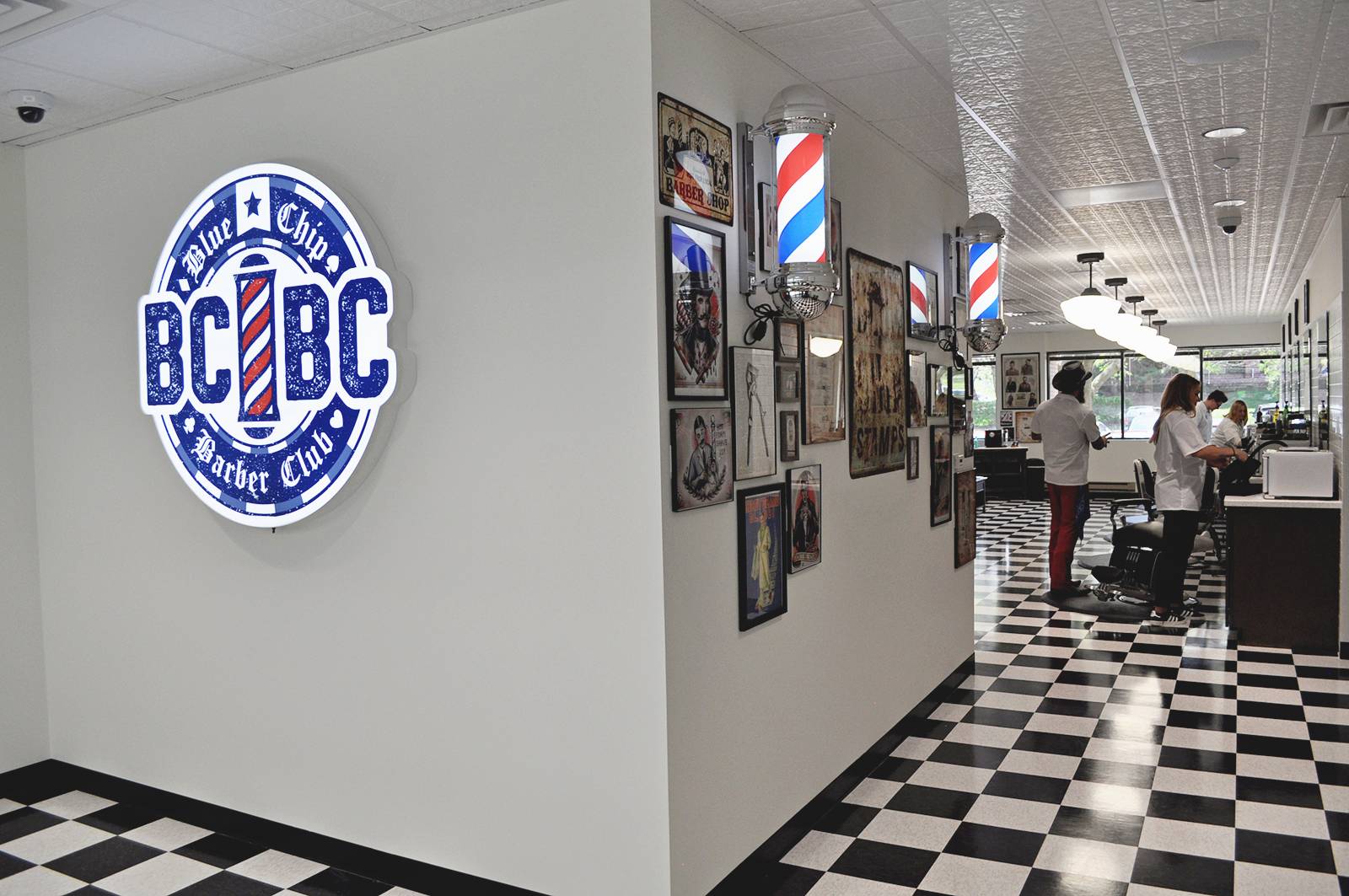 TELL US ABOUT YOU AND WHAT YOU OFFER: Blue Chip Barber Club offers traditional barbering for the modern man. Barbers are practiced in classic styles including pompadours, flattops, fades, and straight-razor shaving. Groomsman parties provide a unique way to come together, relax and celebrate while also attending to details sometimes overlooked before the wedding day. Gentlemen can build their wedding package from a service menu that includes haircuts, shaves, beard trims, and shoe shines.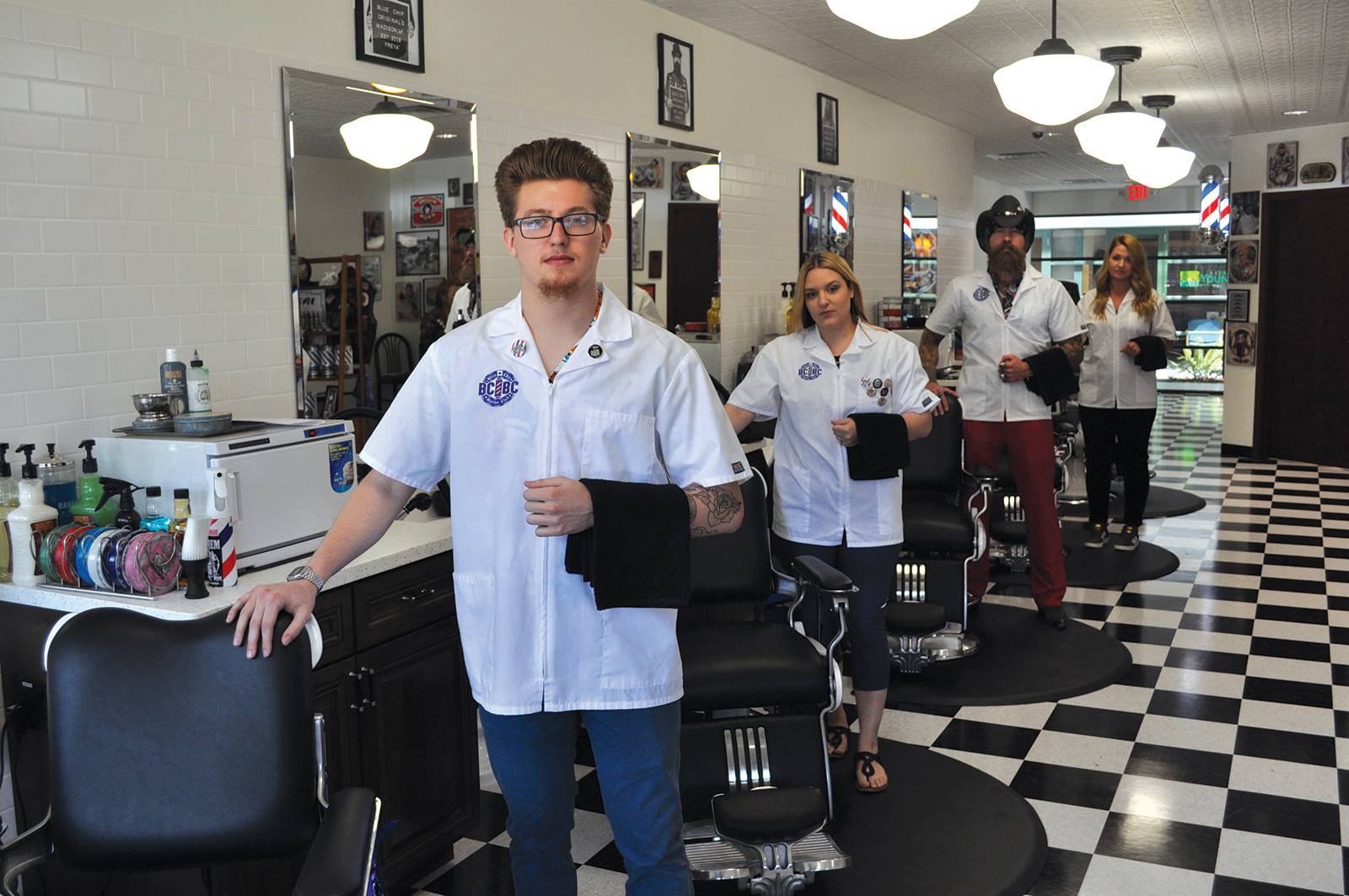 TELL US ABOUT YOUR BUSINESS JOURNEY: BCBC strives to be more than an average barbershop. It was founded on tradition and allowed men to belong to a community. A blue chip stock is one that never loses its value; likewise, Blue Chip Barber Club will continue to be a reputable brand offering traditional barbering for the modern man for years to come.
WHAT SETS YOU APART? Barbers at BCBC are true-craftsman and continue to push the envelope while still honoring the traditional techniques of old-school barbering. Straight-razor shaves and attention to detail are both unique to the Blue Chip experience. The sights, smells, and sounds are reminiscent of a barbershop your grandpa frequented. Blue Chip Barbers know there's always more to learn and in the end, it comes back to good hair and good people.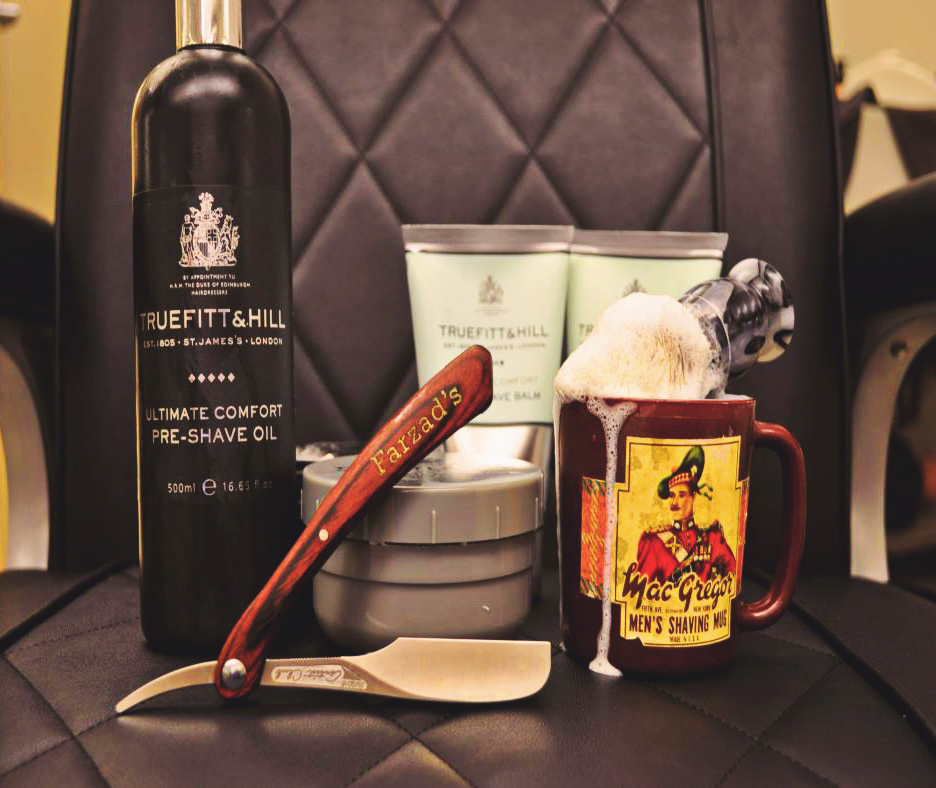 WHAT DO YOU LOVE MOST ABOUT WORKING IN THE LOVE INDUSTRY? Weddings are about togetherness. Family, friends, community, and love are central to celebrating a couple's togetherness. BCBC is a community of friends and family built around a passion for traditional barbering. Patrons should feel welcomed when they enter Blue Chip Barber Club because once they're here, they're family.