We can't wait to introduce you to today's Vendor in the Spotlight: Ellsworth Block! Developed out of a greater vision for renovating this historical building on Madison's Capitol Square, Ellsworth Block was carefully designed to be a space that would bring access to people gathering for various events in its historic setting in the heart of Madison. Featuring tons of natural light, original exposed brick, sandstone walls, and so much more, the Ellsworth Block Team offers you personal service to their downtown event space for you and your guests to enjoy on your most special day. Learn more about this beautiful event venue below!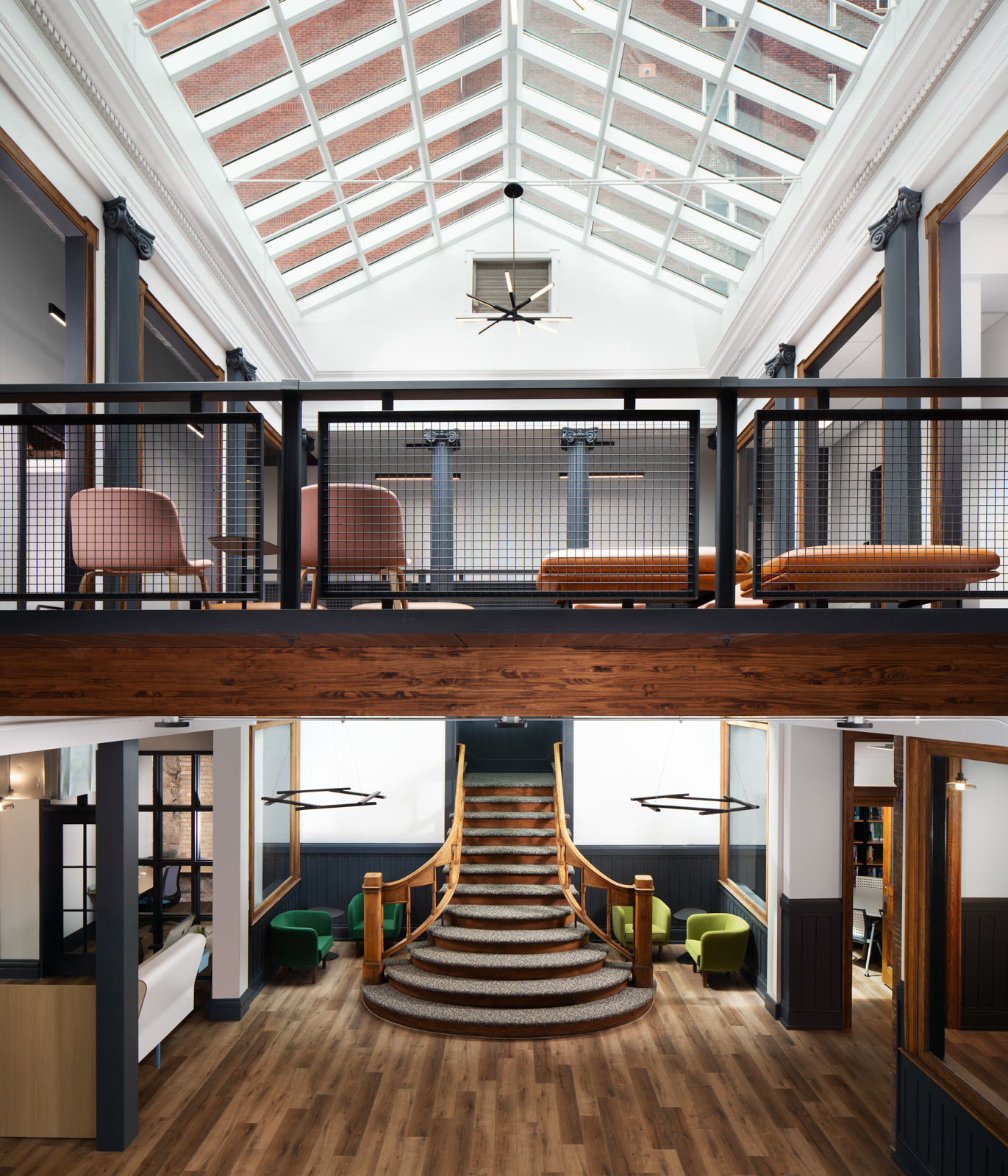 TELL US ABOUT YOUR BUSINESS & WHAT YOU OFFER: Ellsworth Block offers a unique event space in a historical landmark in the heart of downtown Madison, Wisconsin, with gorgeous Capitol views, perfect for any season. Our venue is excellent for weddings, conferences, and networking events!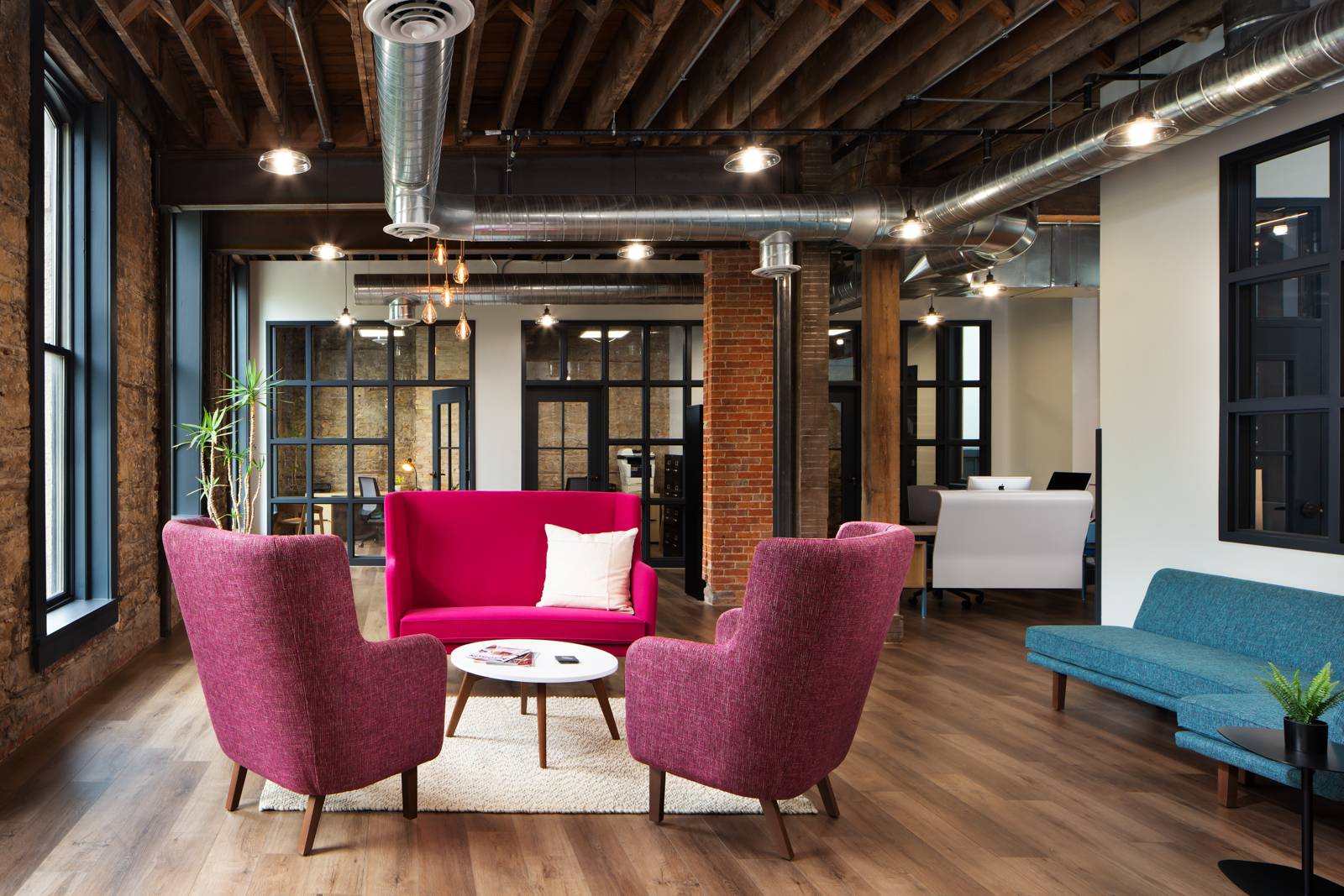 TELL US ABOUT YOUR JOURNEY STARTING YOUR BUSINESS AND THE STORY BEHIND THE NAME: Ellsworth Block is named after the Ellsworth brothers who built the building in 1871. What once was a grocery store is now where The Old Fashioned currently sits, and originally a business school is the upstairs Ellsworth Block that you know today!
Ellsworth Block developed out of a greater vision for renovating its historical building and setting on Madison's Capitol Square and making it as transformable as possible for any event.
Housing a variety of local Madison businesses over the years, our investment in the historical building was intended to open it up to the community to enjoy it as much as possible and give the building another 150 years on the Square. When deciding what to call it, we wanted to give a nod to the building's historical nature. At the end of the day, the building had a name, so we used Ellsworth Block to continue honoring the historical significance.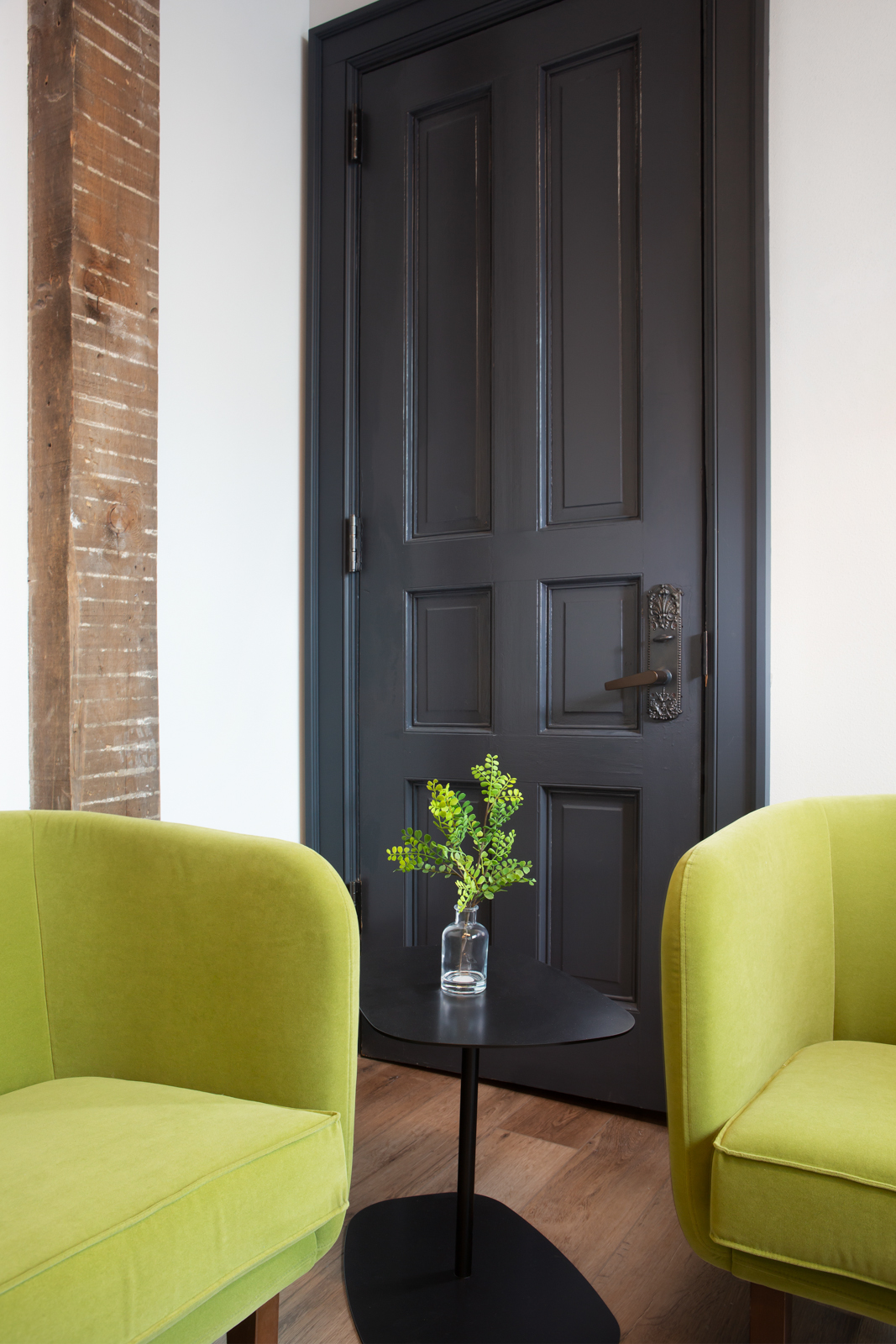 WHAT SETS YOU APART FROM OTHER VENDORS IN YOUR INDUSTRY? We are a completely unique event space in Madison in both style and location. Ellsworth Block is not a one size fits all venue and may not accommodate every kind of event or couple; however, the matches that are made are magical every time!
With our owners' knowledge in running their other business, a language school, Ellsworth Block provides another perspective on both events and the flexibilities that companies can offer! We are ready to offer our space and collaborate with your vendors to provide all the details that make your day special!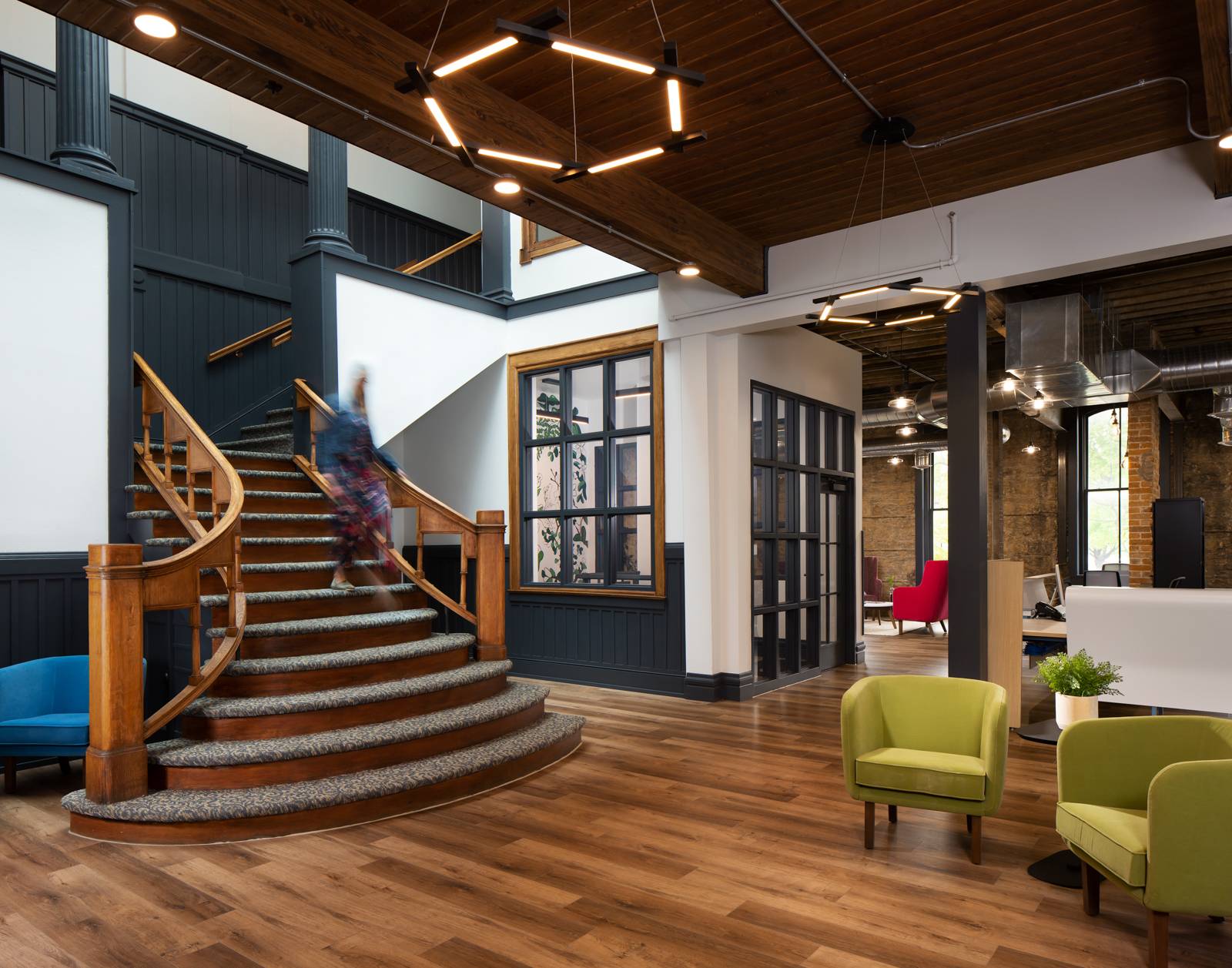 WHAT DO YOU LOVE MOST ABOUT WORKING IN THE LOVE INDUSTRY? We love bringing people together and collaborating with the wonderful event industry in Dane County!
ANYTHING ELSE YOU'D LIKE TO SHARE? We are excited to collaborate and learn from different industry professionals as well as enjoy the community wisdom and partnerships that allow Madison to continue to be a place that couples can celebrate within their own communities. These events and collaborations allow Madison to show that it has Big City options with modern and industrial designed spaces in historical buildings such as Ellsworth Block! We're bringing the charm of lofts in larger cities to our own local community.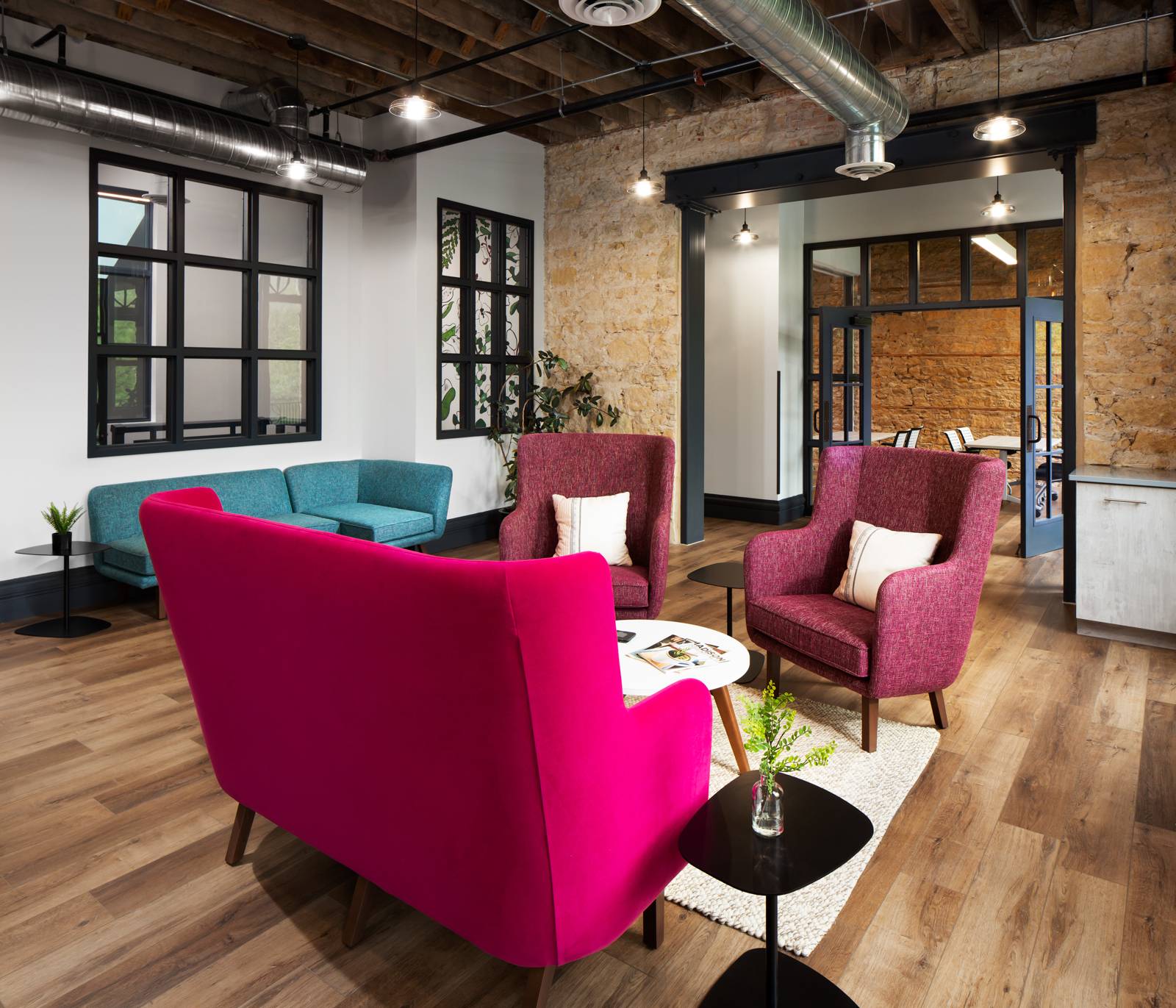 To contact Ellsworth Block with questions about their space and services, visit their Vendor Profile HERE!