At Event Essentials, they supply everything but the guests! Rain or shine, they have your day covered from tents, tables, seating, linens, tableware, decor items, and more! Event Essentials excels at making elaborate logistics look flawless, whether on a downtown rooftop venue to a backyard. Their talented and experienced design team and rental staff will collaborate with you and walk you through their unique and expert rental experience to bring all your wedding visions to life! Enjoy learning more about this incredible Vendor in the Spotlight below!
TELL US ABOUT YOUR BUSINESS AND WHAT YOU OFFER: Event Essentials is an event rental company equipped with almost anything one would need to host an event! We have an extensive inventory spanning from tents and flooring to tables and chairs, linens, tableware, catering equipment, furniture, draping, and more. Event Essentials began in the rental industry over sixty years ago, and we have used that time to build our event rental inventory along with our knowledge of how to use that inventory. We strive to provide creative, expert planning, reliable turnkey service, as well as trendsetting, high-quality products. We're a family-owned business that prides itself on honesty, liability, and the ability to help our clients produce the event experience they hope for! We're dedicated to being the number one provider of event rentals and services for the Madison, Wisconsin area and beyond.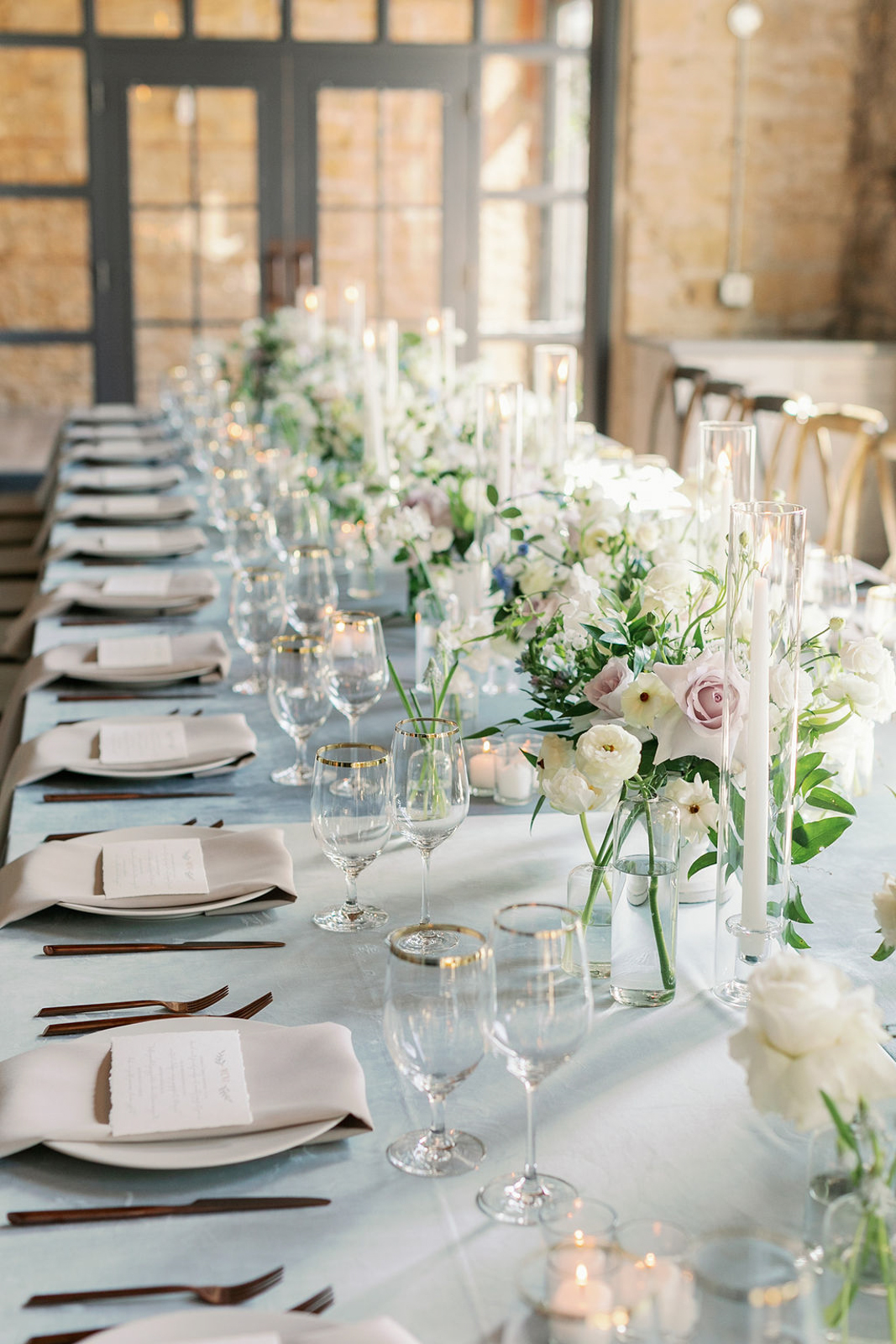 TELL US ABOUT YOUR JOURNEY STARTING YOUR BUSINESS AND THE STORY BEHIND THE NAME: Event Essentials is a division of AtoZ RentAll, which started in 1954 on Madison's eastside by Rex and Enid Hoffman. From its humble start renting general tools and other equipment to party equipment, tables, and chairs, the business has grown to serve the needs of weddings, event planners, corporate and community events, galas, graduations, and other celebrations! In 2000, we recognized that the event rentals needed to stand out differently than our tool rental division, and therefore Event Essentials was born. After we decided to recognize the two divisions as separate entities, we quickly outgrew our shared space and are now fully separated from our event rental division, Event Essentials, located just north of Madison in Windsor, WI. Kevin Hoffman, the son of Rex and Enid, is now our owner and president.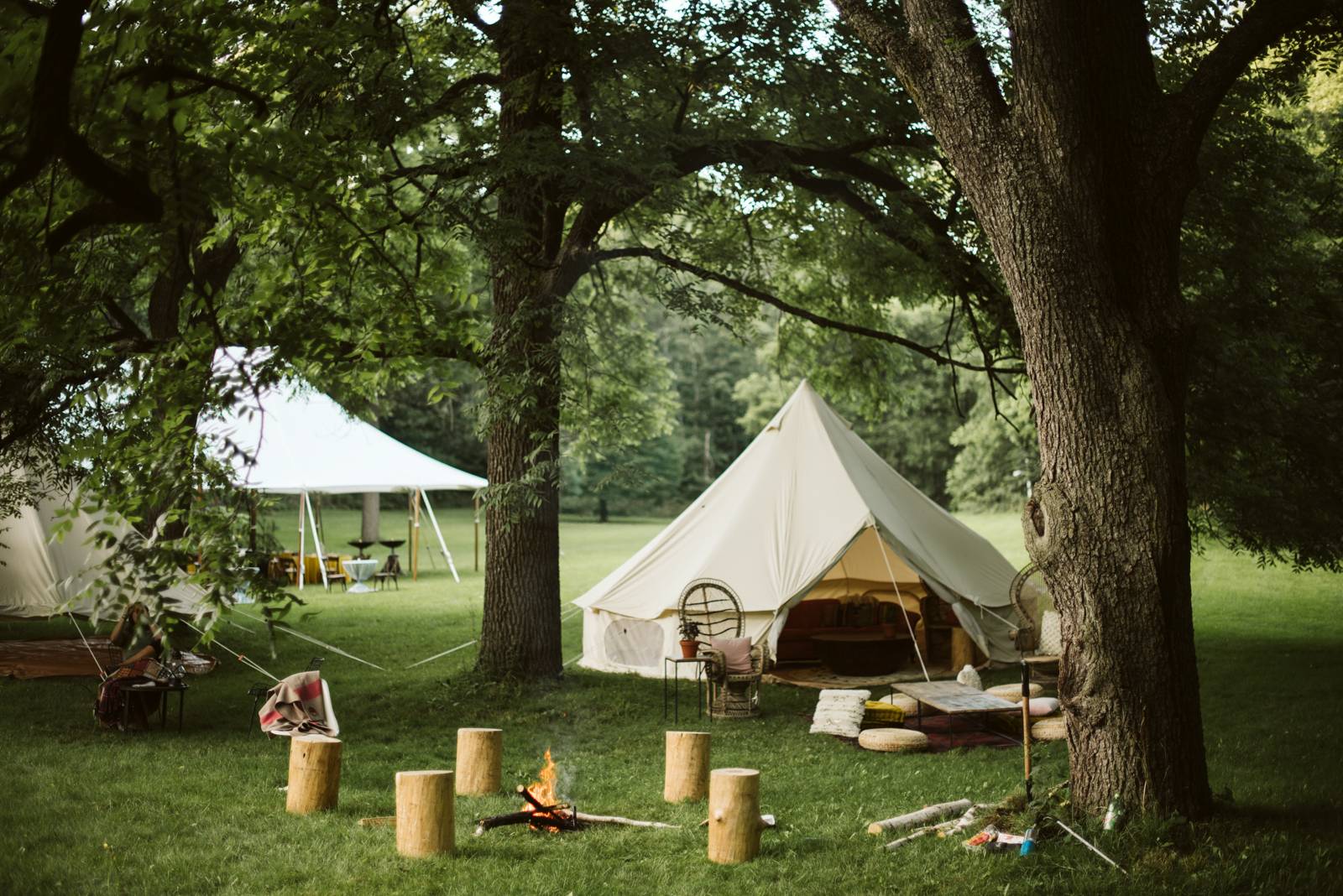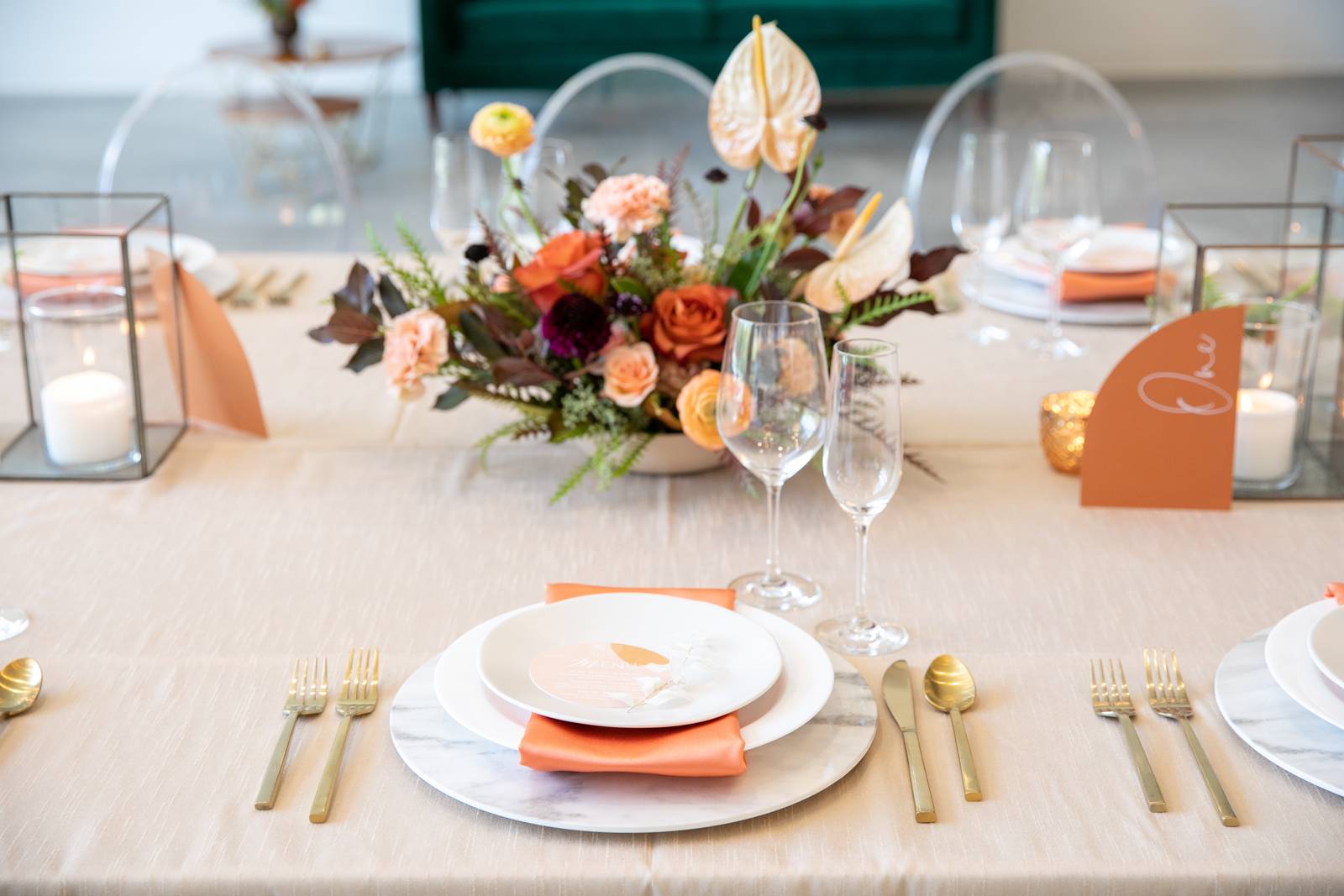 WHAT SETS YOU APART FROM OTHER VENDORS IN YOUR INDUSTRY? The experience Event Essentials has gained over our years in service takes the spotlight in our local industry. Our sixty-plus years servicing and producing events is unmatched in the area. From knowing what equipment to buy and what reliable suppliers to get them from, the knowledge uncovered in how to handle our equipment, clean it, and store it, the long-standing relationships we've built with our fellow peers in the industry, all the way to everything our clients have helped teach us on what makes a great partner to them and their events, we take great pride in what the years have taught us.
The breadth of our inventory also helps to set us apart from other rental vendors. We have a wide variety of equipment to fulfill any need to produce an event, no matter how big or small the occasion. This vast array of inventory translates to nearly all areas of our equipment.
We offer tenting in a variety of sizes in pole tents, frame tents, and sailcloth tents. We provide the right solution to design looks of the traditional pole tent, the translucent top of the sailcloth tent, to the clean line of the solid white or clear top frame tent. And this is just to mention our tent choices!
We have tables available in round, square, rectangular, standard height, bar height, with linens and without. Our chair choices range from the standard folding chair, the forever popular Chiavari chair, to the modern ghost chair. Our clients are sure to find the right choice for their big day with over sixteen different chair options to choose from in quantities of the thousands!
When it comes to setting the table, we have various linens, chargers, dinnerware, glassware, and flatware to create just the right fit. There are centerpiece components, soft seating furniture, draping, and accent décor pieces to complete your look as well. The list goes on with what Event Essentials product list can offer to your event!
Lastly, our most prideful attribute to Event Essentials' success is our passionate, dedicated staff of event professionals. We have an employee retention average of nearly ten years! This type of commitment offers us a plethora of experience to help our clients with a wealth of knowledge that can only be gained through time and attention to detail. Our staff understands how to help each of our client's event production with the care and respect it deserves. We truly do love helping create memories to be cherished for years to come.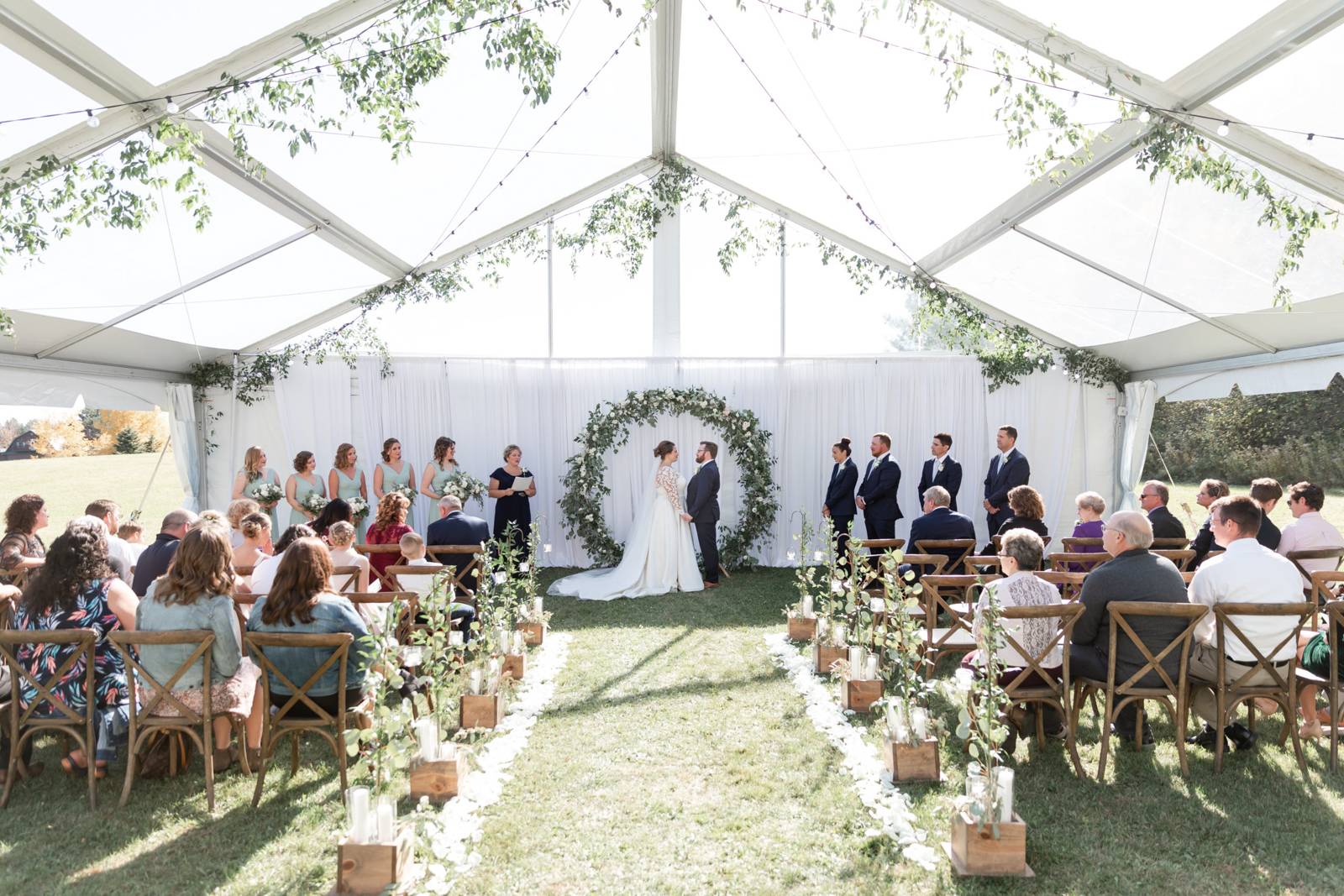 WHAT DO YOU LOVE MOST ABOUT WORKING IN THE LOVE INDUSTRY? We are honored to be entrusted with details of such a special event. No matter how involved we are with each event, it's a pleasure to contribute to each experience in a way that is best suited for each client. Every one of us at Event Essentials stays engaged in what we do because of the high paced, wide variety of needs each day brings. Every day is a different event with different clients, different needs, and different solutions.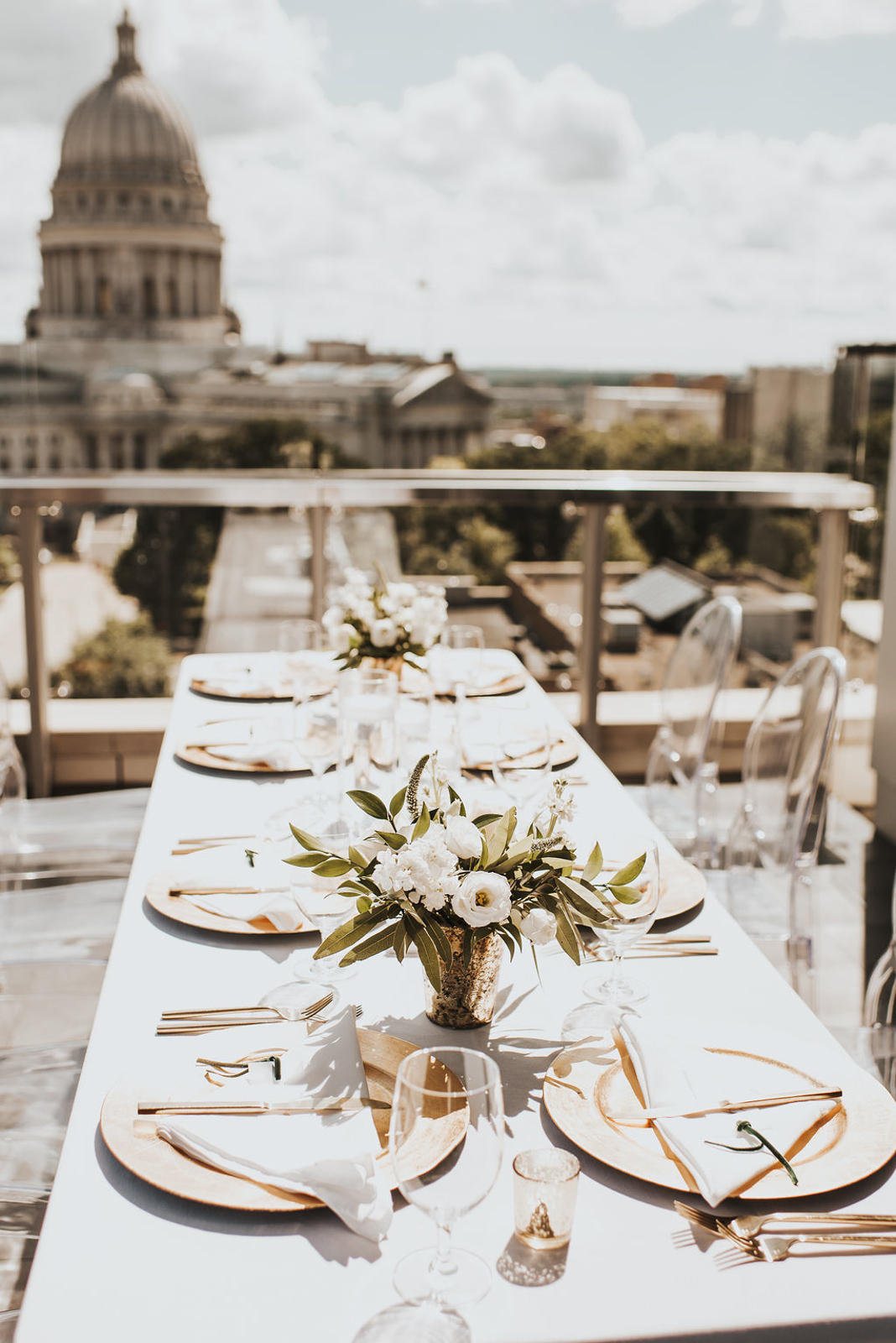 ANYTHING ELSE YOU'D LIKE TO SHARE? We're excited to learn more about your upcoming wedding and how Event Essentials may be able to serve you best! Please reach out to tell us what you're thinking and how our talents, equipment, and knowledge can add value to your big day.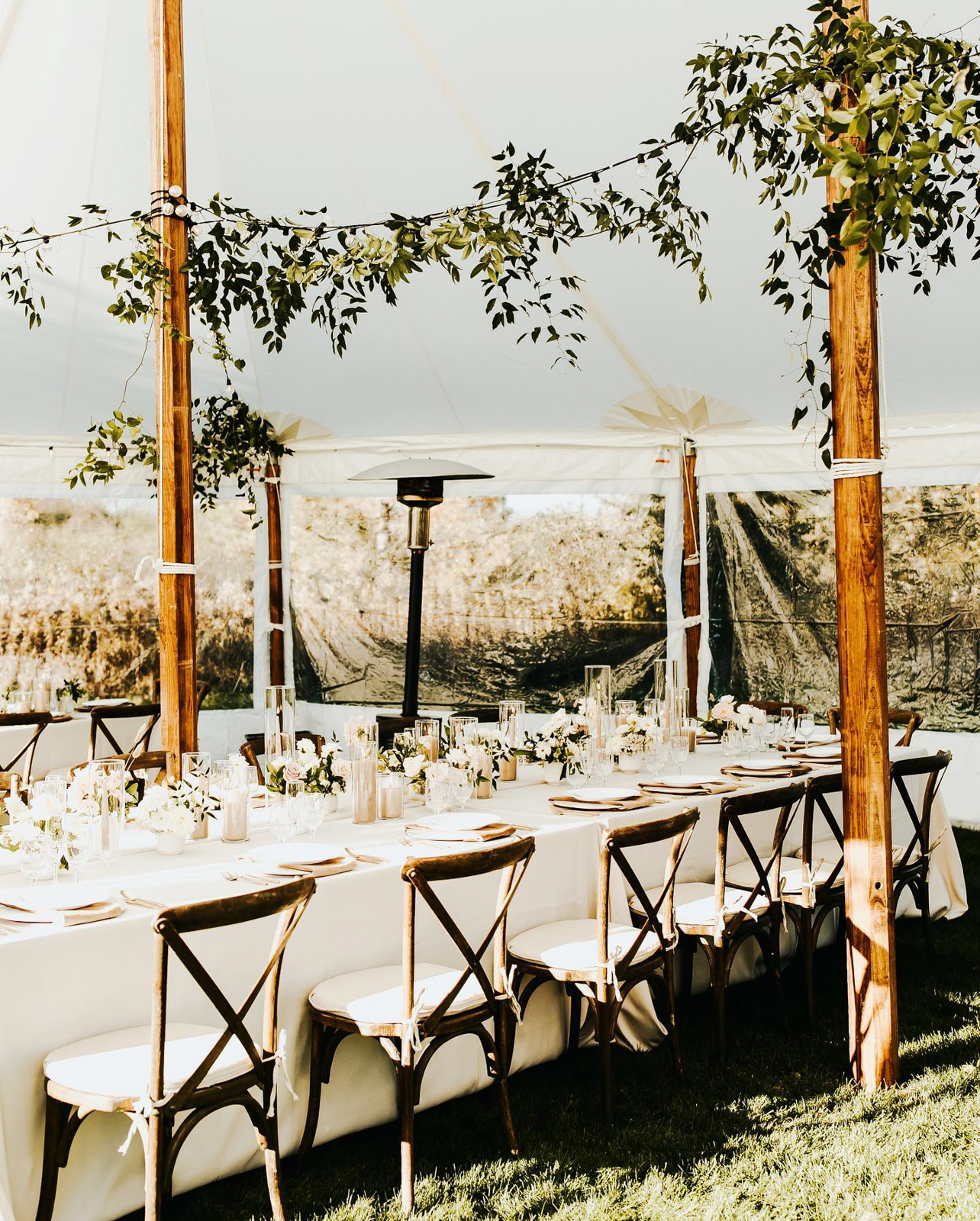 To contact Event Essentials with questions about their services, visit their Vendor Profile here!