In today's Vendor Spotlight, we're introducing you to Ludlow Mansion Events! Ludlow Mansion is a historic wedding venue in Monroe, Wisconsin, featuring a stunning mid-1800s Italianate mansion on over five acres of gorgeous grounds and gardens with manicured lawns and an expansive pergola. They pride themselves on couples being able to hold "Your Event, Your Way" at their venue by offering a variety of all-inclusive packages to help you create your dream wedding vision and experience. See their stunning location and learn more about how Ludlow Mansion Events can host your big day below!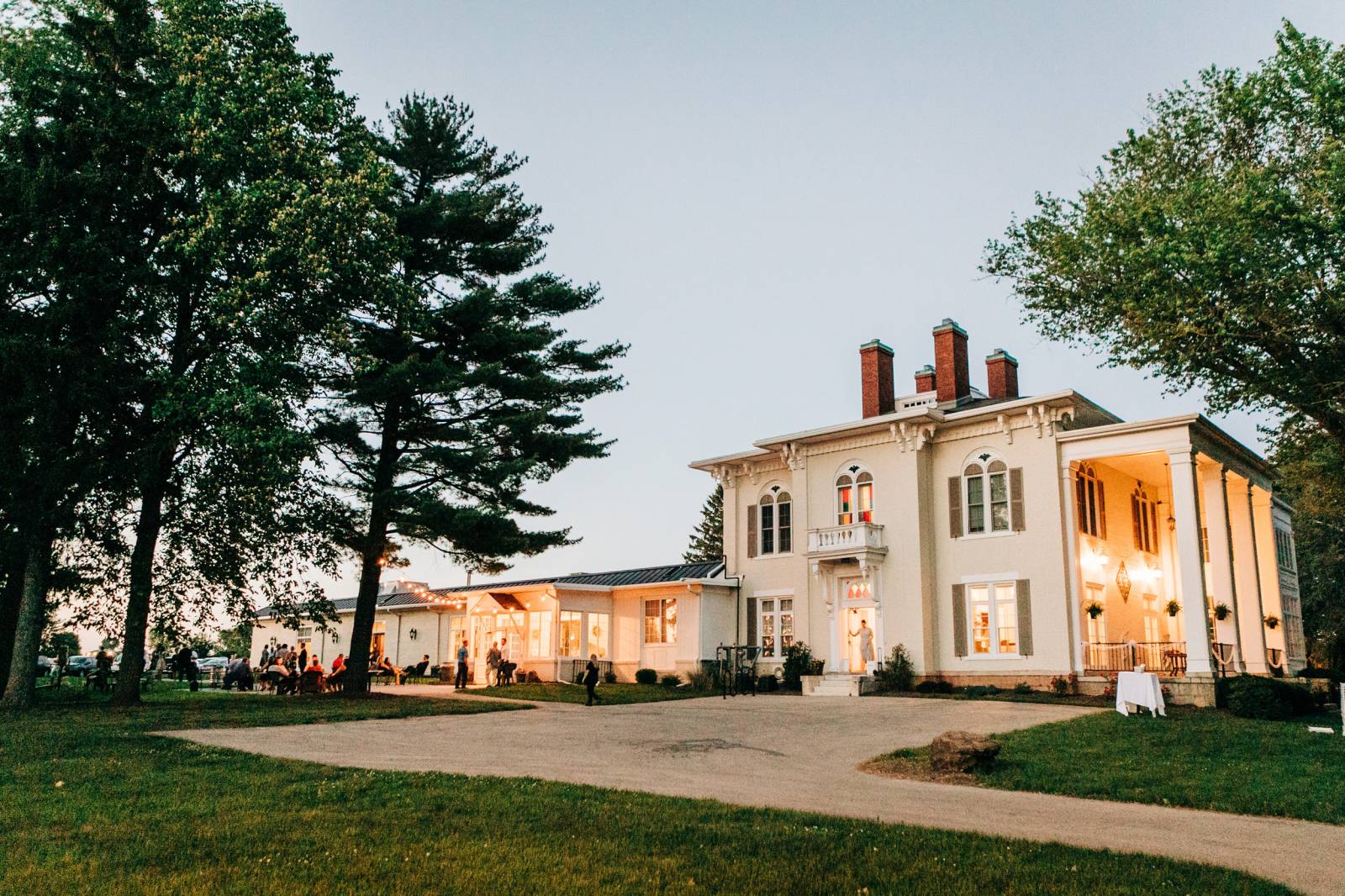 TELL US ABOUT YOUR BUSINESS MISSION AND WHAT YOU OFFER: Ludlow Mansion Events started just a few years ago by Greg and Penny Fedders. We provide the best opportunity to create your ideal wedding experience! In our rental packages, we offer:
Planning + Coordination: All of our wedding packages include meetings with our wedding experts to understand your vision of your perfect wedding day. We help you plan your event, coordinate your day, and execute your dream.
Our Facility: Our facility provides the perfect campus for your vision. Our Italianate mansion built in the mid-1800s is on over five acres of groomed tree-lined grounds and gardens with a rural setting once part of an over 1500 acre farm. The outdoor ceremony and entertainment spaces include an over 6000 square foot pergola and raised columned porch. Inside, you have a warm and comfortable space that can accommodate events of all sizes, including ceremony and dance spaces, bar, and dining. Overnight accommodations in our five suites at the Mansion allow your most special guests to enjoy the Mansion home comfortably. Our facility is second to none for spaces ideal for creating those perfect wedding memory photos and videos, including inside the Mansion for our most popular package.
Furnishings + Décor: We have four different chair styles and three primary table sizes along with all table cloths and cloth napkins included with each package to allow you to choose the look you envision. We carry various décor items to allow you to inexpensively provide the look and feel you desire for your special day.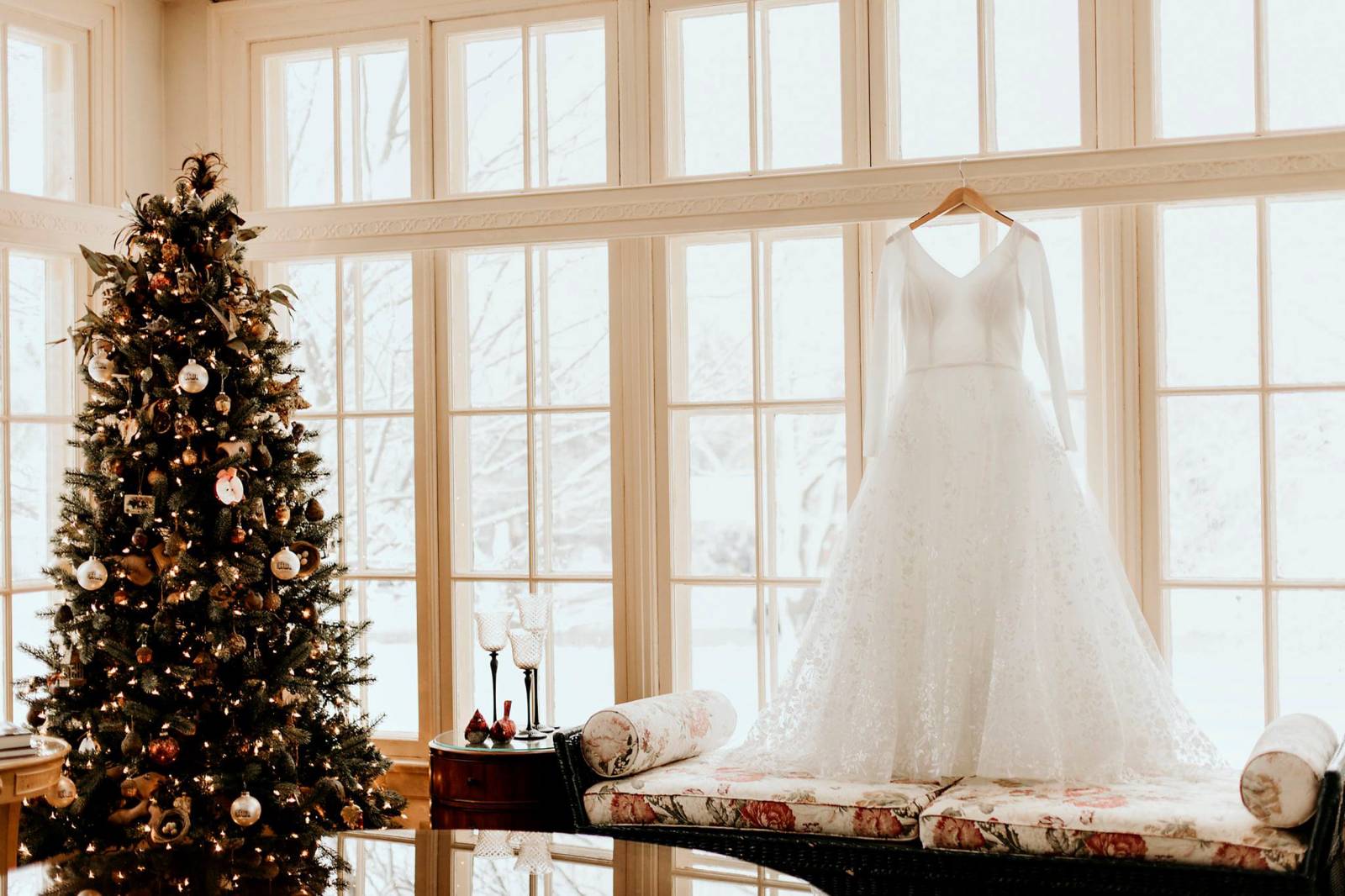 DESCRIBE YOUR IDEAL CLIENT: Our ideal clients have a vision for their special weekend that they want to make a reality. They are looking for a facility that can easily accommodate their vision with flexibility and space to handle a change in plans due to inclement weather. They want a staff that understands and assists in making their vision a reality and whose sole role is to help facilitate that vision by providing the space, trained staff, and décor necessary to make dreams come true.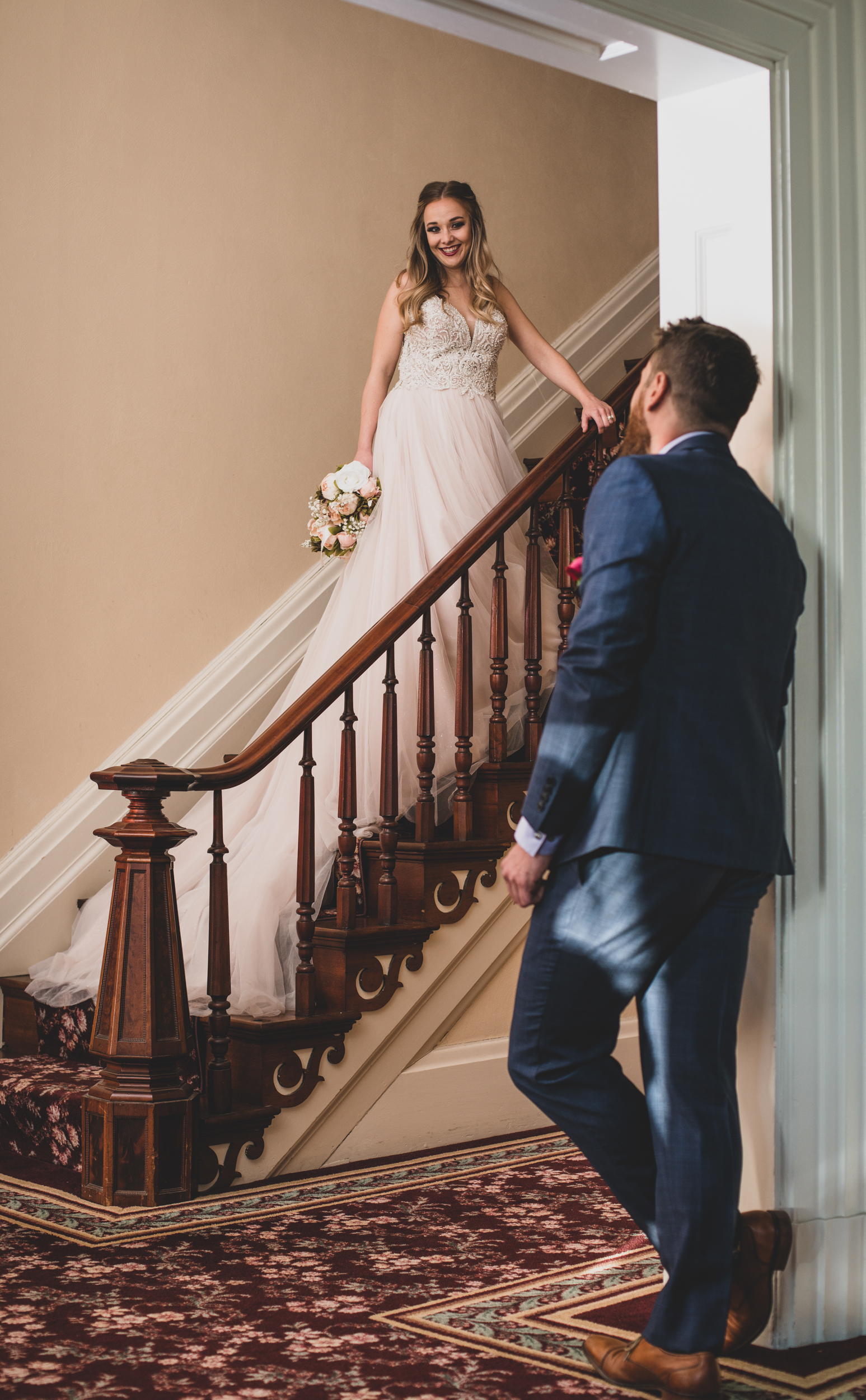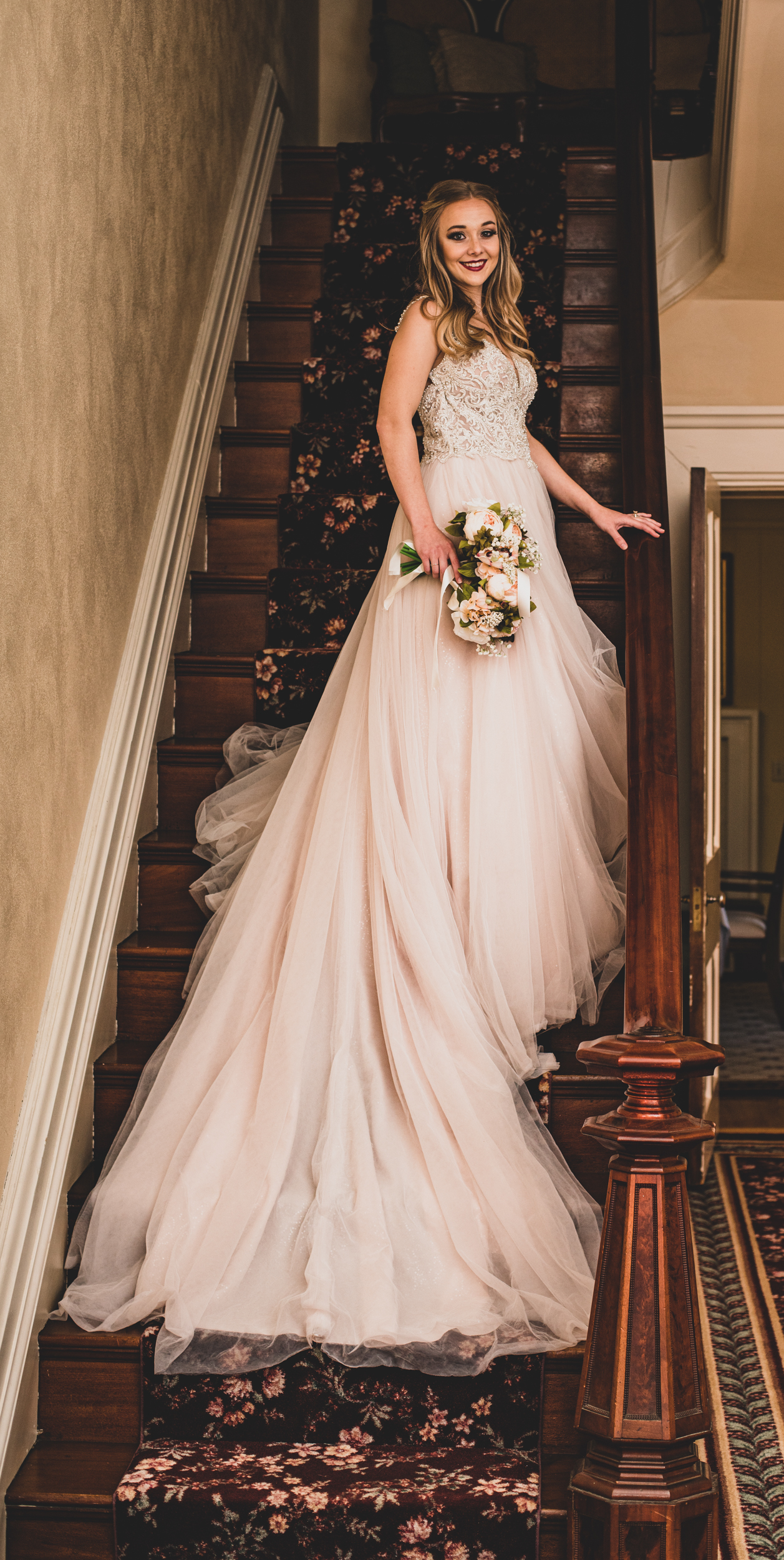 WHAT INSPIRED YOU TO START YOUR BUSINESS, AND DO YOU HAVE A STORY FROM WHEN YOU WERE FIRST STARTING OUT? We have owned the Mansion for over twenty years. After a few misfires with tenants and our retirement from corporate life, we decided that the best thing to do was to create our vision of what a modern couple needs and wants in a premier facility like ours and enjoy being a part of so many special days. This led us to remodel and reconfigure the spaces, build the outside pergola and obtain the décor and furniture choices needed to create flexibility for our guests.
Our first wedding was for our son and daughter-in-law, scheduled for mid-September. Like many of our couples, their vision was to get married on the front porch of the Mansion and dine on the grounds. This plan inspired us to build the pergola and make many changes to our grounds to eliminate unnecessary lanes and structures.
We worked tirelessly preparing the property, painting the Mansion, and building the pergola all summer. One week before the big day arrived, it was a balmy 85 degrees, and the weather was projected to be perfect. However, the predictions had changed by midweek, and the weather was a scheduled high of only 58 degrees. At the height of the day, we managed to have a beautiful front porch ceremony with all of our patio heaters on high. We happily invited everyone into the facility for a great big house party!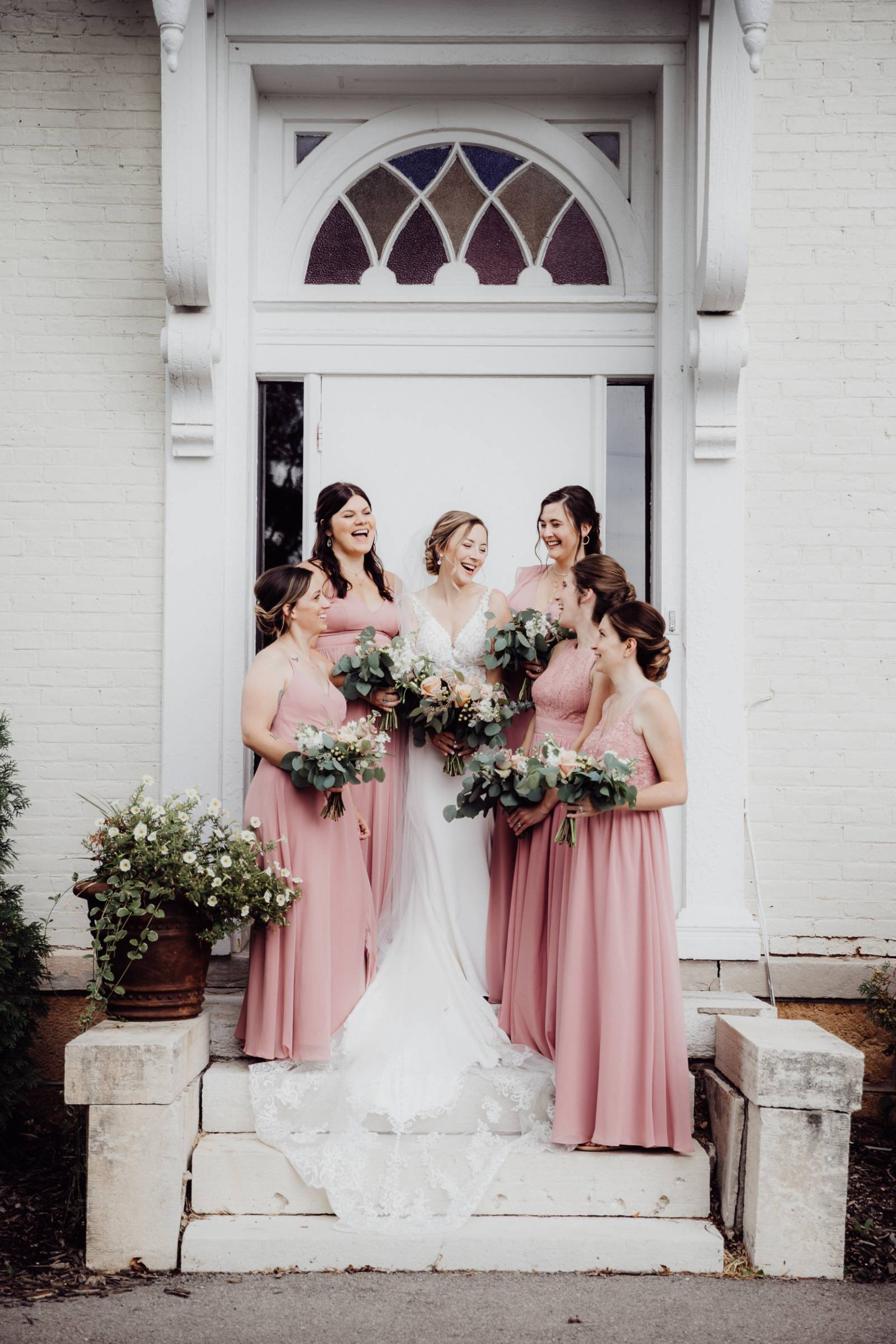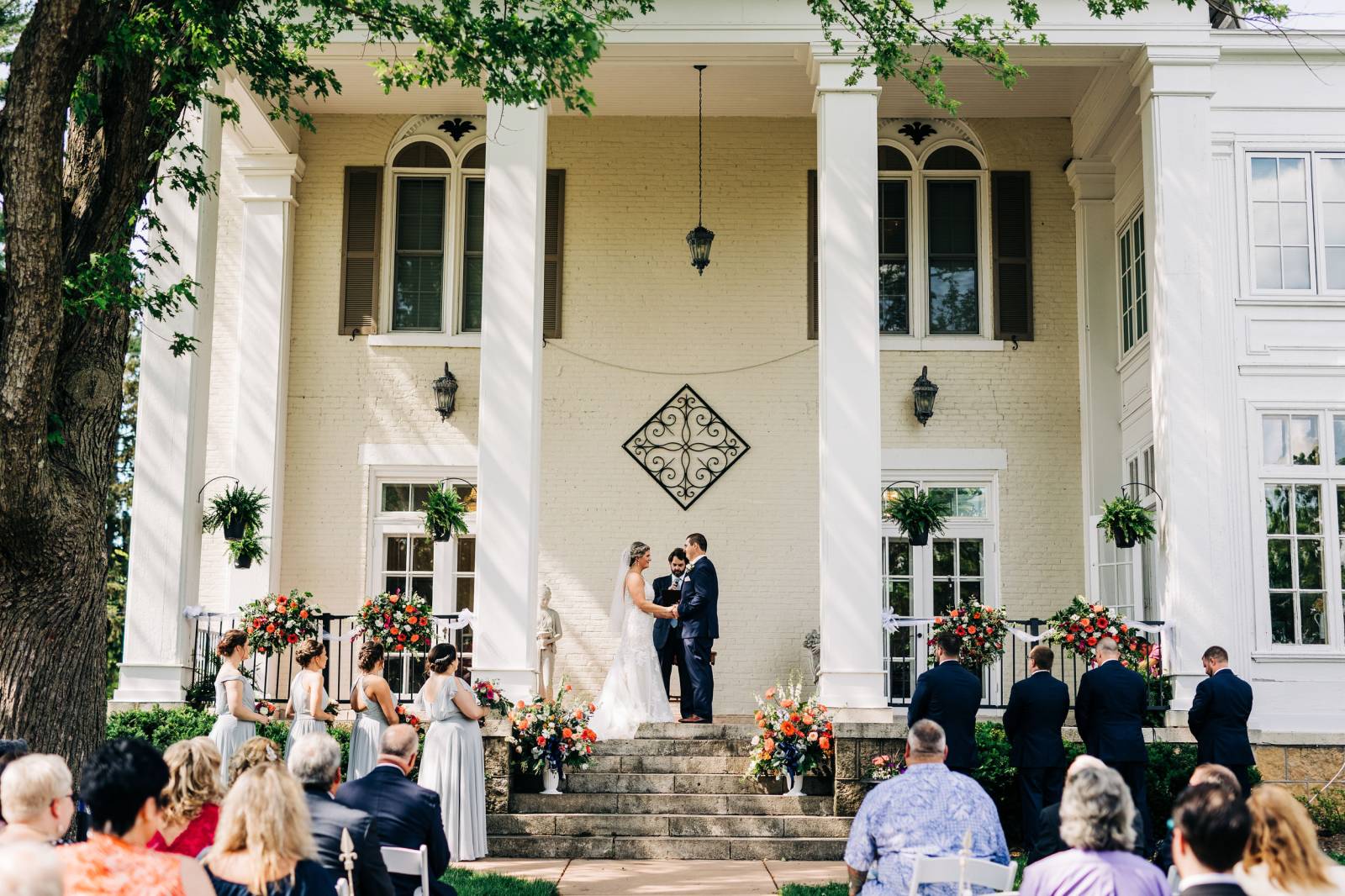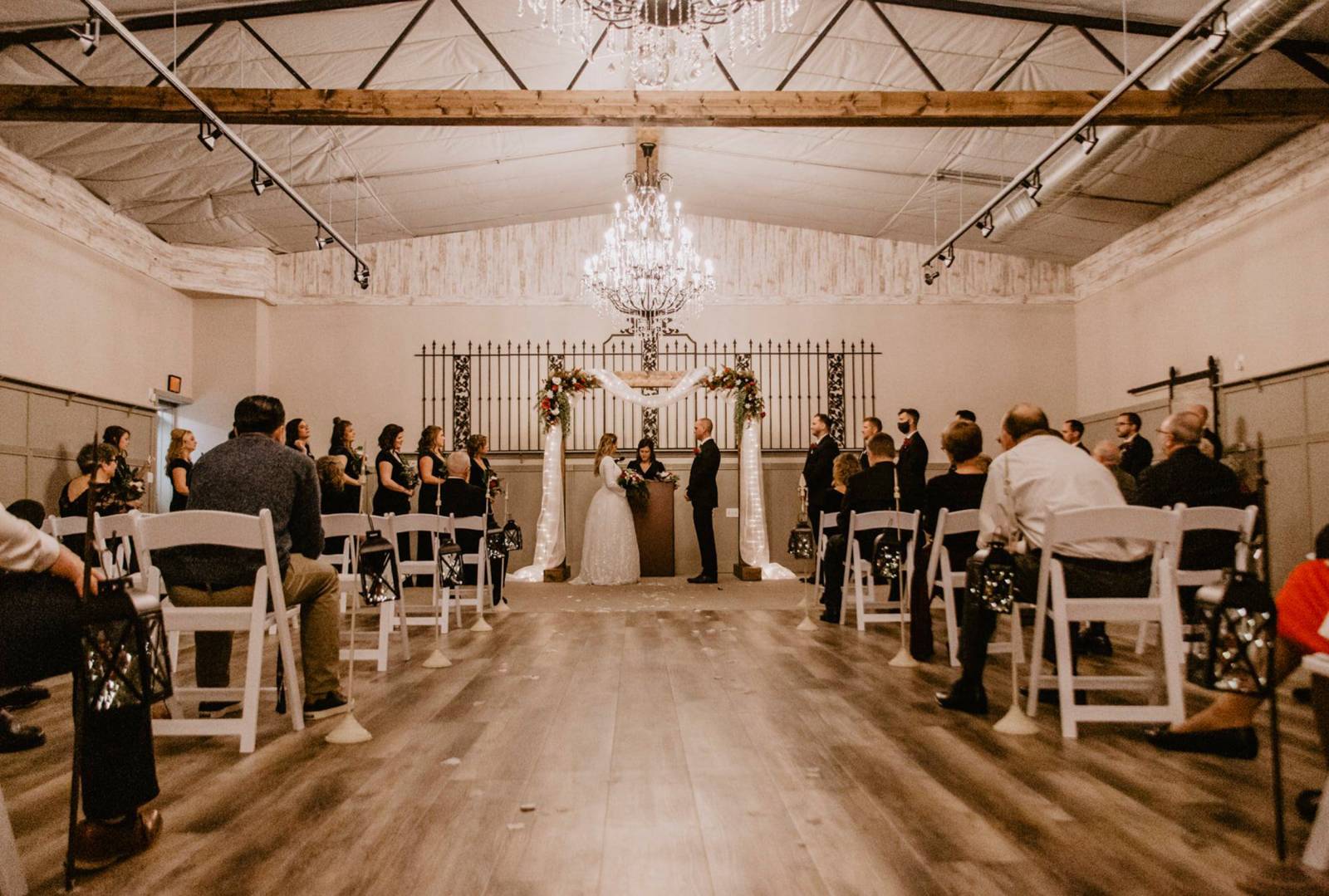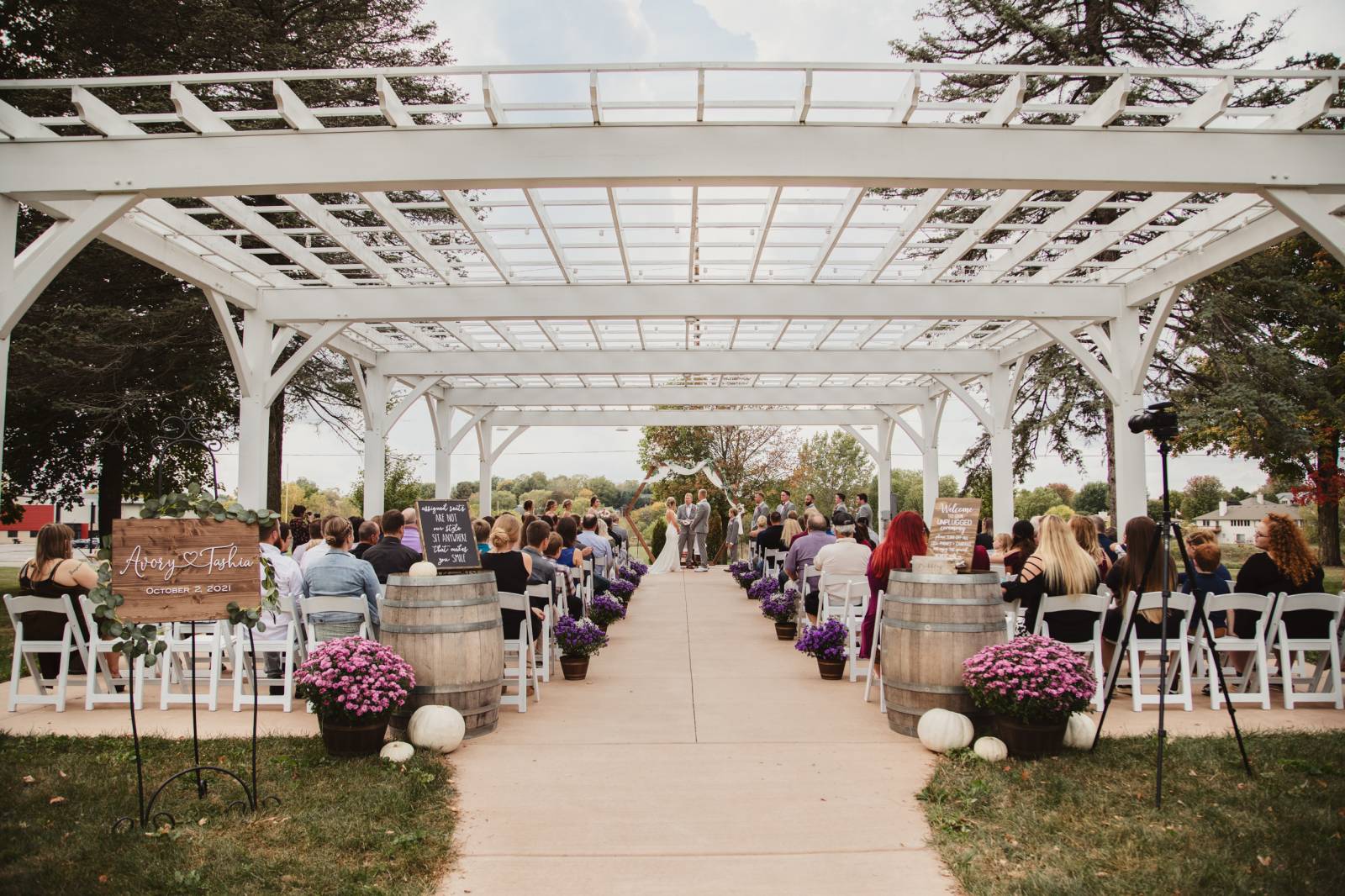 WHAT IS THE BEST ADVICE YOU WOULD LIKE TO SHARE WITH COUPLES CURRENTLY PLANNING THEIR WEDDING? Our advice for all couples is to find the place that best matches their vision and budget. Spend time with the facility coordinator, share your vision, prepare them and the caterer, DJ, florist, and photographer for the day, and then put it in the hands of others to let it happen. There will always be twists and turns on your wedding day, but if you choose well, all of your providers will have your best interests in mind and will help make your day extraordinary.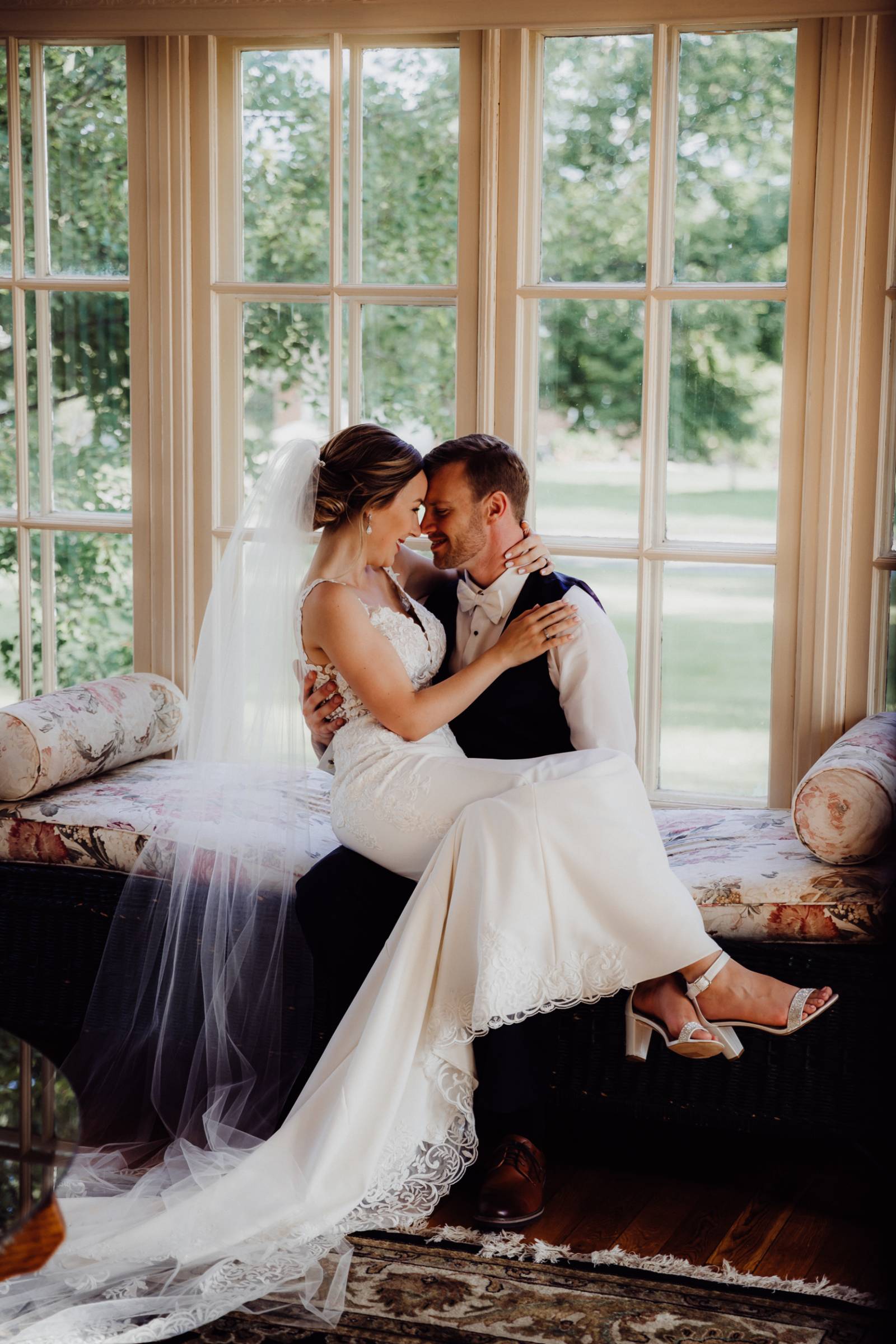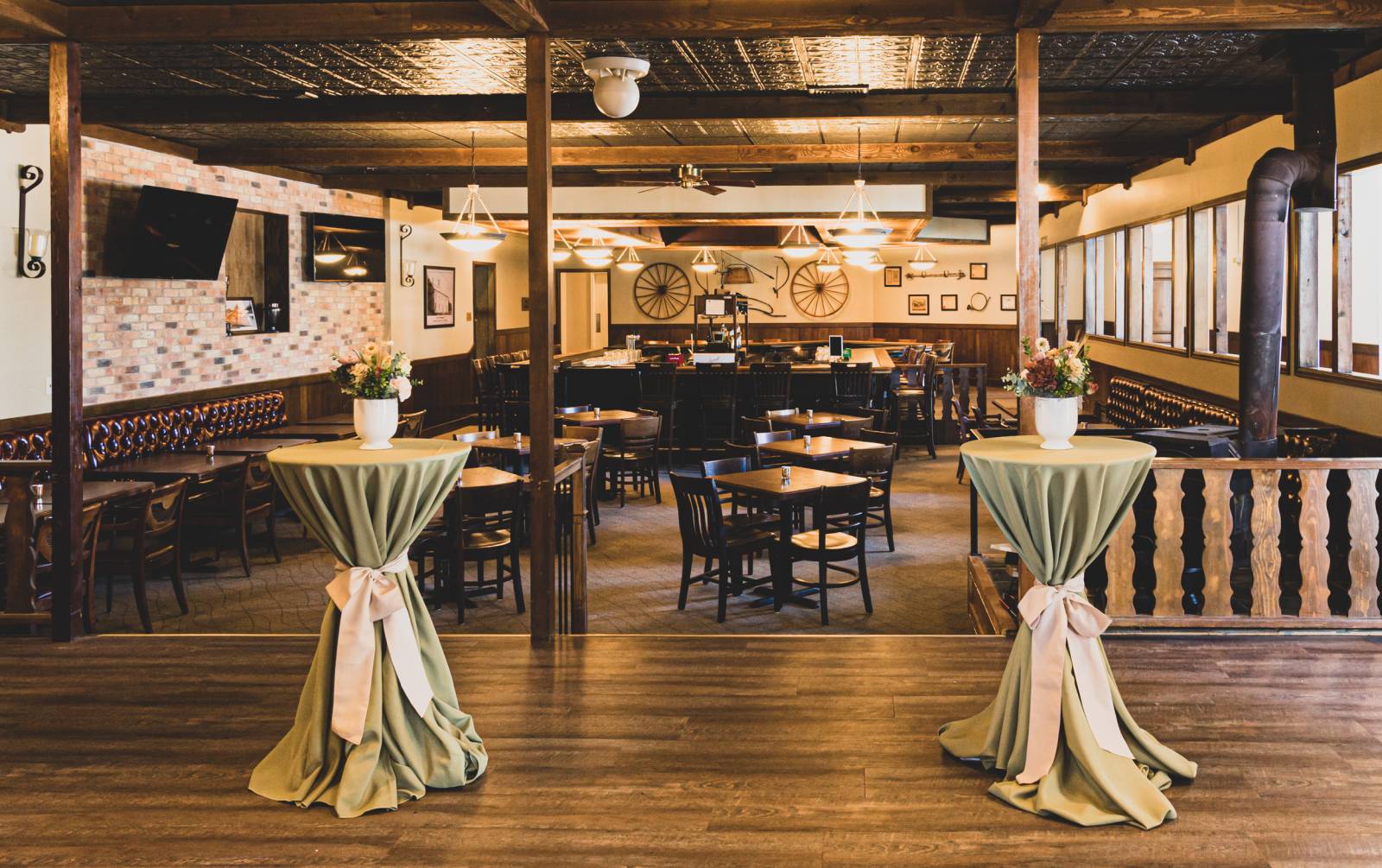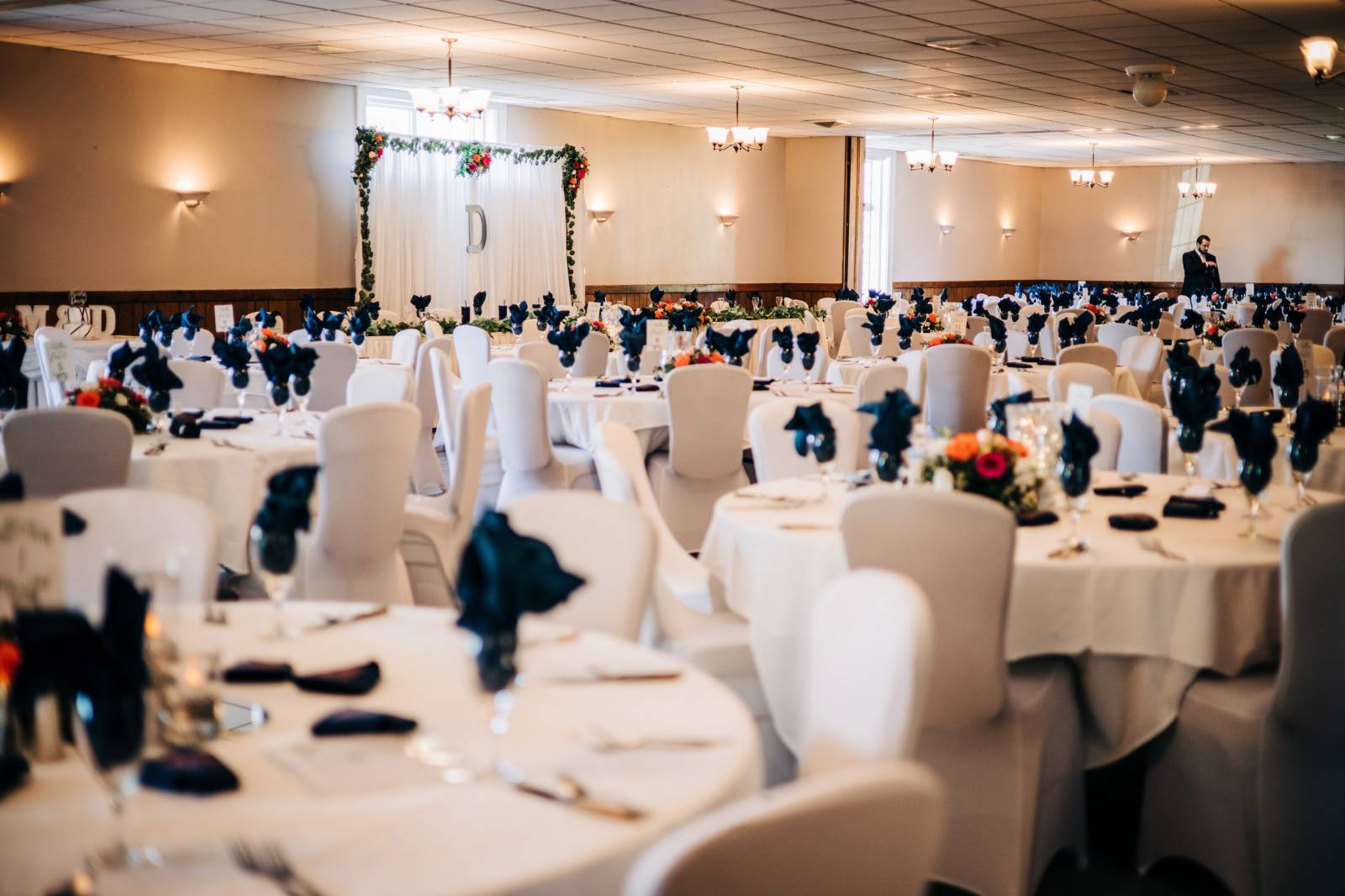 ANYTHING ELSE YOU'D LIKE TO SHARE? We are excited to invite guests to the Mansion, and if you are planning a special day, please get in touch with us for a tour!