From timeless classics and contemporary rock and pop to customized music arrangements, award-winning Quartessence Strings can design the perfect soundscape for your big day! We can't wait for you to dive into today's Vendor Spotlight with us. Providing several package options and multiple string ensembles to choose from, Quartessence can cater to any wedding budget and need. Add that finishing touch to your special day with the stylish sophistication of Quartessence Strings - distinctive music for your elegant affair. Ready to learn all about how this incredible group can bring depth and ambiance to your big day? Keep on scrolling below!
TELL US ABOUT YOUR BUSINESS & WHAT YOU OFFER: Award-winning Quartessence Strings provides dazzling music for wedding ceremonies and receptions. From classy to sassy, Quartessence plays virtually everything -- timeless classics, jazz standards, classic rock, and contemporary pop--all with our trademark flair and stylish sophistication. Quartessence provides highly personalized, comprehensive musical services tailored to add elegance and sophistication to your wedding.
Quartessence is a collective of professional musicians entrenched in the Madison music scene who collectively play in the Madison Symphony, Wisconsin Chamber Orchestra, Madison Opera, Willy Street Chamber Players, Mosaic Chamber Players, Bach Dancing and Dynamite Society, LunART Festival, and the Token Creek Chamber Music Festival.
We offer various string ensembles and package options catering to your every desire to provide the perfect sound design. Be as creative as you want! Working with our consultants, we can suggest your playlist, or you can design your own or anything in between. Our goal is to provide music that reflects who you are on this important day.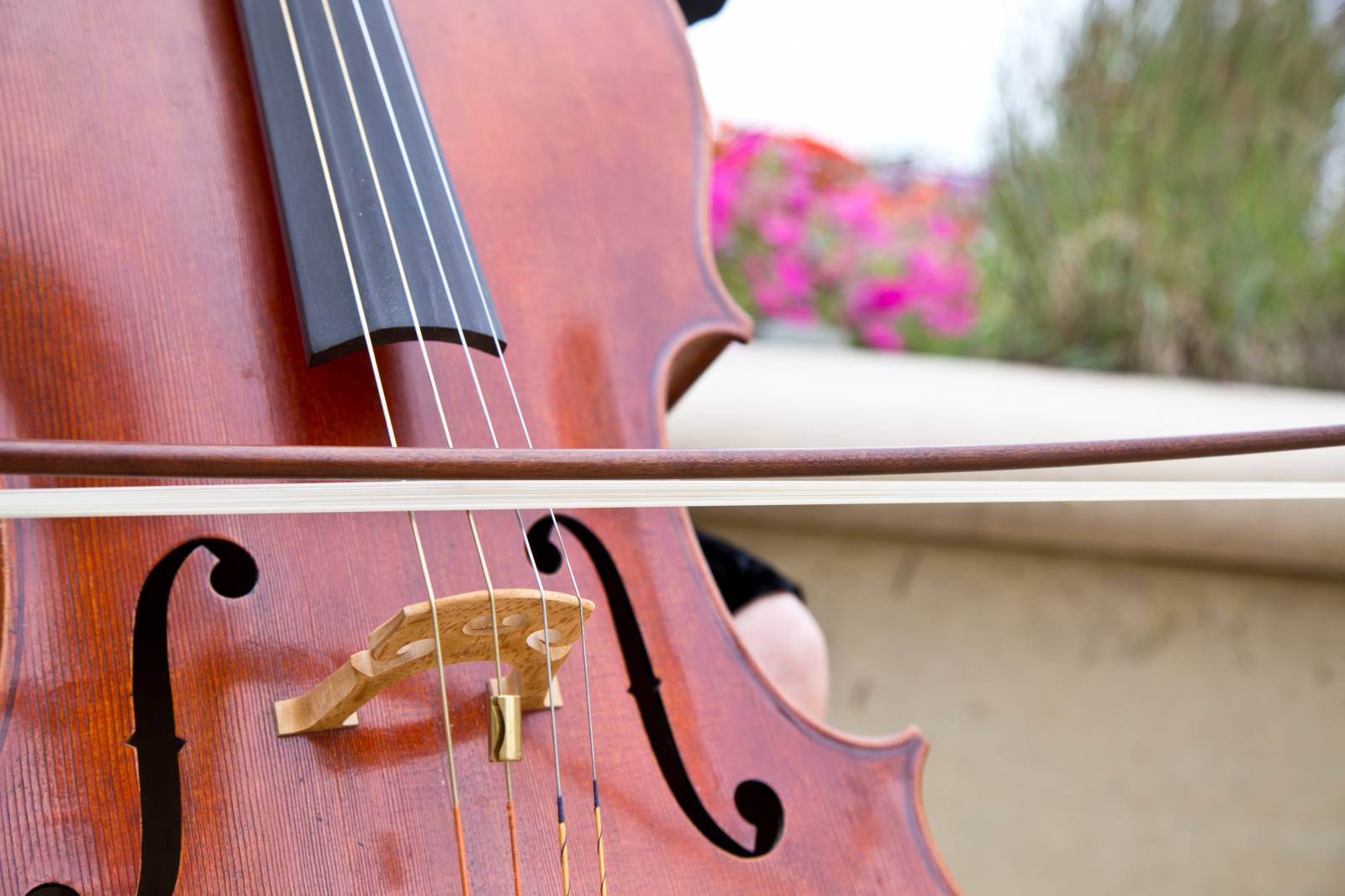 TELL US ABOUT YOUR JOURNEY STARTING YOUR BUSINESS AND THE STORY BEHIND THE NAME: Quartessence began around 1998 with the spark of an idea on a late-night drive home, perceiving a need in the Madison area for a high-quality client-centered wedding quartet. Our name was born of a play on the word "quintessence" -- meaning the epitome of style, quality, and service--but substituting the prefix "quar" to represent the original four core members of our collective ensemble.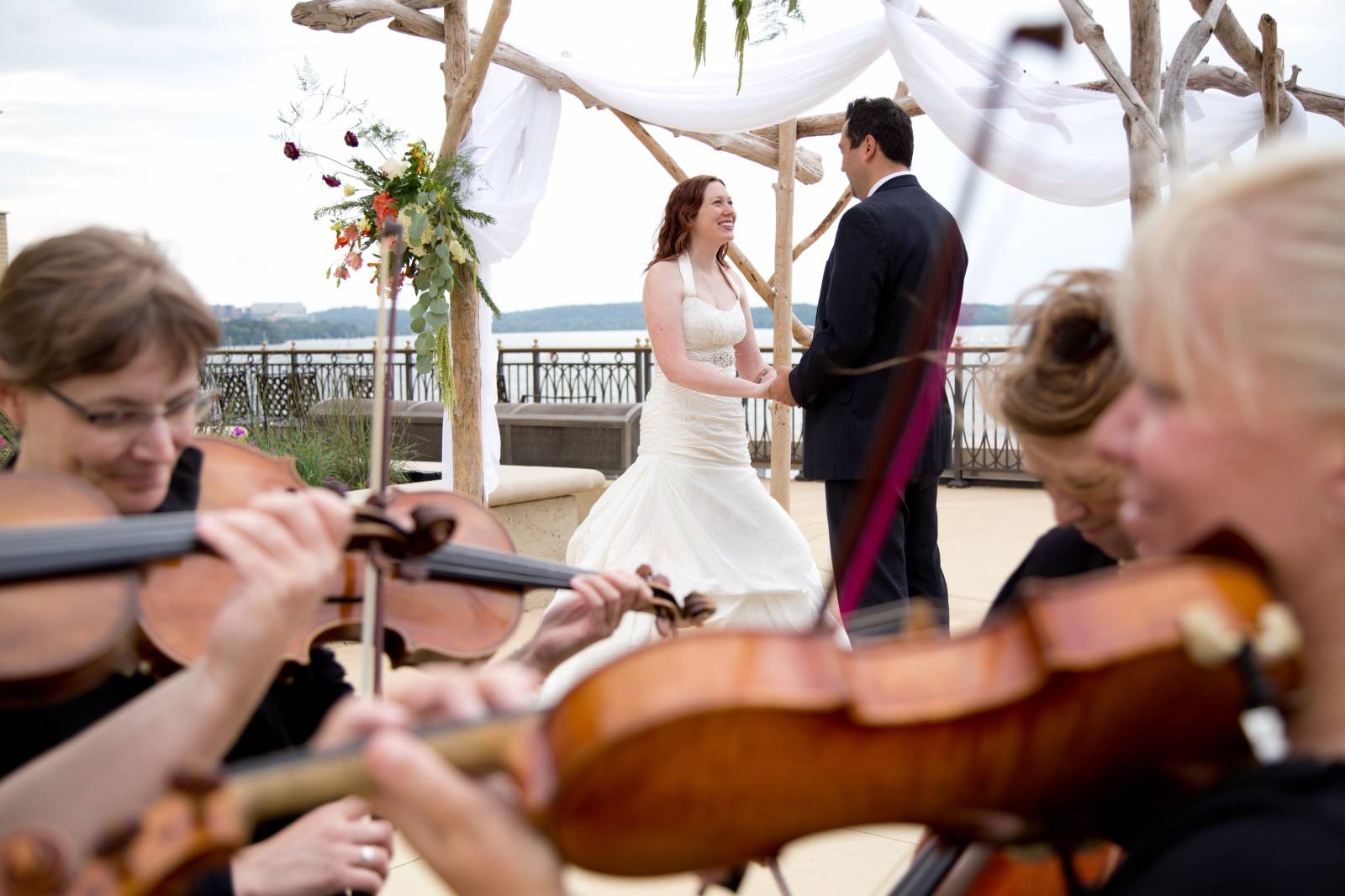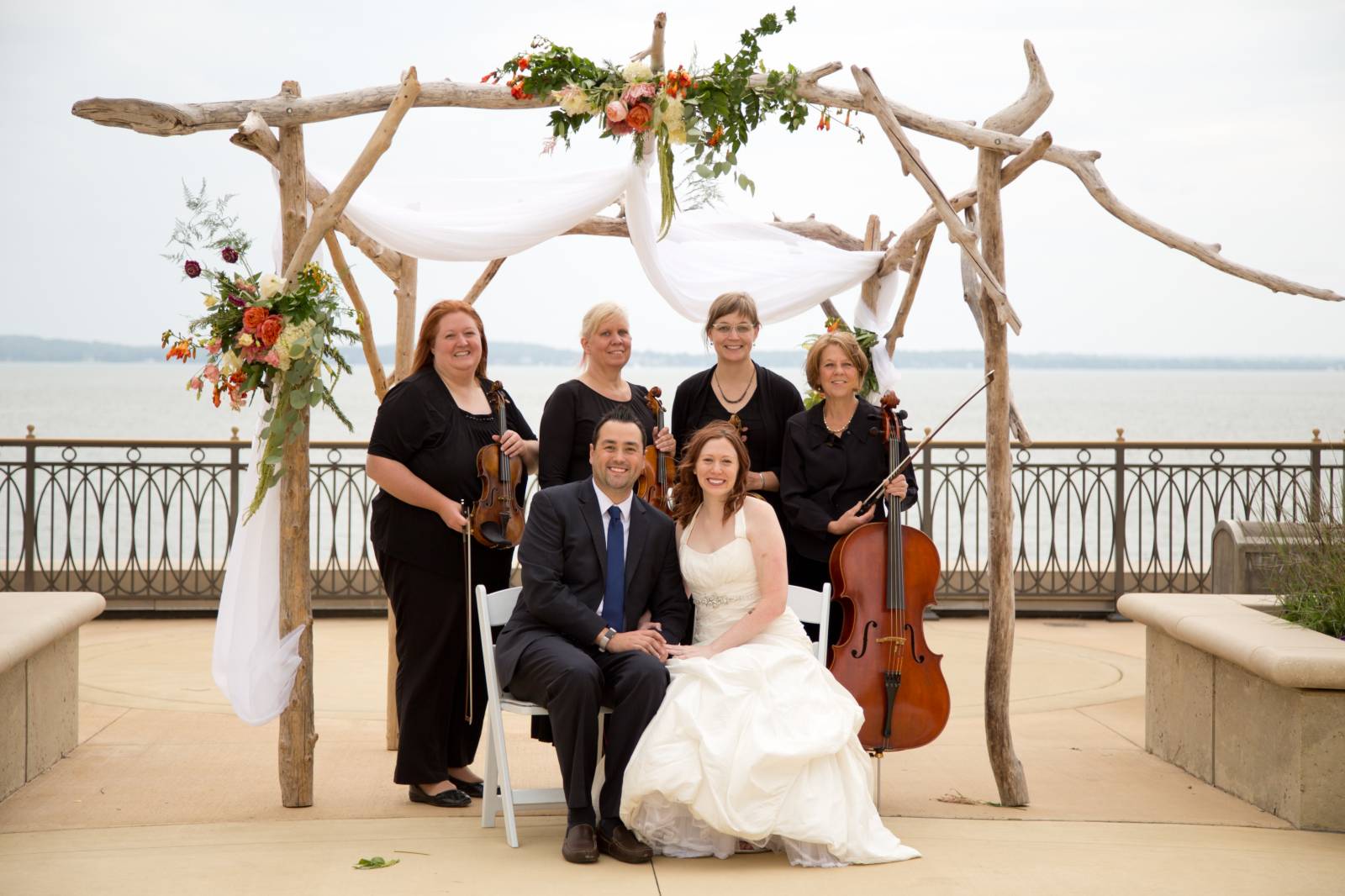 WHAT SETS YOU APART FROM OTHER VENDORS IN YOUR INDUSTRY? Music is the soundscape of our world, the background of our lives. It is almost unnoticeable when executed well and thoughtfully, adding depth and ambiance to life's most intimate and important moments. When done poorly or if absent, it is jarring and distracting and detracts from the experience.
In Quartessence, we understand our essential and indispensable background role in setting your wedding's tone and feel. For us, a wedding is a chance to shape a highly individualized performance, catering to a couple's specific tastes in music. We feel so fortunate to use our musical knowledge and skills to help clients select a repertoire for a personalized playlist that will wend its way seamlessly throughout their carefully-planned ceremony.
We know that planning a celebration of marriage is no easy task, so our number-one goal is to remove all anxiety from making decisions about the music. From the first contact point, our customer service is unmatched through consultation and planning to the exciting day of your wedding.
Our experience in this field is unparalleled, and we're able to provide our clients with that "WOW" factor at their ceremony. For us, the couple is the focal point of our work, the front, and the center of everything we do. We want them to walk down the aisle and feel the harmony that one can only experience in a beautiful place full of beautiful music, surrounded by loving hearts.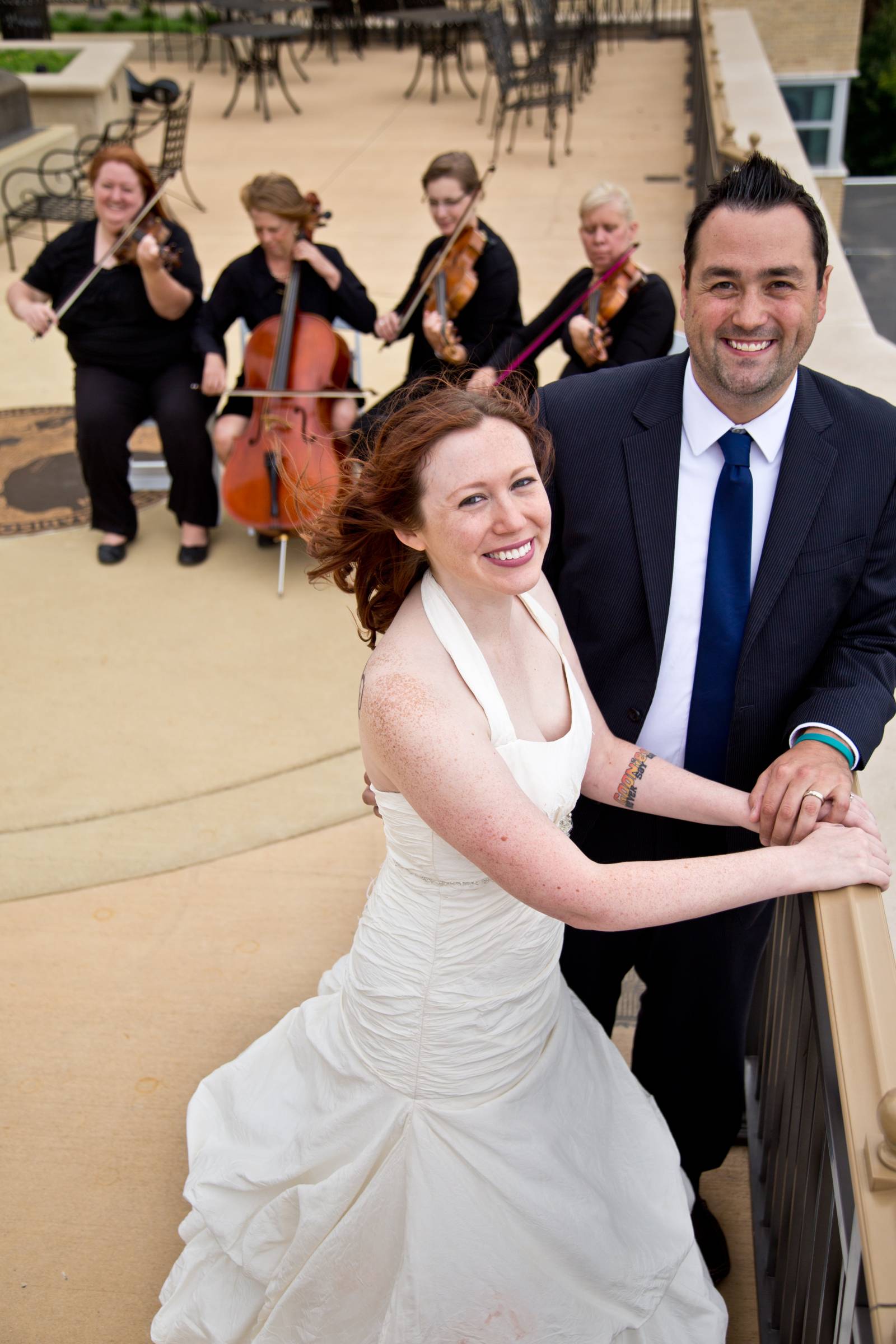 WHAT DO YOU LOVE MOST ABOUT WORKING IN THE LOVE INDUSTRY? Music is the soundtrack of life. It's everywhere in our world and has an enormous impact on the way we experience memorable events. Music shapes everything that happens, moment by moment, even when it's in the background. Weddings are incredibly emotional experiences, touching all the senses. We love to play for couples and their families and friends on one of the happiest and most important days of their lives. Our music adds sparkle and pizzazz, and the magic we bring is so touching and meaningful to us. We love the intimate and personal connections we make with our clients, and we are truly privileged to have that experience time and time again.
ANYTHING ELSE YOU'D LIKE TO SHARE? We are always amazed at the level of professionalism we encounter every day among our colleagues in the local wedding industry--florists, photographers, planners, DJs, officiants, and everyone else. We're inspired time and time again by their ideas, energy, time, expertise, and generosity. We're lucky to be part of this wonderful community.