Today, in our Vendor Spotlight, we're featuring The Crystal Room, a hidden vintage, elegant gem of the Wisconsin Dells offering a beautiful ceremony and reception venue for your wedding day! Featuring a fieldstone fireplace, grand staircase, embossed ceiling, crystal chandeliers, a vintage Brunswick bar, local wines and microbrews, and customized menus for any budget, The Crystal Room and their staff are ready to help create a memorable experience for your big day! With their personal attention to only one wedding per date and an on-site banquet manager, The Crystal Room is the perfect host for your unforgettable celebration! Learn more about this incredible vendor, below!
TELL US ABOUT YOUR BUSINESS & WHAT YOU OFFER: WeddingWire's Couples choice from 2017-2020, The Crystal Room is a hidden gem in Wisconsin Dells! When you choose to host your event with us, the focus is on what we can do to create the most memorable experience possible for you. At The Crystal Room, we use "vintage elegance" as inspiration for our décor. Our stylish space is accented with crystal chandeliers, an embossed ceiling, and an antique Brunswick Bar. Our location also features a grand staircase for your entrance, private restrooms, as well as a separate bar and cocktail space! On tap, we feature 10 microbrews, including local favorites from the Dells Brewing Co.
At The Crystal Room, our Group Sales Director will help you customize your menu with plated or buffet options at your price point, and our professional staff will "wow" your guests, and keep them talking for months! We are affiliated with numerous hotels, just steps from our front door for you and your guest's accommodations. From engagement parties to rehearsal dinners, all the way to your big day, we have you covered here at The Crystal Room at Buffalo Phil's Grille in the Wisconsin Dells!
TELL US ABOUT YOUR JOURNEY STARTING YOUR BUSINESS AND THE STORY BEHIND THE NAME: We opened The Crystal Room in 2007 & our Group Sales Director, Mike, has been working with us since day one. The Crystal Room was named after the beautiful crystal chandeliers showcased in the event space. The wood tones, double-sided fieldstone fireplace, along with the chandeliers, really set the mood and tone of the room, so you won't have to spend tons on decorations or flowers!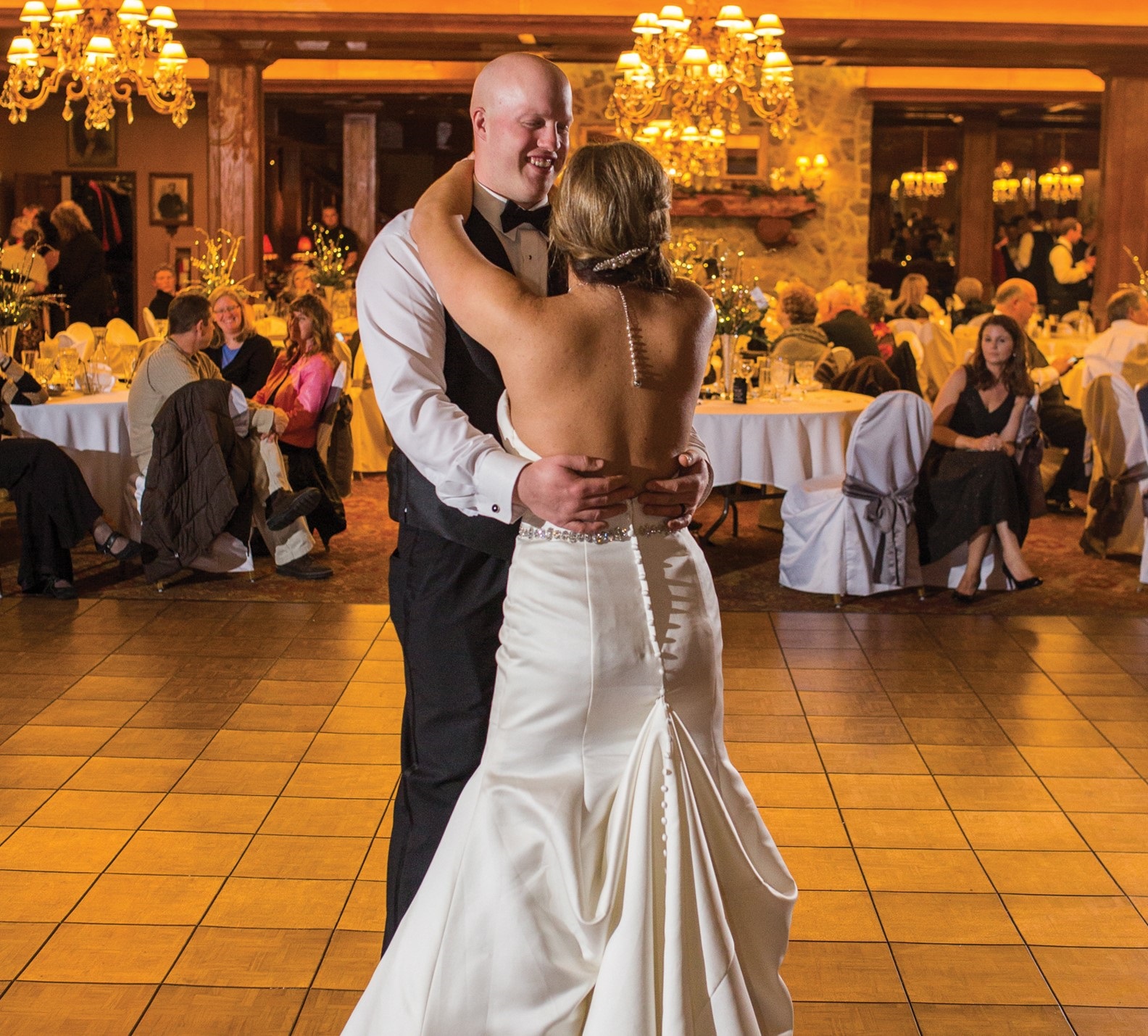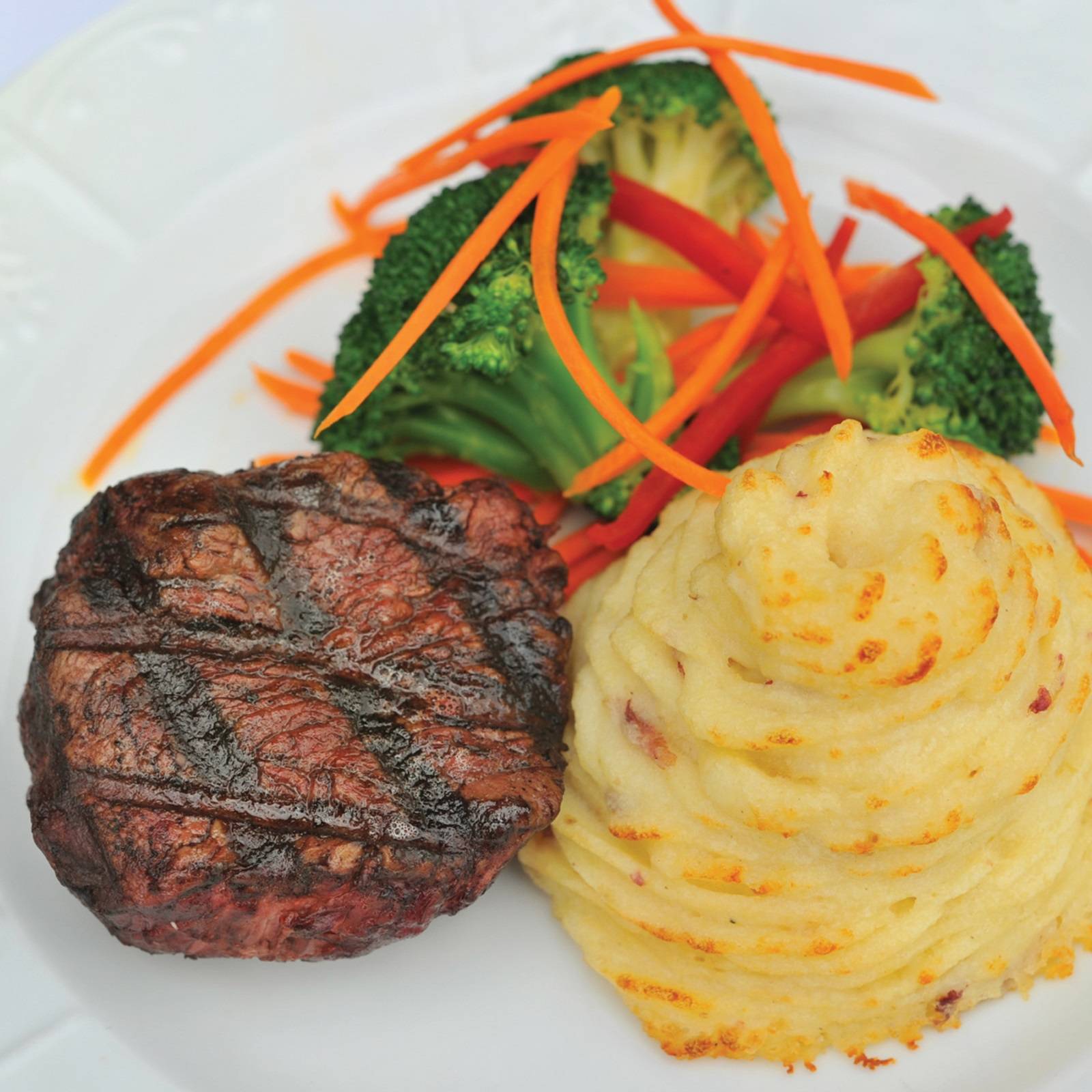 WHAT SETS YOU APART FROM OTHER VENDORS IN YOUR INDUSTRY? The Crystal Room is a one-stop-shop. We can host your ceremony indoors with a beautiful fieldstone fireplace as the backdrop, have a cocktail hour at a beautifully restored Brunswick Bar, and then onto a wonderful evening of dinner and dancing under the glow of the crystal chandeliers. Our professional staff will go above and beyond to ensure you are taken care of from the moment you walk in the doors. A banquet manager will be on-site during your entire event to give you the personal attention you need. Speaking of personal attention, we only host one wedding per date, so unlike many other venues, you won't be running into other bridal parties.
WHAT DO YOU LOVE MOST ABOUT WORKING IN THE LOVE INDUSTRY? Making life-long memories is one of the best things that anyone in this industry strives for. We love seeing the couples' smiles on their special day after seeing their dreams come to life. It's a special thing that many of our couples reach out to us years after their weddings, still saying how much they enjoyed their day with us! Many couples have even chosen to continue the tradition and eat at the restaurant on their anniversary every year.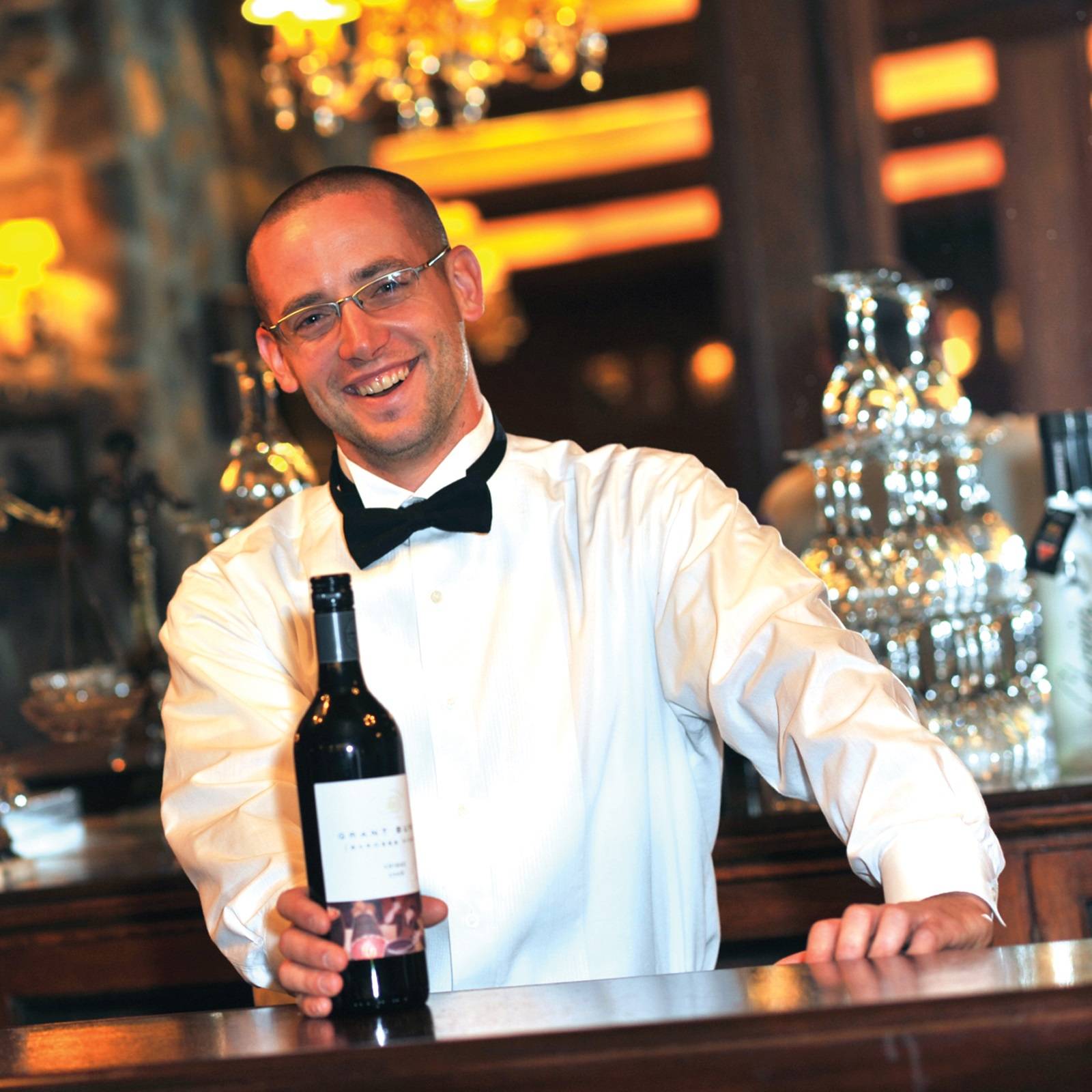 ANYTHING ELSE YOU'D LIKE TO SHARE? Mike, our Group Sales Director who will work with you for your big day, is the definition of a people person. He truly loves meeting new people and enjoys working with our couples to get them the exact wedding that they had in their heads. Mike has hosted over 200 weddings, and thoroughly enjoys the little touches that make each wedding unique! Just show him your Pinterest board, and he will help you bring those ideas to life for the most spectacular wedding day!
To contact The Crystal Room with questions about their services, please visit their VENDOR PROFILE.