We are SO excited to be spotlighting an incredible new local vendor on the blog today: The Eloise! This BRAND NEW year-round, modern Southern Wisconsin wedding venue is the ultimate elegant blank canvas for creating your dream wedding day. Their two-story, 11,000+ square foot wedding venue is nestled into the country just outside of Madison offering the perfect blend of city convenience and country tranquility! Husband and wife team, Ben and Stacey, have poured so much research, planning, and passion into their wedding venue and are so thrilled to finally be able to share it with YOU. Learn more about the gorgeous Eloise down below!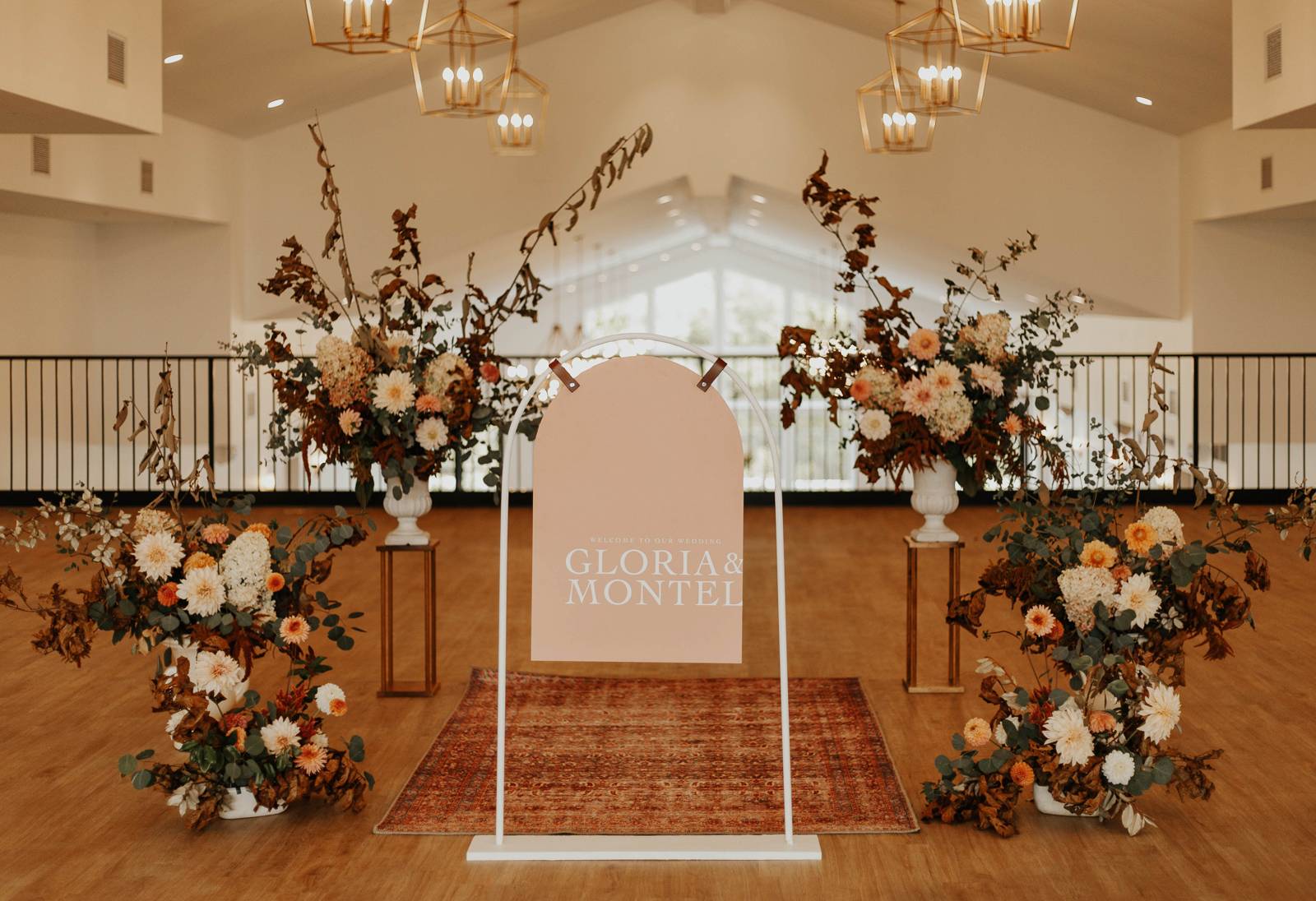 TELL US ABOUT YOUR BUSINESS & WHAT YOU OFFER: Here at The Eloise, we are Southern Wisconsin's BRAND NEW year-round premier wedding and event venue located in Mount Horeb, WI, just 30 minutes outside of Madison!⁠ The Eloise has a modern feel, simple, elegant touches, and all the country's romantic charm that you want and need for a memorable celebration.
Intentionally designed to be a beautiful blank slate for your big day, our venue can be customized and tailored to your own unique love story and style!⁠ Nestled on a lush, rolling prairie of wildflowers and grassland, The Eloise sits along a picturesque forest, providing the ideal landscape for outdoor ceremonies and pictures. You and your guests will enjoy our private setting with all the necessary modern amenities such as heating and air conditioning, indoor/outdoor ceremony sites, two private getting ready suites, a caterer preparation area, bar, large reception area, upscale bathrooms, outdoor patio, and ample parking!
We're a husband and wife team, Ben and Stacey, passionate about bringing you what we desperately needed and longed for in our own wedding venue finding journey. We're here to be your personal guides, helpers, and friends along each step of your wedding planning way!⁠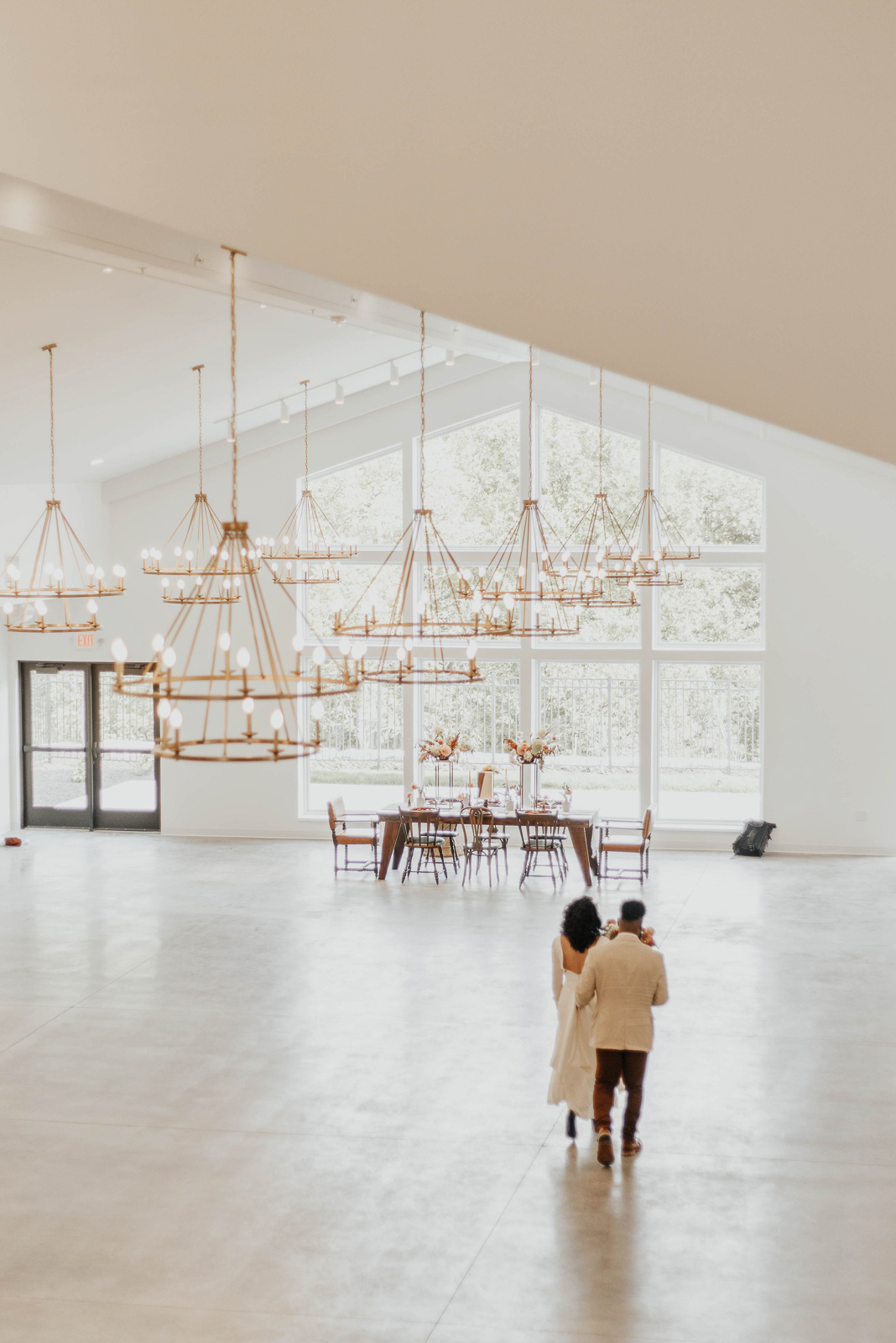 TELL US ABOUT YOUR JOURNEY STARTING YOUR BUSINESS AND THE STORY BEHIND THE NAME: The idea to build a year-round wedding and event venue started while Ben and I were planning our own wedding. We struggled to find a venue that fit our style. After many unsuccessful venue tours, I joked and said, "We should build a wedding venue." My husband nodded in agreement but didn't take it seriously. Fast forward a year later...
I moved once, and my husband had been moved twice for work, ending up in Northern California while I lived in Southern California. Ben would be gone during the week and flew home every weekend, so while I had free time during the week, I couldn't shake the thought of building a wedding venue. I would come home from work and research wedding venues until I would fall asleep on the couch. Soon enough, all my free time was spent researching and planning to build a venue.
I was lucky to take the Pacific Coast Highway to and from work each day. Sunrises, sunsets, ocean and beach, you couldn't ask for a better work commute. On one particular day, while driving home from work, I came up with the venue's name. I was searching for a name that was stately yet represented elegance and sophistication. While stuck at a traffic light peering out into the ocean, it hit me like one of the waves crashing onto the beach. What my grandma Eloise represented to me was everything that I wanted in a name. The venue had a name from that point on, The Eloise.
We hit our breaking point about six months into my husband flying back and forth every weekend; we were burnt out. We missed family, were tired of moving, and struggled working high-stress careers. We pondered the idea of moving back to Wisconsin before but never had a solid plan to make that move happen. So I said it again, "we should build a wedding venue." I already had research and data to back up my idea, a mood board for what the venue would look like, and a name for the venue. I lit up with excitement as I pitched the wedding venue to my husband. Without hesitation, my husband looked at me and said, "YES."
From there, we spent the next three years continuing our research and refining the design intent for the venue. We developed the business plan, found the perfect plot of land, hired an architect and contractor, and built the wedding venue we had been planning for the last 4 years. It's pretty crazy to comprehend the wedding venue is built, and we are ready to host weddings for our amazing couples! It's just the start.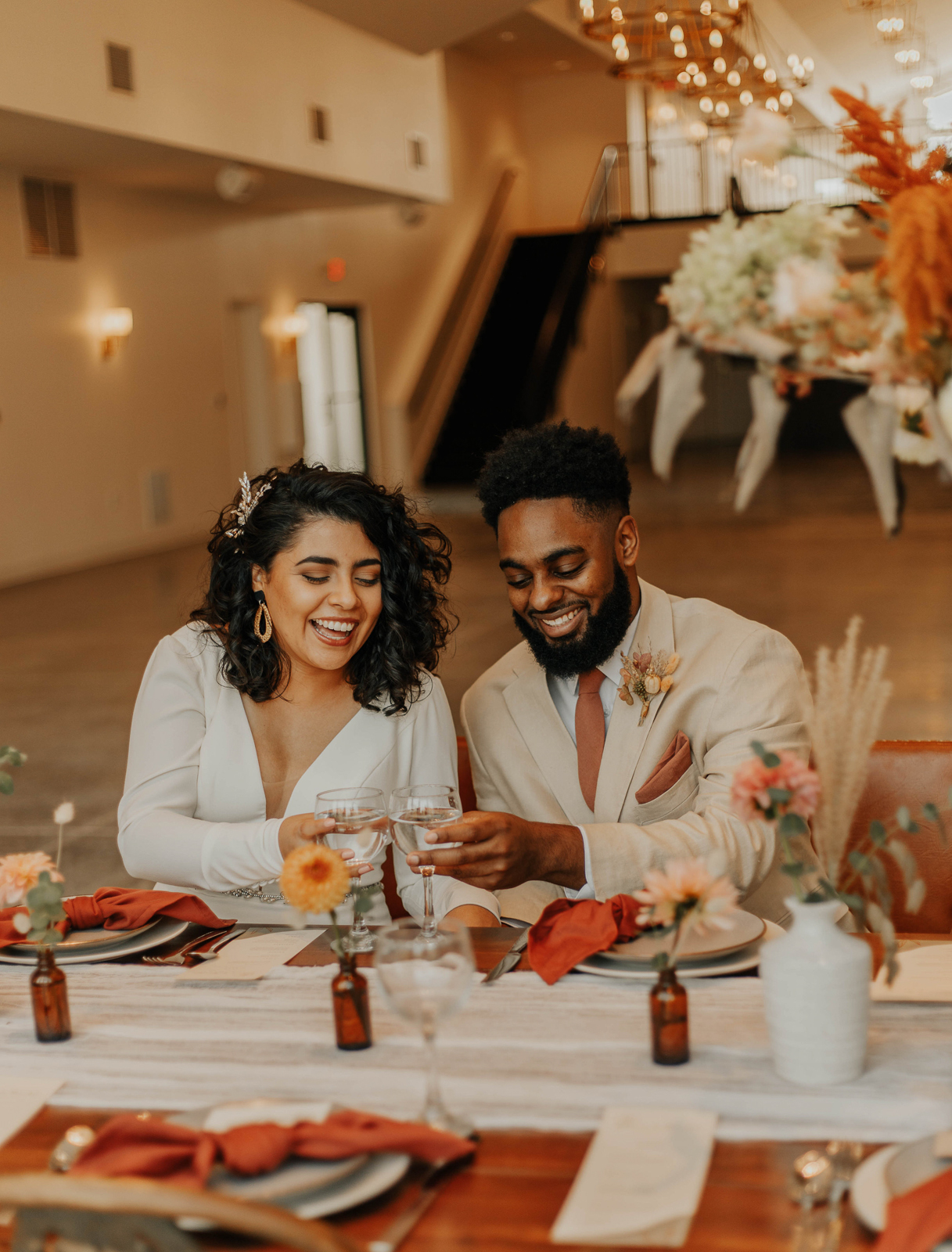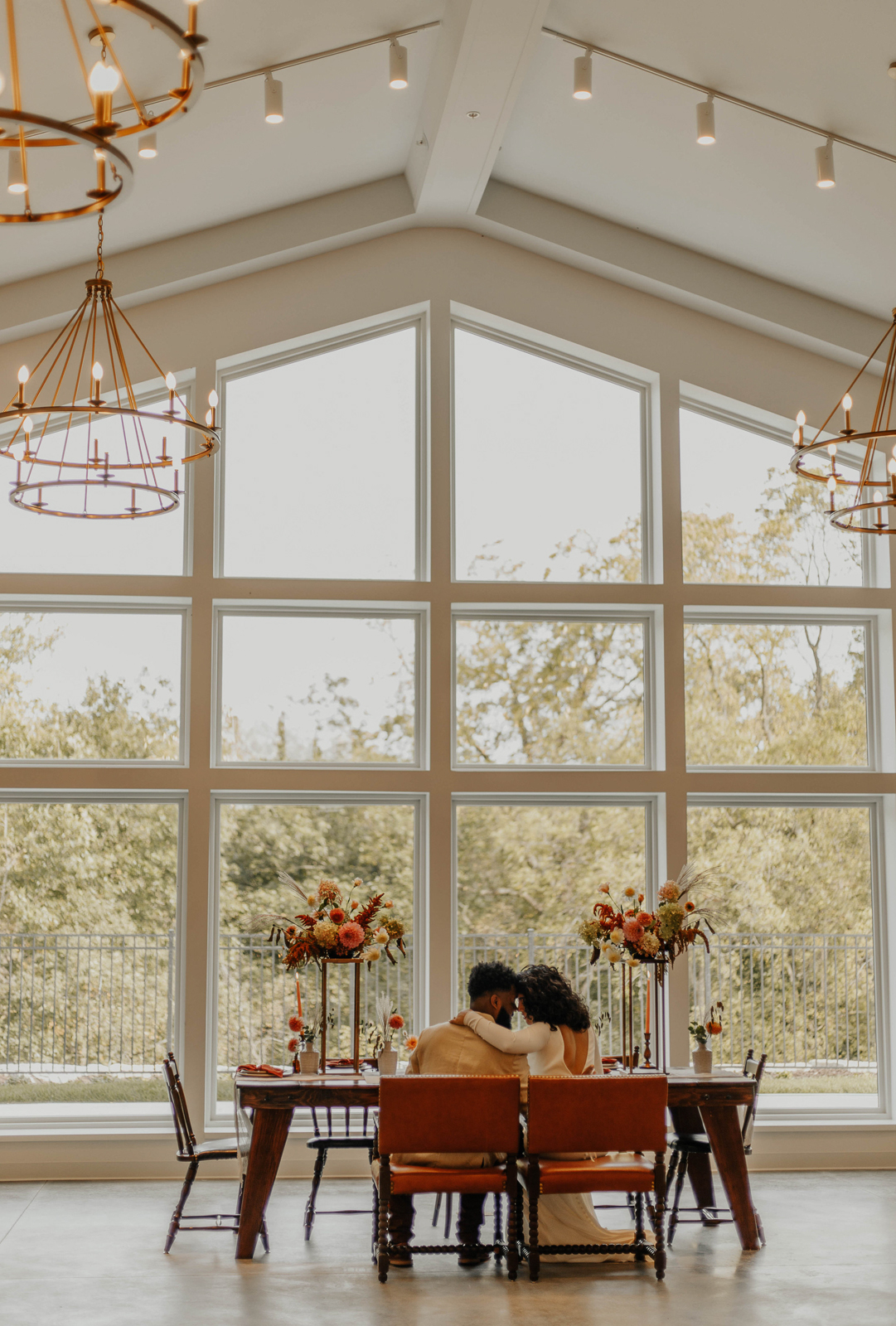 WHAT SETS YOU APART FROM OTHER VENDORS IN YOUR INDUSTRY? We specifically built The Eloise out of our love for hosting memorable celebrations like weddings and family events! Our wedding venue naturally flows with the events of a wedding (ceremony -
either indoor or outdoor to cocktail hour and then the reception) and there is no need to flip a space. The Eloise was intentionally designed to provide a unique and elevated experience to our couples that is not typical to Southern Wisconsin. Our modern venue is a blank canvas with a neutral color palette so each couple can customize their wedding day without worrying if their style will match the venue.
The experience of planning and building a wedding venue has given us an innate passion and drive to provide an experience that goes above and beyond. The Eloise isn't just a venue to us. It's an opportunity to change the market and make it better for our couples. We have an intangible trait that is hard to describe and put into words. We genuinely care about every one of our couples and strive to provide customer service above industry standards.
WHAT DO YOU LOVE MOST ABOUT WORKING IN THE LOVE INDUSTRY? It sounds cheesy, but we love the "love." As a venue, we get to work with so many amazing couples, families, and vendors. All these people have so much excitement, love, enthusiasm, and genuine happiness that it's just contagious. To see, feel, and experience all of the love as a venue owner, it's just magical. It's exciting to be a part of all the joy, love, and happiness of two people's wedding day; it's truly an honor.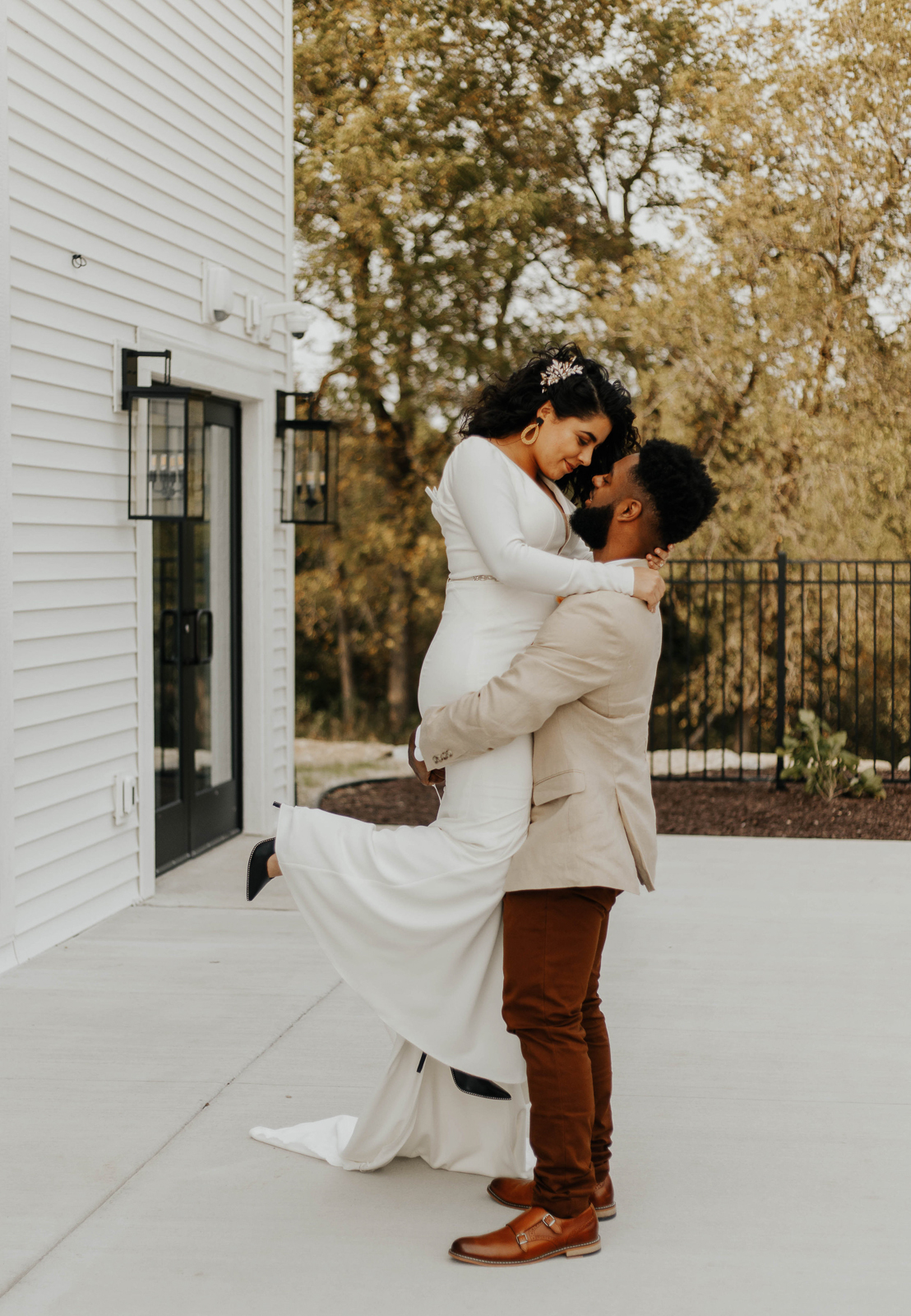 ANYTHING ELSE YOU'D LIKE TO SHARE? We believe that every couple, regardless of background or orientation, should have the opportunity to create their dream wedding. We put our love and passion into building The Eloise with the vision of helping our clients create everlasting memories of love, laughter, and happiness. We value honesty, compassion, family, and friendship. Our mission is to provide a wedding and event venue that showcases those values.
Your dream wedding starts with saying "Yes" to The Eloise! Schedule your tour with The Eloise now by emailing us at [email protected]. Don't forget to follow us on Facebook and Instagram (@theeloiseweddingbarn)!