Nestled in Wisconsin's scenic Driftless Region, The Octagon Barn will delight all who have the opportunity to visit. With authentic charm dating back to its original construction in 1892, The Octagon Barn is a truly unique venue combining original handiwork with modern restoration and conveniences. Indoor and outdoor ceremony sites are available, accommodating up to 200 guests. A separate, newly constructed building offers a permanent bar and bridal prep area. Look no further for a genuine, Wisconsin wedding experience.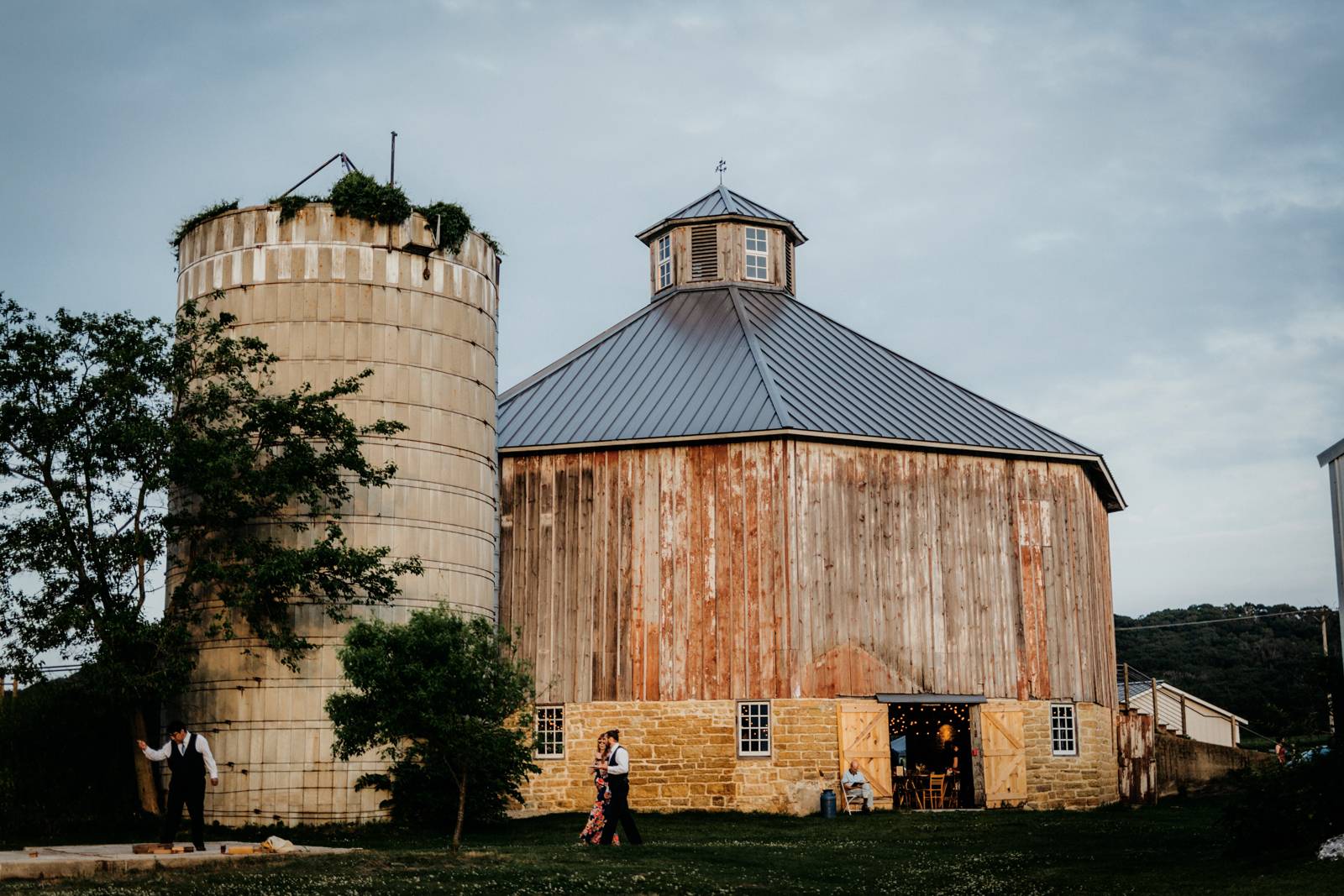 TELL US ABOUT YOUR BUSINESS & WHAT YOU OFFER: The Octagon Barn is a historic venue built in 1892 and restored in 2017. Our venue is surrounded by beautiful valleys, hills, and bluffs, iconic of the driftless region. We offer indoor or outdoor ceremony sites, separate dining and reception spaces, white folding chairs for the ceremony, mismatched wood chairs for dining, harvest wood tables, bridal prep area, modern restrooms, lawn games, and site assistance. Our rental includes Friday, Saturday, and Sunday, which allows our clients flexibility for setting up and leisurely clean up. We also allow our clients to use the vendors of their choosing. This classic event space is a treasure for couples looking to achieve that fanciful wedding ceremony!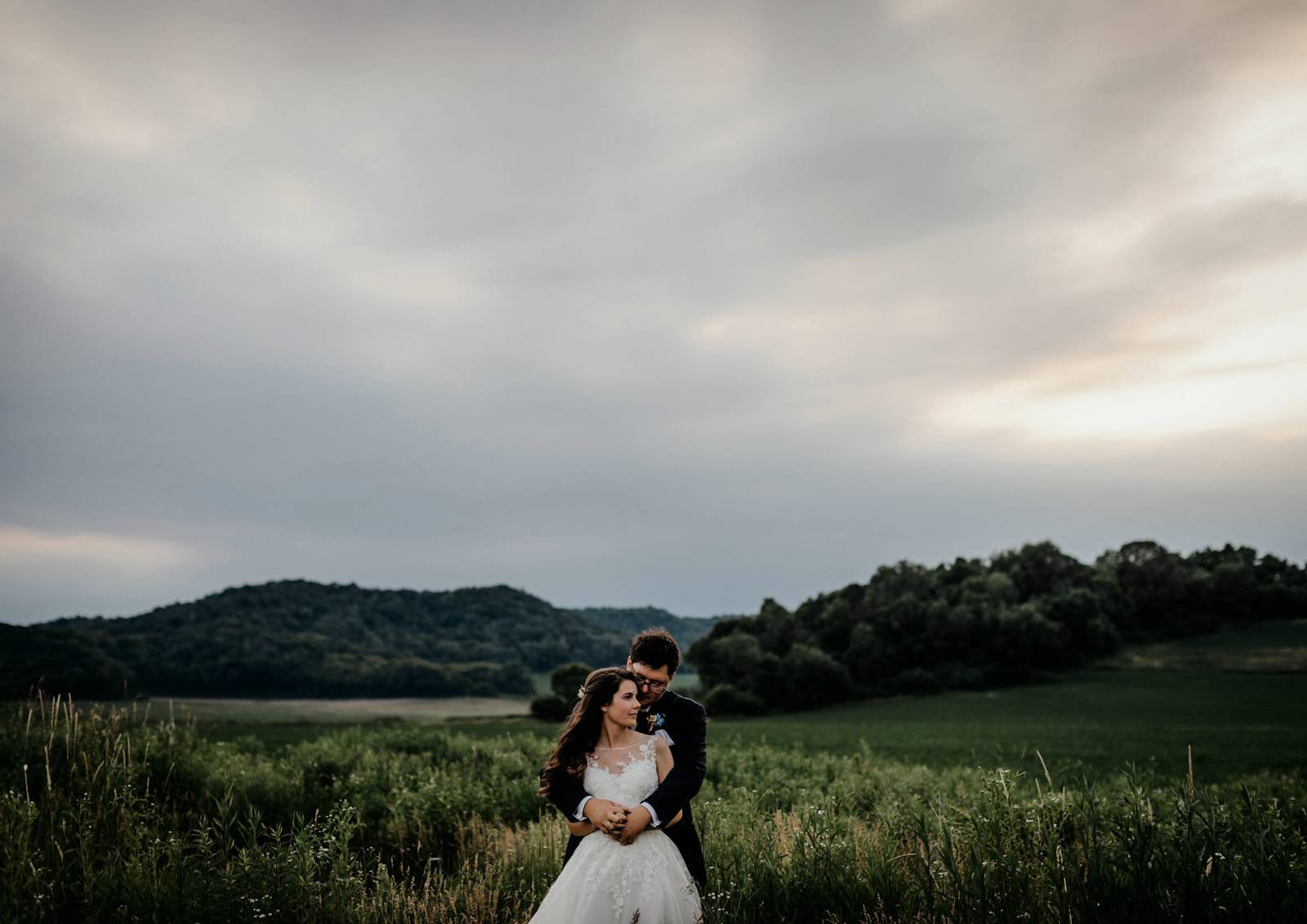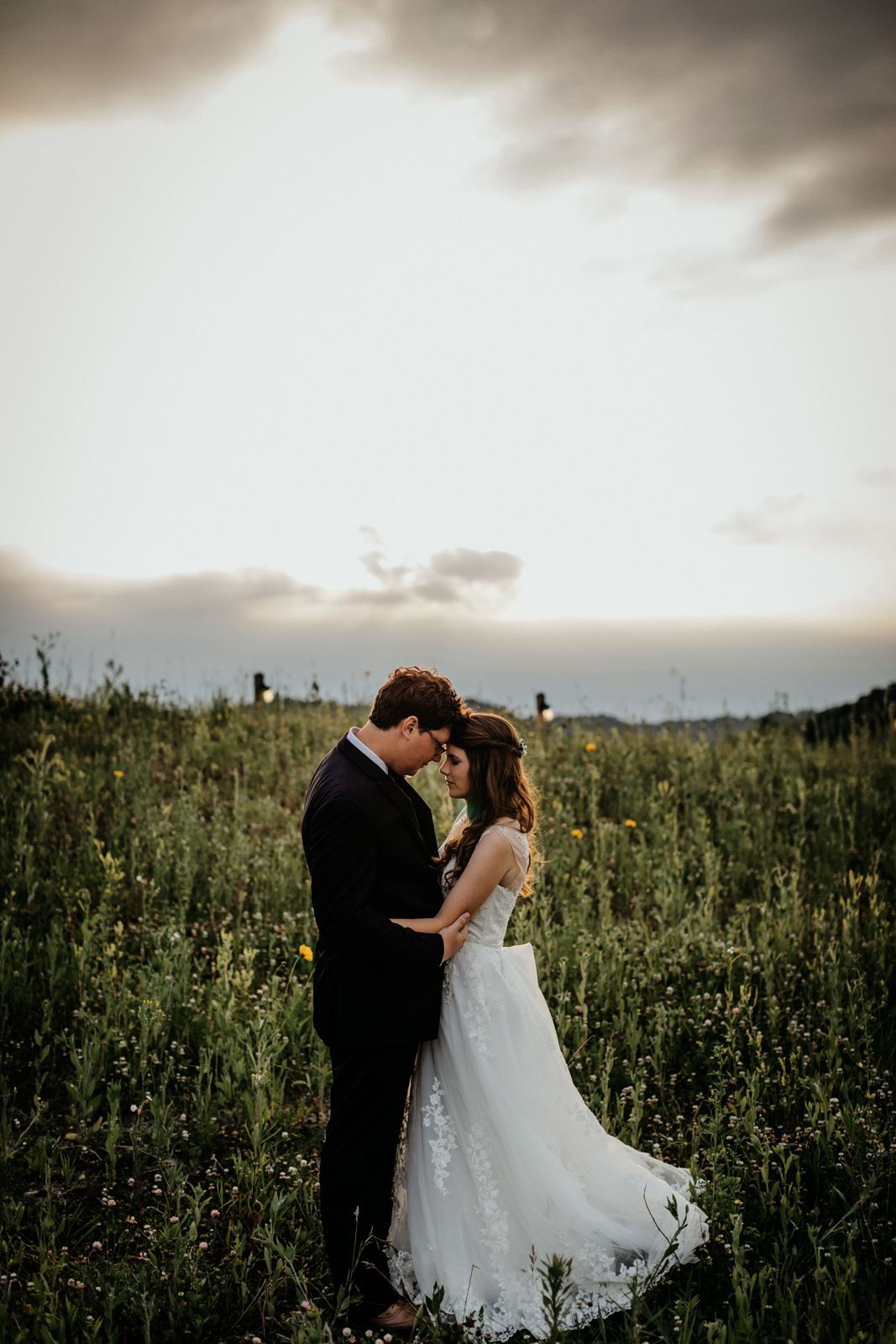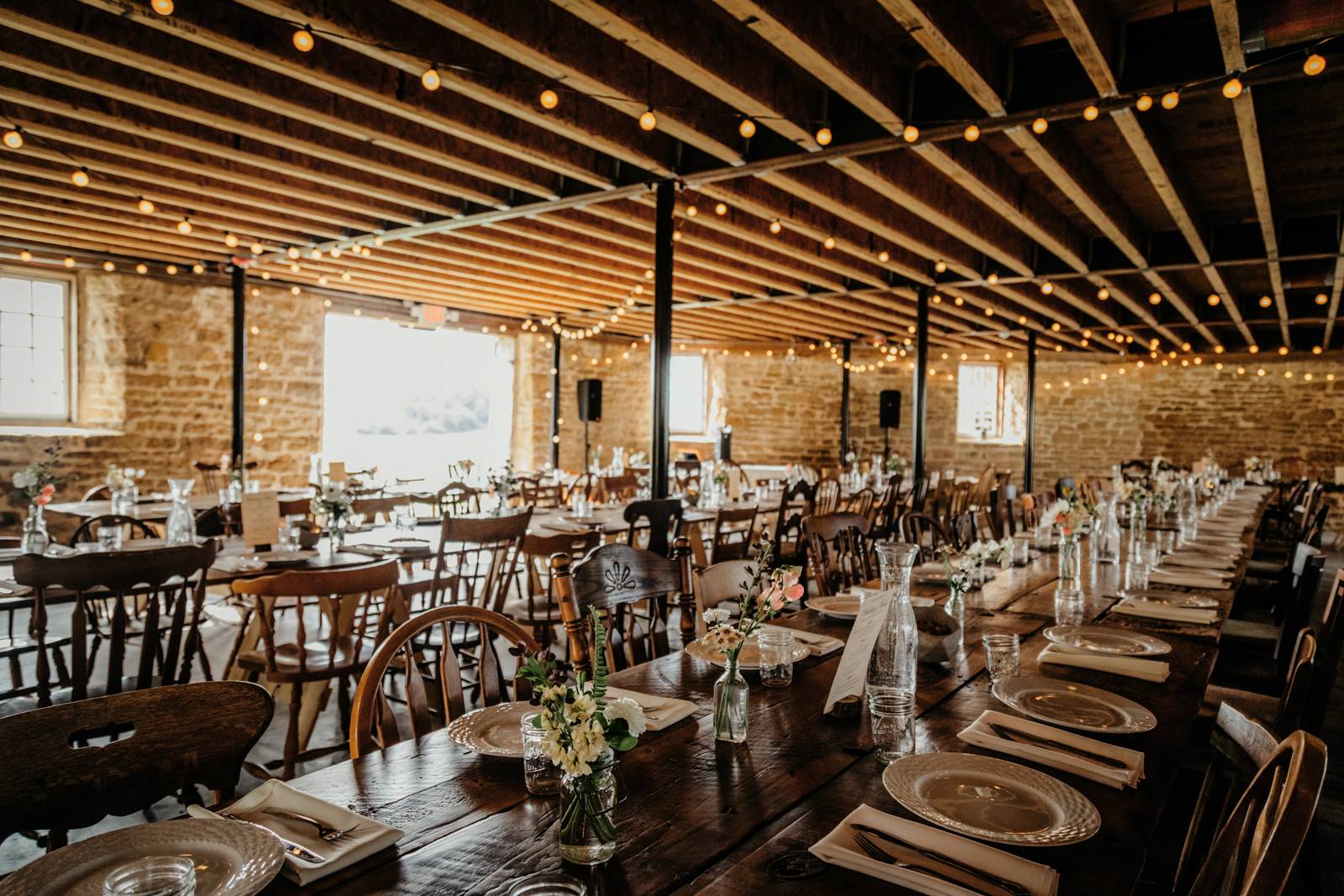 TELL US ABOUT YOUR JOURNEY STARTING YOUR BUSINESS AND THE STORY BEHIND THE NAME: Our journey started with a whole lot of love for our namesake, The Octagon Barn. This 128-year-old barn was in dire need of significant repairs, and the inspiration to share this beautiful space with others was the wind in our sail. The renovation had a few major elements, such as the roof, timber framing, stonework, and flooring, to name a few. We were involved in every step of the renovation and did much of the work ourselves. We've hosted thousands of guests since our first wedding season in 2018 and never tire hearing how amazed folks are when they visit the barn!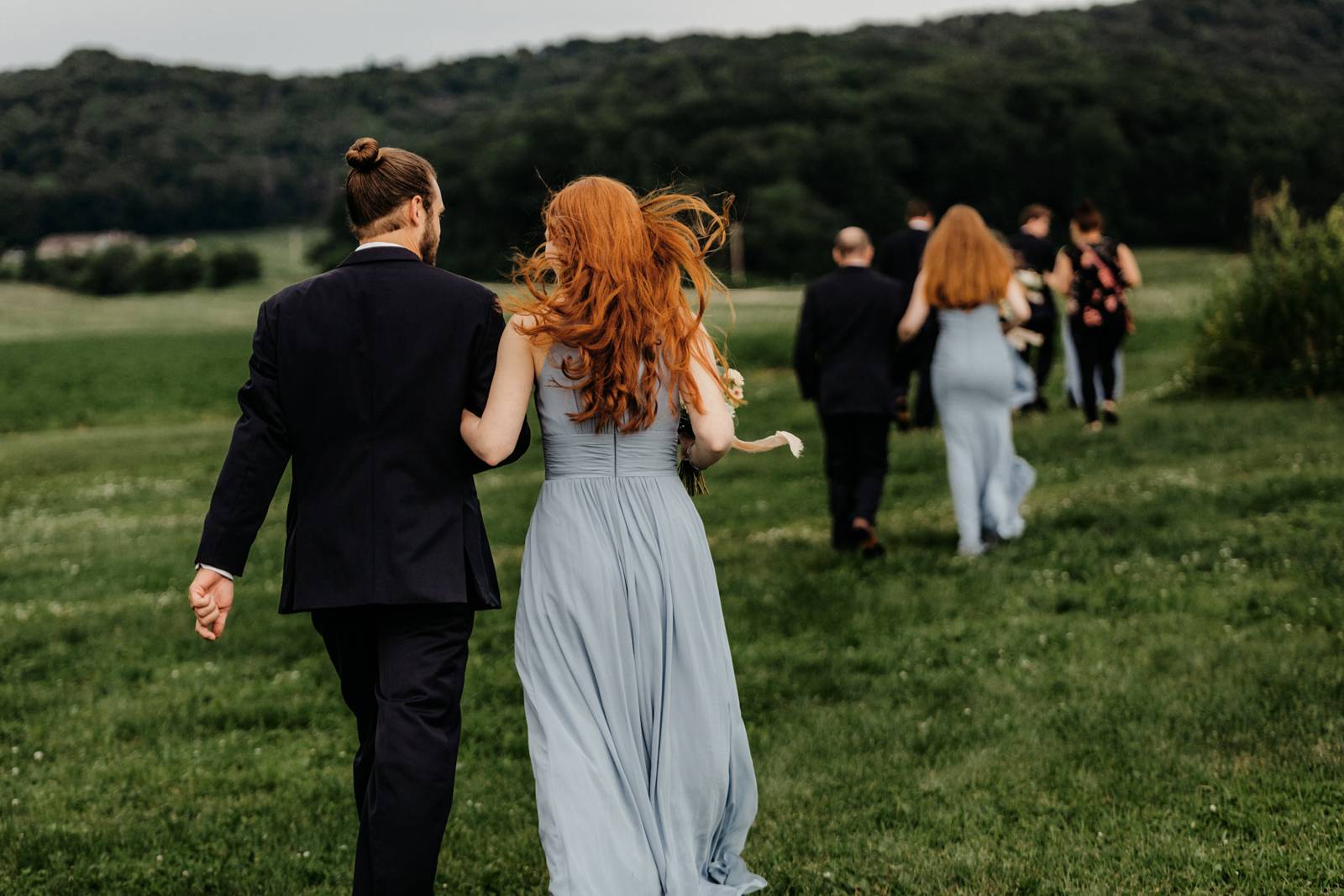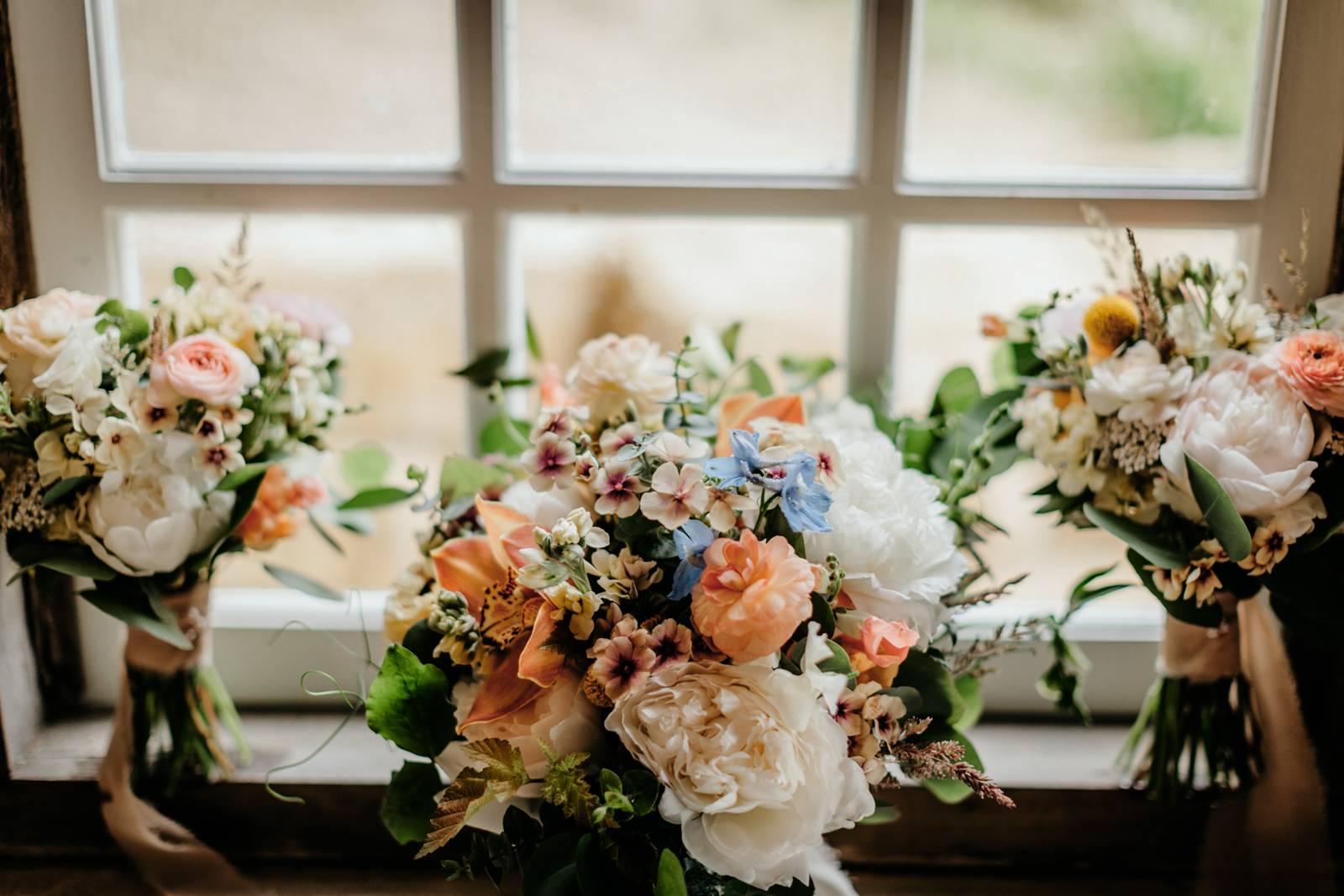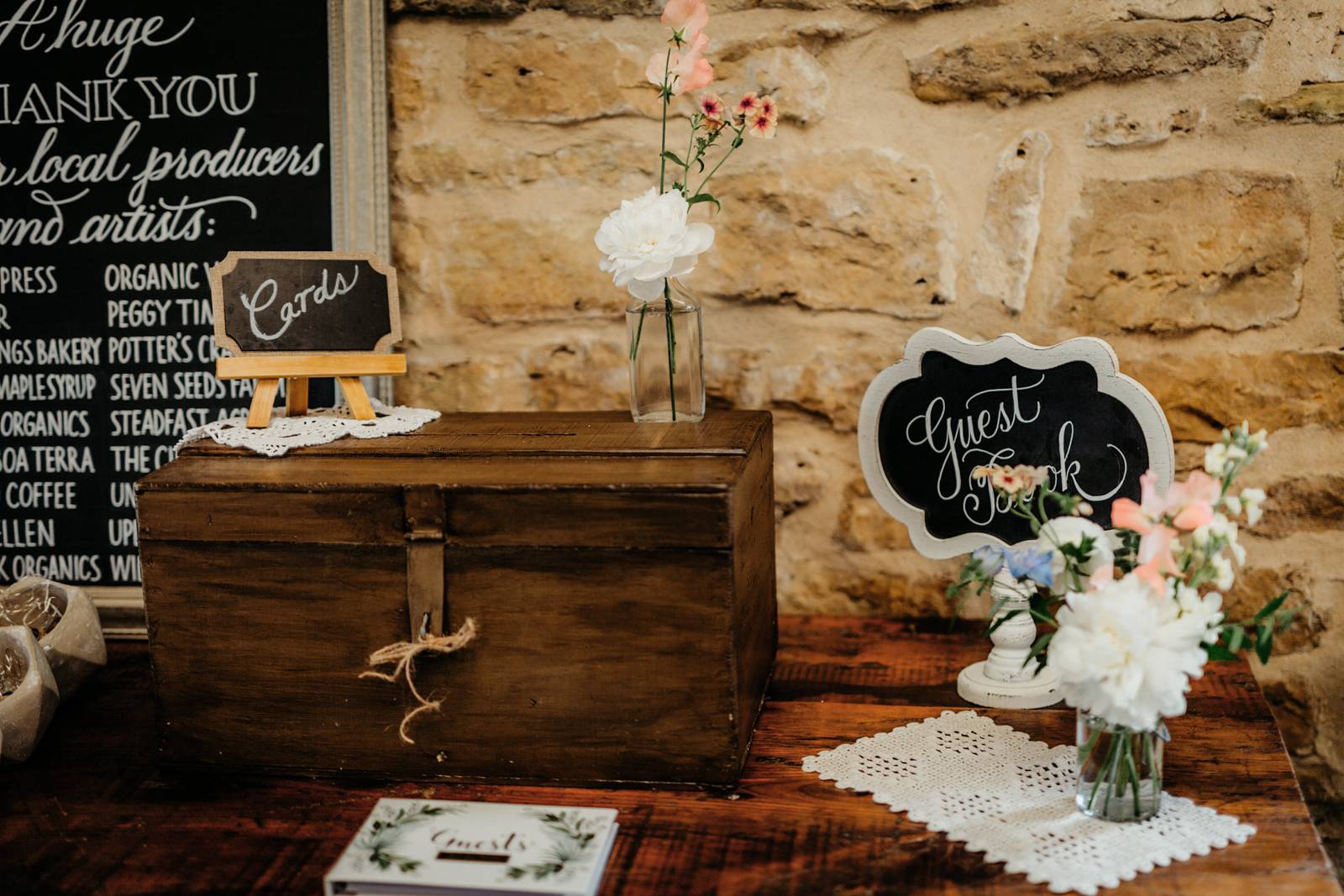 WHAT SETS YOU APART FROM OTHER VENDORS IN YOUR INDUSTRY? The Octagon Barn is located in a secluded rural valley, just 5 minutes away from hotels, restaurants, and other amenities. We always hear from wedding guests how unique and gorgeous our location is. Our scenery is truly stunning, and our barn a true gem of Wisconsin. We're always looking for ways to make the "best day ever" even better and help you make your wedding day seamless.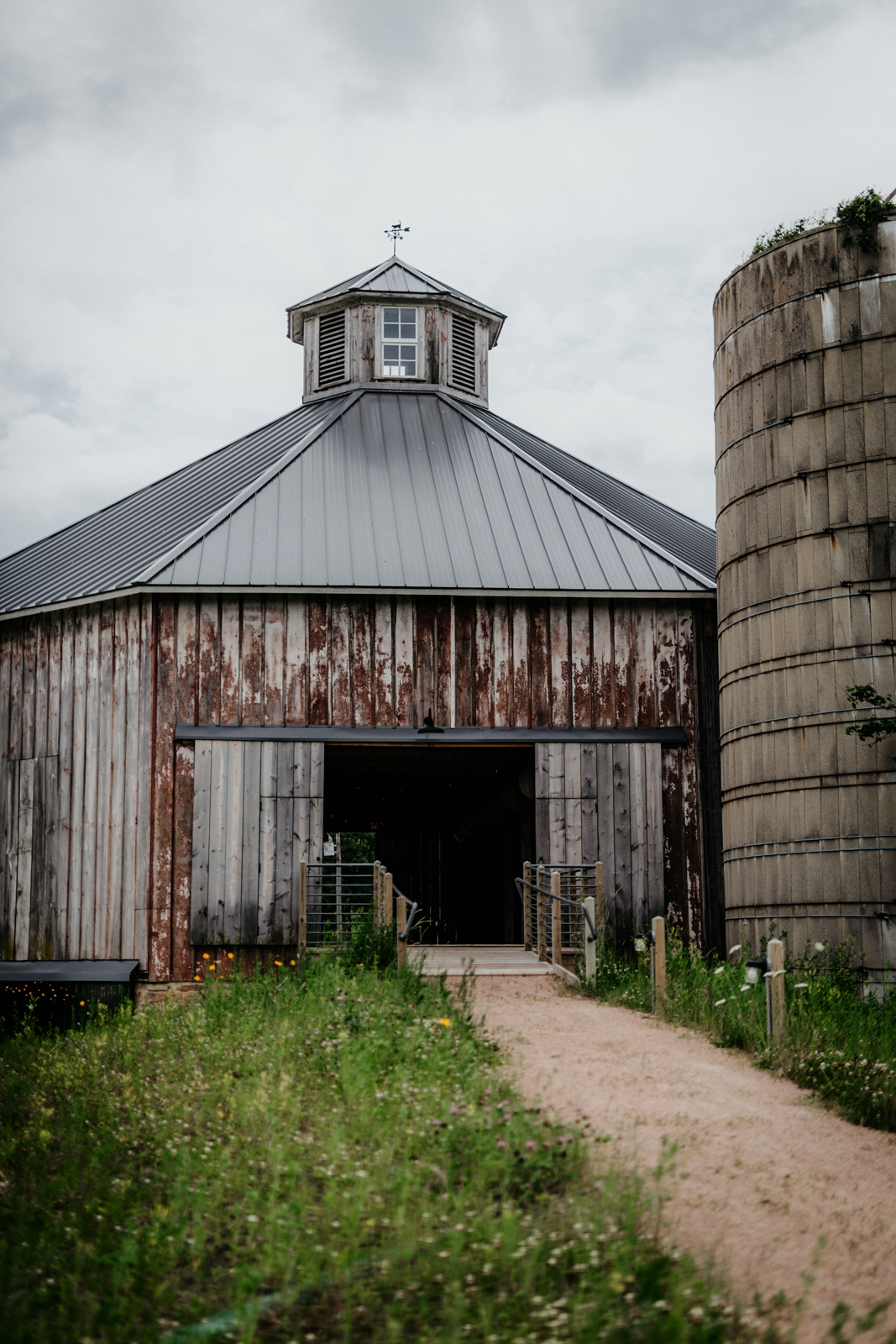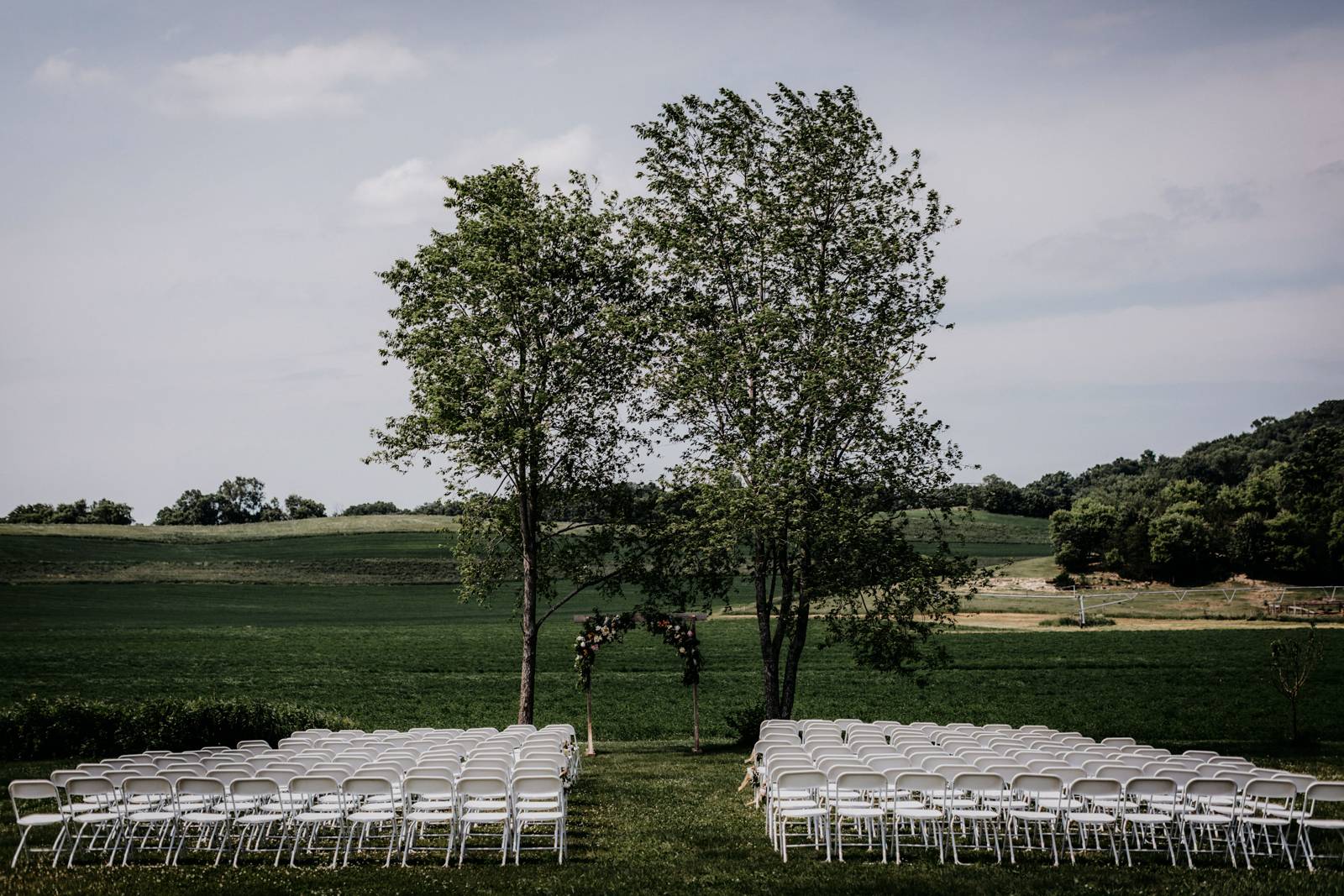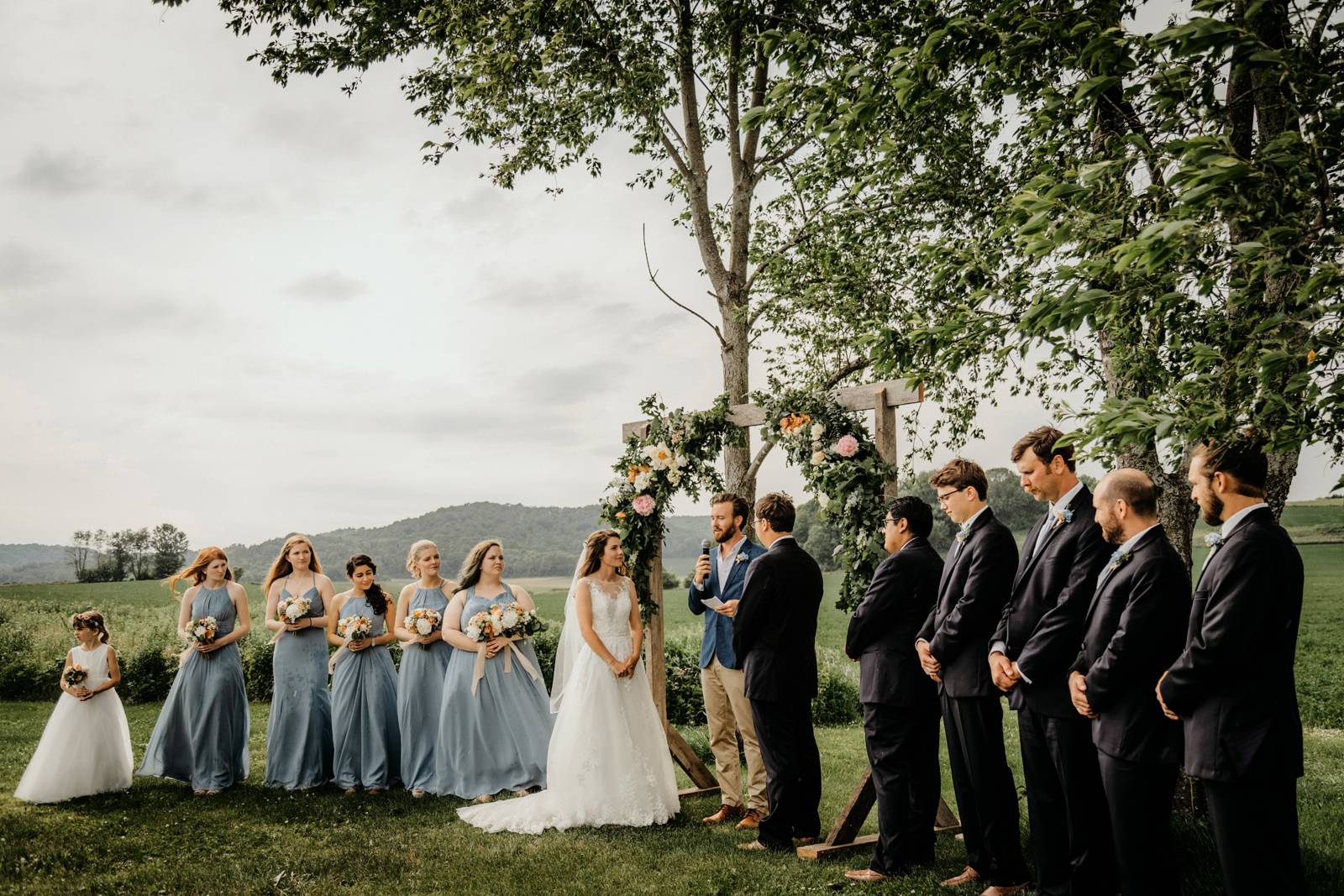 WHAT DO YOU LOVE MOST ABOUT WORKING IN THE LOVE INDUSTRY? We adore our couples and love getting to meet their families! It's also the best feeling to see the smile on a Groom's face, the Bride's joy with her besties, parents tears, and the energy surrounding the first dance.
ANYTHING ELSE YOU'D LIKE TO SHARE? We are grateful to get to share this beautiful space and hope you come visit us for a tour!