In today's Vendor Spotlight, we're learning all about Wade House, one of the Wisconsin Historical Society's stunning venue sites! Wade House invites you to create YOUR wedding story on their unique and historic picturesque grounds. Placed on 250 acres, Wade House provides a quiet and serene location for you and your love to say your I do's! With various scenic locations, the Wesley W. Jung Carriage Museum, an original stagecoach inn, and MORE, Wade House will help you create beautiful memories and experiences for you and your guests! Learn more about this unique and historic venue below!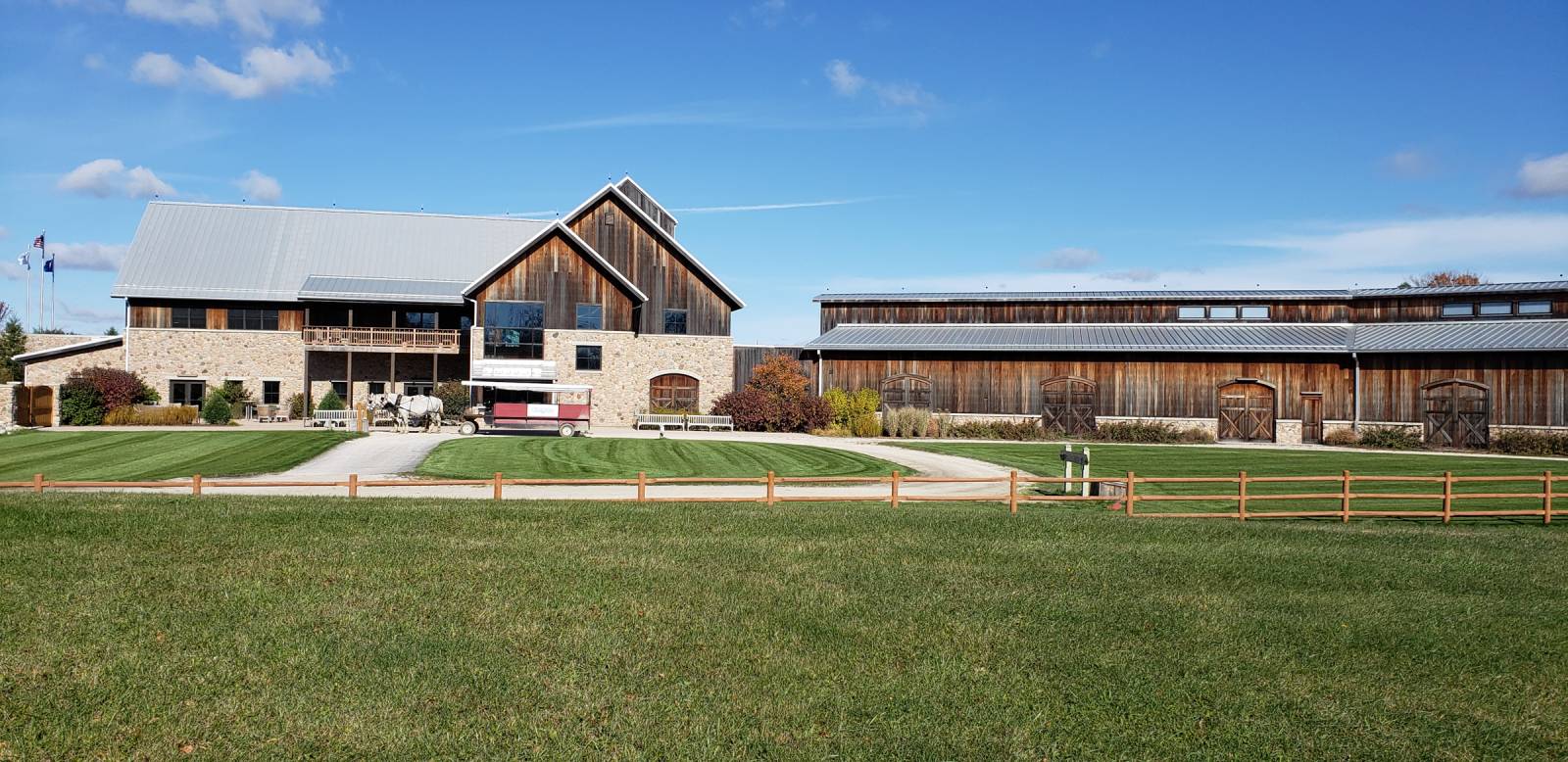 SHARE A BIT ABOUT YOUR SERVICES AND WHAT YOU PROVIDE FOR WEDDING COUPLES: Wade House offers picturesque grounds to set the stage for your wedding story! We have four different event spaces, both indoors and outdoors. Whether you're looking for a rustic, natural environment, or a modern museum wedding, Wade House has what you're looking for. We offer the unforgettable experience of a horse-drawn carriage ride for the couple and their guests!
DO YOU WORK ALONE OR WITH A TEAM, AND WHAT IS THE DYNAMIC OF YOUR BUSINESS? Every wedding works closely with our experienced wedding coordinator, Stephanie. But Stephanie does not work alone; the entire staff at Wade House helps make sure every detail of every wedding is taken care of!
WHAT ARE YOU MOST PASSIONATE ABOUT IN YOUR BUSINESS? Wade House is a beloved historic site in Wisconsin, and we are thrilled to share the site with each of our couples and their guests! It's easy to fall in love with the beautiful grounds and the history it provides. Our couples can take pictures by our historical buildings, offering a unique experience you can only find at historic sites. Every wedding hosted at Wade House supports our mission to share the history of the site with future generations.
WHAT ARE 3 TIPS YOU WOULD GIVE TO COUPLES CURRENTLY PLANNING A WEDDING? I always tell my engaged couples that there are 3 things that guests really care about and will make your wedding stand out:
1. Good Food. Make sure to choose a great caterer with delicious food!
2. Entertainment. Your guests want to have fun, so choosing a band or DJ that is experienced in getting the crowd riled up and ready to dance is key to a memorable wedding.
3. Something Unique. What makes your wedding memorable is including something that most don't weddings offer. Wade House weddings are always special and unique with our beautiful grounds, animals on-site, and most of all, the horse-drawn carriage rides!
ANYTHING ELSE YOU'D LIKE TO SHARE? Our friendly staff is always ready for your call or email. Connect with us today to set up a tour to see what Wade House has to offer!