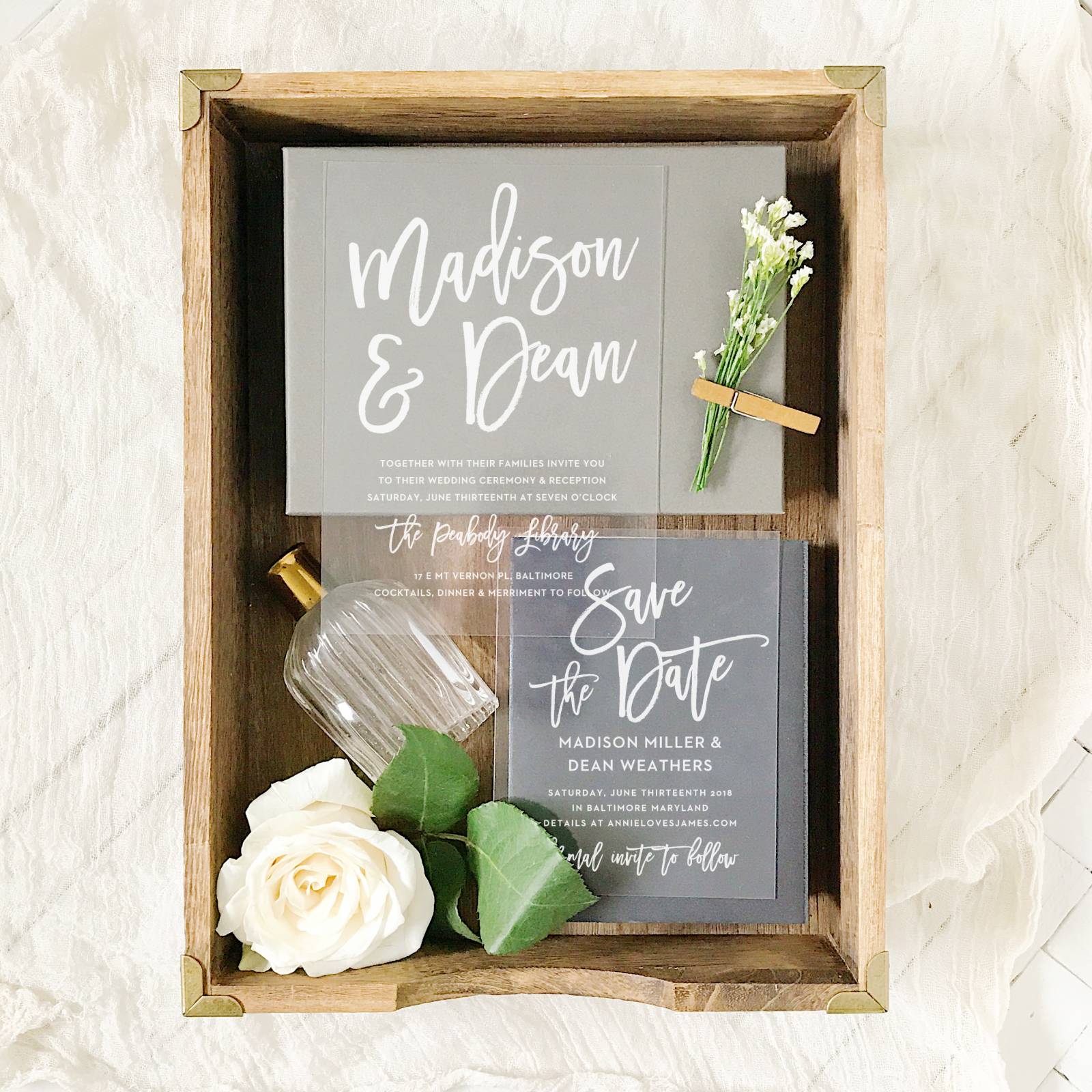 Your Friday is about to get a whole lot better after taking a peek at these stunning modern clear vinyl plastic invitations and more curated designs. Today, the spotlight is on Basic Invite, an online stationery company creating beautiful designs for all of your special life moments - specifically, wedding invitations. With more than 200 wedding invitation designs, 180 custom colors, 40 different color envelopes and 100 font choices, they have all the pretty paper accessories a couple could ask for.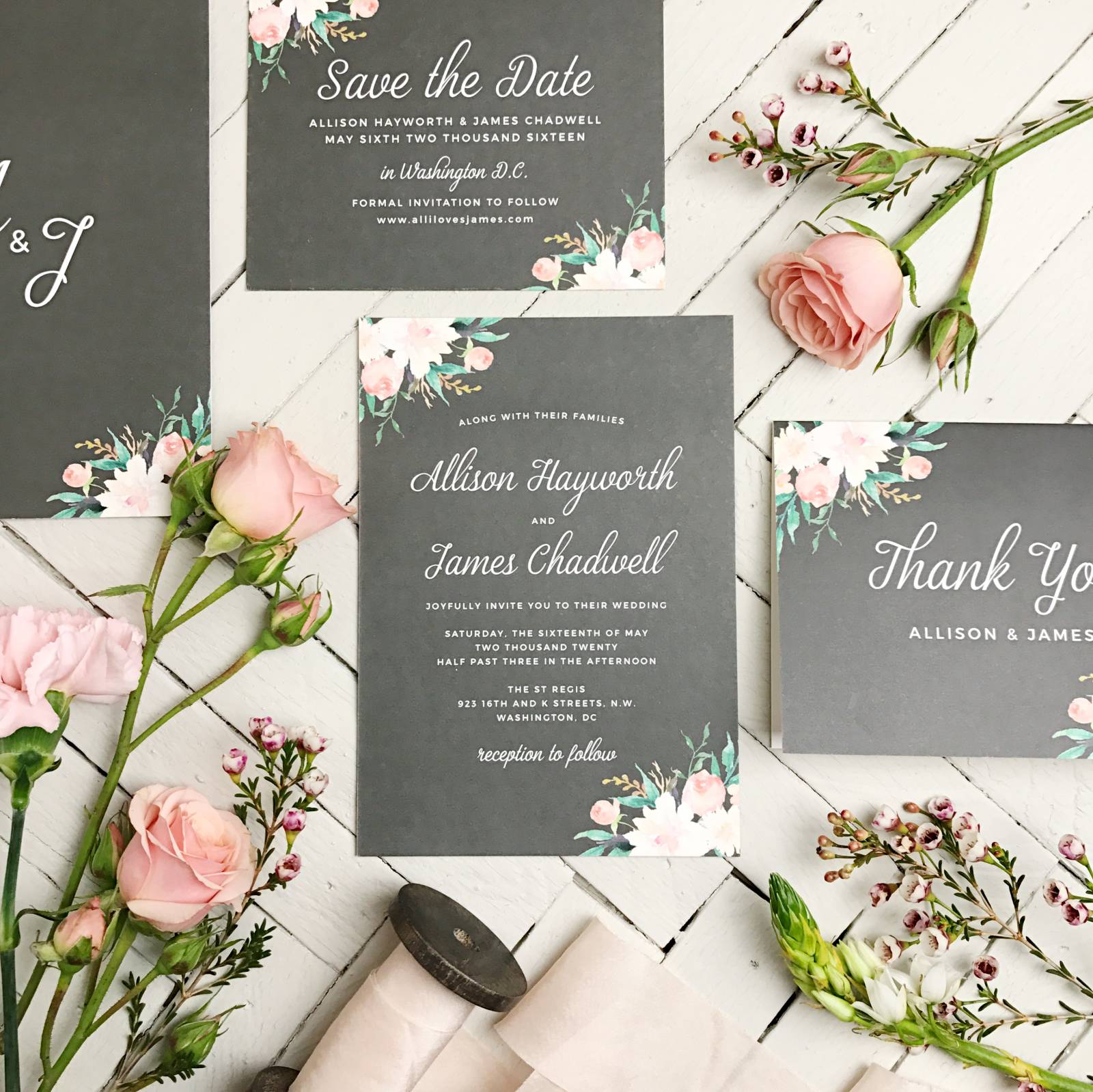 How long has your company been in business: We've been in business since 2006.
Do you have a story you'd like to share about how you started your company: After one of the owners was shopping for his own wedding invitations he realized that there weren't many options and the options that were available were as is. Having to settle on a design rather than being truly excited about his invitations he decided to start a company that would give couples the options they wanted. Being able to choose from hundreds of designs and having the ability to change font, color, and more get couples excited about the invitation process and give them the opportunity to express individual style no matter what that means.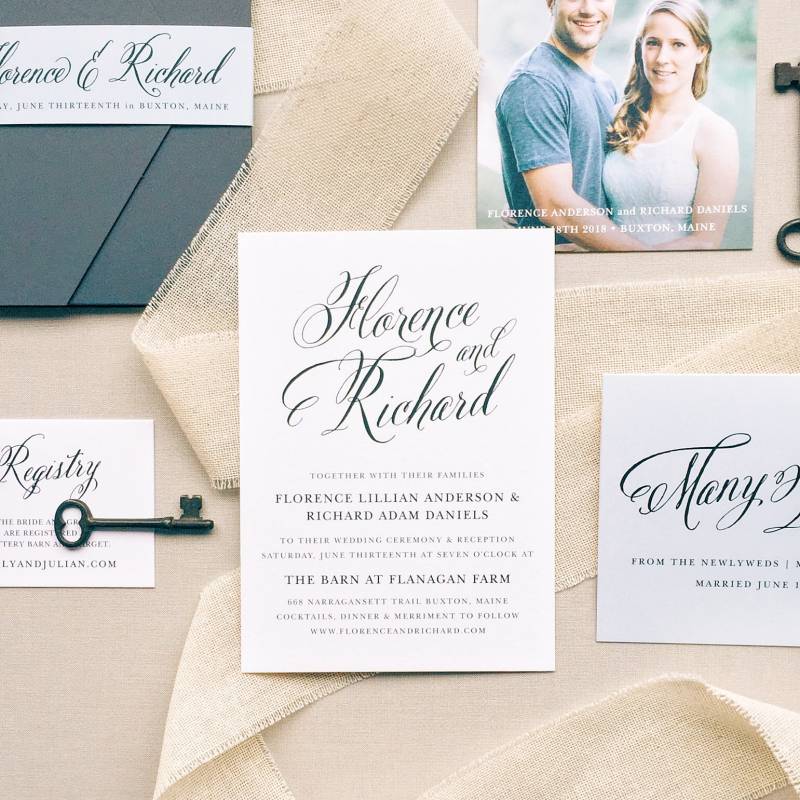 What sets your company apart from others within your industry: Our unique instant preview technology allows customers to make changes to any design and view those changes immediately. This makes the editing process so much easier because customers can go back and forth comparing styles and colors choices until they find the exact one they want. Another aspect of our company that we feel sets us apart are our custom samples. We allow customers to order a custom sample of their exact invitation before having to place their final order. This way they can make any changes they want and it gives them peace of mind knowing that their design printed exactly how they imagined. Not to mention our almost unlimited color options!
What is your favorite thing about working in the love industry: Being part of a couple's journey is so special. Planning a wedding can be stressful and it's nice to provide couples with the resources they need and products they want.
Anything else special or unique you would like to share: Basic Invite just rolled out our all new clear collection, added rose gold to our foil line, and introduced foil place cards. Check those out!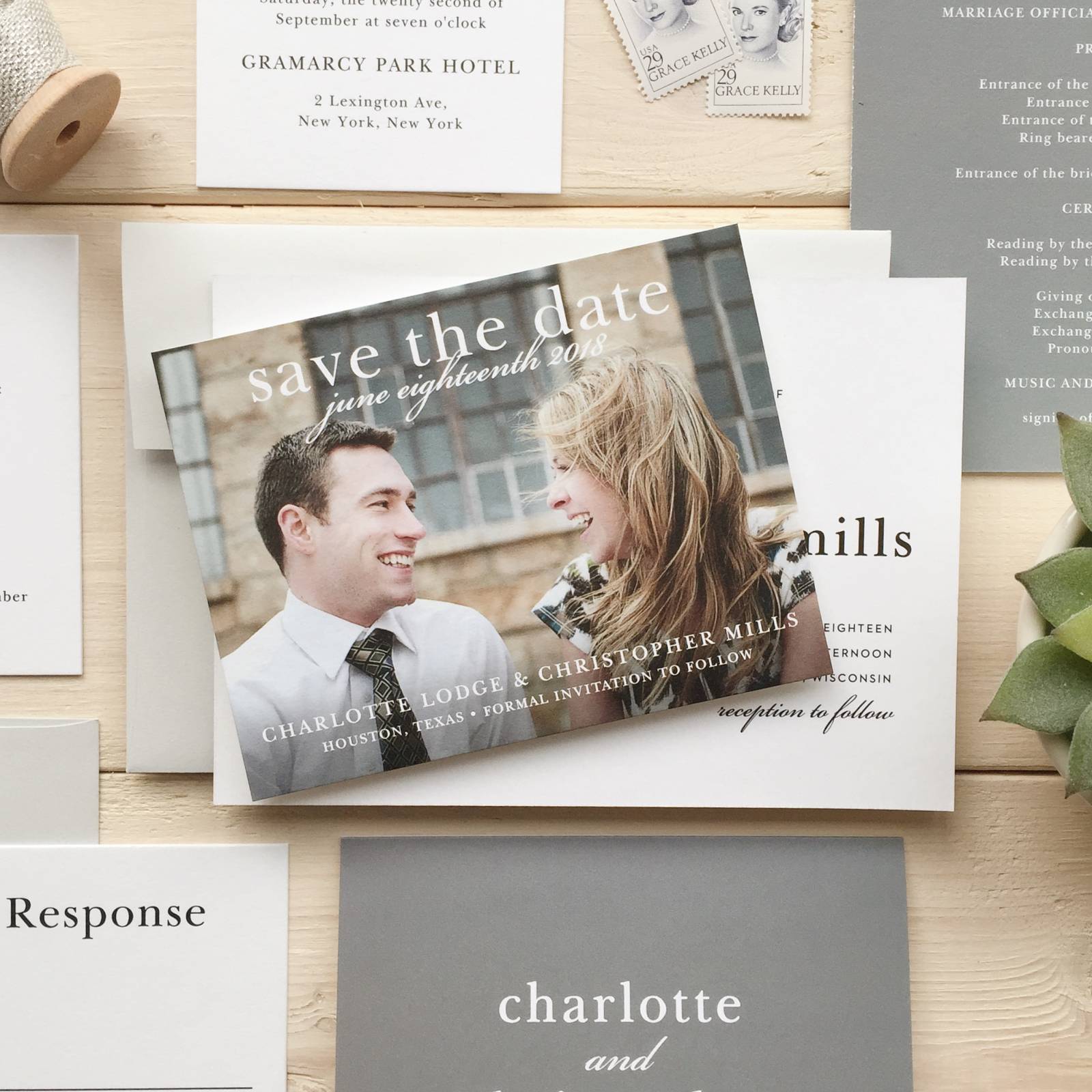 Simplify the address collecting process by using Basic Invite's free address collection service to request your addresses with just three simple steps. Share a link, collect addresses, and get free envelope printing.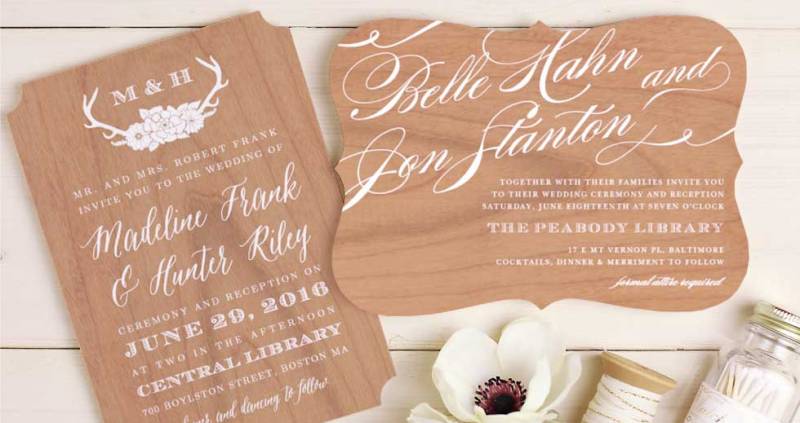 Perfectly personalized wedding guest books are the perfect addition to your wedding day stationery. These customizable guest books have a ring hidden inside which allows them to lay perfectly flat for a classy and convenient look. With sophisticated designed pages it's the perfect opportunity for your weddings guest to leave sweet words and well wishes.