Set in the ravishing and impressive backdrop of The Legend at Bergamont, this vintage and bright styled wedding shoot is an absolute dream. Using pottery, unique glassware, amongst many other decor elements, this shoot styled by Sunborn Gardens also pulls vivid colors such as yellow and pink to create an overall setting that draws your eye to its many layers. See more of this stunning, antique-like shoot captured by Gena Larson Photography below.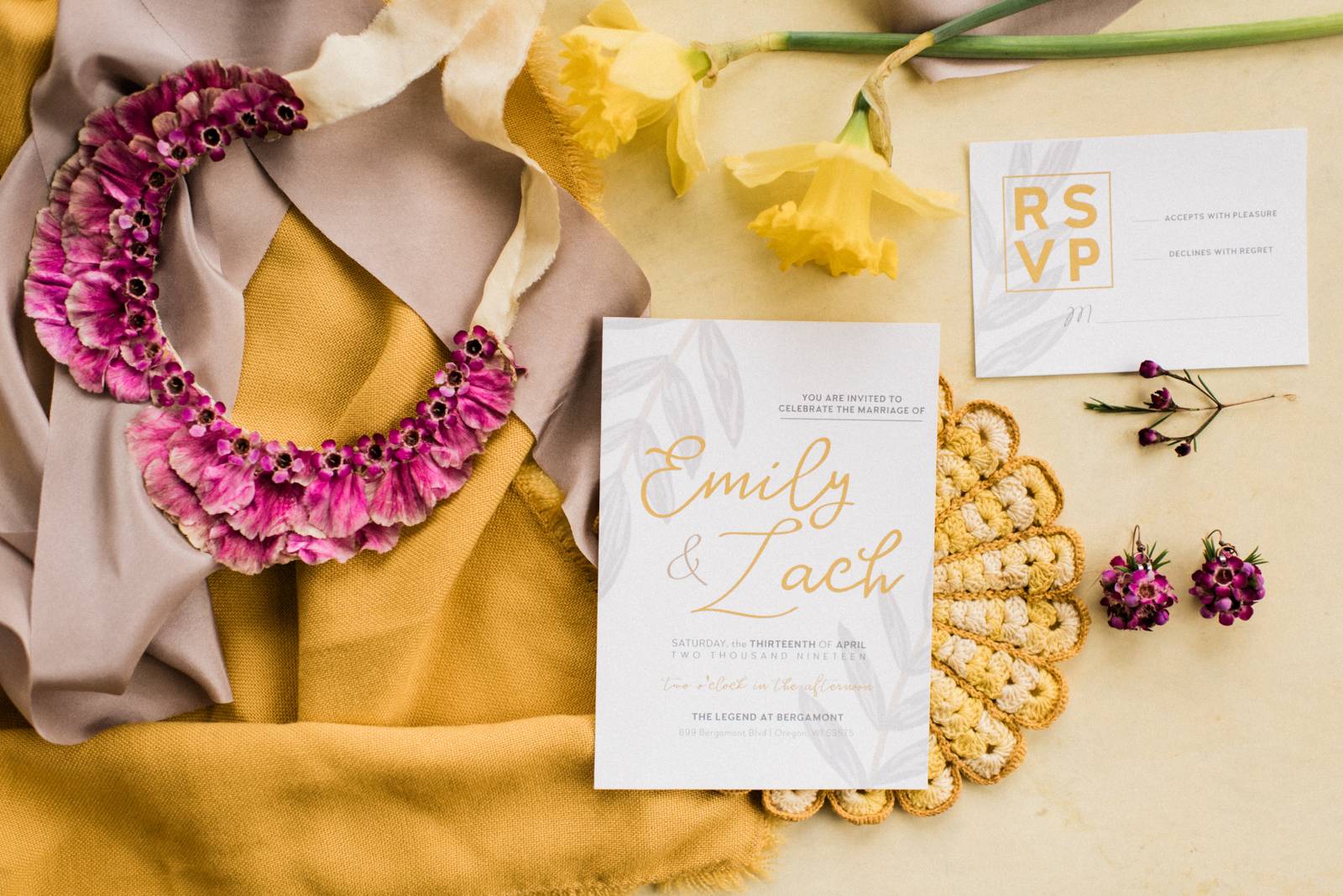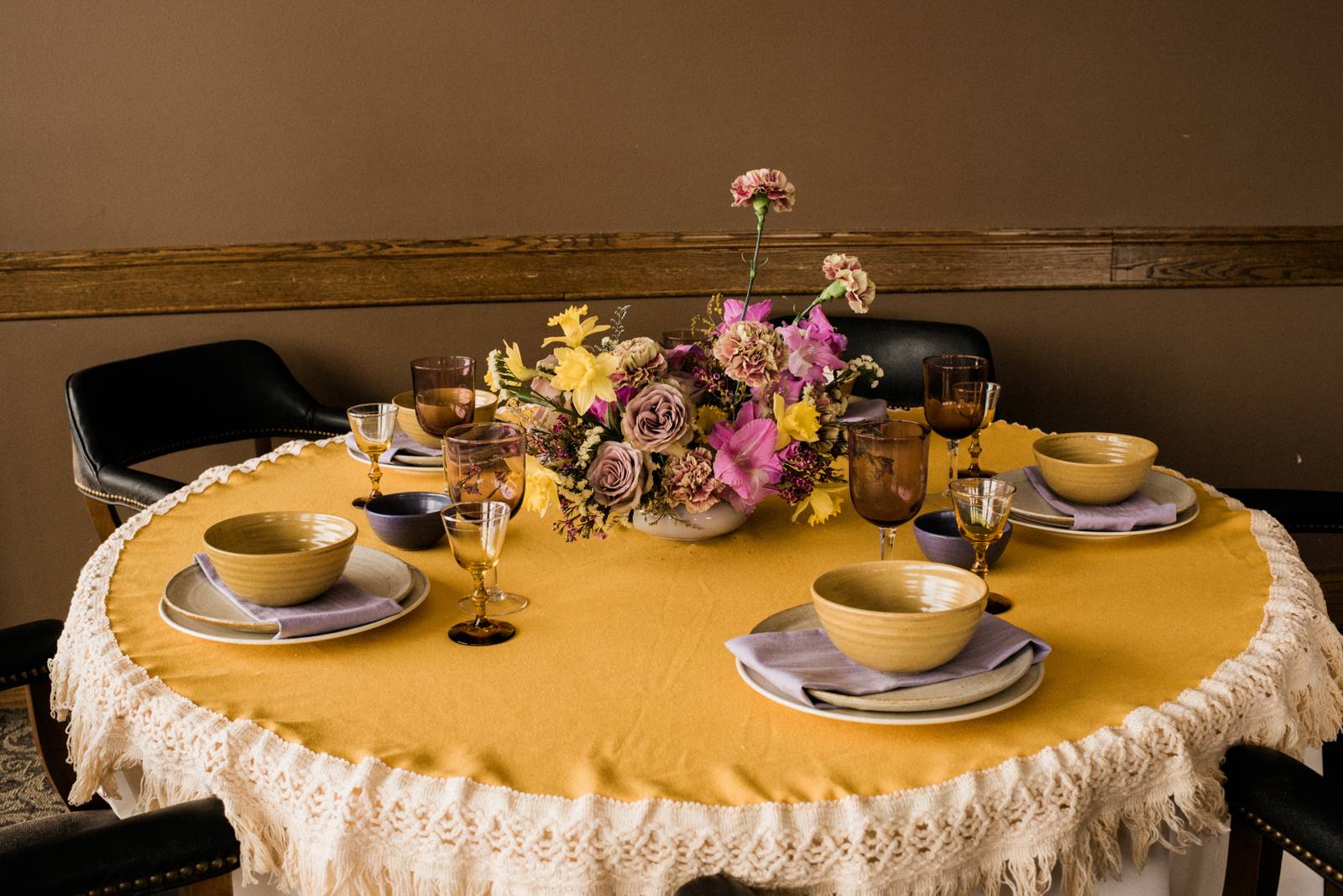 Pottery pieces from Wilson Creek Pottery add a cozy and vintage feel to this table setting styled by Sunborn Gardens.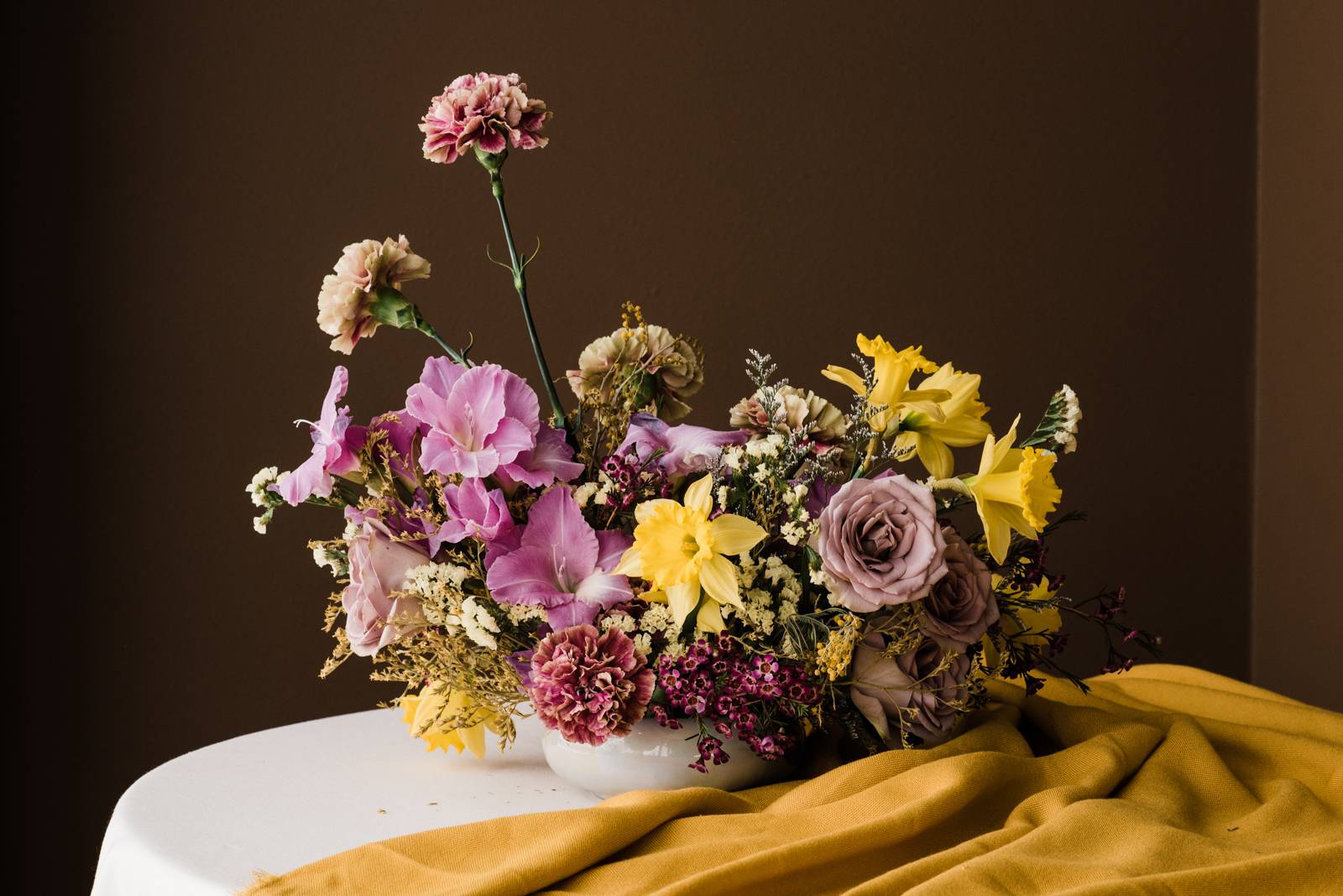 This light, lavender ribbon from Silk and Willow is an elegant and flowy touch to this stunning bouquet.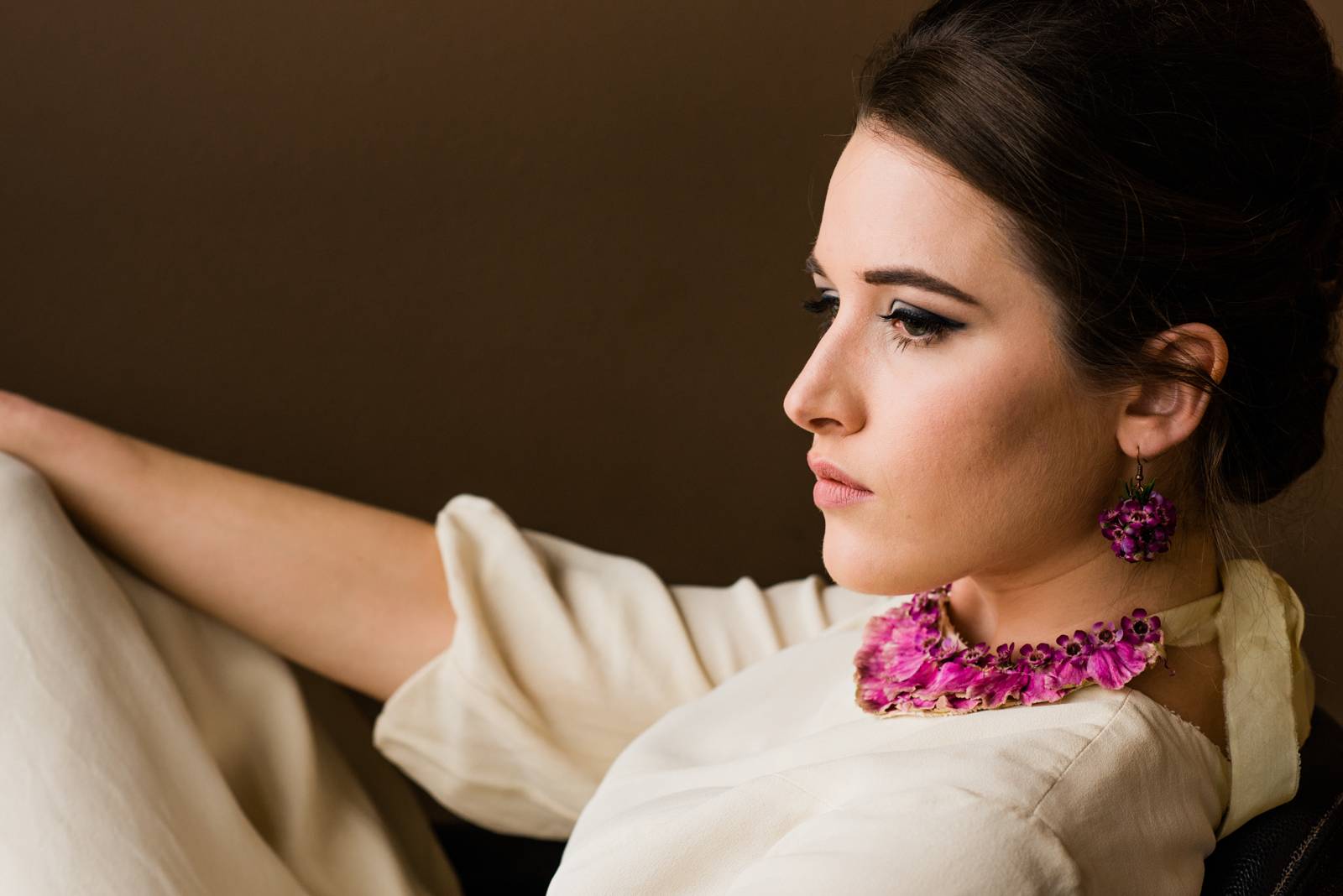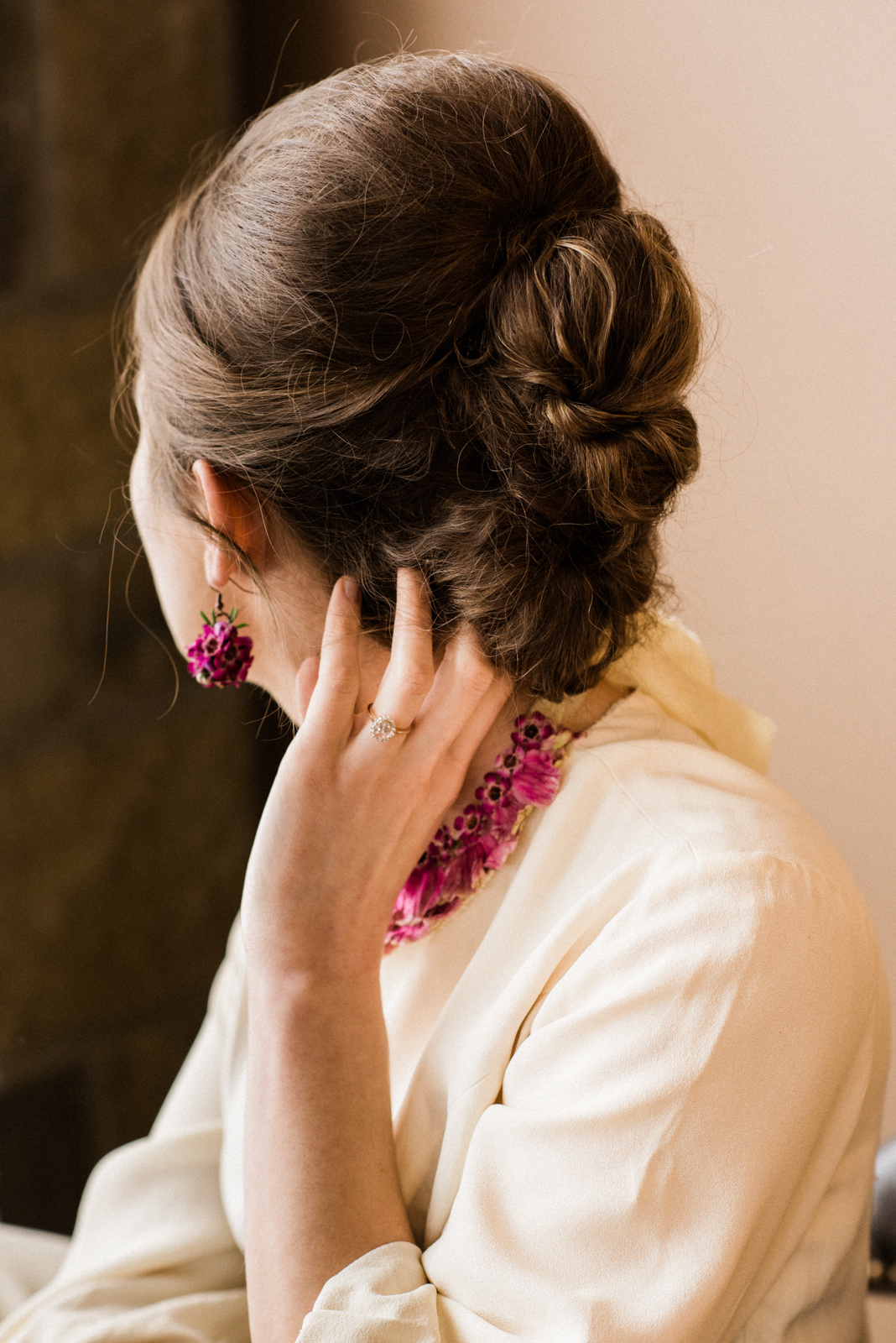 This bride's elegant and old-time look was brought to life by Lovely Elegance Hair and Makeup.