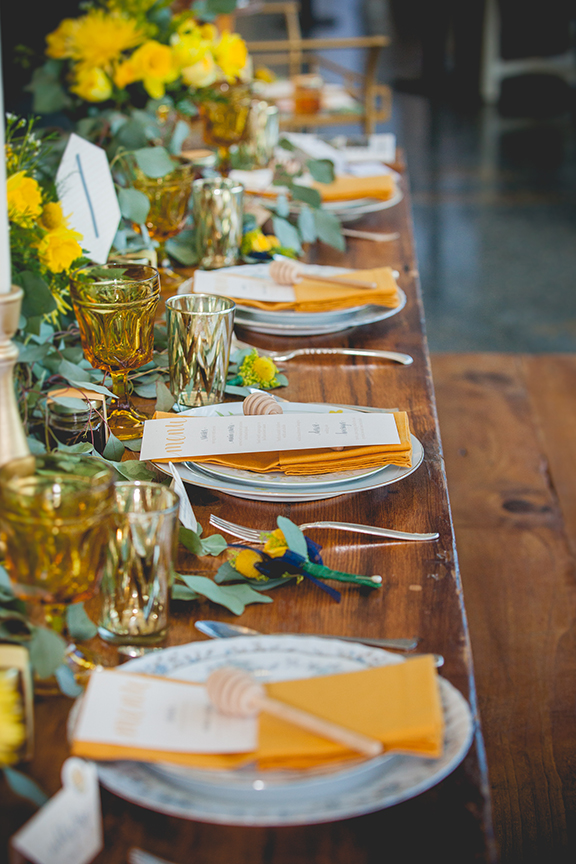 Today's yellow and gold honey inspired wedding scape was featured earlier this month at our Winter Bridal Show, designed by Lindsey with LK Bridal Studio. These beautiful photos from The Wedding Flashers show stunning details of soft patterns, golden tones, and natural elements that set the tone for elegance, yet full of whimsy and warmth wedding inspiration.
Lindsey from LK Bridal Studio explains, "The Naturally Sweet concept actually started stirring at the 2016 Winter Bridal Show. At that show, we were across from a honey vendor and after two days of chatting, the honey scape was born. I thought is would be a fantastic and fun design to put together. It was that and more! I decided to really embrace honey and it's natural wonder. The actual nectar, the colors, and the warm-fuzzy emotions that it inspires. The whole scape is bursting with honey inspired details. From honey and honey-soap favors to honeycomb shaped name cards and more. The invitation even incorporates a laser flower cutout in a gorgeous, soft yellow pearl paper. And, oh my, the fragrance from all the honey and soaps was so enticing."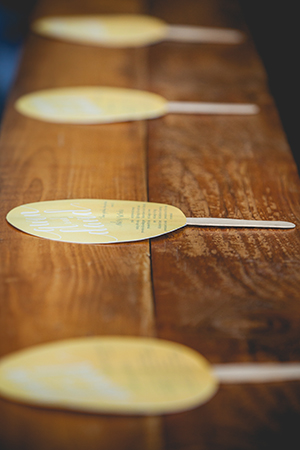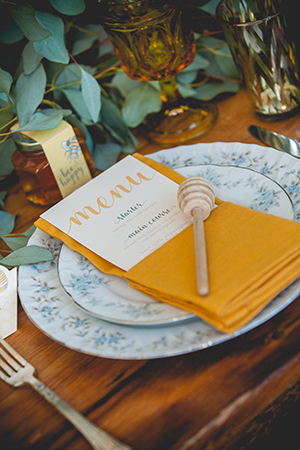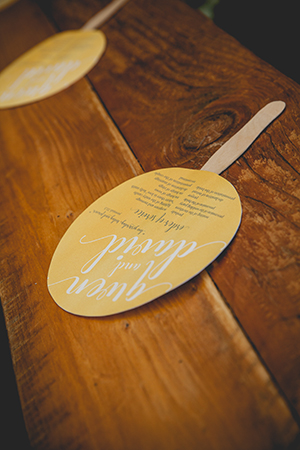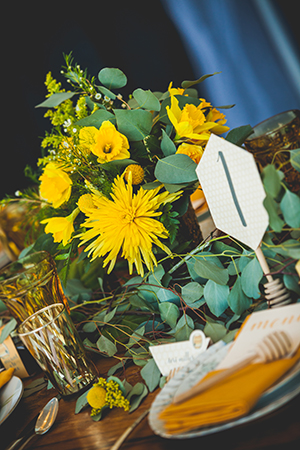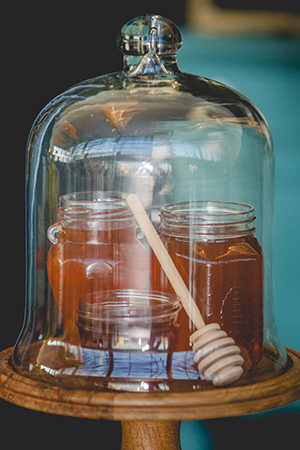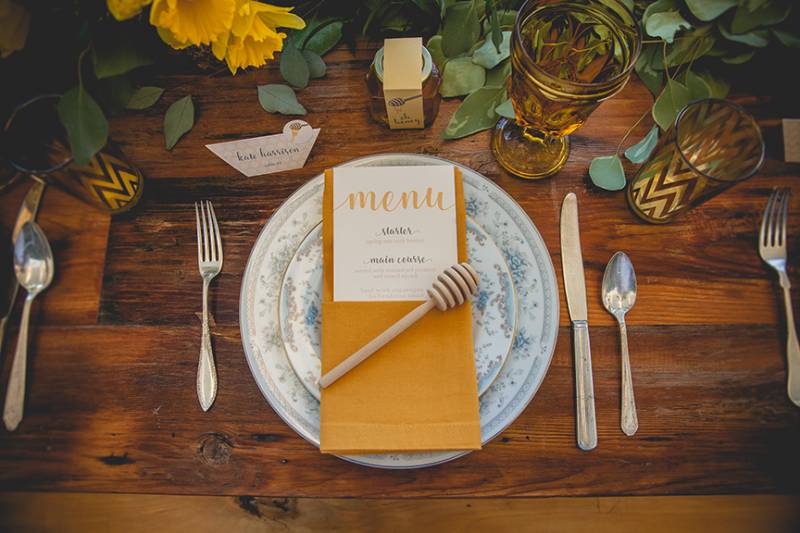 "I wanted to offer a concept off the beaten path to show couples that a wedding can really be unique and authentic to them. Something beyond the burlap and lace that has taken over the wedding world the last few years," says Lindsey.