Intimate and tender, this elopement is the perfect inspiration for a couple who loves bohemian romance and a whole lot of adventure. We are incredibly excited to share this collaboration styled by Wood Violet Events, a local Madison wedding planner, and hope it brings you many ideas! Scroll down to see all the lovely details.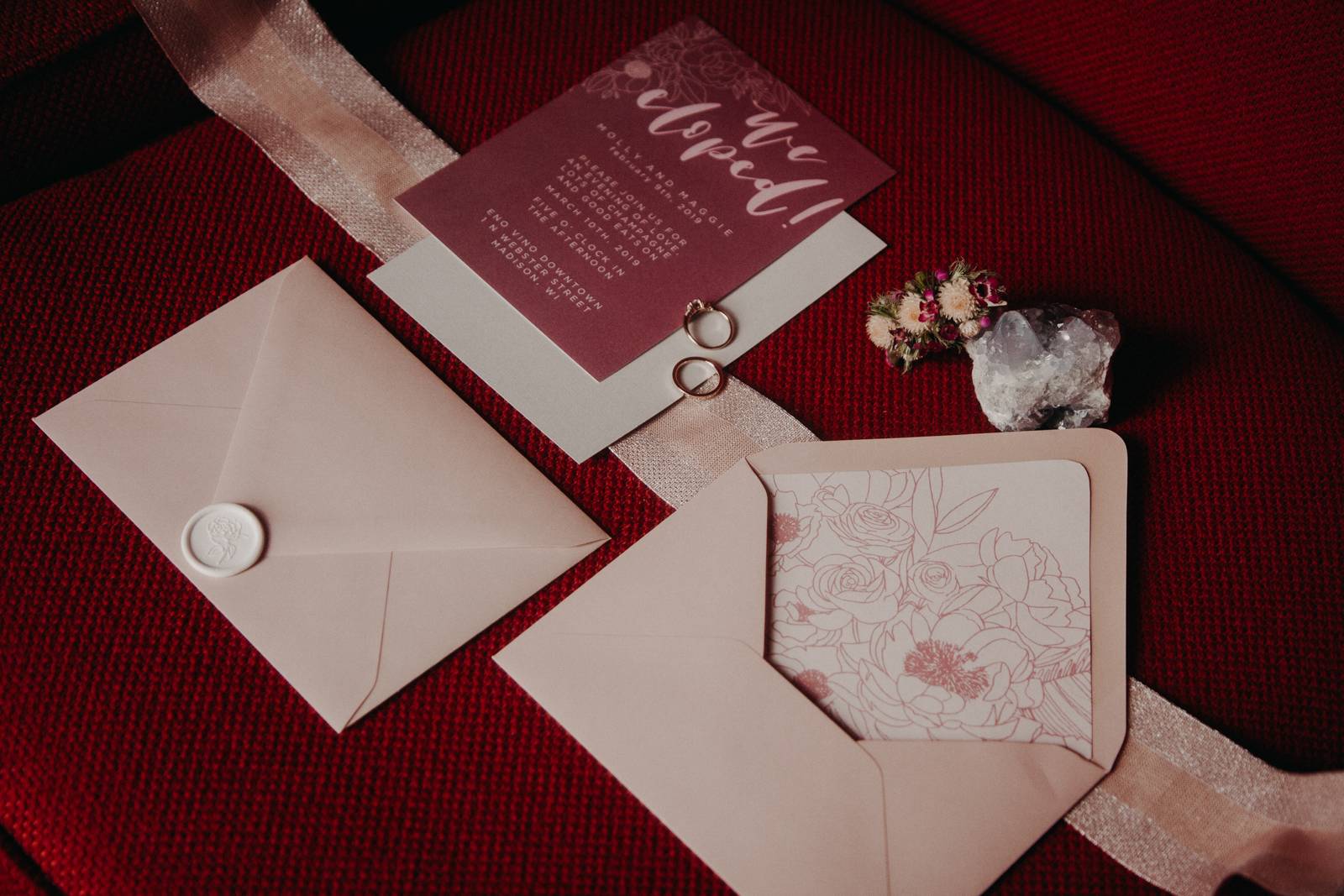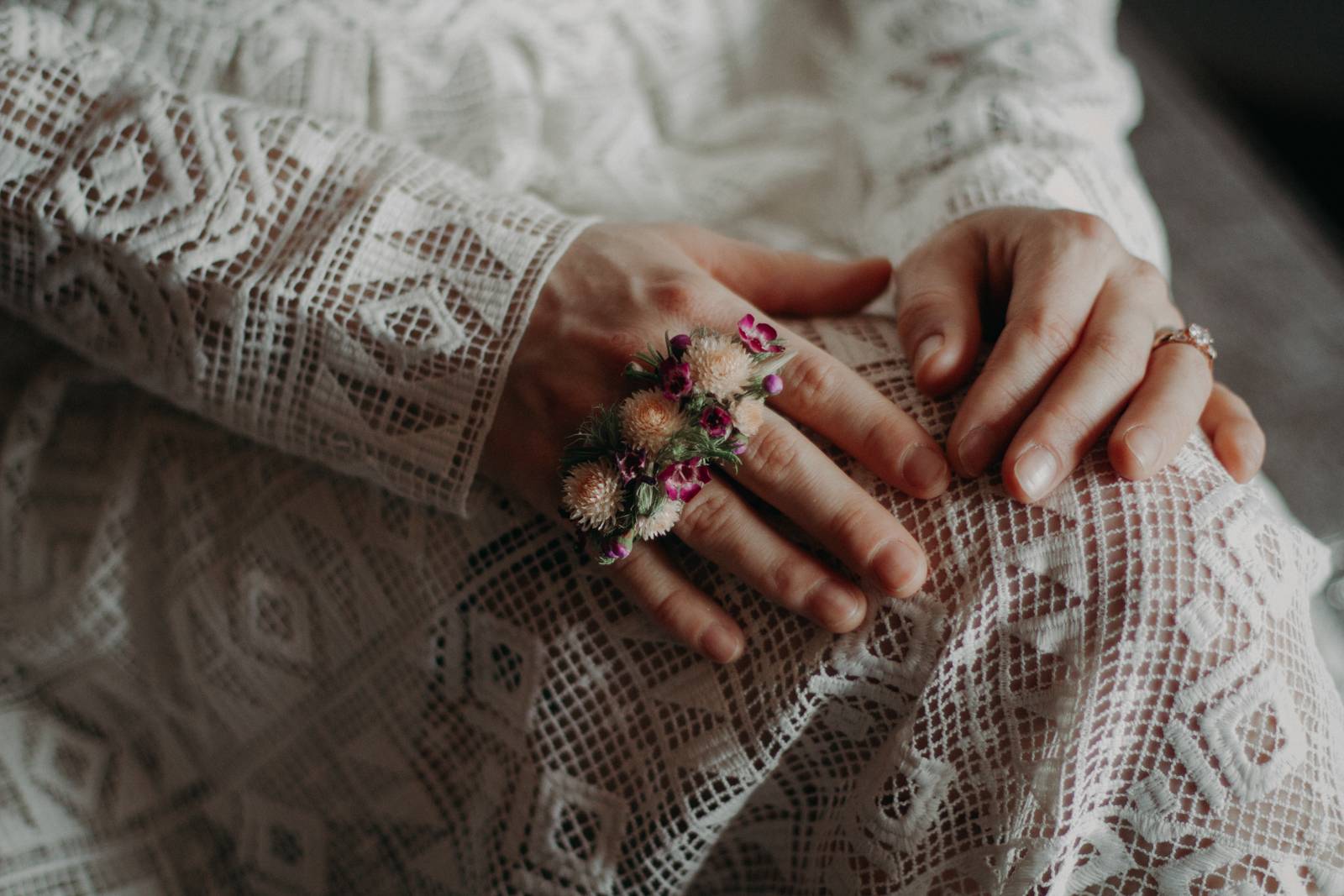 A unique twist on a traditional bouquet, is a small floral adornment for your hand or wrist.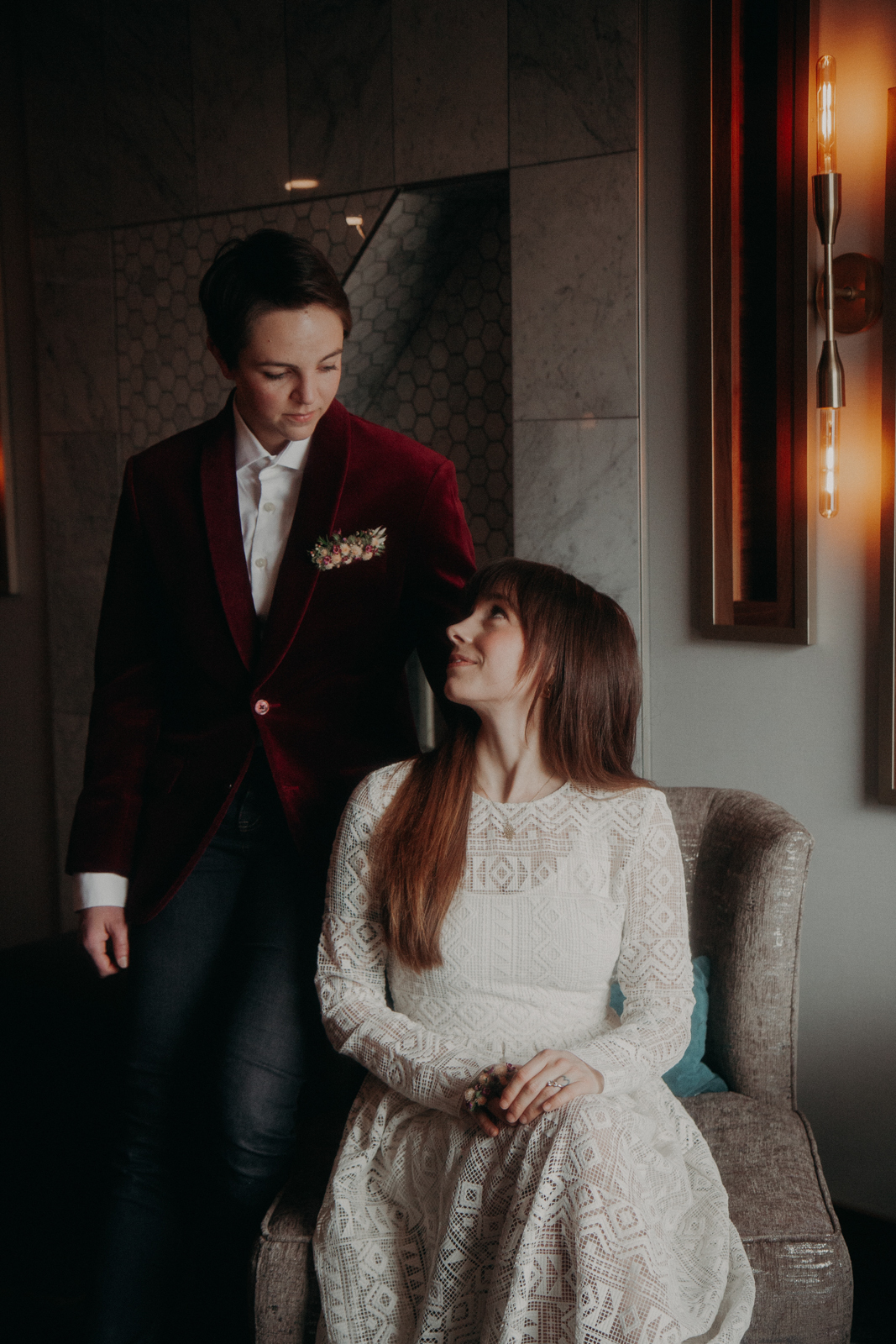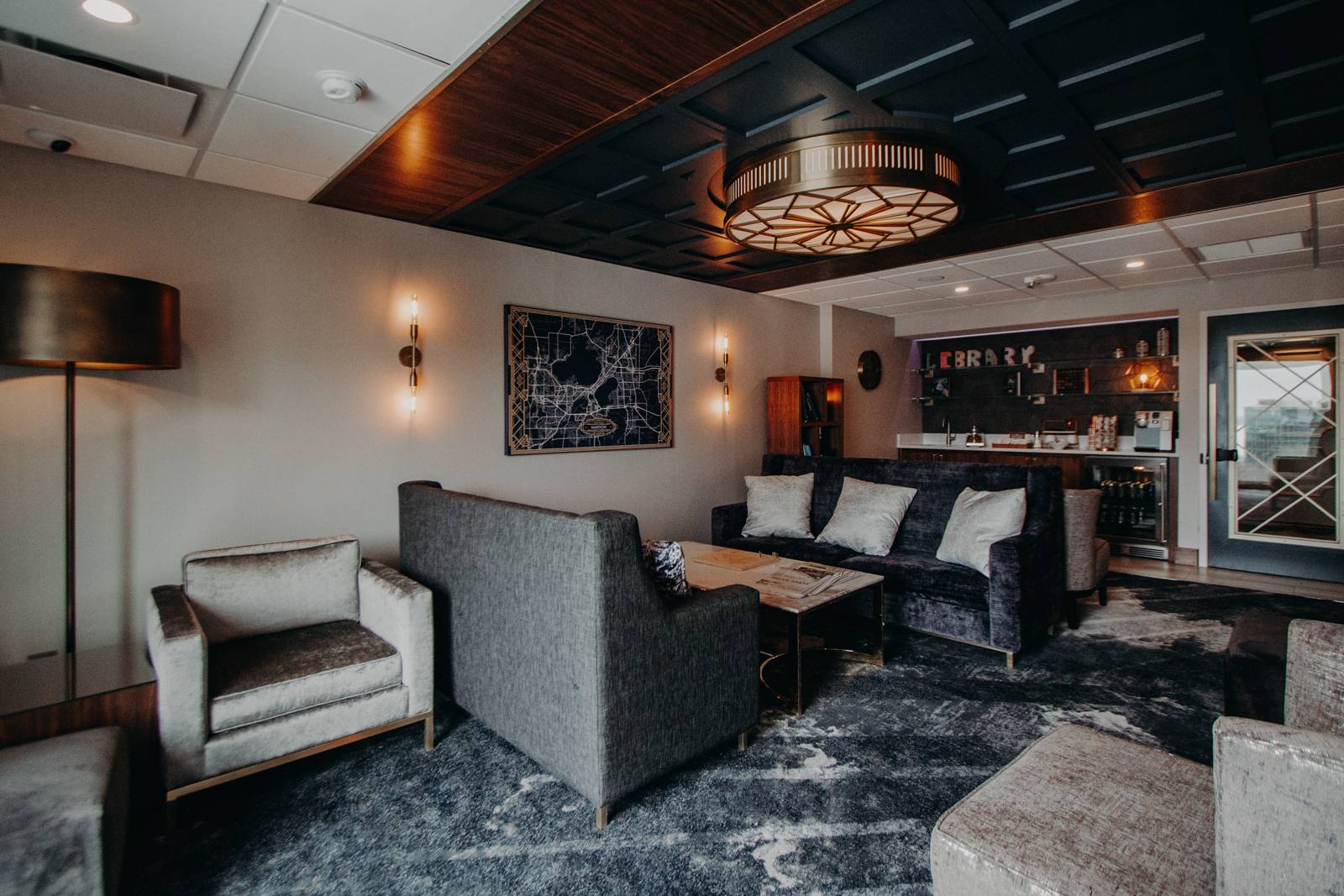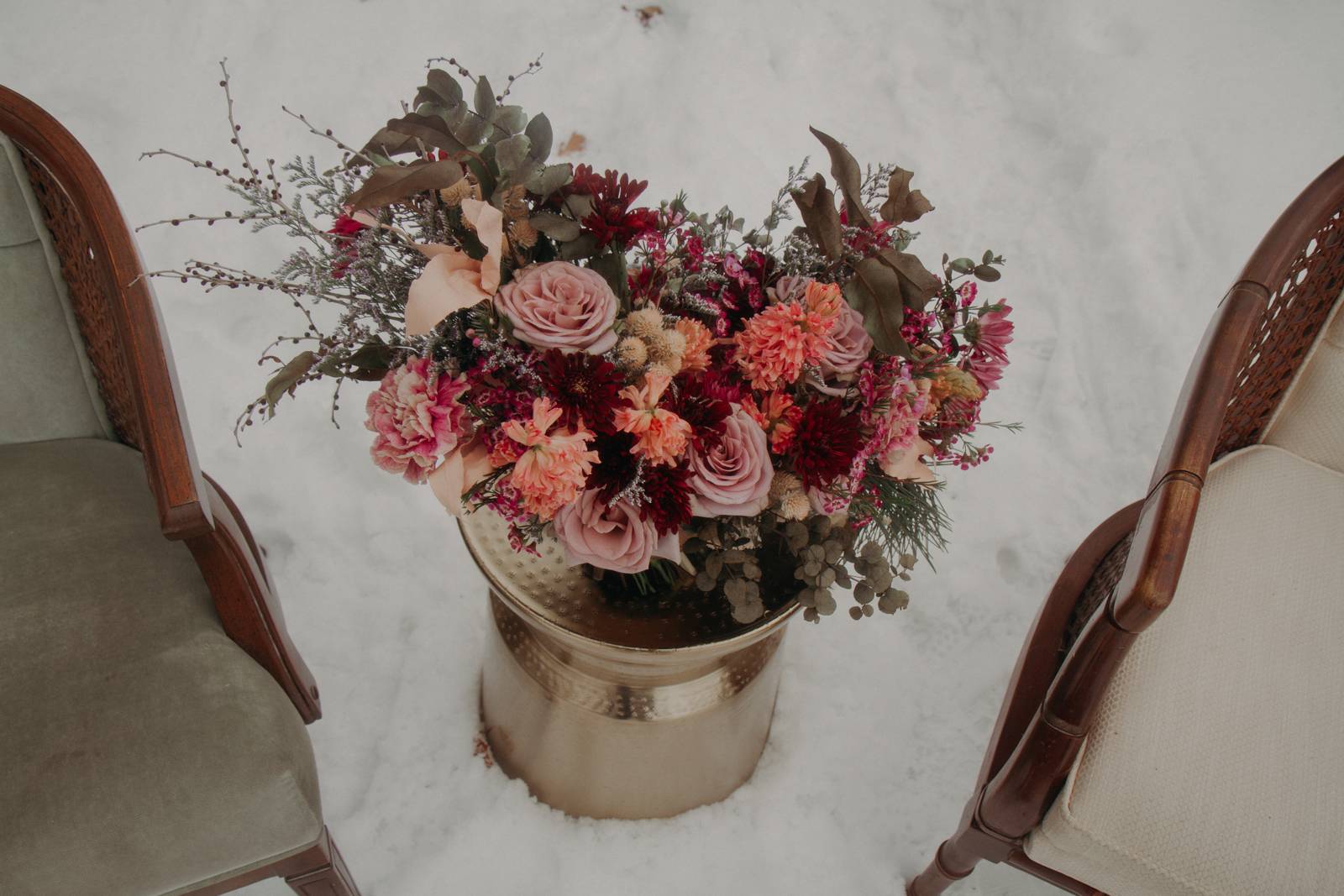 These vintage rentals from Velvet Rentals is a perfect accent for this boho elopement.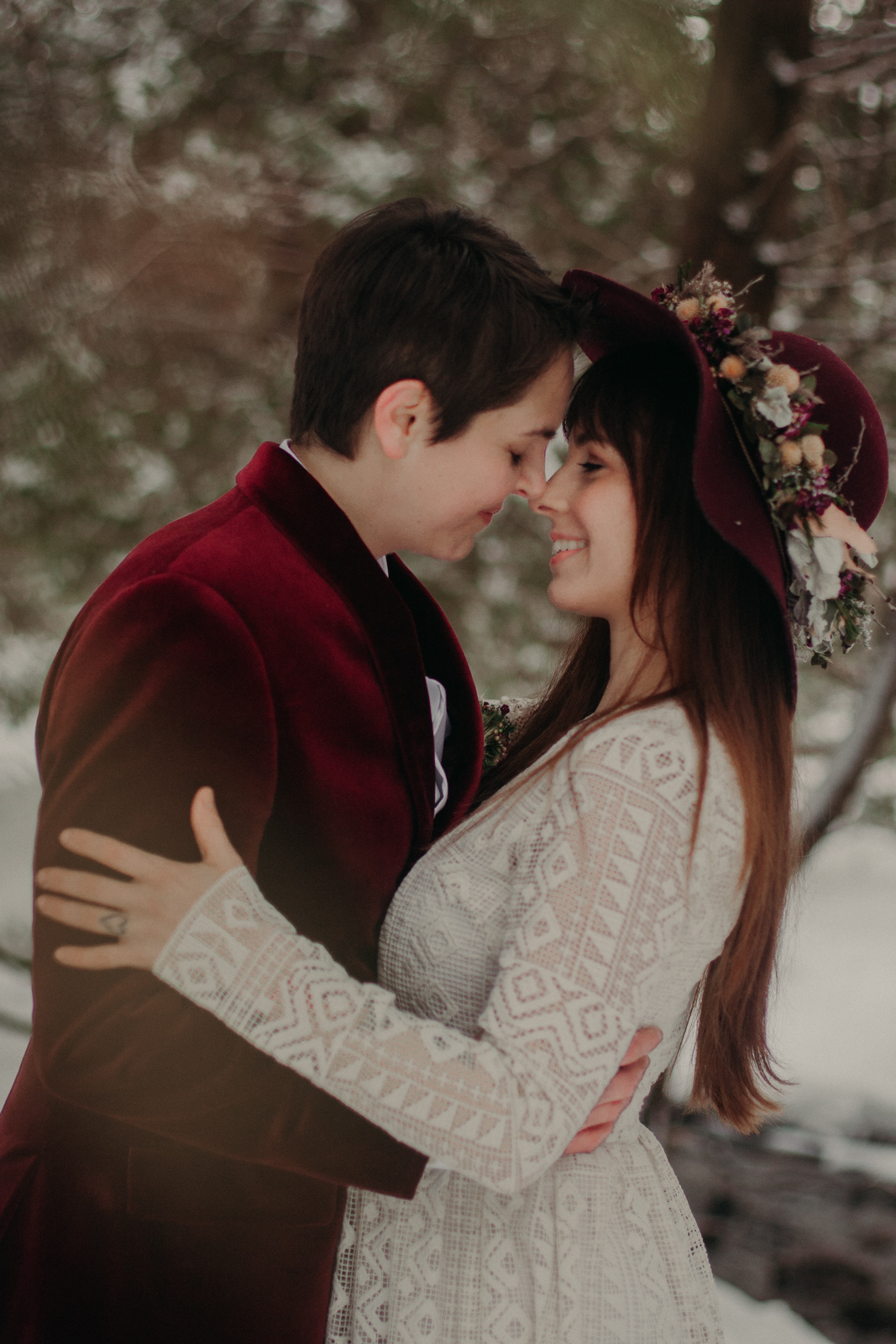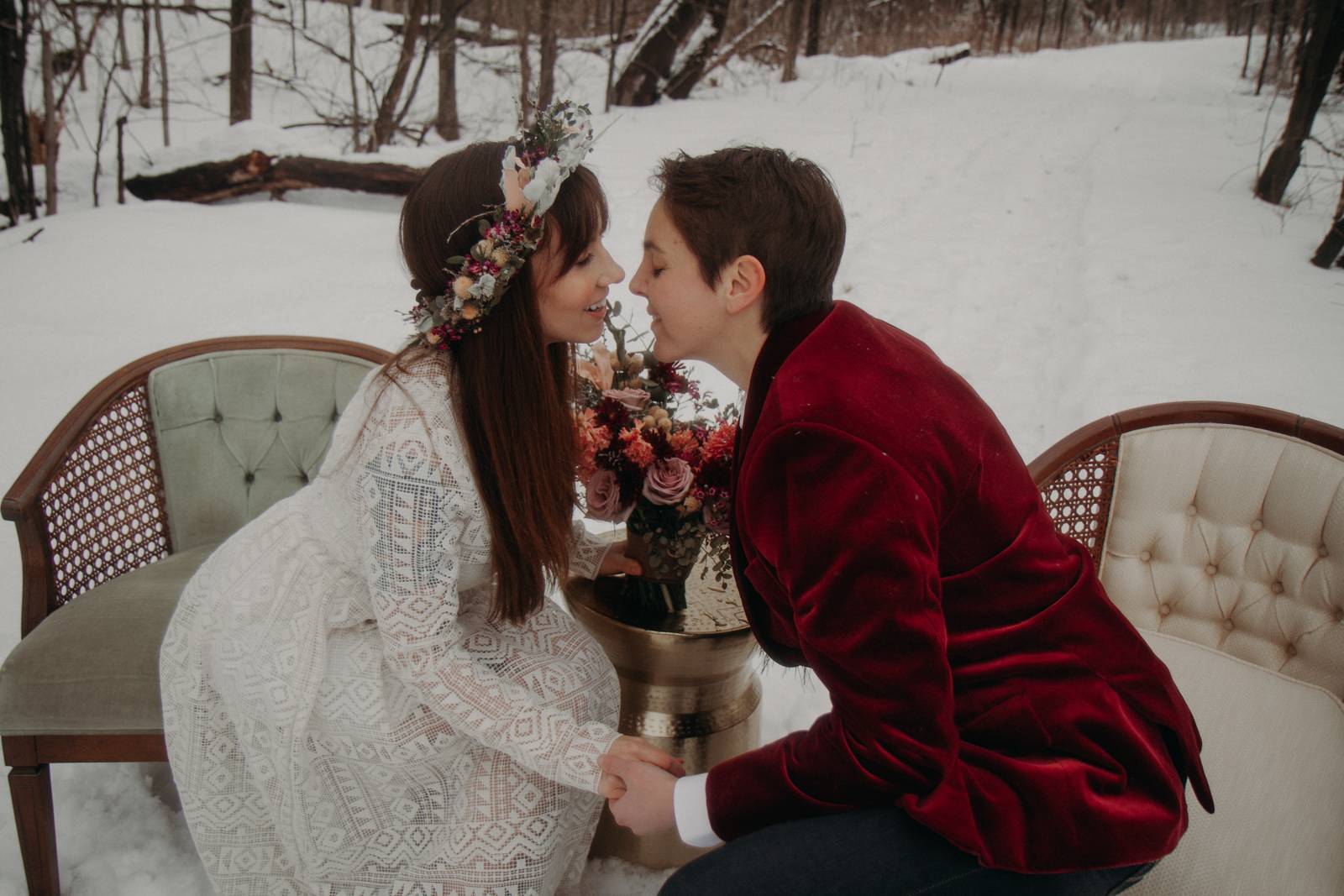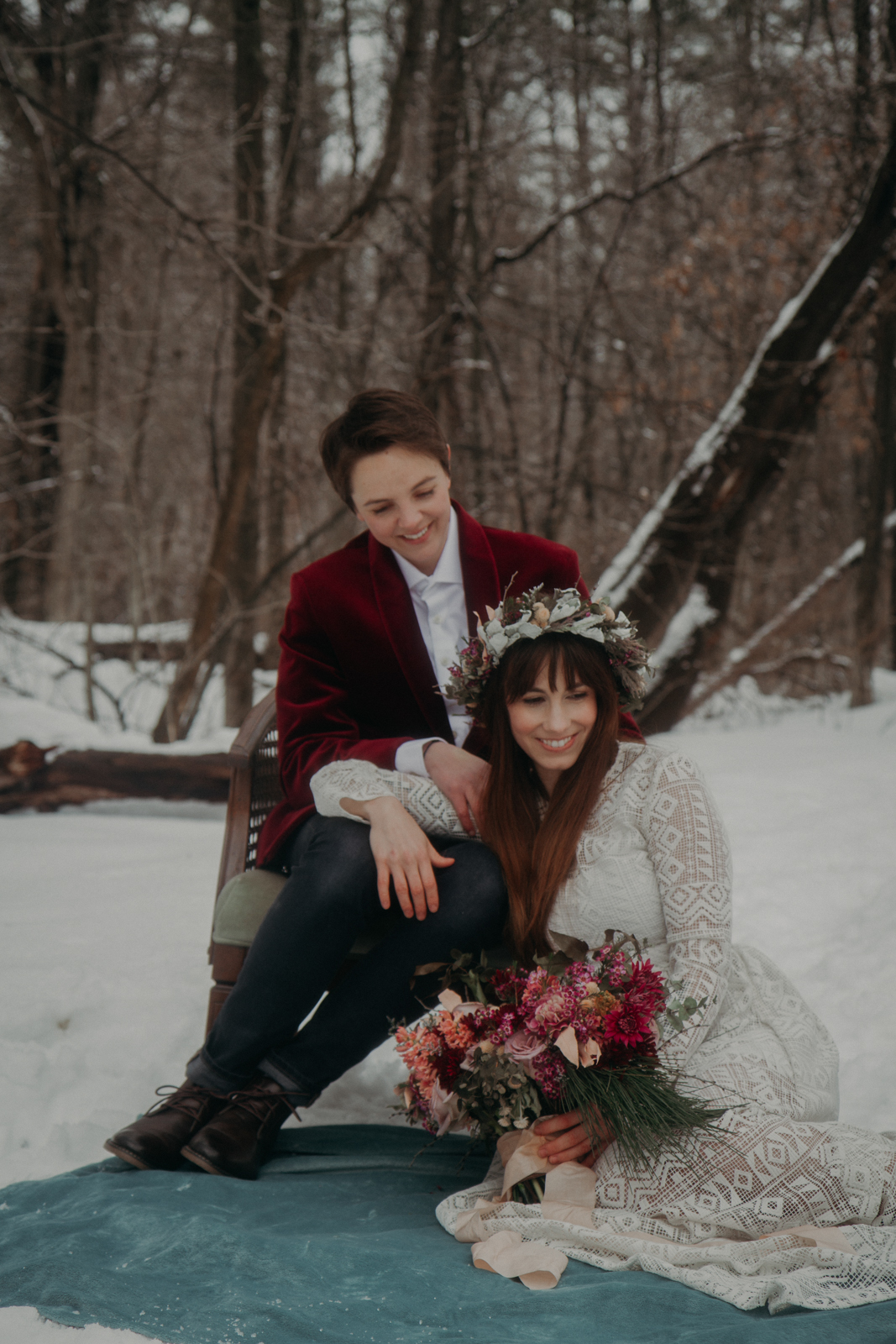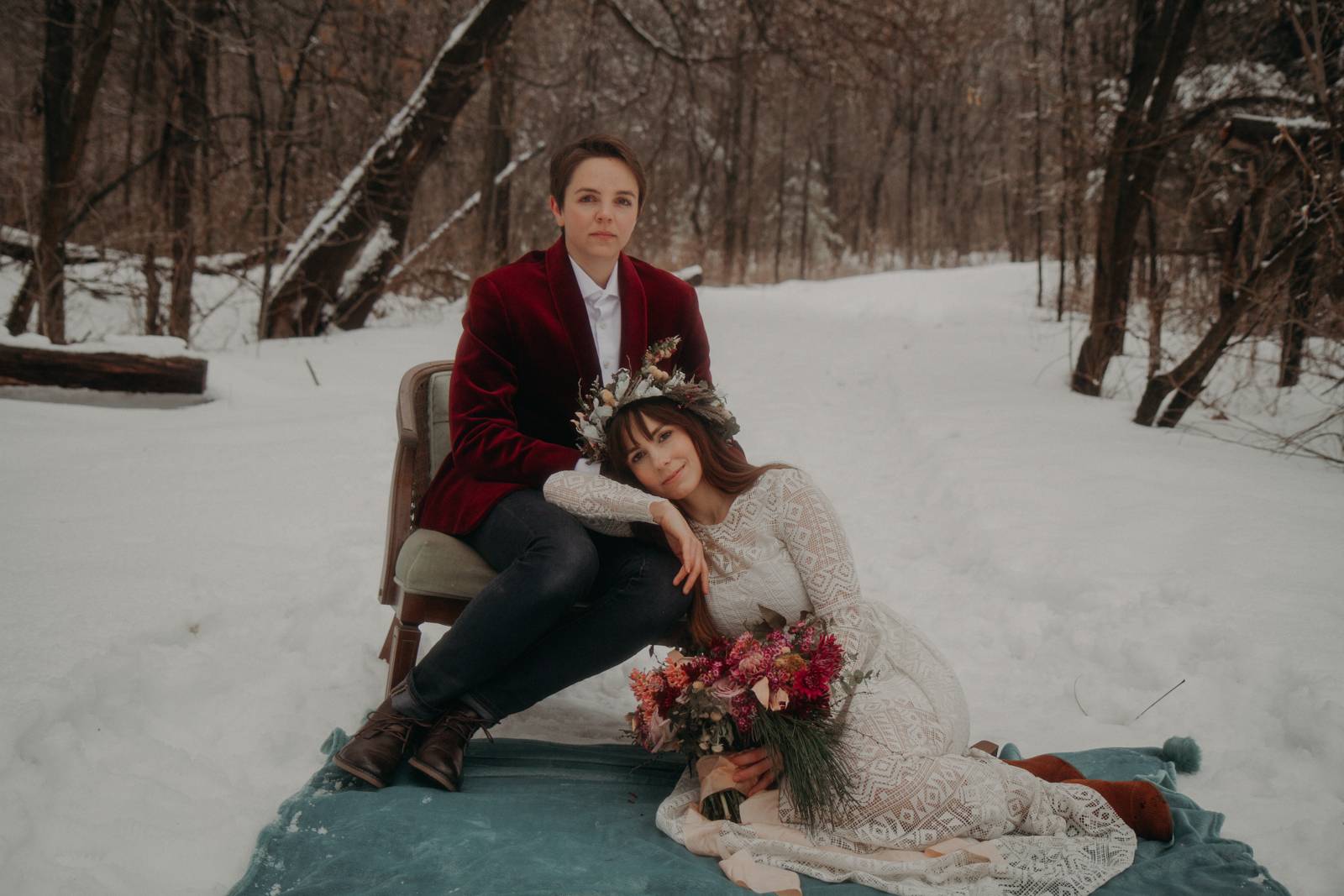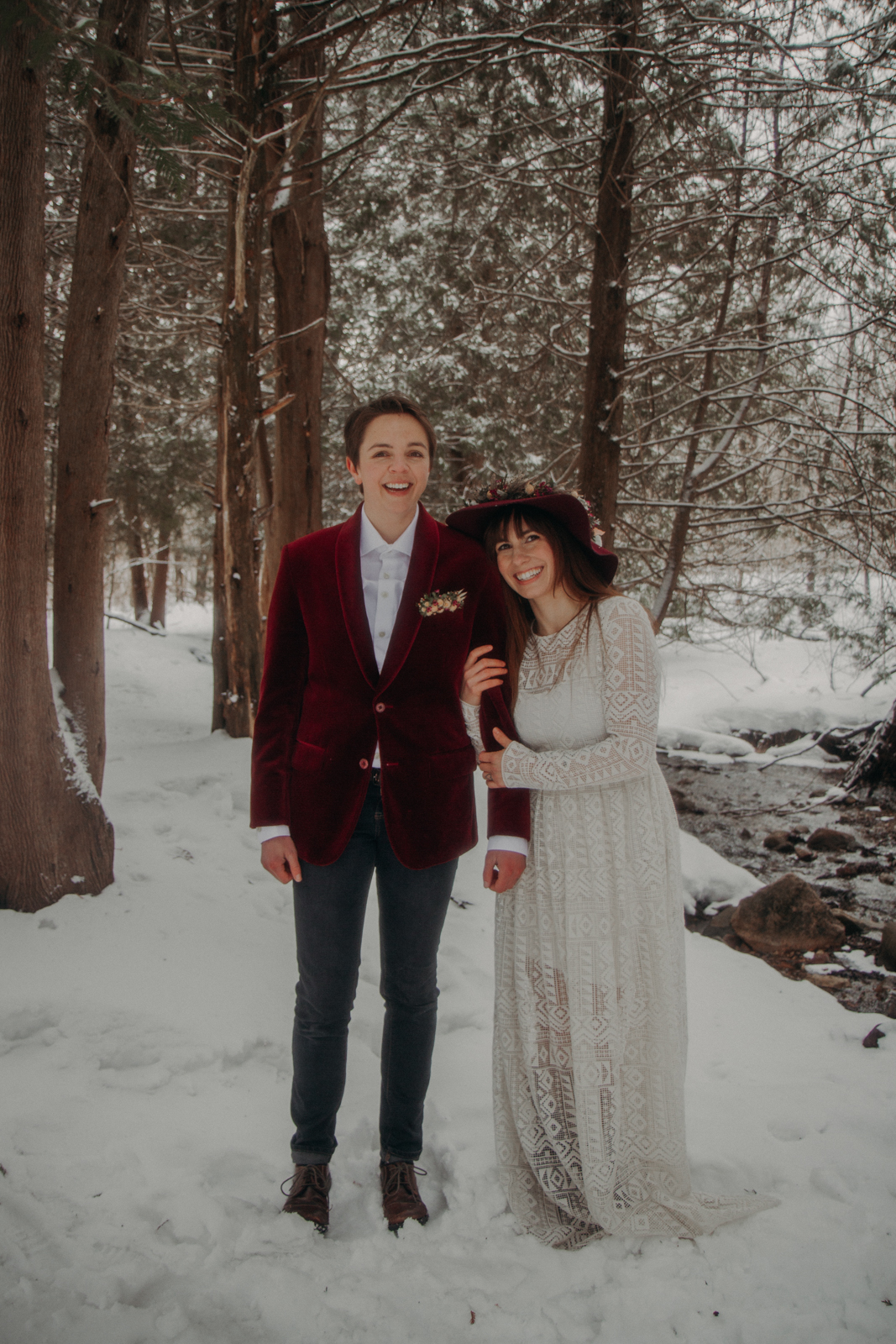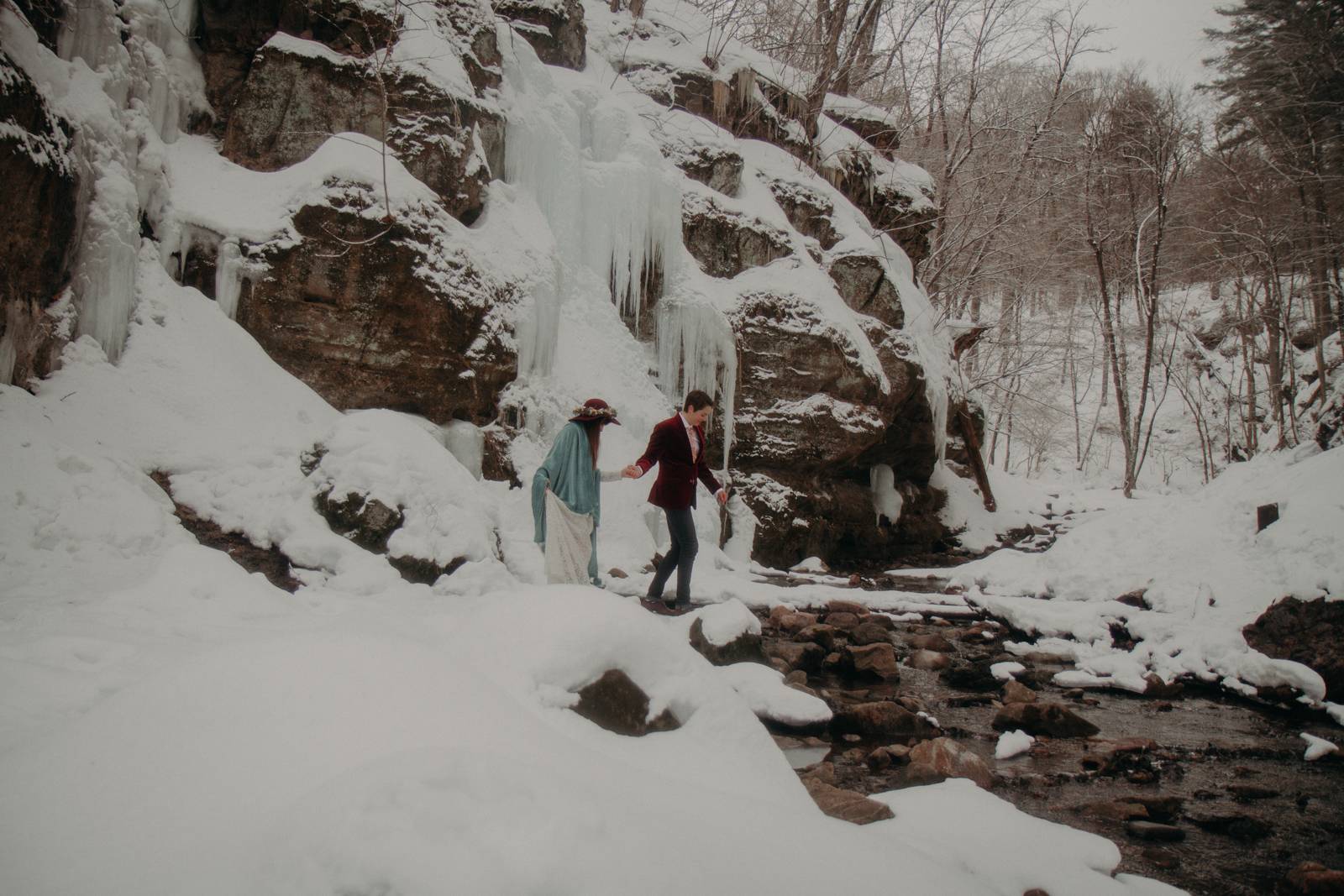 Our majestic Wisconsin winters offers gorgeous winter scapes.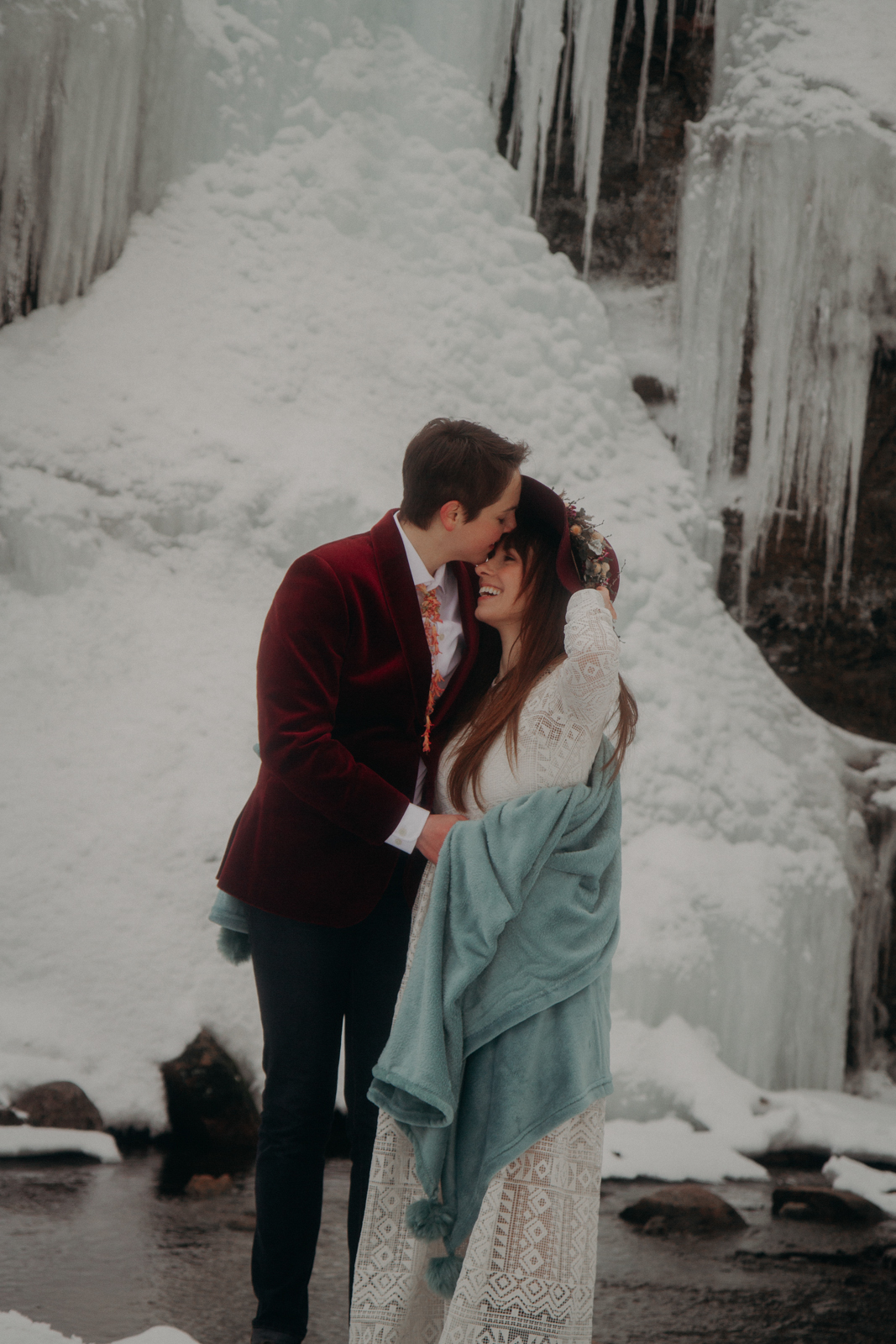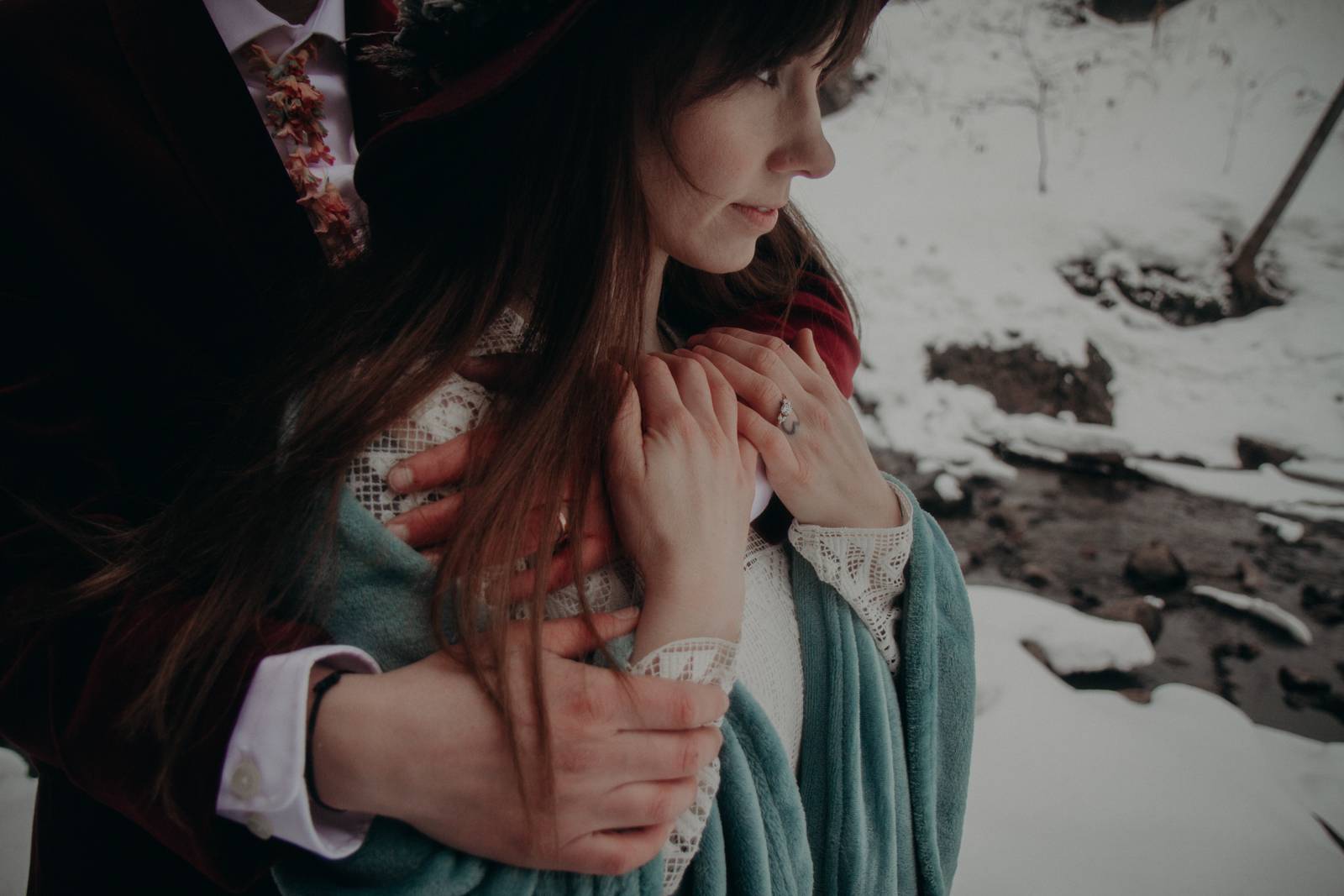 We love the dreaminess of this image!
Sunborn Gardens cleverly created a floral tie, a truly unique accent.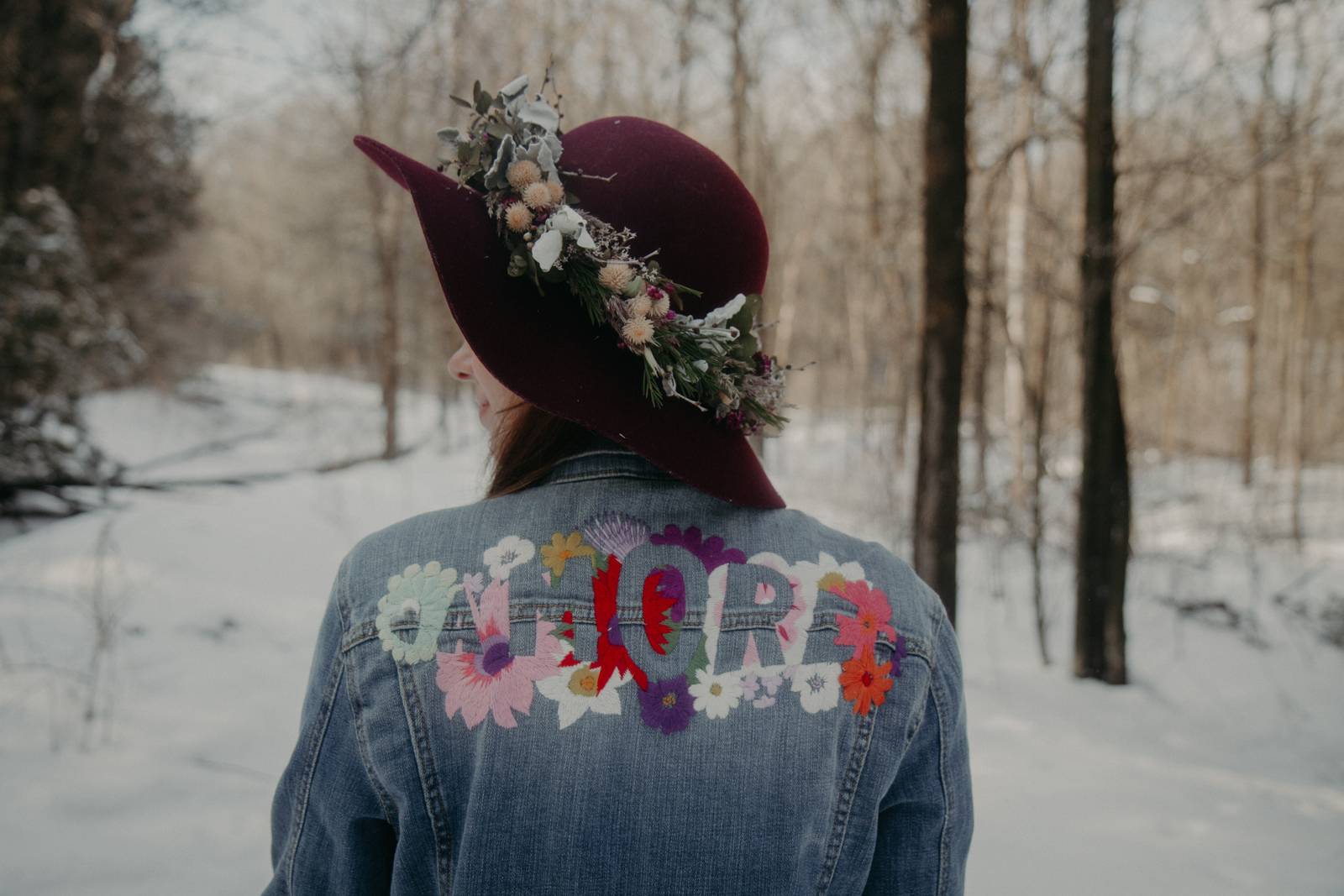 Looking for more wedding inspo? We have lots more to offer! Tap on our Inspiration Gallery or visit our Blog and enjoy!