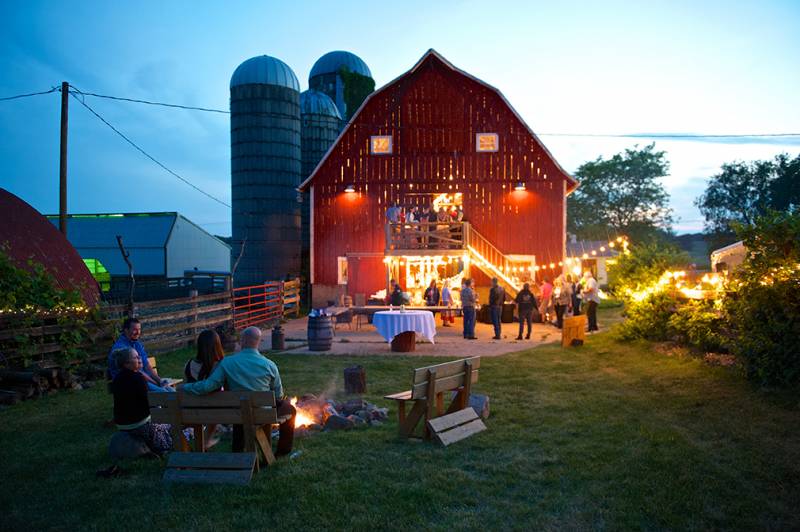 Tara & Nik met in the Albany ball park playing a little slow pitch softball. Tara says, "I knew he was the one when I came home from college and he had spaghetti with cheese sauce in his kitchen cabinet waiting for me."
PROPOSAL
"I sat down on the couch and Nik told me to take off my puppie's (Ellie's) collar. On the collar was taped "Will you marry daddy?" And the ring was attached to the collar. Of course, I said YES!"
Inspired by rustic meets elegance, Tara & Nik tied in some lovely personal touches with a memorial candle that was lit in memory of everyone that couldn't be there to Tara's Dad carrying a gun down the aisle when he was giving her away. The bridesmaids took shots and the groomsmen cracked a cold beer when they said, "I DO". All the ladies wore converse shoes for the ceremony custom made with MRS. BLUMER on them. Umm, love this!
A s'more roasting station outside of the barn had all the fixings for guests as they sat around the fire under the evening sky decked out at Tara & Nick's campsite. It wouldn't be quite complete without a sign reading, "Welcome to Tara & Nik's campsite - where friends and marshmallows get toasted at the same time." Adorable!