You know what will never, ever go out of style? An elegant white and gold color palette. That beautiful combo fits right in with everything and in this case, a stunning waterfront affair at Madison wedding venue, Bishops Bay Country Club. Beneath a beautiful outdoor tent with glistening chandeliers, gorgeous garden florals designed by Momentum Floral, calligraphy wood signs and modern gold chairs from Event Essentials - it's a midsummer night's dream. See this gallery of images from behind the lens of Ilana Natasha Photography all right here.
WEDDING DATE: 08/11/18

HOW DID YOU MEET? We met in the summer of 2014 on Tinder. Yes, you read it correctly, Tinder. As fate would have it, we both swiped right! After weeks of texting back and forth and one failed attempt to meet up in person, we finally connected for dinner at The Free House Pub in Middleton.
HOW DID YOU KNOW HE WAS "THE ONE?" I knew within 5 minutes of meeting Lewis. I know its cliché, but for me, I just knew. I could be myself with him and I felt a sense of peace.
TELL US ABOUT YOUR PROPOSAL: Lewis was working on his MBA at the time and he came over after class, around 9 PM. He took my dog, Marco, in his arms and told me she had something important to help him say. I thought he was just joking with her, as we normally do, so I brushed it off at first. Then, he was down on one knee and I realized this was the real deal! I was so excited I couldn't sleep that night!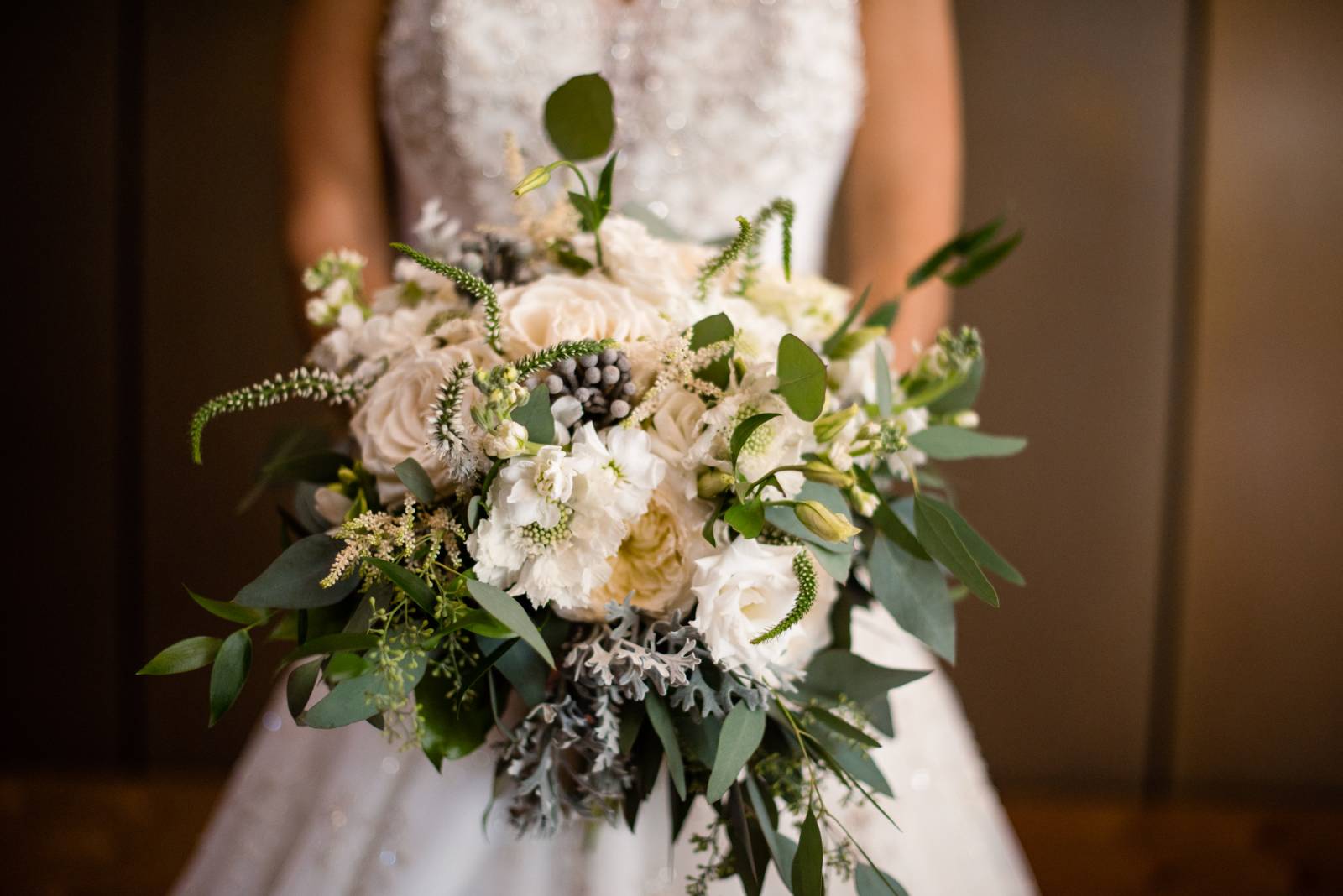 WHAT WAS YOUR WEDDING COLOR PALETTE? Ivory and gold.

DESCRIBE YOUR WEDDING FLOWERS: White roses with natural greenery and grey/blue berries.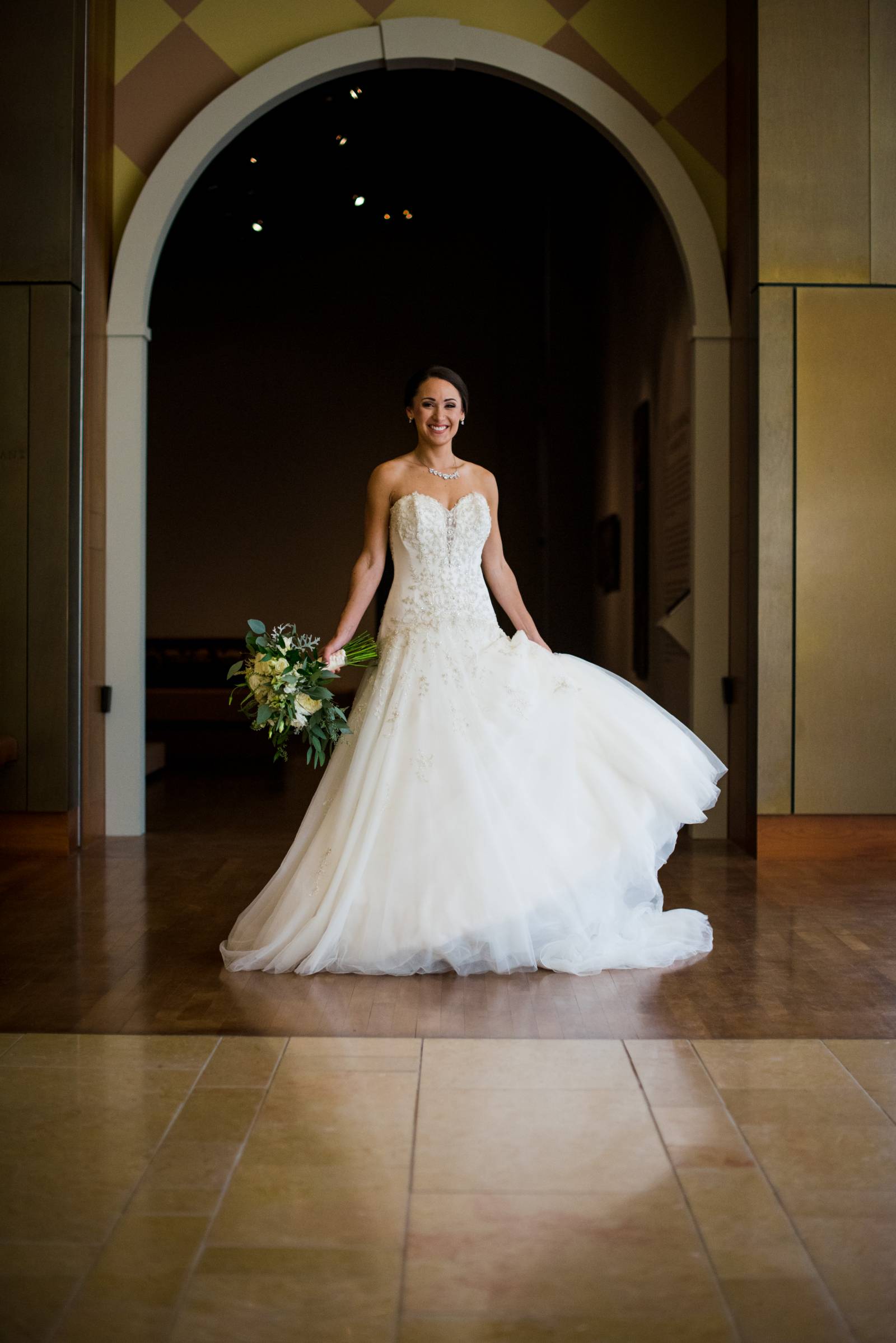 TELL US ABOUT FINDING YOUR DRESS: I went to Vera's Bridal with a photo and specific style in mind. I ended up with a dress that was completely opposite of what I had in mind. I said "yes to the dress" on the first visit to Vera's but I had to try it on three more times to feel like it was the perfect dress for me.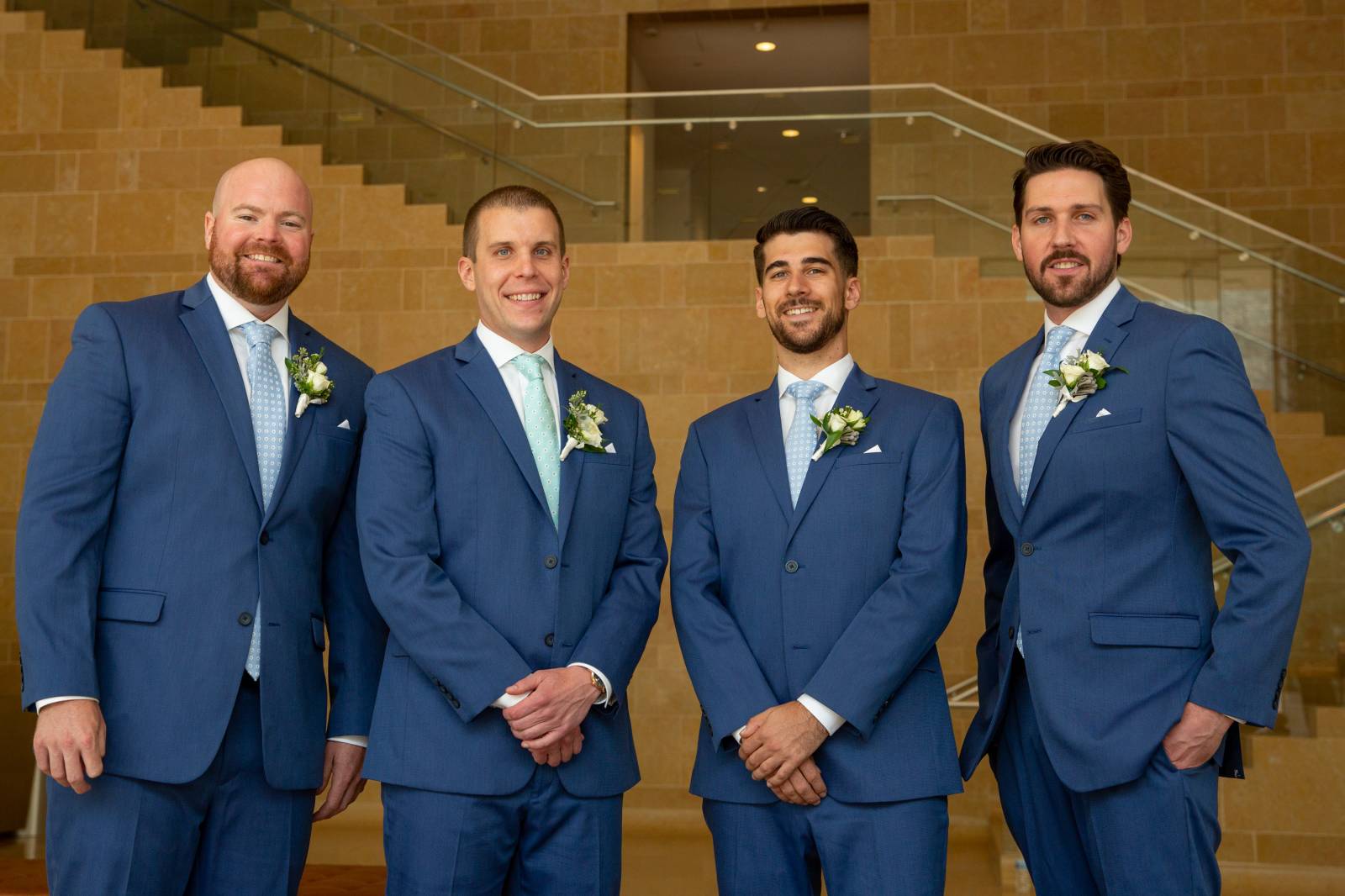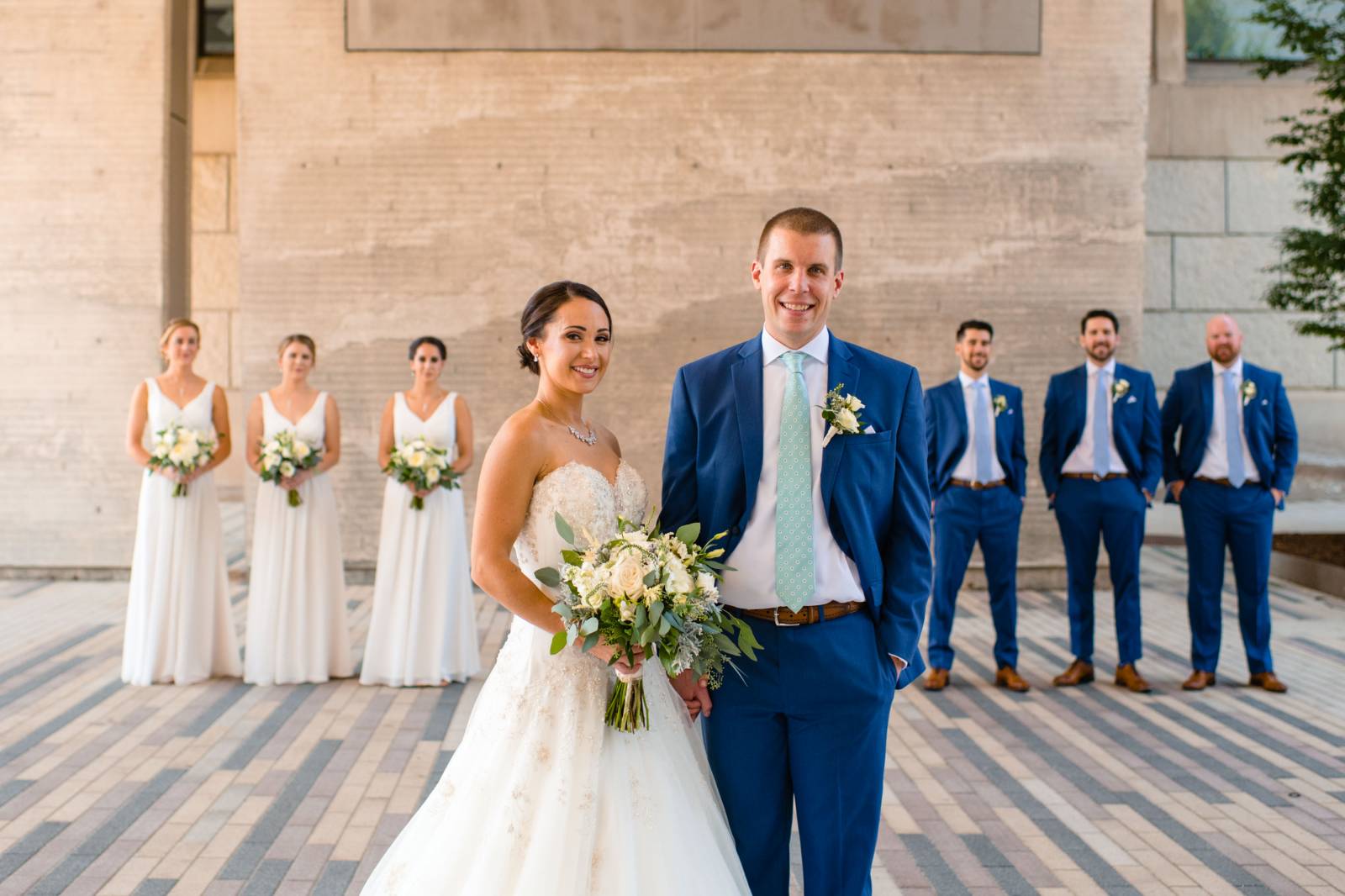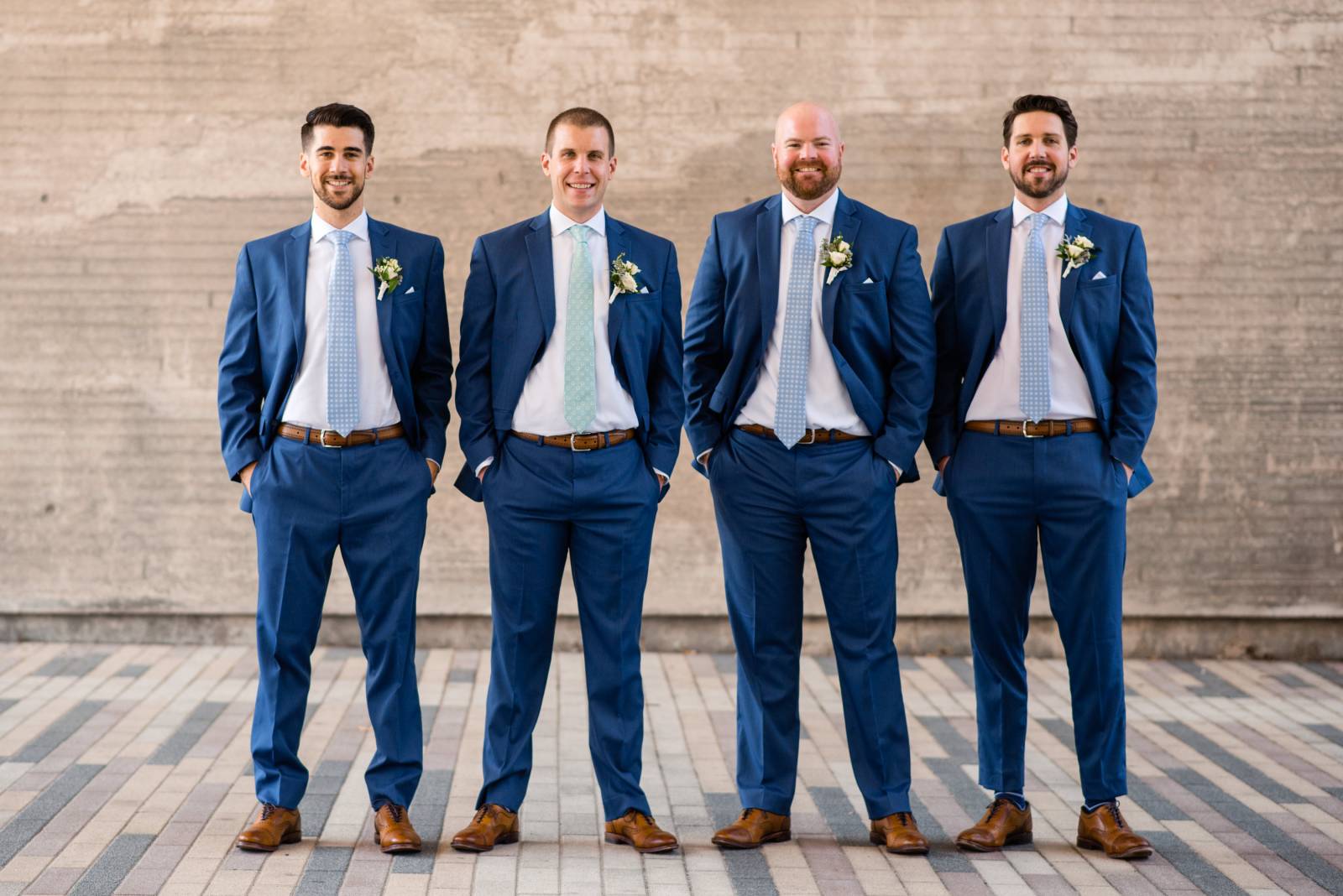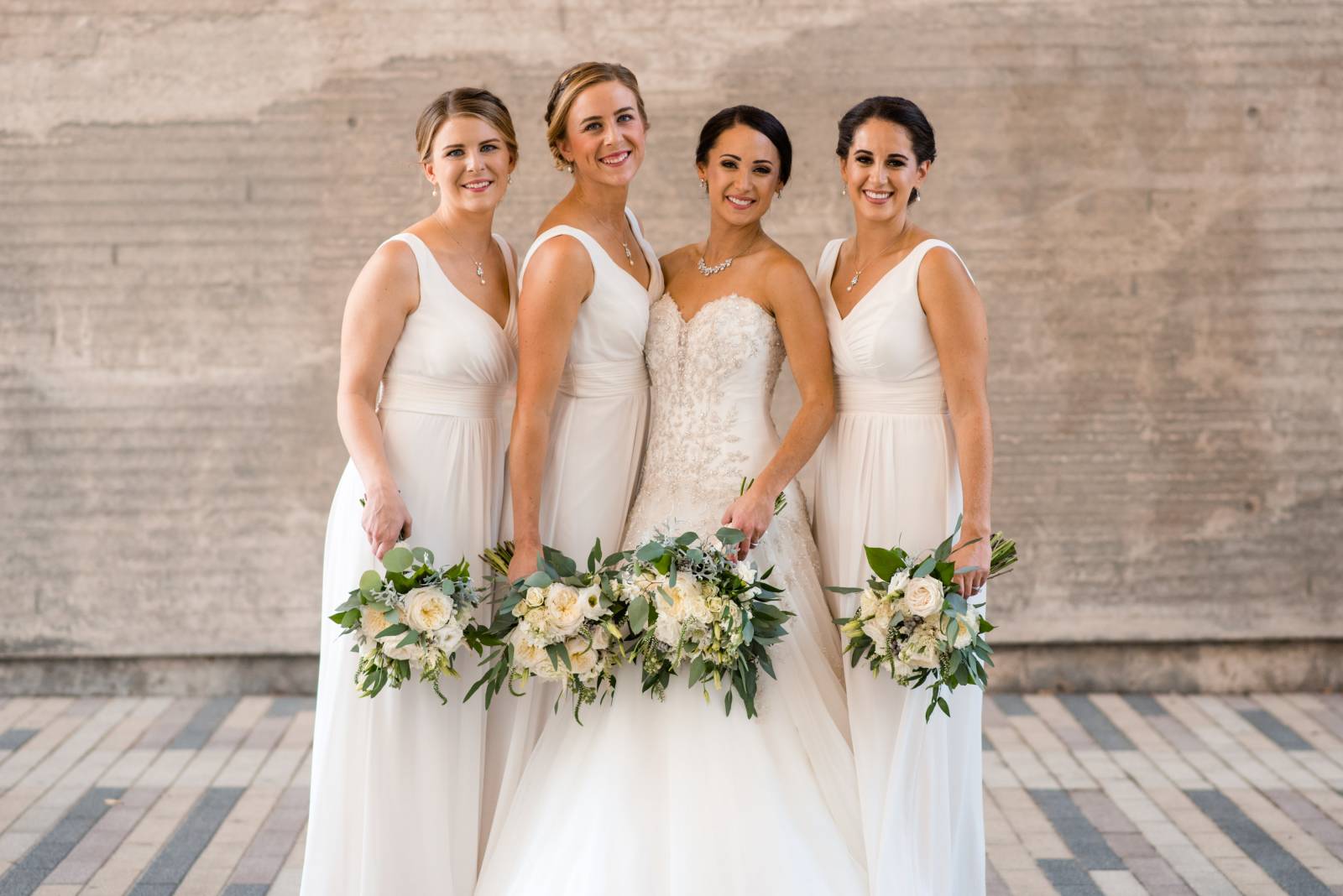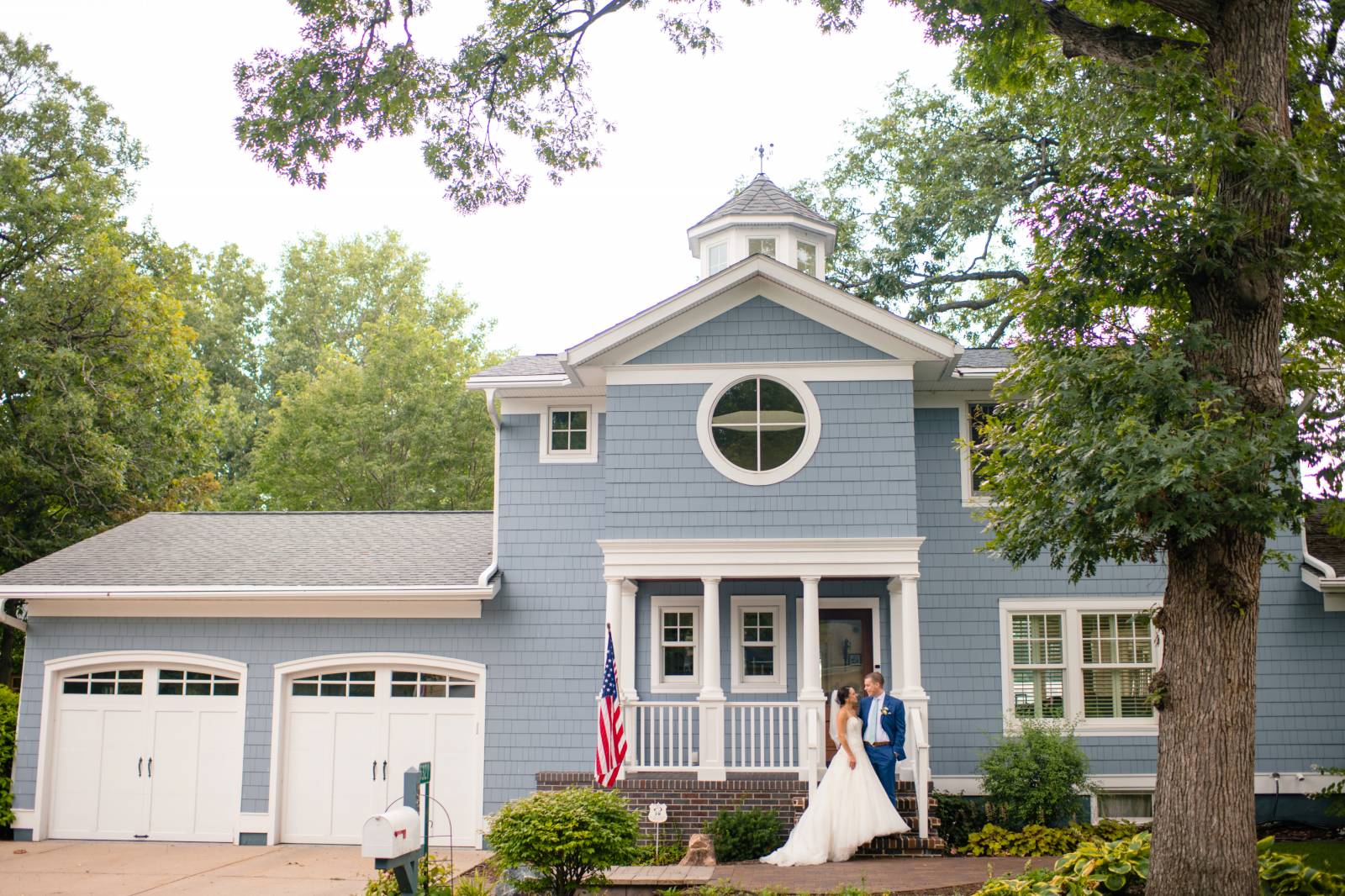 DID YOU USE ANY SPECIALTY TABLES, CHAIRS, LINENS OR DINNERWARE? Brand new chairs from Event Essentials and gold chargers.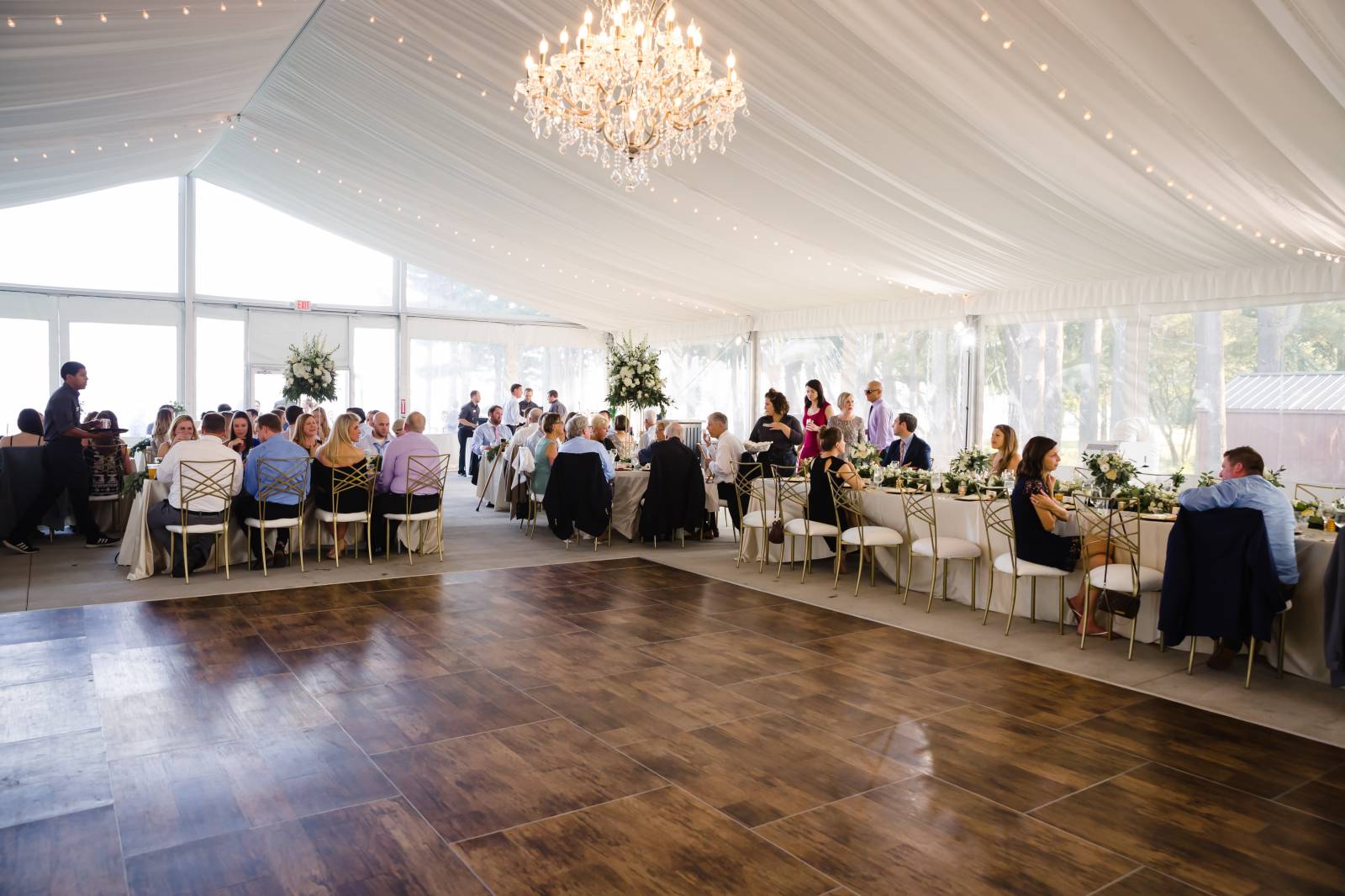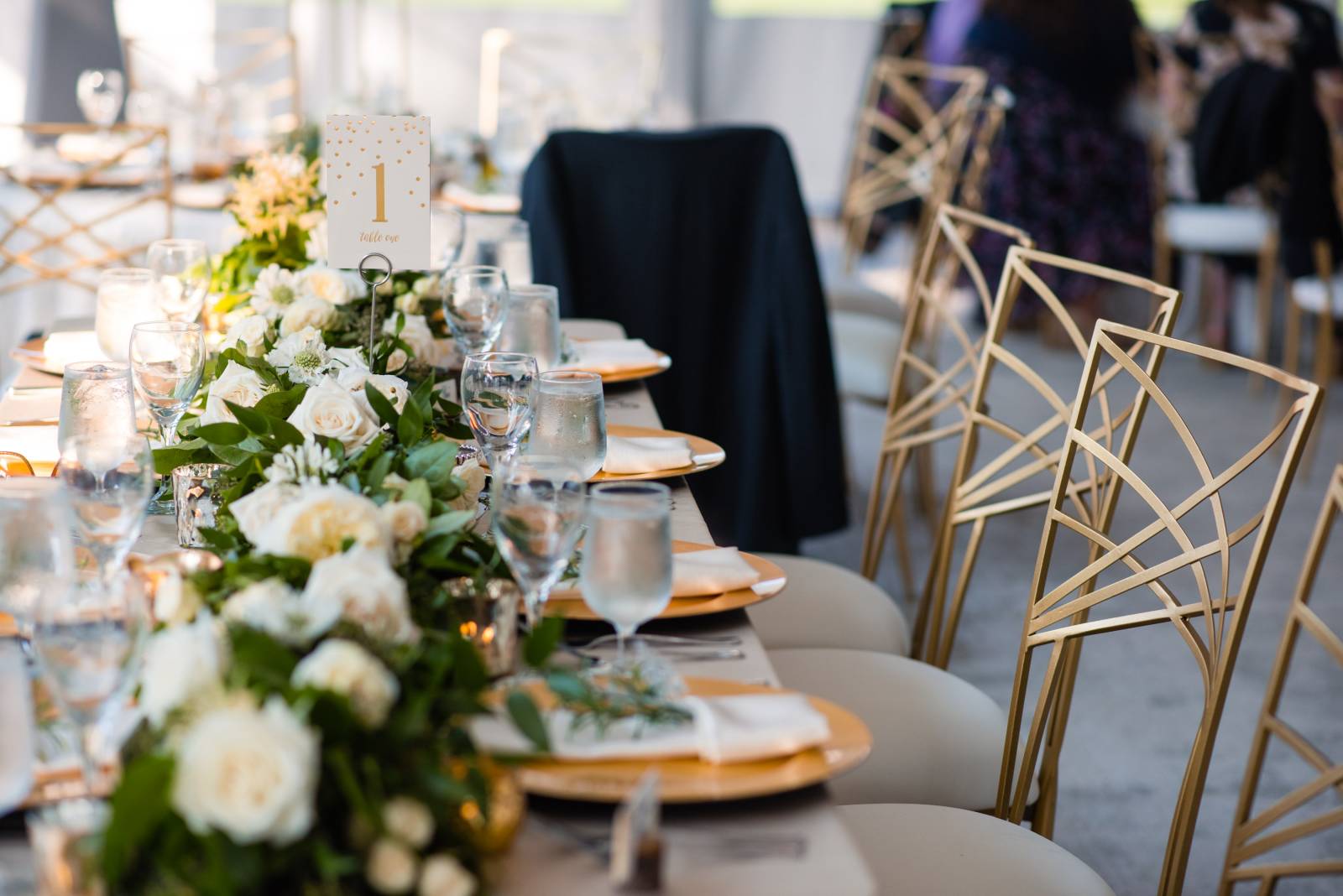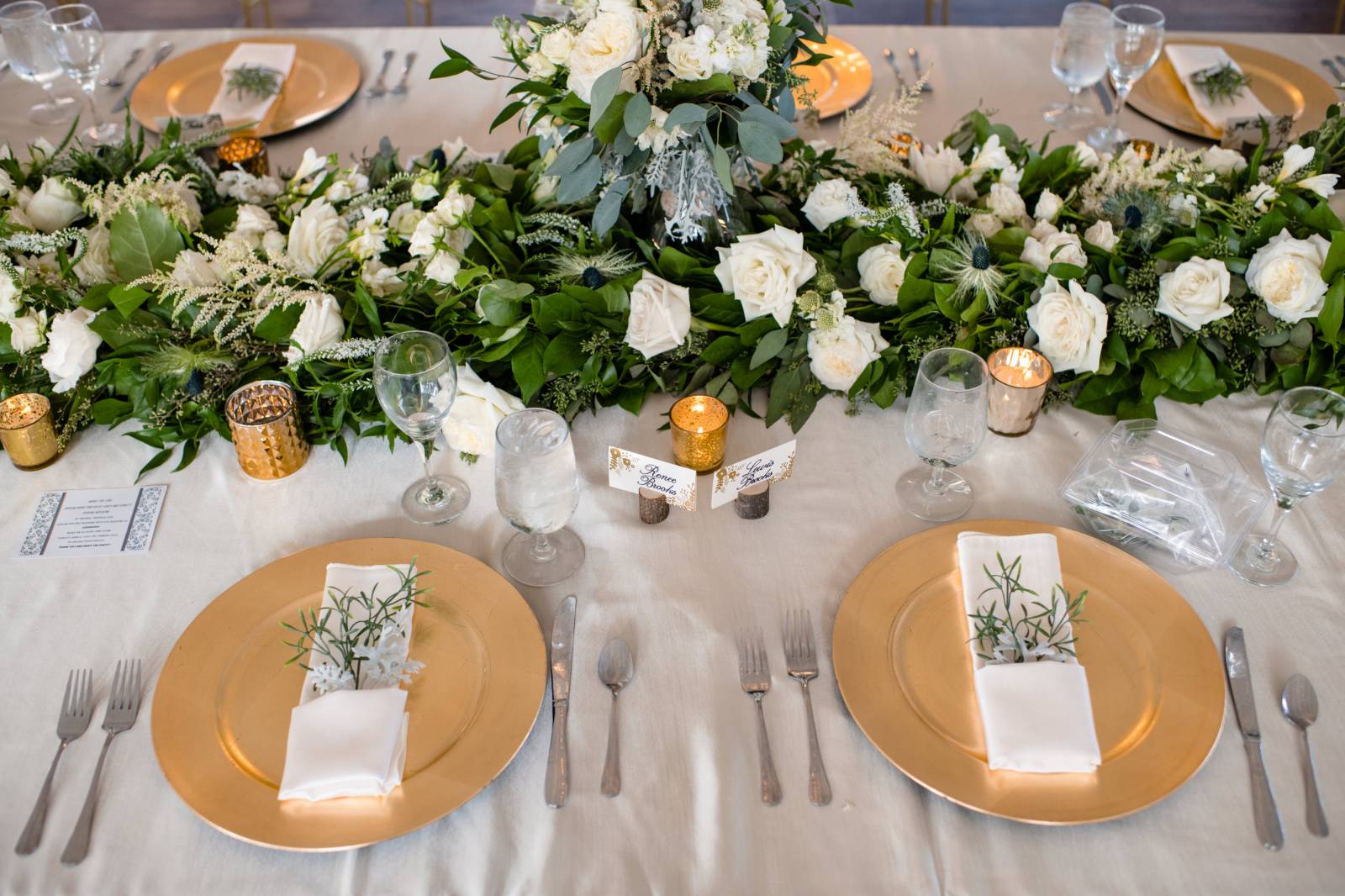 WERE THERE ANY PERSONAL TOUCHES OR DIY ELEMENTS? We folded our napkins and made mini floral bouquets to be stuffed in each one. It made a big impact!

HOW WOULD YOU DESCRIBE YOUR WEDDING THEME OR STYLE? A Midsummer Night's Dream.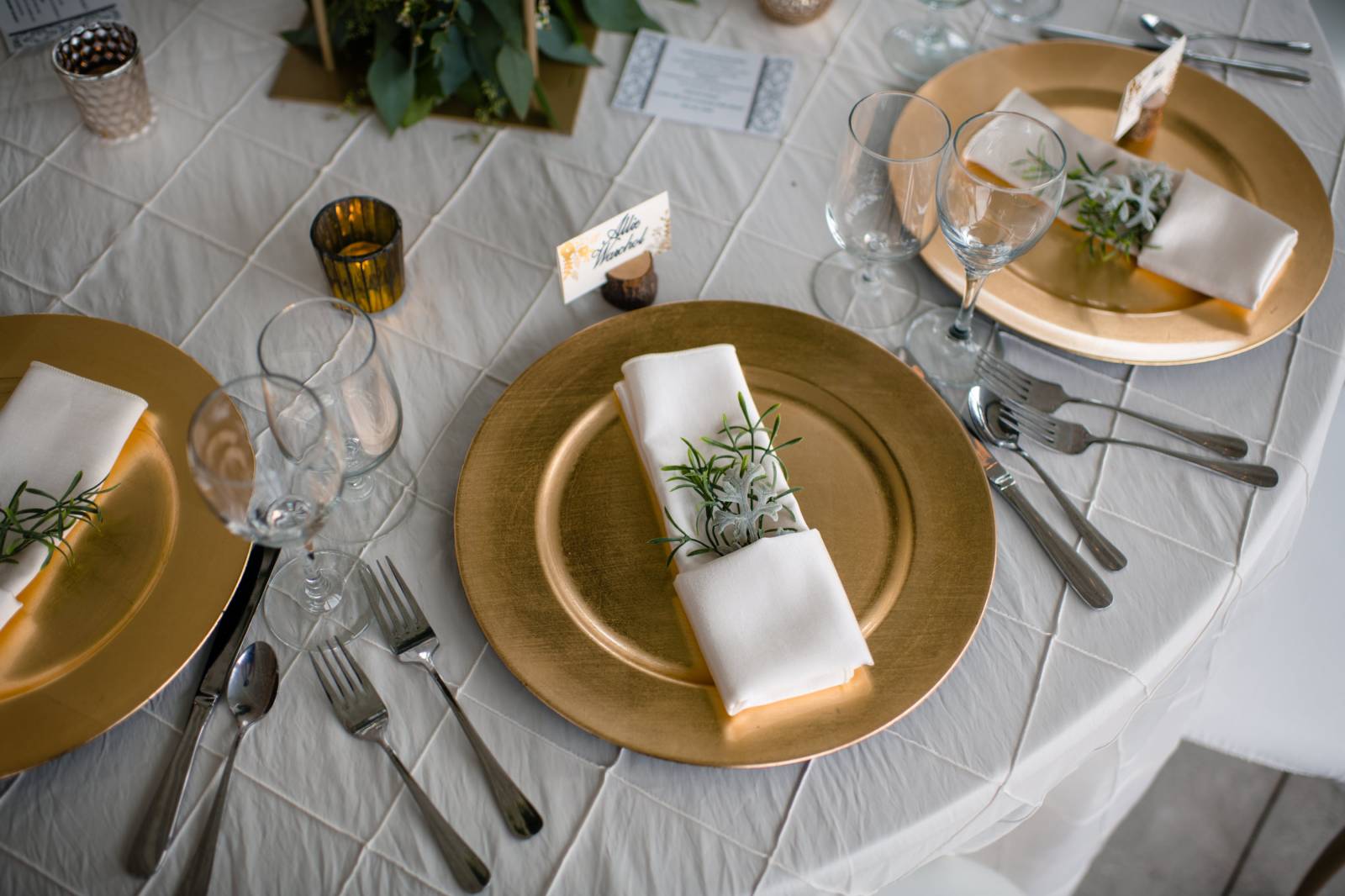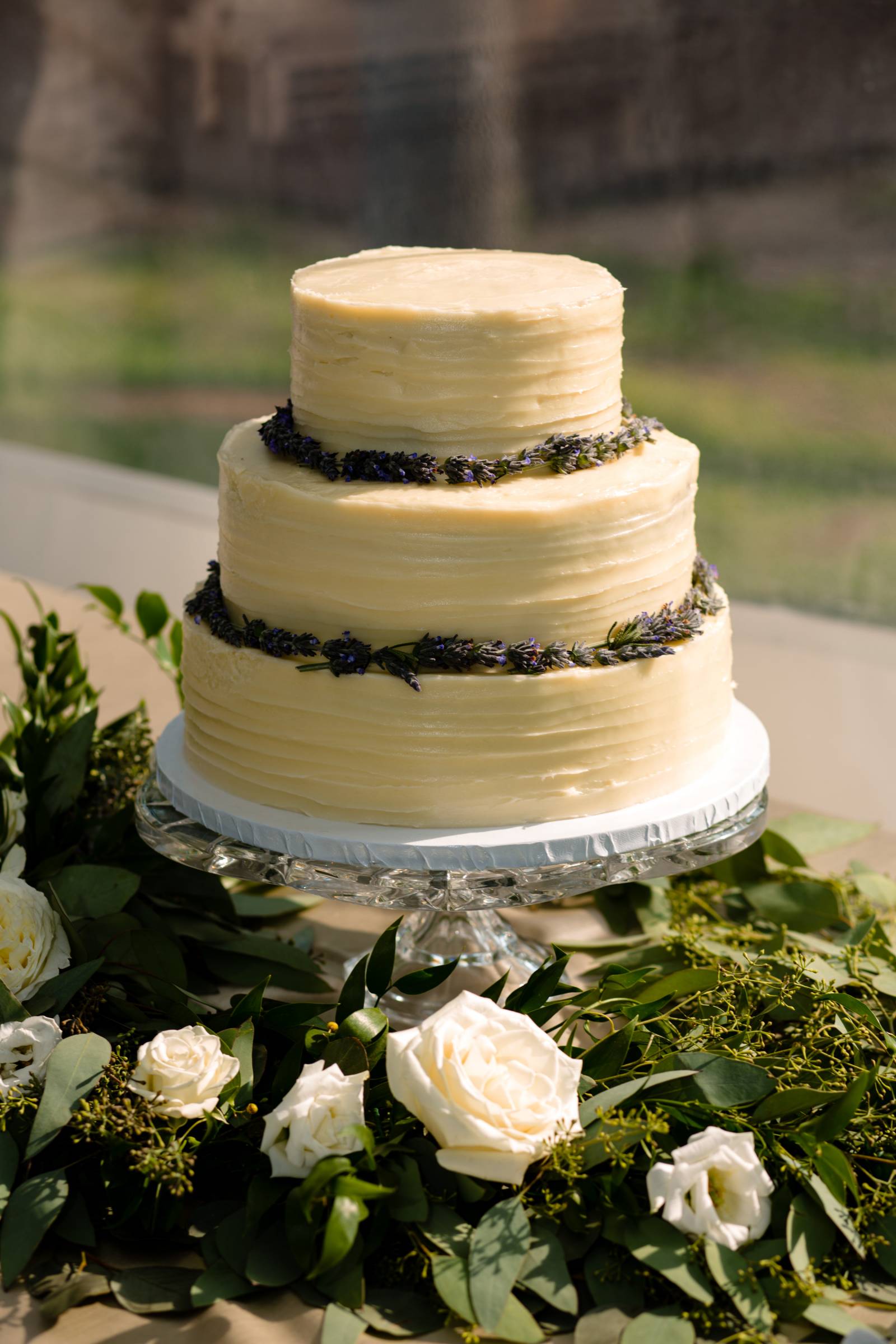 TELL US ABOUT YOUR HONEYMOON PLANS: Just a few short days after the Holidays, we will be escaping to Hawaii for a 12-day trip to Oahu, Maui, and Kuai.
WHAT DOES LIFE LOOK LIKE AFTER THE WEDDING? The greatest adventure yet.
IS THERE ANY ADVICE YOU'D GIVE TO OTHERS PLANNING THEIR WEDDING? Don't take yourself too seriously and let the wedding reflect you.
ANY WEDDING PLANNING REGRETS YOU'D DO DIFFERENTLY? No. The couple of things that didn't go exactly as planned make for the best memories.
WHAT WAS YOUR FAVORITE MOMENT FROM YOUR WEDDING? After the dance started when the photographers pulled us away for some portraits on the 18th green. This was a perfect opportunity for us to see our party from the outside in and we could see all our guests' celebrating because of us. We felt so grateful!
In search of a beautiful Madison wedding venue as today's real wedding? Take a peek through our online vendor gallery to see a full list of area vendors.