We couldn't dive headfirst completely into the spring season after we saw Taylor and Radley's stunning NYE wedding day come our way! Their classic, elegant, and modern celebration at Creamery 201 in Fort Atkinson, Wisconsin, kicked 2022 off with a bang! Like there were literal confetti cannons - how cool, right?!
Captured by Twig & Olive Photography, we love each intentional detail, both big and small, this UW-Madison alumni couple's special day entailed. Featuring Vera's House of Bridals, daffodil*parker, Creative Confections by Alicia, Upstairs Downstairs Catering, Wayne Ace Bus & Limo Service, Cedar & Spice, and Event Essentials, all the sleek black and white wedding inspiration is coming in 3, 2, 1...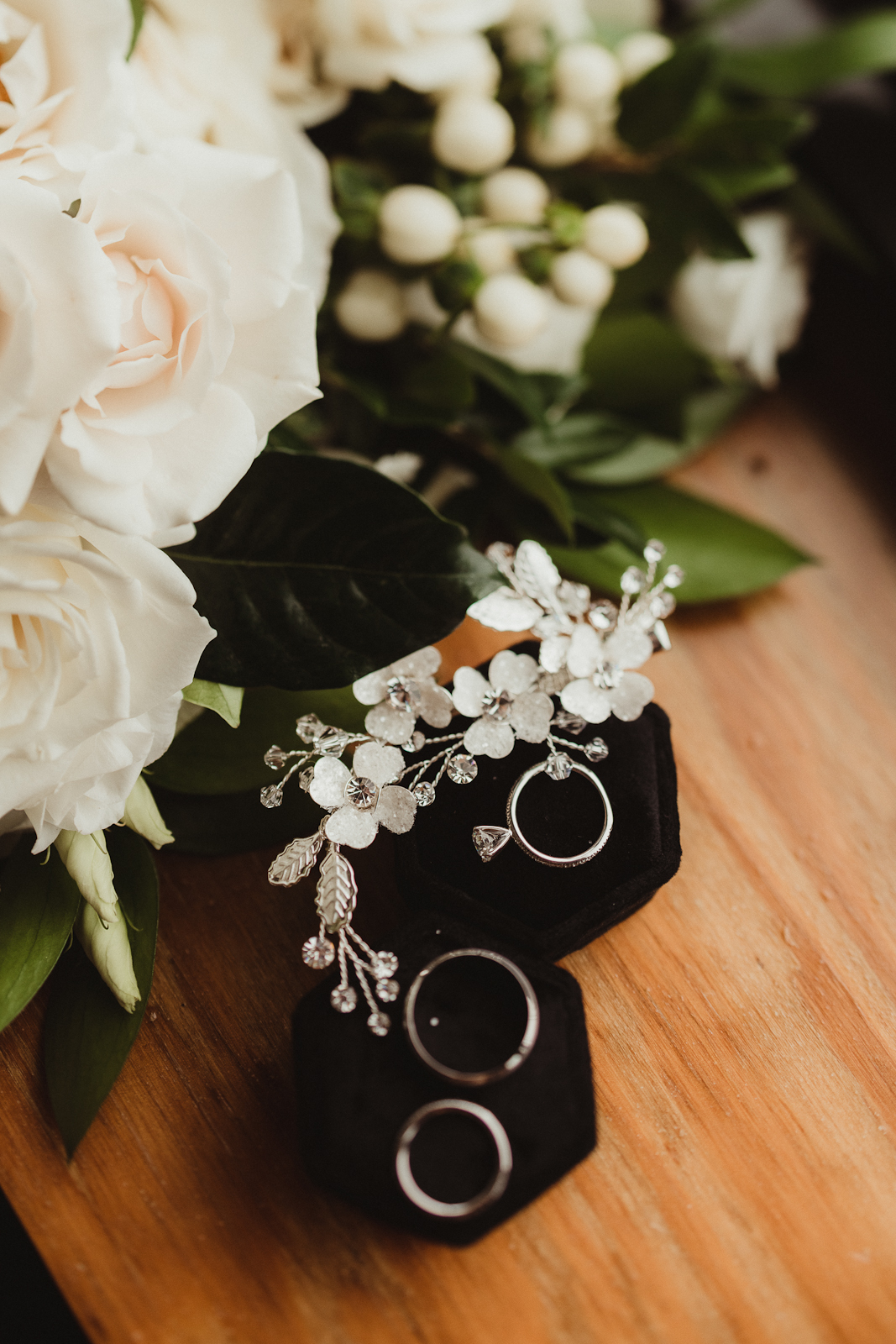 WEDDING DATE: 12/31/21
HOW DID YOU MEET? I was in nursing school at UW-Madison, and Radley was in UW's Farm and Industry Short Course. My sister's now-husband was also at UW-Madison for Short Course, so I visited with them a lot. I met friends there along the way, and the following year when visiting them, I was introduced to a charming guy playing an air guitar to "Thunderstruck," and the rest is history!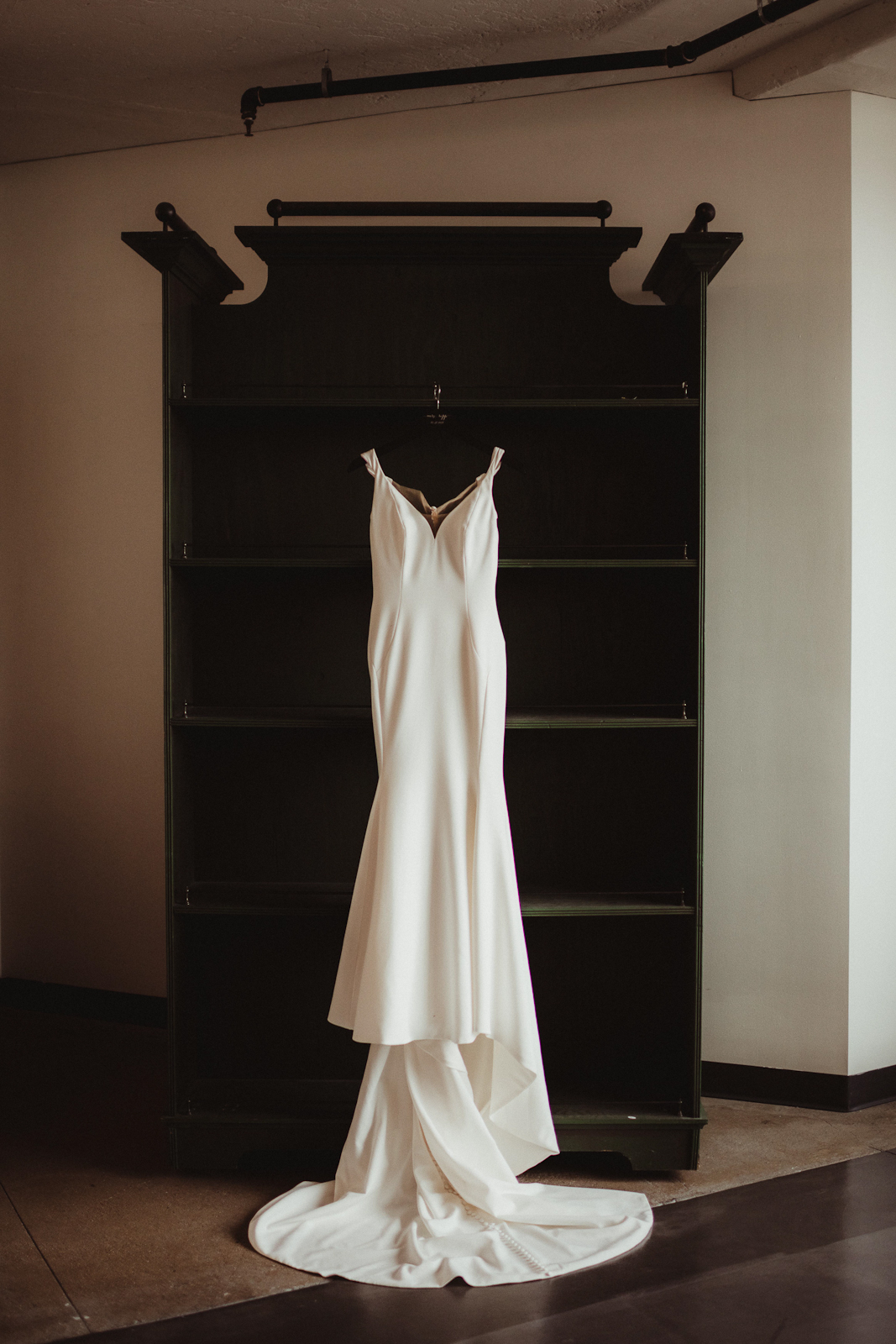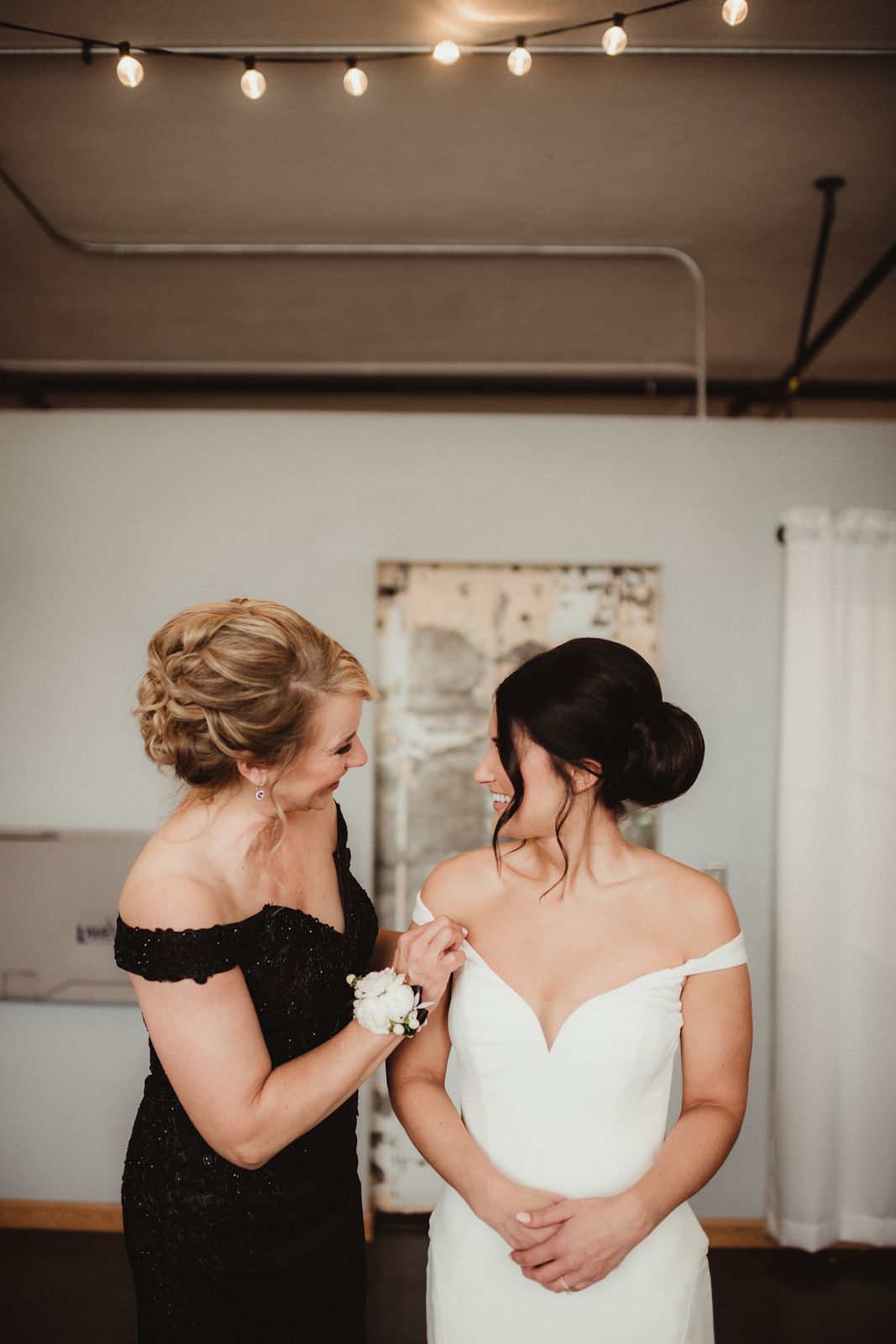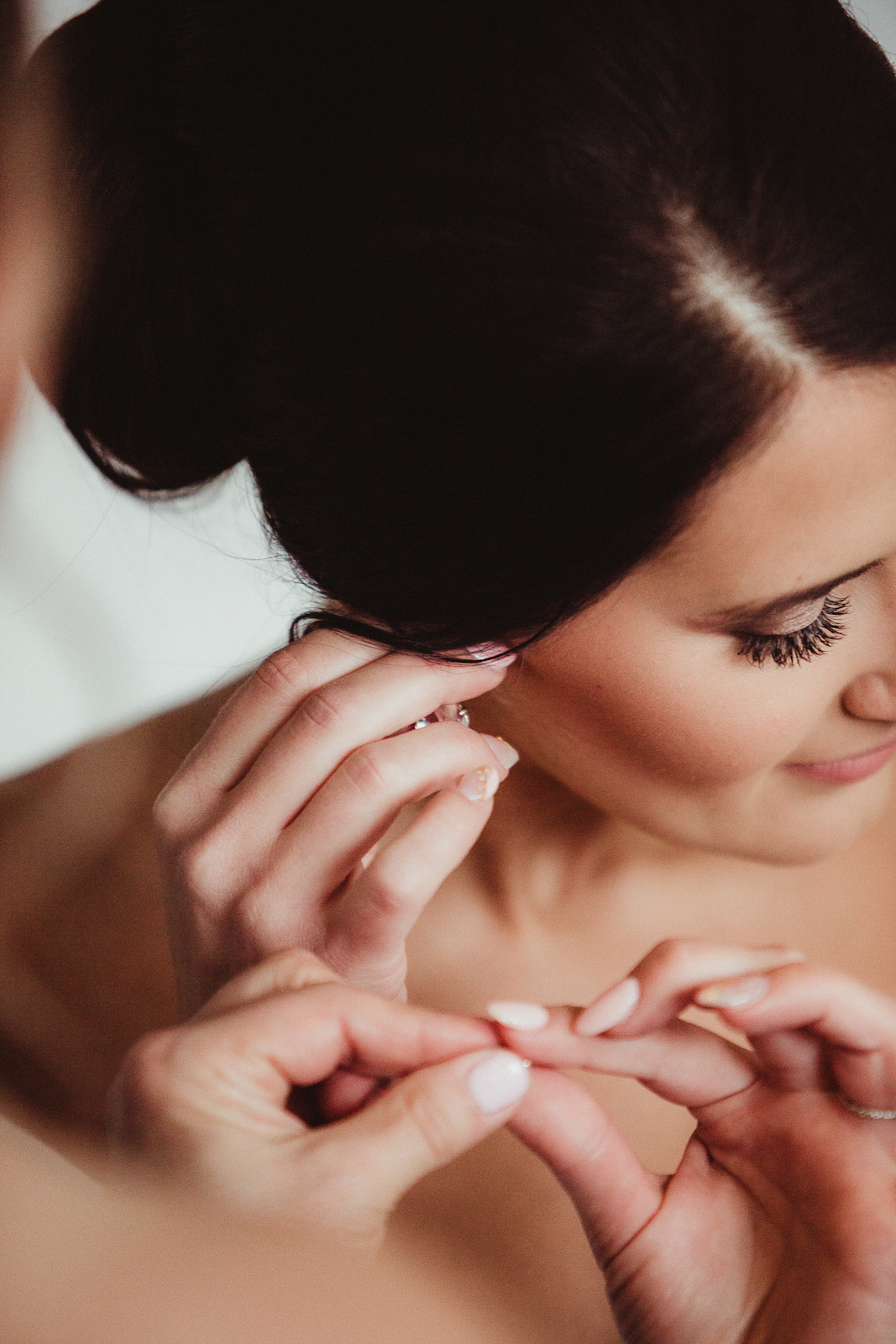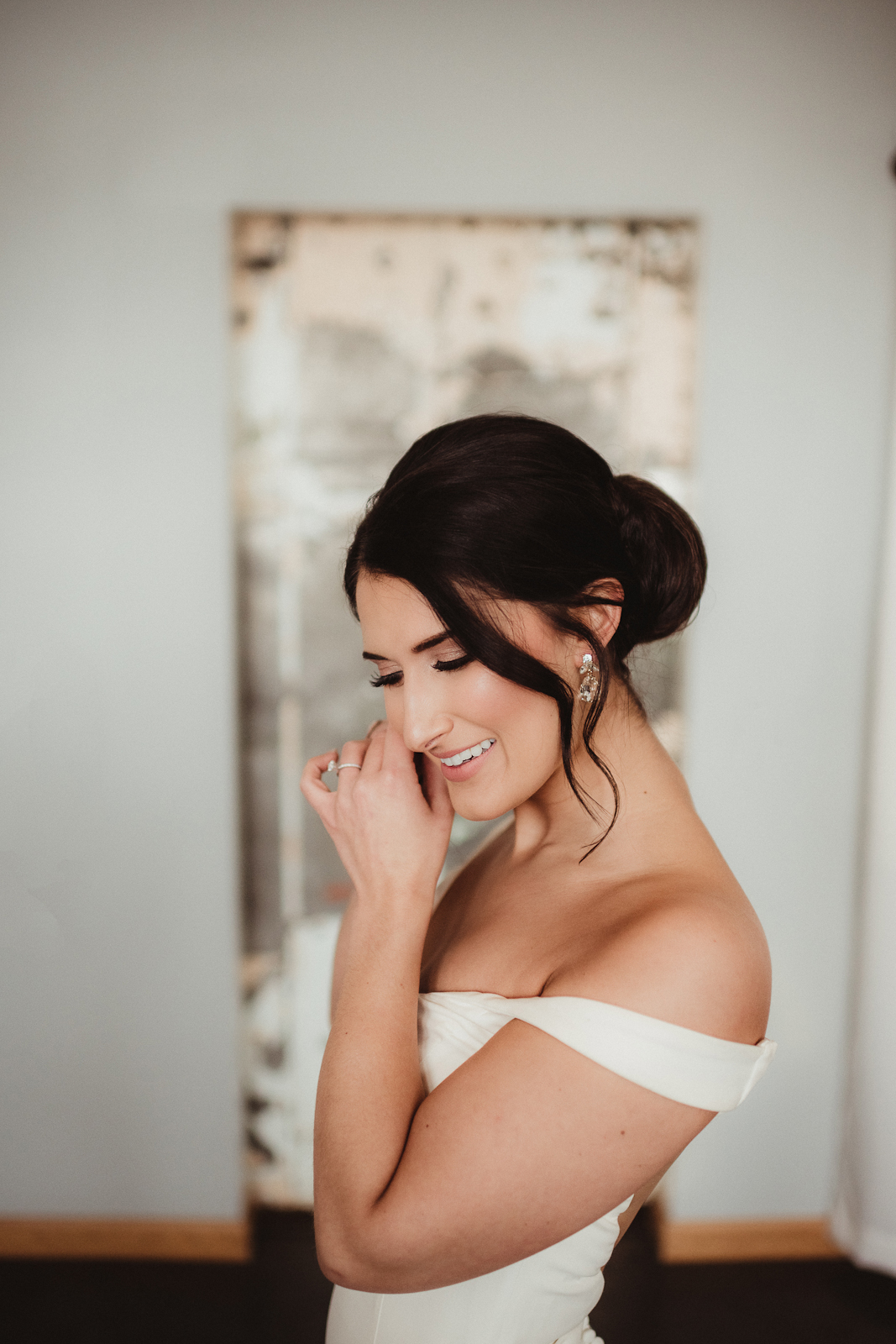 HOW DID YOU KNOW YOU HAD FOUND "THE ONE"? We both agree that there was no big moment where we realized that we had found "the one." From the very beginning, though, we knew we had found something special in each other. The more time we spent together, the more we noticed our values and priorities matched up, and the connection we felt to one another only got stronger. And when we started to imagine our futures, we realized we couldn't picture it without one another.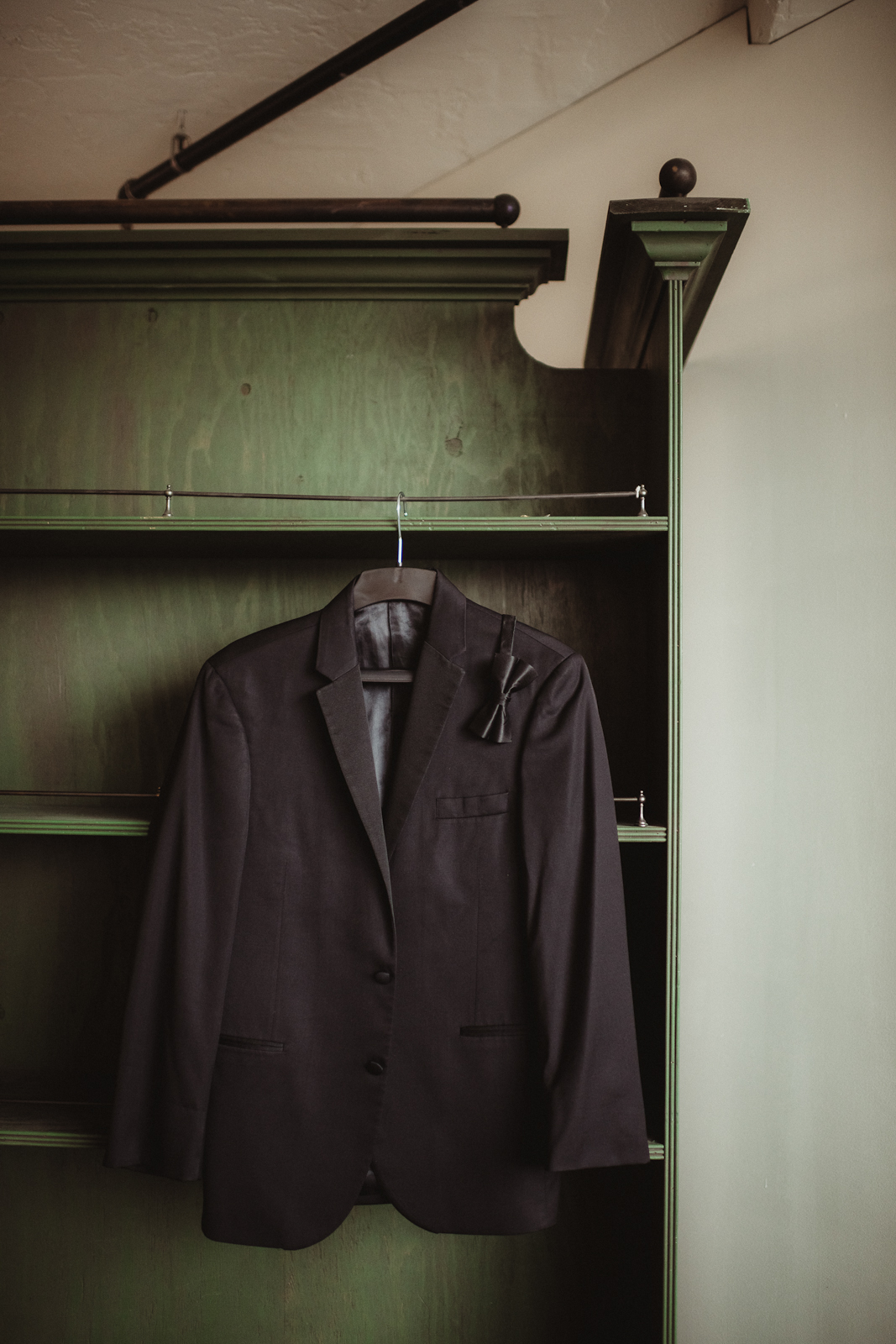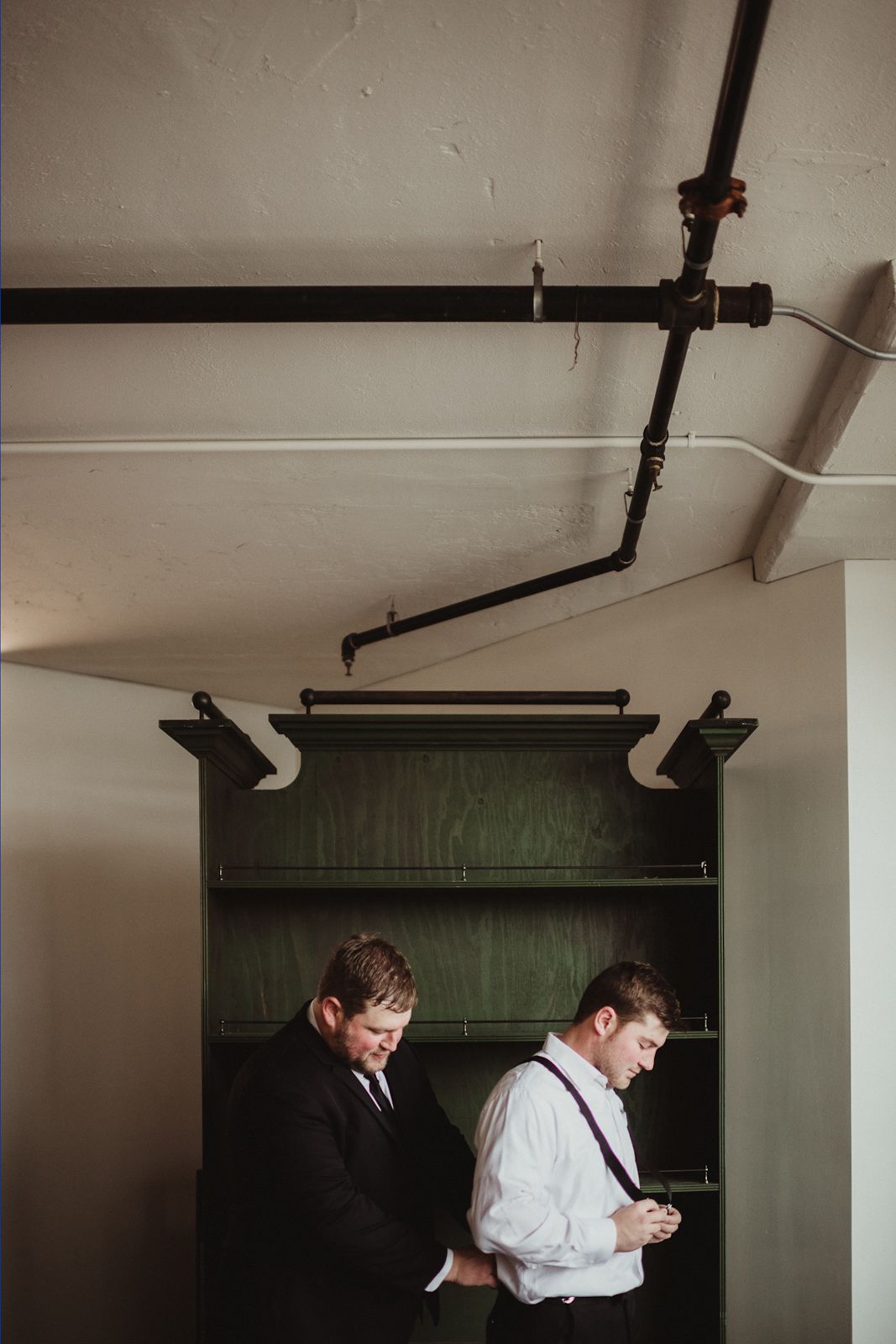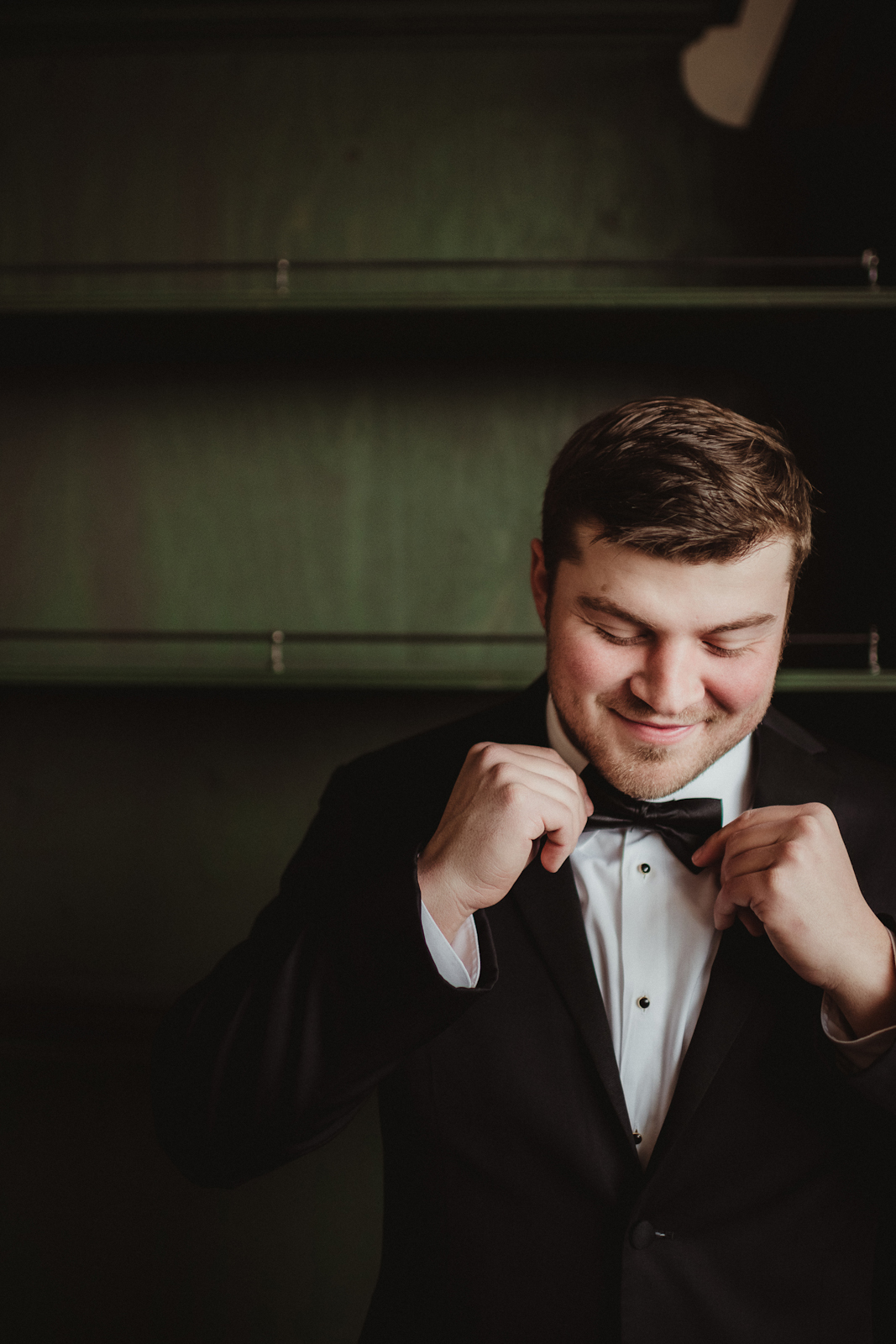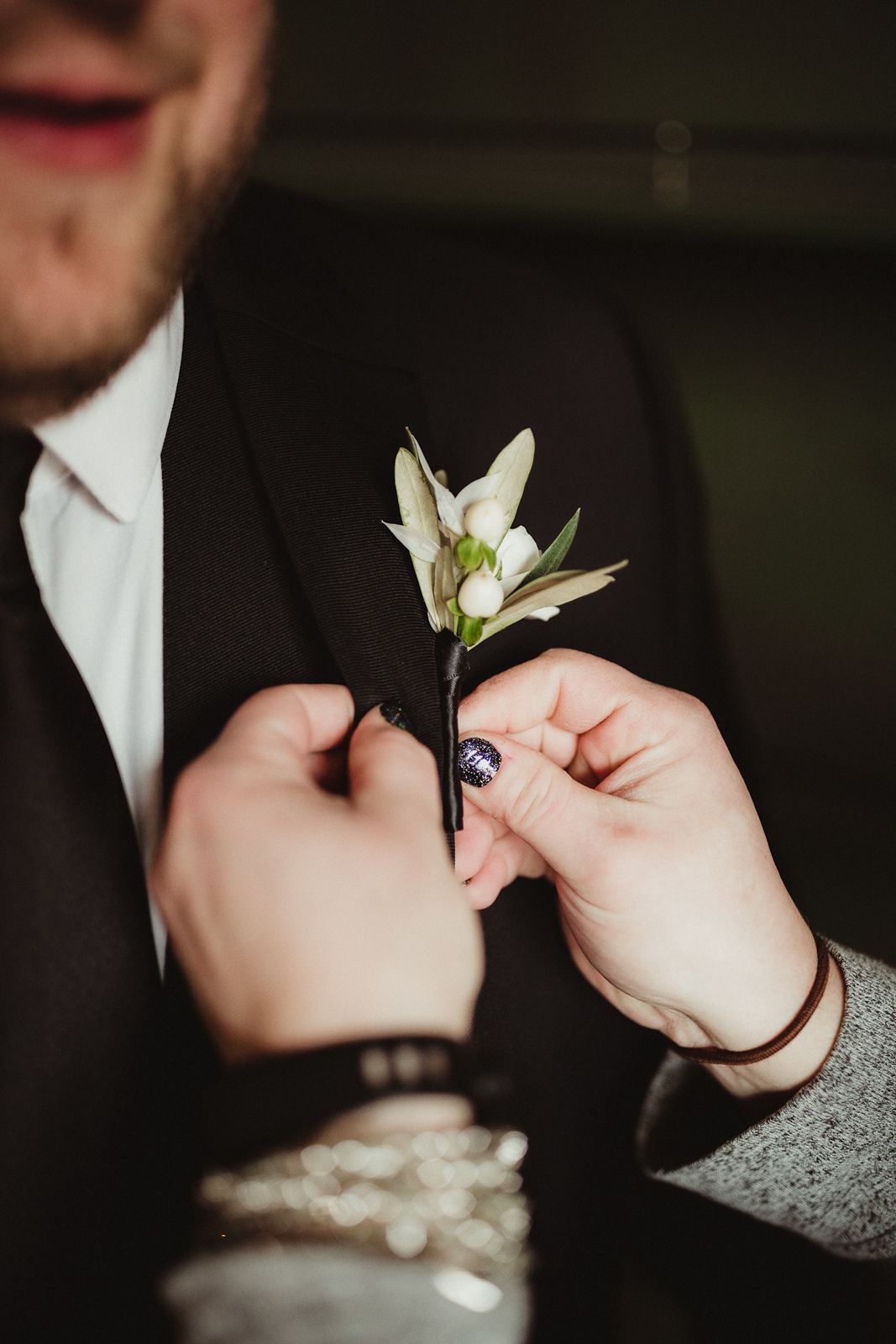 TELL US ABOUT YOUR PROPOSAL: Radley farms with his family, and I occasionally help move cattle in the mornings. One late summer morning, I helped Radley move cattle as usual, but after he requested I help throw tires off of a bunker of feed. Not a particularly glamorous job, but I was up for the challenge. The bunker was full of feed and very tall, so his brother (our sneaky photographer!) lifted us up to the top with a piece of farm equipment. When we got to the top, there was a sign asking, "Will you marry me?" and Radley dropped to one knee. After the shock of what was happening wore off, I was able to choke out a "yes" through tears... and then ask if we actually had to move the tires. We didn't!
DESCRIBE YOUR WEDDING ATTIRE: Timeless, elegant, classic.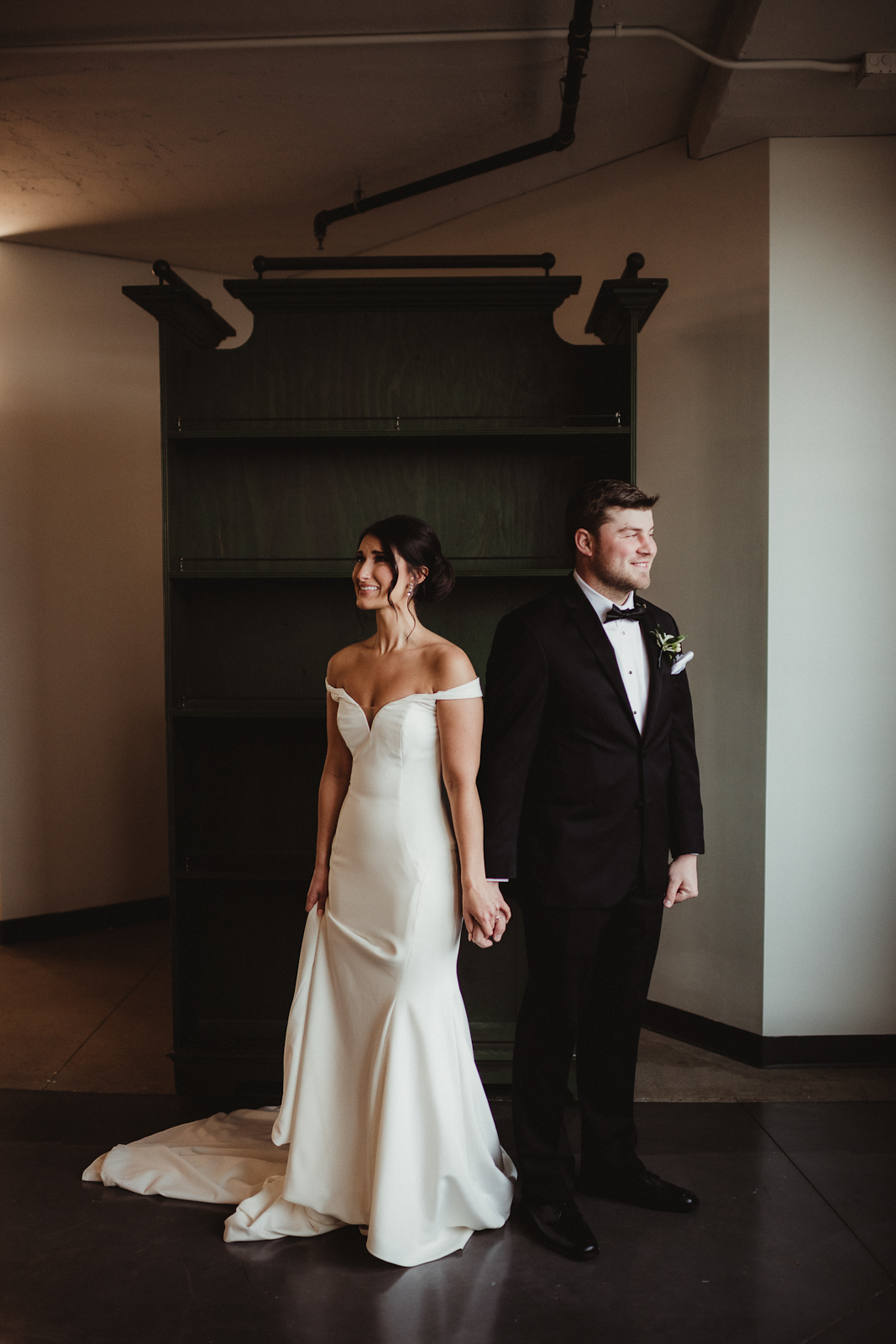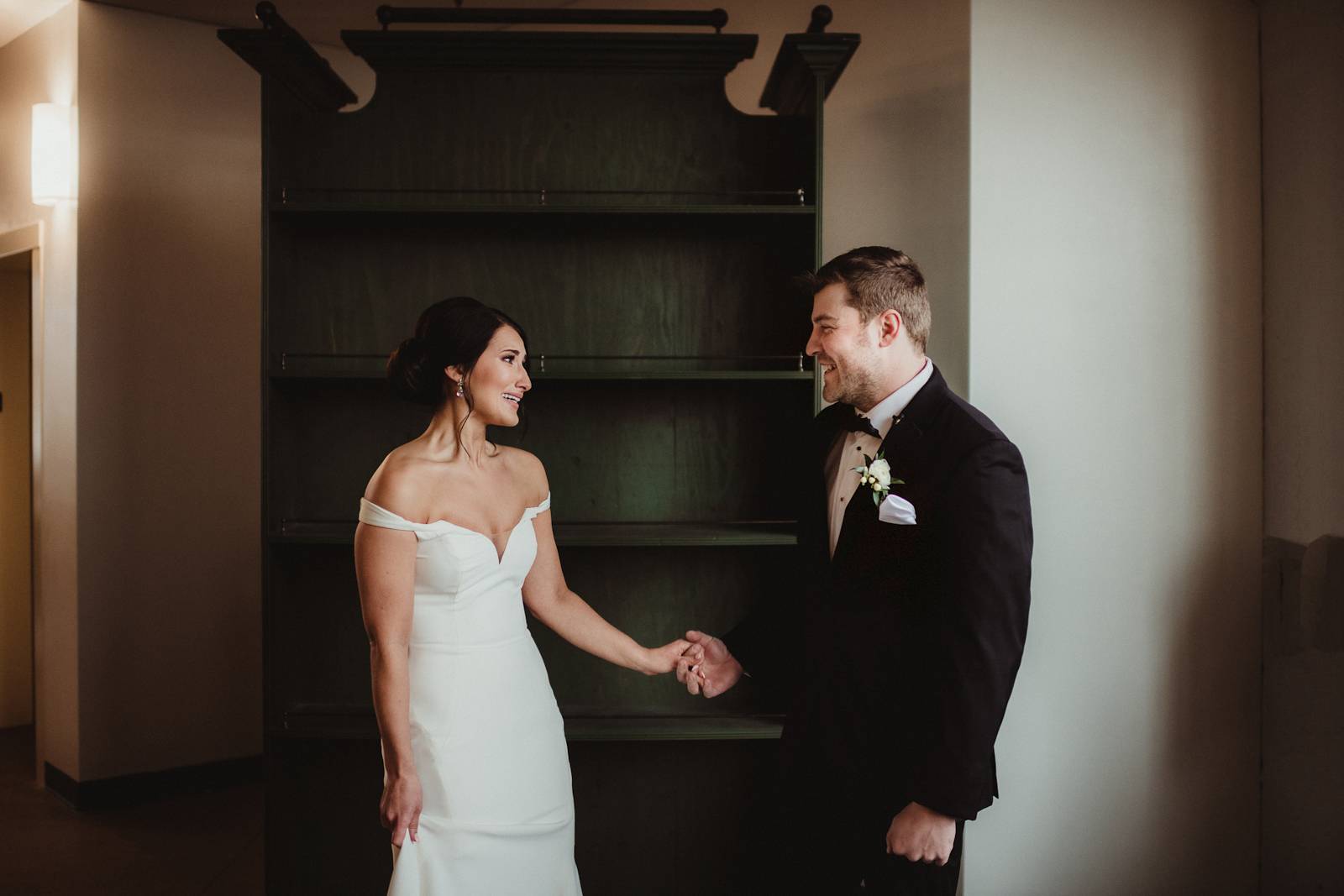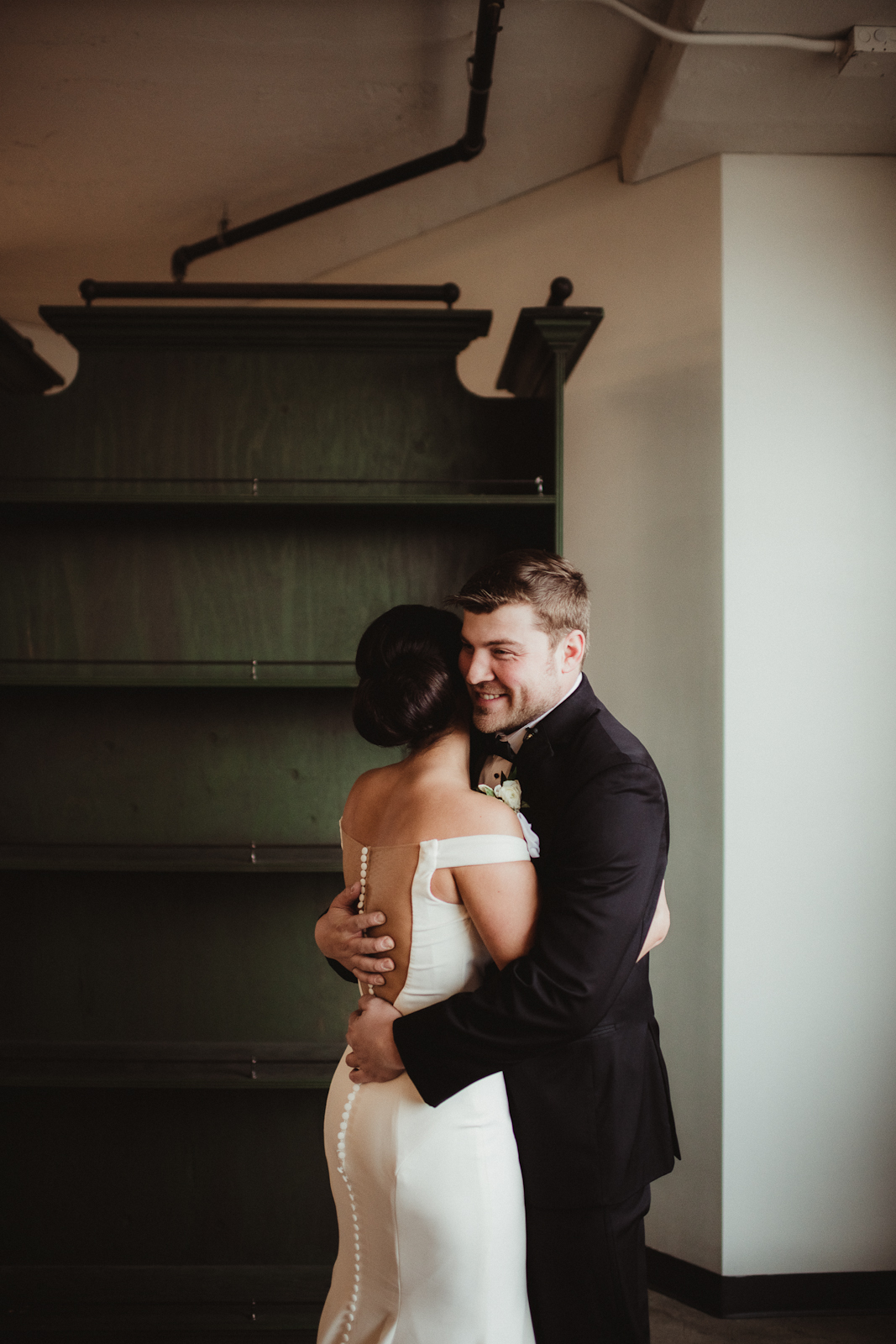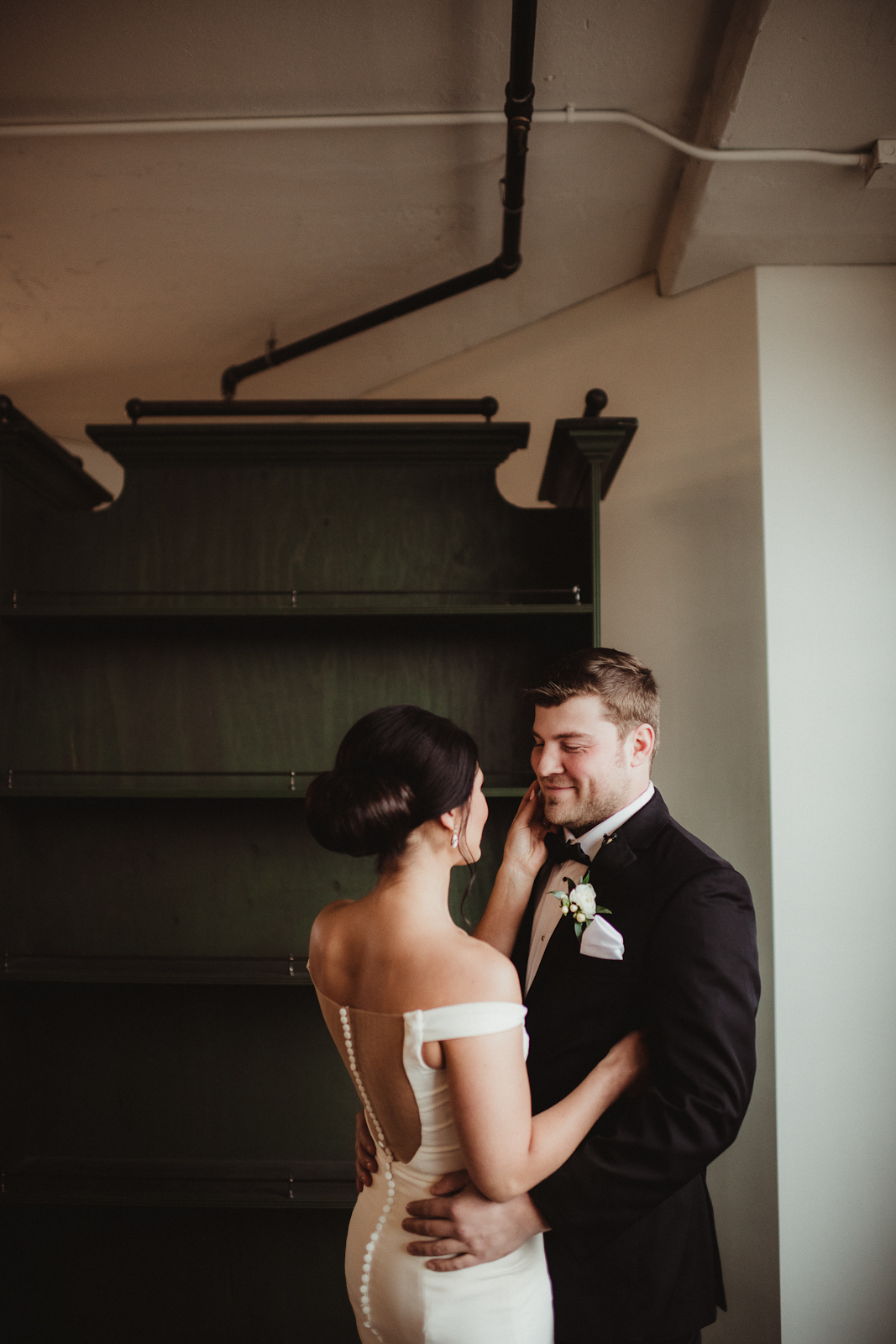 WERE THERE ANY PERSONAL TOUCHES OR DIY ELEMENTS? We are lucky to have long-lasting examples of love in our families. We highlighted our parents' and grandparents' wedding photos at one of the welcome tables to display this.
Our escort board (shout out to Cedar & Spice!) was one of my favorite personal touches. I had individual cards printed with our guests' names and table numbers. Our florist, Daffodil Parker, inserted greenery into each card, and then we hung the cards onto an 8x8 custom board from Cedar & Spice. Once people took their cards to be seated for dinner, the display turned into a really cool photo area with our names and date. We had a canon selphi printer to print group photos of guests in that area, and they could write us little messages in a book we ordered off of Etsy. We are happy to have that keepsake, and it was so fun to see our family and friends share photos with our backdrop later on social media!
We also featured thank yous to our parents, families, and friends on the backs of our menus. We felt so much love that day and wanted our guests to know how meaningful their presence was.
Our wedding favor was macarons from Creative Confections by Alicia. We folded square acrylic boxes, and with the help of some awesome co-workers, glued black ribbon around each little box and sealed them all with a gold wax seal. Although this process was way more difficult and time-consuming than I anticipated, they were so pretty, and we didn't have a single macaron left at the end of the night!
It wouldn't be NYE without a little confetti, right?! Our matron of honor and best man shot off confetti cannons during the grand march, and we saved a few cannons for the countdown to midnight. We have awesome photos and memories of this, and it really brought our NYE theme together!
Radley and I both come from farming families, so having our wedding at the Creamery was fitting. It only made sense that we had an extensive charcuterie board complete with a "cake" made of blocks of cheese! It made it even more special that our family and friends made this idea come to life.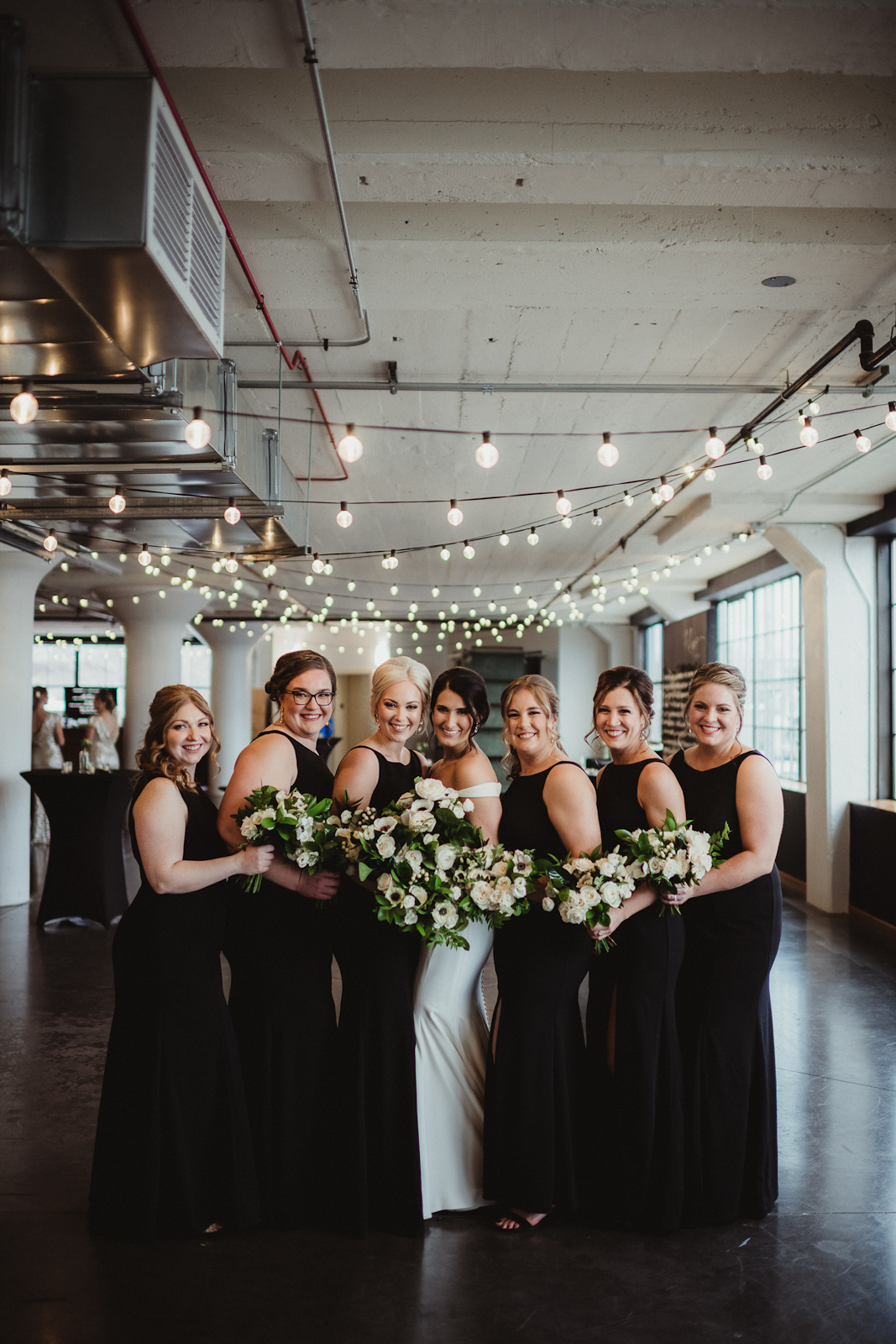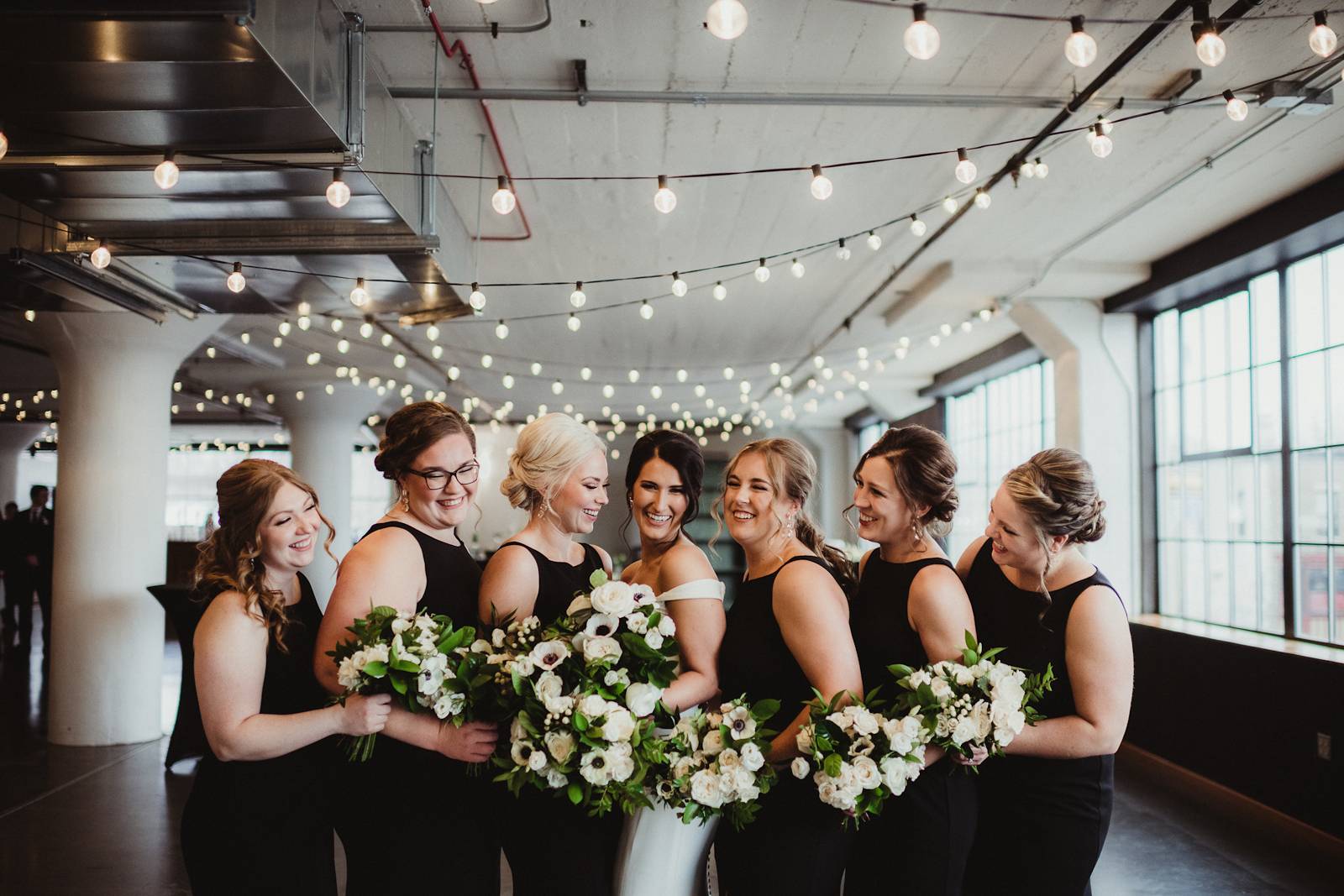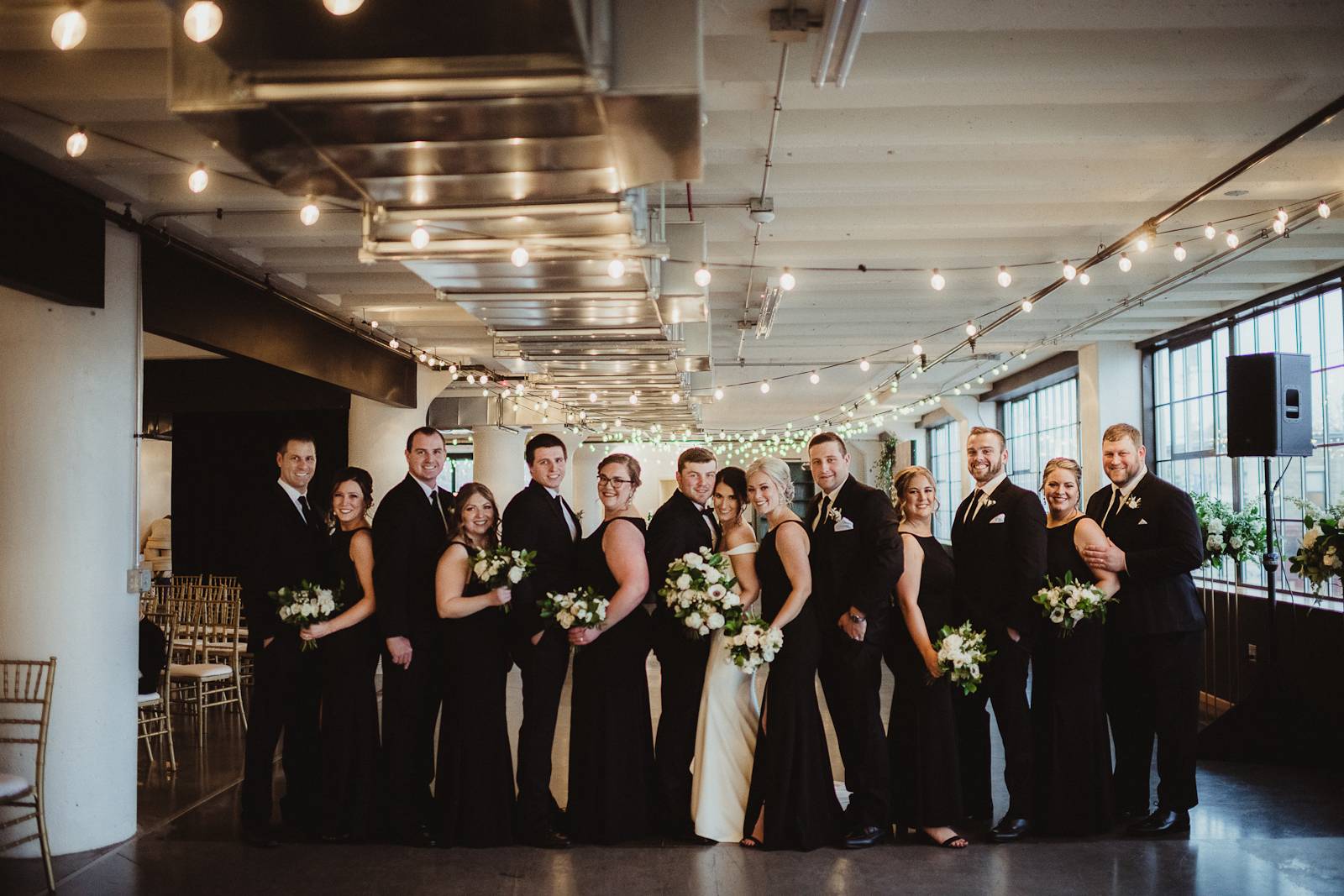 HOW WOULD YOU DESCRIBE YOUR WEDDING THEME/STYLE IN FIVE WORDS OR LESS? Classic, elegant, modern.
WHAT WAS YOUR WEDDING COLOR PALETTE? Black, white, greenery, gold
DESCRIBE YOUR WEDDING FLOWERS: AMAZING. Shout out to Casey and Daffodil Parker. We had beautiful panda anemones, deep greens... I don't even know what all was in my bouquet, but it was stunning. Casey didn't mind my lack of floral knowledge, but took my inspiration photos and ran with them. She really made our day glamorous!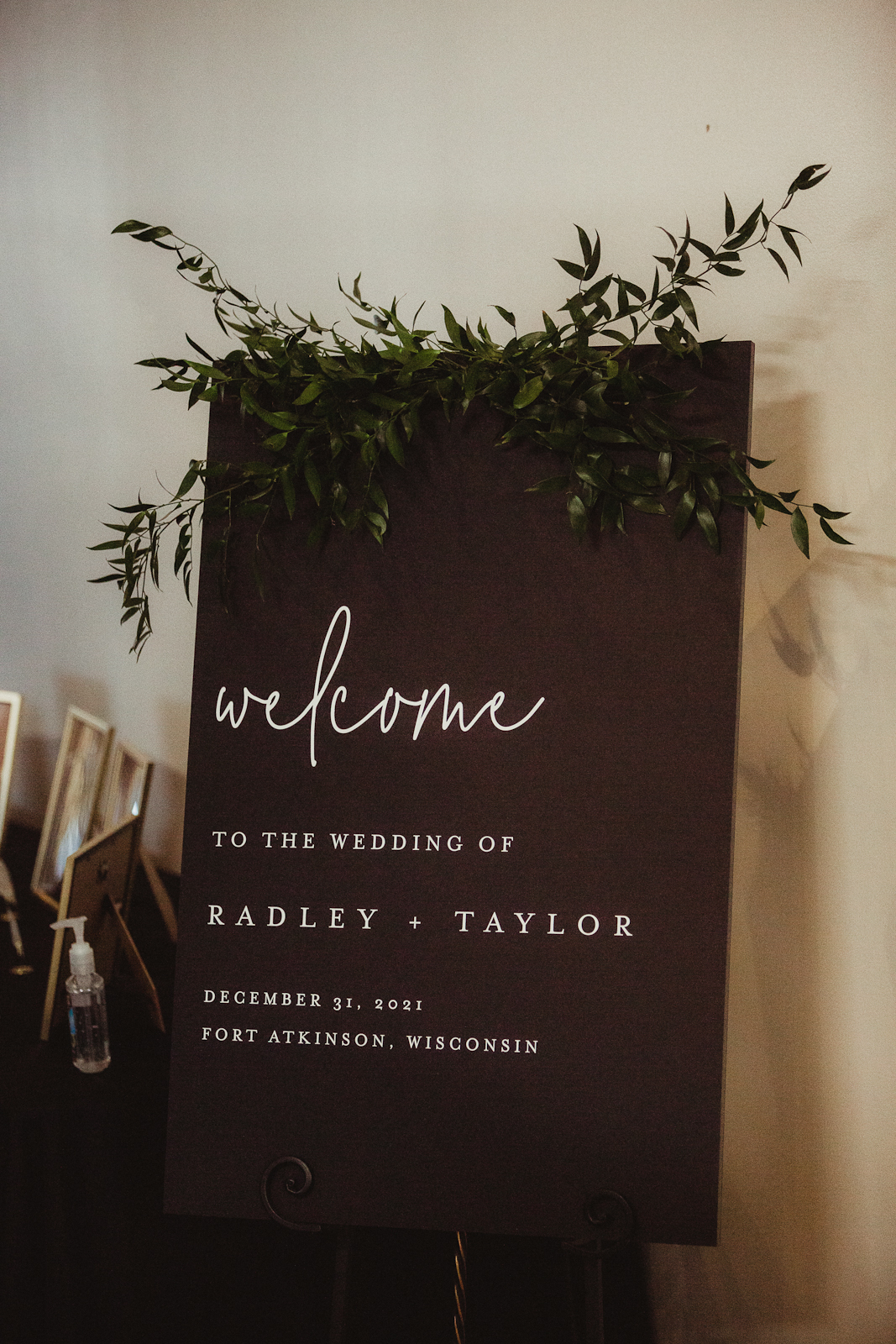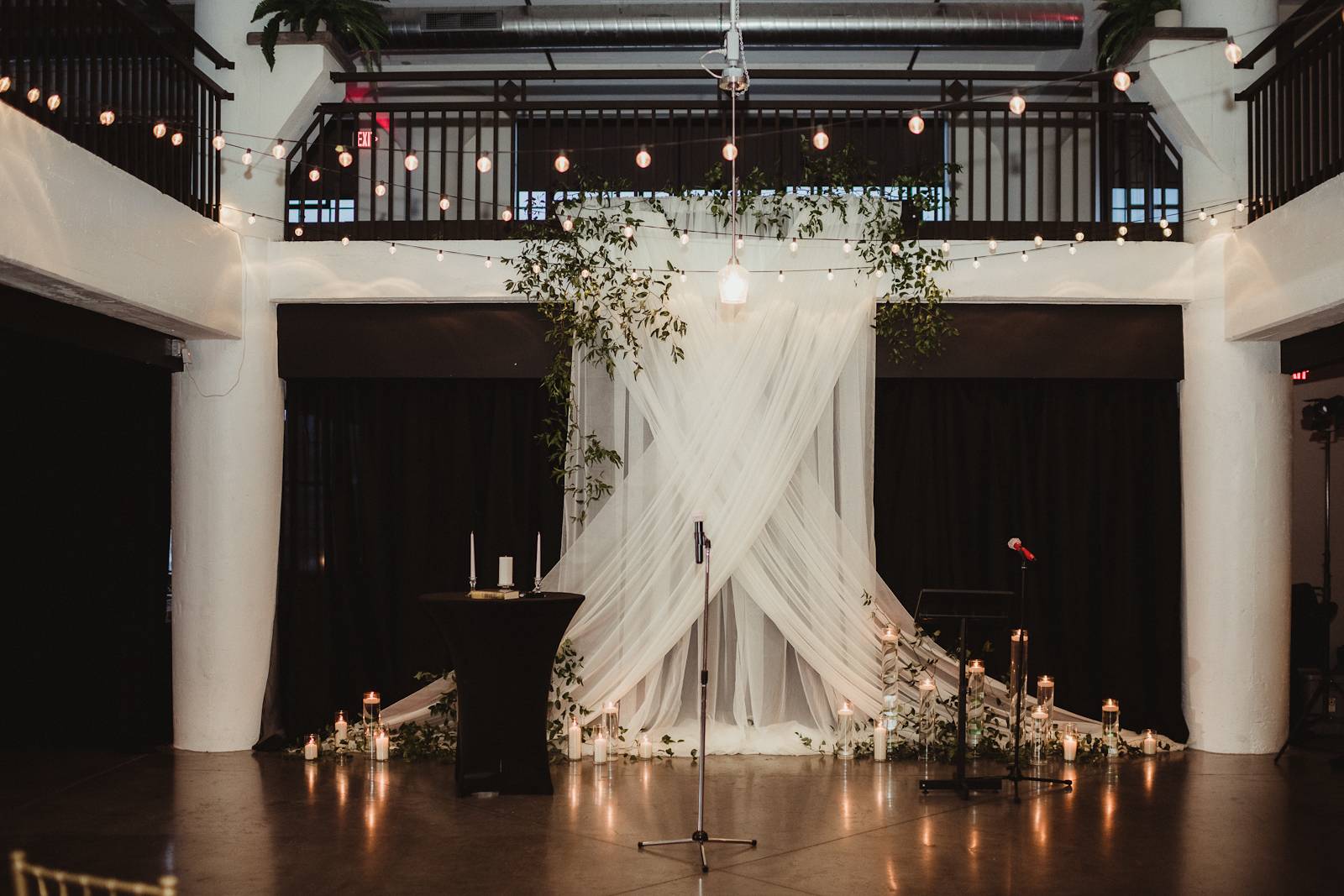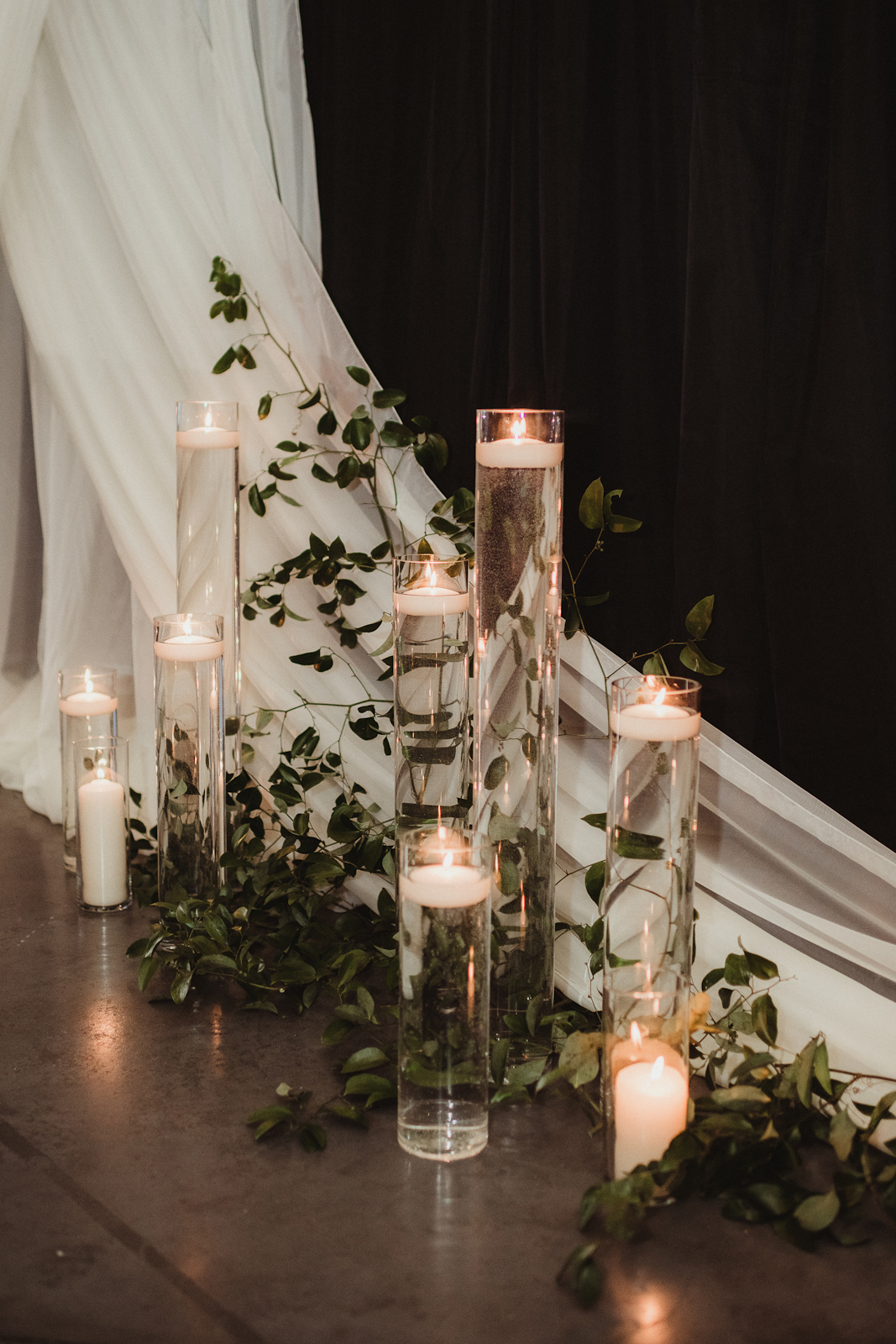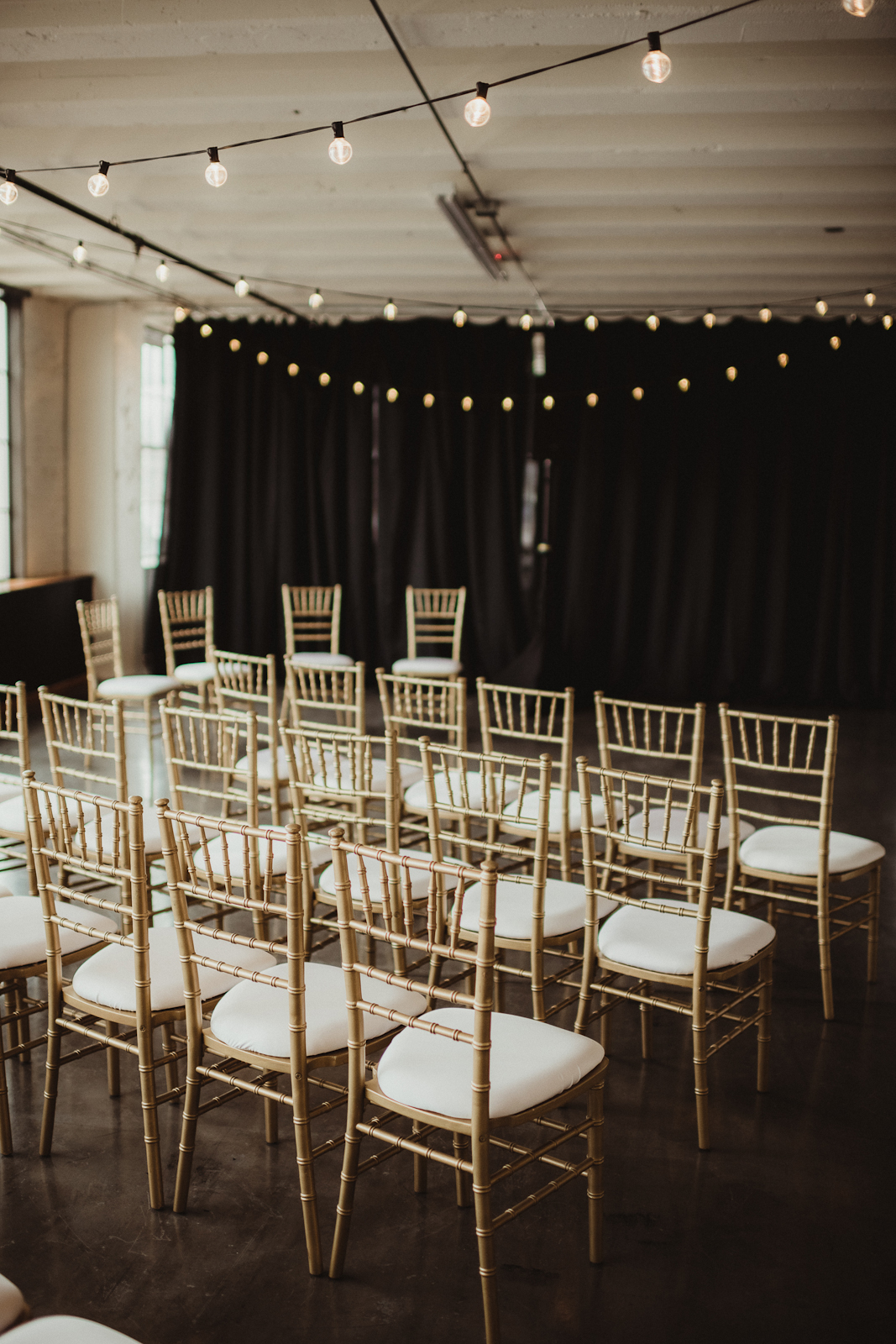 WHAT WAS YOUR INSPIRATION/DESIGN CONCEPT FOR YOUR OVERALL CEREMONY AND RECEPTION DECOR? I wanted to have a very classic, elegant wedding. I hope to look back at our wedding photos years later and still think it was beautiful!
DID YOU USE ANY SPECIALTY CHAIRS, LINENS, CHARGERS, GLASSWARE, OR DINNERWARE? We rented gold flatware and Chiavari chairs from Event Essentials. It really tied our table settings together!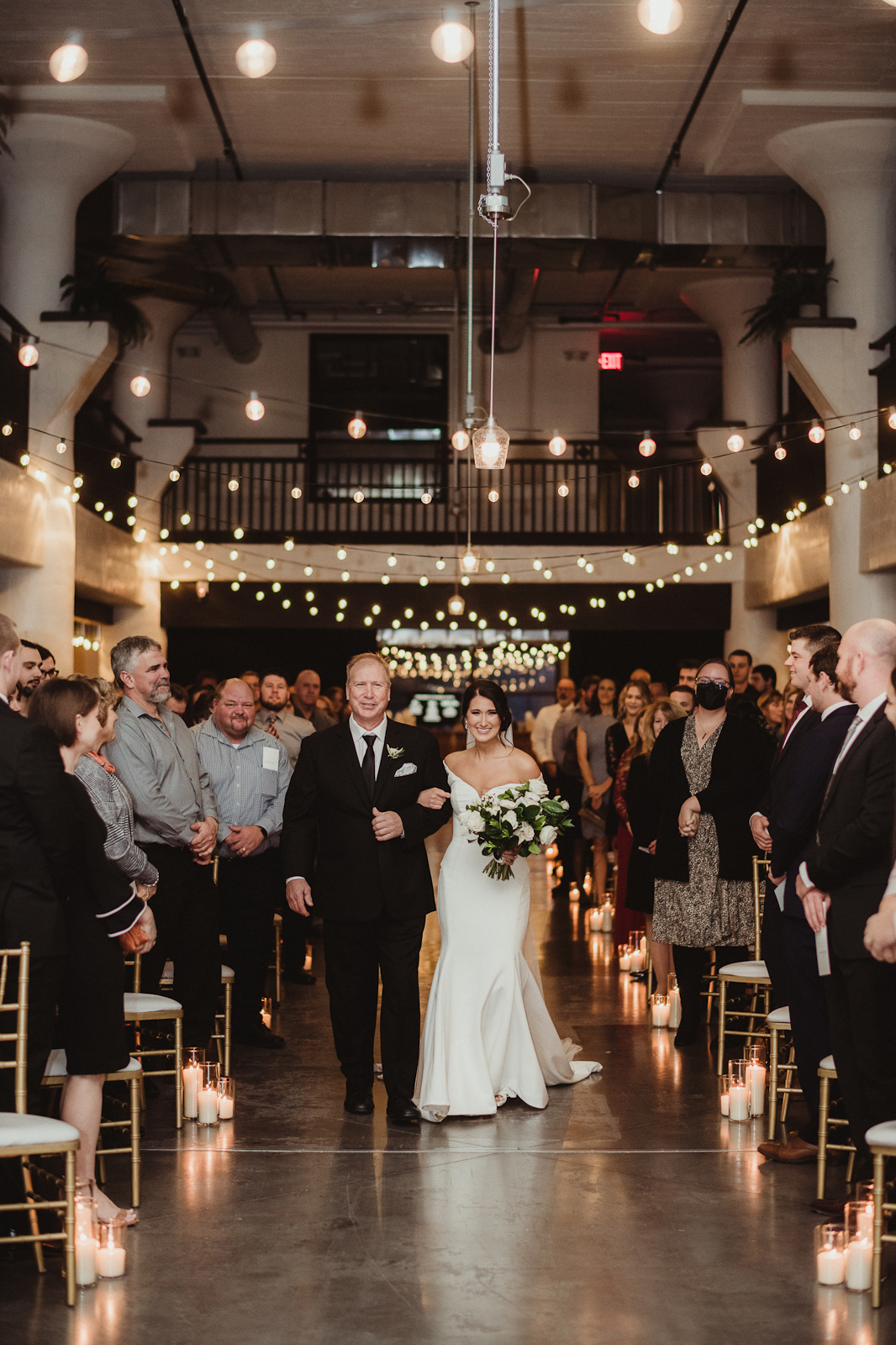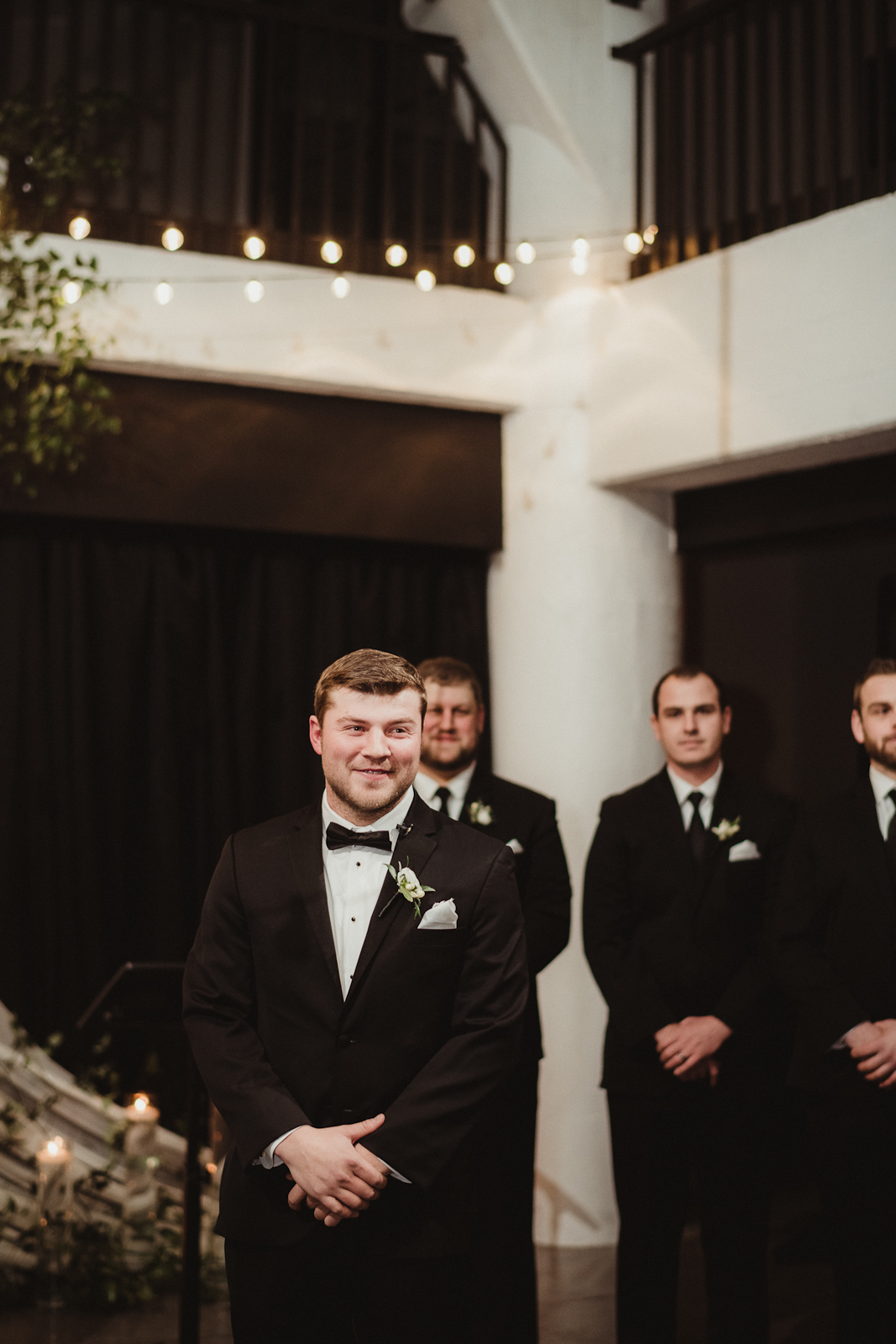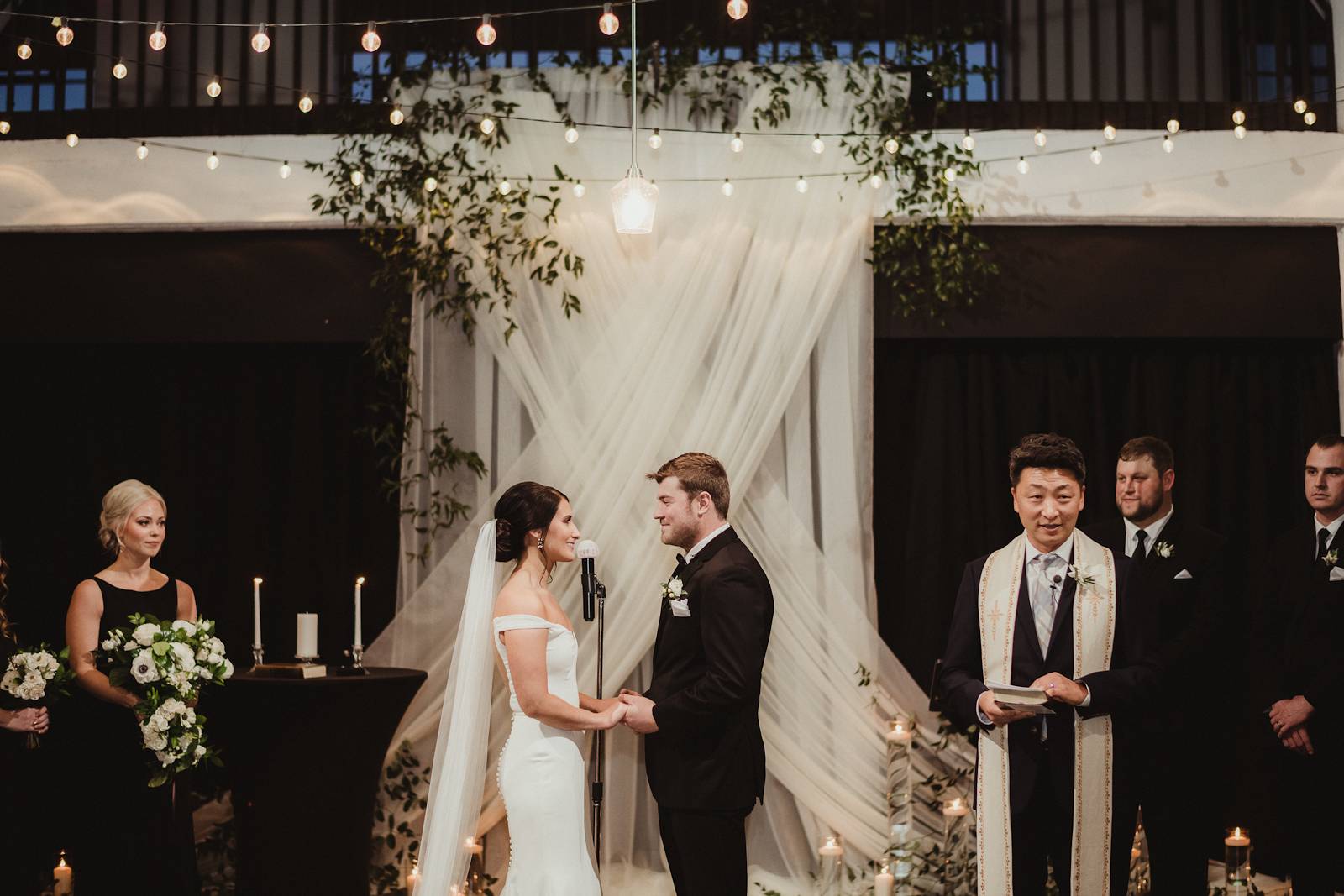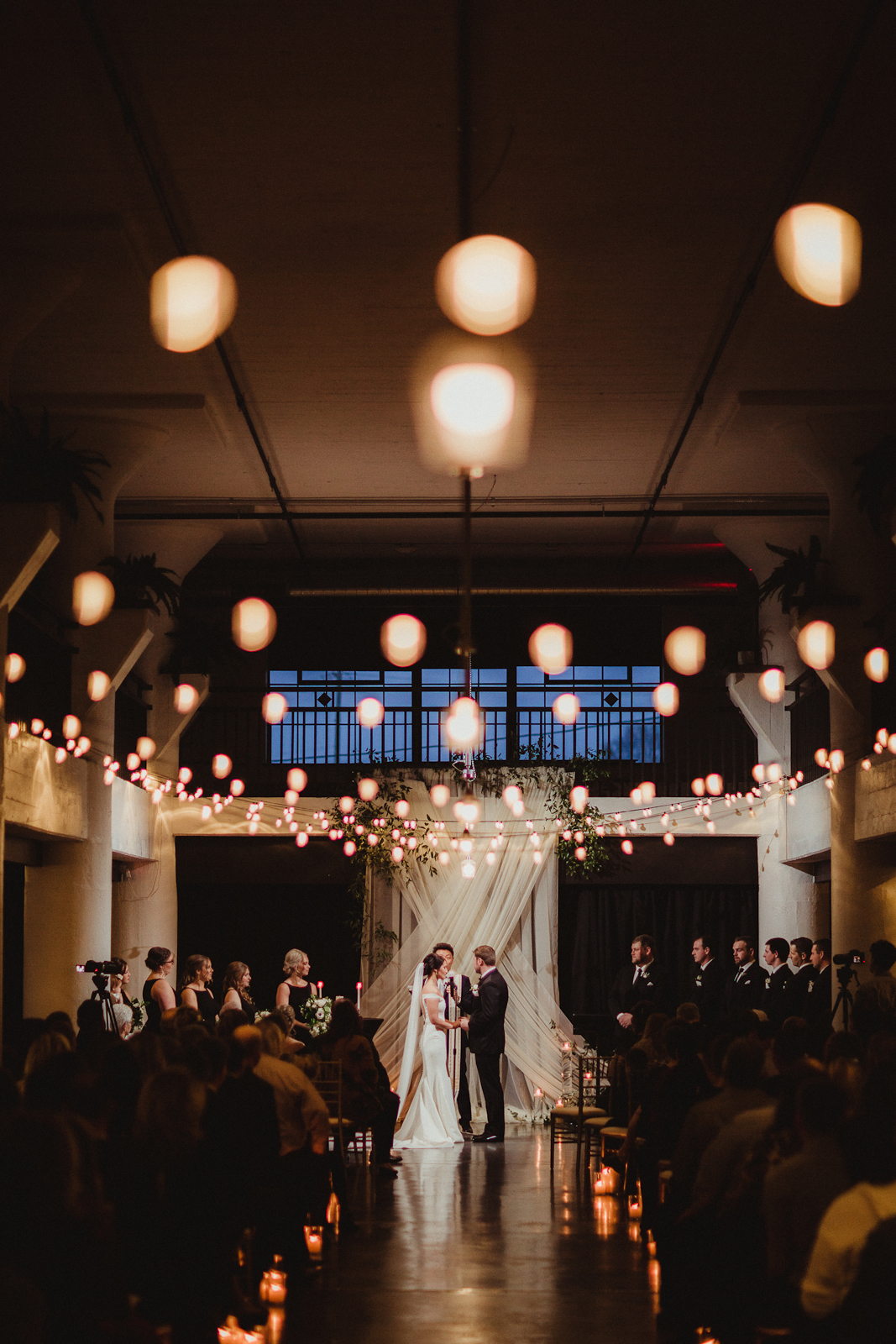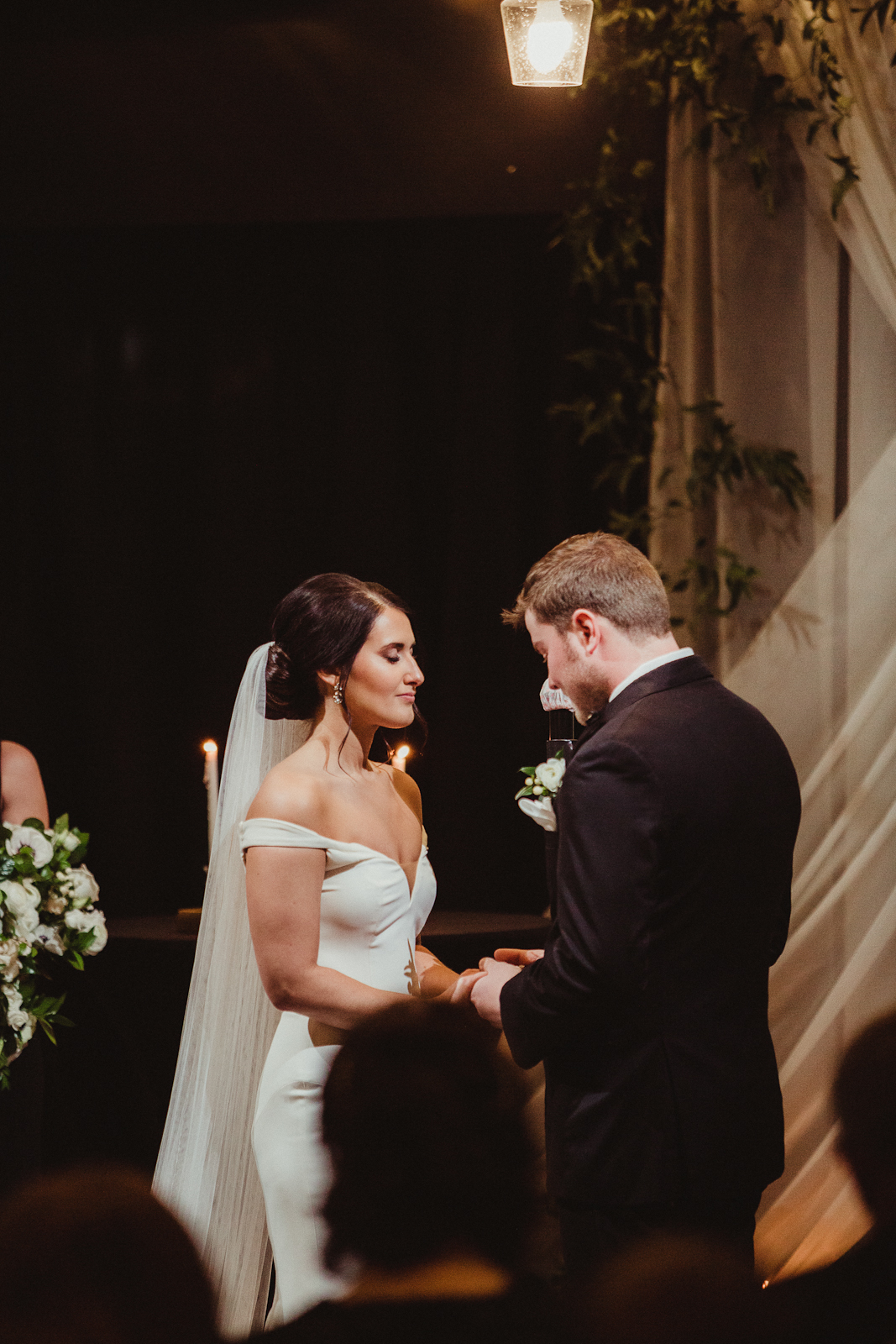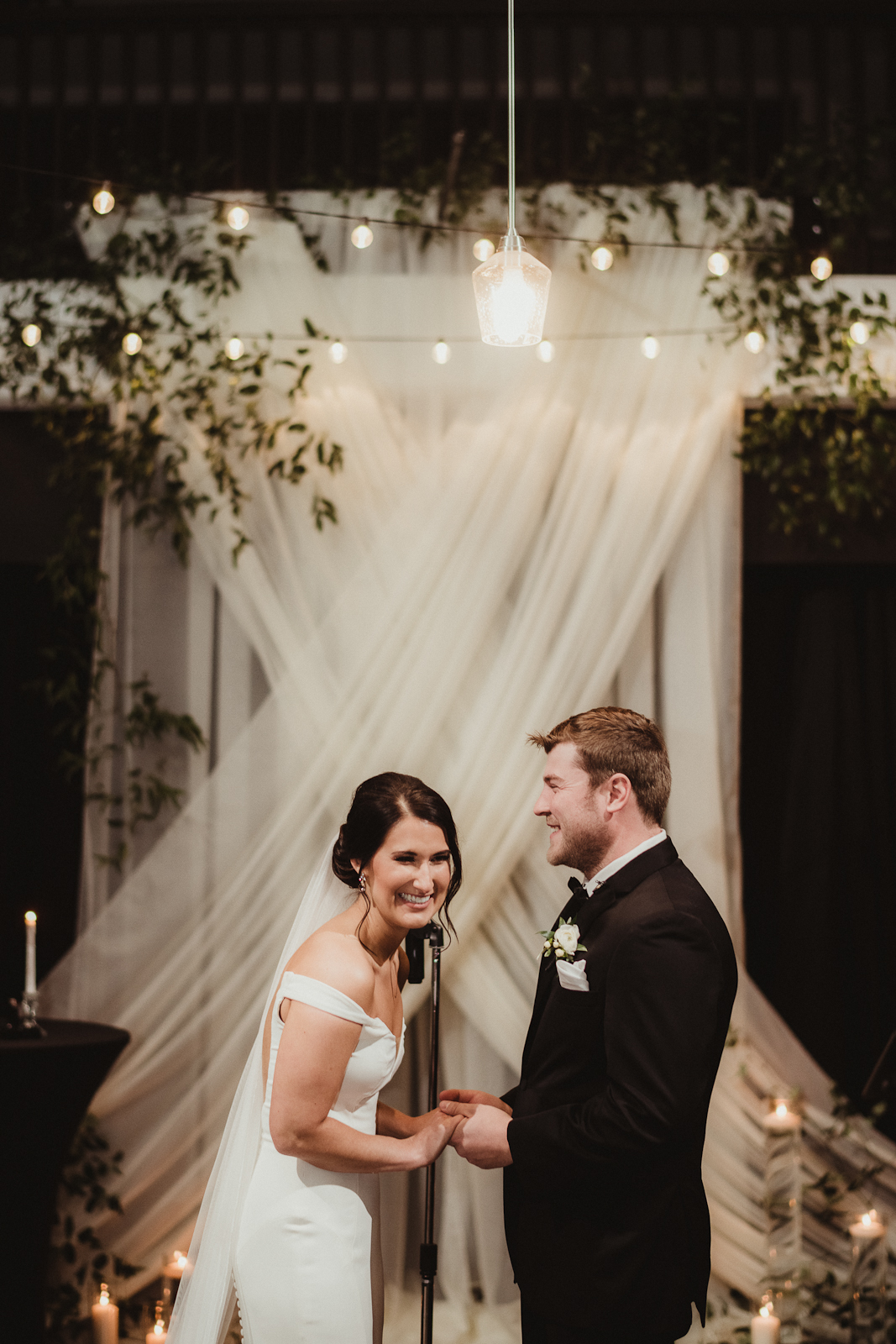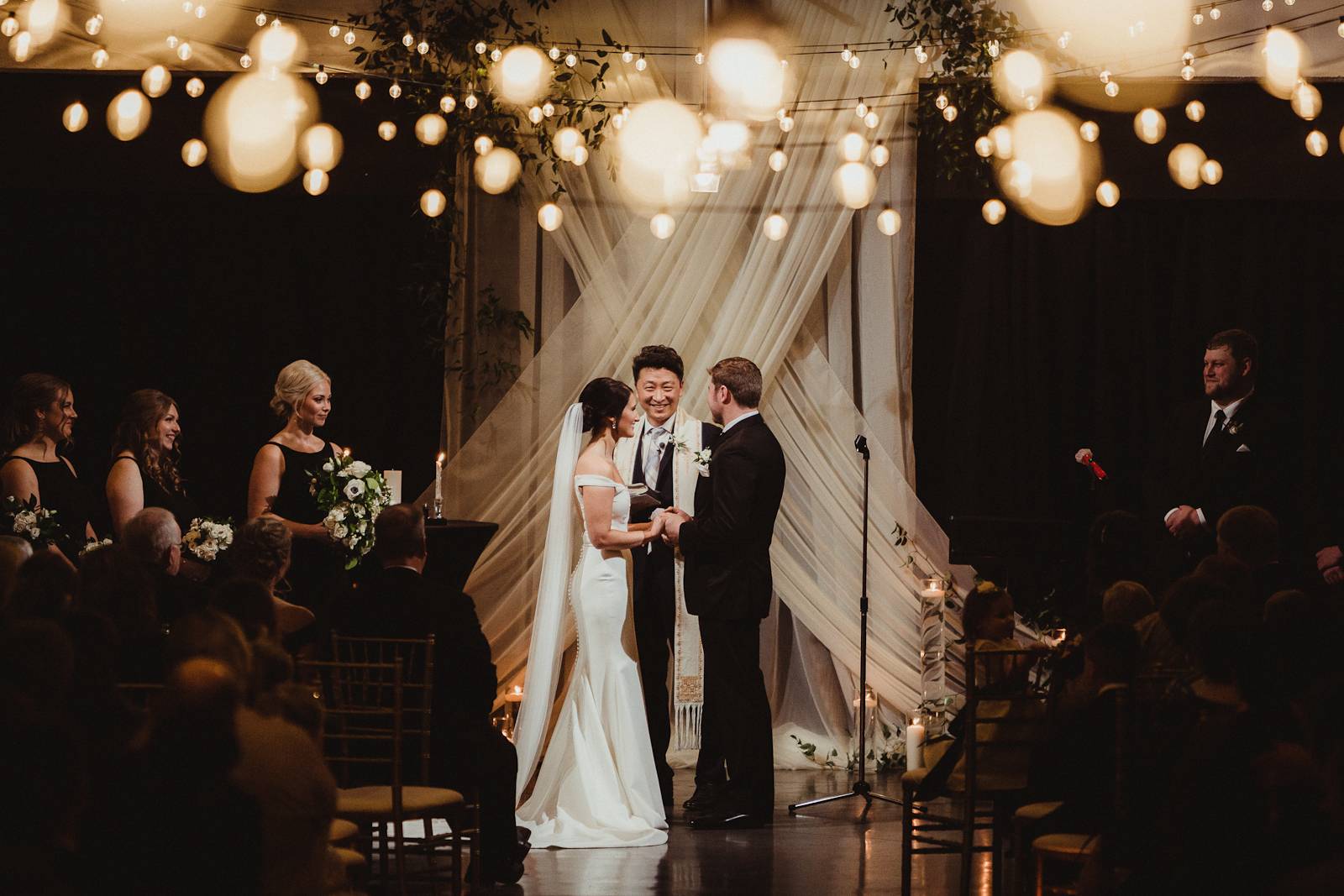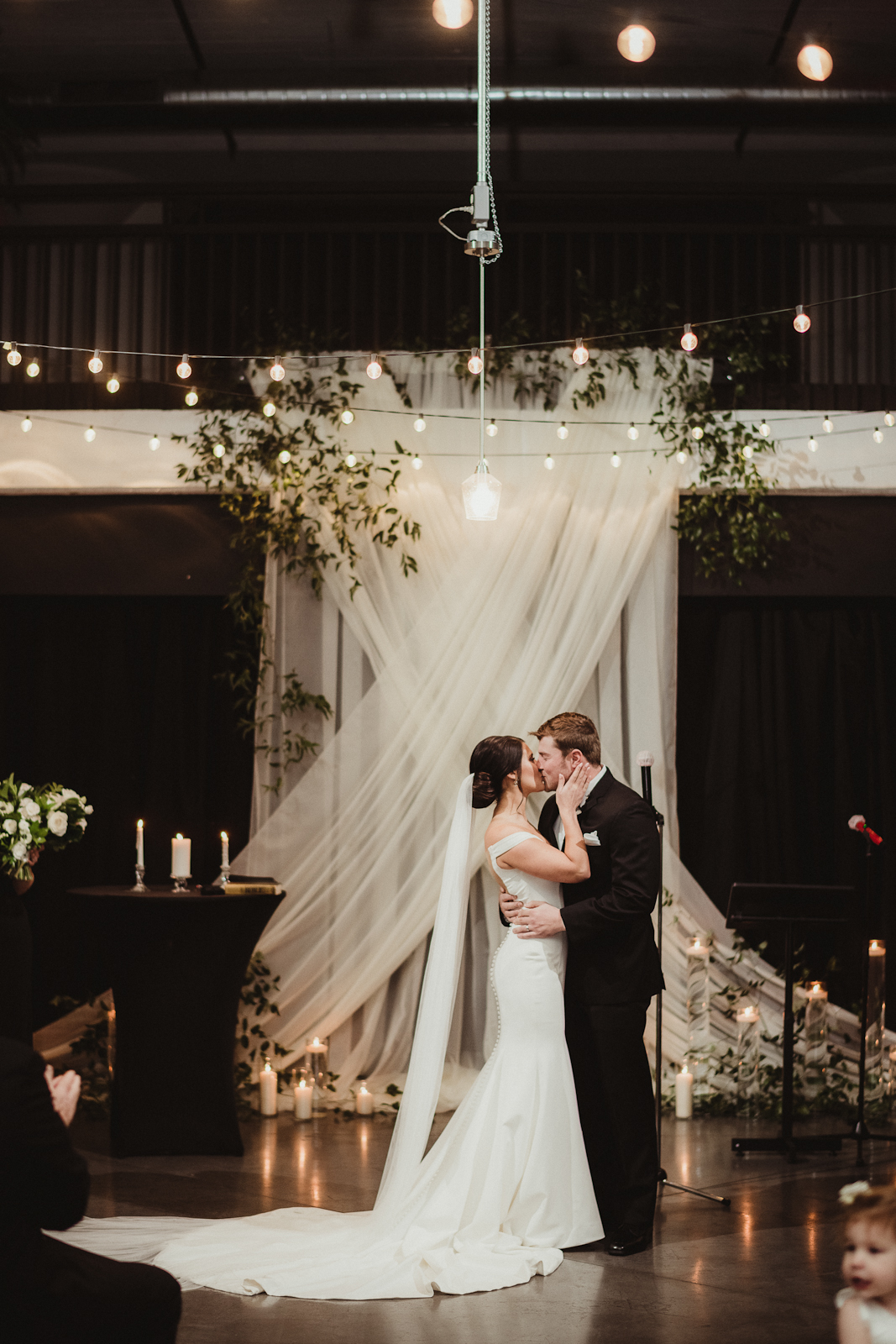 TELL US ABOUT THE FOOD, DESSERT, AND ANY SPECIALTY BEVERAGES ON THE MENU: Our food was through Upstairs Downstairs Catering, and I can't say enough good things about them. The food was amazing, and they let us customize our menu to be perfect for our day.
Our desserts were from Creative Confections by Alicia. She made the most delicious cakes and macarons. My one regret about our wedding day is that I didn't set aside desserts to take home!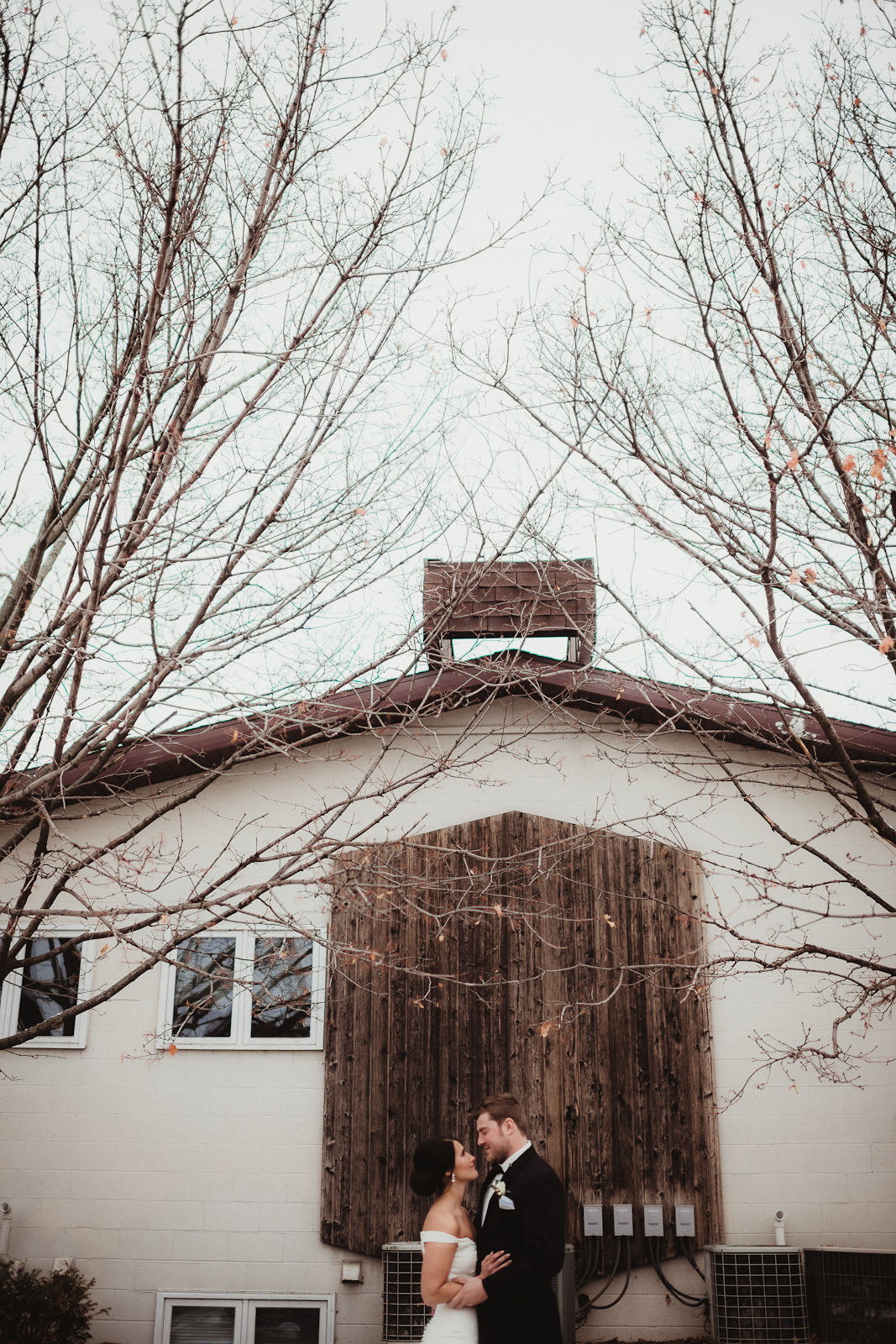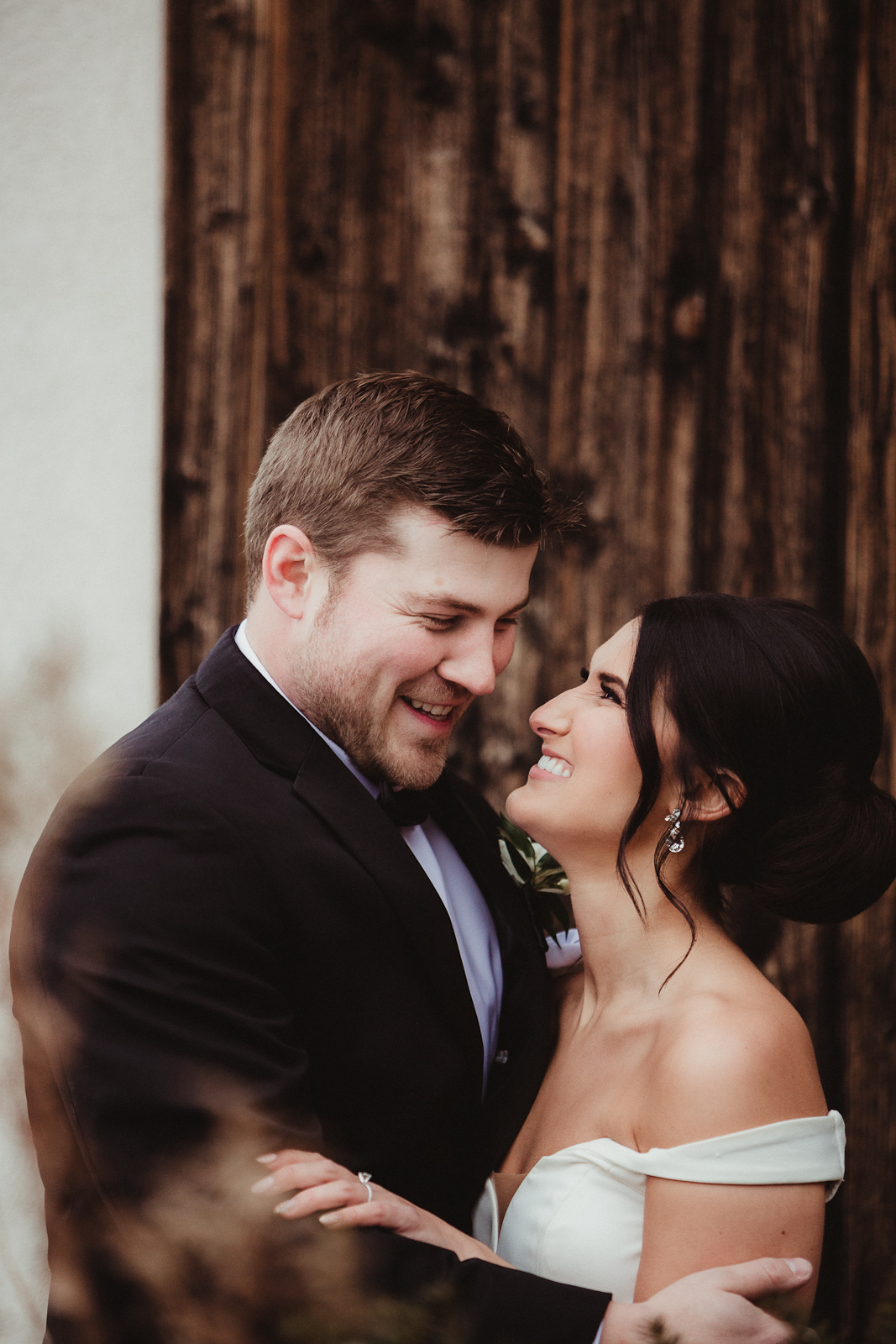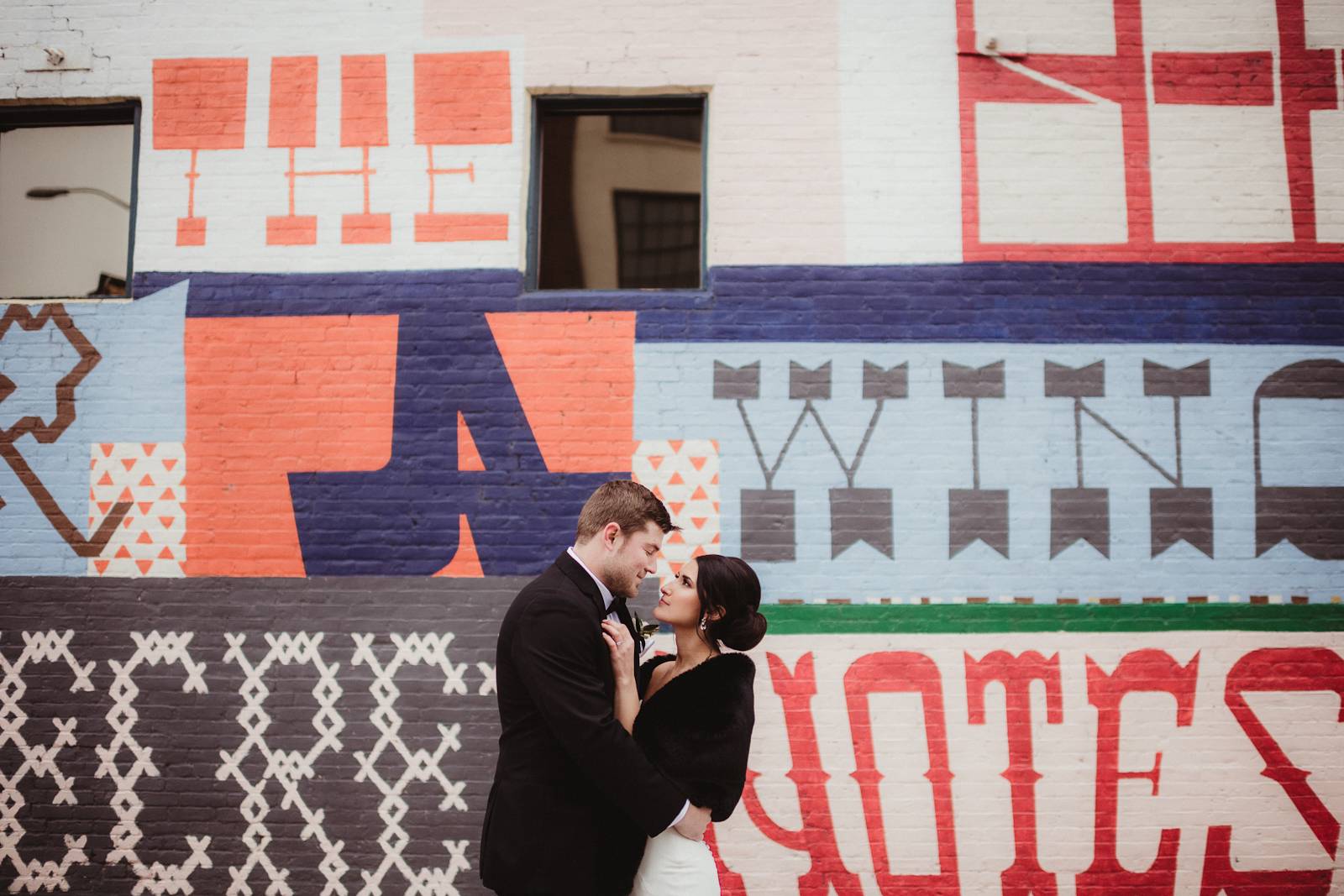 WHAT WAS YOUR FAVORITE MOMENT FROM YOUR WEDDING? Hands down, the first look. I was anxious about so many details coming together on our wedding day, but once I saw Radley, nothing else mattered. I was just so excited to marry him and start our lives together!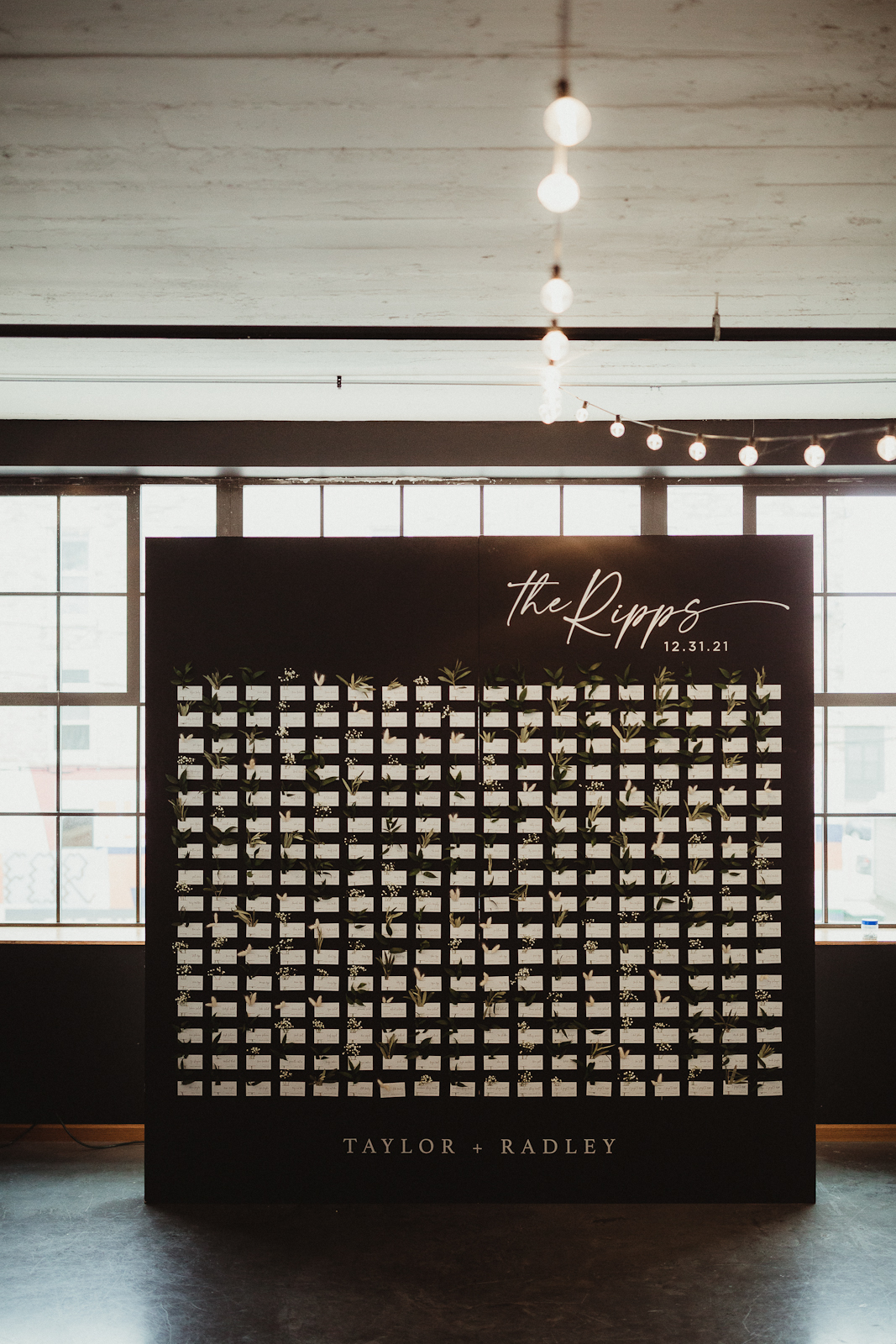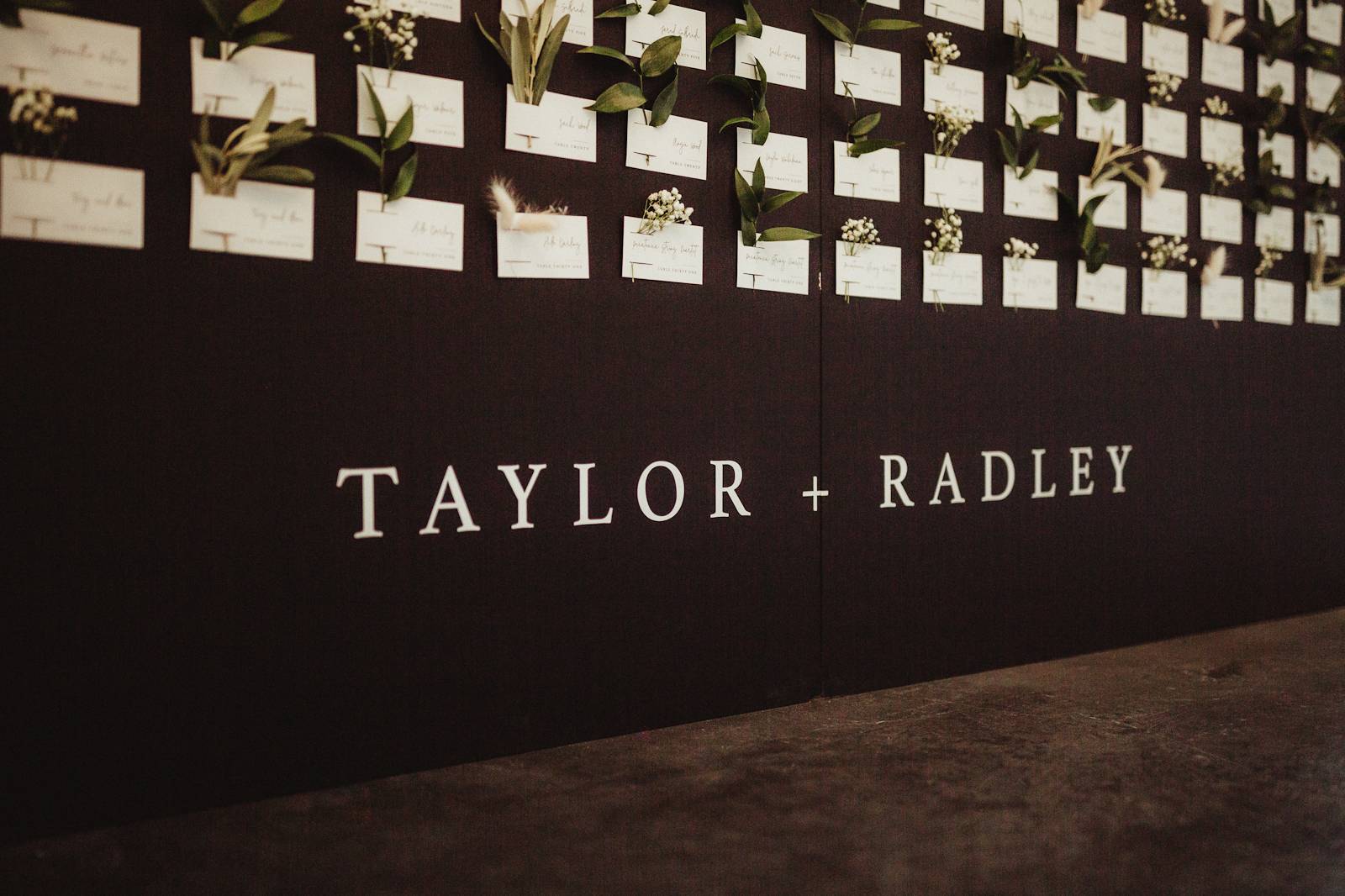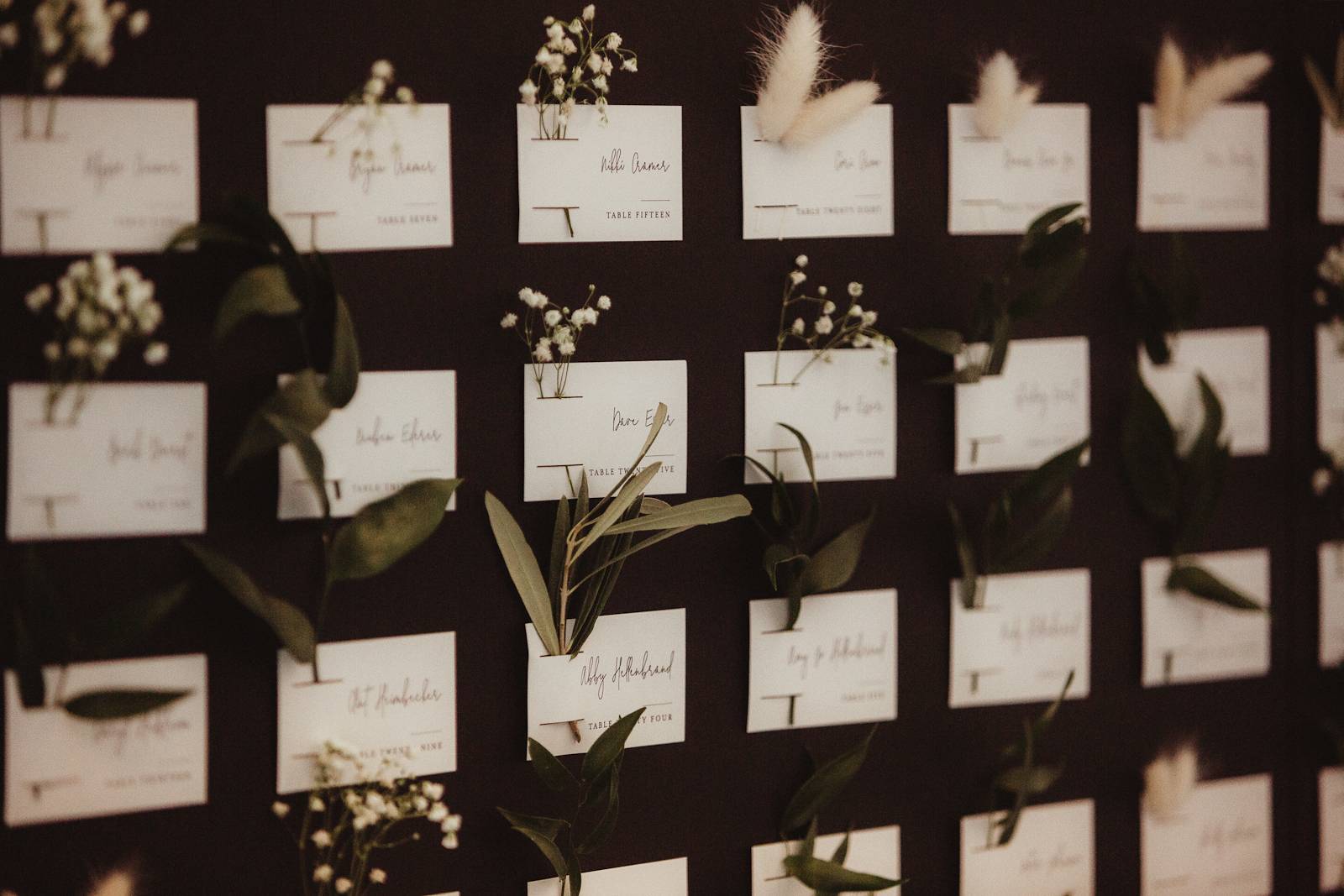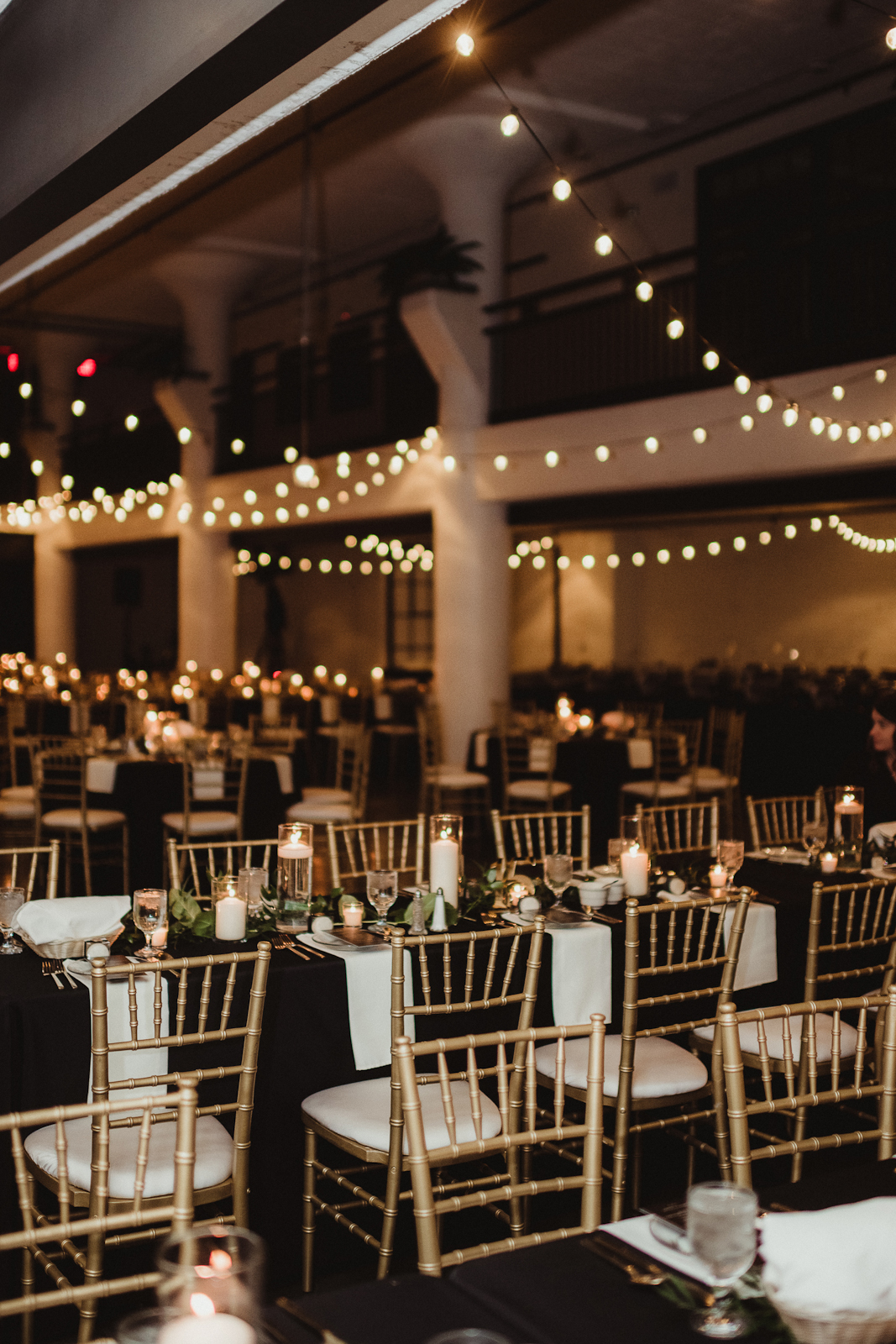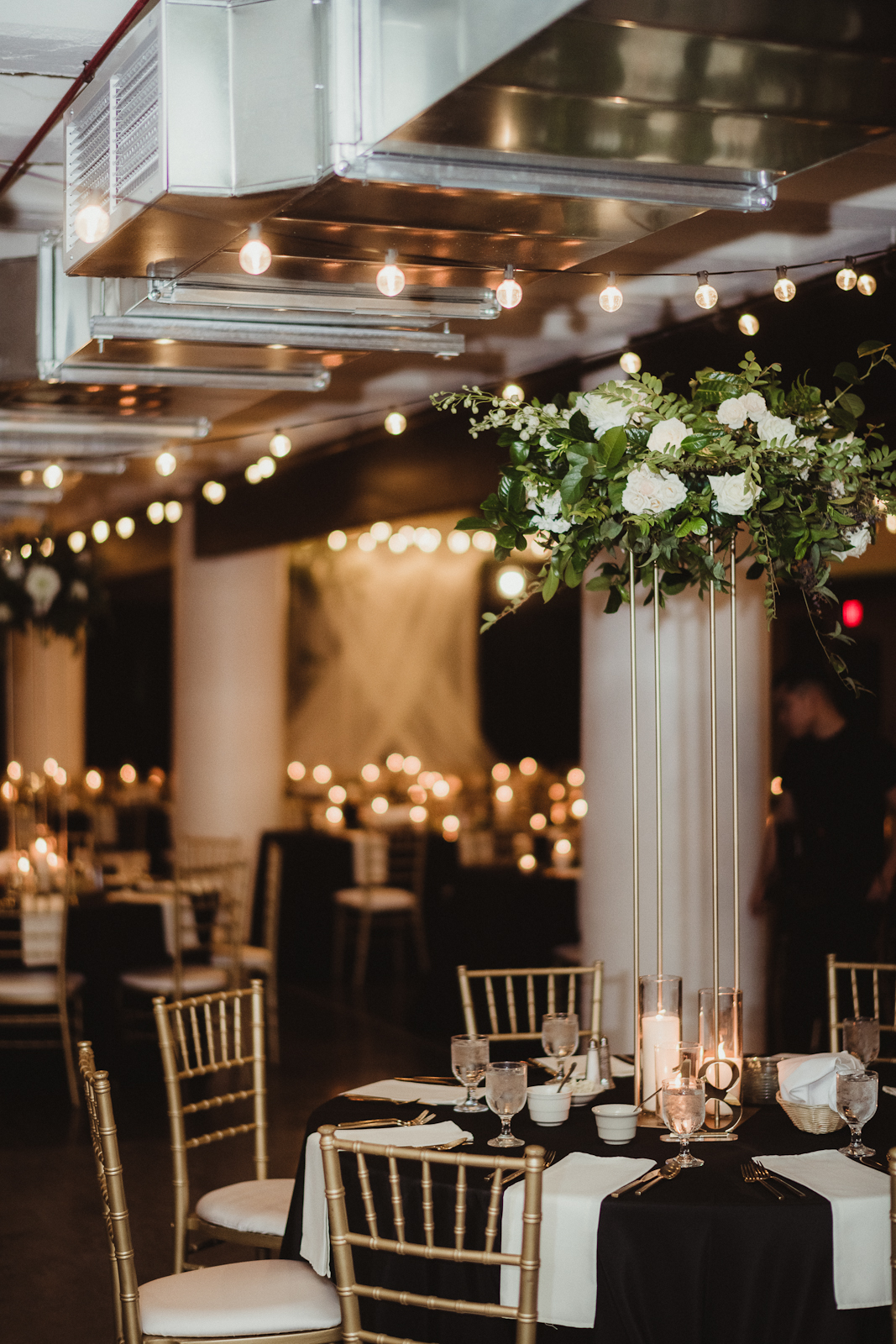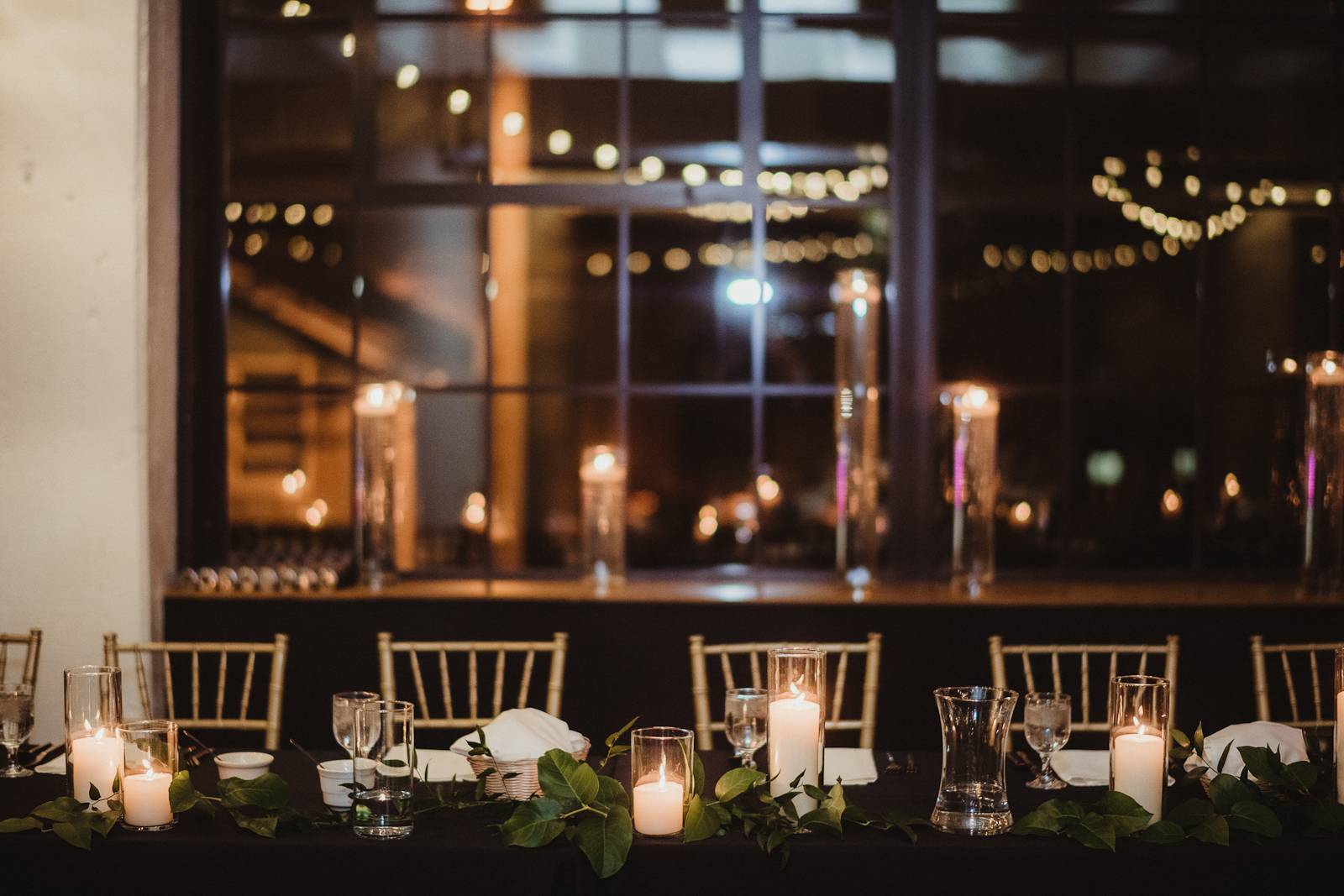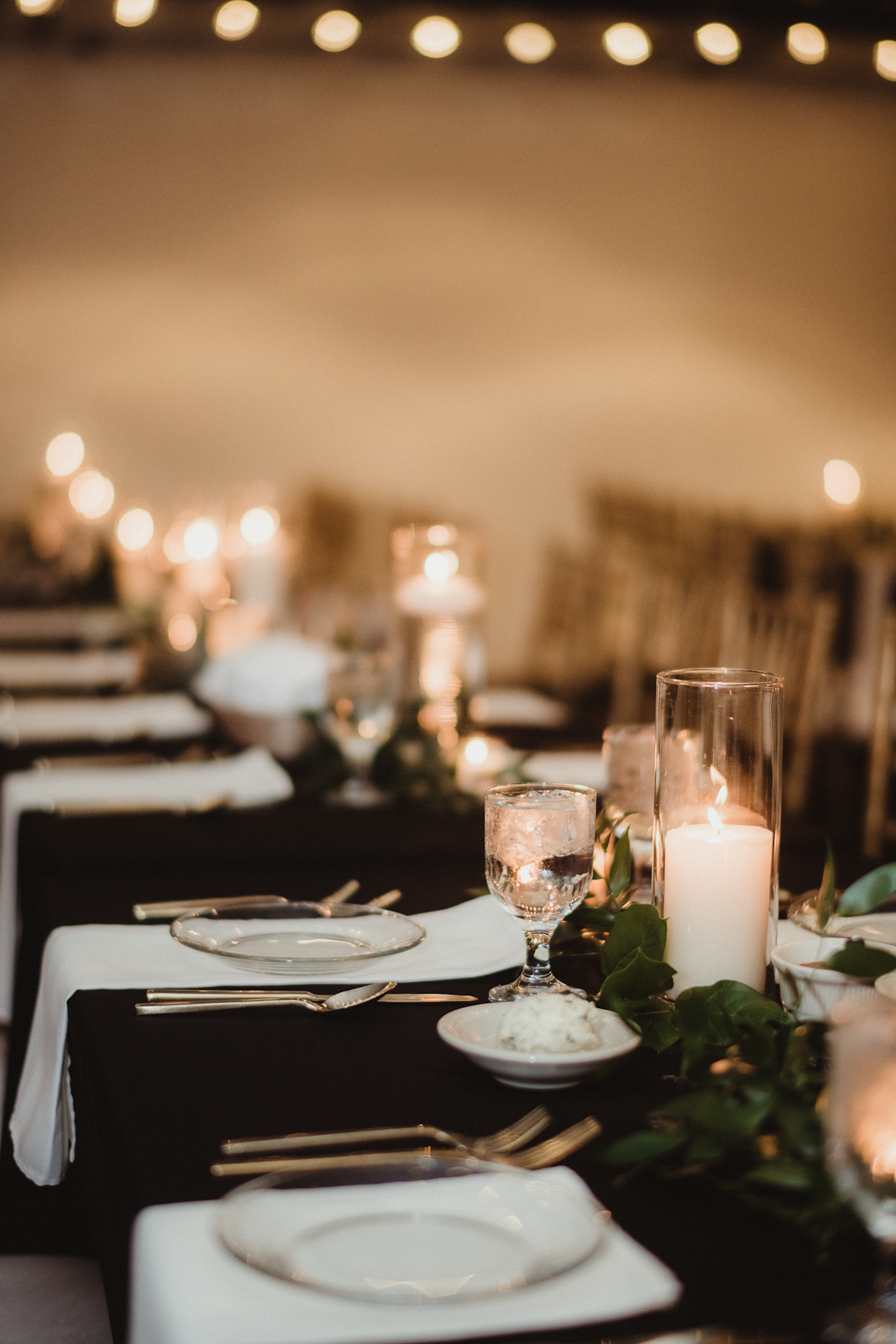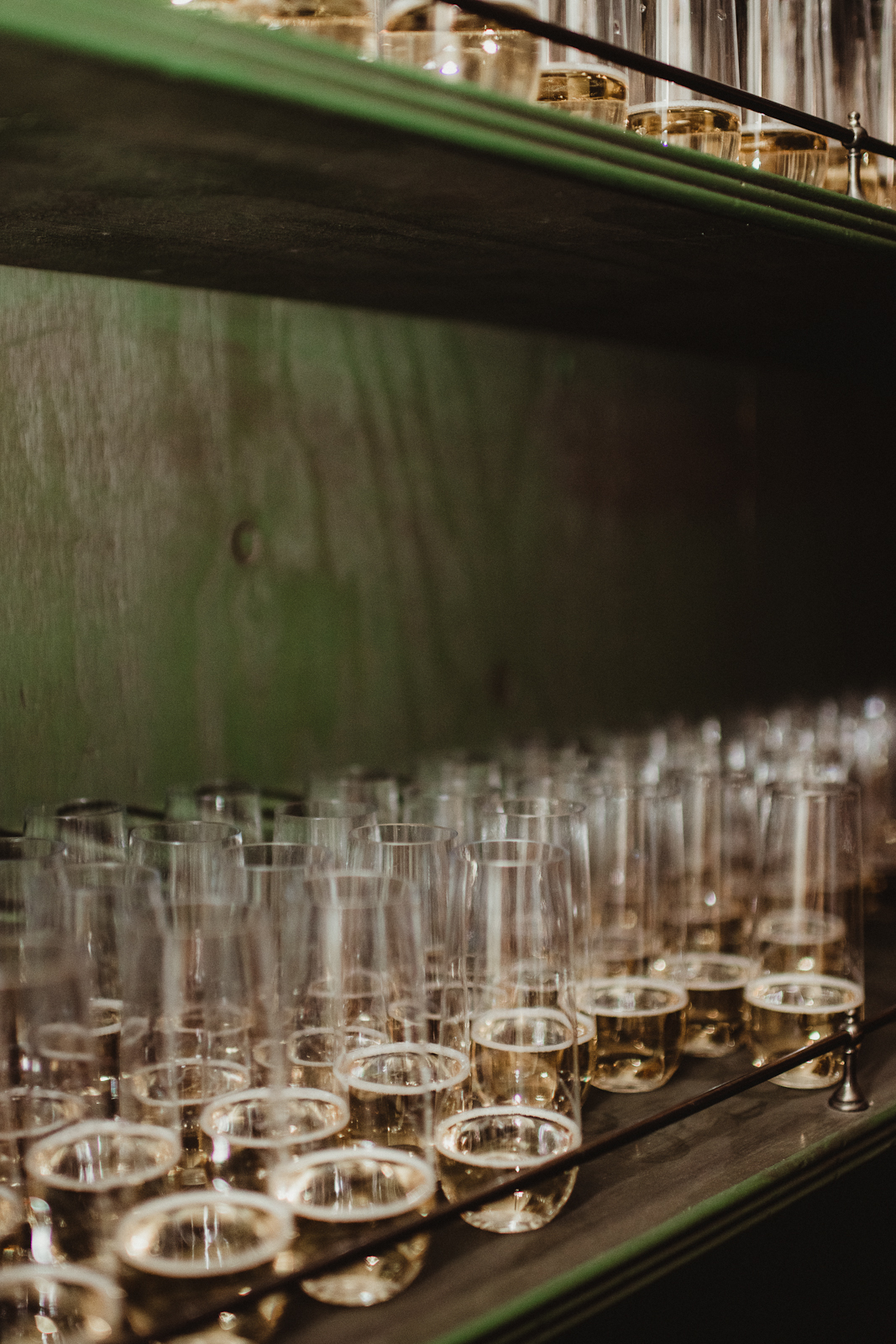 TELL US ABOUT YOUR HONEYMOON: We headed to Belize at the end of January and stayed at the Mahogany Bay Resort and Beach Club. Middleton Travel helped us find this spot, and we were so excited to relax on the beach, scuba dive, zip line, and explore!
WHAT DOES LIFE LOOK LIKE AFTER THE WEDDING? Relaxing!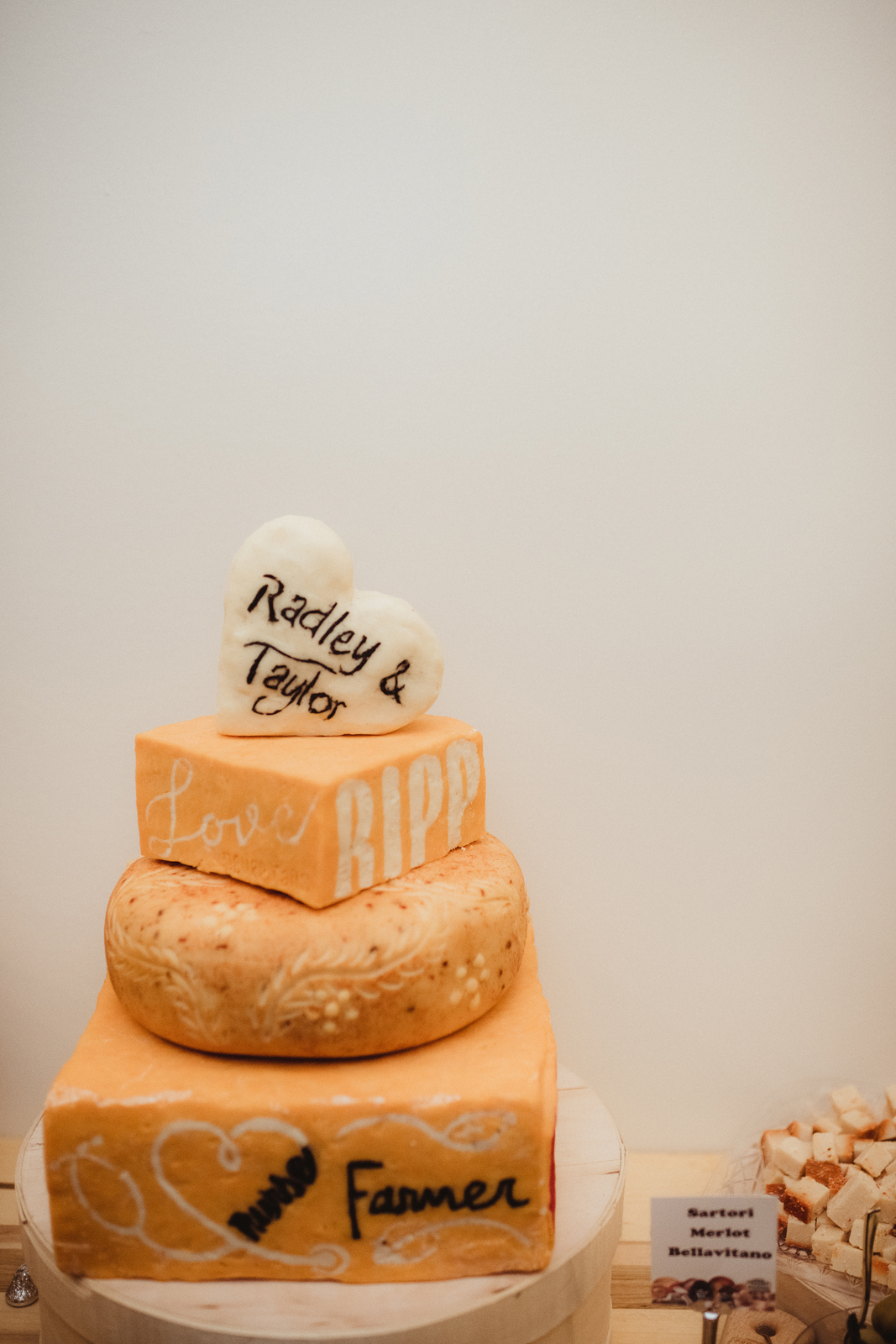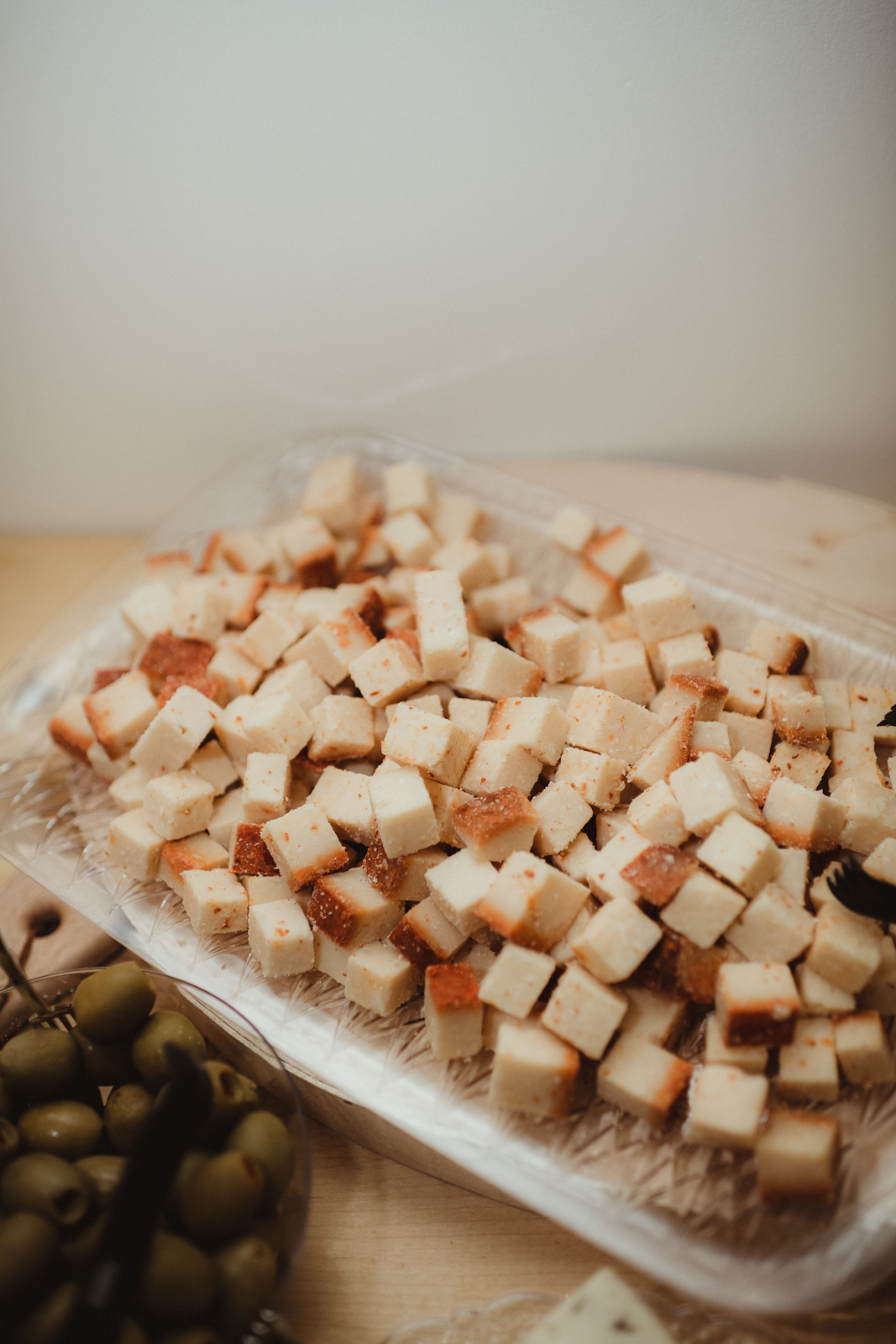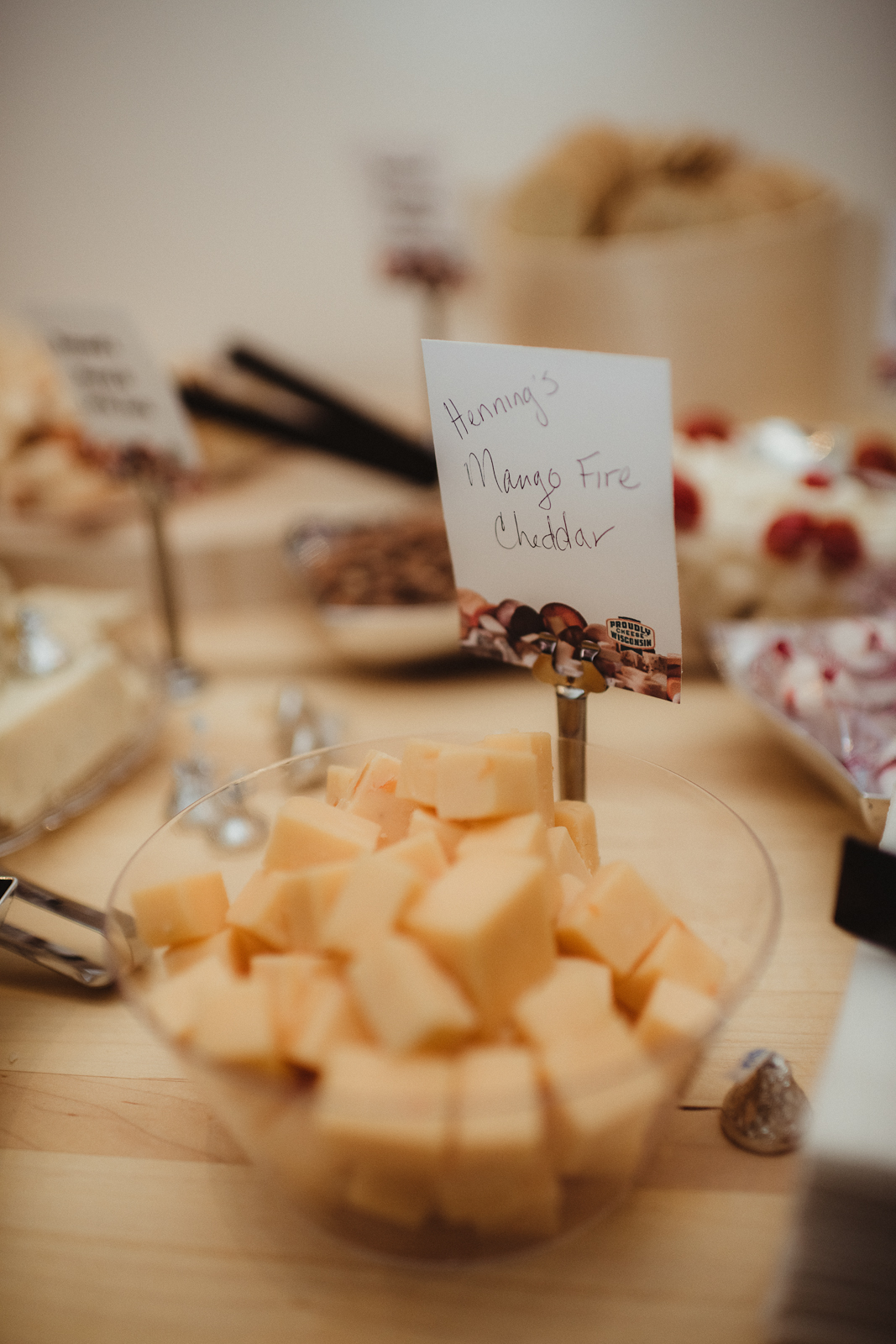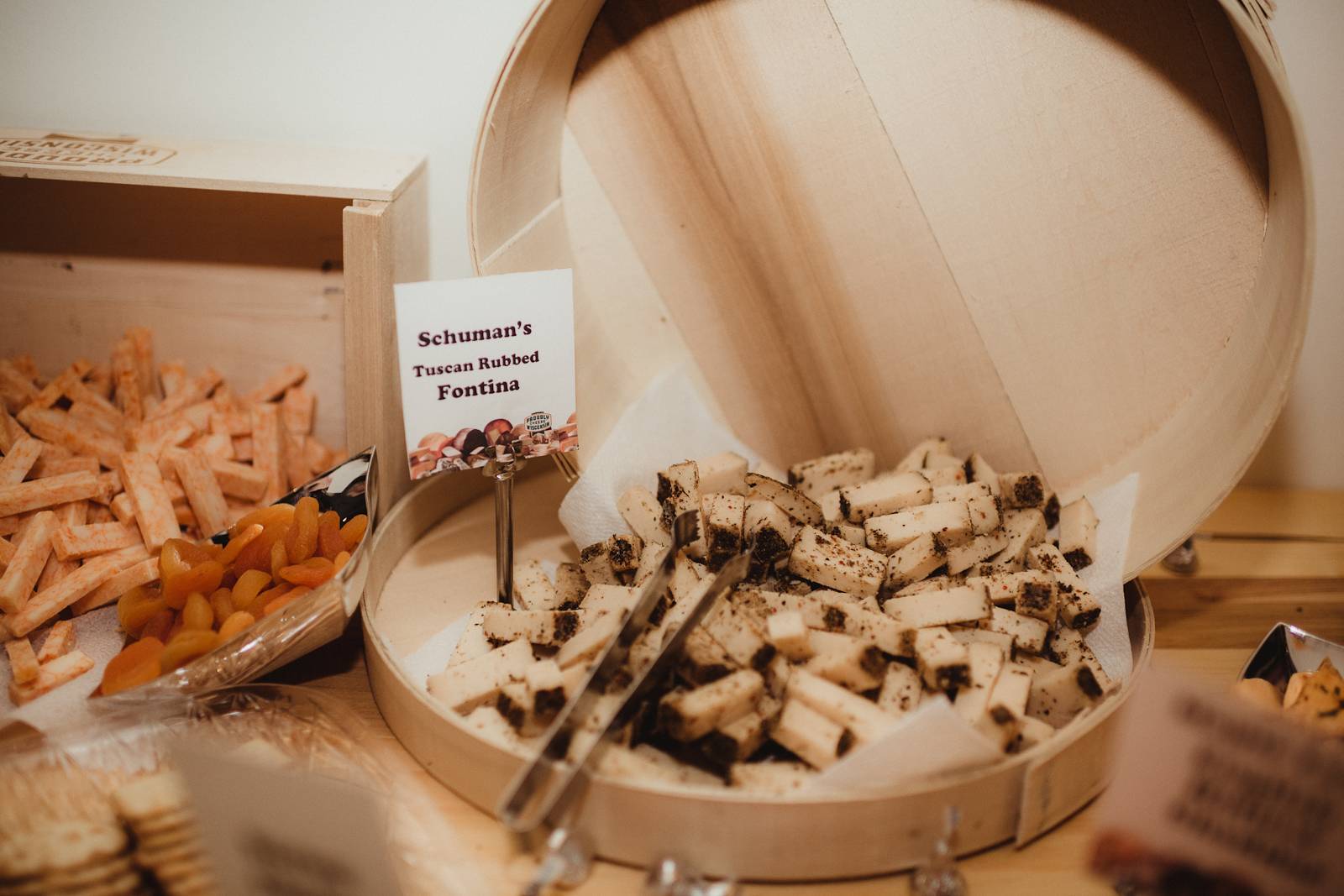 ANY WEDDING PLANNING REGRETS OR SOMETHING YOU WOULD DO DIFFERENTLY? Your vendors are so, so important in bringing your day and vision to life. Do your research, choose wisely, and sign a contract! I chose a vendor for hair and makeup with great reviews but never signed a contract. I learned the hard way how important this can be, especially with COVID. Unfortunately, this vendor couldn't make it last minute and handled the situation poorly. It added a lot of stress to me the day before my wedding, and without signing a contract, there was no cancelation policy, and I had no way to stand up for myself. Despite this happening, I had the most wonderful experience with the hair and makeup artists who were able to come. What I feared would be a disaster ended up being a highlight of my wedding day. Embrace Your Face Artistry and Allure Beauty Lounge came through and made my wedding morning so so wonderful. They adjusted their NYE plans last minute, so they could be with us and pampered us all morning. Before we even had our makeup done, they gave us all facials! Dina, Jessica, and Sophia have hearts of gold, and I was so lucky to have their expertise and kindness on my wedding day! I only wish I had done more research and booked them to start with.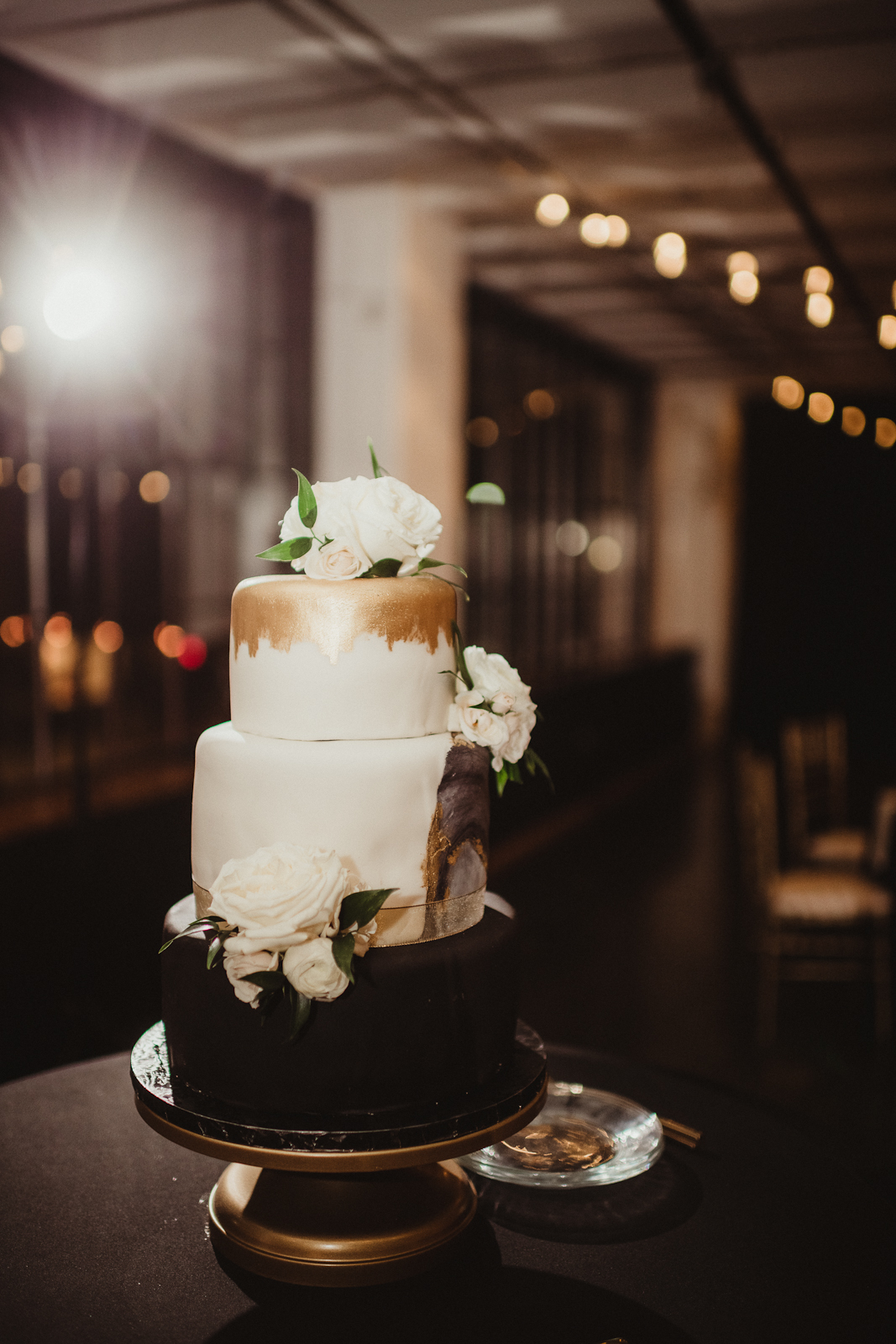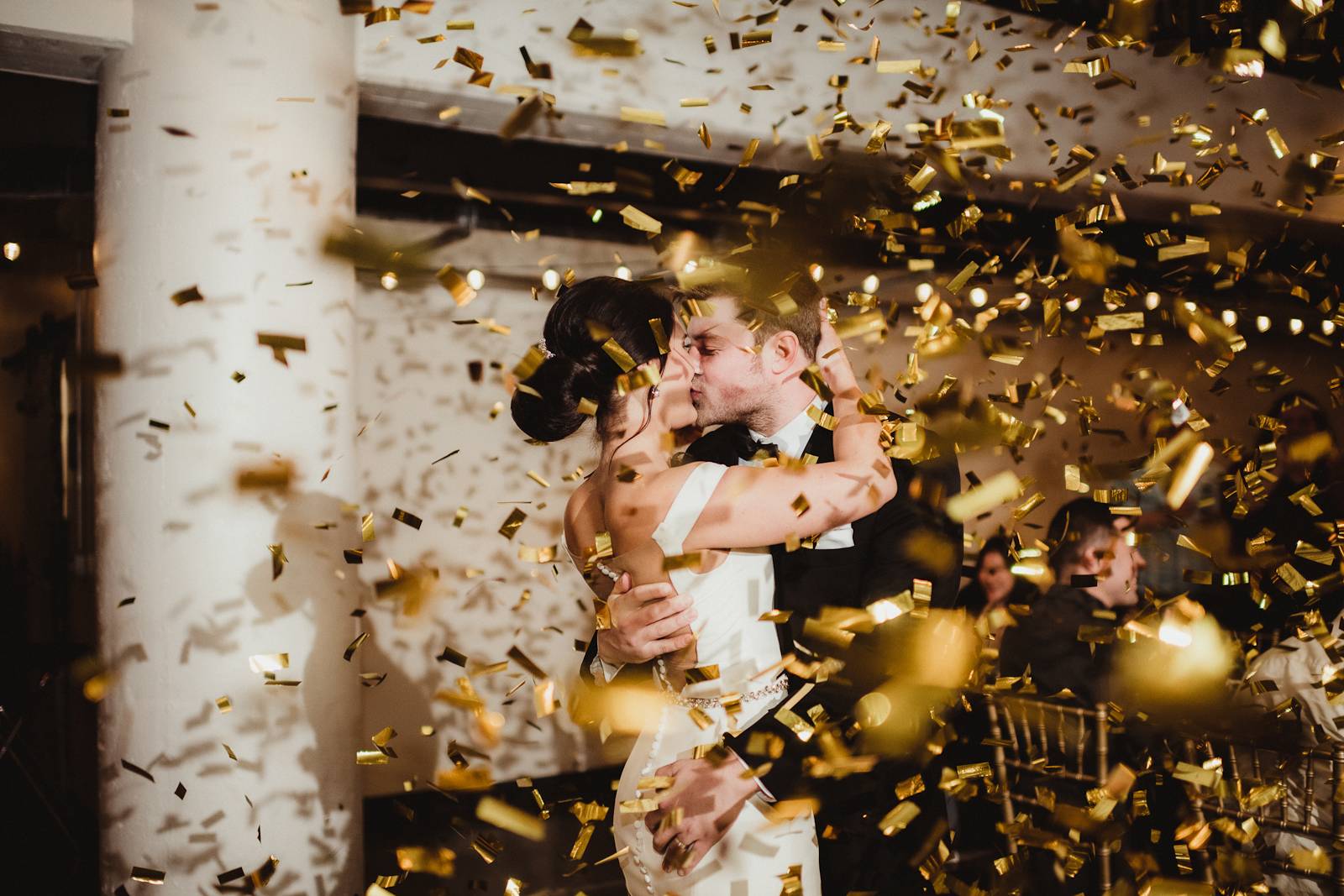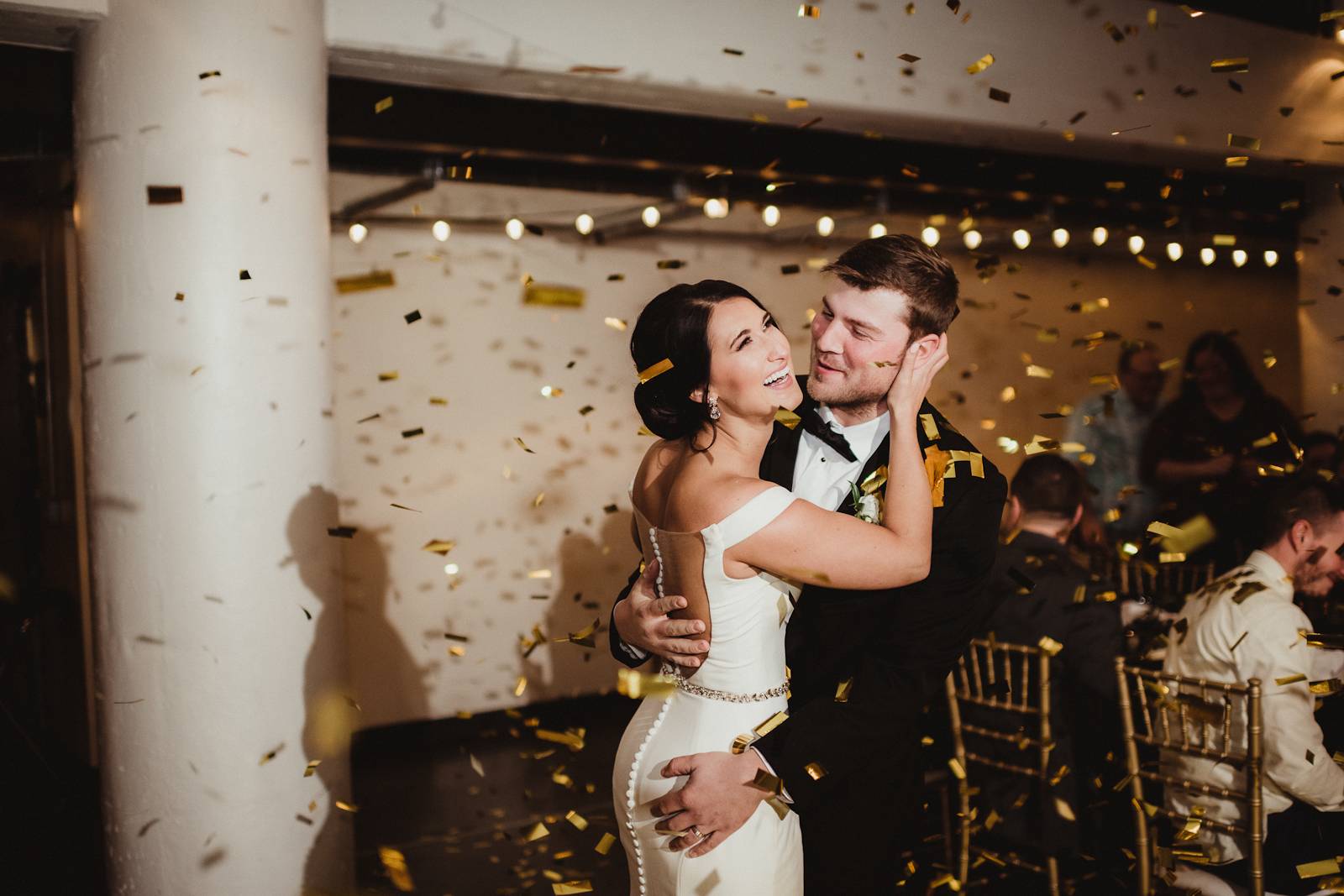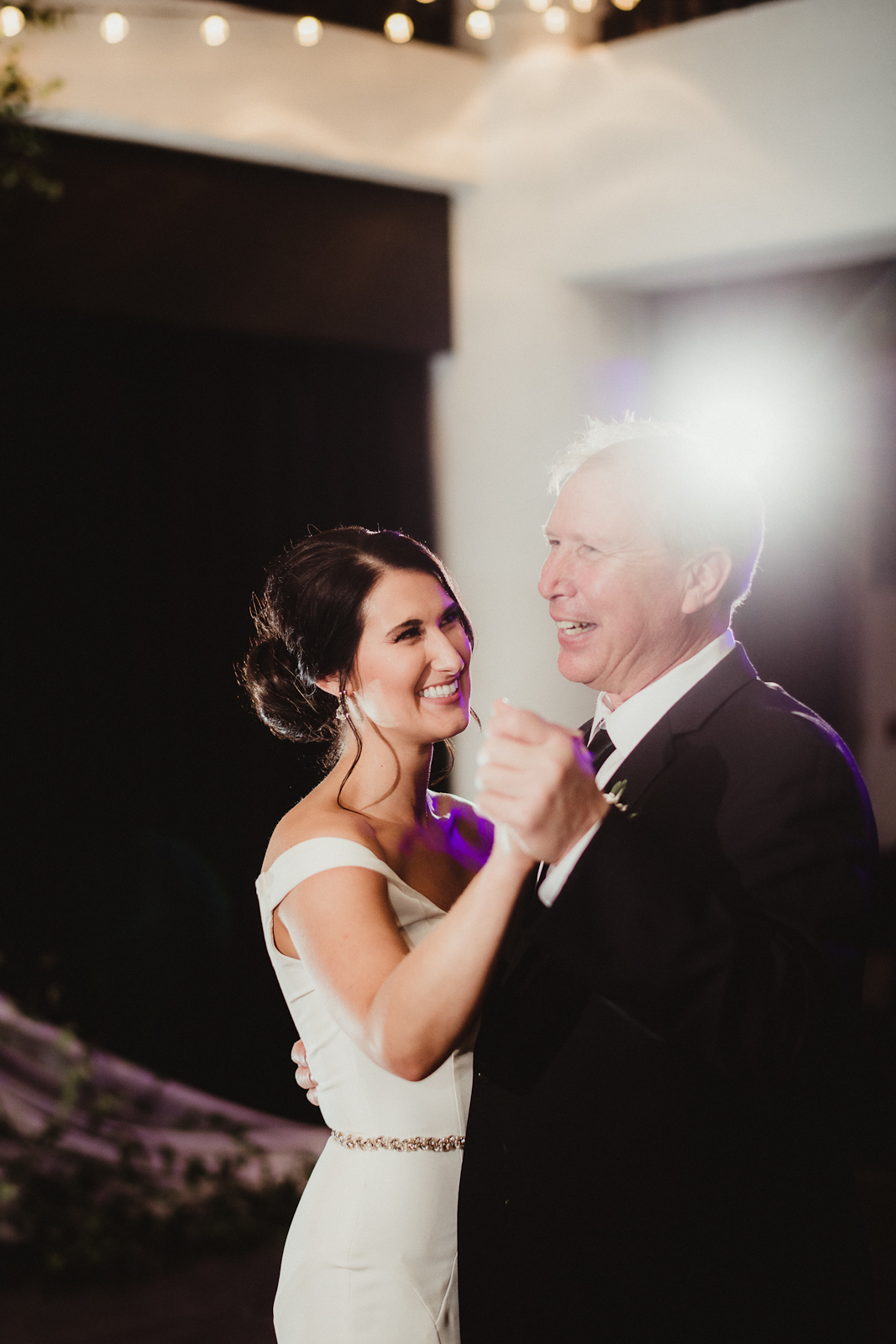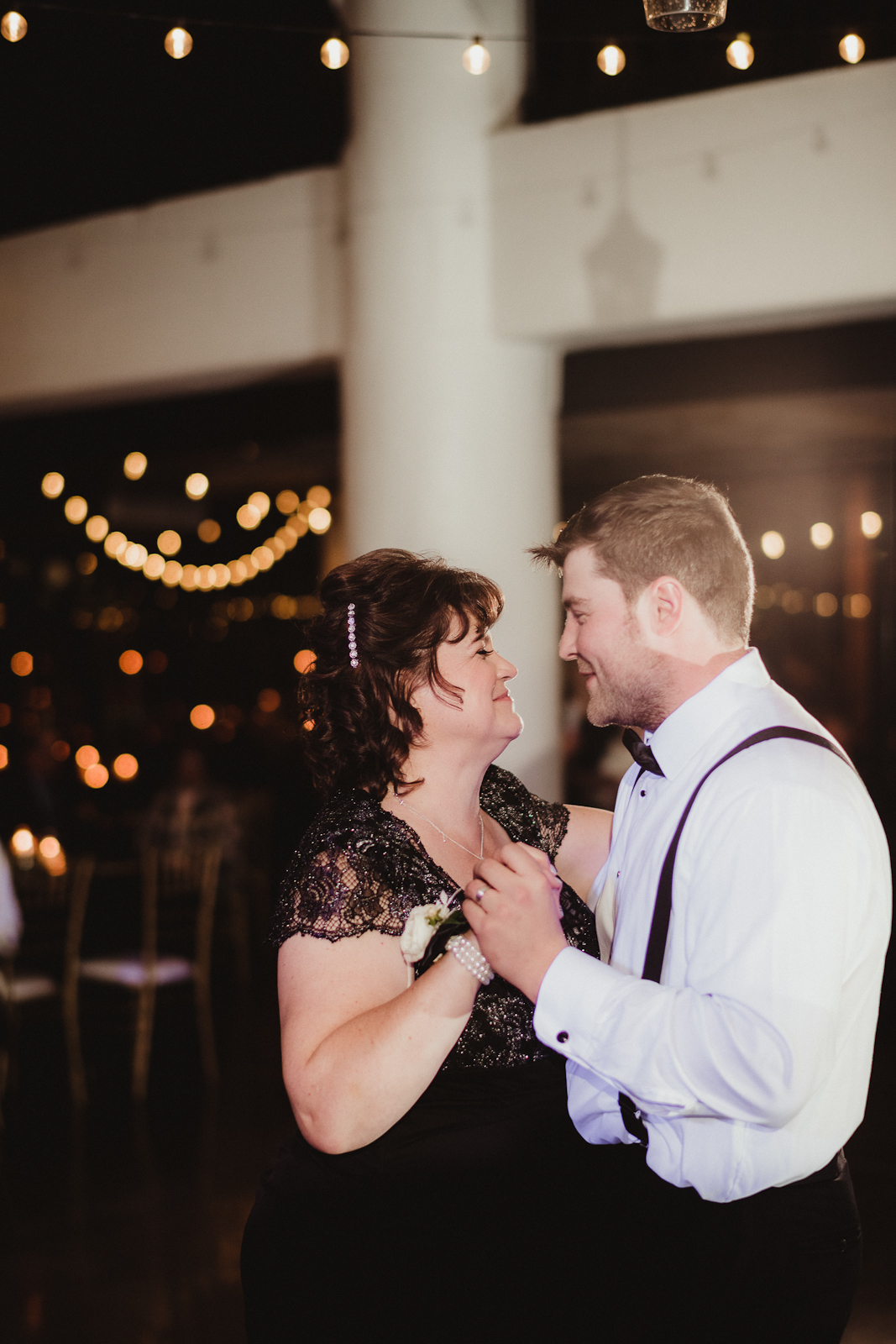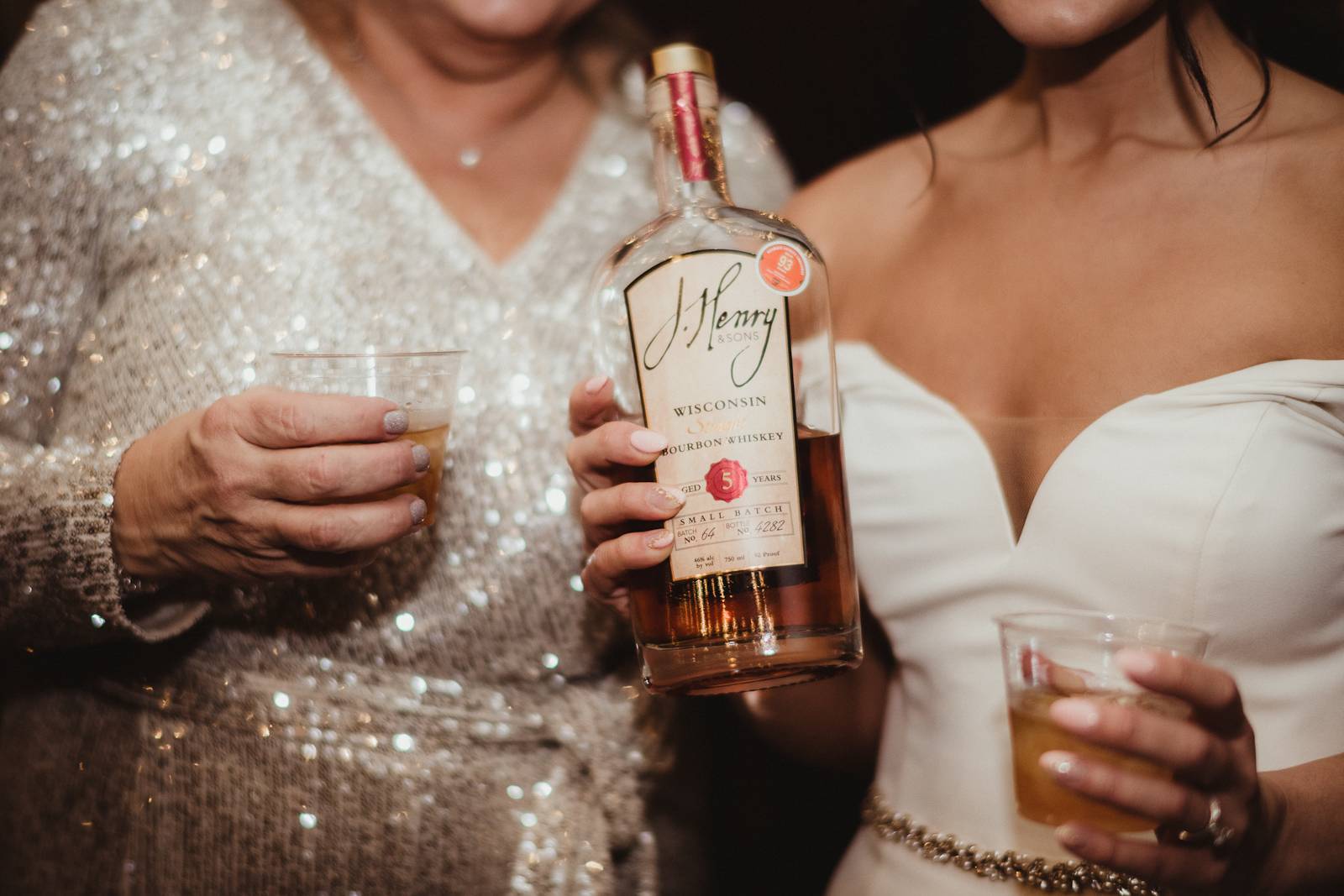 IS THERE ANY ADVICE YOU'D GIVE TO OTHER COUPLES PLANNING THEIR WEDDING? Hire the videographer! If you're on the fence, I'm here to tell you it is totally worth it. I'm so happy to have copies of our ceremony and speeches, and the highlight film captured our day so perfectly. It is really something we cherish.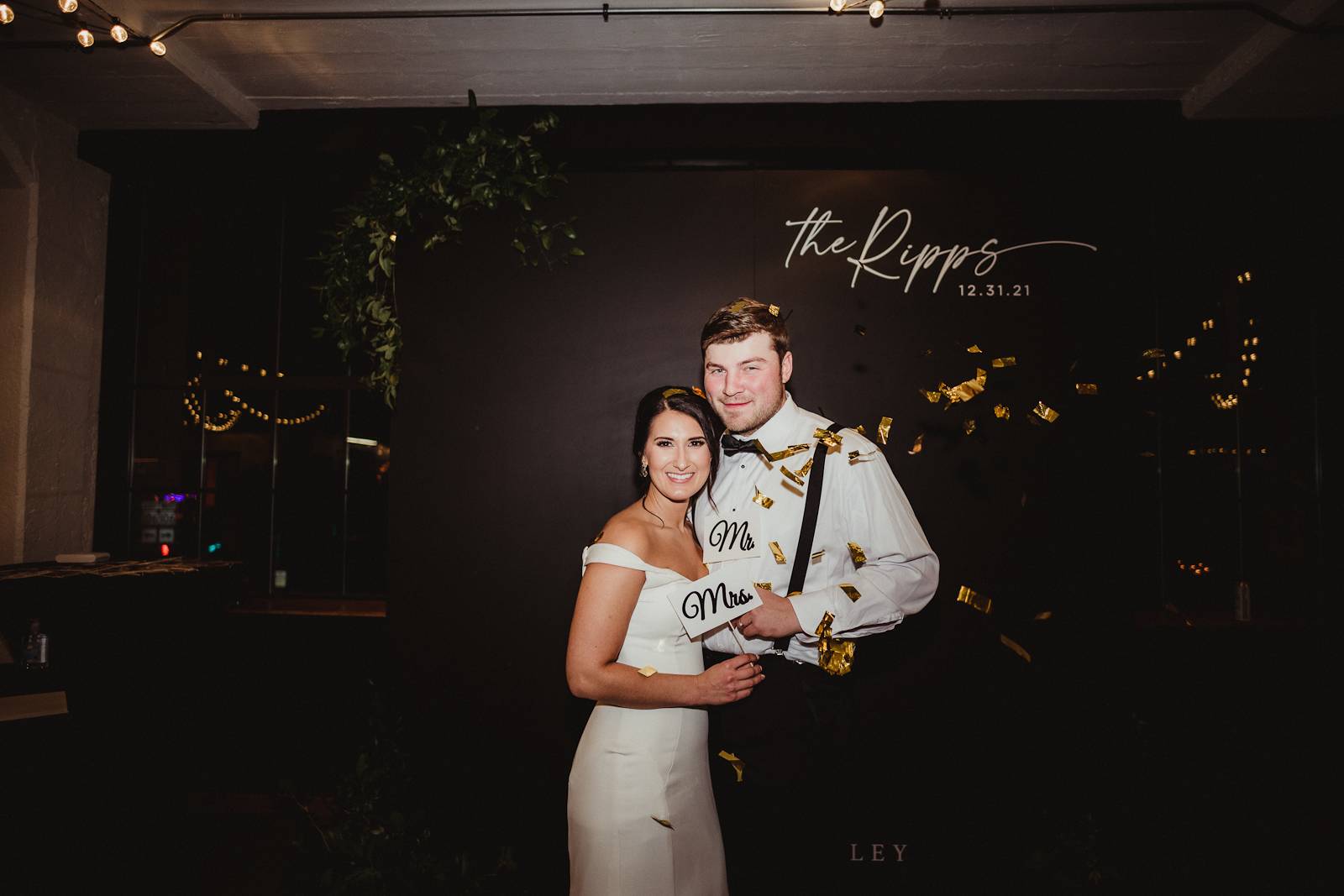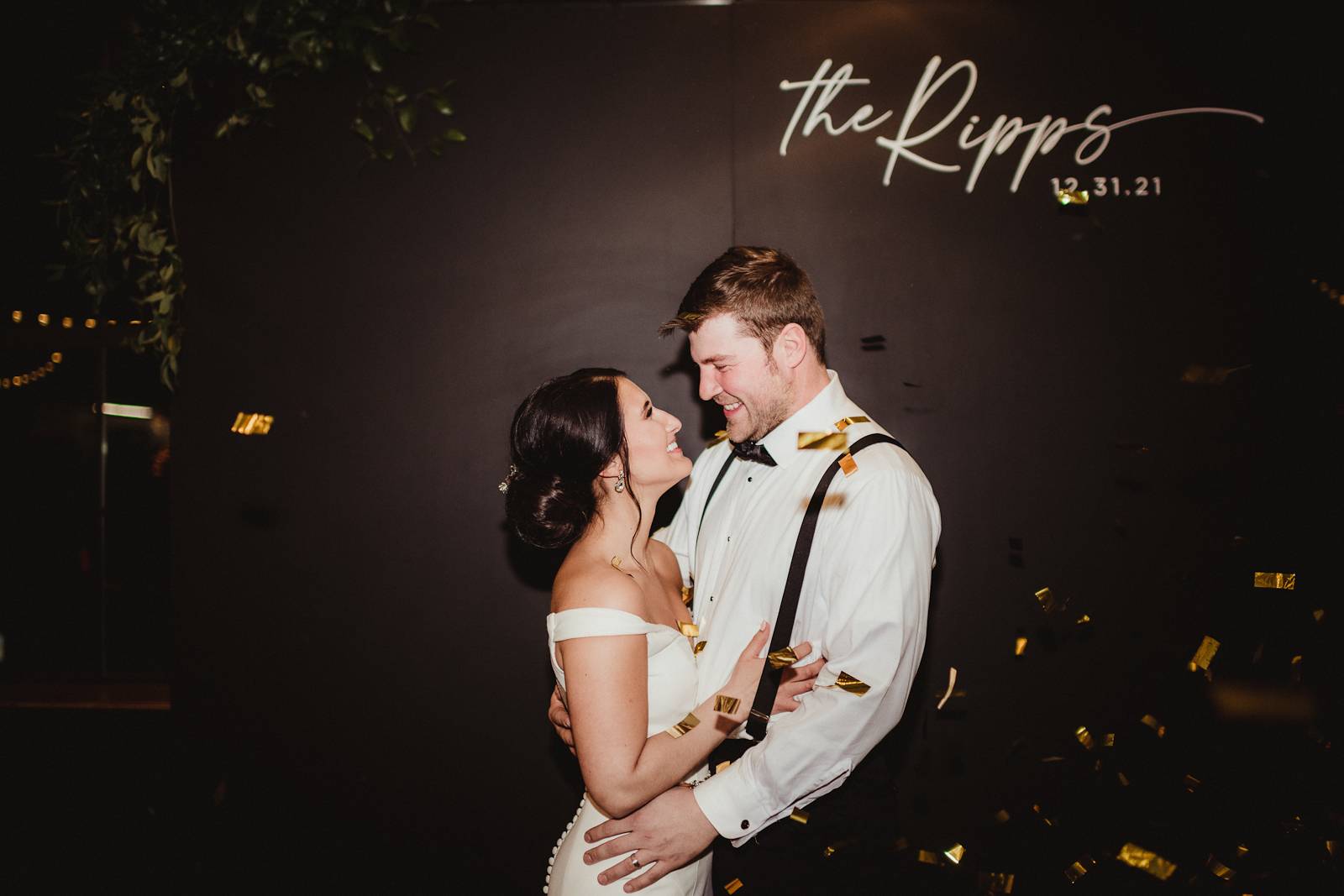 To contact the vendors involved, click on their profiles below! For more Wisconsin wedding inspiration, visit the WedPlan Madison blog here.