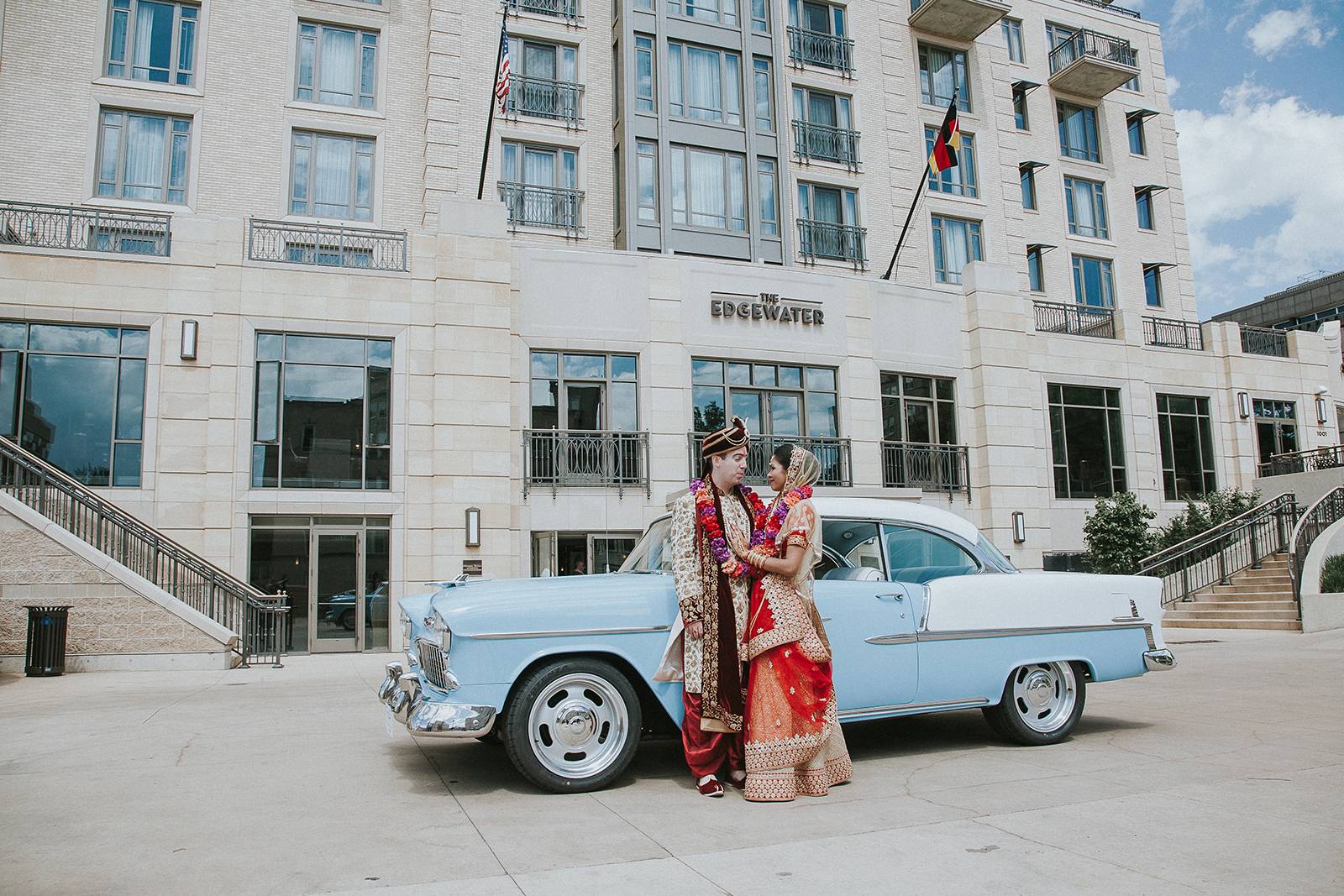 Double the love and double the pretties, this two ceremony affair included both a traditional Catholic ceremony and a gorgeous Indian ceremony held downtown Madison along the lakefront at the beautiful Edgewater. This stunning art deco meets East India inspired wedding captured by Karly Jo Photography and planned by Spirit & Style Events, is filled with beautiful details you can swoon over one image at a time.
WEDDING DATE: May 28, 2017

HOW DID YOU MEET? We met in medical school in the Caribbean (St. George's University) through a friend - she was Nima's roommate and good friends with David.
HOW DID YOU KNOW HE WAS "THE ONE?" He didn't give up on me, even when I was being difficult haha!
TELL US ABOUT YOUR PROPOSAL: On a Tuesday, with a $6 Grenadian glass ring, David proposed on the very dock where we first got back together (we broke up for a short time) and where we first said 'I love you' to each other.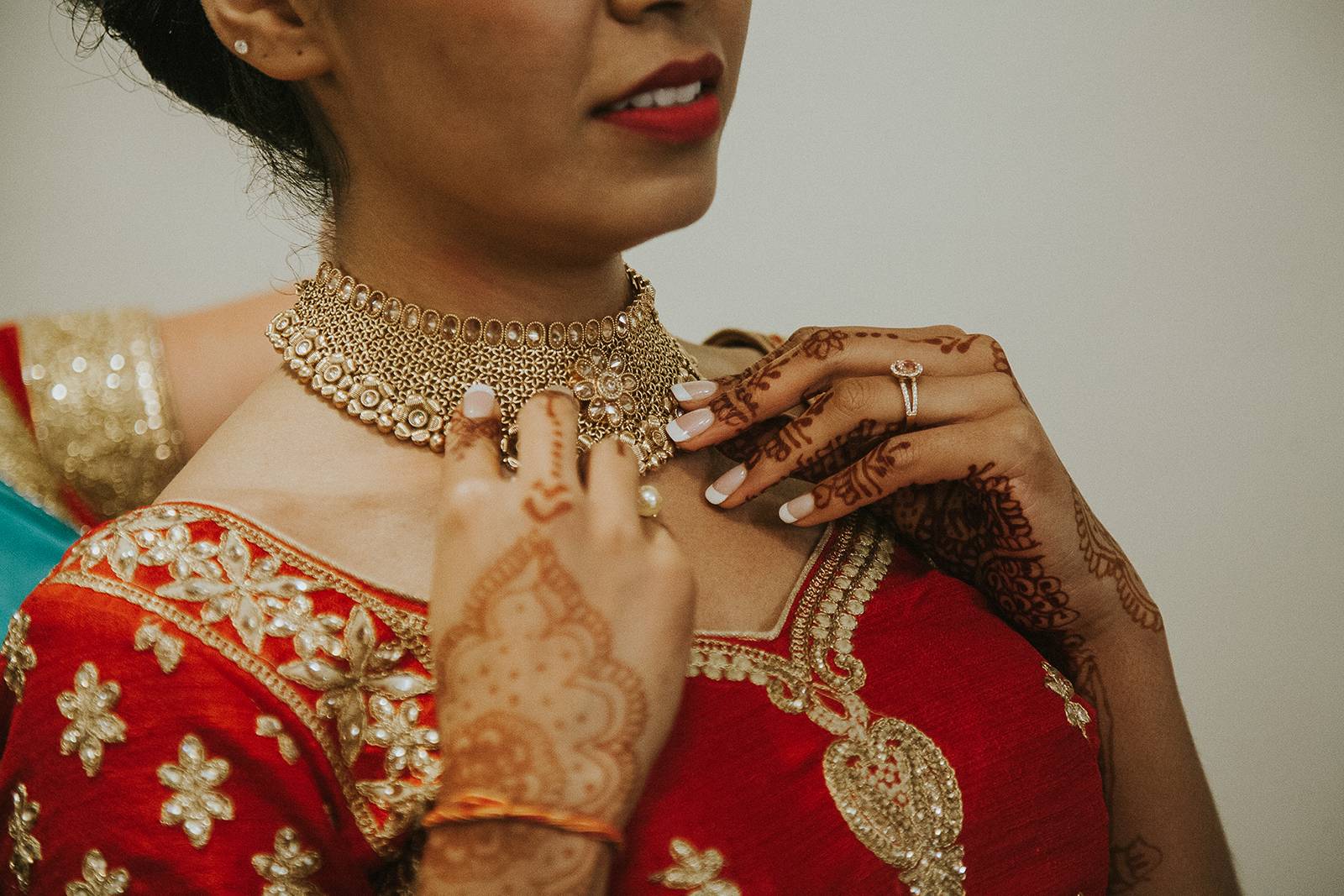 TELL US ABOUT YOUR DRESS: The dress was nothing what I had expected I'd pick for myself. I went shopping with my girlfriends (also my bridesmaids) and we looked all day and I thought eventually I'd just end up picking a simple dress because my budget was tight. Then we ended up at a shop that had a closed off building next door with discontinued dresses. You literally had to ask about it - it was advertised! I only knew about it because of a radio ad. I thought "why not?" since I hadn't felt the je ne sais quoi with any dress so far. And there I found my perfect dress, which I knew David would love too. It was gorgeous - tons of beading and extremely elegant. Absolutely nothing I thought I could afford, but because it was discontinued, it was actually under my budget! It was a couple sizes big but I had an excellent seamstress in town alter it for me.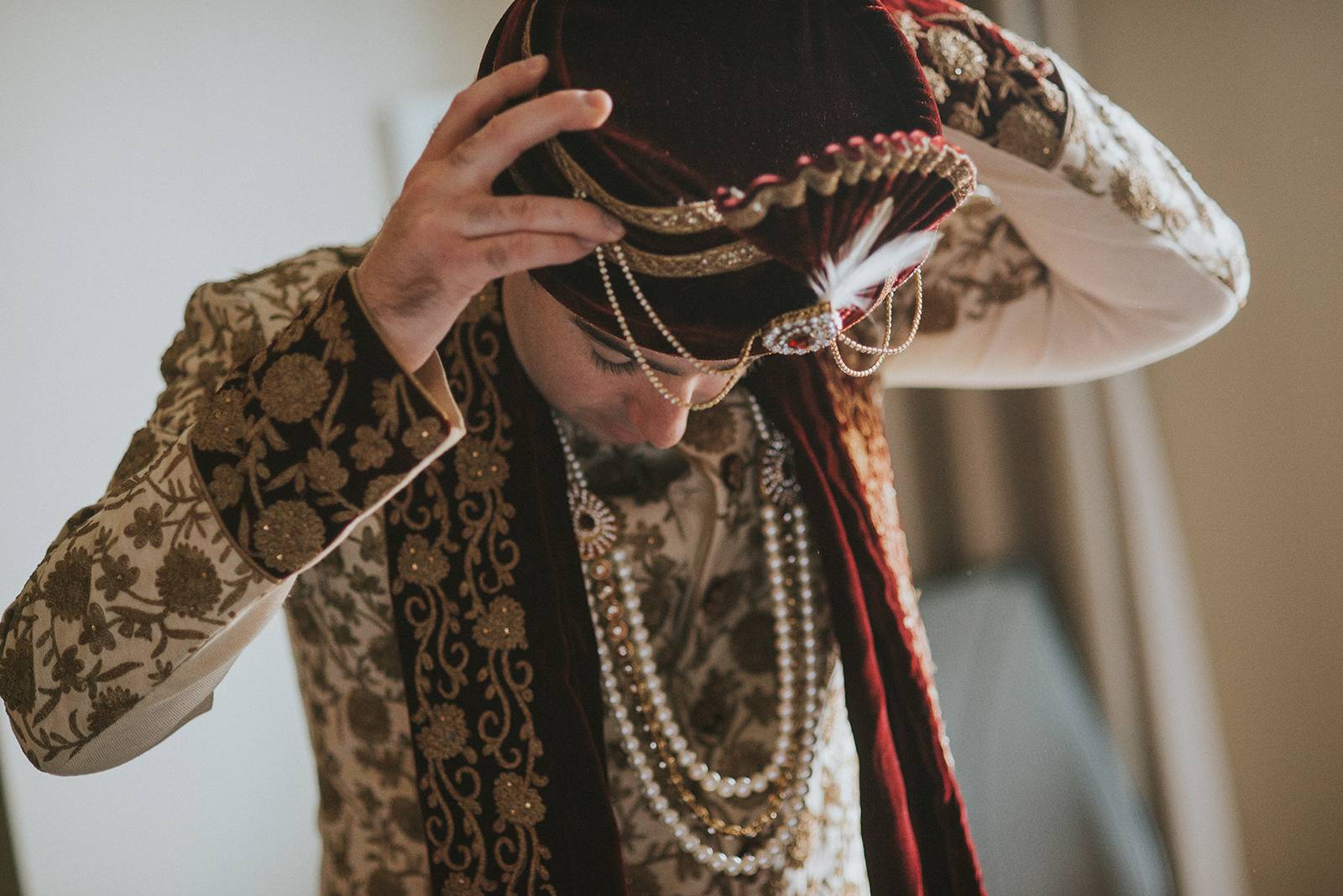 WERE THERE ANY PERSONAL TOUCHES OR DIY ELEMENTS? Absolutely! The mix of East India meets art deco was customized specifically to our taste. We also added photos of our grandparents and Nima's aunt who passed away and could not be with us physically. We customized the entire menu to make the food a mashup of Italian, American, and Gujarati. And our wedding favors were custom designed luggage tags with a quote from our favorite movie - Walter Mitty. We wanted everything to tell a story about who we were and also be a cultural experience for both sides of our families.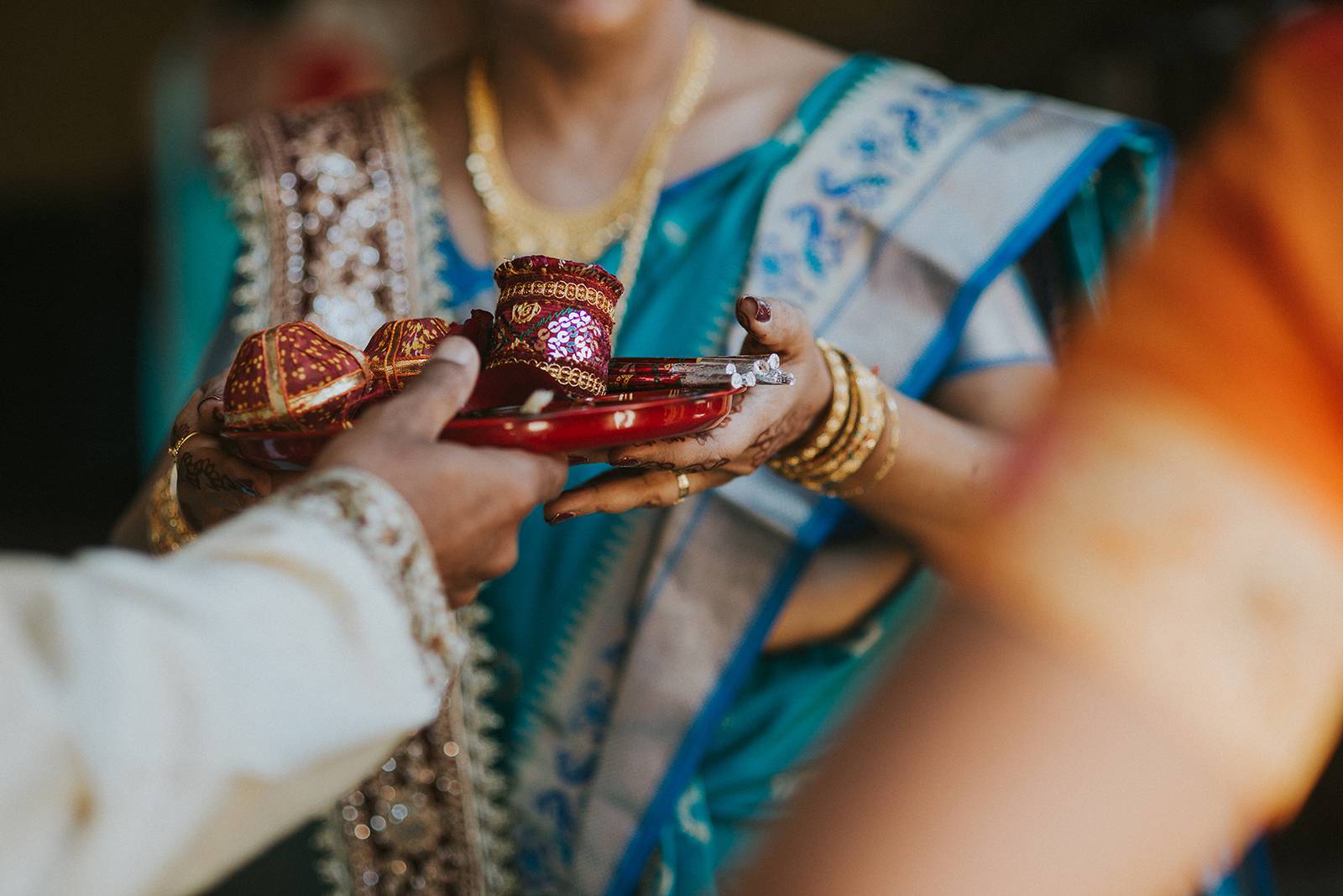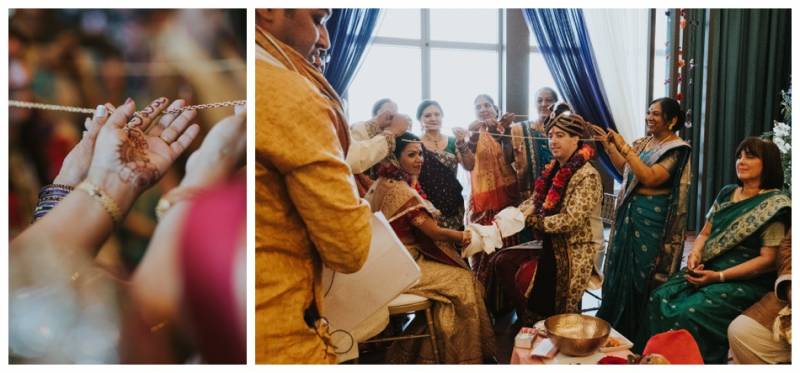 Nima says, "David custom designed the Mangalsutra (the necklace the bride receives from the groom signifying marriage in the Hindu wedding) at Bailey's Fine Jewelry for me. I had no idea what it was going to look like until the actual ceremony! He spent weeks with Bailey's designer to create the piece; it's very special to me."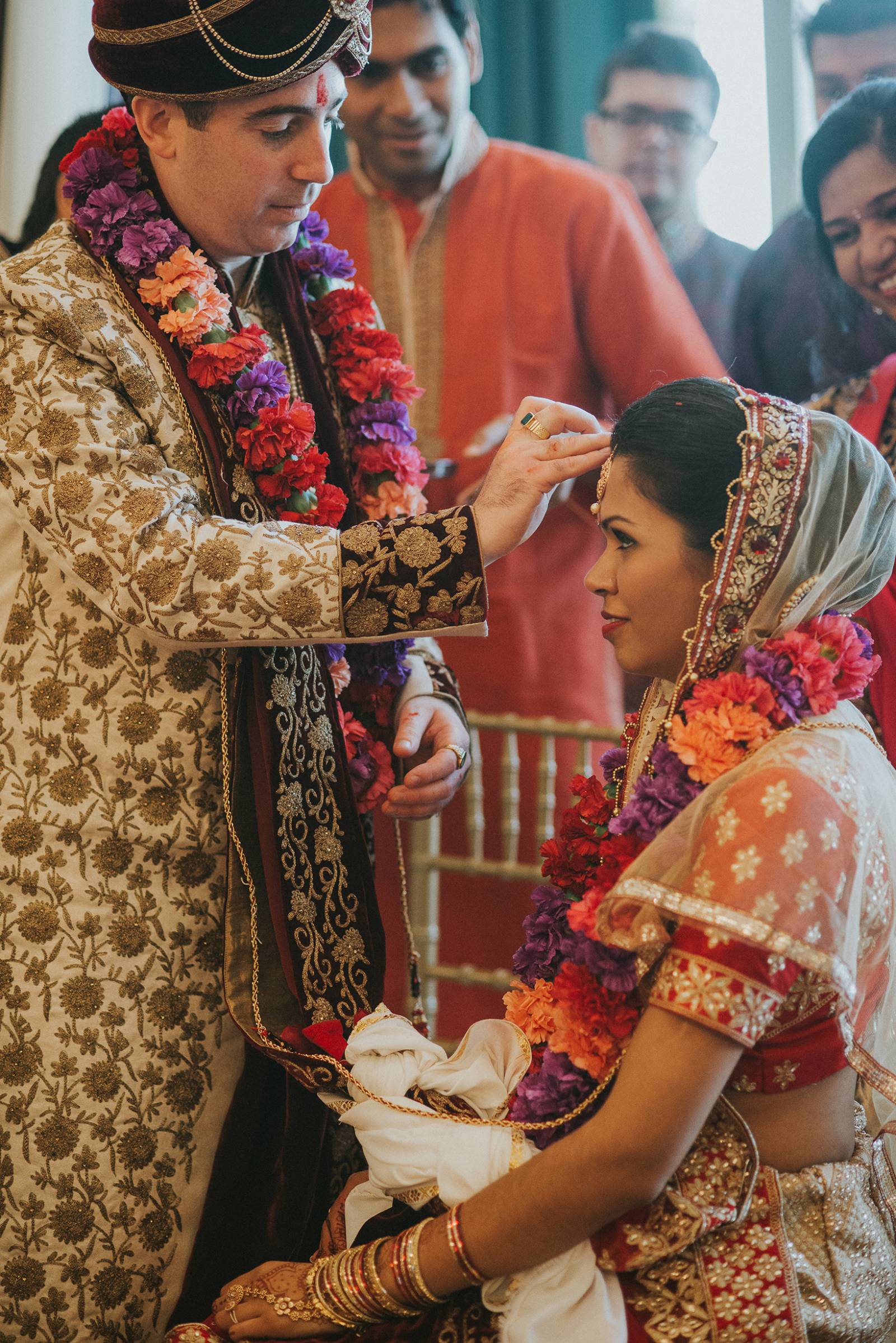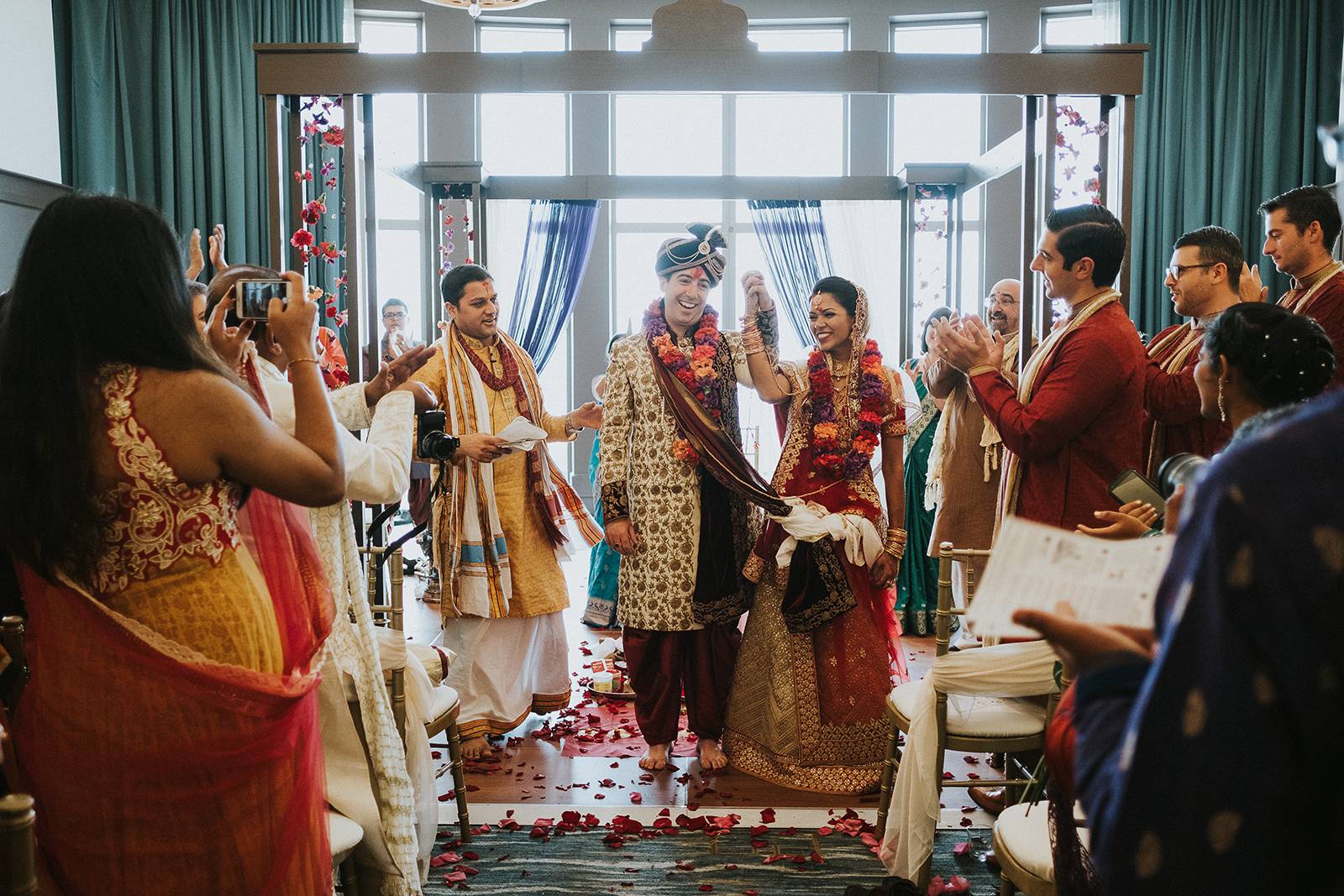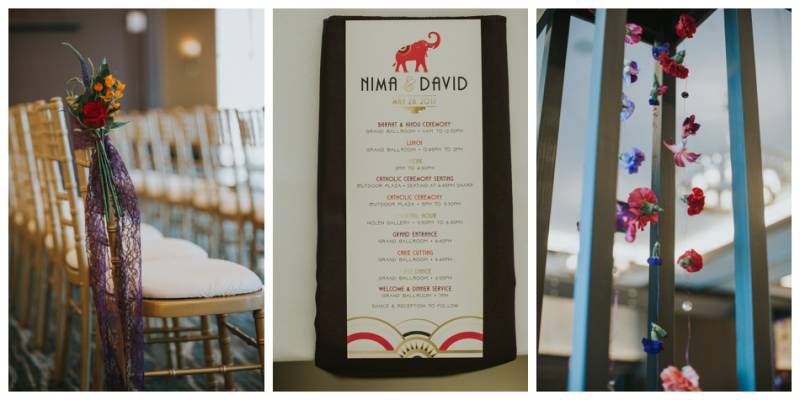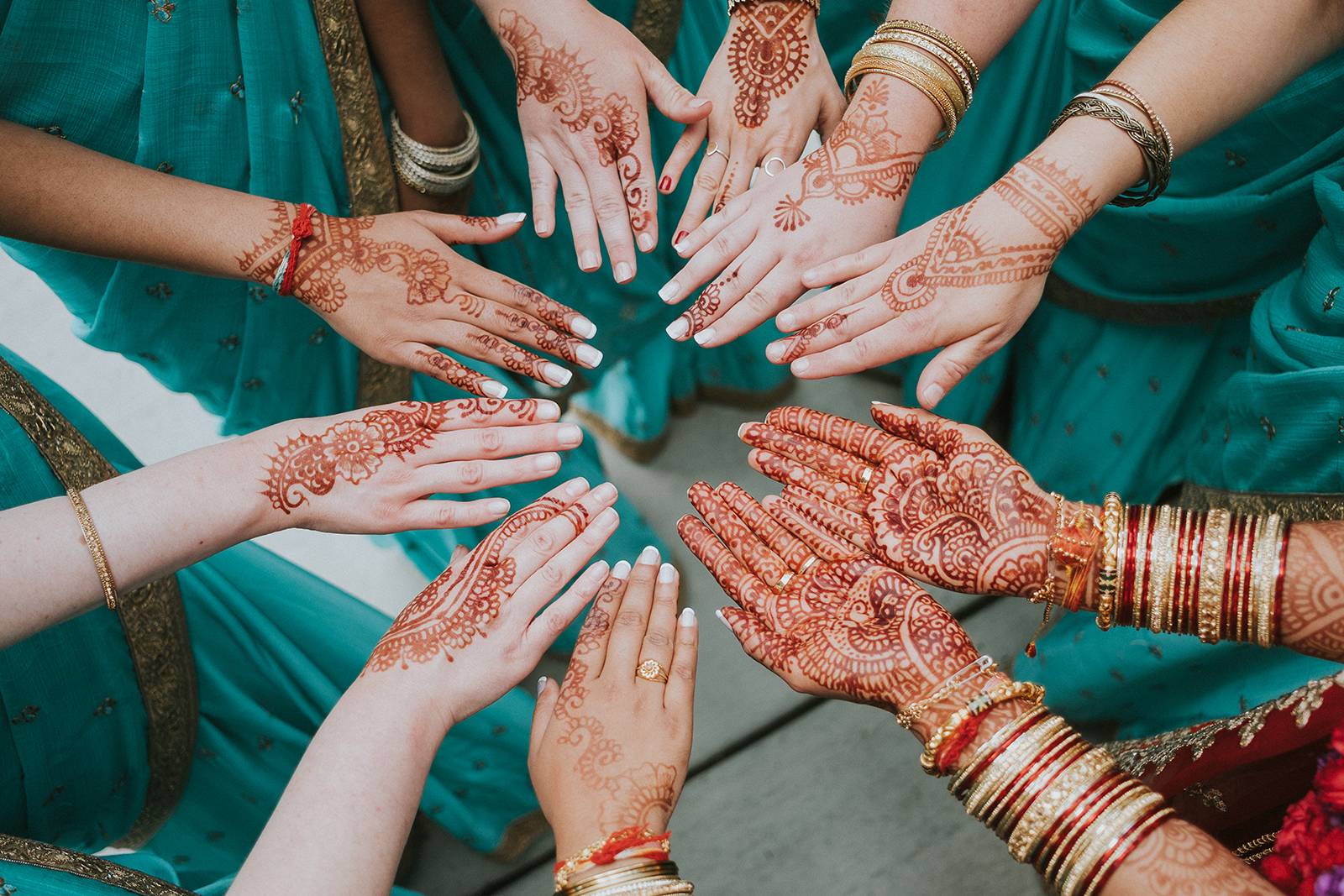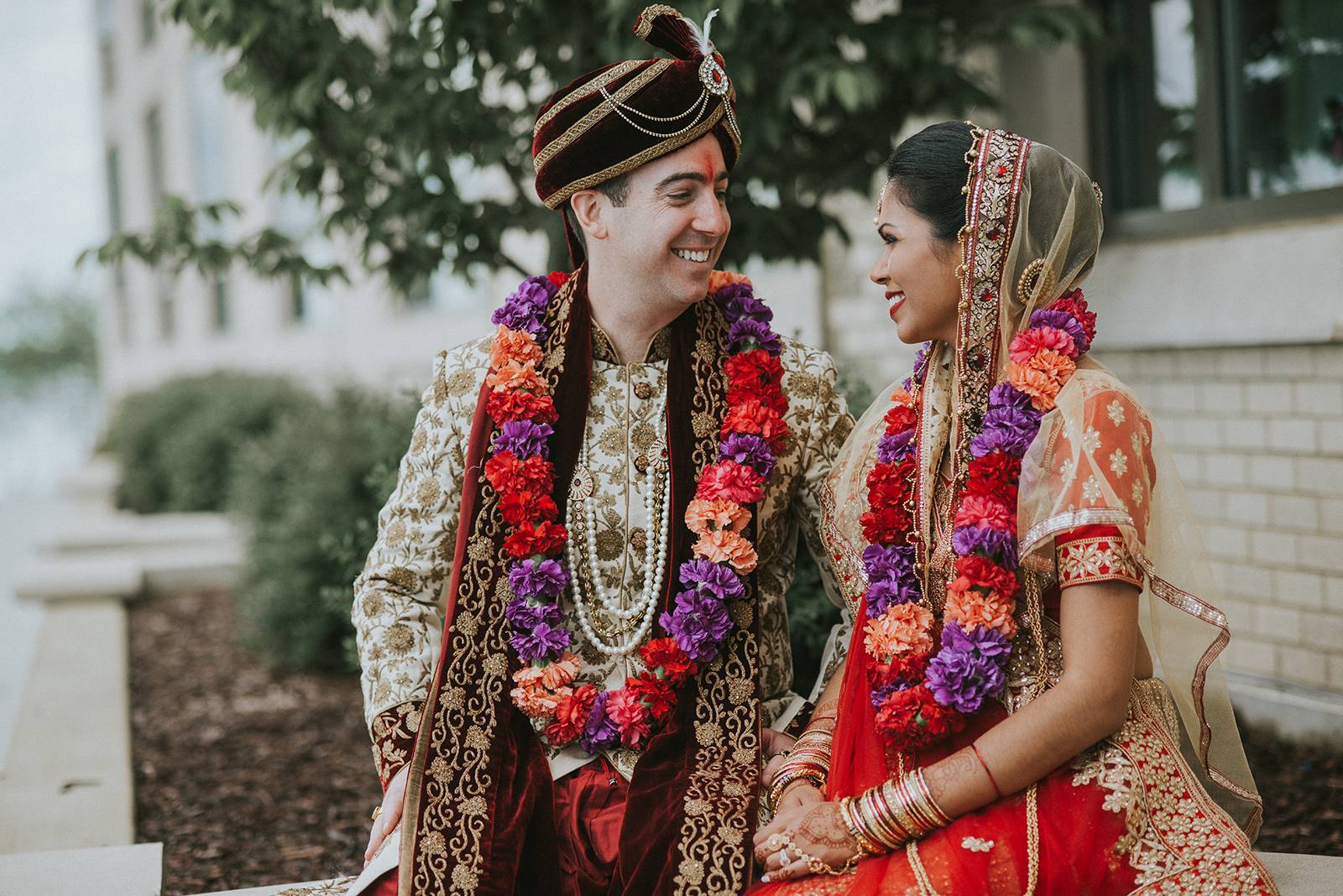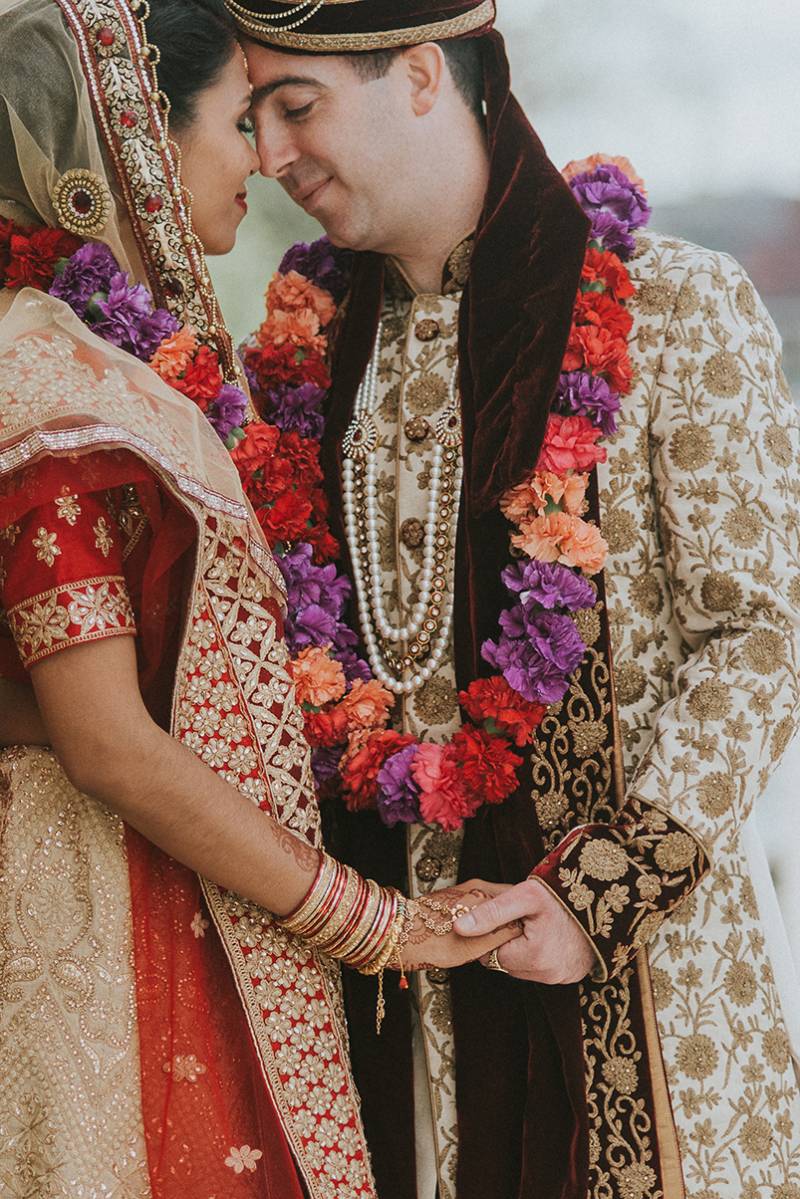 WHAT WAS YOUR FAVORITE MOMENT FROM YOUR WEDDING?
Nima: Walking down the aisle and seeing all the faces in the crowd of family and friends who had come from all over to celebrate this special moment with me and David. It was so special. I also loved the part when the cloth separating me and David was dropped during the Indian ceremony and I got to see him finally!
David: Seeing Nim on the balcony during the baraat and then for the first time during the Indian ceremony.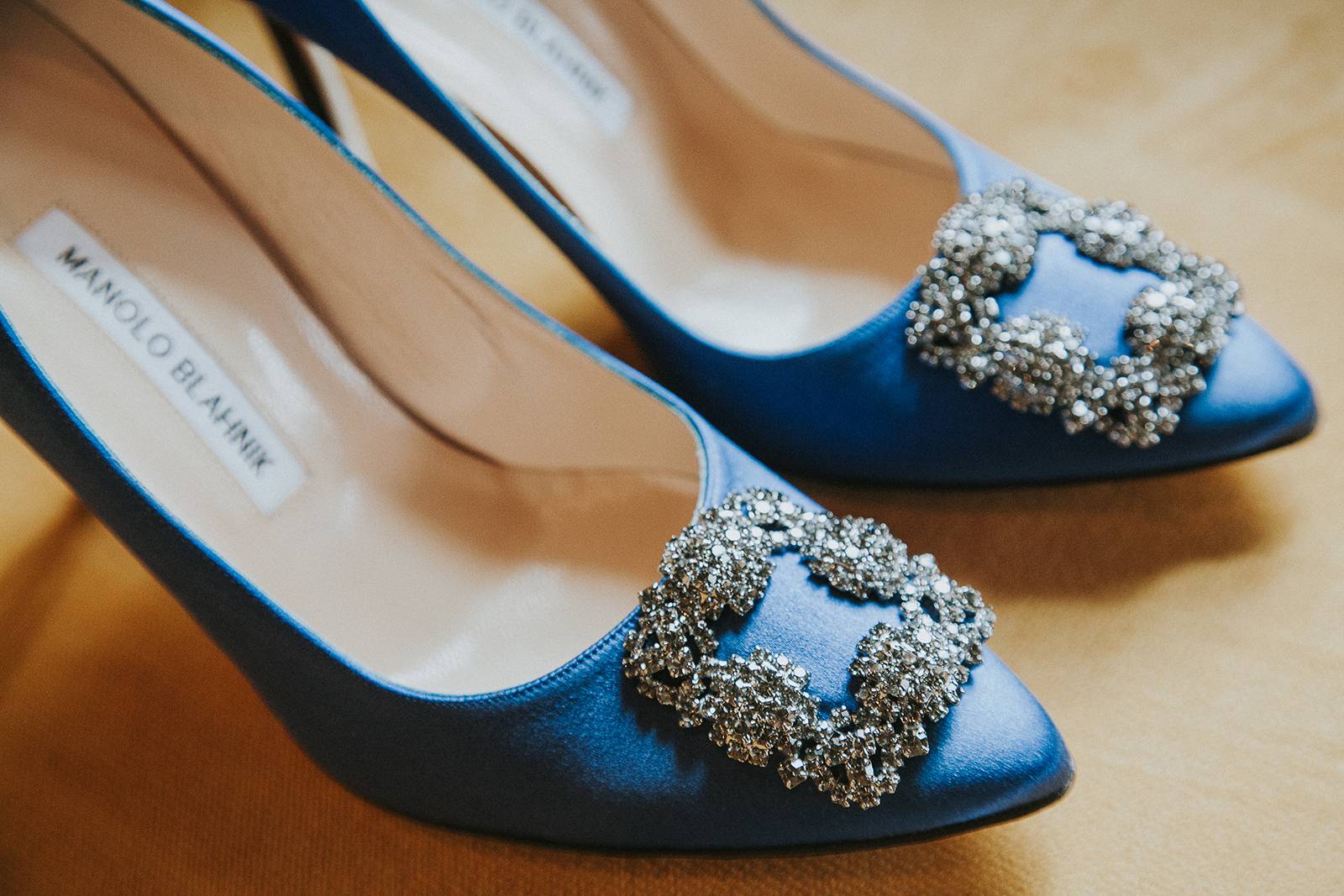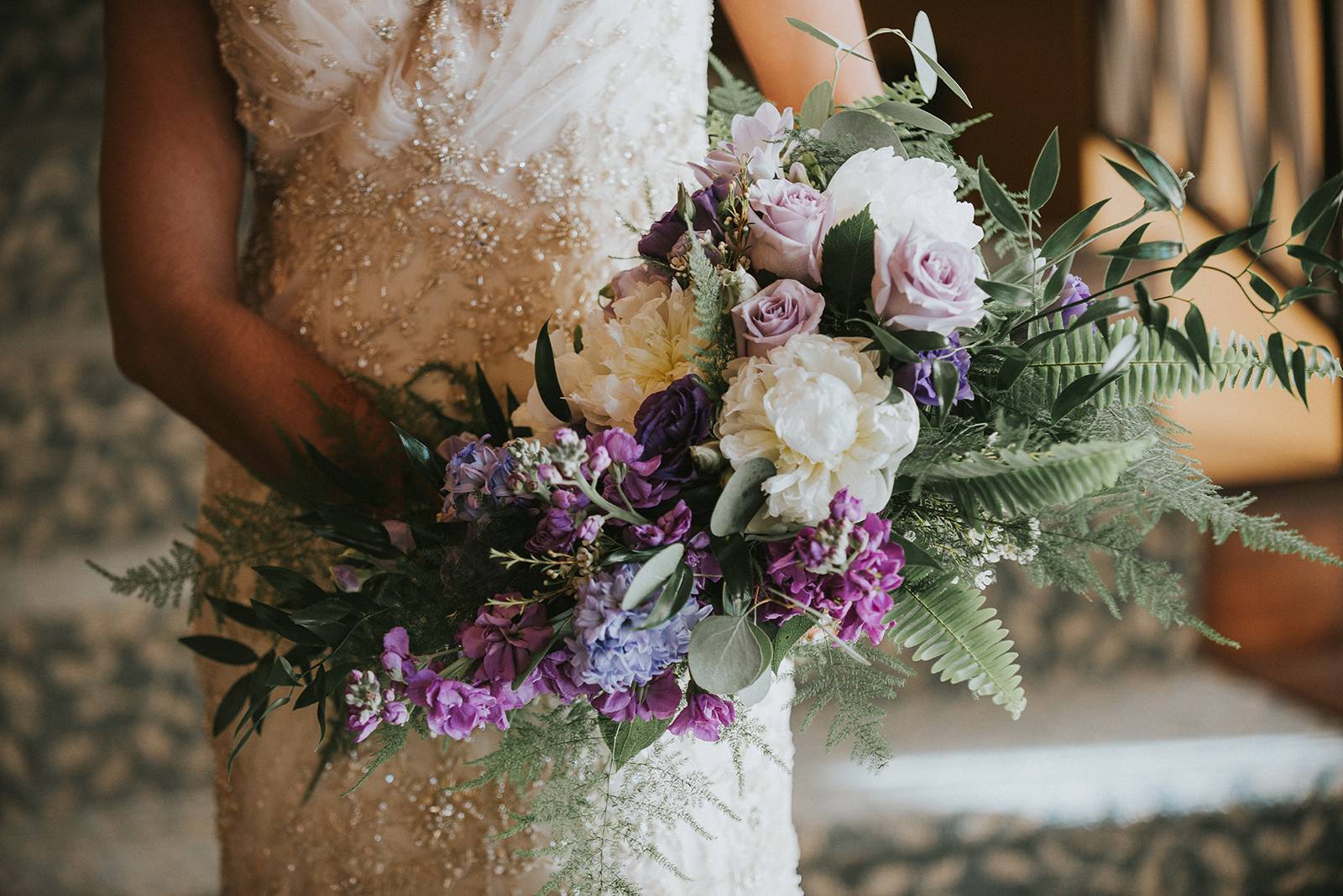 DESCRIBE YOUR WEDDING FLOWERS: Honestly, I can't even remember! I told our wedding planner and florists to do what they thought was best - and they did an AMAZING job!