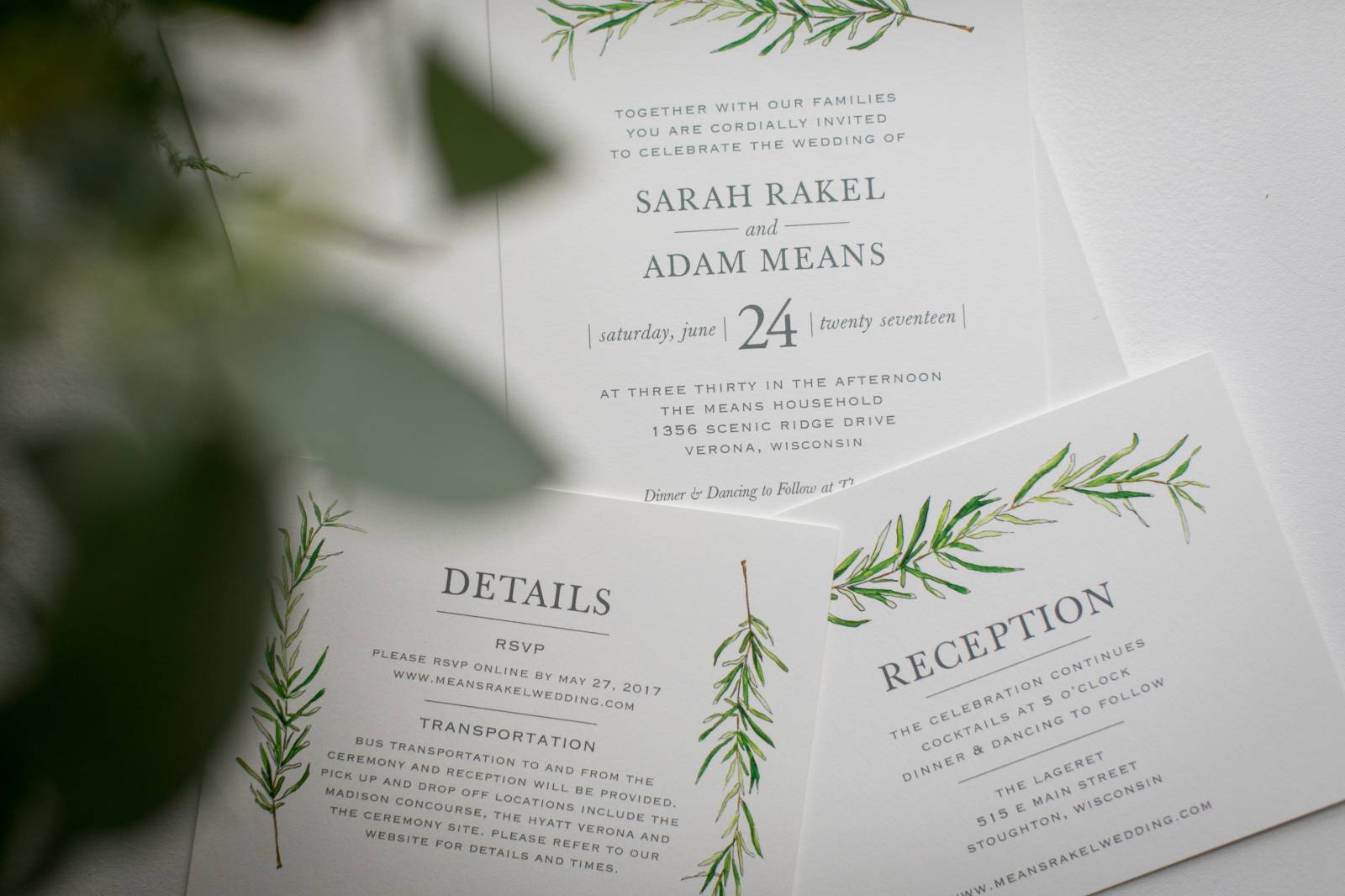 Here's proof that simple doesn't mean you have to sacrifice beauty. In fact, Sarah and Adam used simple, organic elements as the foundation for their design, working with event designer, Korrine from Event Essentials and Flora Designs by Jamae to work her floral magic using an array of beautiful greenery.
WEDDING DATE:?06/24/2017

HOW DID YOU MEET??We met in high school and started dating our Junior year. We've been together ever since.?
HOW DID YOU KNOW HE WAS "THE ONE?" We complement each other in the best ways. He makes me laugh every day and makes me the best version of myself.?
TELL US ABOUT YOUR PROPOSAL: We went to Wicked at the Overture Center and while we were at the play, he gave my girlfriends the keys to our apartment. They decorated the whole place with flowers and candles so when we walked in, it was the perfect setting for a proposal. Little did I know a group of our closest friends were waiting in a party bus outside and we spent the night celebrating!?
DESCRIBE YOUR WEDDING FLOWERS: We didn't use many flowers, I wanted almost all greenery. Our bouquets were primarily made of greens with some white flower accents. At the reception, we had a lot of ferns and simple green plants to accent our reception venue.?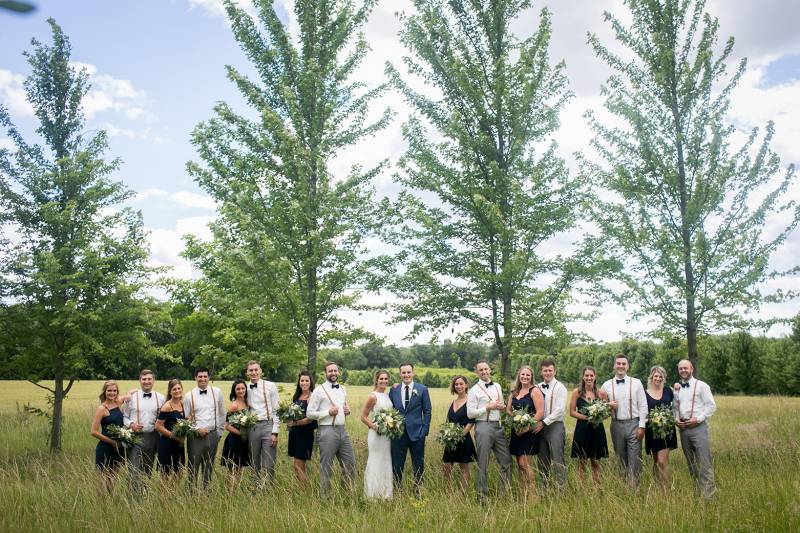 TELL US ABOUT YOUR DRESS: It was actually the very first dress that I tried on - I think I tried on 4 others and then retried the first one on and ended up purchasing it that day. It was the quickest and easiest decision of the entire wedding process. I wanted my dress to be simple, something that I could dance in and with straps or sleeves. It is an all lace dress with a high neck and keyhole back with a simple silhouette.?
WERE THERE ANY PERSONAL TOUCHES OR DIY ELEMENTS? We tried to incorporate personal touches as much as we could. My father-in-law built the arbor that we got married under. We hope to put it in the yard of our future first home. My mom also took fabric and lace from her wedding dress and had our florist wrap my bouquet with it, which I loved. The main DIY project that we did was that we made our wood menu holders and all of our signs, which were all fun to put together.?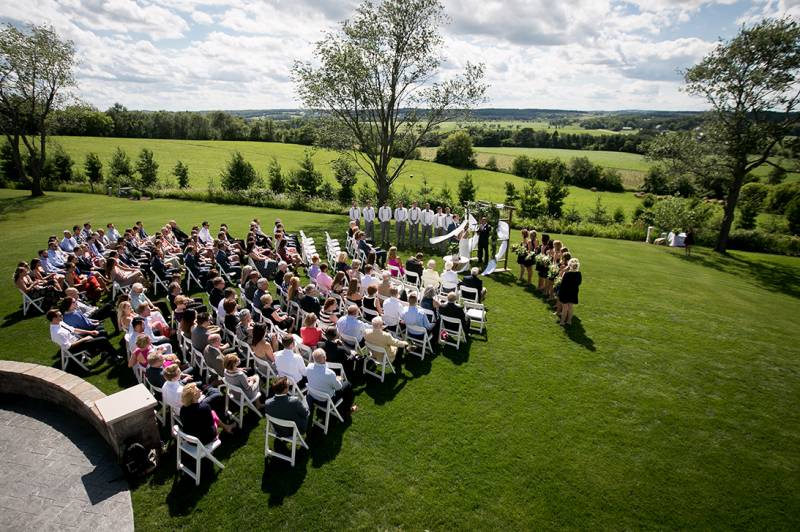 WHAT WAS YOUR FAVORITE MOMENT FROM YOUR WEDDING? I think it was the last dance of the night. It was hard to take it all in on the day of, everything went by so quickly. They played "Shout" and I just took a moment to look around at everyone having the best time and I couldn't help but feel an overwhelming feeling of love and happiness as I danced with my now husband. I didn't want the night to end.??