This affair at Wisconsin Dells wedding venue, Vennebu Hill from cJefko Photography just gave a whole new meaning to the word "rustic". Stunningly dreamy floral design elevated this naturally beautiful new barn venue overlooking the bluffs with a major dose of elegance. The perfect Fall color scheme of burgundy and blush, a wow-worthy gown from Brandi's Bridal Galleria, Etc. french country chairs and the sweetest dessert table - to sum it up... this one truly has it all!
HOW DID YOU MEET? Online.
HOW DID YOU KNOW HE/SHE WAS "THE ONE"? When we started dating, it just seemed like we had always been together. We compliment each other so well, it was a perfect fit.
TELL US ABOUT YOUR PROPOSAL: He had dropped some not so subtle hints that led me to believe it was going to happen over Christmas. Two weeks before that, we were at our house, hanging out and talking and he asked me to marry him. I was so surprised. It was perfect.
TELL US ABOUT FINDING YOUR DRESS: I was nervous about dress shopping so I decided to go do a "practice" round with my mom and sister. We were just going to try on a few so I would know what to expect, My dress was the first one I tried on. We didn't even have a wedding date or venue yet but the dress was perfect.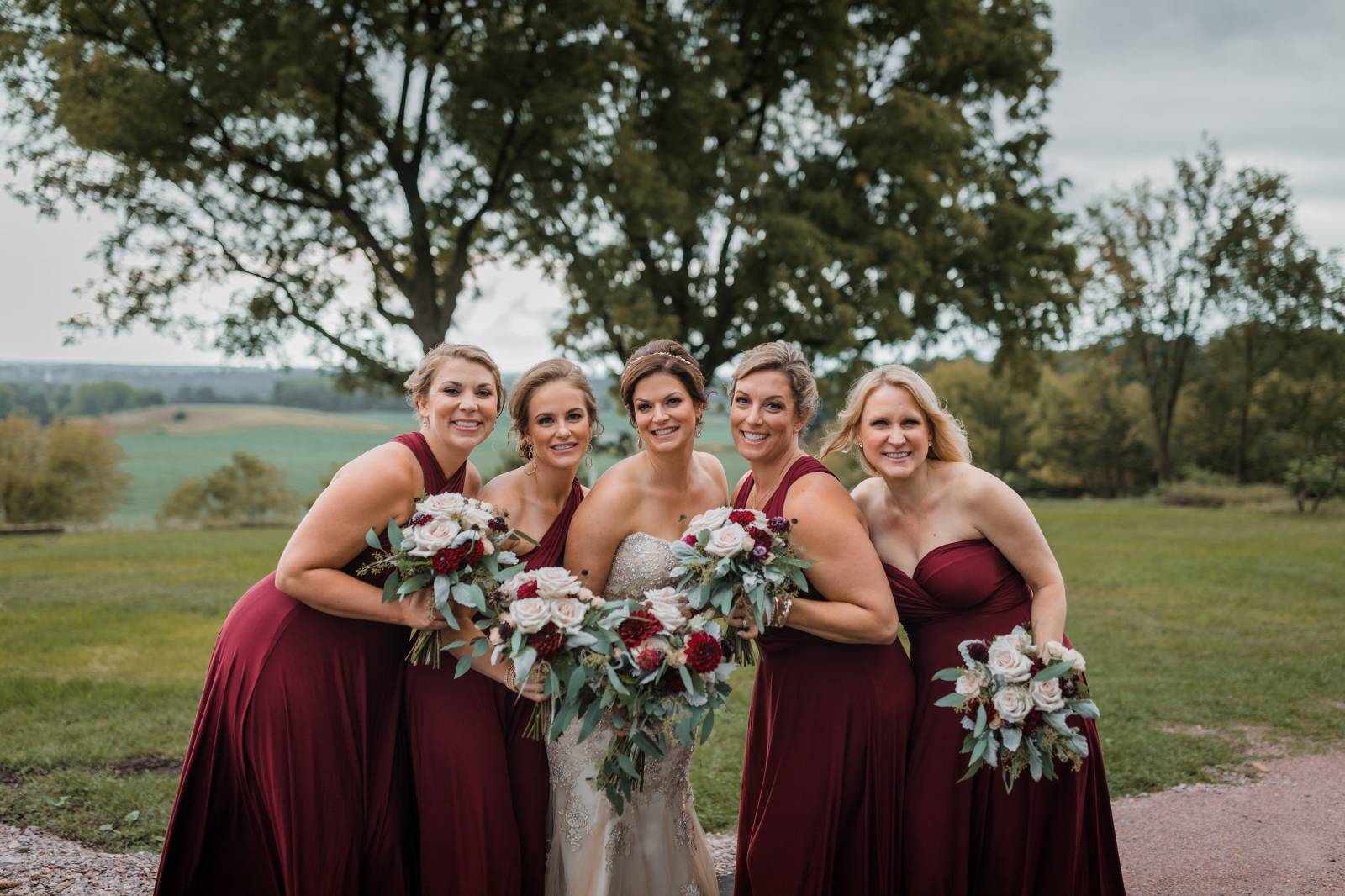 WHAT WAS YOUR WEDDING COLOR PALETTE? Gold, navy, burgundy, and blush.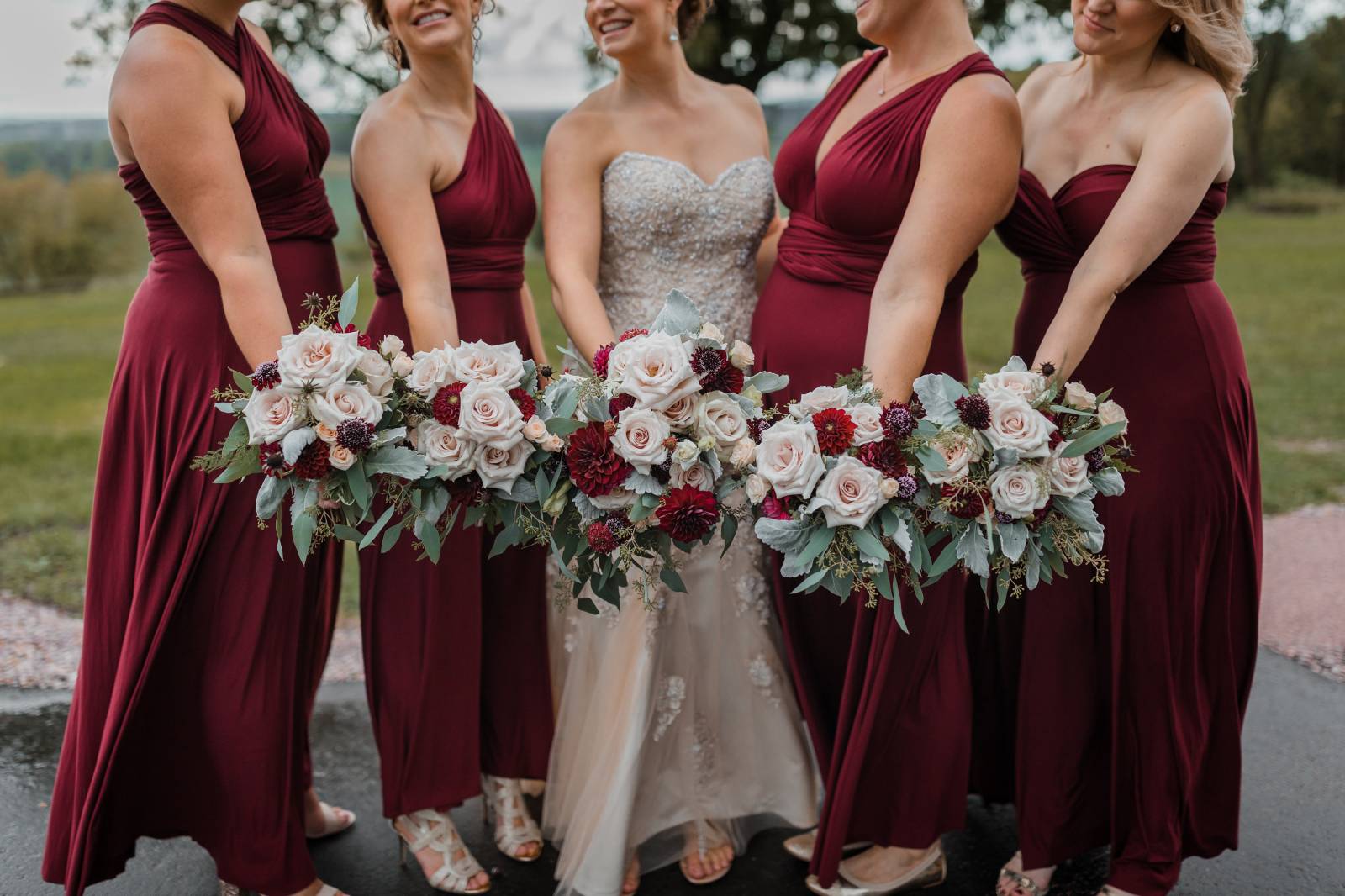 DESCRIBE YOUR WEDDING FLOWERS: They were amazing!! I sent pictures of flowers I liked and my color palette to the florist and she absolutely blew me away. The flowers brought the whole thing together.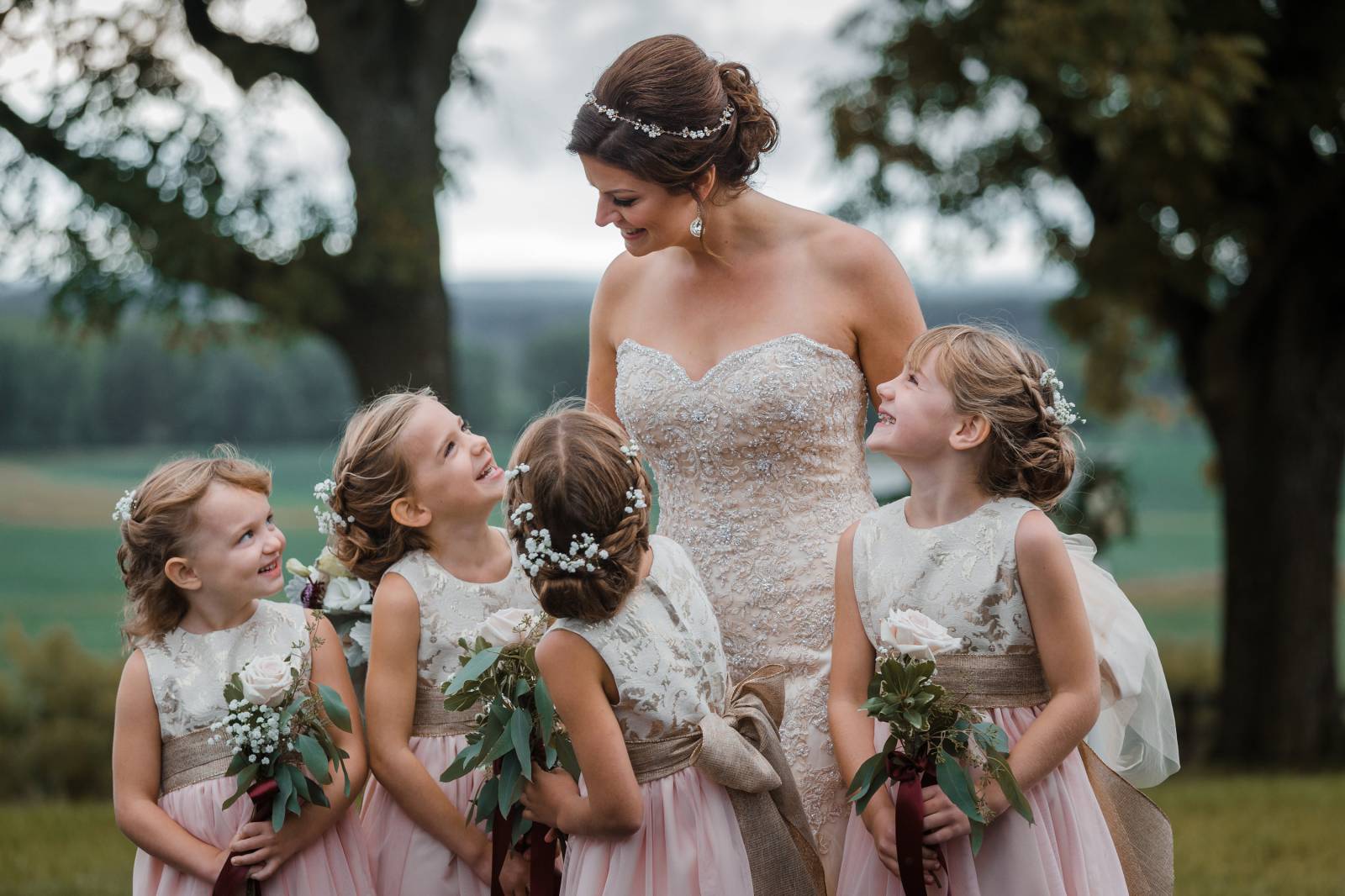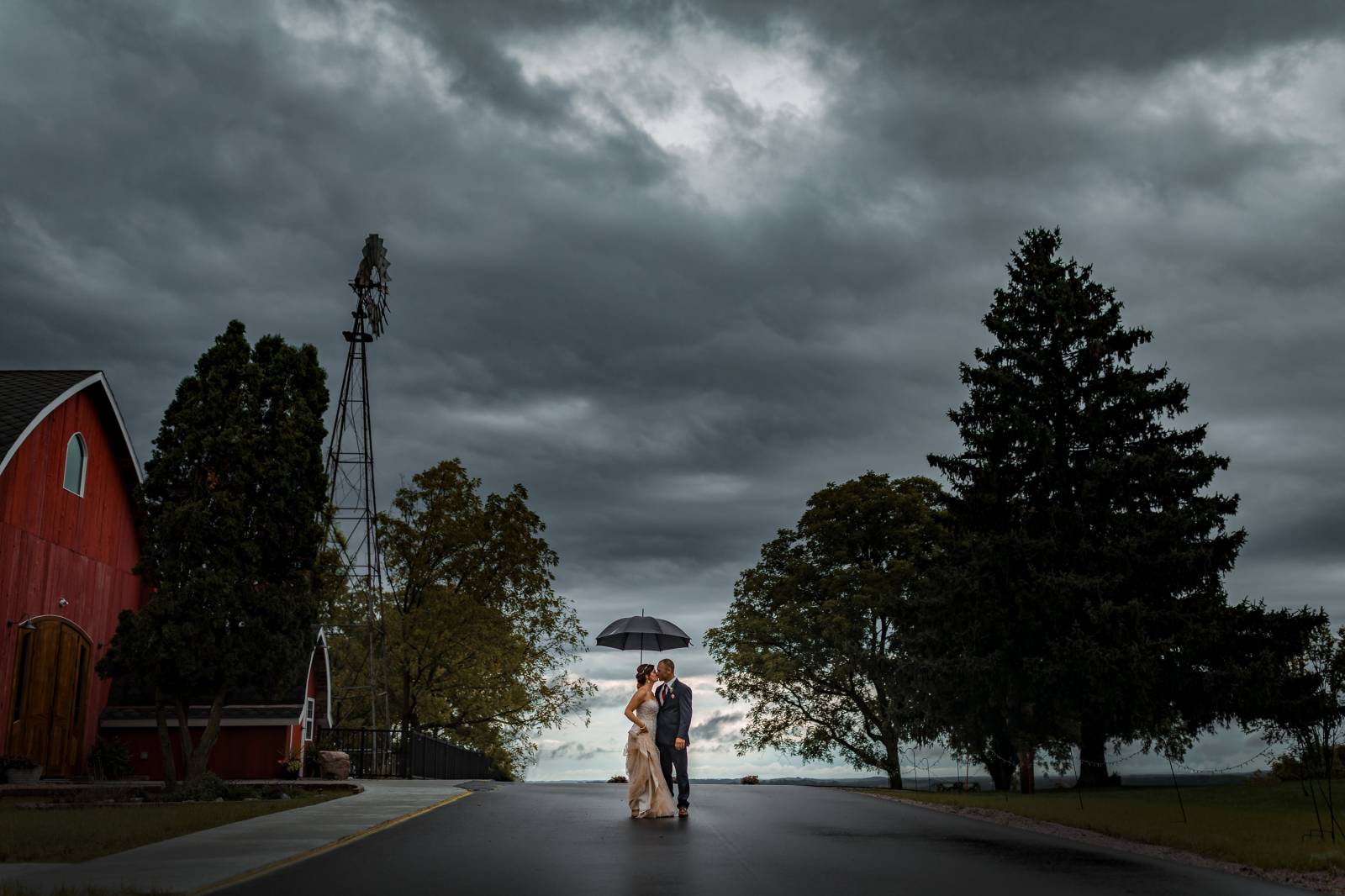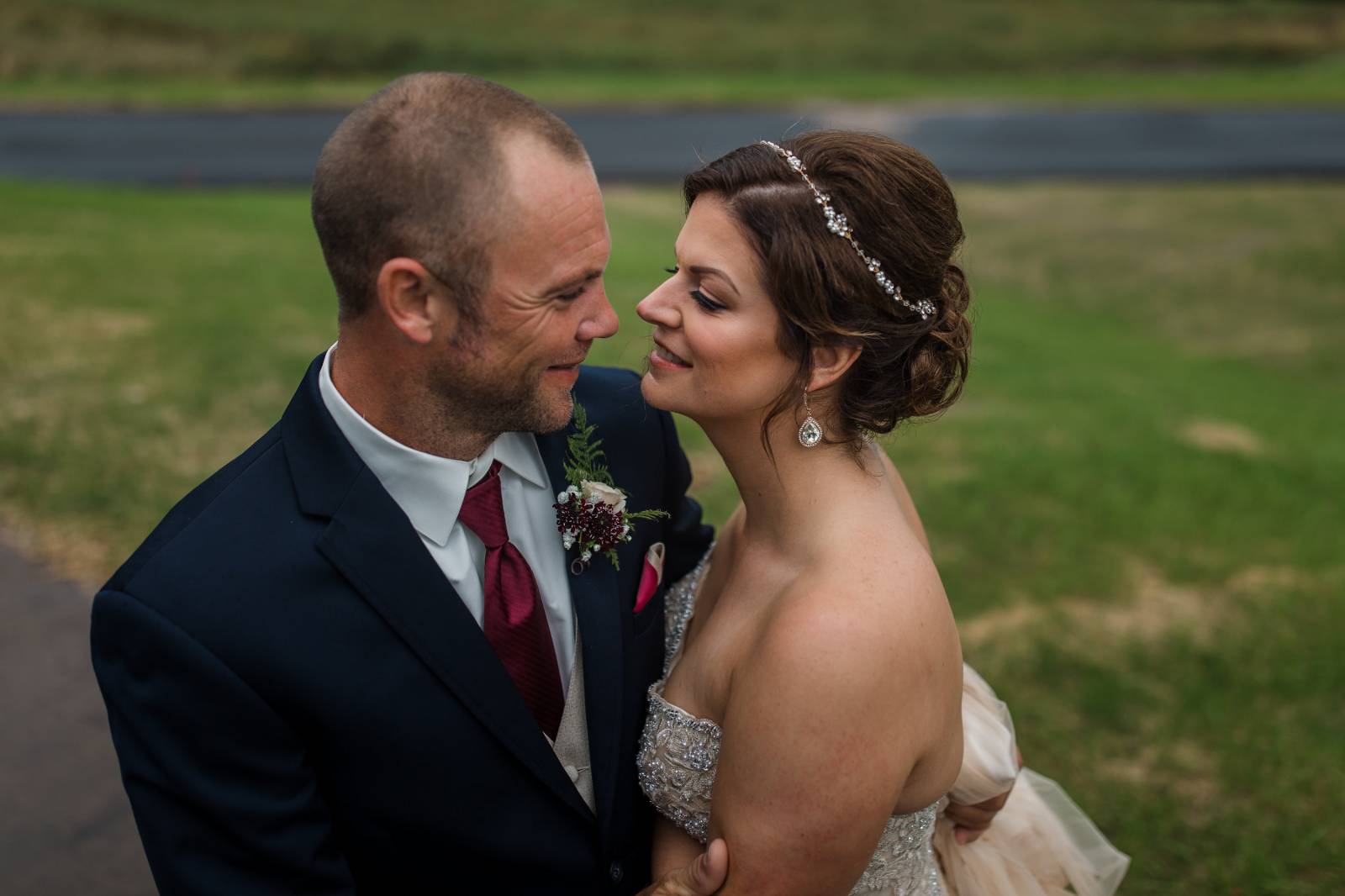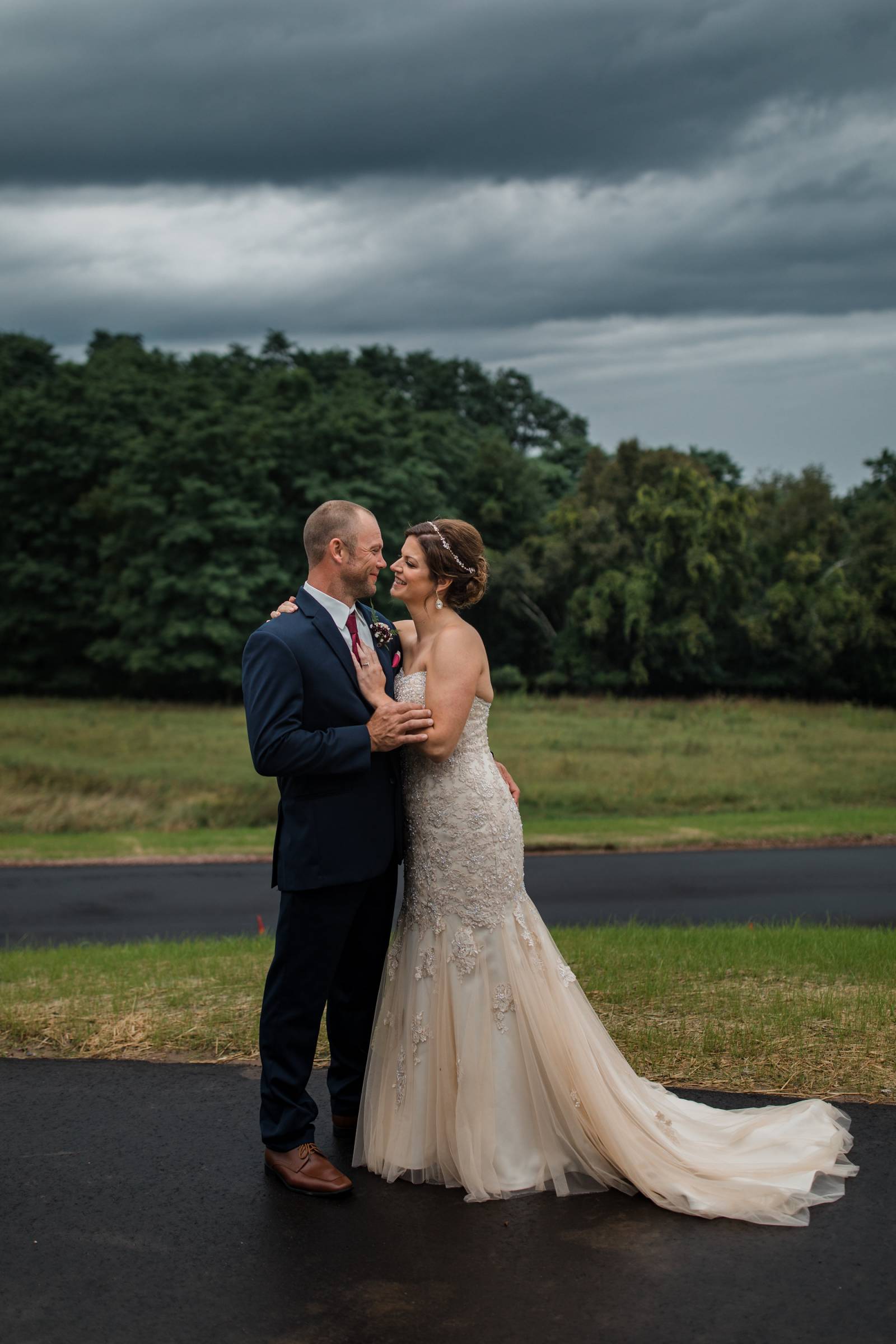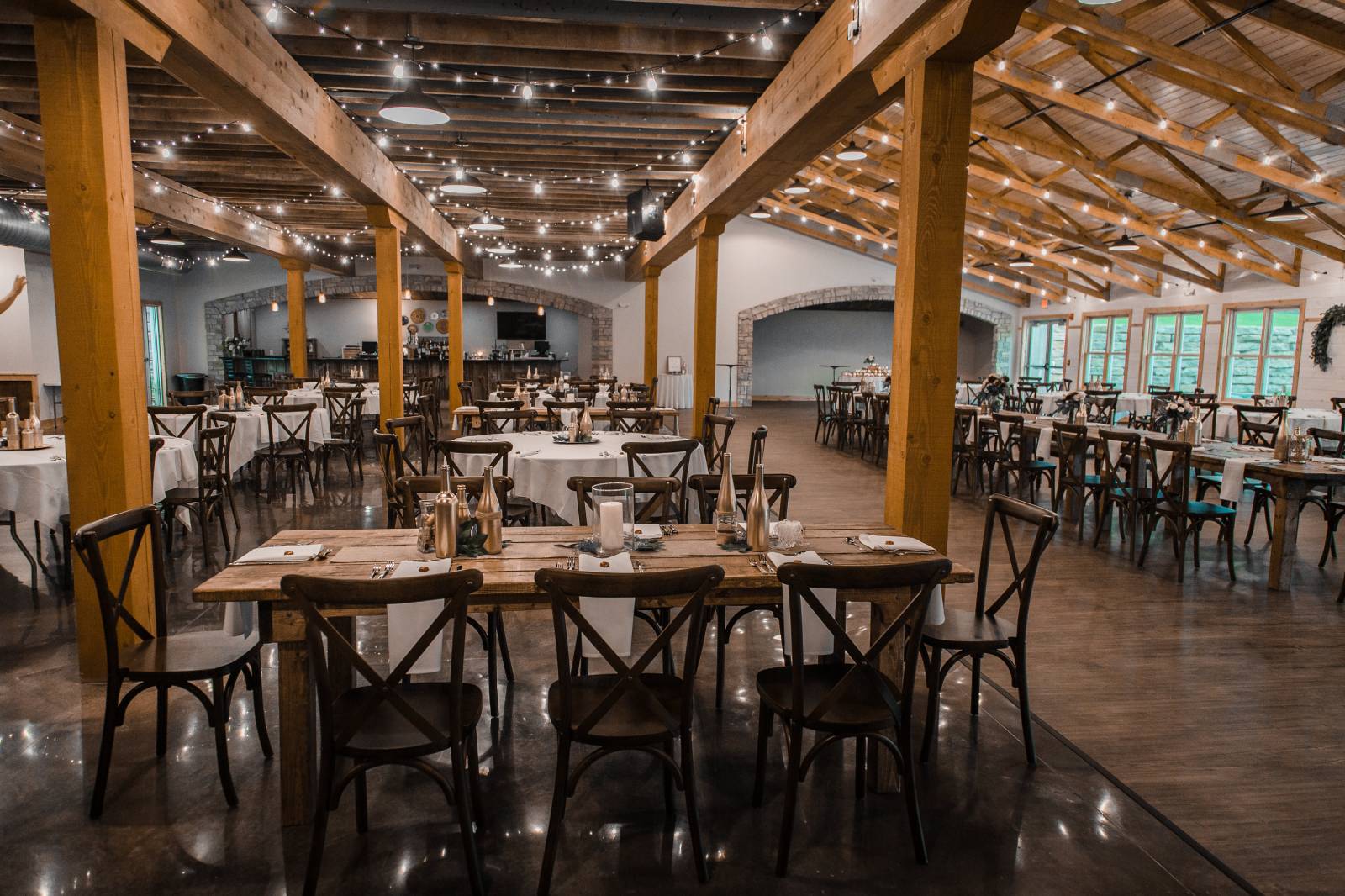 DID YOU USE ANY SPECIALTY TABLES, CHAIRS, LINENS OR DINNERWARE? Vennebu Hill provided all the chairs, linens, glassware and dinnerware. They did have two chairs that were King and Queen (I believe) that we sat in.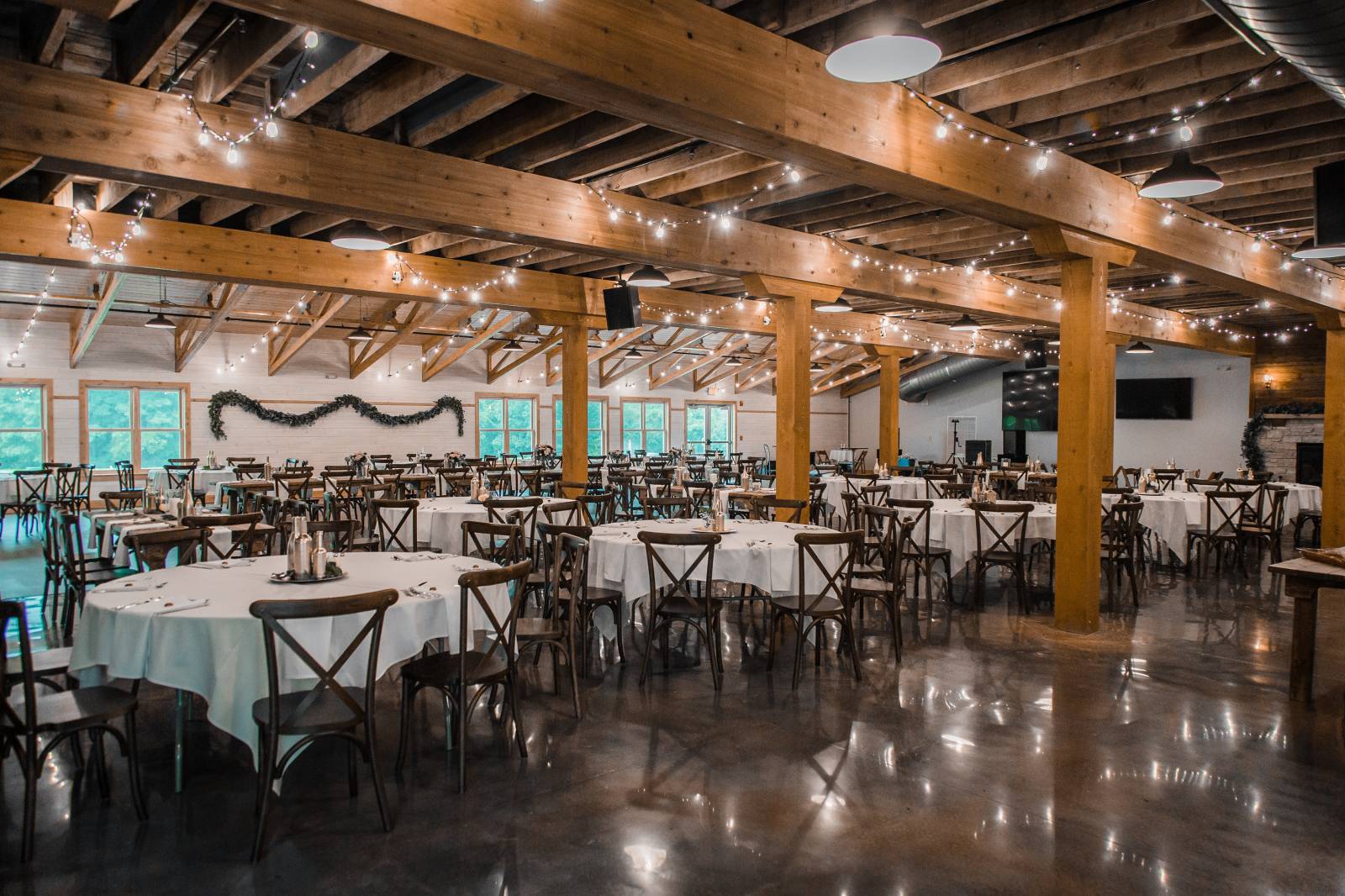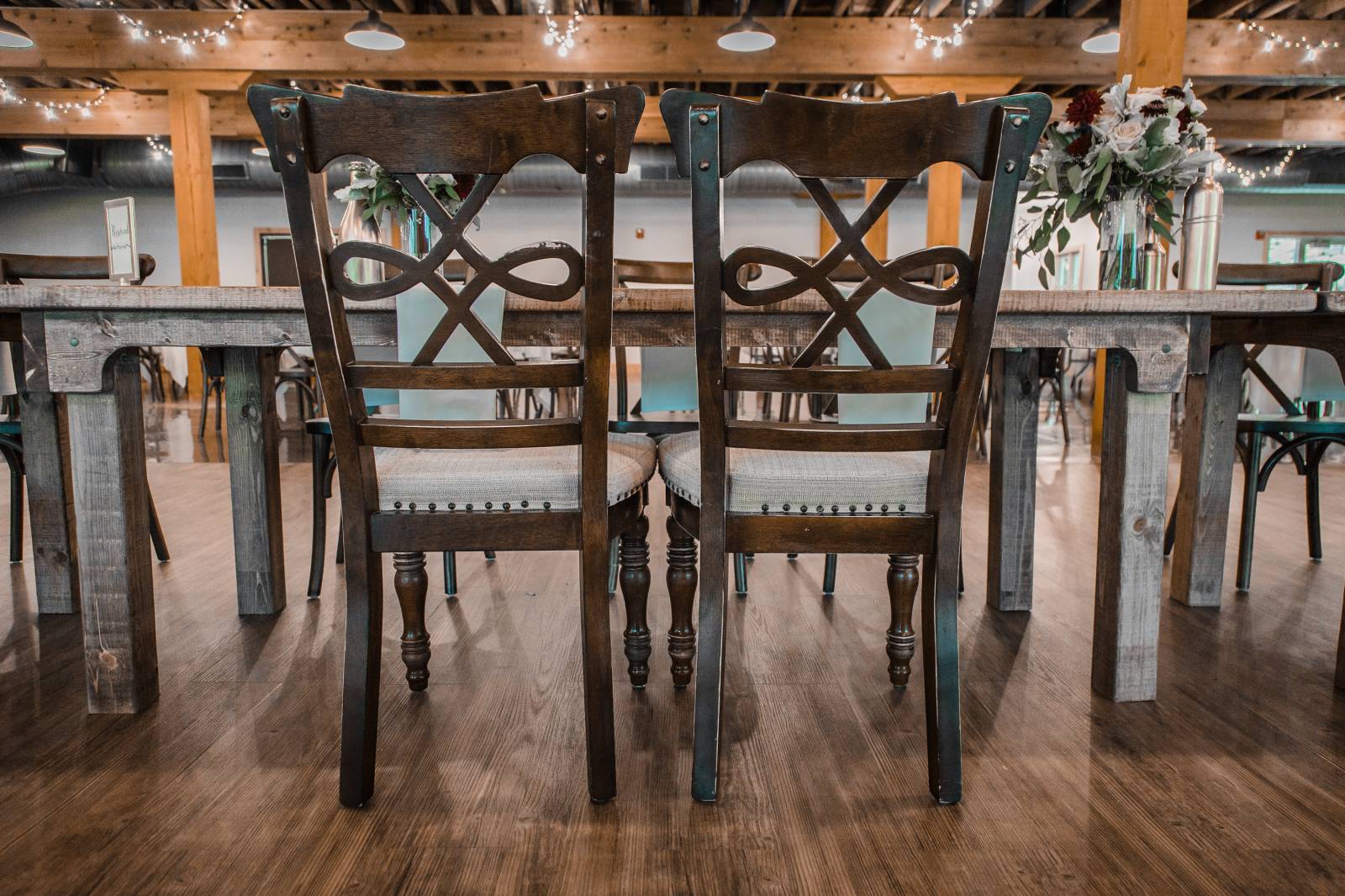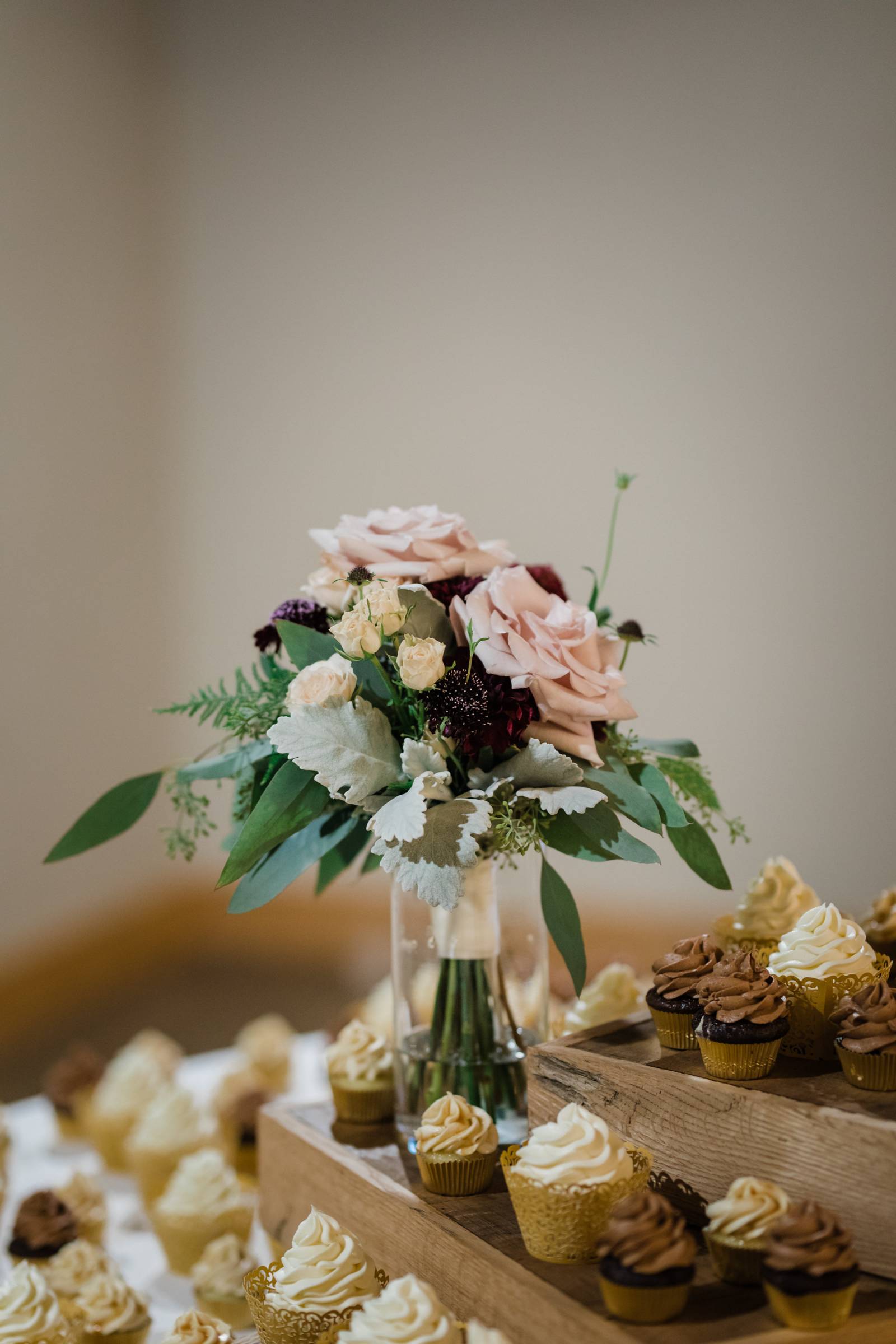 TELL US ABOUT YOUR HONEYMOON PLANS: We took a small honeymoon to Door County and plan to get away this coming February to a yet to be determined location.
WHAT DOES LIFE LOOK LIKE AFTER THE WEDDING? For us, it's not all that different but I will say that there is a connection or partnership that was always there but seems amplified now.
IS THERE ANY ADVICE YOU'D GIVE TO OTHERS PLANNING THEIR WEDDING? Don't stress, keep it unique to yourselves.