A beautiful barn set in Wisconsin Dells with elegant touches fills this wedding with romance and grace in our feature today. Marrae and Eric share their experience, special moments, and some tips and tricks. The groom looked dapper in a classic tux, while the bride found her dream dress at Vera's House of Bridal. Vennubu Hill created the perfect backdrop for a fun-filled reception. Read more about their exciting affair down below.
WEDDING DATE: 05/11/2019

HOW DID YOU MEET? We met through a mutual friend in college.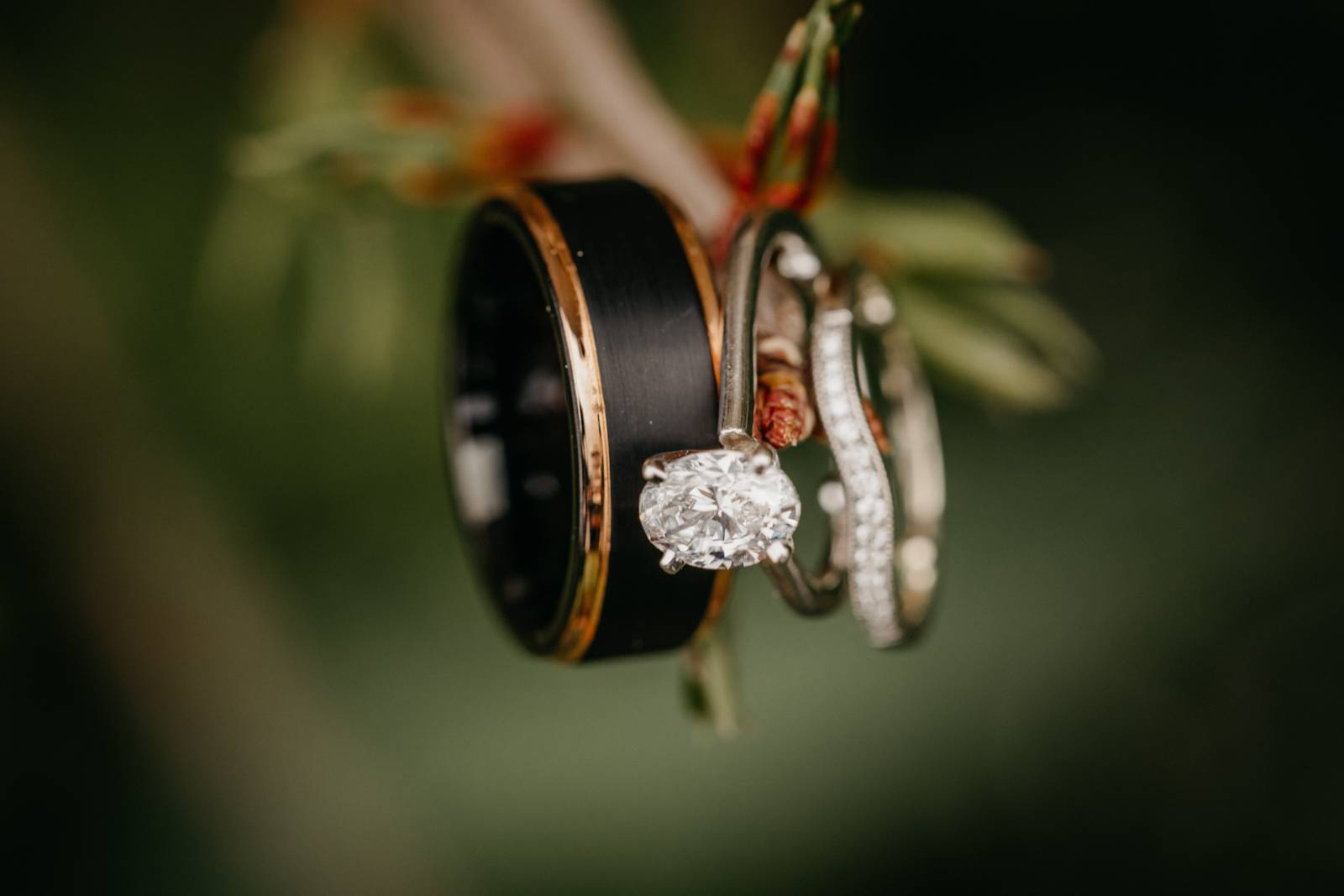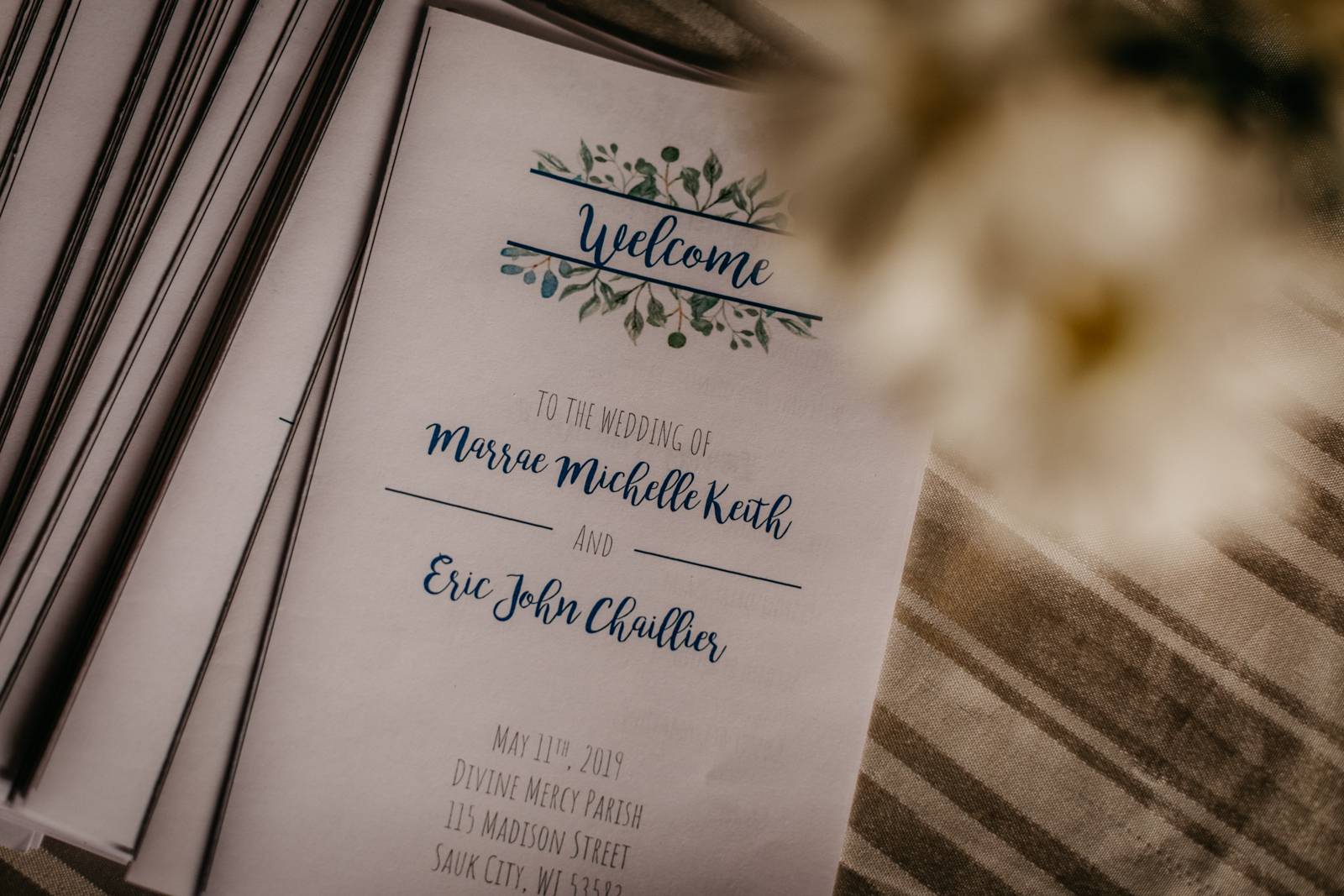 HOW DID YOU KNOW YOU HAD FOUND "THE ONE"? We had so much in common and "clicked" instantly. We have one of those fairytale loves that most people only dream about. We both feel incredibly lucky to have found each other!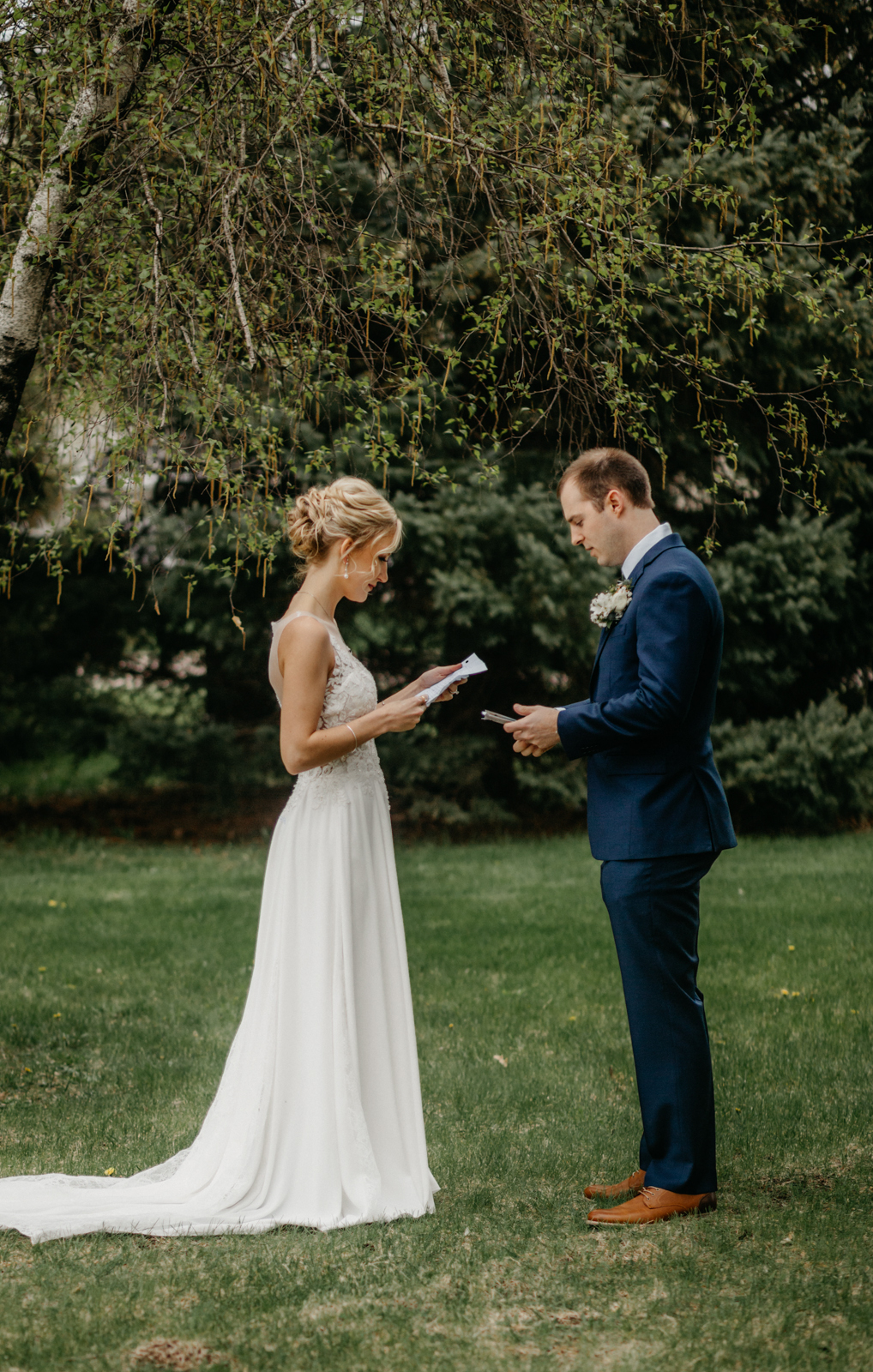 TELL US ABOUT YOUR PROPOSAL: We took an "impromptu" trip to the Porcupine Mountains for a hike. It was a cloudy day with lots of fog, but at one of the overlooks, Eric got down on one knee! We drank hot chocolate, enjoyed some time together, and watched as the fog started to clear.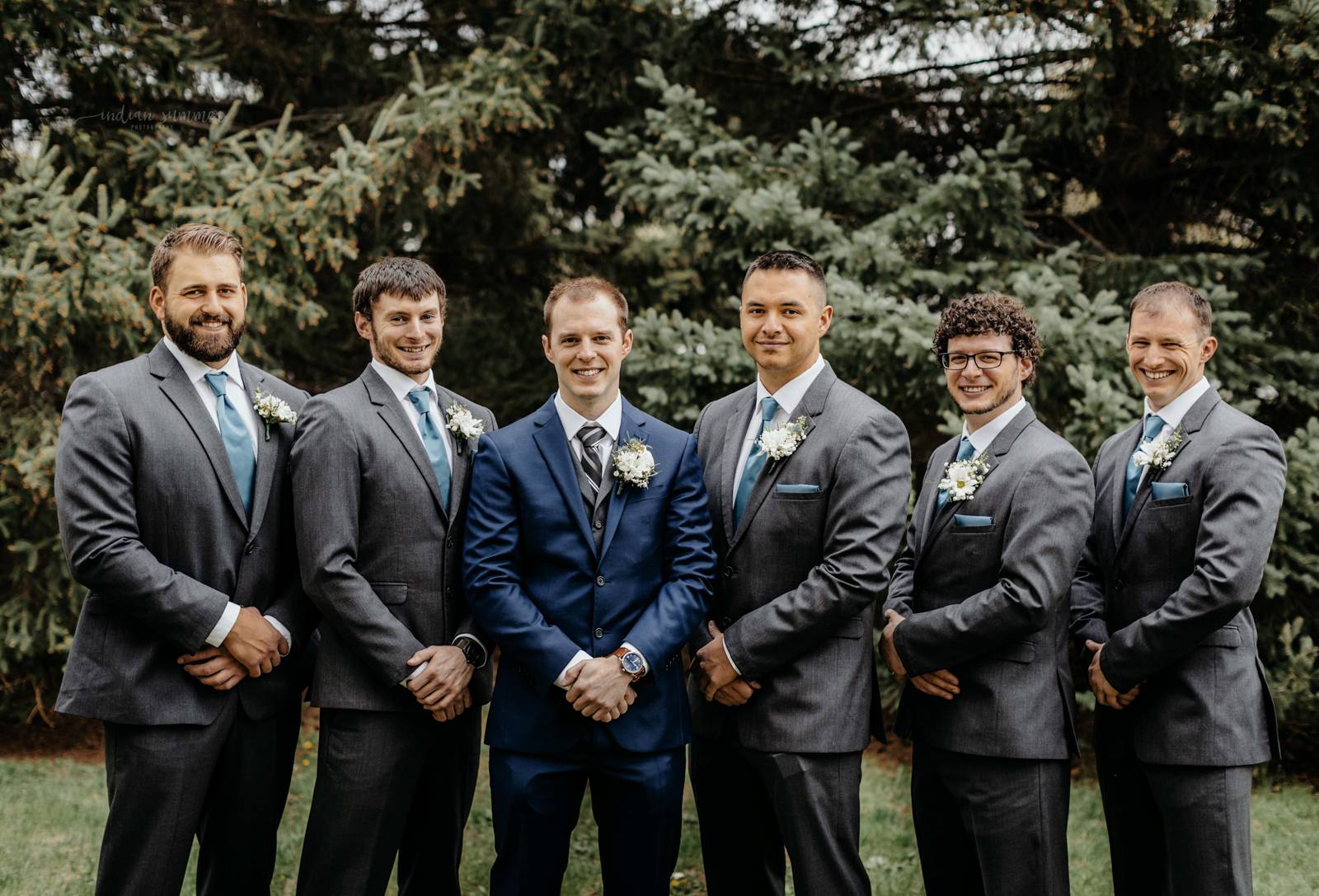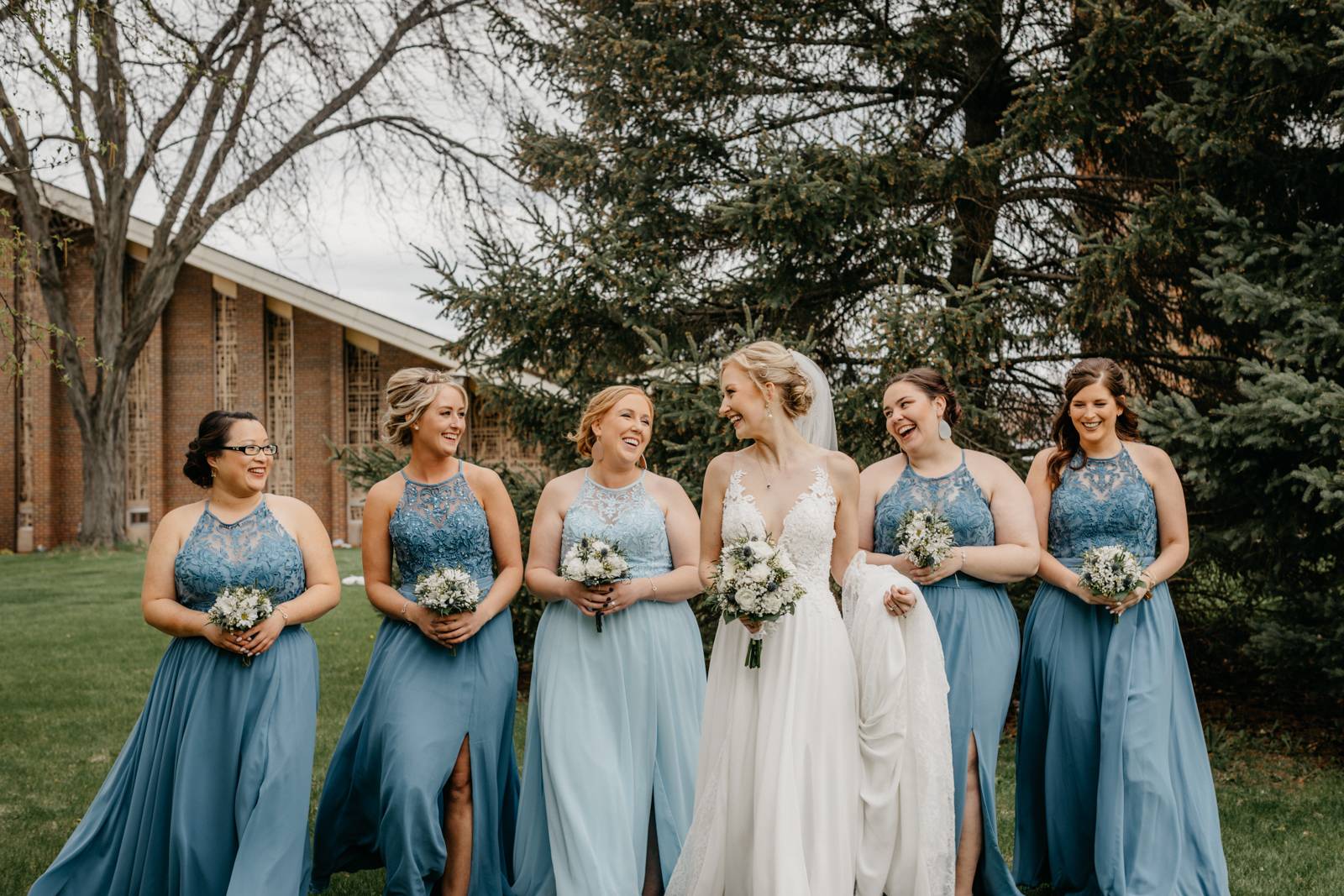 TELL US ABOUT FINDING YOUR DRESS: I brought my bridesmaids, my mother, and my mother-in-law to my appointment. The dress was brand new at Vera's, and when I tried it on, it felt as if made for me. It was the most beautiful dress I've ever seen!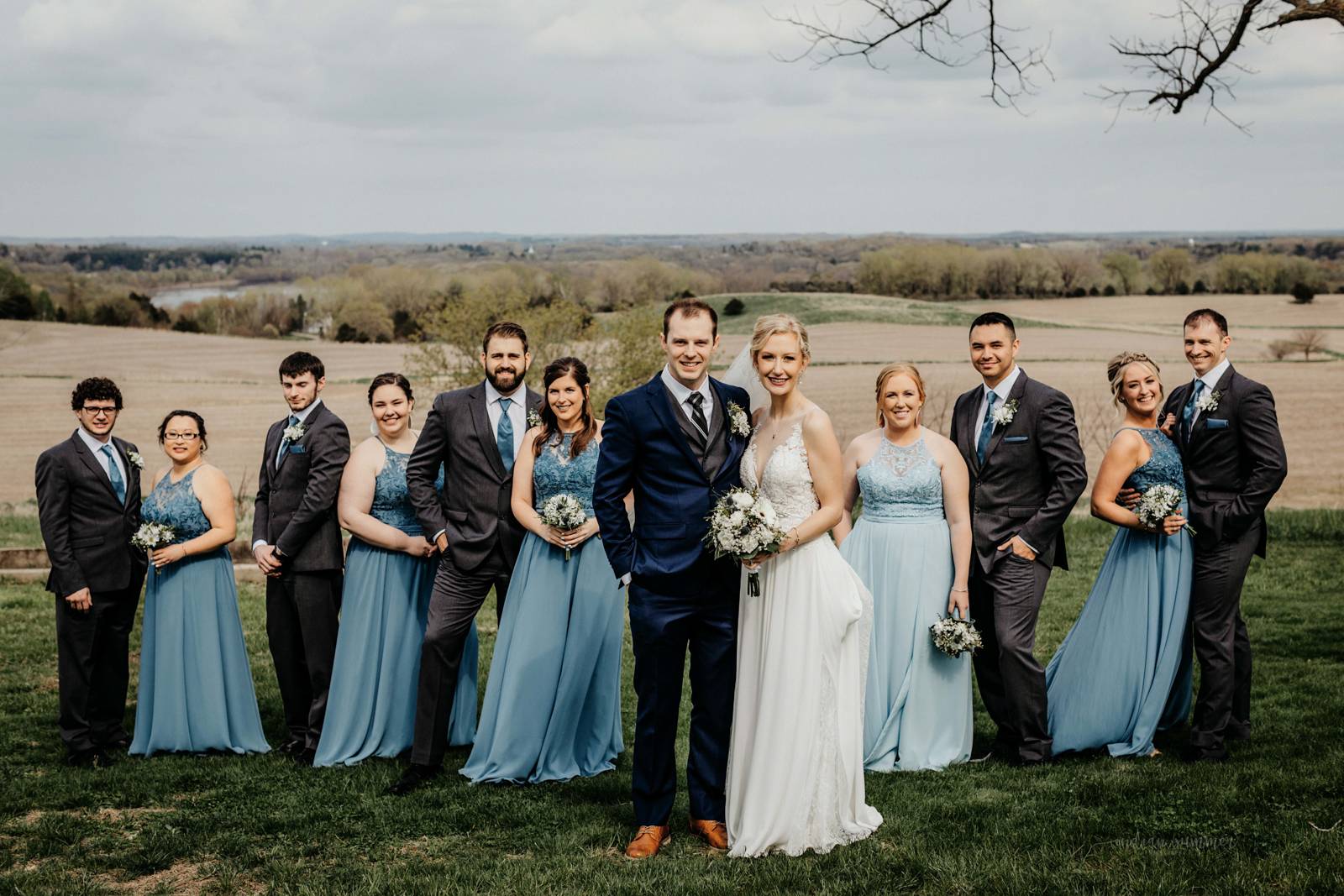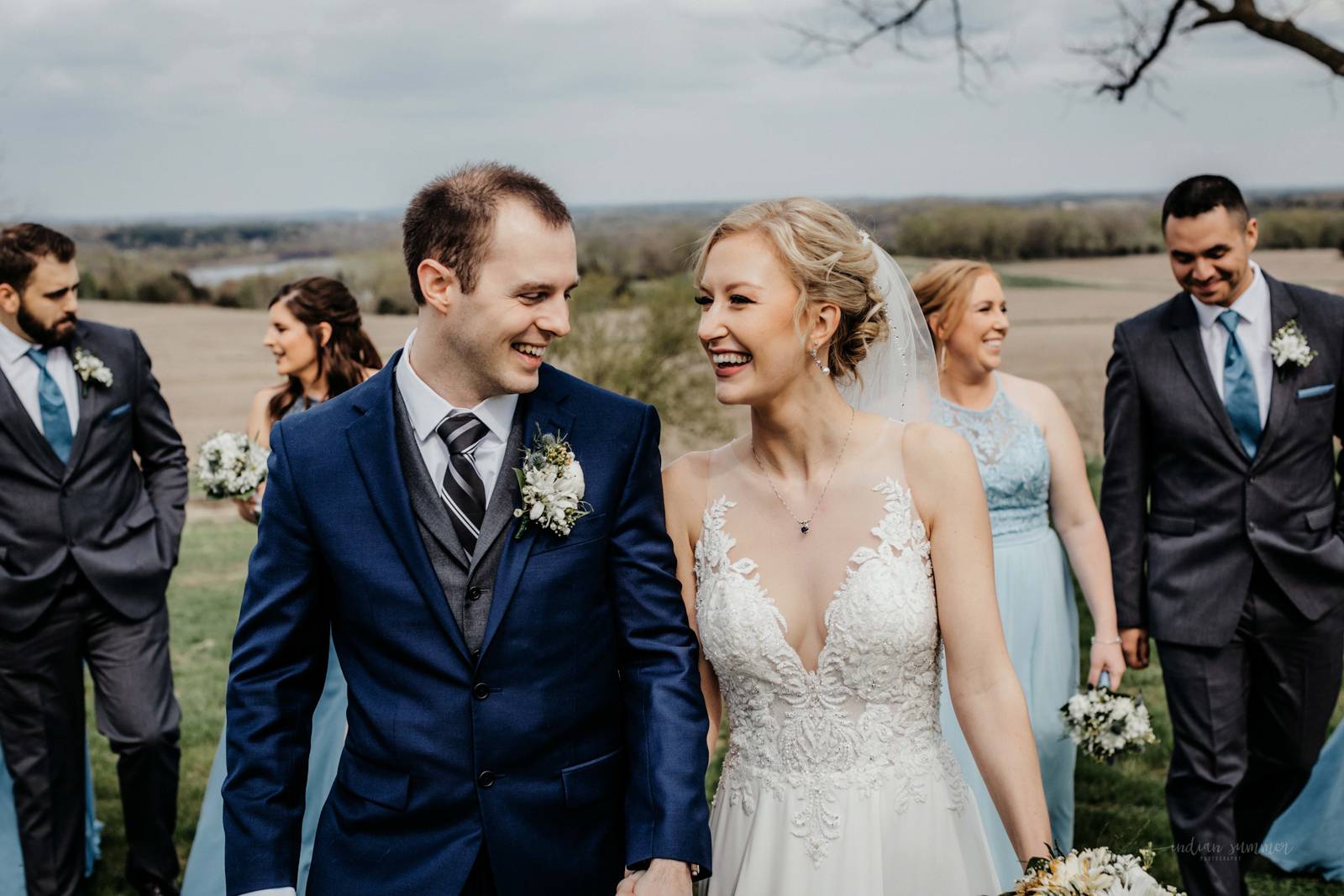 WERE THERE ANY PERSONAL TOUCHES OR DIY ELEMENTS? I arranged all the centerpieces. My cousin made custom bean bag boards, and my aunt made custom wood signs for a card table, reserved signs, and some decorations. The ceremony lantern stands were custom made by a family friend, my sister's mother-in-law made our cake, and my sister and brother-in-law wrote all signs at the reception.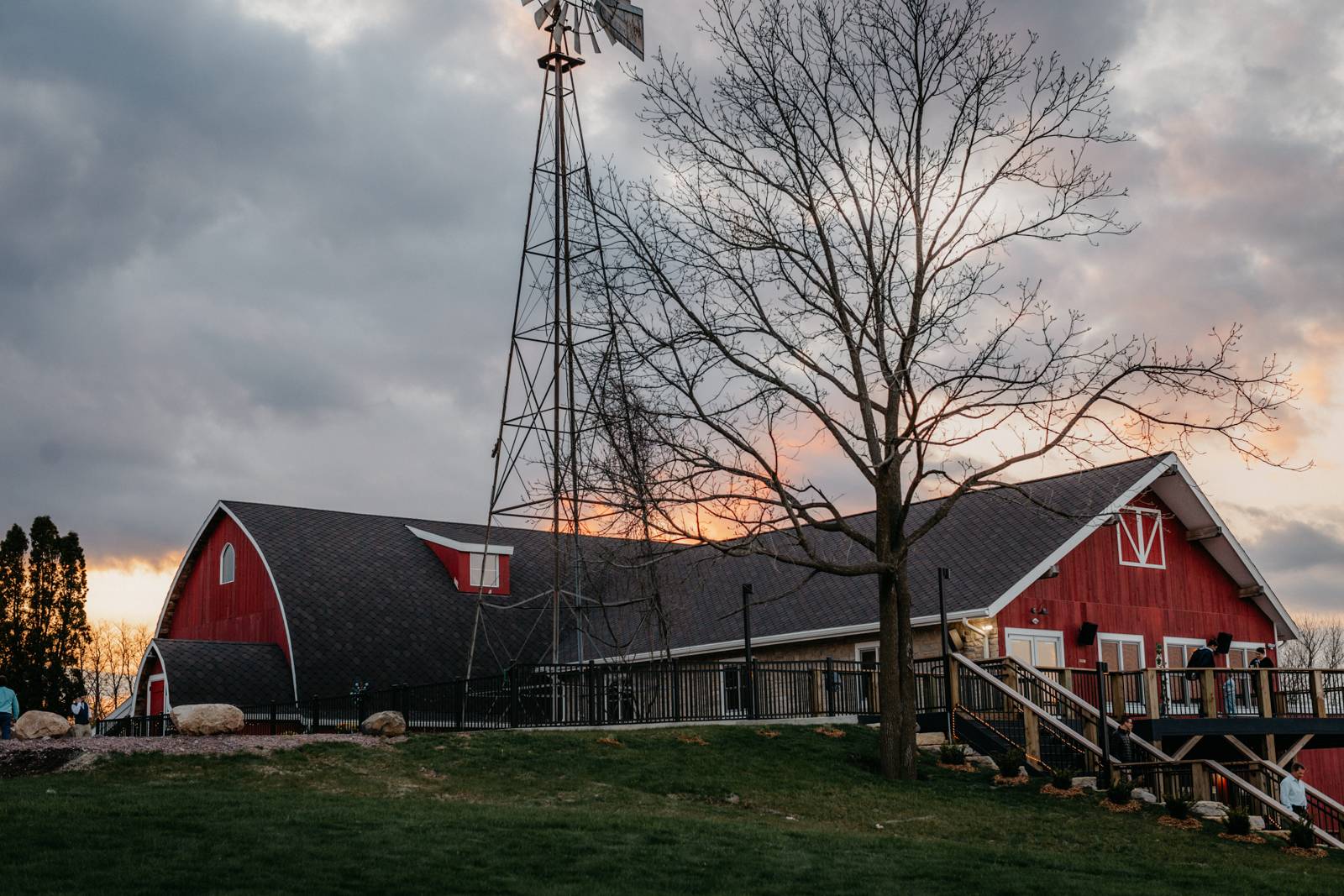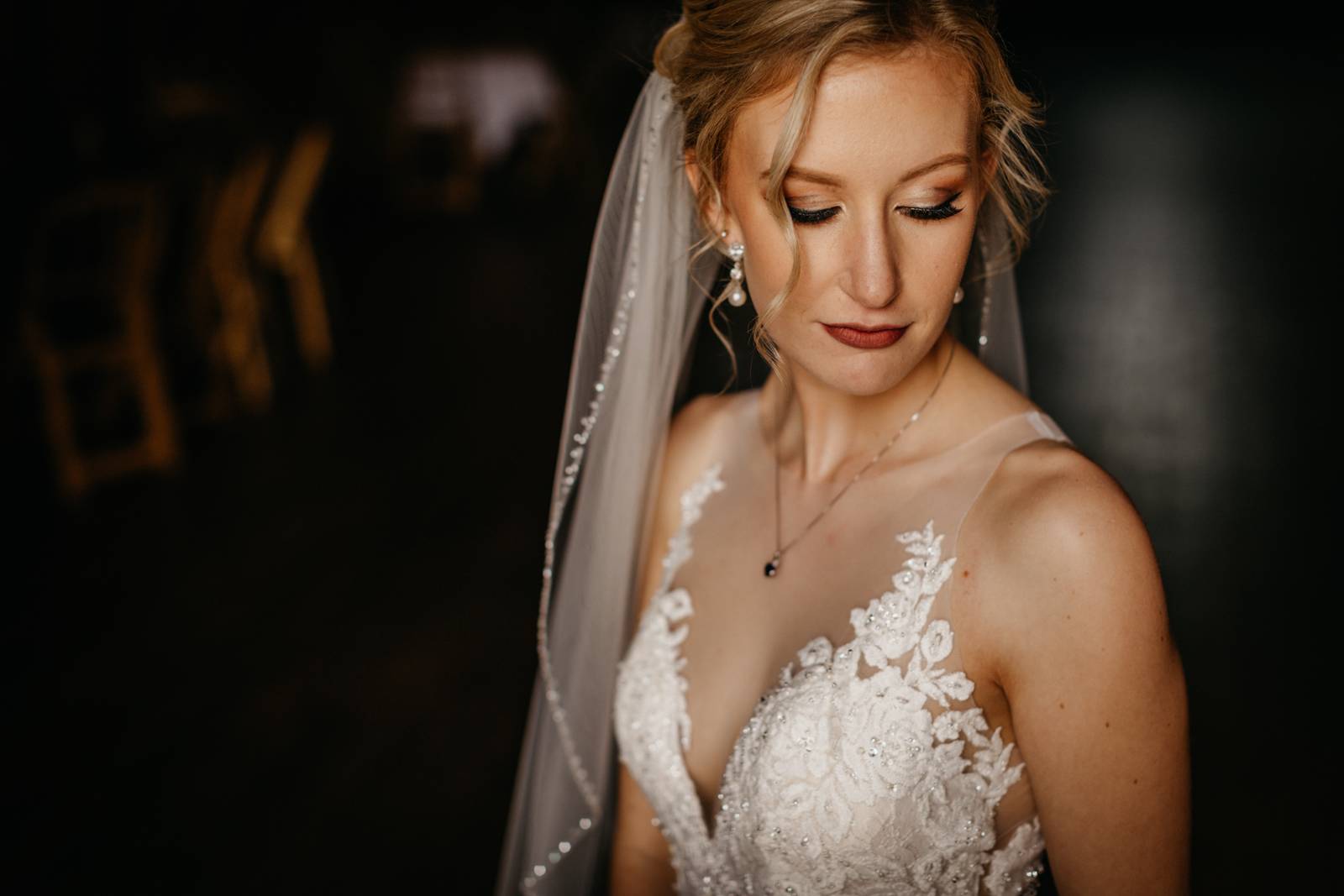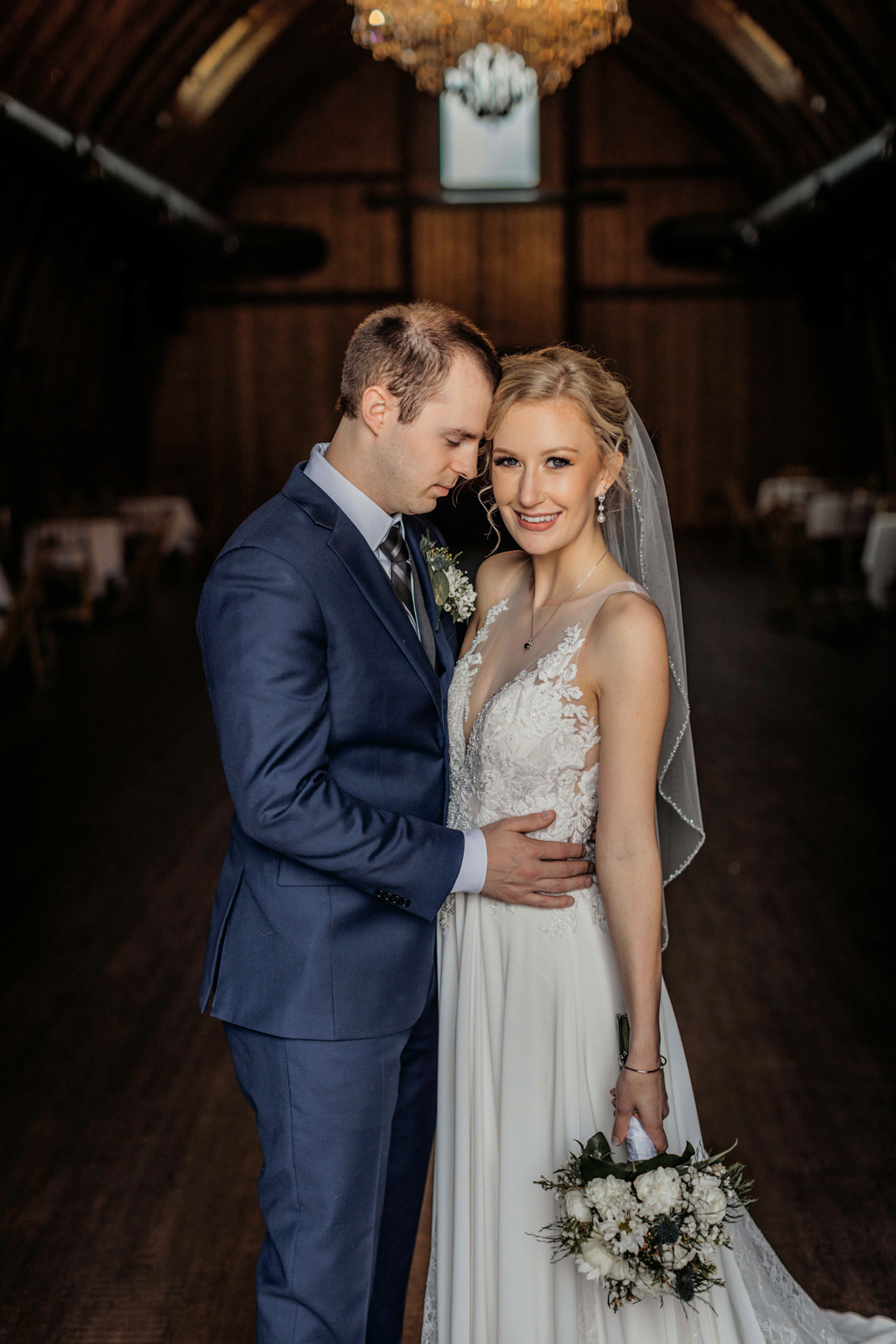 DESCRIBE YOUR WEDDING FLOWERS? Simple and petit arrangements made up of daisies and other wildflowers.

WHAT WAS YOUR INSPIRATION/DESIGN CONCEPT FOR YOUR OVERALL CEREMONY AND RECEPTION DECOR? Because of our similar tastes in things, we had an effortless time just picking the things that we loved! We went with the first color scheme, the first venue, and the first caterer we tried!

DID YOU USE ANY SPECIALTY CHAIRS, LINENS, CHARGERS, GLASSWARE OR DINNERWARE? Eric drank from a unique mug, and we rented table runners from BBJ Linen.
TELL US ABOUT THE FOOD, DESSERT, AND ANY SPECIALTY BEVERAGES ON THE MENU: We had chicken cordon bleu, and 4-cheese stuffed salmon for entrees and they were amazing! Our cake was marble with raspberry filling. Sue is the best baker ever! We hosted a few wines from Wollersheim Winery because I used to work there and Eric loves their wine too! We love supporting local businesses!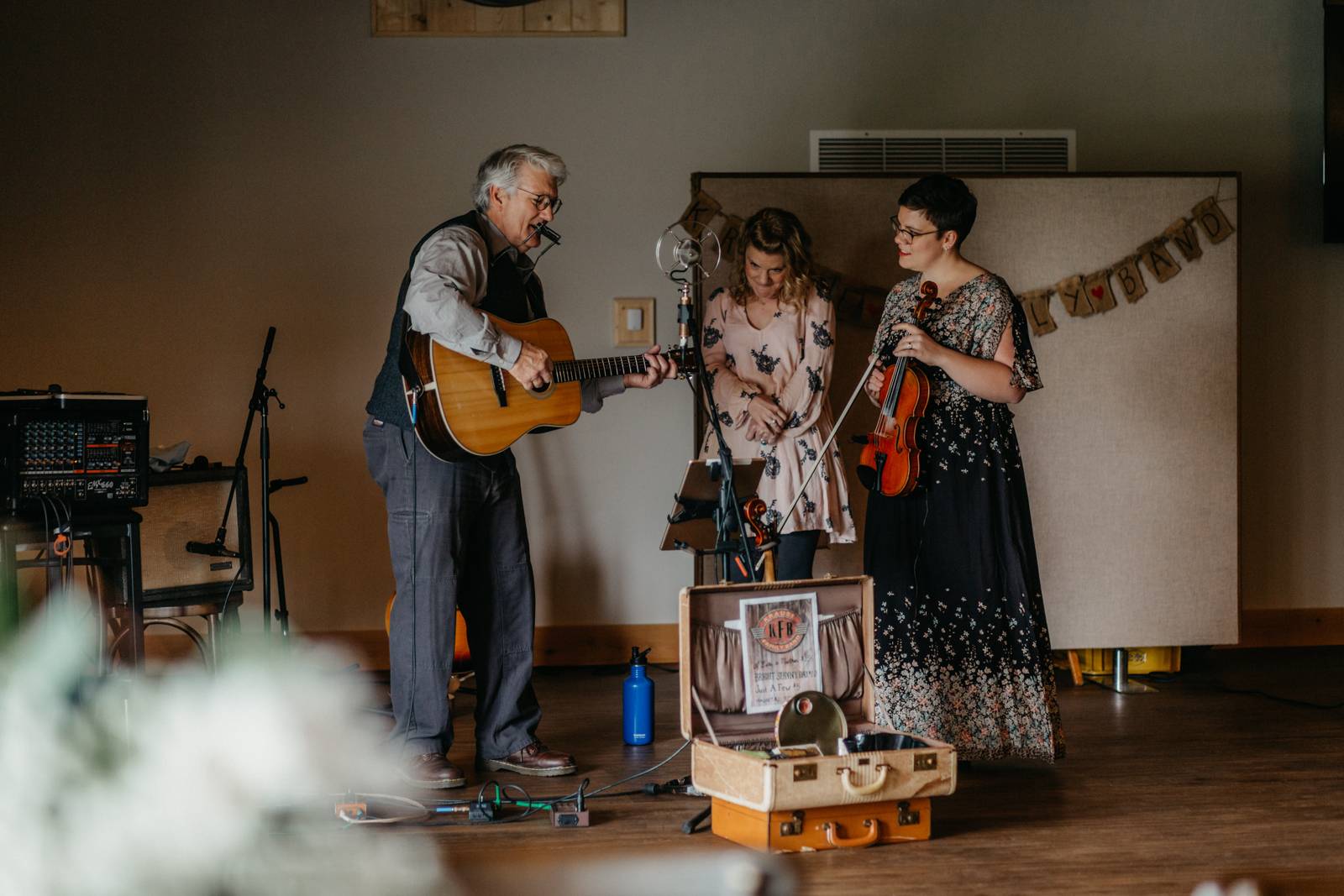 WHAT WAS YOUR FAVORITE MOMENT FROM YOUR WEDDING? There were too many to pick just one! It was such an incredible day!

TELL US ABOUT YOUR HONEYMOON PLANS: We spent two weeks driving around Alaska! We stayed in Air BnB's and went for lots of scenic drives, fishing charters, a horseback ride, and even saw the top of Mt. Denali!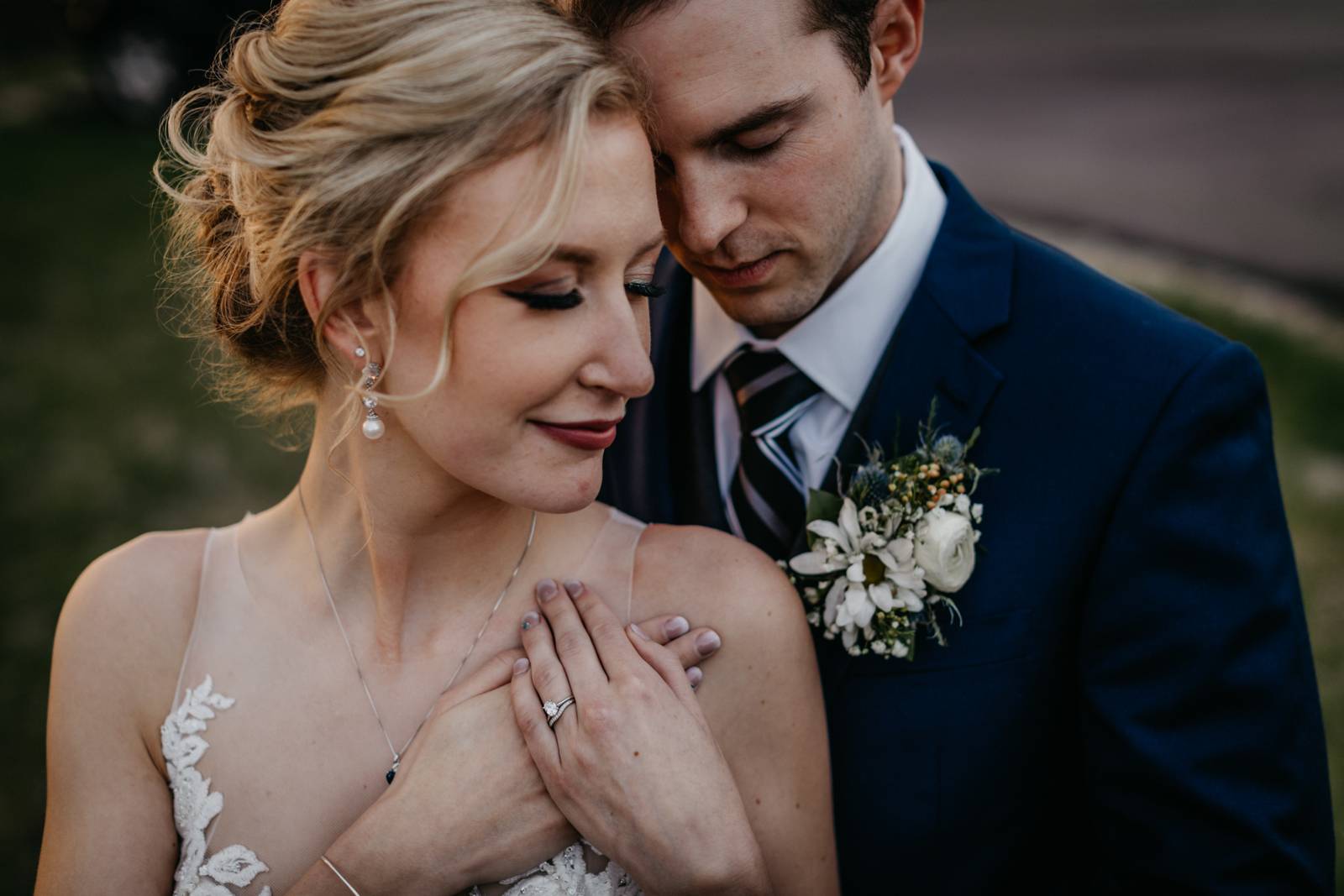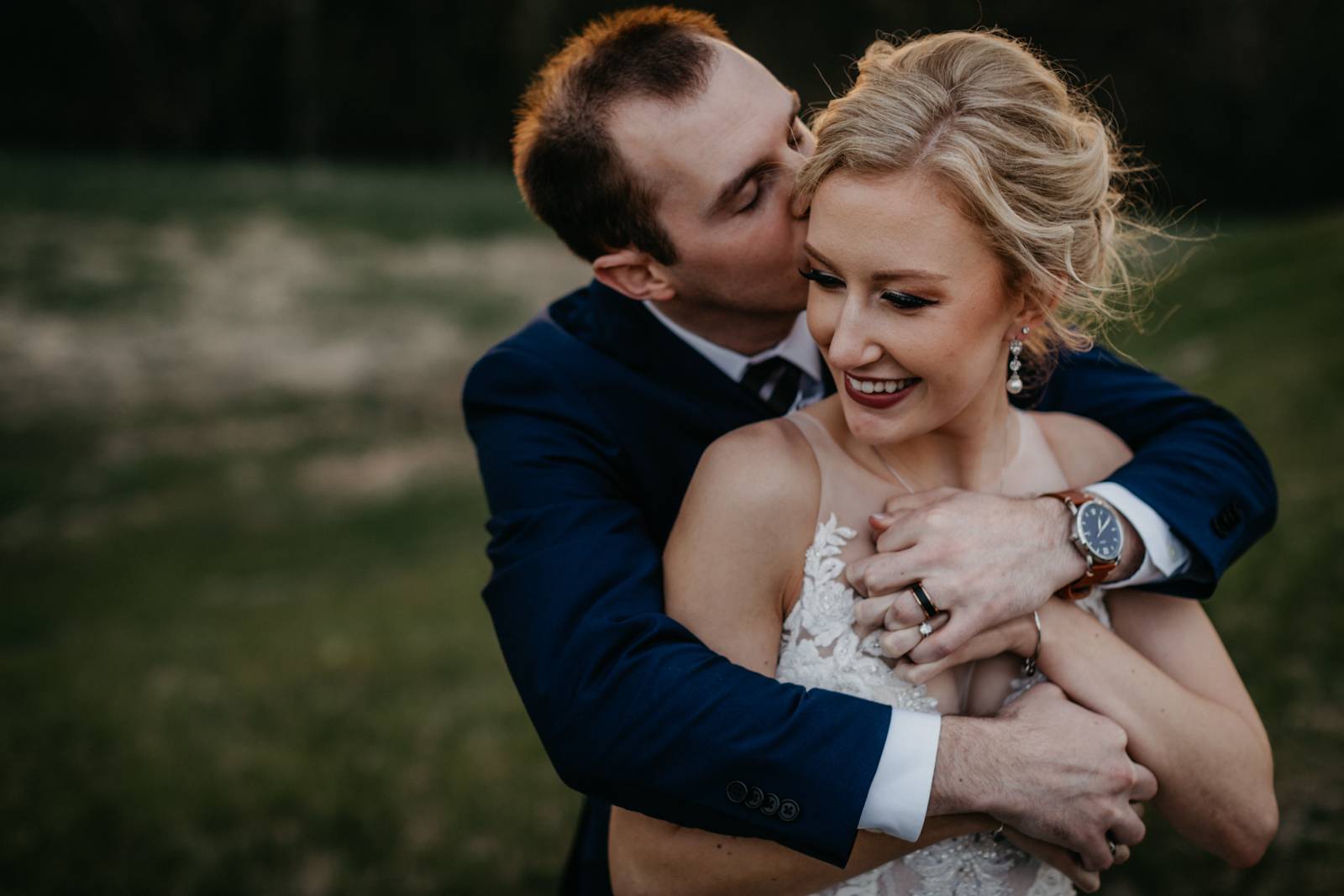 WHAT DOES LIFE LOOK LIKE AFTER THE WEDDING? Amazing! It's been so much fun doing everyday things with my best friend!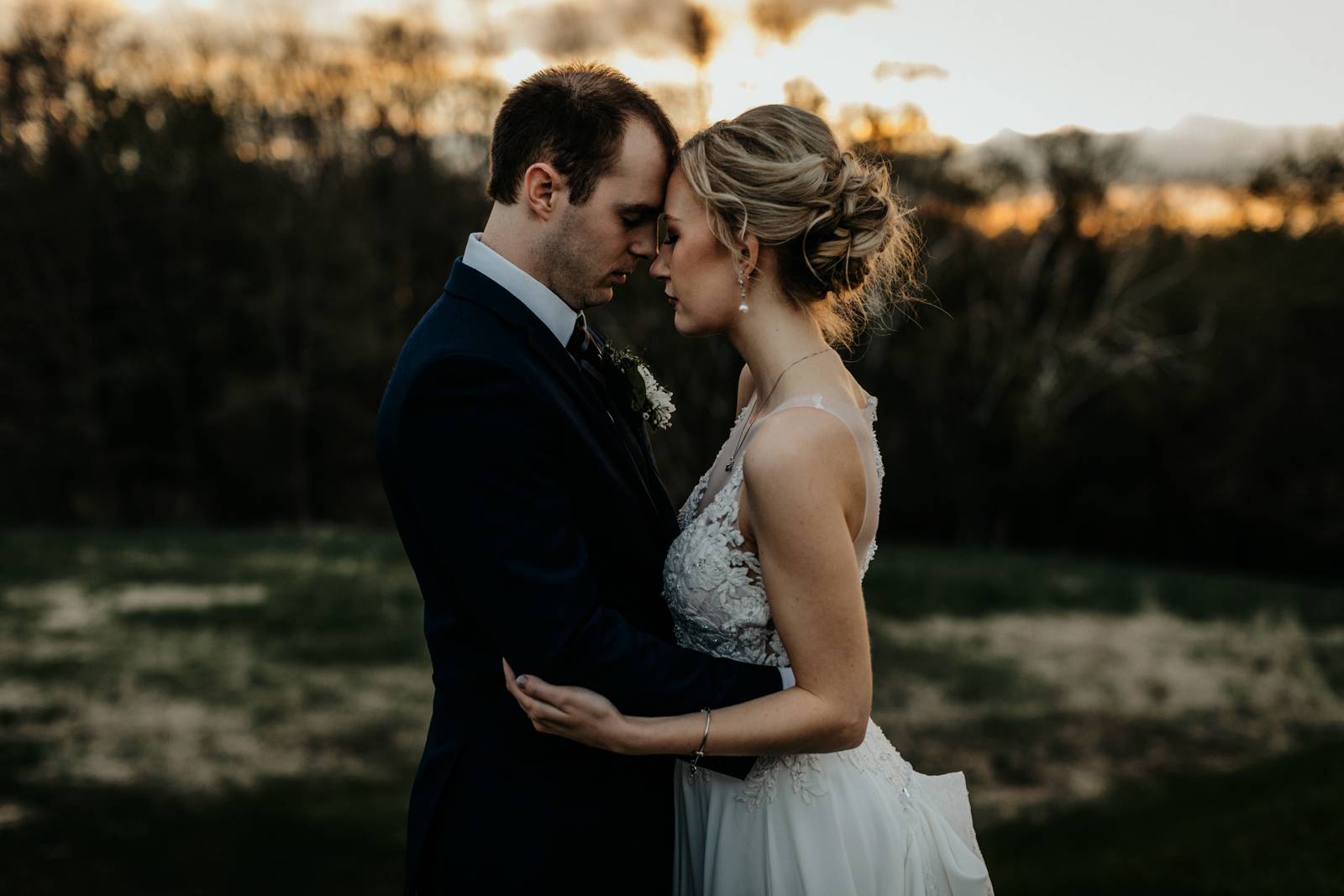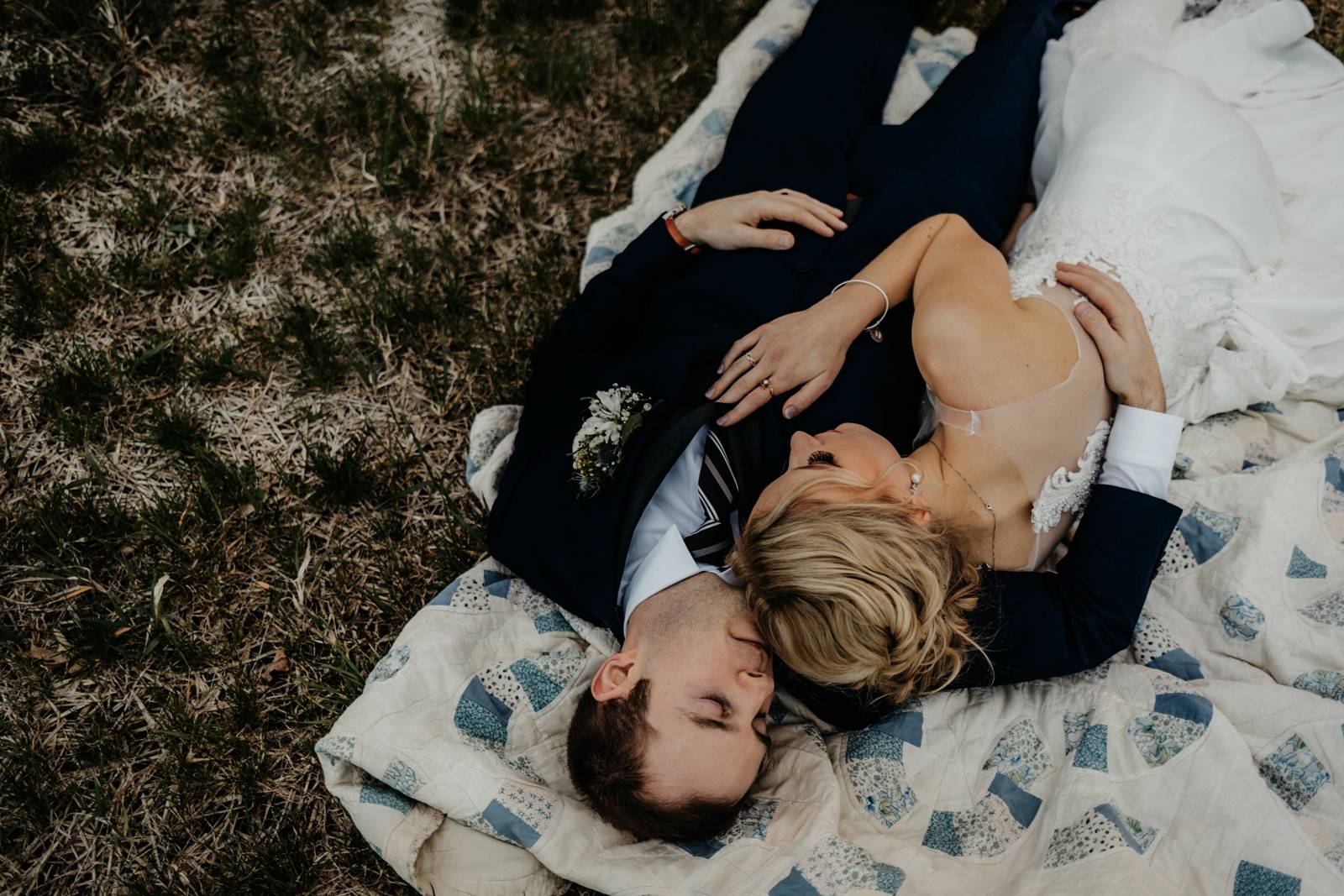 ANY WEDDING PLANNING REGRETS OR SOMETHING YOU WOULD DO DIFFERENTLY? There really isn't anything I would change or do differently. It was a fantastic day spent with all of our closest friends and family members. It was really a dream come true.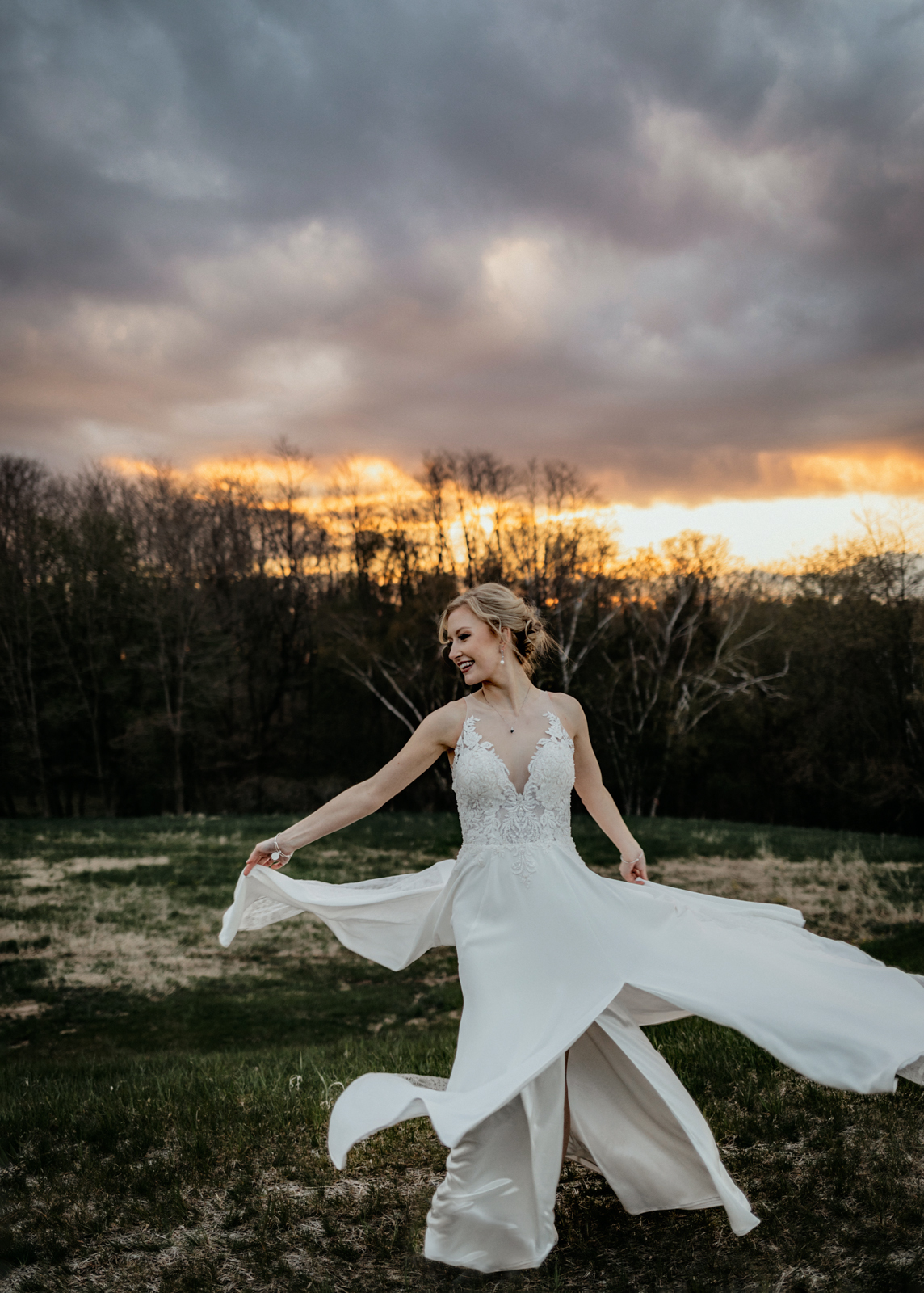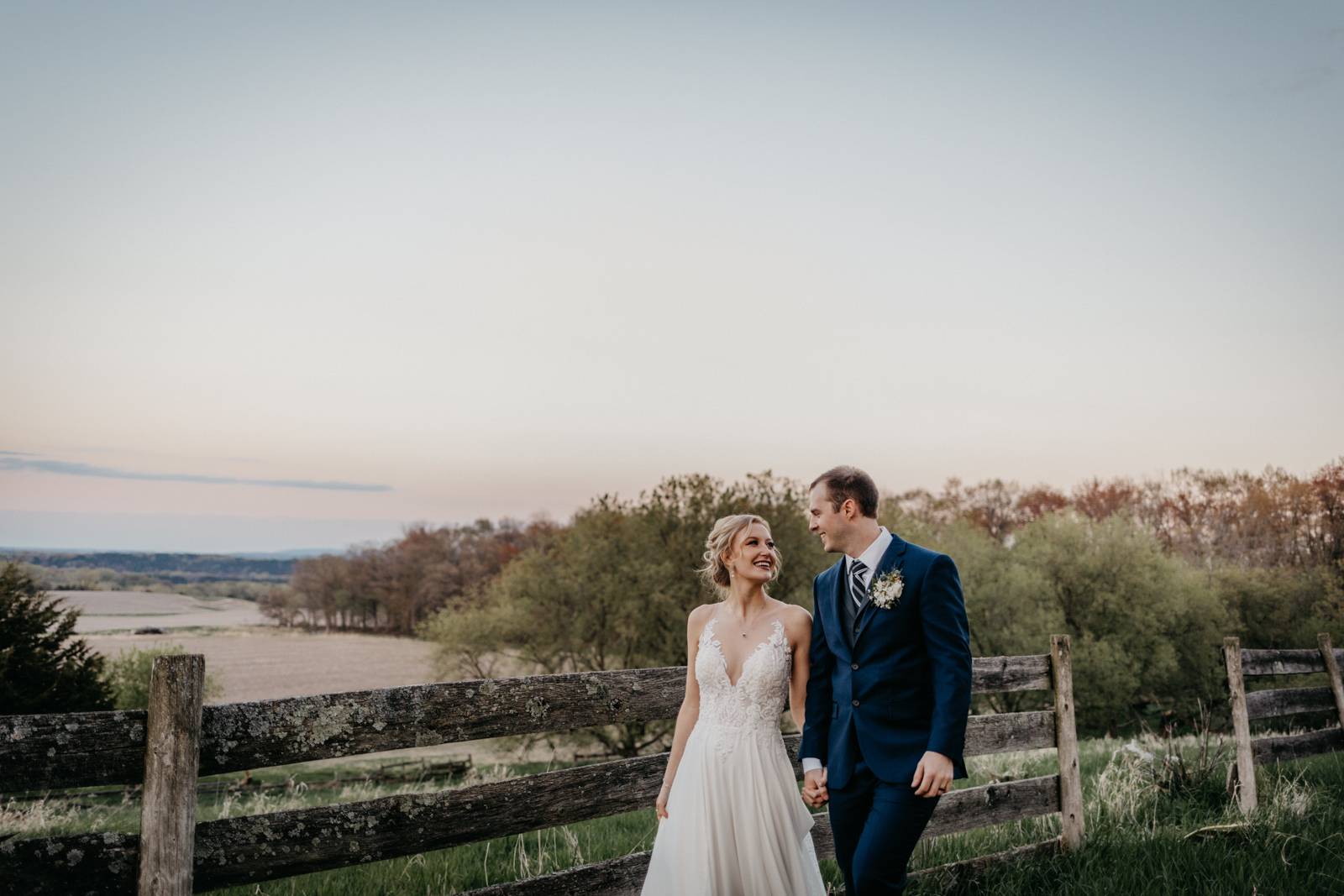 IS THERE ANY ADVICE YOU'D GIVE TO OTHER COUPLES PLANNING THEIR WEDDING? Don't stress about the details. The wedding day will go by so fast that it is vital to focus your energy on your husband/wife and all the friends and family that came to celebrate.