This charming real wedding begins in the upstairs space of the Avalon Ballroom, surrounded by family and friends gathered to celebrate the marriage of Brooke and Brad. Simple decor with hints of rustic vibes was carried through from the ceremony through the reception venue housed at The Ridge Barn. Idyllic views offered stunning opportunities for the photography captured by LK Bridal Studio. Read more about this fabulous day below!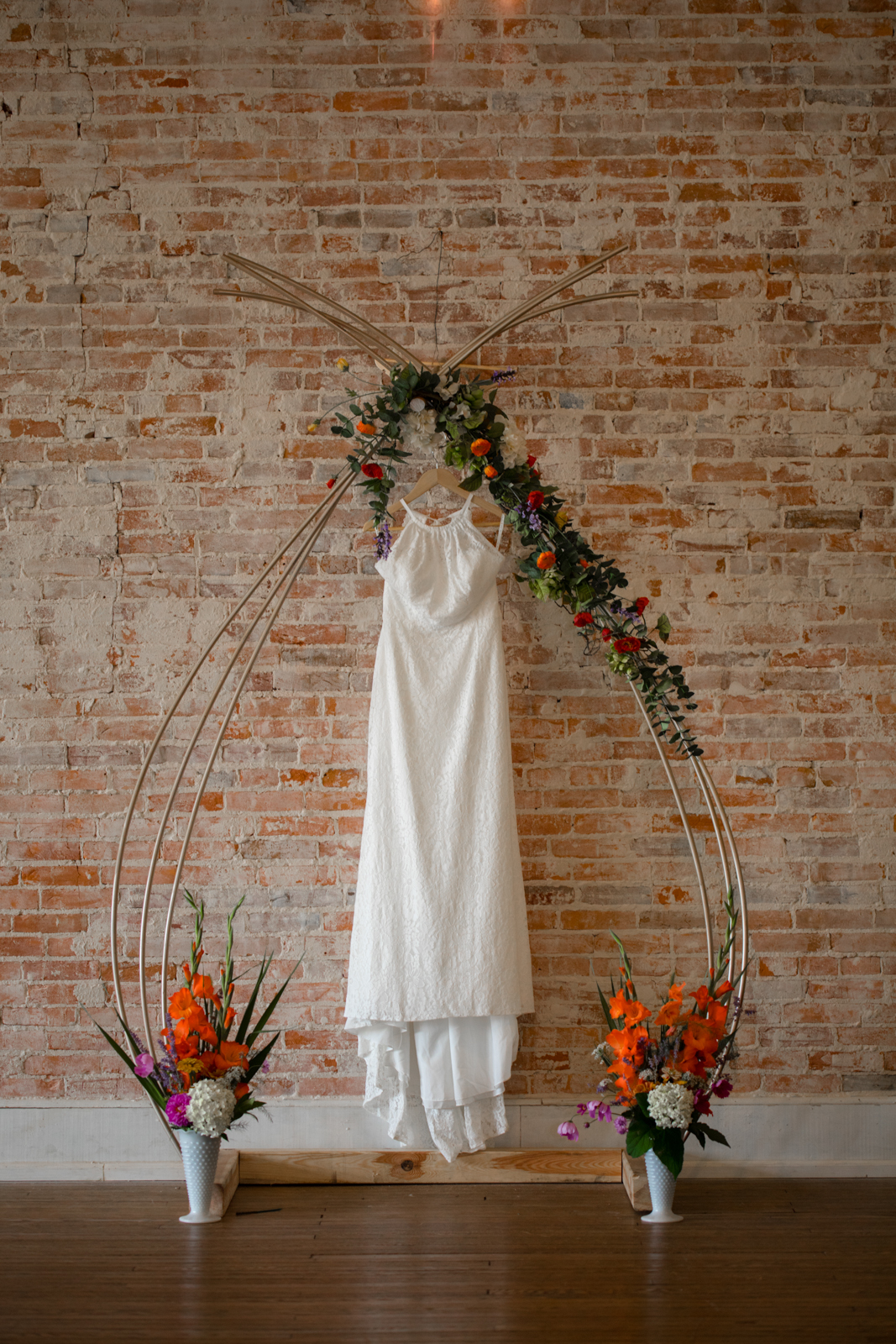 Wedding Date: 08/25/18

HOW DID YOU MEET? Brad and I met at work. We work at Carr Valley Cheese.
HOW DID YOU KNOW YOU'D FOUND "THE ONE"? I knew Brad was the one after our first date. He has such a big heart, and he showed me how sweet he is after planning our first date.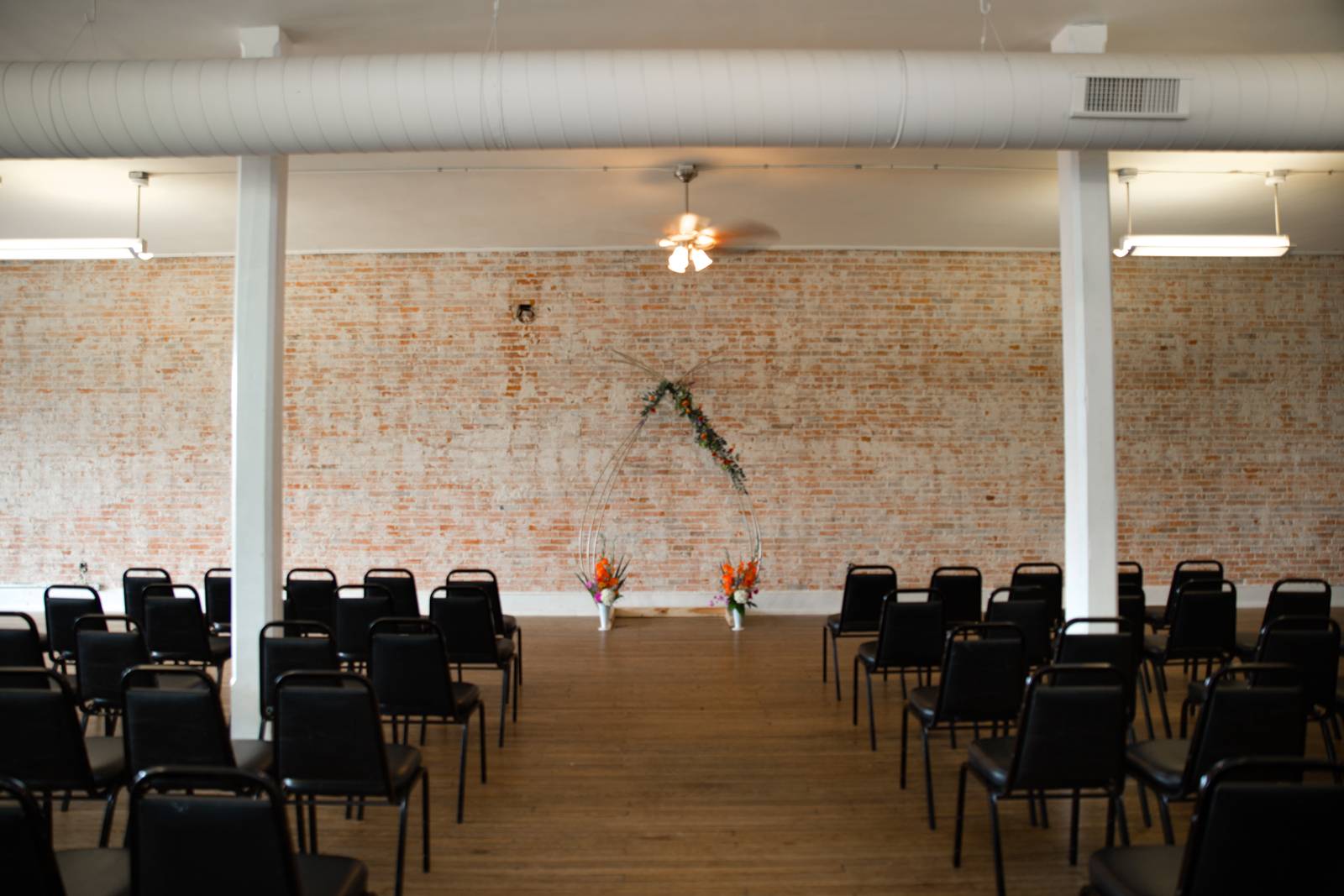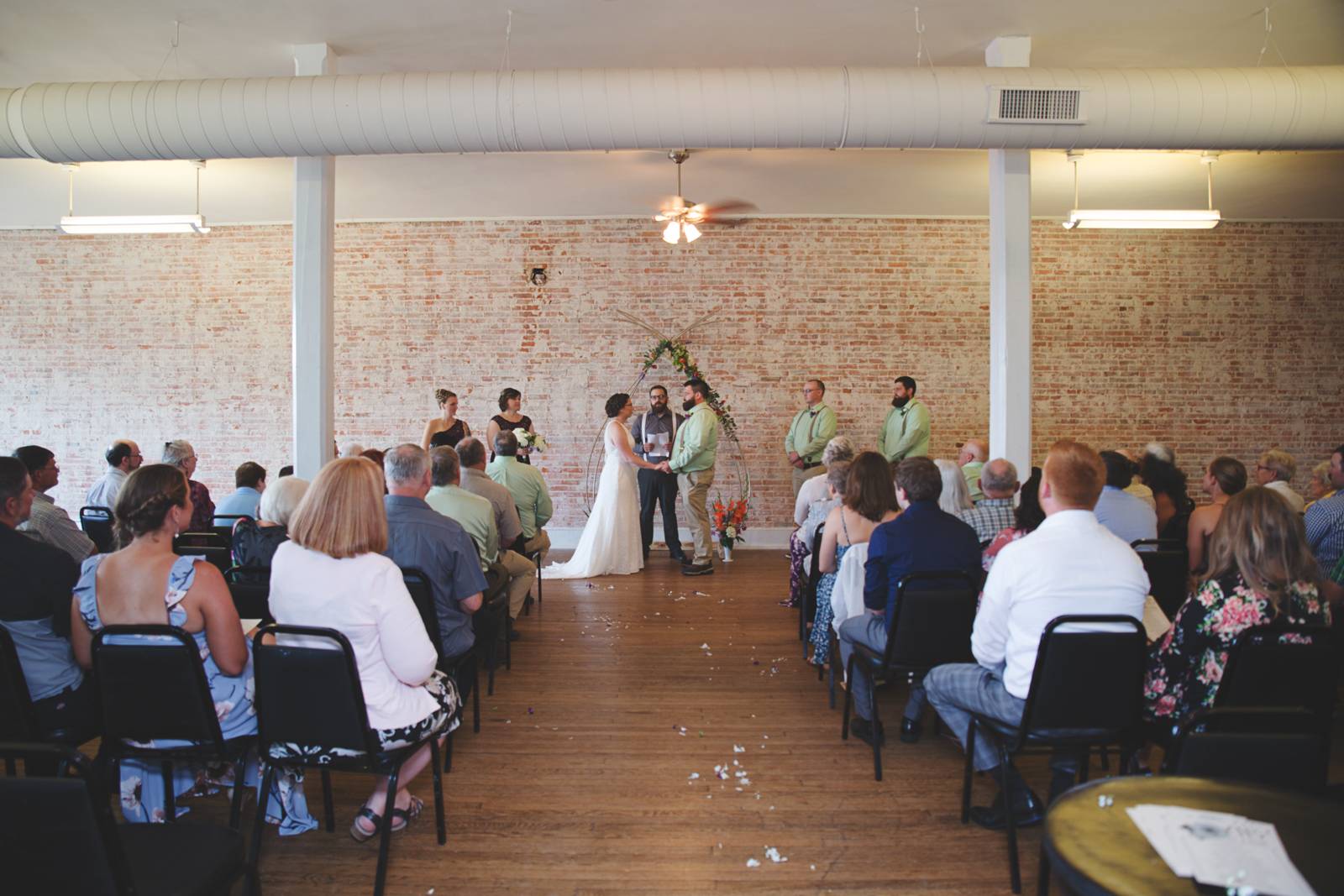 TELL US ABOUT YOUR PROPOSAL: The proposal was very unexpected. I came home from my exercise class, and to my surprise, Brad had dinner made. After dinner, Brad came out from the kitchen and got down on one knee and asked me to marry him.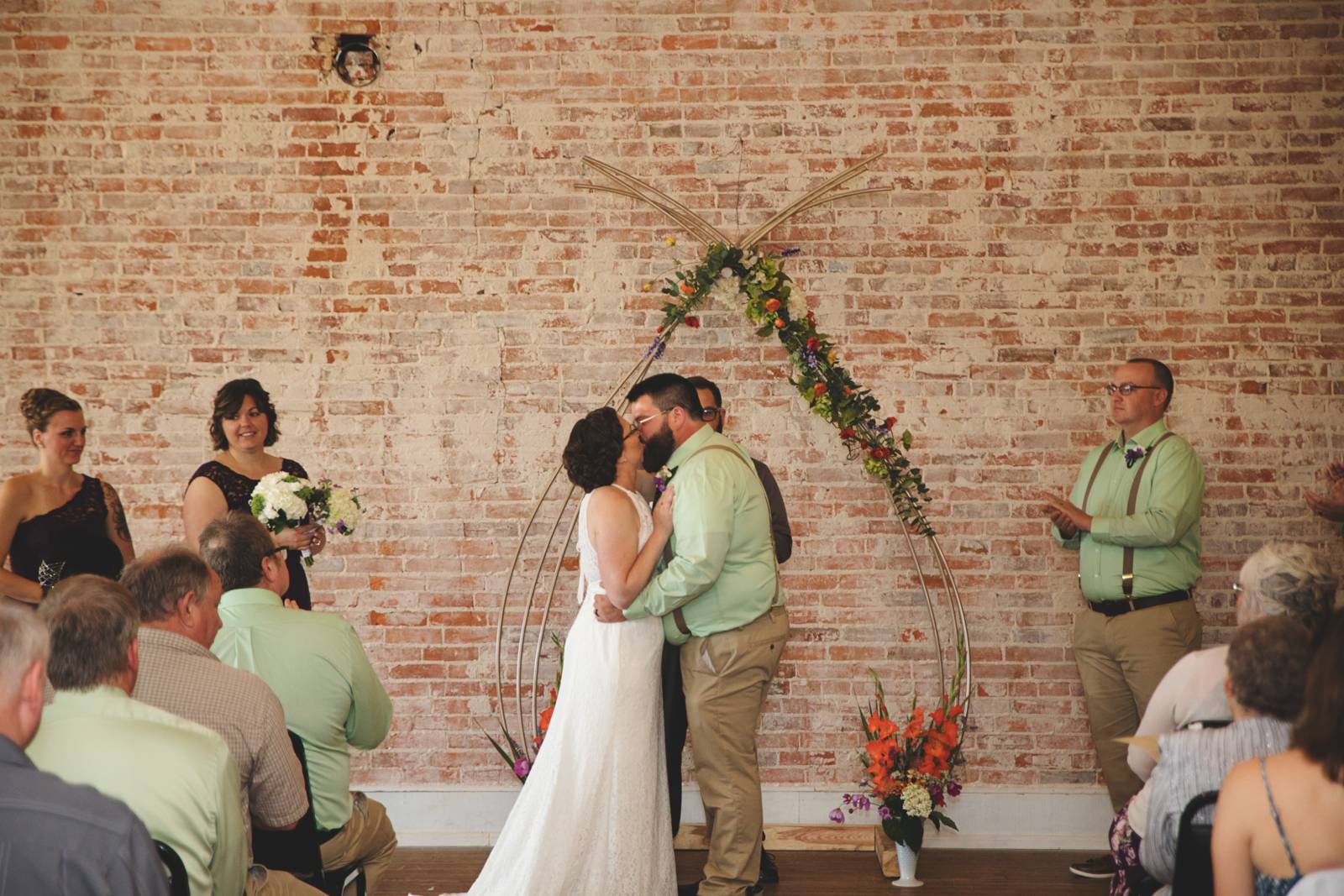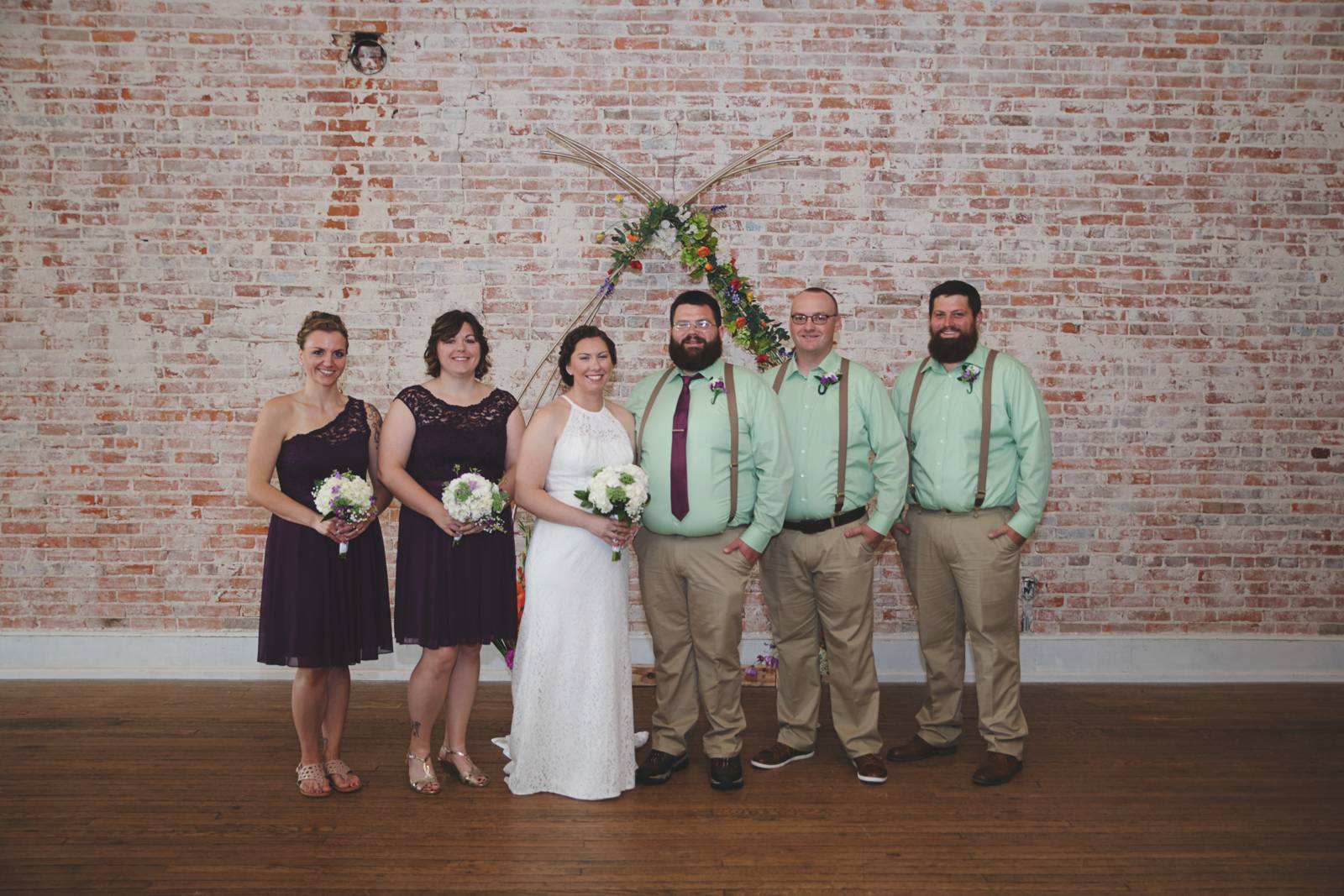 TELL US ABOUT FINDING YOUR DRESS: I found my dress at David's Bridal. My mother-in-law found the dress while browsing, and when I tried it on, I fell in love with it.
WERE THERE ANY PERSONAL TOUCHES OR DIY ELEMENTS? I had DIY centerpieces on all the tables. I spray painted wine bottles different shades of gold and also cut out burlap in the shape of Wisconsin to go with the save the date theme.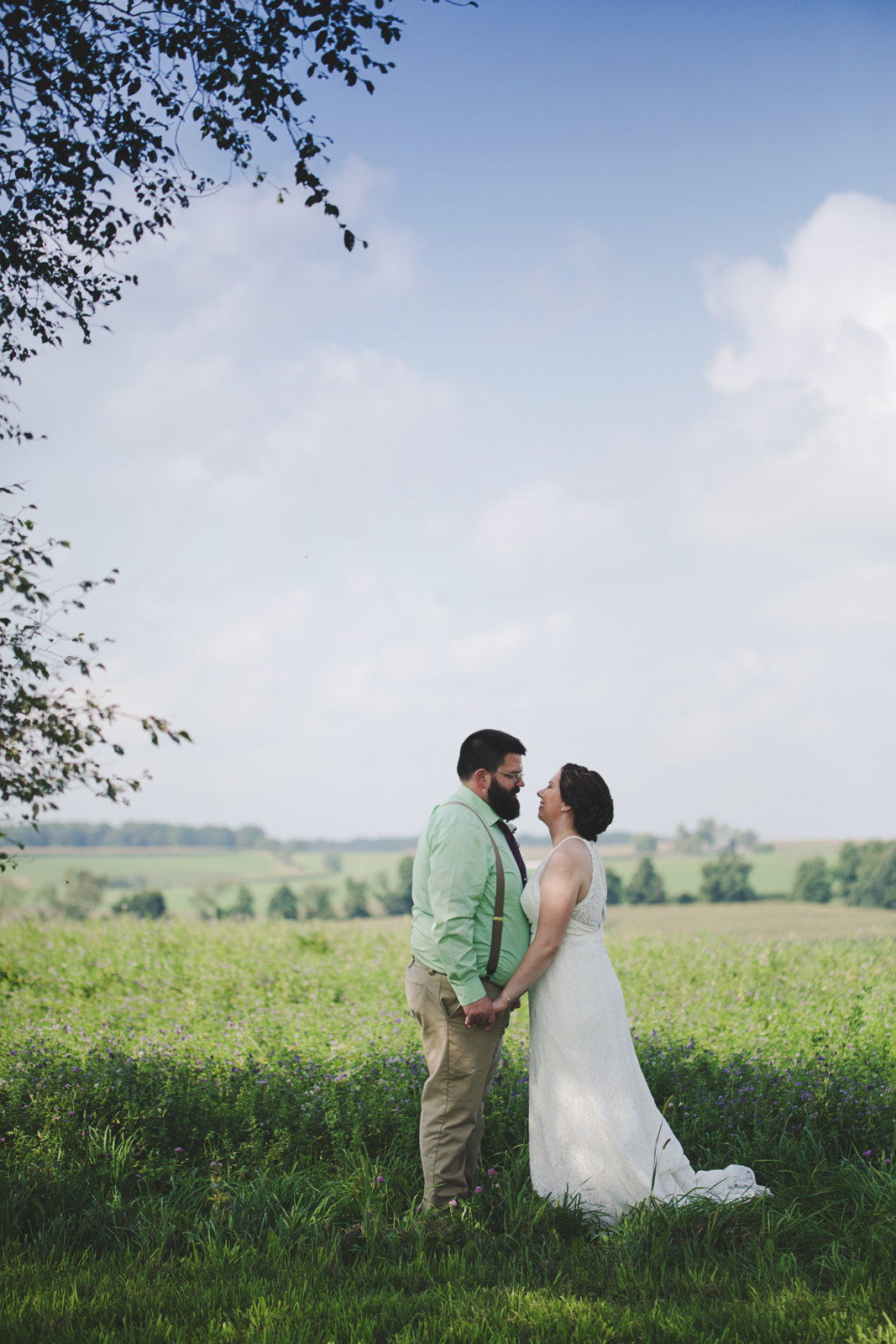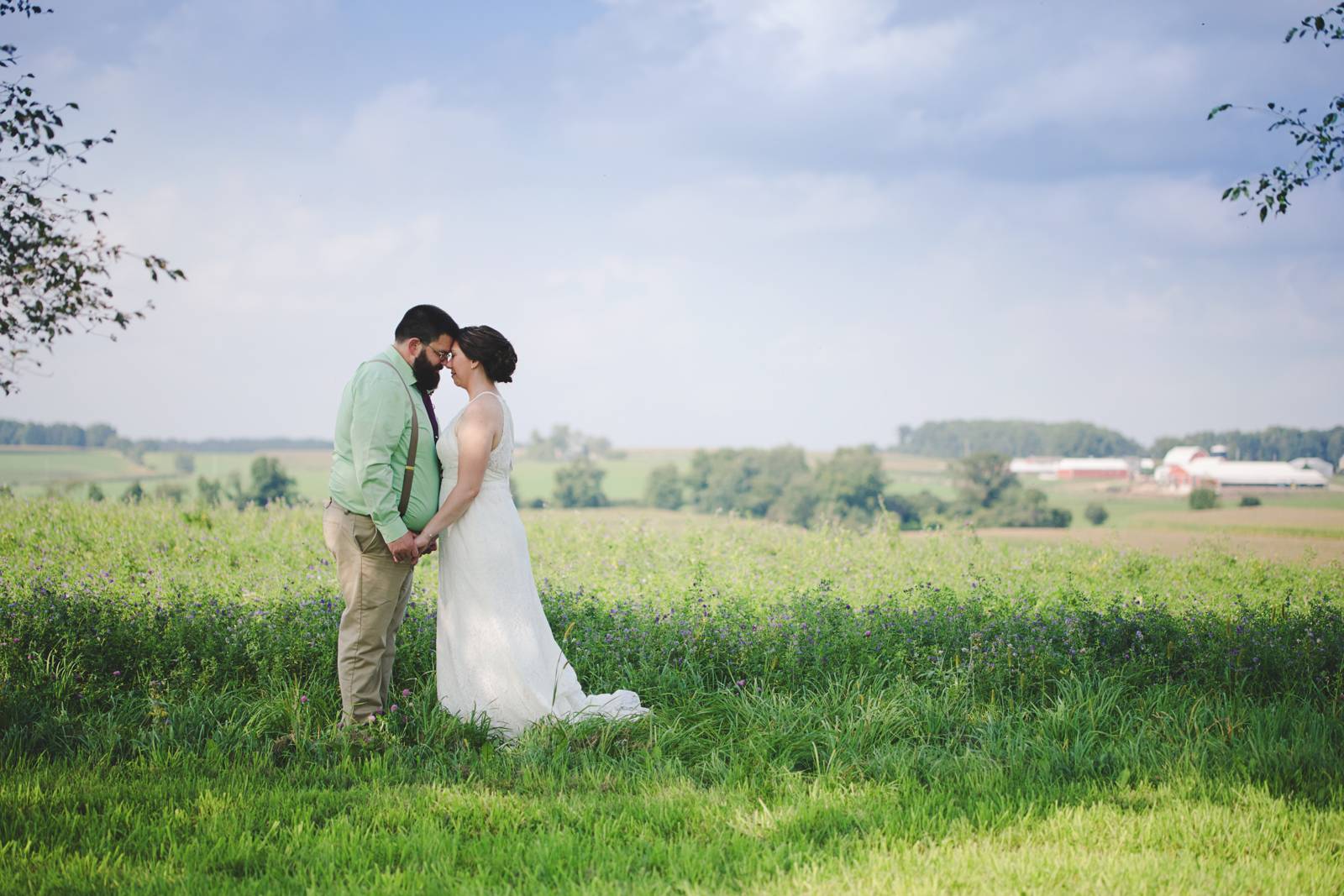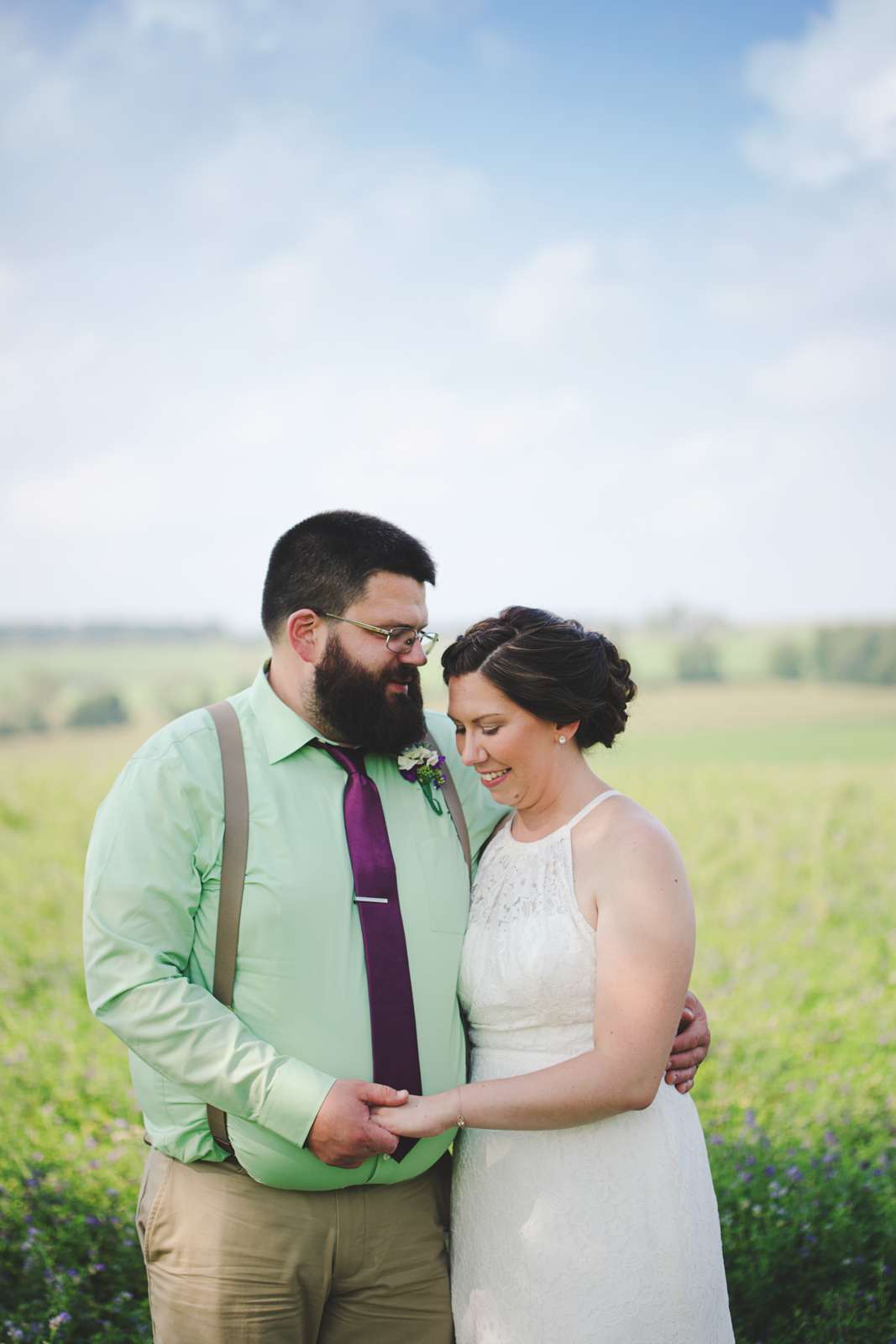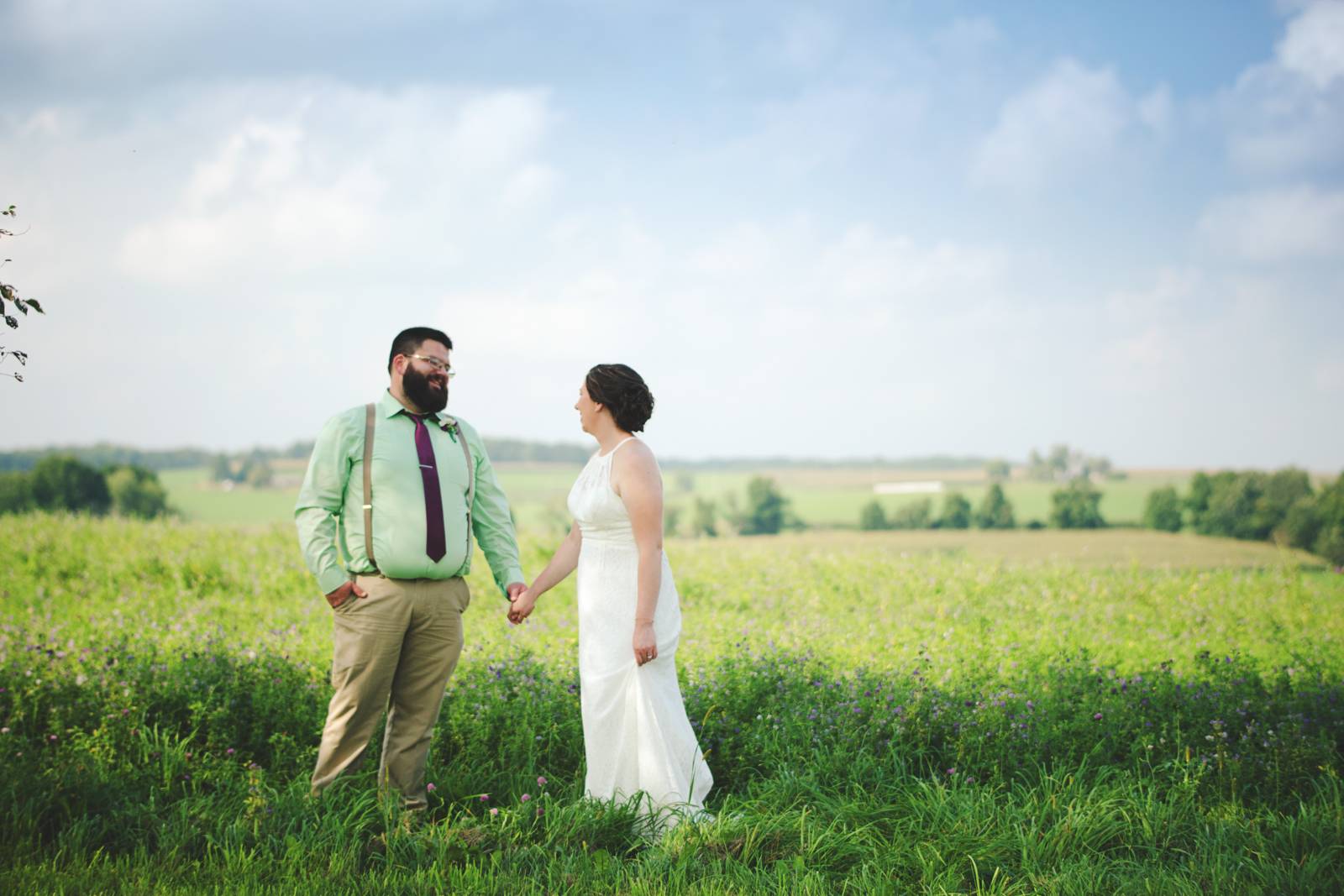 WHAT WAS YOUR WEDDING COLOR PALETTE? Plum purple and green.

DESCRIBE YOUR WEDDING FLOWERS: The bridal bouquet had white hydrangeas and white carnation coupled with green leaves and sedum. The Bridesmaid flowers were white hydrangeas with purple carnations and green sedum.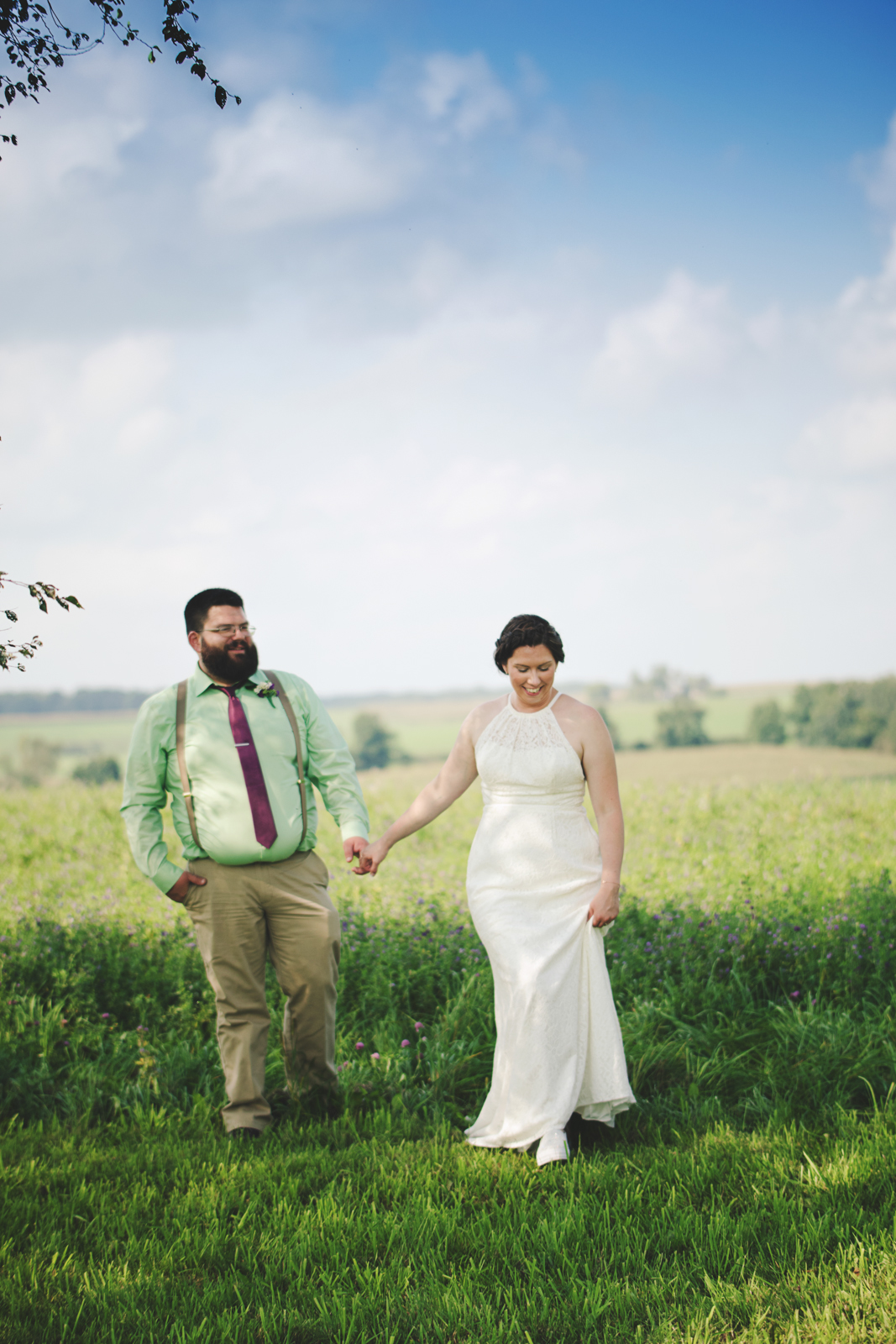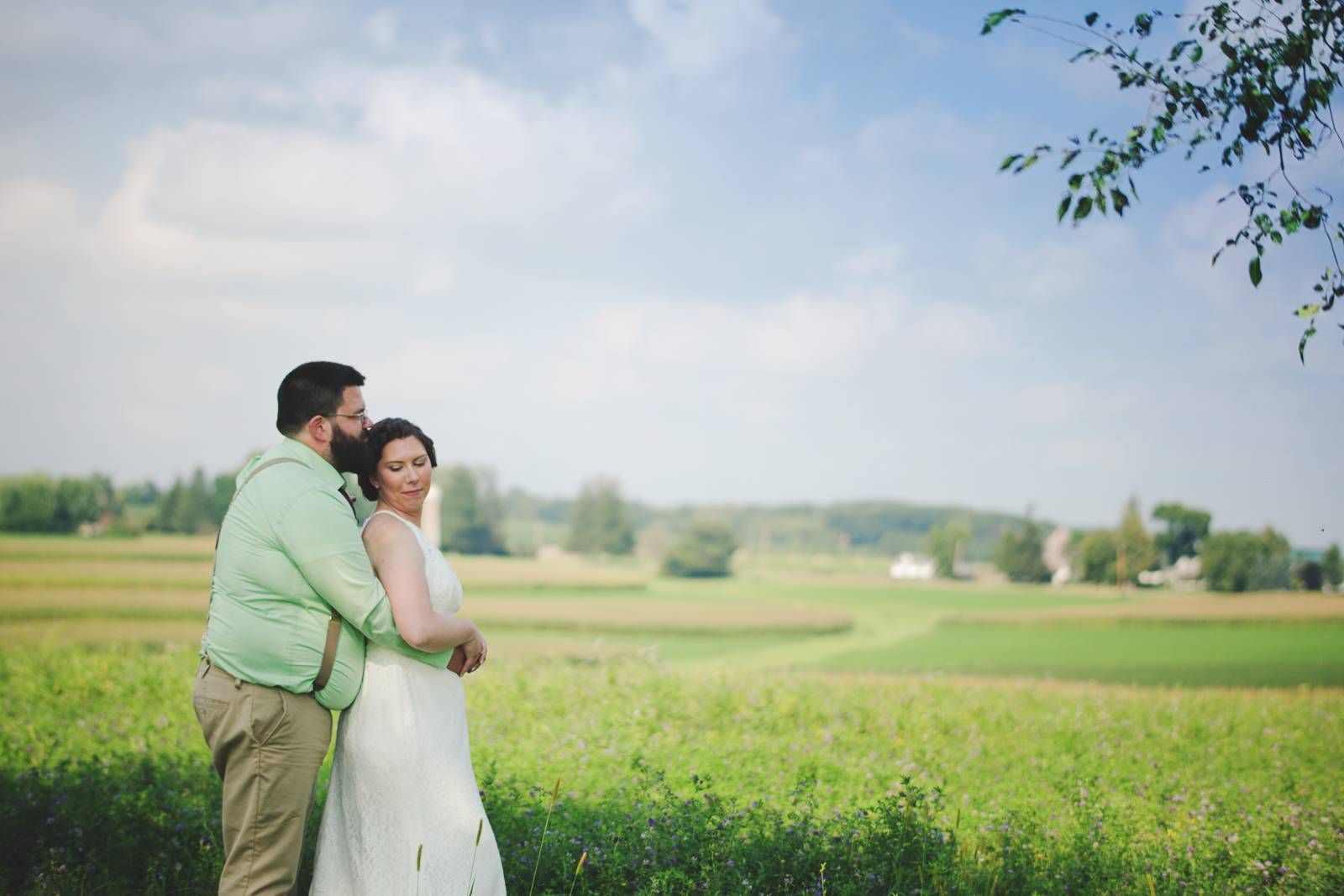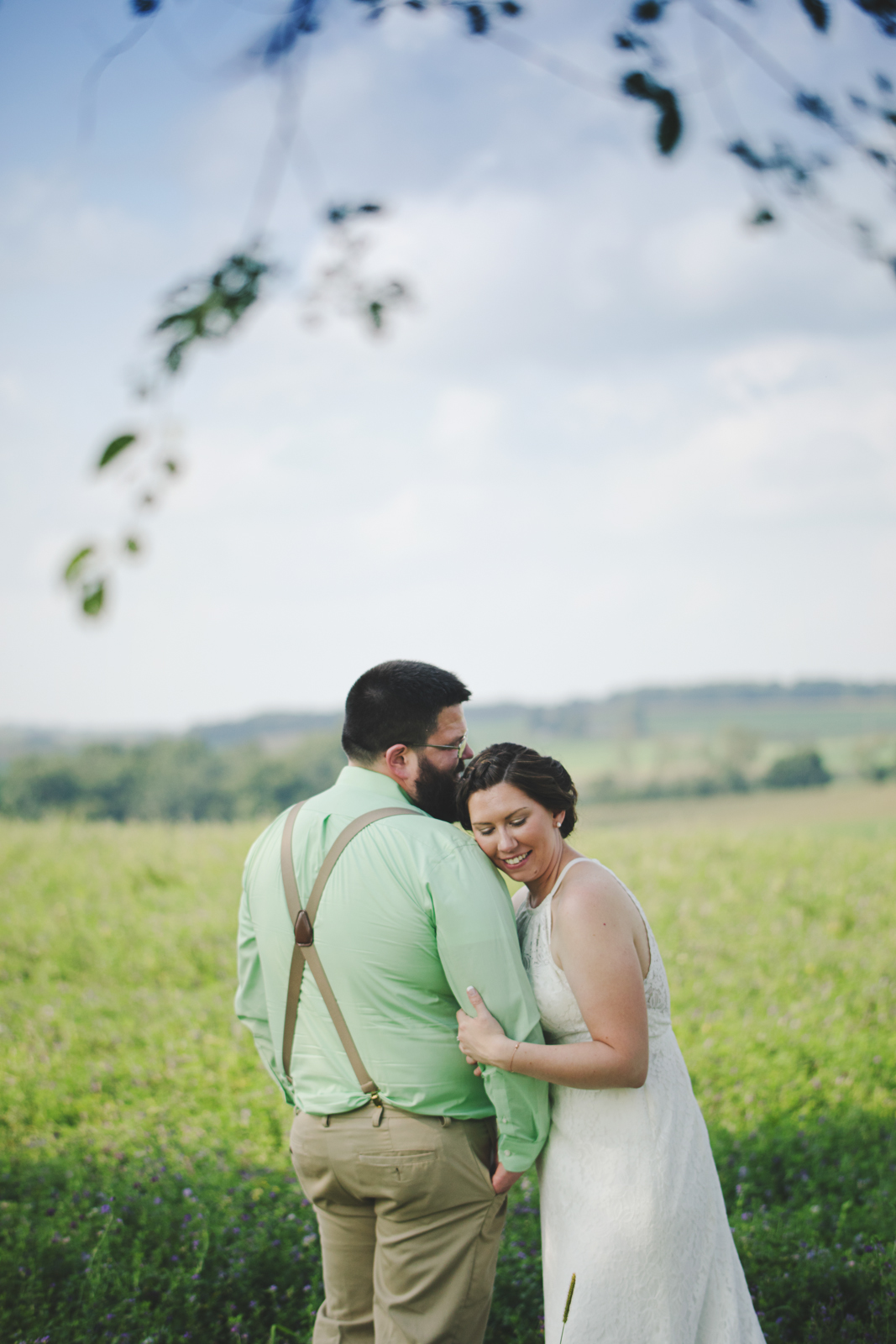 TELL US ABOUT THE FOOD, DESSERT, AND ANY SPECIALTY BEVERAGES ON THE MENU: Brad made the wedding cake. He is not a baker, but he did an excellent job of making our wedding cake with a bit of decorating help from his aunt and cousin. It turned out beautiful and tasted great! Our meal was smoked pulled pork, mac and cheese, and baked beans.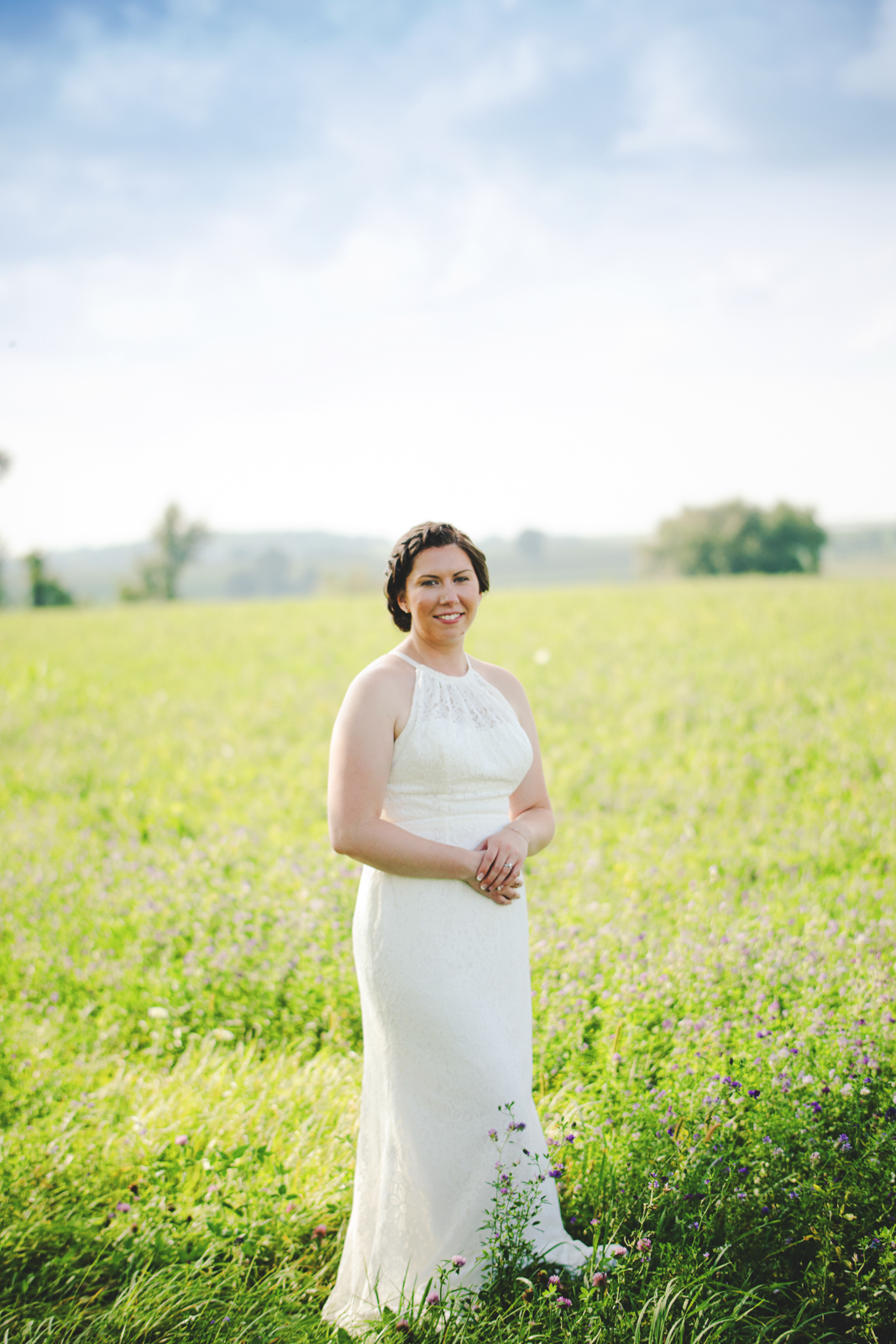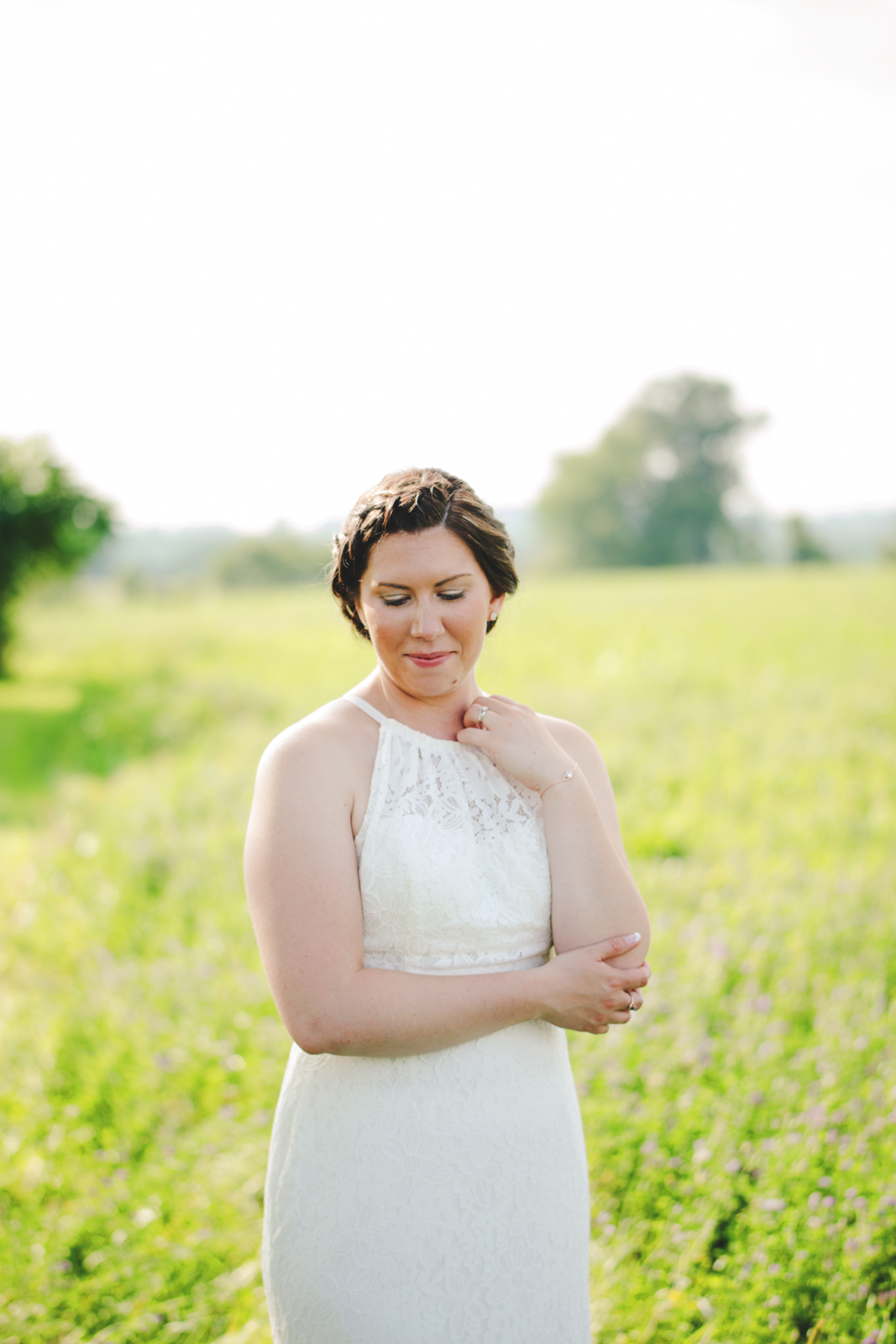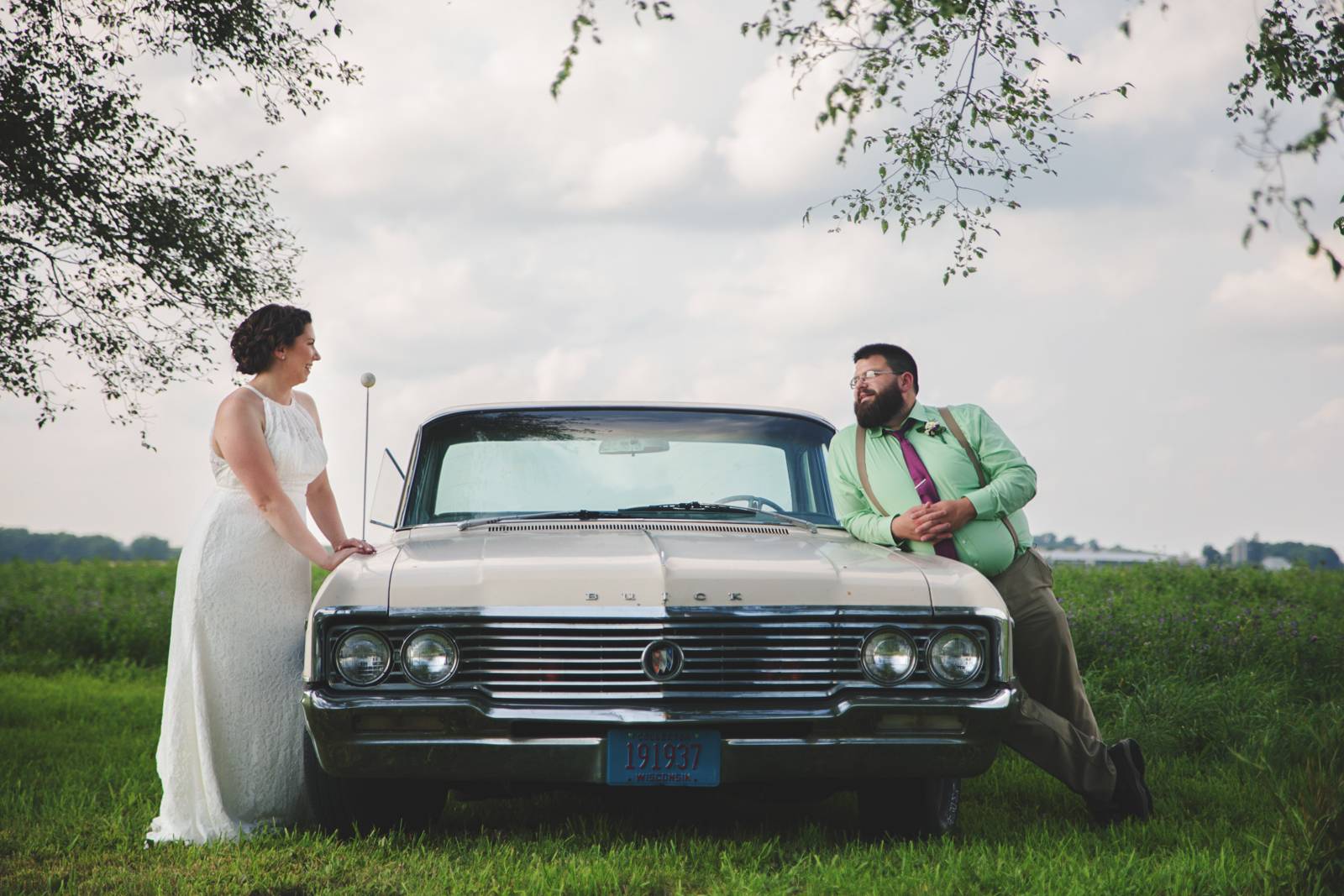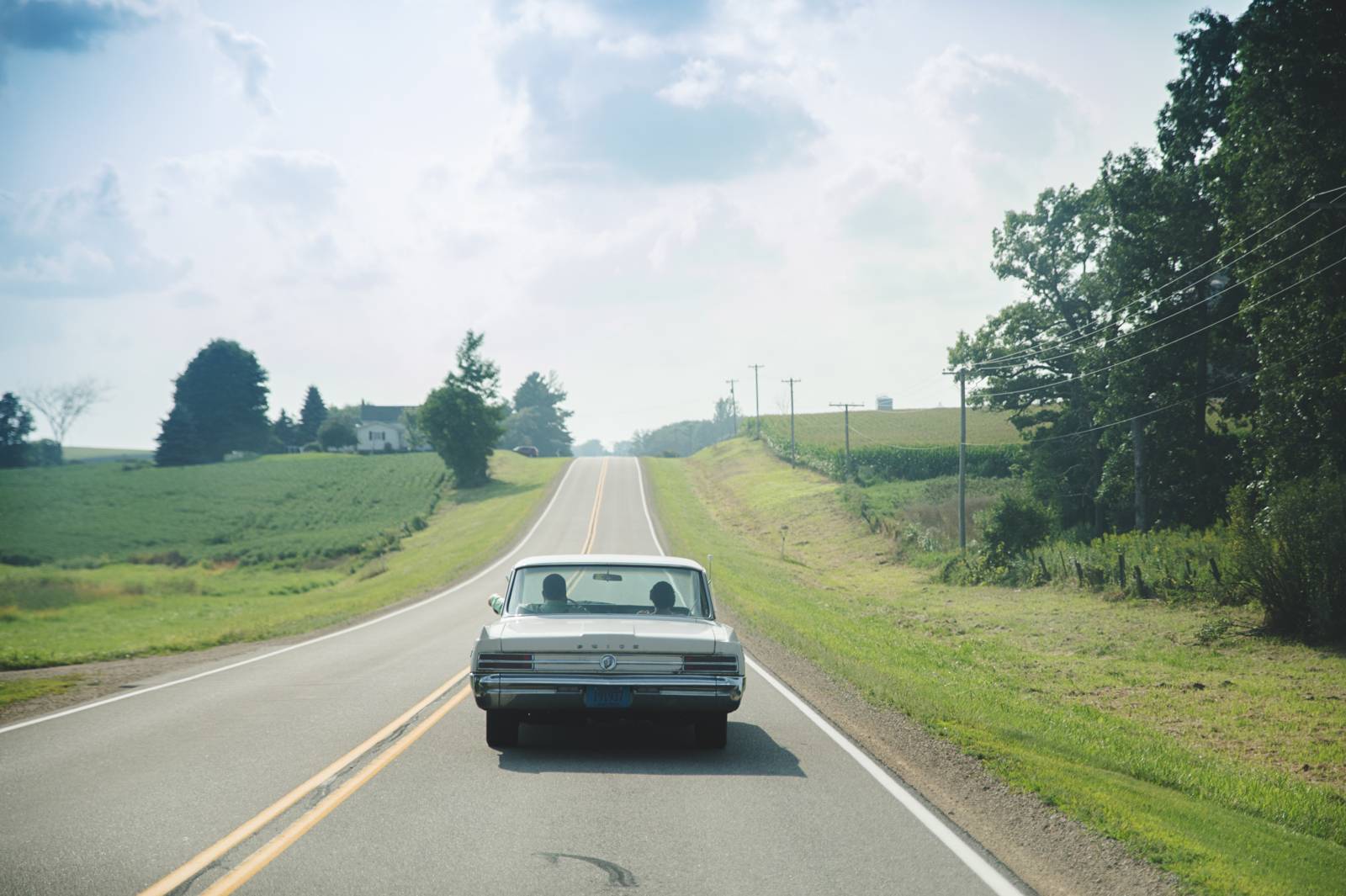 WHAT WAS YOUR FAVORITE MOMENT FROM YOUR WEDDING? Seeing all our family and friends gathered to celebrate our marriage. We loved visiting and spending time with everyone.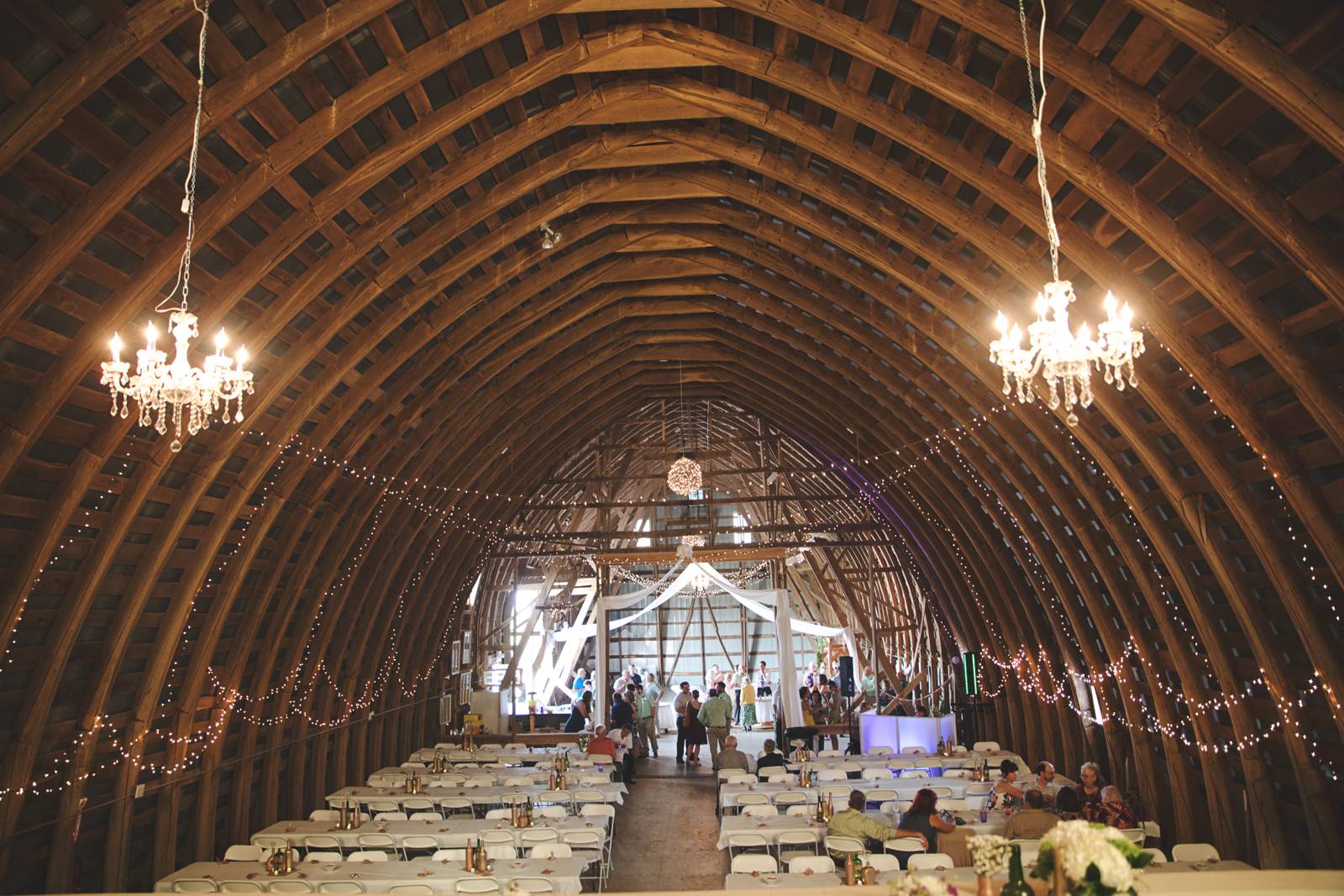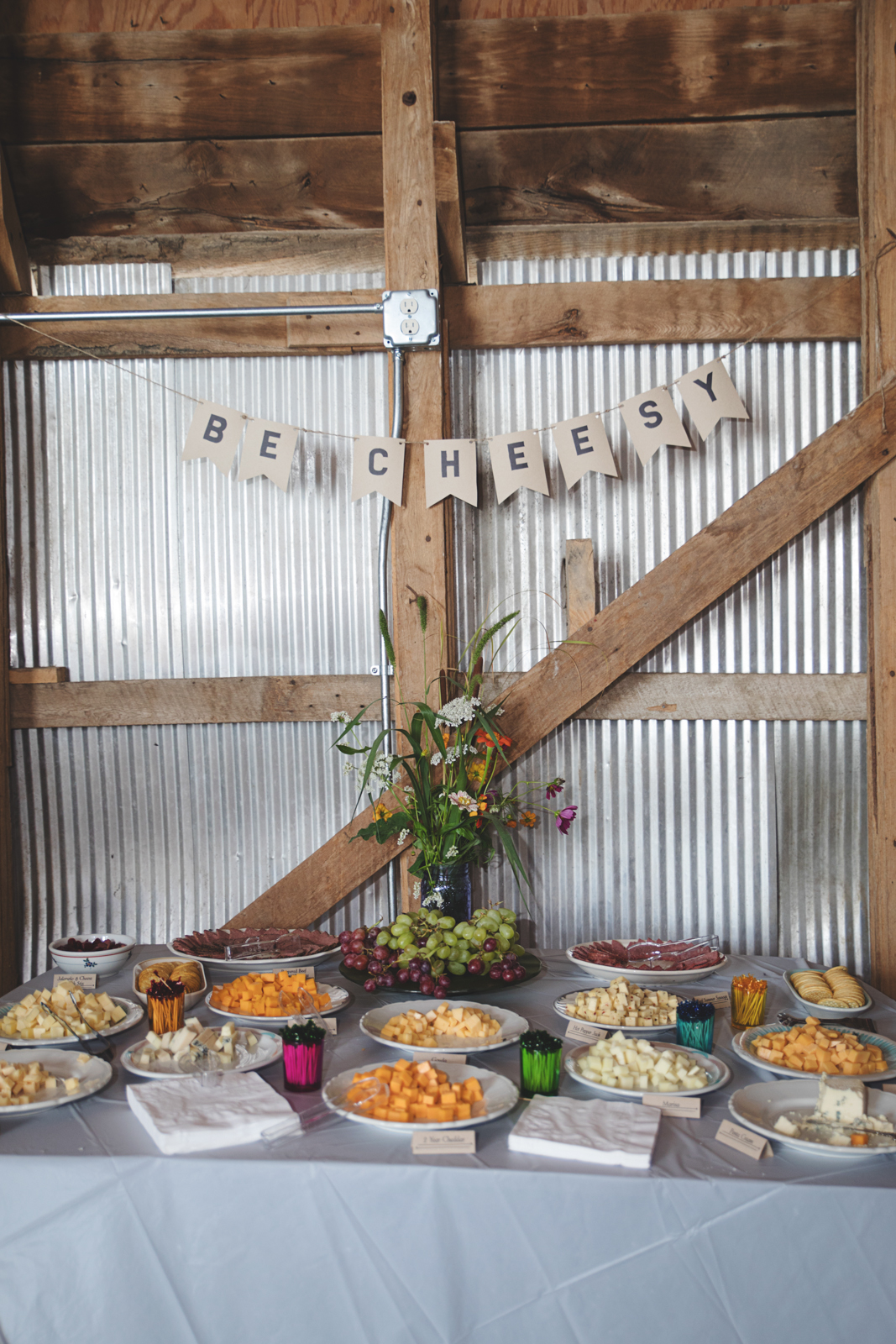 TELL US ABOUT YOU HONEYMOON PLANS: We stayed in a cabin on Lake Superior. It was beautiful. We could hear the waves crashing on the shore. It was a lovely and peaceful place to relax on our honeymoon.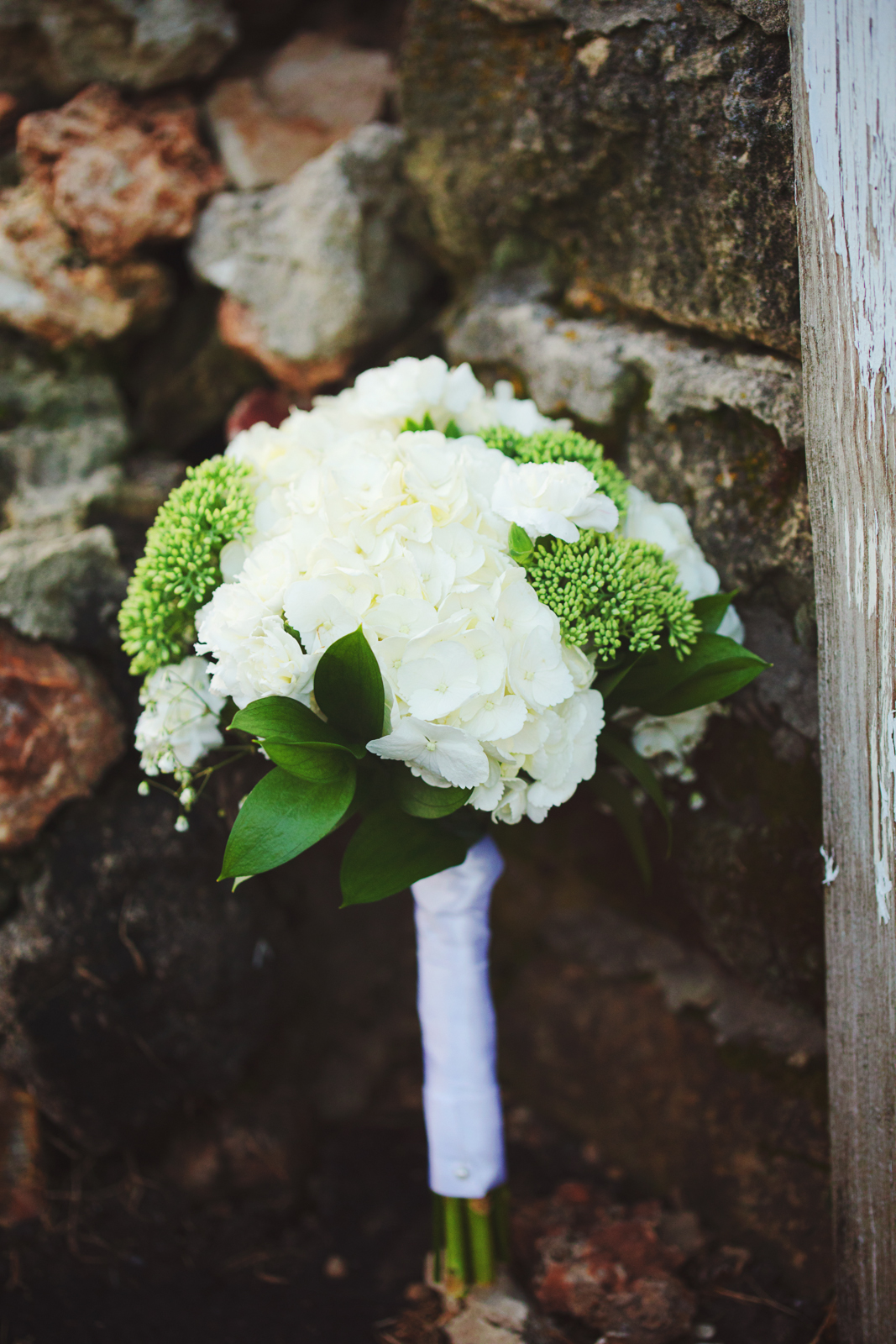 IS THERE ANY ADVICE YOU'D GIVE TO OTHER COUPLES PLANNING THEIR WEDDING? Take your time and relax and have FUN planning your wedding. It doesn't have to be stressful.