What happens when you combine organic minimalism, textures and metallic tones? This stunning New Year's Eve affair - that's what. Held in a gorgeous industrial warehouse with city brick walls at the Lageret, this gallery of pretty images is all captured by Twig & Olive Photography. With unique textures of greenery curated by Flora Designs by Jamae, three wedding gowns, a custom seating chart, and signs made by the bride and groom, this is one wintery candlelit fete I'd raise my hand to attend.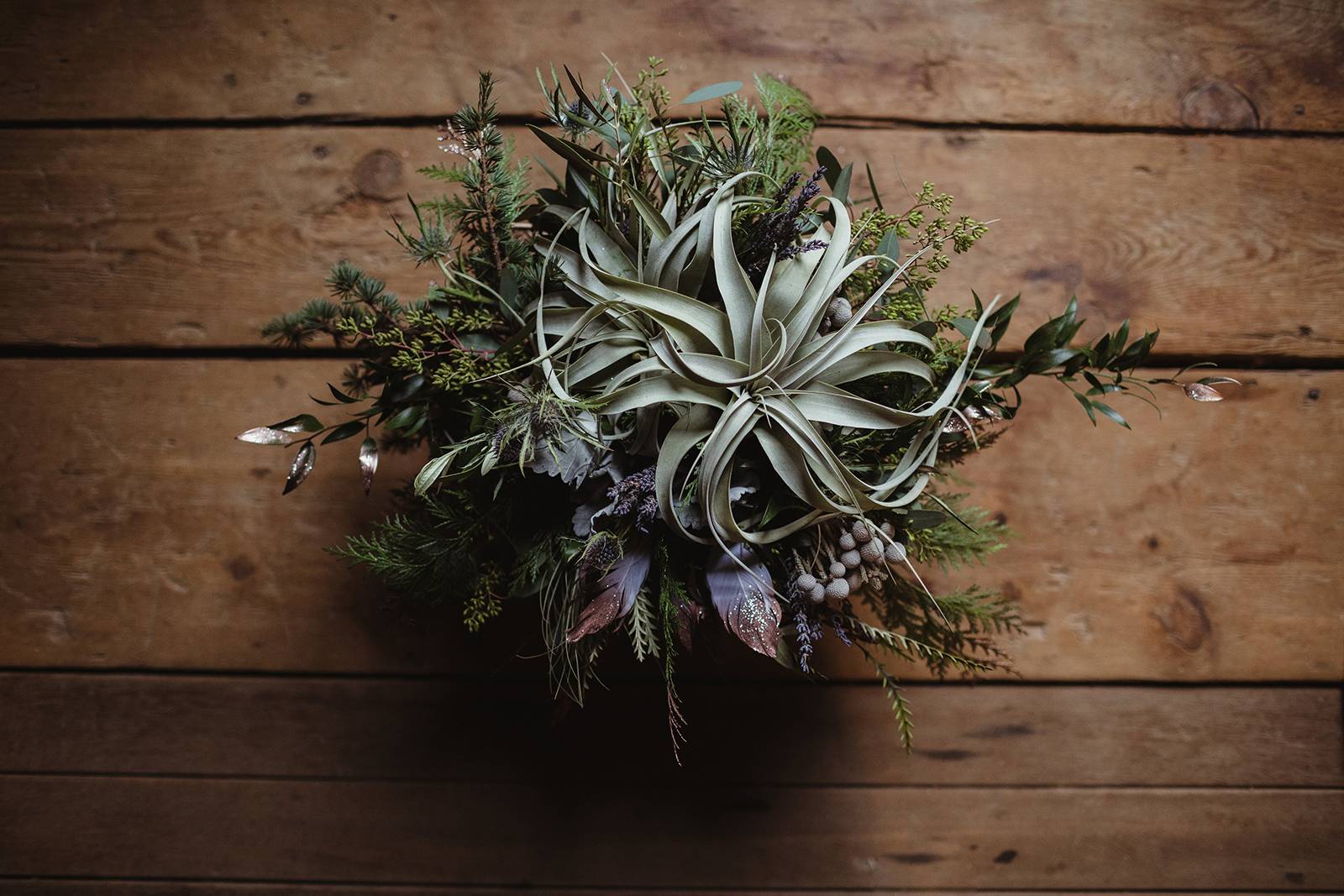 WEDDING DATE: 12/31/16

HOW DID YOU MEET? Matt and I met through a mutual friend of ours, Neema. Matt became friends with Neema in dental school and I worked with Neema as a dental hygienist.
HOW DID YOU KNOW HE WAS "THE ONE"? I realized Matt was the perfect fit for me on our first date. We have a similar sense of humor and he is the kindest person. I just hoped that he had the same feelings for me.
TELL US ABOUT YOUR PROPOSAL: Matt had been planning this out with two of my friends for several weeks. He knew that it was important to me to have our proposal photographed, and who better to capture it than good friends. On December 19th, 2015 we walked up the steps of the State Capitol and that is where he "popped the big question." We celebrated with brunch afterward at Cooper's Tavern, our first date spot.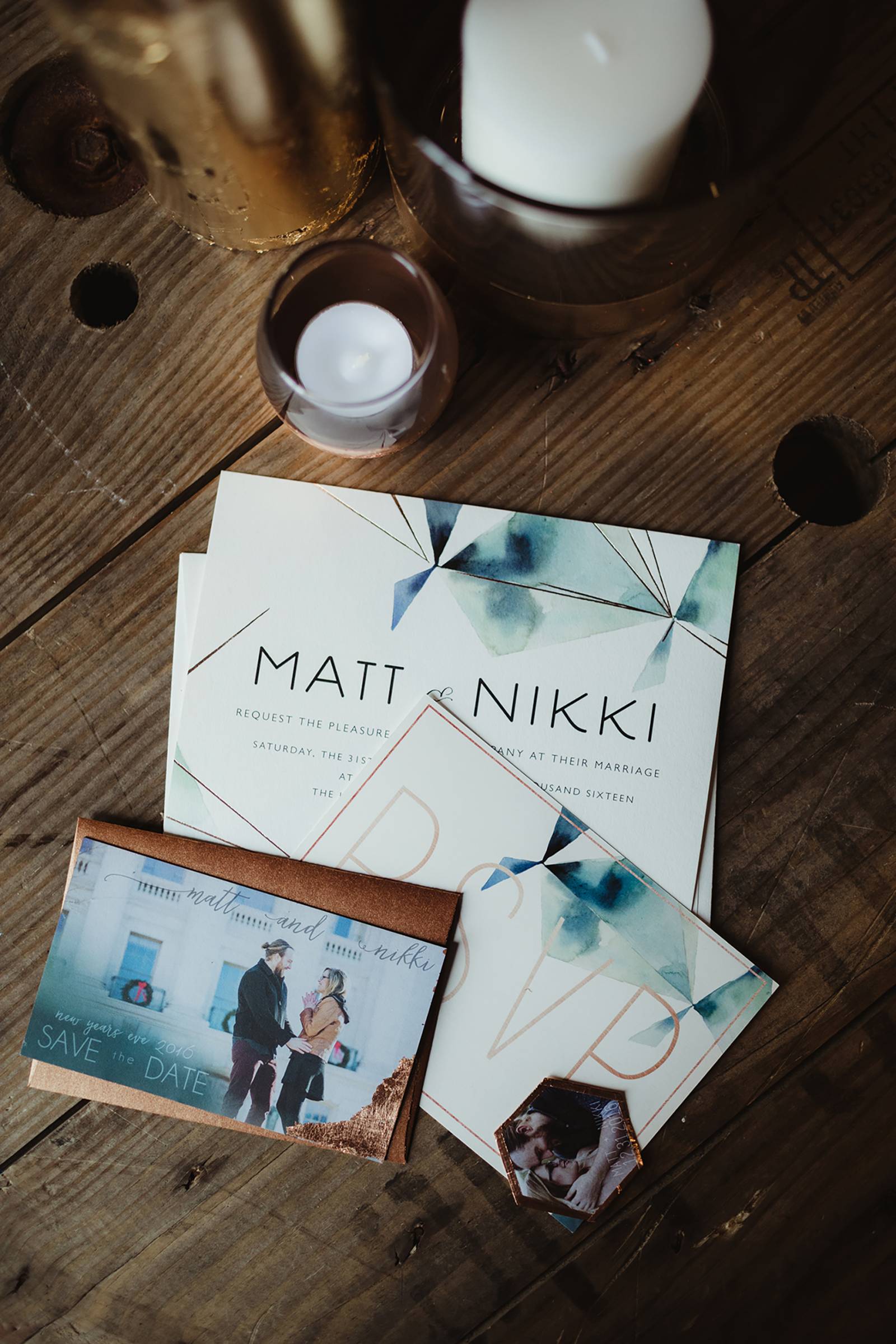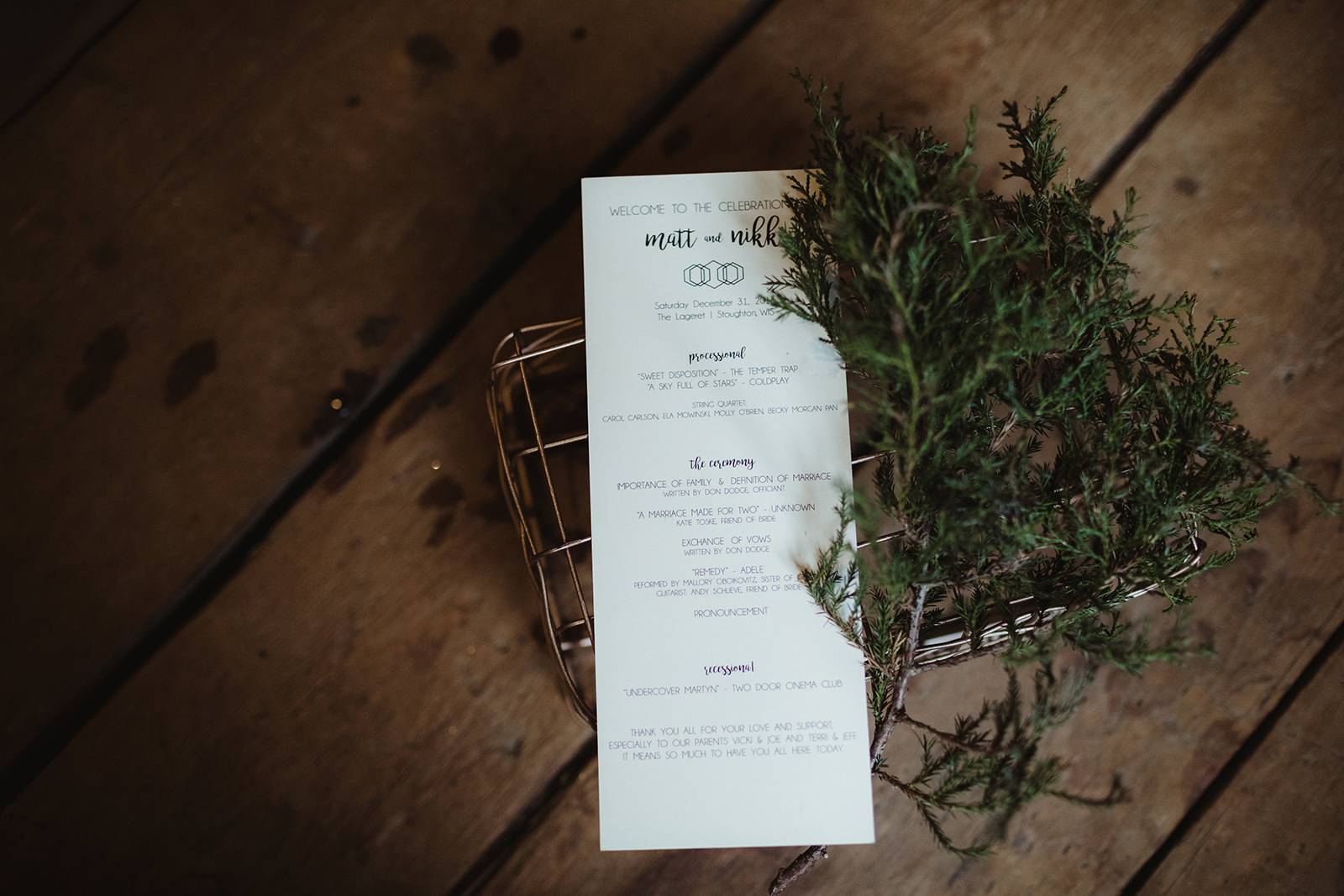 WHAT WAS YOUR FAVORITE MOMENT FROM YOUR WEDDING? Our entire candlelit ceremony felt magical.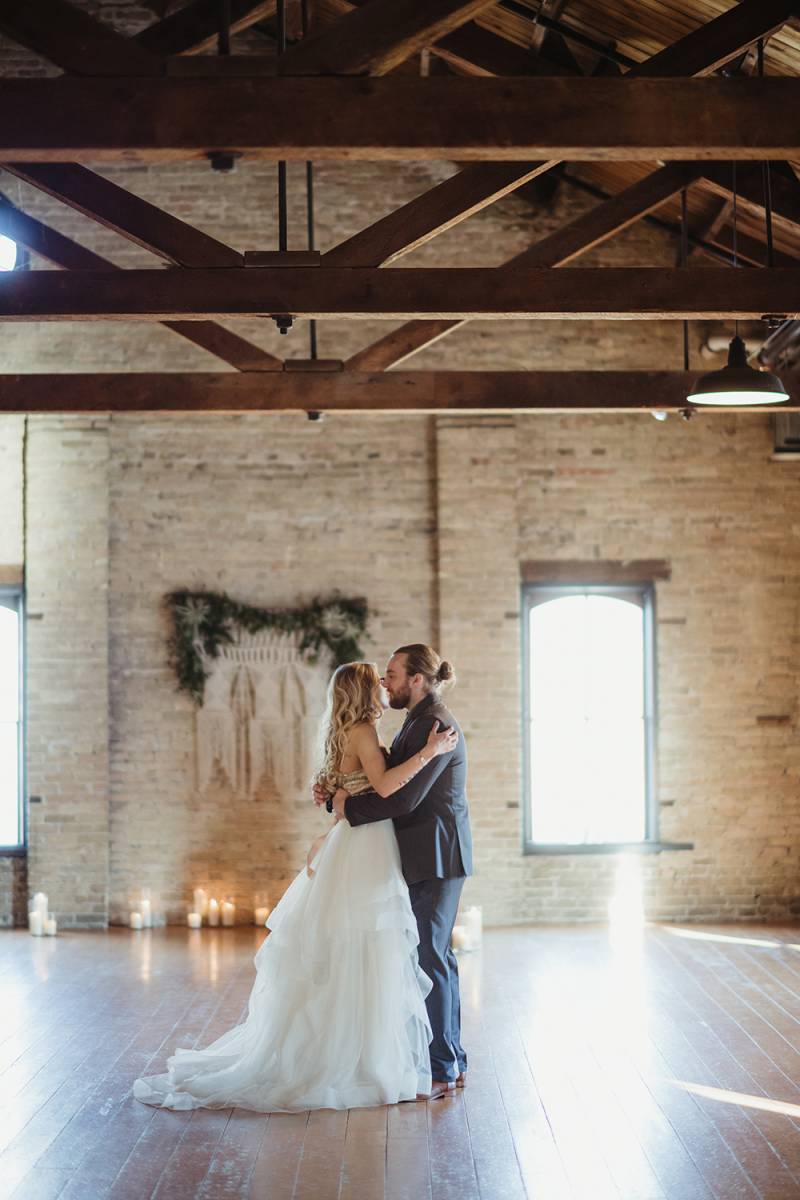 TELL US ABOUT YOUR DRESS: I decided to go with two dresses. Well, kind of three. The first dress I picked out was from a store near Wausau. I went shopping with my mother-in-law and sister-in-law exactly one week after Matt and I got engaged. I tried on several dresses, but the one I chose fit like a glove and we bought it off the rack. It literally needed zero alterations! My second dress was slightly more complicated. It started out as me looking for a reception dress since we were getting married on New Year's Eve, I definitely wanted a dress change as our wedding transitioned into a NYE party. I found a cute short dress at Mes Amies boutique in Hilldale Mall. Shortly after I purchased the dress I thought about how great it would be if I bought a bridal skirt to wear over my reception dress, that way it would look like a full-length wedding dress and I could wear it for photos before the ceremony. In doing so my ceremony dress wouldn't get trashed from the snow and I would get to wear something that was unique to my style.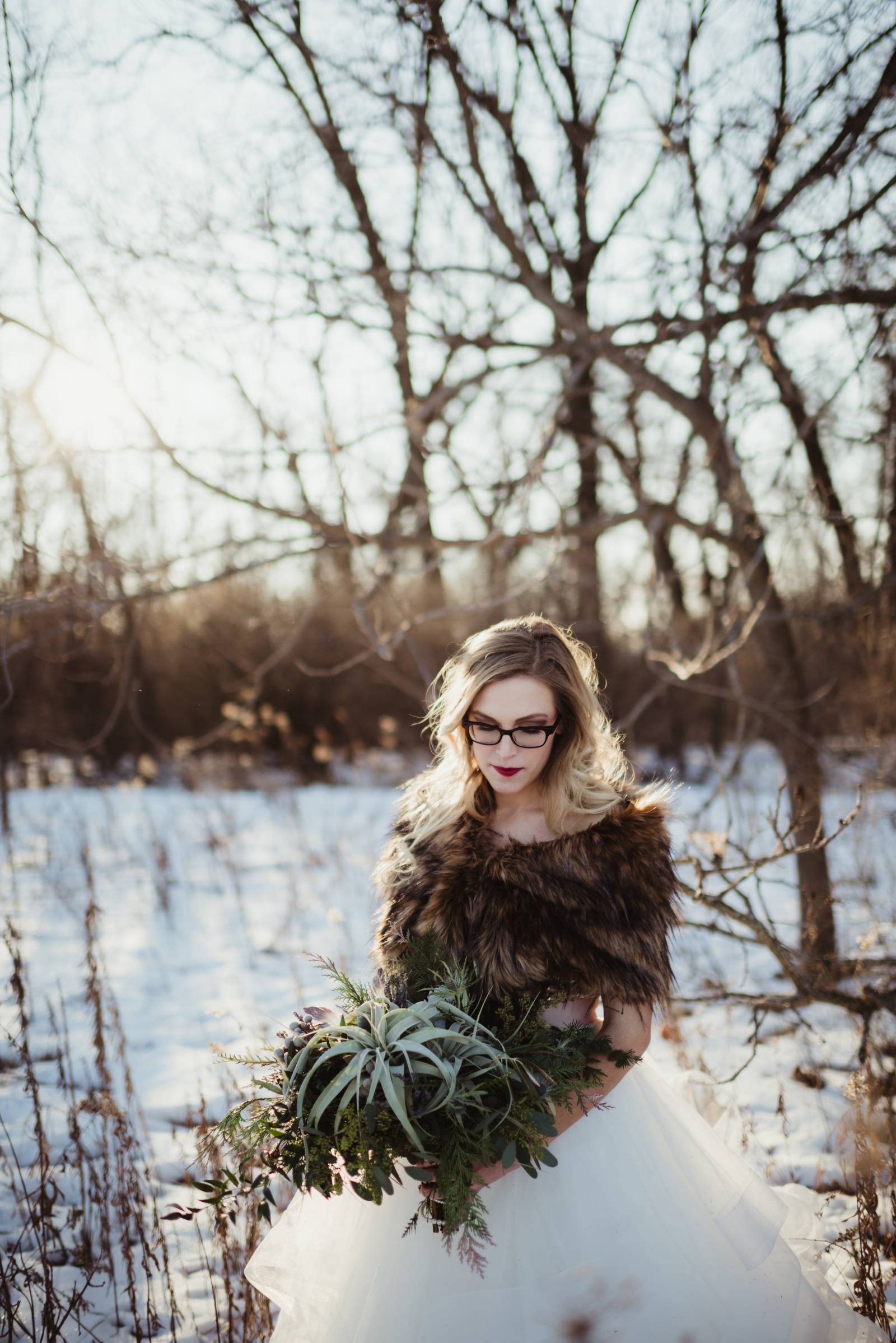 DESCRIBE YOUR WEDDING FLOWERS: Lots of different green textures, including air plants, succulents, and evergreens; with hints of lavender, winter berries and gold dipped feathers.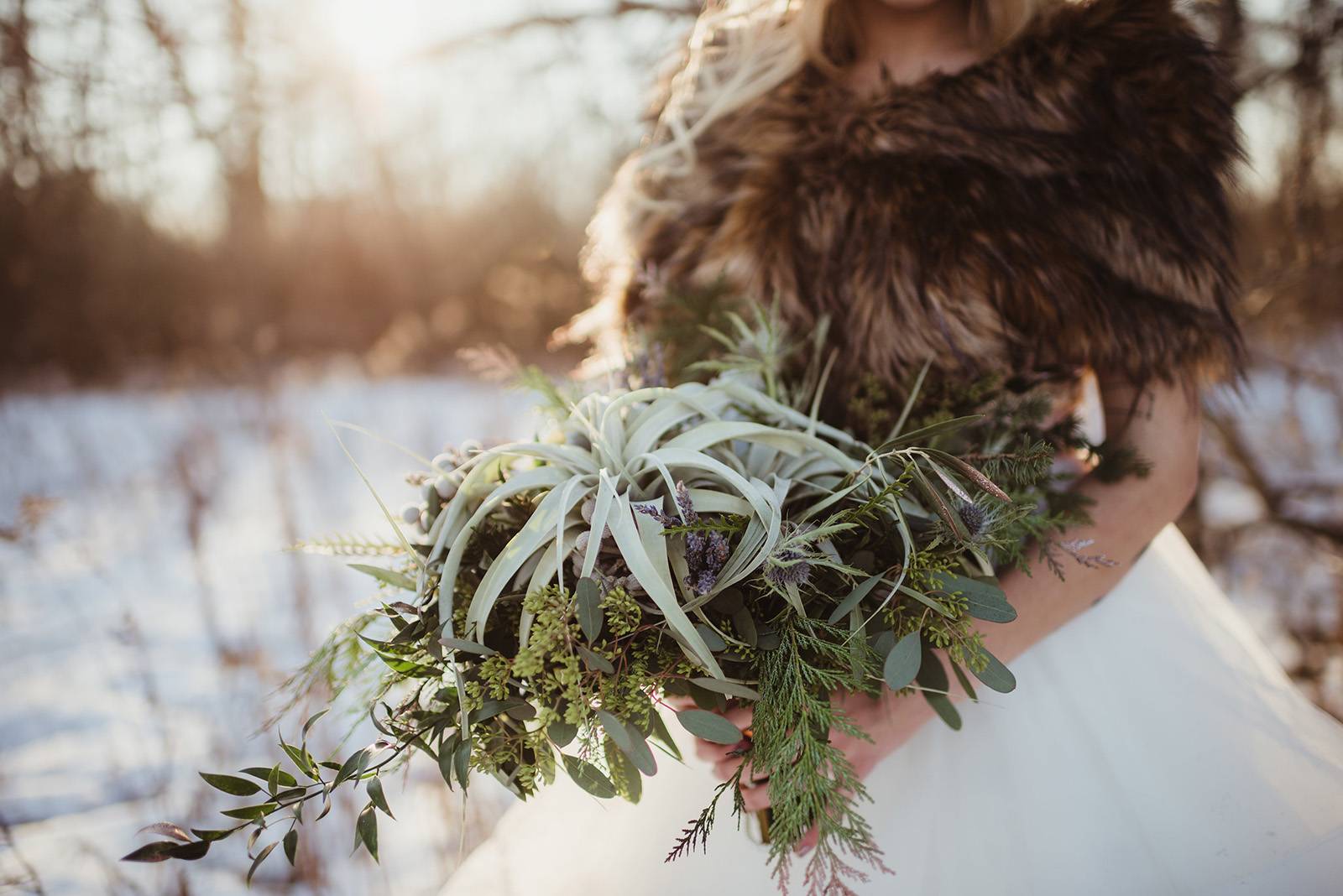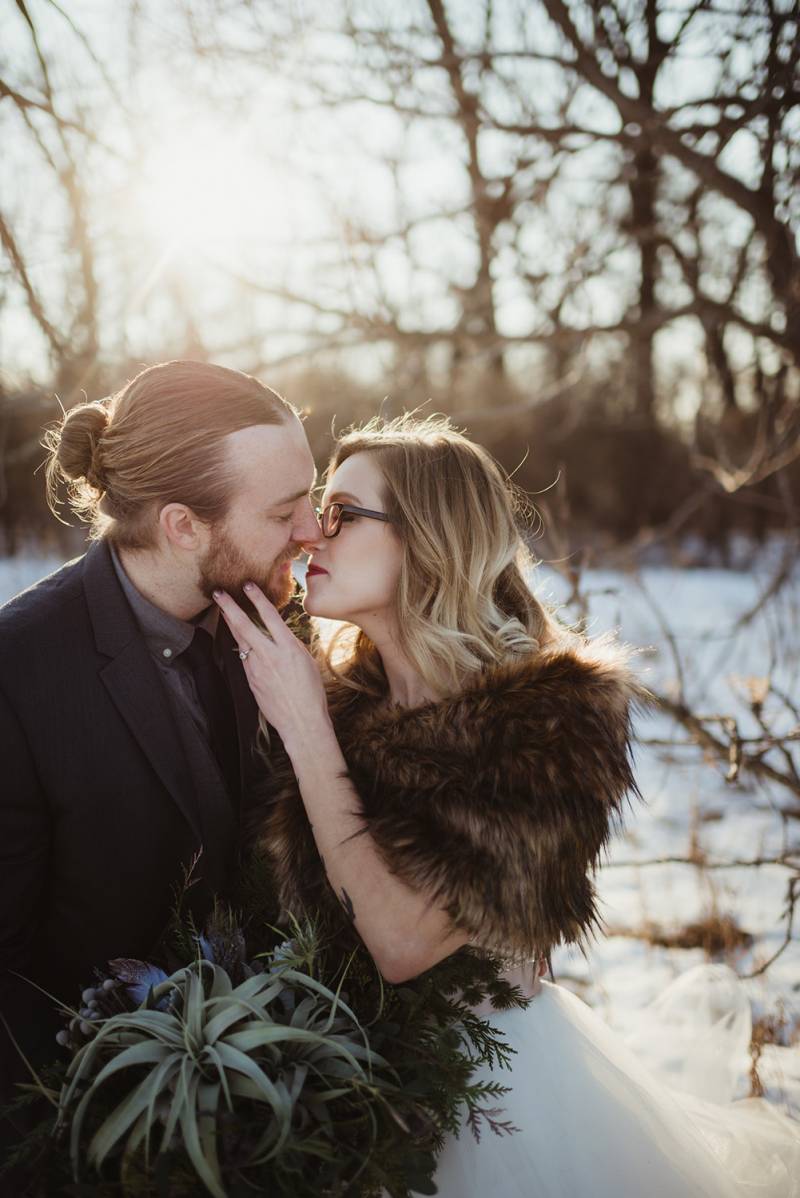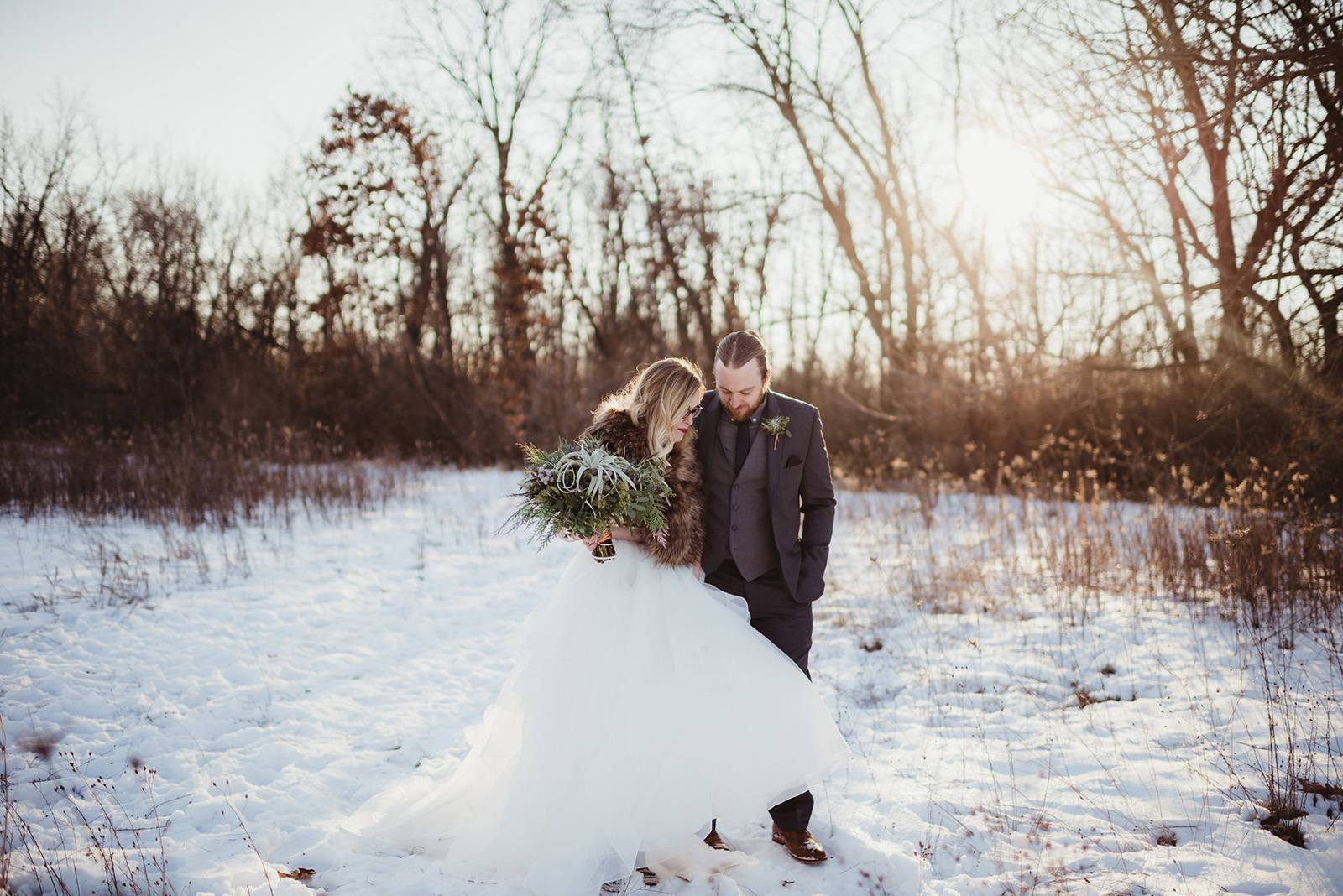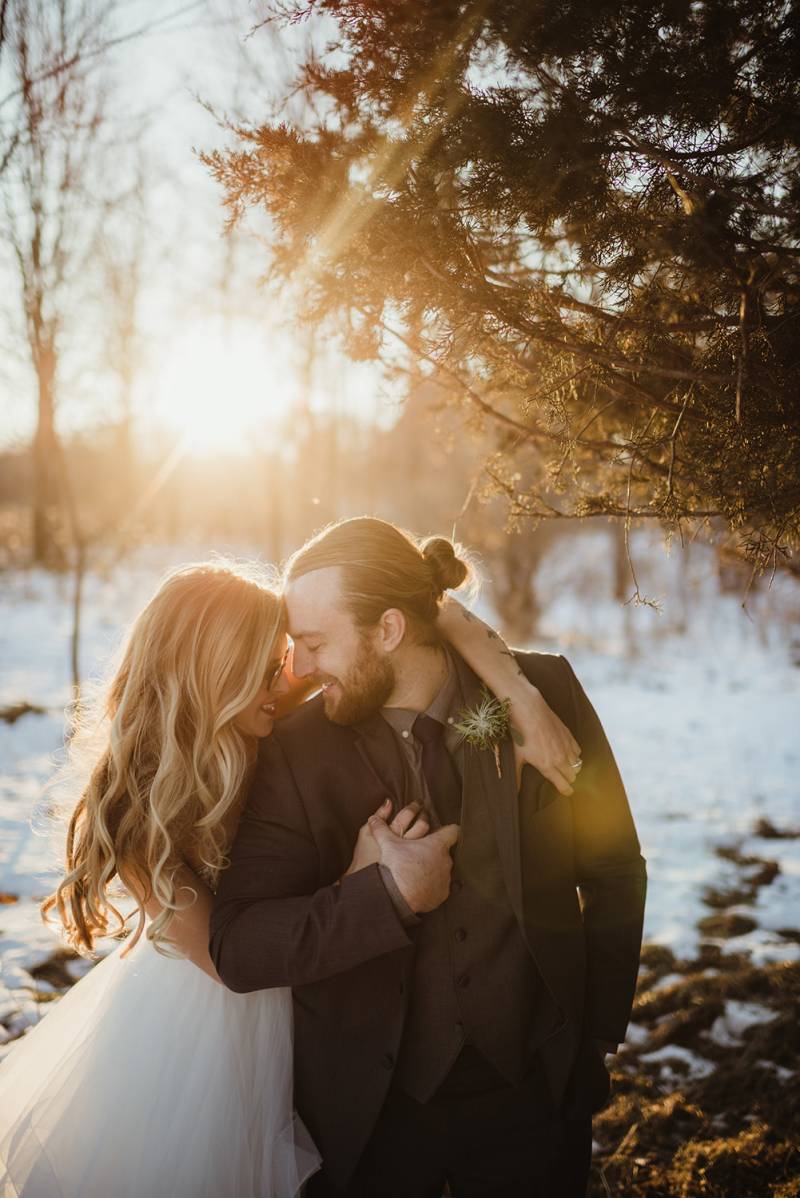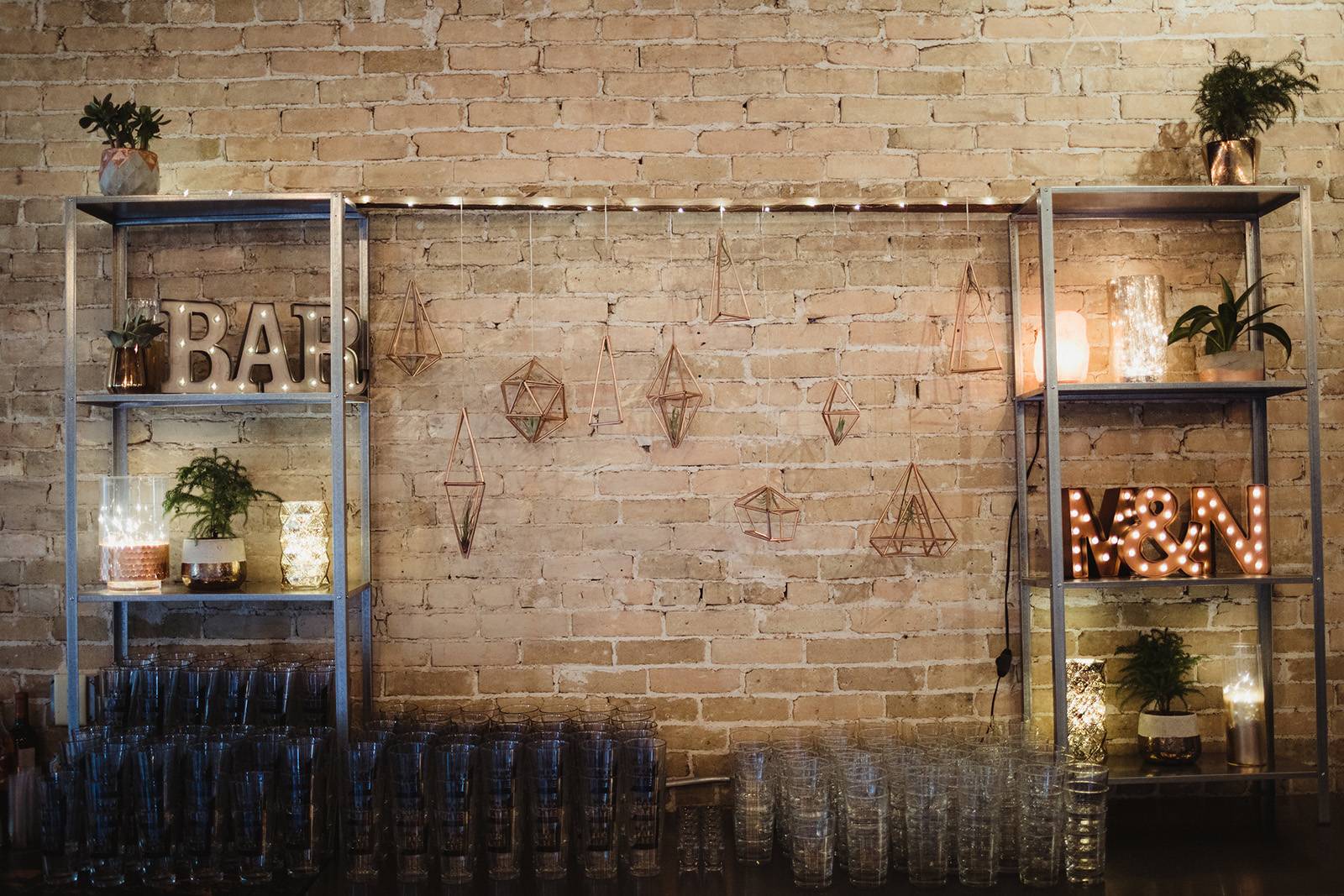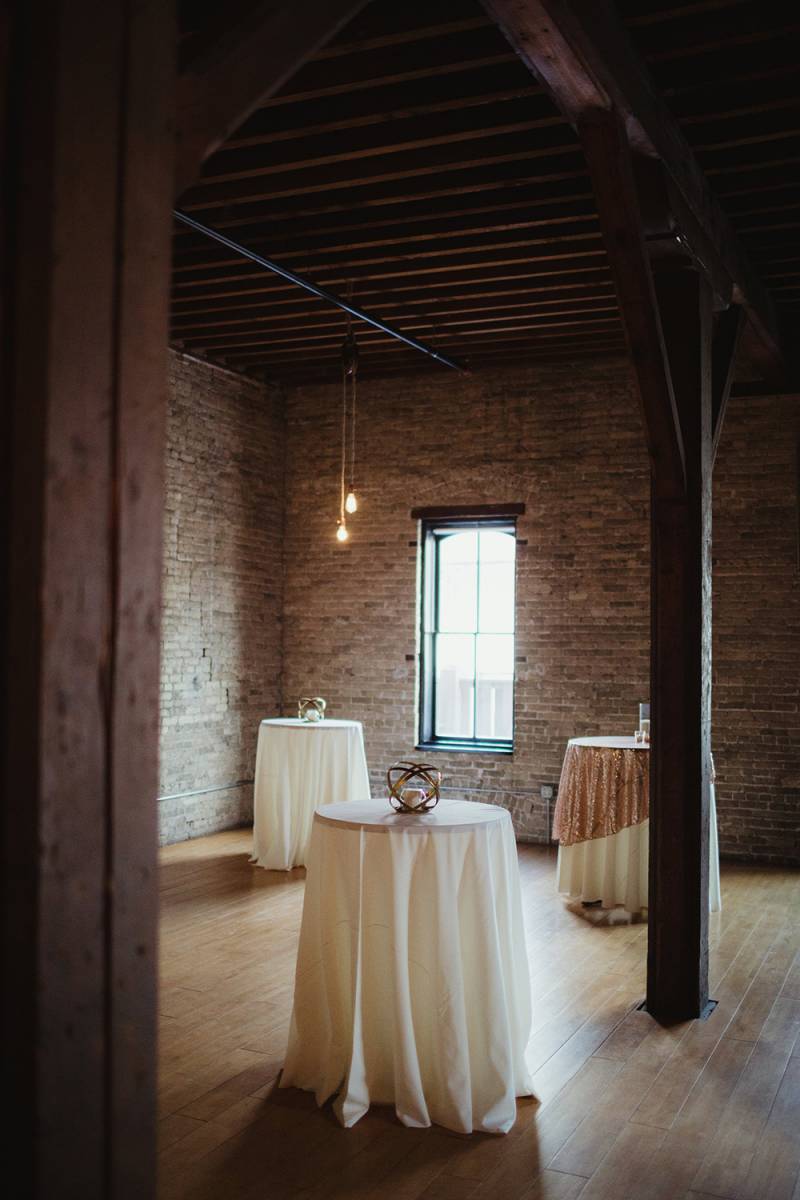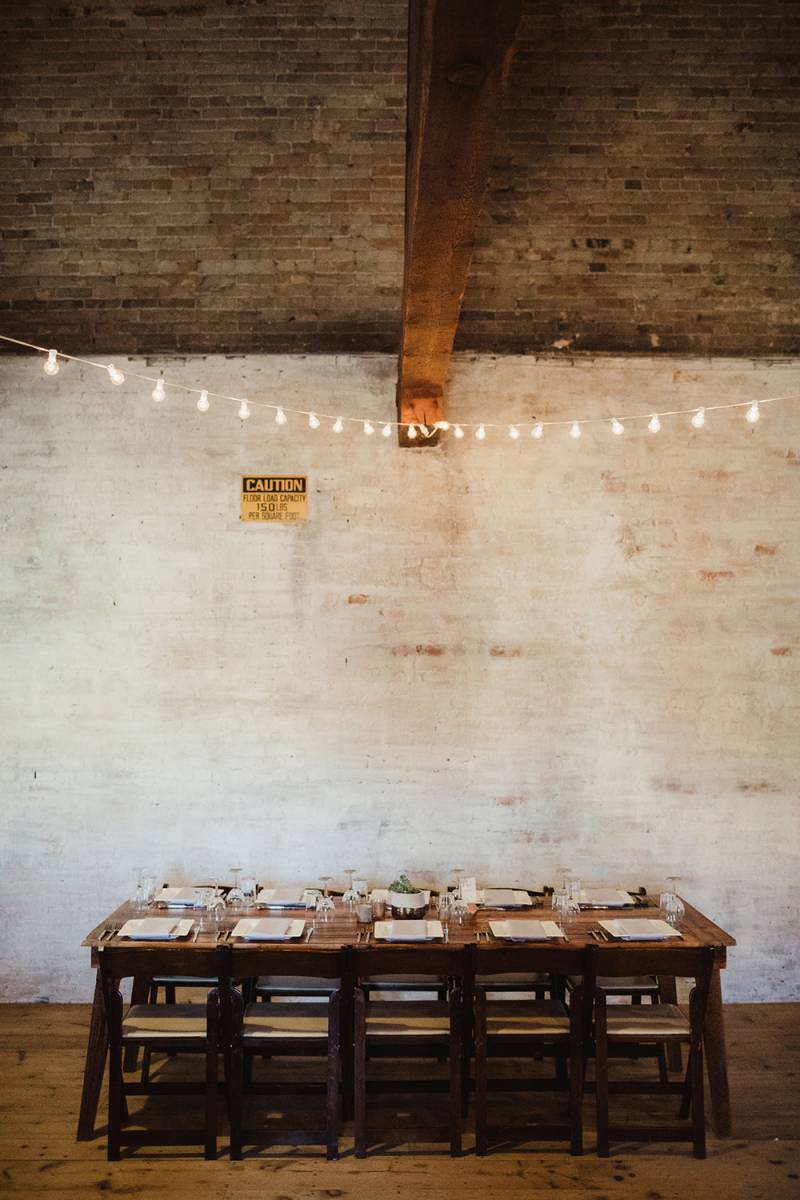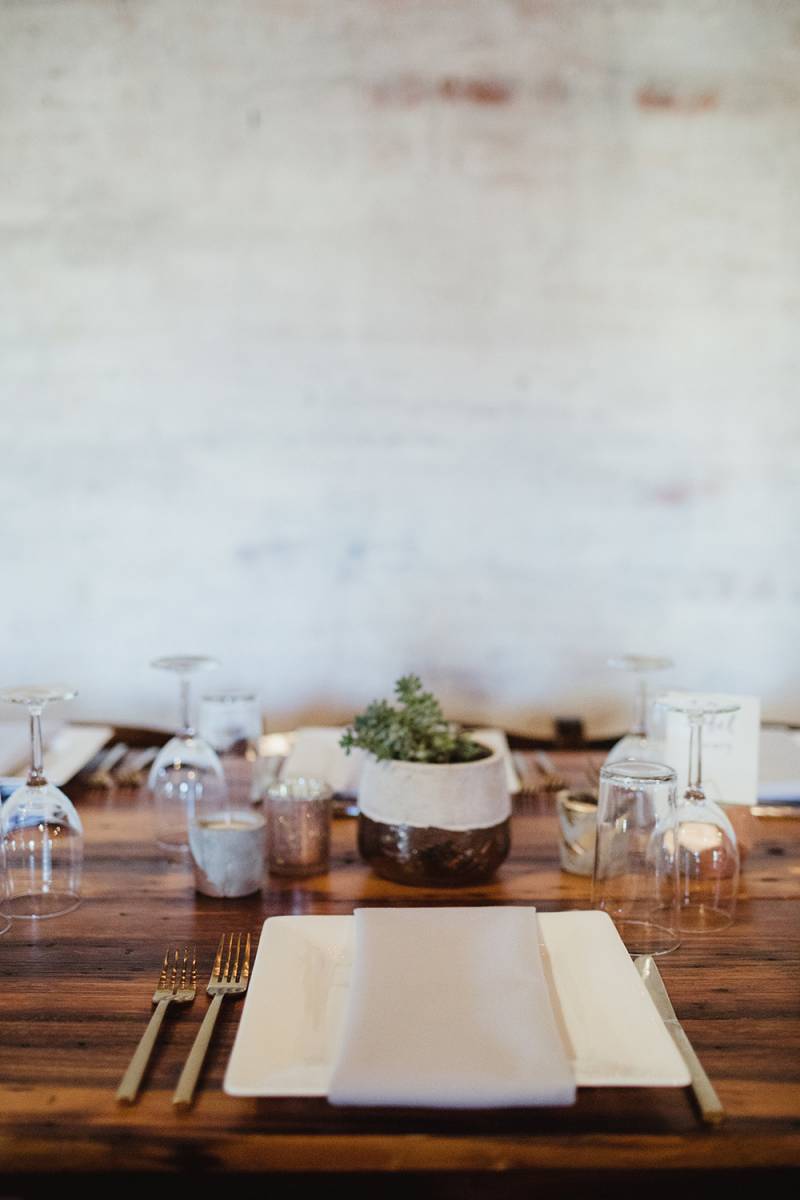 DID YOU USE ANY SPECIALTY CHAIRS, TABLES, LINENS OR DINNERWARE? We decided to use black linens so the metallic centerpieces would pop. Our chairs were from the Lagaret, we rented our head tables from A La Crate, and we also had custom pint glasses made.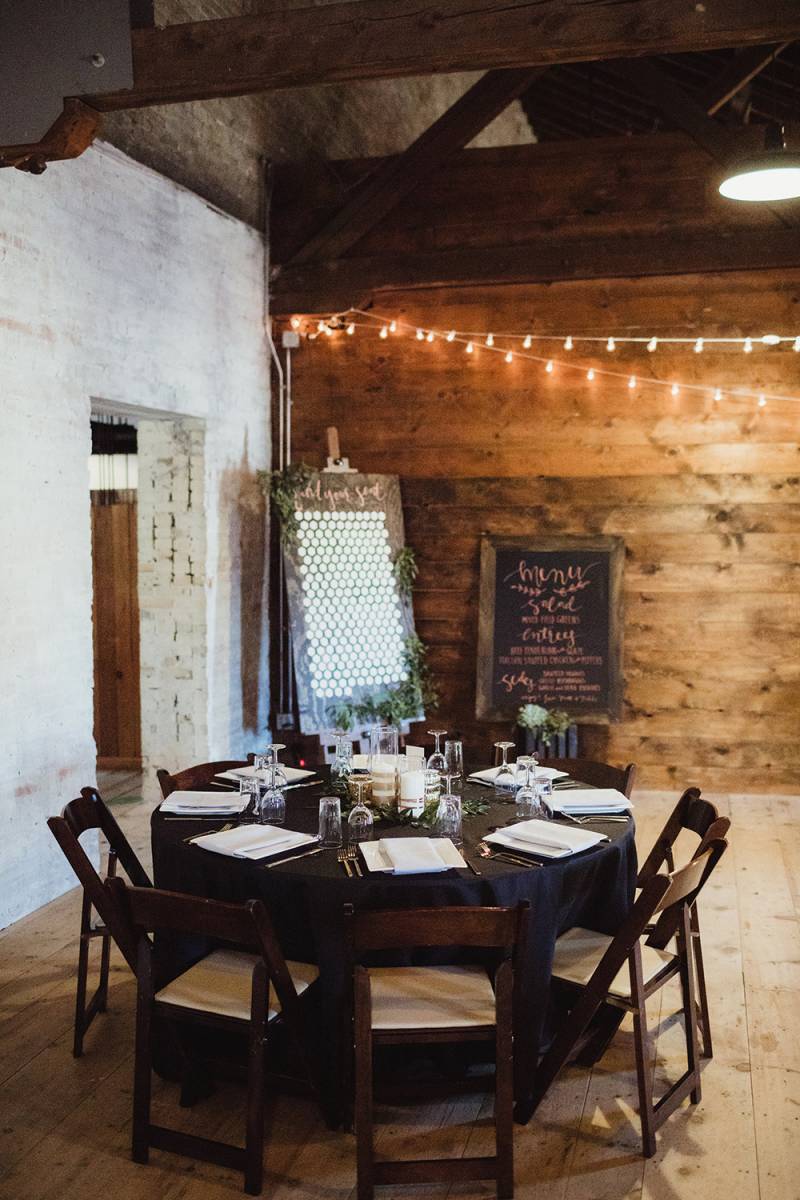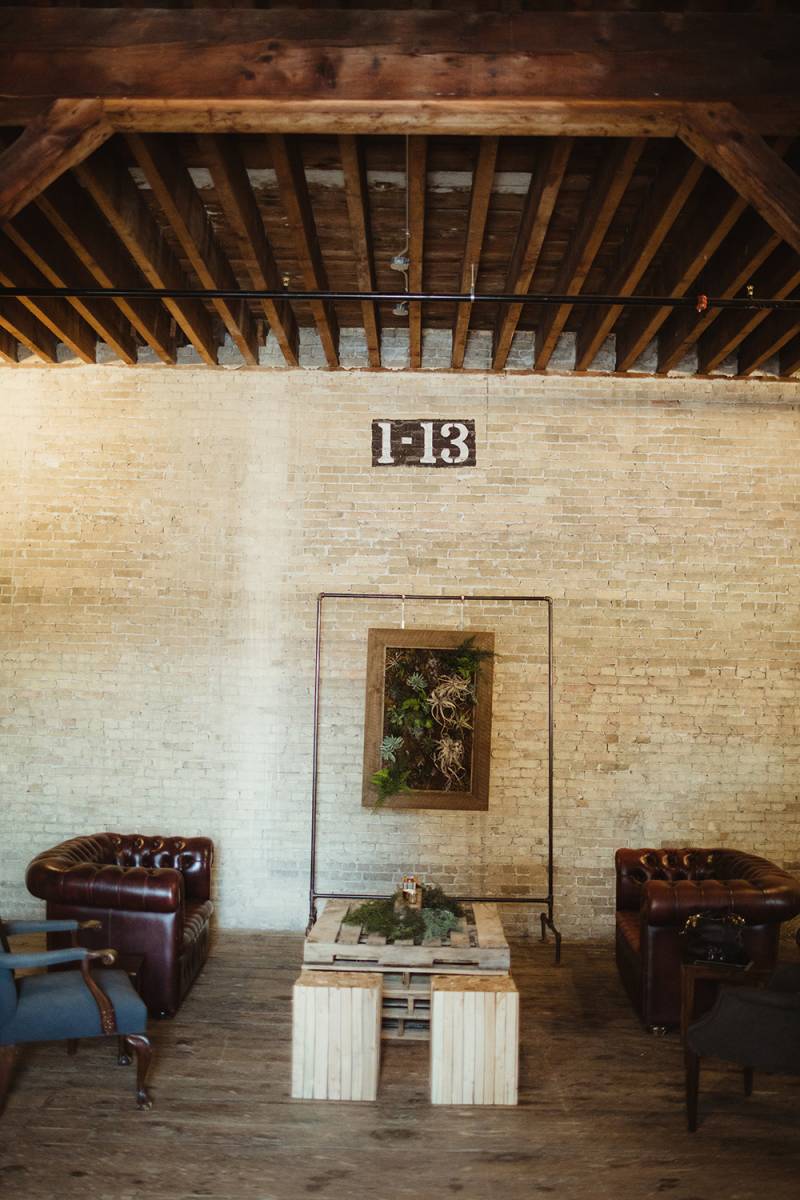 WERE THERE ANY PERSONAL TOUCHES OR DIY ELEMENTS? Everything!!! From the concrete cake stand to the geometric air plant holders.