Vintage, urban and artsy, Mercantile Hall was set to host Ann and Josh's special day, and it didn't disappoint. It was the beautiful backdrop to this vintage Wisconsin winter wedding, full of burgundies, mauve, faux fur textures and Wisconsin wedding photographer, East Elm Photography captured a gallery so gorge, we can't look away. Join us and see all the pretty goodness right this way.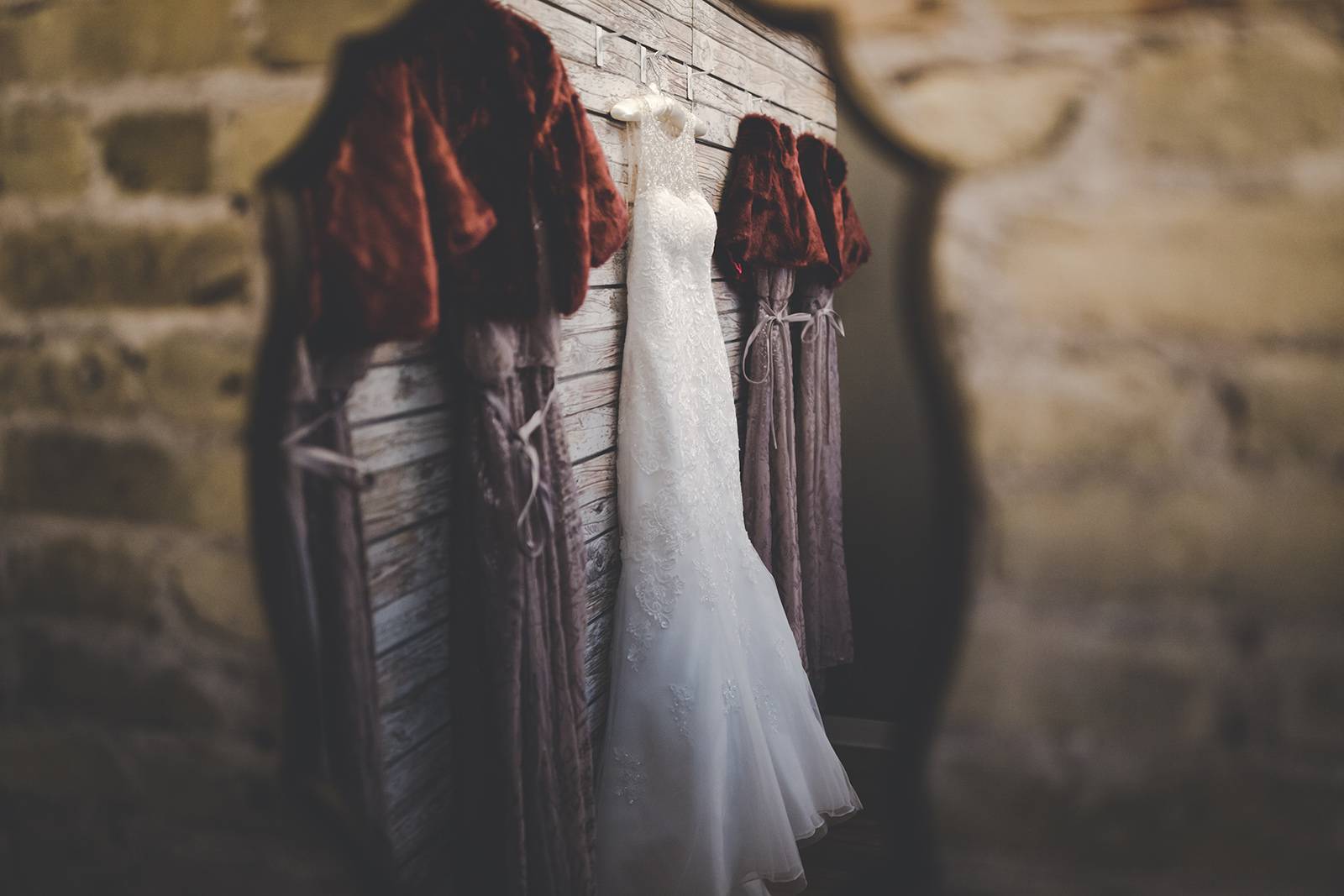 WEDDING DATE: 1/20/2018

HOW DID YOU MEET? We met through a mutual friend in 7th grade. Anna had a crush on Josh but didn't pursue that until 12 years later when another mutual friend introduced us at volleyball.

HOW DID YOU KNOW SHE WAS "THE ONE"? I knew she was the one when I found myself always wanting to be around her. No matter how much time we dated, I never lost that WANT to be around her.

TELL US ABOUT YOUR PROPOSAL: I hung pictures of the two of us over the past 3 years and wrote a message on the backside of each one. Basically saying that I couldn't put my love for her into words and that I needed to show her. I was at the end of the hall behind a closed door on one knee waiting for her.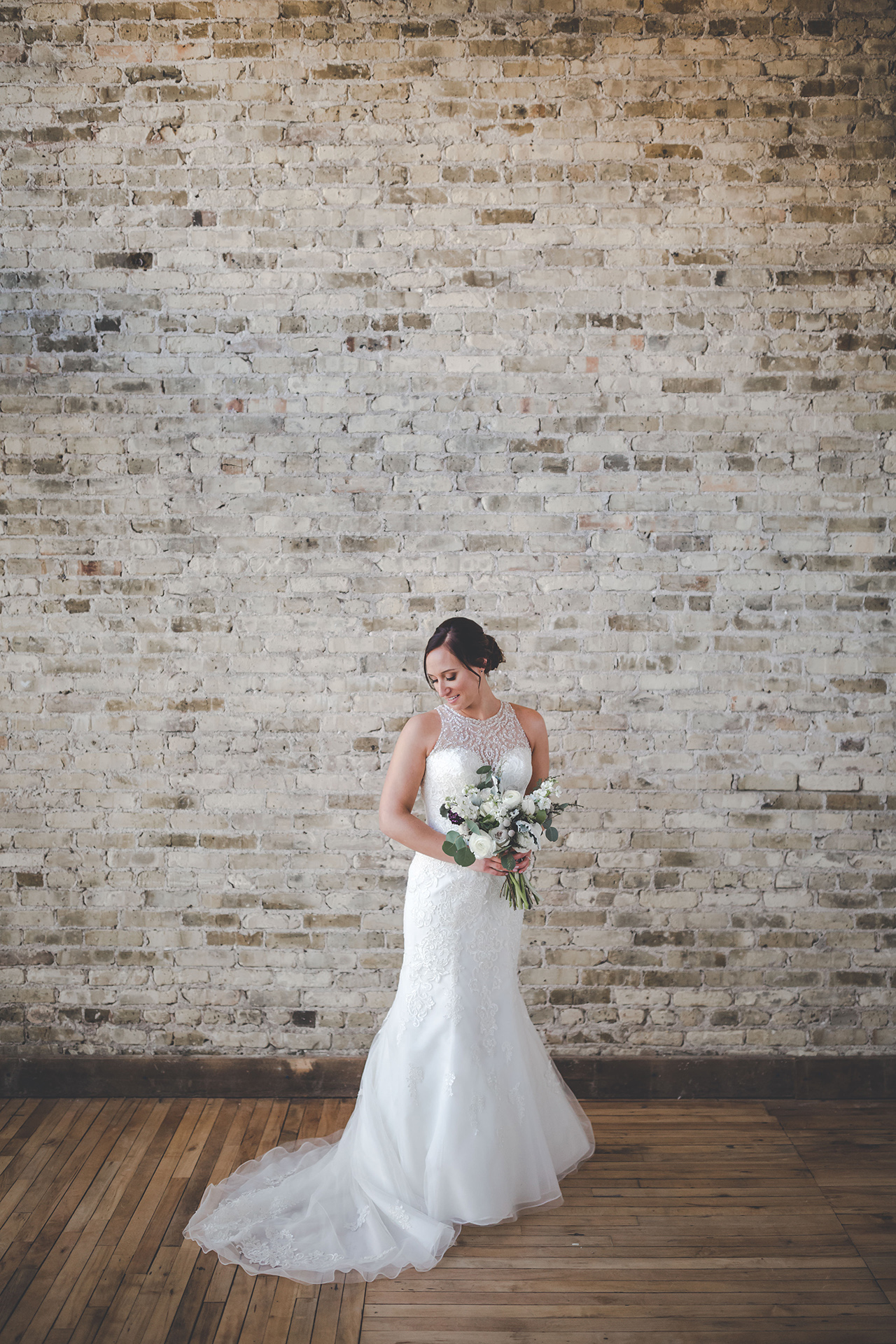 TELL US ABOUT FINDING YOUR DRESS: My mother, sister and I decided to go to Bon Bon Belle as it was affiliated with Mercantile Hall. I had thought I had already found a dress that I loved and wanted to buy but I couldn't make the decision. When we went dress shopping that day, it was more for fun. I tried on a few dresses before the one I knew was it. It made me instantly smile and I felt more beautiful than ever before. It had so much detail and the open back I had been hoping for. It made me completely forget about the other dress and I was ready to take the plunge right then and there.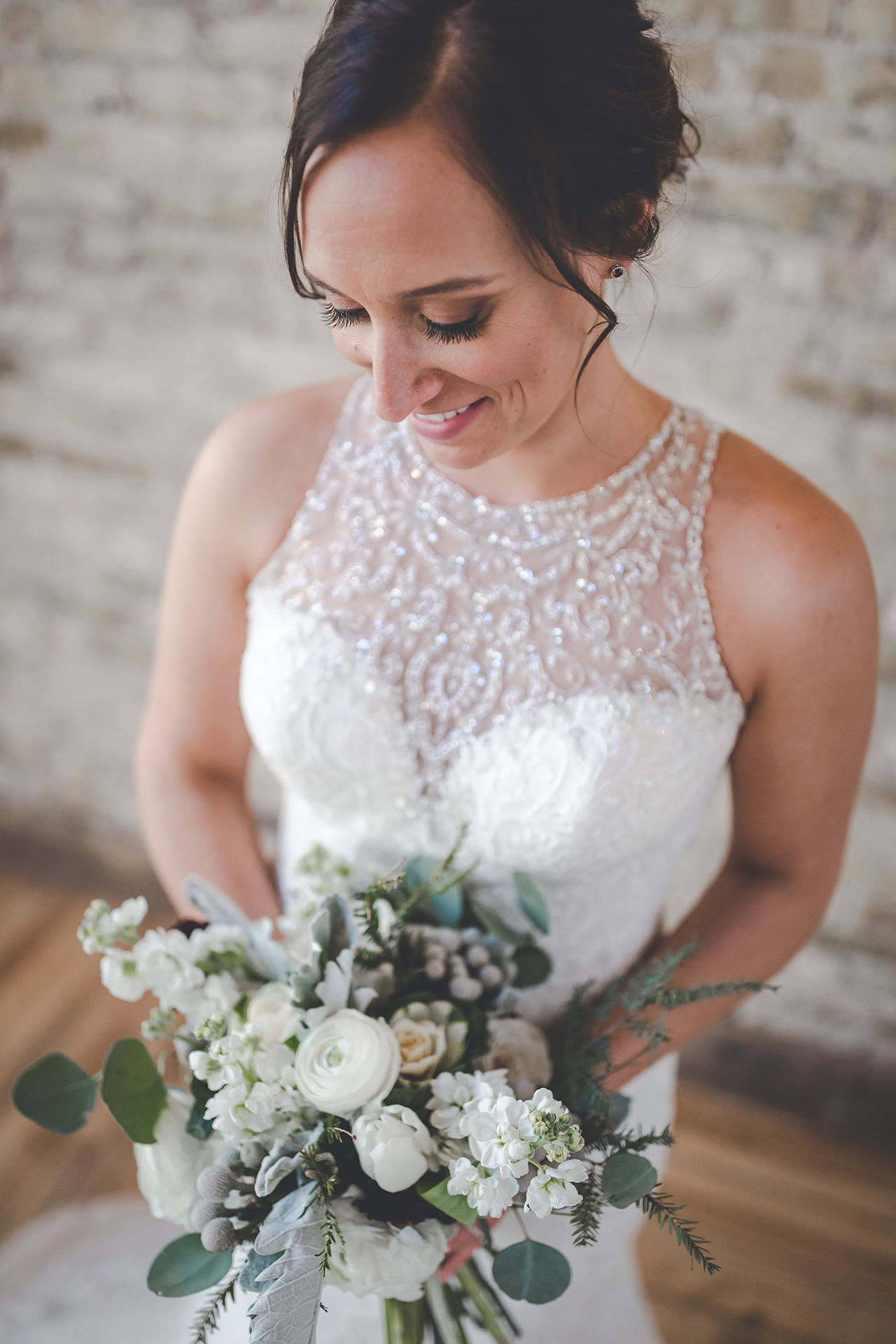 TELL US ABOUT YOUR FLOWERS: We used a lot of greenery. The flowers were ivory, earl grey, and burgundy in color.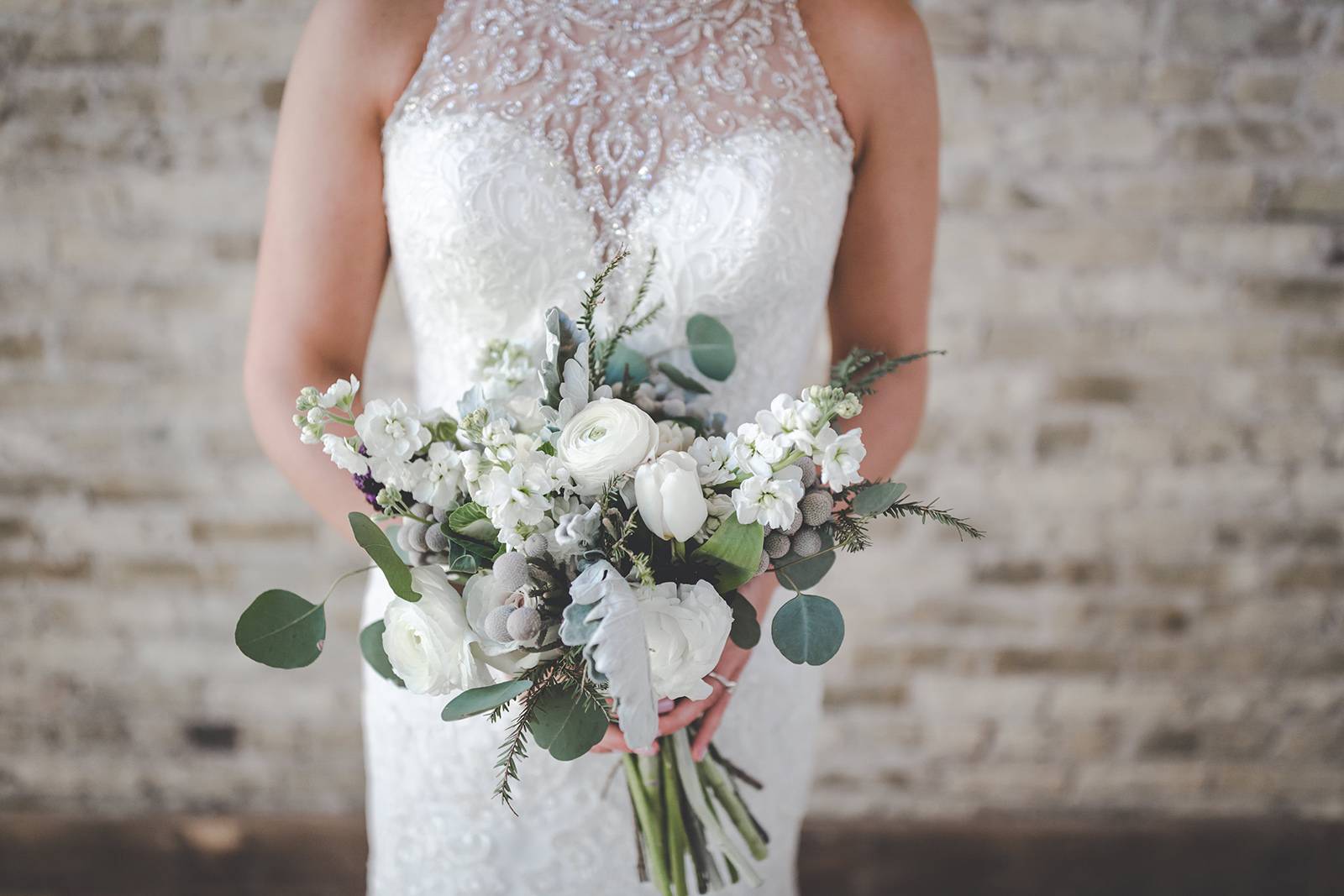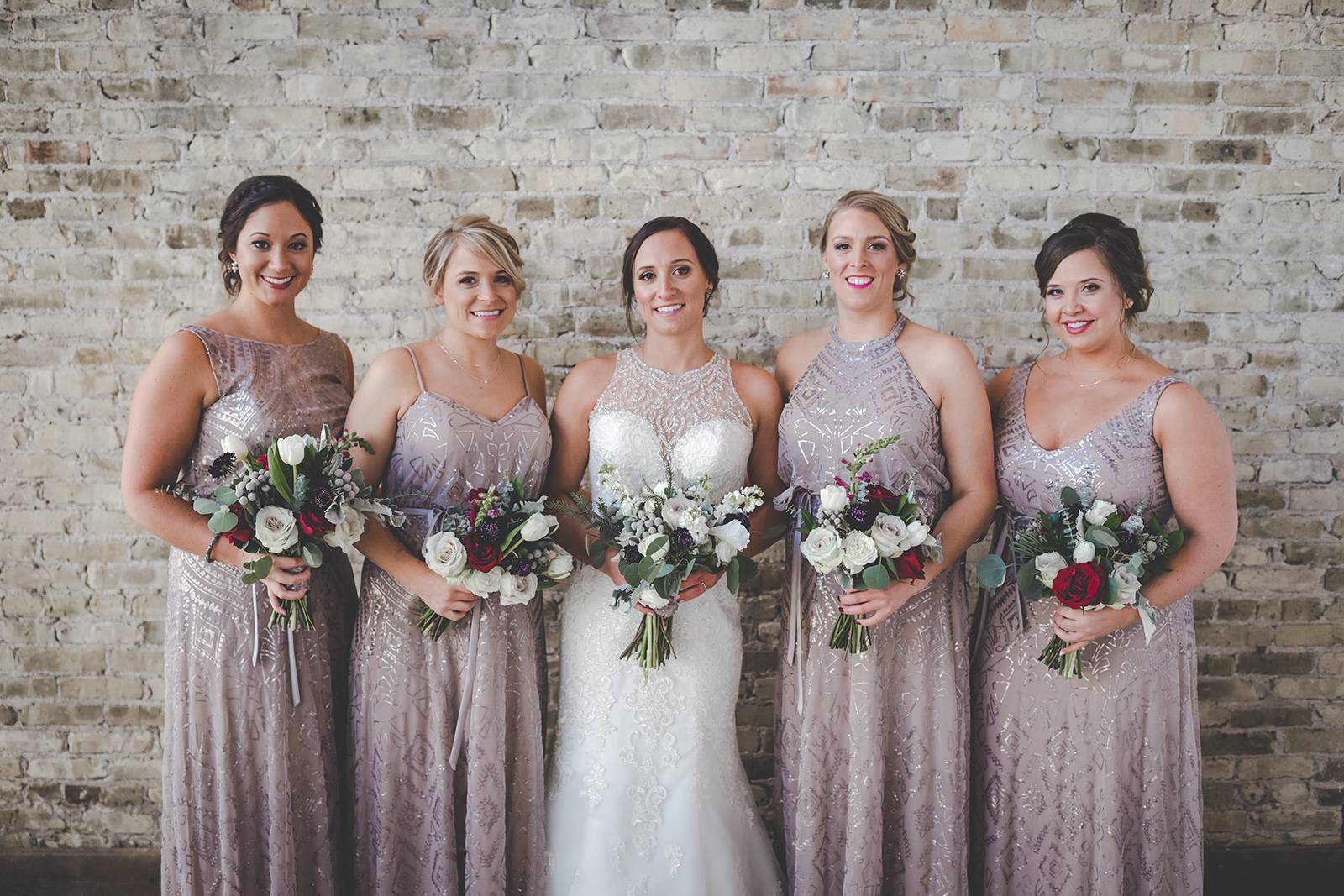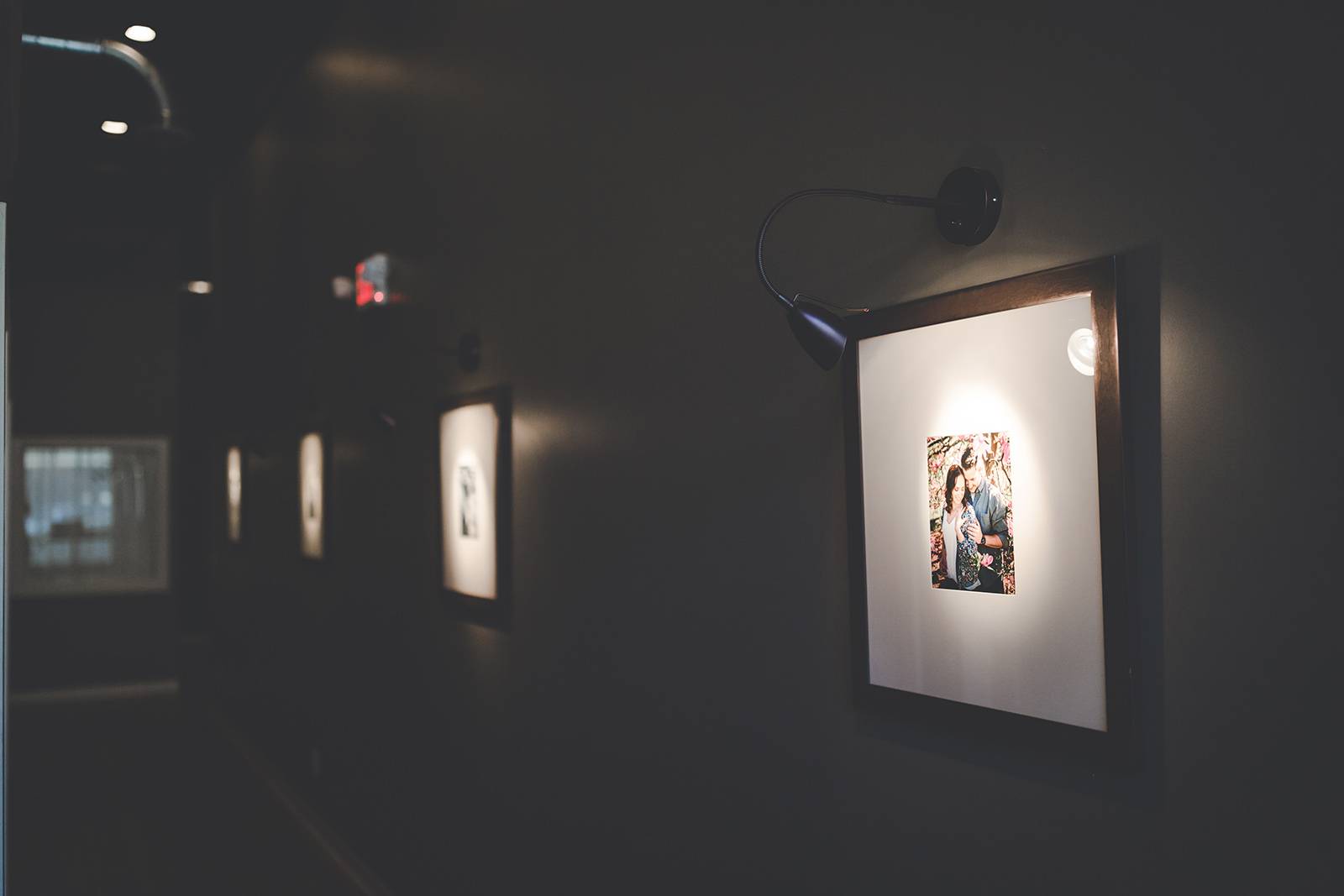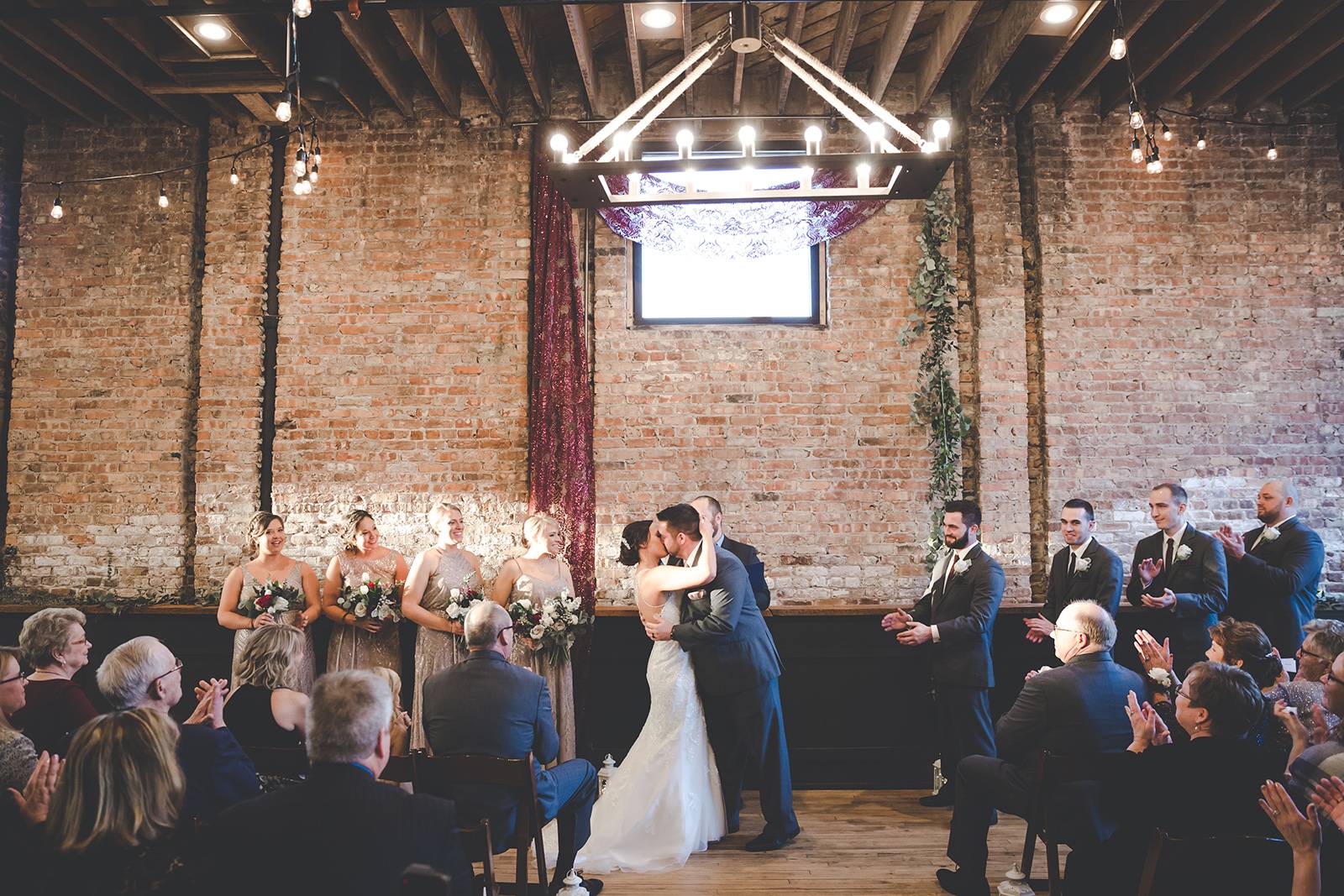 DID YOU USE ANY SPECIALTY CHAIRS, LINENS, TABLES OR DINNERWARE? I had purchased sequin and mesh fabric for the backdrop for the ceremony.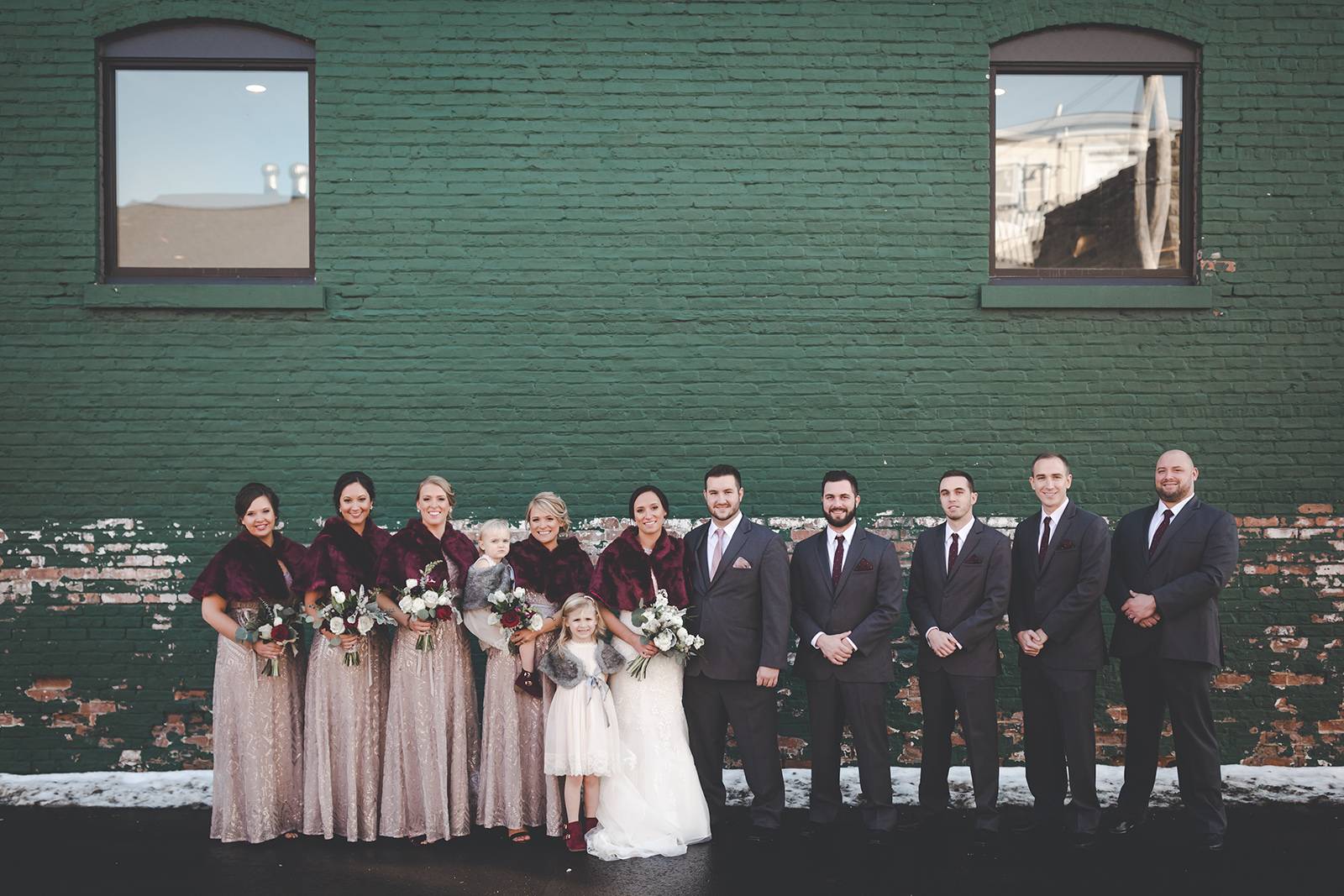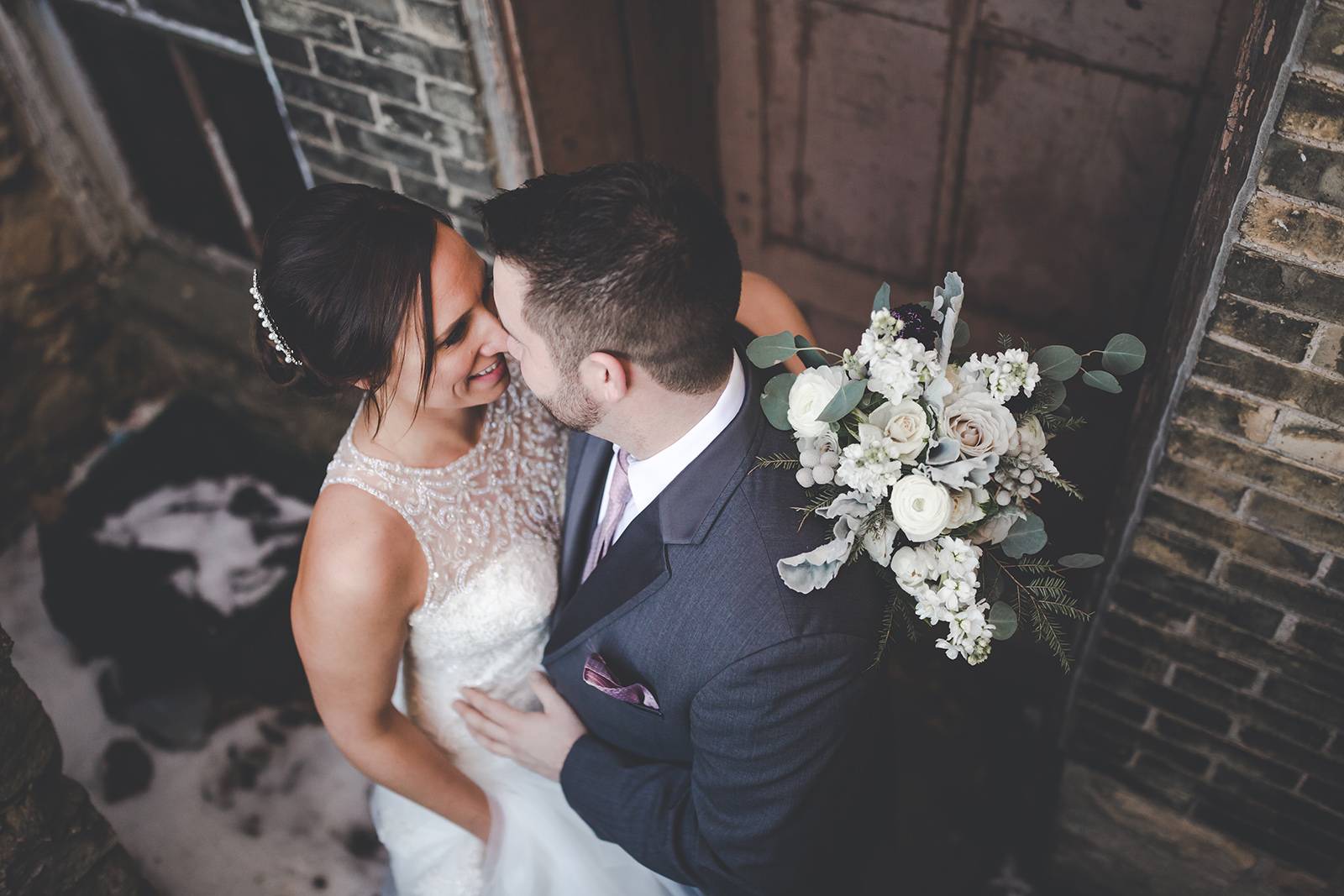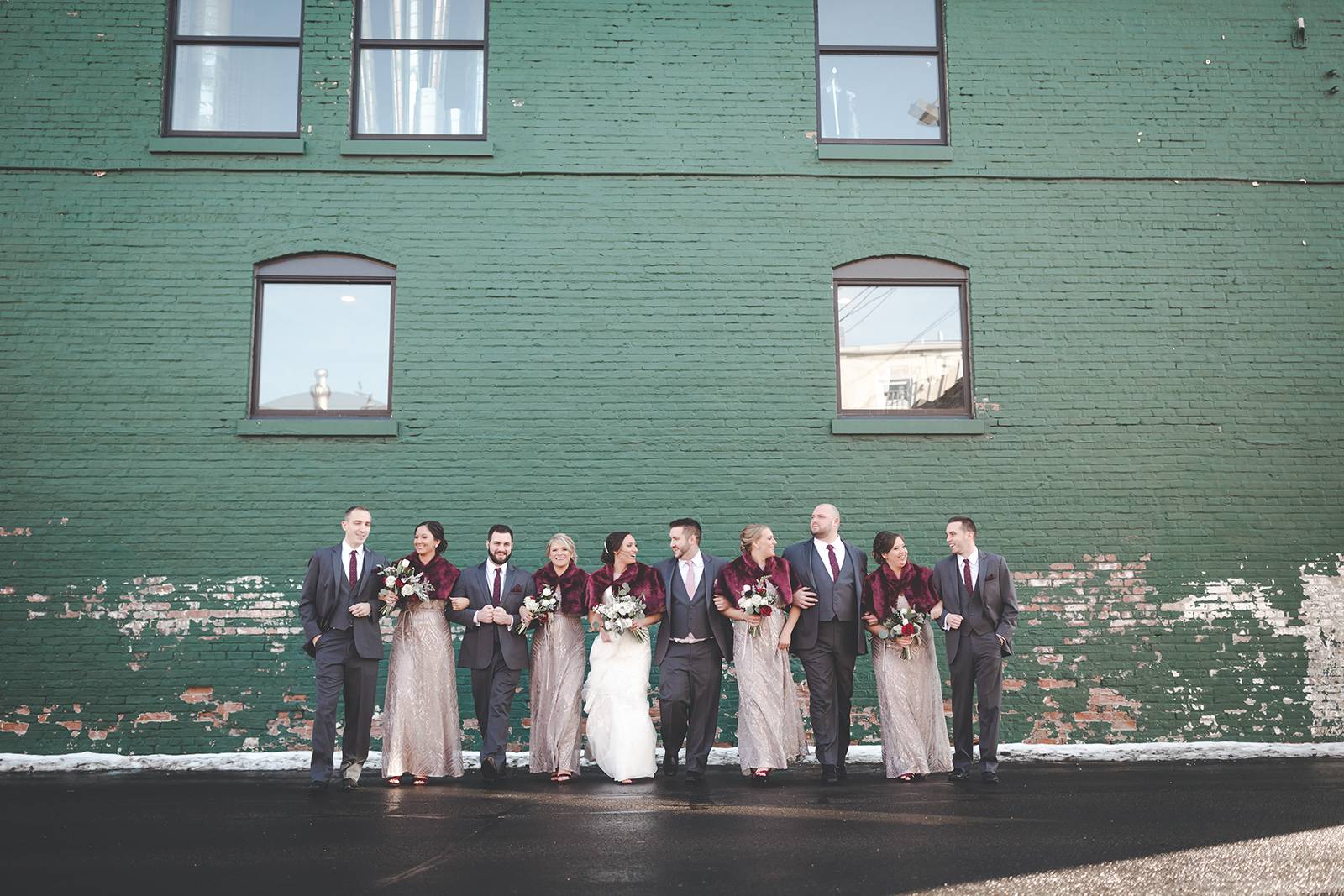 WHAT WAS YOUR FAVORITE MOMENT FROM YOUR WEDDING? My favorite moment of our wedding was our first dance. We danced to "Stand By Me" by Ben E. King.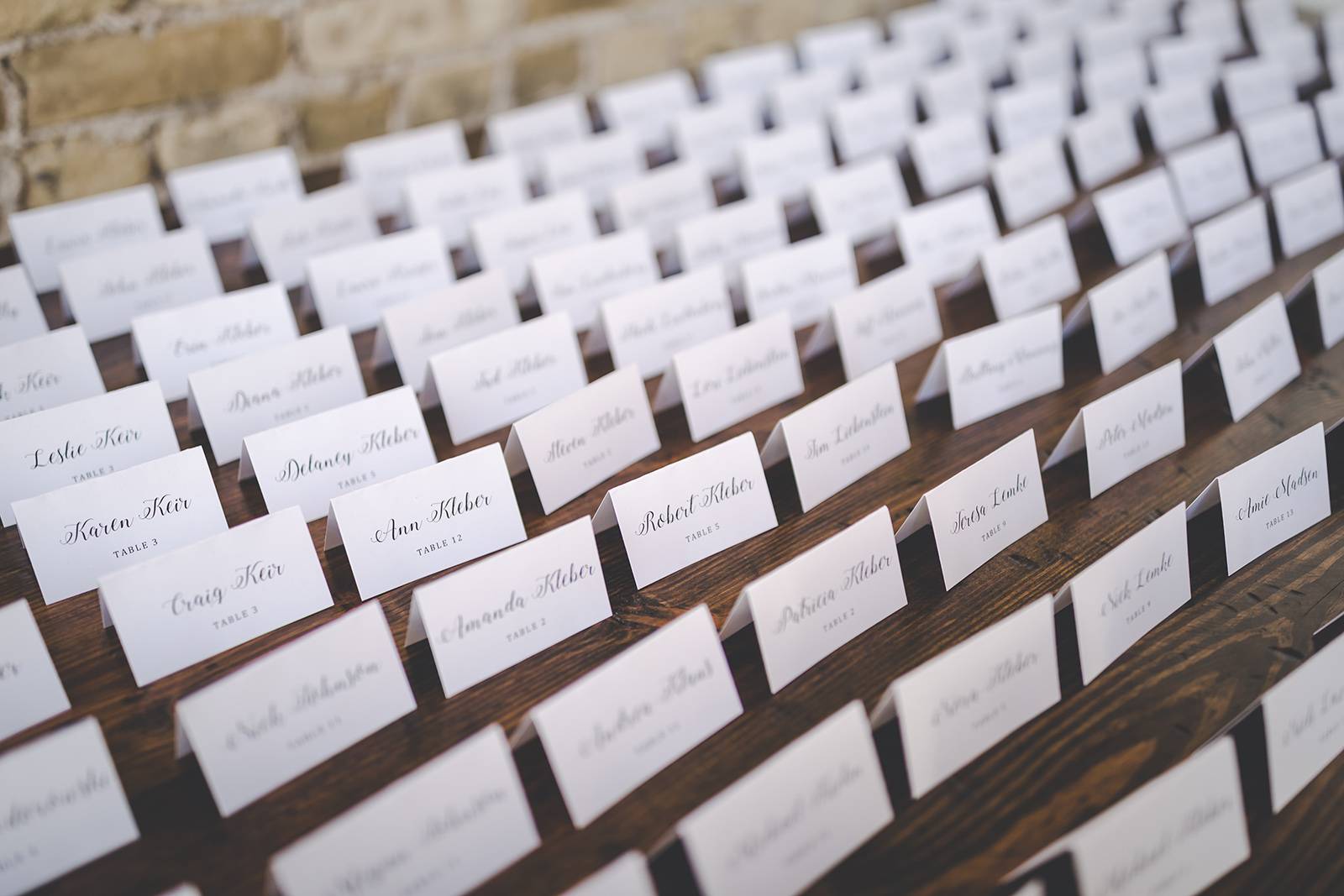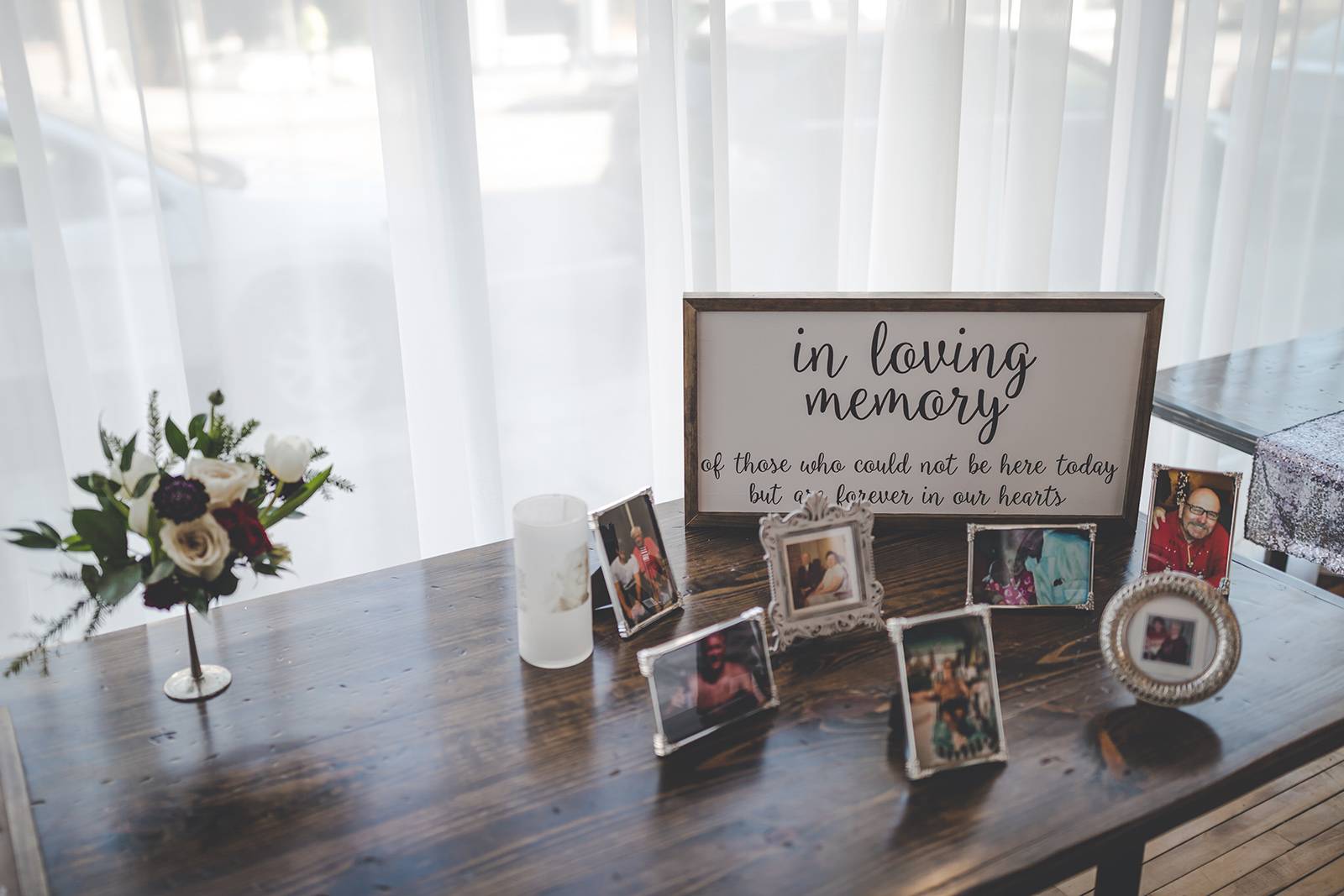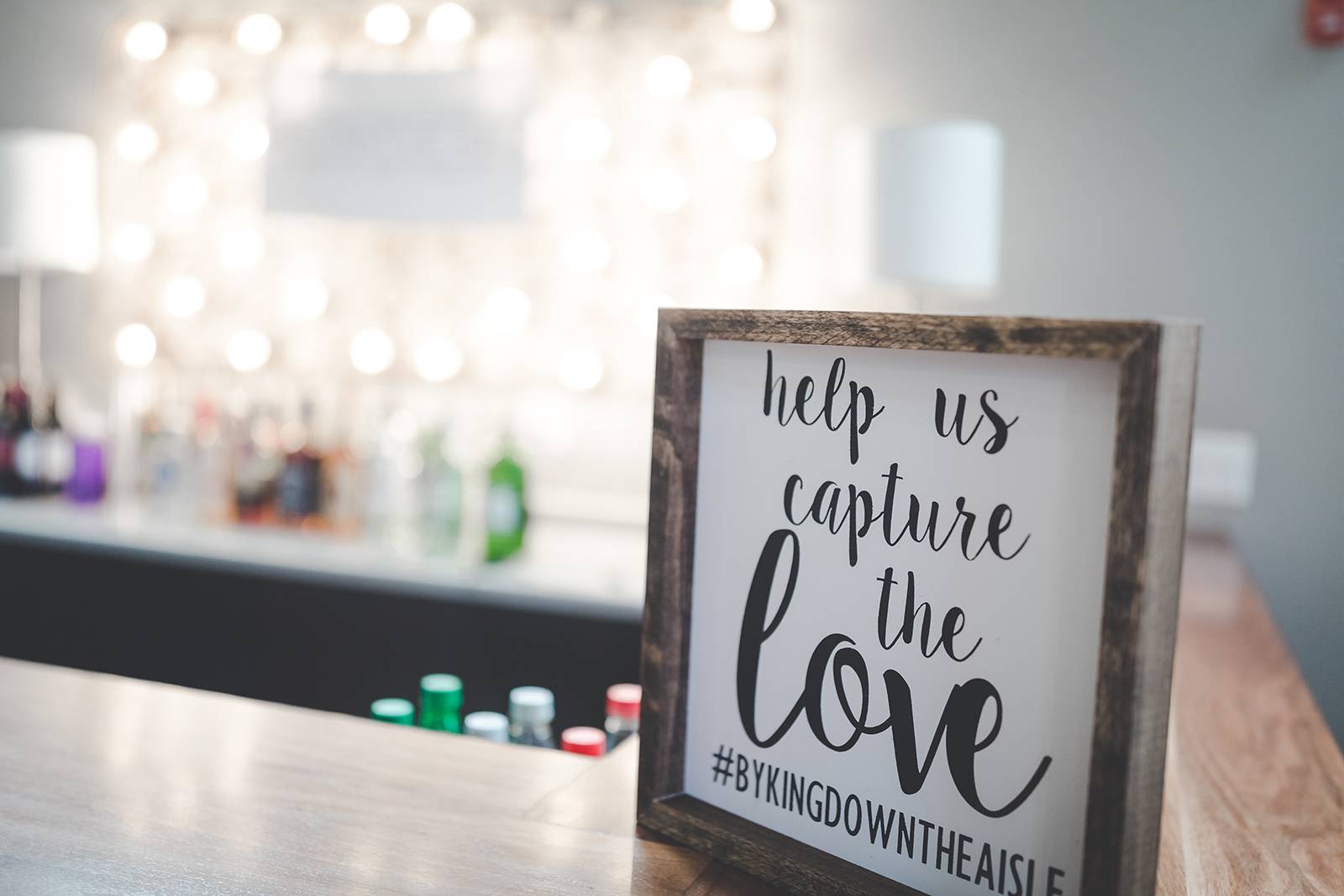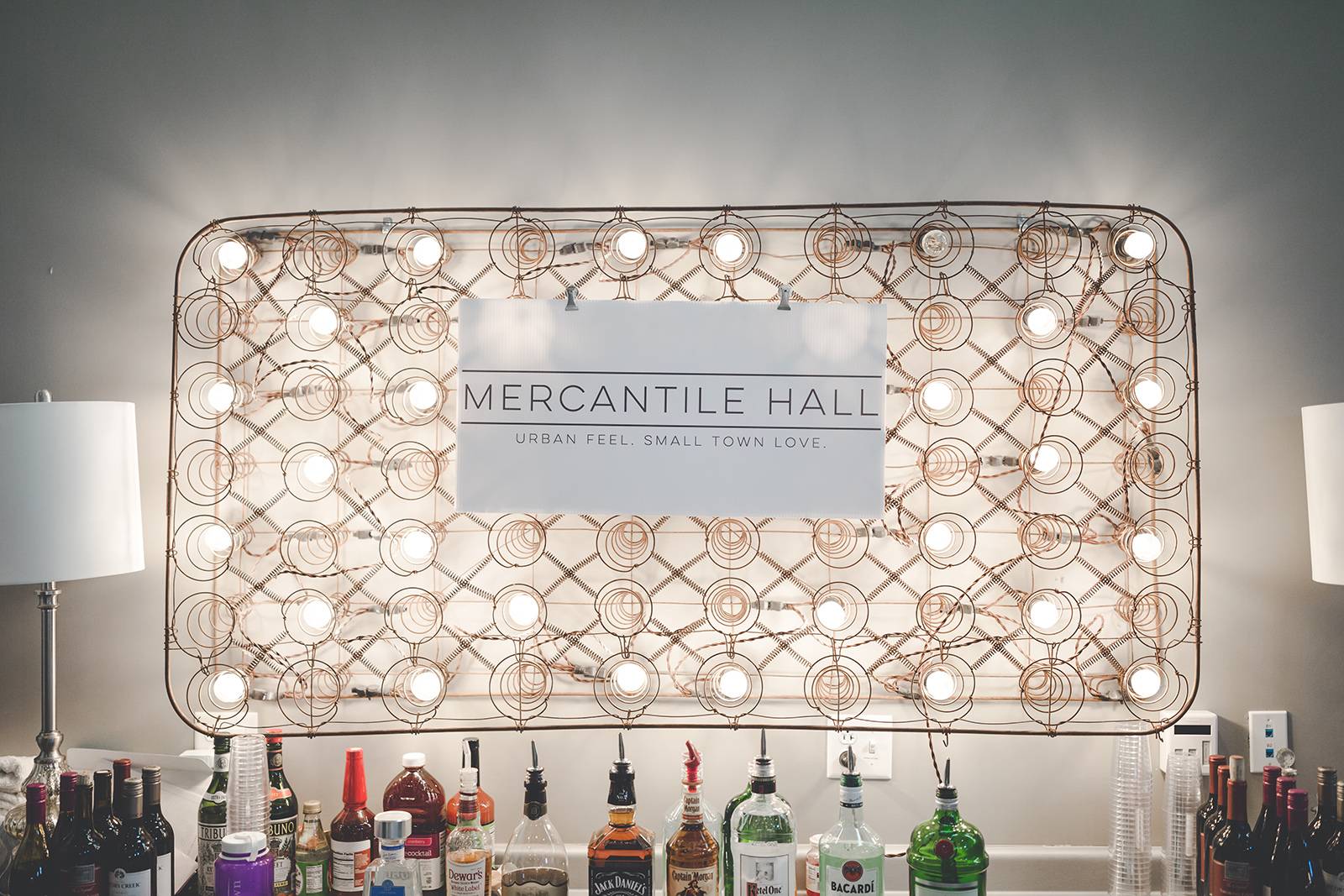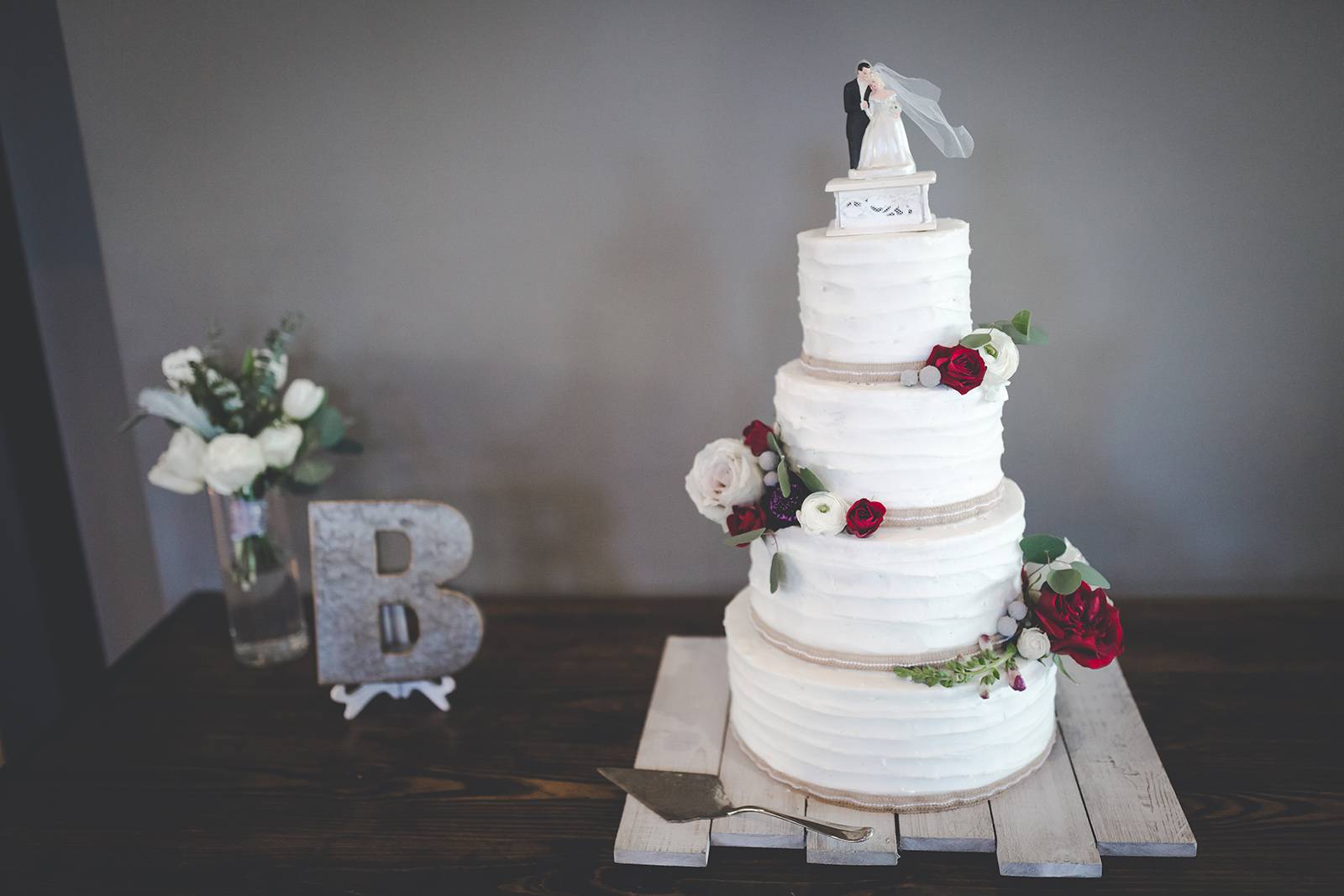 WERE THERE ANY PERSONAL TOUCHES OR DIY ELEMENTS? My brother-in-law made us 3 ½ ft. tall marquee letters saying, " I Do". We had Josh's cousin make us our wedding cake and the groom's cake which were s'mores, cookies and cream, and funfetti flavored layers.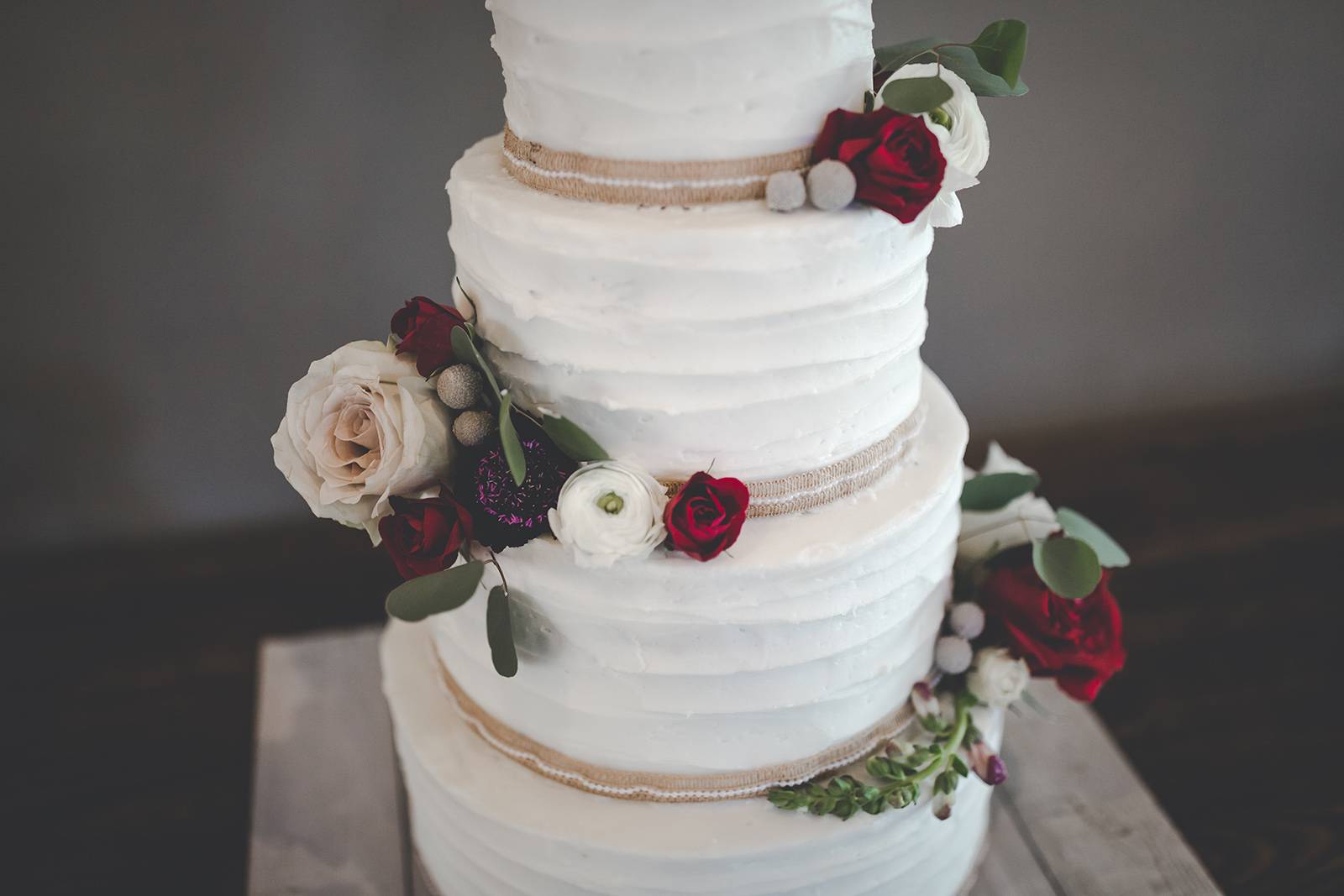 TELL US ABOUT YOUR HONEYMOON PLANSy: Right after the wedding we went to Negril, Jamaica for a week. We stayed at the Hideaway at The Royalton Suites. It was a perfect way to relax and decompress.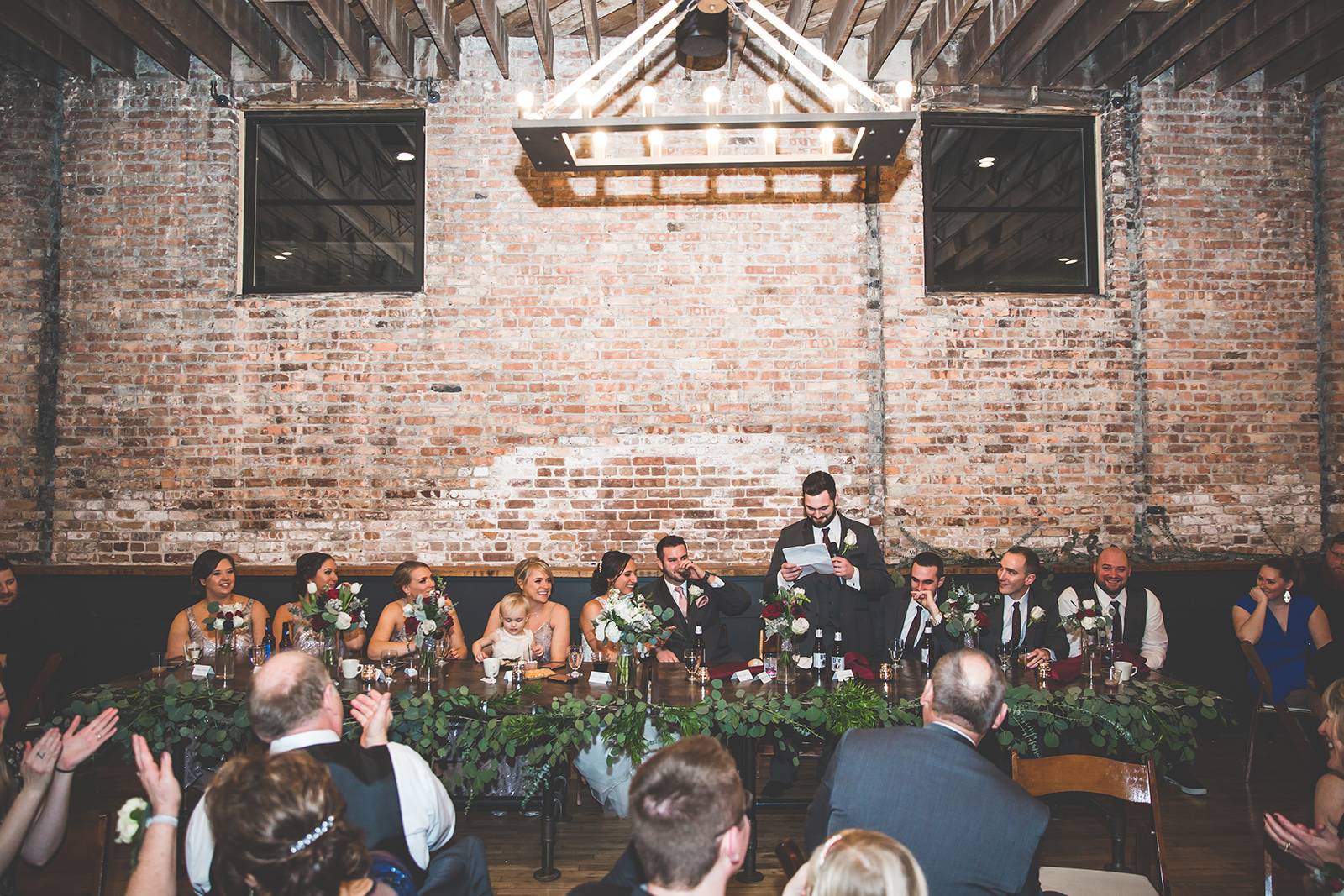 WHAT DOES LIFE LOOK LIKE AFTER THE WEDDING? Nothing too much has changed, besides Anna's last name. We recently bought our first house, so we are busy day in and day out making it our own.

IS THERE ANY ADVICE YOU'D GIVE TO OTHERS PLANNING THEIR WEDDING? Make sure you have a wedding planner. One may think they can do it all, but they can't. Even if it's just somebody to help organize everything for you. Set monthly, or weekly goals for things that need to be achieved. It makes everything so much easier.

ANY WEDDING PLANNING REGRETS YOU'D DO DIFFERENTLY? I wish I didn't stress as much as I did. It's a very big day so that's almost impossible to say. But at the end of the day, nobody will know what went wrong besides you. Just have fun with it.