We are excited to feature Caribou Bay Retreat, one of our new Wedding Planner & Guide vendors, in today's gorgeous vow renewal celebration. Captured by De La Teja Studio, Megan and John's wintry day of love took place at the stunning Caribou Bay Retreat, encompassing 35 acres of sky blue water, majestic hardwoods and pines, meadows, and landscaped gardens. See more from this beautiful, celebratory day held at this memorable venue below!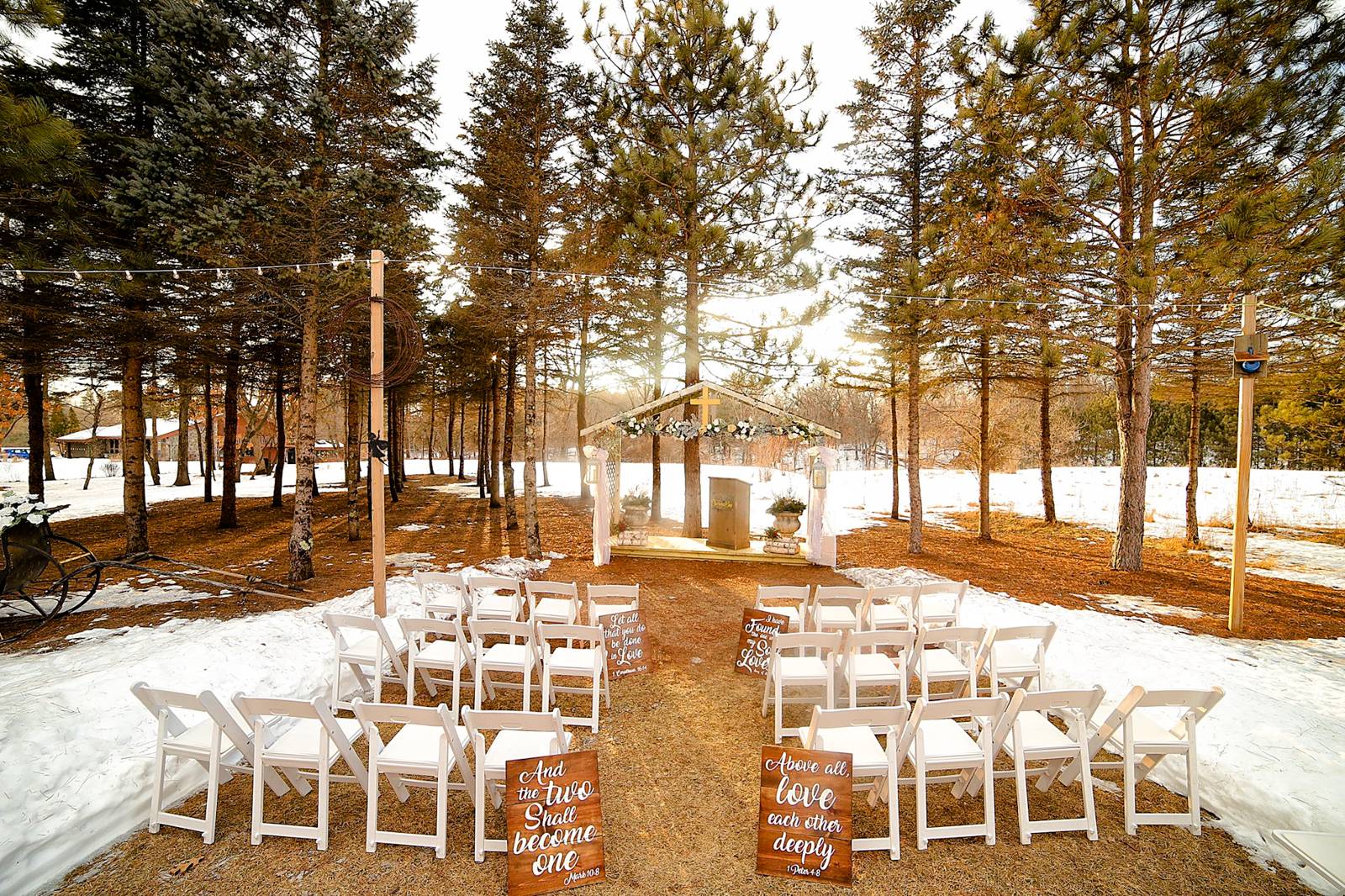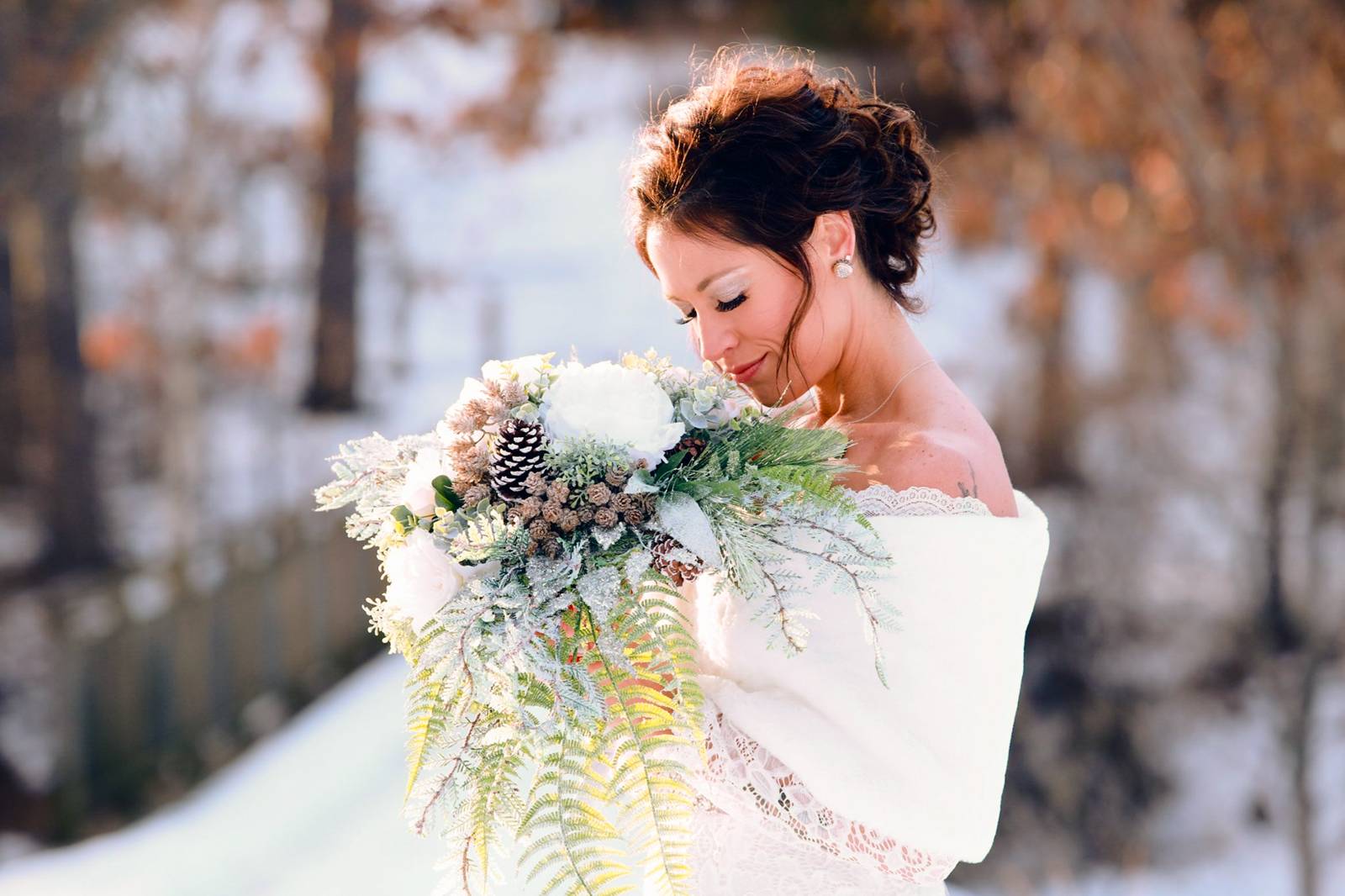 This frosty, winter bouquet from Sue Lund Designs made for a gorgeous arrangement carried by our bride.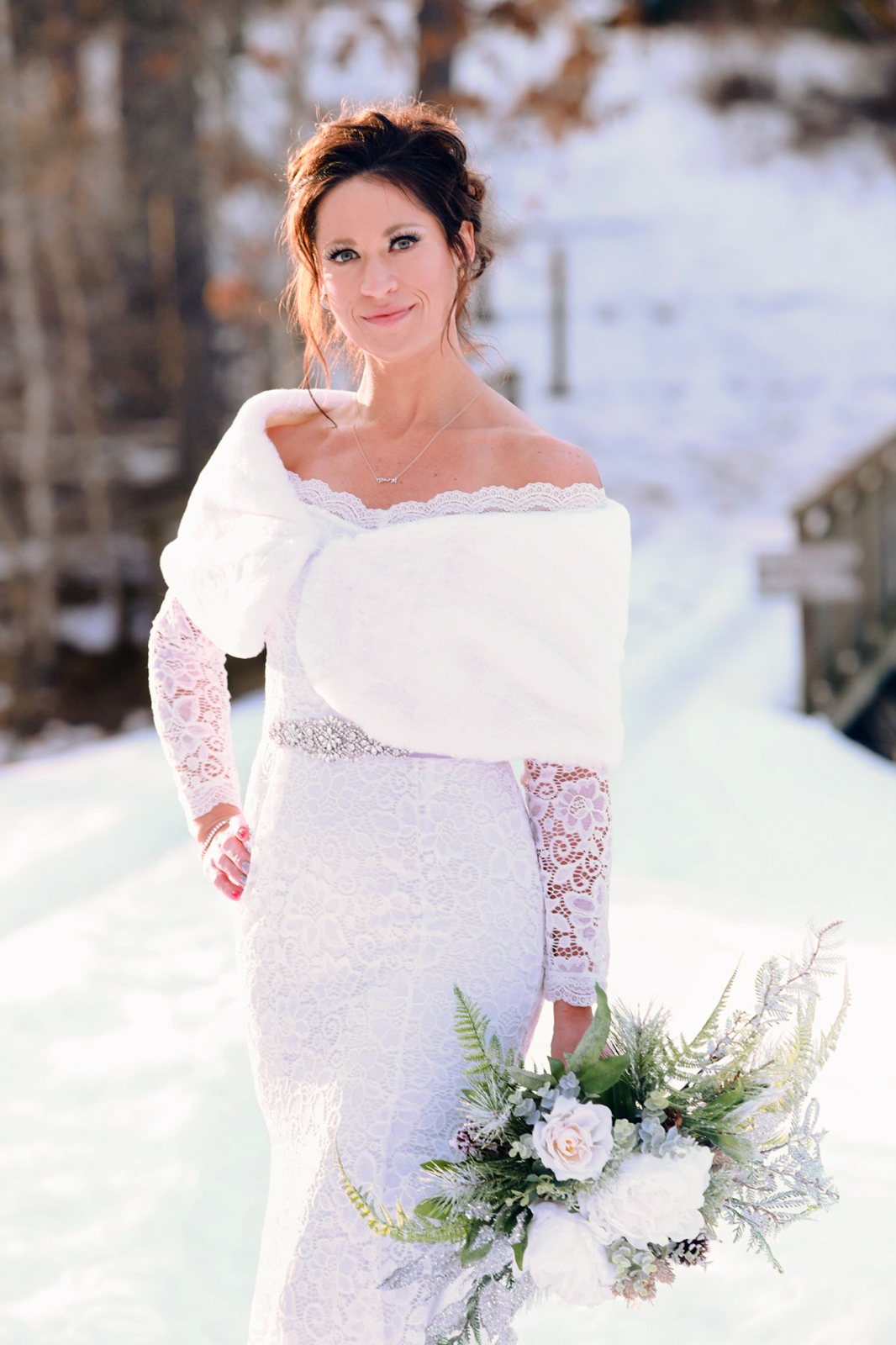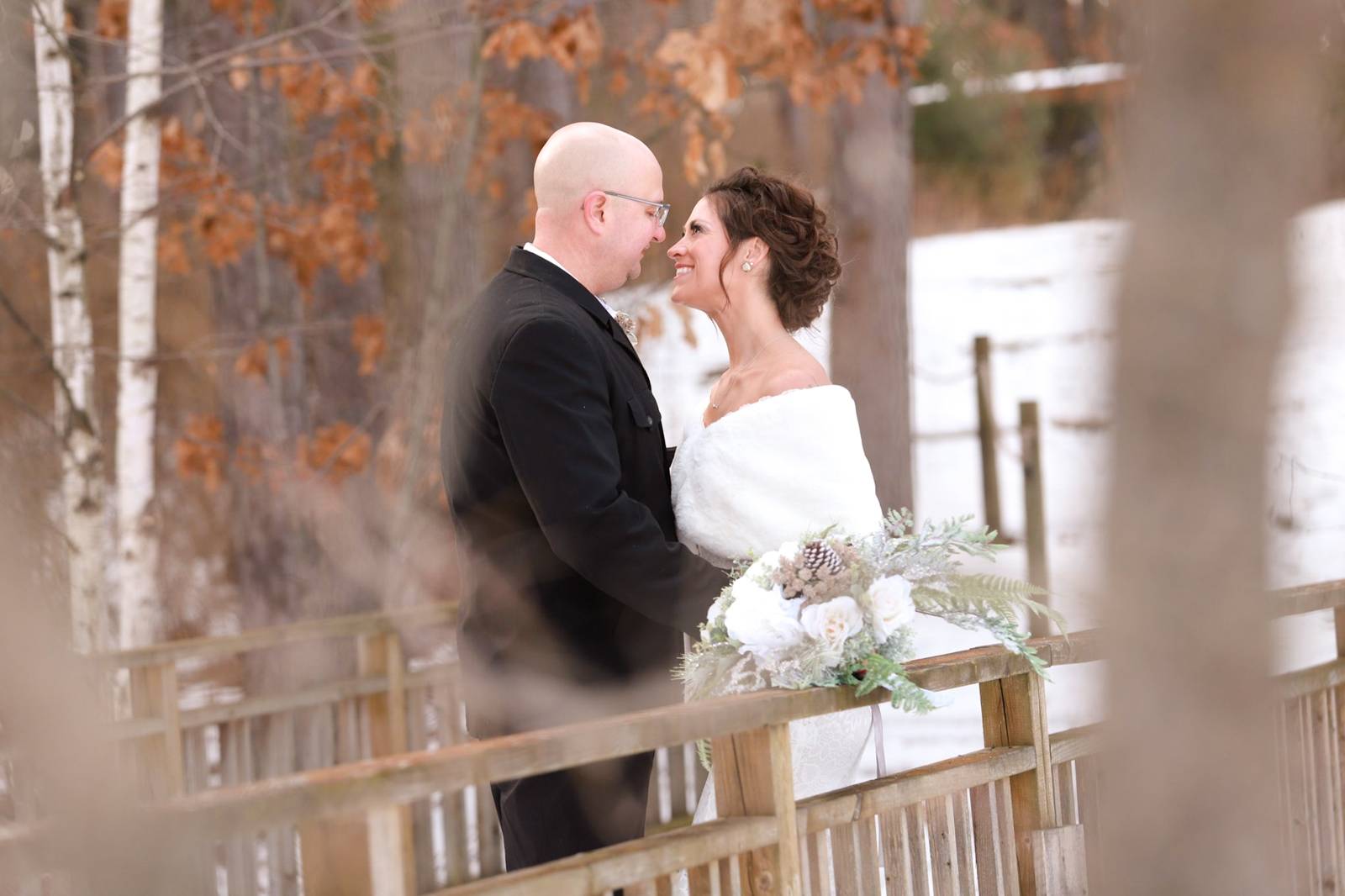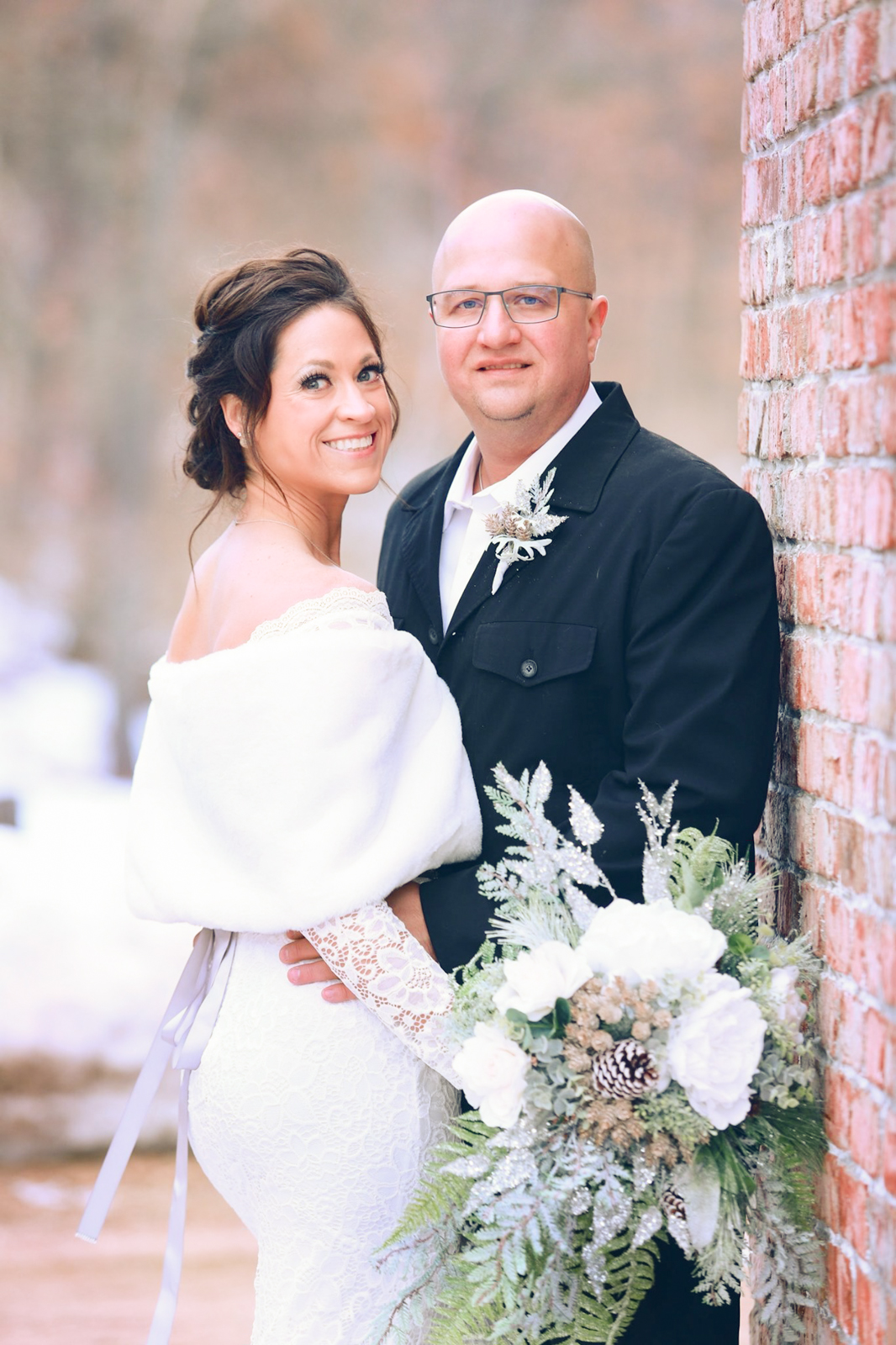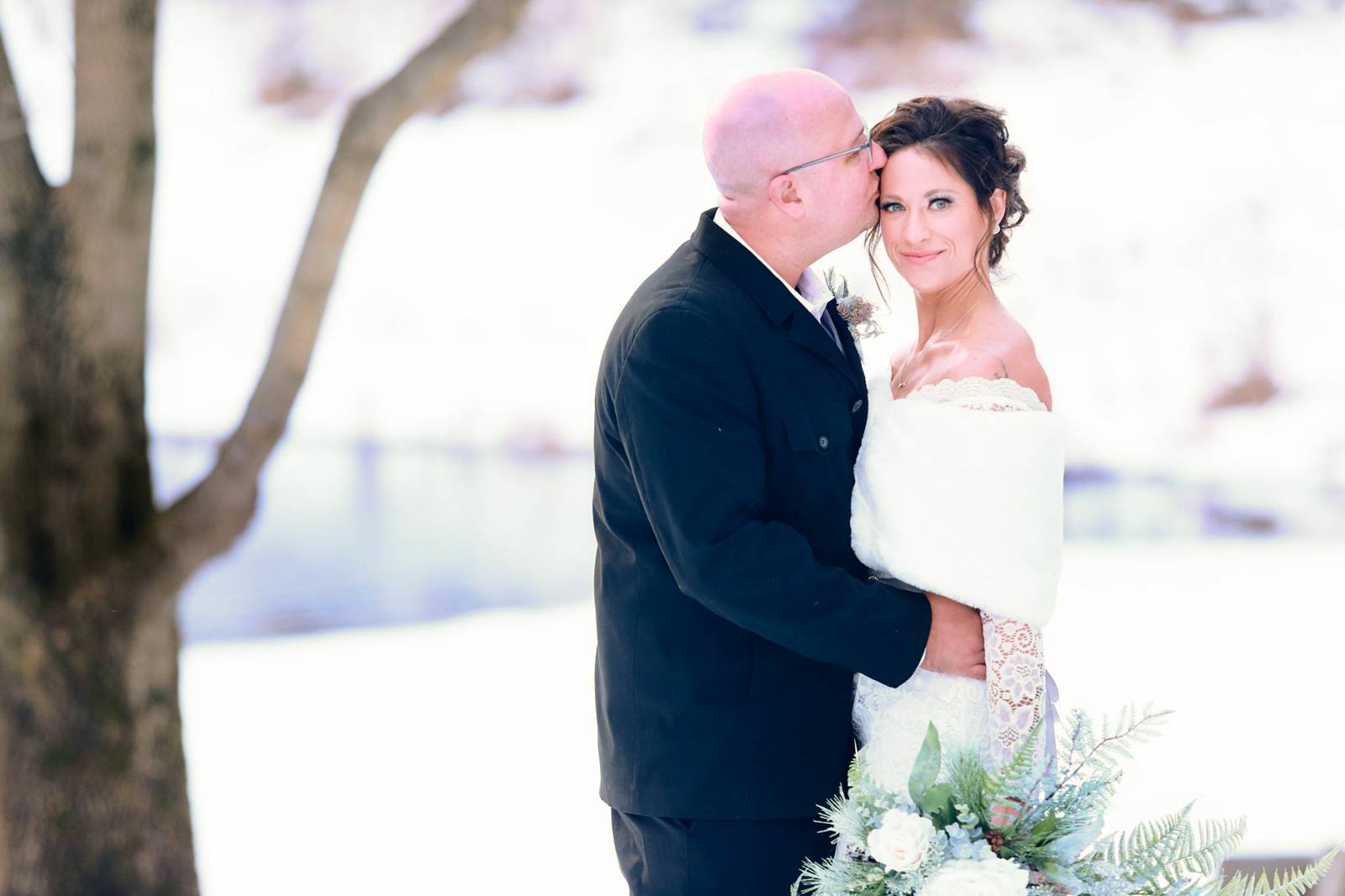 Megan was truly radiant in her updo and glistening makeup by Salon Muse.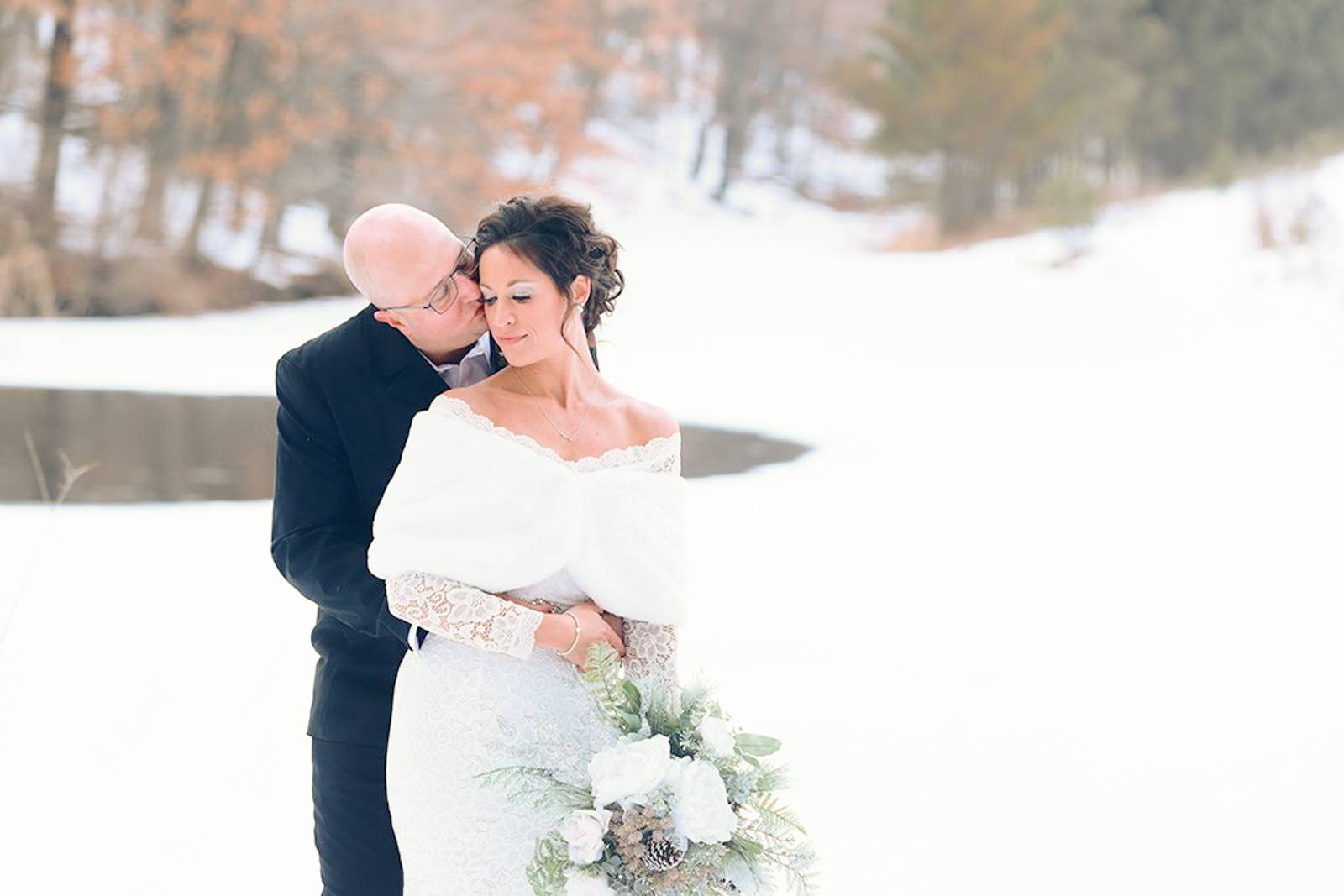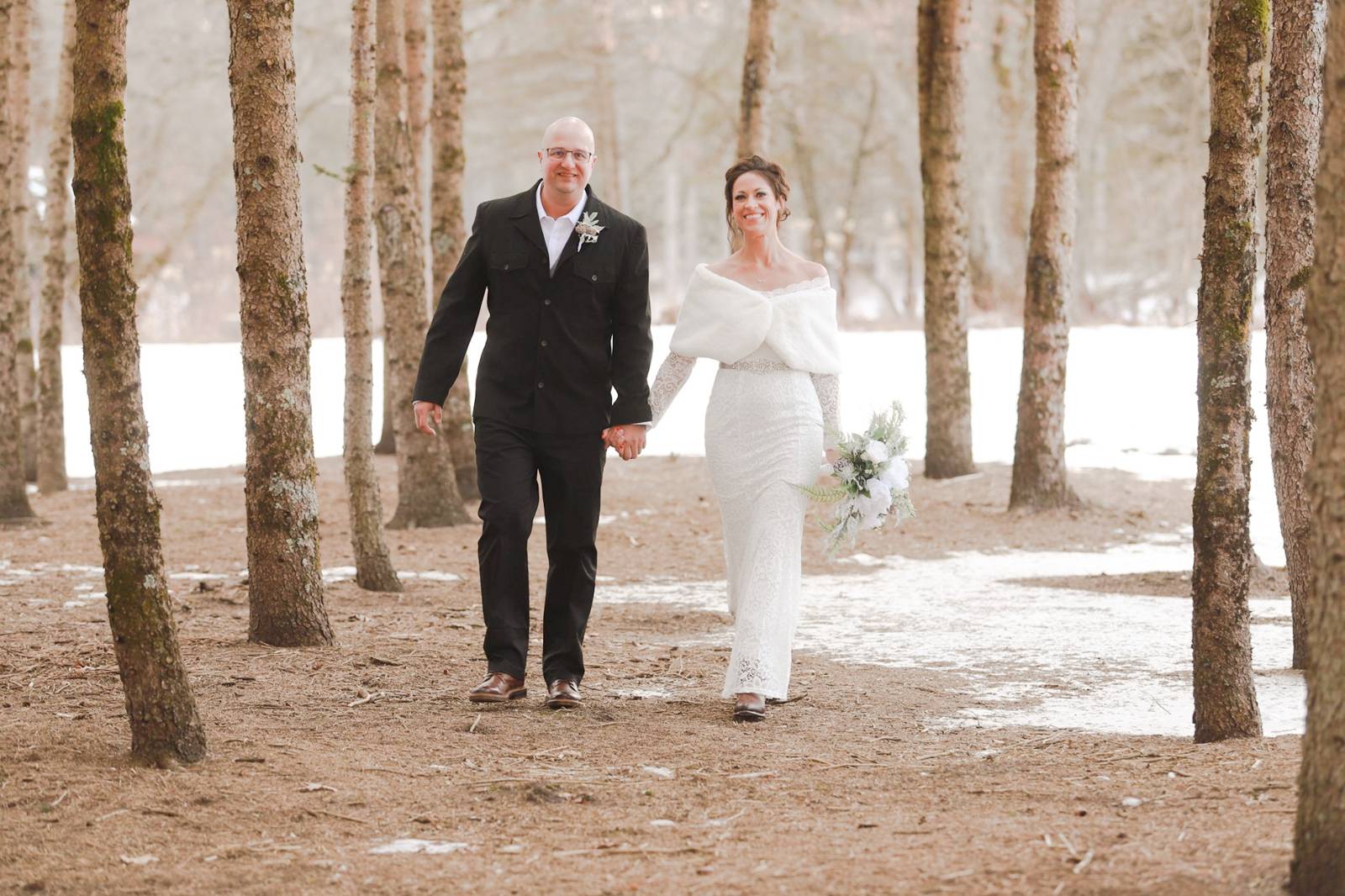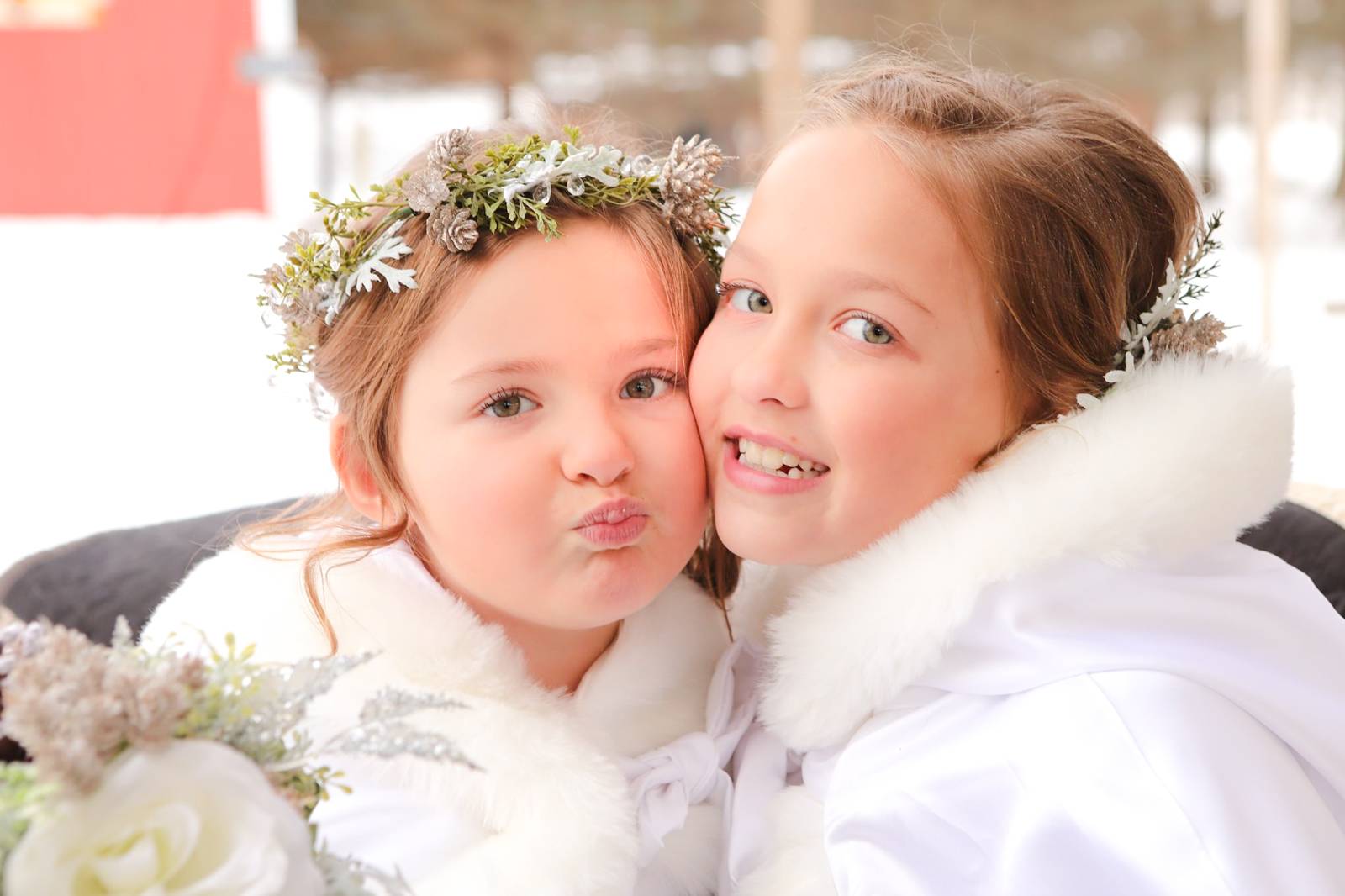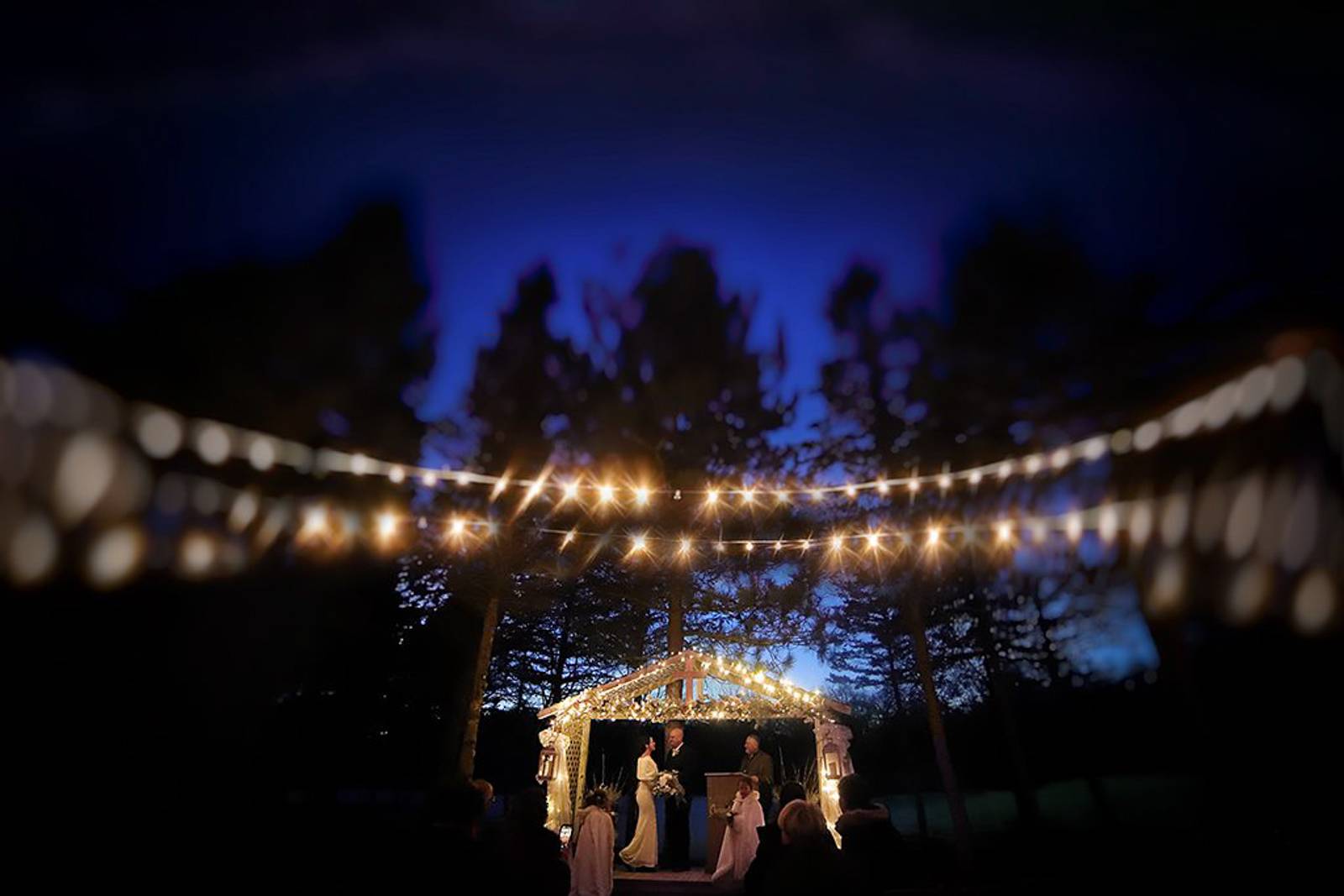 At Caribou Bay Retreat, you truly get it all. This gorgeous venue also provided each of the unique decor elements of this special day from their ceremony arch to the candles and vases.
This 3-tiered cake from Becky's Sugar Shack Bakery & Cafe was a lustrous treat during this vow renewal celebration.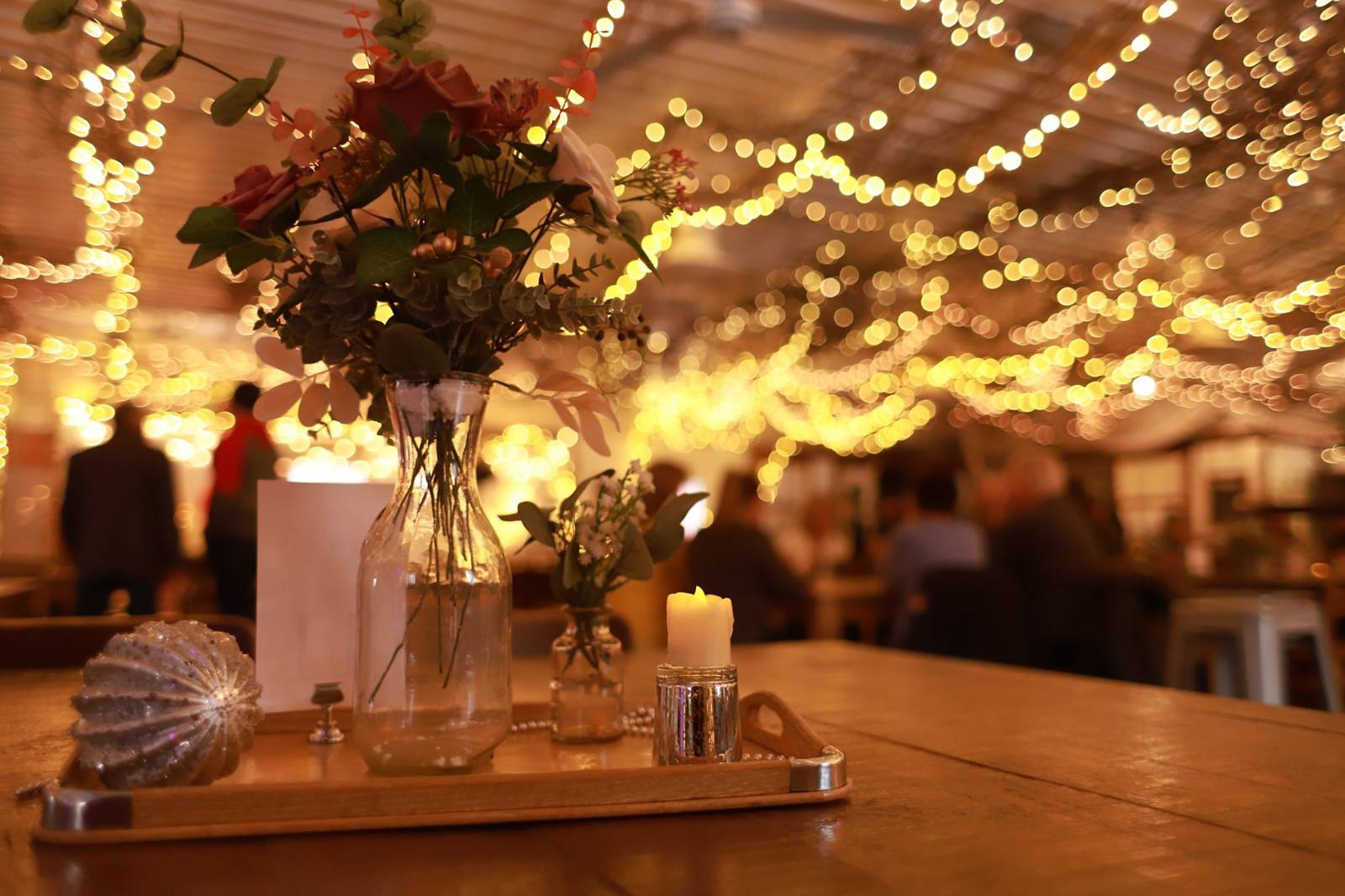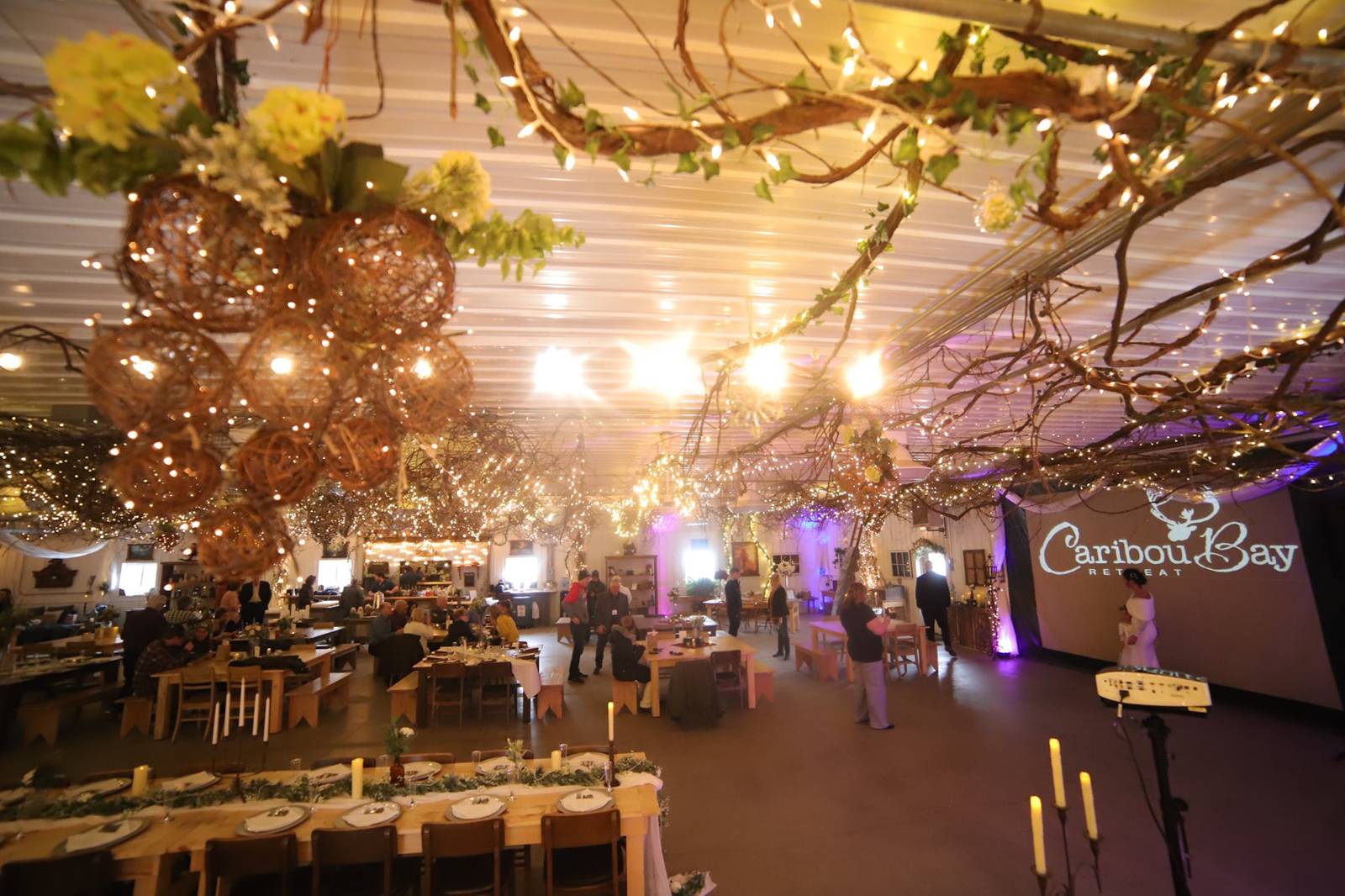 A Caribou Bay Retreat reception will be celebrated in the most unique, 5,000 square foot building imaginable. Rustic timbers, galvanized metal walls, thousands of romantic twinkle lights, captured in a grapevine ceiling, and rough sawn square and harvest tables and benches create a magical space that you and your guests will always remember.