Wild Elegance brings us a beautiful and classic affair held at the upscale Park Hotel in downtown Madison. The bride was attired in a stunning gown from Vera's Bridals with a removable skirt overlay allowing Melissa to have two stunning looks on her wedding day. But our hearts were really captured by Melissa and Justin's heartfelt gesture for their guest favors in honor of Franck, their English Bulldog furbaby. Read all about it below to learn more about their beautiful day!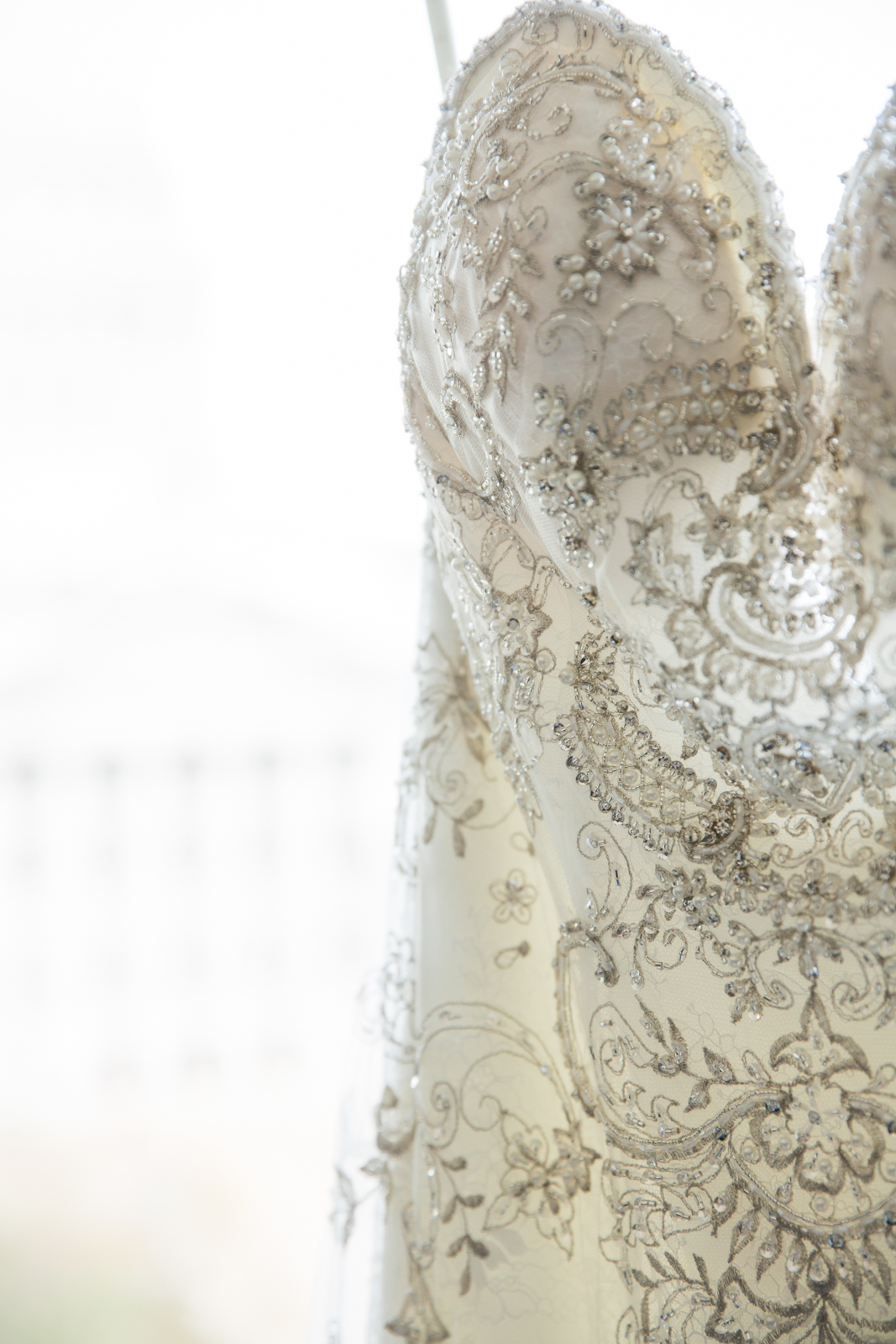 WEDDING DATE: 05/04/2019

HOW DID YOU MEET? We knew each other in high school, but I always say we officially met on St. Patrick's Day, in college. After that day, we started talking and hanging. It wasn't until two years later that we officially started dating. I traveled with a friend to Cleveland, OH, to visit Justin. I figured if I was willing to drive all the way to Cleveland, there must be something there. That was 10 years ago.
HOW DID YOU KNOW YOU HAD FOUND "THE ONE"? Our relationship started off as long-distance, then we went from long-distance to living together, we moved too many times to count, and went through a few job changes. All of this brought various challenges we had to overcome. Over the past 10 years and through all these changes, we experienced each other grow and change as individuals. Through all that, Justin is still the person I turn to and want by my side. The future is more exciting than it is scary because of everything we have experienced together. That's how I knew.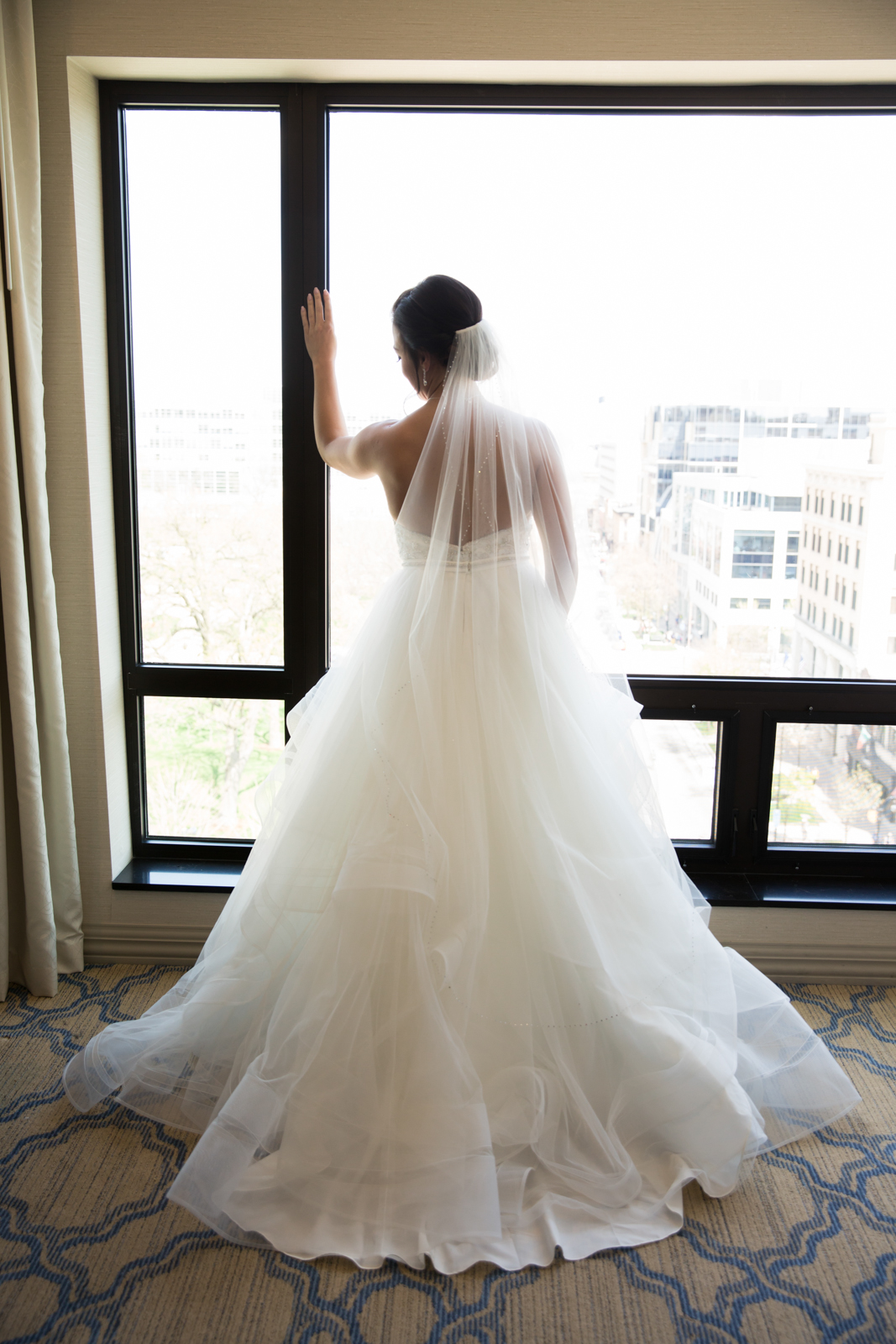 TELL US ABOUT YOUR PROPOSAL: The proposal...after being together for 10 years you start to not think about it as much, so I was completely surprised when he popped the question just before Christmas 2017. Justin made reservations at The Edgewater, which I thought was for his birthday dinner. I was a little annoyed because I had already taken him out for his birthday dinner. When we arrived, they showed us to a private room. To disguised what was happening, Justin mentioned that it was my early Christmas present. I thought it was so thoughtful and amazing...still unaware. It wasn't until he stood up and walked around the table that I realized what was happening. I sobbed and put the ring on finger my finger without saying anything. He had to ask a second time if I was saying yes. He did everything right, including asking my stepfather and father for permission, but he kept it is a secret from my mom. After I stopped crying, I Facetimed my mom and surprise her with the fantastic news. At least I wasn't the only one in shock. To top it all off, he suggested after dinner we go to Lucille's, another restaurant in Madison, to celebrate. He surprised me again with an engagement party. He had all of our closest friends waiting for us there so we could share the news and celebrate. It was a perfect proposal.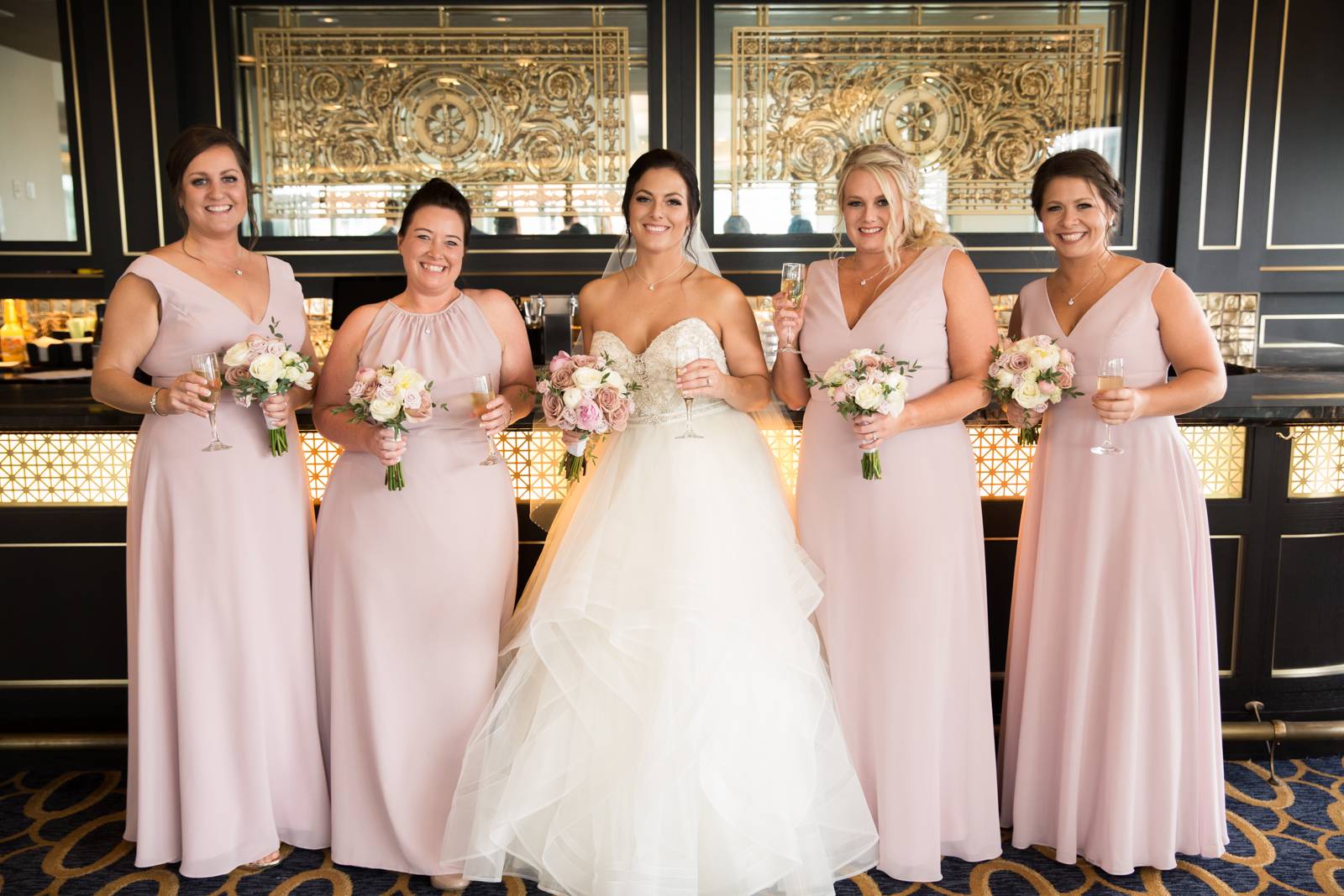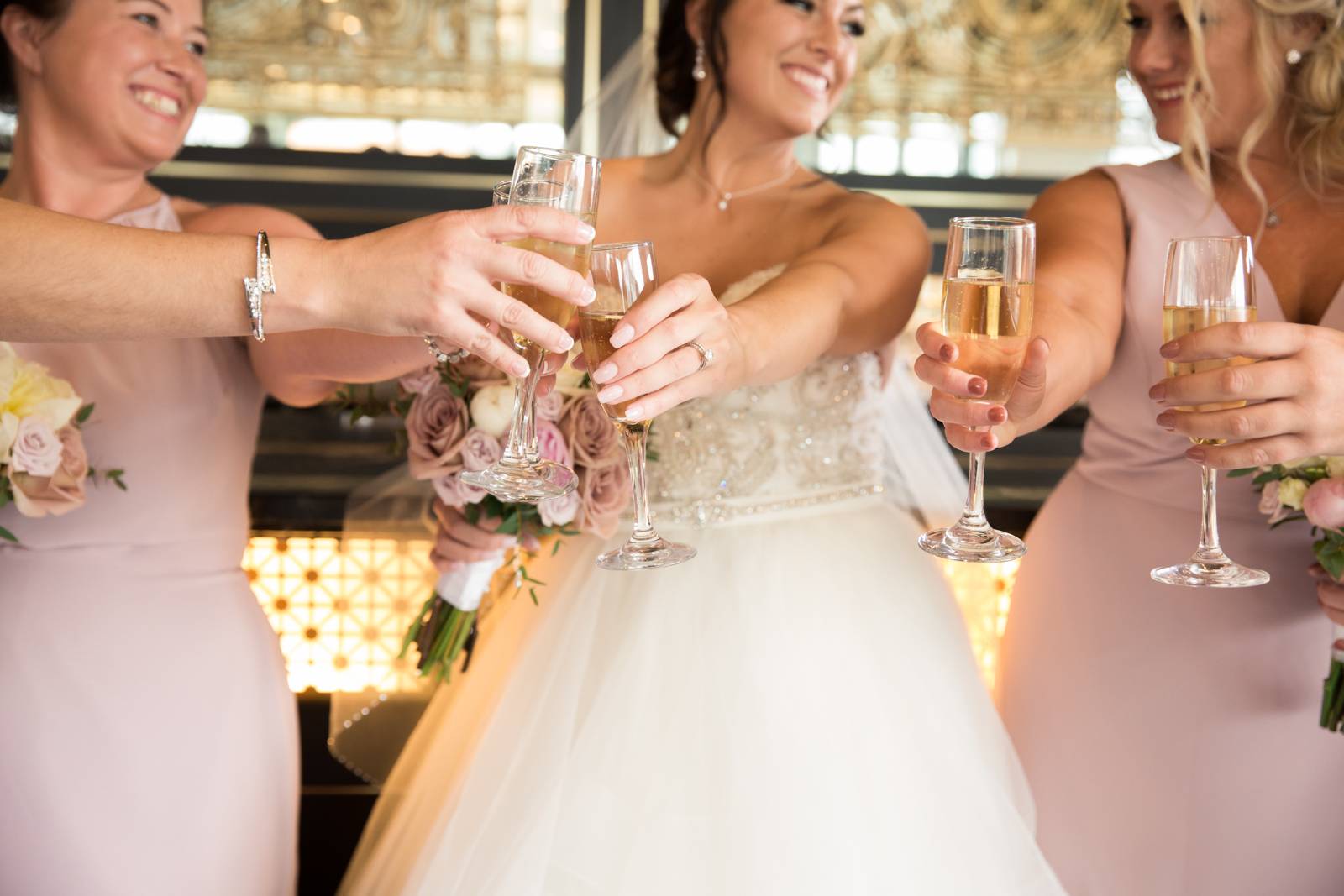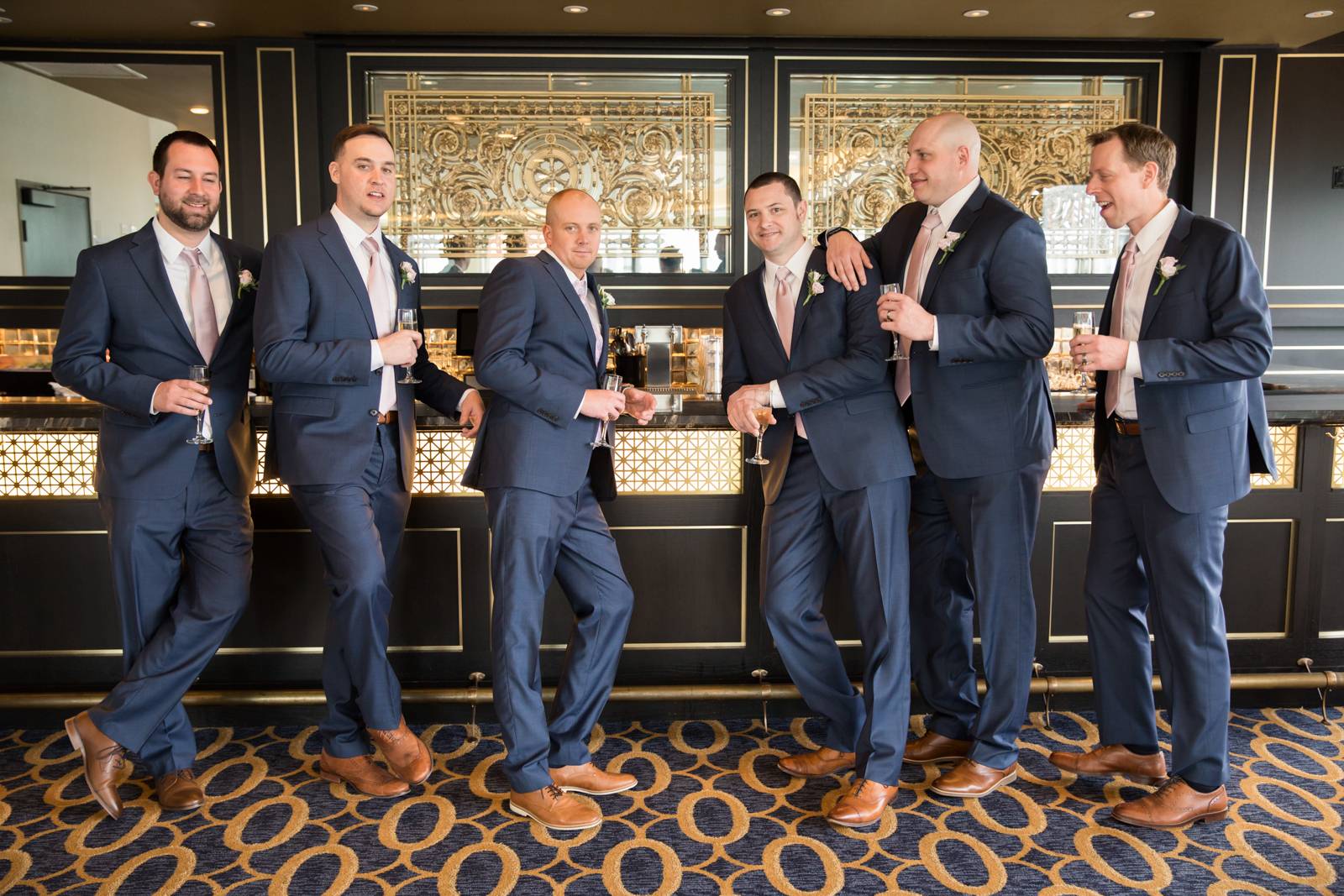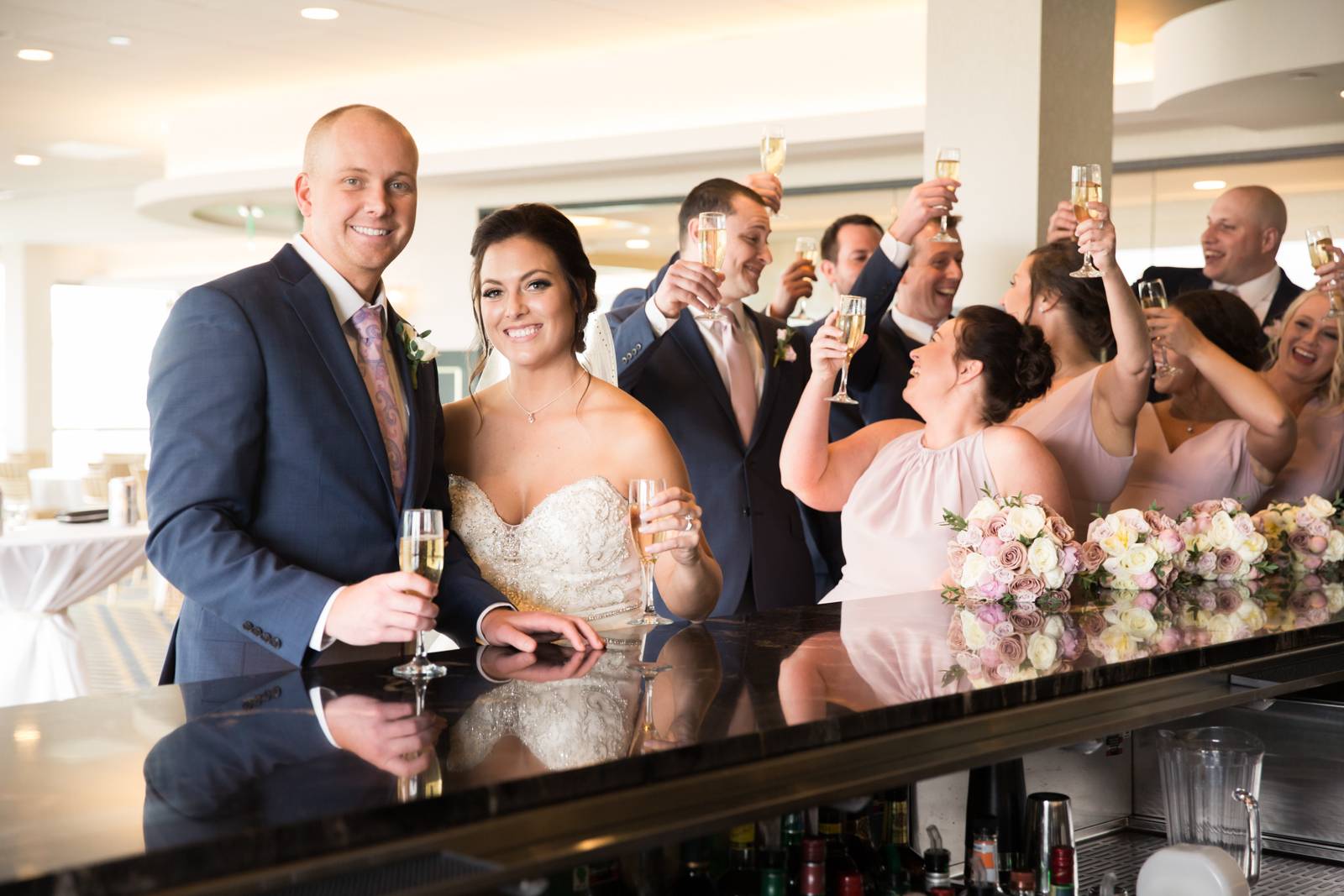 TELL US ABOUT FINDING YOUR DRESS: I made my first appointment at Vera's Bridals in Madison thinking it would be the first of many since I can't make decisions. I went with just my mom to narrow down what I was looking for. The experience was amazing. They kept listening to what I liked and didn't like and pulled dresses with the slight changes I was requesting. I then put on the dress that matched everything I was looking for, and I immediately panic because I found my dress, but none of my wedding party was with me. I love my mom, but she loved everything put on, so I needed a second opinion. I called two of my bridesmaids who lived nearby and had them rush over. Vera's extended our appointment, and 30 minutes later, I was saying, "yes to the dress."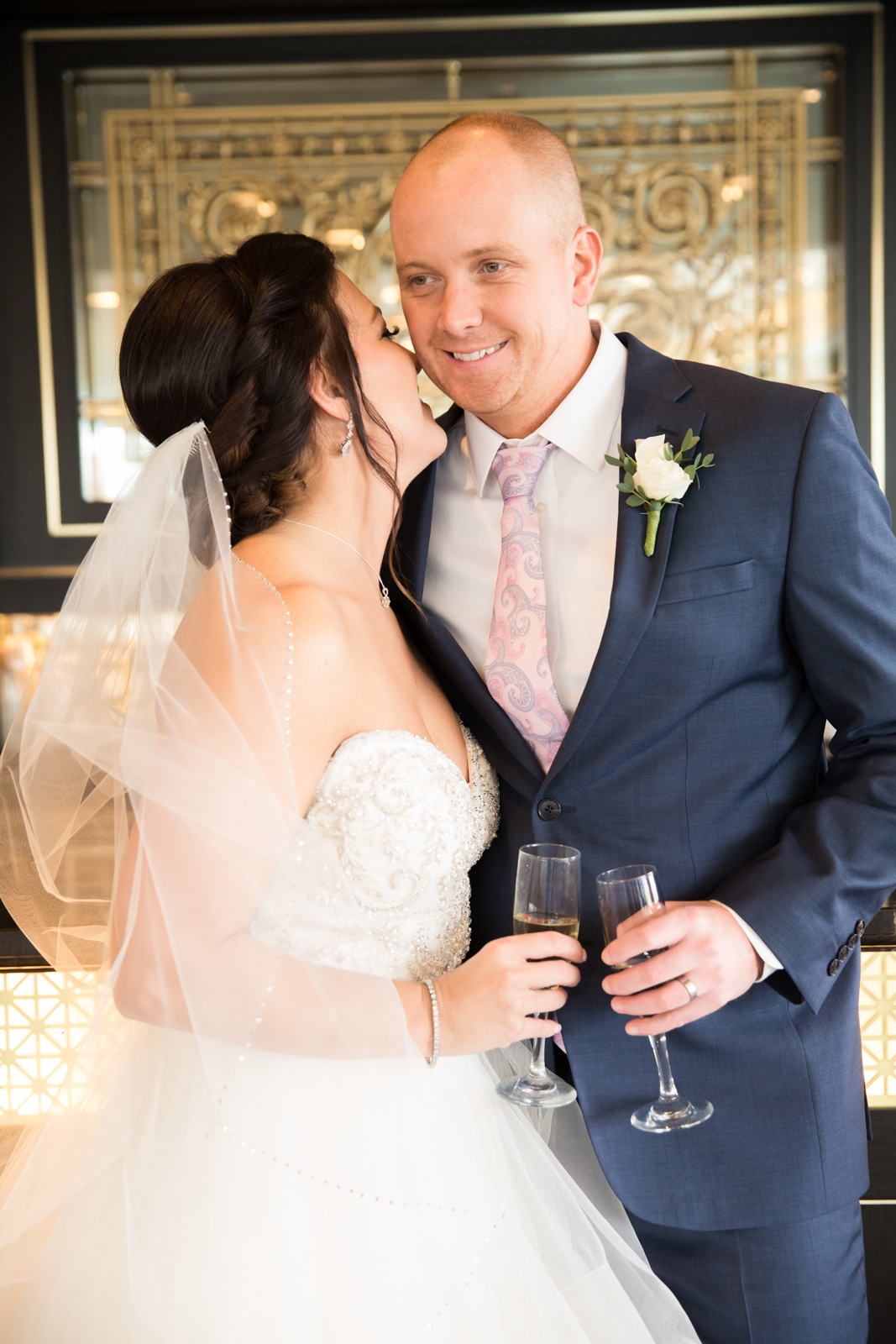 WERE THERE ANY PERSONAL TOUCHES OR DIY ELEMENTS? Frank, who is our English Bulldog who goes everywhere with us, is like our child, but unfortunately, he could not partake in the wedding experience. To make sure he was included, our favors were a picture of him and a message sharing that we made a donation to a bulldog rescue in honor of our guest.

Also, living in Downtown Madison has played a significant role in growing our relationship, and it was important for us to included different aspects of it. We picked our venue because of the location and view of the Capitol, used mini union chair as our cake topper, made a special trip to the public library to get a picture by their sign, and had Ian's Pizza delivered as our late night snack.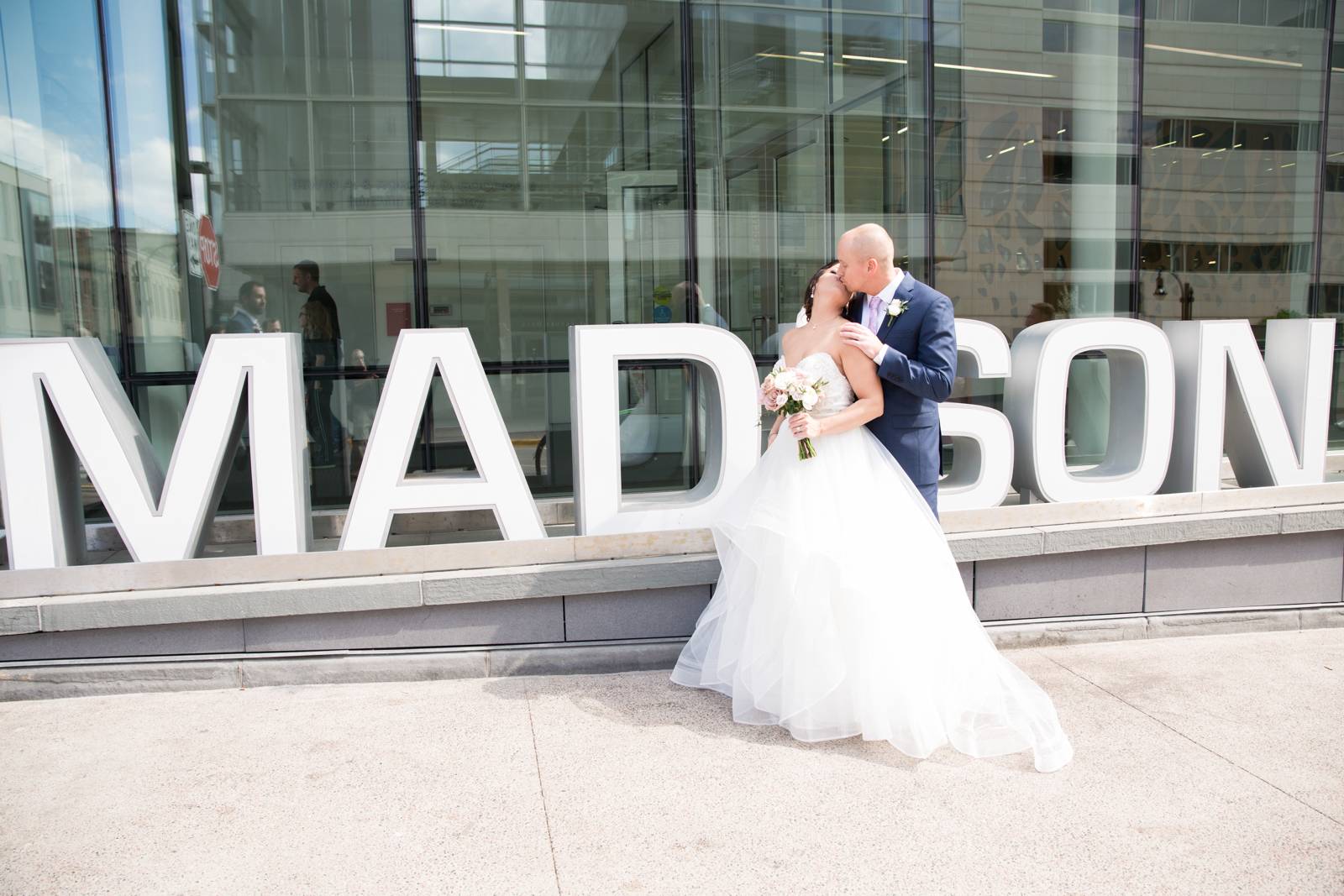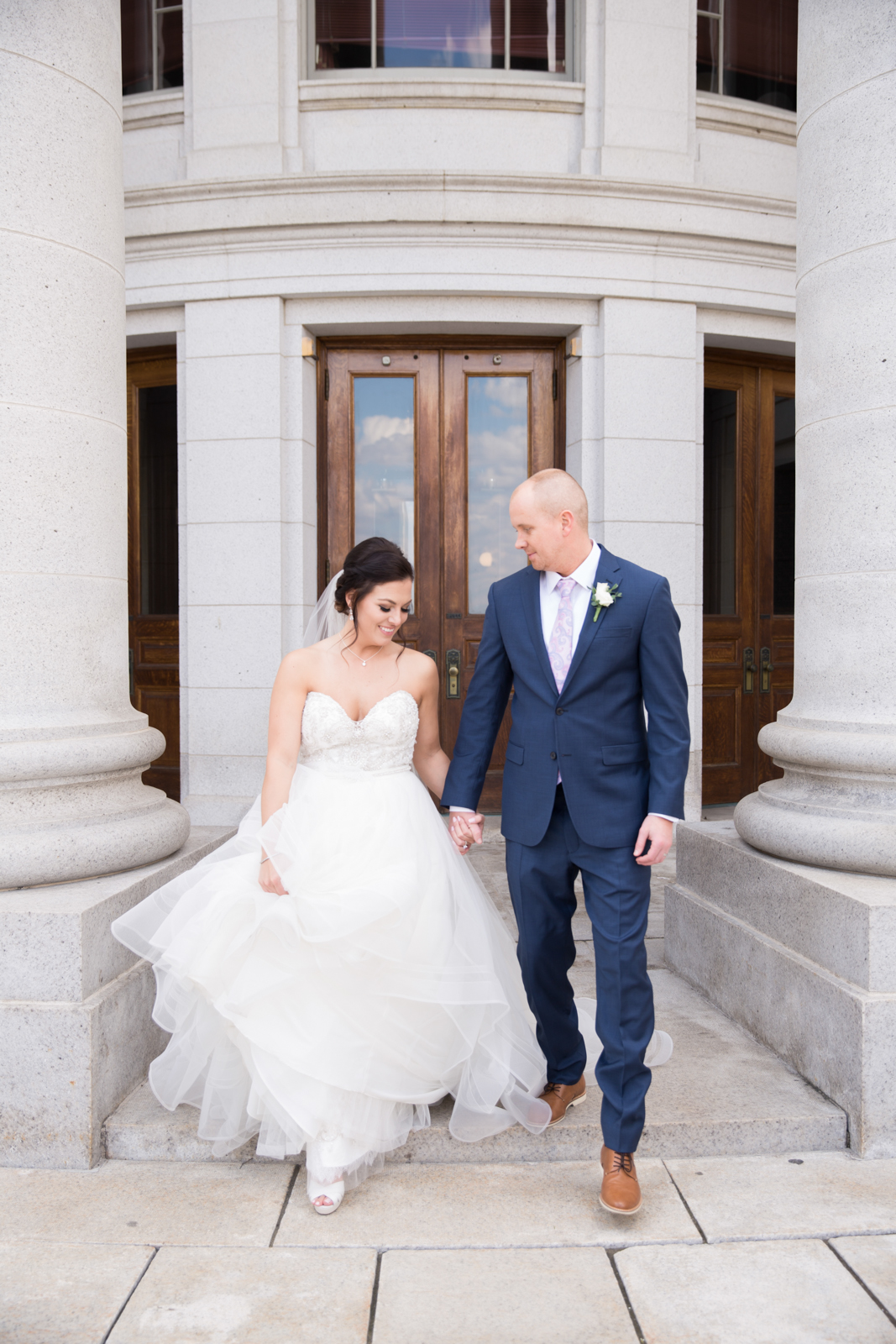 WHAT WAS YOUR WEDDING COLOR PALETTE? Our colors we navy, mauve/dusty rose, and gold. I wanted to play off of our venues color palette which consisted of a lot of navy and gold but kept it sort of neutral.

DESCRIBE YOUR WEDDING FLOWERS: I wanted peonies and amnesia roses as my main flowers with a bit of greenery. From there, I let my florist take over. She added different spray roses and other accent flowers but kept the arrangements simple. I loved the end result.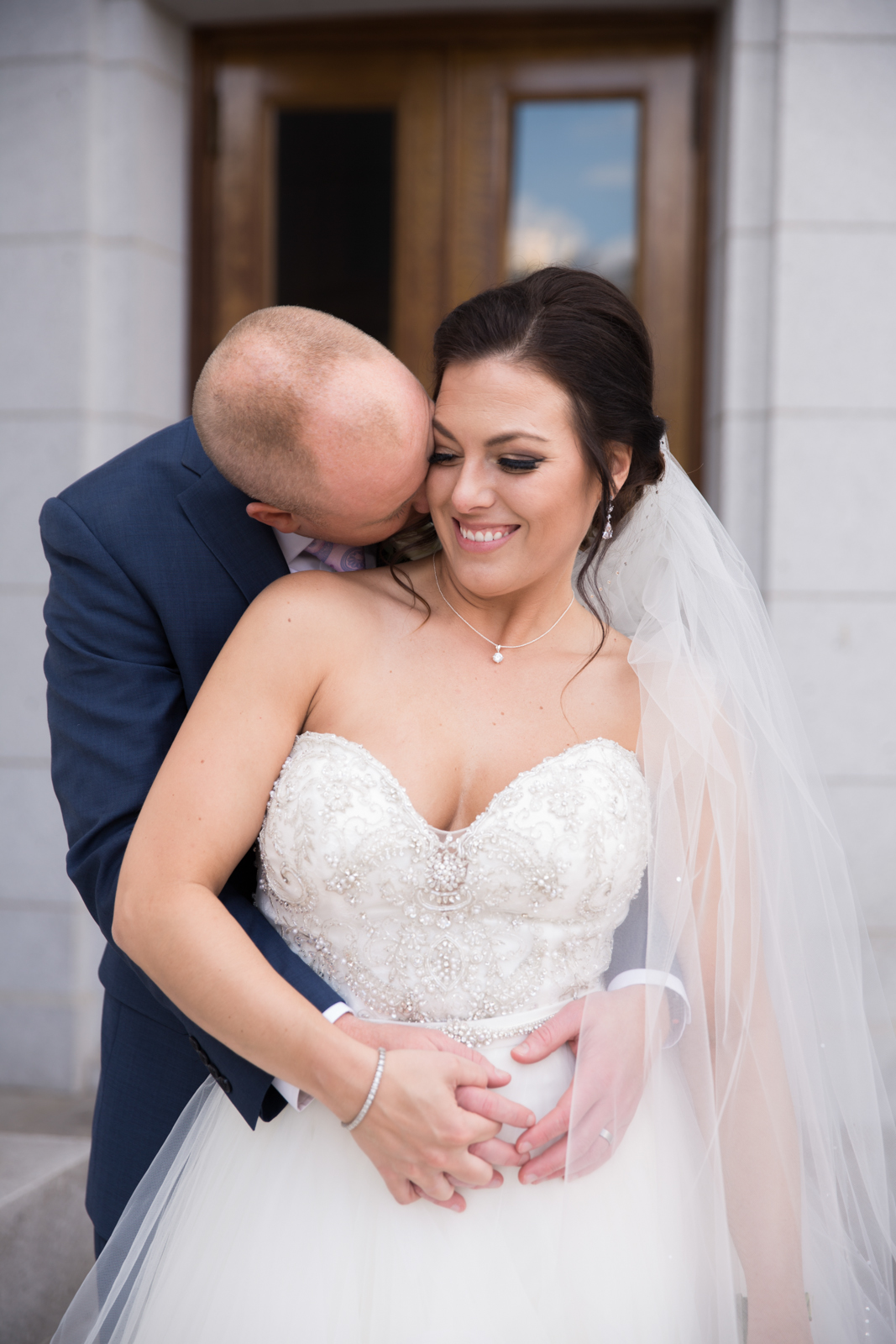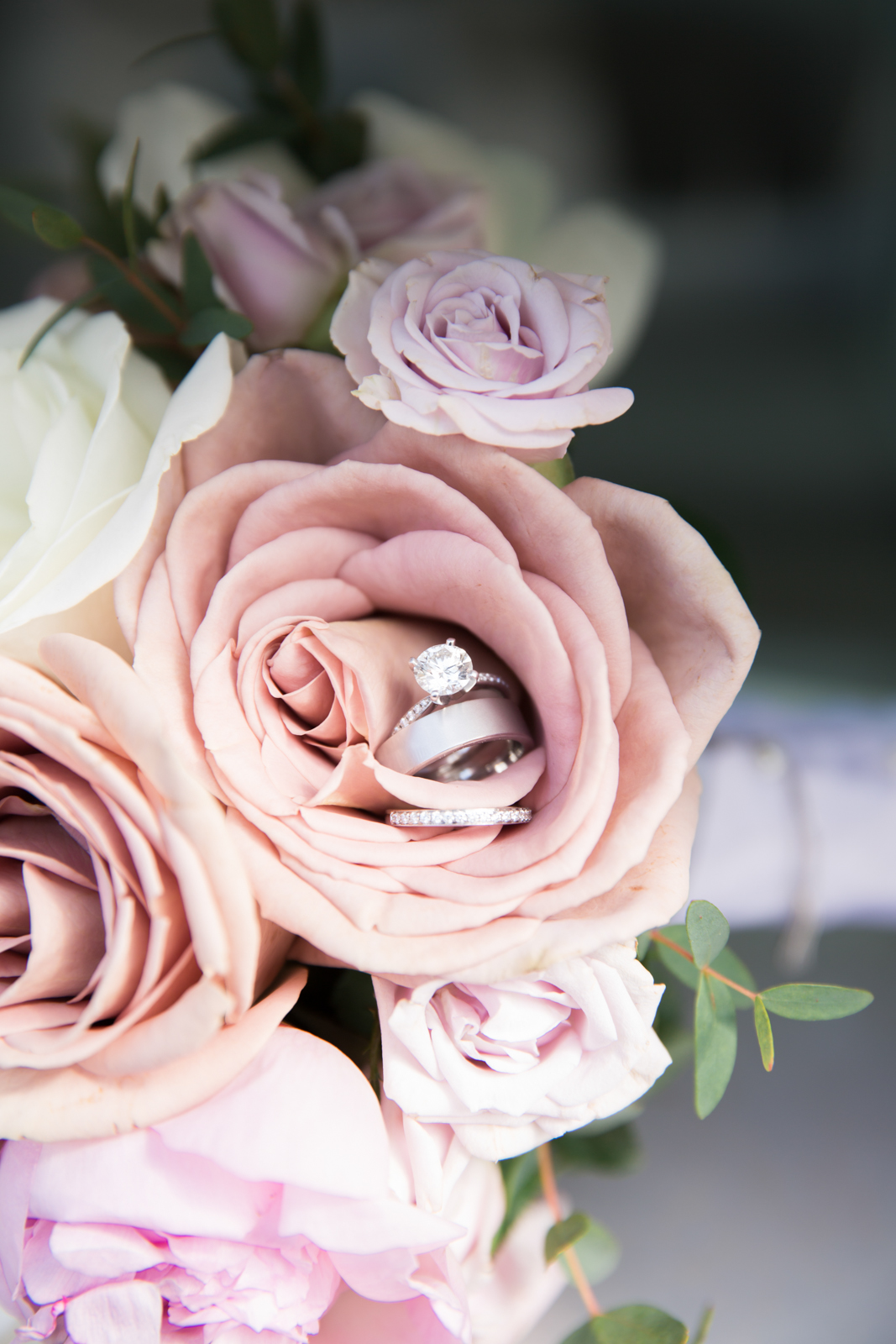 WHAT WAS YOUR INSPIRATION/DESIGN CONCEPT FOR YOUR OVERALL CEREMONY AND RECEPTION DECOR? I fell in love with the look of lanterns and built the concept from there. I used candles to tie everything together and give it a romantic vibe.

DID YOU USE ANY SPECIALTY CHAIRS, LINENS, CHARGERS, GLASSWARE OR DINNERWARE? I really liked everything the Best Western Premier Park Hotel provided, so I did not use any specialty chairs, etc. The only thing I brought in was draping to uses as a backdrop for the ceremony.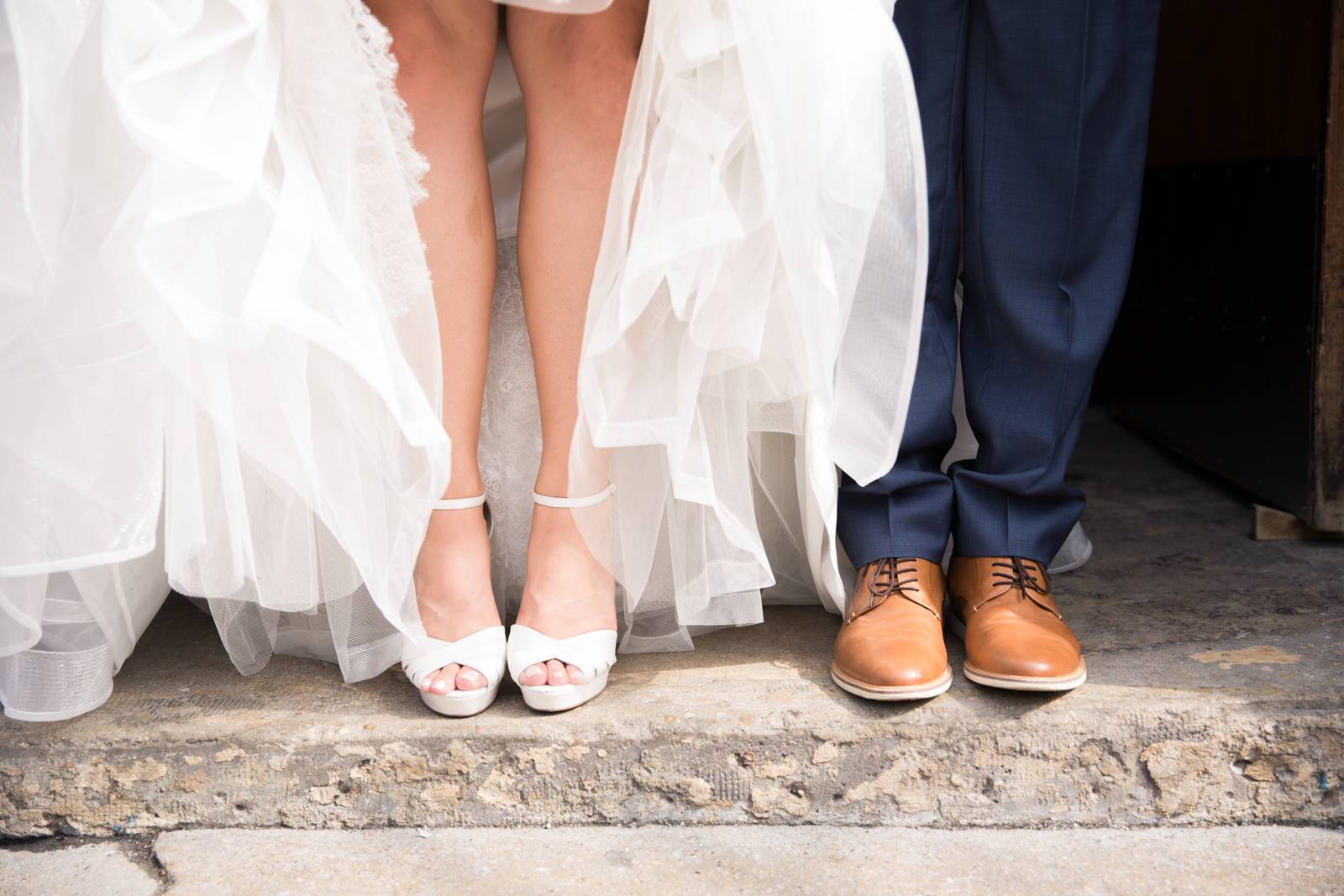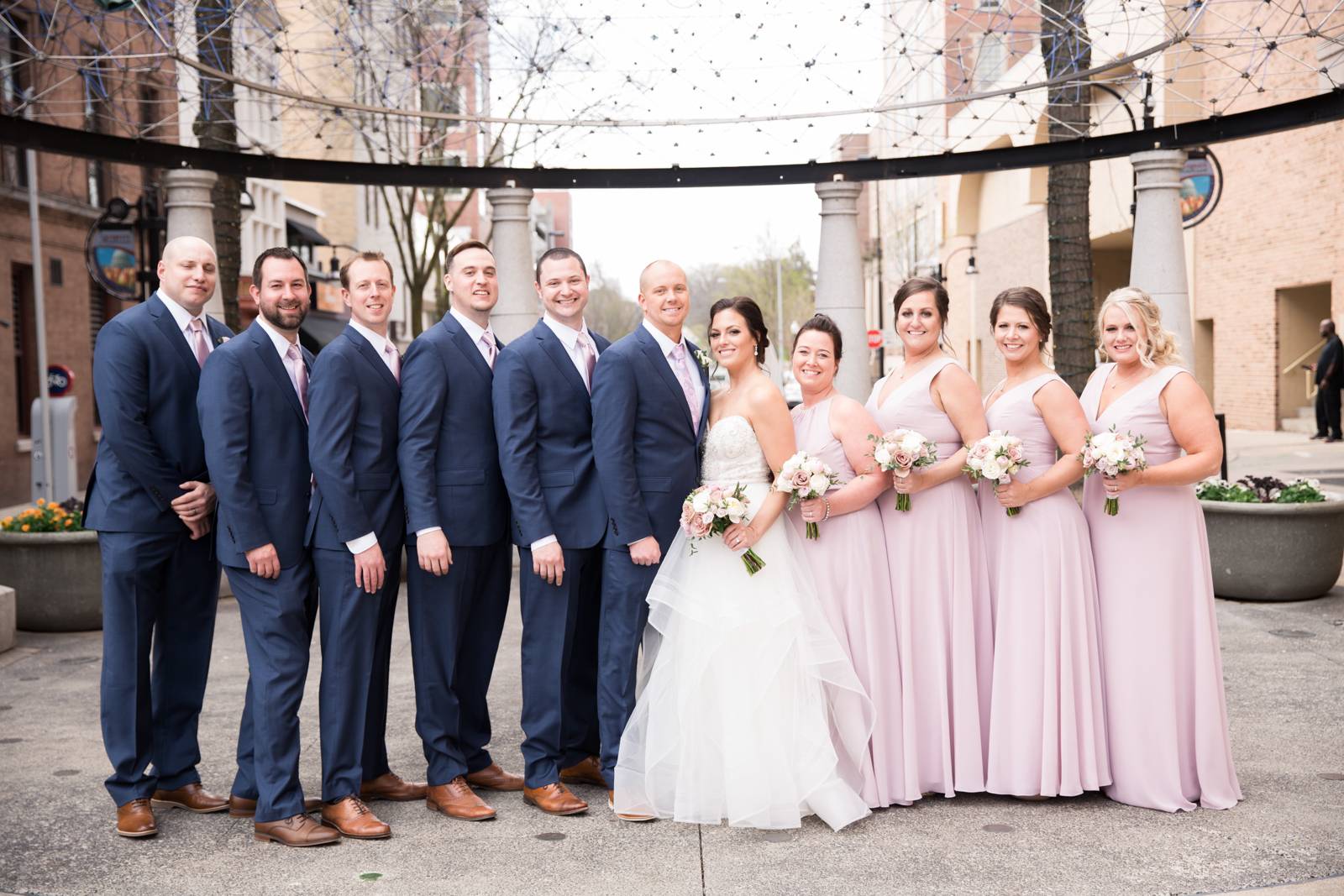 TELL US ABOUT THE FOOD, DESSERT AND ANY SPECIALTY BEVERAGES ON THE MENU: During our food tasting we both ended up really liking different entrees which ended up going with. We offered a coffee-encrusted pork tenderloin, chicken with truffle sauce, and stuffed shells.

Our cake was something we had delivered from our hometown of Whitewater, WI. SweetSpot Bakehouse cake is amazing so it was a no brainer that we would go with them. We went with two different flavors; chocolate with buttercream frosting and red velvet with cream cheese frosting.

We didn't have any specialty drinks. Instead, we offered an open bar during the cocktail hour and then provide beer and wine for the rest of the night.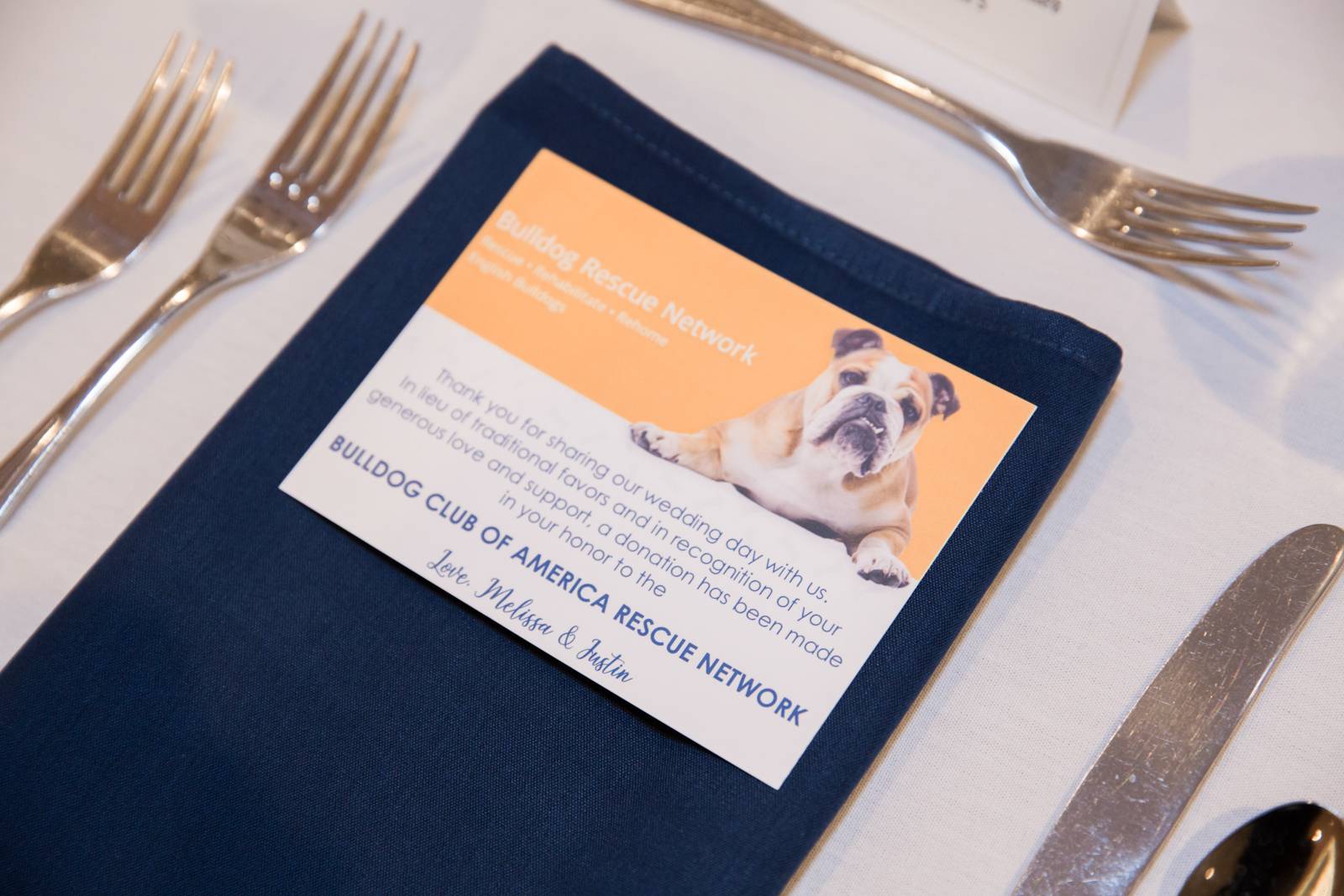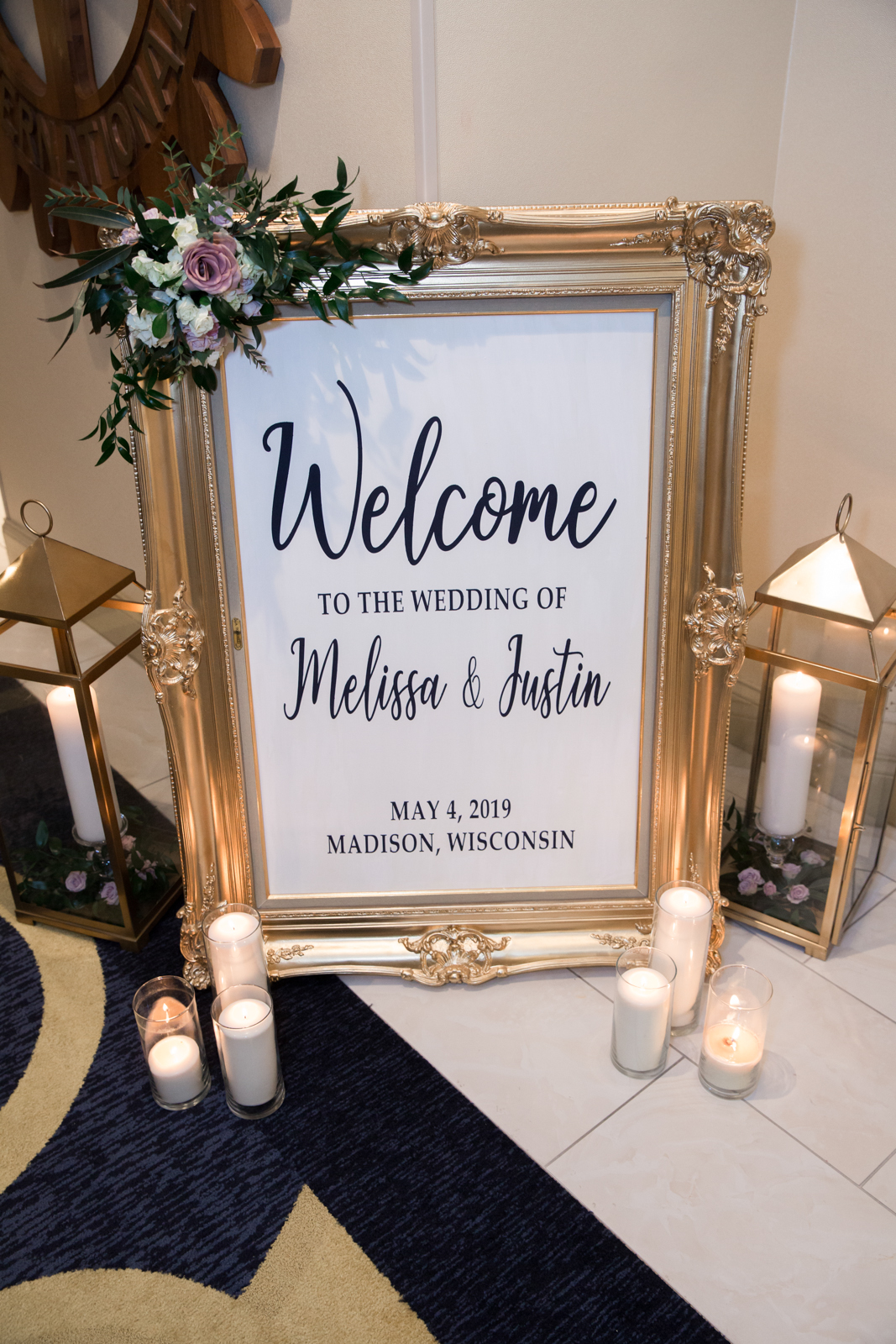 WHAT WAS YOUR FAVORITE MOMENT FROM YOUR WEDDING? My favorite moment I would have to say was our first dance. I made a last minute change to our song. I went with the song Justin really liked. I think he was more shocked about that change than seeing me walk down the aisle.

Our ceremony was pretty special. My stepfather officiated the service, so it was very personal and had the right amount of life lessons as well as humor. We couldn't get the rings on each other's fingers, and I may have messed up my vows, but we were relaxed and enjoyed the moment.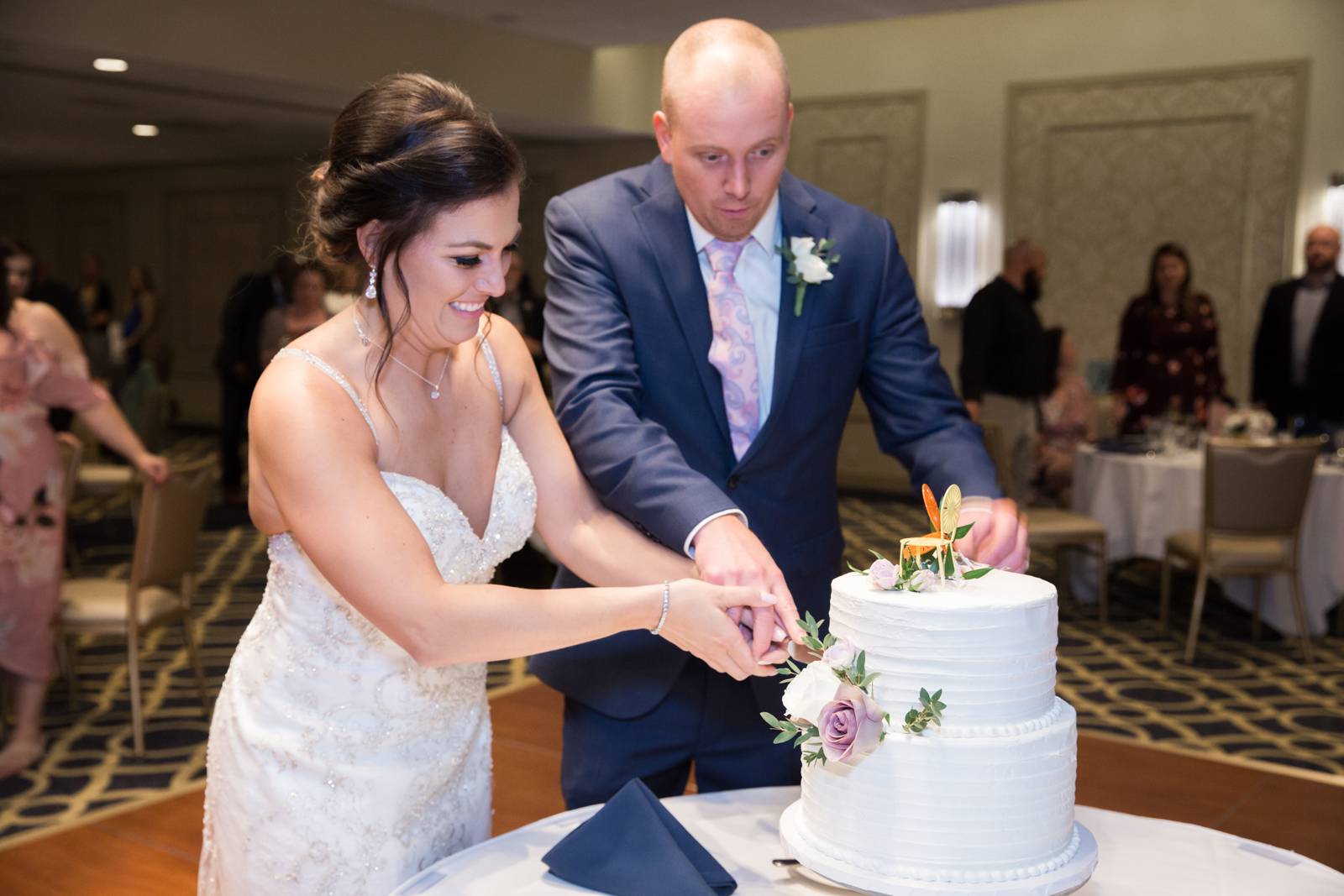 TELL US ABOUT YOUR HONEYMOON PLANS: We didn't go anywhere right after the wedding, but we plan to travel to Bali. We want to go somewhere we have never been before. Since we will have had time to recover from the wedding, we want it to be more adventurous than relaxing. I'm not sure how anyone could leave immediately after the wedding for a honeymoon. We were both exhausted.
ANY WEDDING PLANNING REGRETS OR SOMETHING YOU WOULD DO DIFFERENTLY? This is a question I have gotten a lot. I honestly don't think I would do anything differently. It was a perfect day full of love and laughter. Little things went wrong here and there, but it all adds to the story we get to tell in the future, and everyone was terrific about not telling me until after the big day.
IS THERE ANY ADVICE YOU'D GIVE TO OTHER COUPLES PLANNING THEIR WEDDING? I would advise others to remember to stay focused on what is important, and when planning a wedding together play off each other's strengths.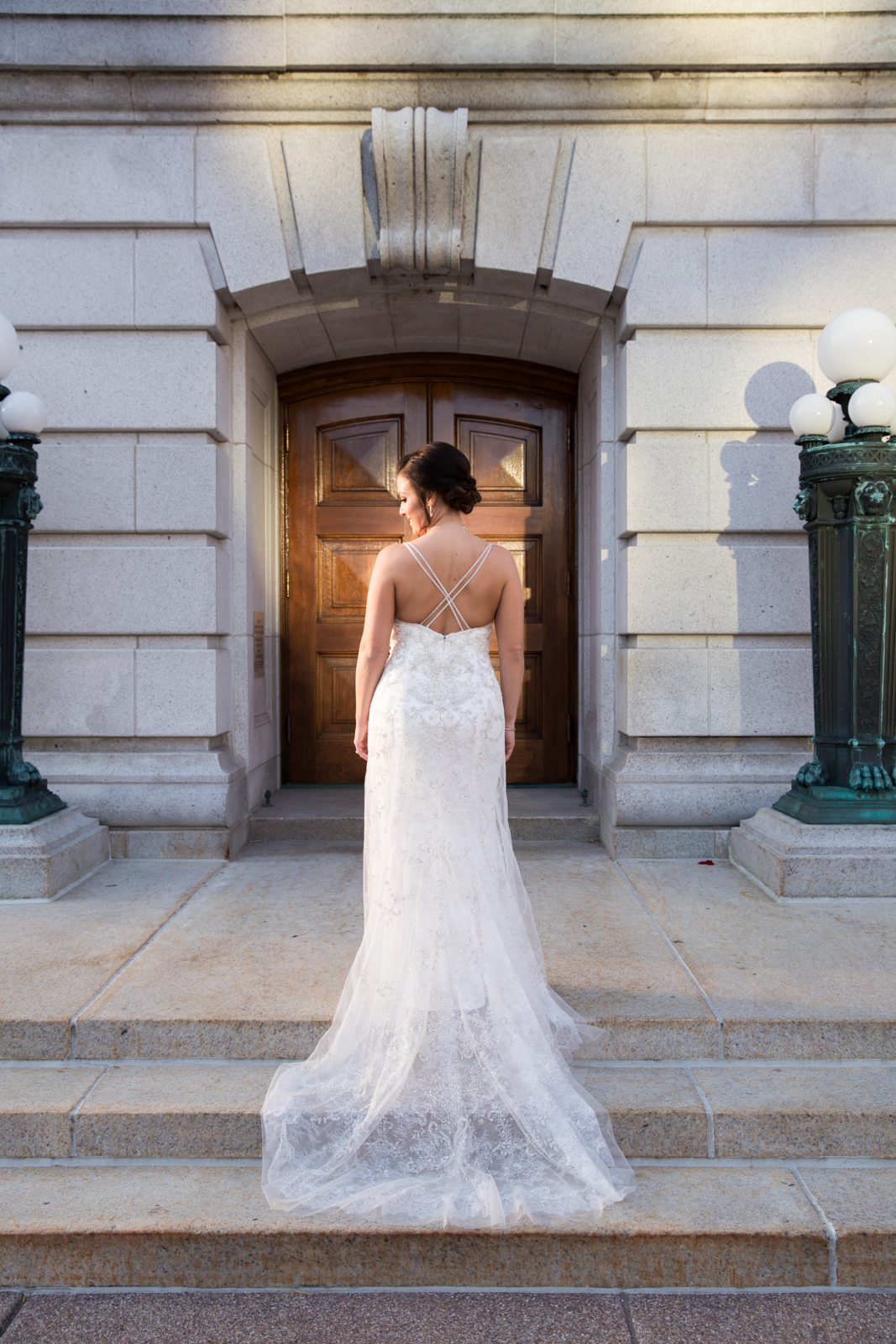 WHAT DOES LIFE LOOK LIKE AFTER THE WEDDING? Honestly, not much is different for us. A few changes here and there. After 10 years, husband is a weird term to use. The chaos of planning a wedding is over, but we decided to list our first home together two days after our wedding, so we added that to our plates. Overall, married life is great.