Beautifully captured by Atlas & Pine Photography, we're excited to show off Hailey and Aaron's rustic, simple, and elegant fall Wisconsin wedding at The Bailiwick! Their love story is filled with beautiful depth, and their September day surrounded by loved ones is one you don't want to miss! Learn more about Hailey and Aaron and their wedding day below!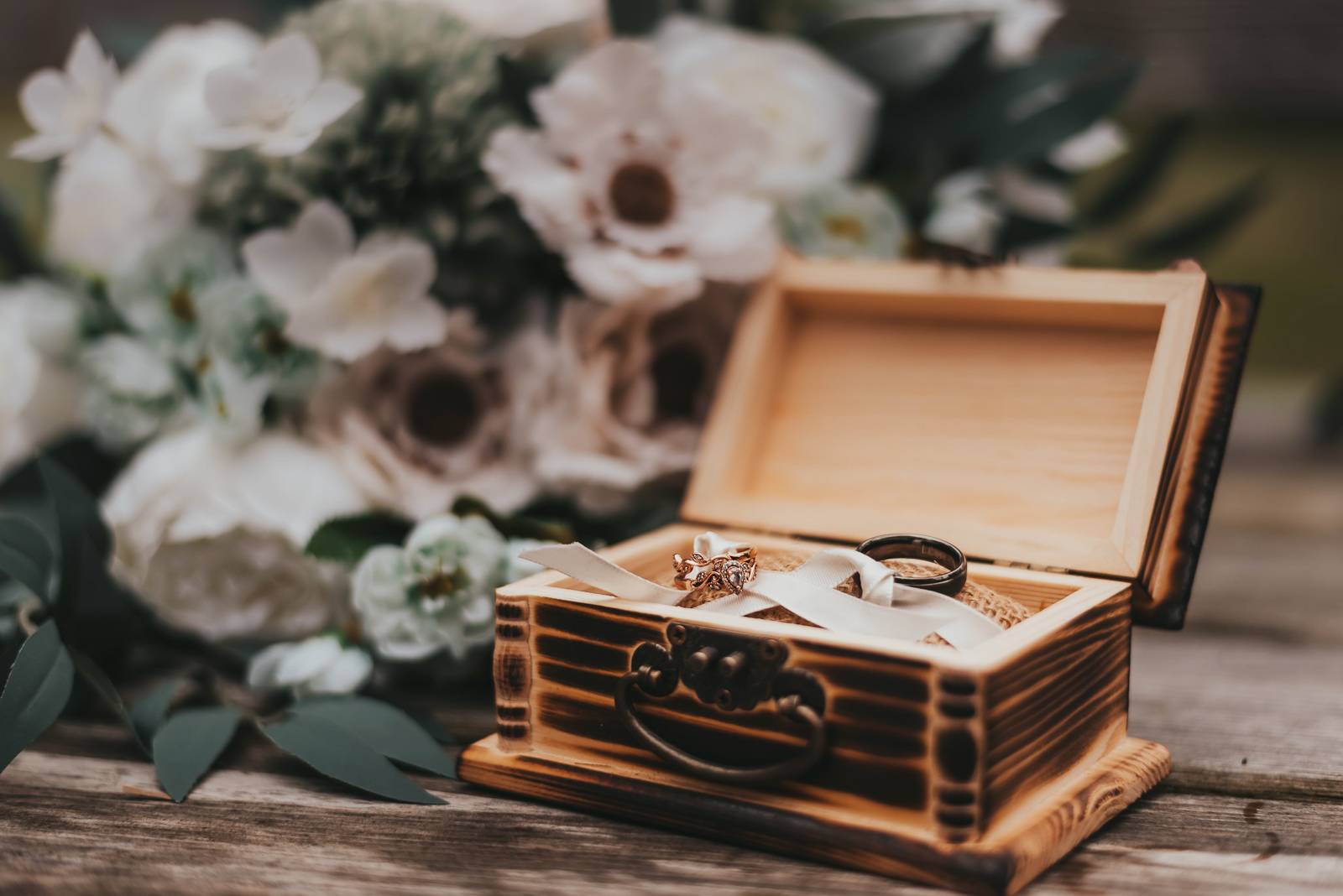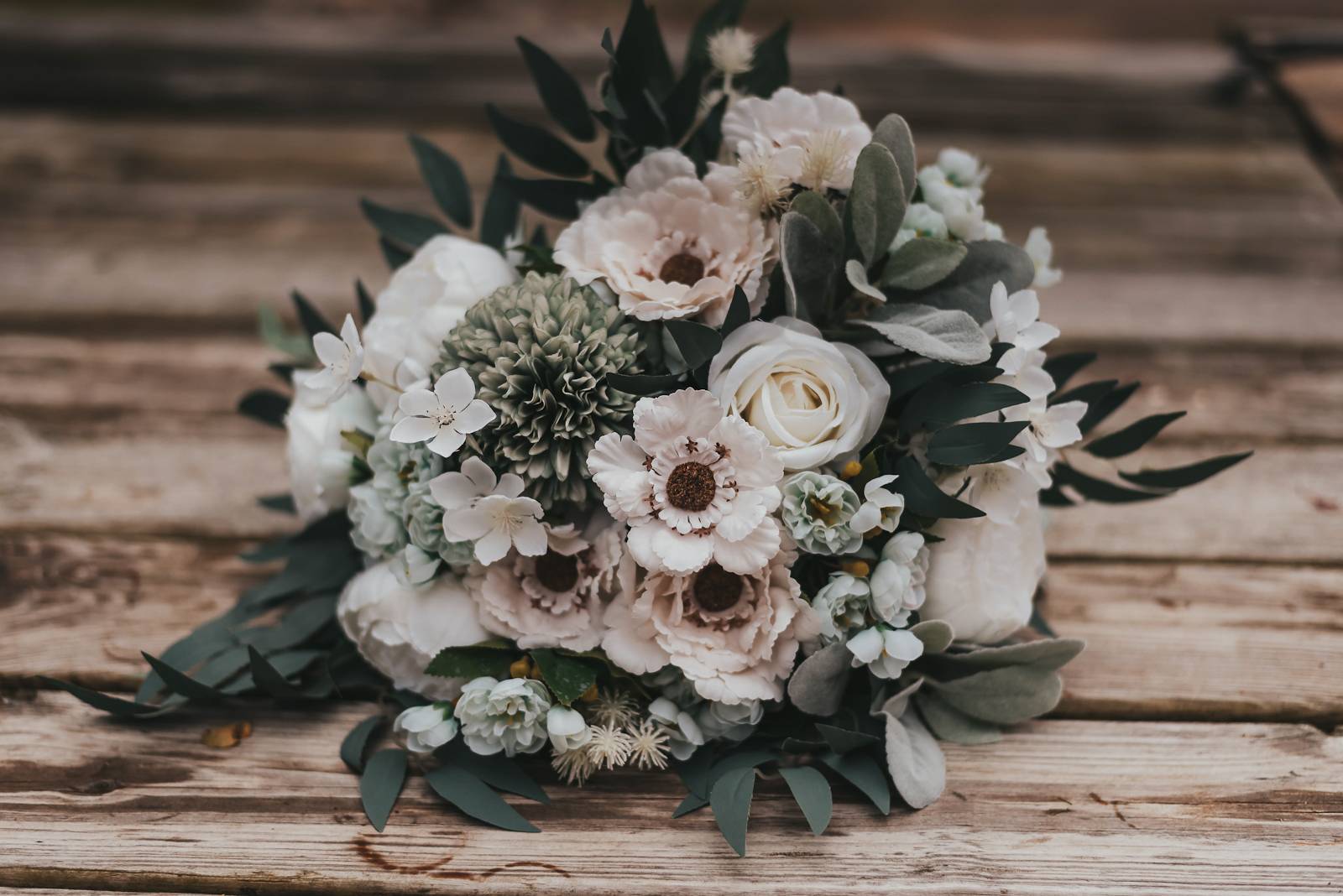 NAME OF COUPLE: Hailey + Aaron
WEDDING DATE: 09/04/21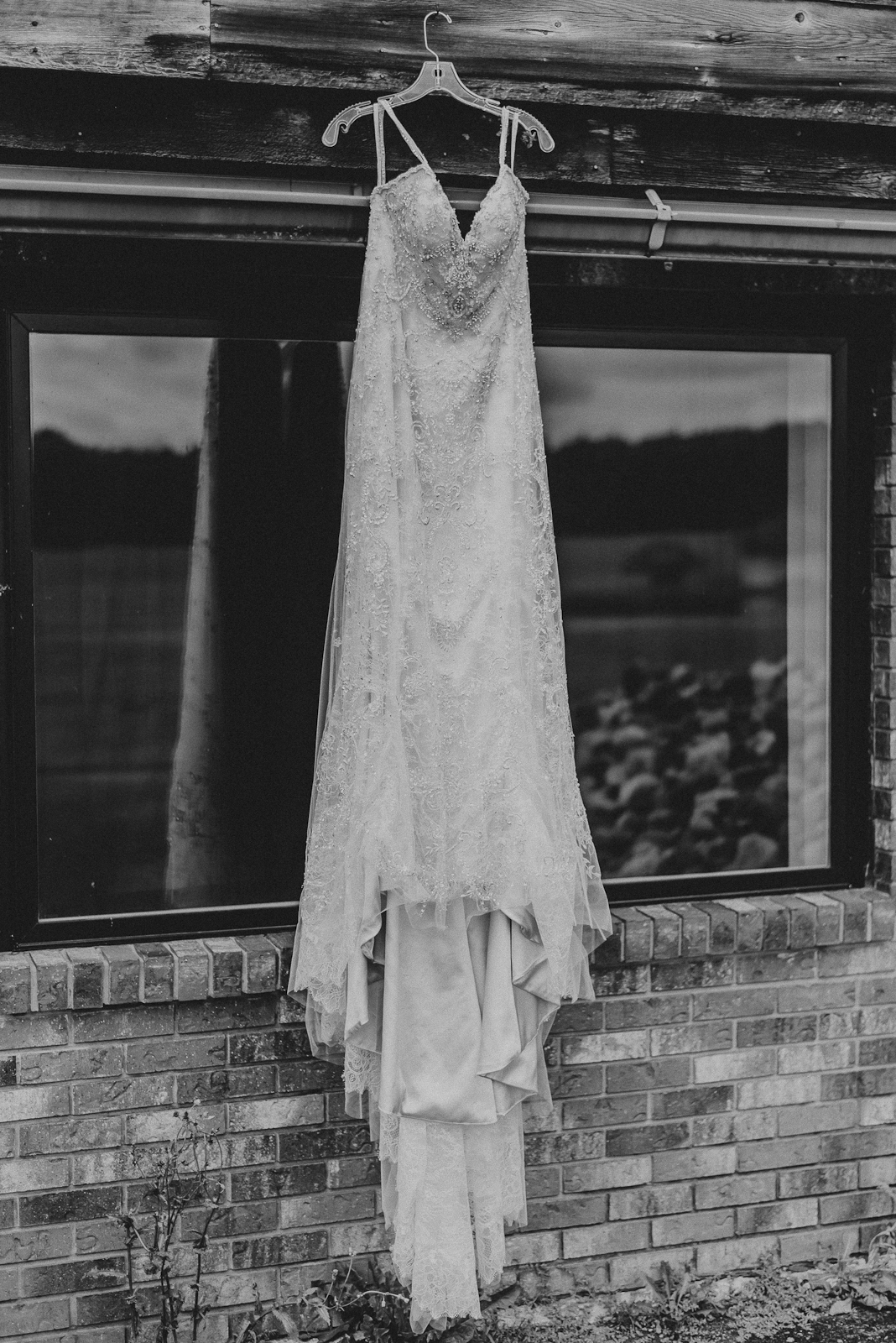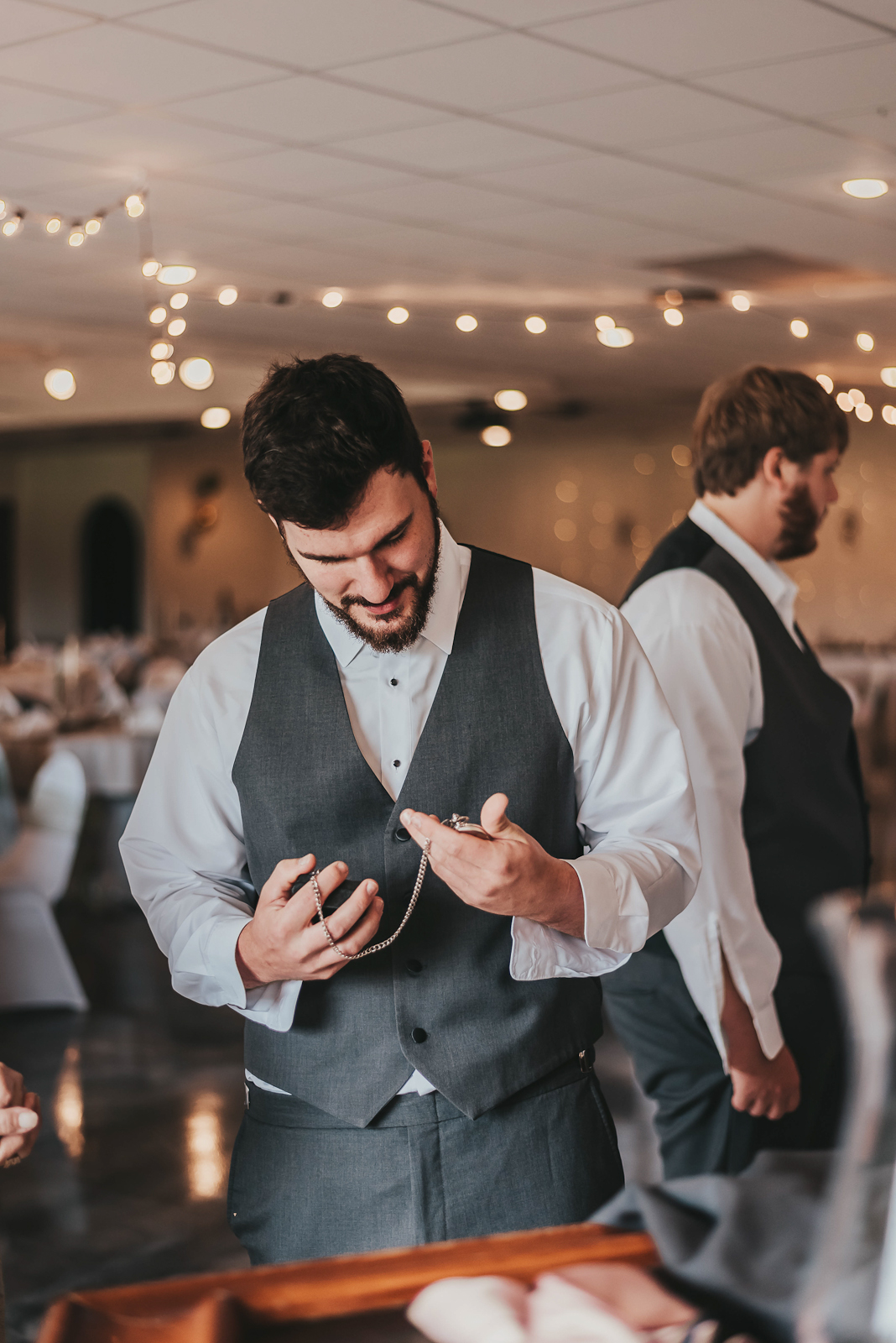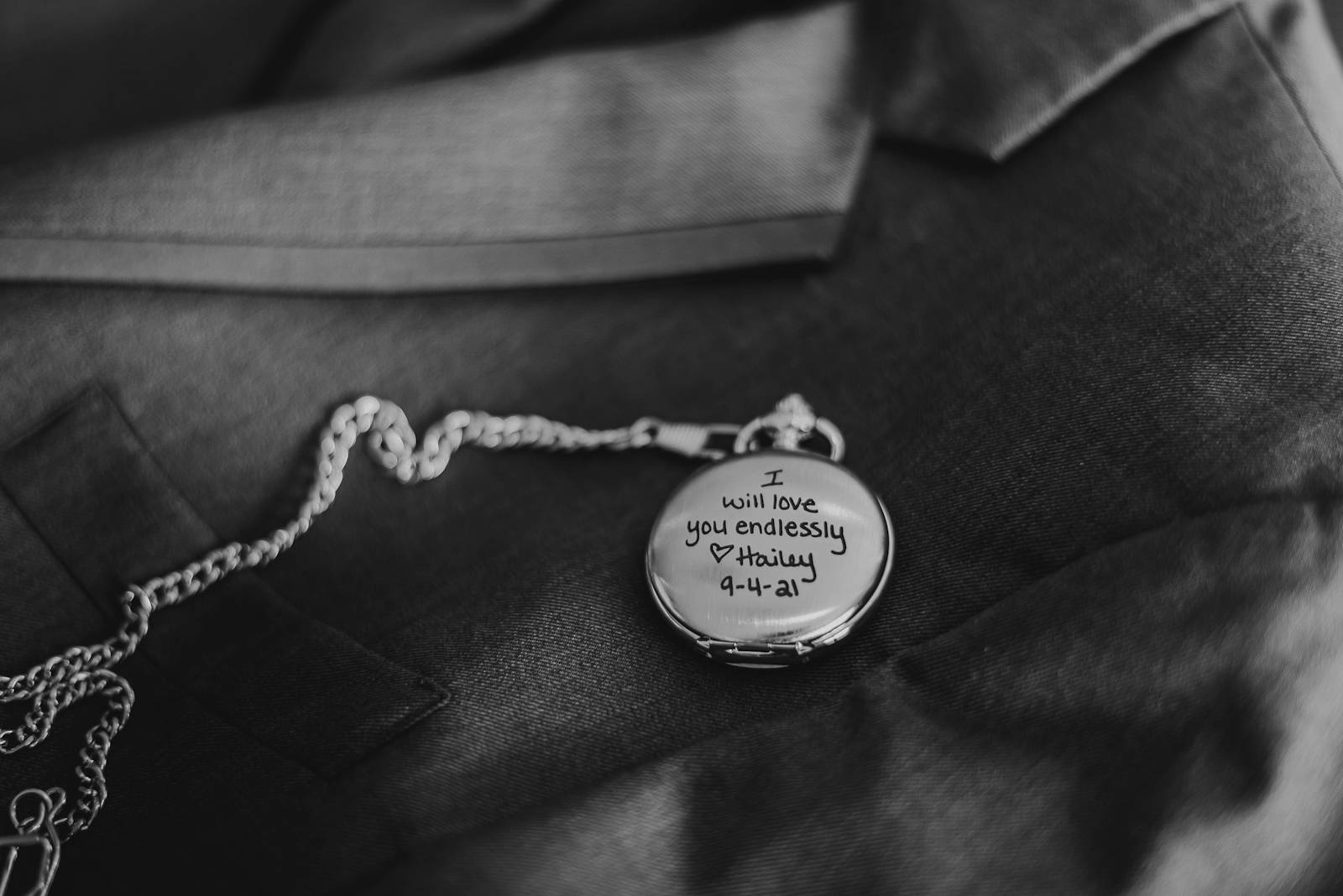 HOW DID YOU MEET? We actually went to high school together, but neither of us ever gave each other a second glance. Aaron claims he literally ran into me in the hallway and just thought about how curly my hair was, but I don't recall that. I eventually switched schools my junior year, and we never saw each other again until a mutual friend of ours, Jimbob (James), set us up a few years later.
He and I were getting breakfast one morning, and he was not a big fan of the guy I was talking to at the time. He said, "You know who you should talk to? Budtke!" And I asked who this Budtke was. He seemed thrown off by the fact that I couldn't remember who Aaron was. So naturally, he starts talking him up and describing him to me. He was good-looking, tall with pretty eyes, and had a chiseled jawline for days. Jimbob tried convincing me to add him on Snapchat and talk to him, but I was too shy for that.
A few days later, Aaron added me on Snapchat after Jimbob was talking me up to Aaron at work. He clearly put a lot of effort in to get us together. We started talking on and off for a few months, the spark was slow-growing, and I especially wasn't interested right away as we were so opposite from one another. After bailing on a few dates with him, I finally caved and went to a friend's party he had invited me to. I was so nervous that I'm still shocked to this day I didn't bail on him again. However, I'm glad I didn't because he later told me that if I had not shown up, he would have given up on me.
After that night, I decided that maybe he was an alright guy, and I'd give him a chance. A few weeks later, I asked him to be my boyfriend. He looked directly at me and said, "No." I was shocked and a little defeated when he looked at me and asked me to be his girlfriend, to which I replied, "No, ask me again later." So, he asked me again later, and I said, "Heck yeah!" He later told me he wasn't used to having a girl ask him out, and he wanted to be the one to do it.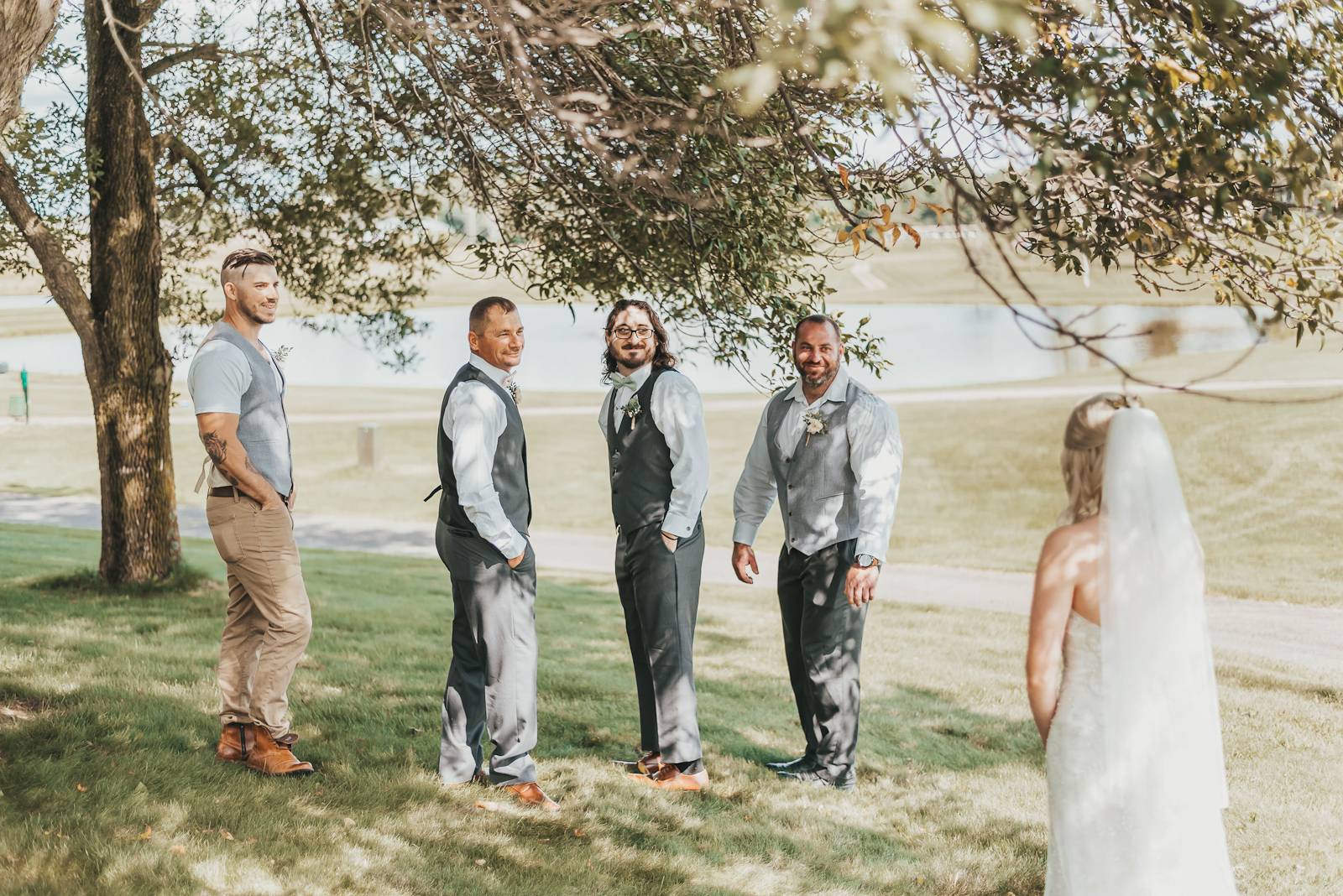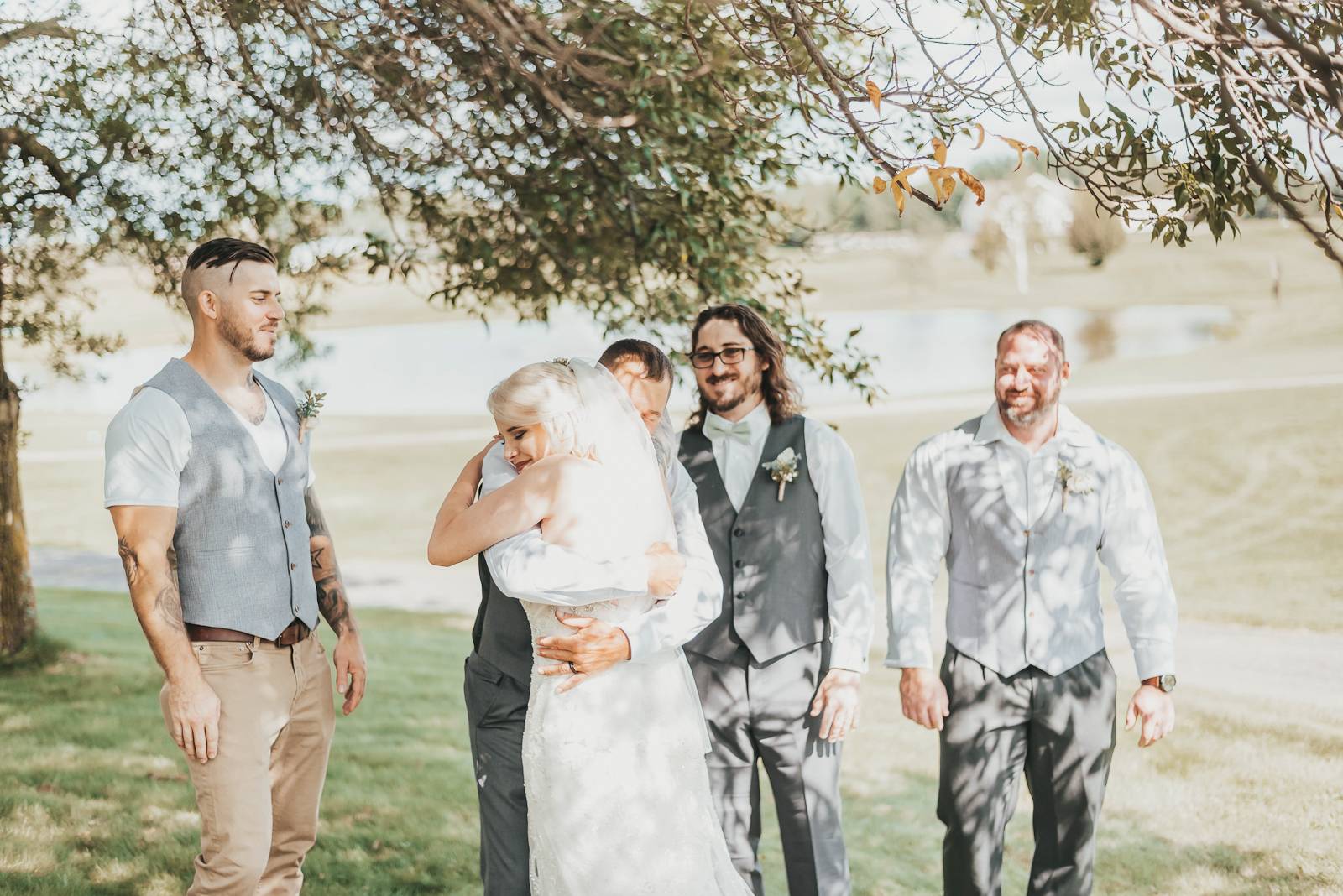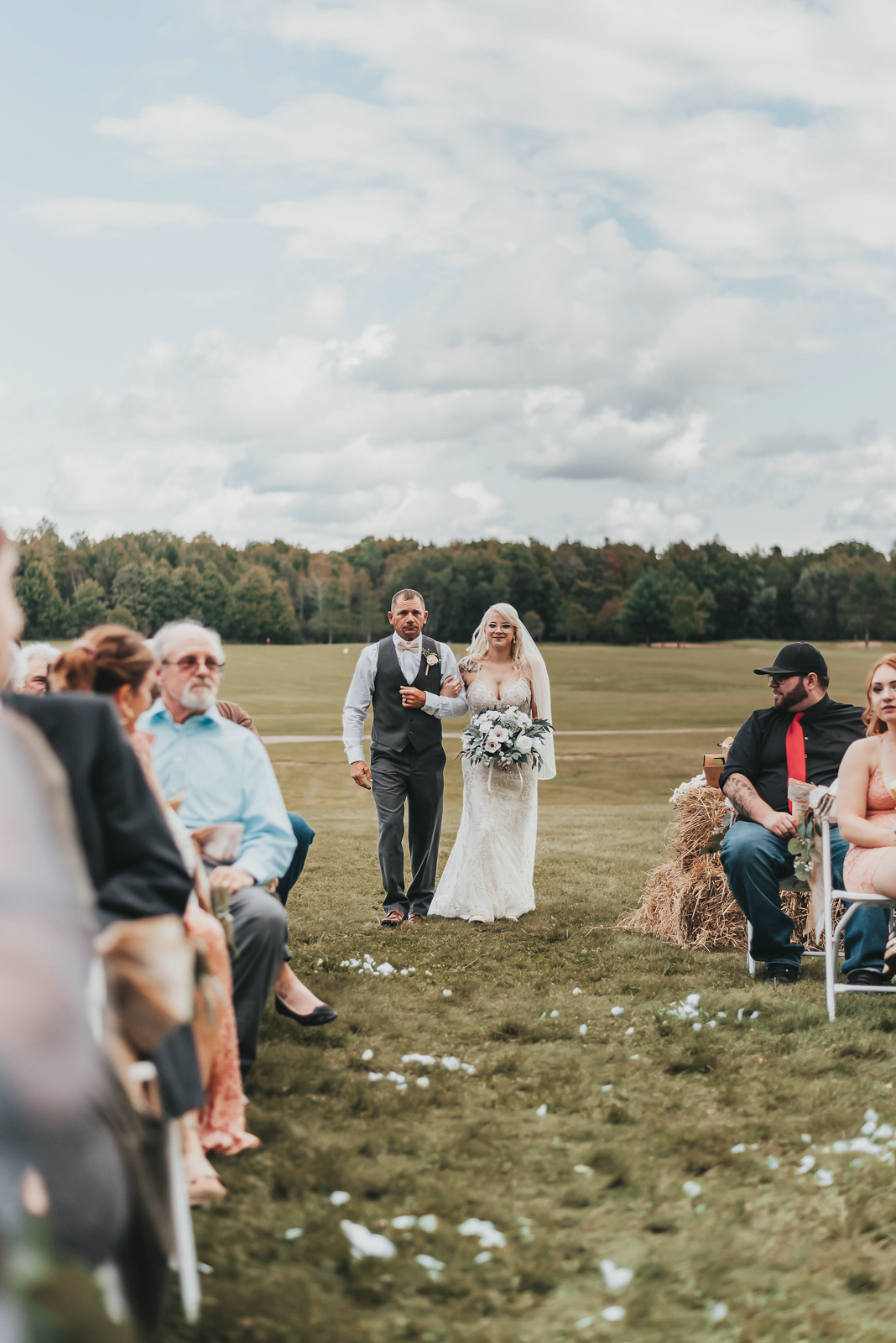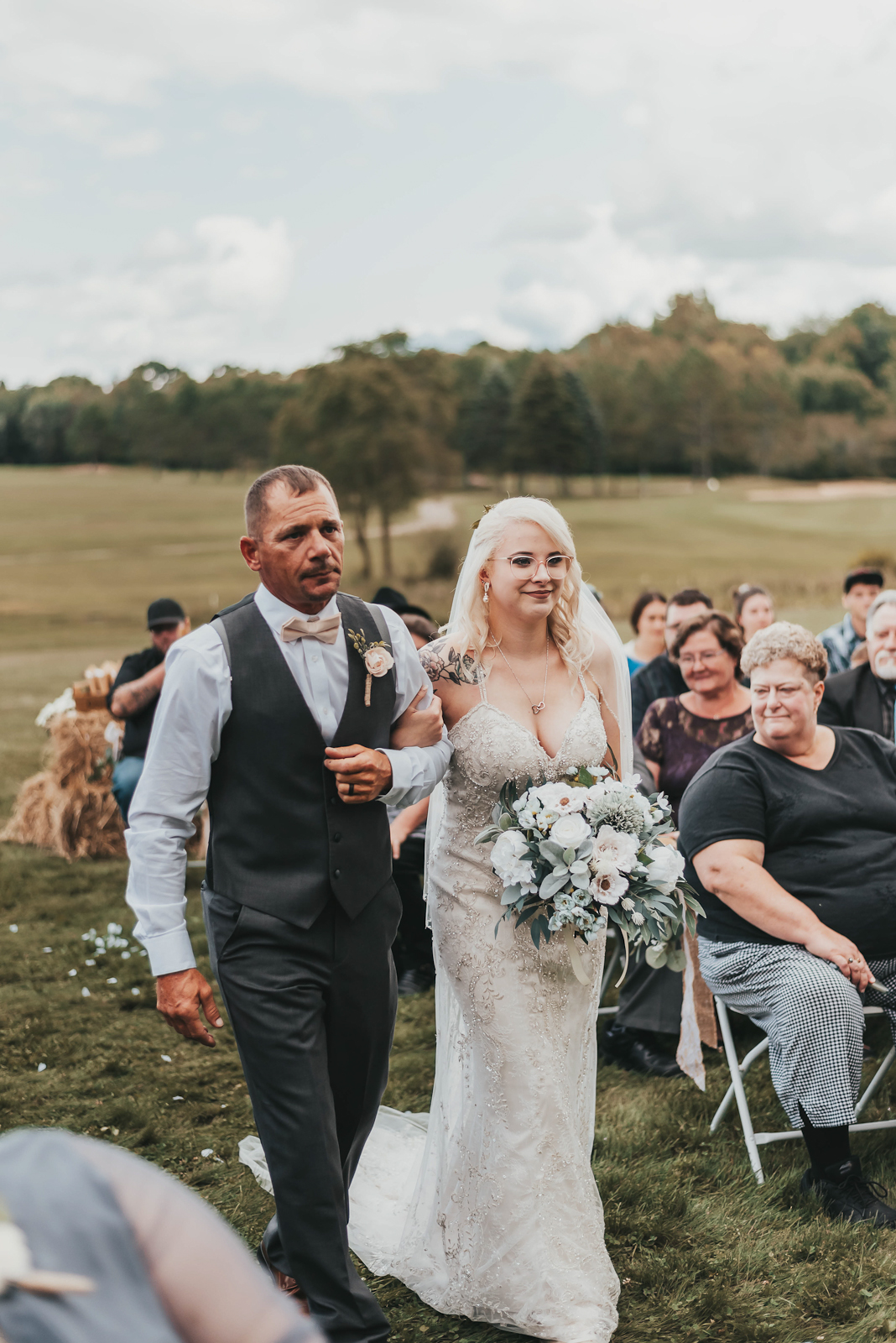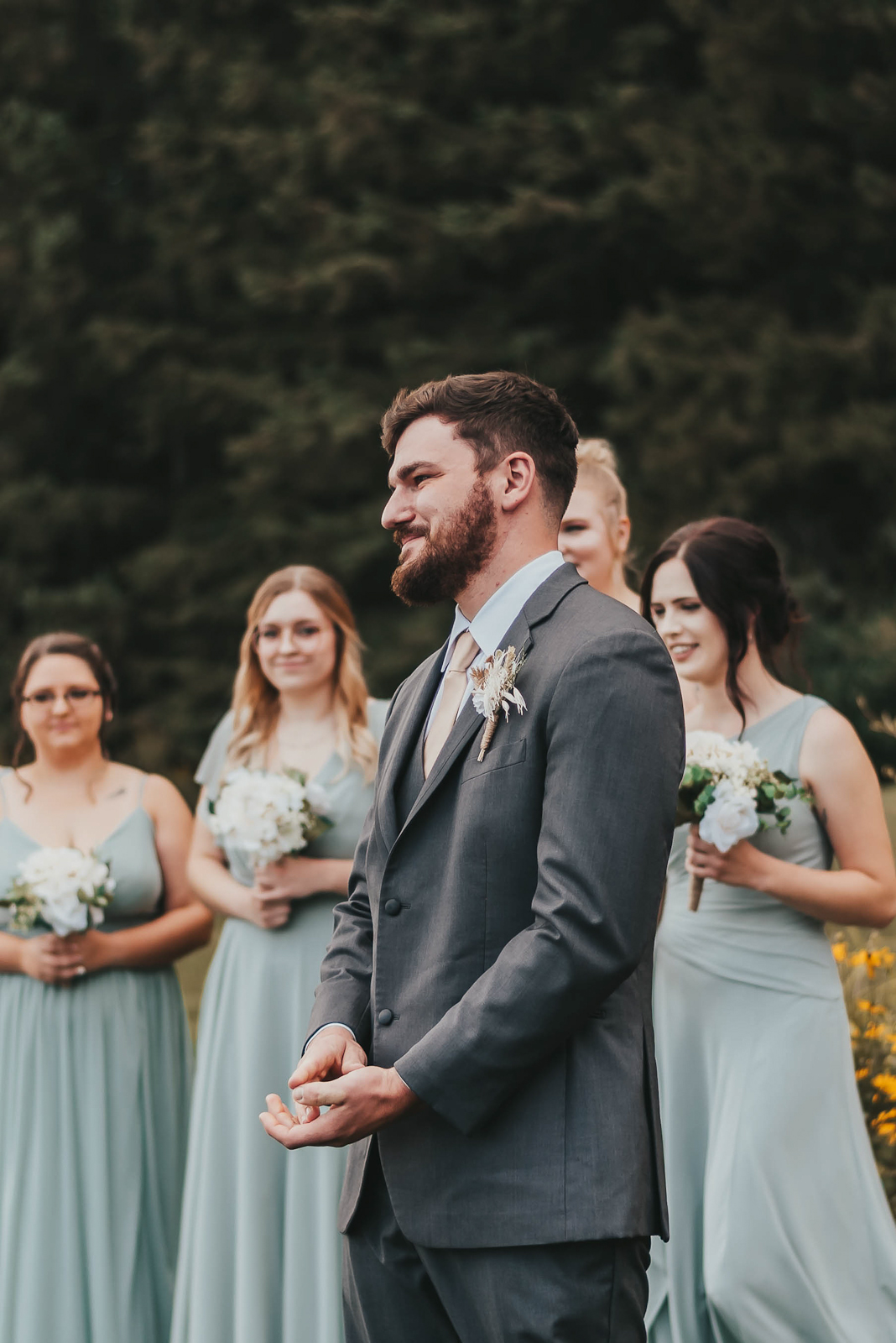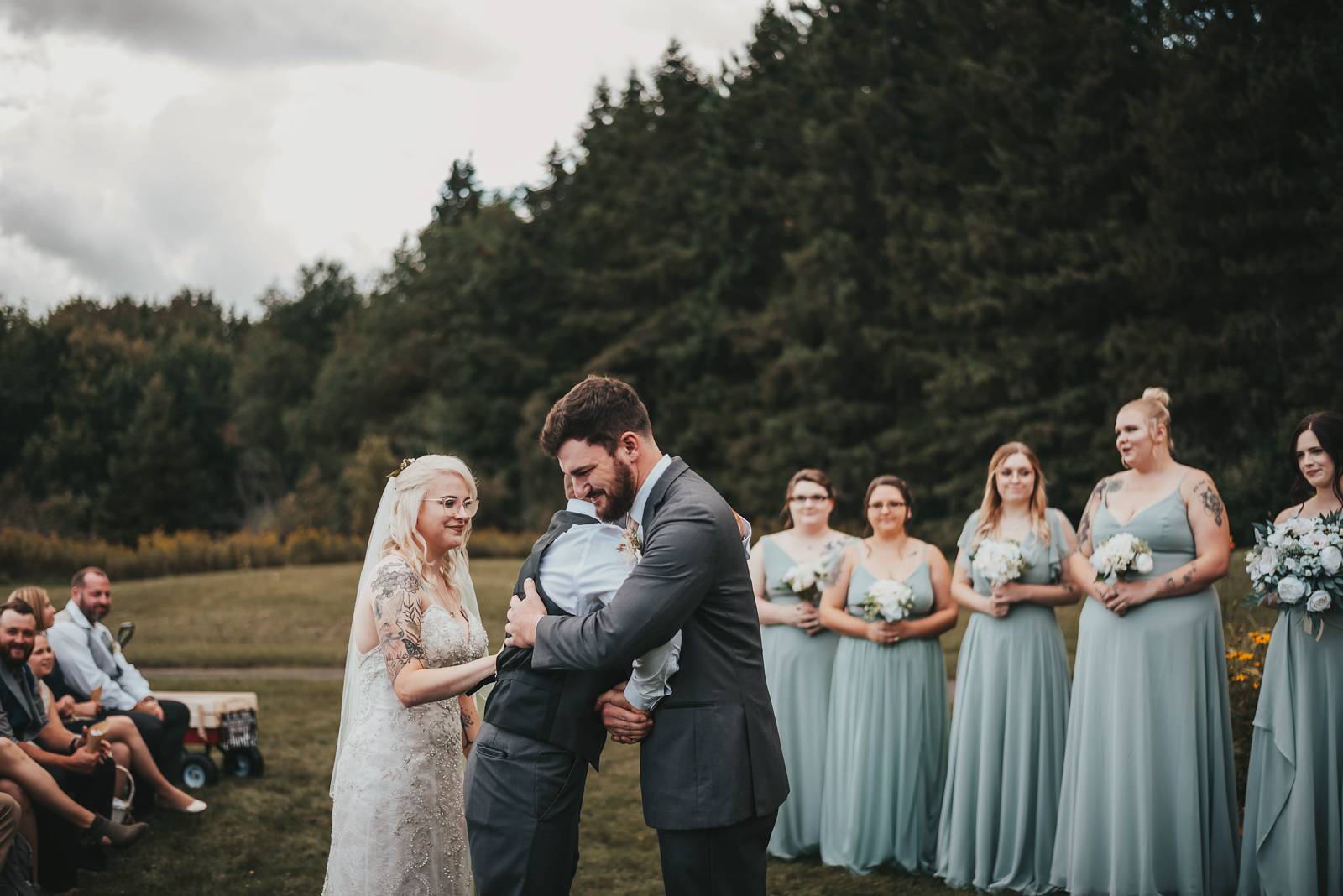 HOW DID YOU KNOW YOU HAD FOUND "THE ONE?" I can never get a serious answer out of Aaron, but when I asked him, he said, "I'll know when I'm 59, and we're still happily married."
I think I knew early on in the relationship when I had a massive shift in my family. It truly was the hardest time in my life to date. It had a horrible impact on me emotionally, mentally, and physically, and my anxiety and depression were at an all-time high. I couldn't eat or sleep, and I was exhausted and felt nauseous all the time. My whole body just felt like it was no longer mine. Aaron was there for me through it all beyond what I could have ever imagined.
I've always felt like most guys would have jumped ship because we were about six months into our relationship and who would want to deal with family drama and their mess of a girlfriend? But he did. He worked second shift until 2:30 AM and would go home, shower, eat, and drive to my parents' just to sleep next to me for a few hours. He would take me grocery shopping to try and find some food that I could keep down and be always willing to listen to me talk about how I was feeling, letting me get everything out whenever I needed. I never felt like I had someone so solid before. Anytime he was with me through it all, I knew I was secure and safe. In that time, I realized that I truly loved him. Sure, we had said it before with all the butterflies in a new relationship, but I mean I really deeply connected with him on a level I never thought was possible with a person. I never thought true love was a real thing until then.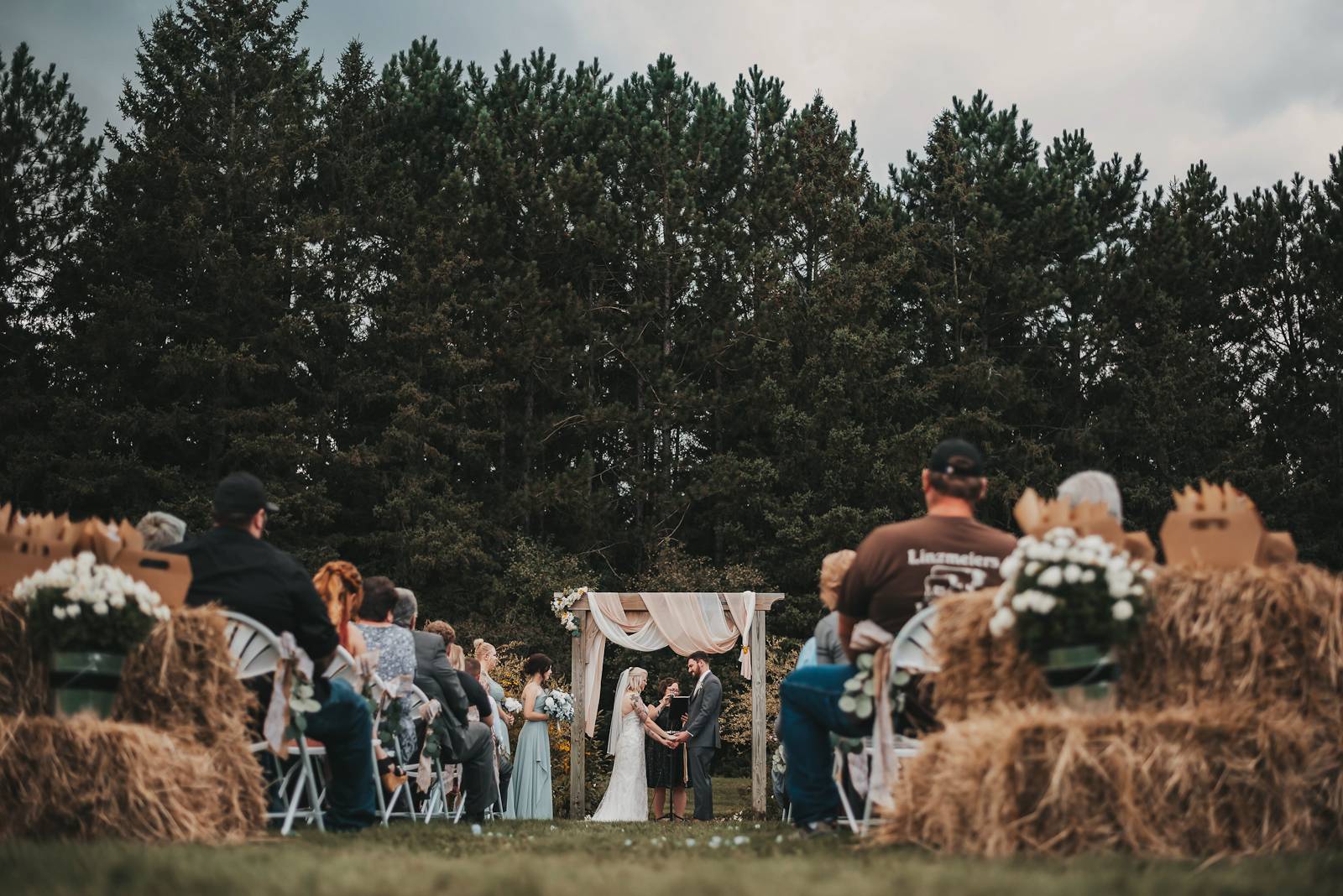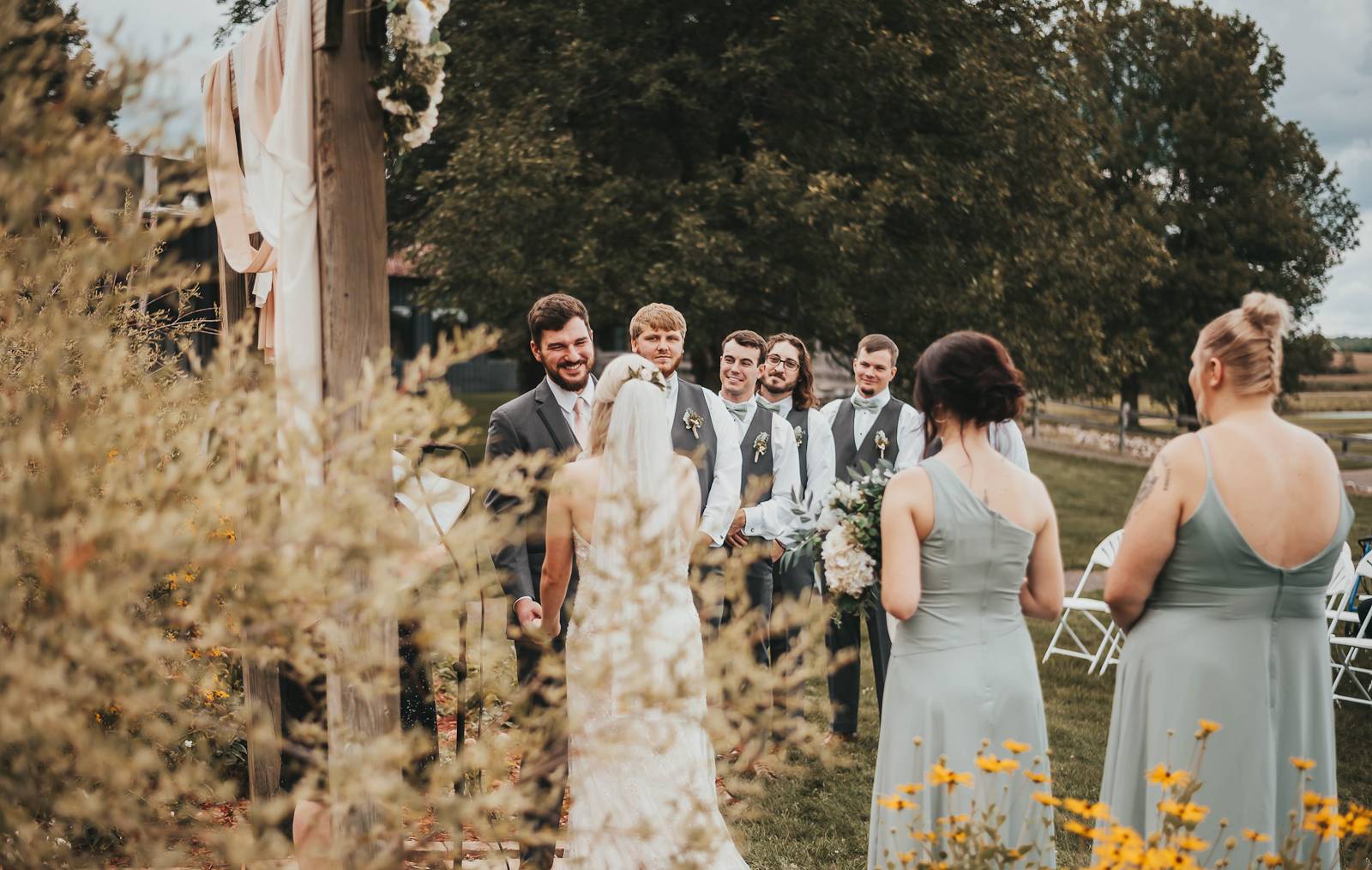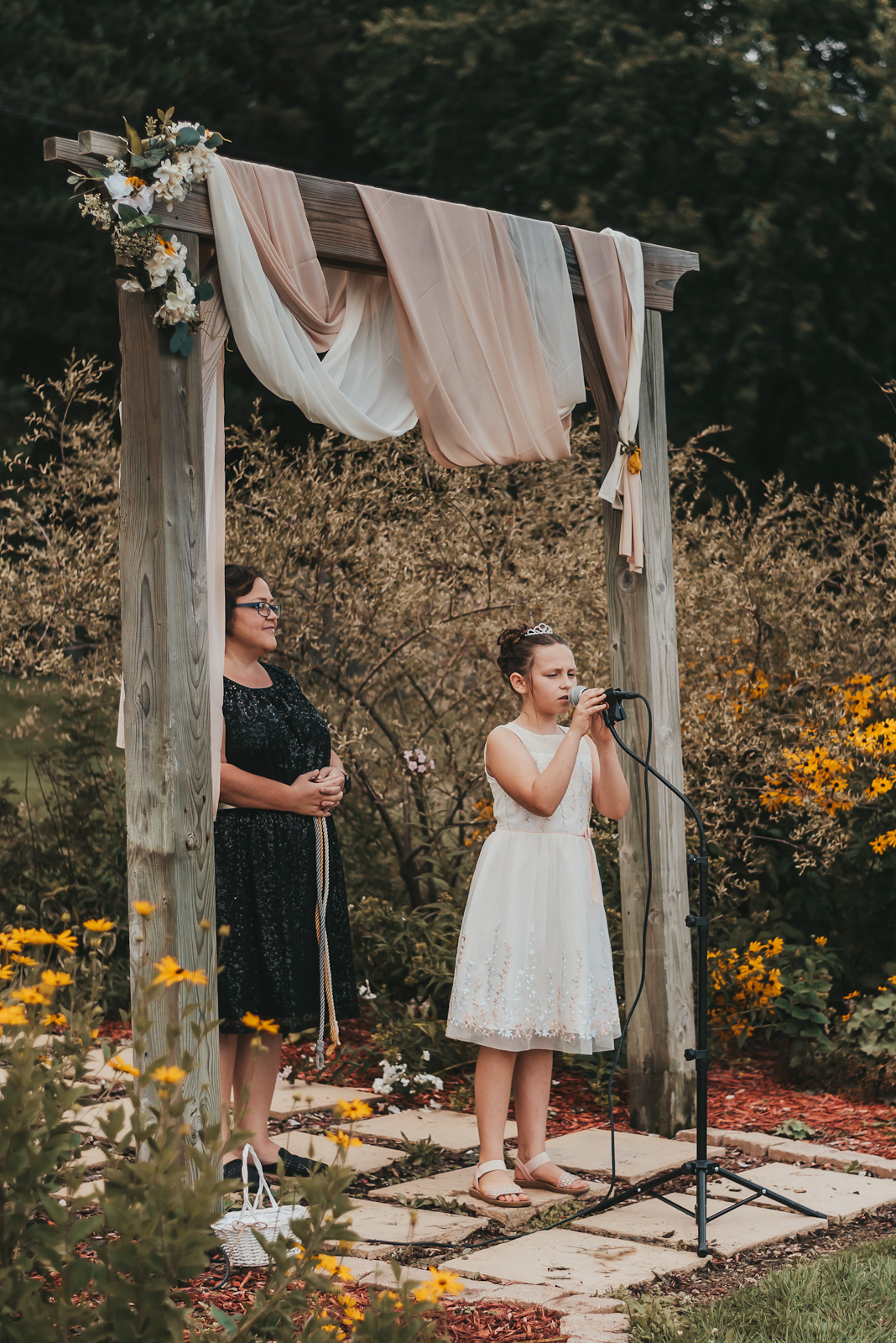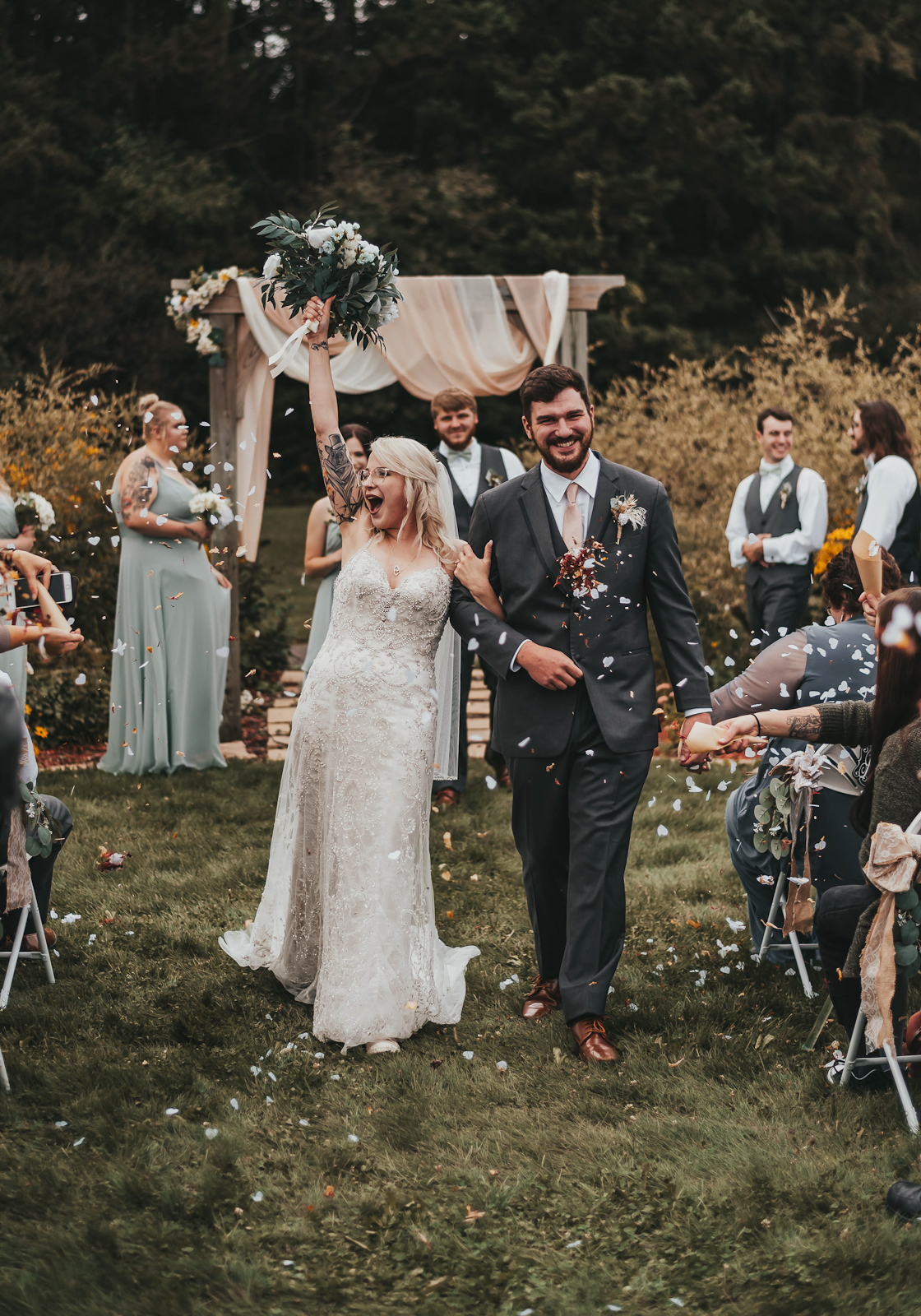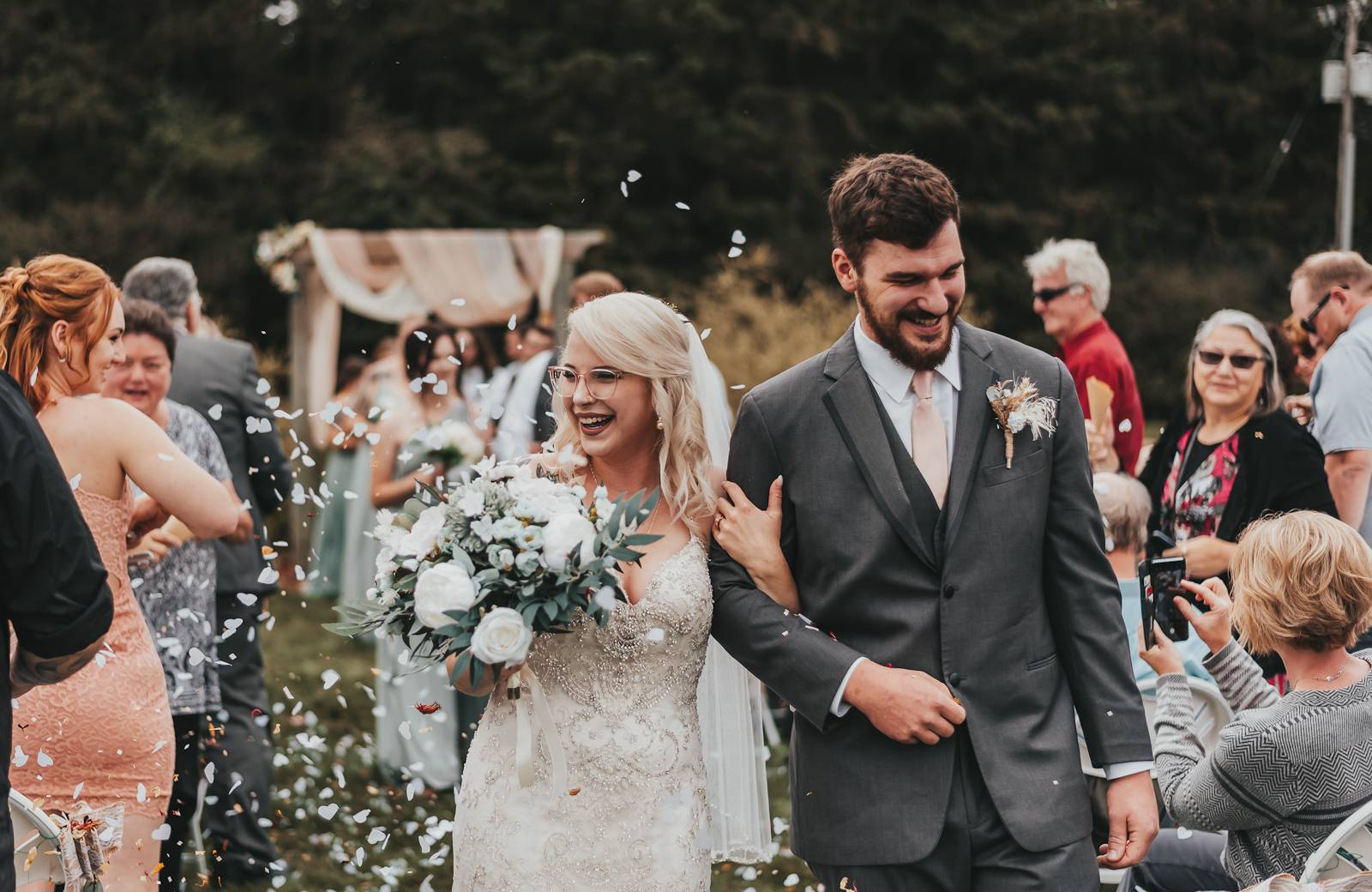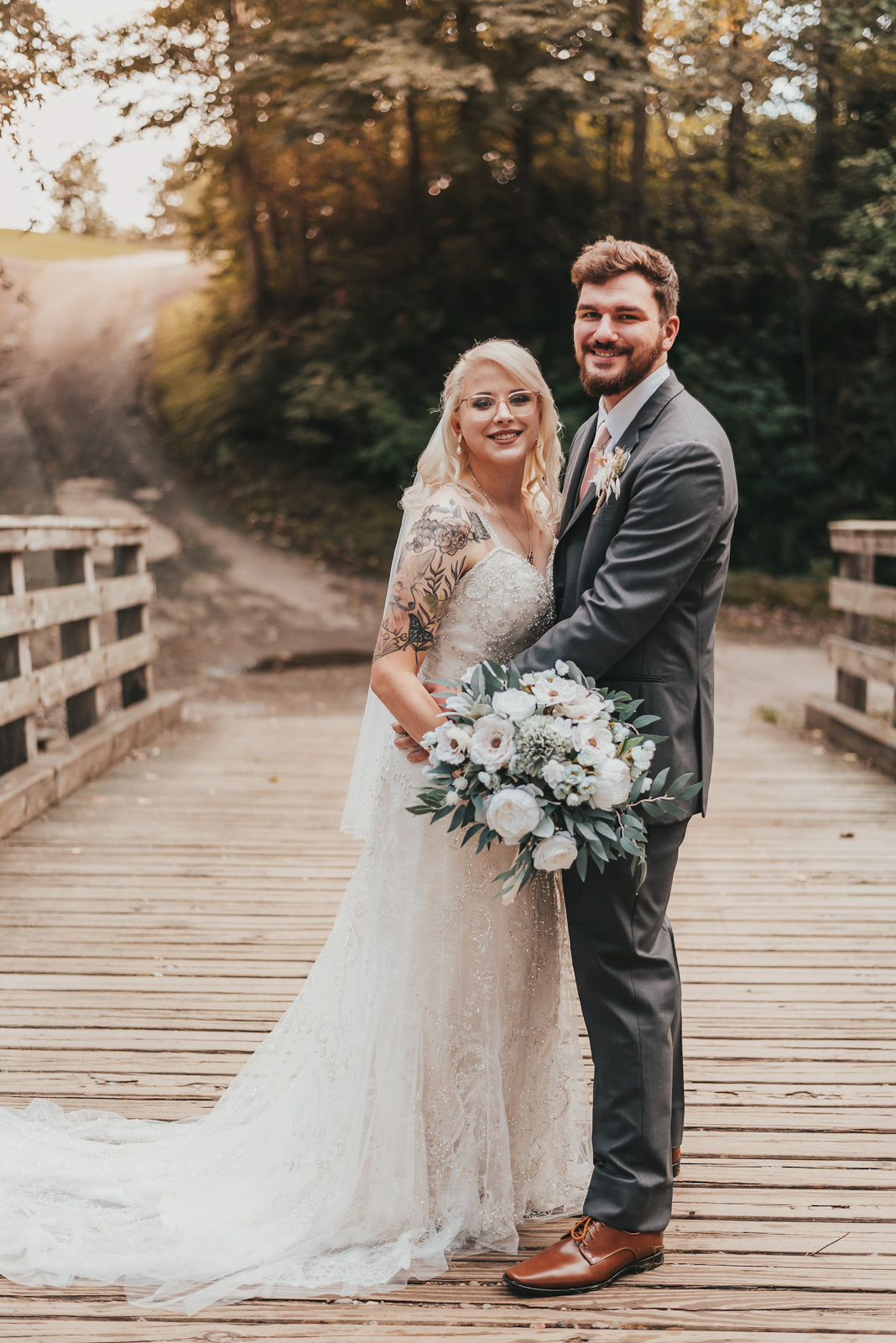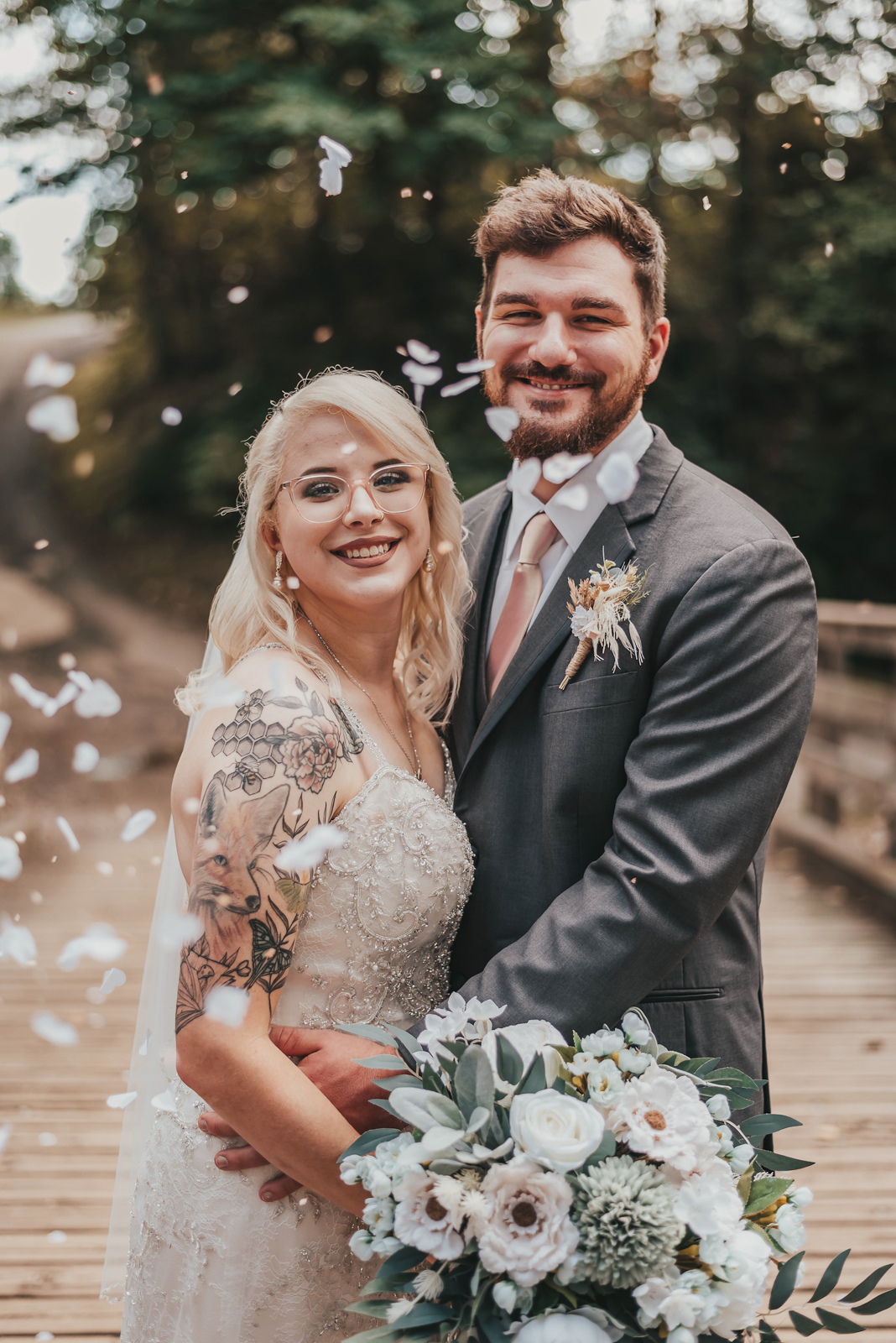 TELL US ABOUT YOUR PROPOSAL: I wanted to take some nice couple's pictures since we'd never had them, so I asked my aunt if she would take them with her phone. Of course, she agreed, and we went to Hamus Park in Marshfield since the leaves were changing. We walked down this one trail, and Aaron asked my aunt if she could go down the trail a little farther to take the picture. (I personally was impressed that he was getting into taking the pictures and asking her to do things.) He gave me a kiss and said, "You know I love you, right?" And I just simply said, "Yes." Then he dropped down on his knee and pulled out a ring, no box, just the ring. I was completely shocked and trying to register what was happening, so I quickly turned my back to him. He had always told me that he was going to propose after seven years, so I was not prepared. My aunt stood there, shocked herself, and then it hit her that she should be taking pictures because Aaron never informed her that he was planning on proposing to me. I turned around and just stared at him, and he went, "Well, are you gonna f'n marry me or what?" Of course, I said yes. It turned out that he actually wanted to propose two different times before this. The first was when we were on our way to the Dells and got a flat tire; he said he thought about just doing it on the side of the road. The second was down at my family's land when we were side by side with everyone, but he chickened out with everyone around.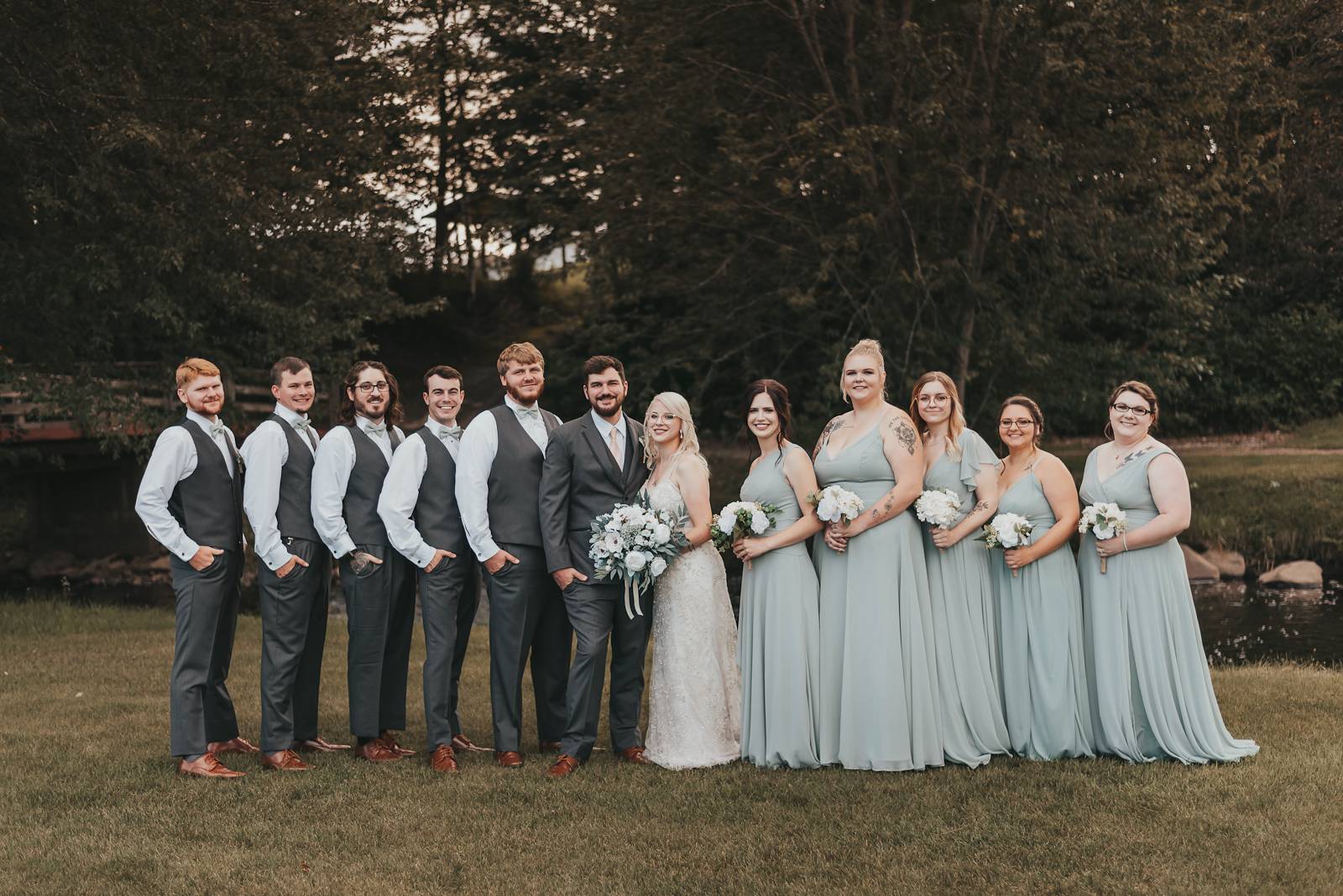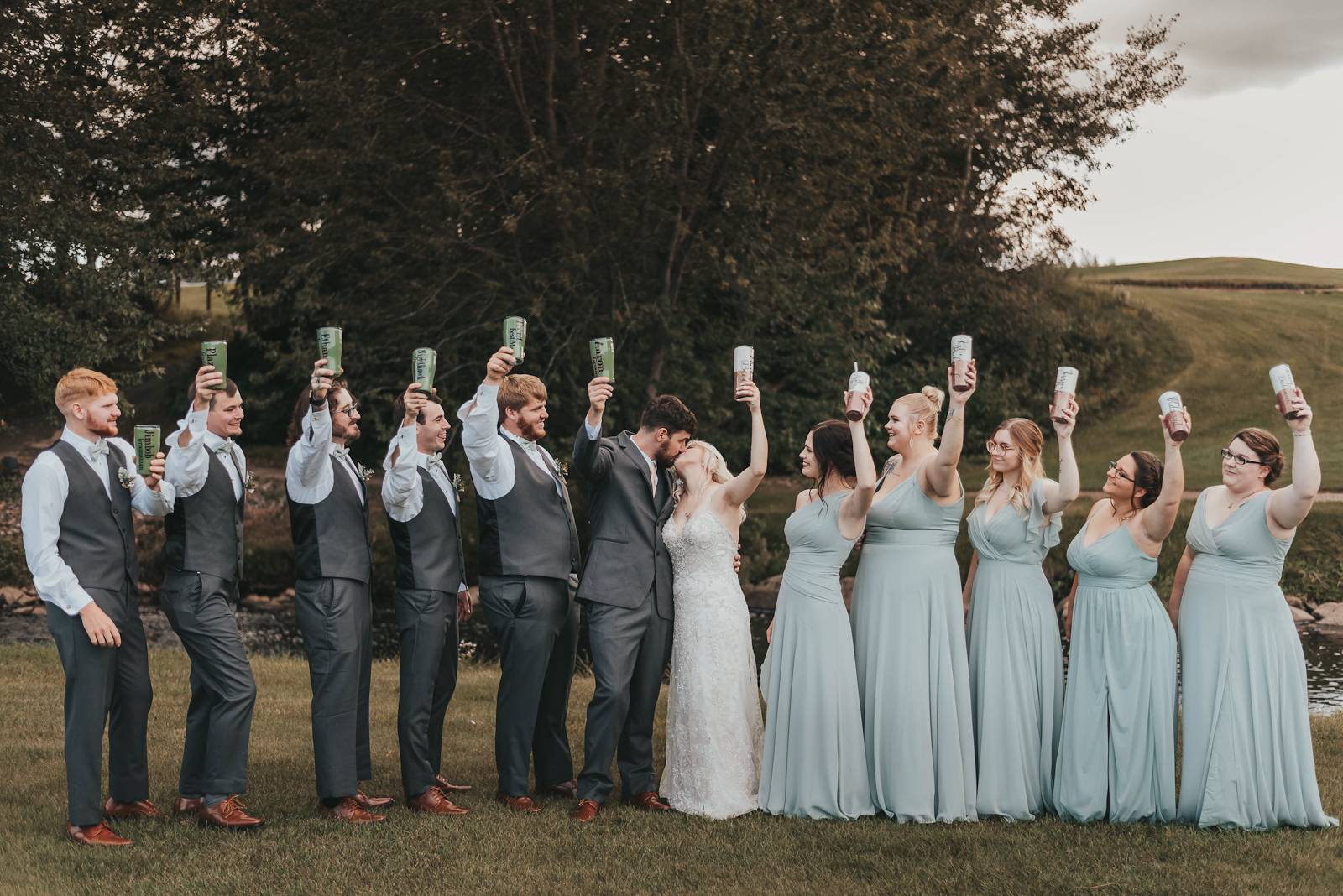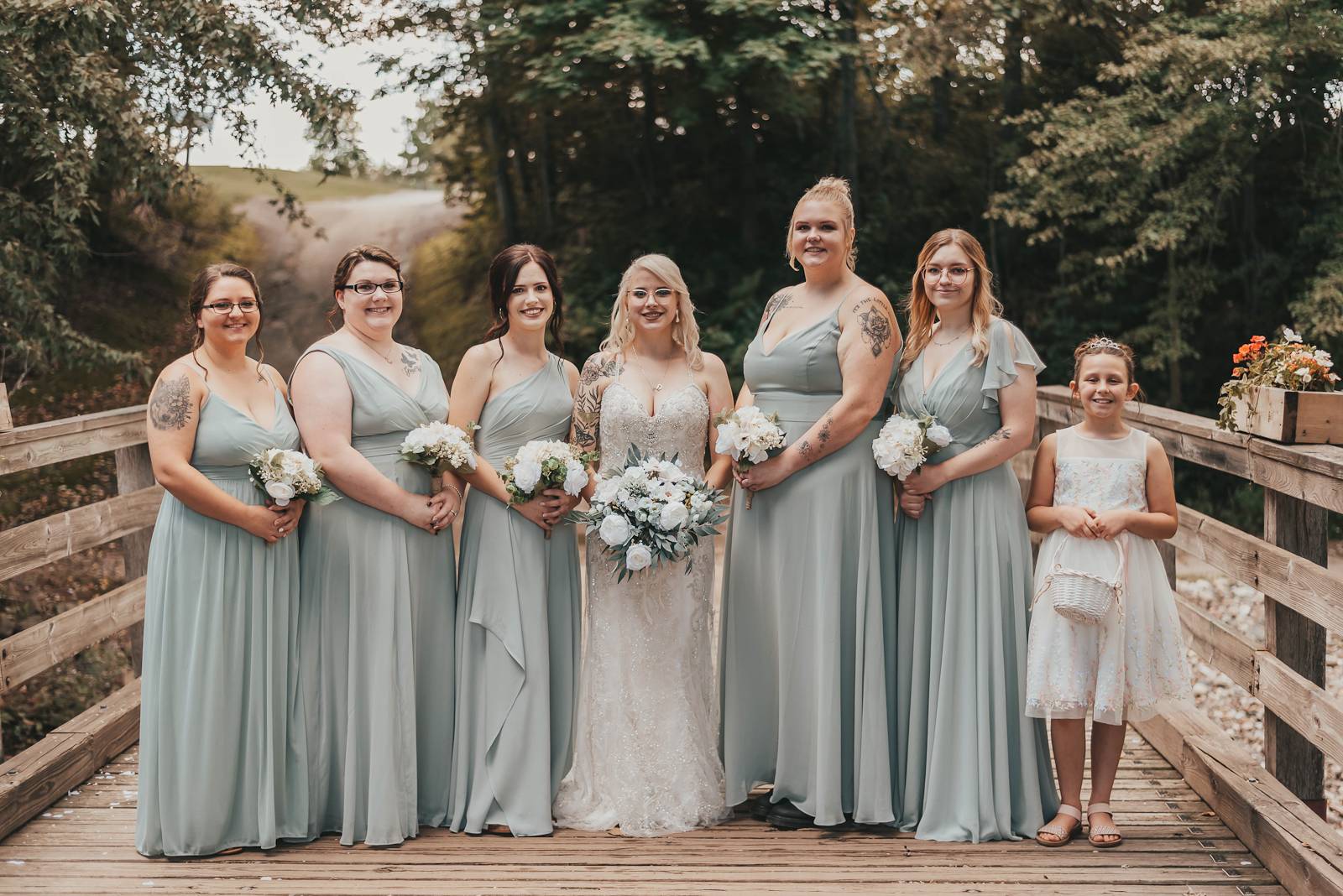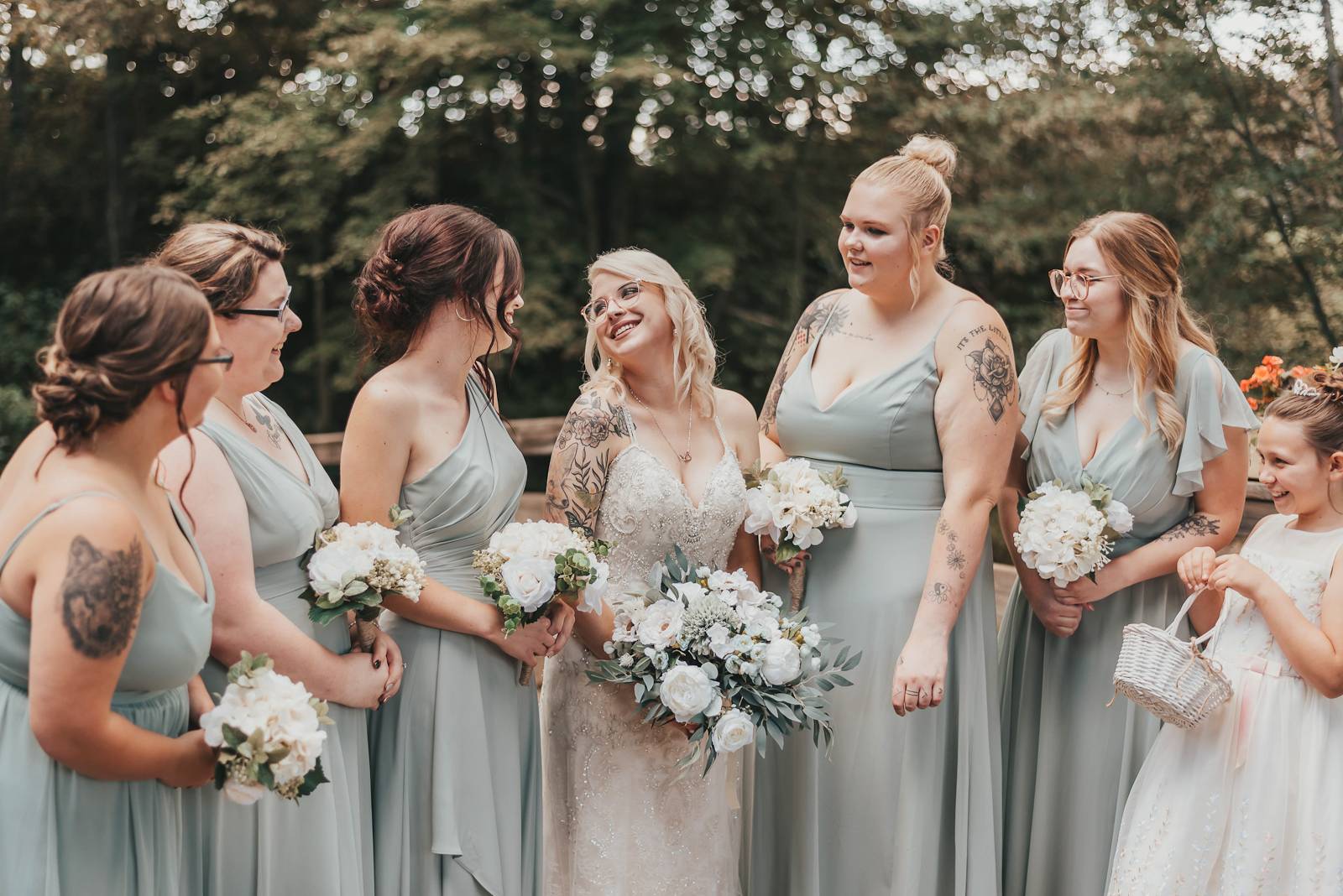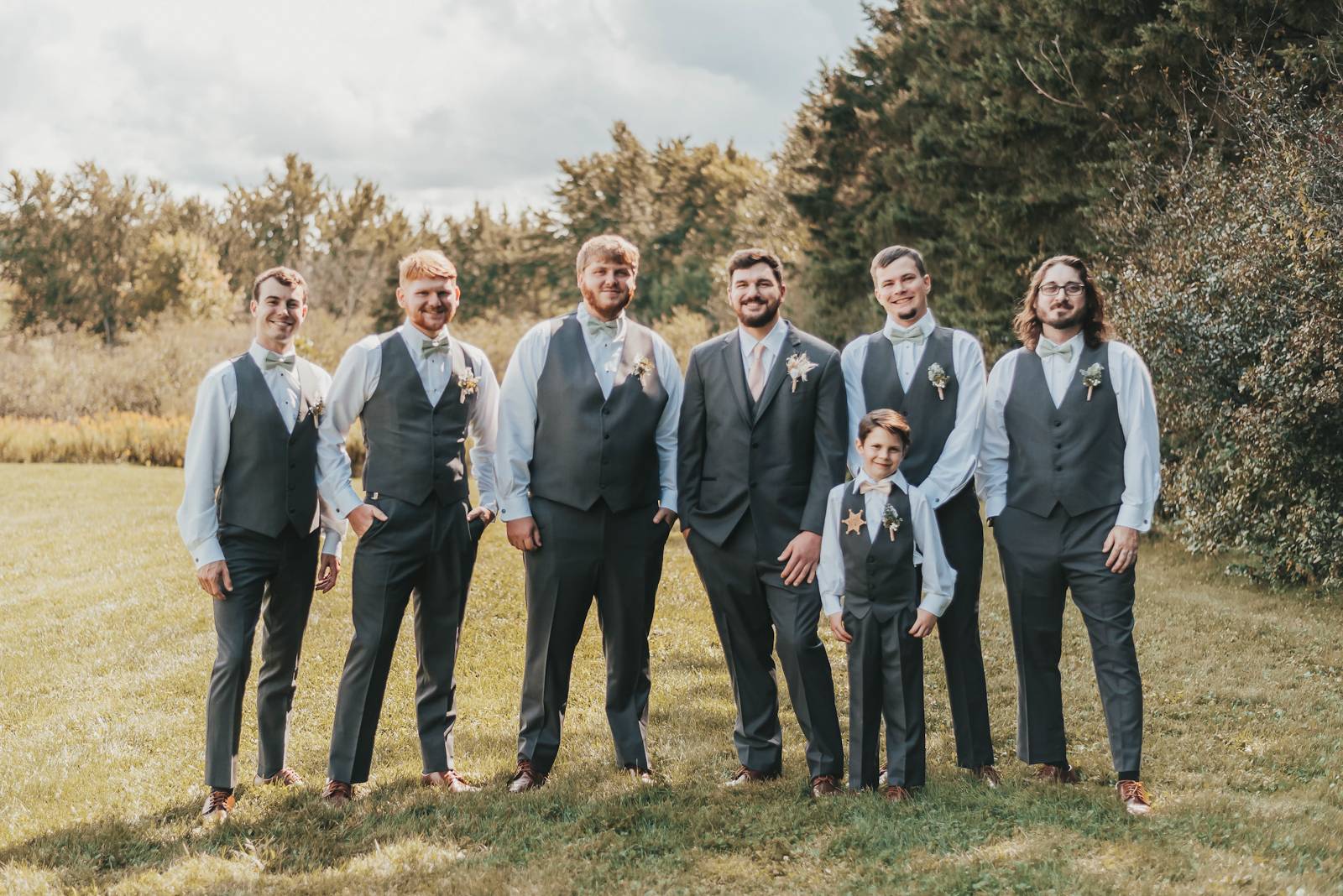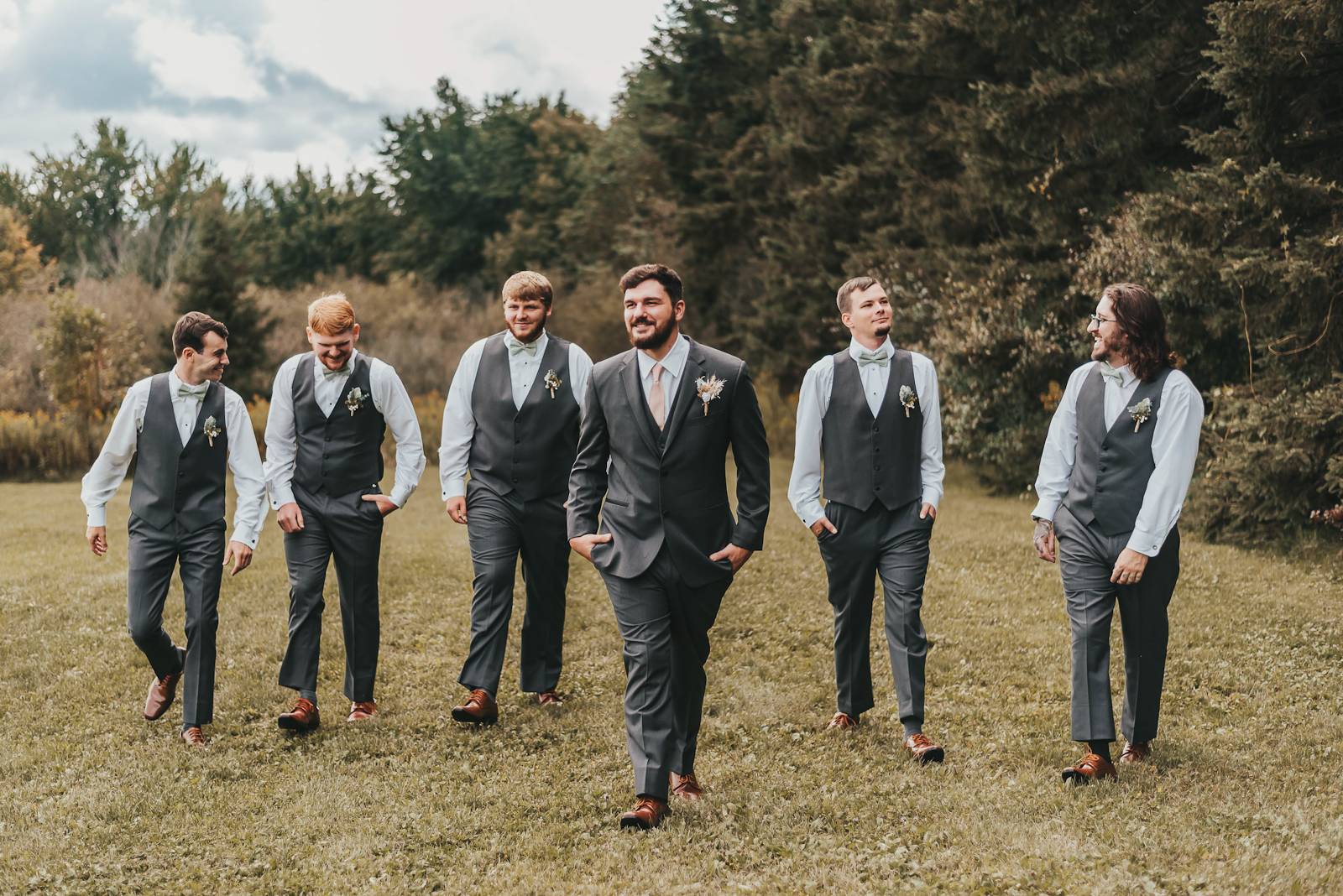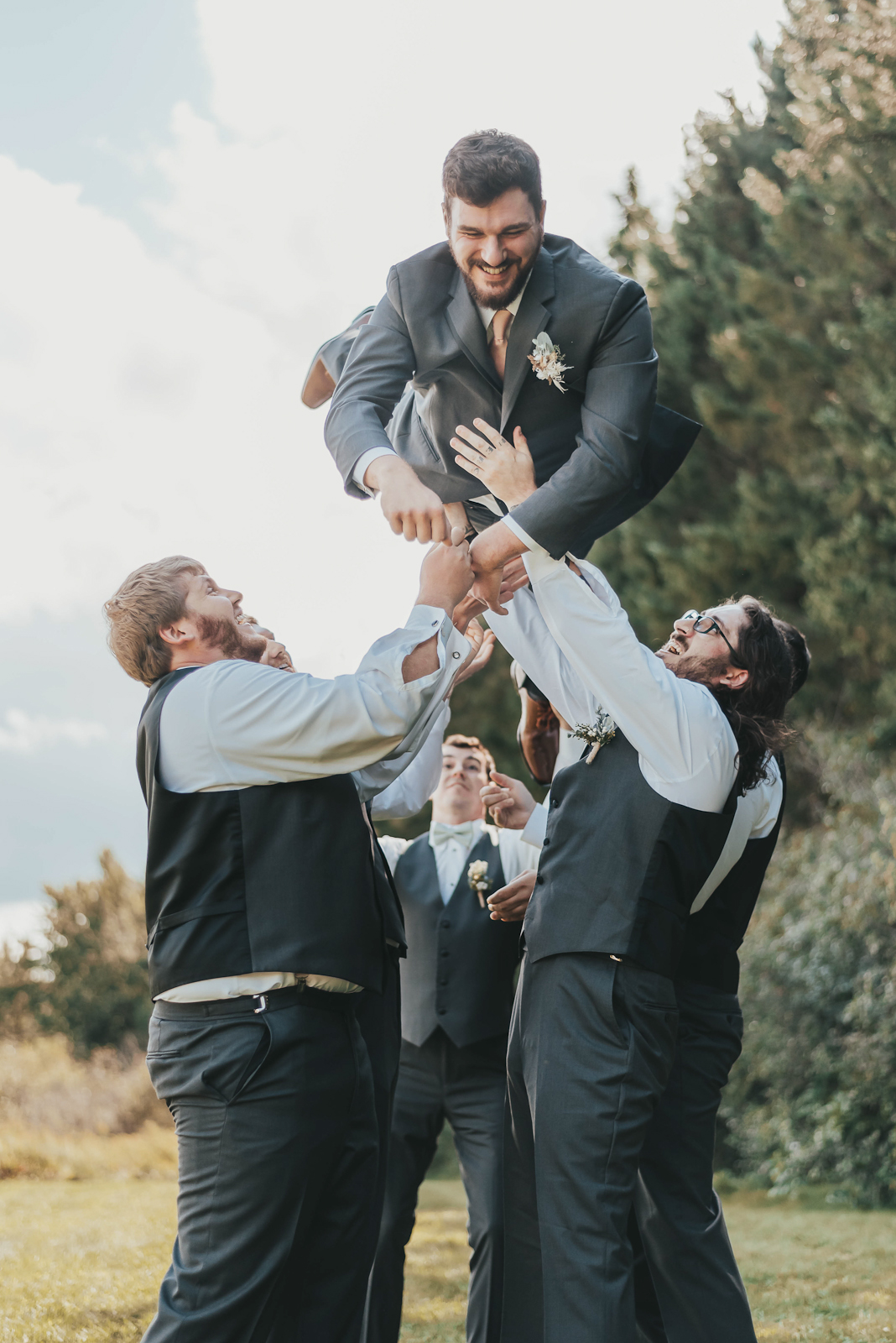 TELL US ABOUT FINDING YOUR ATTIRE: I knew I wanted the guys to wear gray suits, as I felt it was a nice color to go along with our color pallete. Aaron wanted burgundy or navy suits, but I told him no since it would have clashed too much with the colors I really wanted. For me, I had my mind set that I wanted an A-line dress with lace and sleeves. That couldn't have been farther from what I ended up getting. I surprised myself when I walked out with a thin-strapped, beaded, fitted dress. I absolutely fell in love with it, but it was very different from what I had envisioned. For the girls, I had wanted sage green for their dresses, and my only requirement was that they had to have some sort of strap out of preference to me. Other than that, they could each pick out any style they wanted and whatever shoes they felt most comfortable in. I wanted to stay away from them all having to wear one style because I knew it would be hard to find one that wouldn't flatter each of them.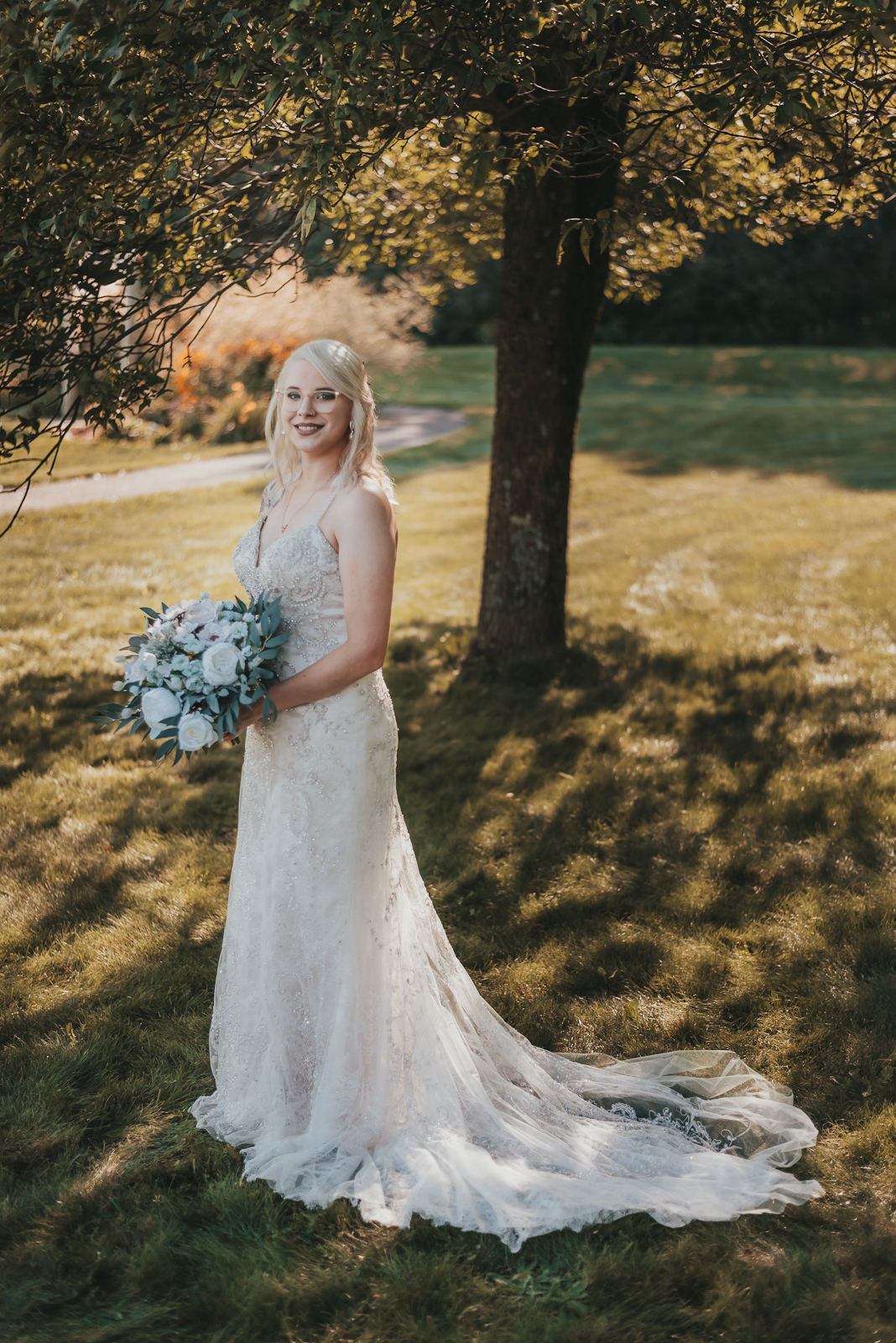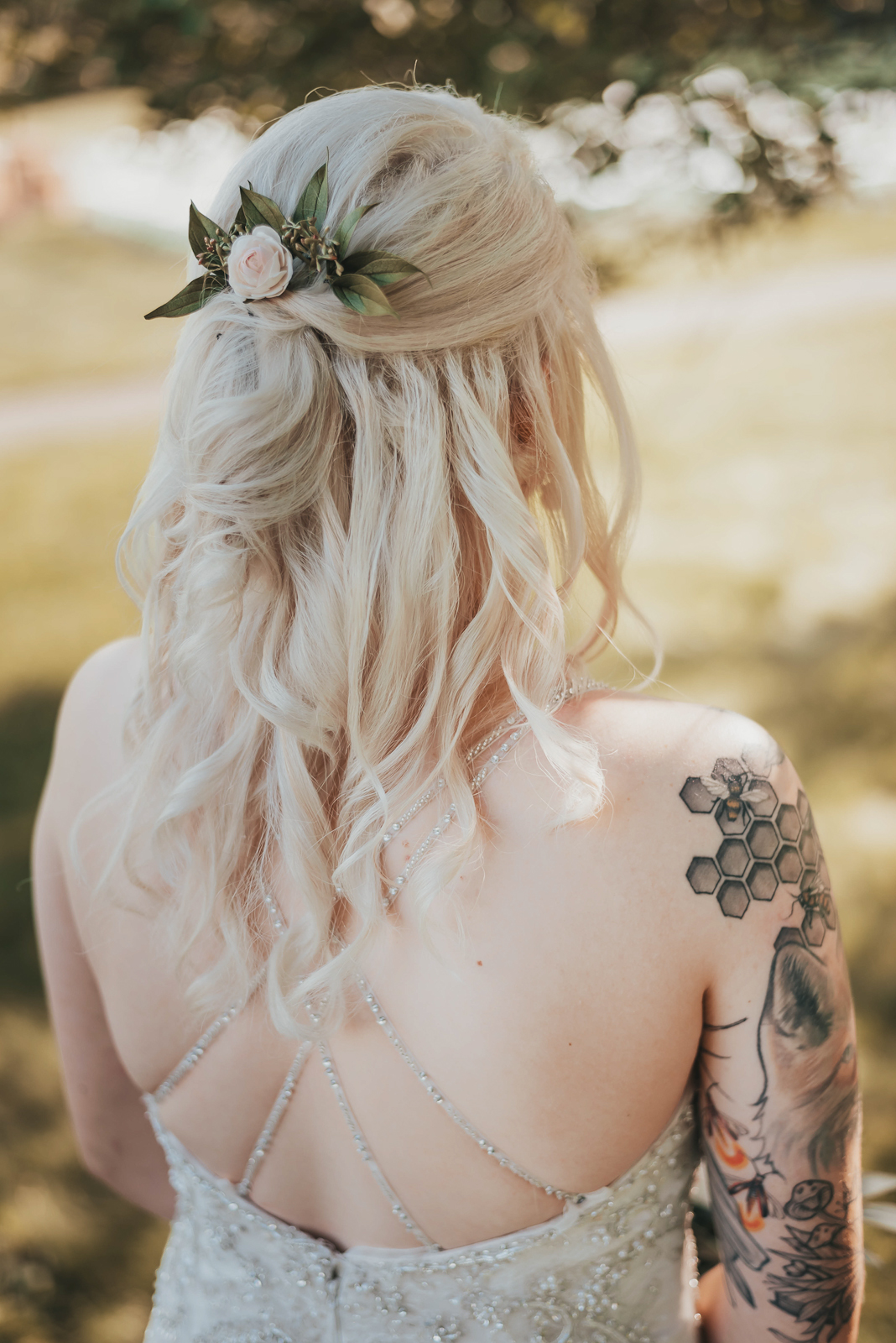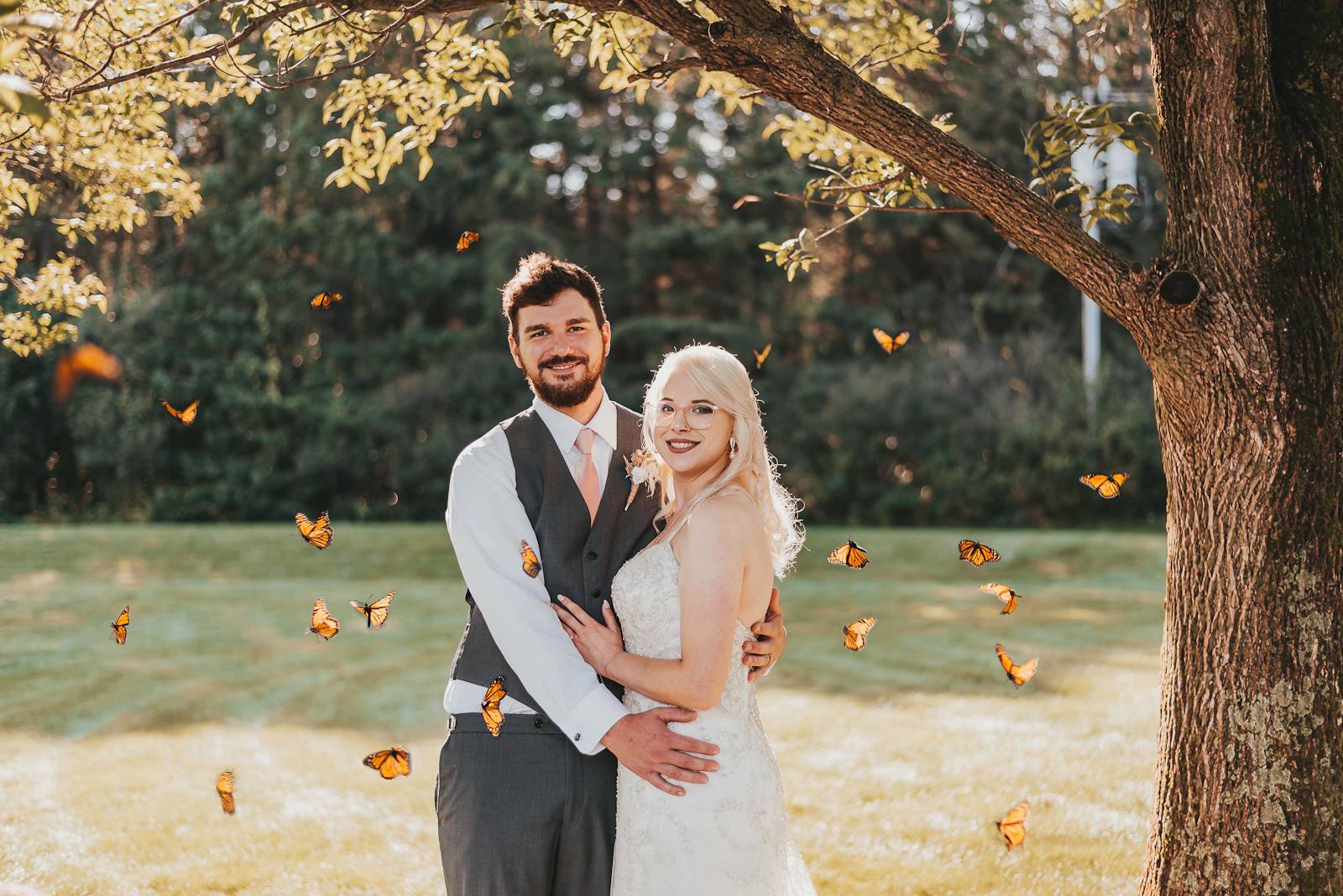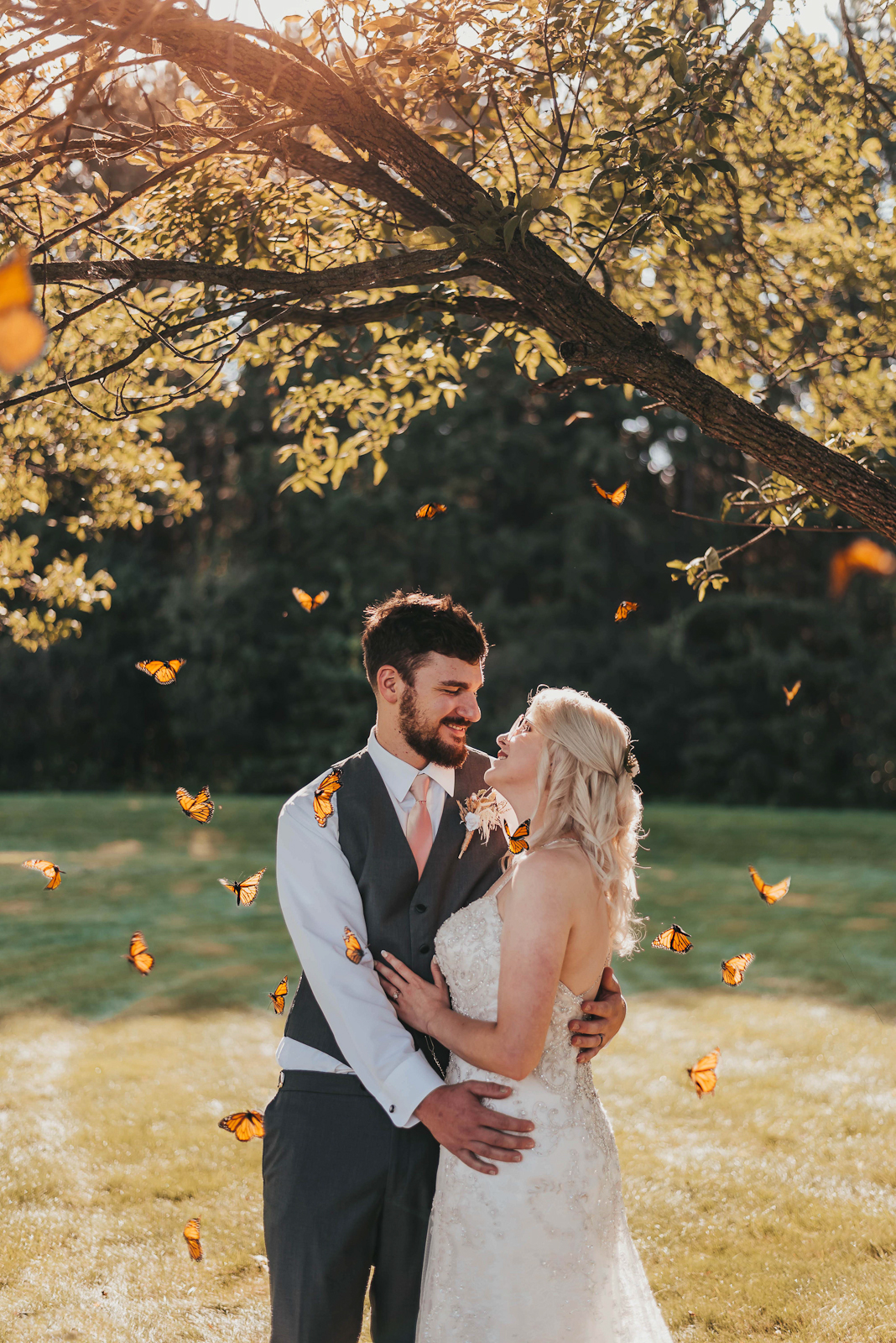 WERE THERE ANY PERSONAL TOUCHES OR DIY ELEMENTS? My mom and I made the bridesmaids' bouquets as well as the boutonnieres we had for our immediate family. My mom and grandma also collected flower petals from their gardens to mix in with the confetti! We did all of the decorating ourselves.
HOW WOULD YOU DESCRIBE YOUR WEDDING THEME/STYLE IN FIVE WORDS OR LESS? Rustic Elegance, as my mom called it.
WHAT WAS YOUR WEDDING COLOR PALETTE? Blush, beige, and sage green.
DESCRIBE YOUR WEDDING FLOWERS: The central green throughout our wedding flowers was eucalyptus, and my bouquet from Etsy had a variety of flowers!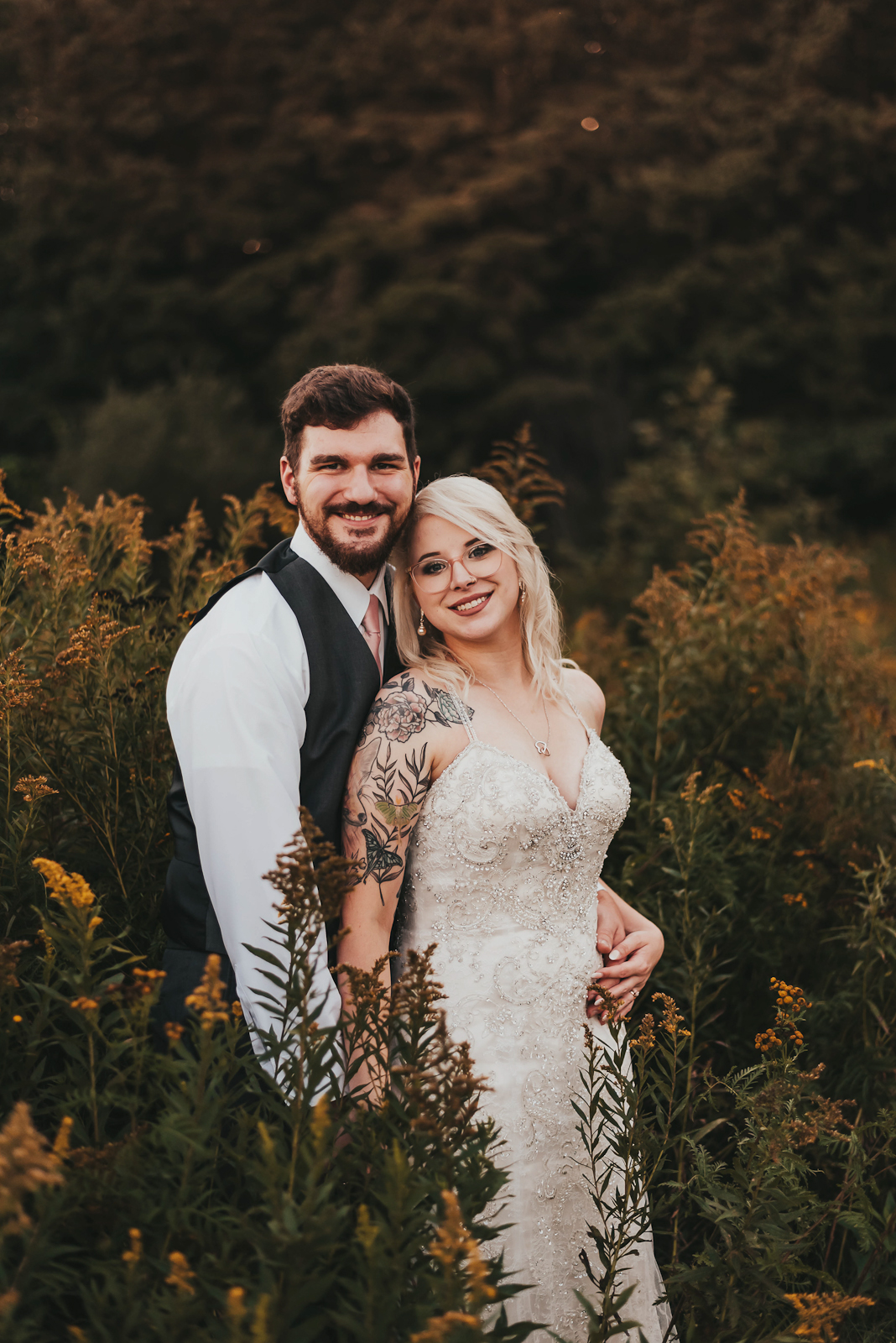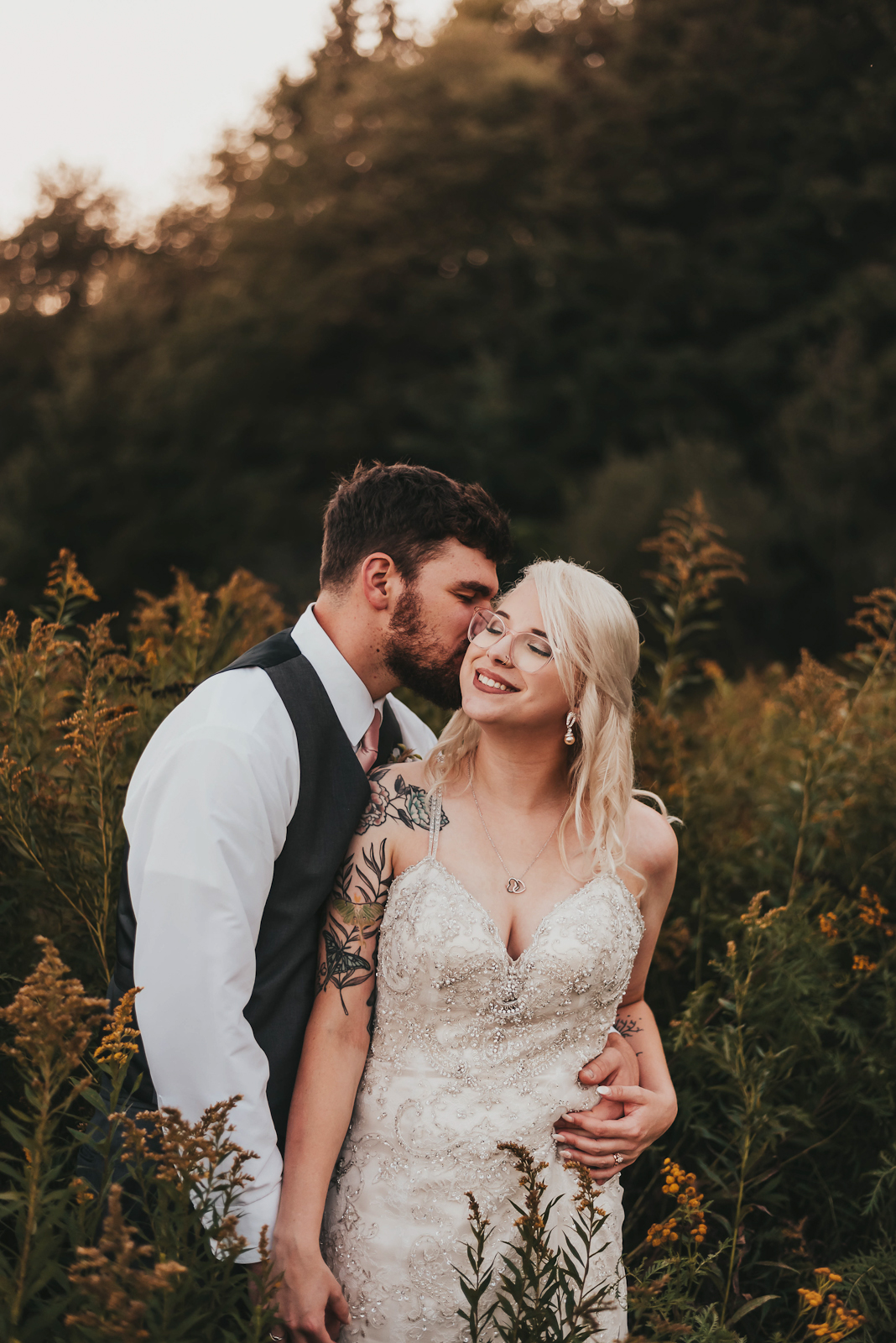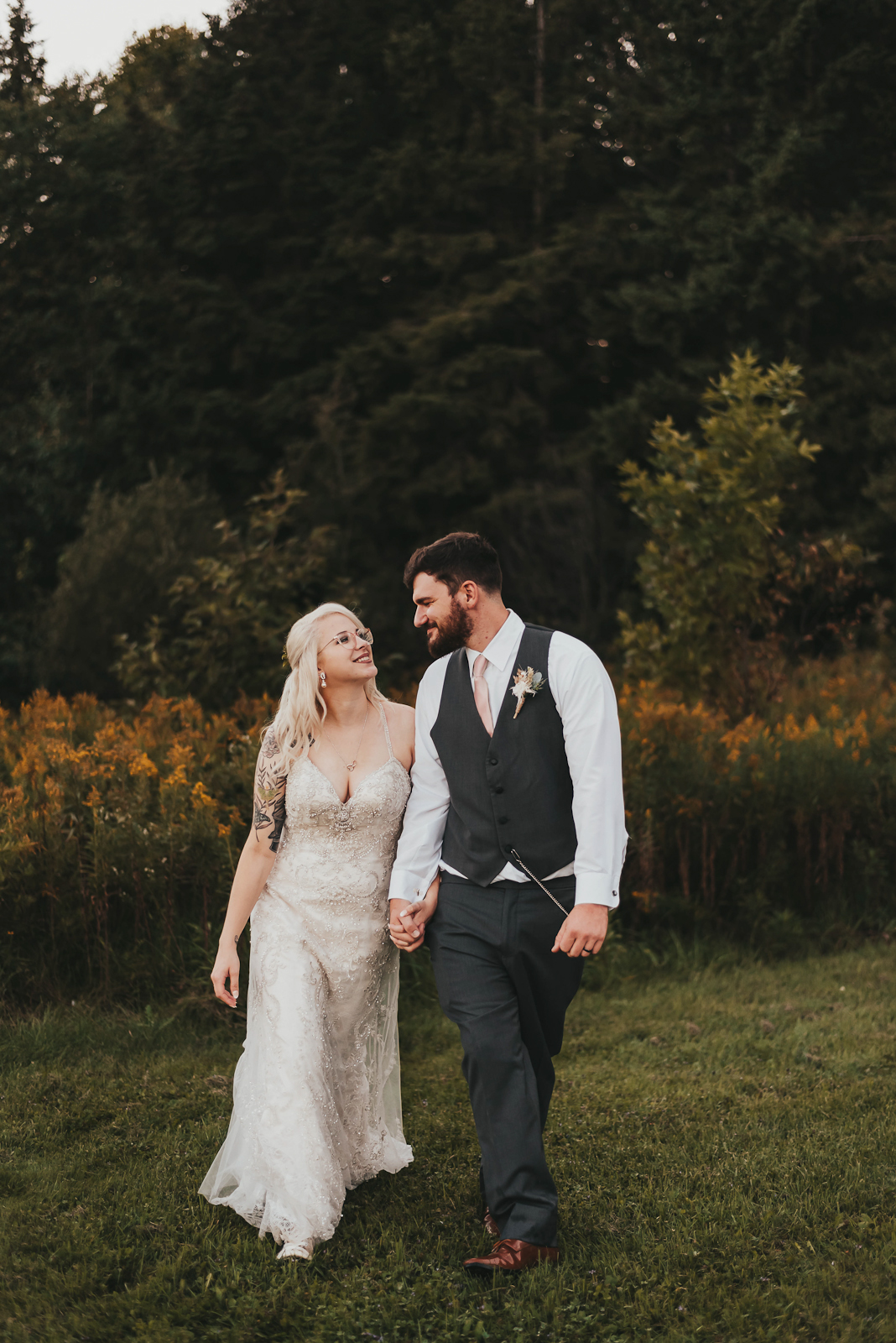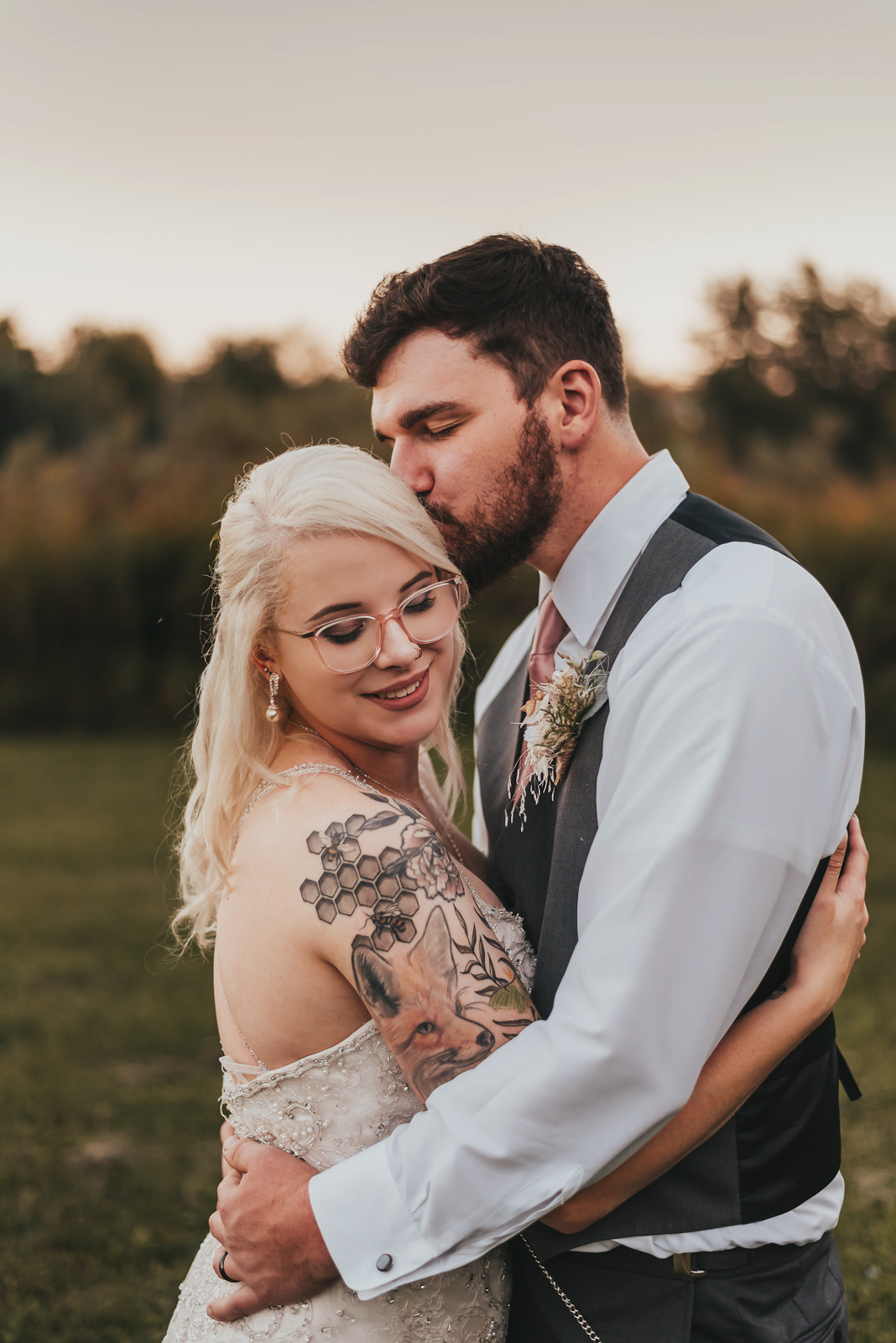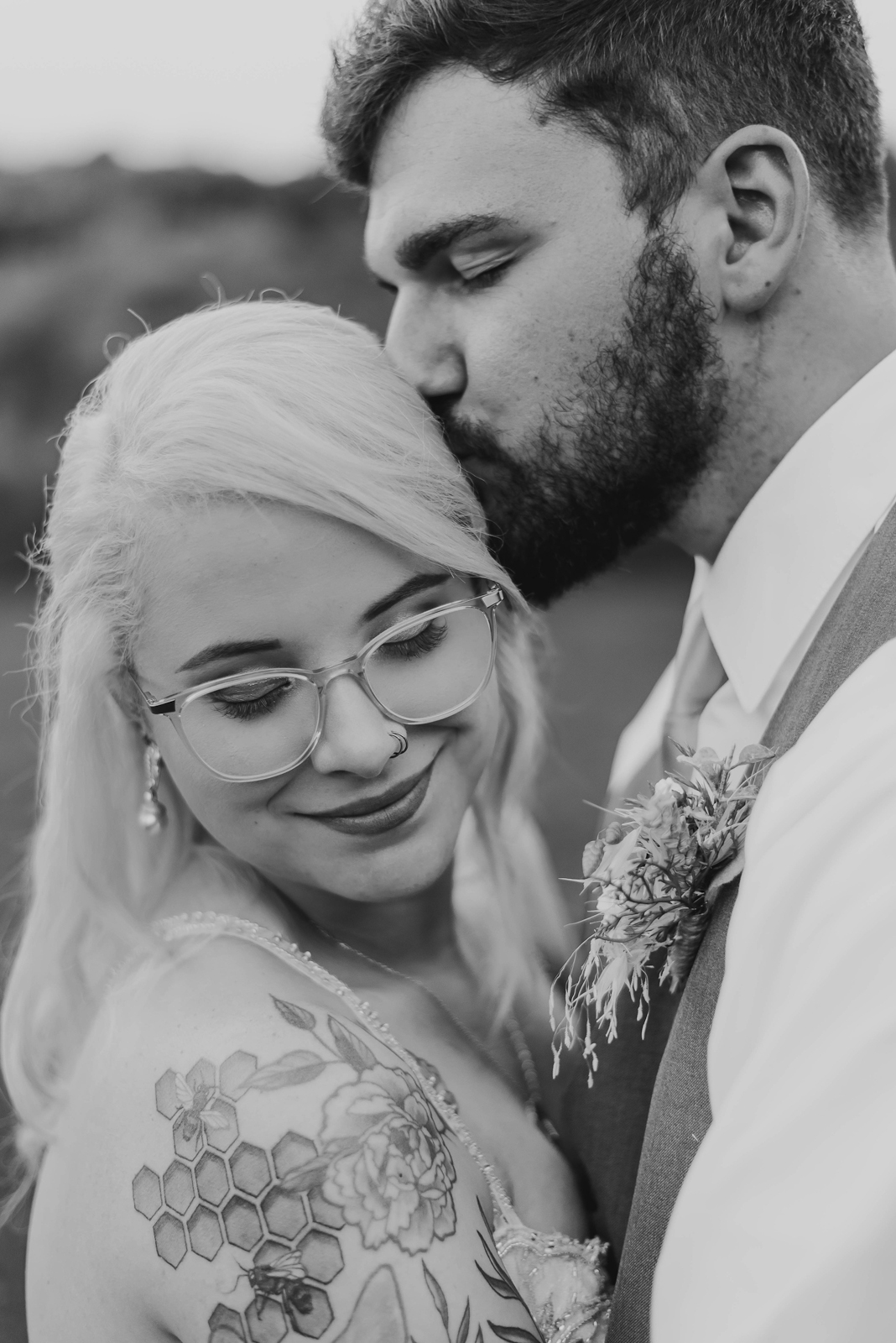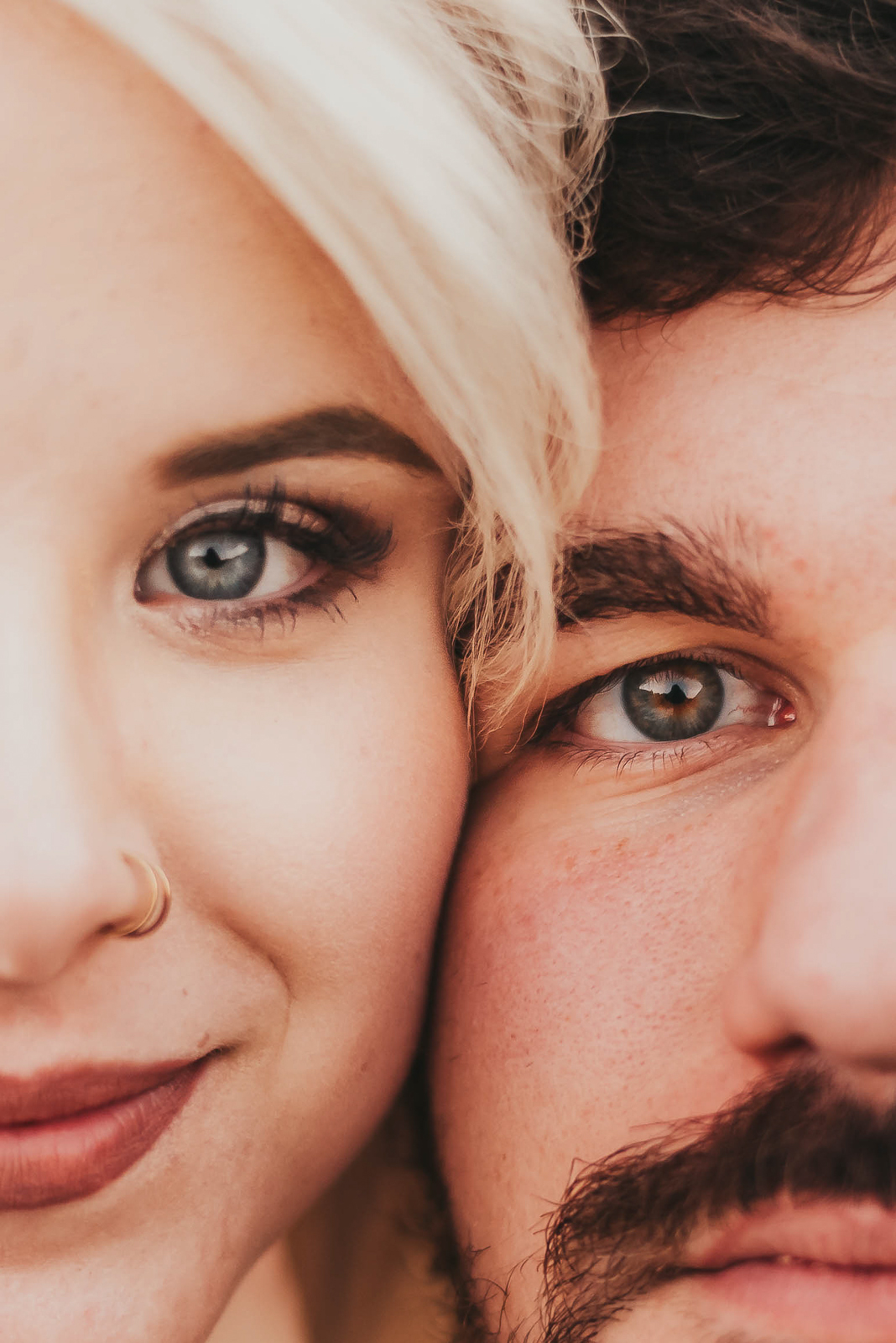 WHAT WAS YOUR INSPIRATION/DESIGN CONCEPT FOR YOUR OVERALL CEREMONY AND RECEPTION DECOR? I really just wanted everything to look simple but beautiful. I didn't want everything to be too over the top.
DID YOU USE ANY SPECIALTY CHAIRS, LINENS, CHARGERS, GLASSWARE, OR DINNERWARE? I feel that the coolest thing we had was our glass candle holders. All of them were mismatched and thrifted! It took quite a long time, but we managed to gather all 62 that we needed. I absolutely love how unique they all are and have yet to decide which ones to part with.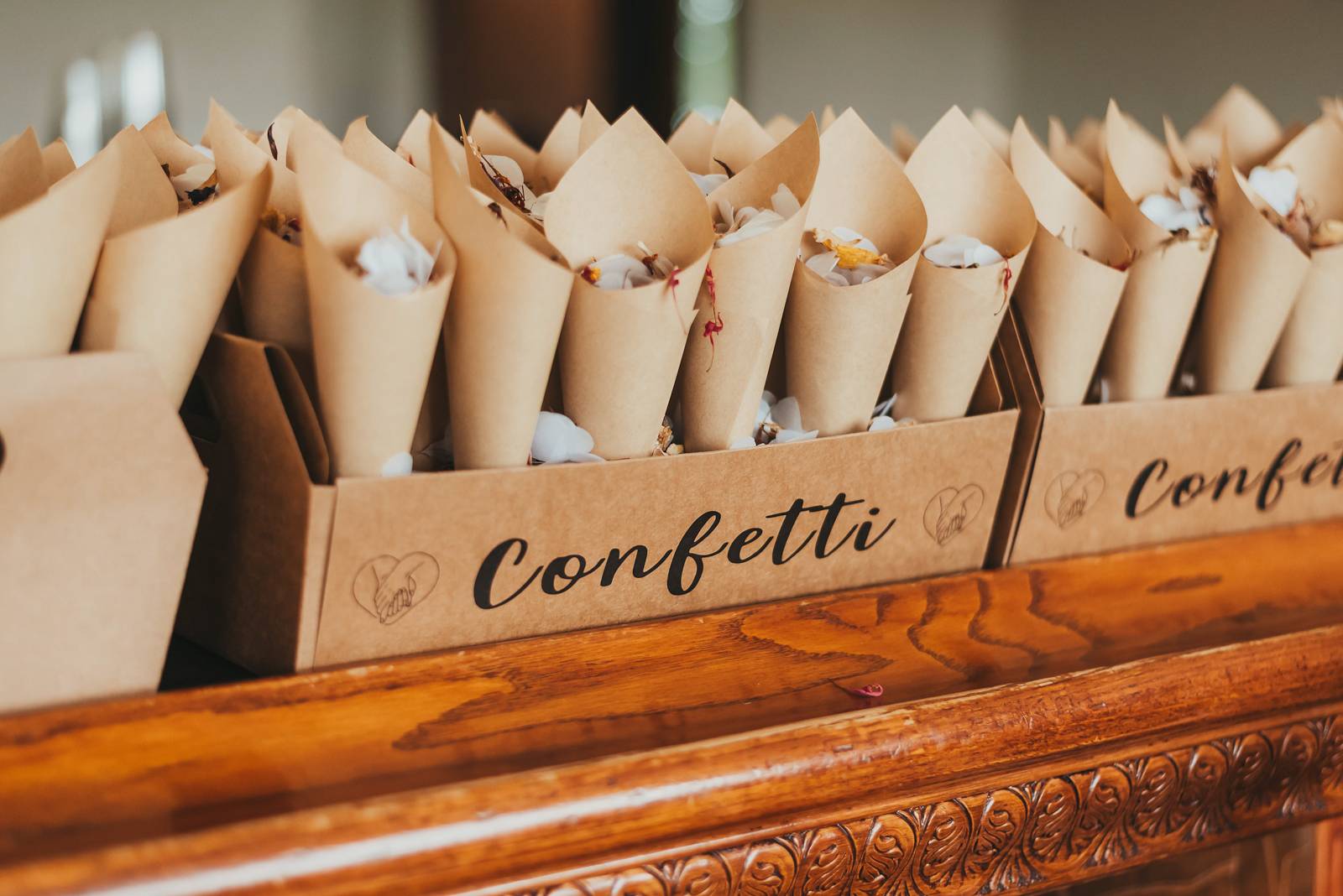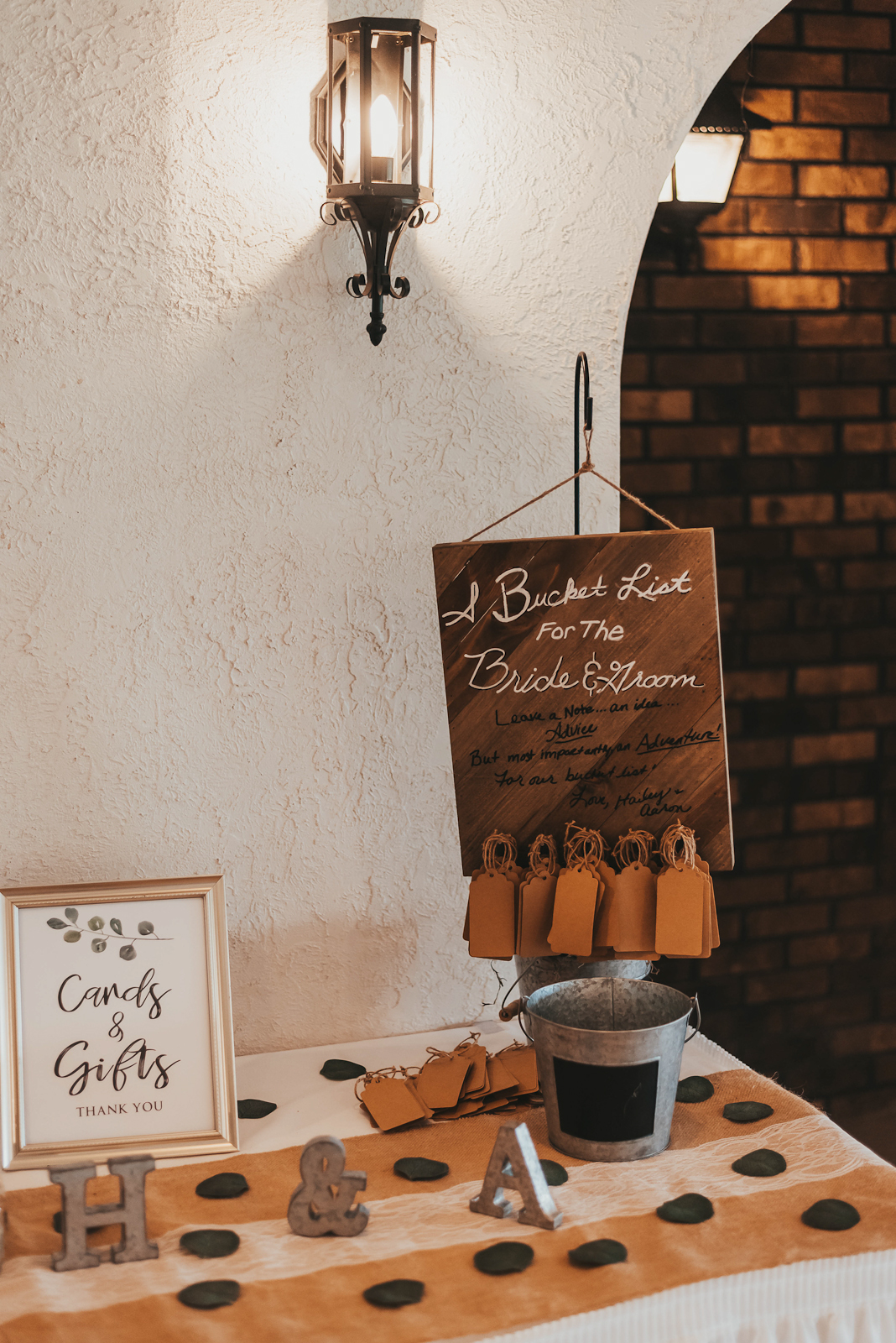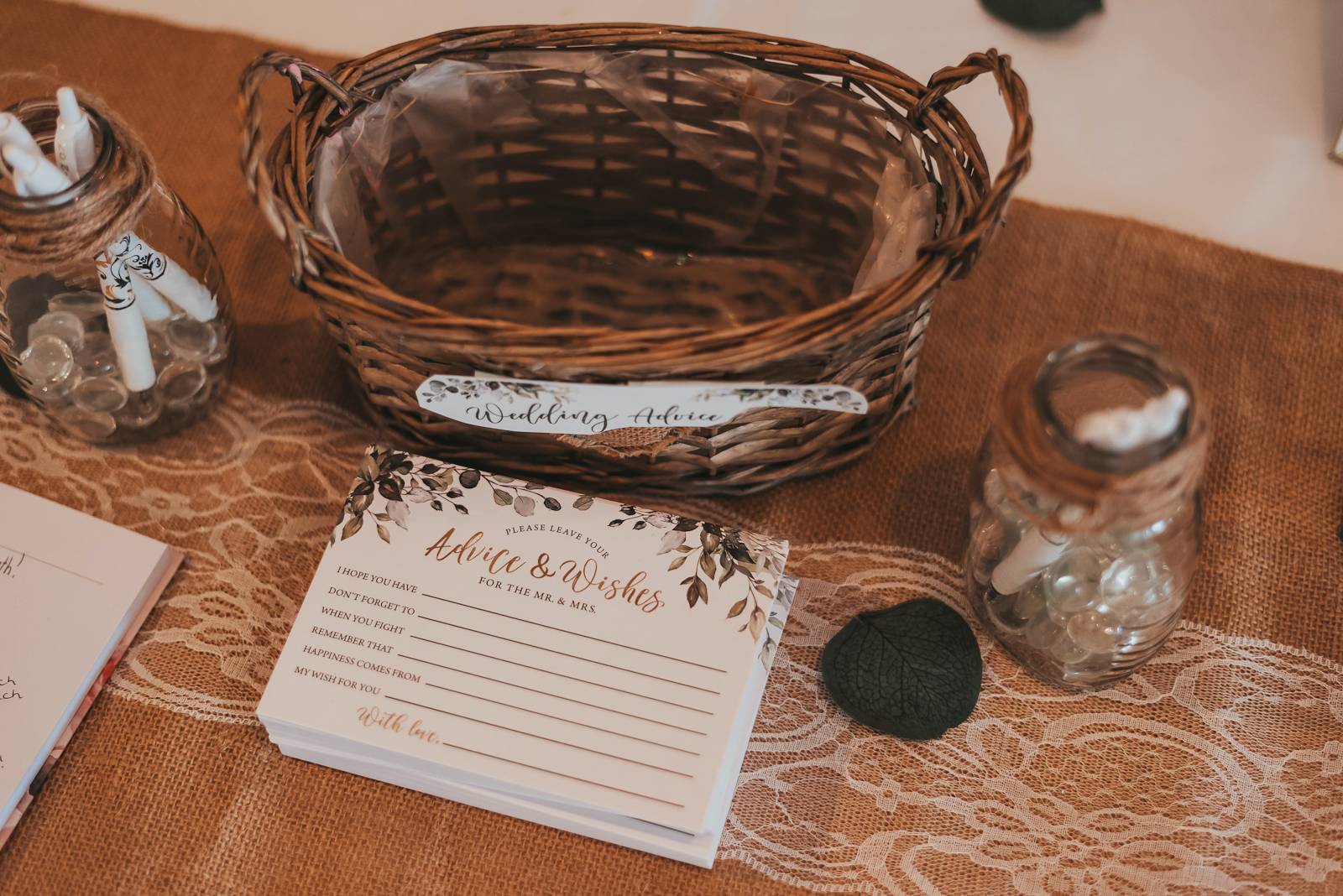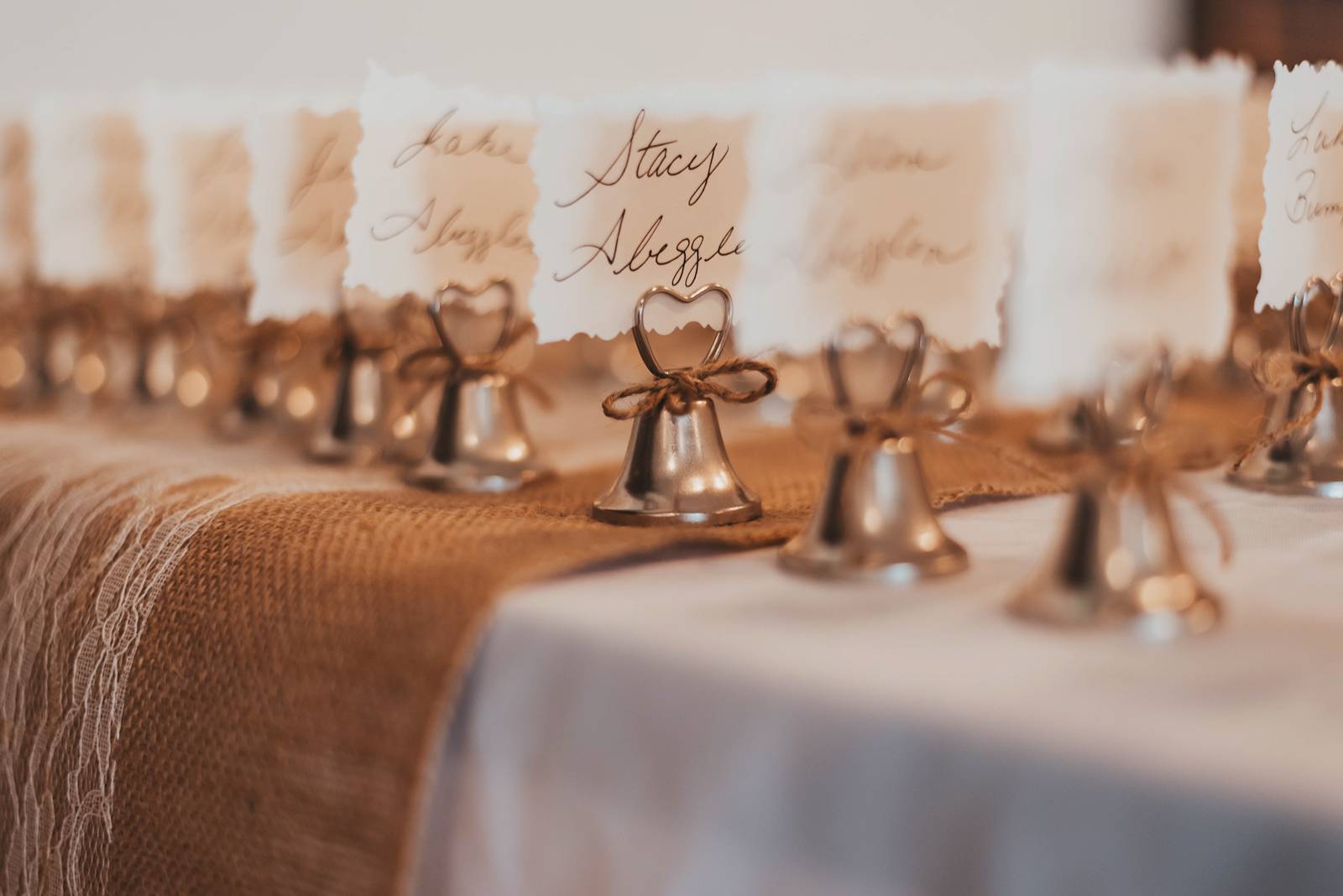 TELL US ABOUT THE FOOD, DESSERT, AND ANY SPECIALTY BEVERAGES ON THE MENU: Aaron mainly picked out the food; my only request was cheesy potatoes! All the desserts came from a bakery I work at, and my dad loves donuts, so I decided to have a variety of cupcakes and donuts on display! For our cocktail hour, we had an Amaretto Old Fashioned Sour as the specialty drink - it's my favorite!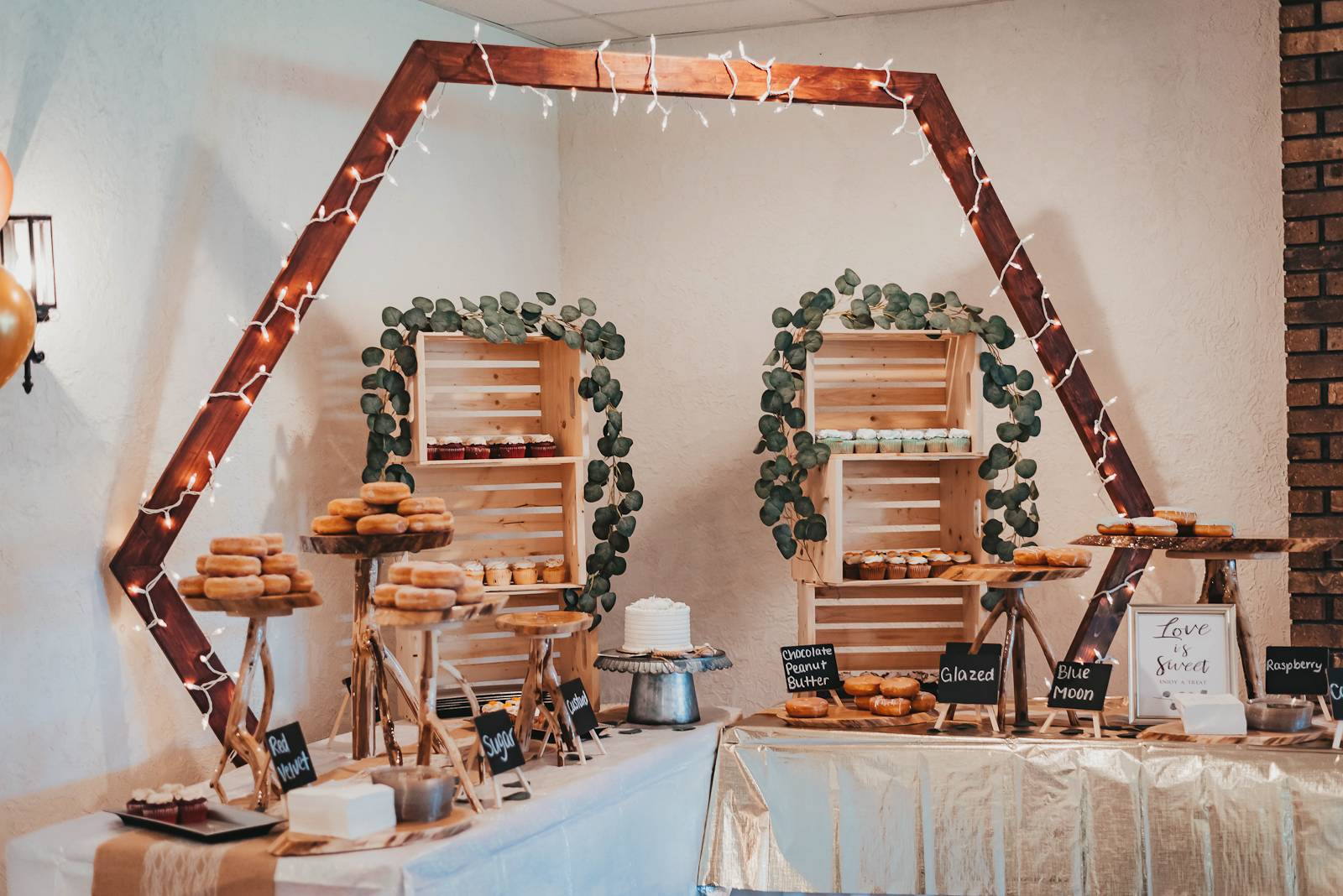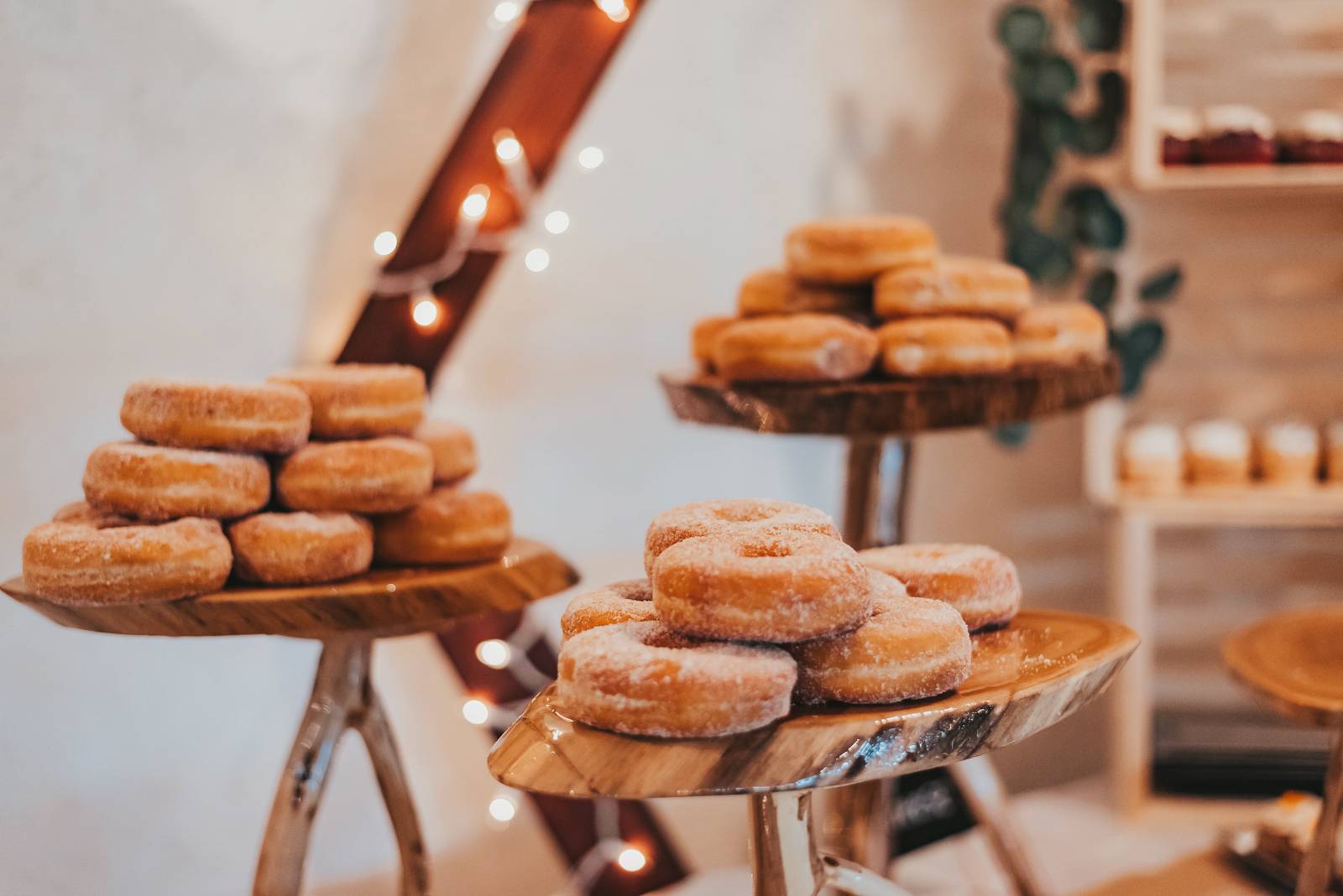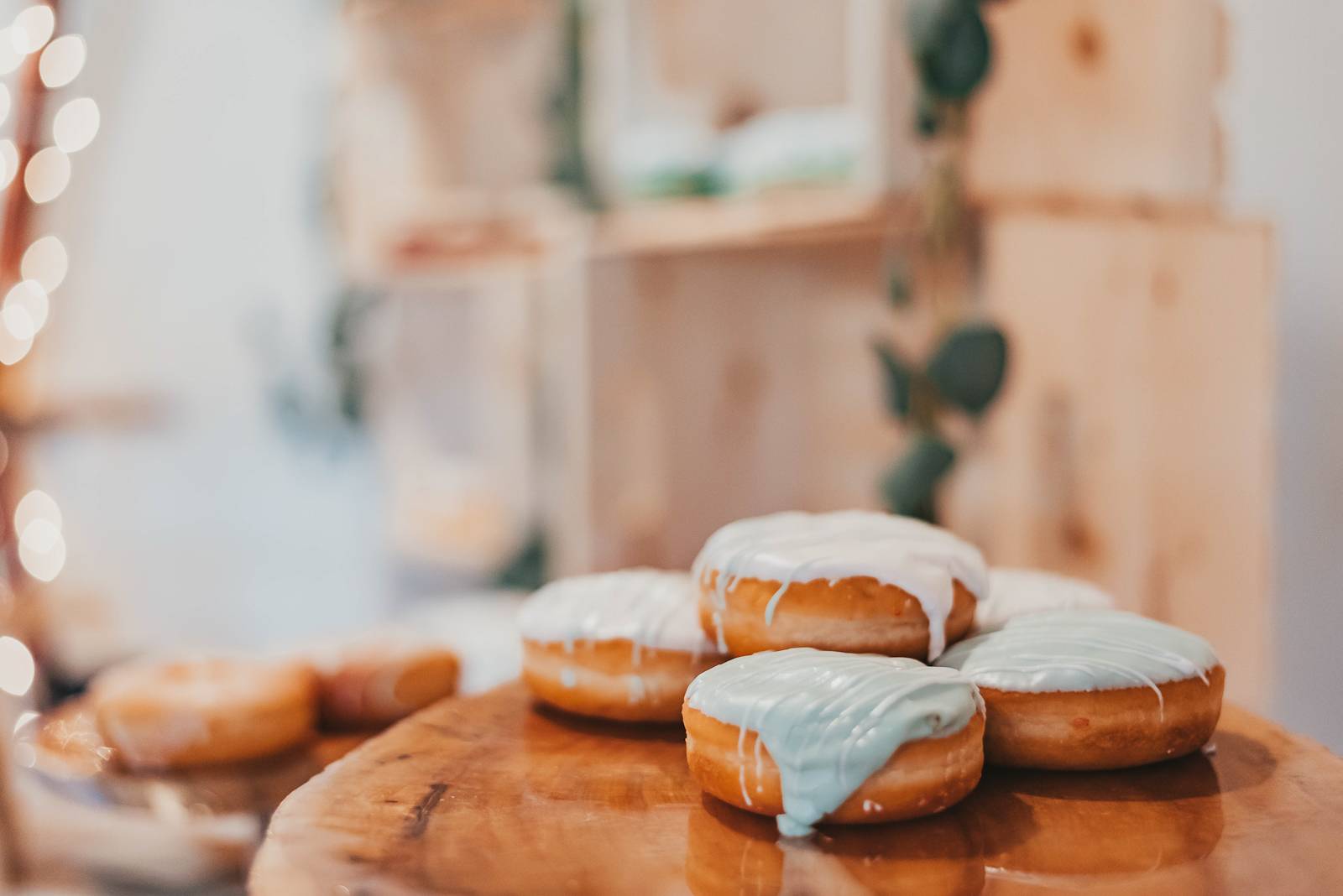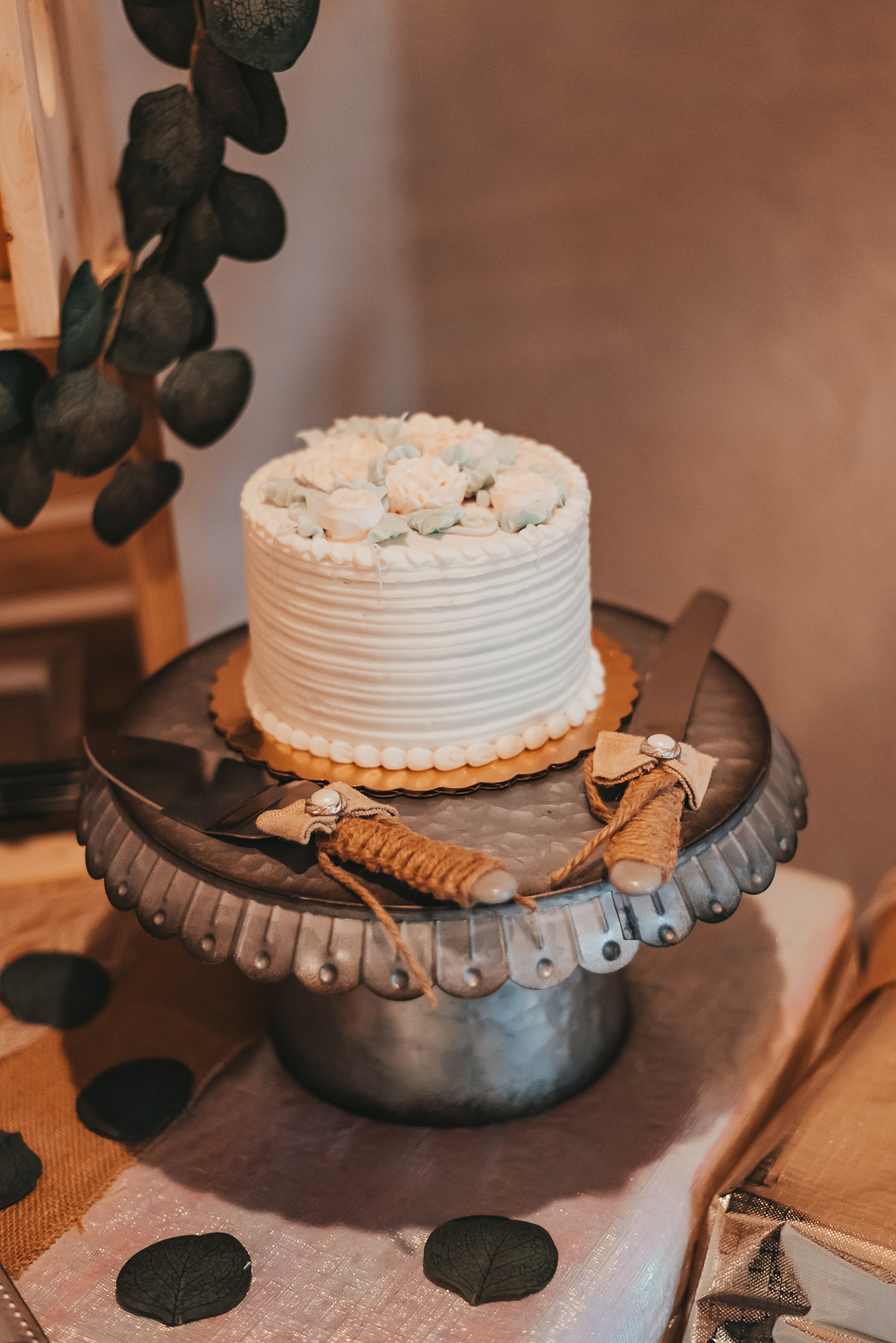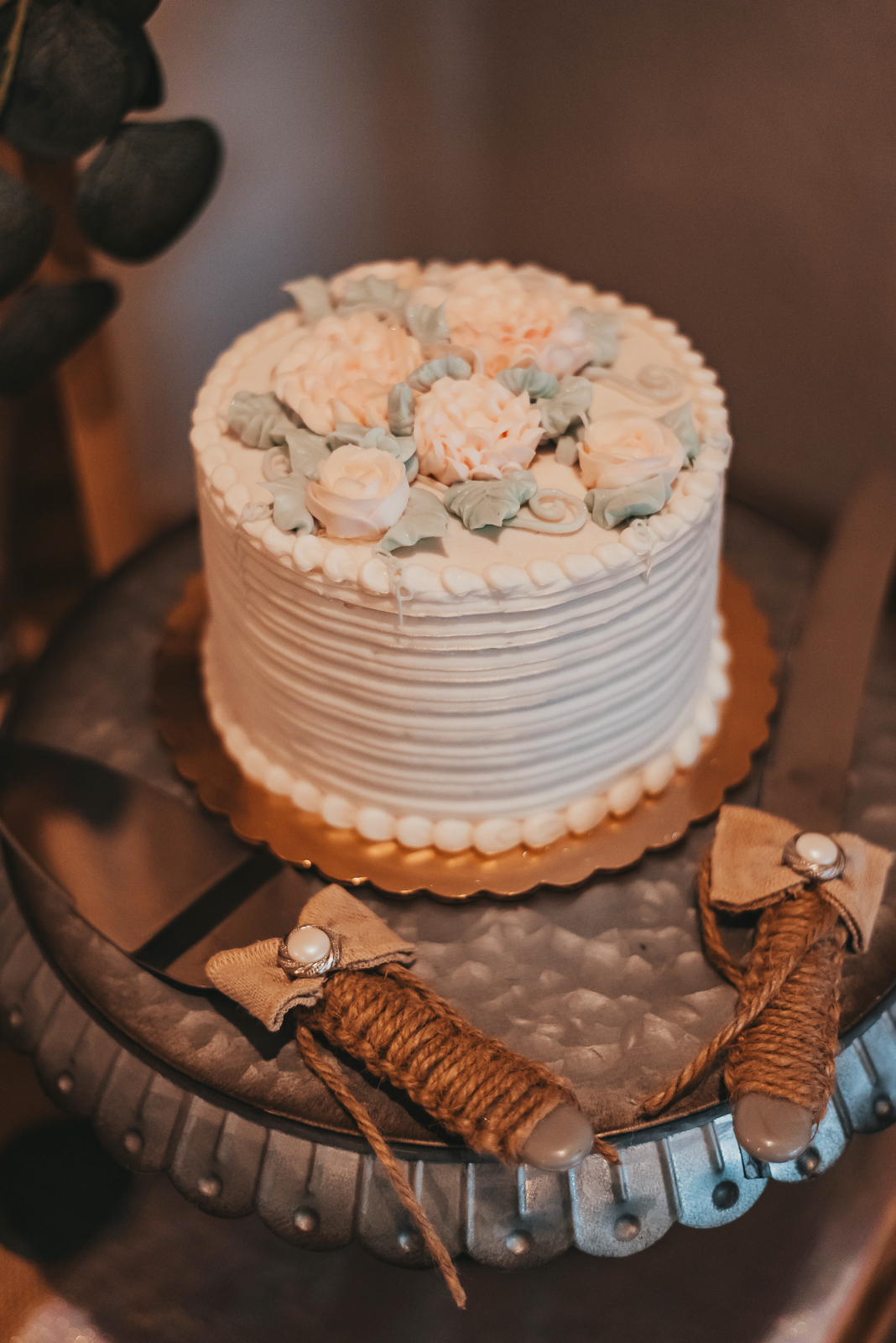 WHAT WAS YOUR FAVORITE MOMENT FROM YOUR WEDDING? My favorite moment was having a first look with my dad and my three older brothers. I have a very special relationship with all of them, and that I will cherish that moment forever. I'm so grateful to Alexa for capturing it, so I'll always have those photos to look back on. I expected my dad to tear up but as soon as I told them all to turn around, I was the one who started to cry. My brother Adam kept trying to pep-talk me to "knock it off, hold it in, there is no crying here, and not to ruin my make up." They're four of the most important men in my life, so it meant the world to have their love and support on the big day.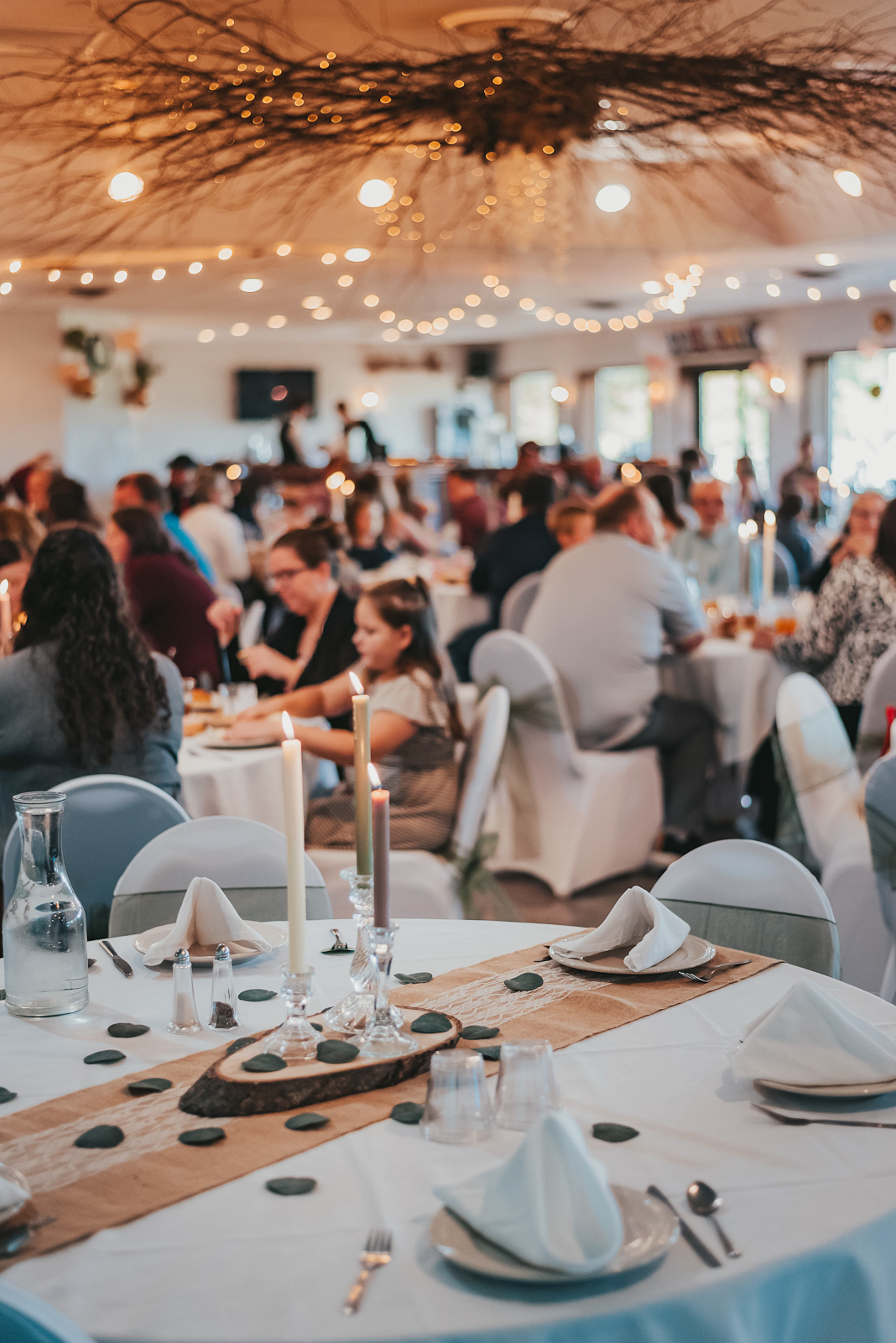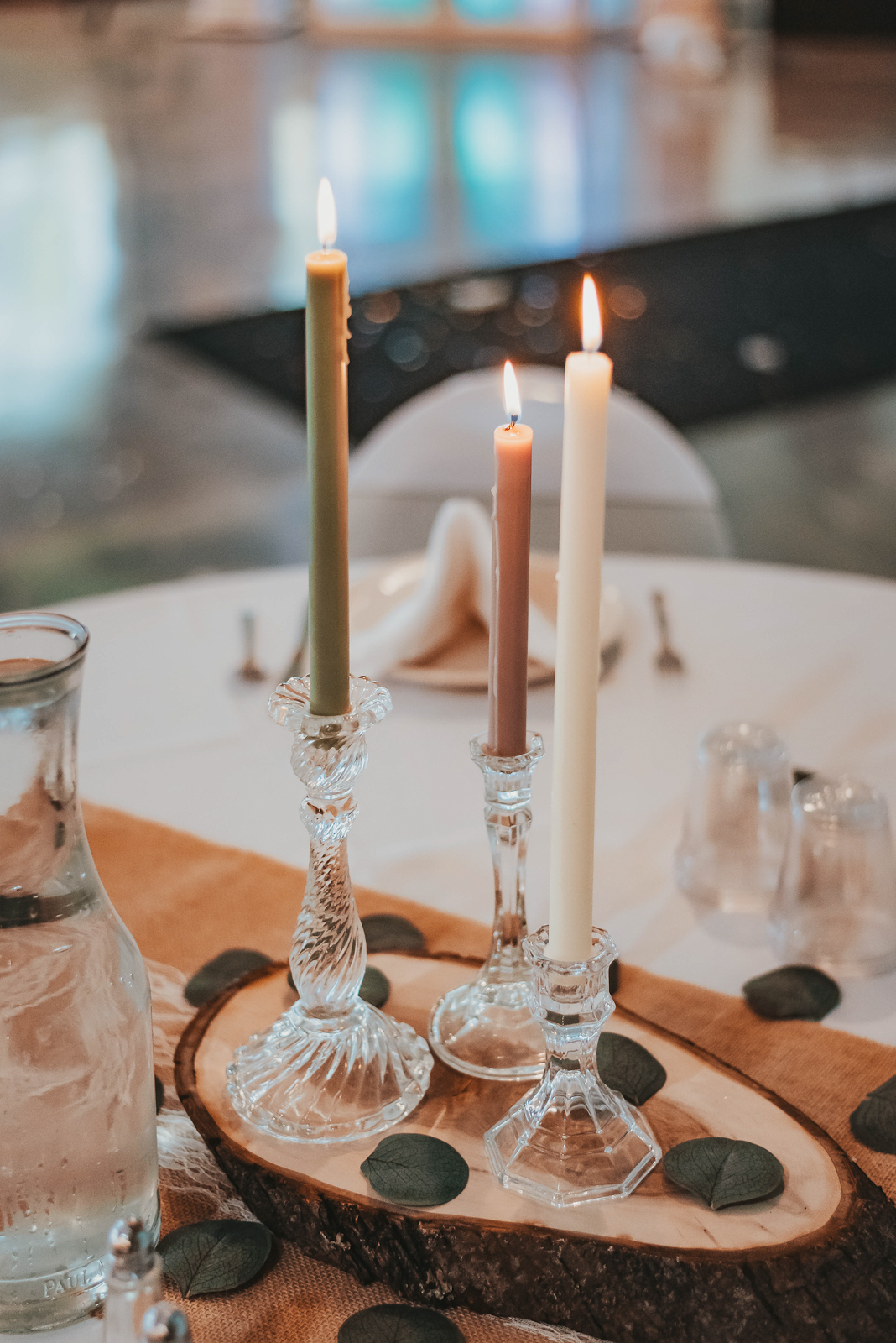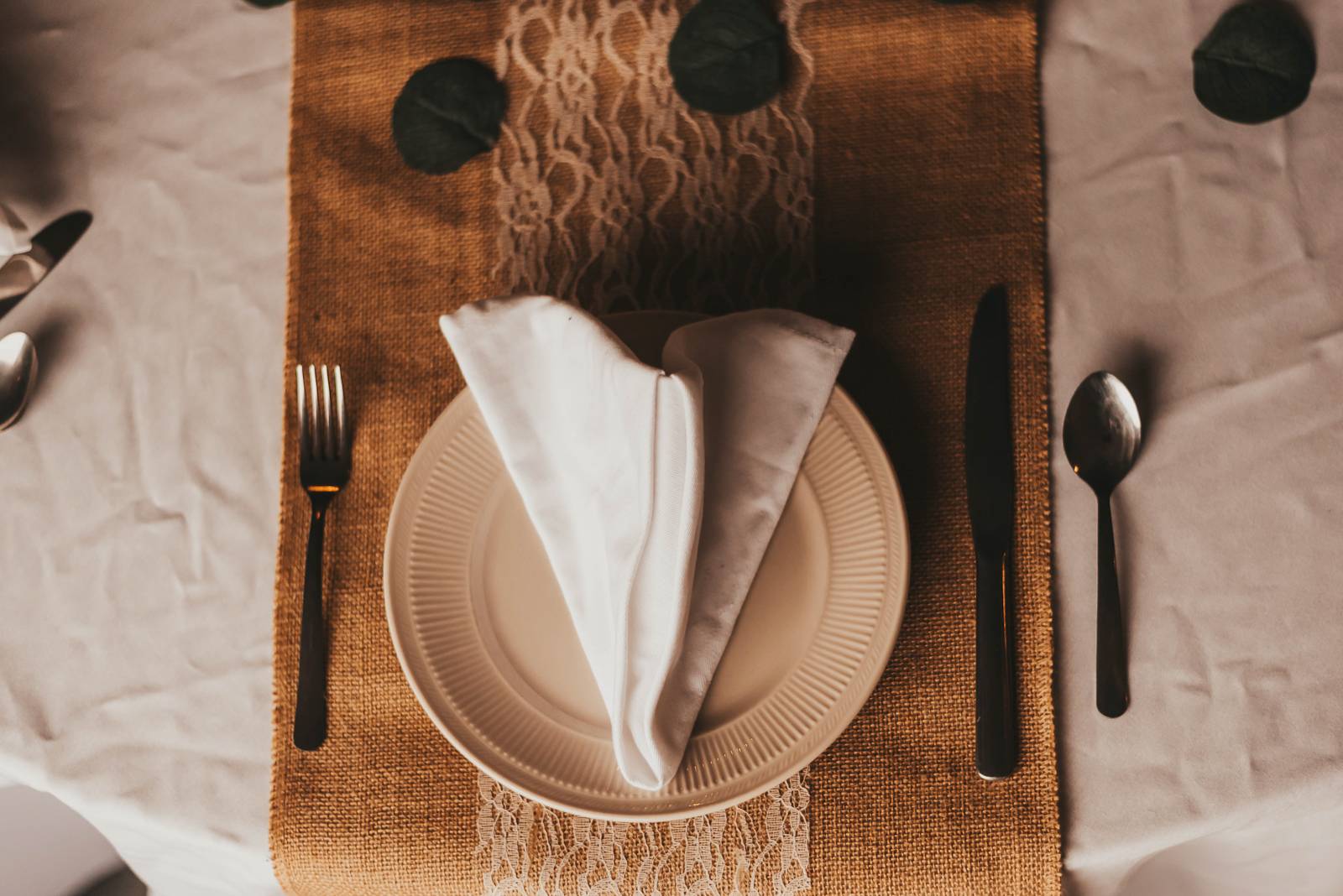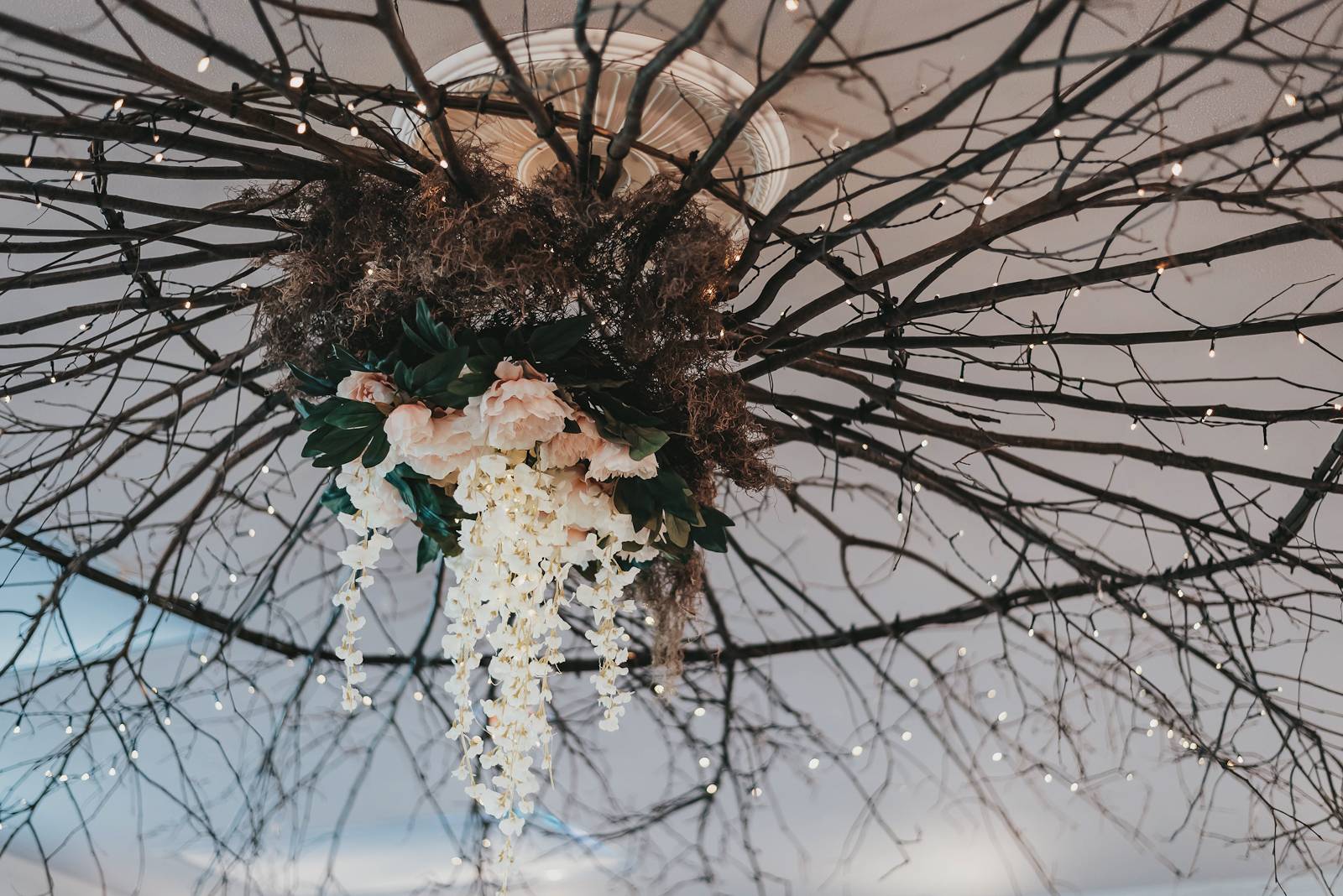 TELL US ABOUT YOUR HONEYMOON PLANS: We don't have any official plans yet, but Aaron would like to go to a resort in Mexico!
WHAT DOES LIFE LOOK LIKE AFTER THE WEDDING? I'm still working towards my nursing degree, and Aaron and I have big goals, so he's working hard on the road to make them happen and helping support us while I'm in school. We have discussed starting a family of our own within a year or two.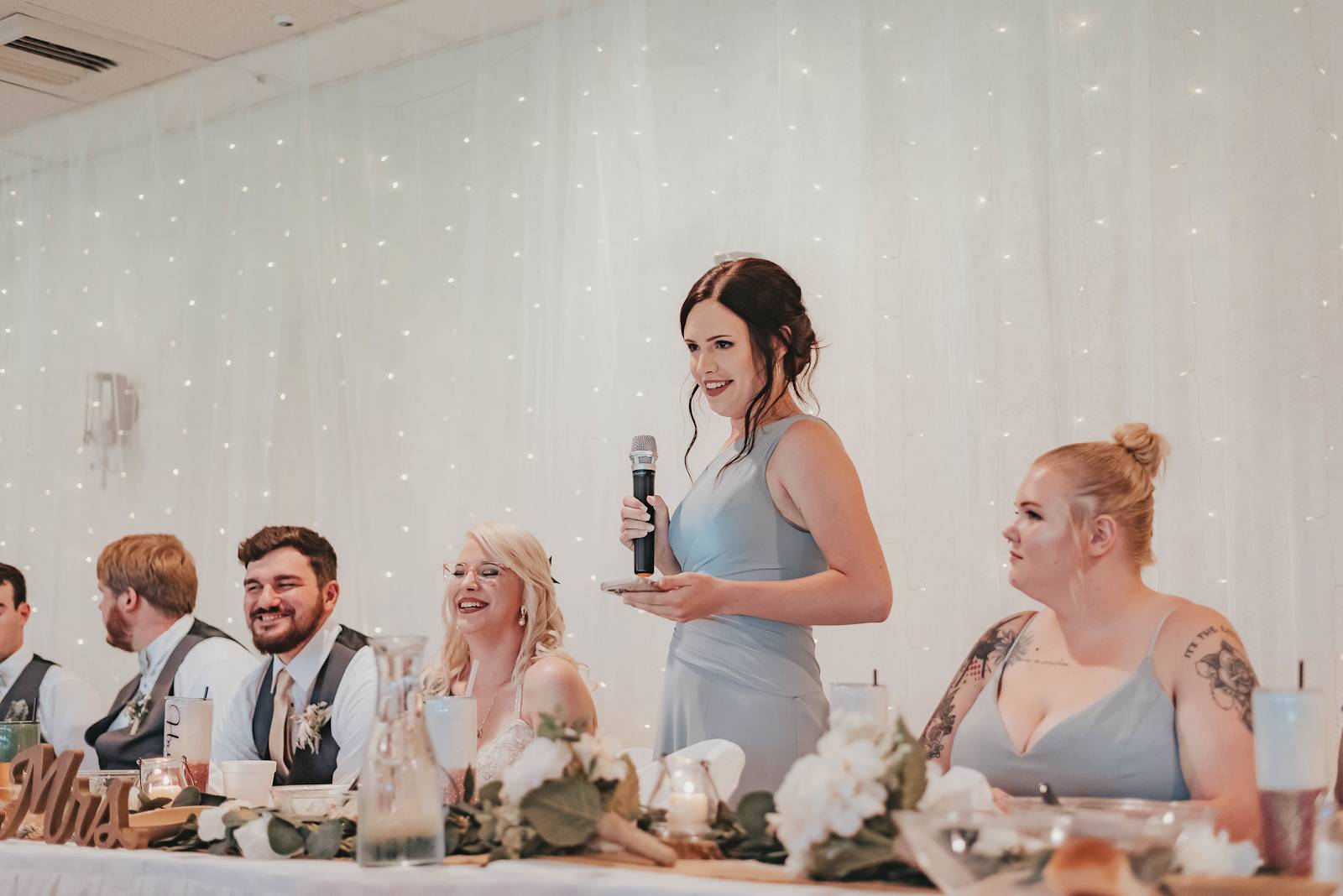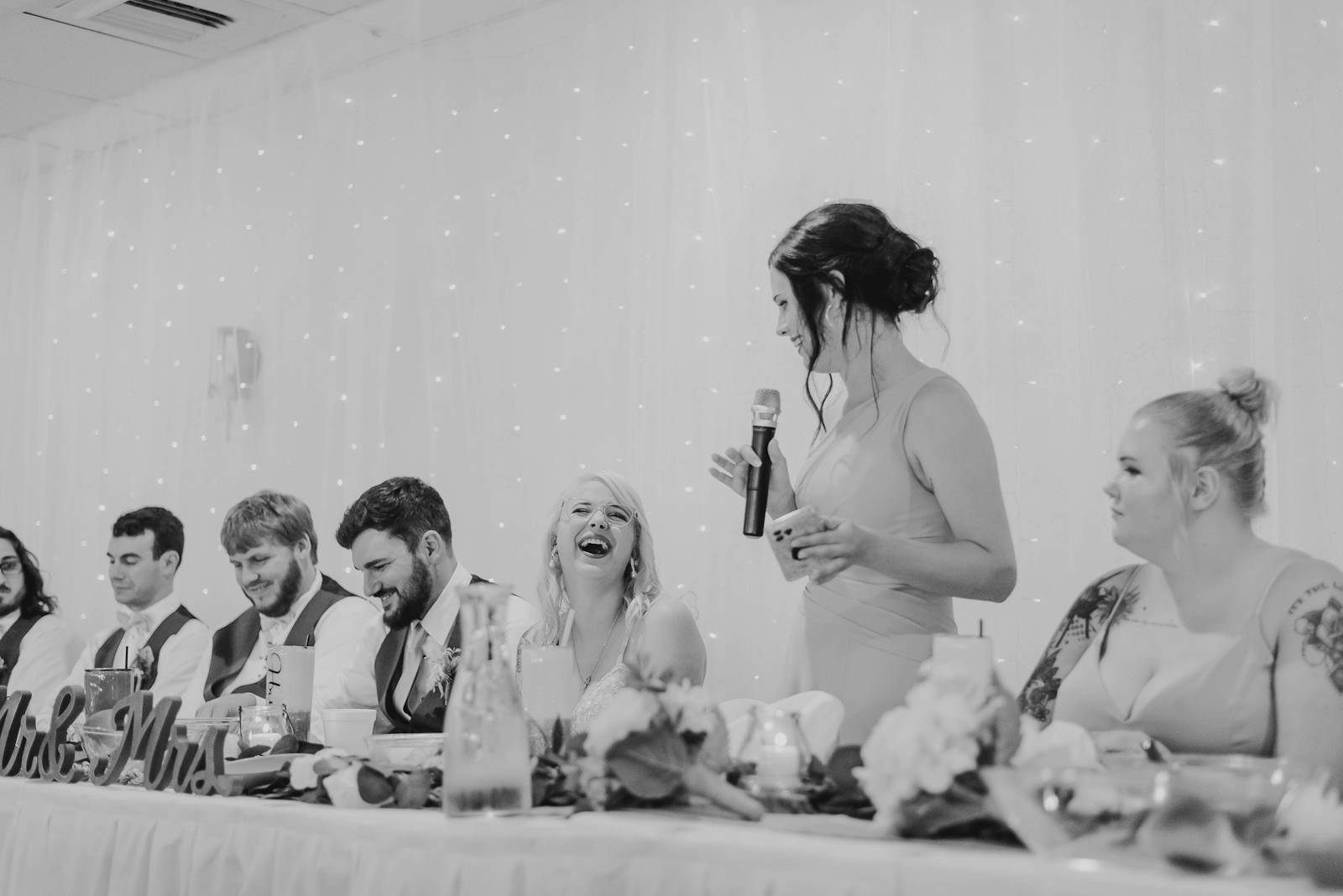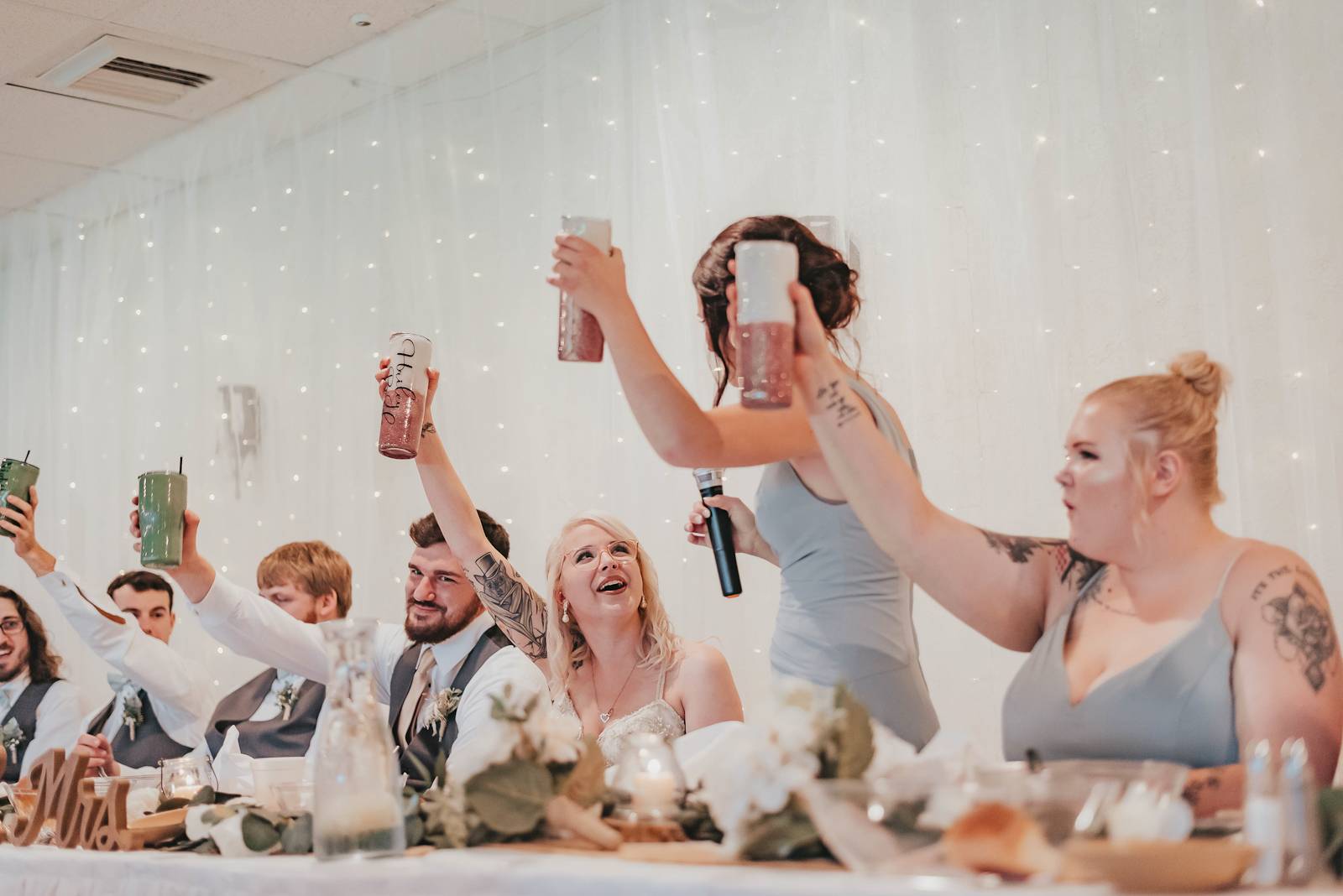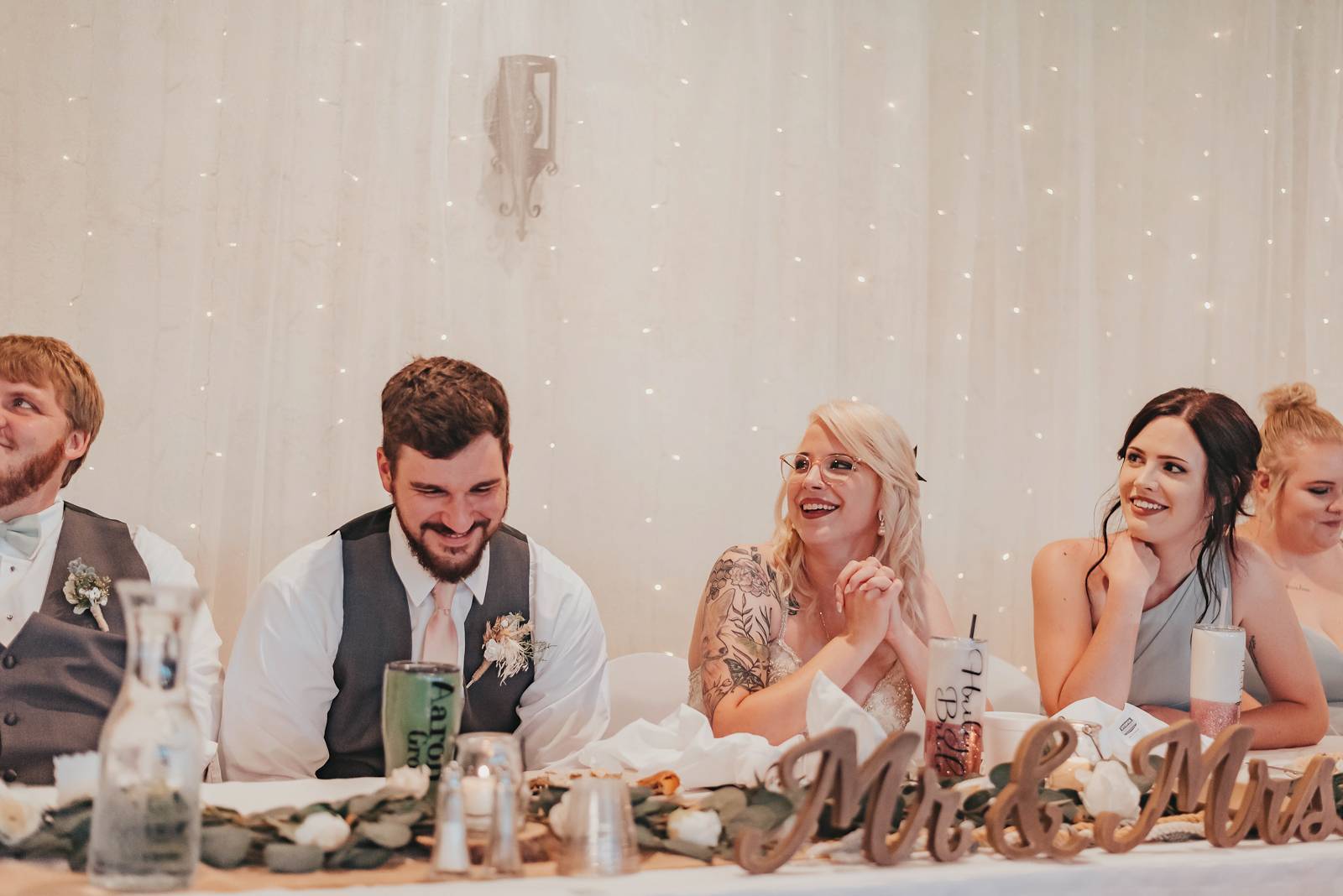 ANY WEDDING PLANNING REGRETS OR SOMETHING YOU WOULD DO DIFFERENTLY? I think my biggest regret was inviting people that I haven't seen in years and probably won't see for many years to come after the wedding. We had estimated about 140 people, and I do wish we had it smaller. It was hard for me to enjoy the dancing as so many people that I really didn't know wanted to talk to me for most likely the first and last time. Invite friends and family who are most important to you and that you want to spend your special day with. You'll save money that way too!
IS THERE ANY ADVICE YOU'D GIVE TO OTHER COUPLES PLANNING THEIR WEDDING? Plan the wedding that you want to have, not anyone else's. Do what will make you happy as it's your day, not anyone else's. Don't stress about the little things; you have to expect that not everything will go as planned, and you have to just roll with it.
My morning was a mess, from chasing my nephew around to my bridesmaids having to sew the tiny clip back onto my dress 20 minutes before the ceremony! I had planned on getting some pictures out of the way before the ceremony, but unfortunately, not much of that happened, and it is what it is!