Nestled on 20 acres of private serene, The Fields Reserve is a GORGEOUS new venue recently opening earlier this year just outside of Madison! And this wedding right here, it's a rustic, "less is more" approach for a minimalist's dream come true. With exposed wood trusses, hand-milled spruce walls, vintage chandeliers, lush blooms and greenery, we could admire these photos all day from Happy Gnome Photography.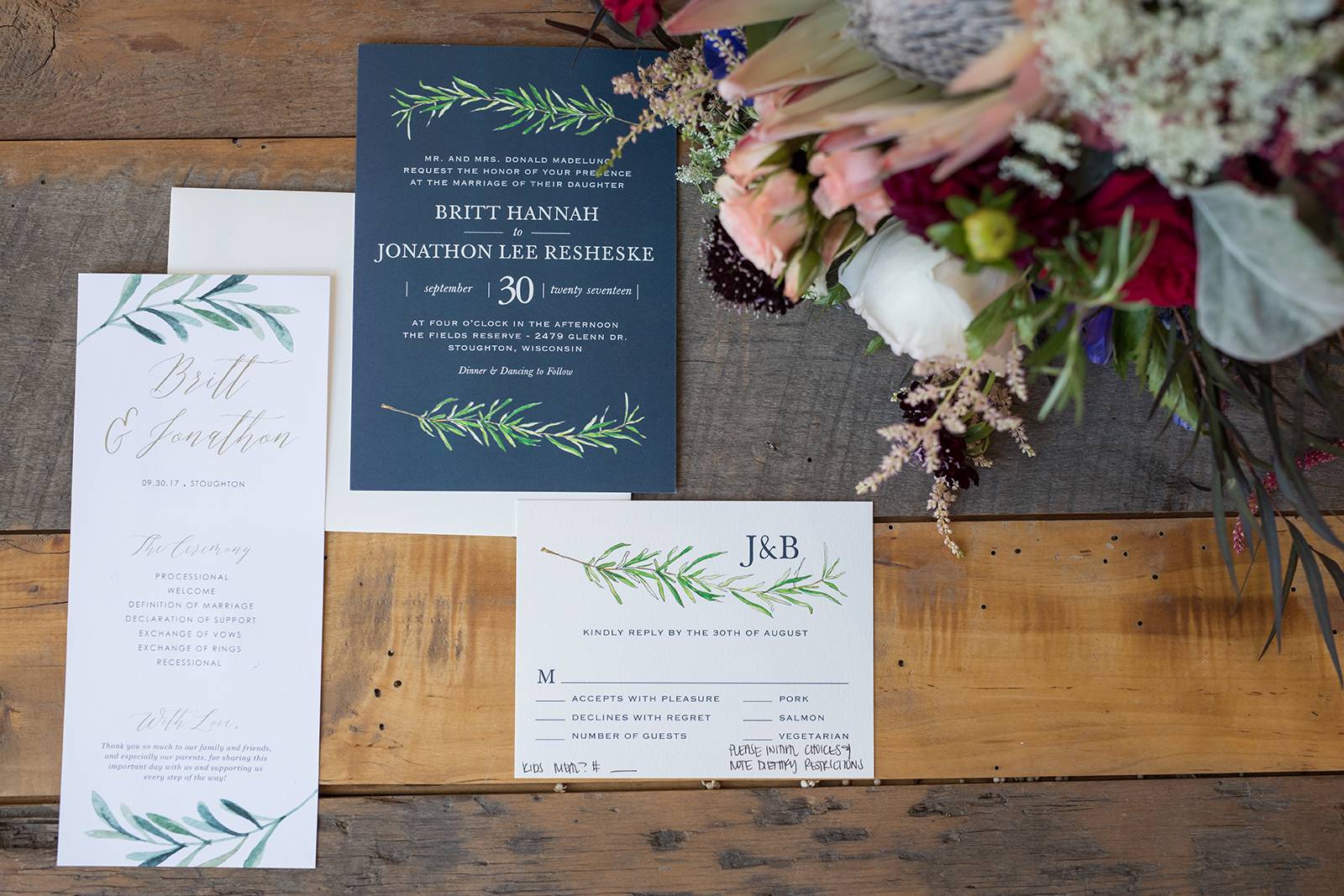 WEDDING DATE: 09/30/2017

HOW DID YOU MEET? We met on the dating app, OkCupid!

HOW DID YOU KNOW HE WAS "THE ONE"? That's tough but one date stands out and was pretty early on in our relationship. We set up a picnic at a nearby park, listening to Michael Buble and playing with the dog - I could picture myself there in the future and just knew.

TELL US ABOUT YOUR PROPOSAL: It was a Friday; October 14, 2016. I had put in some extra hours at work that week and Jon knew I was a little stressed and exhausted. He sent me a text message at 3:30 or so with a picture of a bottle of wine and two plastic red Solo cups and said, "You've had a long week, come drink some wine with me." I was hesitant to leave work so early but couldn't concentrate, so I left quietly. I met him at Hoyt Park on the West side. I drove up and saw him standing all by himself on the picnic blanket he had set up. At that point, I knew he was up to something - he had been waiting for me for about 15 minutes and was standing. He greeted me with flowers and the rest is a blur! His brother was hiding behind a stone wall the entire time and took pictures of the whole thing.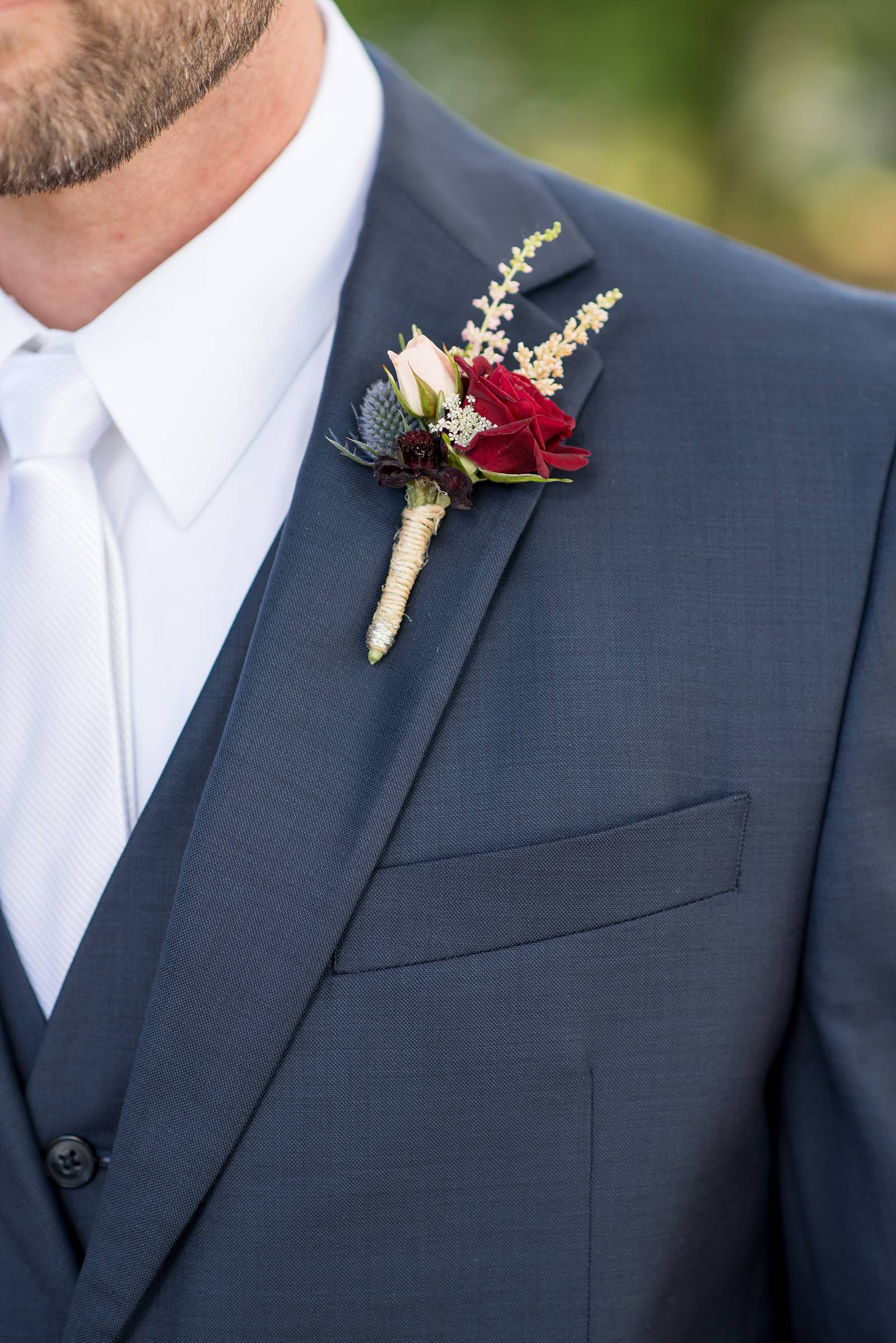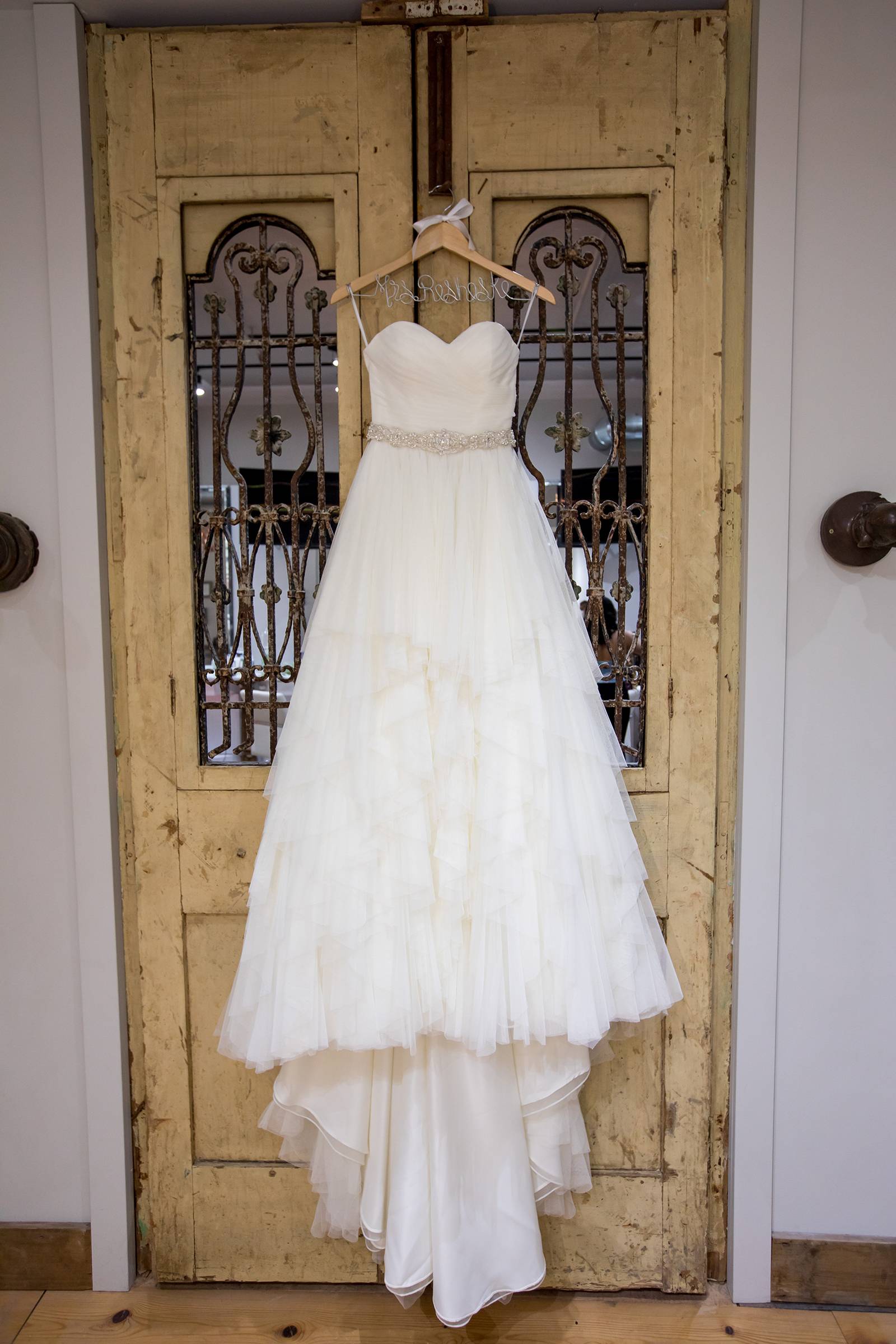 TELL US ABOUT YOUR DRESS: The week after Jon and I got engaged, my mom and I made an
appointment at Vera's House of Bridals just to try some styles on and get a feel for what I liked or didn't like. We ended up leaving that night with my dress!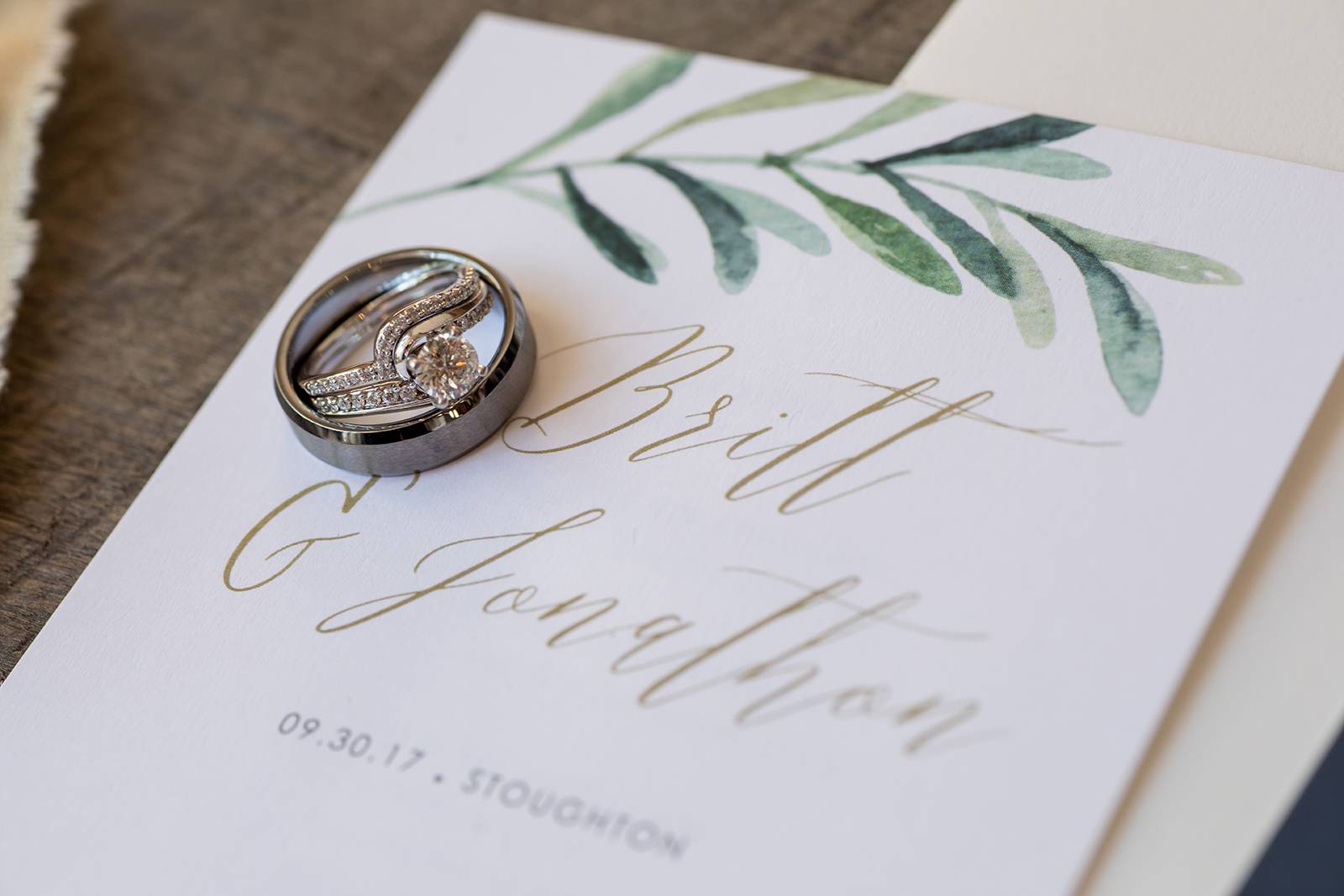 DESCRIBE YOUR WEDDING FLOWERS: We loved our flowers so much! Michelle with Heirloom Floral far exceeded our expectations! During our meetings with her, I described wanting moody flowers with lots of different textures and greenery. I think she nailed it.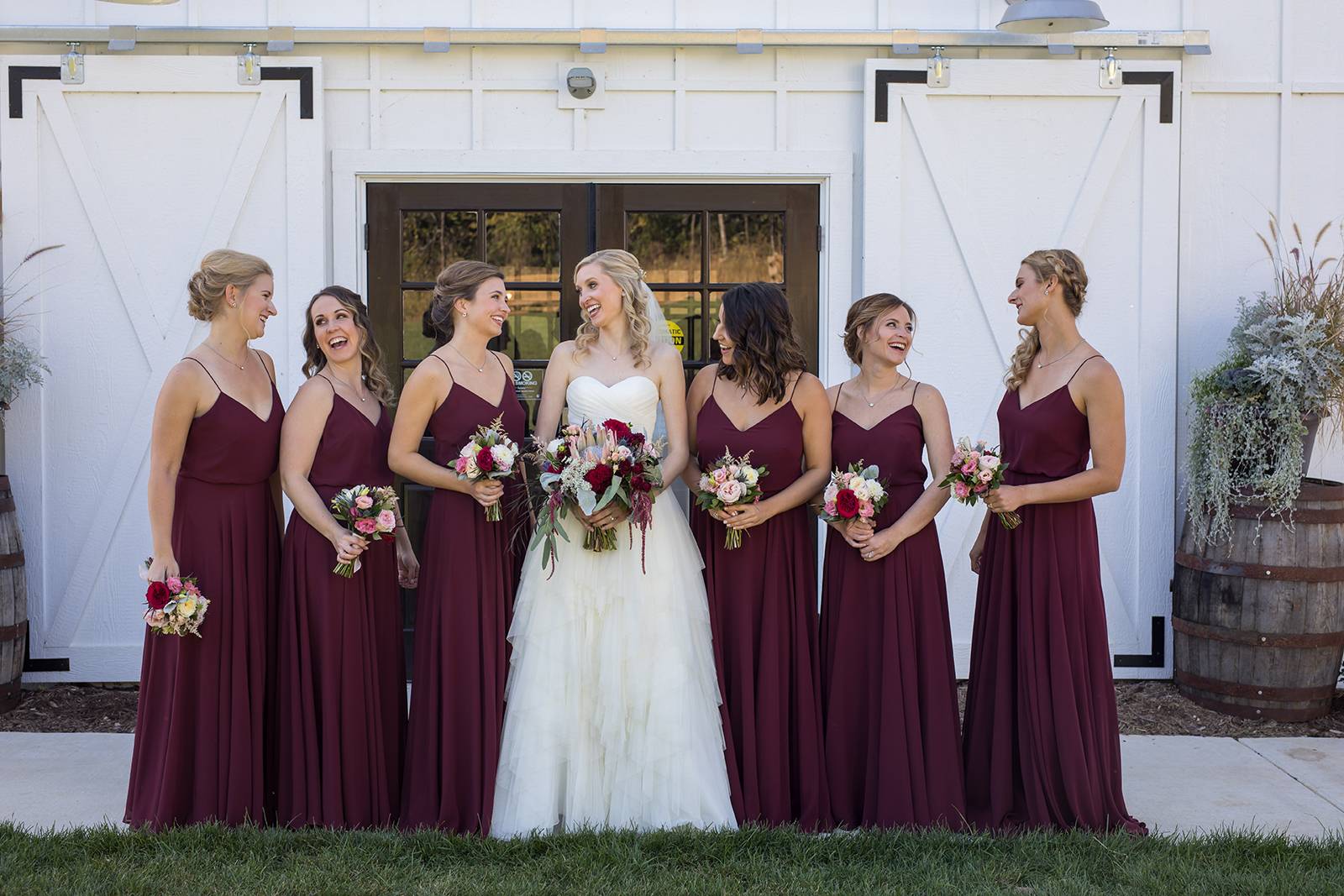 WHAT WAS YOUR FAVORITE MOMENT FROM YOUR WEDDING? It's a tie between taking photos on the bench on the Capitol Square where we met in person for the very first time and hearing the Best Man & Matron of Honor speeches.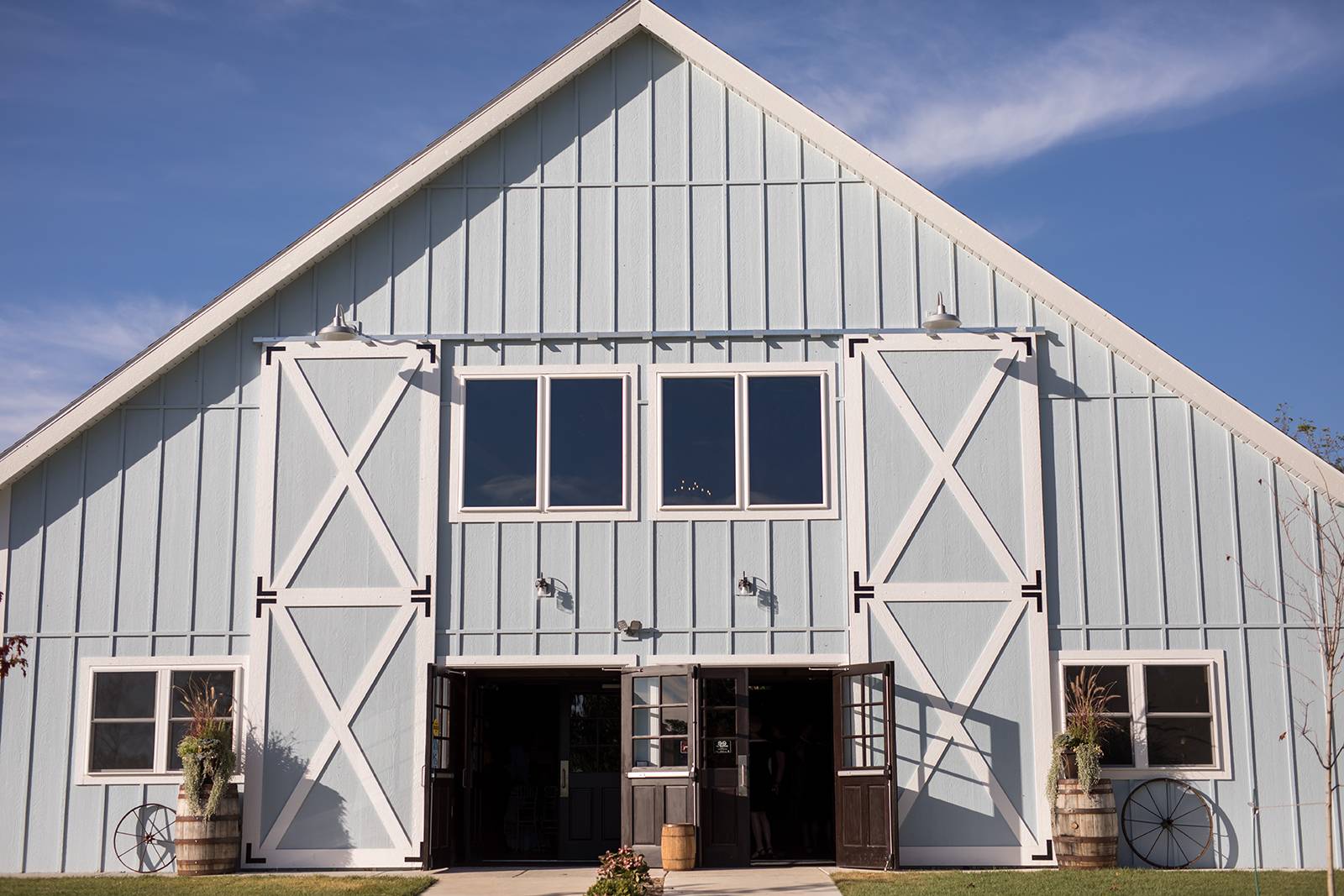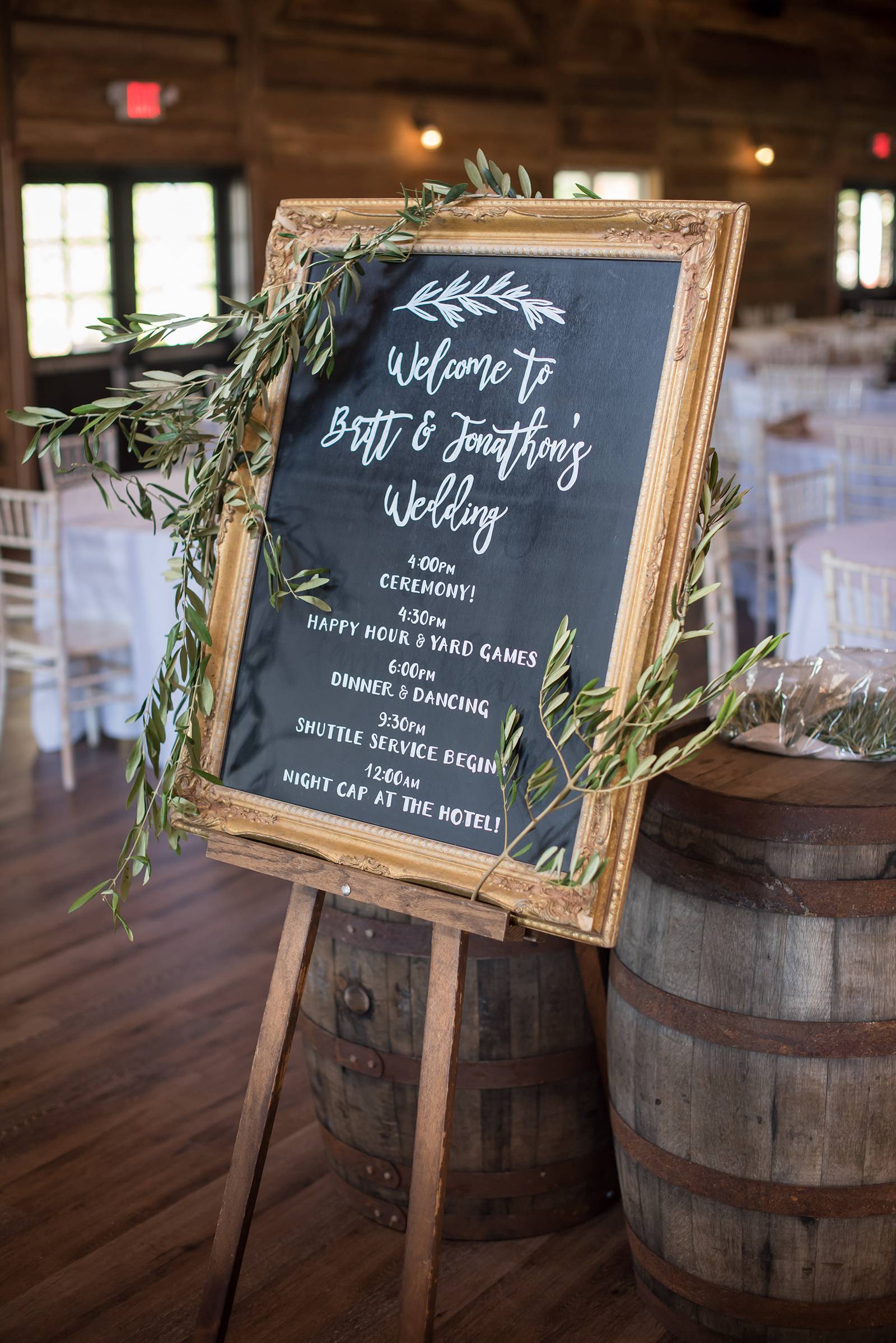 WERE THERE ANY PERSONAL TOUCHES OR DIY ELEMENTS? Several. (1) My mom
gifted me her engagement diamond that was turned into a necklace that I wore for the wedding. (2) Some of the blue Ball mason jars used in our centerpieces were my grandmother's. Having lived through the Depression she canned everything! (3) Jon and I cut our cake with the knife my parents used at their wedding almost 43 years ago. (4) Jon loves to cook (and is really good at it) so we incorporated rosemary sprigs throughout - on stationery, at place settings and within the floral arrangements and bouquets. (5) Jon and I stuffed all the favor bags. They were filled with wildflower seeds, and seeds of various cooking herbs. (6) Jon and I made the table numbers. (7) Our guest book was a quilt made by my mom.