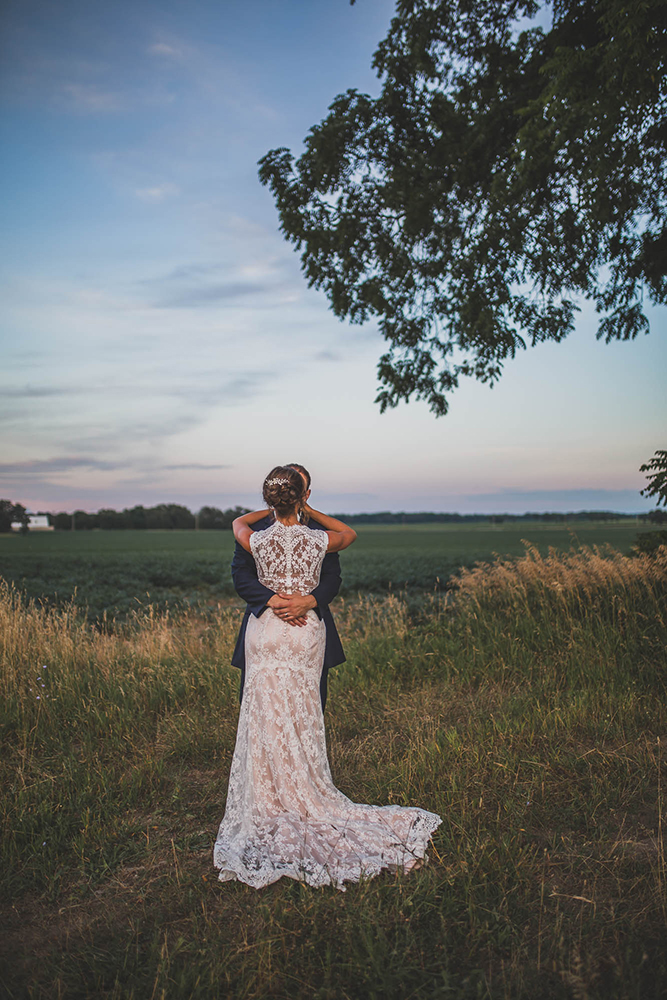 Creating a day that was truly special & personal, Christine & Scott chose the Farm at Dover for their venue with acres of lush gardens and oak trees. With navy tuxes, napkins and table numbers to baby's breath & custom signage created by the bride herself, this blended perfectly for an elegant meets rustic farm wedding. Thank you to McNiel Photography for capturing these beautiful and magical moments for us to share!
WEDDING DATE: 07/15/2016
HOW DID YOU AND YOUR HUSBAND MEET? We met at a retirement party for a common coworker. We were the youngest ones there so naturally we gravitated towards one another and hit it off.
HOW DID YOU KNOW SHE WAS "THE ONE"? From the moment I met Christine, her conversation was grounded in sincerity and authenticity. It was difficult to not want to imagine myself being with her forever.
TELL US ABOUT YOUR PROPOSAL: Saying our proposal was less than extravagant would be generous. It was the first evening of Thanksgiving Break and Christine came right over after school. I told her I loved her and that I wanted to be with her forever.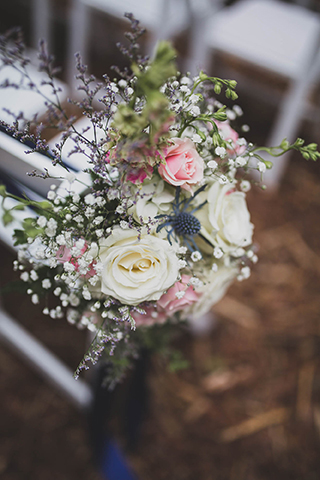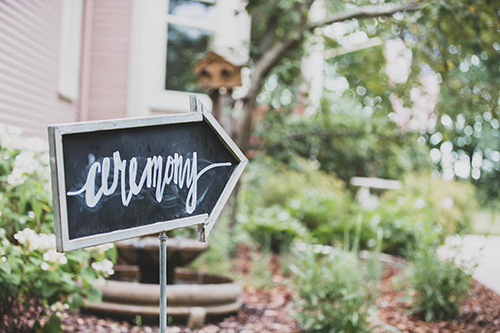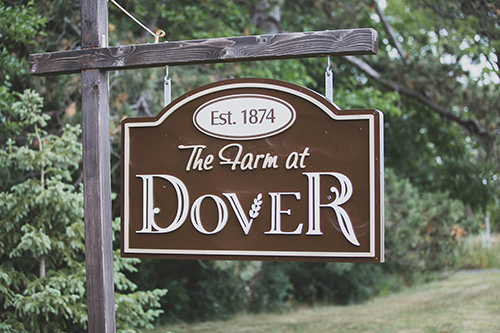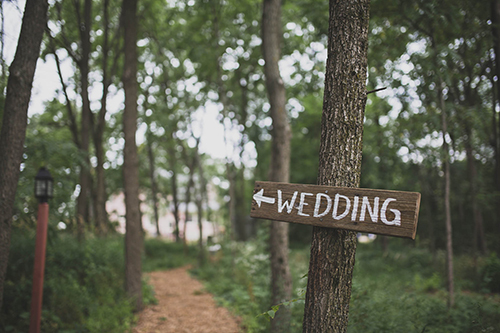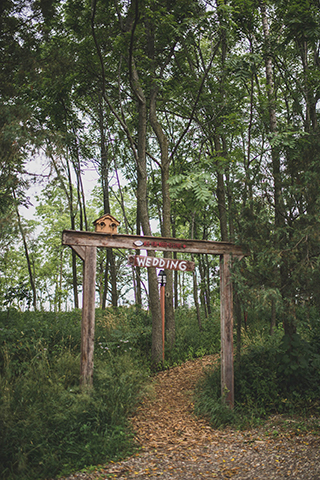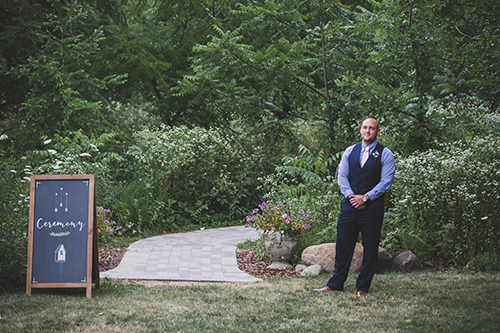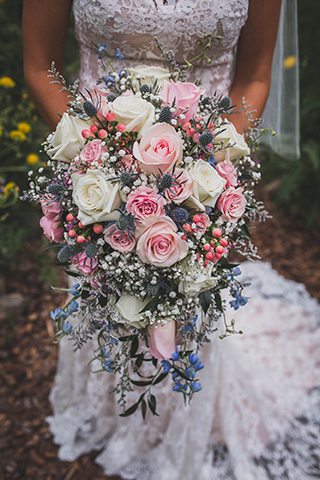 TELL US ABOUT YOUR DRESS: My dress had a light pink silk underslip and an ivory lace layer on top. It was Maggie Soterro, Londyn style.
DESCRIBE YOUR FLOWERS: Our wedding flowers were baby's breath, spray roses, and a couple of blue flower accents.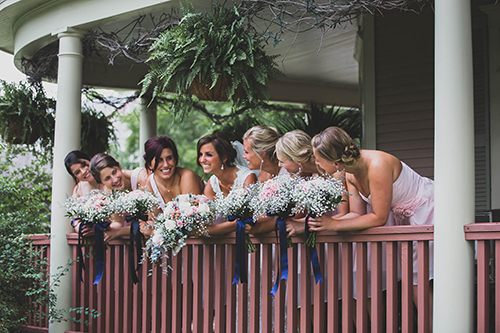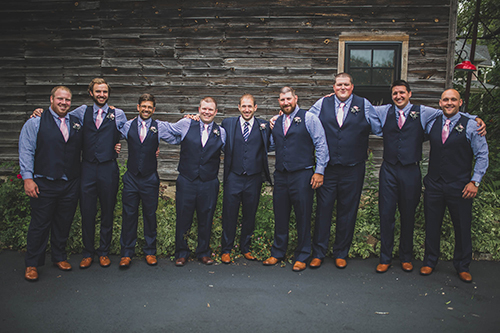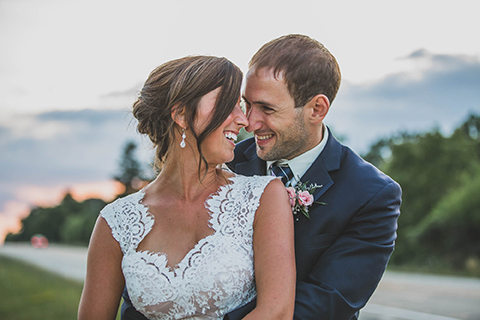 WERE THERE ANY PERSONAL TOUCHES OR DIY ELEMENTS? There were several things that we created for our wedding. Christine painted the "Welcome" sign and the memorial board was handcrafted for the occasion. The guest table assignments were displayed on a series of shutters that had been taken off a 19th-century hotel from the community that we are both from. The table numbers were painted onto plinth blocks that were taken from Scott's family home after a remodel. We also brought a collection of yard games for everyone to play during cocktail hour. Also, the card box was fabricated using a suitcase taken from Scott's Grandma's attic. Name tags were hand painted with roses or vines and put on shutters.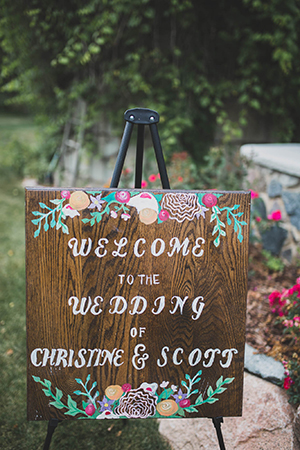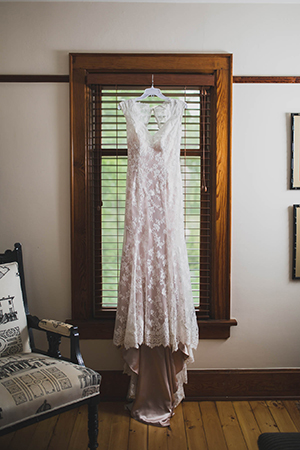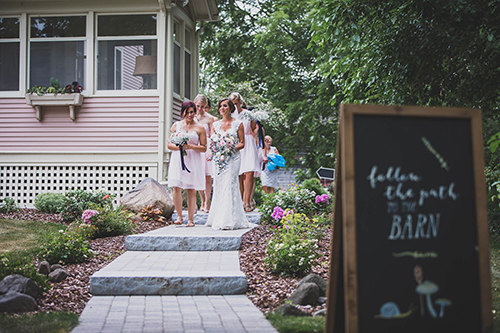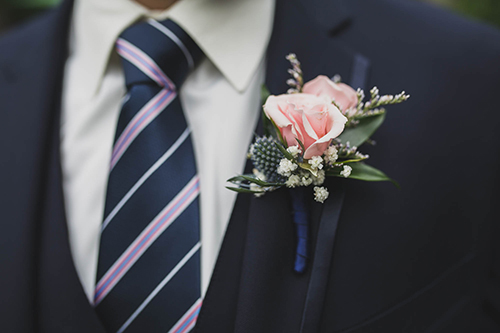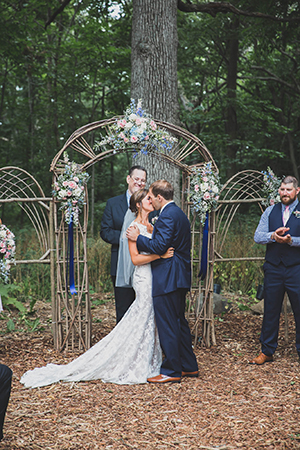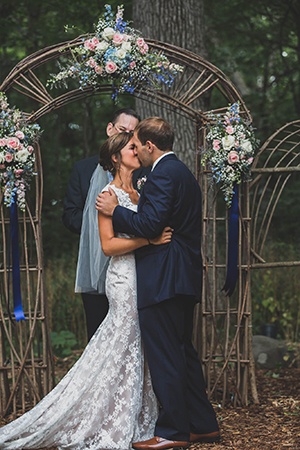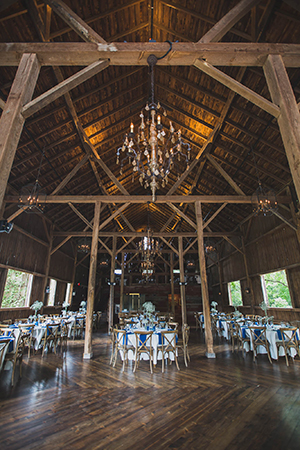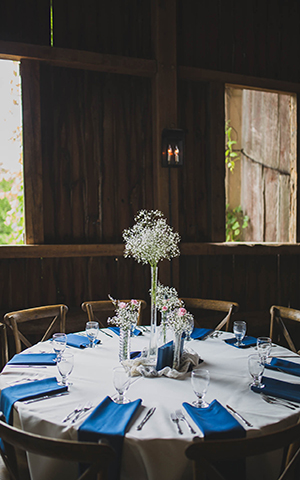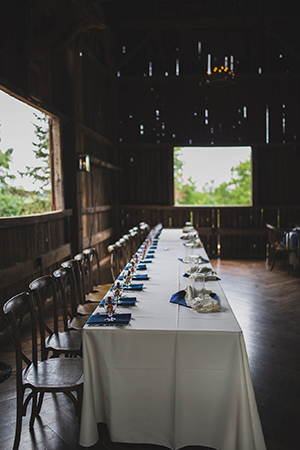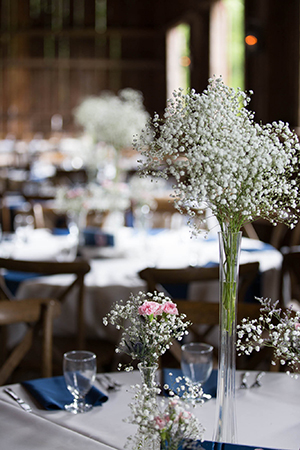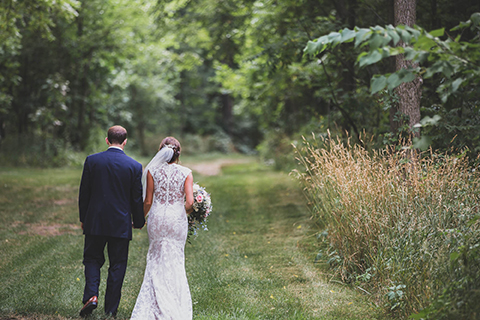 WHAT WAS YOUR FAVORITE MOMENT FROM YOUR WEDDING? Walking down the aisle and finally seeing Scott on such a special day. I also think writing and sharing our vows in front of our closest friends and family was such an amazing experience.