Rustic, relaxed, and romantic, Emily and Matt's snowy Winter wedding at the Field's Reserve was a beautiful day celebrating their marriage with their closest loved ones. This event showcased delicious food in a cozy atmosphere, catered by the Food Fight Restaurant Group, and a cocktail hour to get the celebration started. Read more about the personal elements involved in their wedding day and hear about their own planning tips for your upcoming event.

WEDDING DATE: 01/26/2019
HOW DID YOU MEET? We met at a bar called Boots in South Milwaukee. We actually had mutual friends in common and never knew it until that night. My best friend's husband introduced us, and ever since that night, we have not gone a day without talking, and our relationship quickly grew into the loving marriage we are in now.
HOW DID YOU KNOW HE/SHE WAS WAS "THE ONE"? I knew Matt was the one for me quickly into our relationship. I waited for two months for him to tell me he loved me, and he got the courage to say it four months after we started dating. I had never felt more myself when I was with Matt, and he just made me feel comfortable from the very beginning of our relationship. I realized that if I feel this good about myself when I am with this person, then he must be pretty special.
TELL US ABOUT YOUR PROPOSAL: Like most couples, we talked about getting married while we were dating. We went ring shopping in July and Matt had arranged a surprise proposal for me with our family. We went to go have "lunch" at the place where we had our first date, and when we walked out to the balcony, I was greeted with decorations, pictures, and, most importantly, our parents and siblings. When I opened the door, I saw all of our family and immediately knew what was happening and started crying. It took me a few minutes to calm down enough to walk out to Matt and hear his beautiful proposal. Afterward, we celebrated with friends and family all weekend long. The best day ever!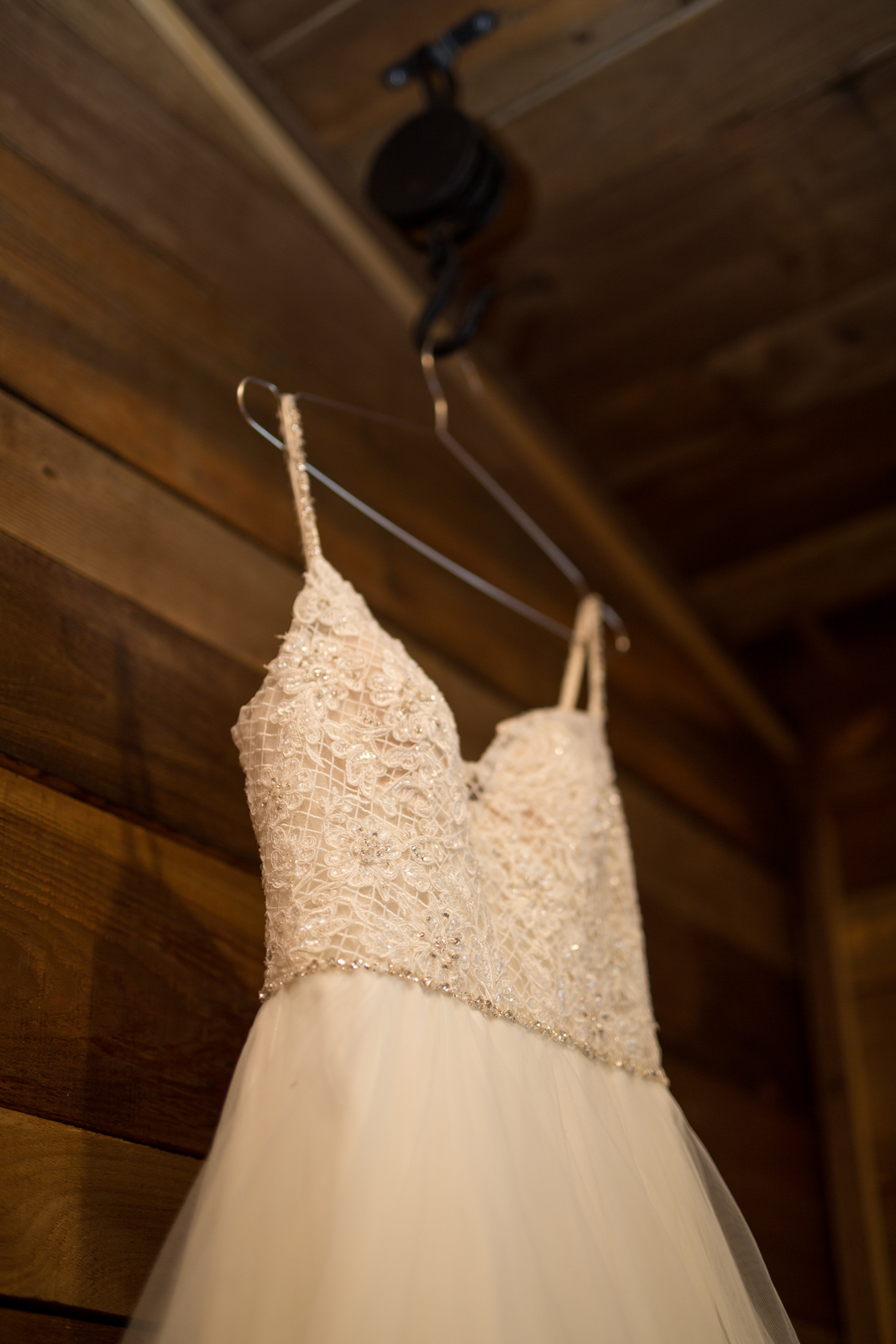 TELL US ABOUT FINDING YOUR DRESS: Wedding dress shopping was such a fun experience. I went with my mom, sisters, Matt's mom, Matt's stepmom, and half-sister. We all had so much fun looking through all of the beautiful dresses, and I tried on ones that everyone wanted me to. I believe I only tried on five dresses until I knew I had found the one. I loved the feel of Tull and the way it looked. I really did feel like a princess and so beautiful. Nothing feels real until they put a veil on you, and then you are sold!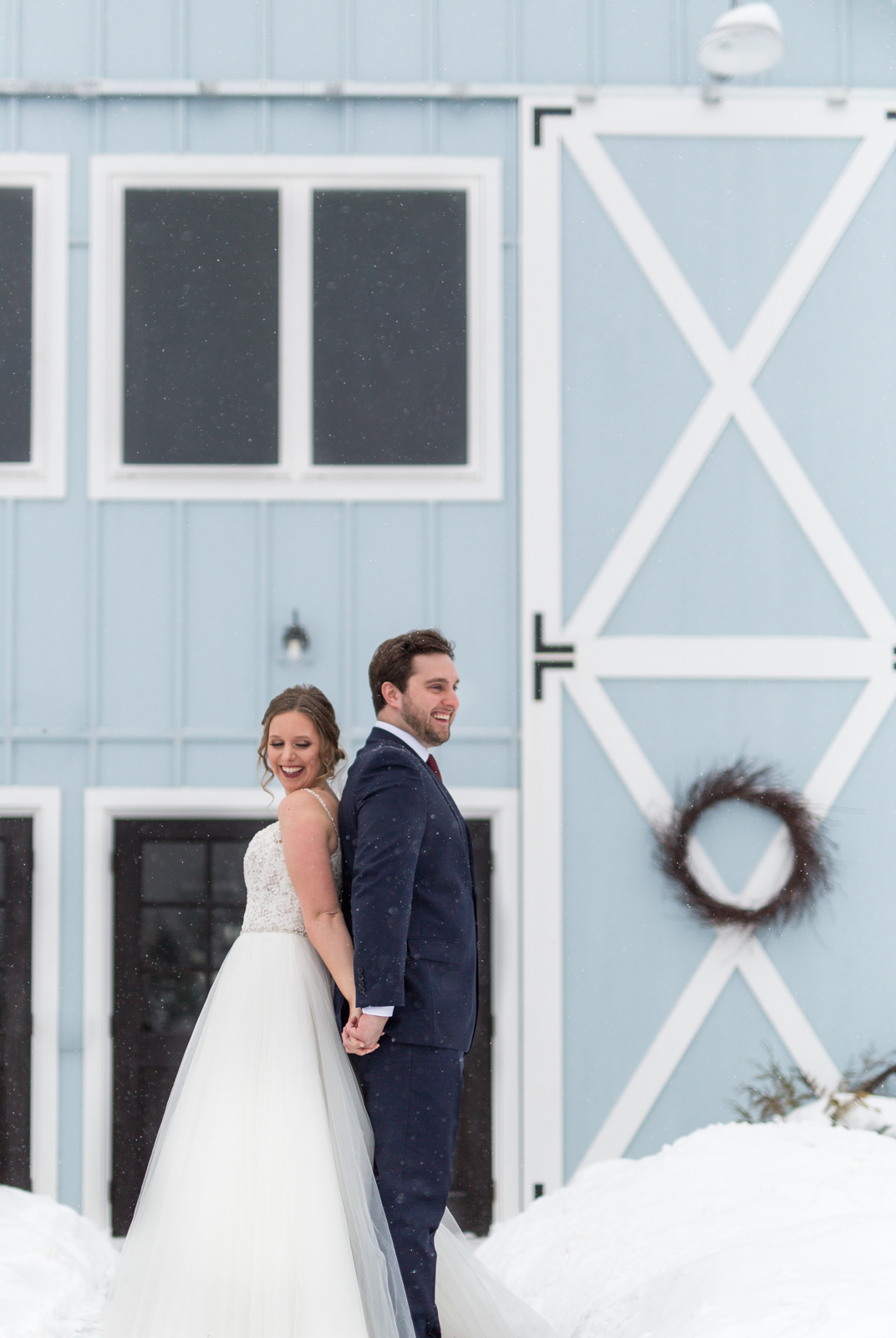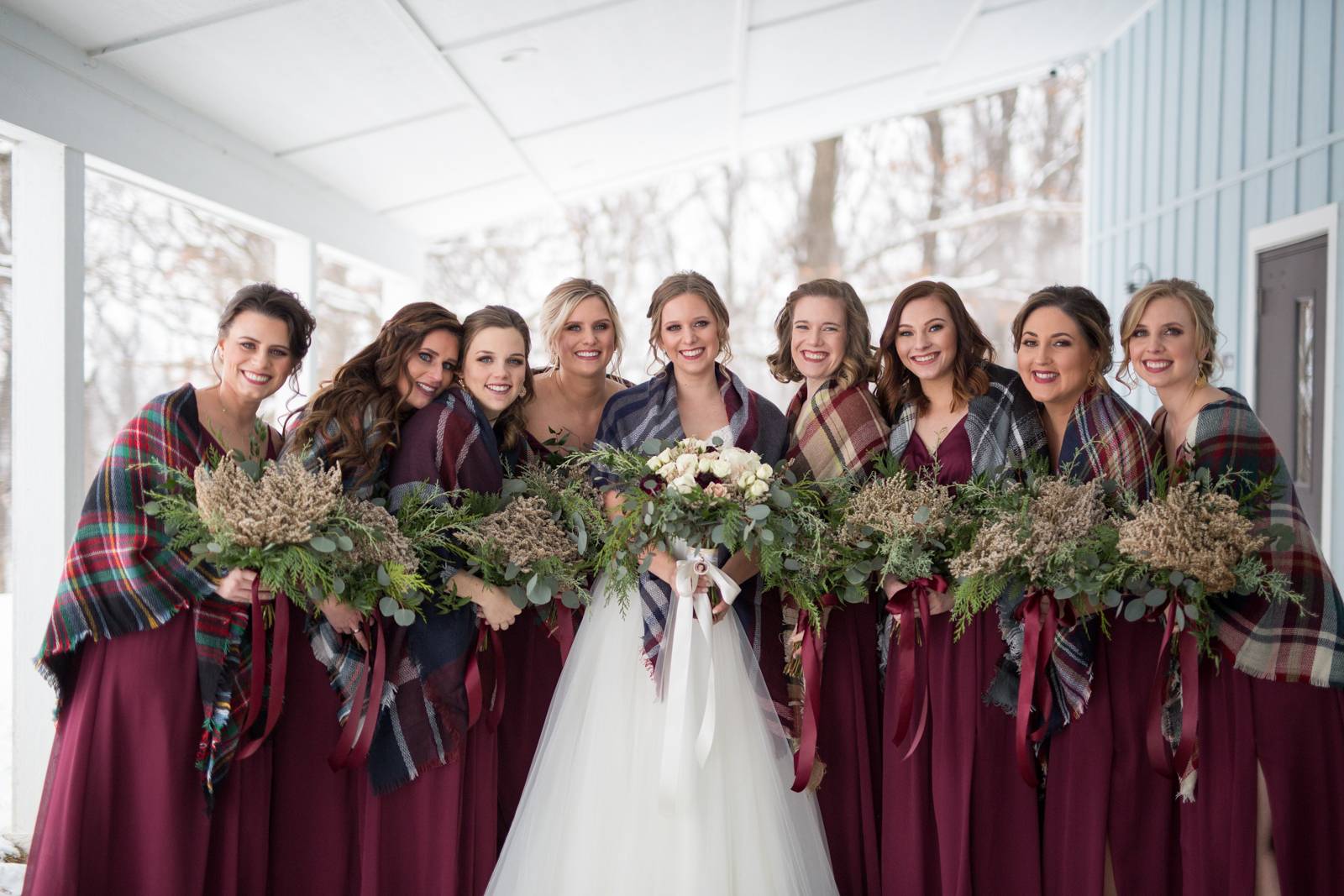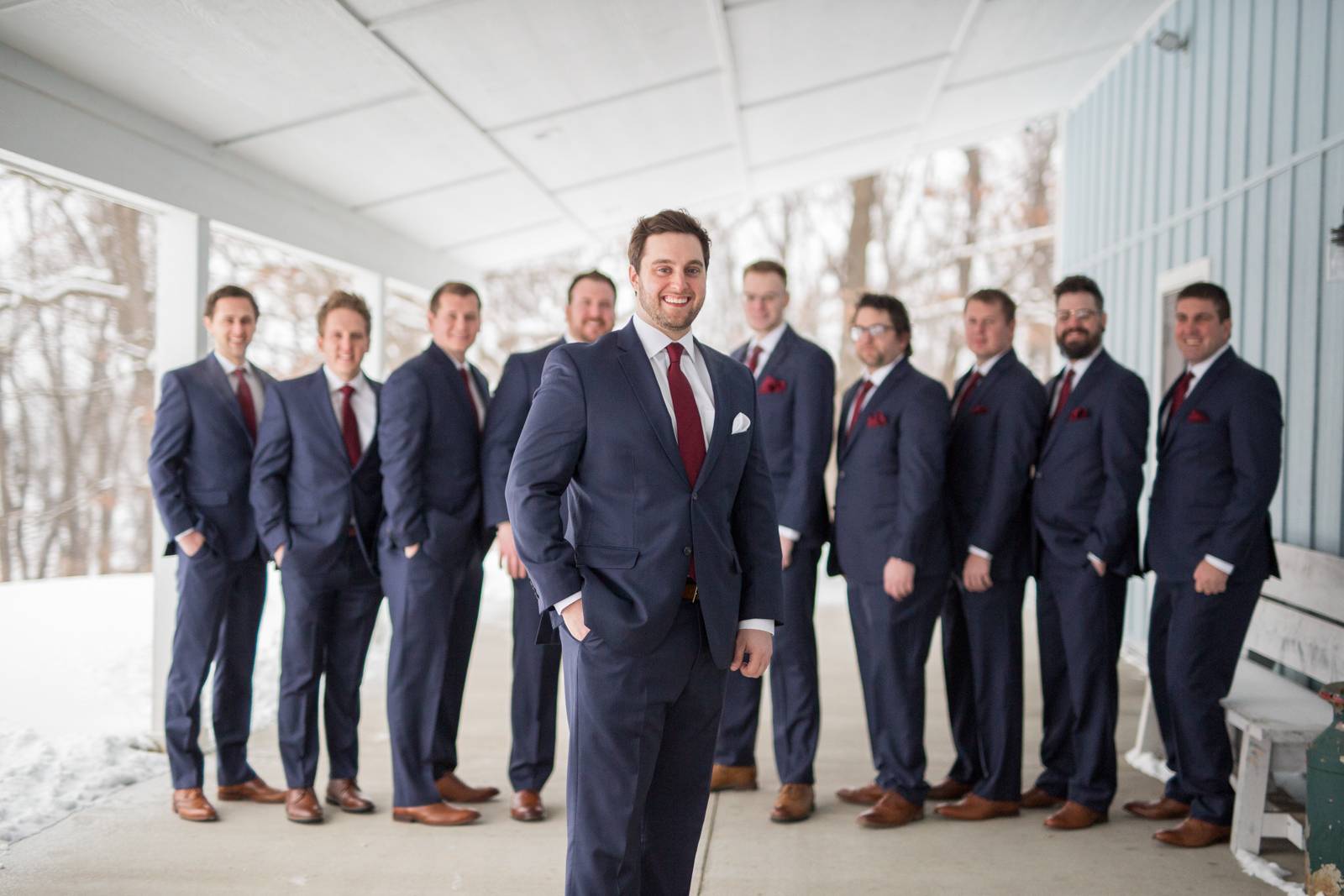 WERE THERE ANY PERSONAL TOUCHES? My godfather played a special role in our wedding and was the one who married us. He has been a second father to me growing up, and I loved having a family member unite Matt and I for our entire lives.

HOW WOULD YOU DESCRIBE YOUR WEDDING "THEME" OR "STYLE" IN FIVE WORDS OR LESS? Simple, relaxed, and romantic
WHAT WAS YOUR WEDDING COLOR PALETTE? Navy blue and maroon
DESCRIBE YOUR WEDDING FLOWERS: My wedding flowers were a beautiful rustic combination with greenery, off white, natural brown and pink
TELL US ABOUT THE FOOD, DESSERTS, AND ANY SPECIALTY BEVERAGES ON THE MENU? We catered through Eldorado Grill, part of the Food Fight Restaurant Group, for our cocktail hour and dinner. It was a delicious mix of Tex-Mex food. Our desserts were from Fossils Bakery. We had two sheet cakes and a Norwegian wedding cake
WHAT WAS YOUR FAVORITE MOMENT FROM YOUR WEDDING? Our ceremony! It was super fast, but every second was amazing. I have never been so happy and excited and emotional at the same time before.
TELL US ABOUT YOUR HONEYMOON: As of now, our major priority is purchasing our forever home, and then eventually, we will make our way to Europe and backpack...hopefully!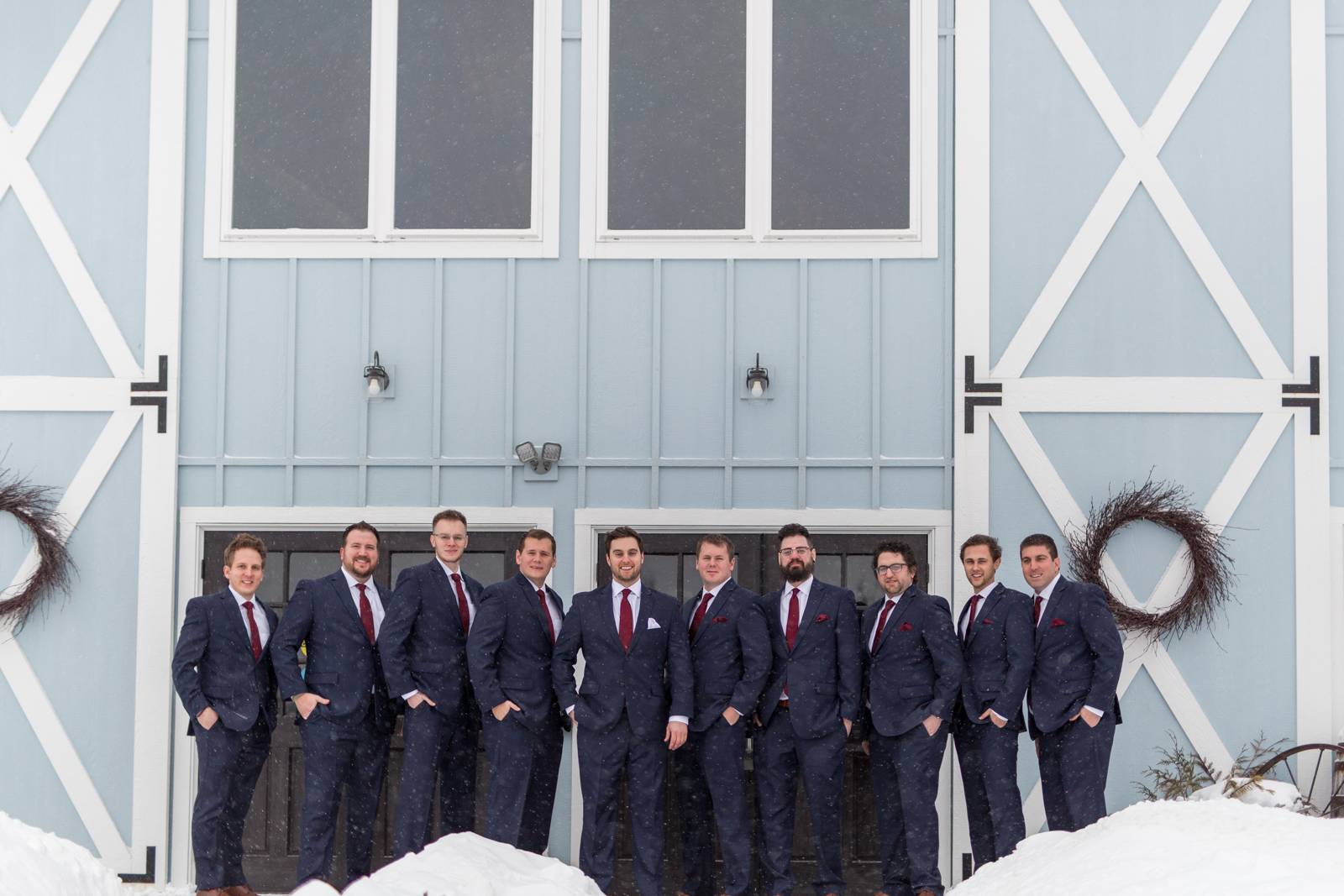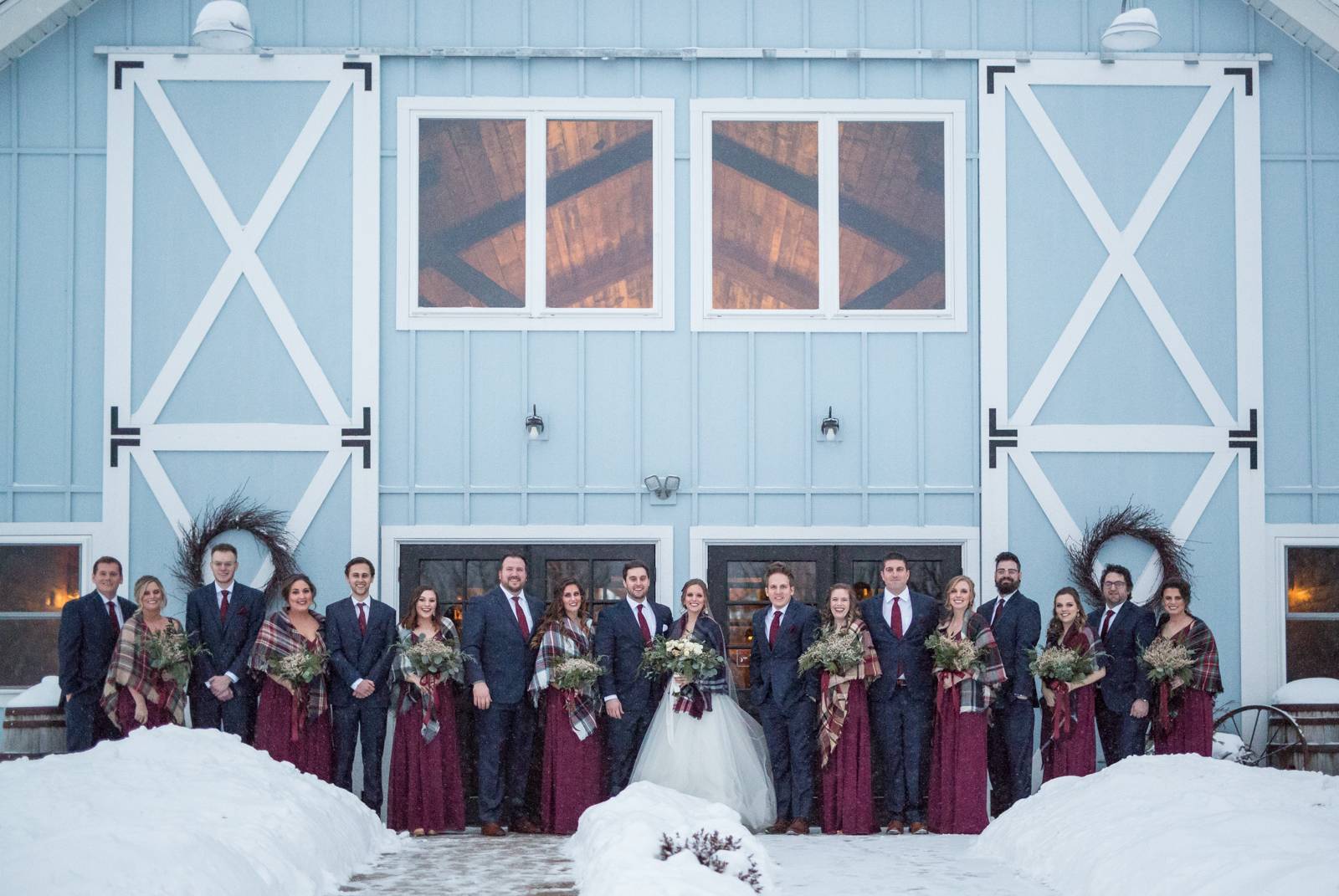 WHAT DOES LIFE LOOK LIKE AFTER THE WEDDING? Life after the wedding is spending a lot of quality time together, house hunting, and then eventually starting a family!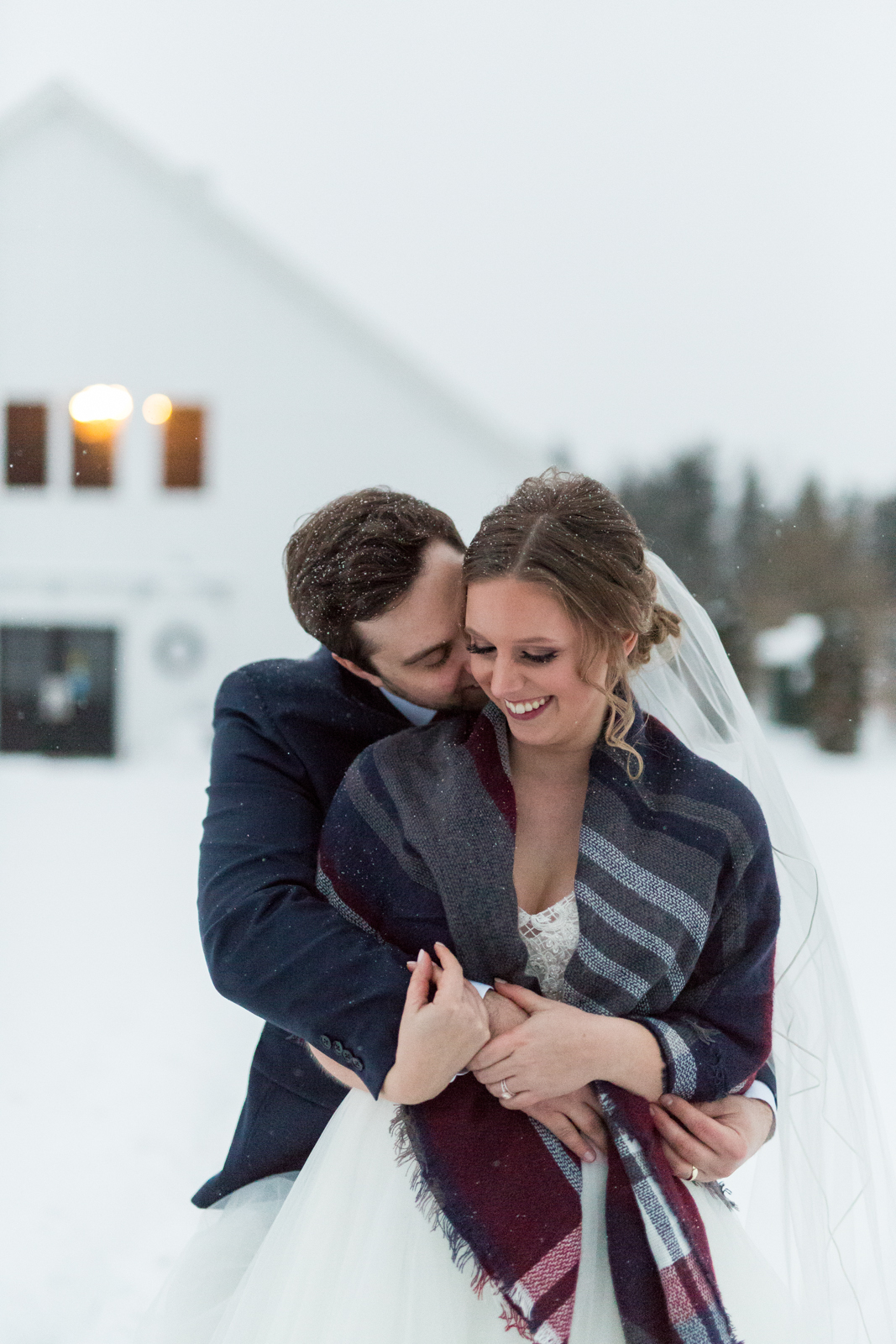 IS THERE ANY ADVICE YOU'D GIVE TO OTHER COUPLES PLANNING THEIR WEDDING? Relax, take your time, and enjoy the process. Do not stress about the little things. I honestly believe that the less, the better when it comes to decorations and put more towards your drinks and food. Try to plan more time at your cocktail hour to enjoy the time with your guests before the drinks and dancing start.
ANY WEDDING PLANNING REGRETS? Adding more time to spend with guests and on the dance floor!