Today we are sharing a Madison wedding full of color and heritage. Photographed by Maureen Cassidy Photography, Kallie and Pedram's special day included meaningful Persian traditions, romantic floral designs, and modern flares. The bride was stunning in her gown from Vera's House of Bridals, and the evening was topped off with an equally beautiful and delicious cake created by Carl's Cakes & Market Street Catering. Read more about Kallie and Pedram's love story and personal elements of their wedding day below!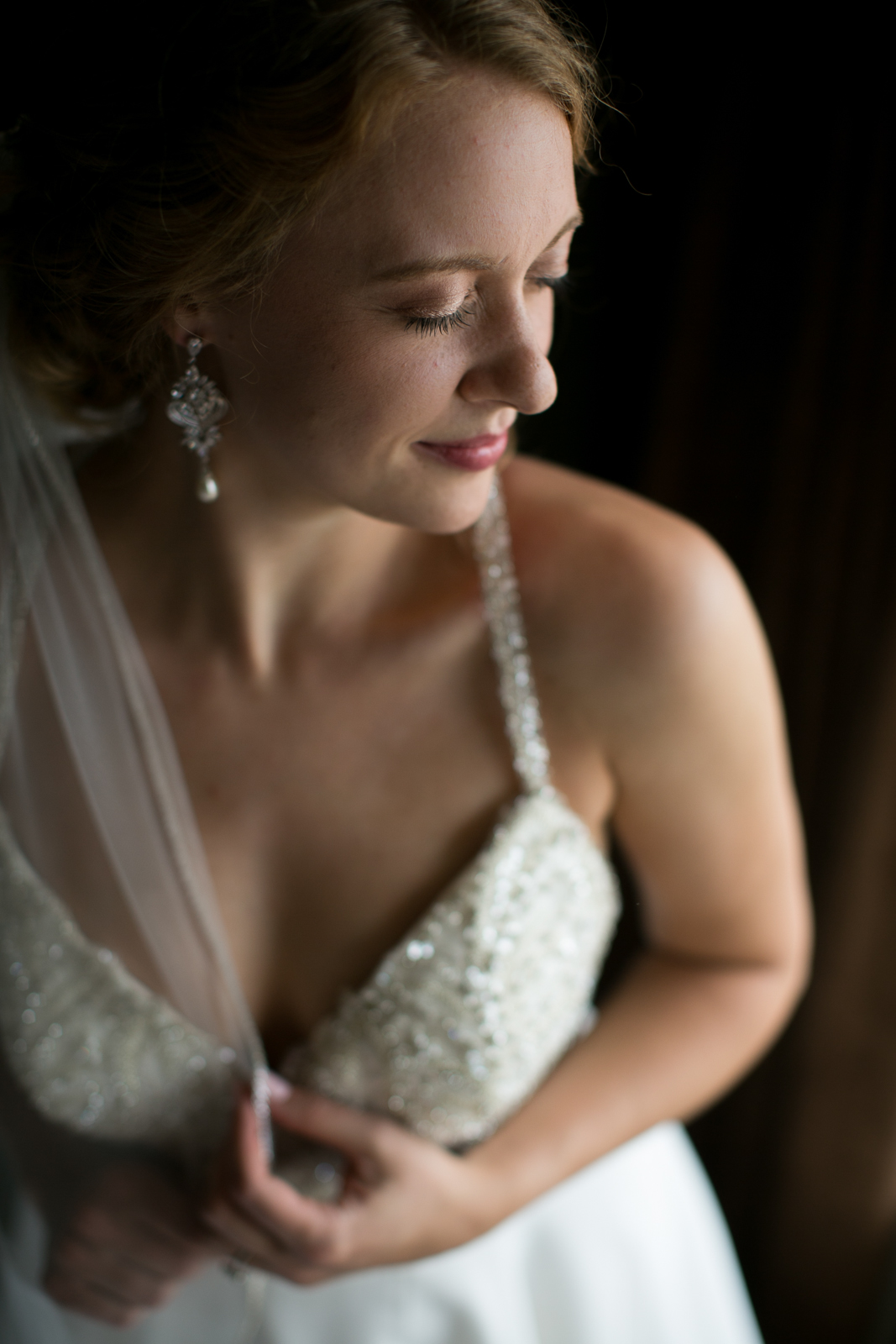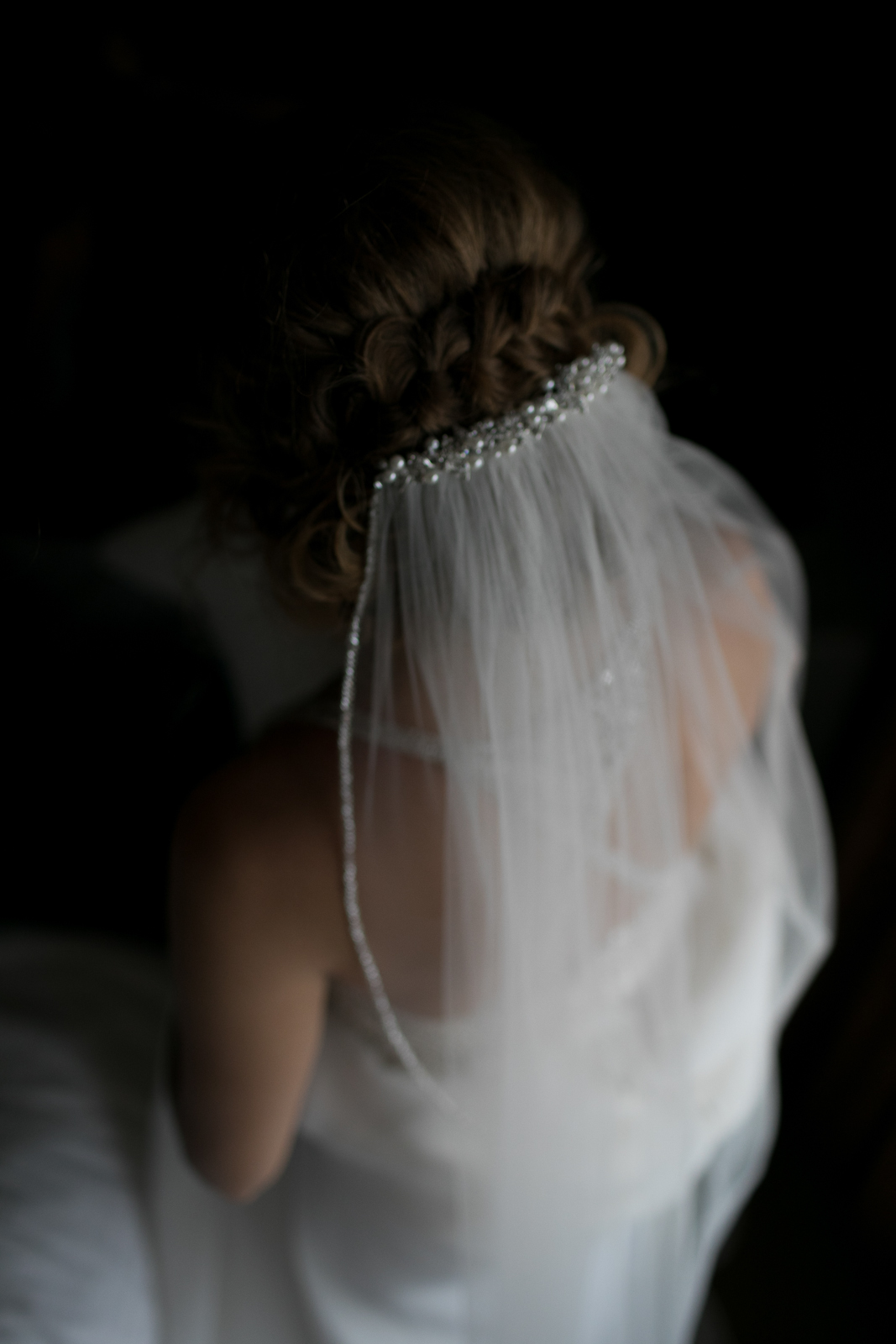 WEDDING DATE: 08/04/18 (our 11 year dating anniversary)
HOW DID YOU MEET? We met our sophomore year of high school, and although there was an instant attraction, we didn't have our first official date until two months after we graduated. The rest, as they say, is history!
HOW DID YOU KNOW YOU HAD FOUND "THE ONE"? It's the feeling of home I have when we are together. No matter where we are, it just feels like the right place to be, and there's no one else I'd rather share of all of life with.
TELL US ABOUT YOUR PROPOSAL: Pedram was living abroad for work at the time, so I planned to go stay with him for a couple of months. He was able to get some time off of work, so we decided to start our time together with a 10-day vacation to Sicily. About a week into our trip, on 7/7/17, we headed up Mt. Etna, Europe's largest and most active volcano, and when we reached the highest point, Pedram got down on one knee and asked me to marry him. Of course, I said YES! We sent our families postcards from the shop there and later celebrated with an amazing meal. We spent the next few days on cloud nine, eating gelato, and sightseeing. It was magical!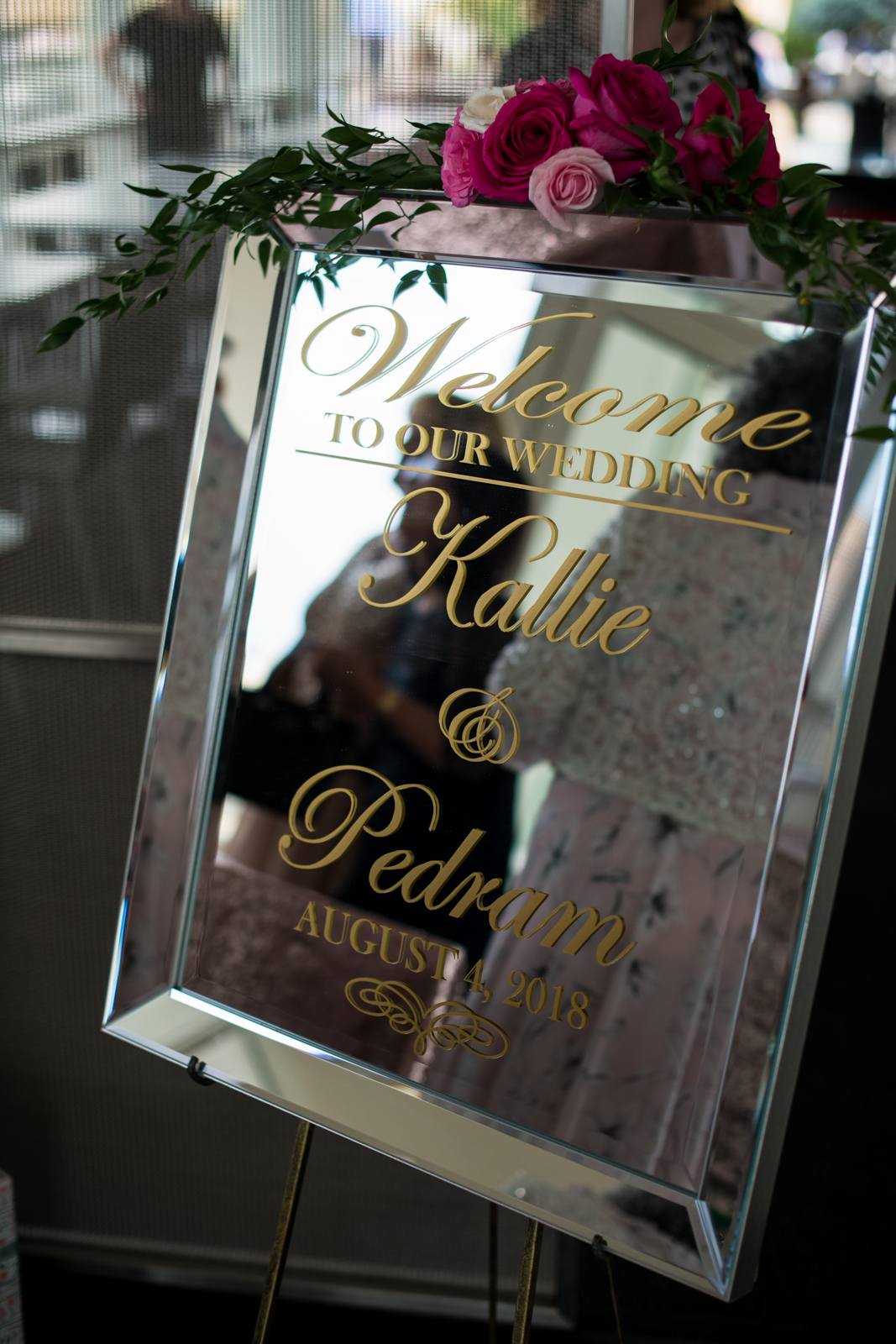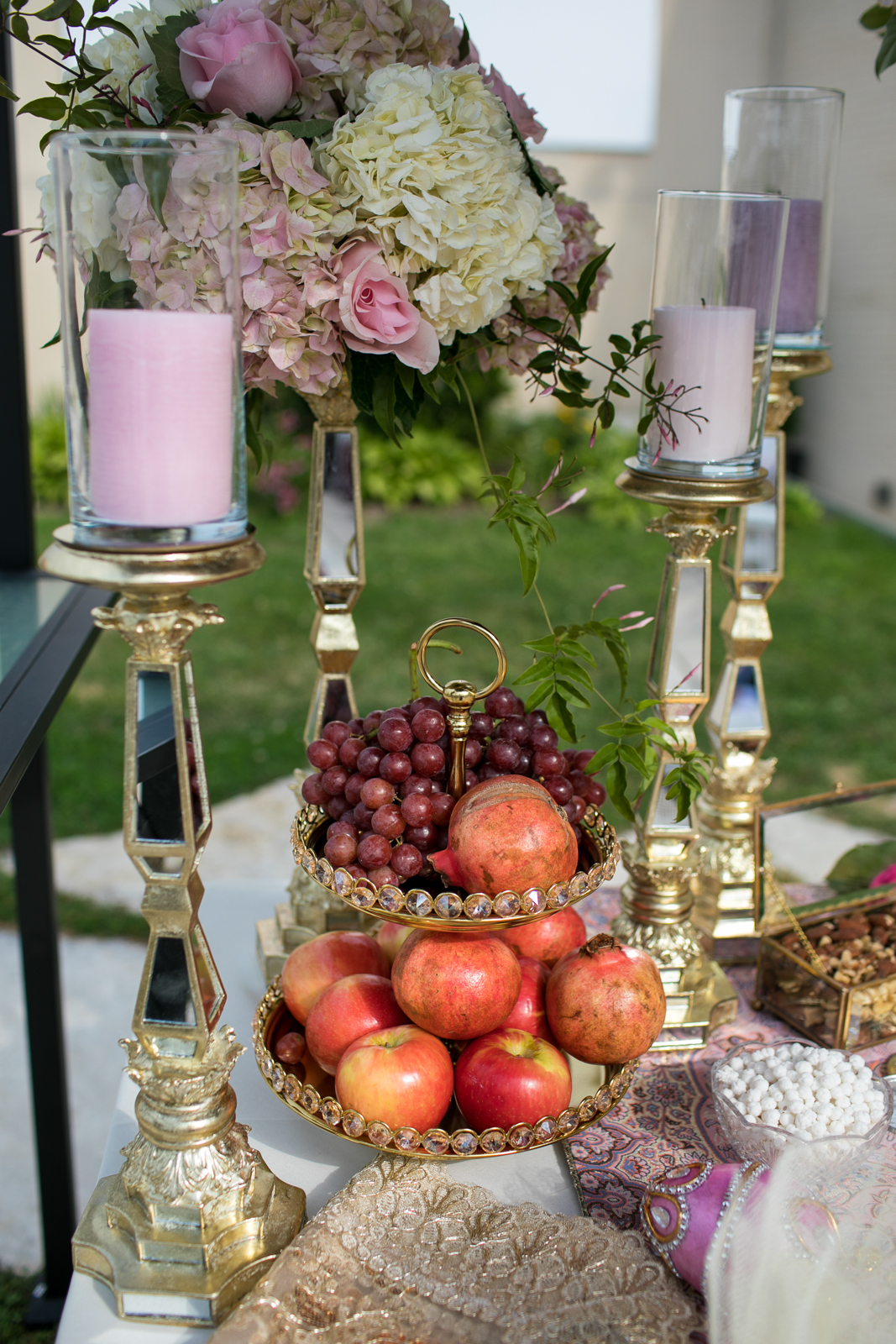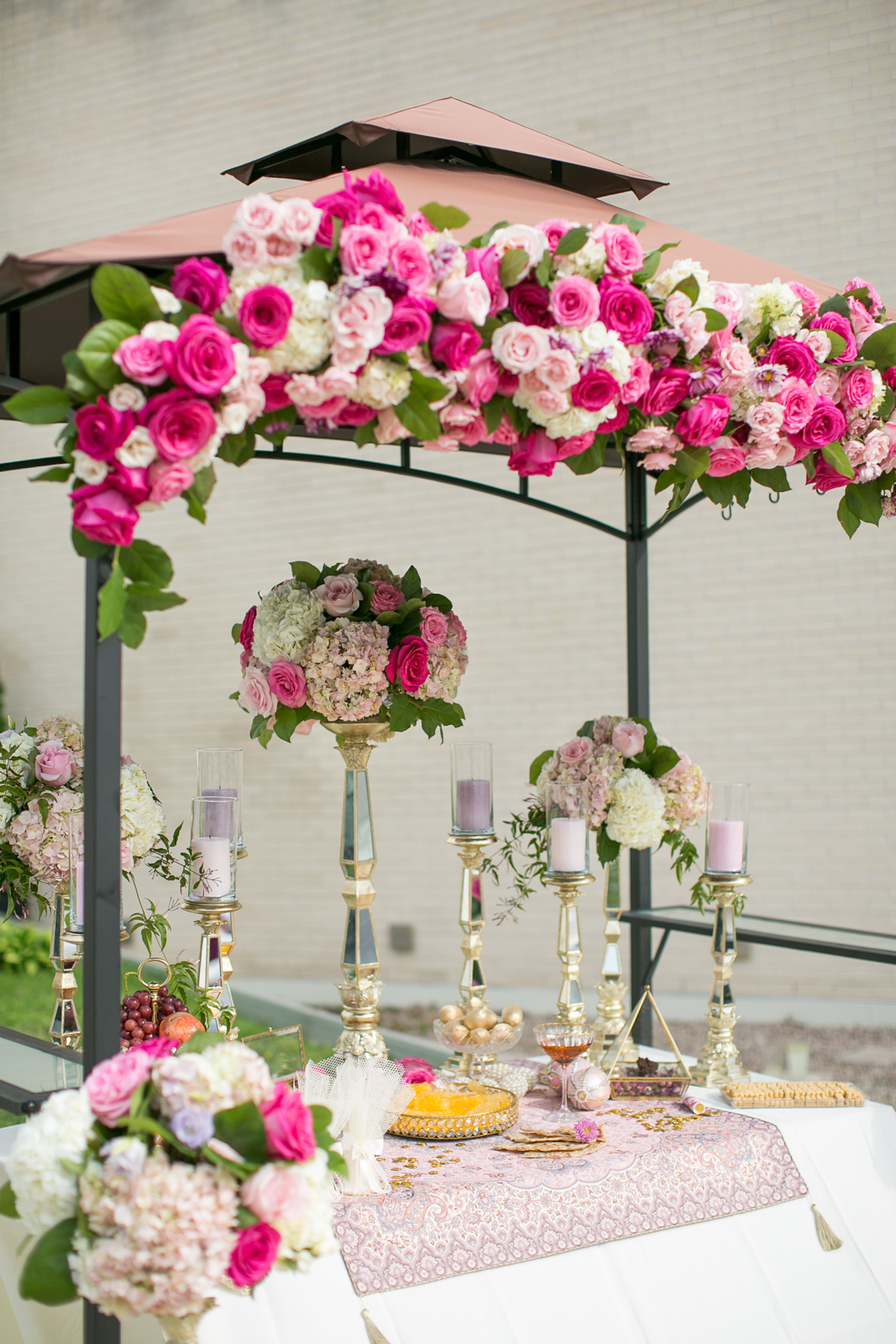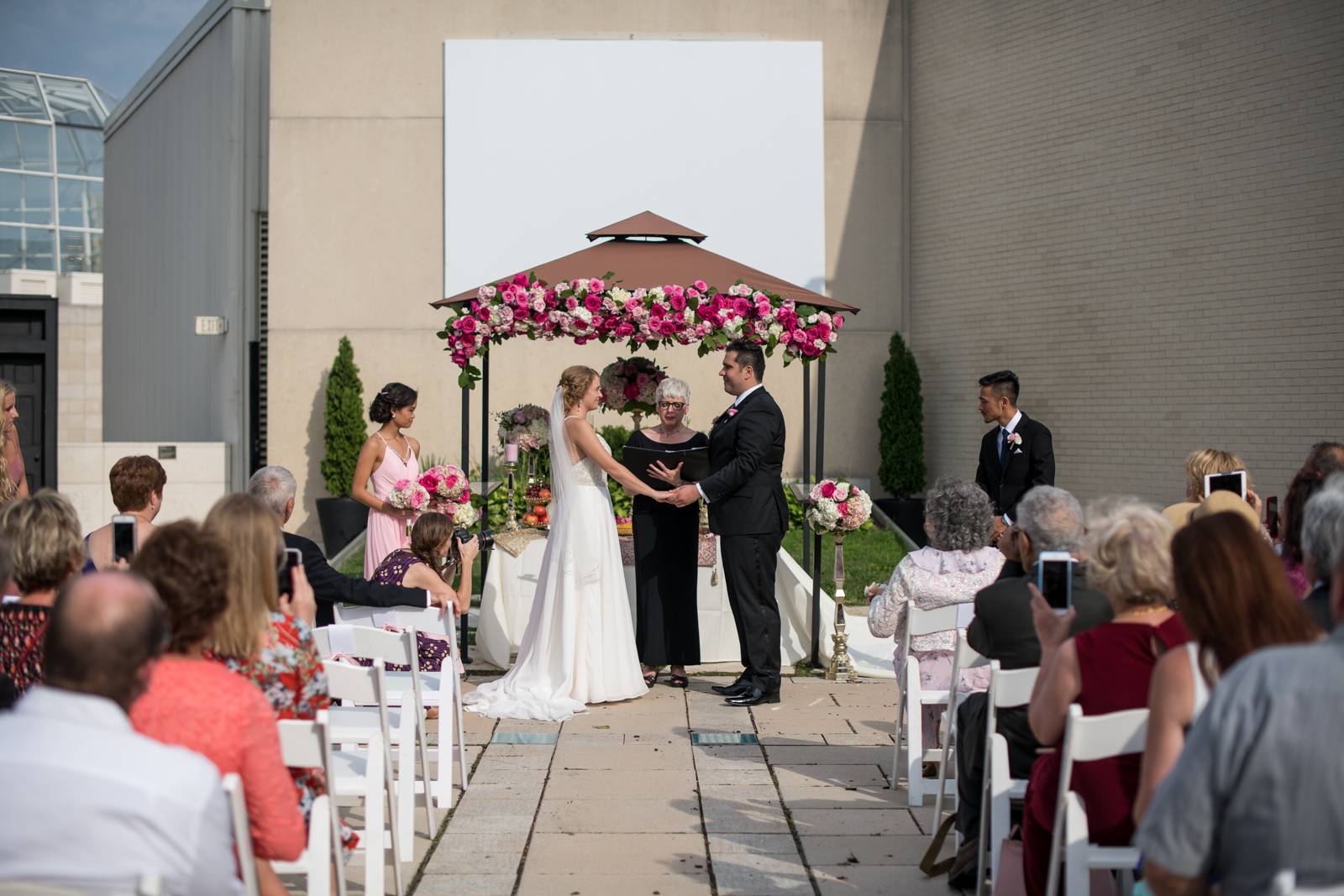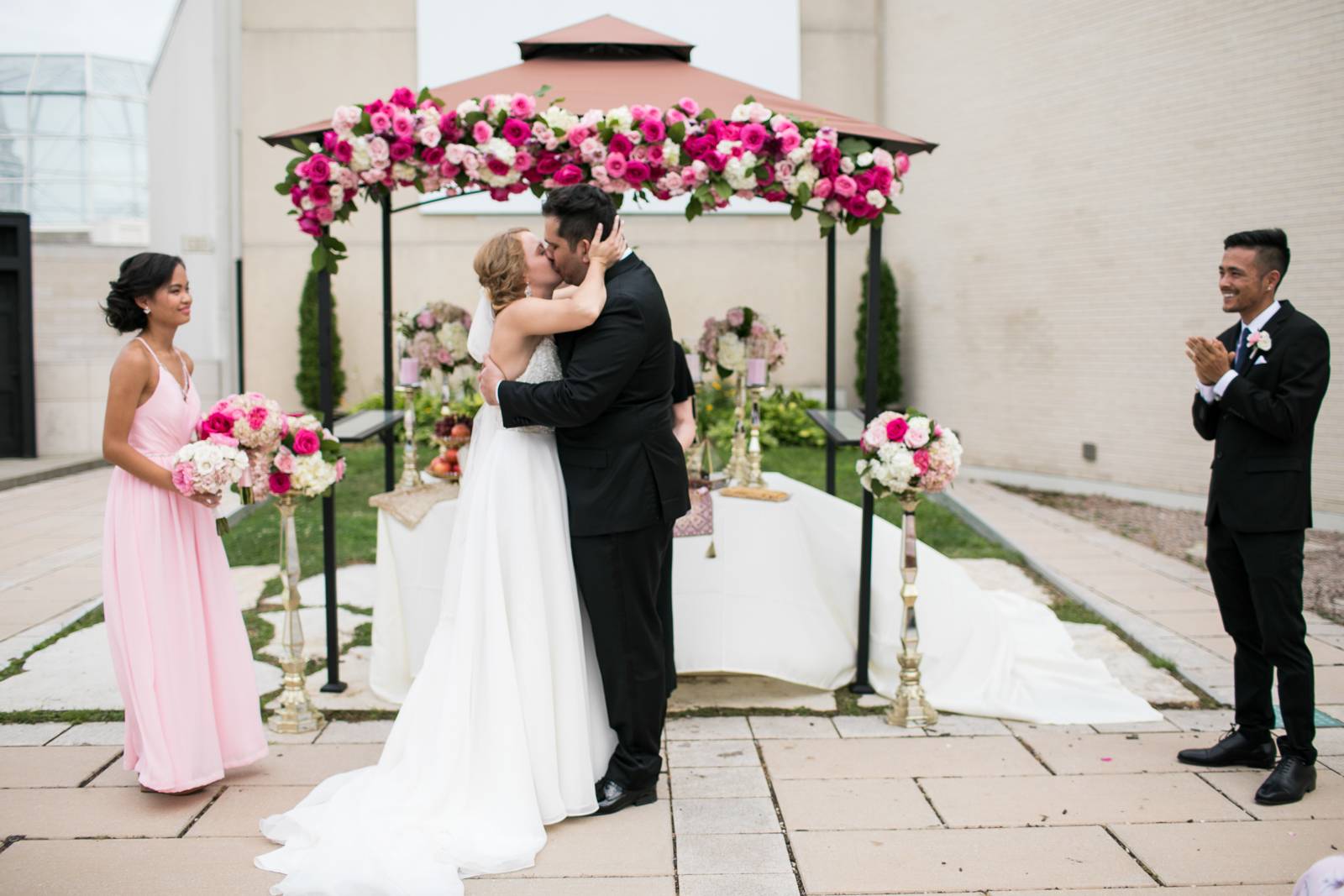 TELL US ABOUT FINDING YOUR DRESS: As soon as we decided on our venue, I made appointments at all the local bridal shops. Vera's House of Bridals was first on the list, and it would end up being the last. My dress was the fifth dress I tried on, and I knew it was the one right away. It checked off all the boxes on my list, and my mom and sister agreed. It was perfect! I canceled the other appointments.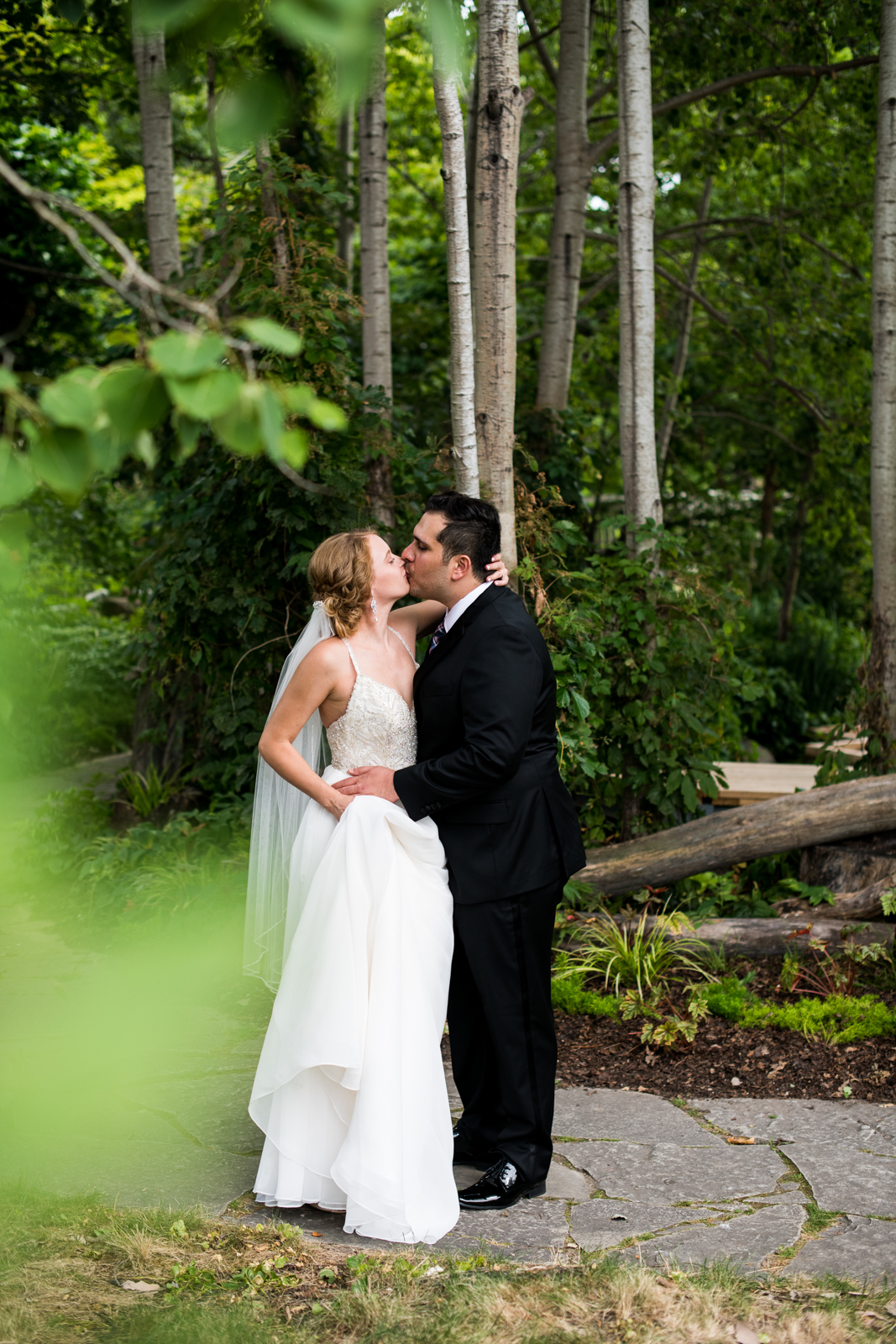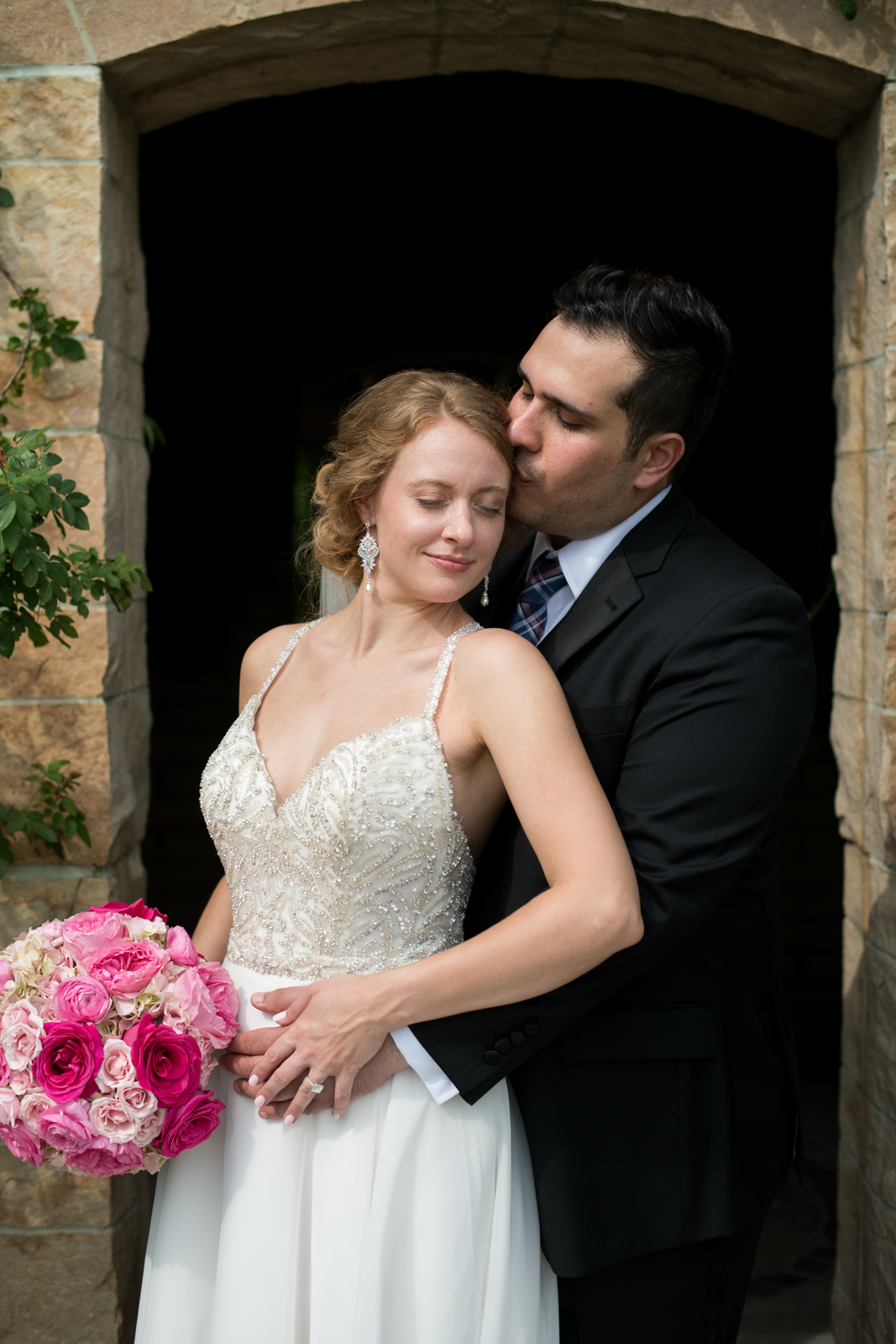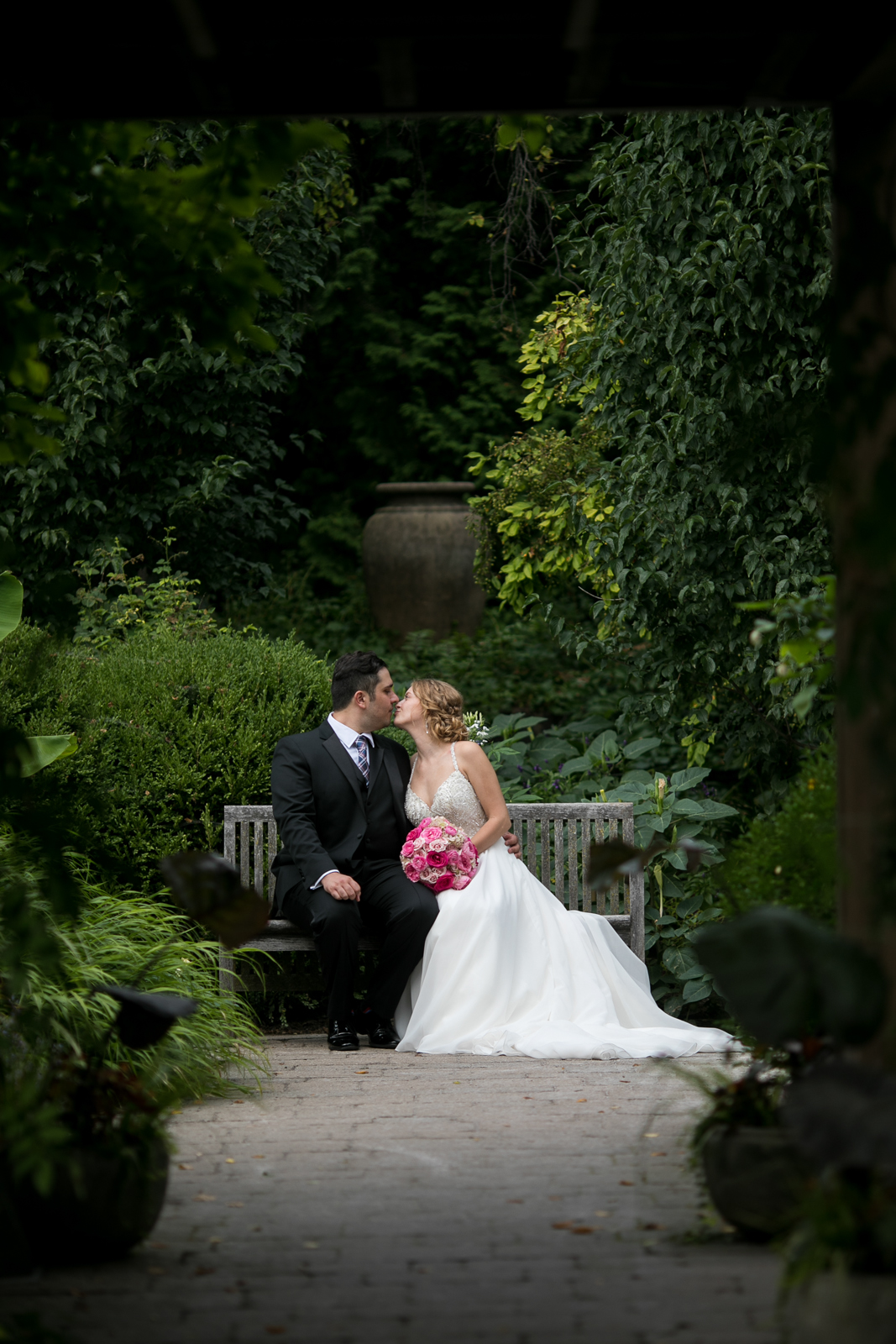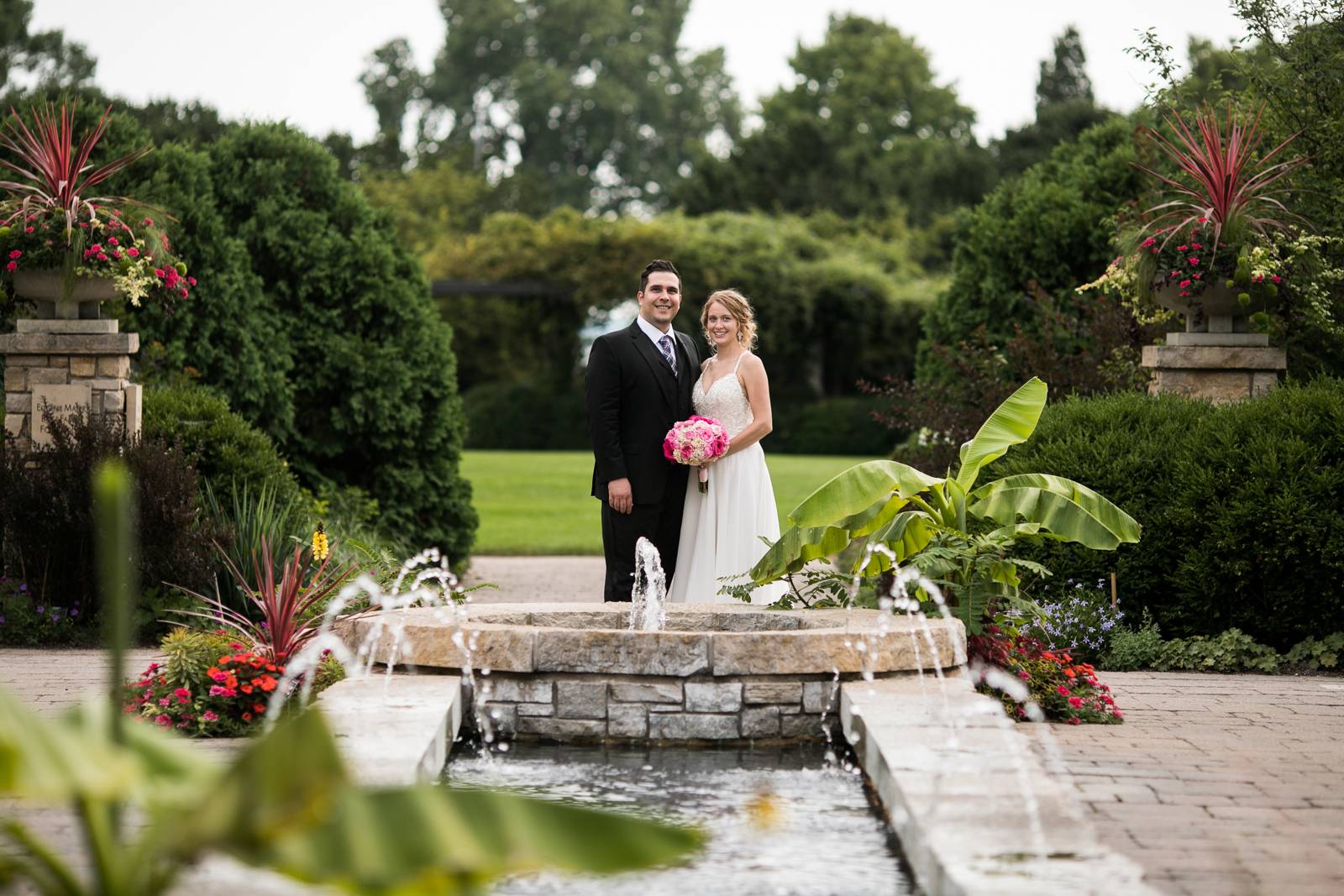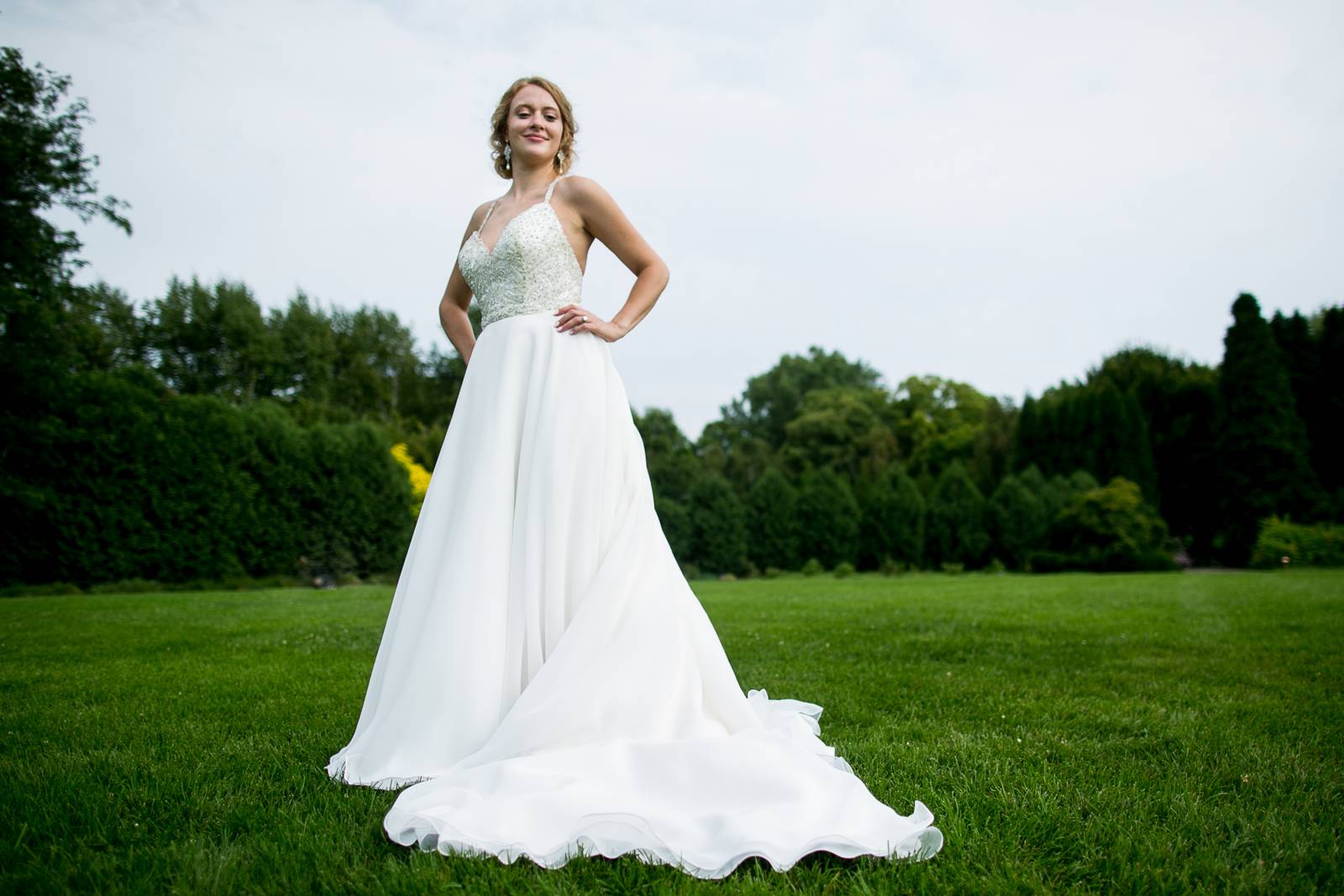 WERE THERE ANY PERSONAL TOUCHES OR DIY ELEMENTS? We had a Persian wedding Sofreh under our altar to honor Pedram's heritage. Each item on the Sofreh represents an element of the couple's new life and marriage together. We incorporated the traditional items like the termeh (a traditional Persian embroidered cloth), gold coins, decorative eggs, and sugar cones along with some personal items like the rock we got on Mt. Etna the day we were engaged. We also incorporated the Persian wedding tradition of the honey exchange into our ceremony, which represents the desire to fill each others' lives with sweetness. We made our welcome mirror, seating chart, place cards, table numbers, and other miscellaneous signs. We also put together bathroom kits for guests to freshen up with throughout the evening.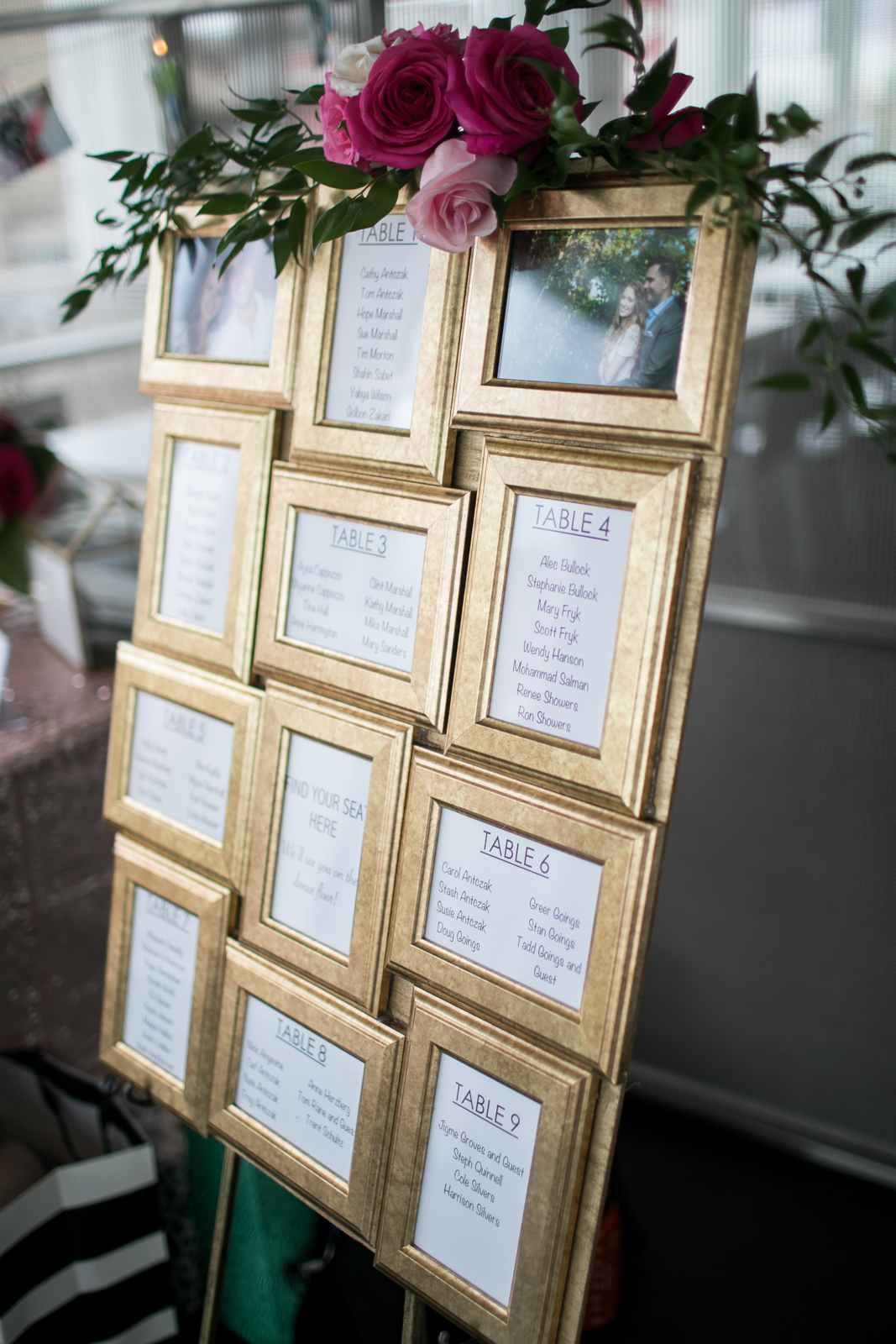 HOW WOULD YOU DESCRIBE YOUR WEDDING THEME/STYLE IN FIVE WORDS OR LESS?A blend of modern and traditional.
WHAT WAS YOUR WEDDING COLOR PALETTE? Pinks, gold, and ivory.
DESCRIBE YOUR WEDDING FLOWERS: I wanted structured, romantic arrangements in shades of pink and ivory. Our florist did an amazing job! We absolutely loved how all the flowers turned out.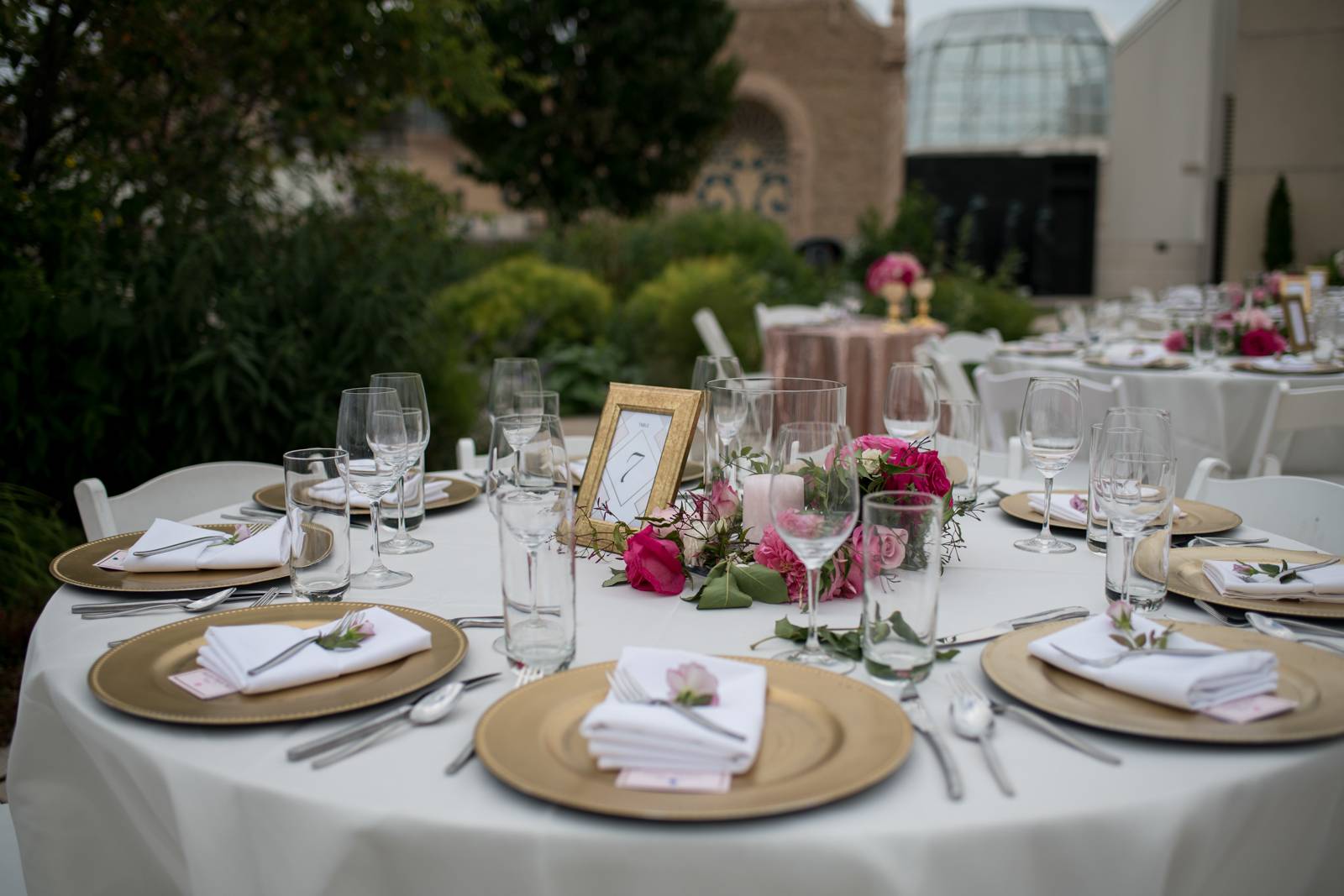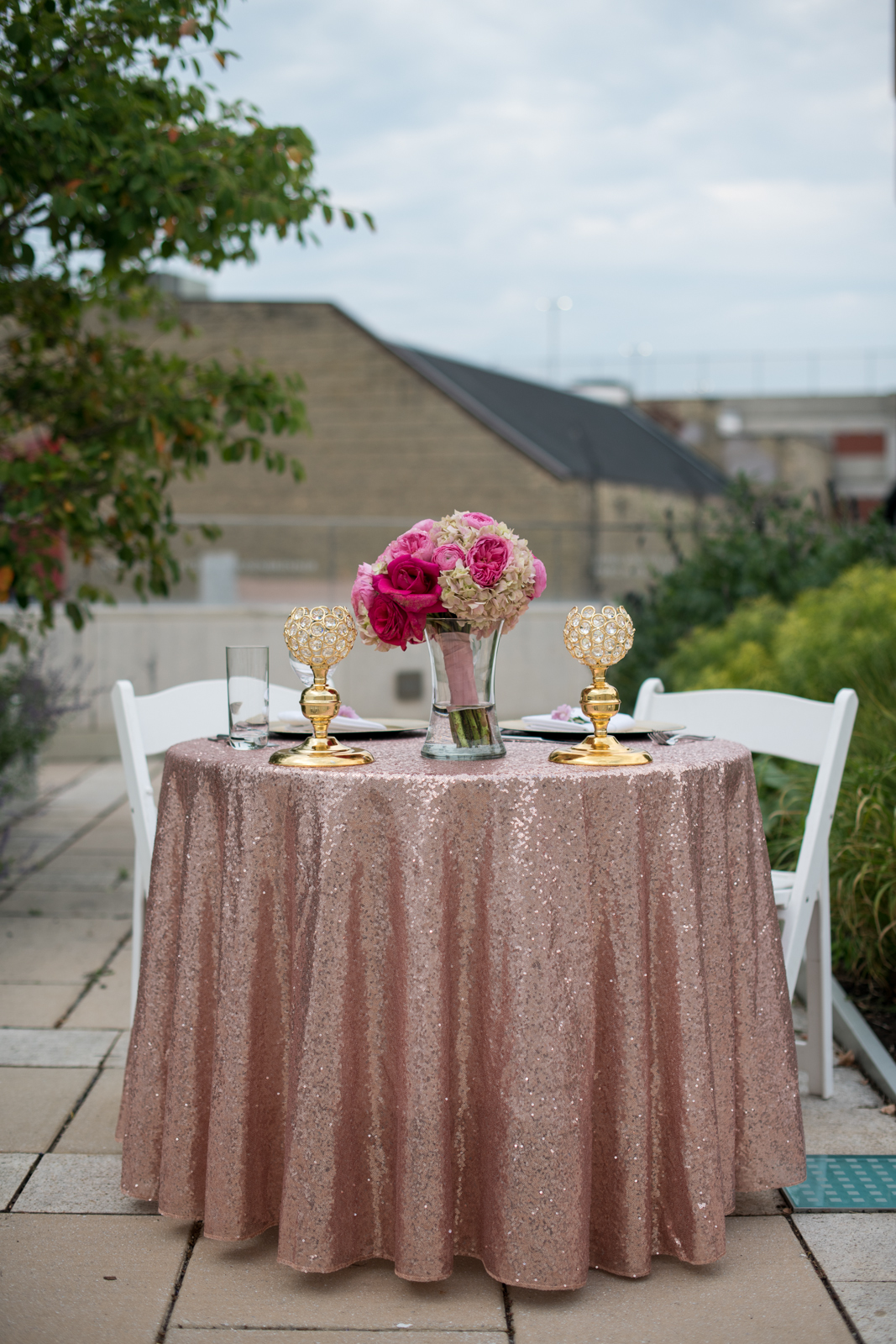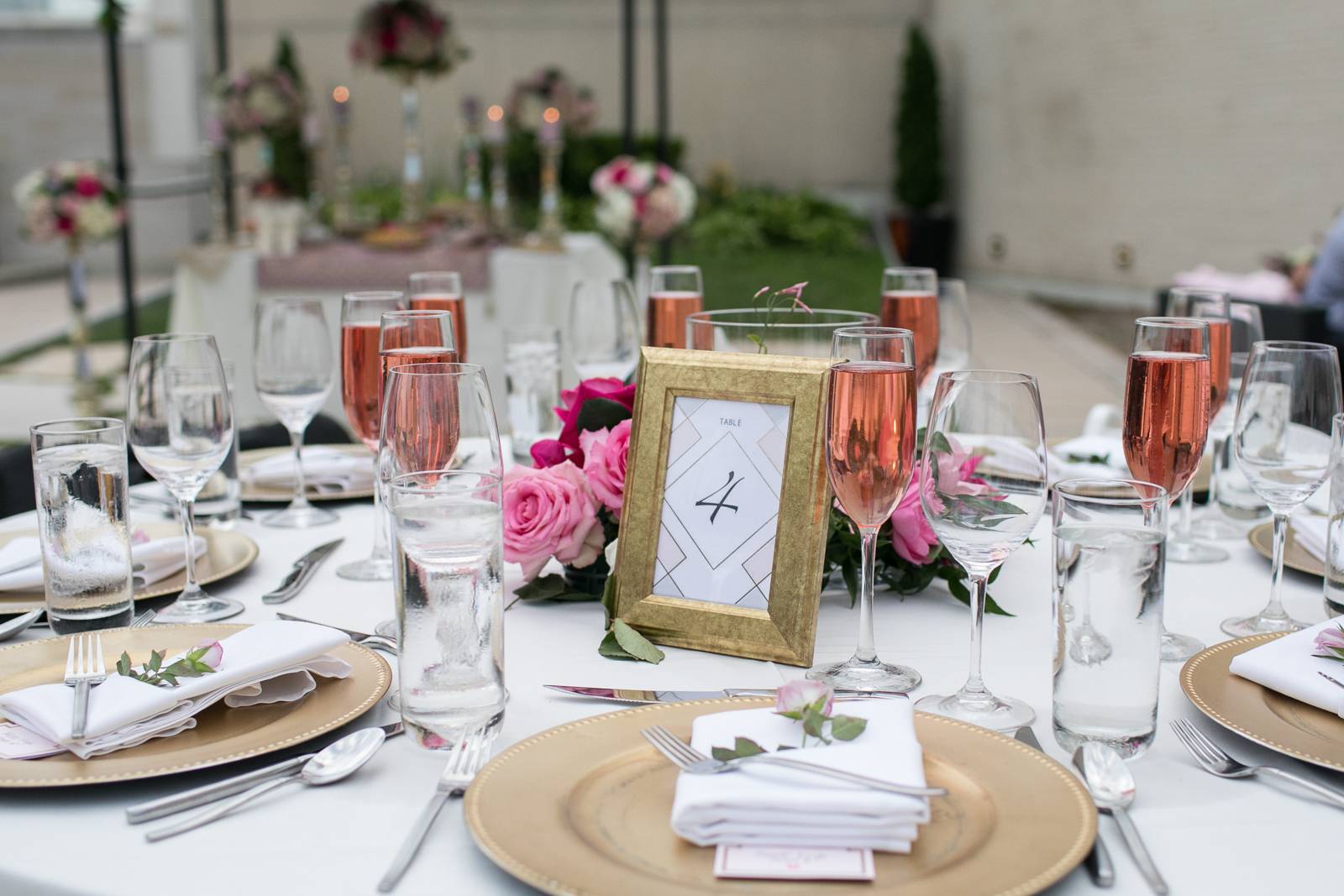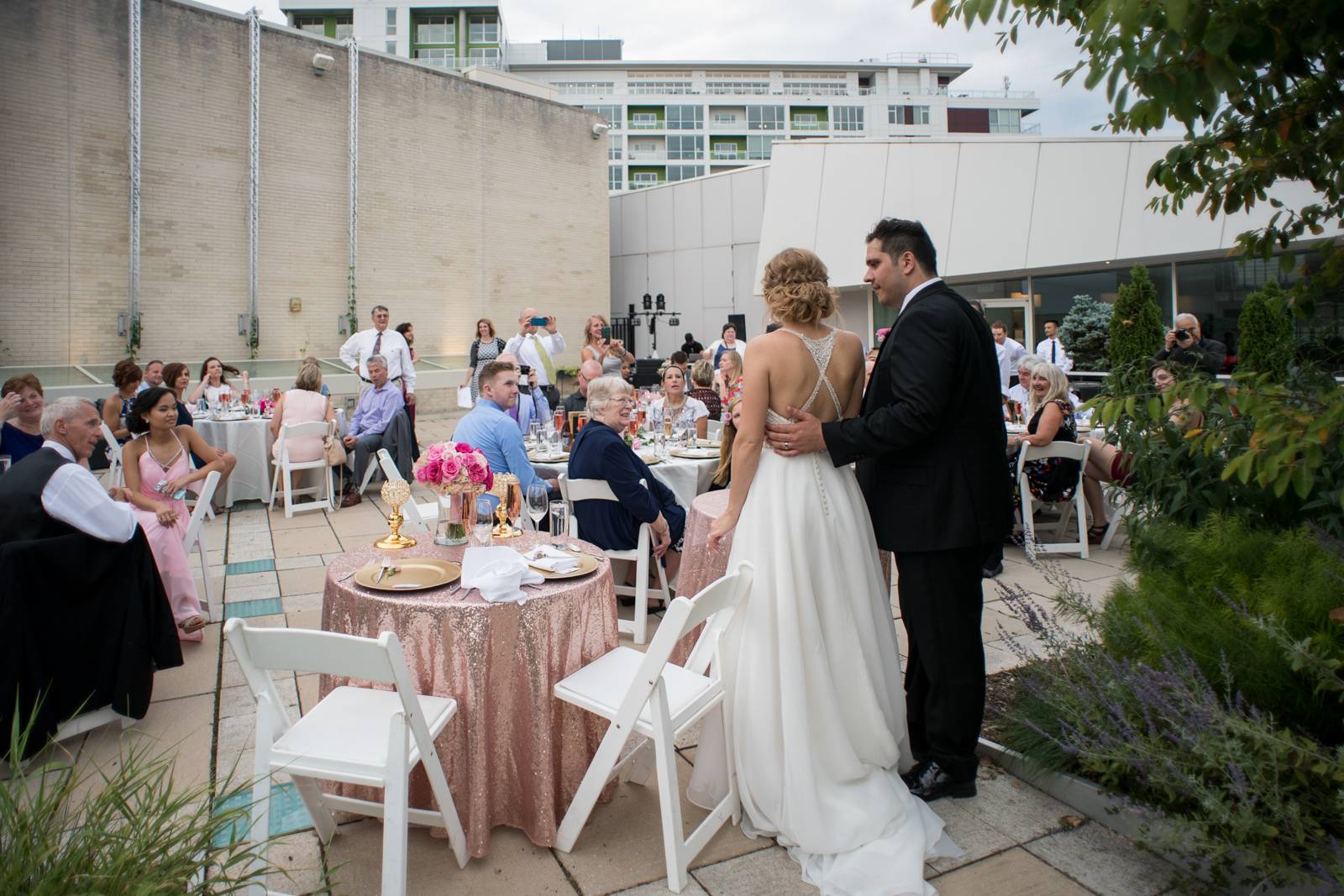 WHAT WAS YOUR INSPIRATION/DESIGN CONCEPT FOR YOUR OVERALL CEREMONY AND RECEPTION DECOR? We really wanted our wedding to be a representation of us. We choose elements that had some meaning and/or that we thought we could incorporate into our lives after the wedding. I love seeing little reminders of our wedding in our day-to-day lives.
DID YOU USE ANY SPECIALTY CHAIRS, LINENS, CHARGERS, GLASSWARE OR DINNERWARE? We purchased all the linens, charger plates, candlesticks, centerpiece votives, the bride and groom's champagne glasses, among other miscellaneous decorations.
TELL US ABOUT THE FOOD, DESSERT, AND ANY SPECIALTY BEVERAGES ON THE MENU: We offered five different appetizers during the cocktail hour. For dinner, we served a fresh farmer's market salad with goat cheese and roasted veggies for the first course. We offered a choice of Beef tenderloin with mashed potatoes, seared salmon with couscous, or butternut squash risotto for the main course. We also served late-night beef sliders with chips & dip. Fresco did an amazing job with the catering! The food was excellent, and guests still mention it to us. Our beautiful wedding cake had a lemon-raspberry base and top, with a carrot-cream cheese center. Not only was the cake delicious, but it was breathtaking and turned out even better than I envisioned it. We also had a second "hidden" chocolate-hazelnut cake that was served as well.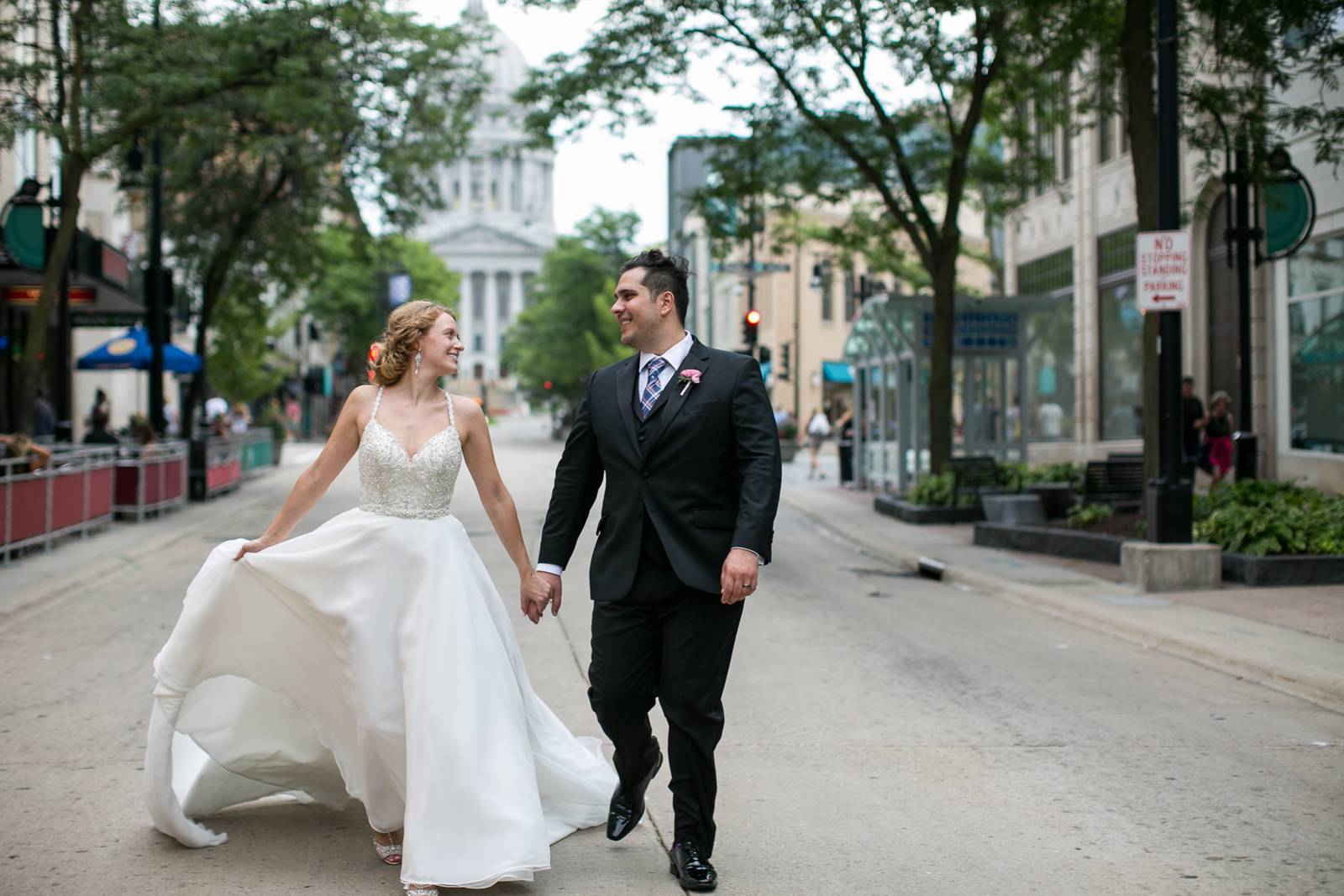 WHAT WAS YOUR FAVORITE MOMENT FROM YOUR WEDDING? We loved our first look! The day went by so quickly, it was nice to have some time where it was just the two of us. However, celebrating such a special day with our closest family and friends is something we will cherish forever. We wouldn't have changed a thing.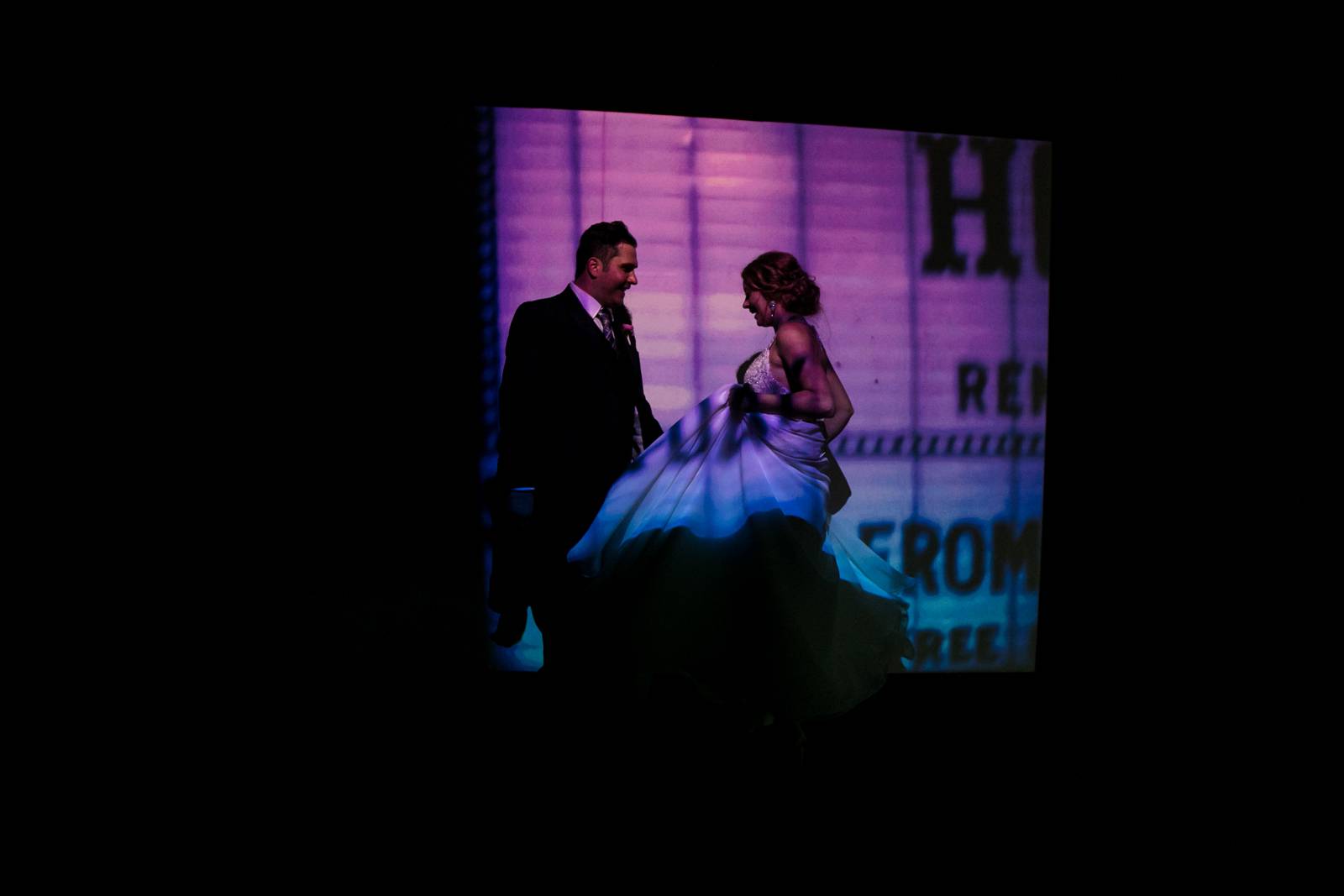 TELL US ABOUT YOUR HONEYMOON PLANS: A few days after the wedding, we packed up the car and headed North with our pup for some lake-front relaxation. It was a great way to unwind after all the wedding craziness.
WHAT DOES LIFE LOOK LIKE AFTER THE WEDDING? Life has been busy. We started our own business, which allowed Pedram to stay closer to home. Not much has changed day-to-day, but I love being married and hearing him call me his wife.
IS THERE ANY ADVICE YOU'D GIVE TO OTHER COUPLES PLANNING THEIR WEDDING? Don't let other people's opinions pressure you into something you don't want. Your wedding day should be about what's meaningful to you and your partner.