This Wisconsin wedding was full of personal details and outdoor fun! Abbie and Eric's wedding weekend at Camp Wandawega, captured by Tim Fitch Photography, was one to remember. Featuring vintage rentals from A La Crate Rentals and Event Essentials, stunning florals by daffodil*parker, and even signature drinks created by the groom, himself, we are in love with all of the unique details incorporated into this celebration. Read on to learn more about Abbie and Eric's intimate and outdoorsy wedding weekend of fun!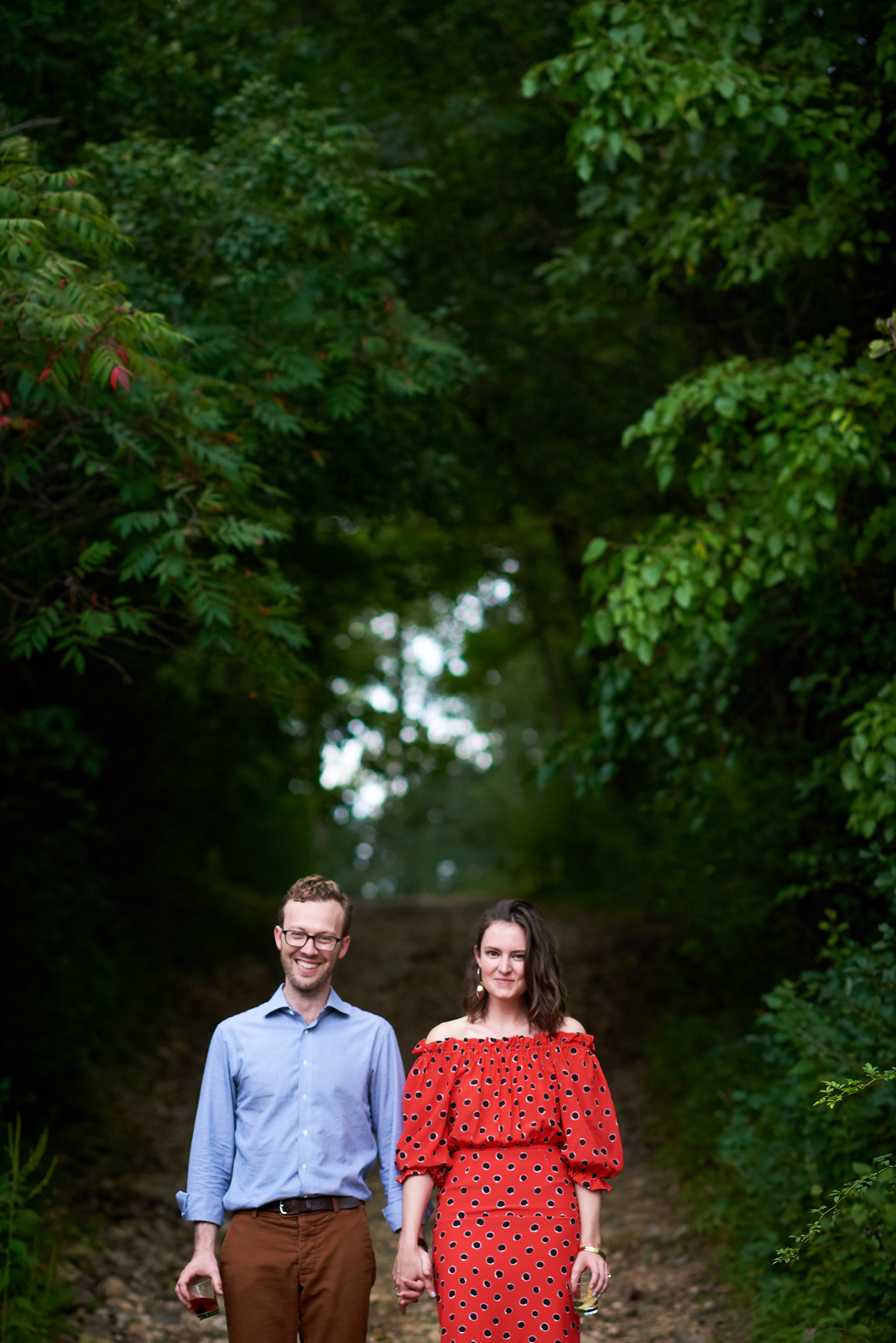 WEDDING DATE: 09/01/2018
HOW DID YOU MEET? We don't remember exactly how we met, but we did attend rival high schools in Saint Louis, MO. We didn't start dating until after college!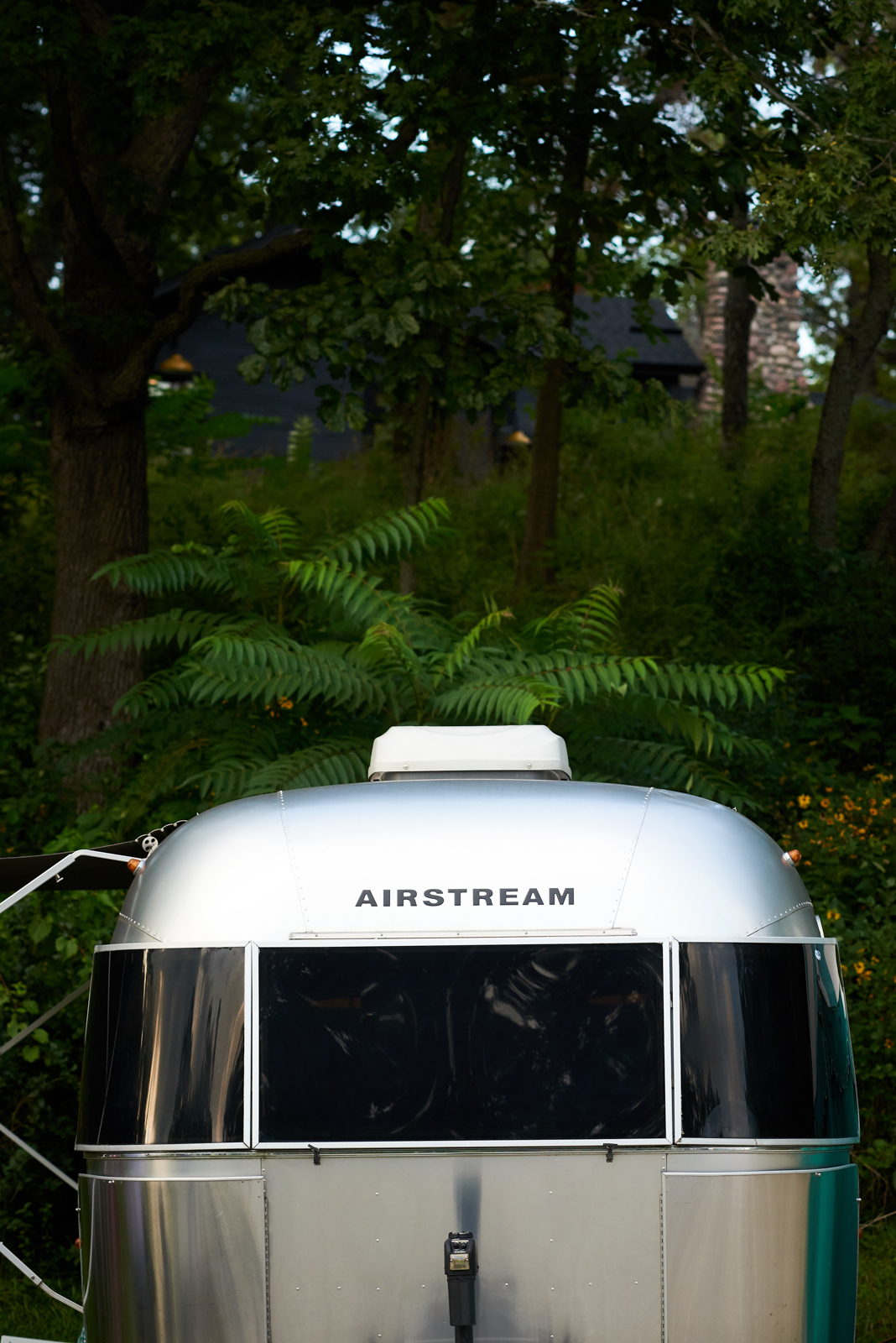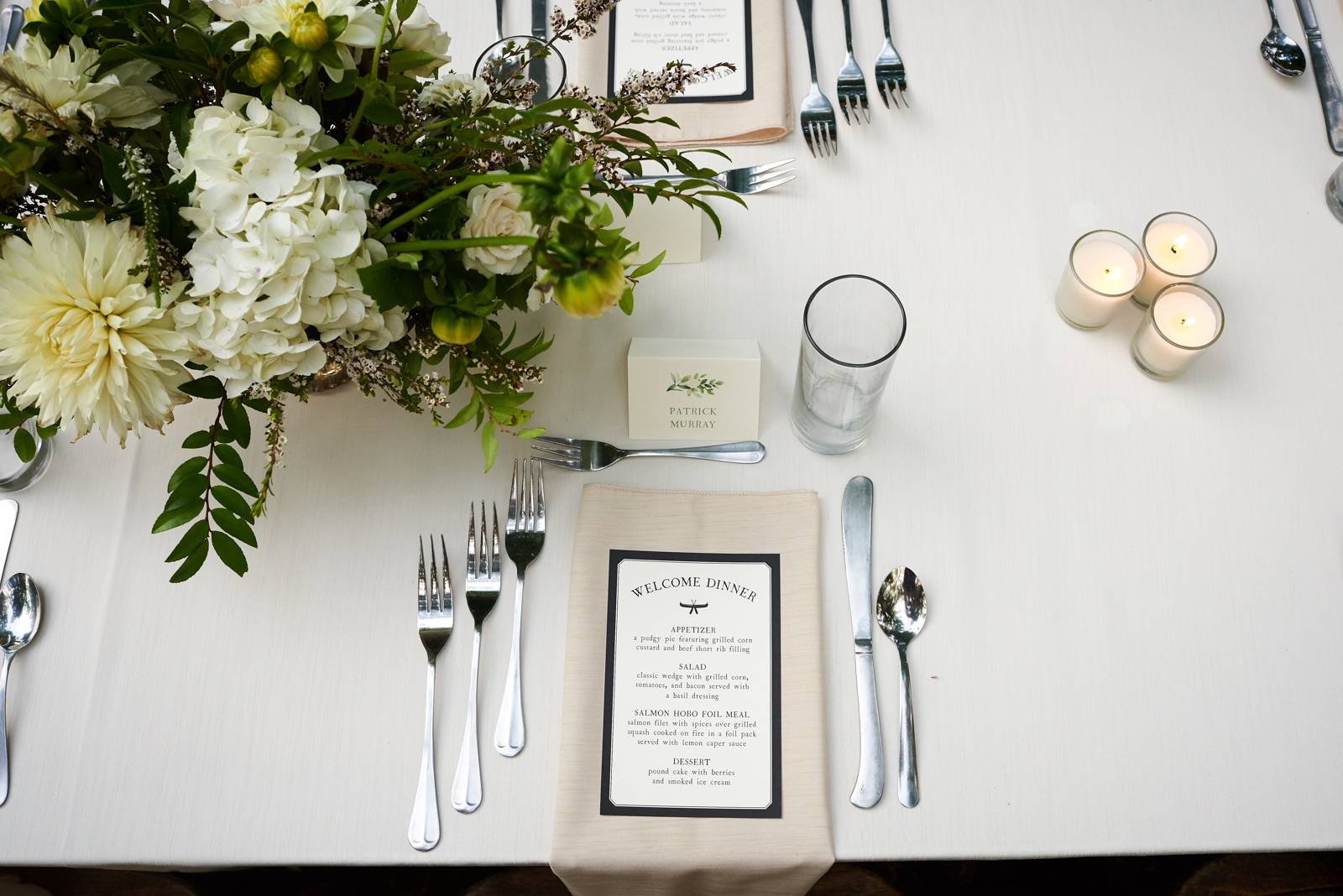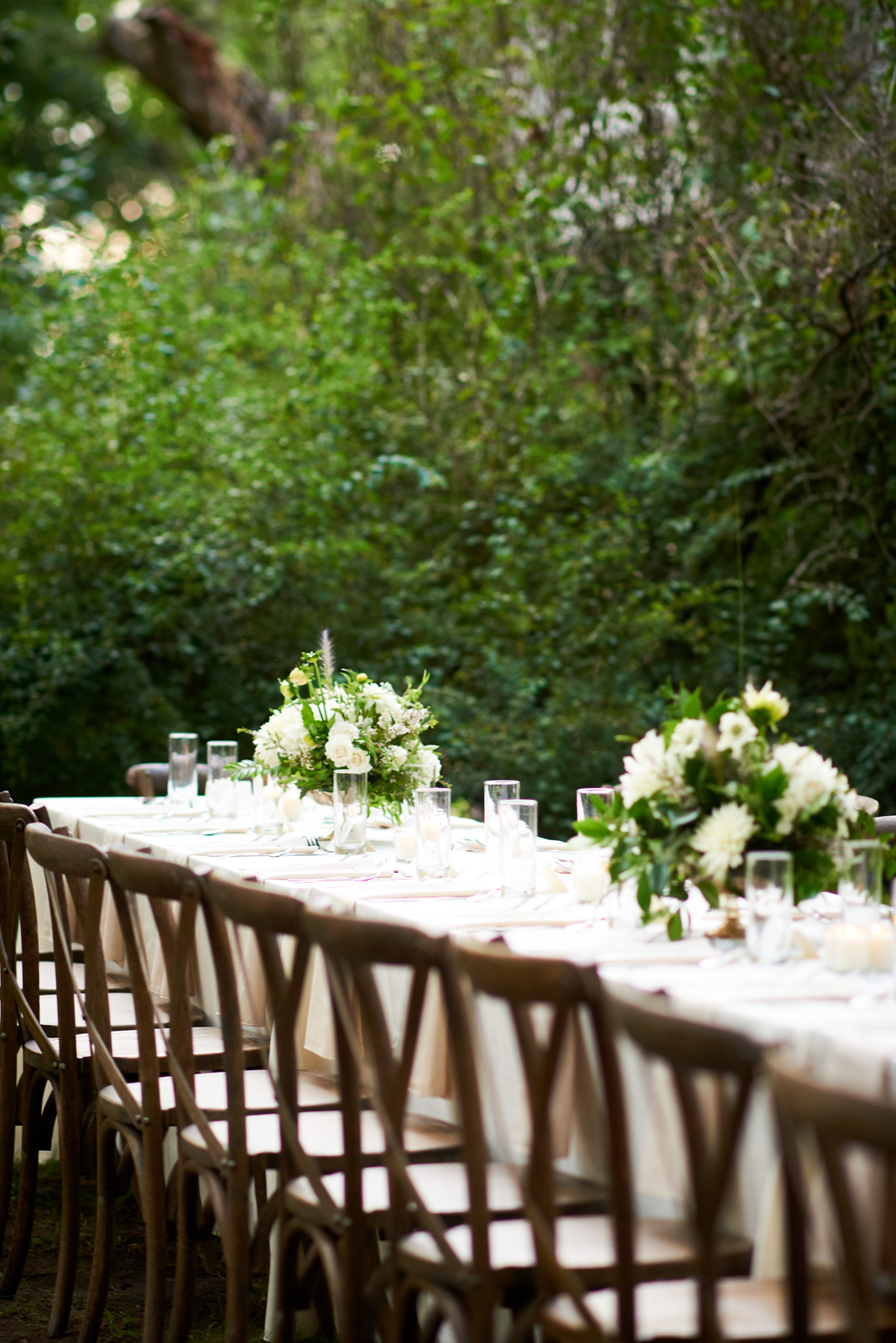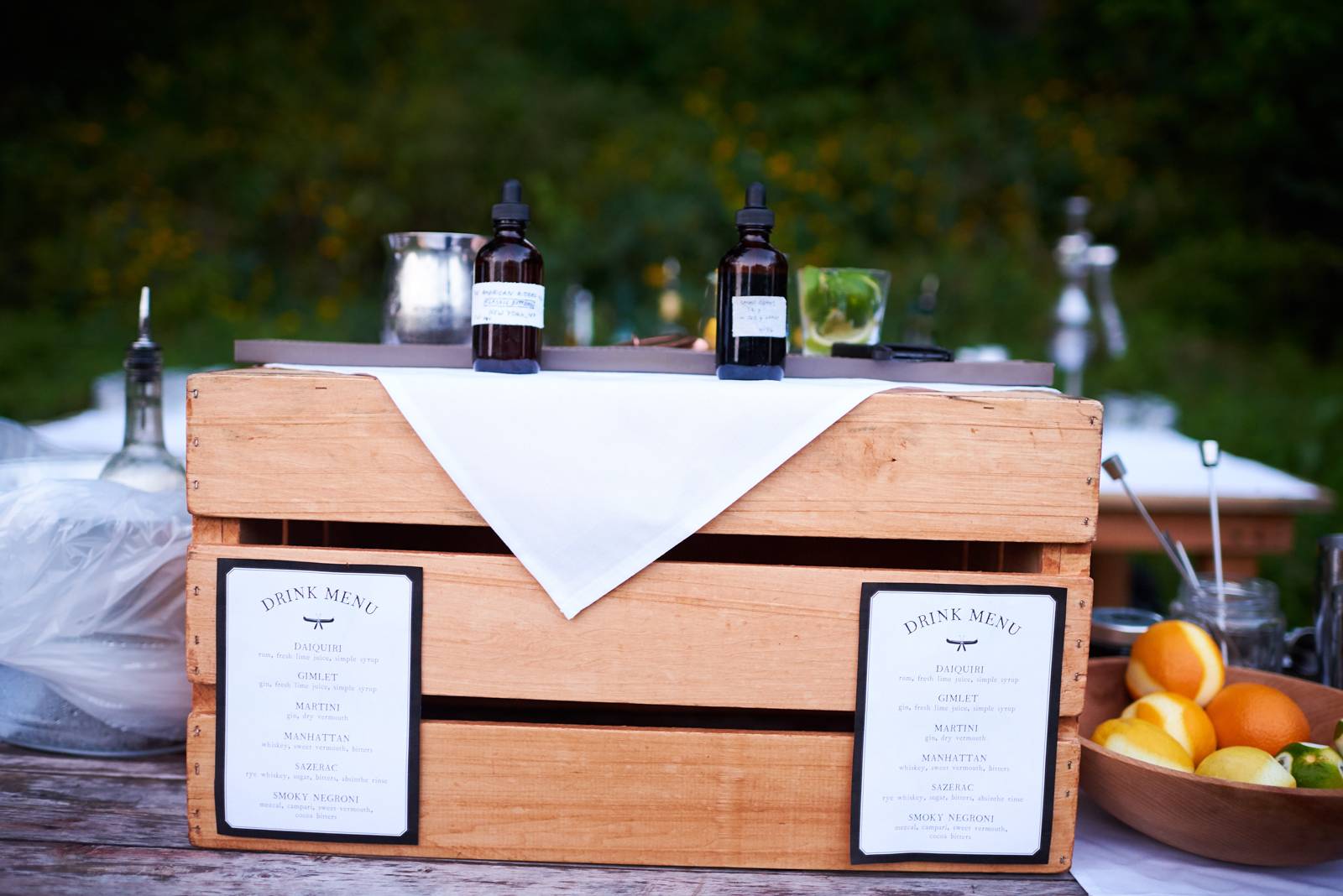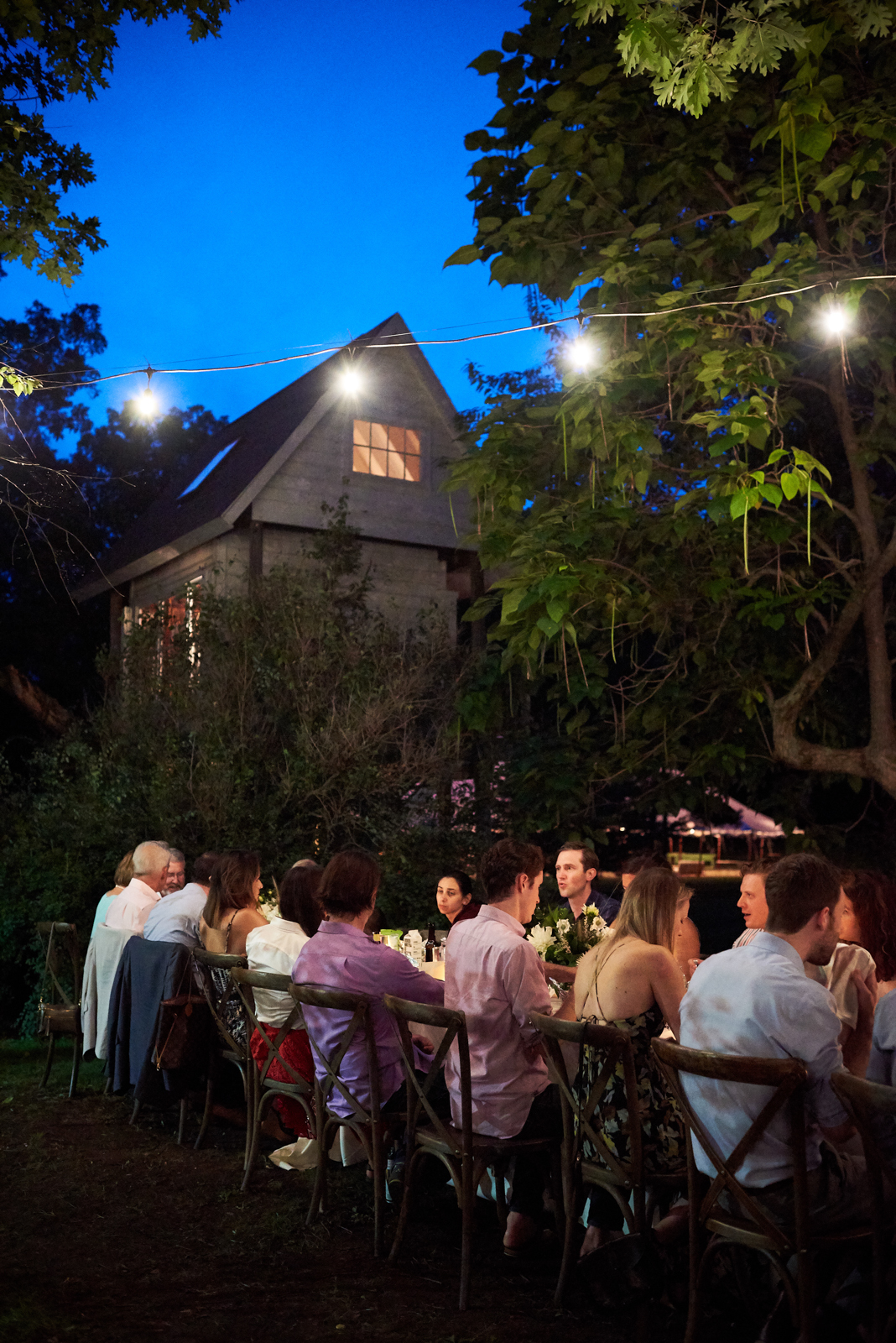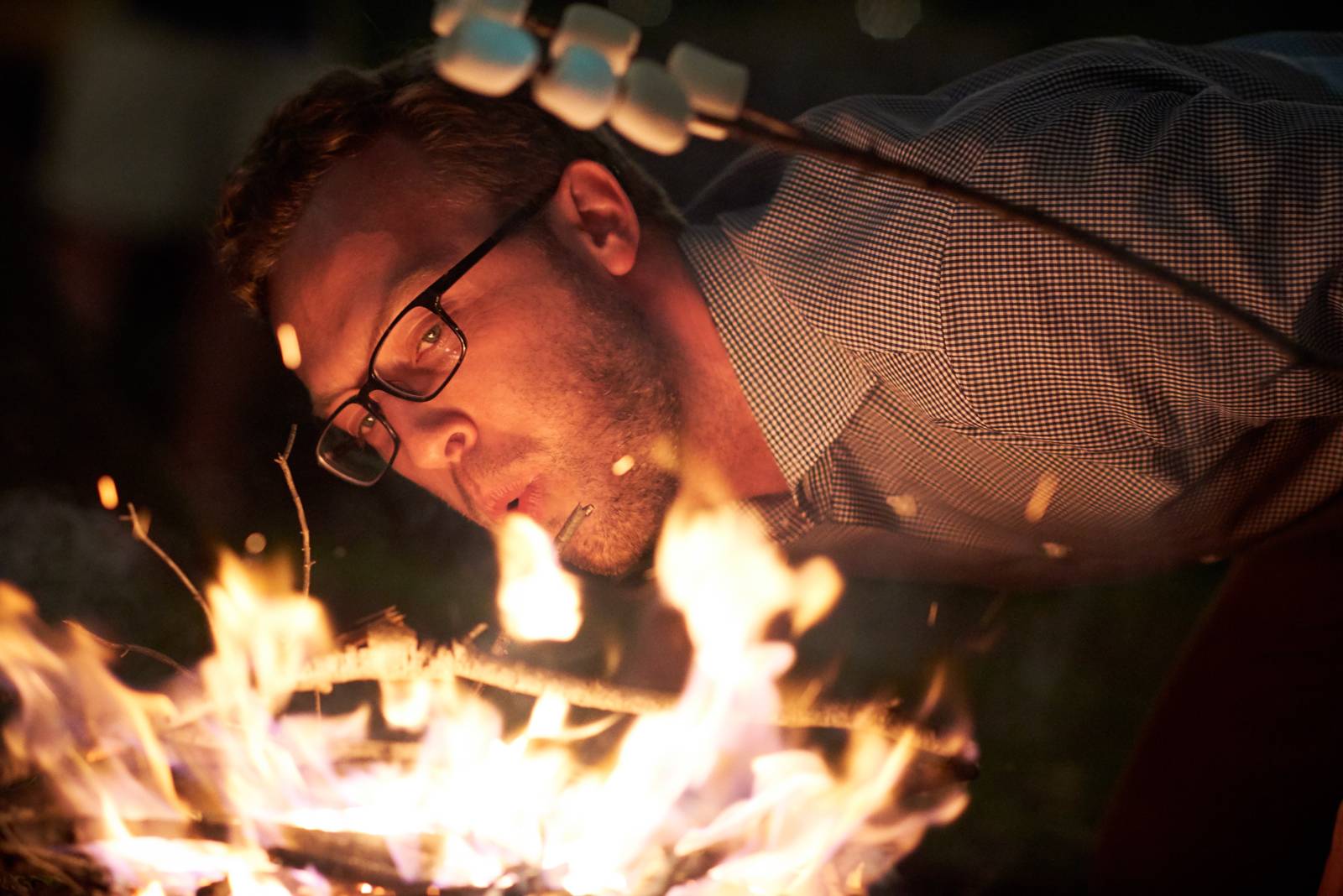 HOW DID YOU KNOW YOU HAD FOUND "THE ONE"? A good friend of ours, who knows us both independently, told us that neither of us changed as people when we got together. This was a good confirmation for us!
TELL US ABOUT YOUR PROPOSAL: Eric proposed on a rooftop in Manhattan one evening, and it was beautiful.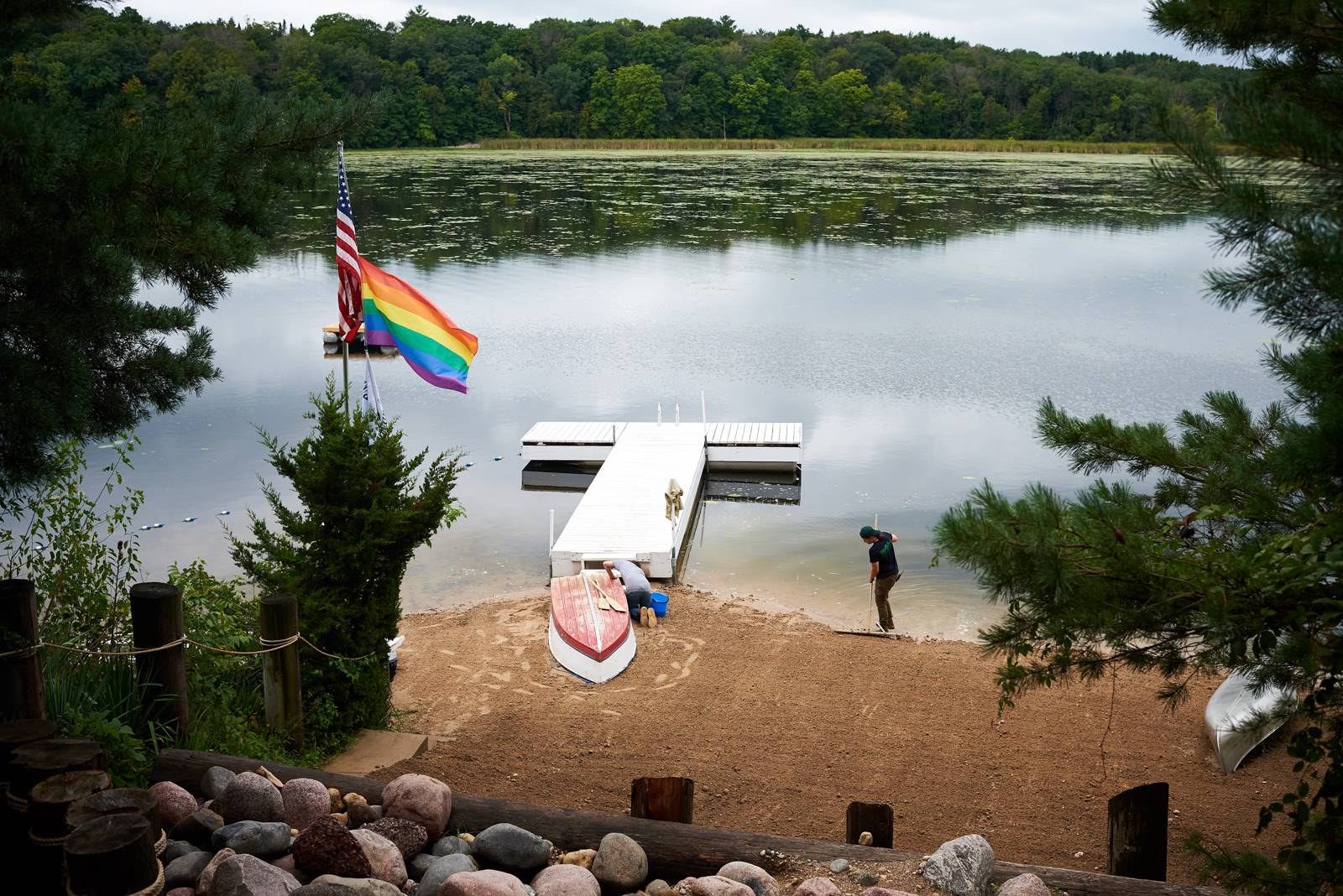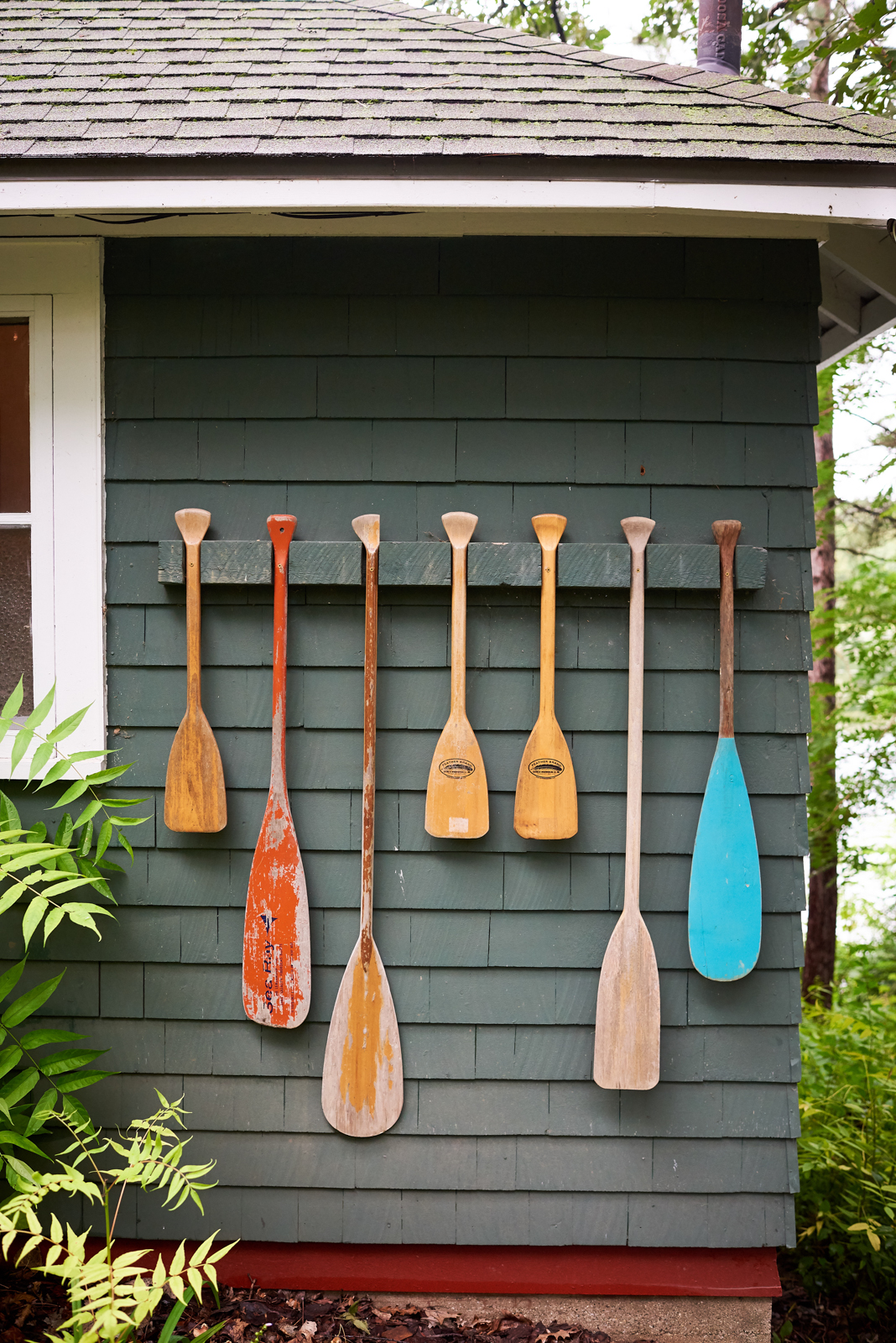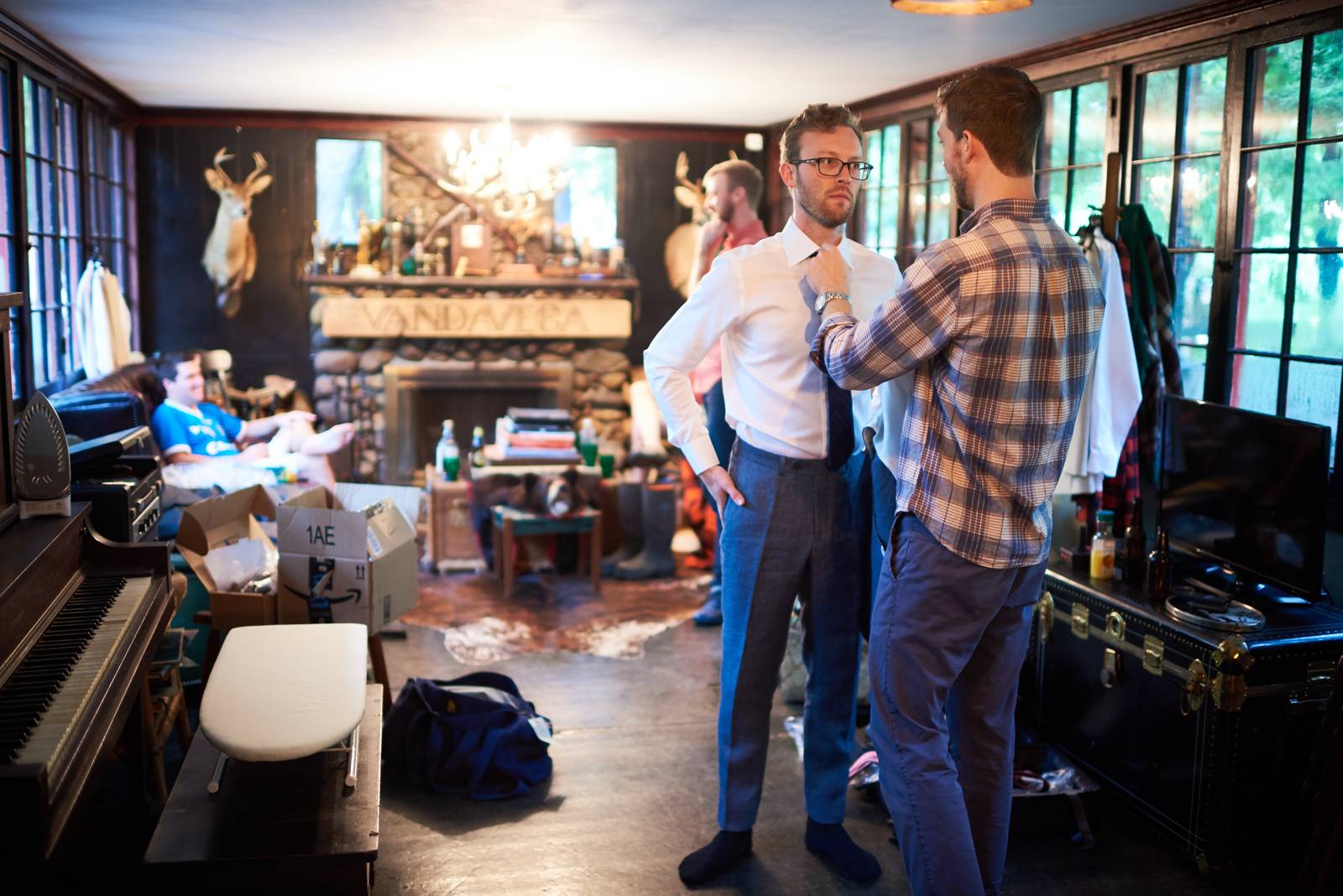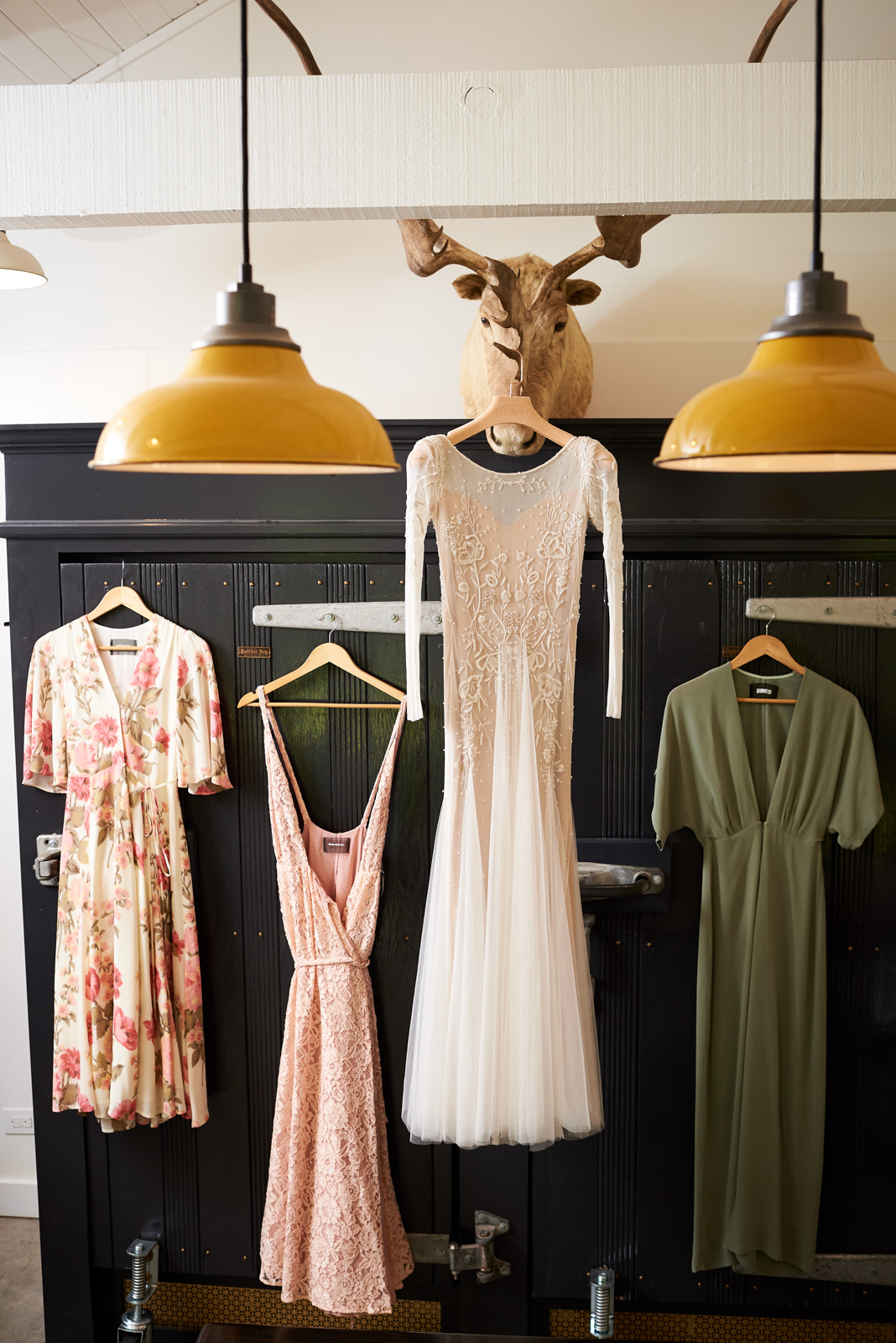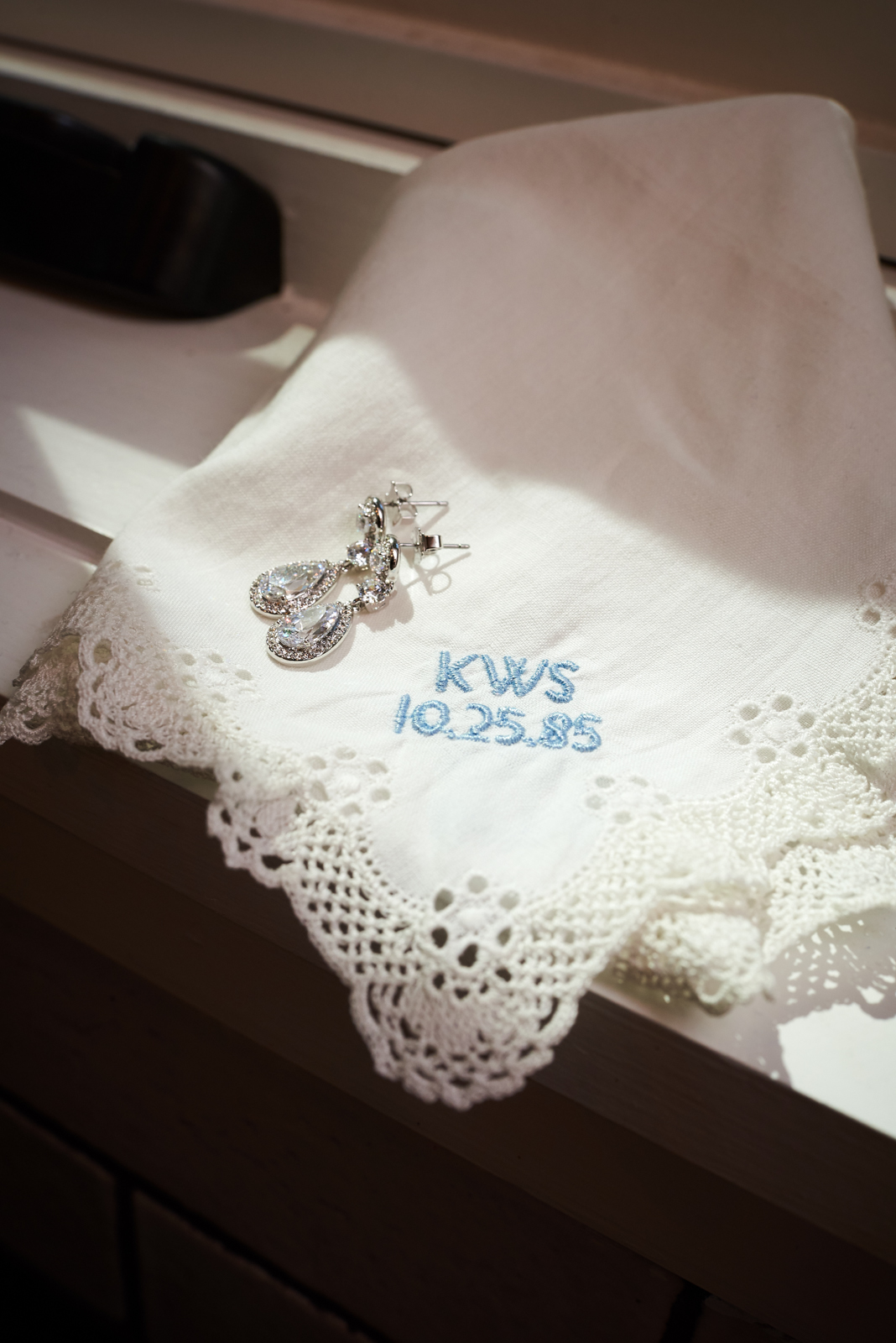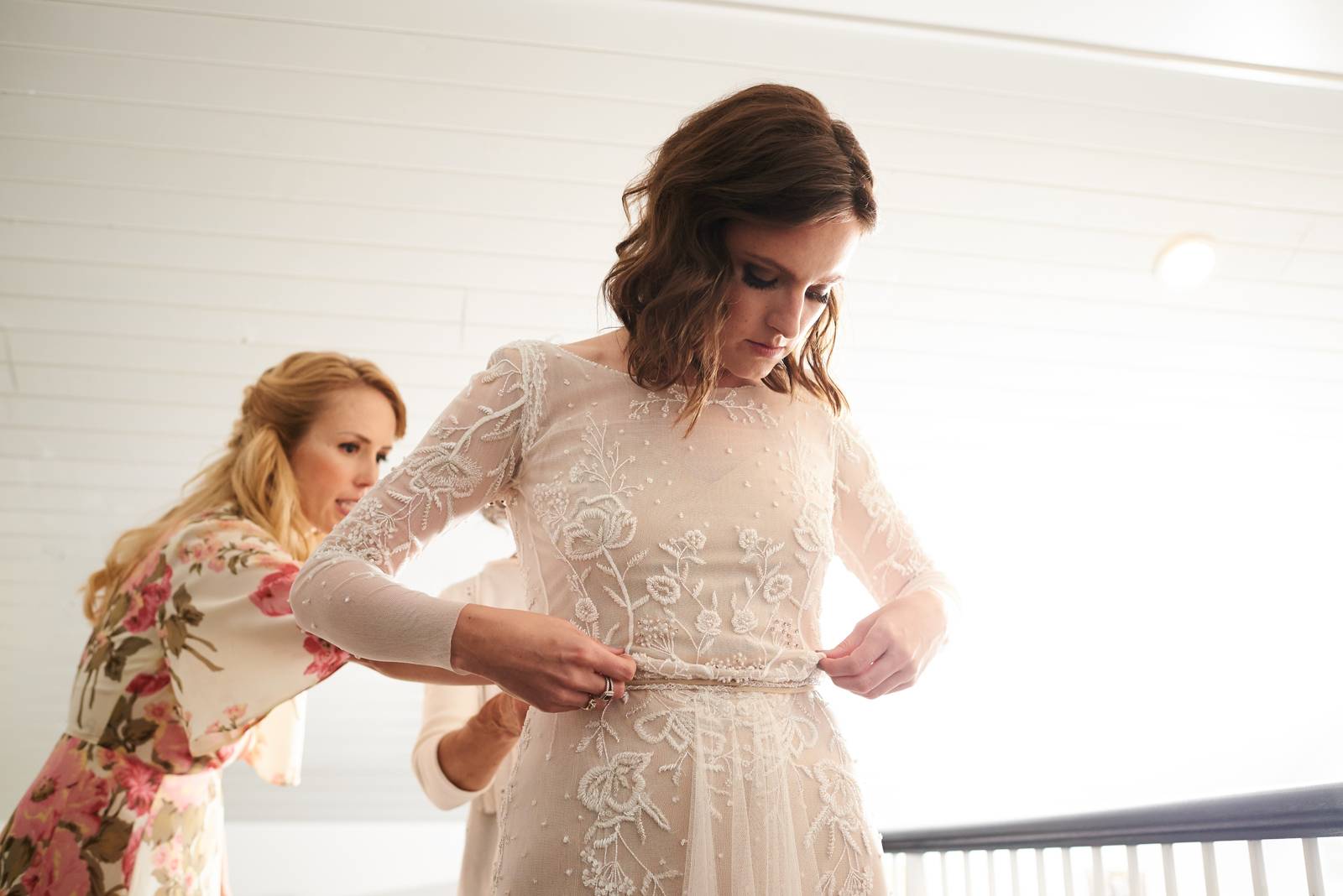 TELL US ABOUT FINDING YOUR DRESS: I had been admiring a boutique called Spina Bride for years, every time I walked by their store in Greenwich Village. They were my first appointment when I started dress shopping, and I fell in love with a Chana Marelus dress on the hanger. Sadly, when I tried it on, it didn't feel right. I continued shopping for dresses at many other boutiques around the city for months after that, but I just couldn't shake my feeling about that first dress and my lovely experience at Spina Bride. Then, I learned that Chana Marelus herself would be at Spina Bride, showing her latest designs at an upcoming event. I attended the event and had so much fun playing dress-up with her. She offered to customize one of the designs for me, and that was that!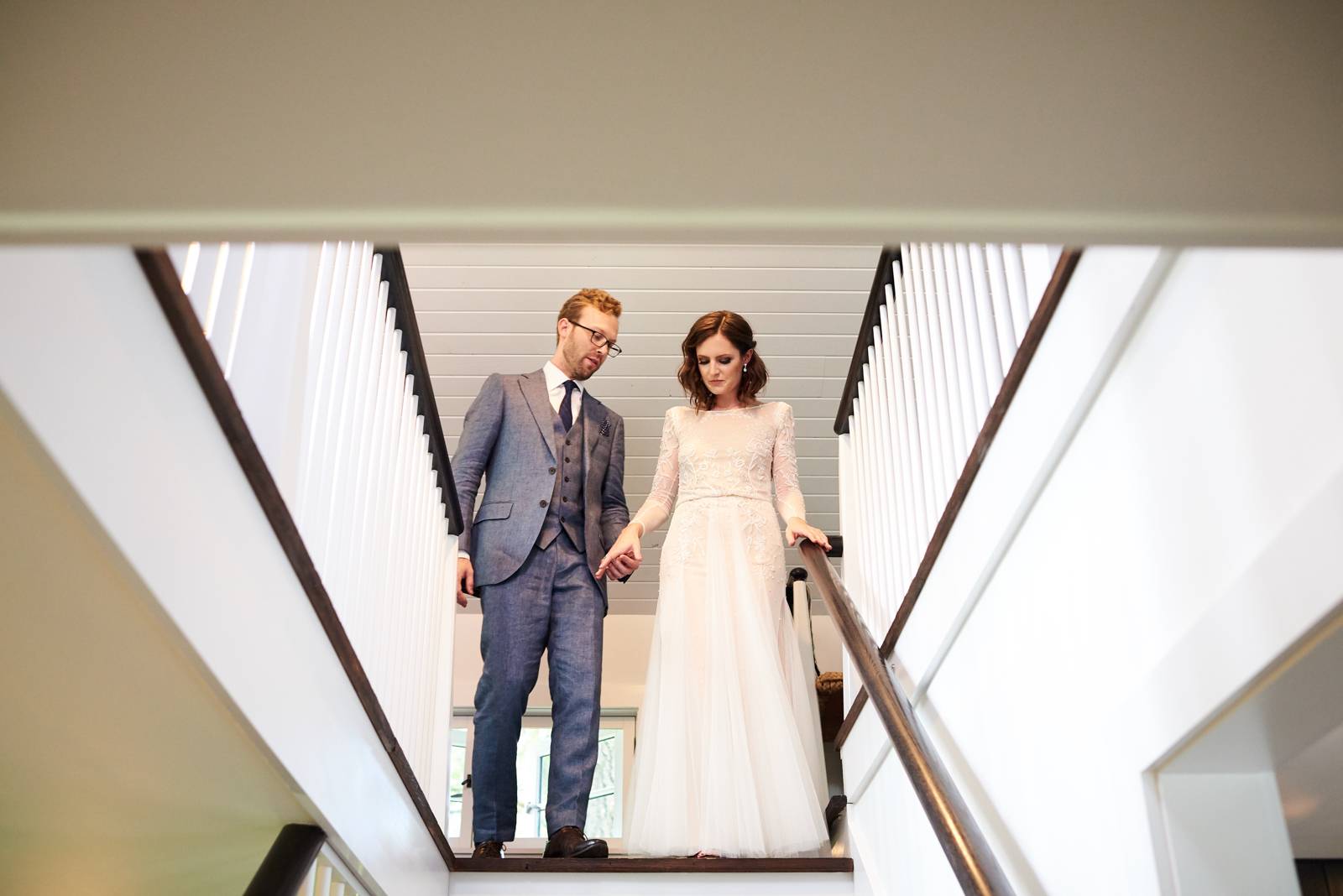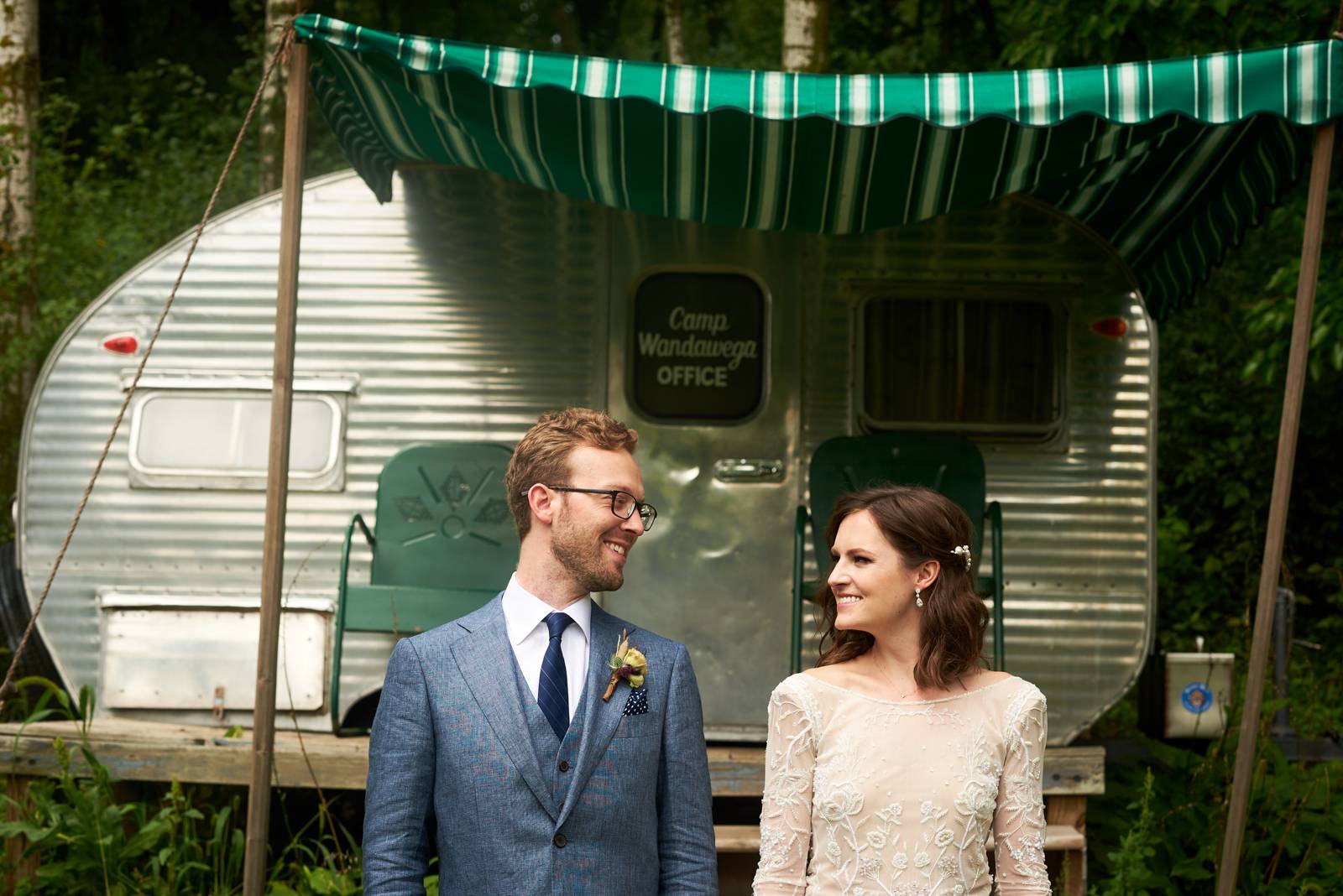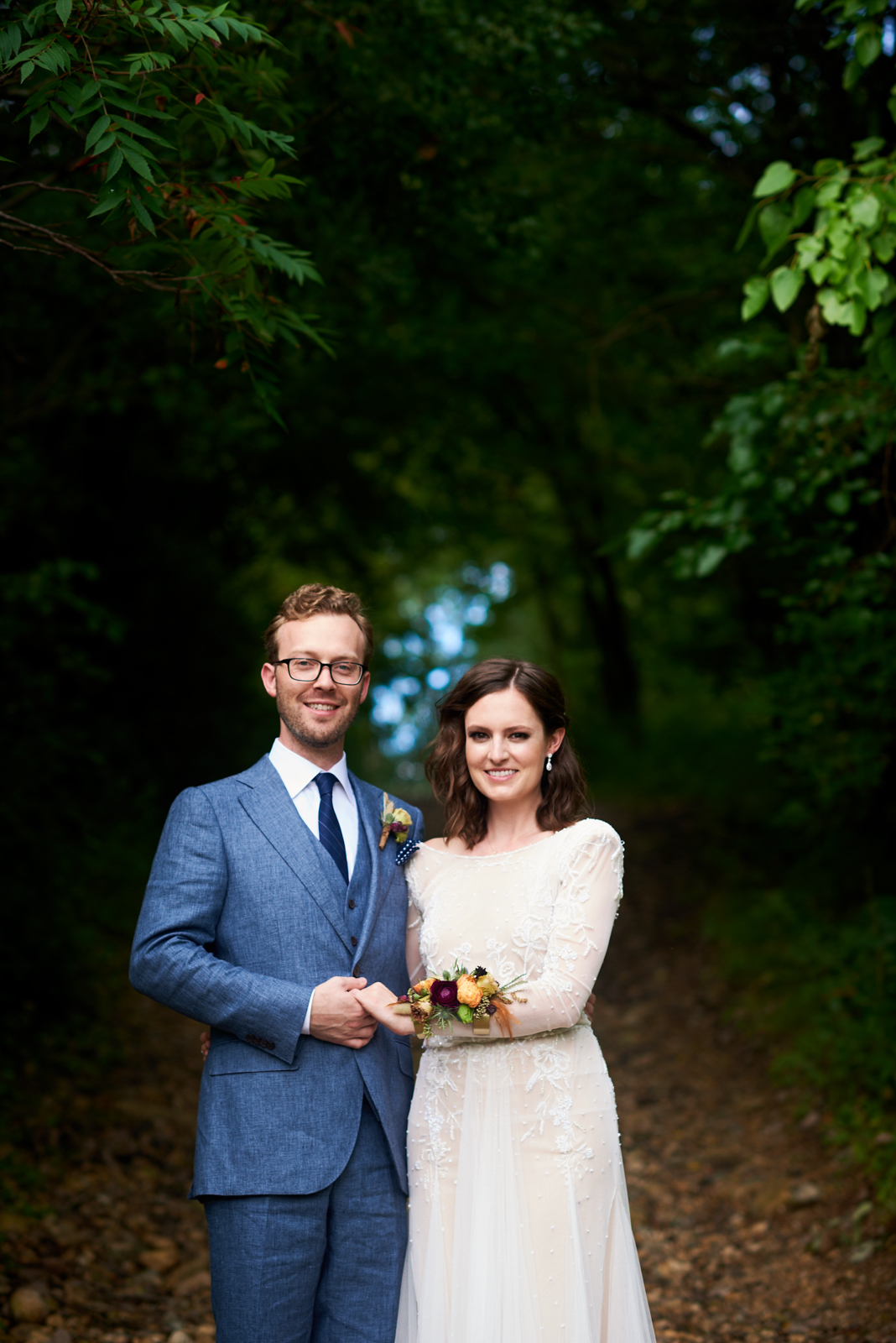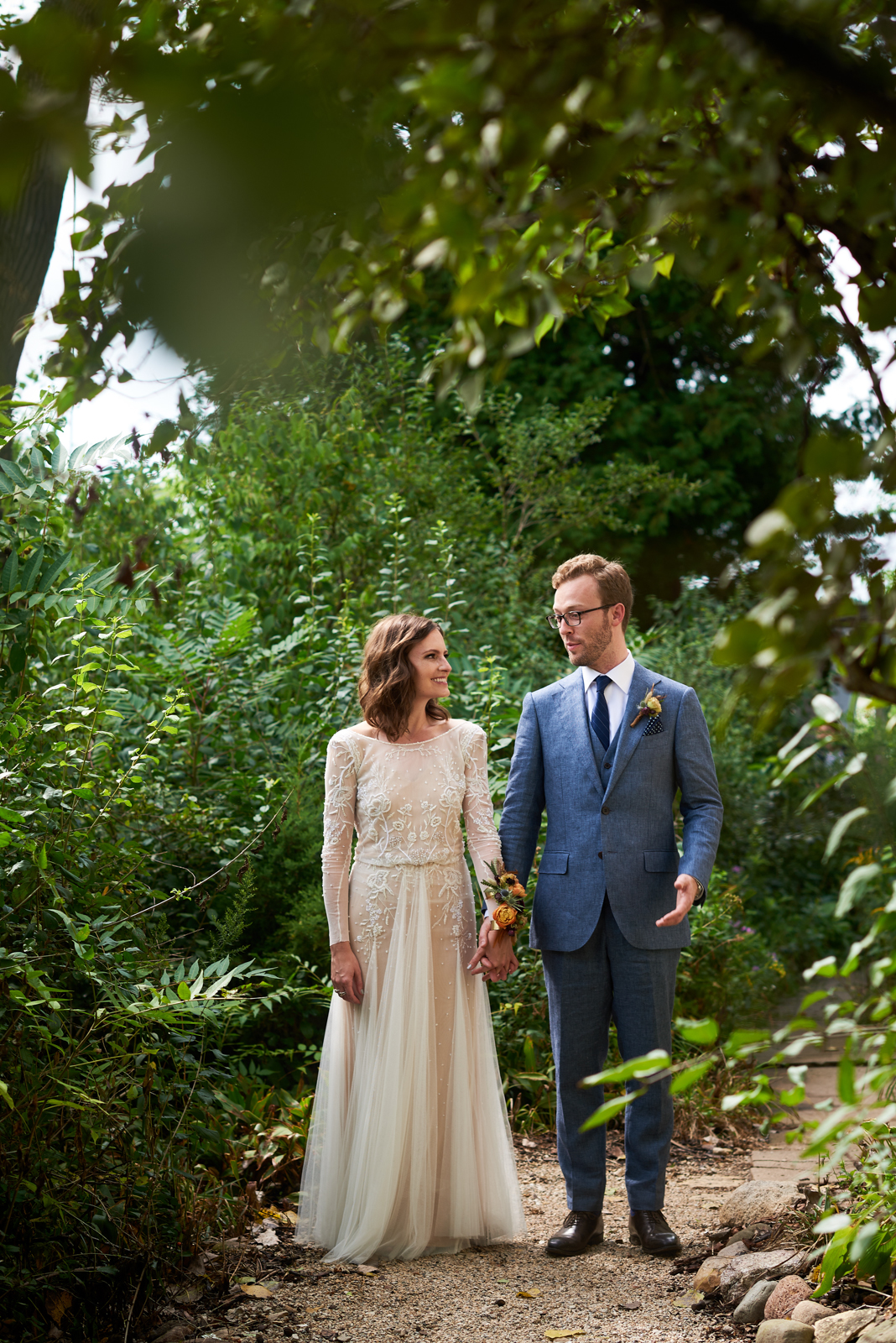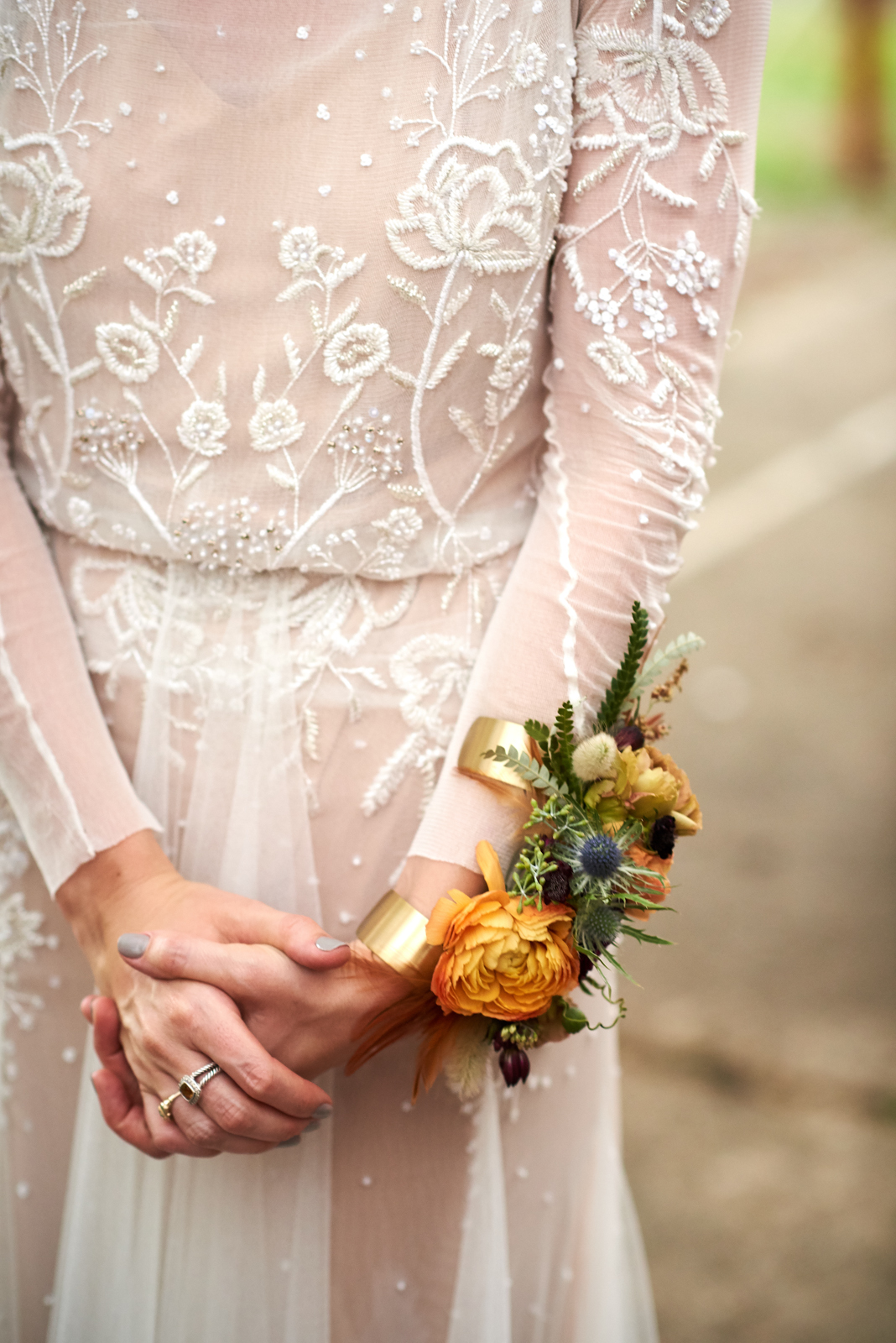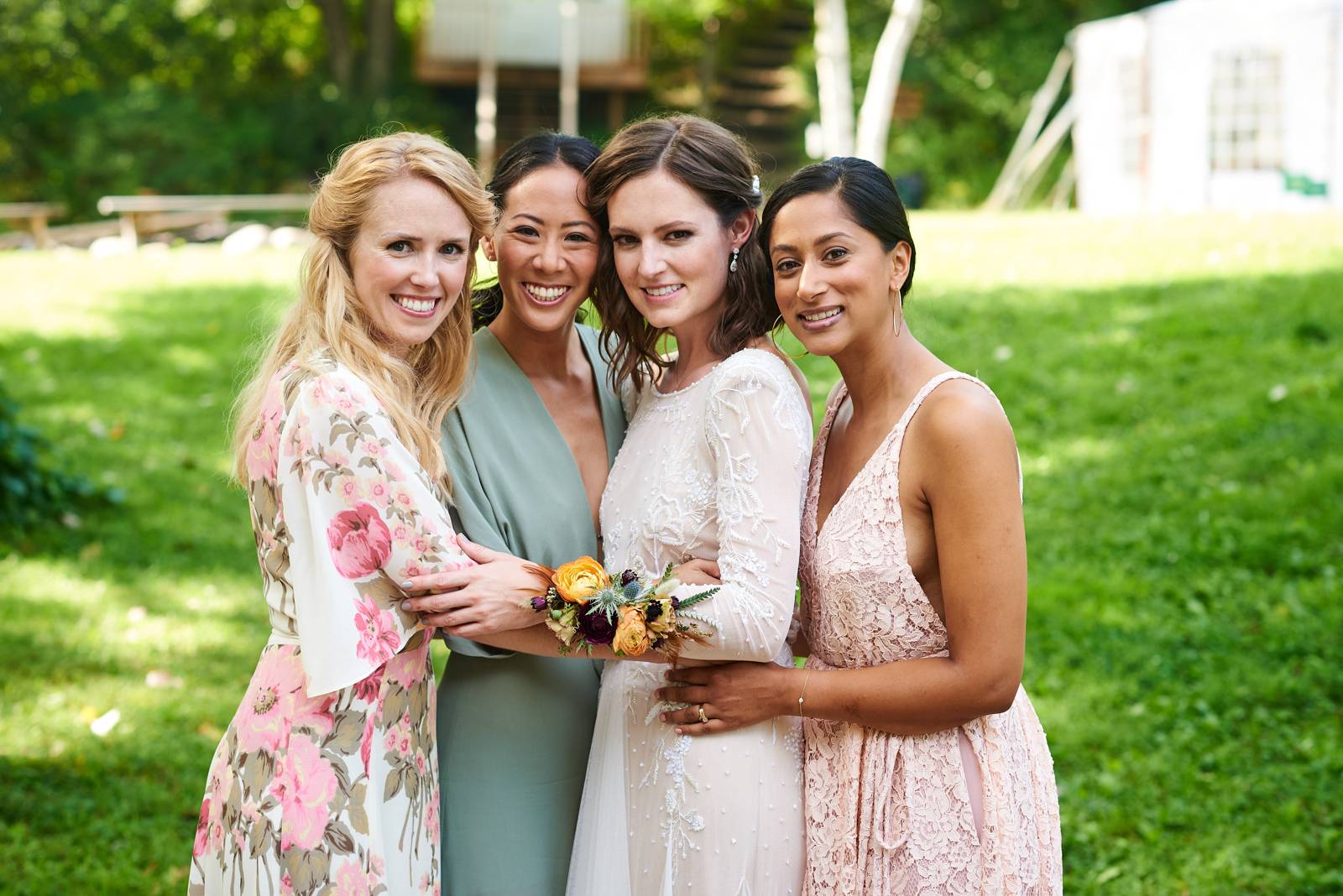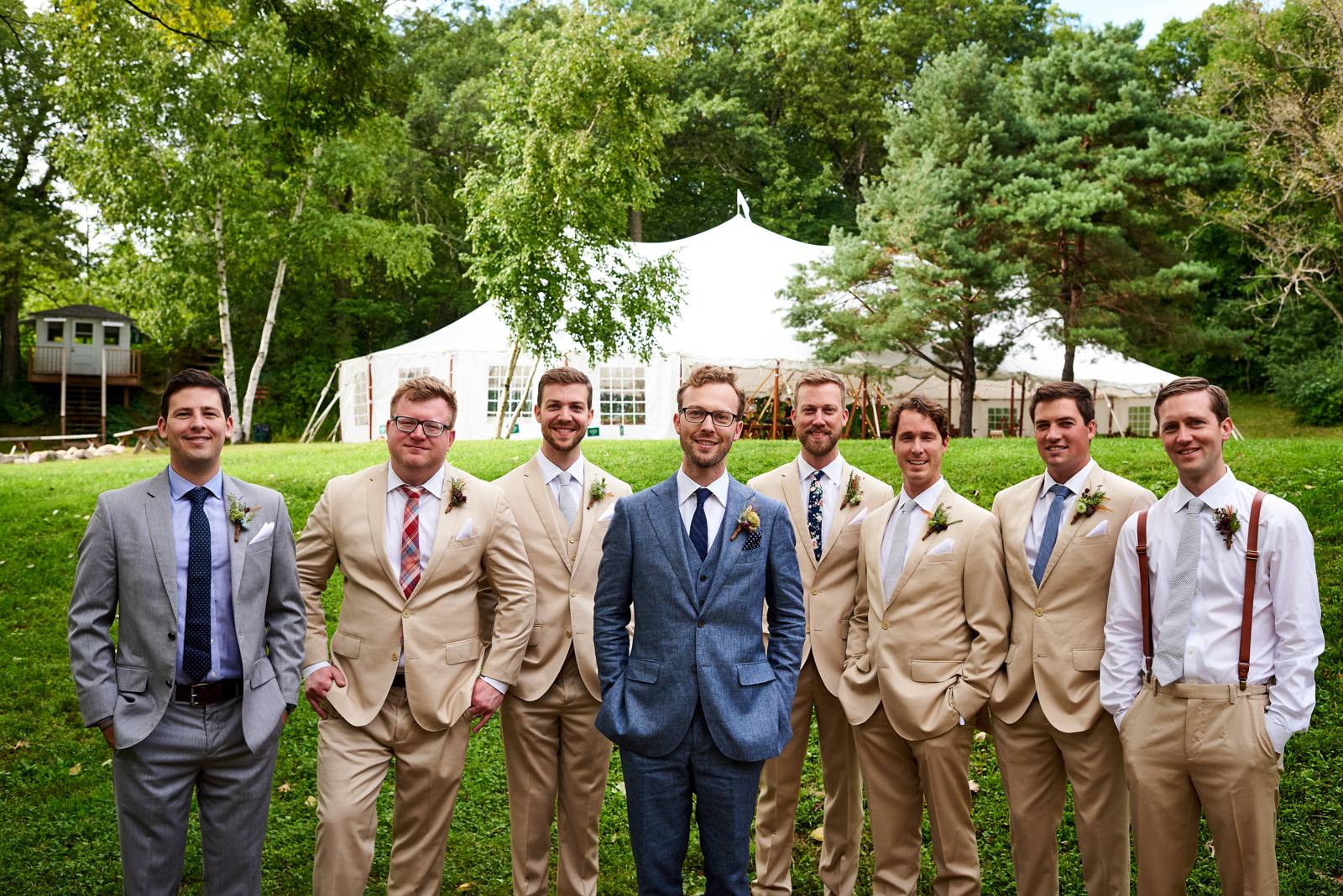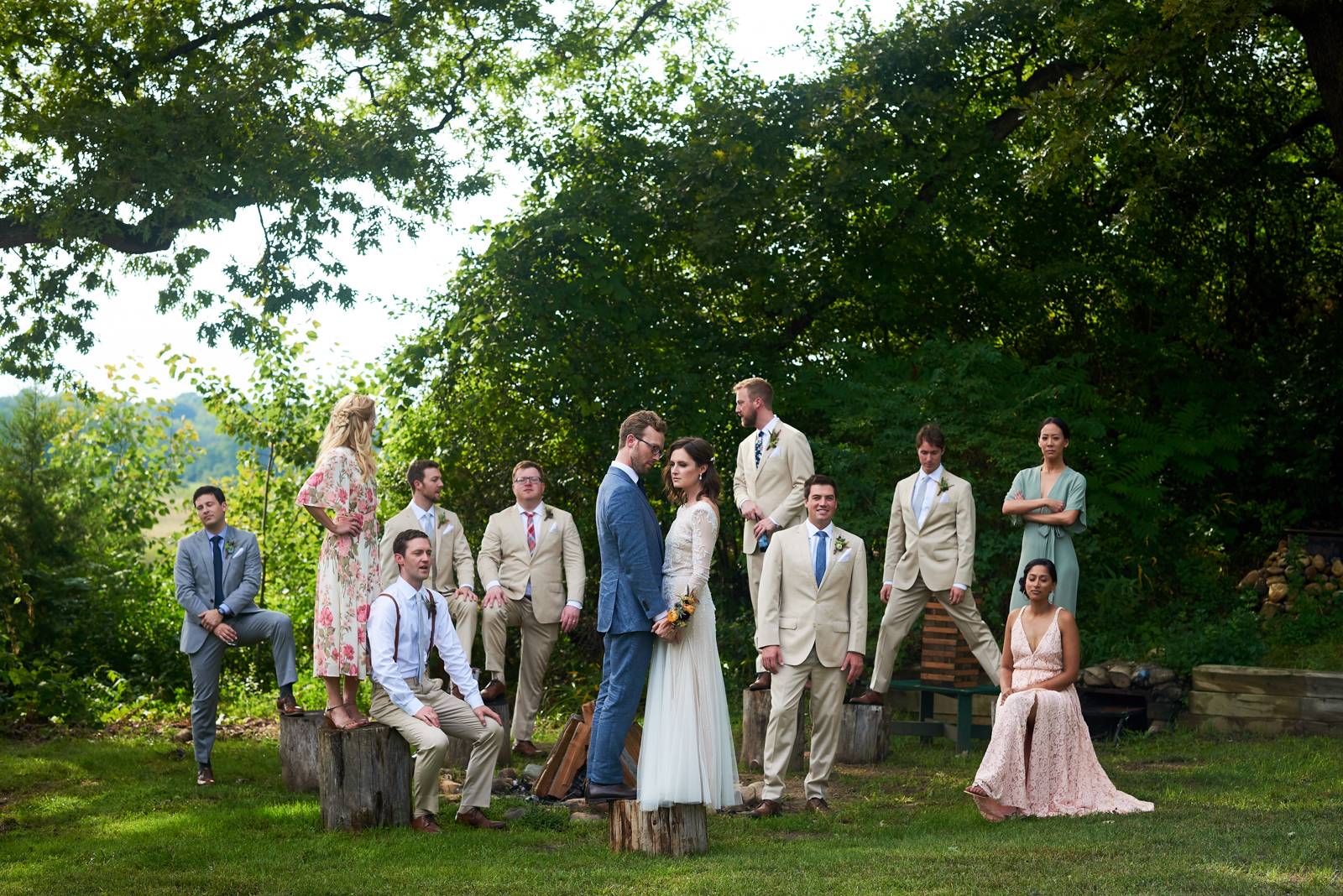 HOW WOULD YOU DESCRIBE YOUR WEDDING THEME/STYLE IN FIVE WORDS OR LESS? Intimate, thoughtful, fun, and outdoorsy!
WHAT WAS YOUR WEDDING COLOR PALETTE? We incorporated many colors into our wedding palette! Overall, the colors were a mixture of greens, beiges, blues, orange, light pink, and burgundy.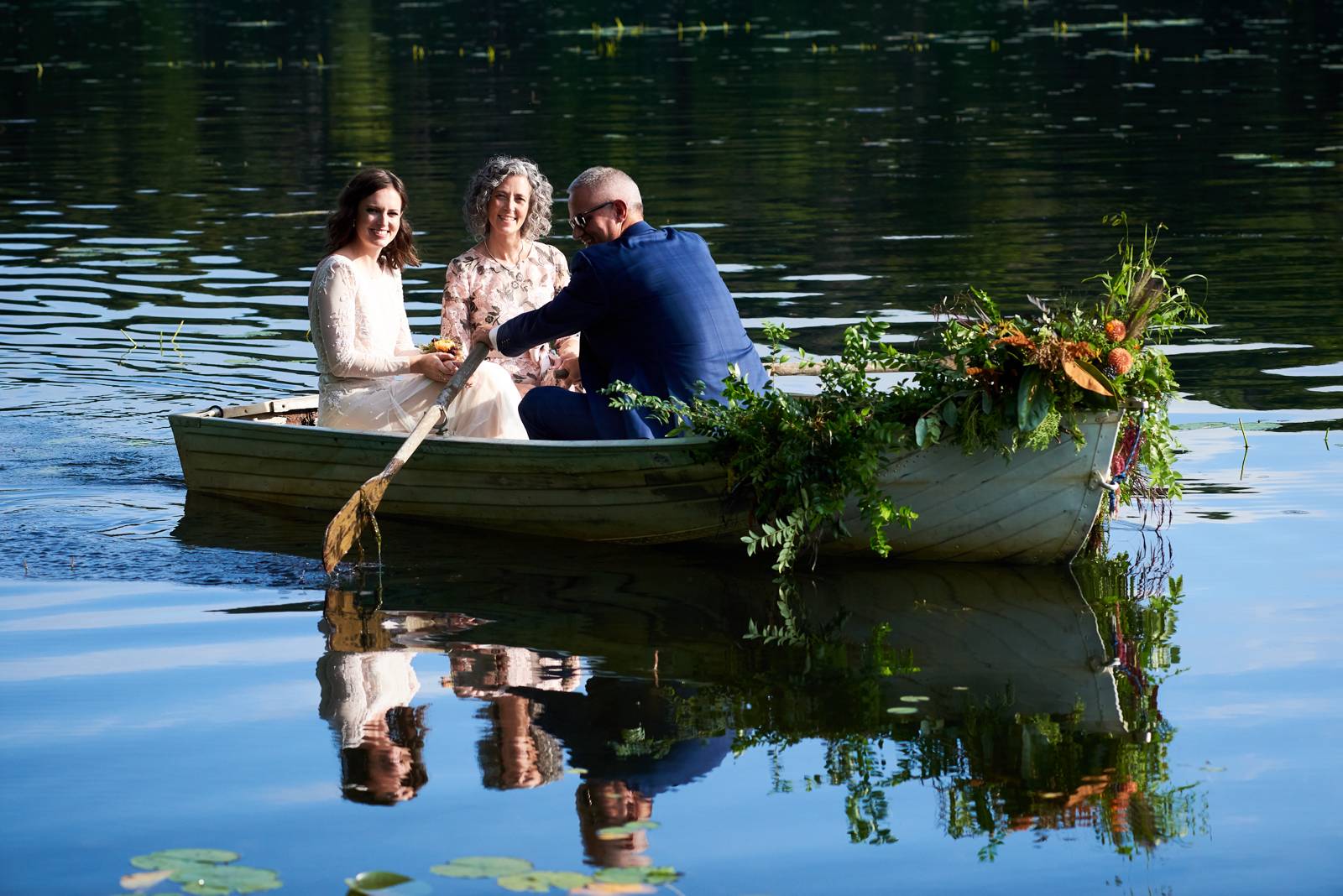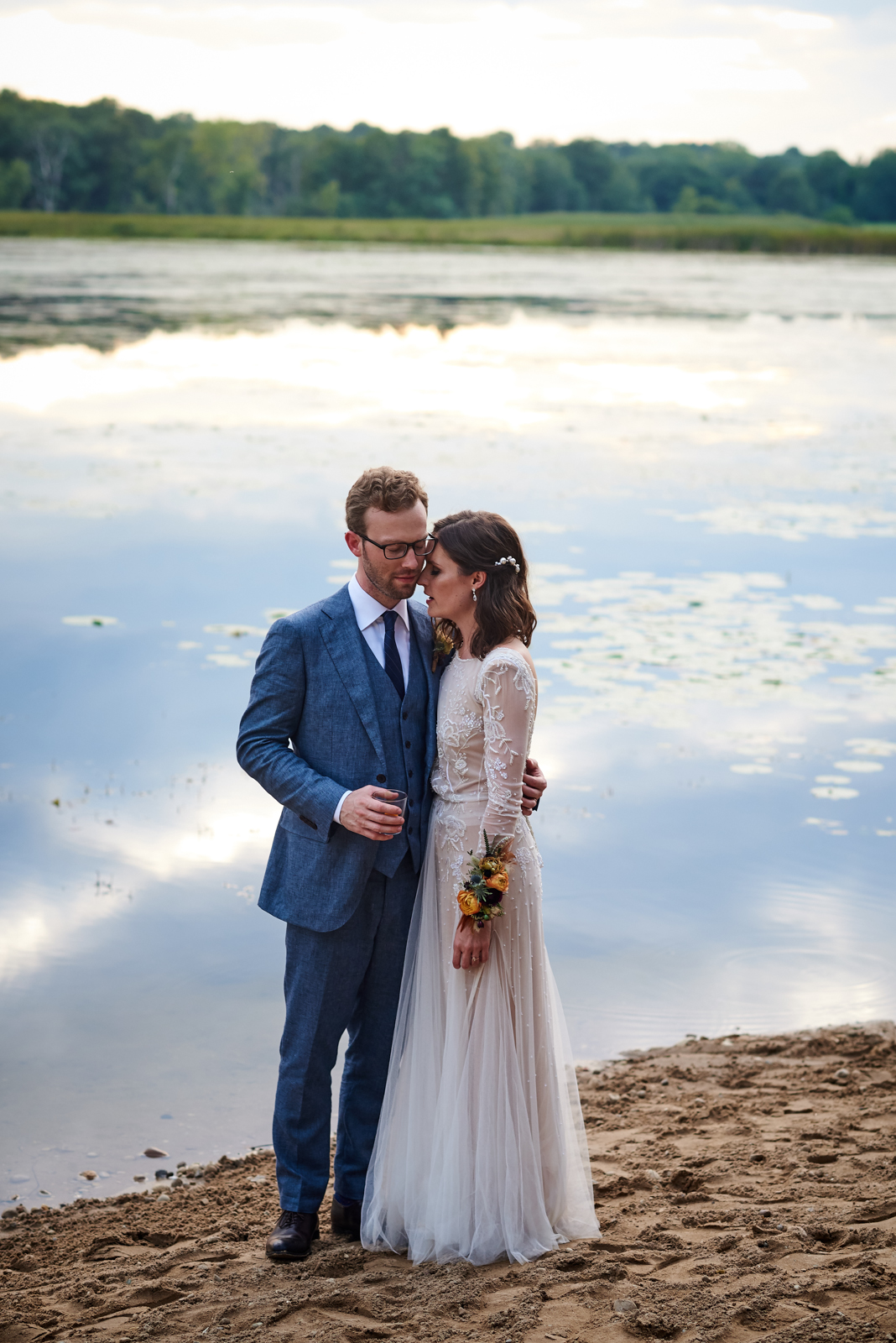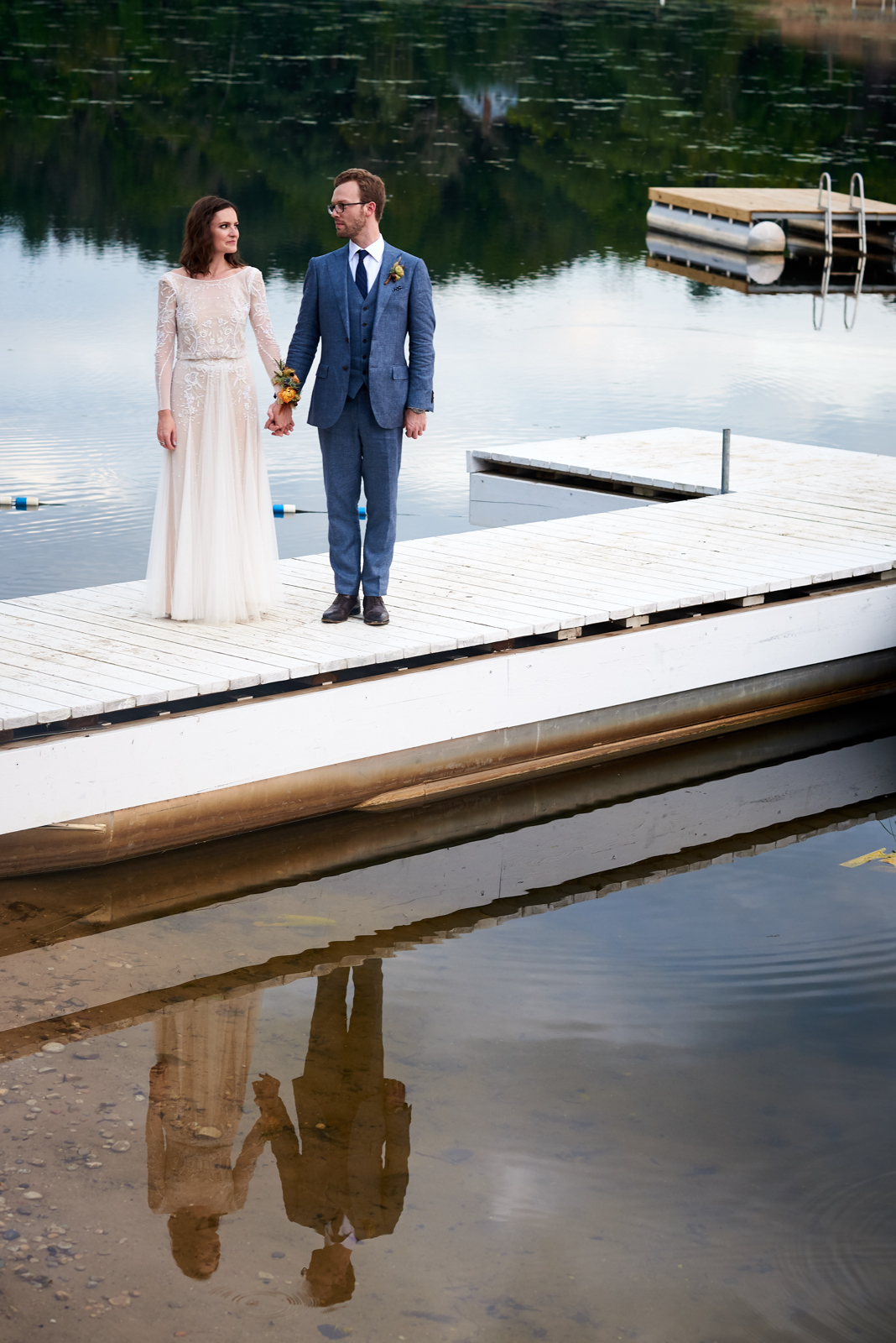 DESCRIBE YOUR WEDDING FLOWERS: Myself and the girls in our wedding party wore corsages beautifully designed by daffodil*parker instead of carrying bouquets. Other components of floral decor included a lot of greenery with hints of various colored florals within.
WHAT WAS YOUR INSPIRATION/DESIGN CONCEPT FOR YOUR OVERALL CEREMONY AND RECEPTION DECOR? The design and components of Wandawega speak for itself, so we just wanted our event to fit into what was already there!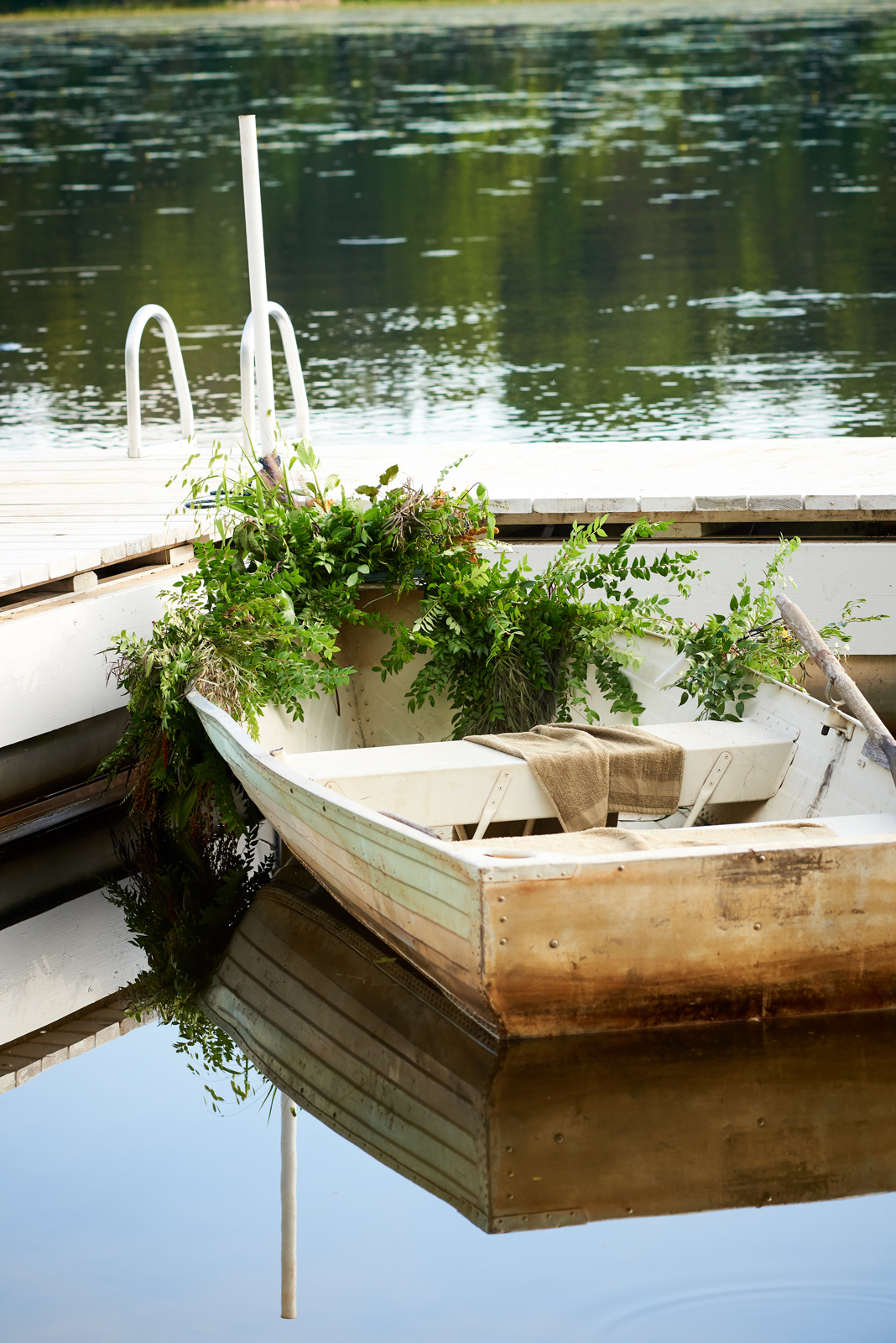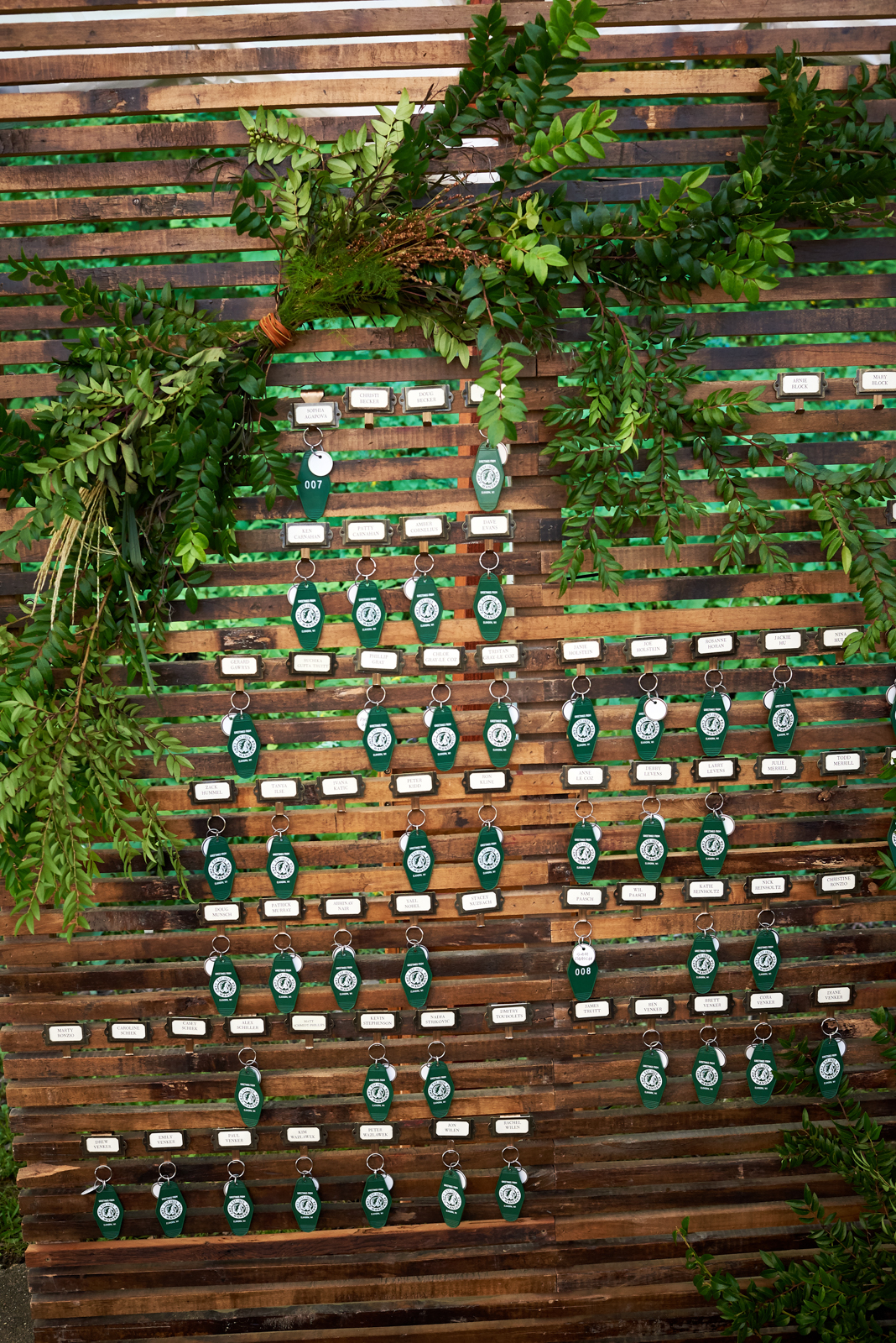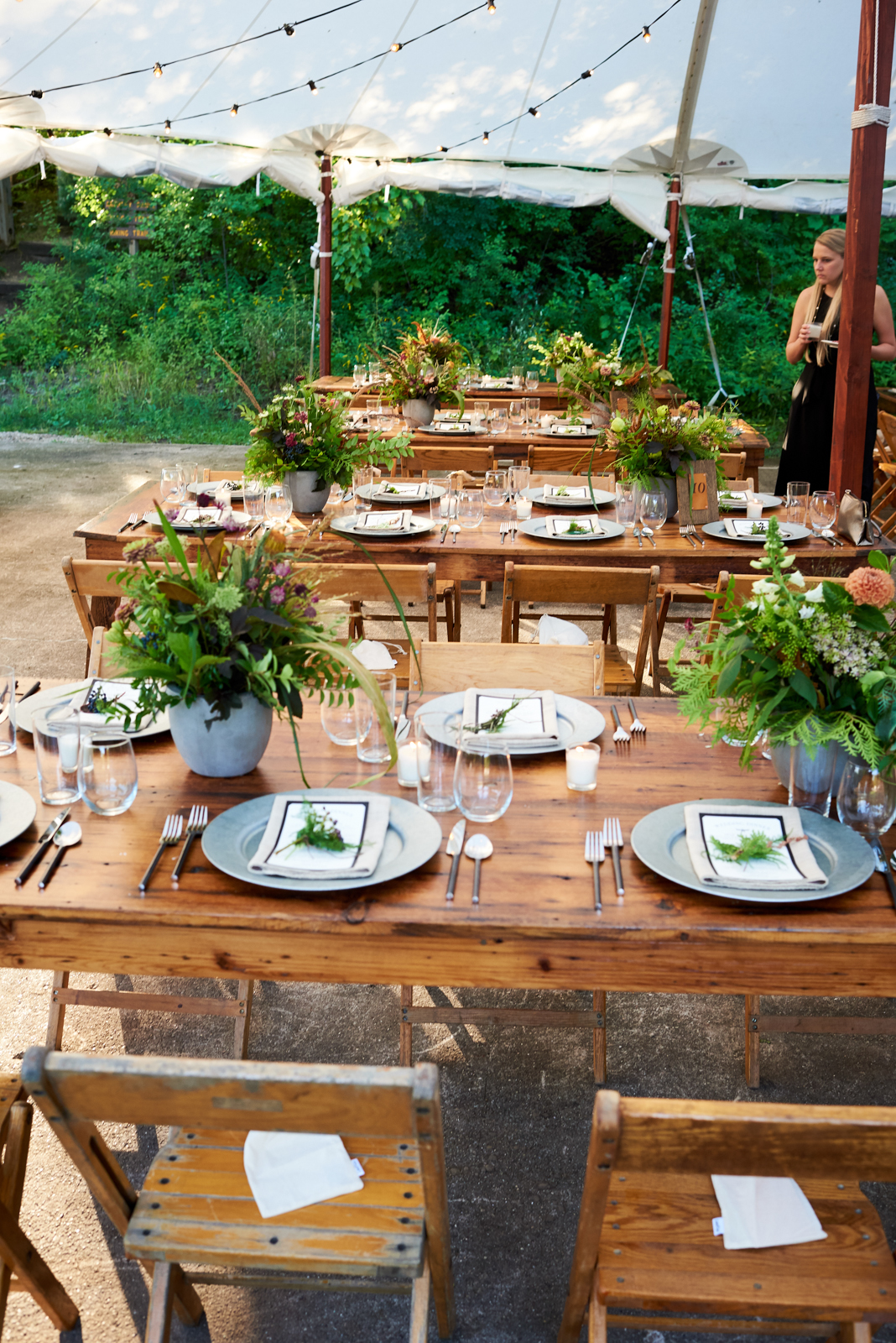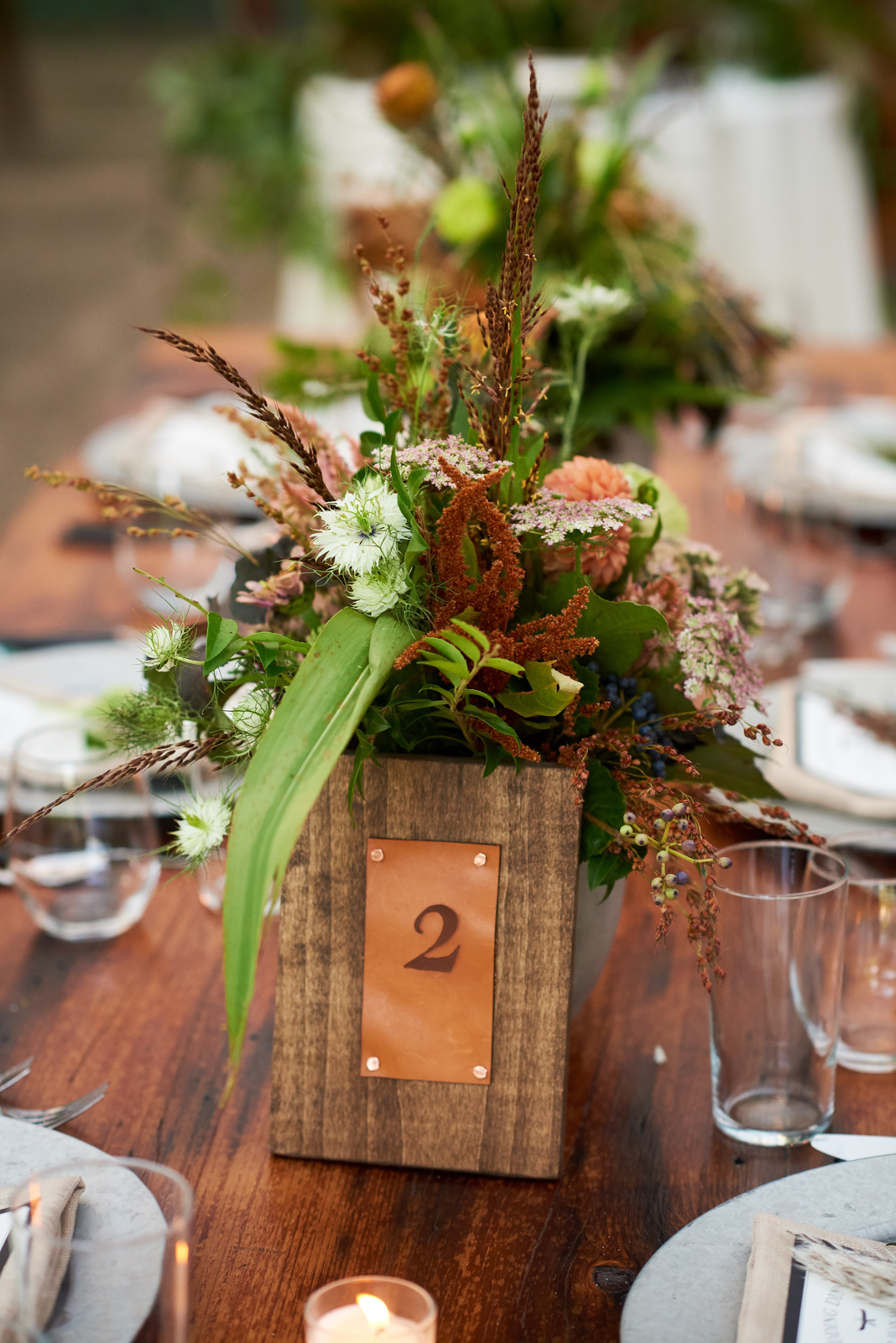 WERE THERE ANY PERSONAL TOUCHES OR DIY ELEMENTS? Both of our moms decorated the treehouse at Wandawega with photos from our childhood. The pictures featured many of our oldest friends who attended the wedding! Everyone had fun reminiscing about how long they'd known us and all the good times we've had. Our biggest DIY project was the puzzles we set up on each table at the reception. Eric and I enjoy riddles, and we thought that solving one together might be a good ice breaker for our guests. Each guest had a physical clue at their place setting (think blacklight keychains, maps, riddles, broken pocket watches, locked treasure chests), and the whole table had to share their clues to solve the riddle: the time and location of the after-party. We had a ton of fun designing the puzzle!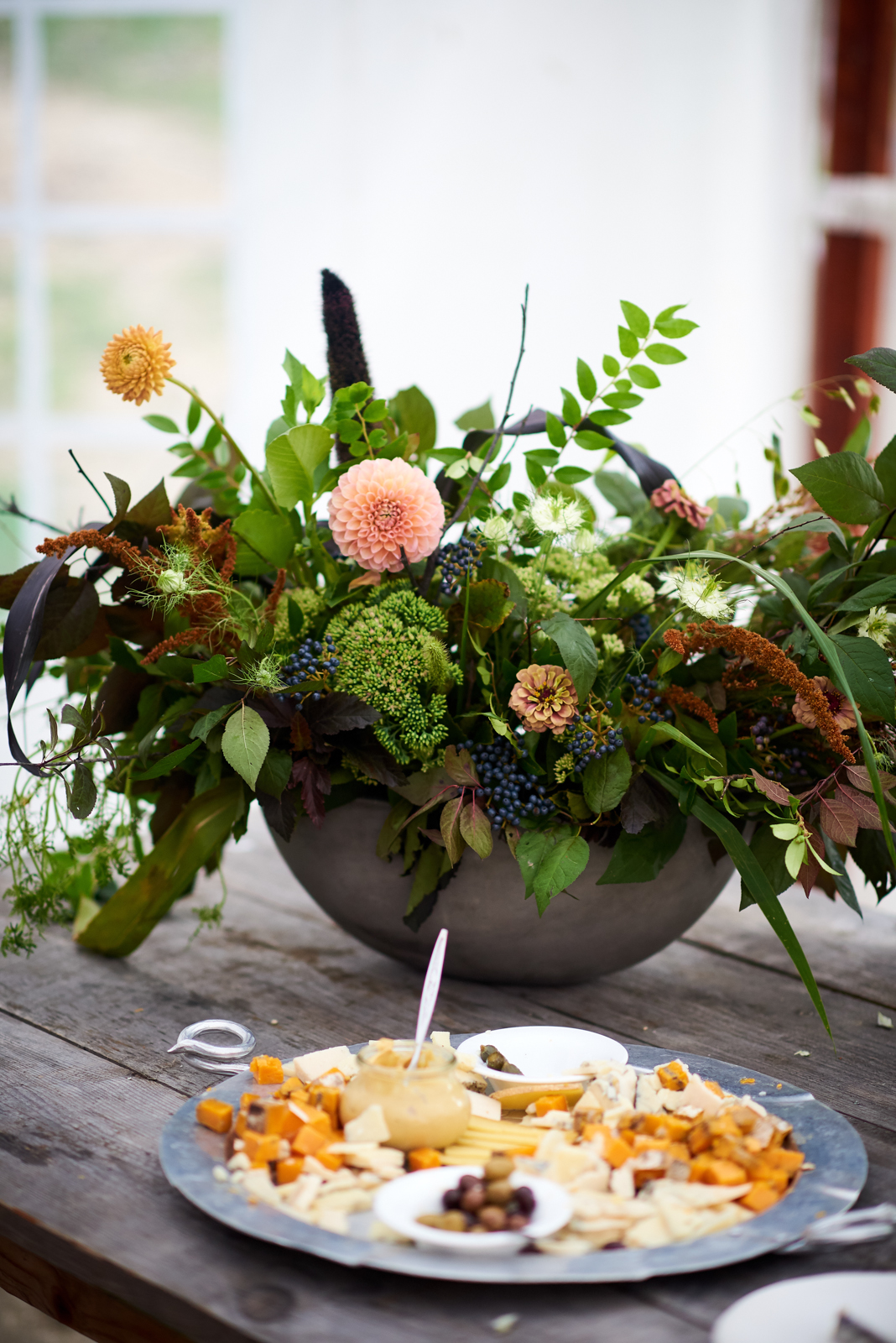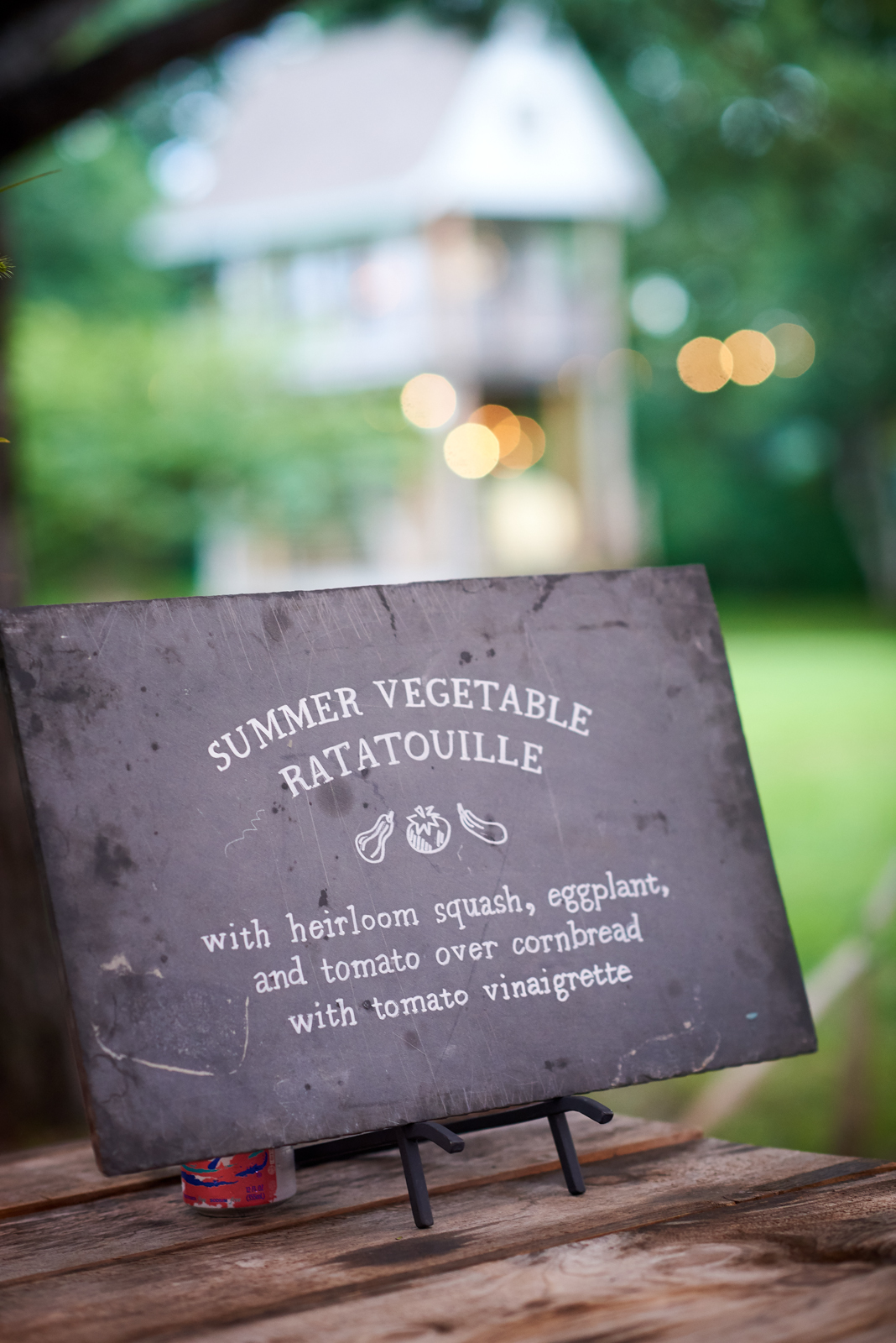 TELL US ABOUT THE FOOD, DESSERT, AND ANY SPECIALTY BEVERAGES ON THE MENU: Cocktails are a serious hobby for us (we own a small bitters company), so we designed a fairly extensive cocktail menu and splurged on expert bartenders and high-quality liquor. For dessert, we had my personal favorite: Banana pudding from Magnolia Bakery.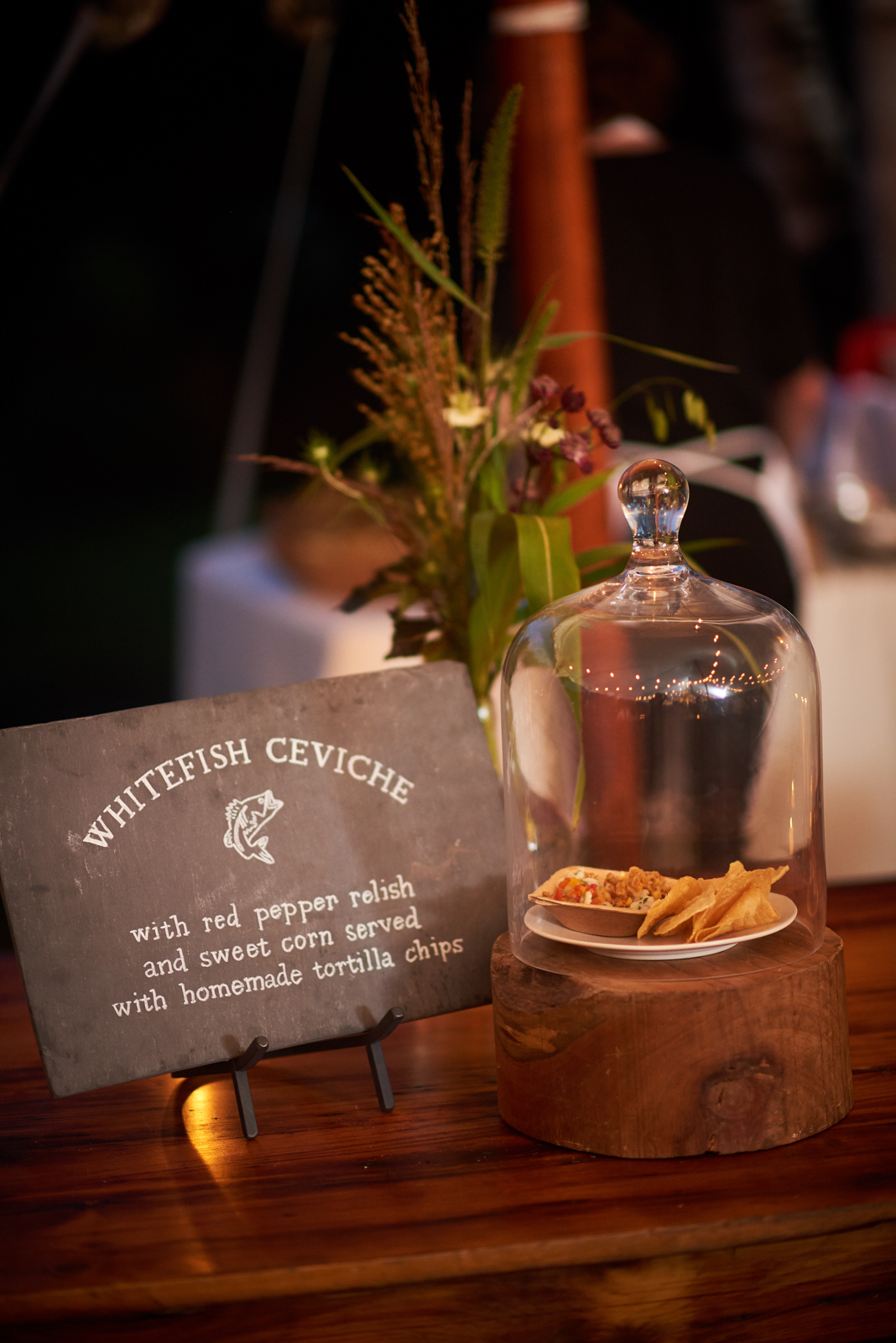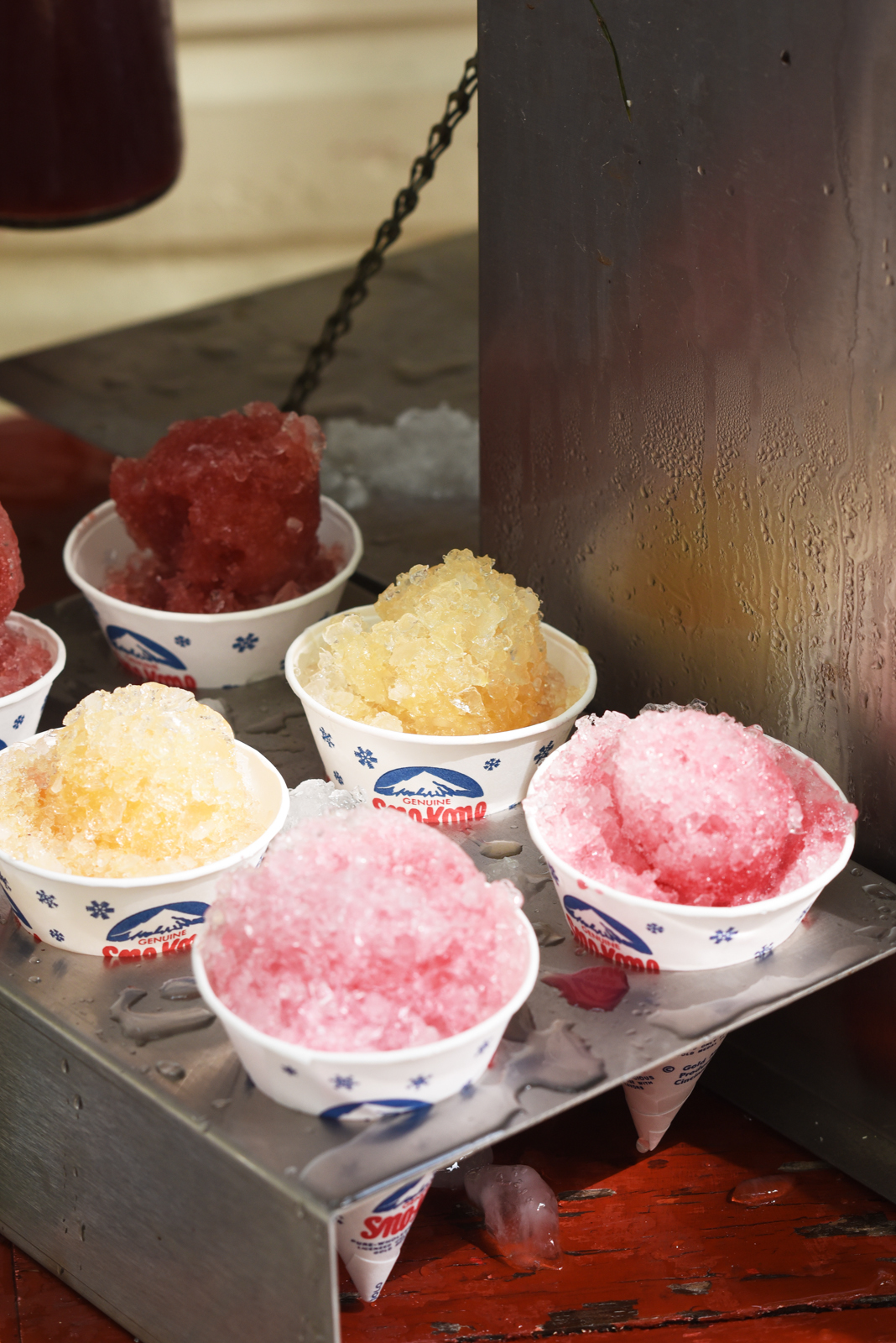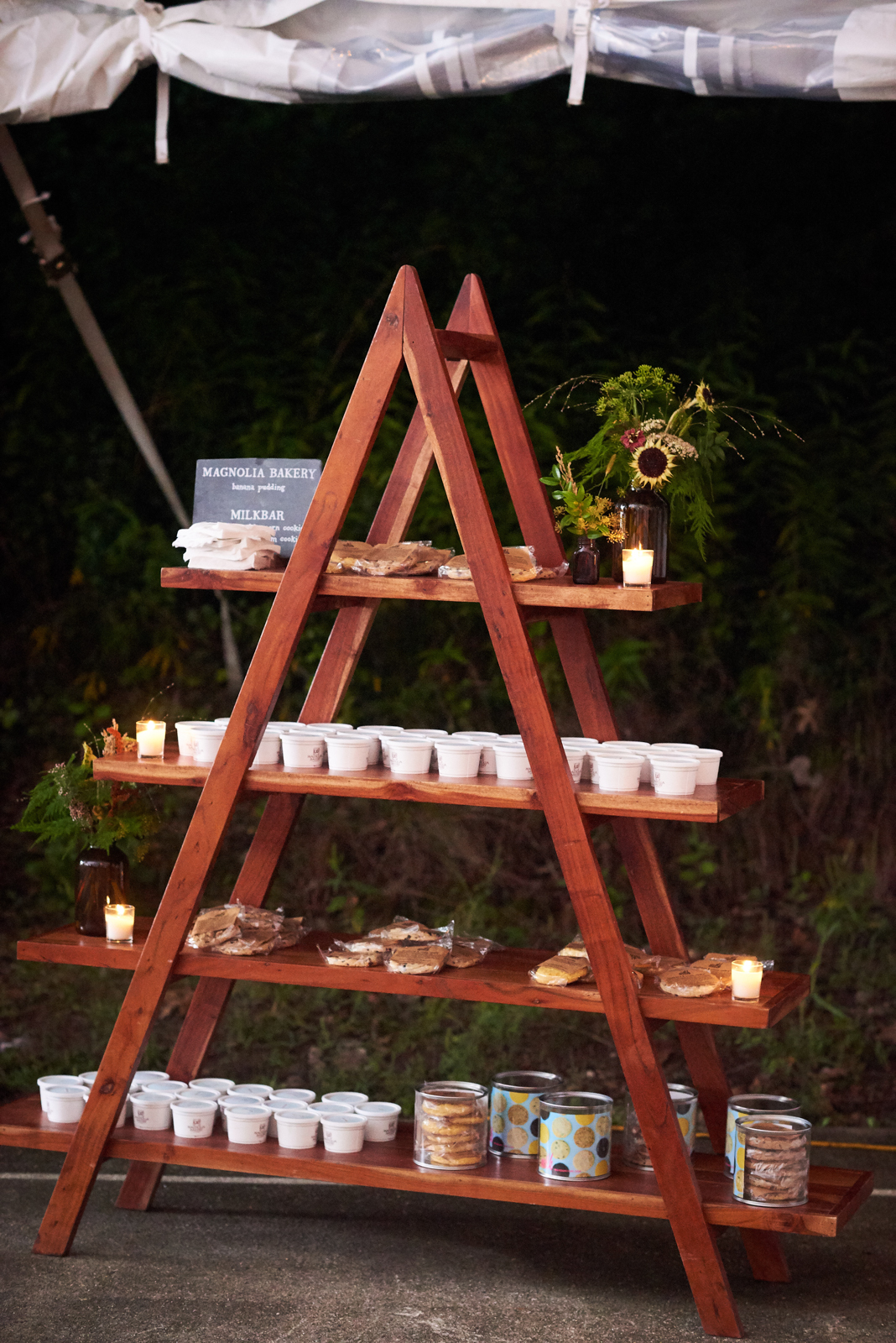 TELL US ABOUT YOUR HONEYMOON PLANS: We traveled to the gorgeous country of Italy for our honeymoon!
WHAT DOES LIFE LOOK LIKE AFTER THE WEDDING? We are living our lives hustling and bustling in Manhattan, plus we got a puppy!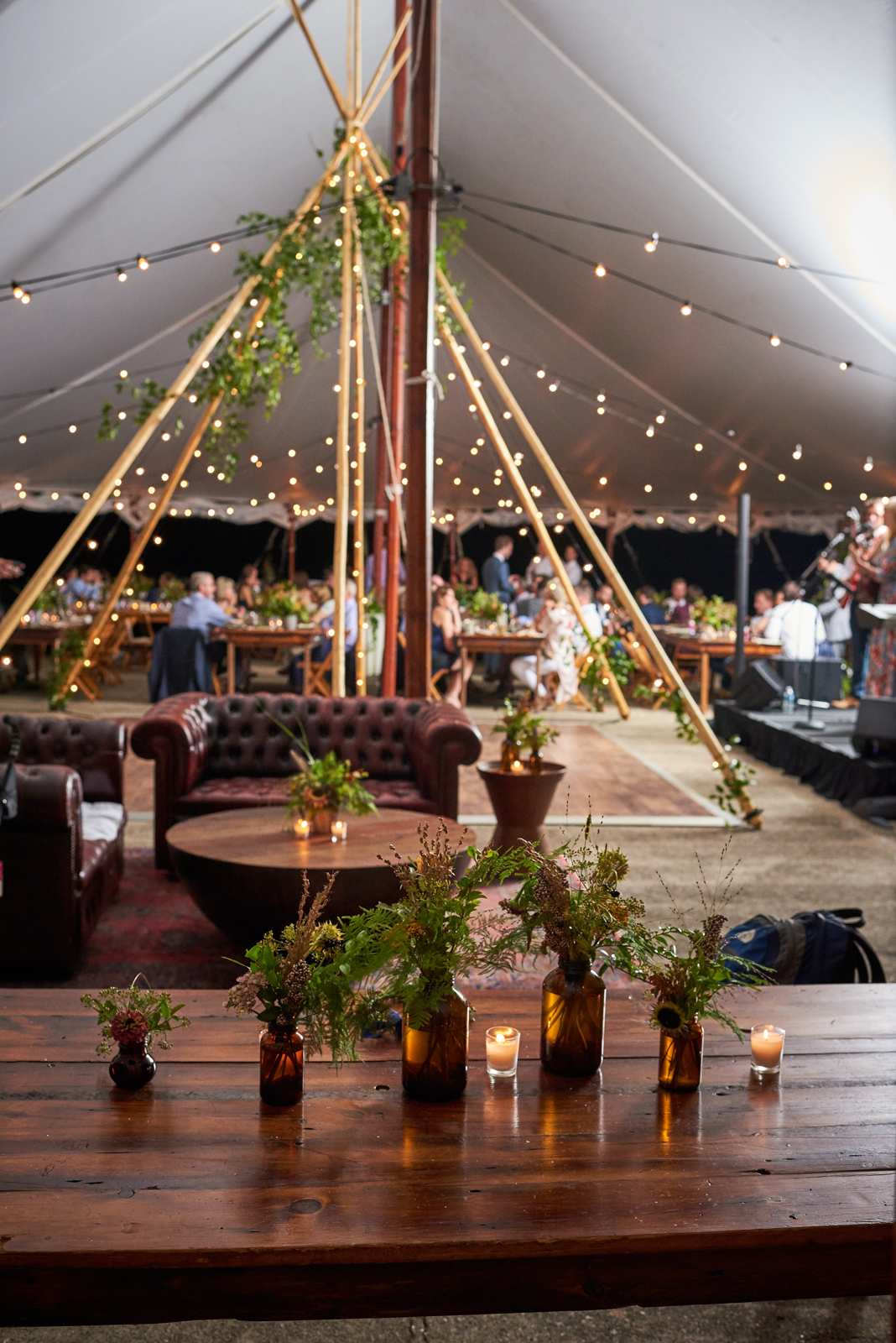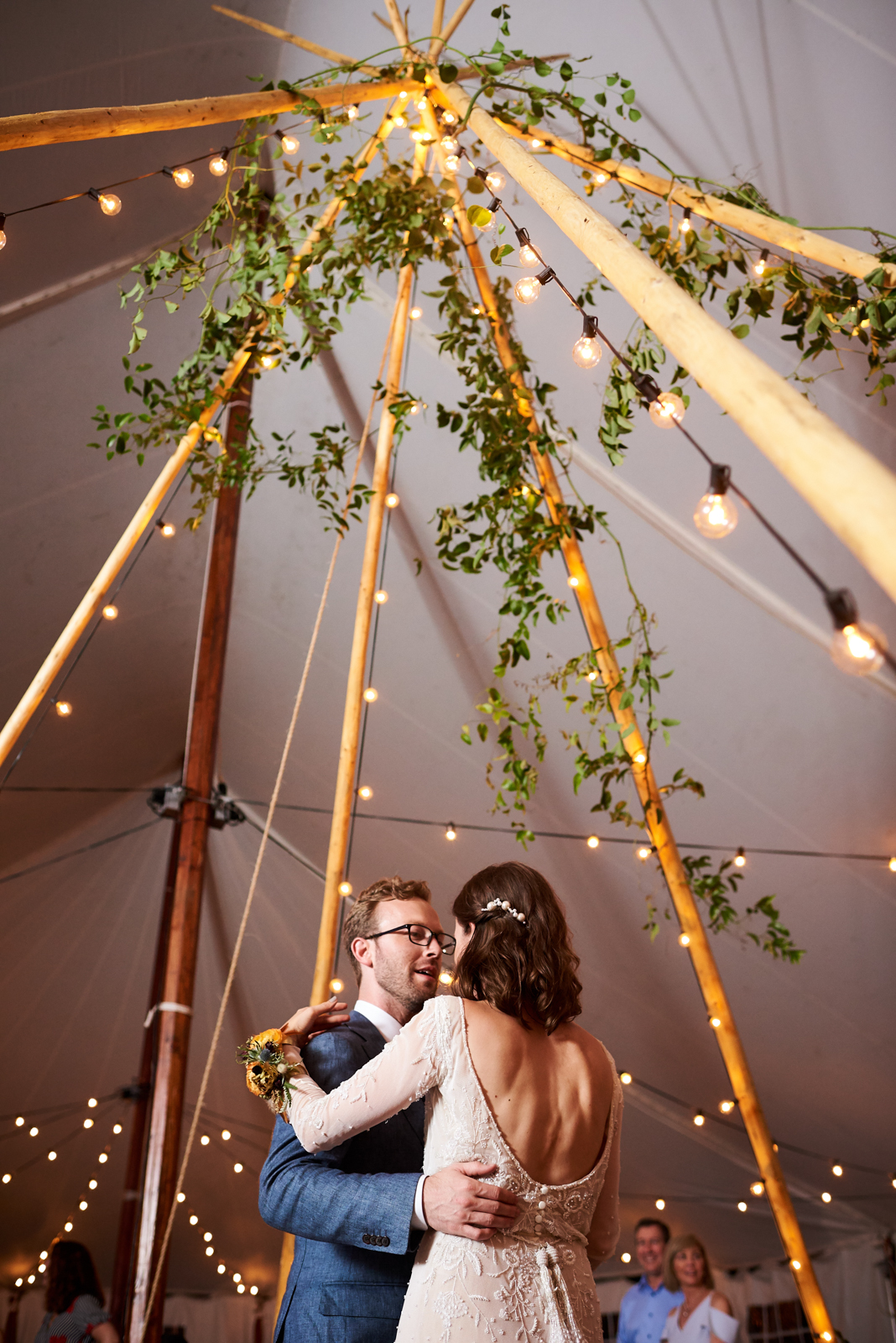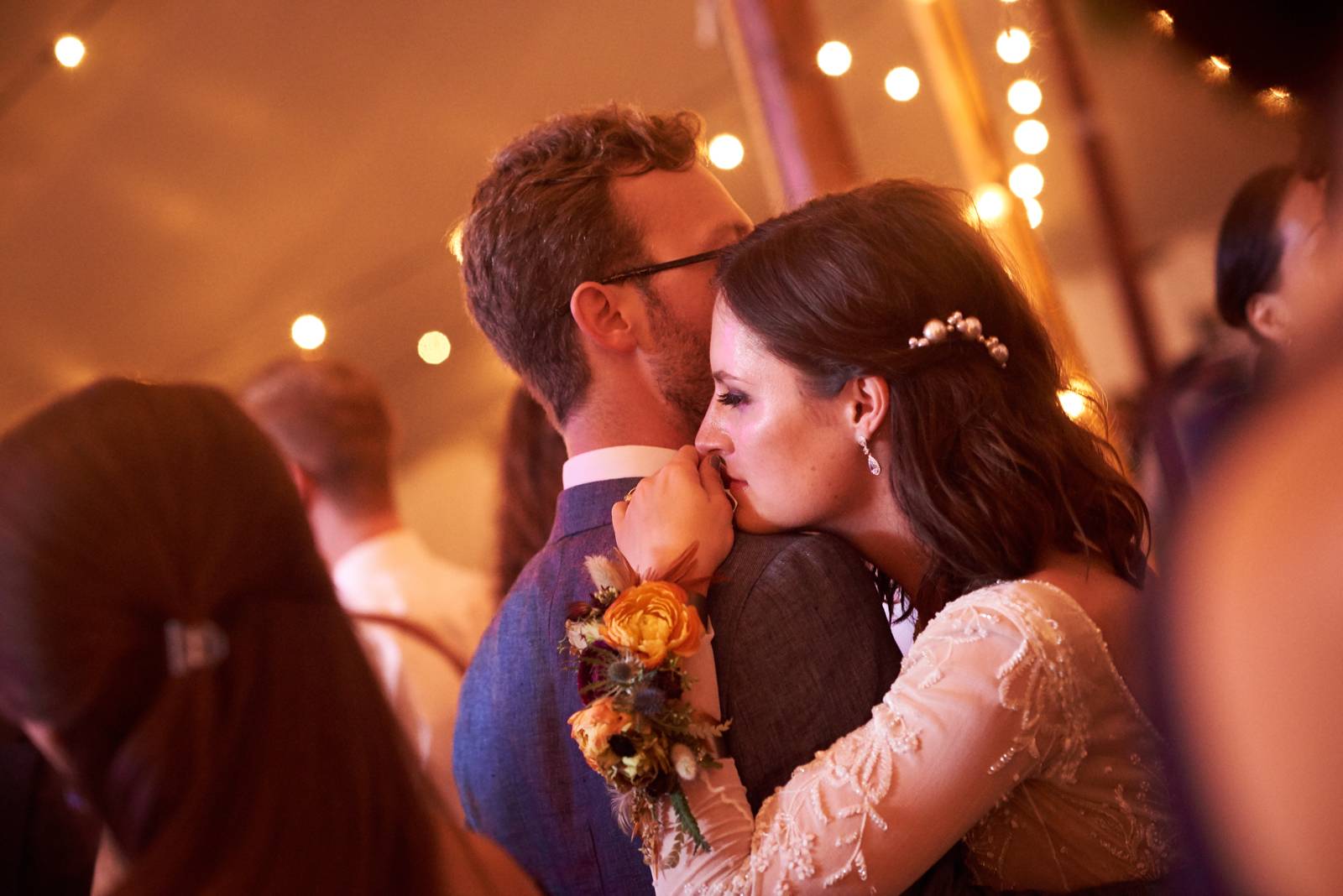 ANY WEDDING PLANNING REGRETS OR SOMETHING YOU WOULD DO DIFFERENTLY? I wish we could have canceled the rain on Saturday night! Our reception was supposed to be in the field, and our after-party in the woods, but we stayed cozy in the tent.
IS THERE ANY ADVICE YOU'D GIVE TO OTHER COUPLES PLANNING THEIR WEDDING? As Maya Angelou famously said, "people will never forget how you made them feel." So our advice is to settle on how you want your wedding to make your guests feel. Let that guide the planning.