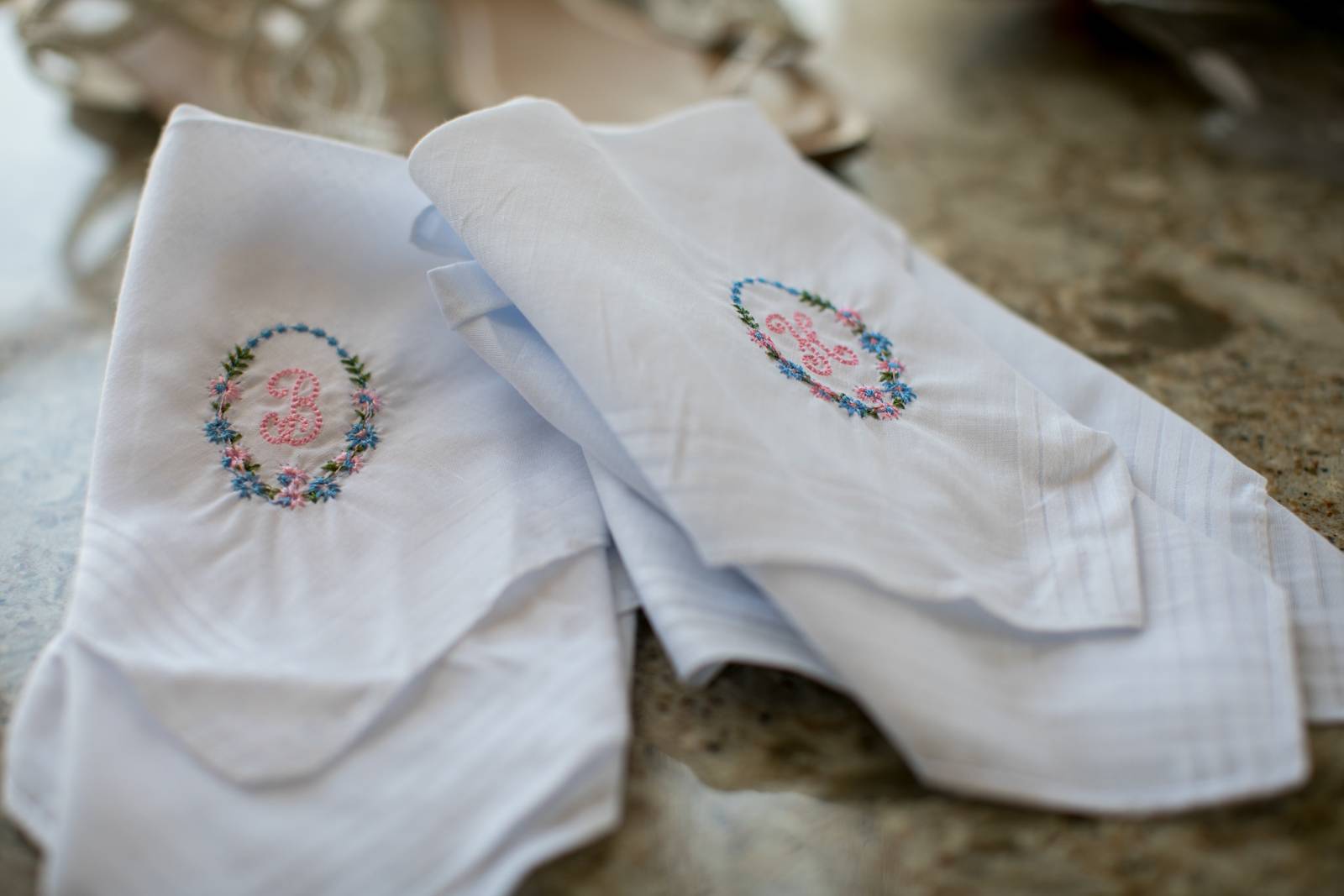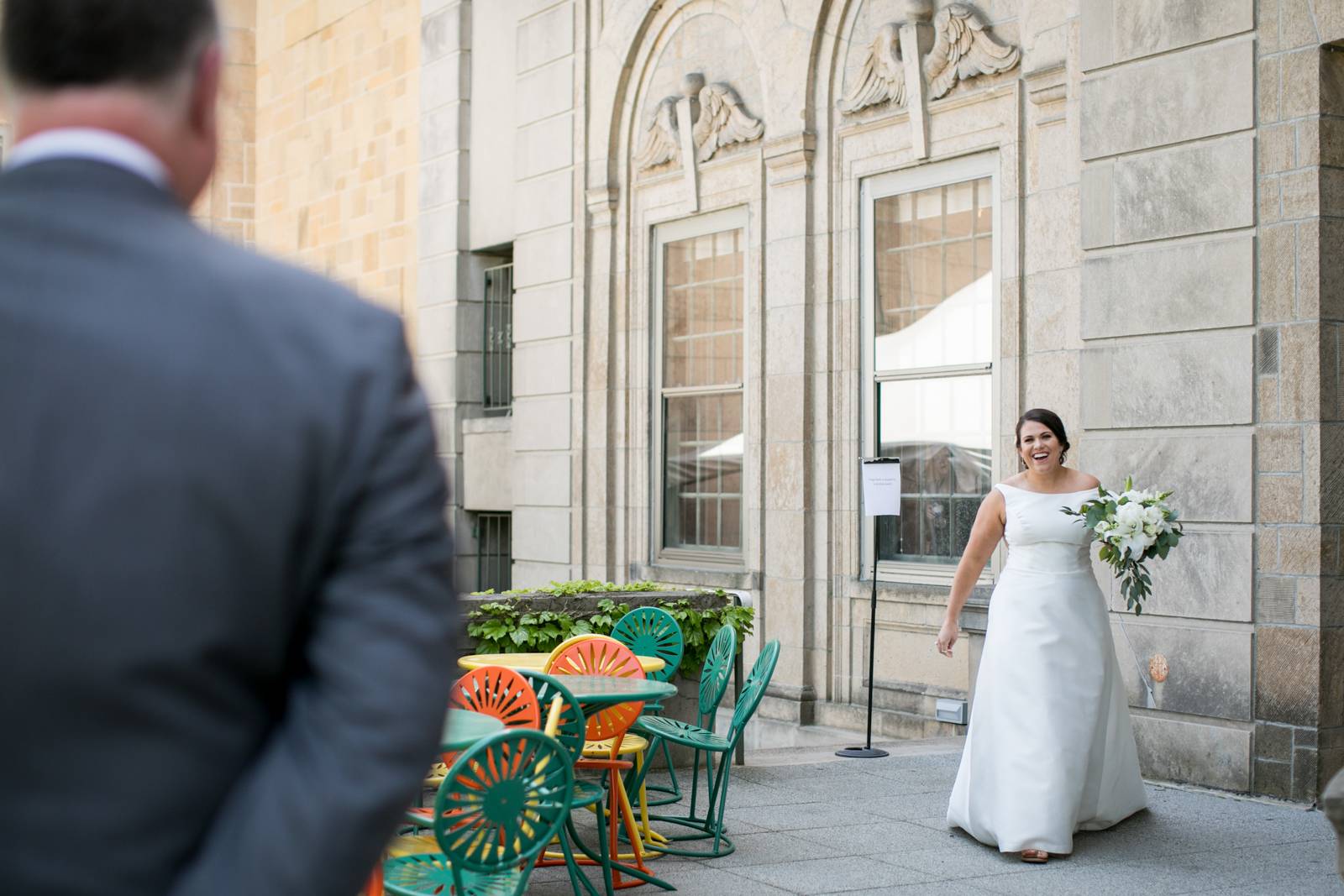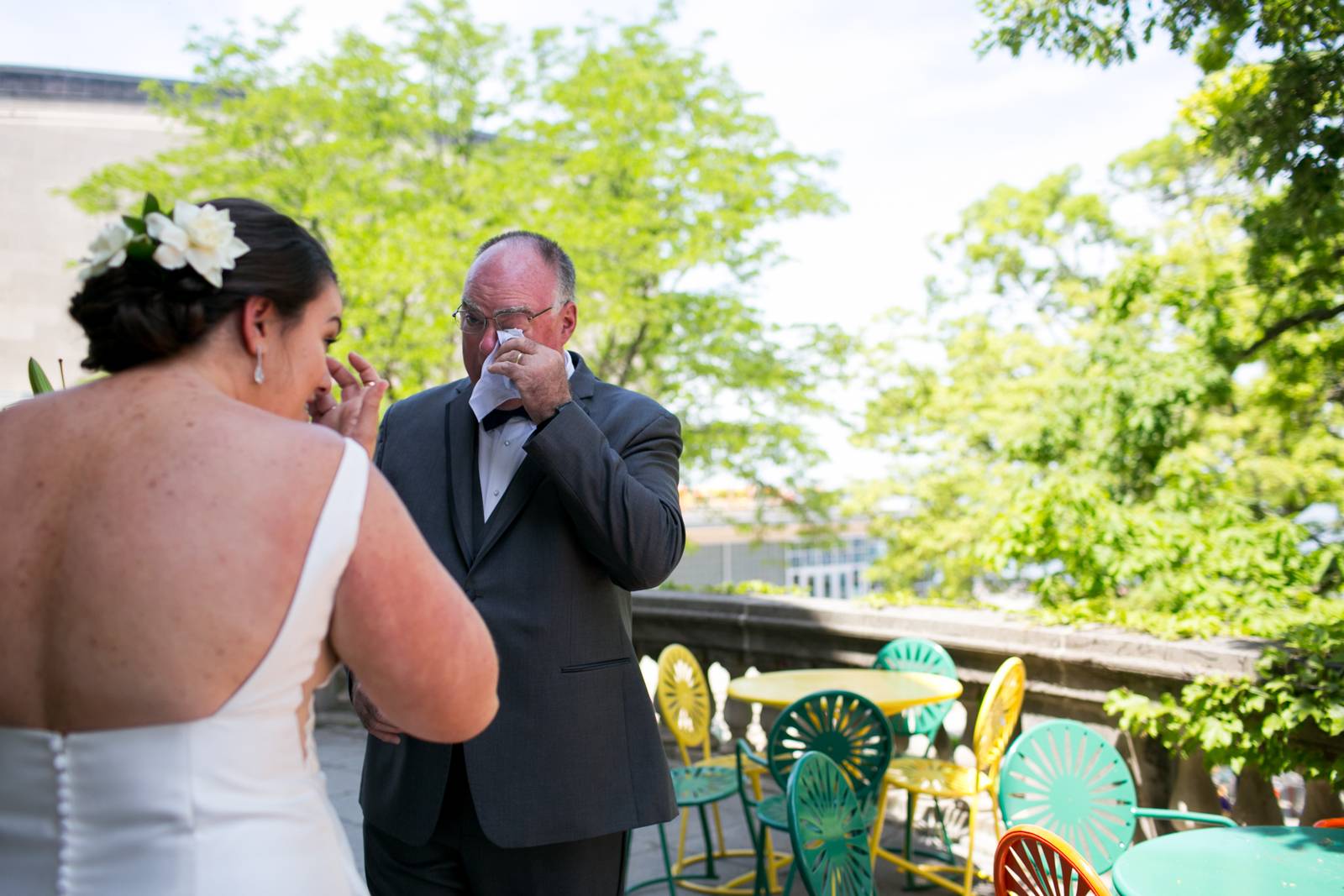 HOW DID YOU MEET? We met in August 2012 at the U-Bay rugby fields at the University of Wisconsin-Madison. Krista was a senior in college and a back for the UW-Women's Rugby Football Club team, and I was a second-year graduate student and an assistant coach. I was infatuated with Krista at first sight. Being the awkward human that I am and the fact that I already had a girlfriend, I decided to avoid interacting with Krista at all costs. Krista actually thought I hated her! Fast forward to November at the rugby social where I mustered up the (liquid?) courage to talk to Krista. After a fun night of laughing and dancing with friends, we exchanged numbers and have been together ever since. Just kidding. I lost all of my courage and actively avoided Krista until February 2013! On March 10th we made it official, finally. When I applied to psychology internships, Krista jumped at the chance to move to Omaha, Nebraska with me, but only after I promised we could get a puppy. Scout joined the family in August 2015 and Pickles the cat in March 2016.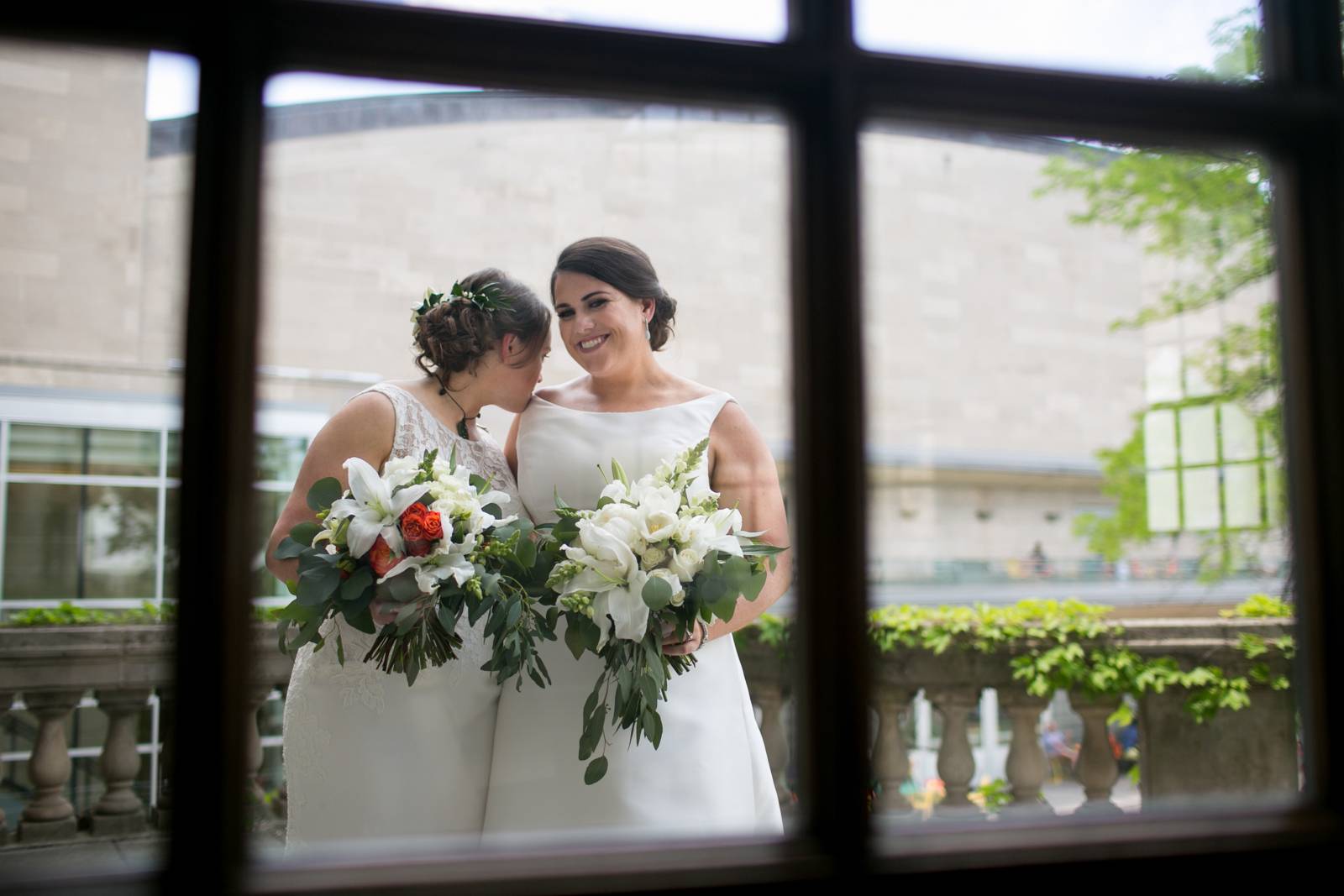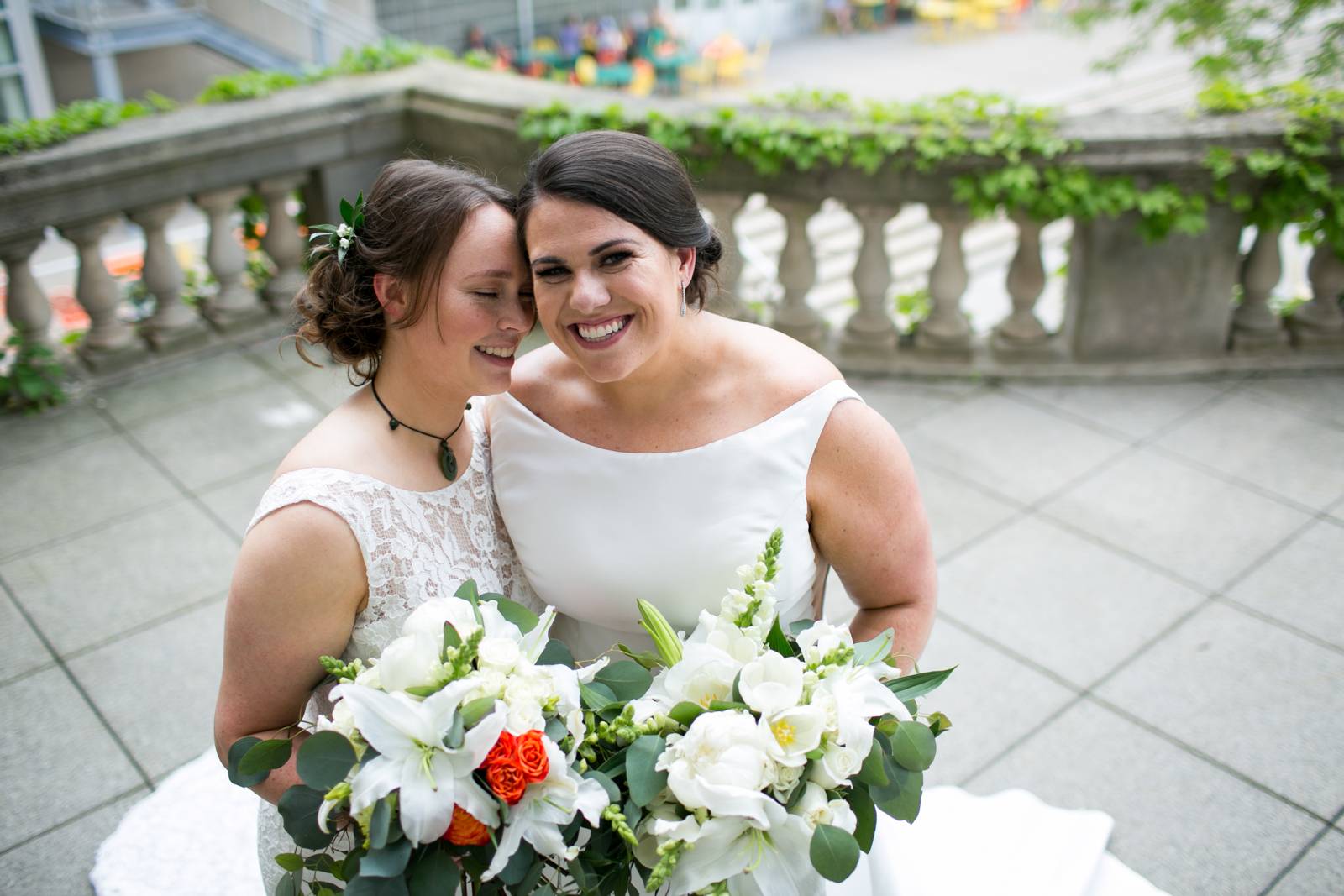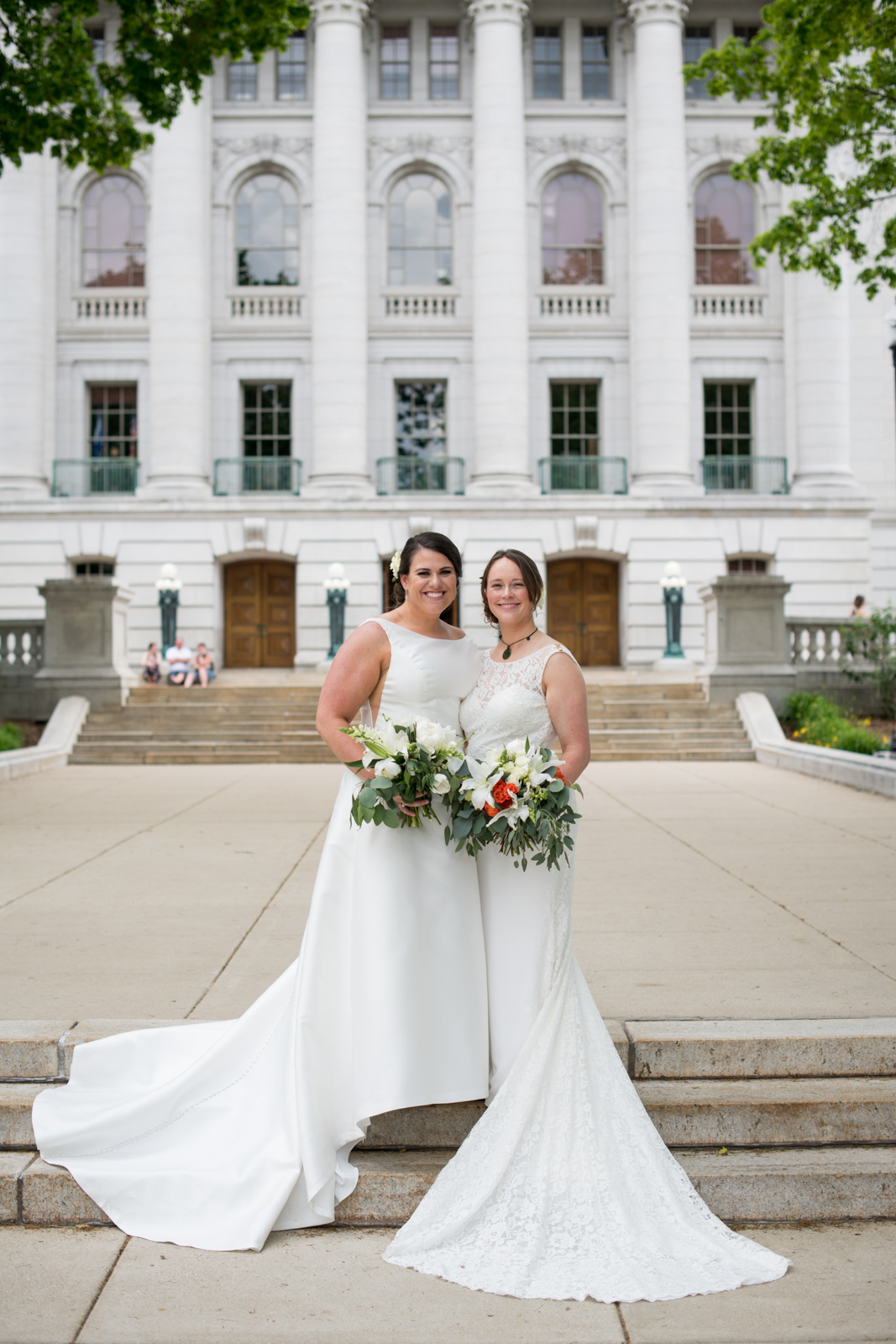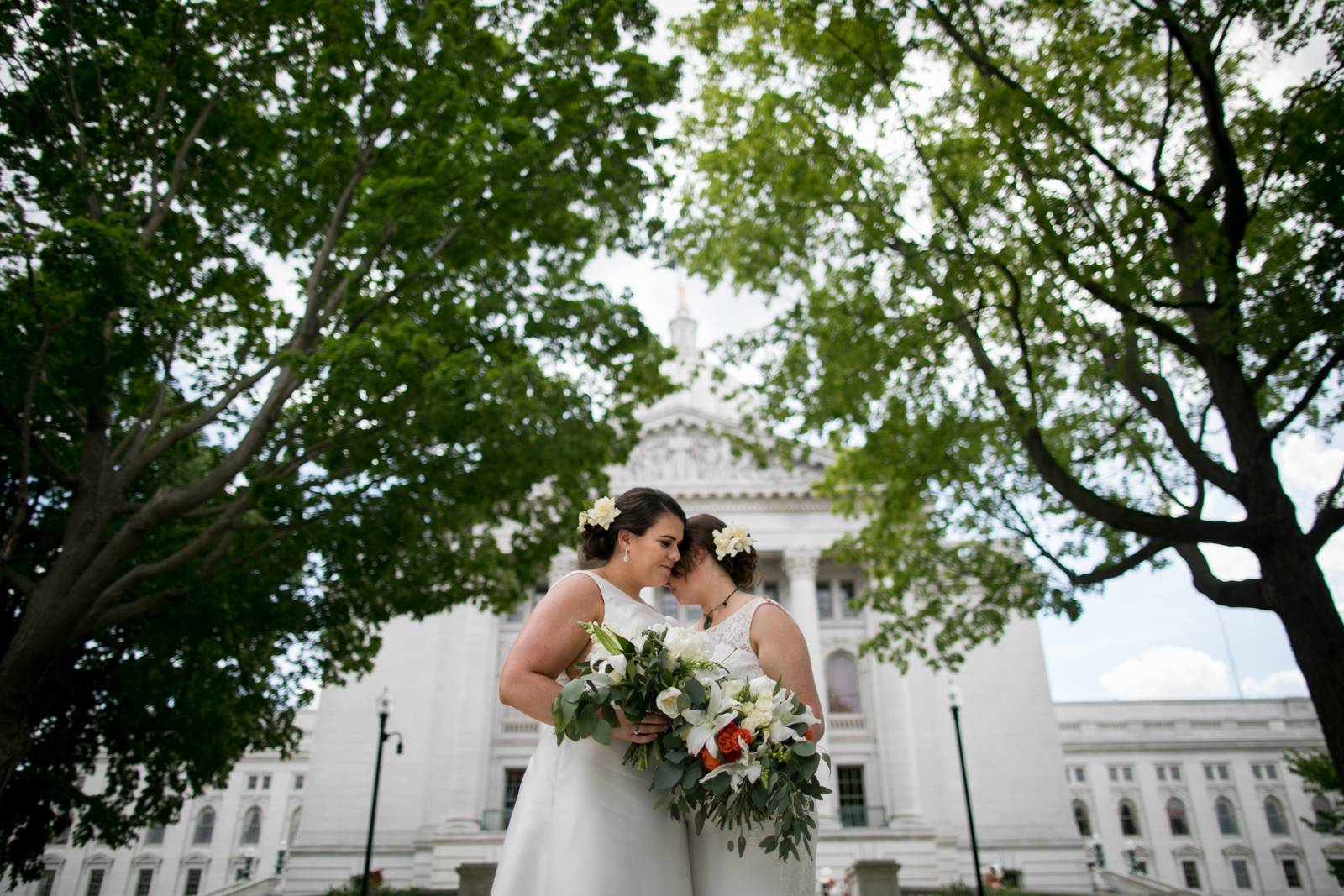 TELL US ABOUT YOUR PROPOSAL: On June 10th, 2016, Krista popped the question while at a Brandi Carlile concert in Papillion, Nebraska!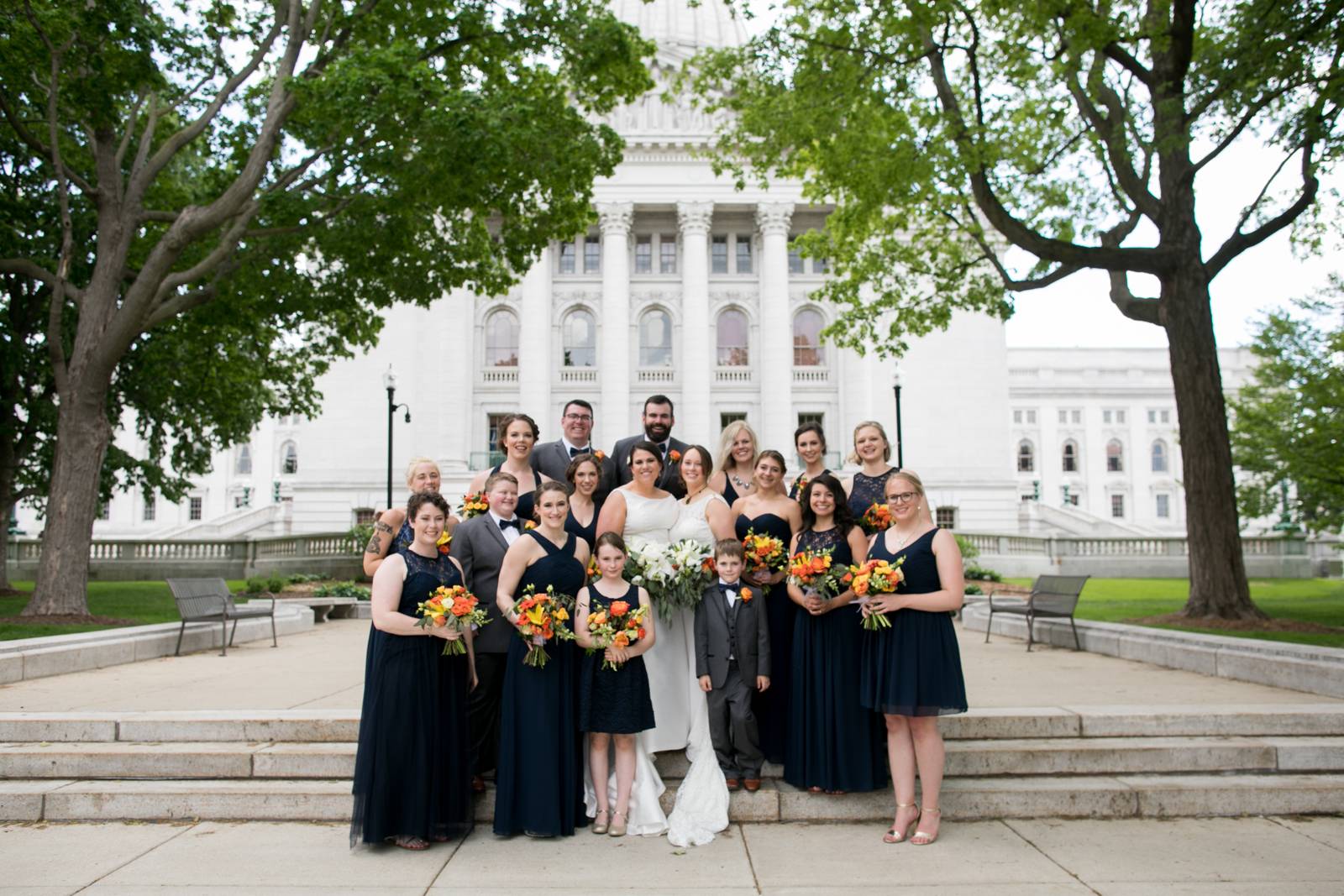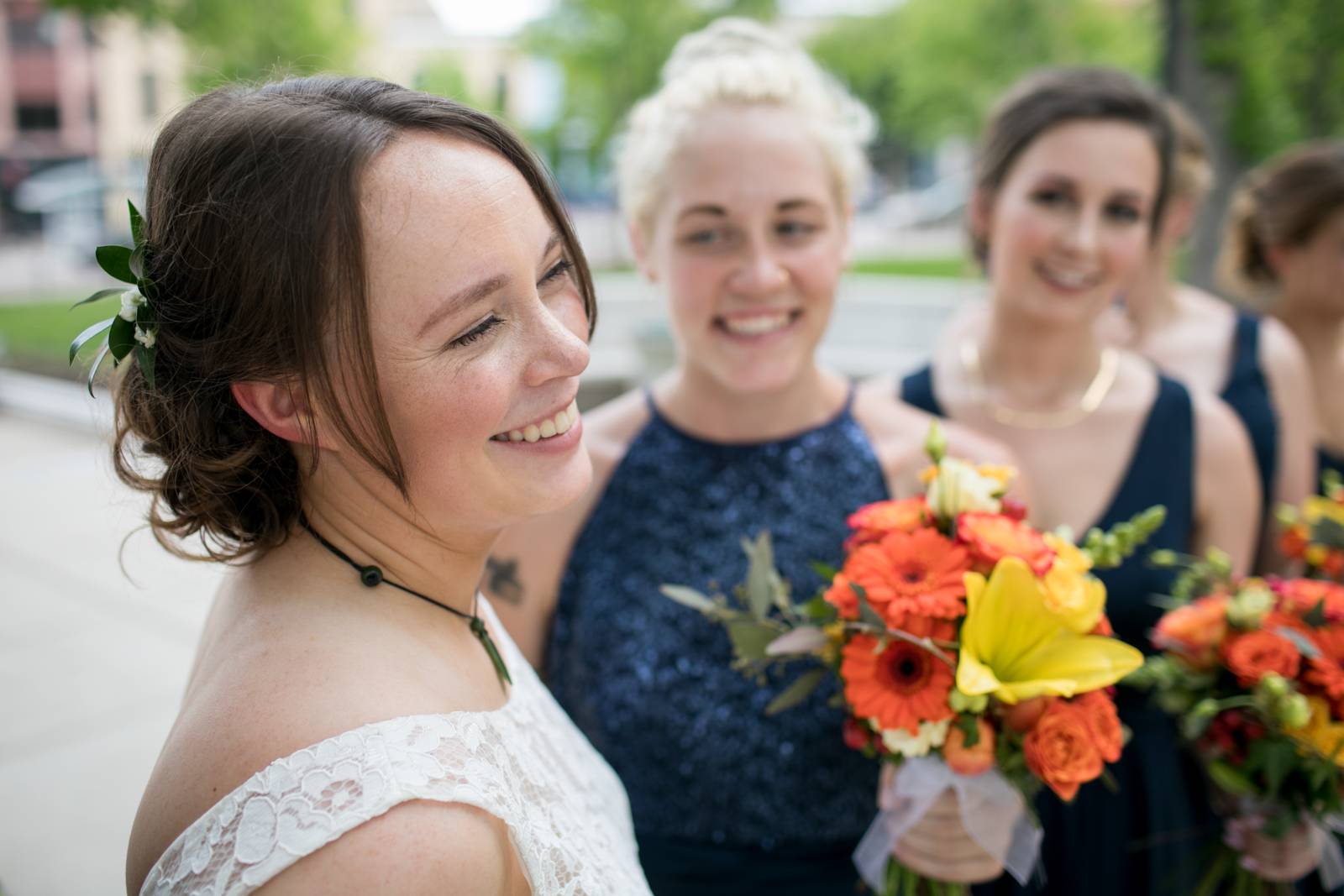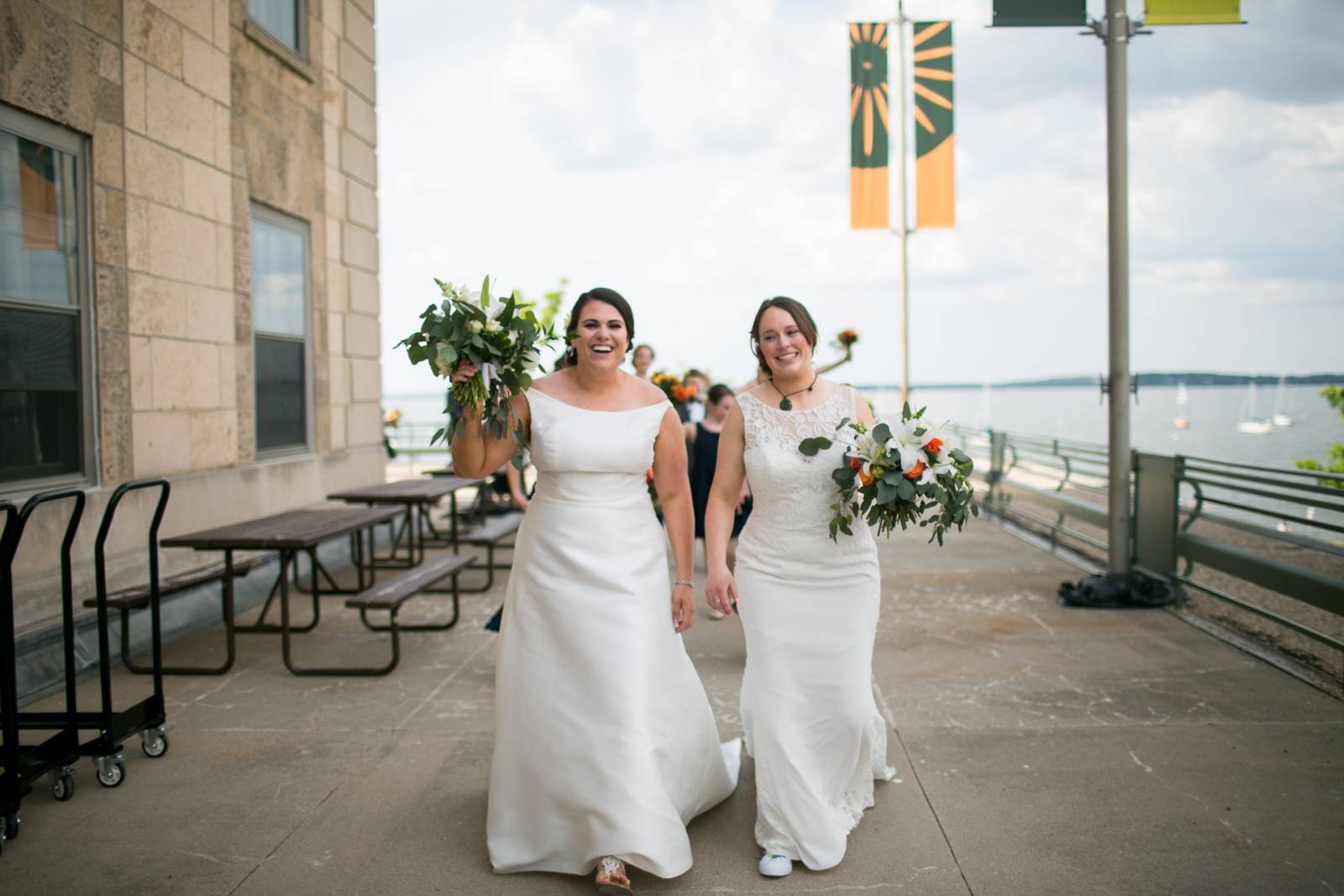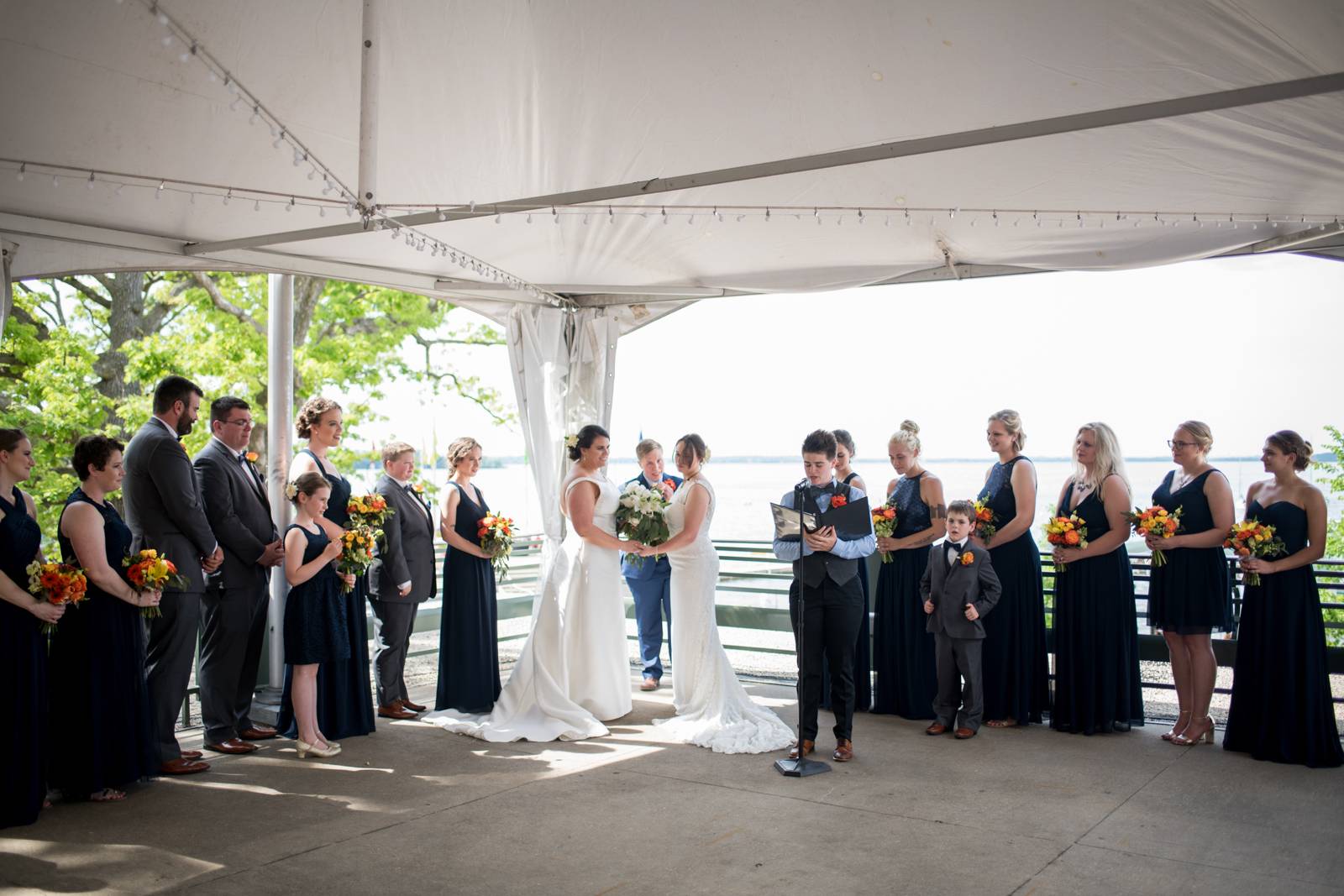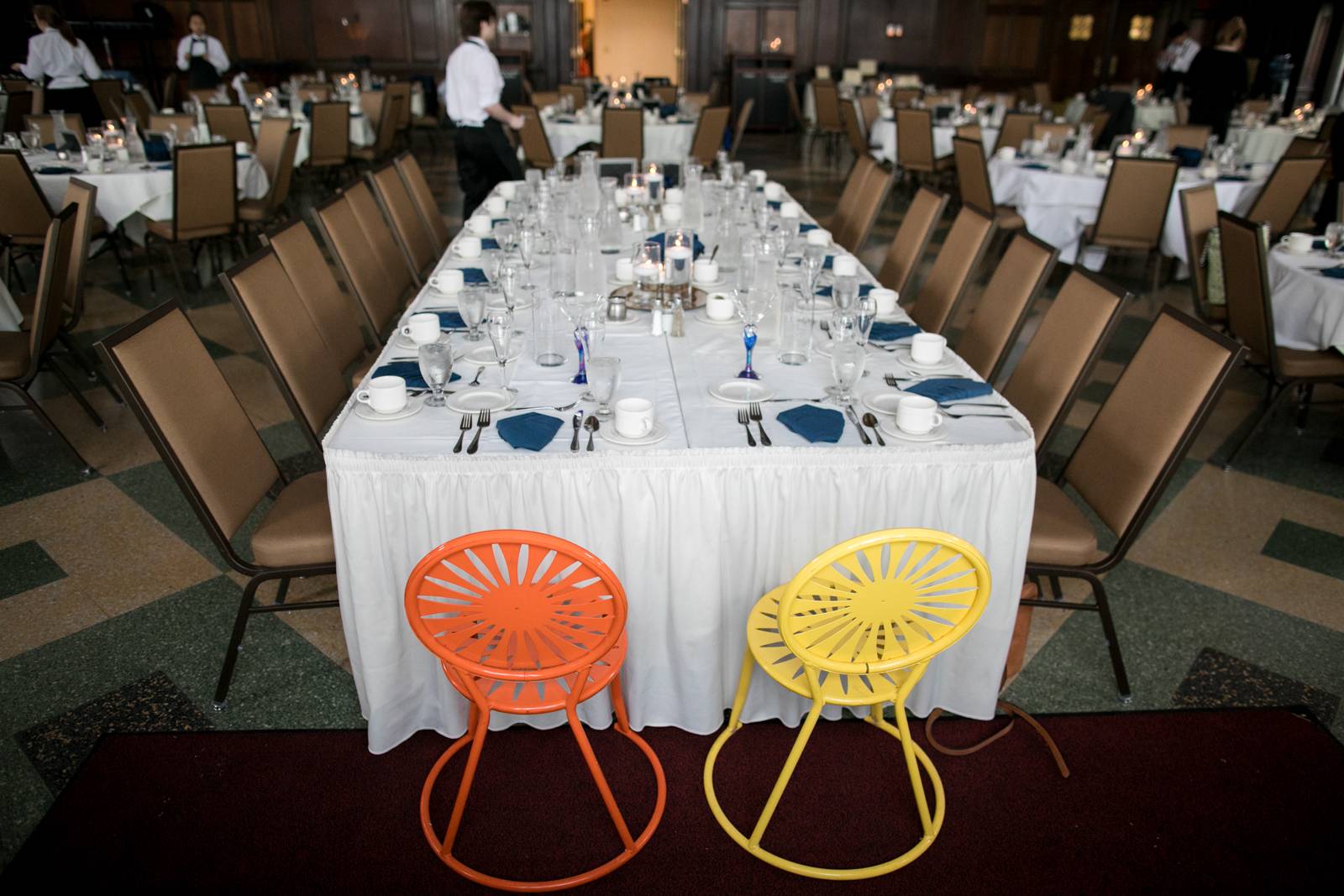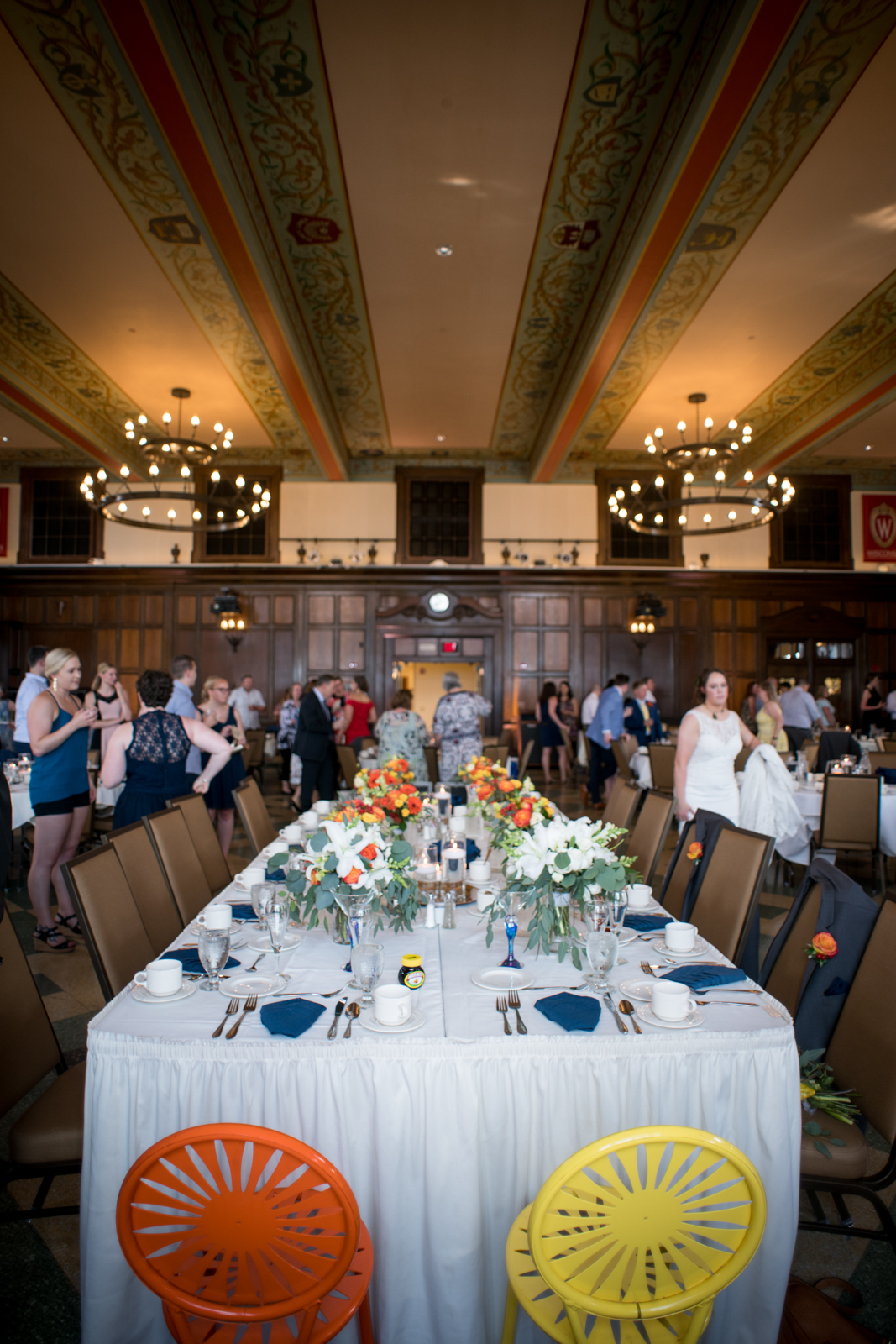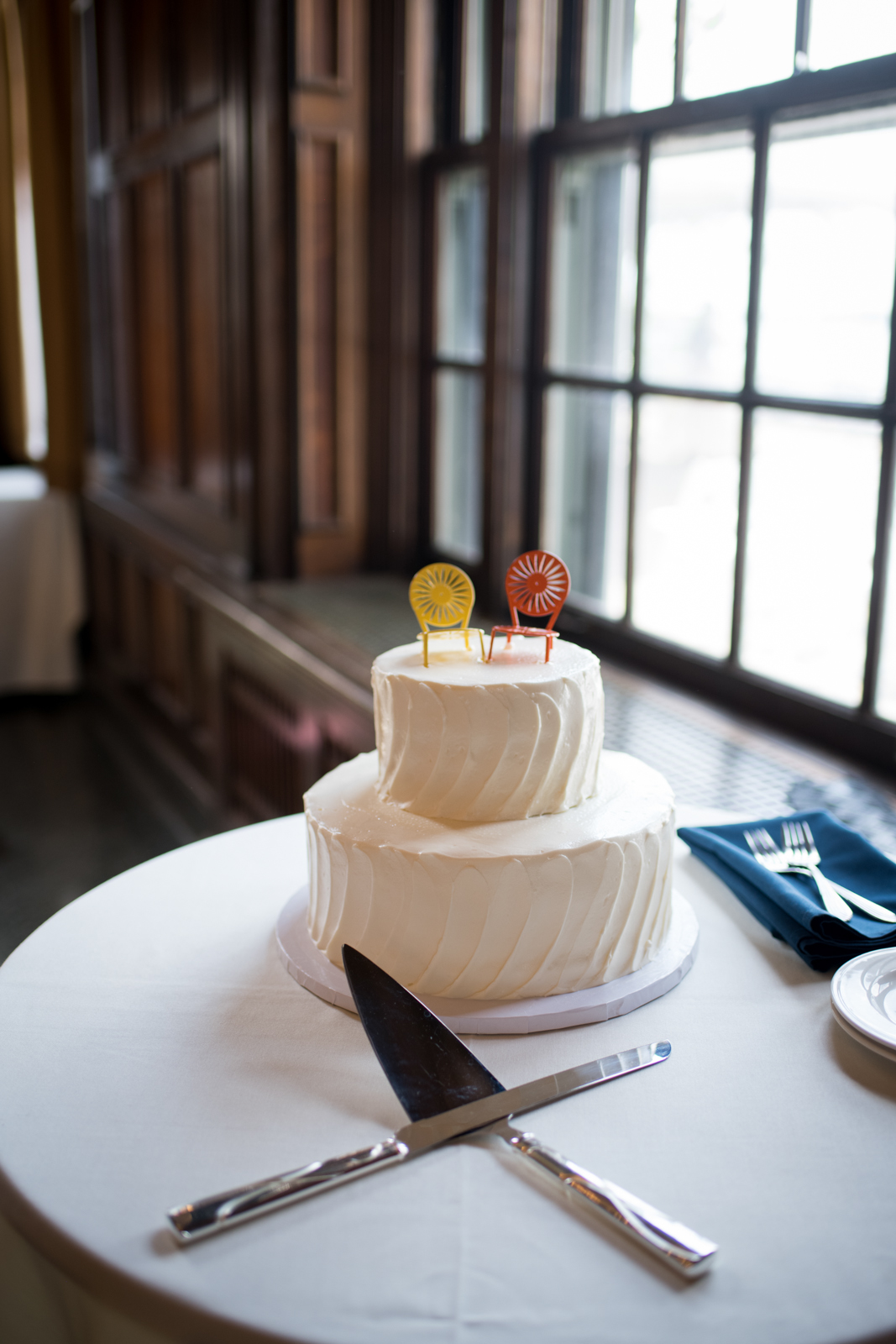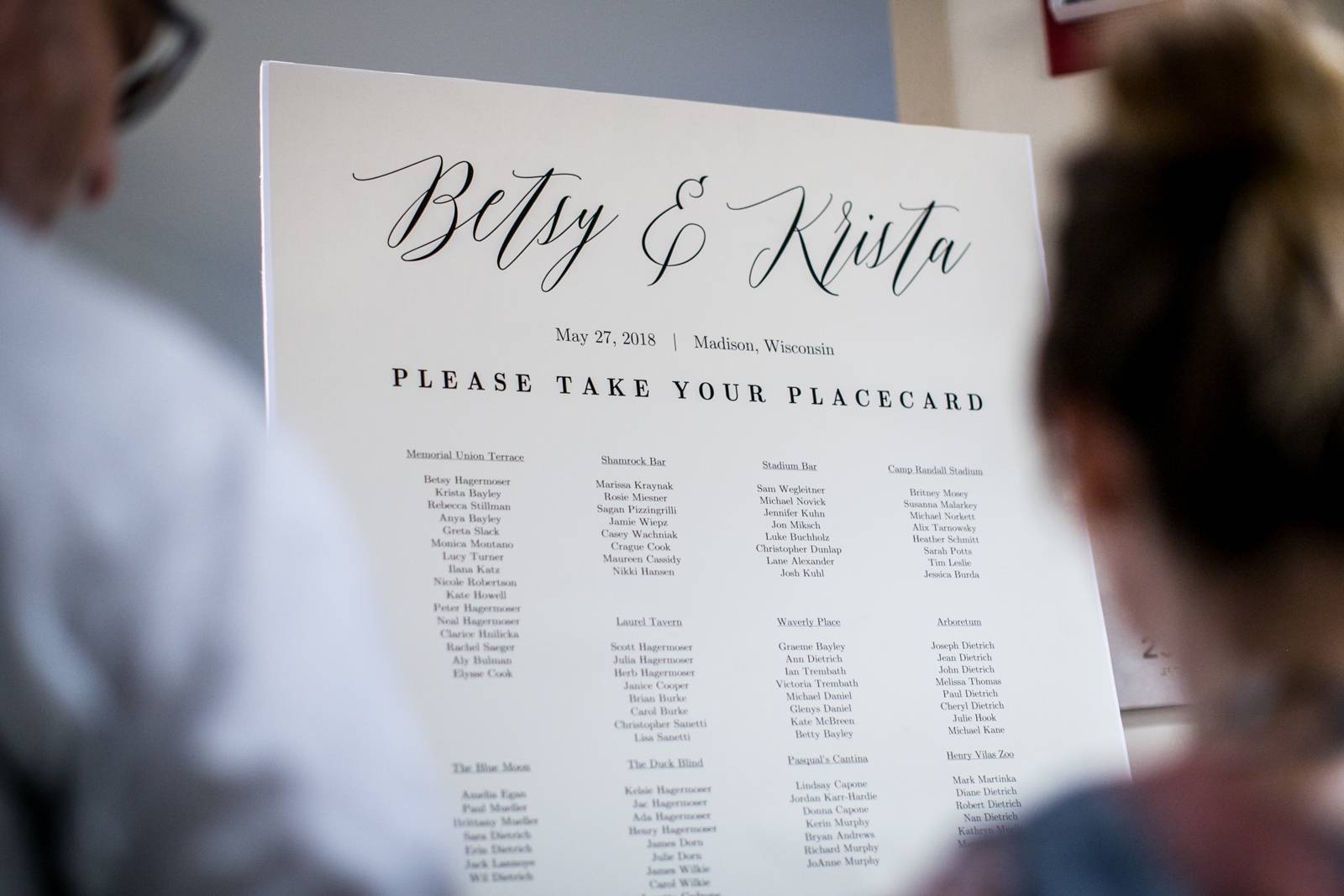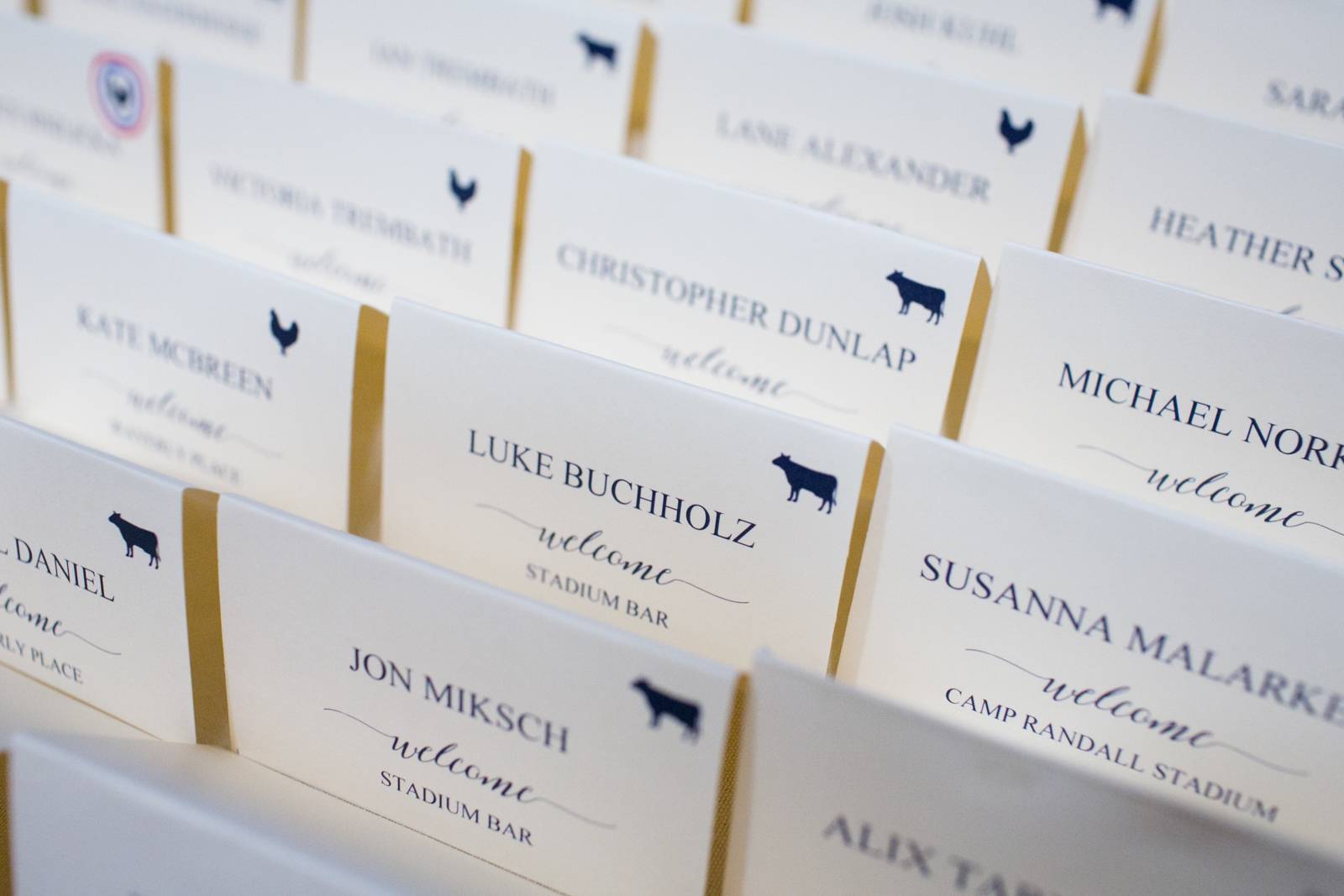 HOW WOULD YOU DESCRIBE YOUR WEDDING "THEME" OR "STYLE" IN FIVE WORDS OR LESS? Colorful and true to Madison!
WHAT WAS YOUR WEDDING COLOR PALETTE? Navy blue, orange, and yellow.
DESCRIBE YOUR WEDDING FLOWERS: Bright and colorful with yellow, red, and orange.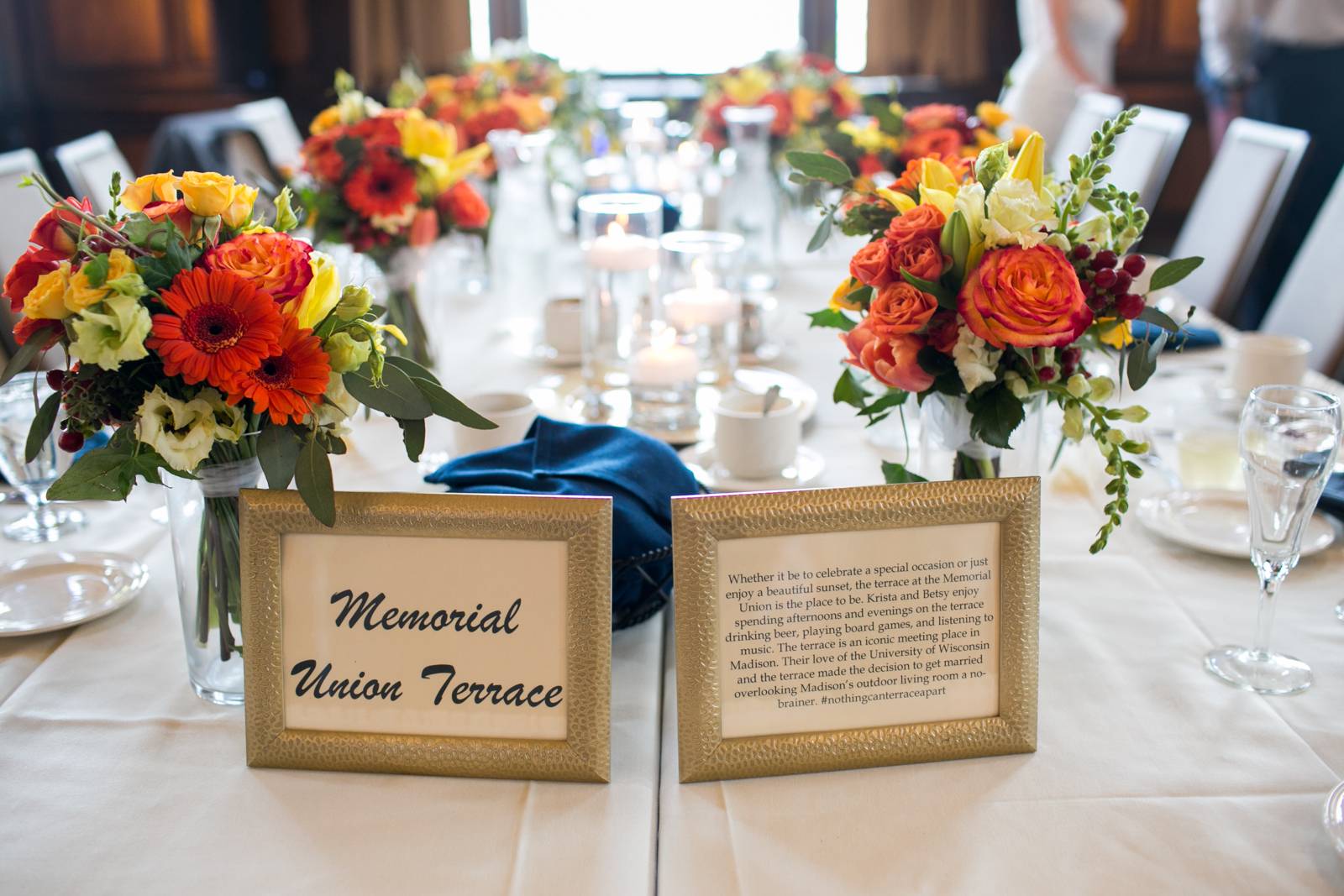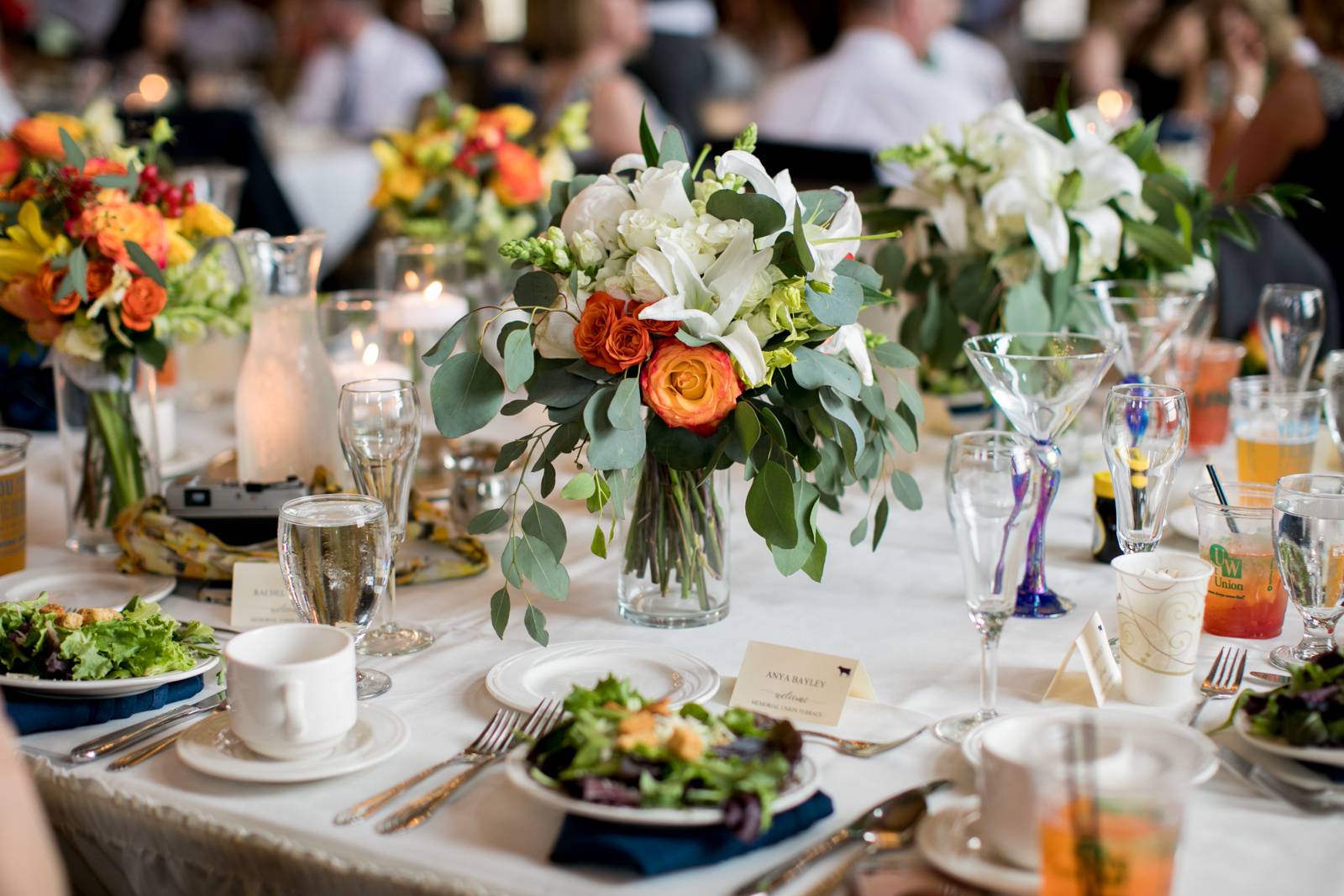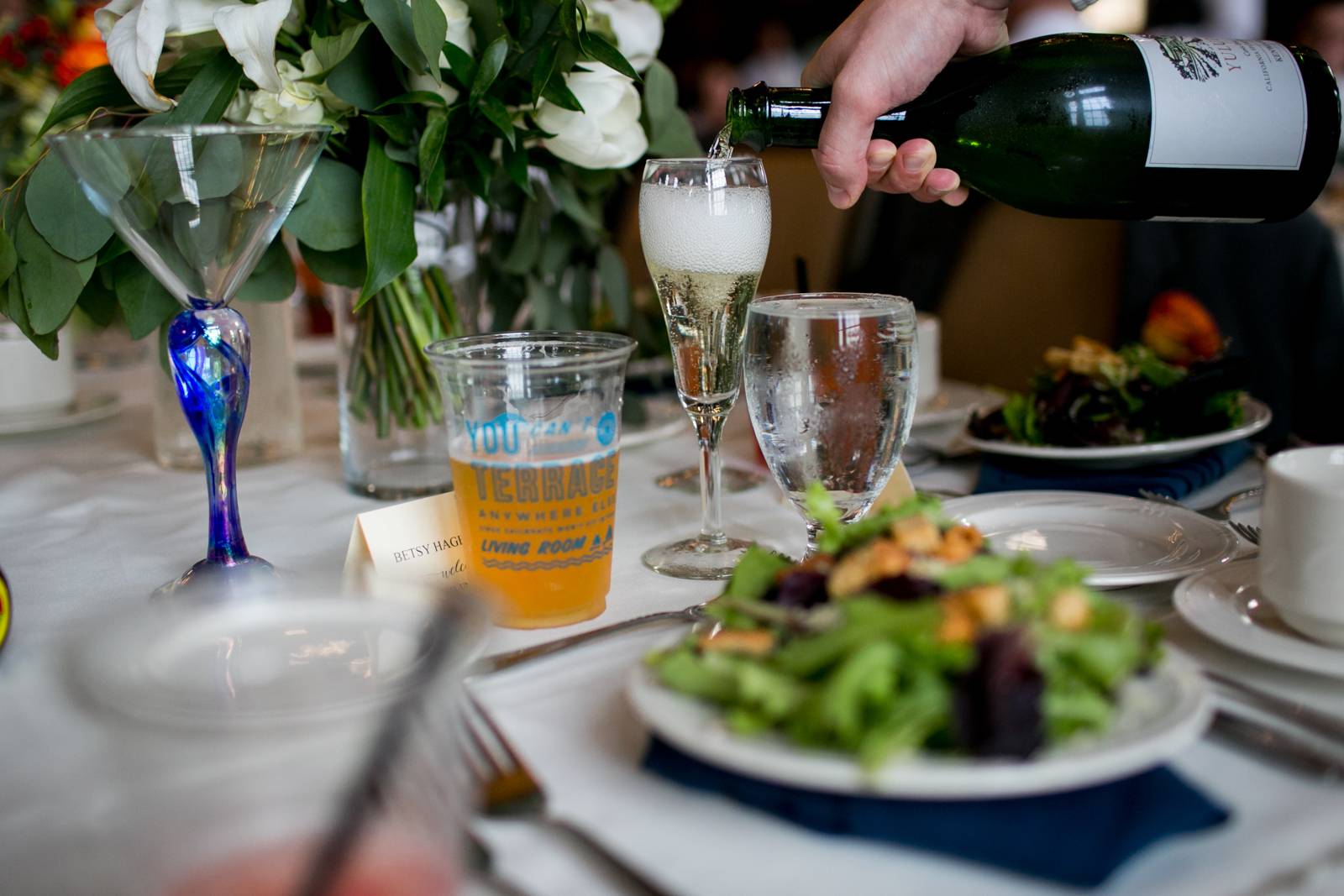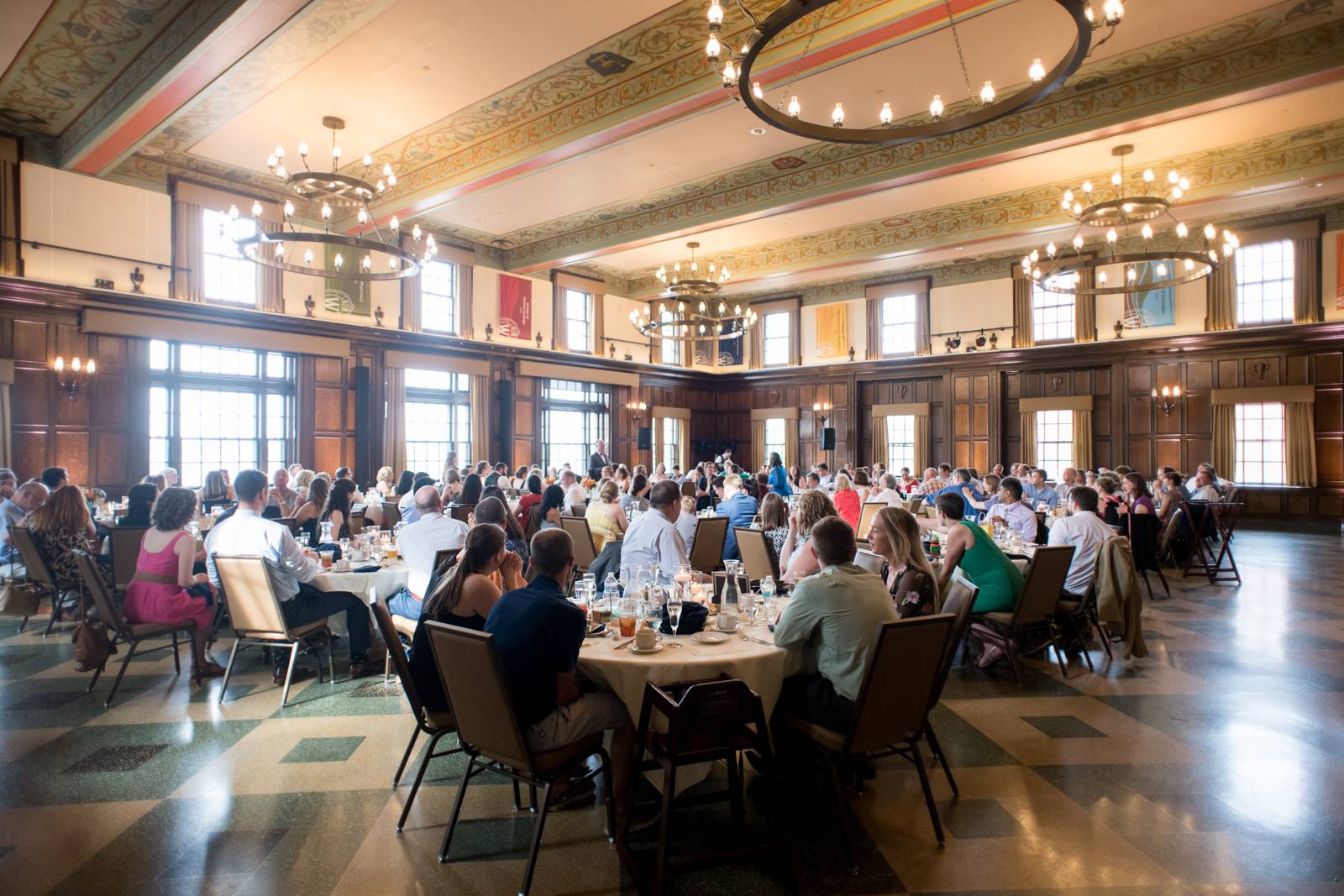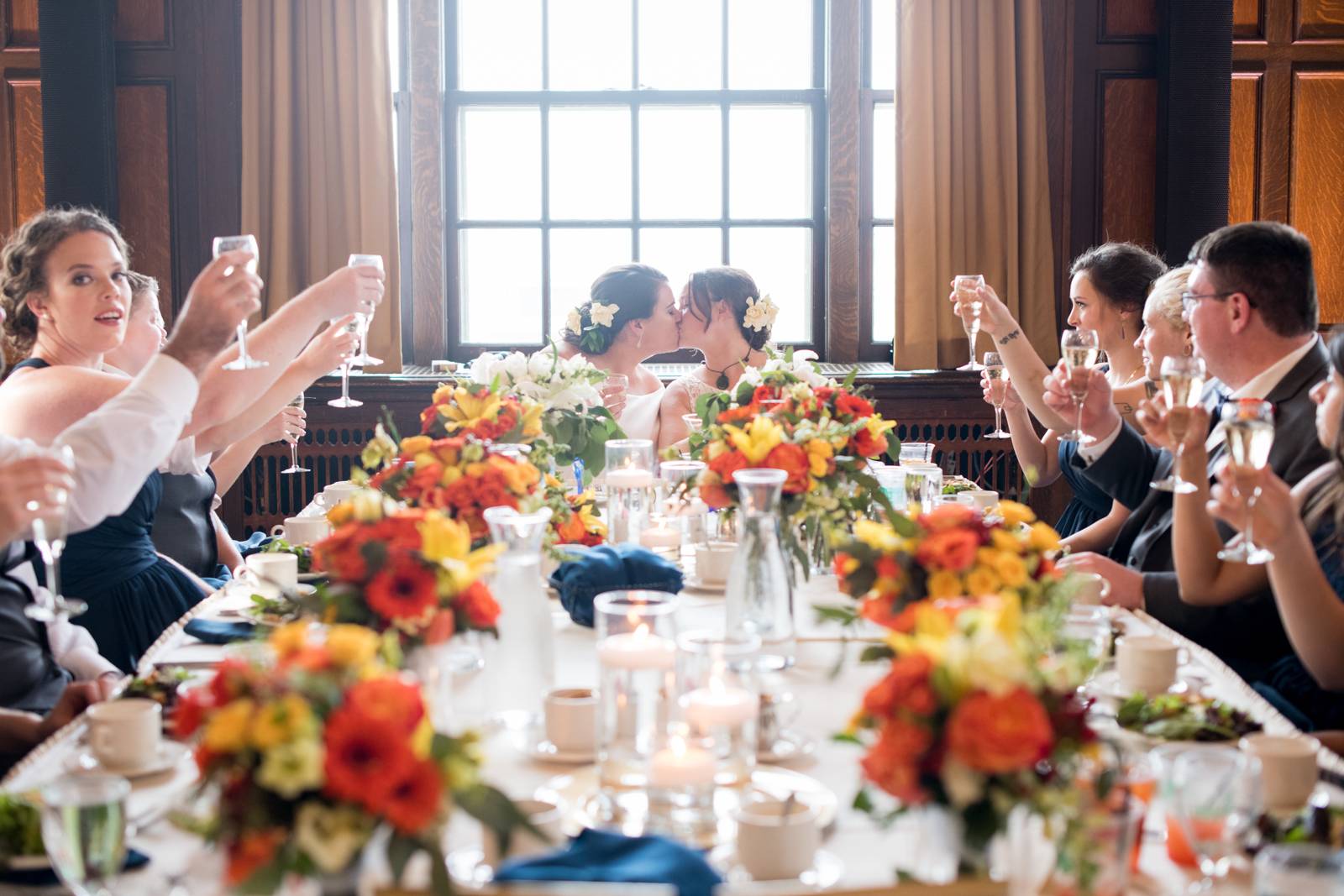 WHAT WAS YOUR FAVORITE MOMENT FROM YOUR WEDDING? Pizza and beer on the terrace with friends and family the night before our wedding, our first look, our vows, dancing with guests, and having Bucky visit our wedding! There's definitely more than one moment for us.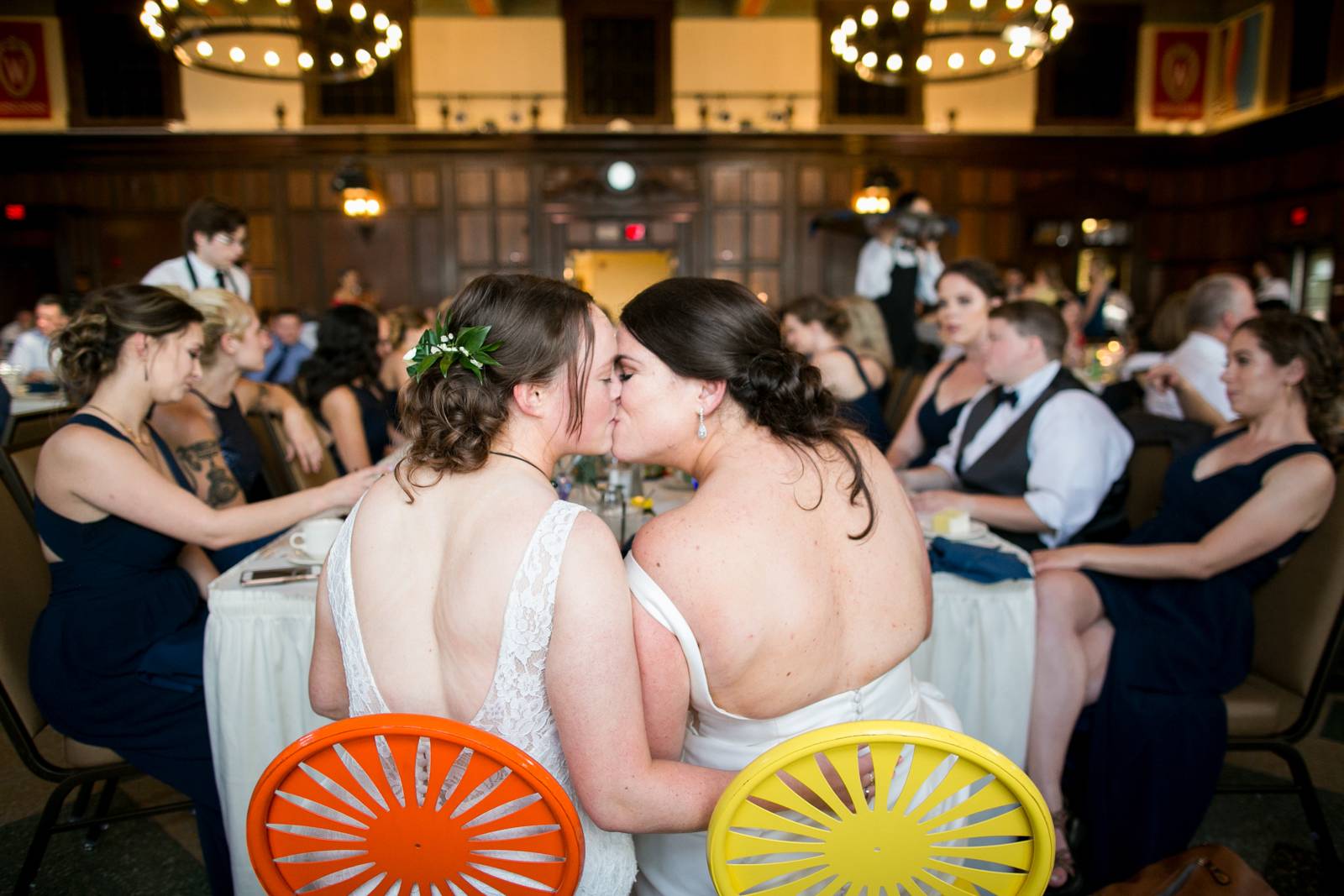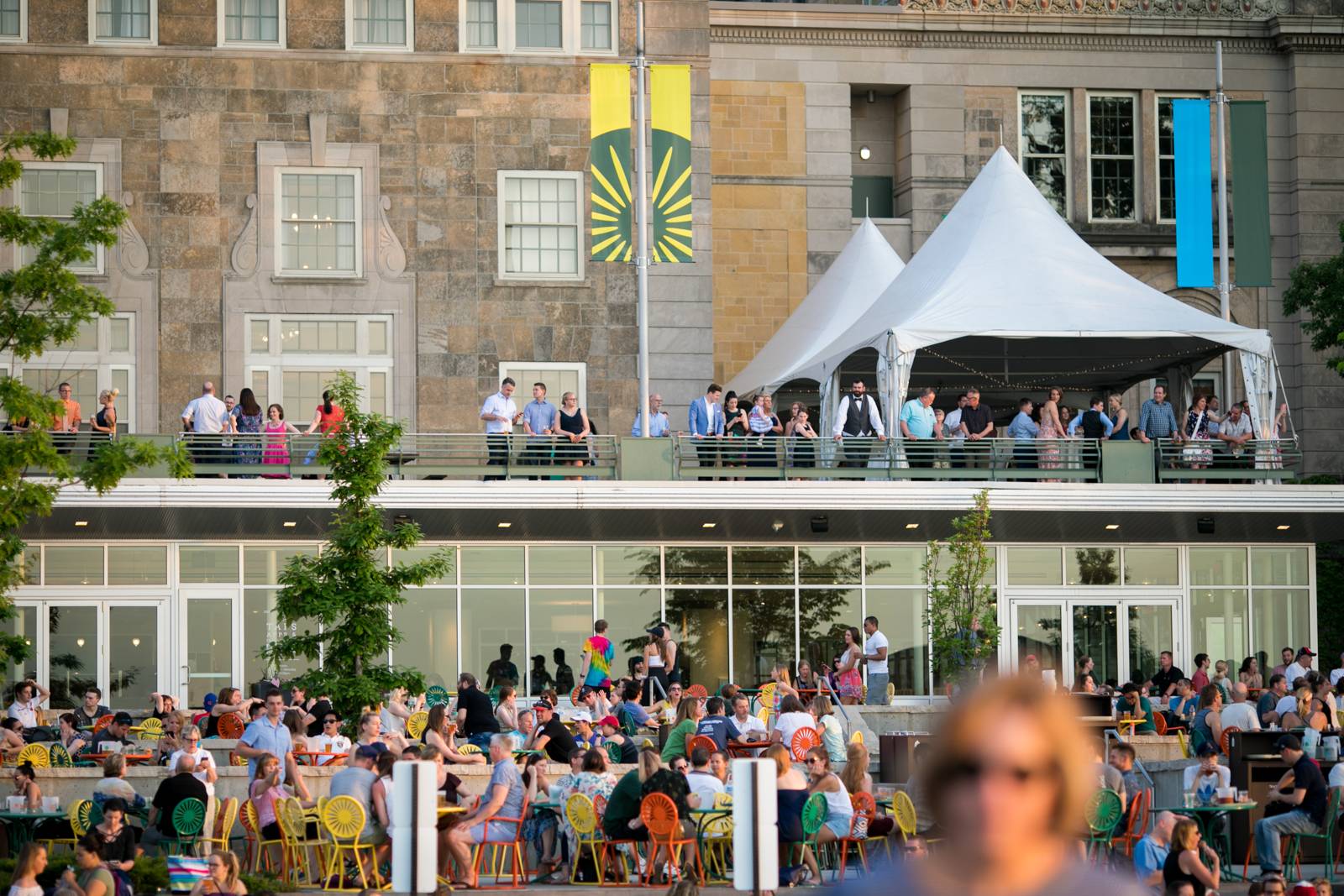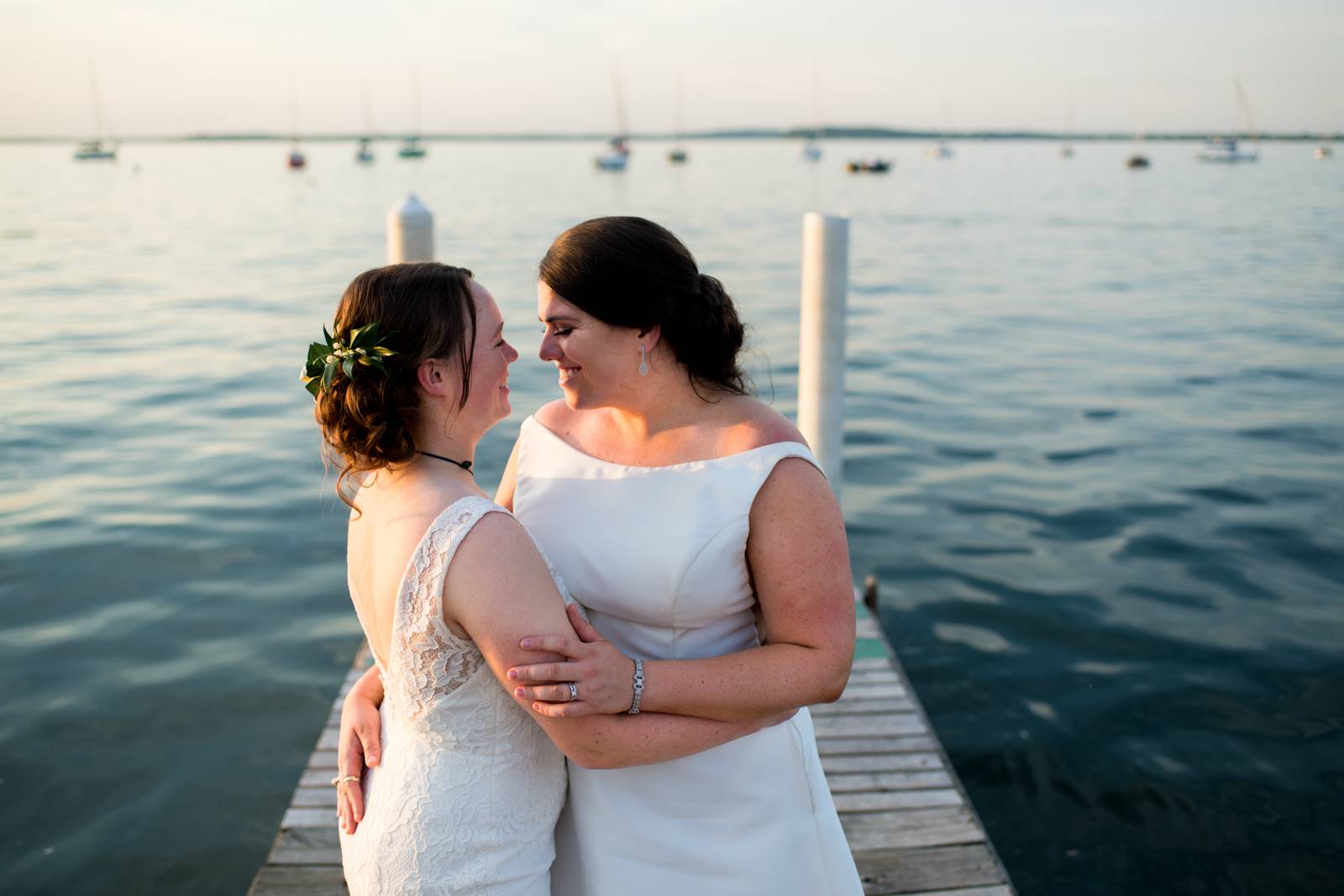 ANY WEDDING PLANNING REGRETS? Worrying too much about where people were seated. Most of our guests spent the night on the dance floor or enjoying the sunset on the Tripp Deck.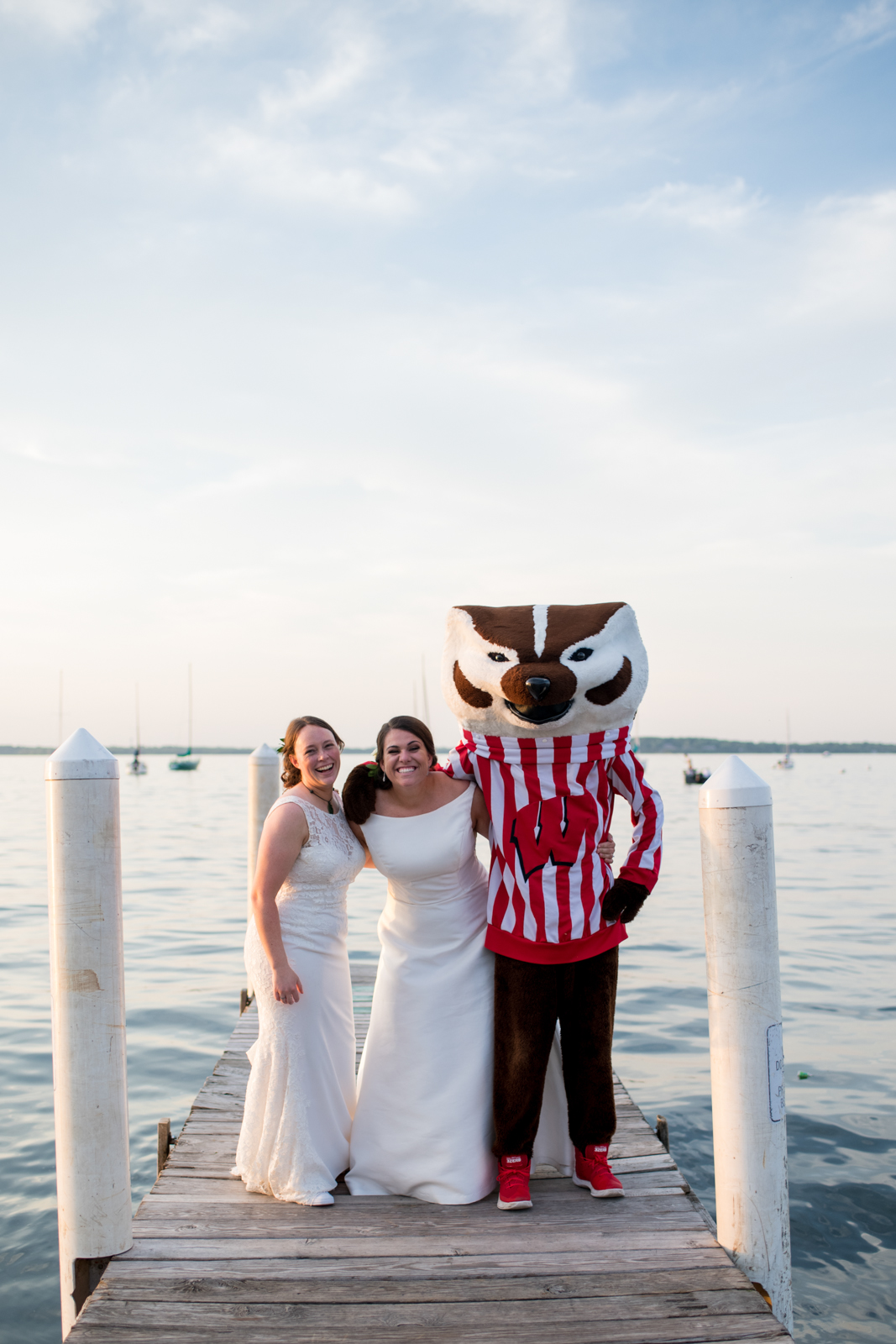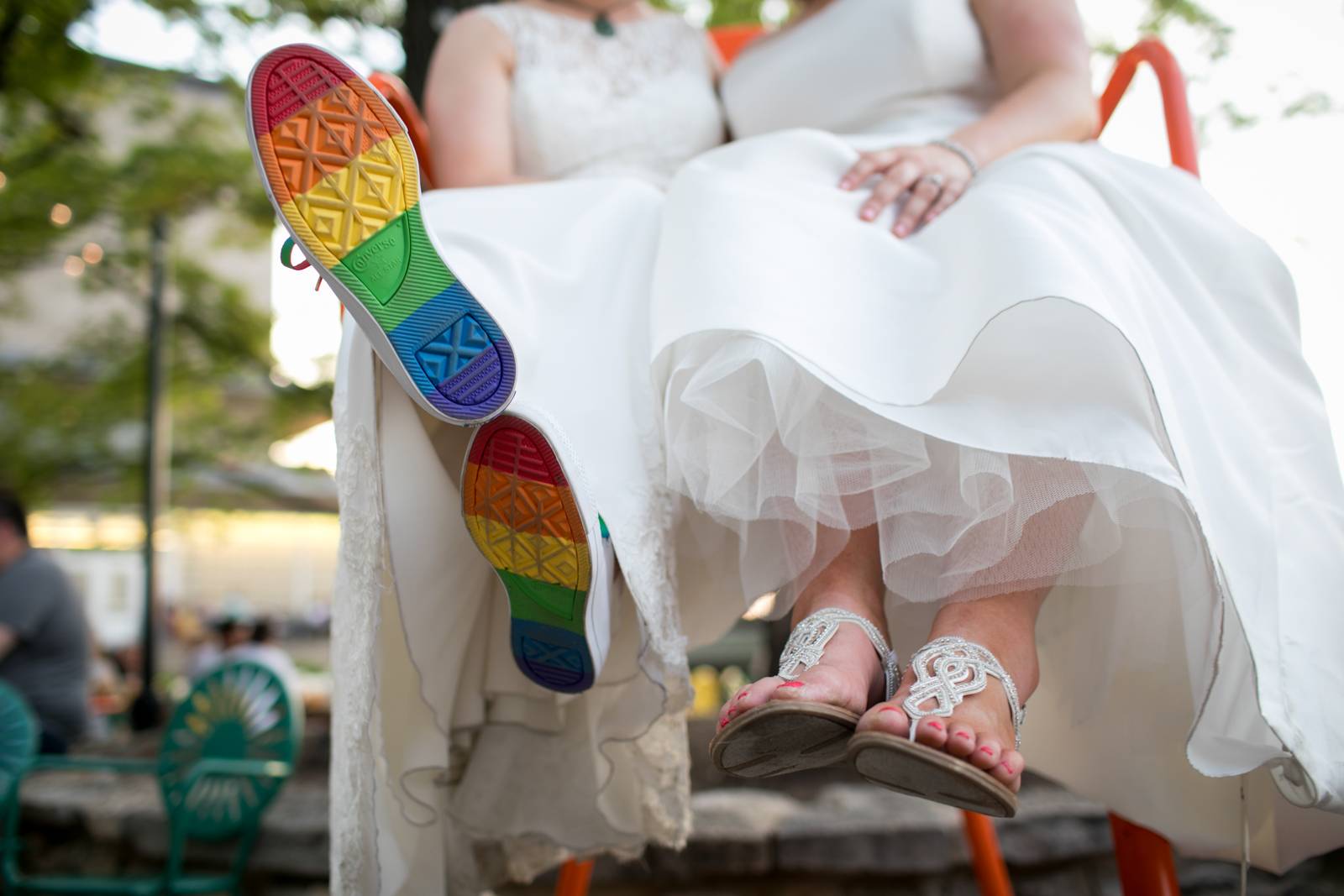 IS THERE ANY ADVICE YOU'D GIVE TO OTHER COUPLES PLANNING THEIR WEDDING? Hire Maureen Cassidy Photography! Our pictures were beautiful, and we would definitely recommend having her as a photographer (and guest) at your wedding! For us, a couple of things that were worth spending the money on were to have a trusted hairstylist and makeup artist, and renting the two king suites at the Memorial Union the night before and night of our wedding!