Laura and David's love for one another was celebrated during a beautiful June vineyard wedding. The lovely Daffodil Parker designed florals full of greenery and elegant white blooms, and many design pieces were provided by both Chance Productions and Event Essentials. Their special day included personal elements from their friends, along with elements celebrating two special places to their relationship: Wisconsin and Virginia. Read more about how Laura and David celebrated their Wisconsin wedding day below!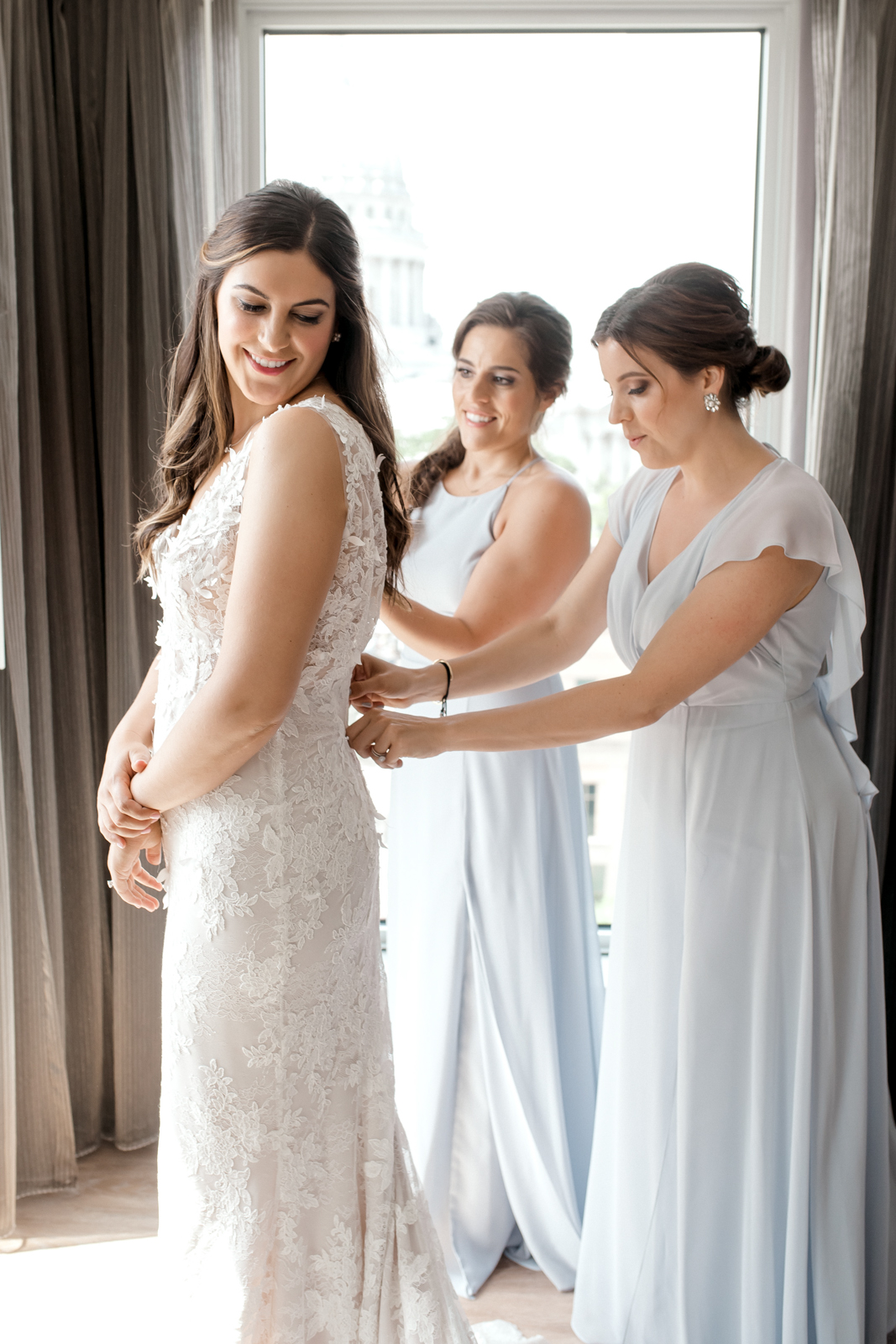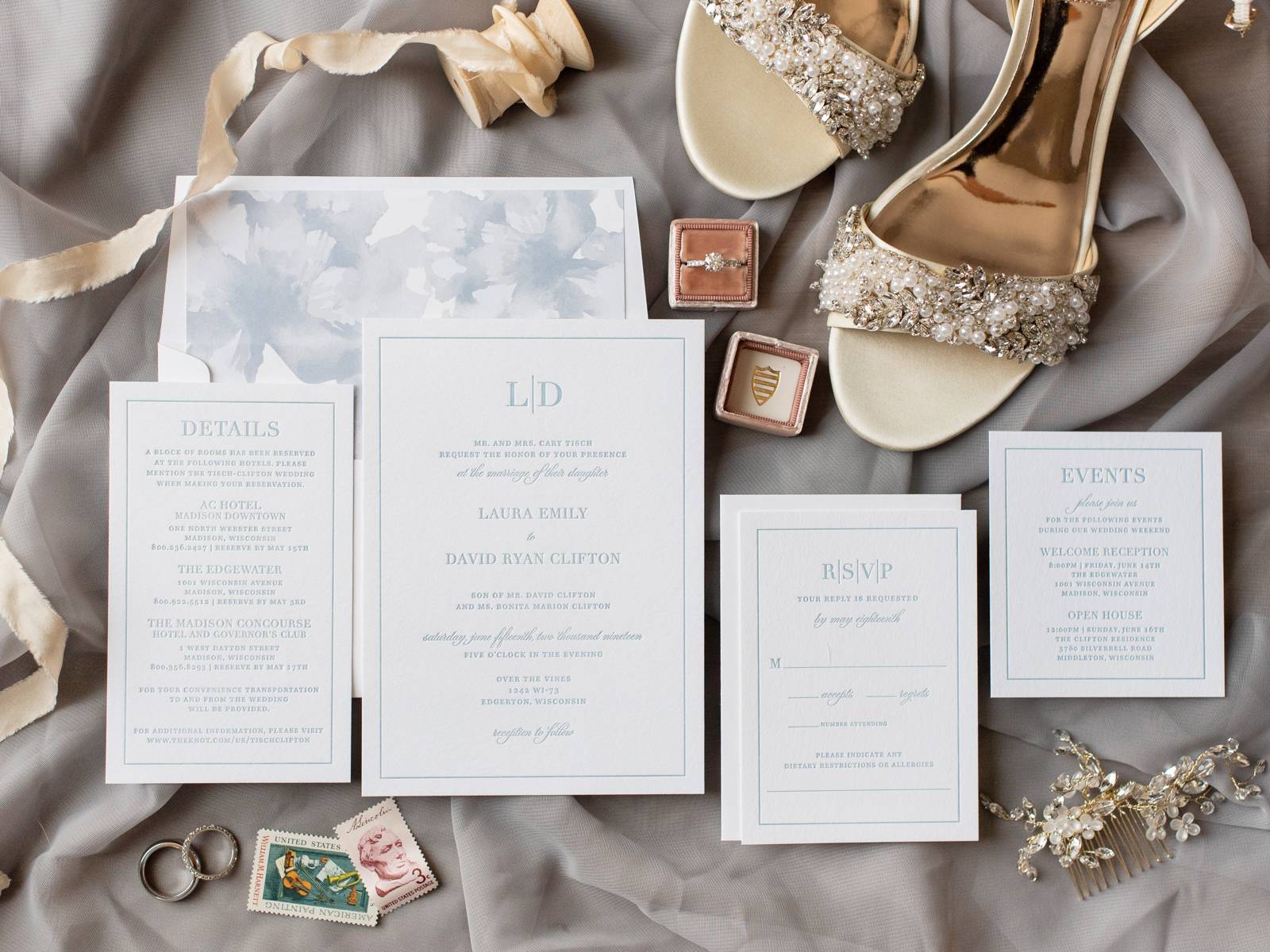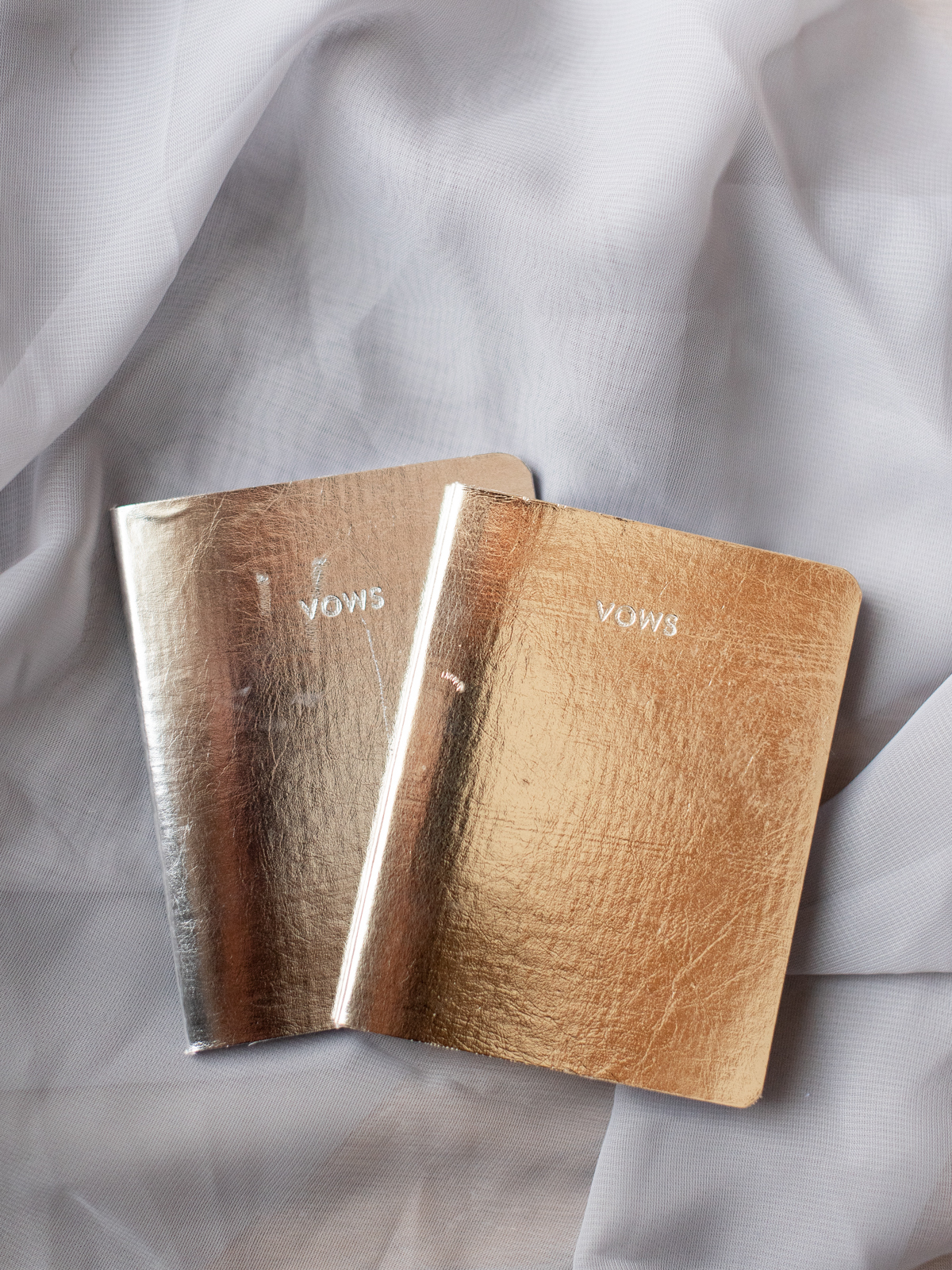 WEDDING DATE: 06/15/19
HOW DID YOU MEET? We met while working together at a hospital in Milwaukee. I was a medical student, and David was completing his internship, first year of residency, and we somehow ended up paired together on the same inpatient service team that month.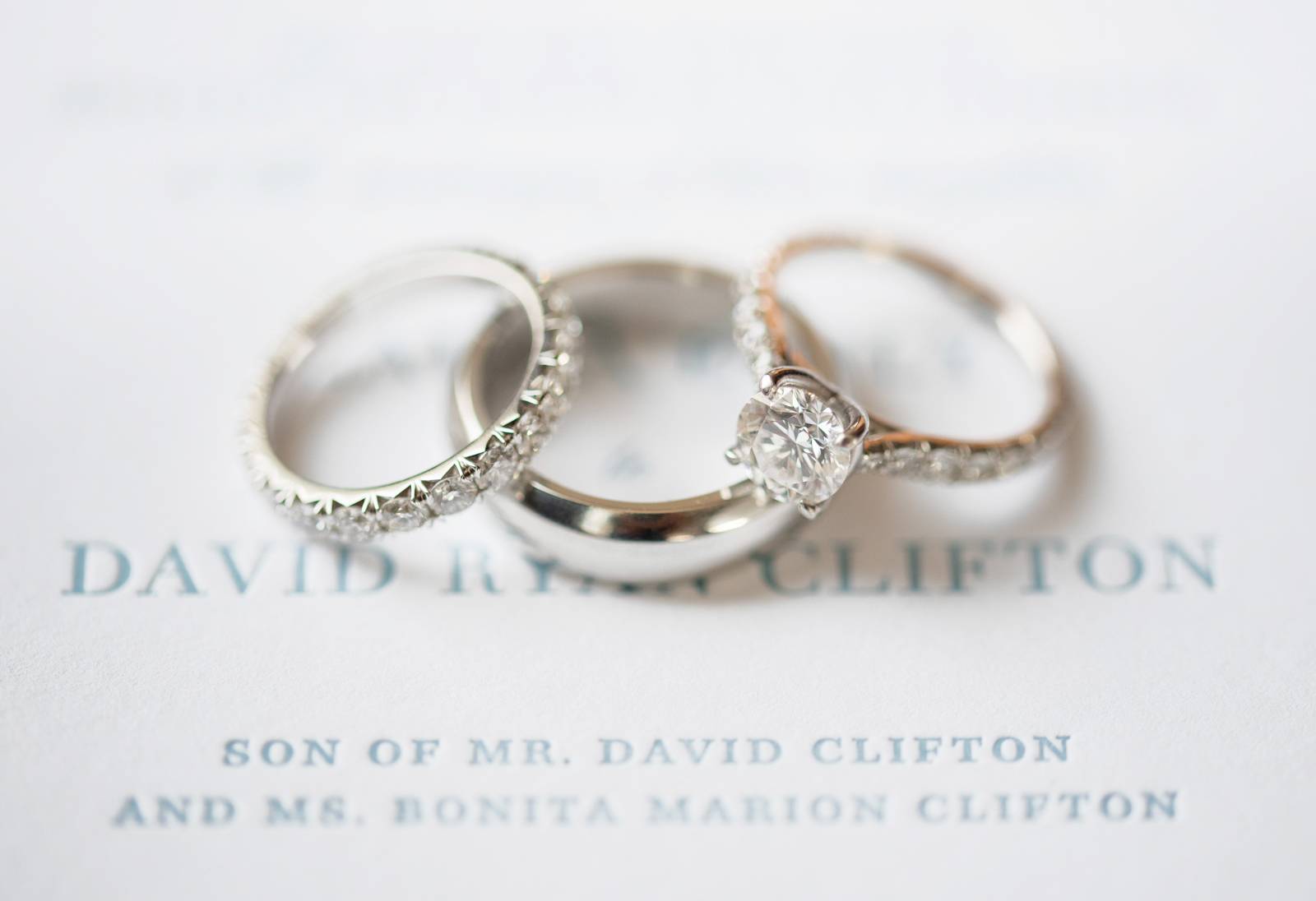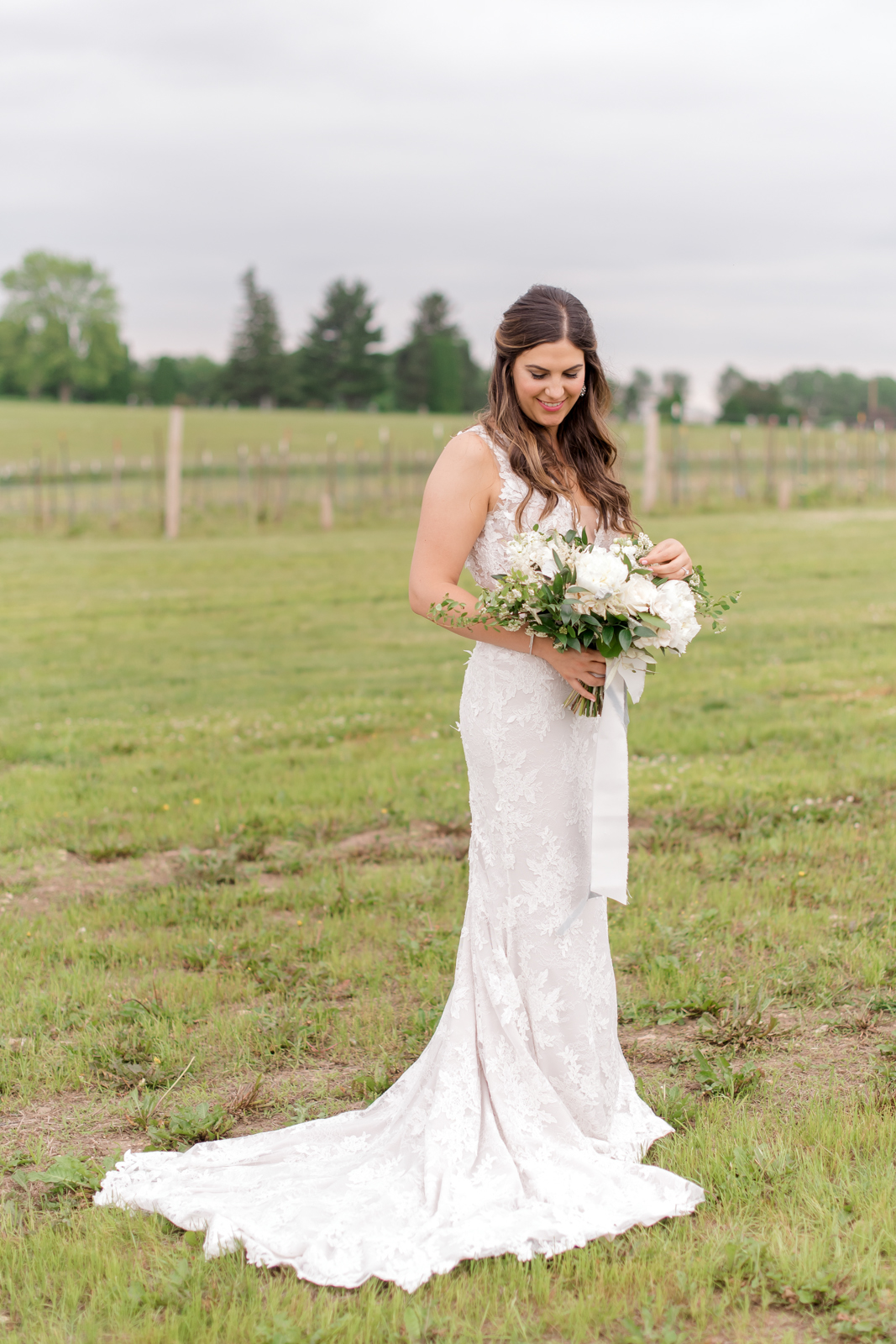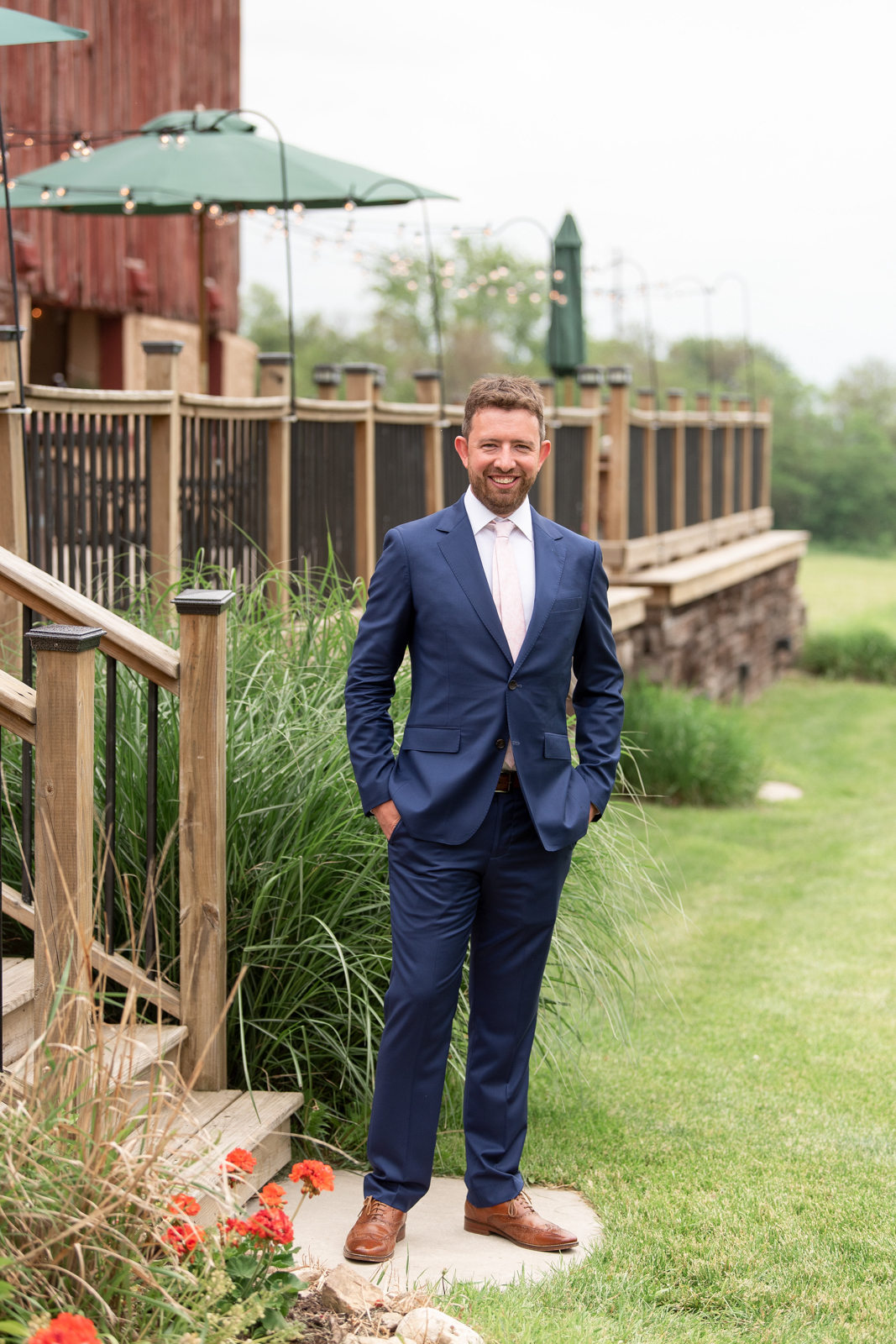 TELL US ABOUT YOUR PROPOSAL: We were in a long-distance relationship for the first several years as we both completed our medical residencies in different places -- myself in Milwaukee, Wisconsin, and David in Charlottesville, Virginia. He flew into Milwaukee a few days before Christmas, and I initially had an inkling that this trip and holiday would be the most special yet. However, David masterfully convinced me that it was not, by casually asking me to go ring shopping during his trip.
On December 22nd, we headed down to Chicago to spend a night in the city for a Christmas present surprise planned by David before joining my family for the holiday weekend. When we pulled up to a nice downtown hotel, I was convinced that the surprise was dinner and tickets to Blue Man Group even though we had never talked about that show specifically. I was told the hotel room wasn't quite ready, so we took a seat at the hotel's beautiful bar where I let David know that I would go ring shopping again, but that maybe he should purchase a notebook and take some notes this time around. David laughed it off, agreed to be more diligent with his notetaking, and we headed upstairs.
When I opened the door to our room, there were hundreds of rose petals laid out, and I told David that we were in the wrong one. David assured me it was our room, so I thought maybe it was some "Christmas Romance" package that the hotel offered or something. I turned the corner and found a gorgeous arrangement of more flowers and champagne. When I turned back around, David was on one knee with the most beautiful ring in hand and asked me to marry him. I asked, "what's happening?" multiple times before saying, "yes!" I thought that was the end of the most amazing surprise proposal, but apparently, David had more up his sleeve! We went to one of my favorite French restaurants, and my parents, brother and sister-in-law, along with three of my closest friends were all waiting there to celebrate with us!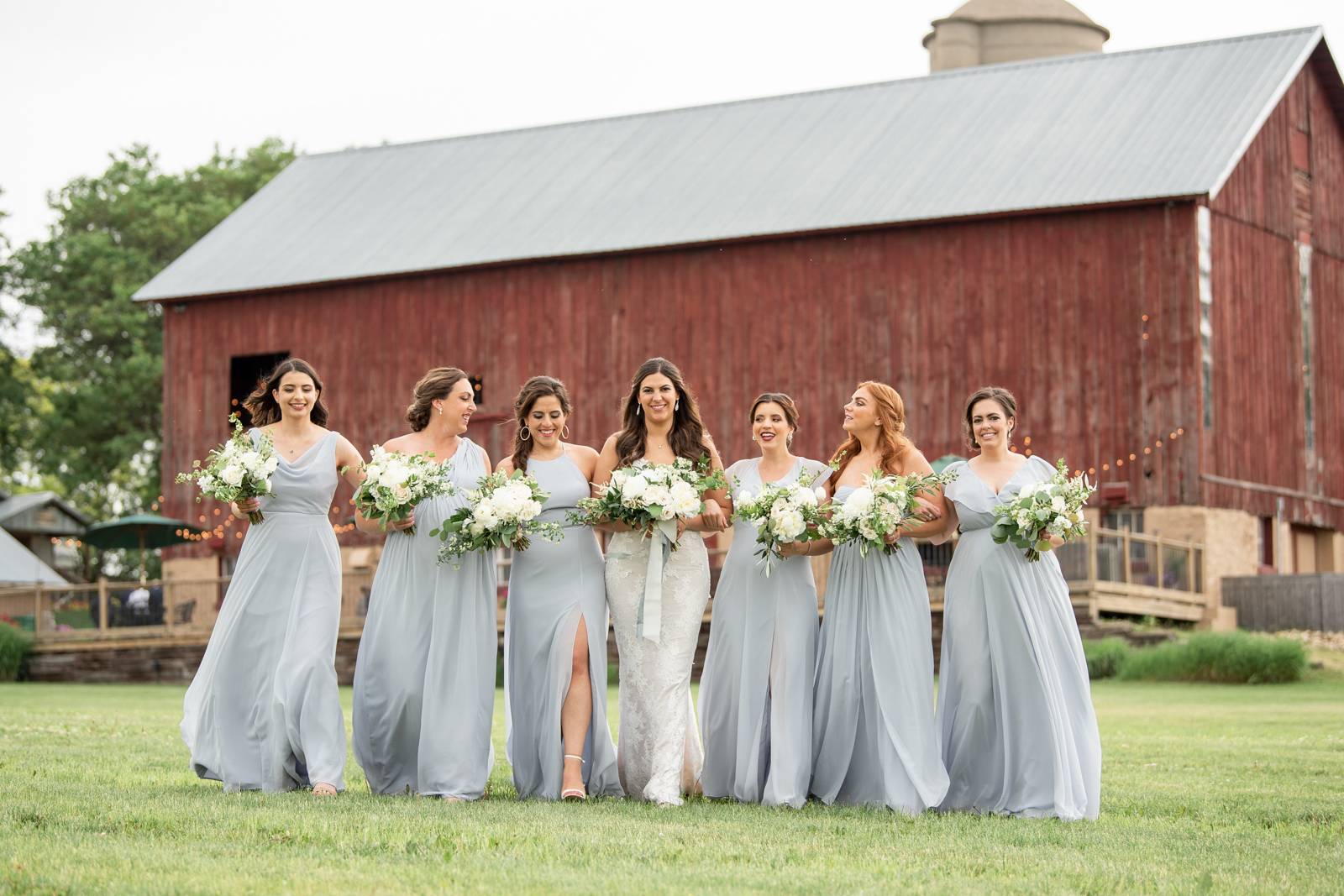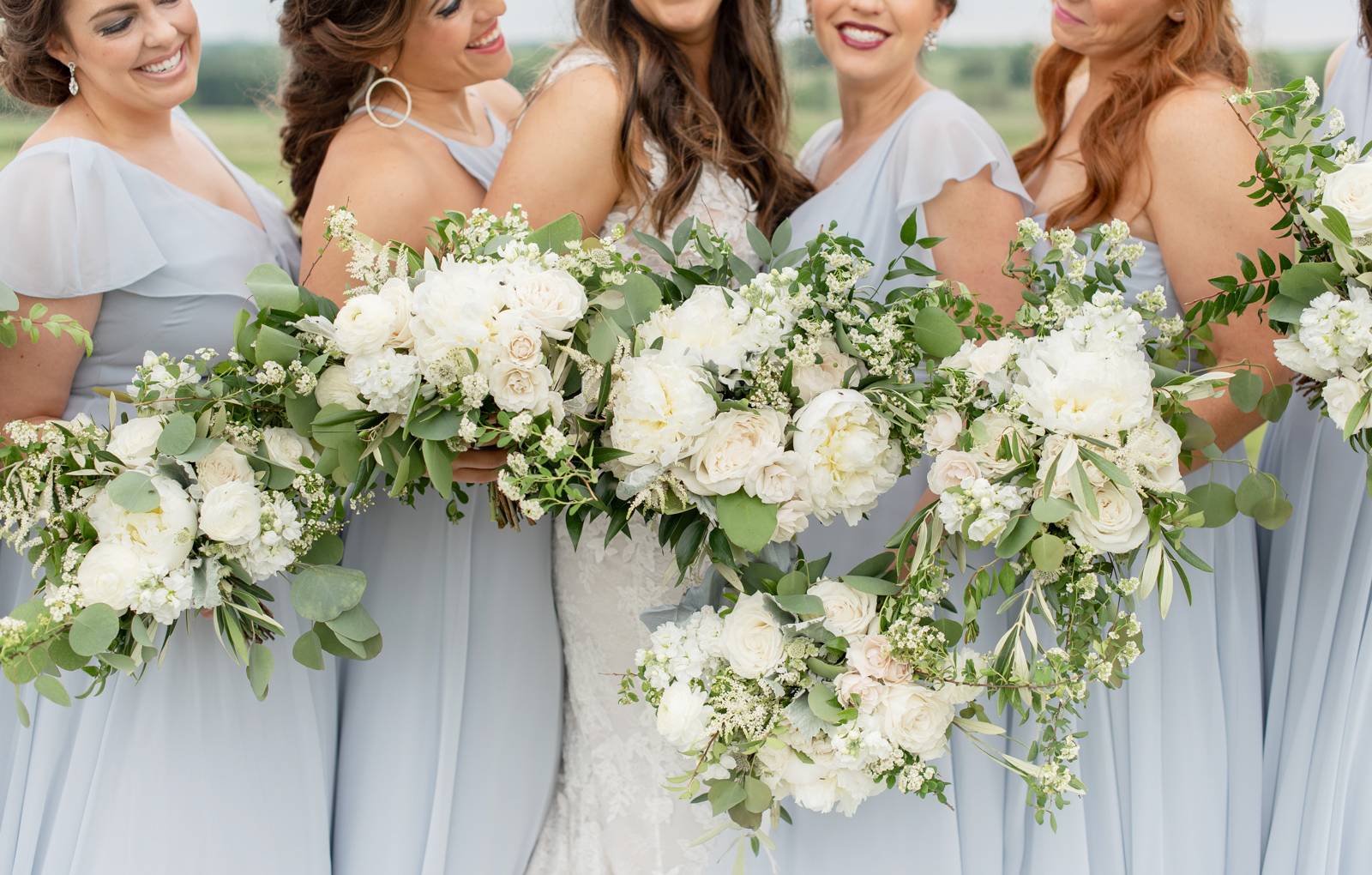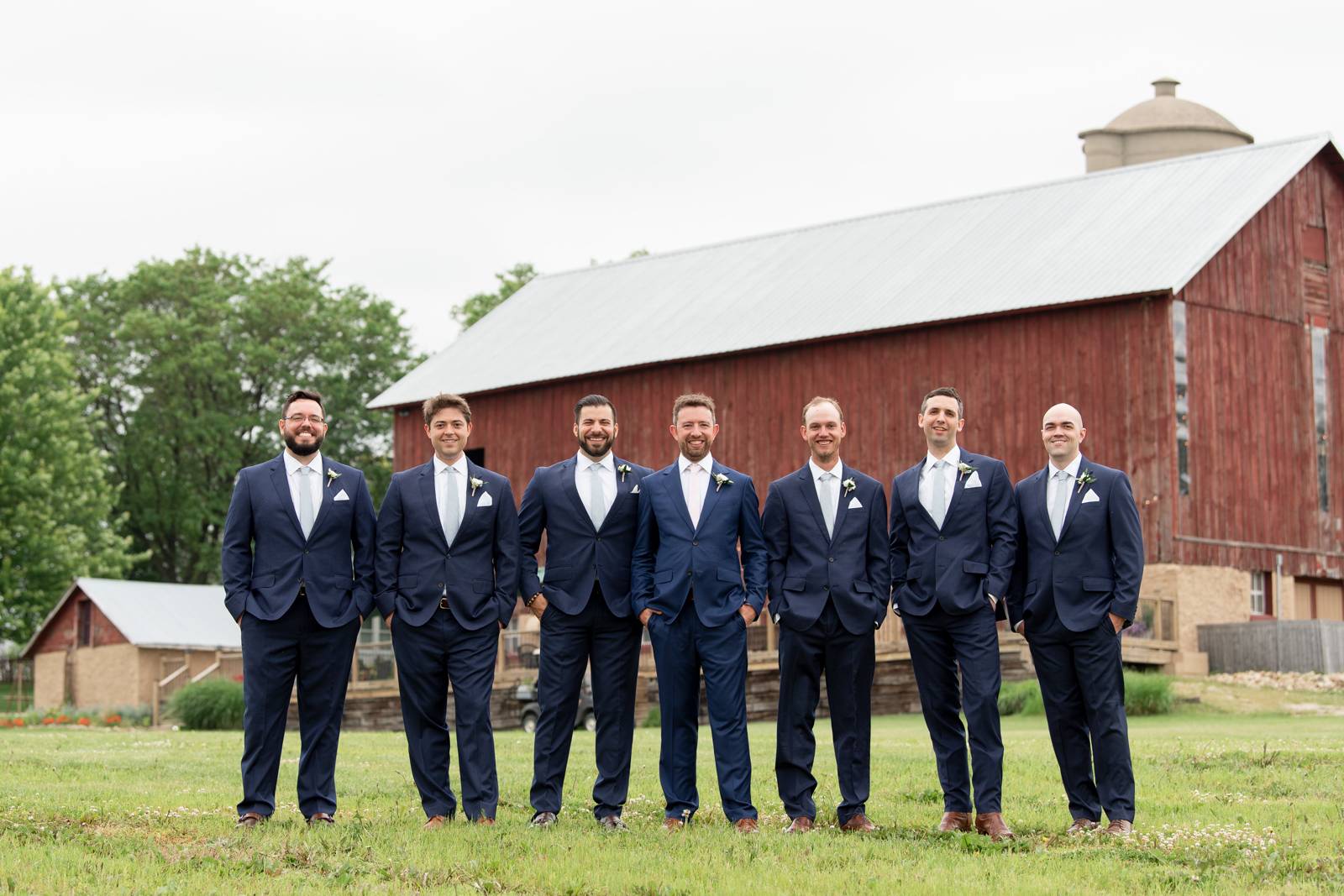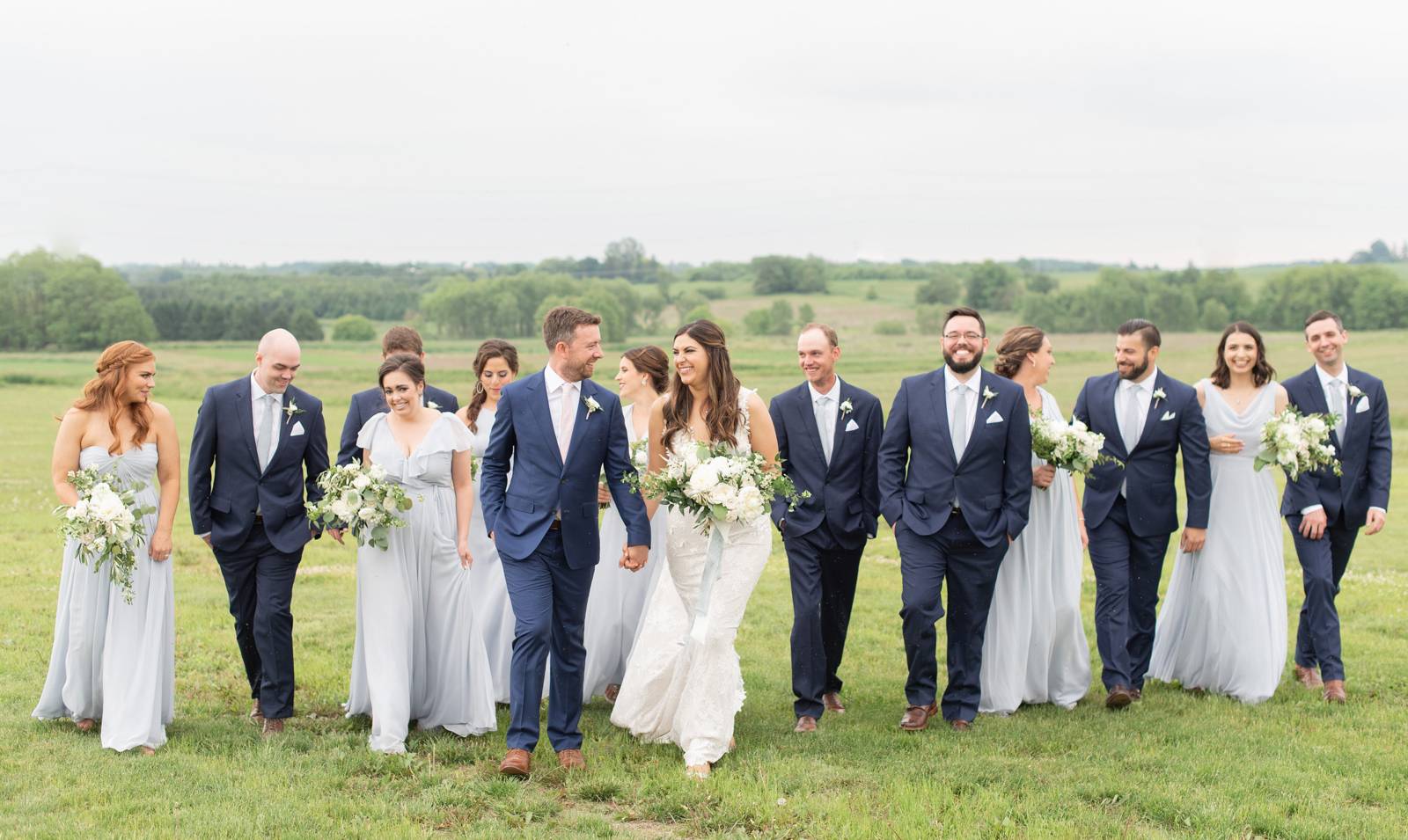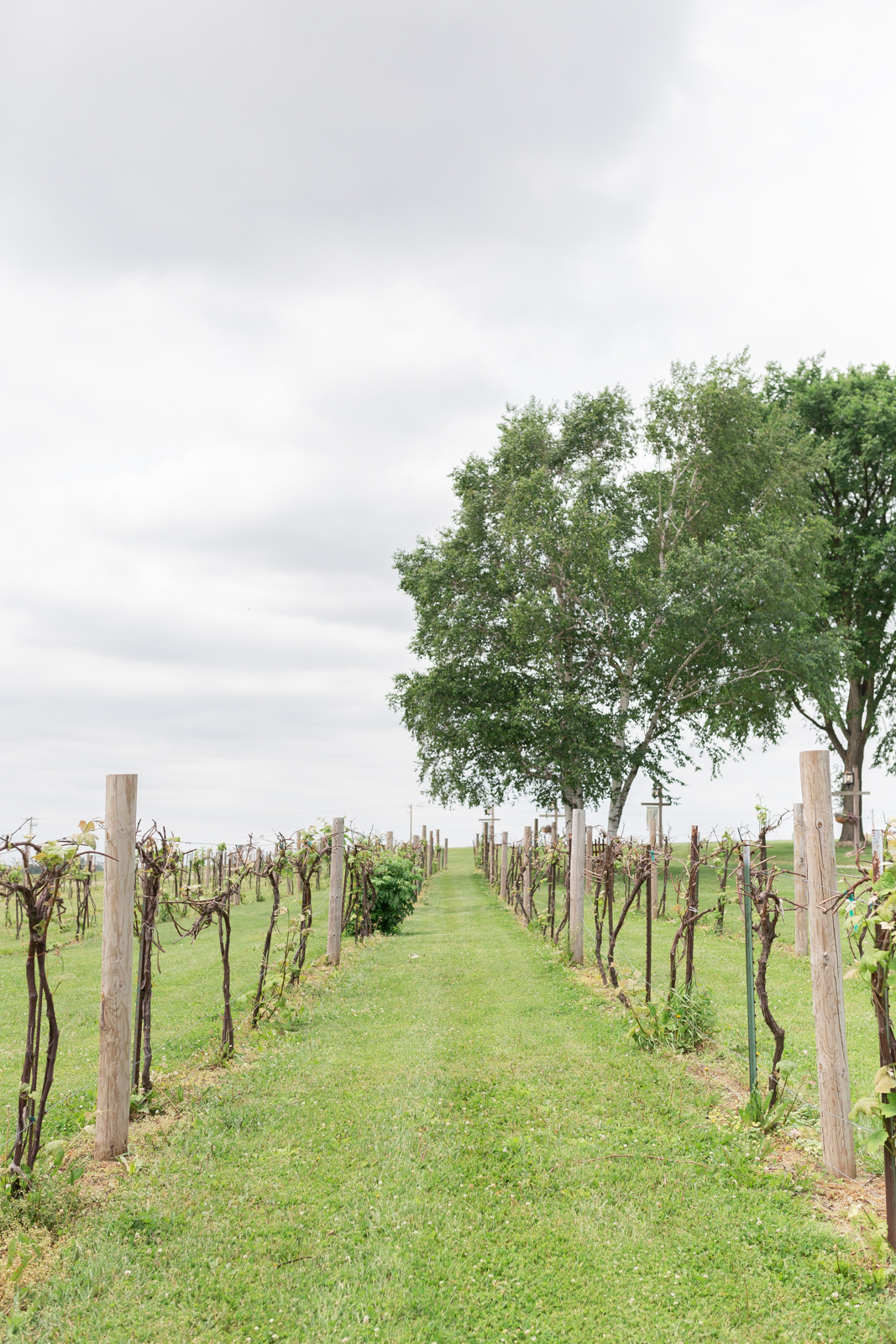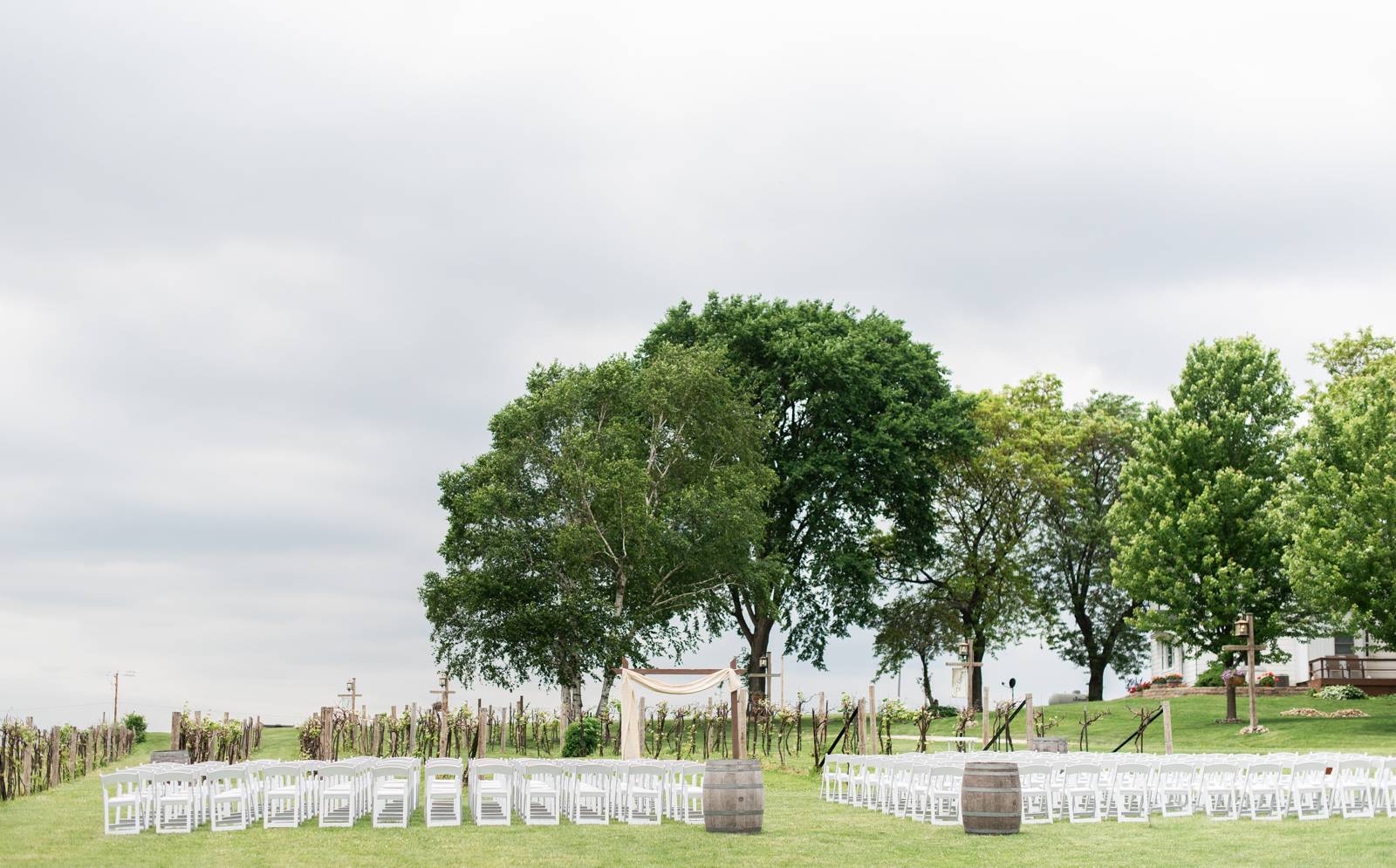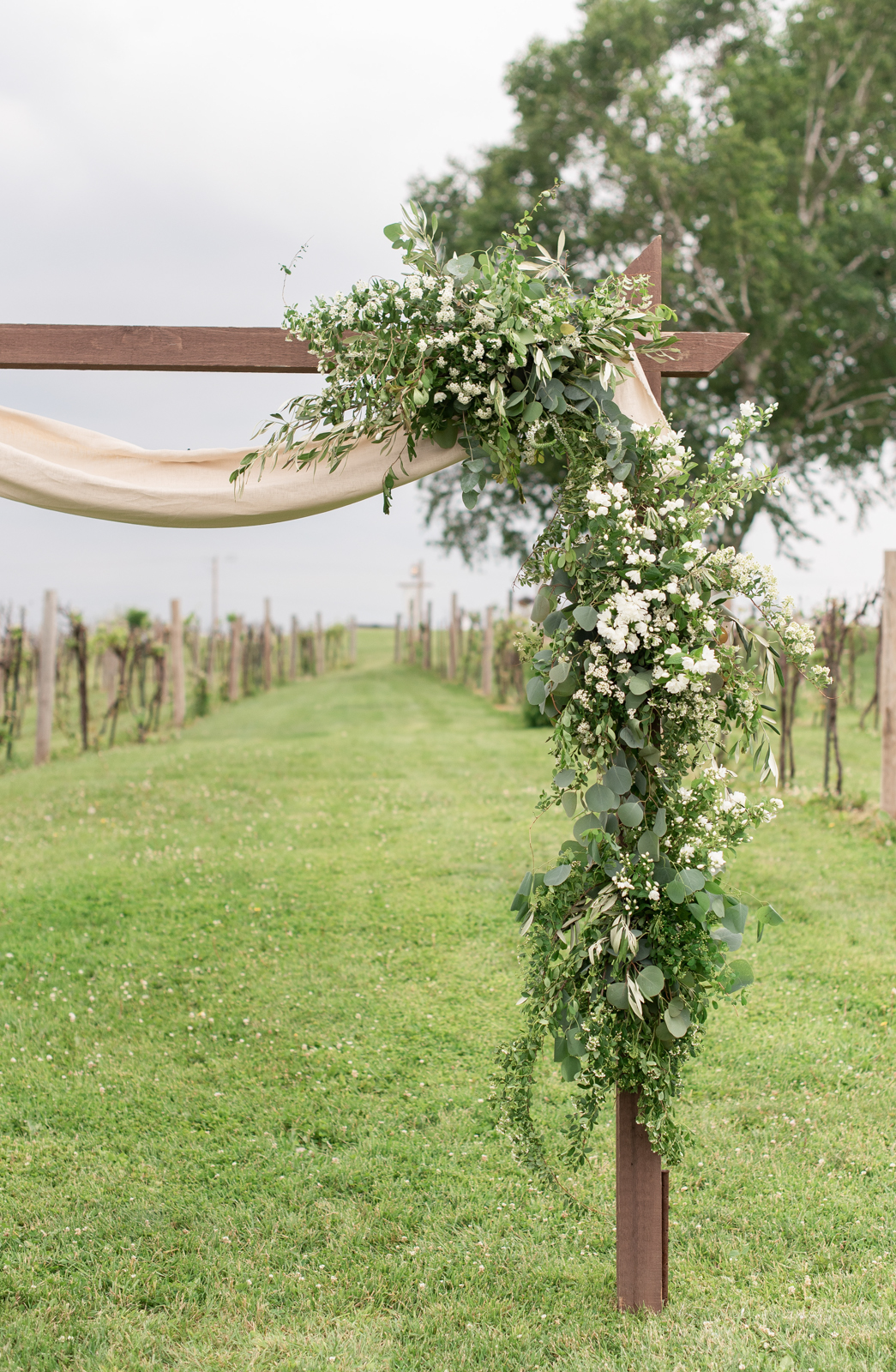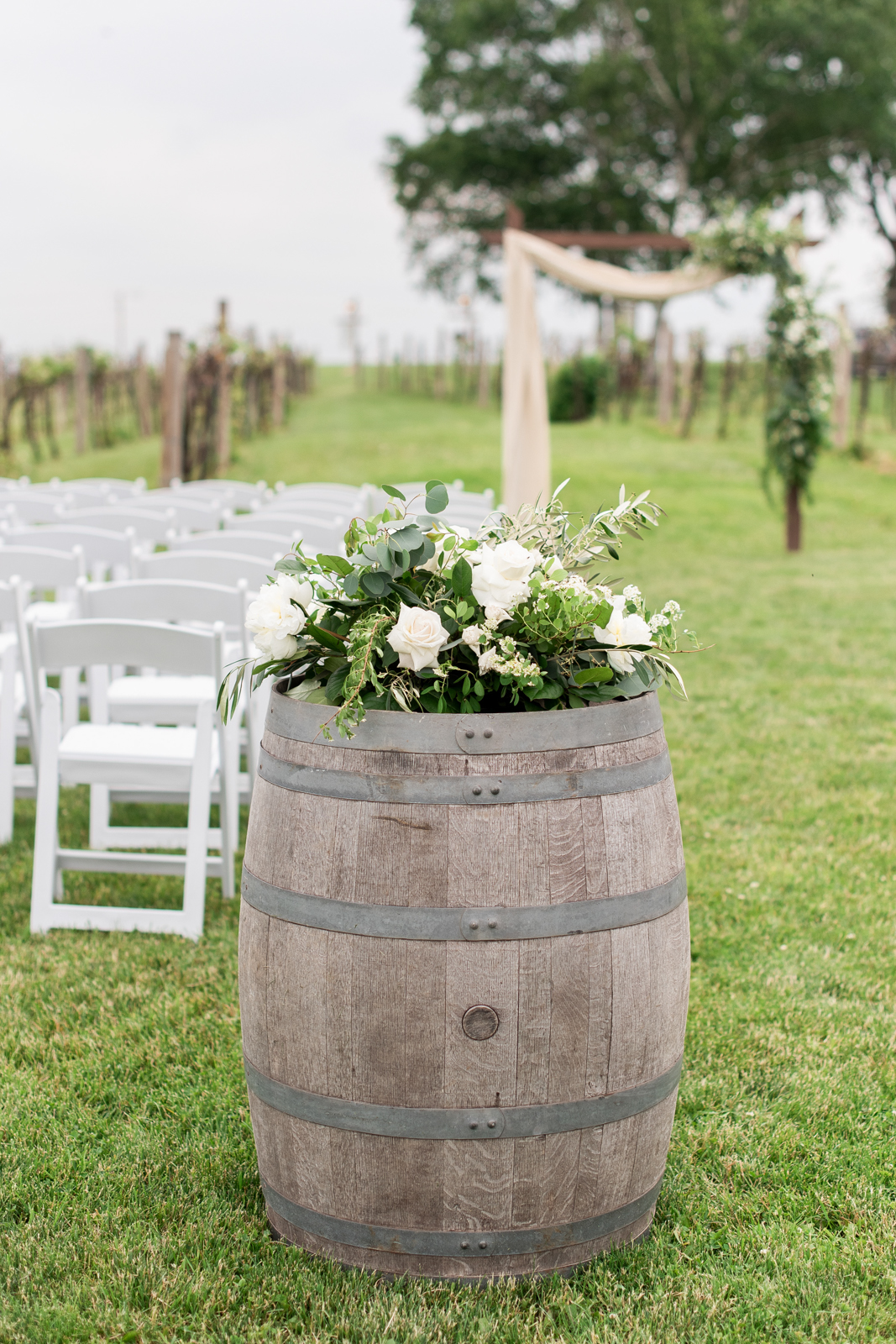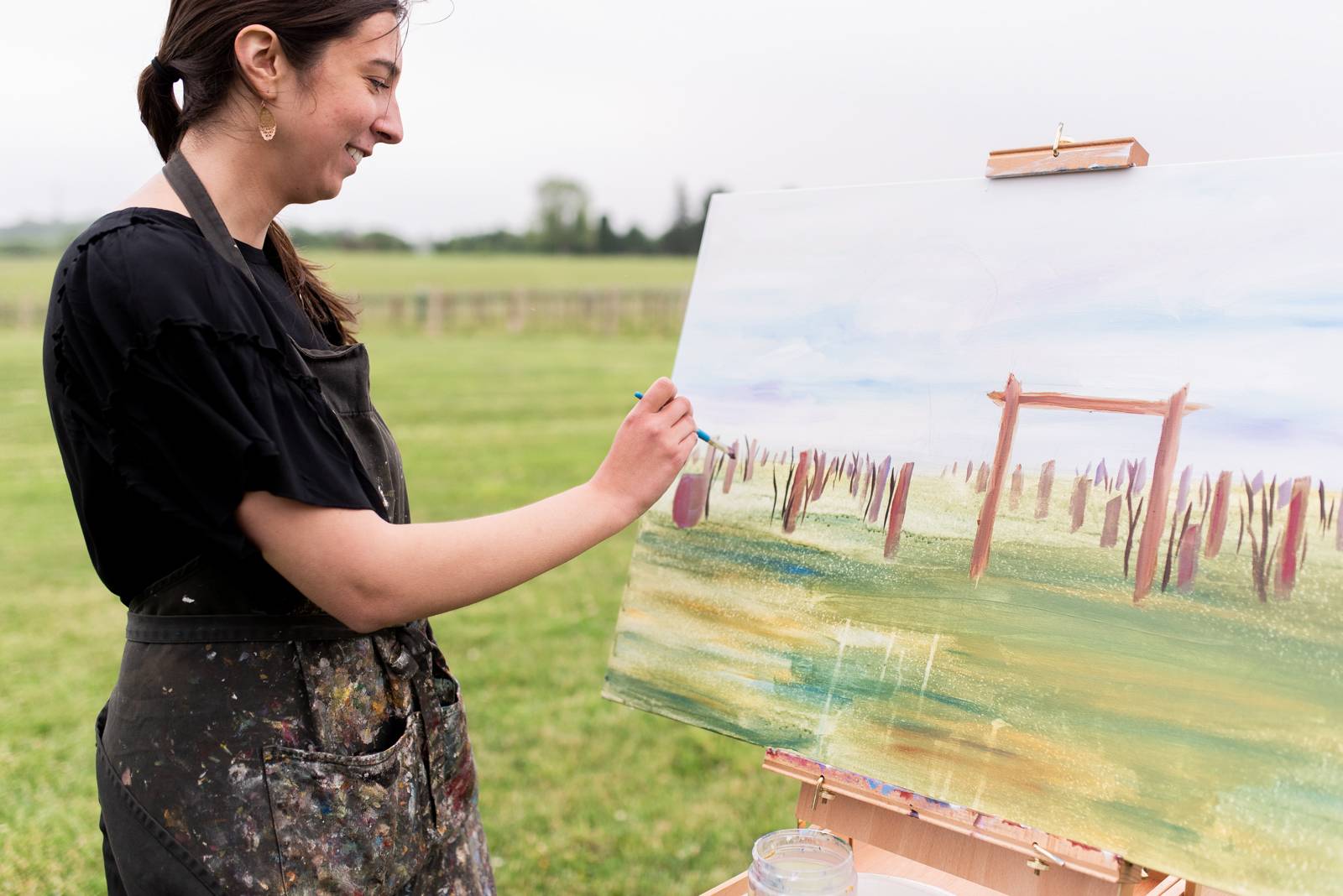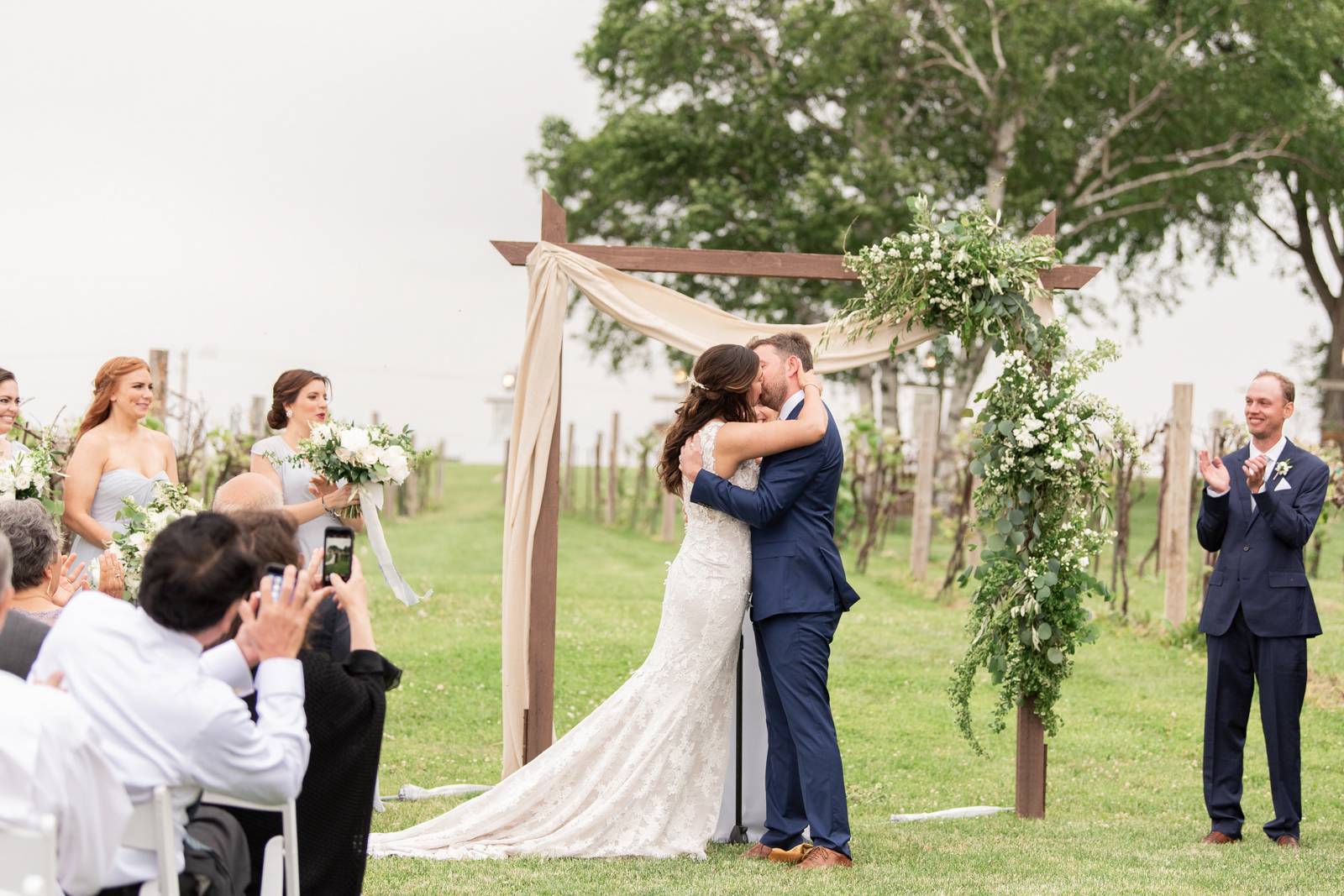 TELL US ABOUT FINDING YOUR DRESS: I went dress shopping in LA with three of my closest friends and was getting discouraged by the number of dresses that weren't "the one" when i finally found it - a dress that made me feel like a million bucks! I wanted to share the excitement with my mom, so I found a trunk show by the designer at a bridal boutique in Chicago so that I could try it on again with my mom. She loved it as much as I did, and I placed my order then and there. The dress was custom made to my measurements in Israel!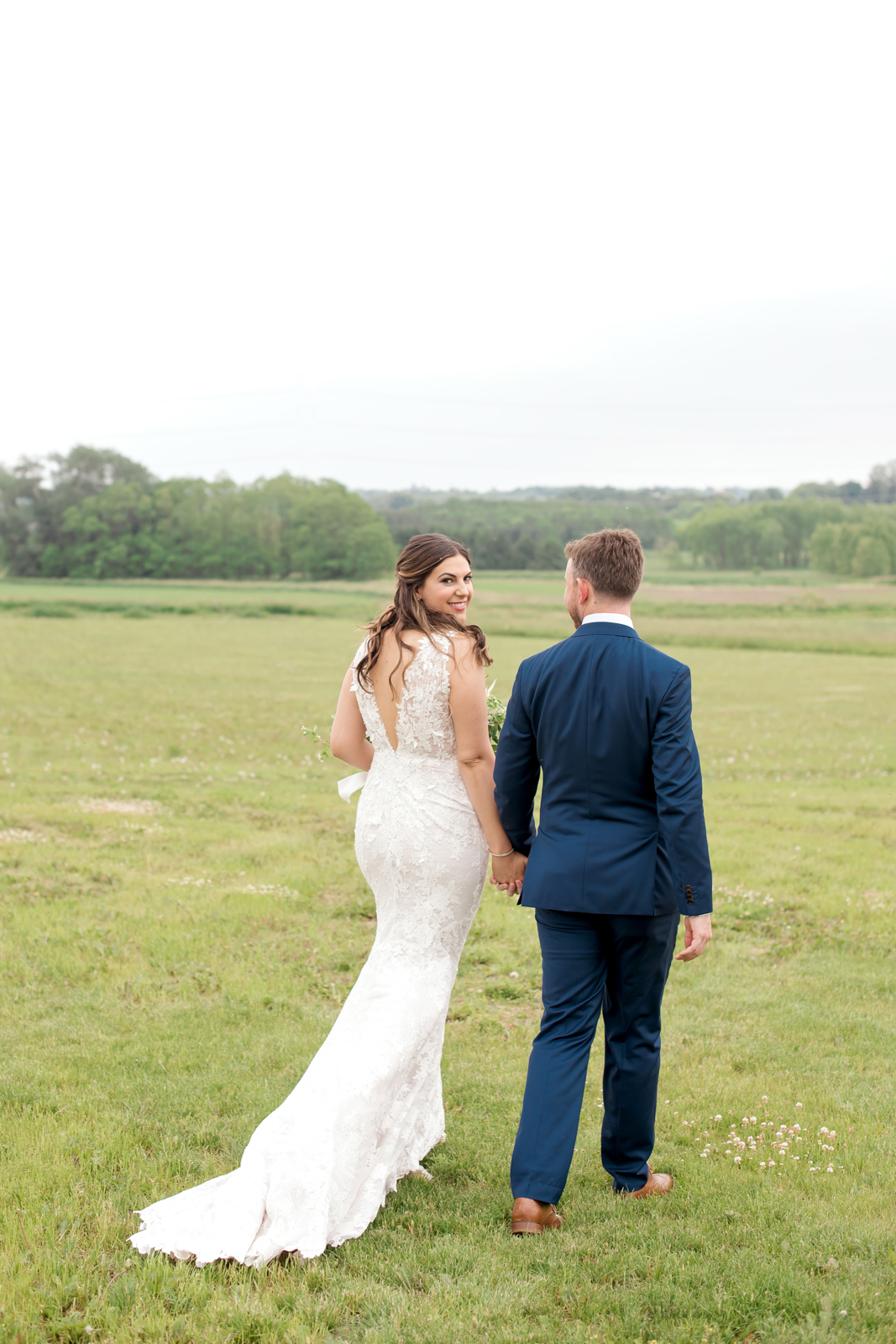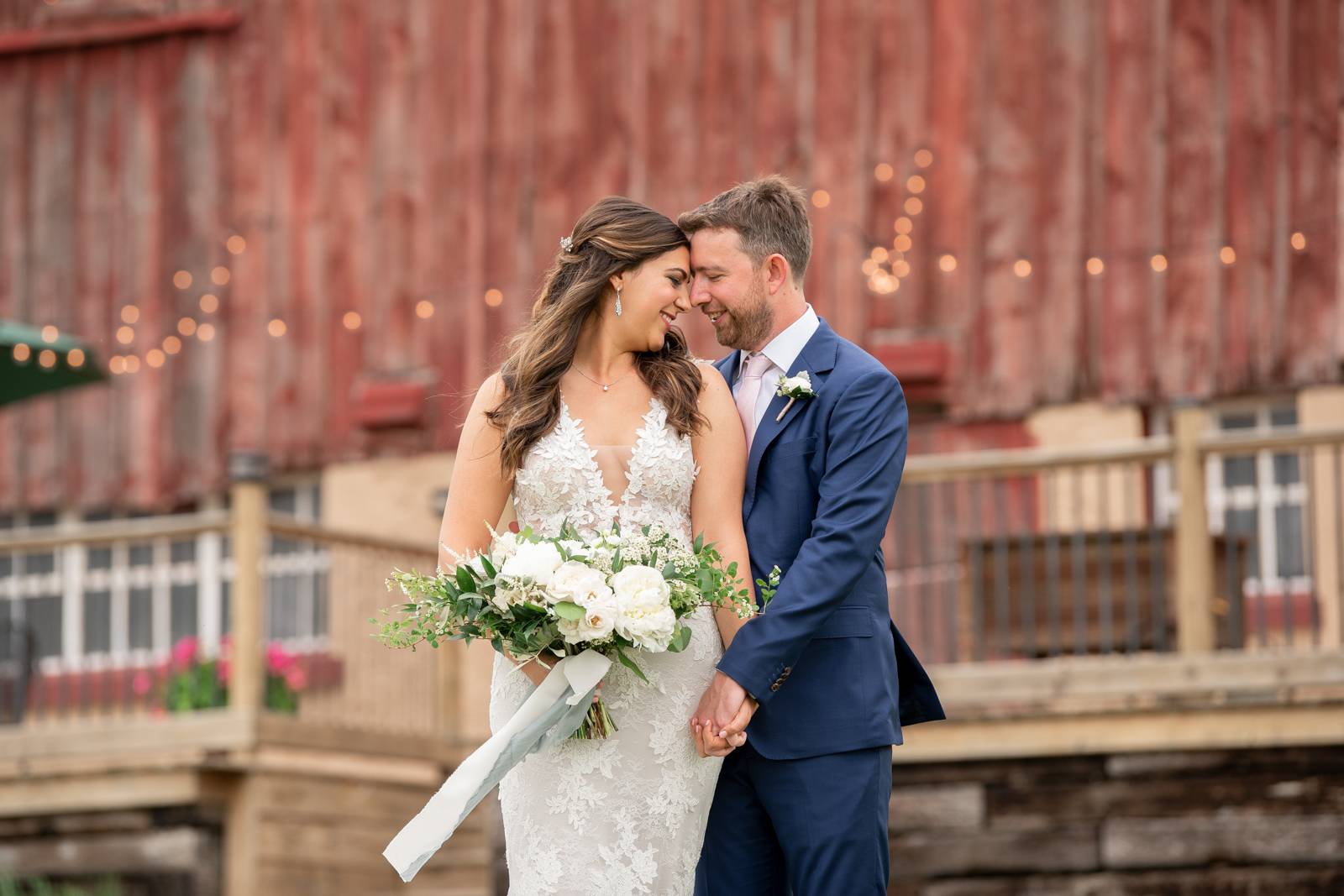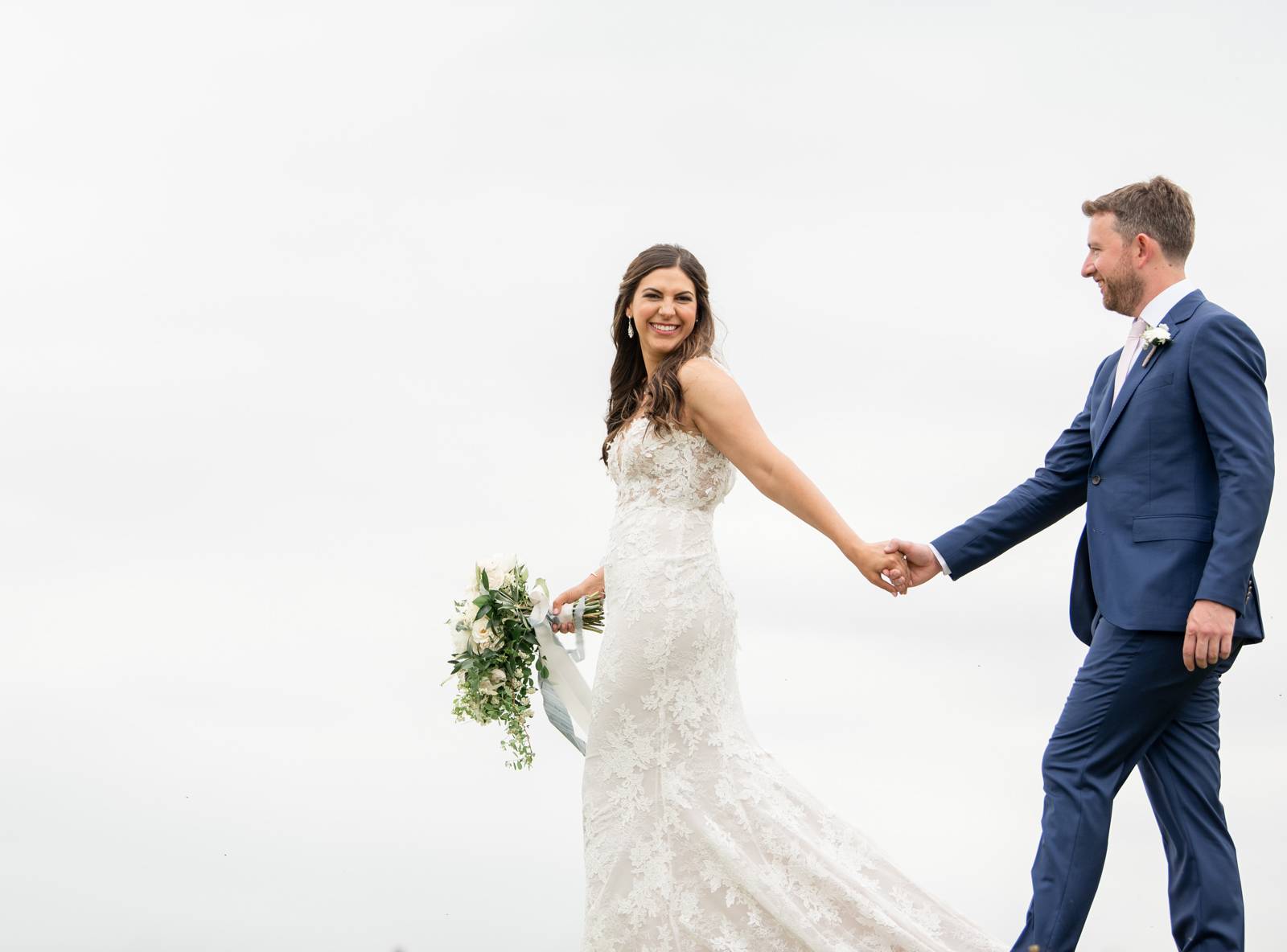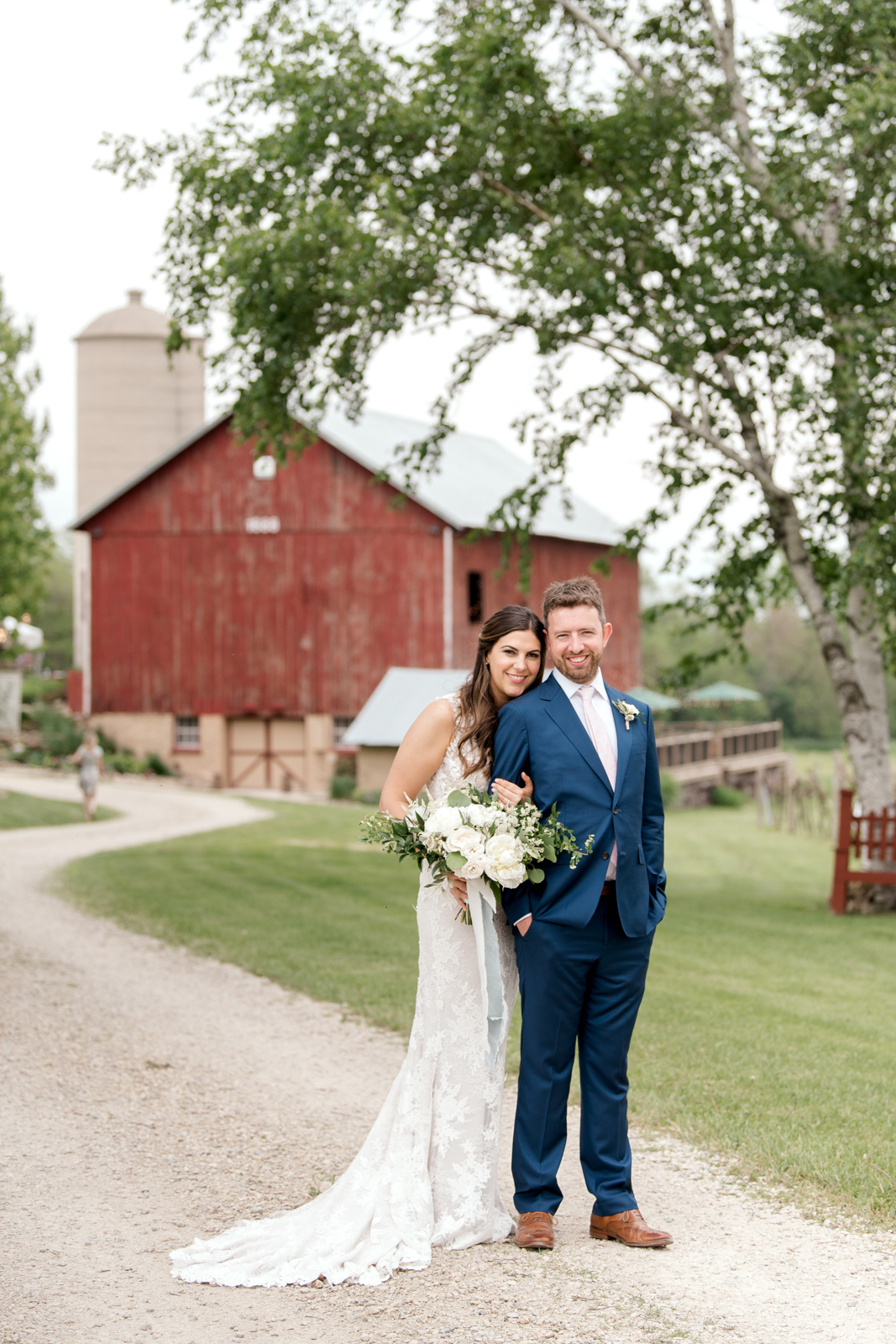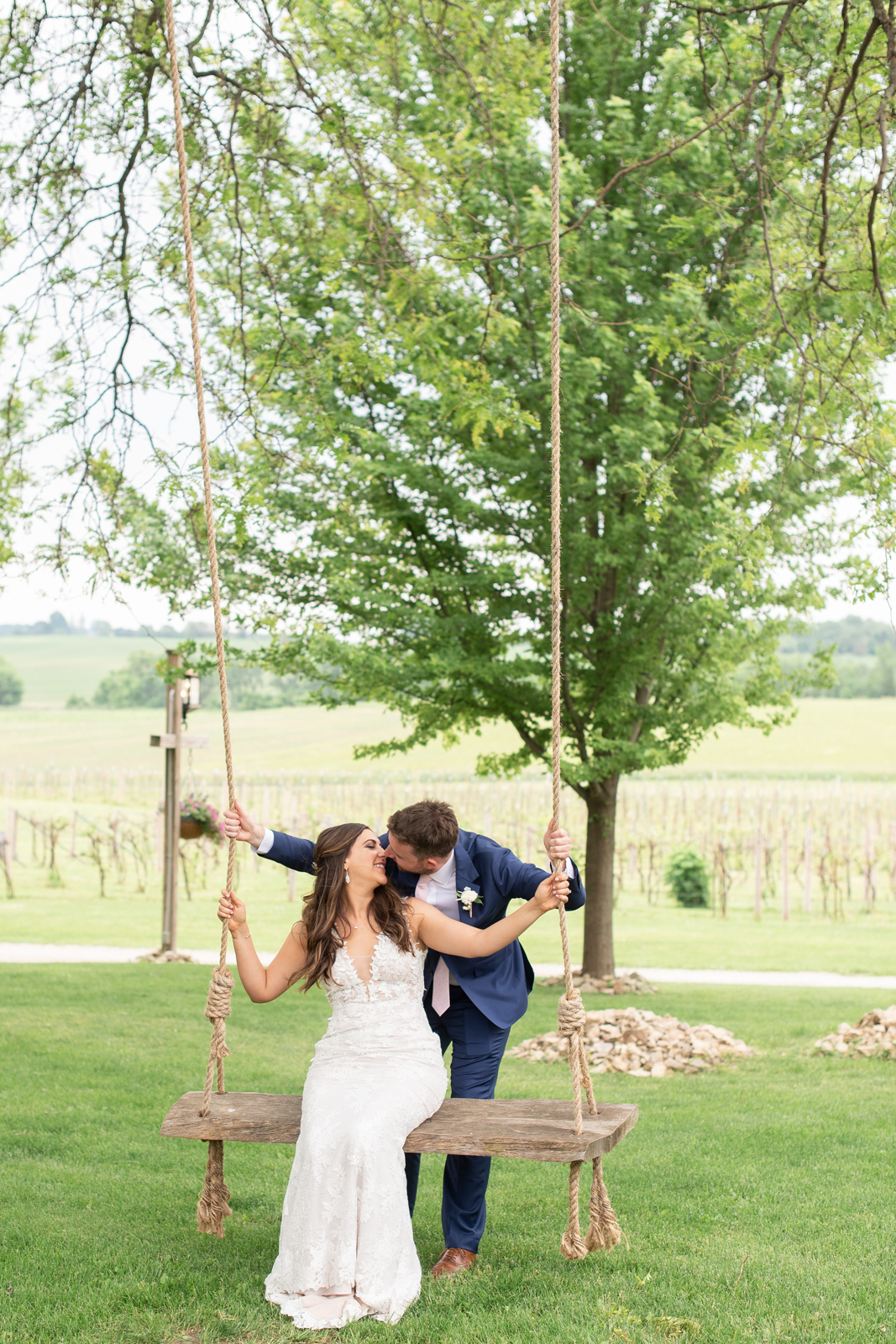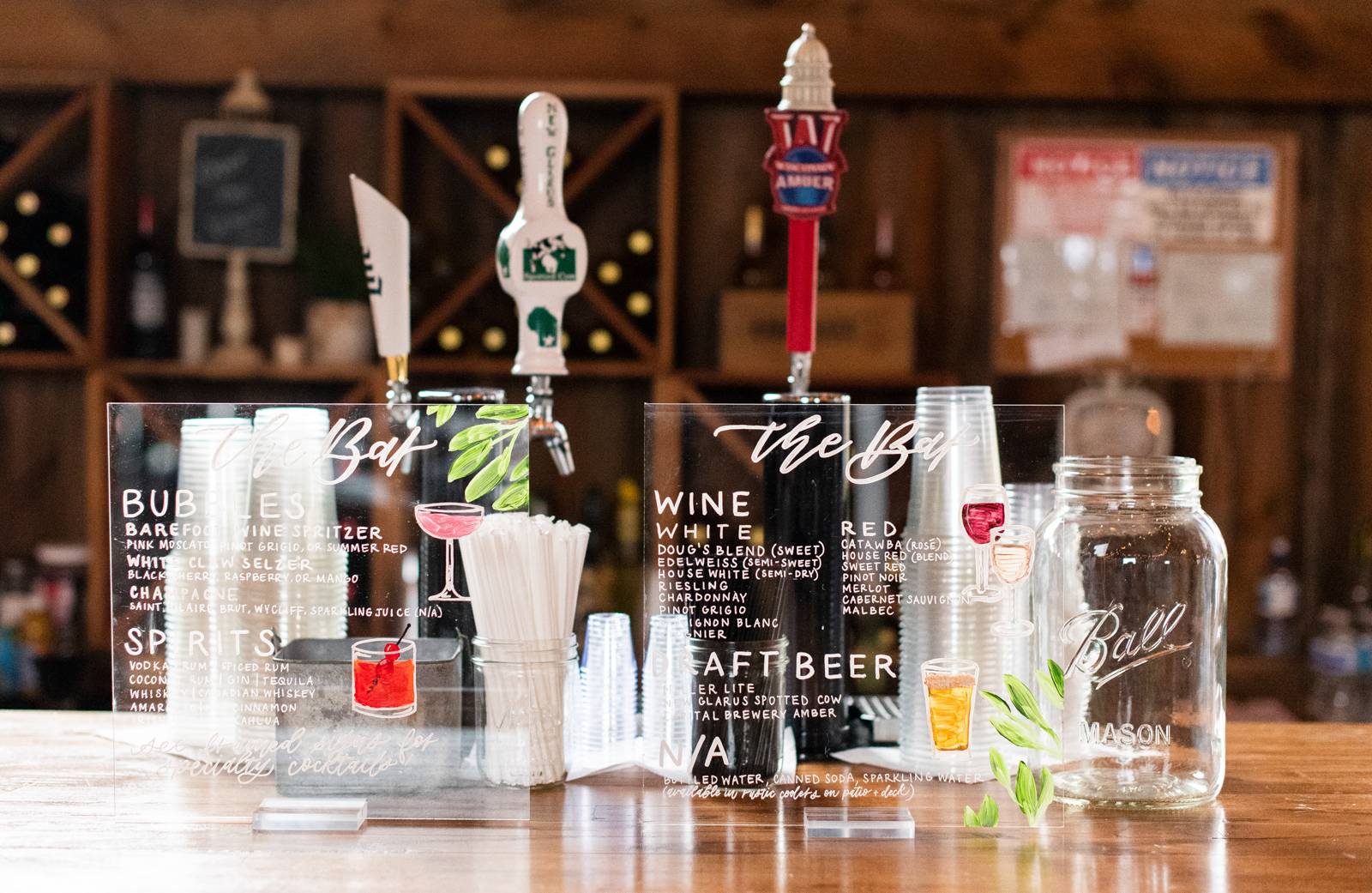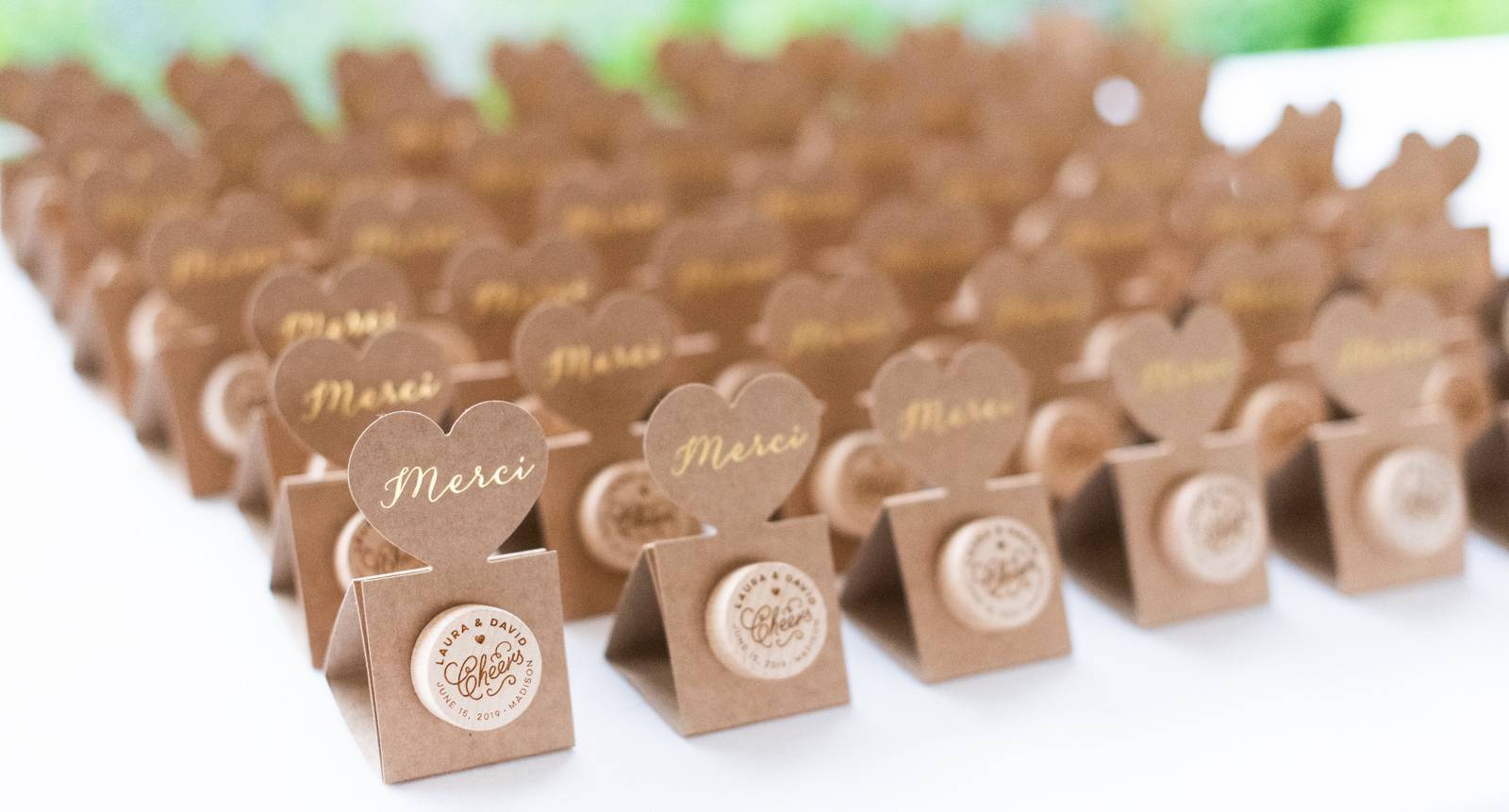 WHAT WAS YOUR WEDDING COLOR PALETTE? White, green, and blue.
DESCRIBE YOUR WEDDING FLOWERS: A lot of greenery with white roses and other white florals.
DID YOU USE ANY SPECIALTY CHAIRS, LINENS, CHARGERS, GLASSWARE OR DINNERWARE? We rented white farm tables to create a large king's table in the center of the room, wood cross-back dining chairs, and pale blue linens.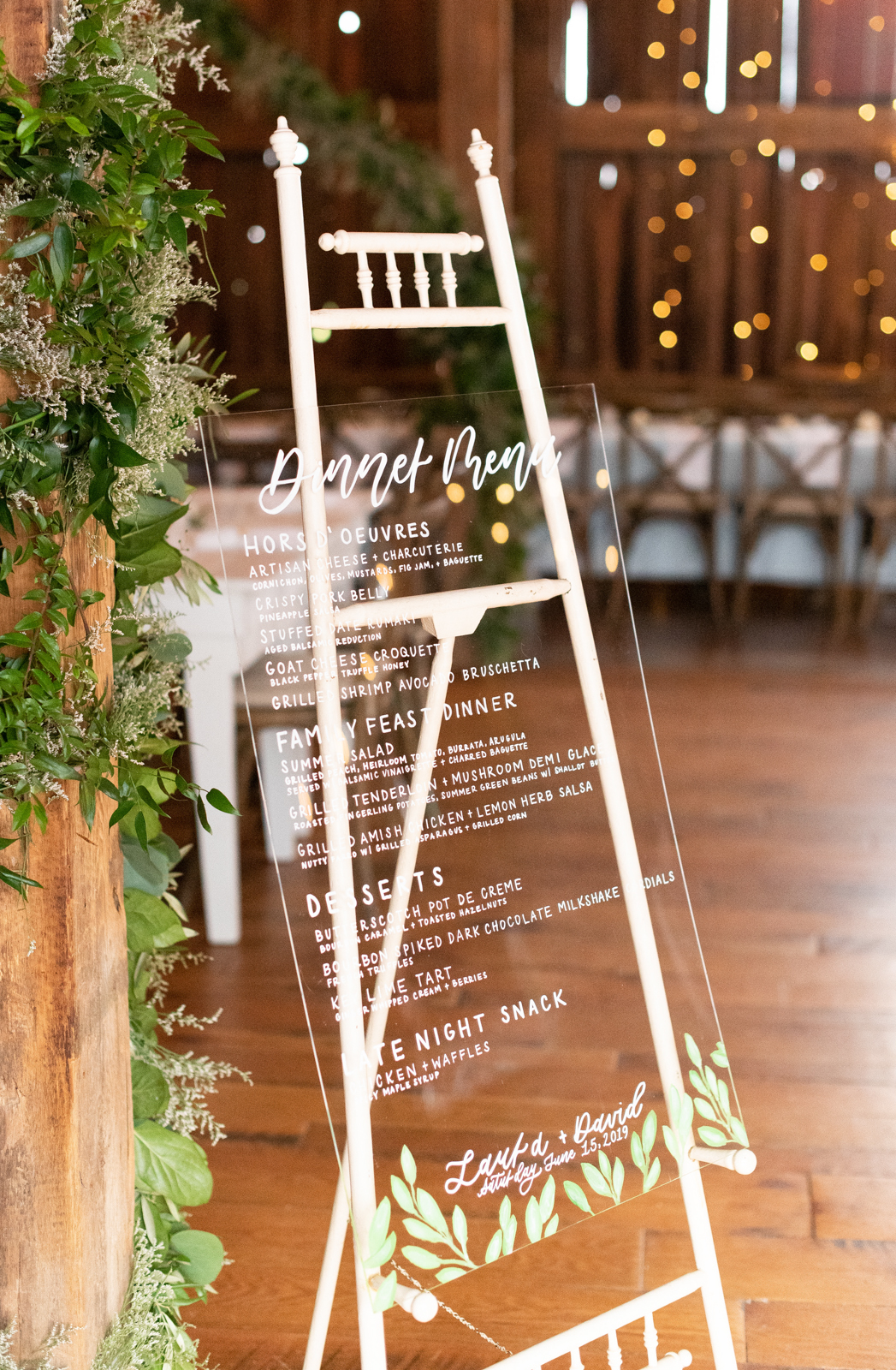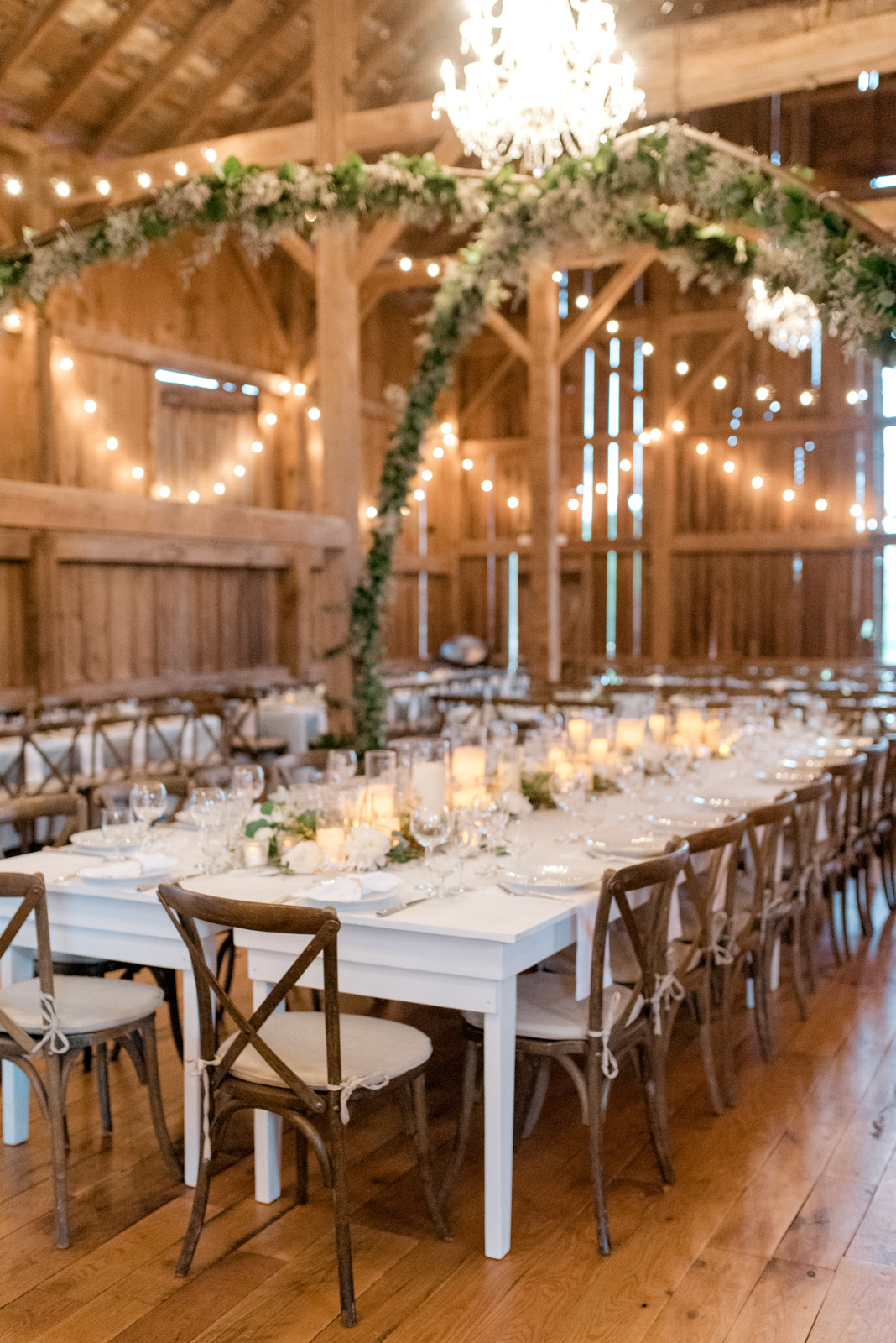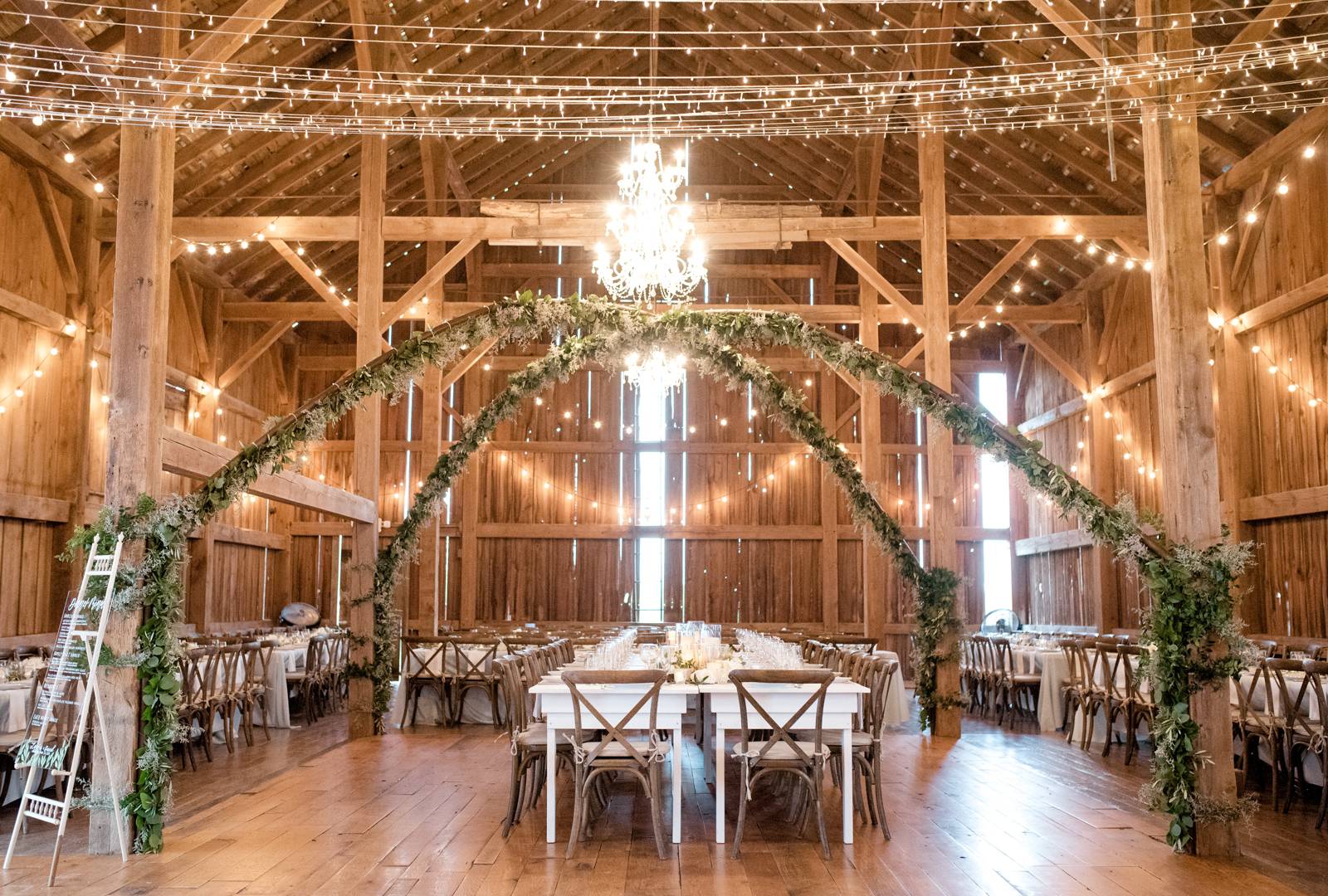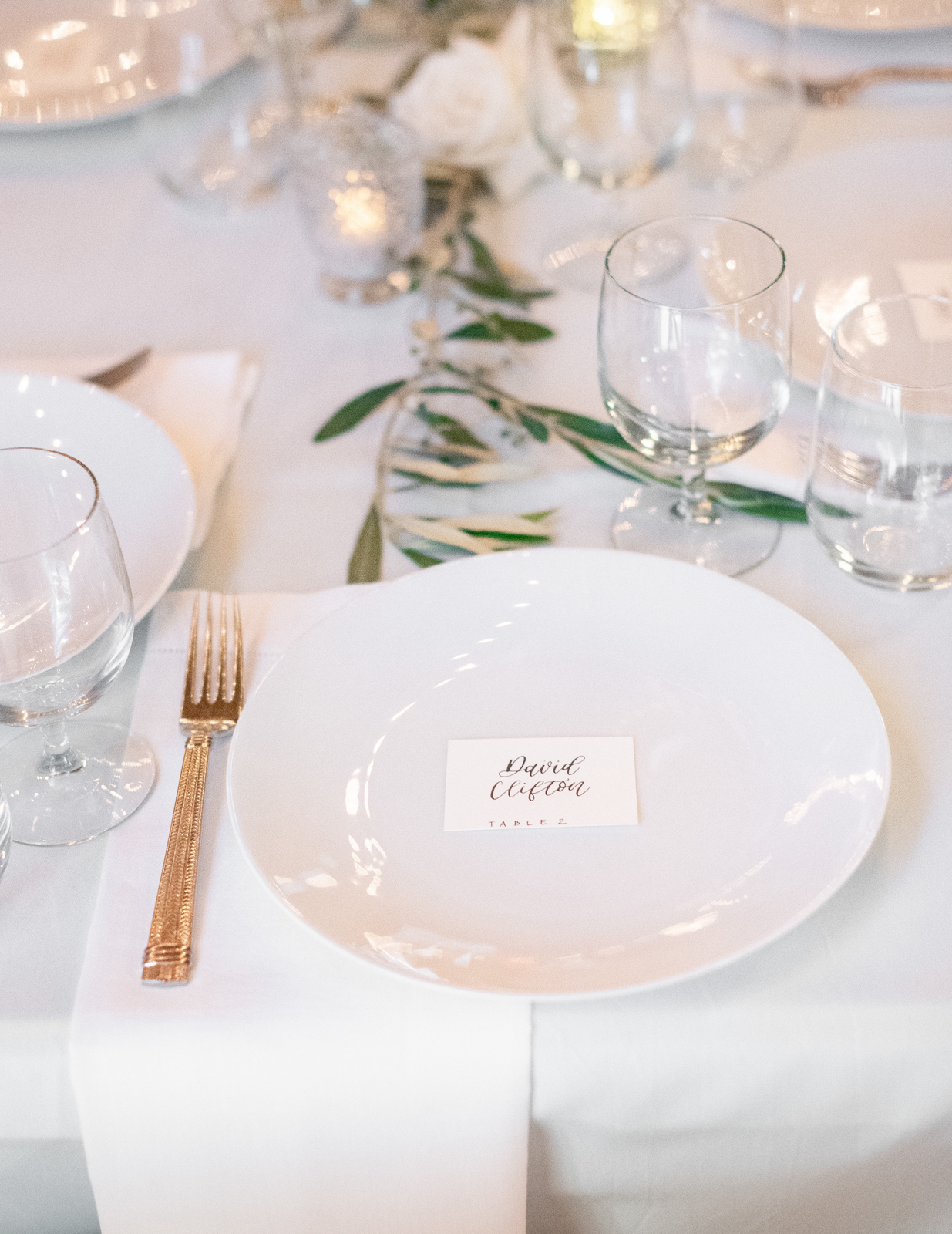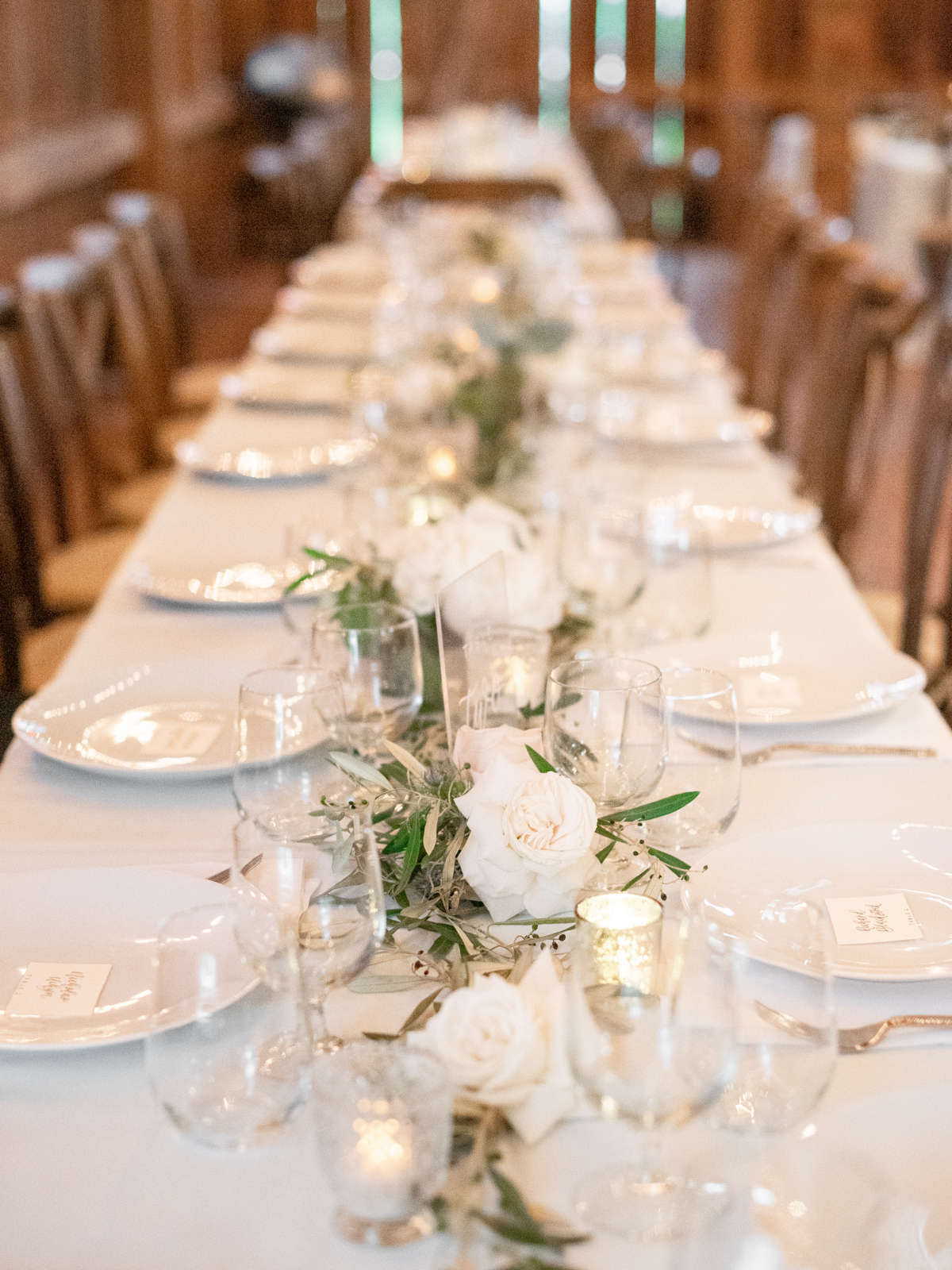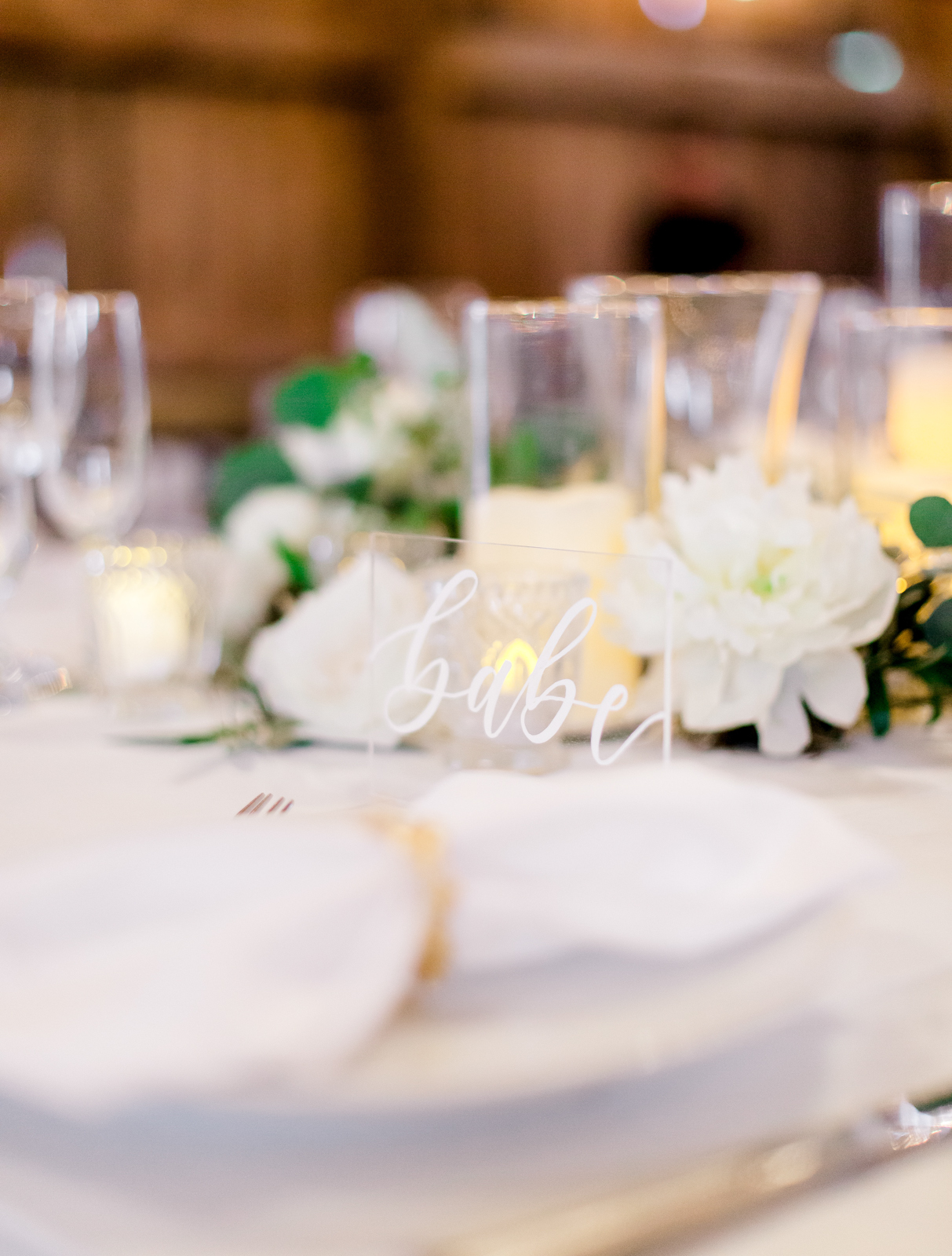 TELL US ABOUT THE FOOD, DESSERT, AND ANY SPECIALTY BEVERAGES ON THE MENU: Our food was absolutely amazing - Gracious did an outstanding job! We had a huge cheese and charcuterie spread, with a "cheese" cake thanks to our excellent wedding planner Ashley! Our passed hors d'oeuvres included crispy pork belly with pineapple salsa, stuffed date rumaki with aged balsamic reduction, goat cheese croquette with black pepper truffle honey, and grilled shrimp avocado bruschetta. For dinner, we had summer salad with grilled peach, heirloom tomato, burrata, arugula with balsamic vinaigrette, grilled tenderloin with mushroom demi-glace, roasted fingerling potatoes, summer green beans with shallot butter, and grilled Amish chicken with lemon herb salsa, nutty farro with grilled asparagus and grilled corn. Our dessert included butterscotch pot de crème with bourbon caramel and toasted hazelnuts, bourbon-spiked dark chocolate milkshake cordials with French truffles, and key lime tarts with ginger-whipped cream and berries. For our late night food, we enjoyed chicken and waffles with spicy maple syrup. We also did specialty cocktails named after our two dogs - "The Little Gentleman" in honor of our Boston Terrier Henry, which included vodka, cranberry juice, grapefruit, and "Lilly's Frosé" in honor of our Shepherd mix. We also brought in a case of viognier, the state grape of Virginia, from our favorite Charlottesville winery.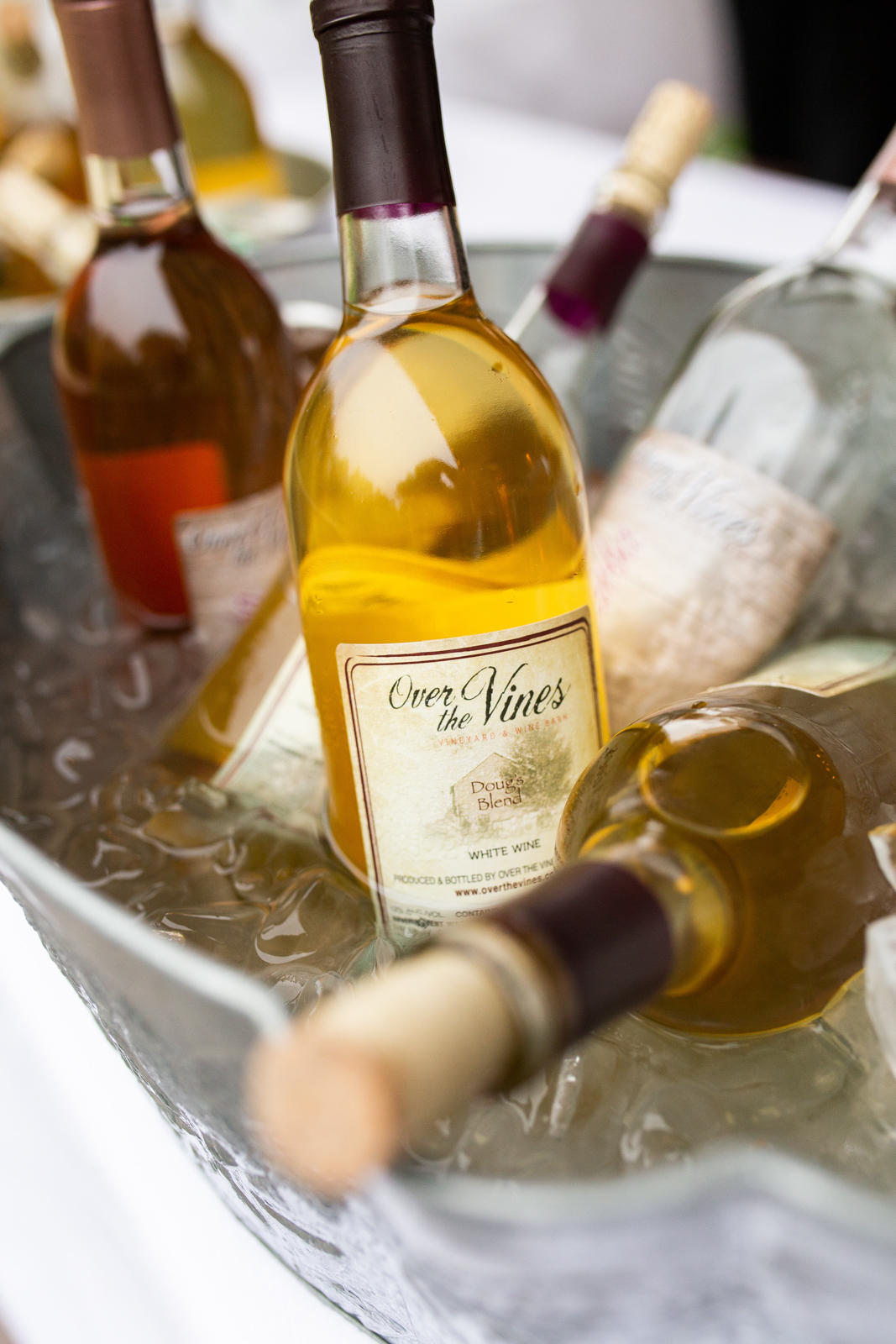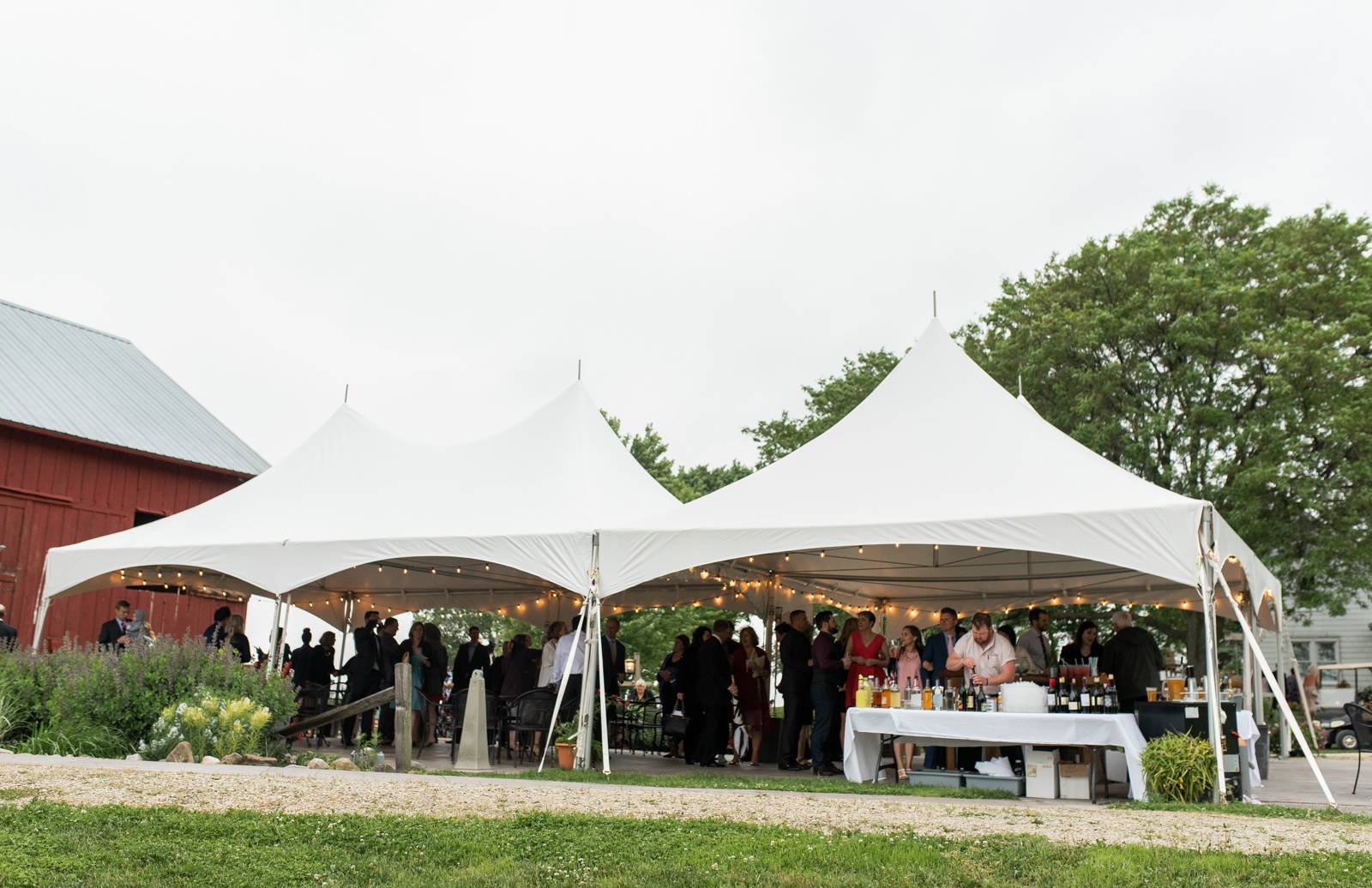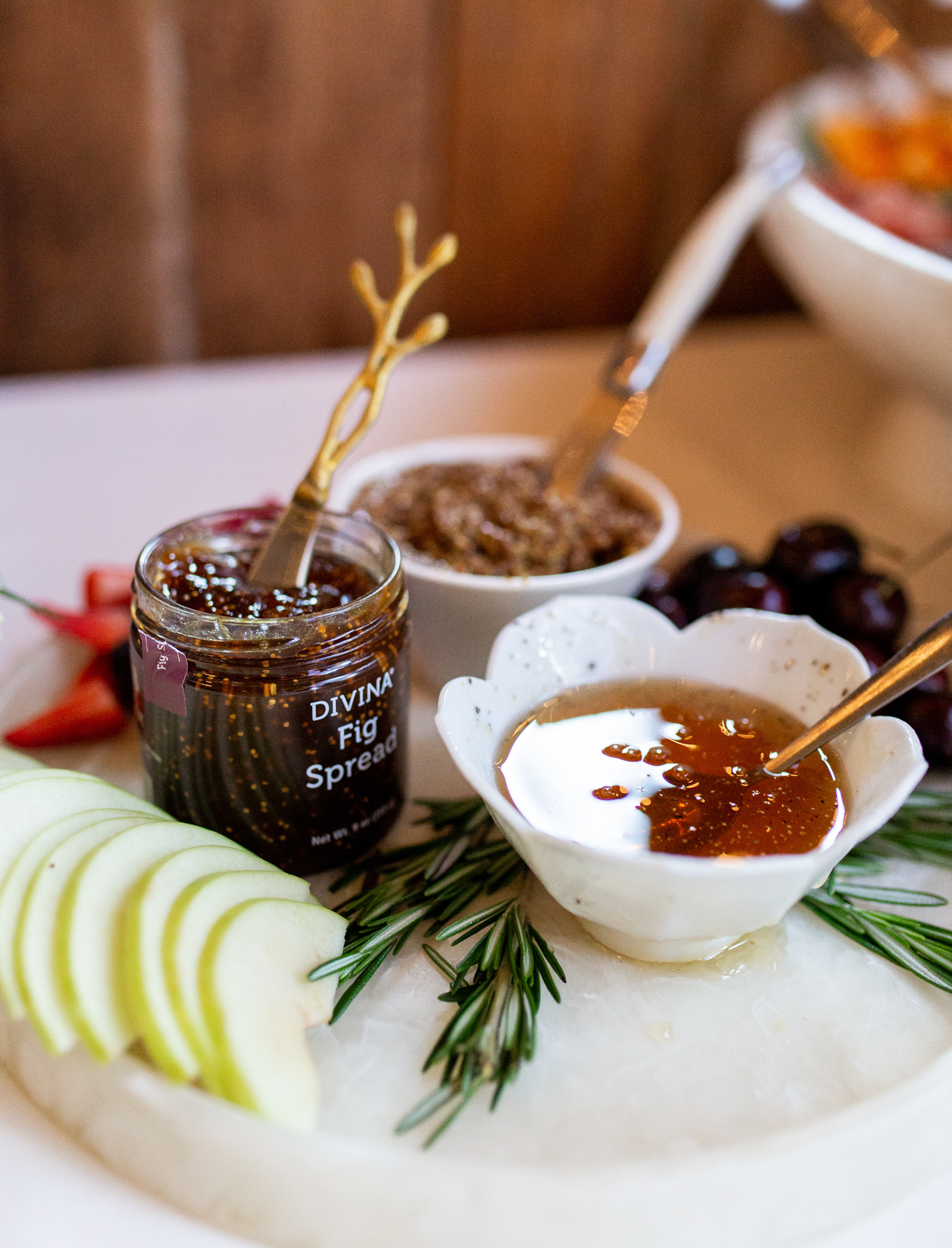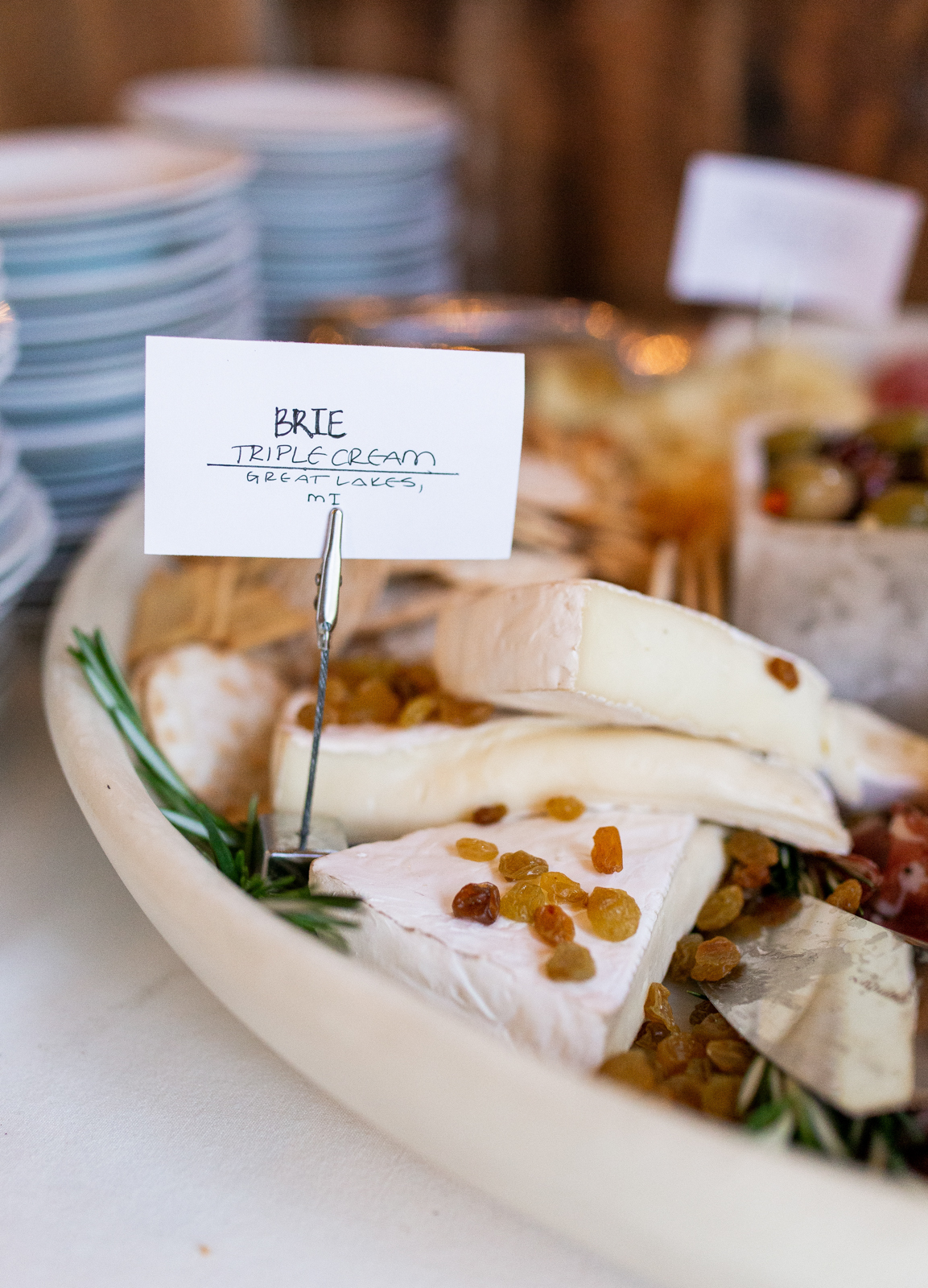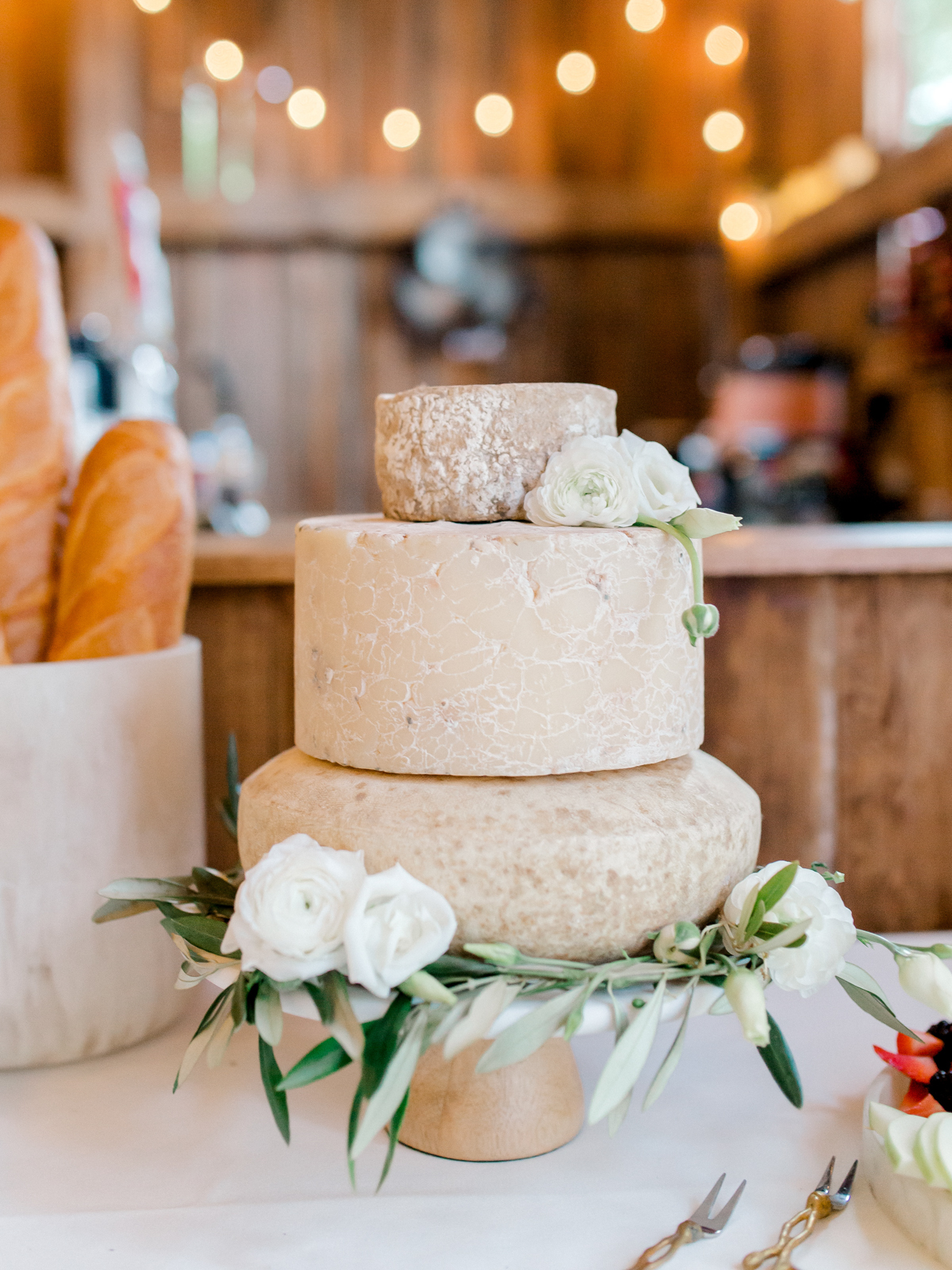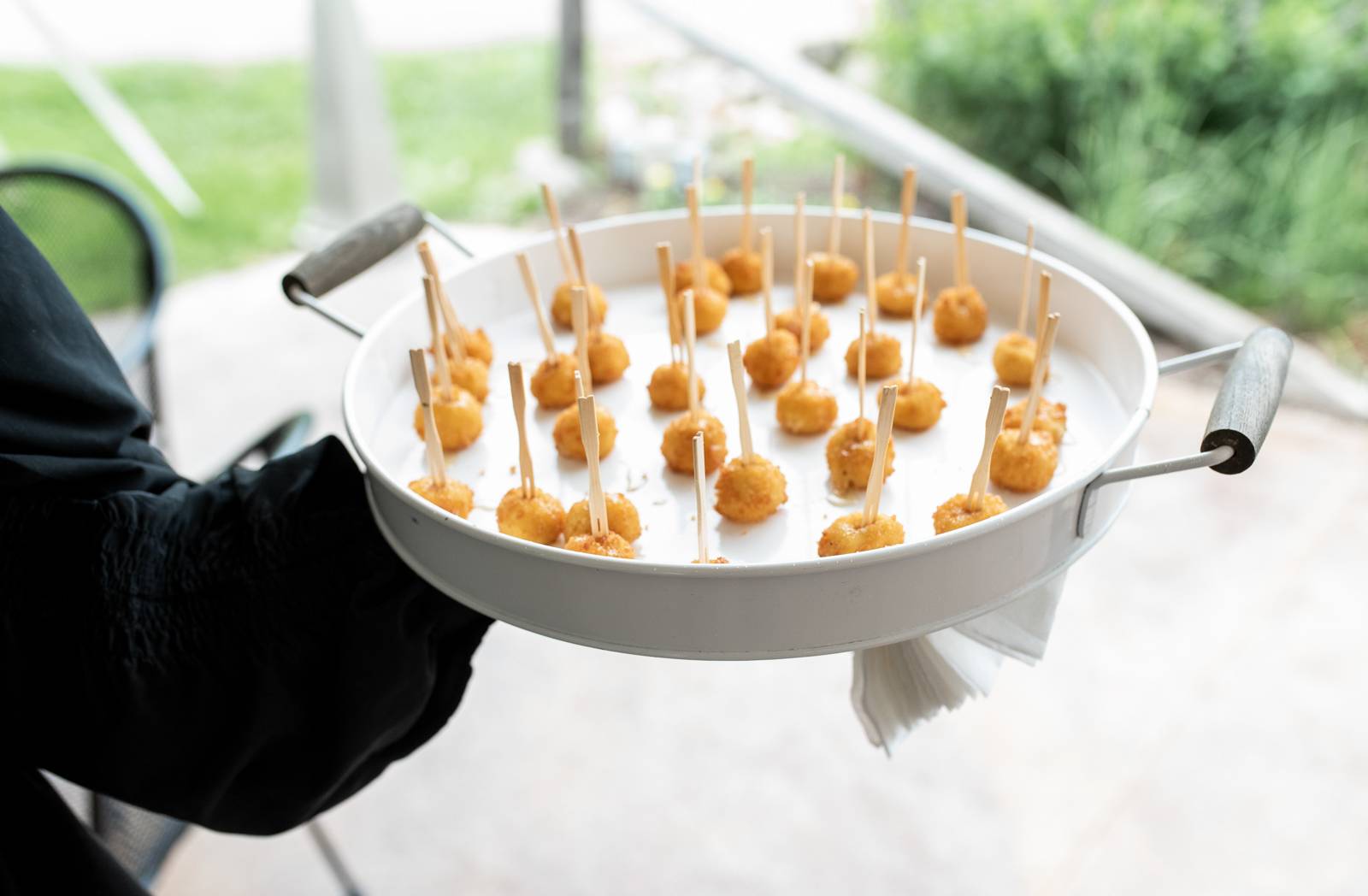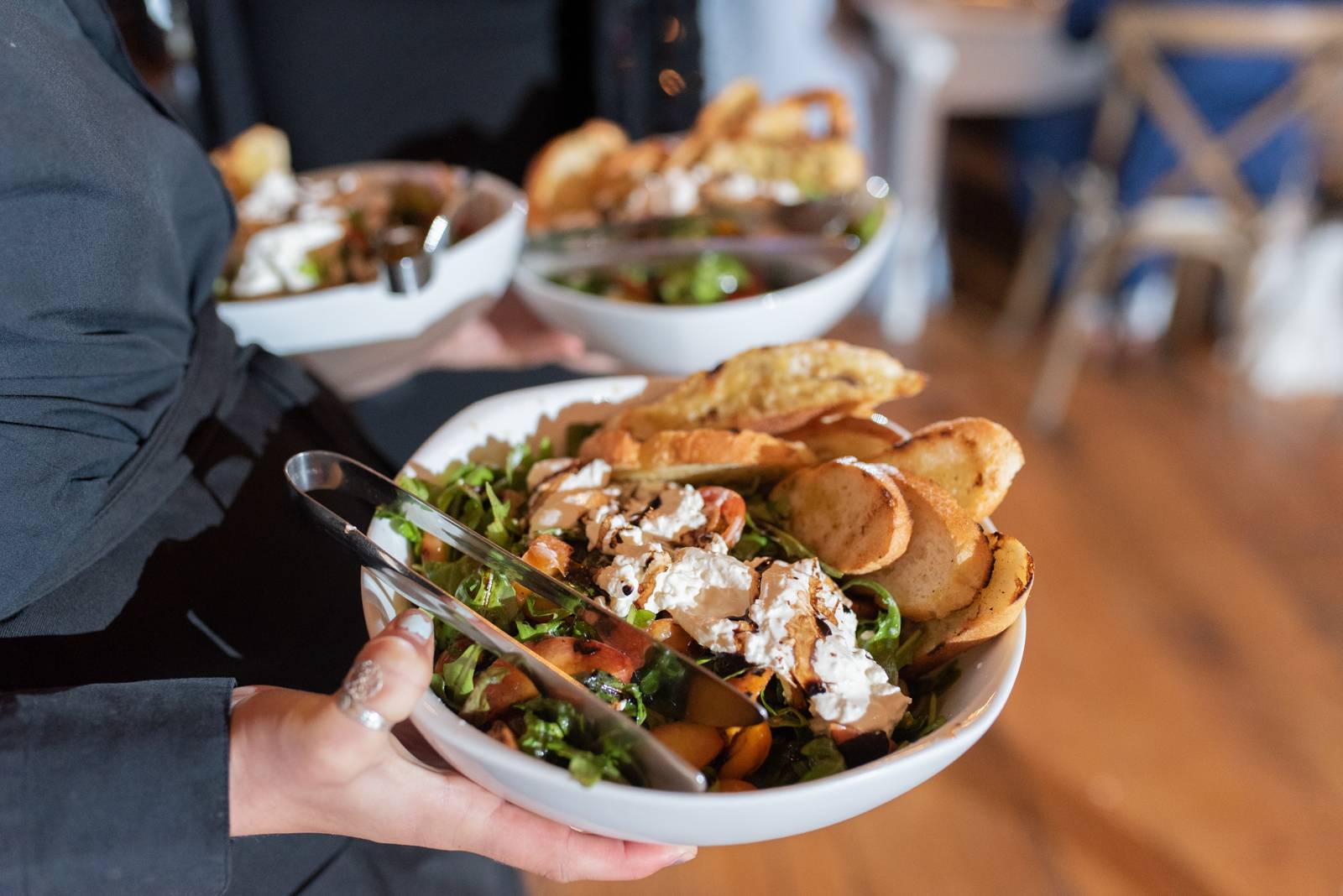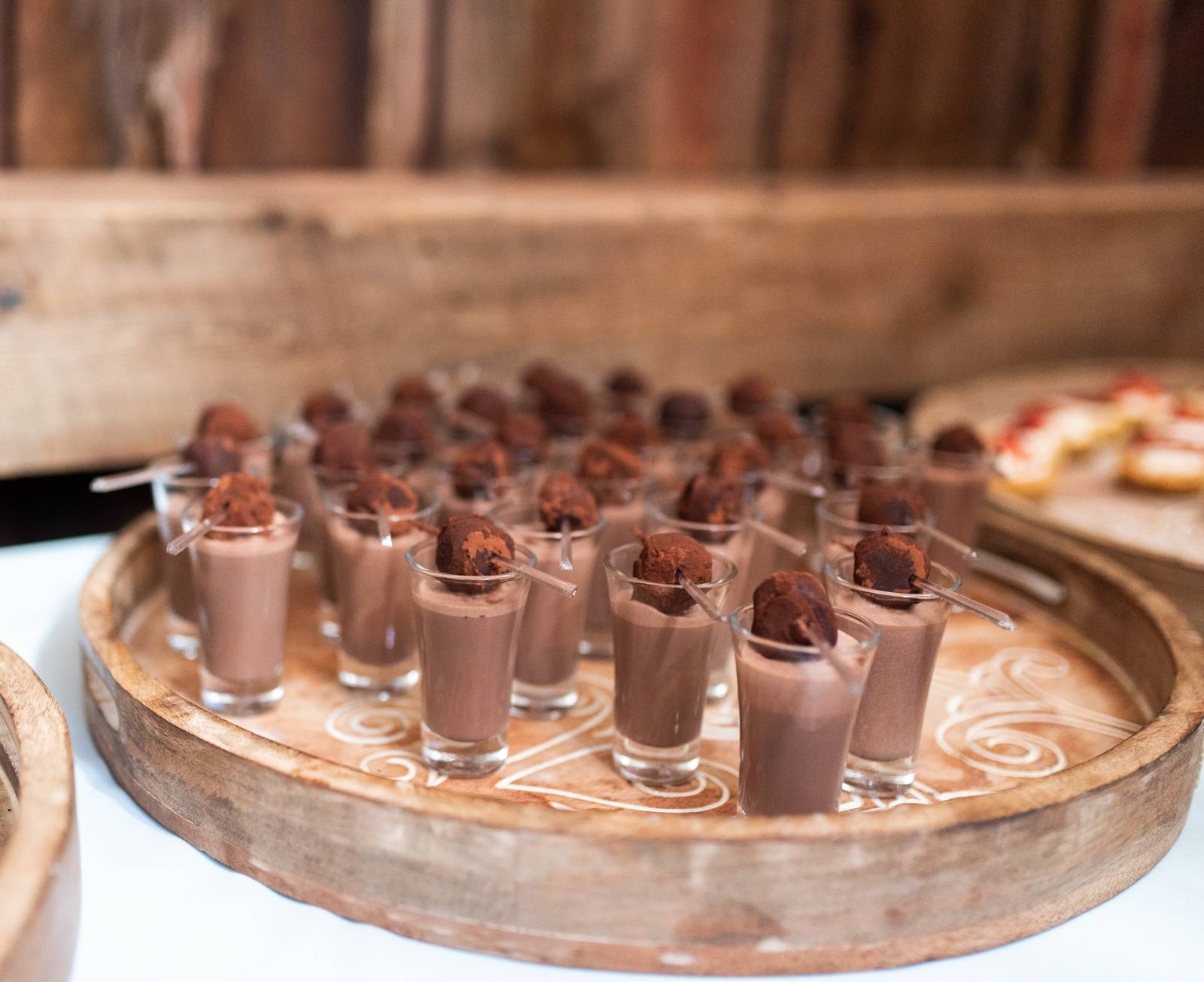 WHAT WAS YOUR FAVORITE MOMENT FROM YOUR WEDDING? One of my best friends was our officiant, and her words during our ceremony were so thoughtful and heartfelt. She was able to capture our love and our story and share it in such a lovely way with all of our friends and family.
TELL US ABOUT YOUR HONEYMOON PLANS: We went to Hawaii and spent a week "adventuring" on the Big Island scuba diving, including the amazing night manta ray dive, taking a helicopter tour, exploring, followed by a more relaxed week on Maui.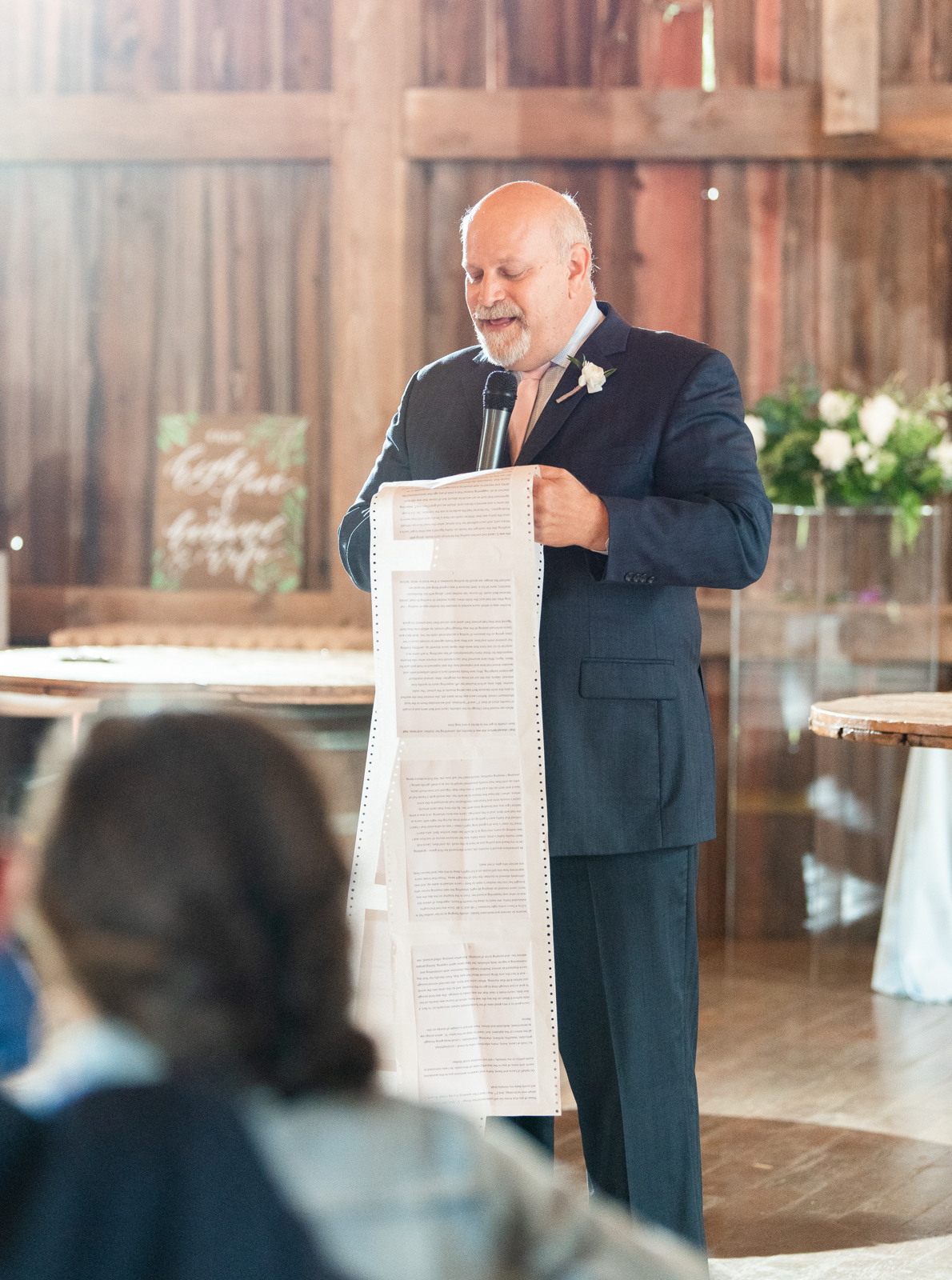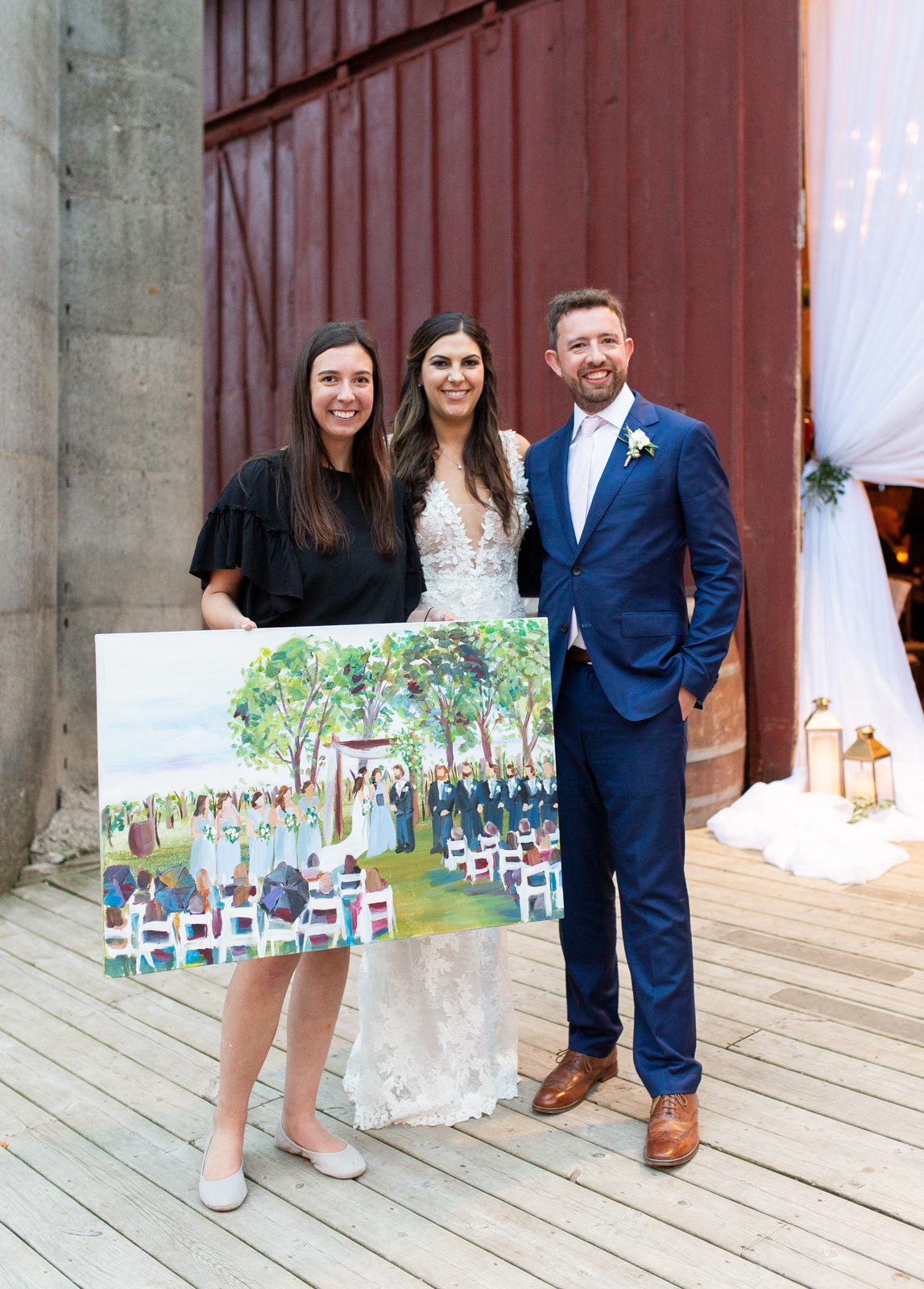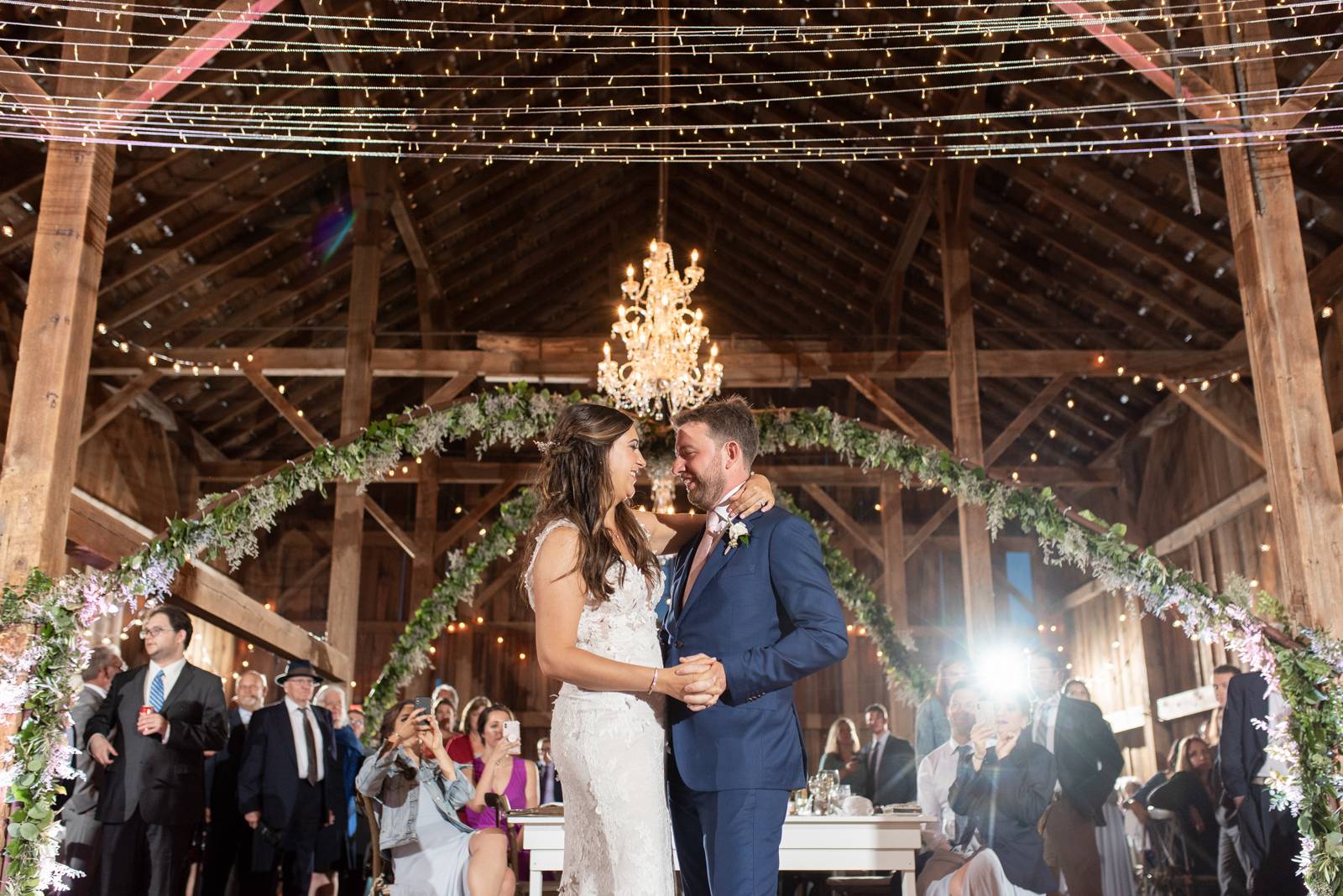 ANY WEDDING PLANNING REGRETS OR SOMETHING YOU WOULD DO DIFFERENTLY? I just wish we could do it all over again, it all went so quickly! We were so excited about the food, but there was so much going on, and so many people to talk to, that neither of us had a chance to eat anything beyond some appetizers and a bite of cake from our cake cutting!
IS THERE ANY ADVICE YOU'D GIVE TO OTHER COUPLES PLANNING THEIR WEDDING? You can and should each pick a few details that are most important to you so that you both feel involved in the day. Learn to compromise and use a wedding planner if you can to make the planning and day-of as stress-free as possible! Enjoy every moment of the day - it goes by so fast, but your memories will stay with you forever.