Natalie and Carter's Wisconsin summer wedding day was a testament to the fact that everything truly does happen for a reason, and sometimes what may look like a setback can actually be the very thing that allows you to experience something even more beautiful.
Their woodland, fairytale-inspired wedding was supposed to take place in Door County, Wisconsin, but when their venue closed one month before their big day due to Covid, the beautiful Harvest Moon Pond was waiting just for them.
Featuring A La Crate Rentals, Dickey's Barbeque Pit, Nothing Bundt Cakes, Chalmers Jewelers, and Harvest Moon Pond, enjoy every detail of Natalie and Carter's wildflower-filled wedding day below!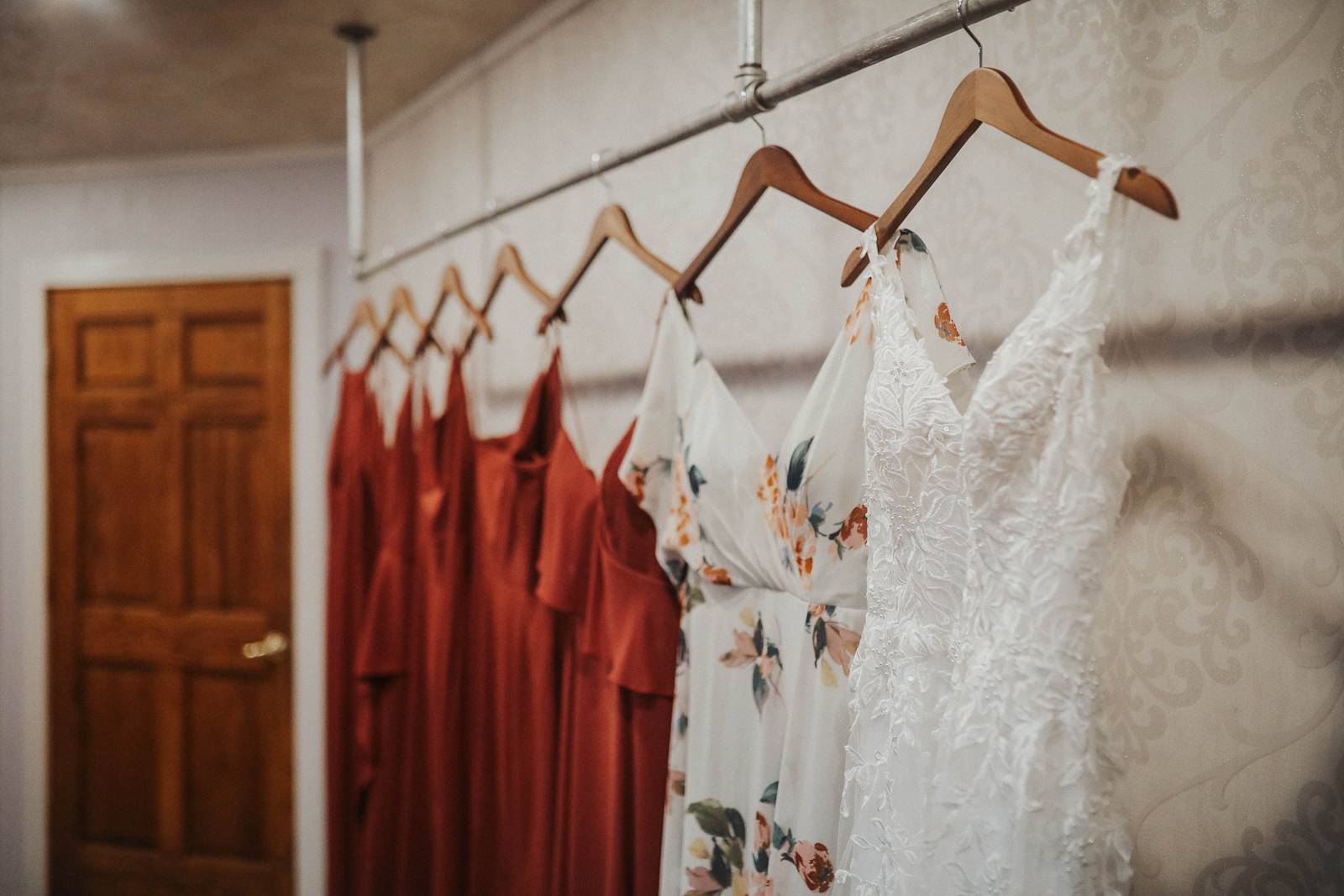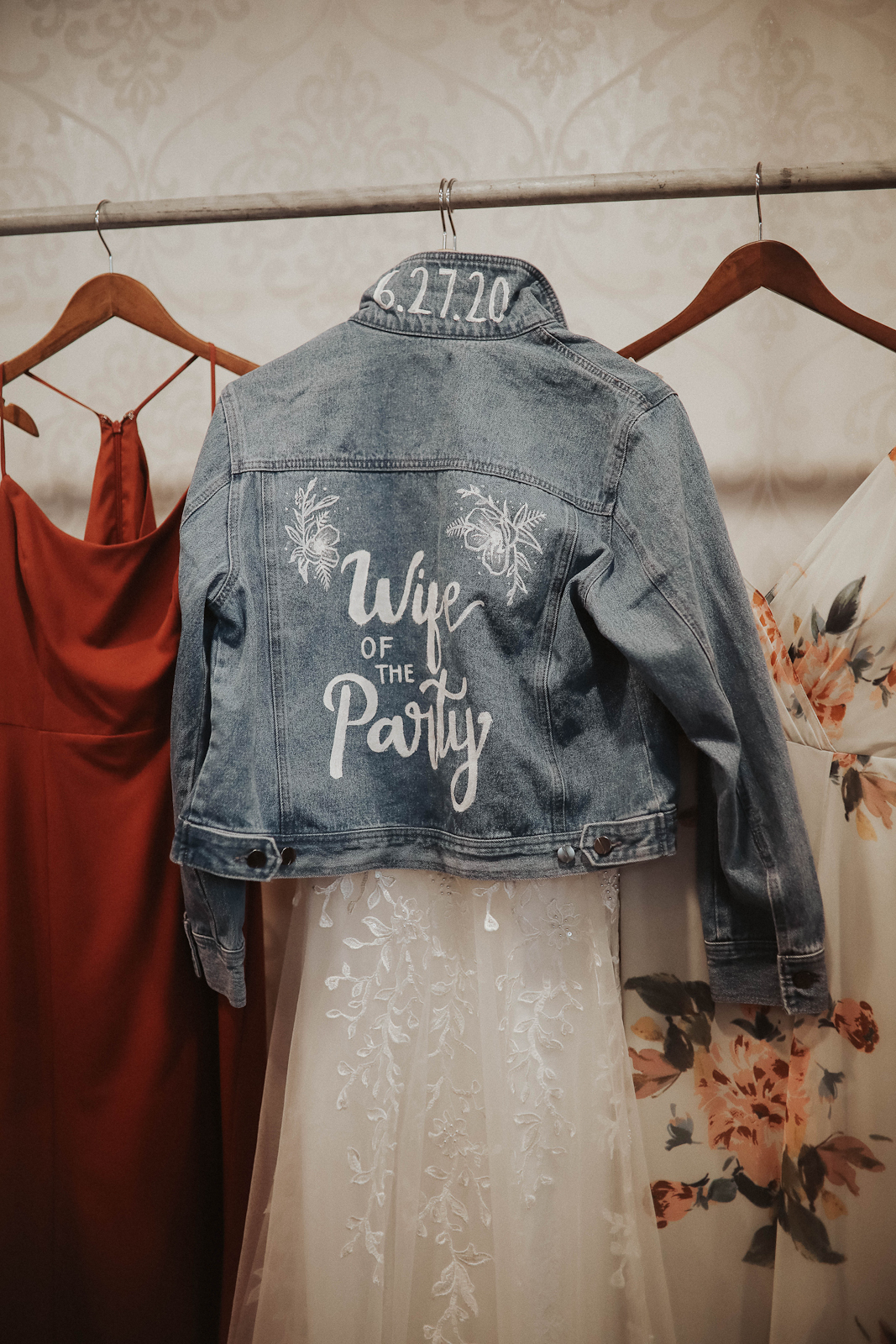 WEDDING DATE: 06/27/2020
HOW DID YOU MEET? In college, my roommate was one of Carter's close friends.
HOW DID YOU KNOW YOU HAD FOUND "THE ONE"? When they say, "you know when you know," it's so true! We just clicked from the first date. The best relationships start from a solid friendship.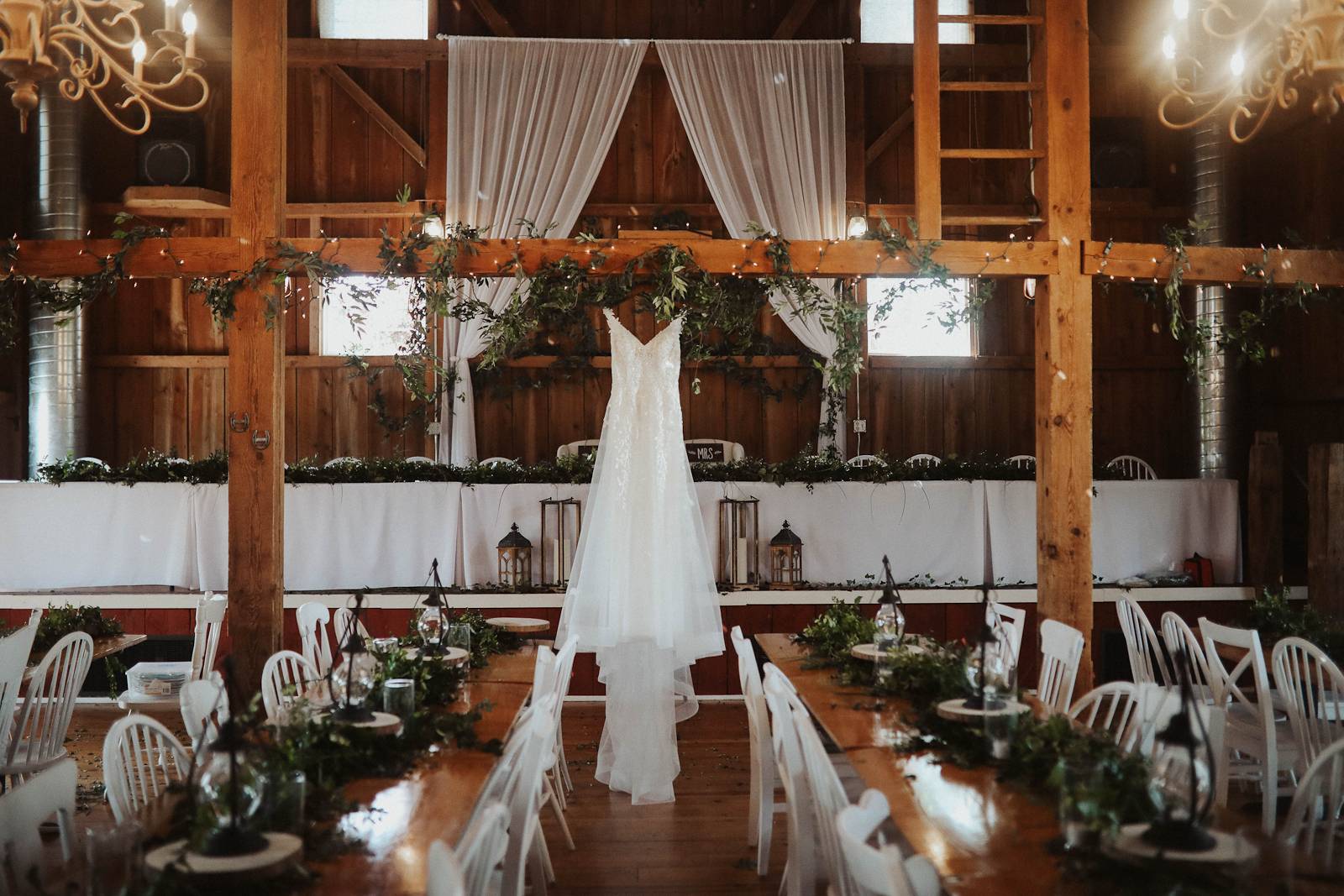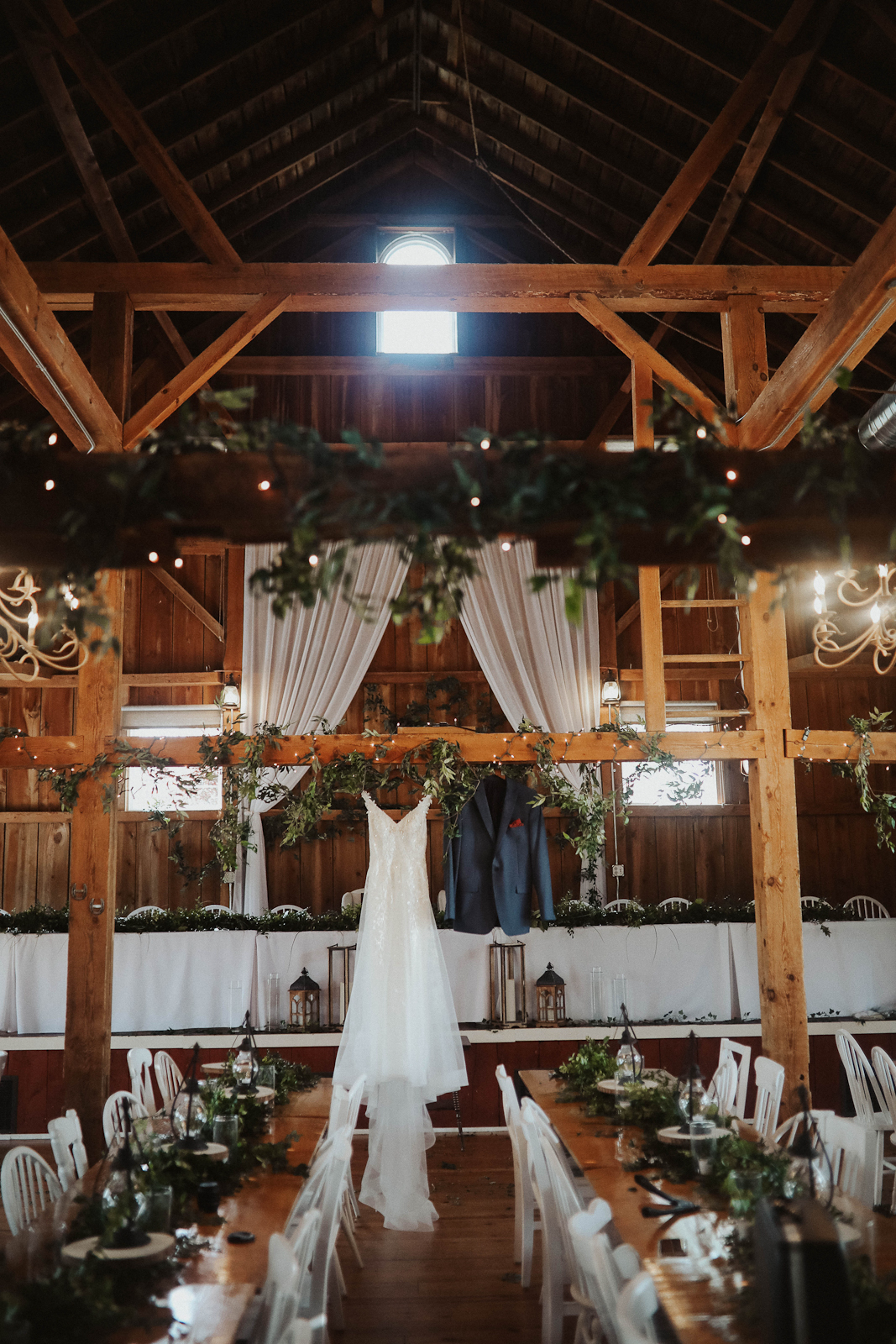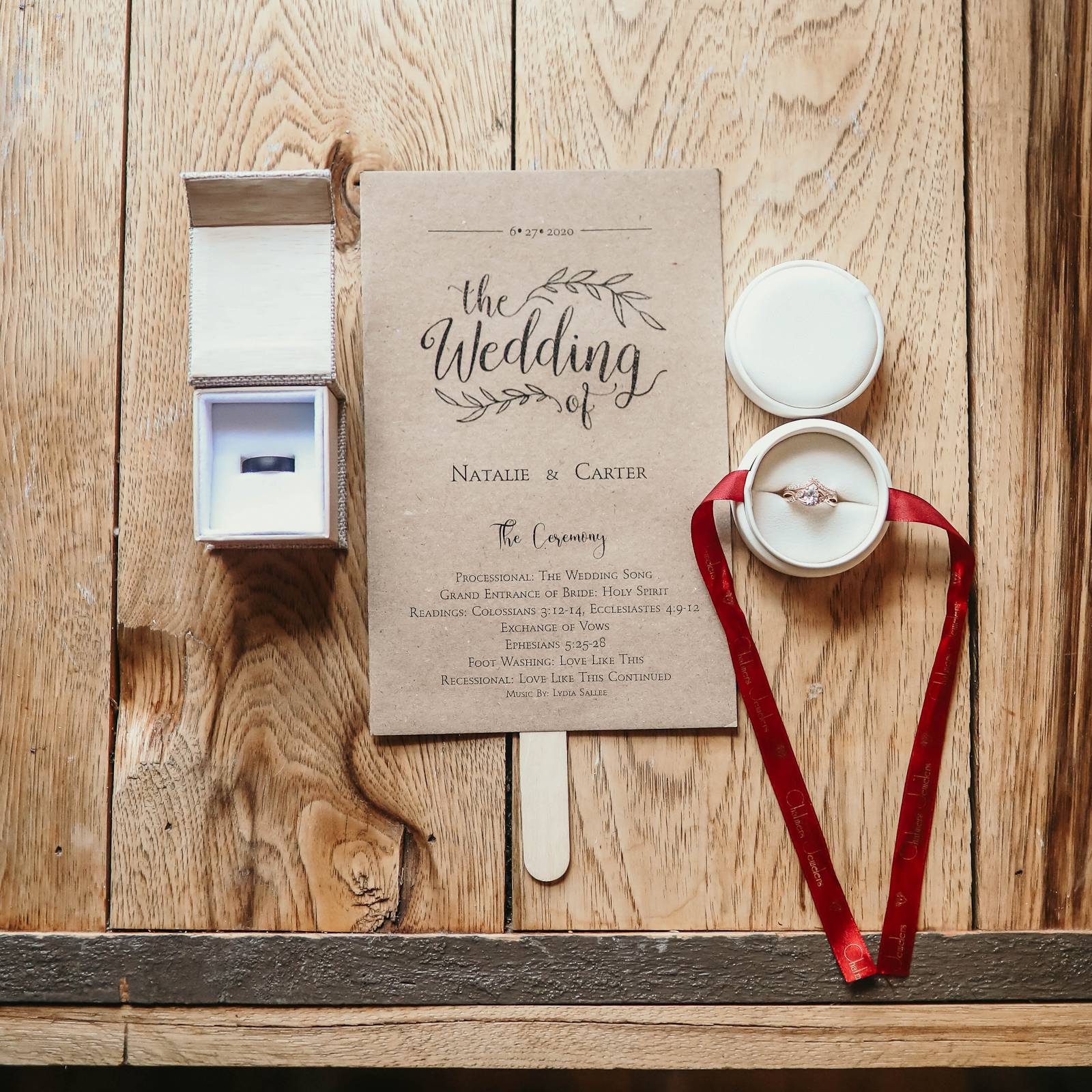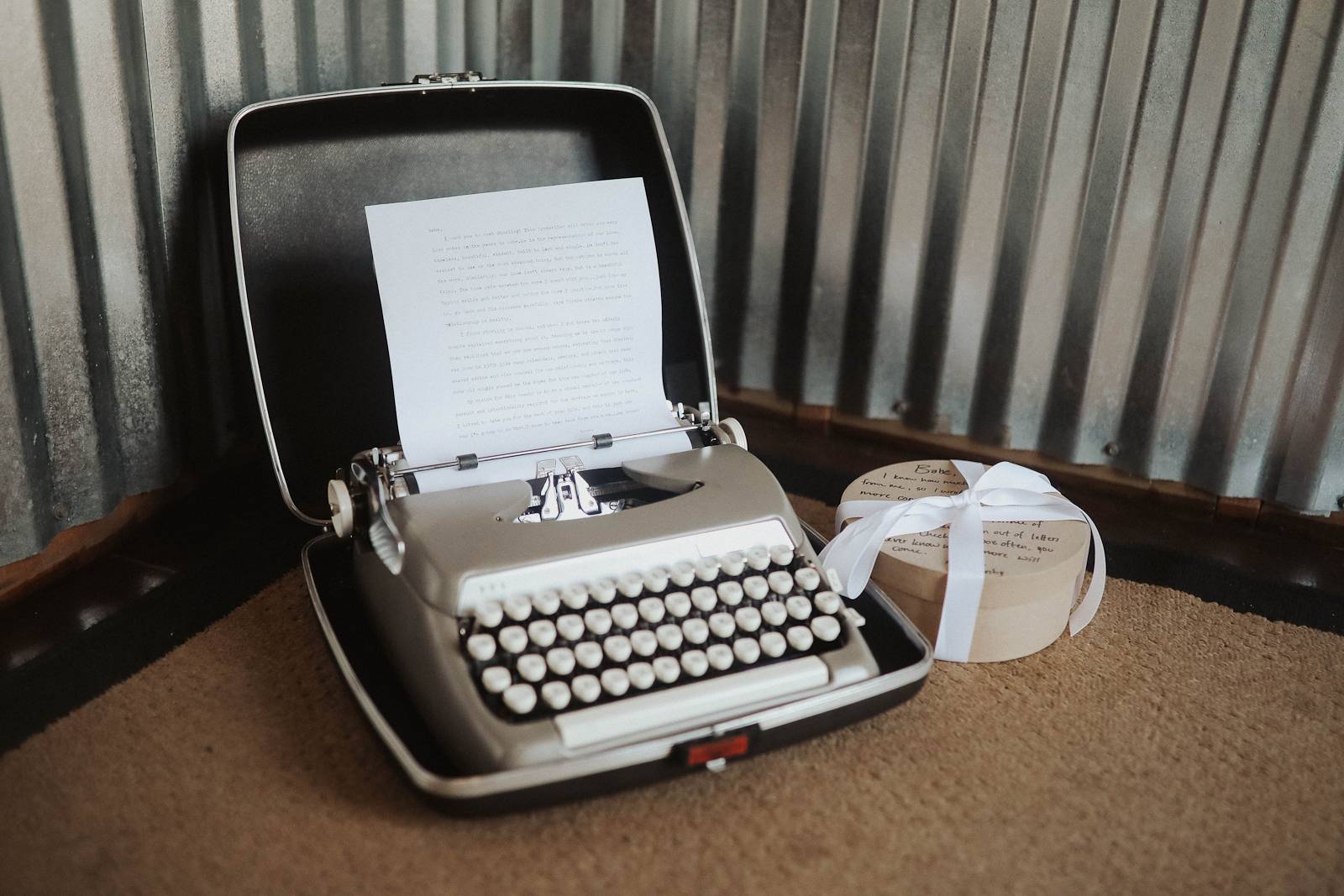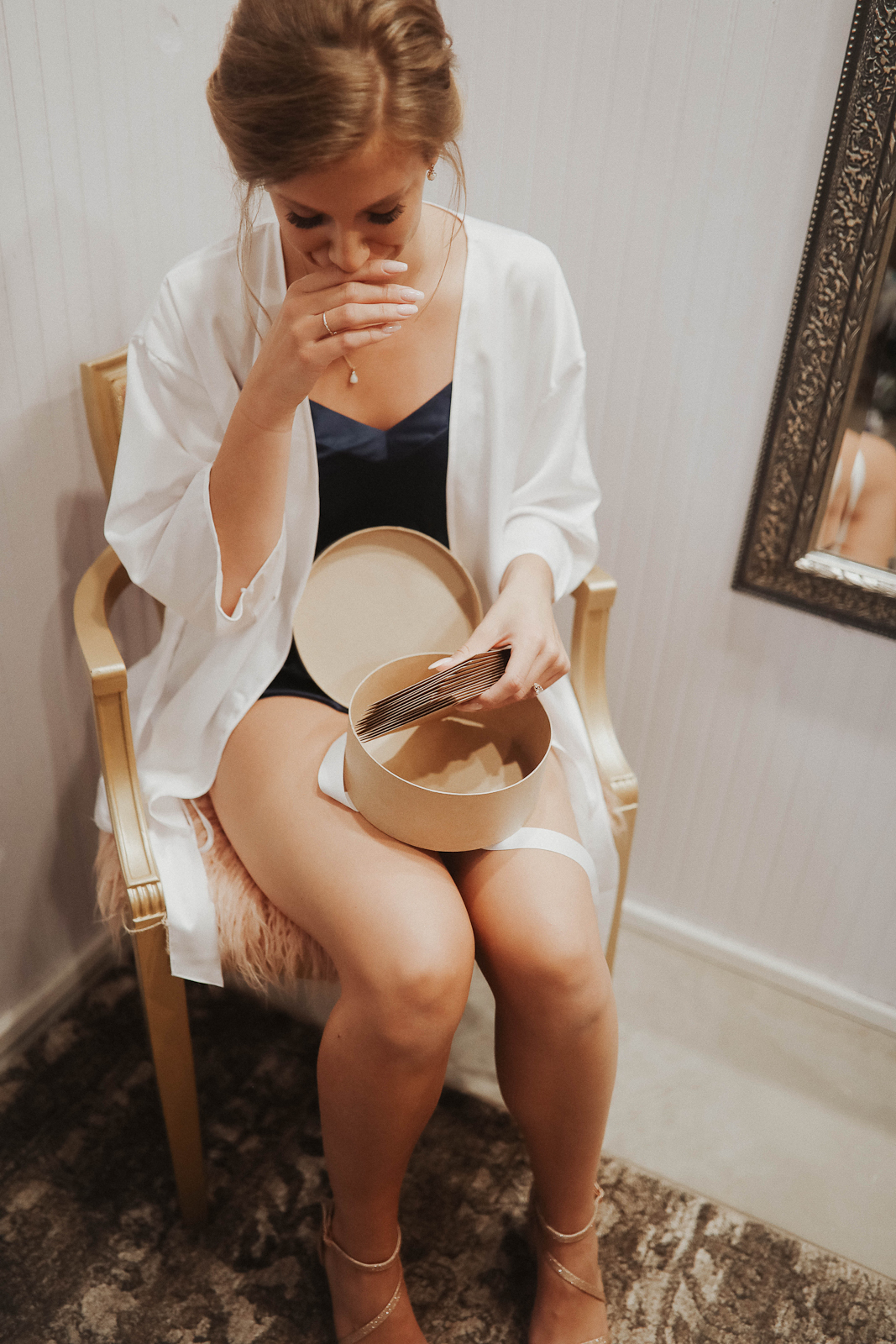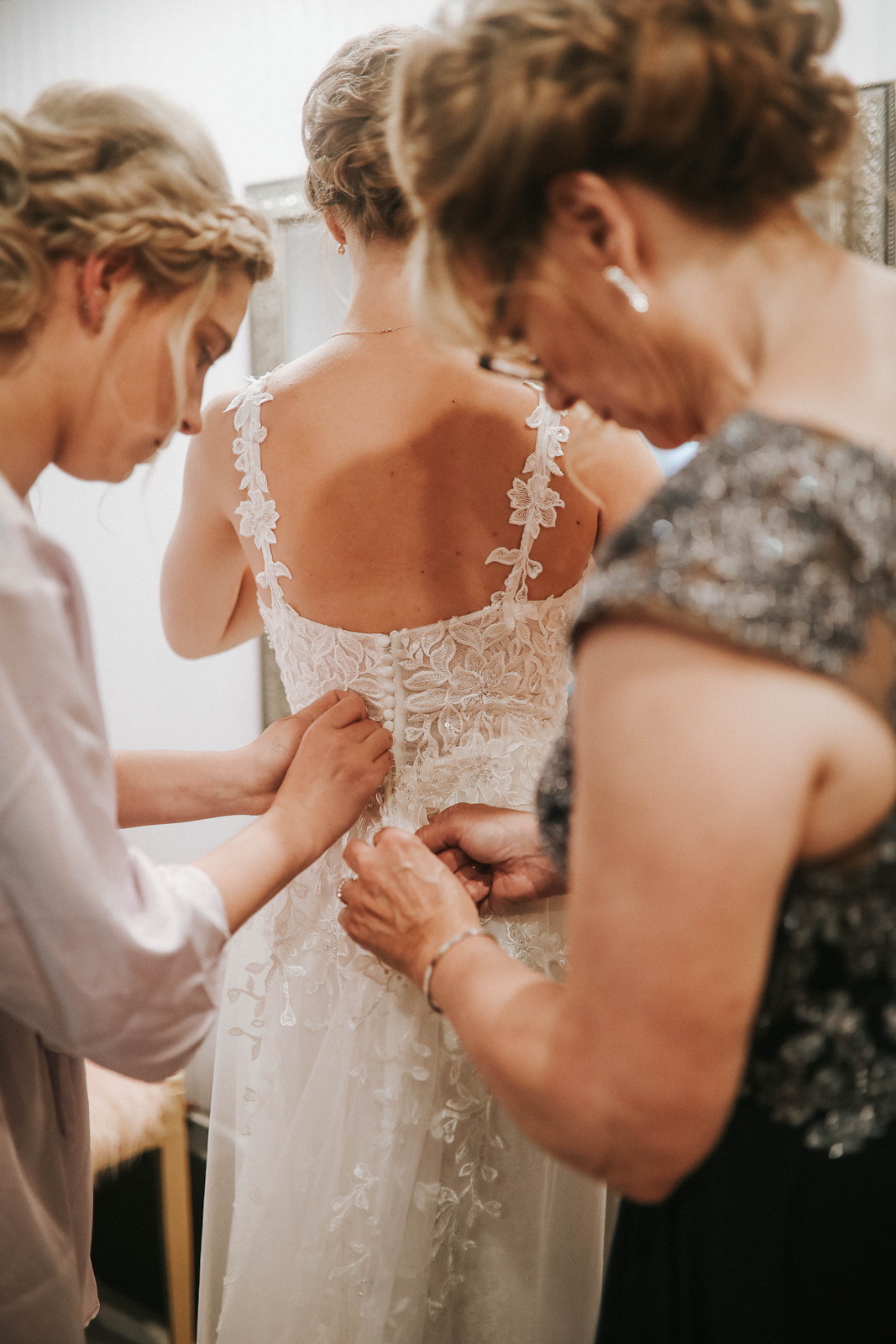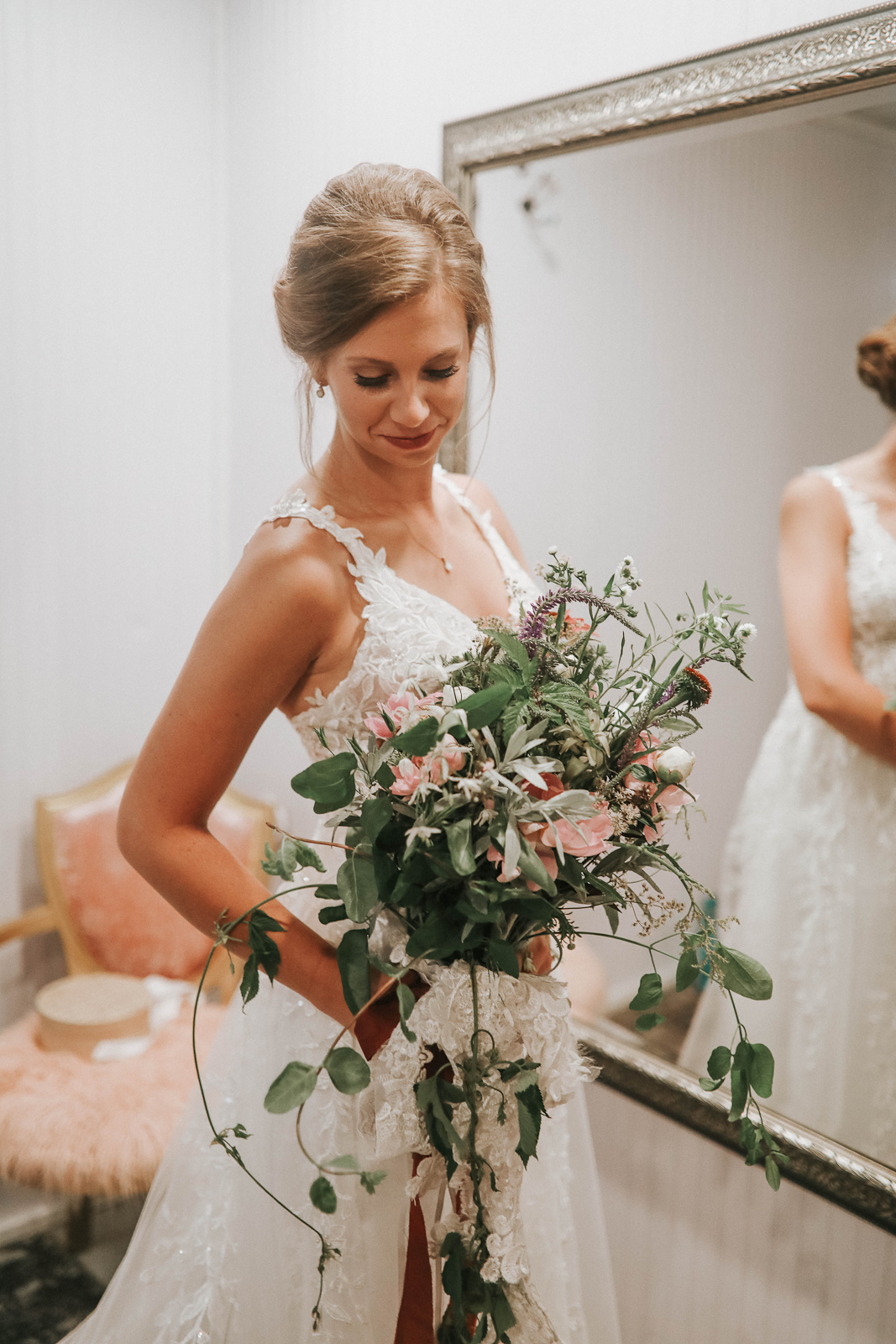 TELL US ABOUT YOUR PROPOSAL: It was so perfectly imperfect! Carter took us to Picnic Point, and amongst the fields of wildflowers, there was a picnic basket and a blanket where Carter proposed. The mosquitoes were something fierce; I was swatting at them on Carter's face as I wiped the happy tears from my eyes. Once Carter popped the question, we ran back to the car because a storm was coming. It immediately started down pouring the moment we got to the car! We laugh about this story all the time.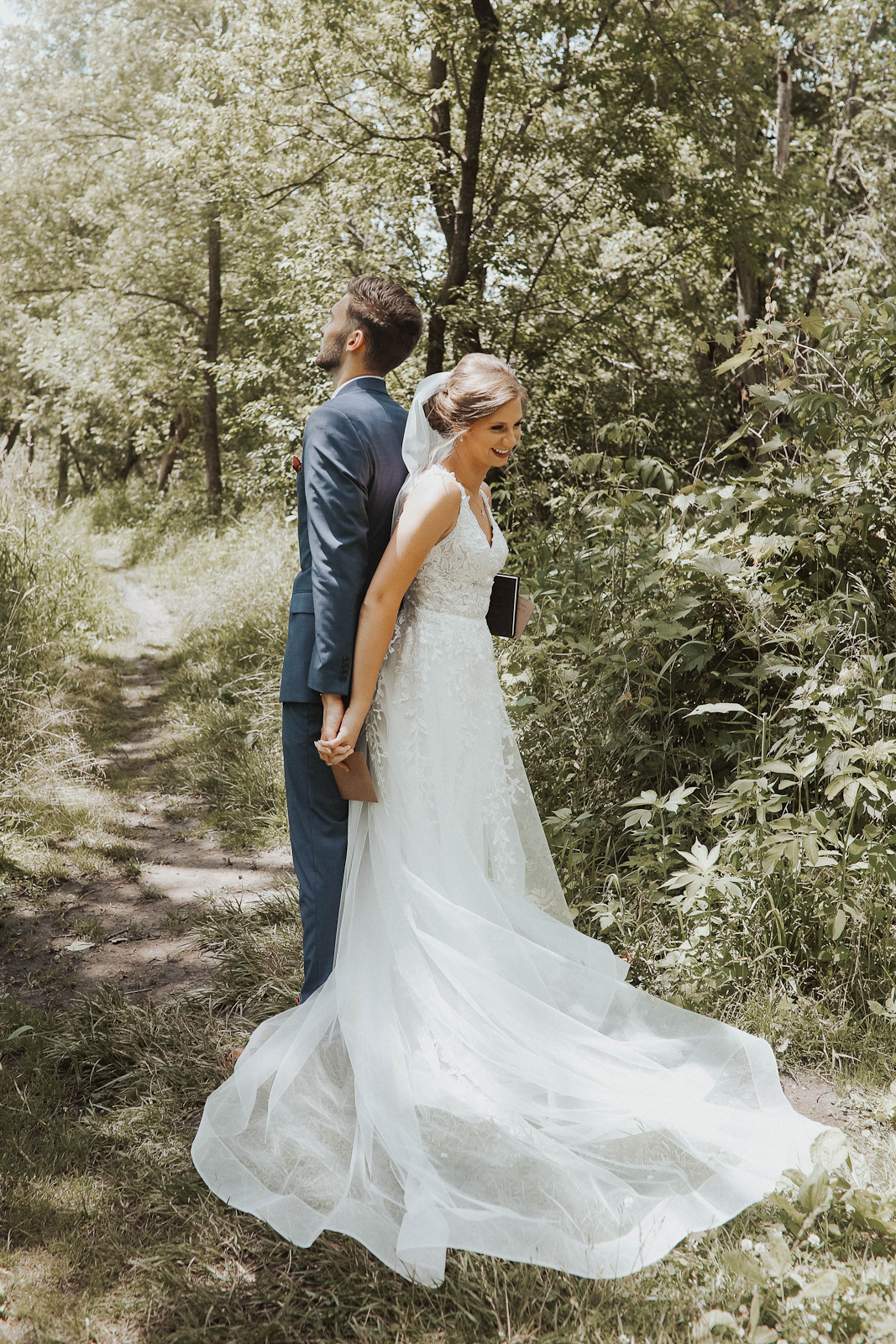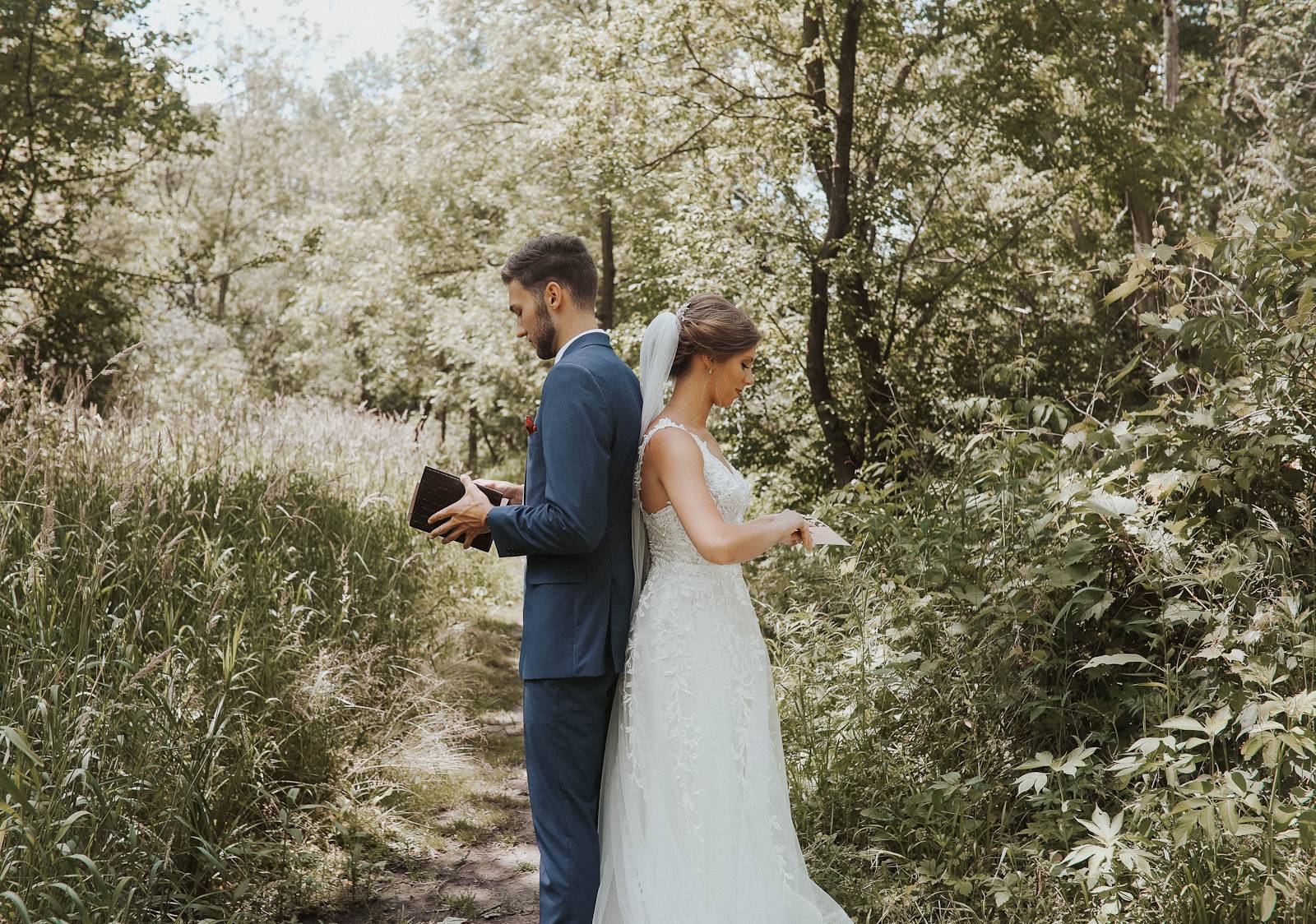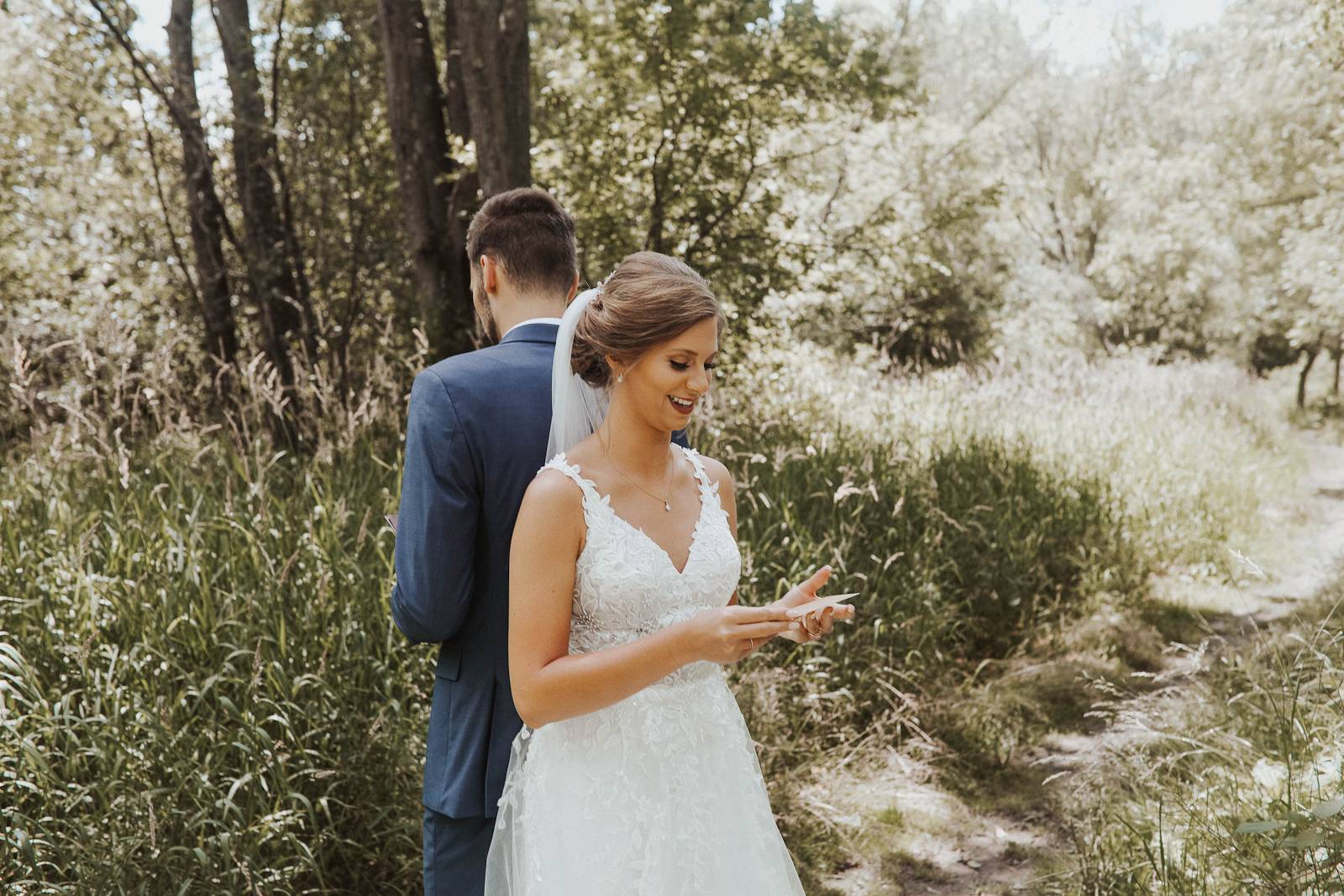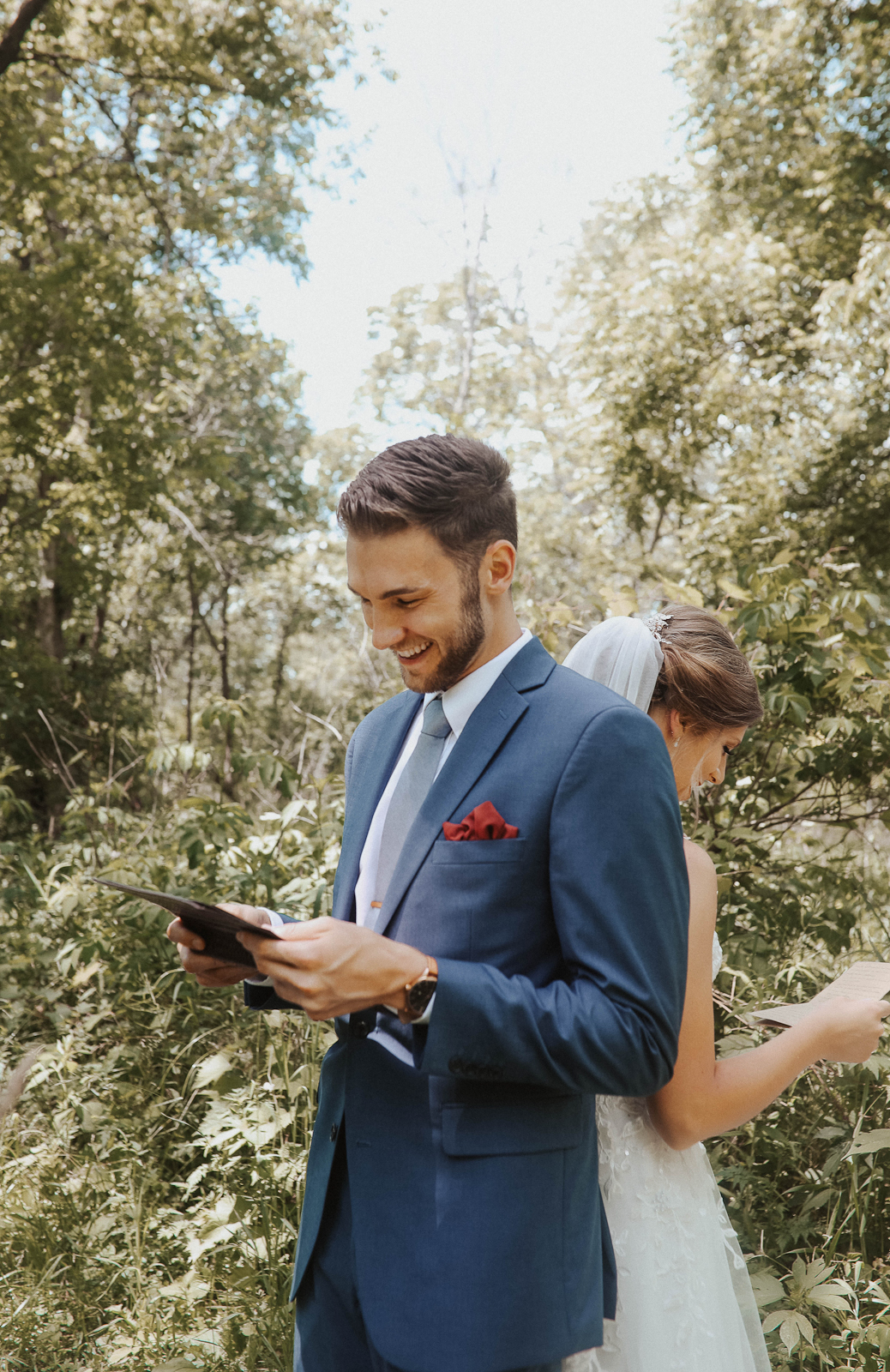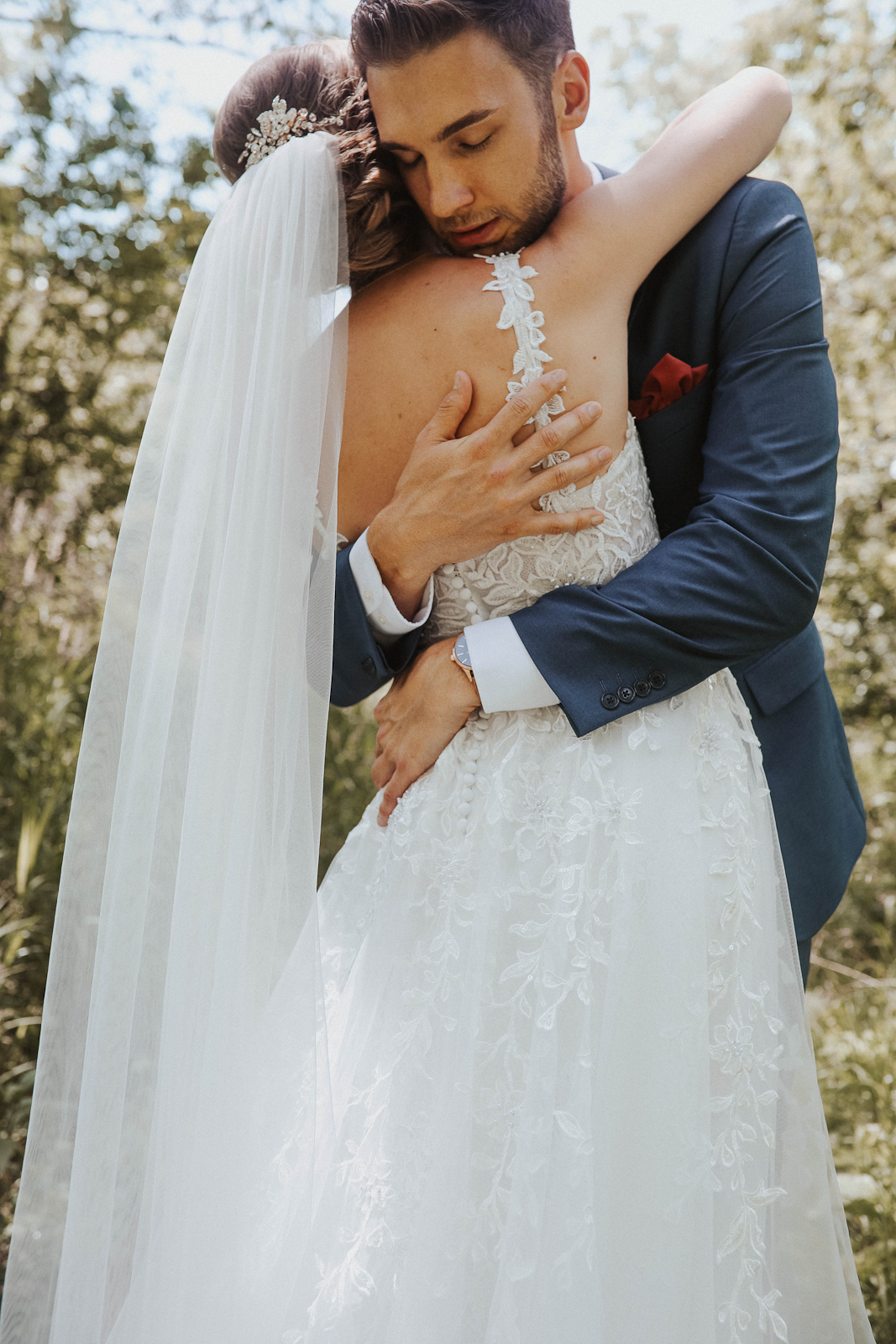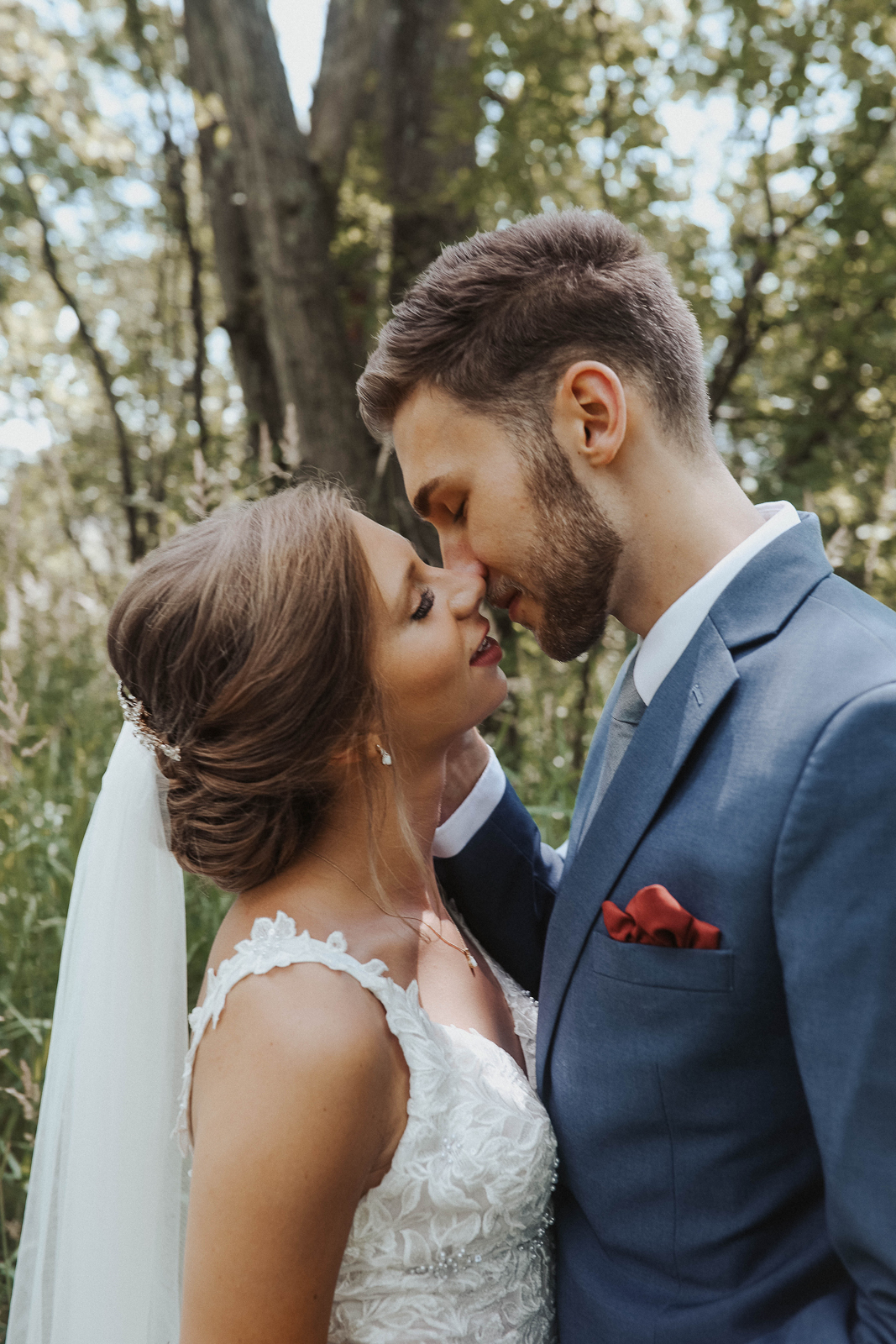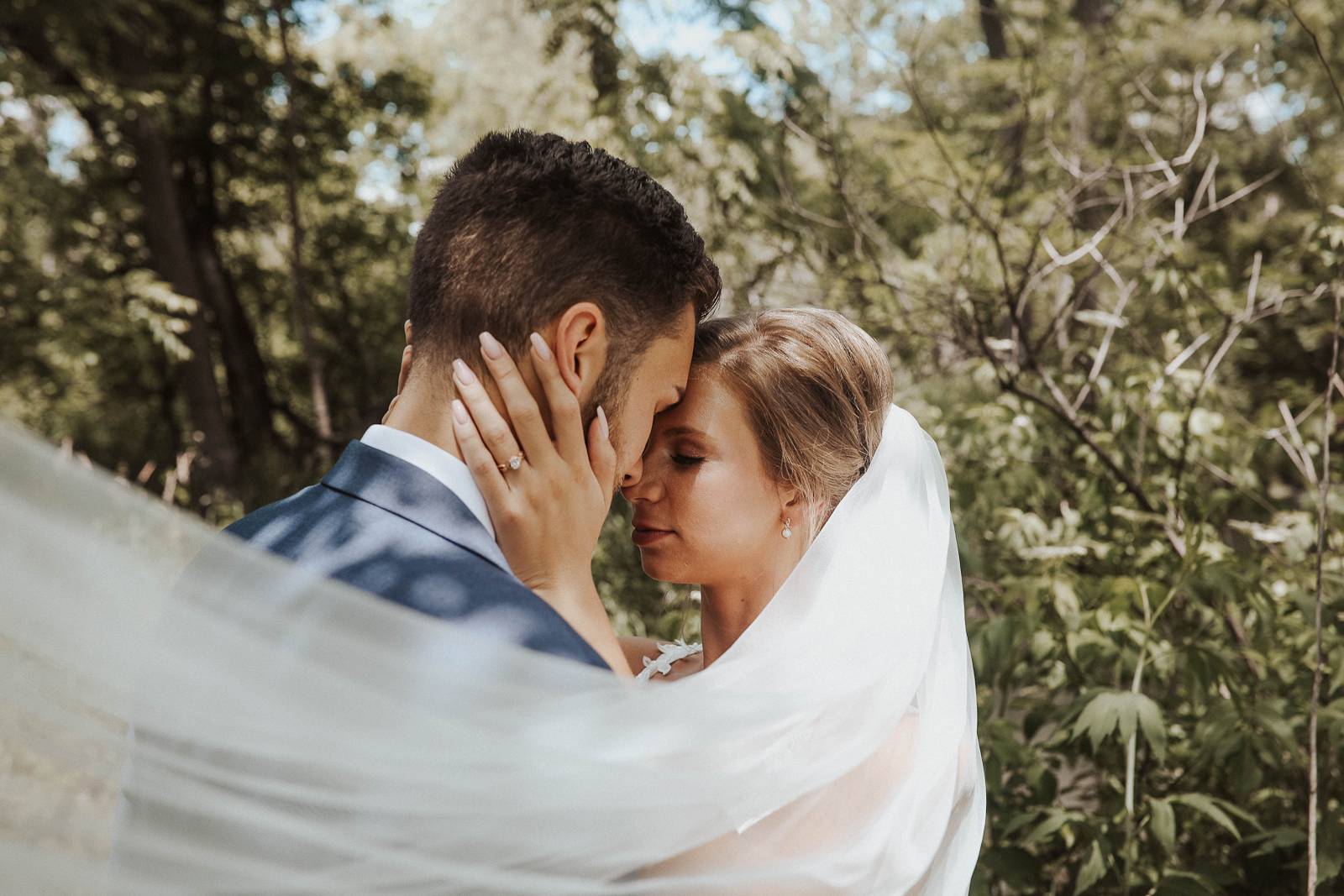 TELL US ABOUT FINDING YOUR DRESS: I compare getting my dress to getting my man. When ya know, ya know. I wanted a dress that had vines going down the skirt, and I wanted it within budget - I got exactly that. It was the 3rd dress I tried on, I tried on others after, but none of them were as perfect as the one.
WERE THERE ANY PERSONAL TOUCHES OR DIY ELEMENTS? We DIY'ed nearly everything! One of my favorite parts was during the ceremony when we washed each other's feet to begin our marriage with the first act of service to each other. It was very touching and also VERY sweaty. Carter forgot to buckle my shoe after he was done, and I nearly broke my ankle when we walked back down the aisle.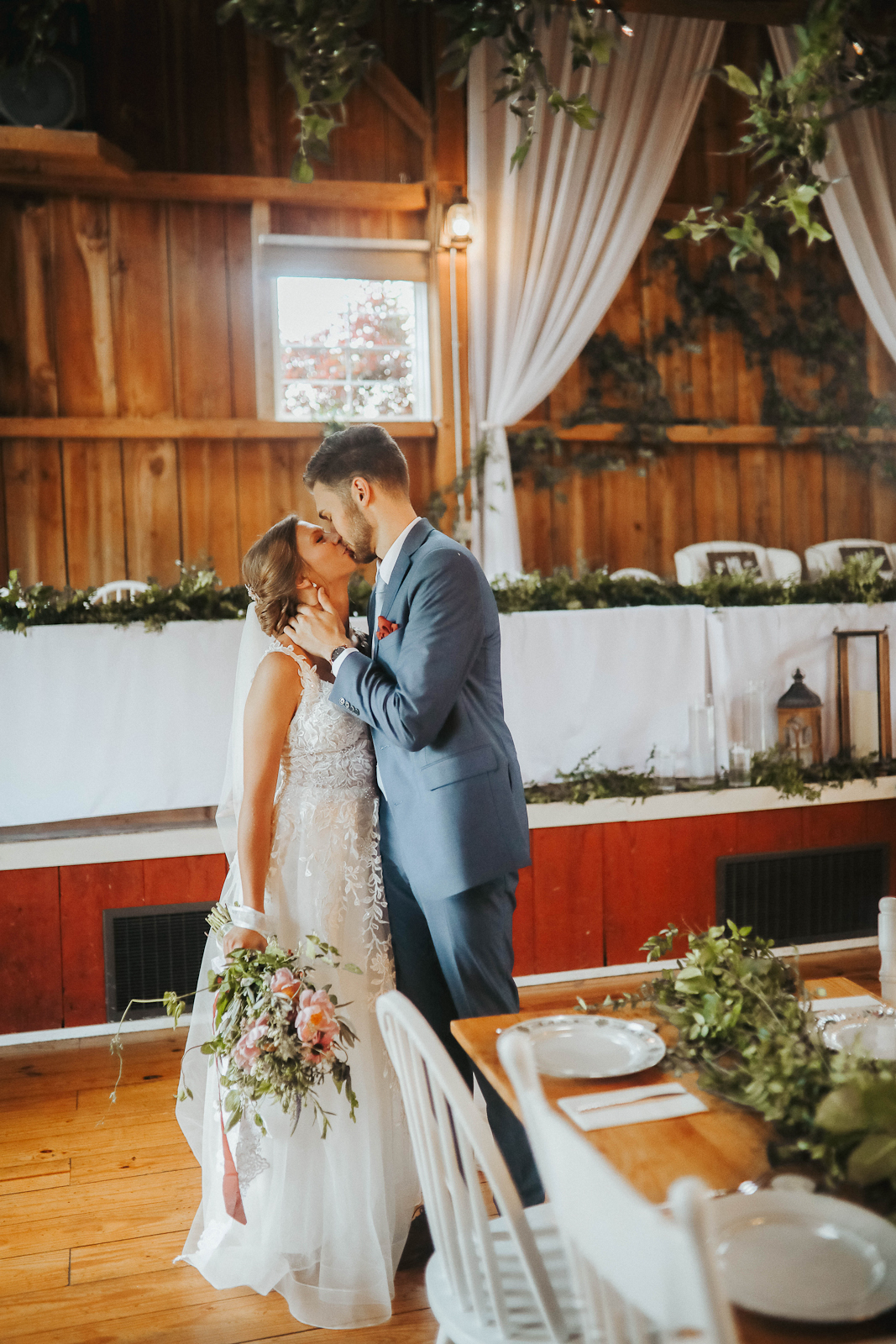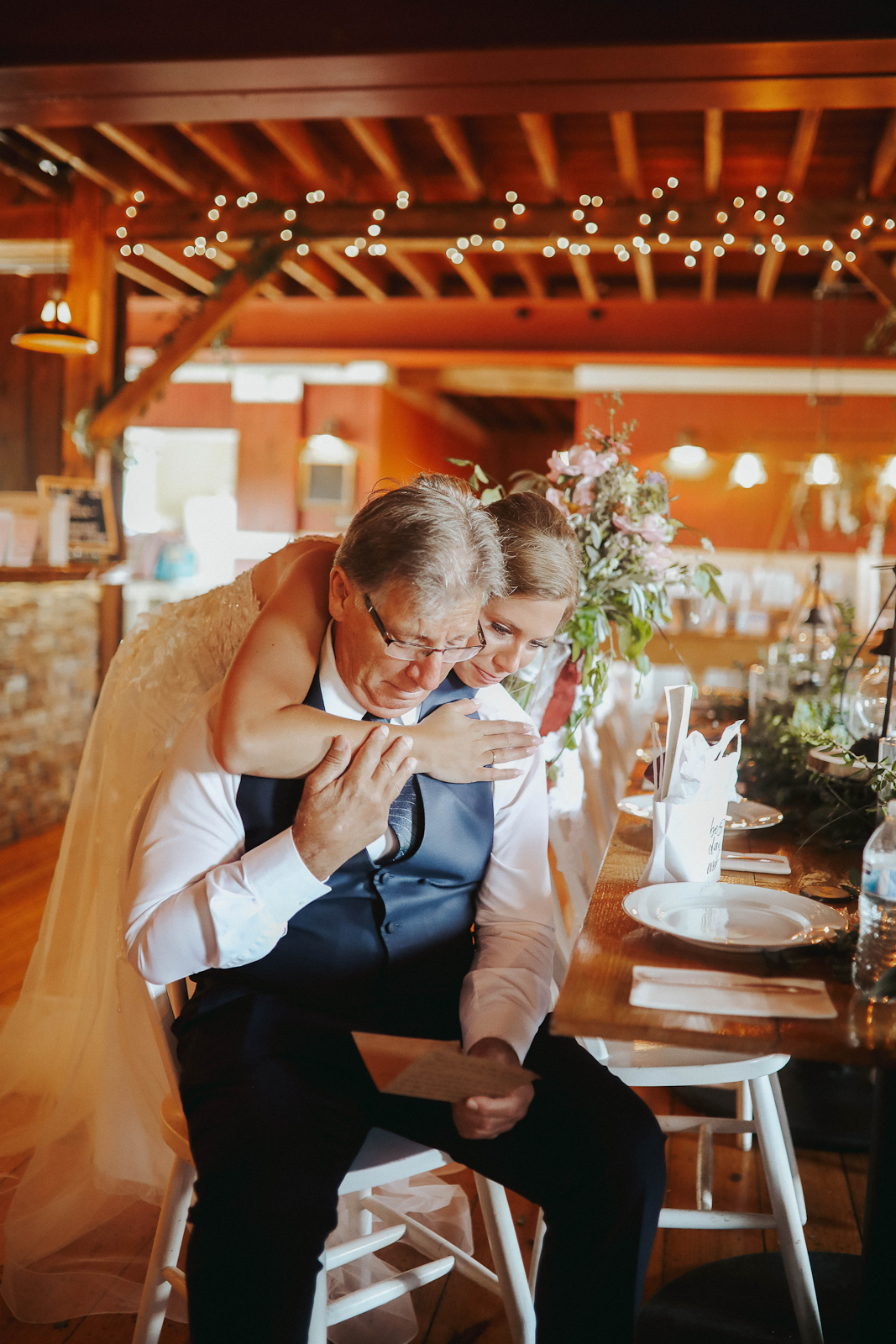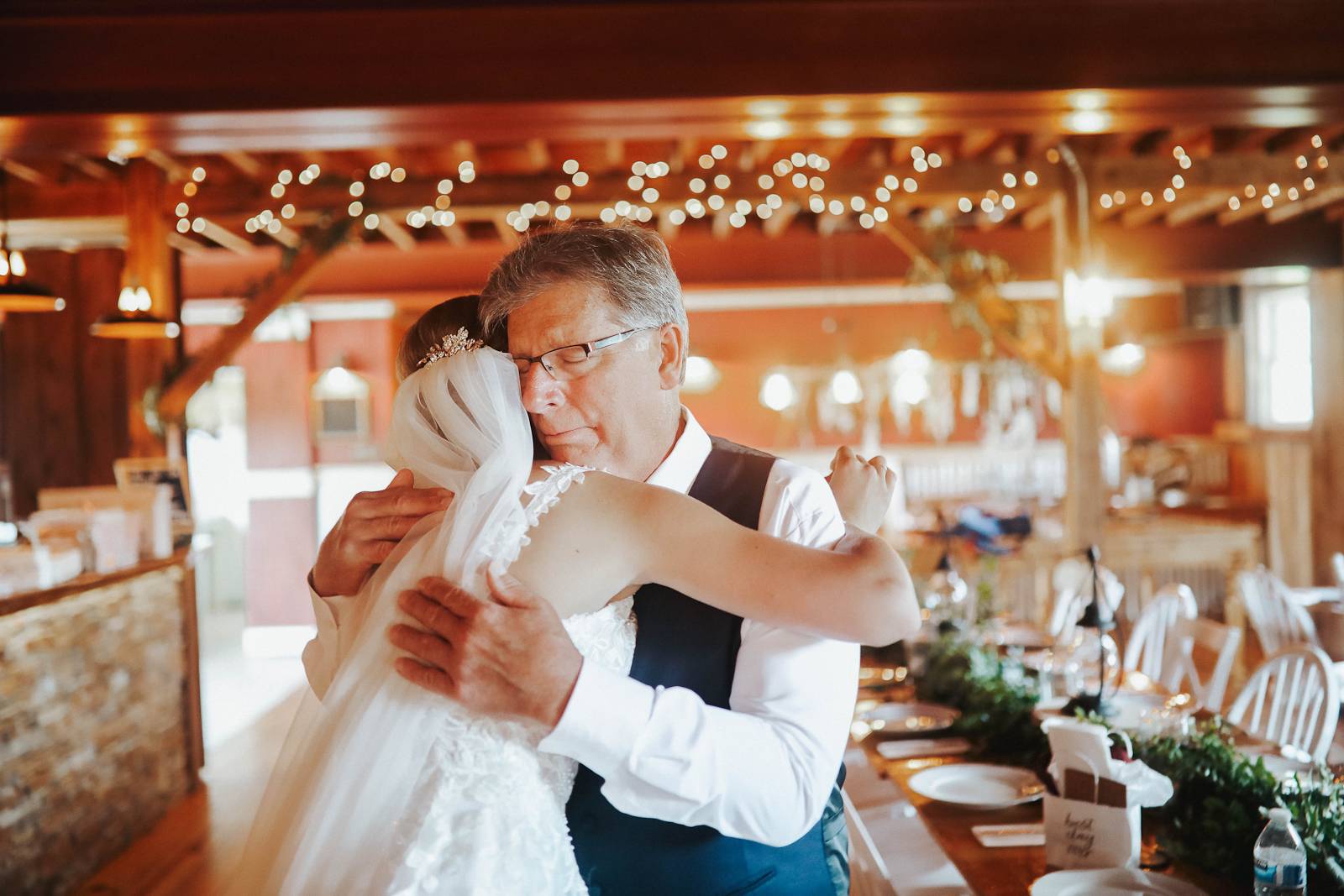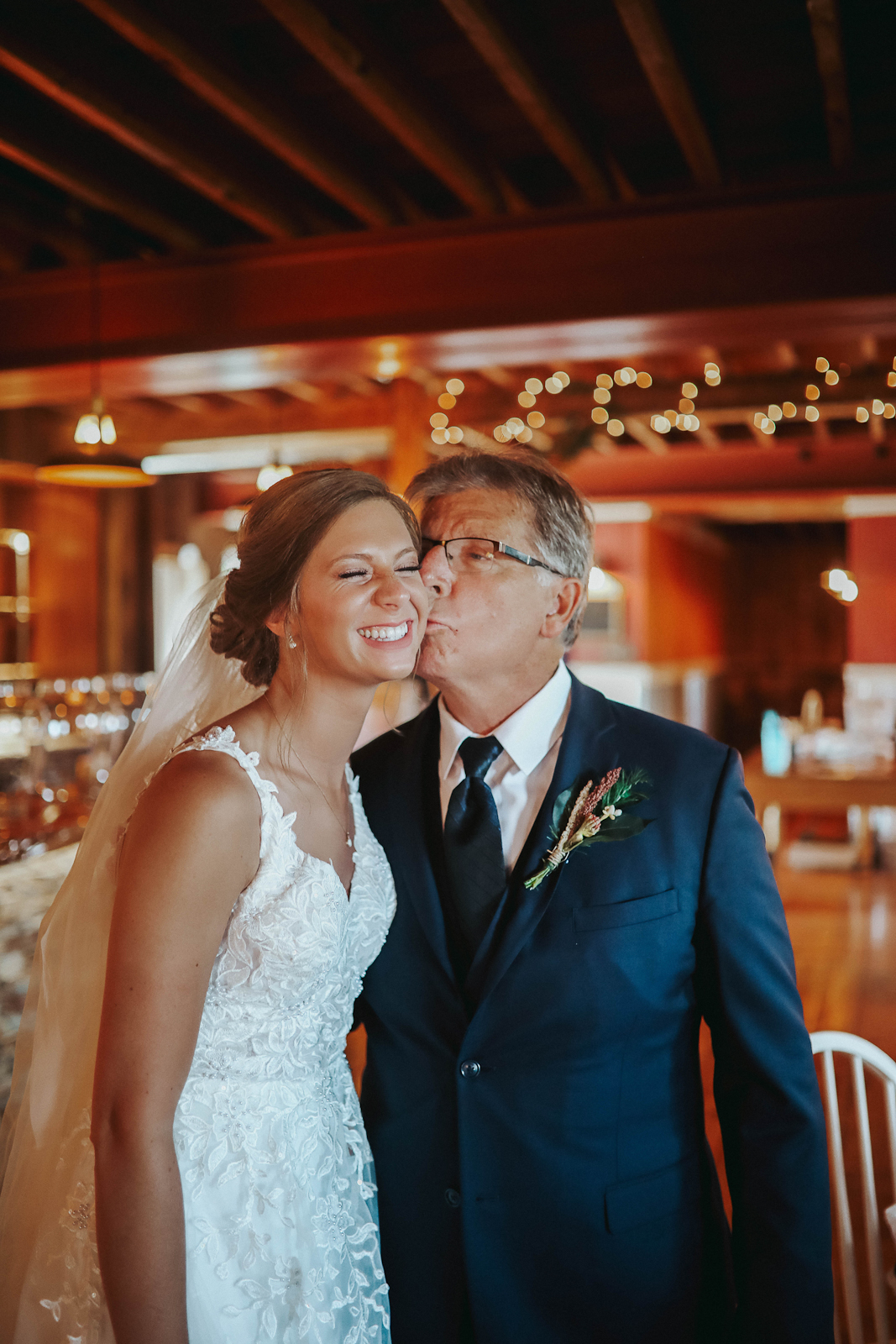 HOW WOULD YOU DESCRIBE YOUR WEDDING THEME/STYLE IN FIVE WORDS OR LESS? Woodland Fairytale
WHAT WAS YOUR WEDDING COLOR PALETTE? Terracotta, navy, and lots of greenery!
DESCRIBE YOUR WEDDING FLOWERS: They were farm-fresh flowers from a darling local flower farmer. My vision was I wanted my bouquet to look like you walked into a field of wildflowers and picked from what you had in front of you.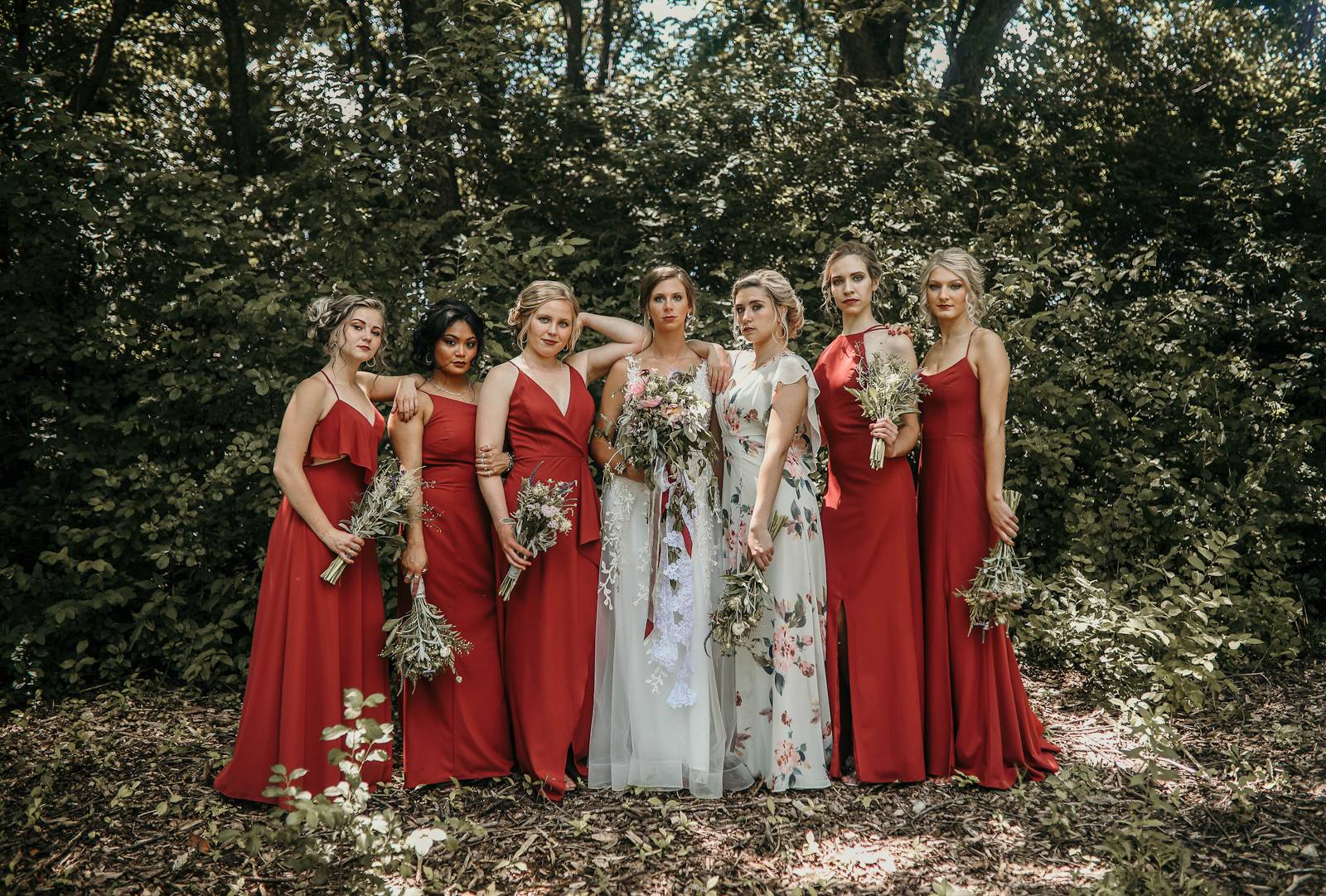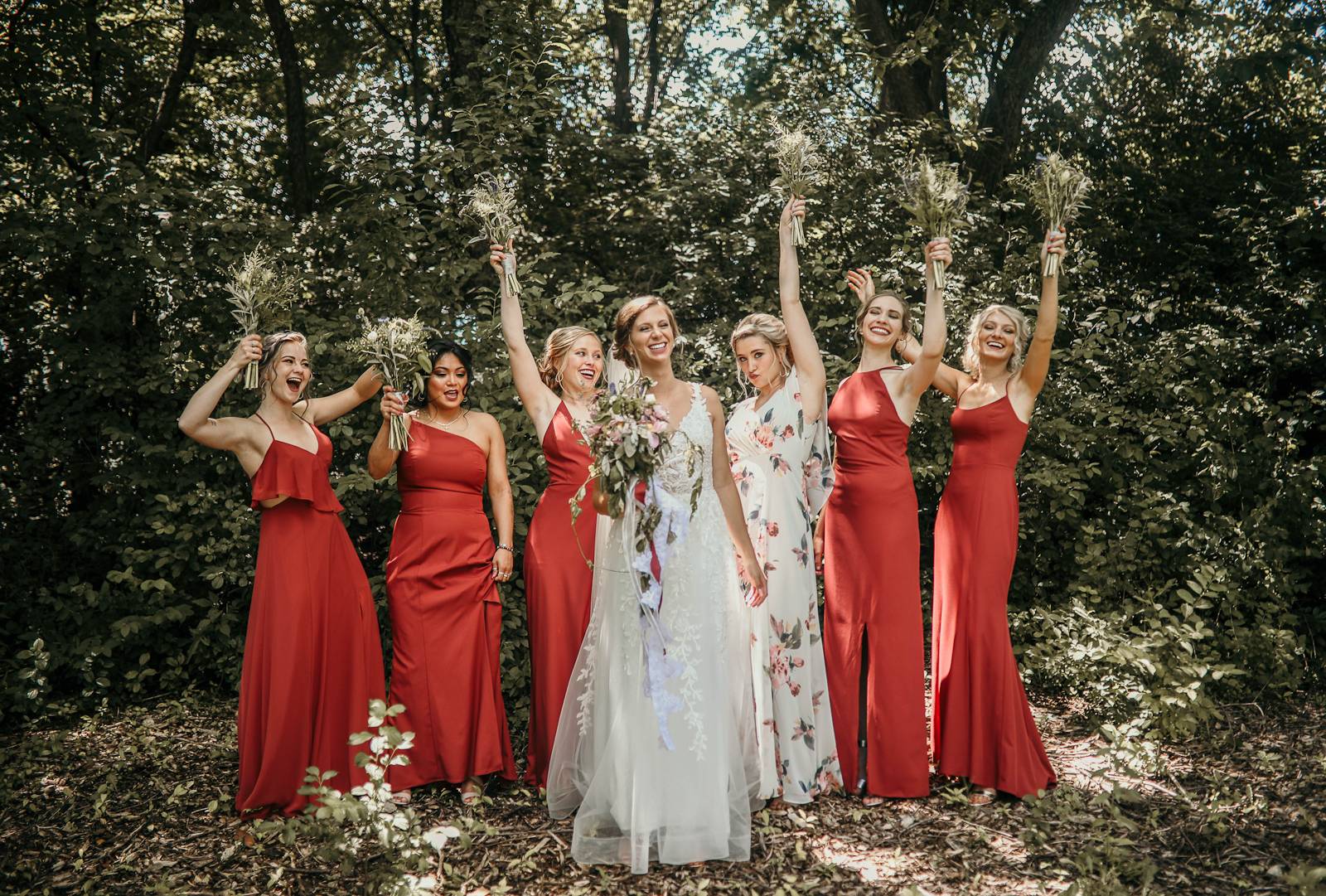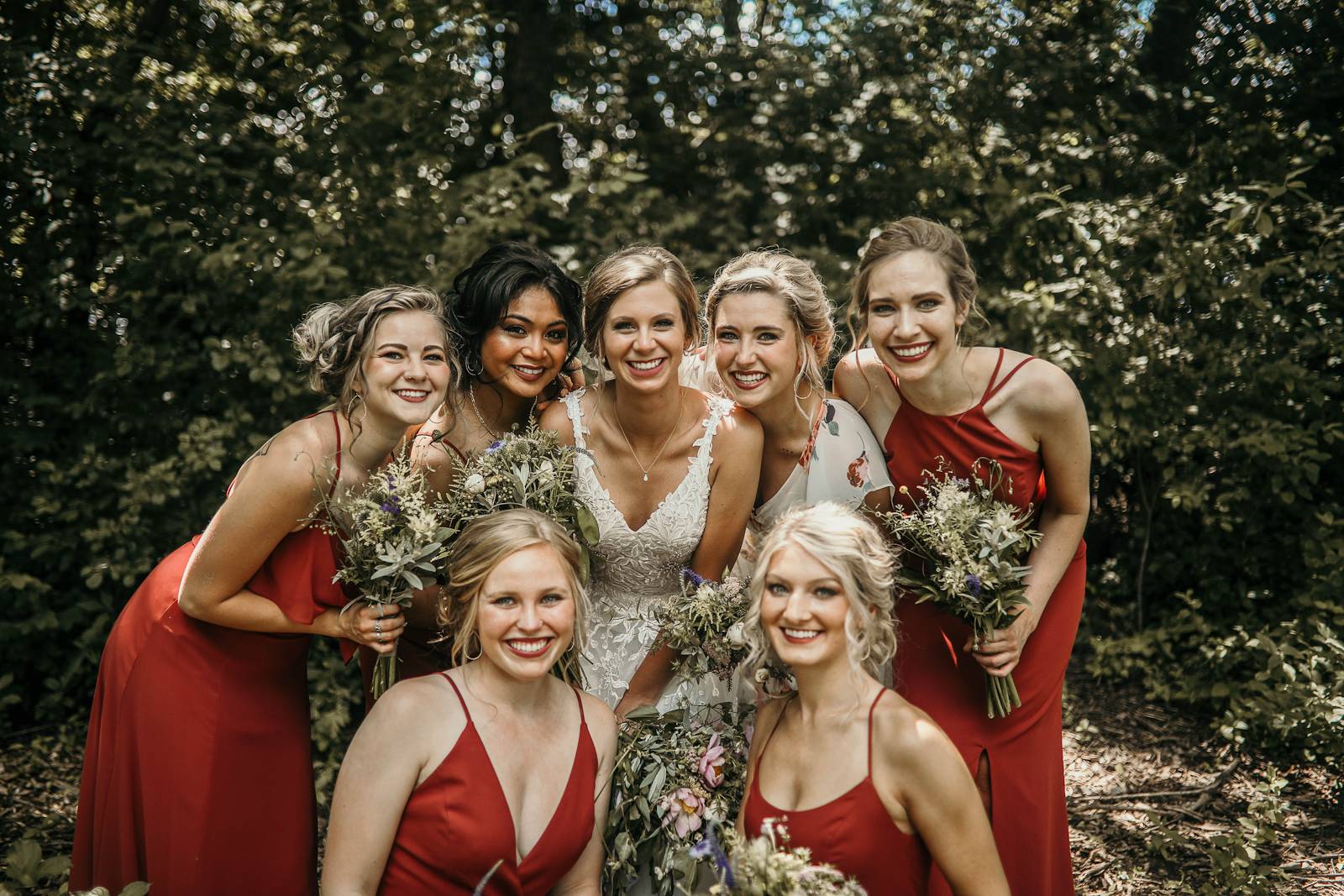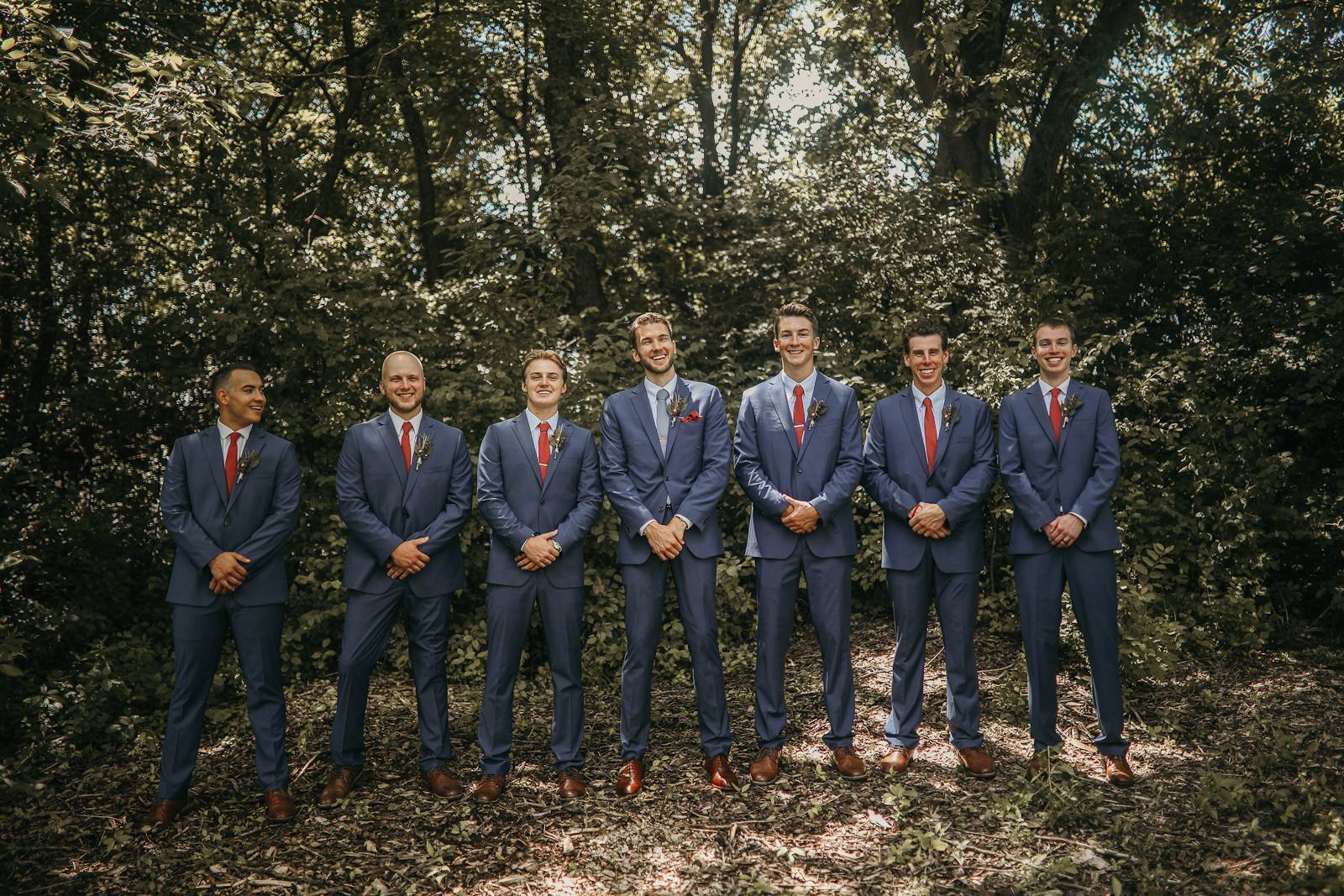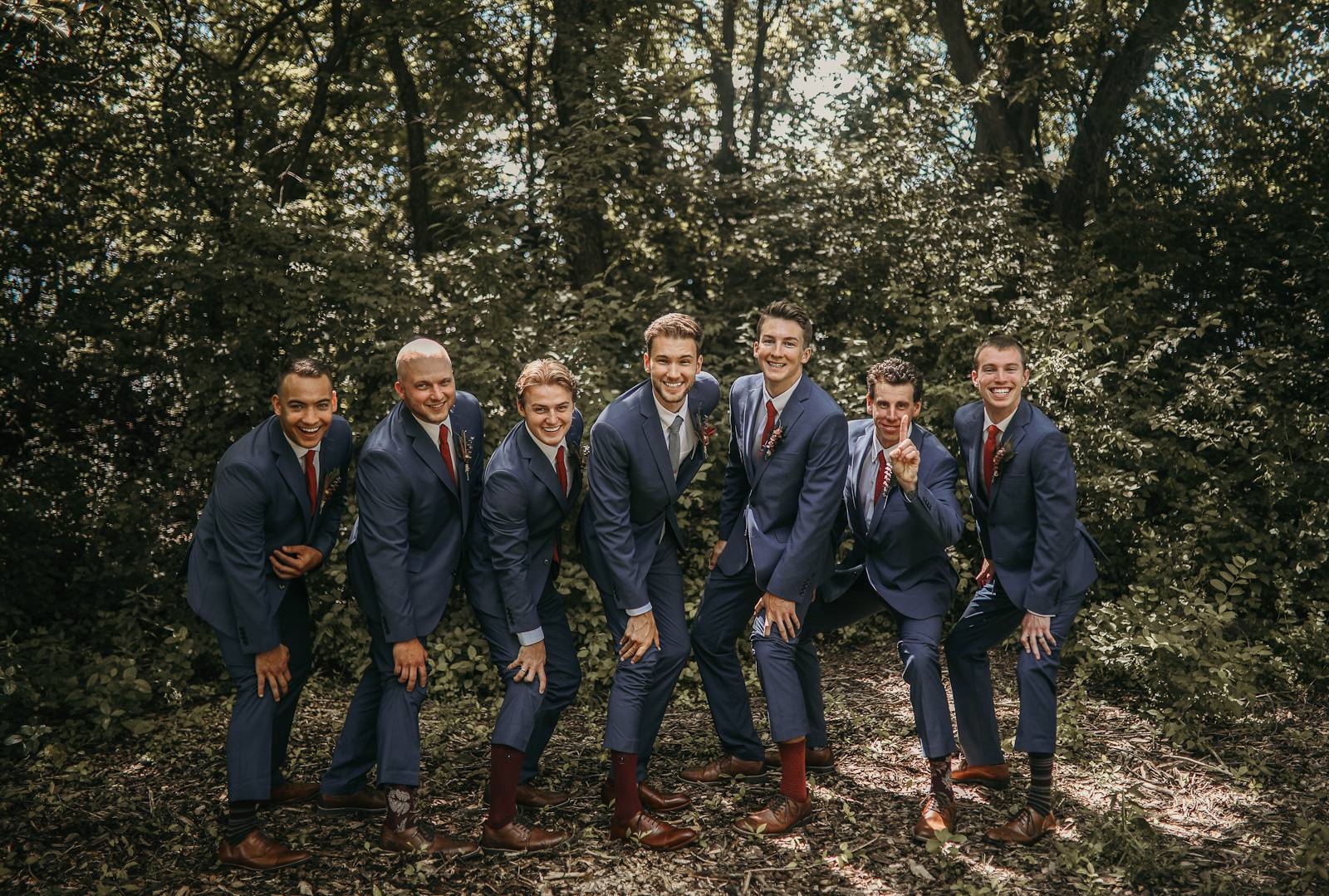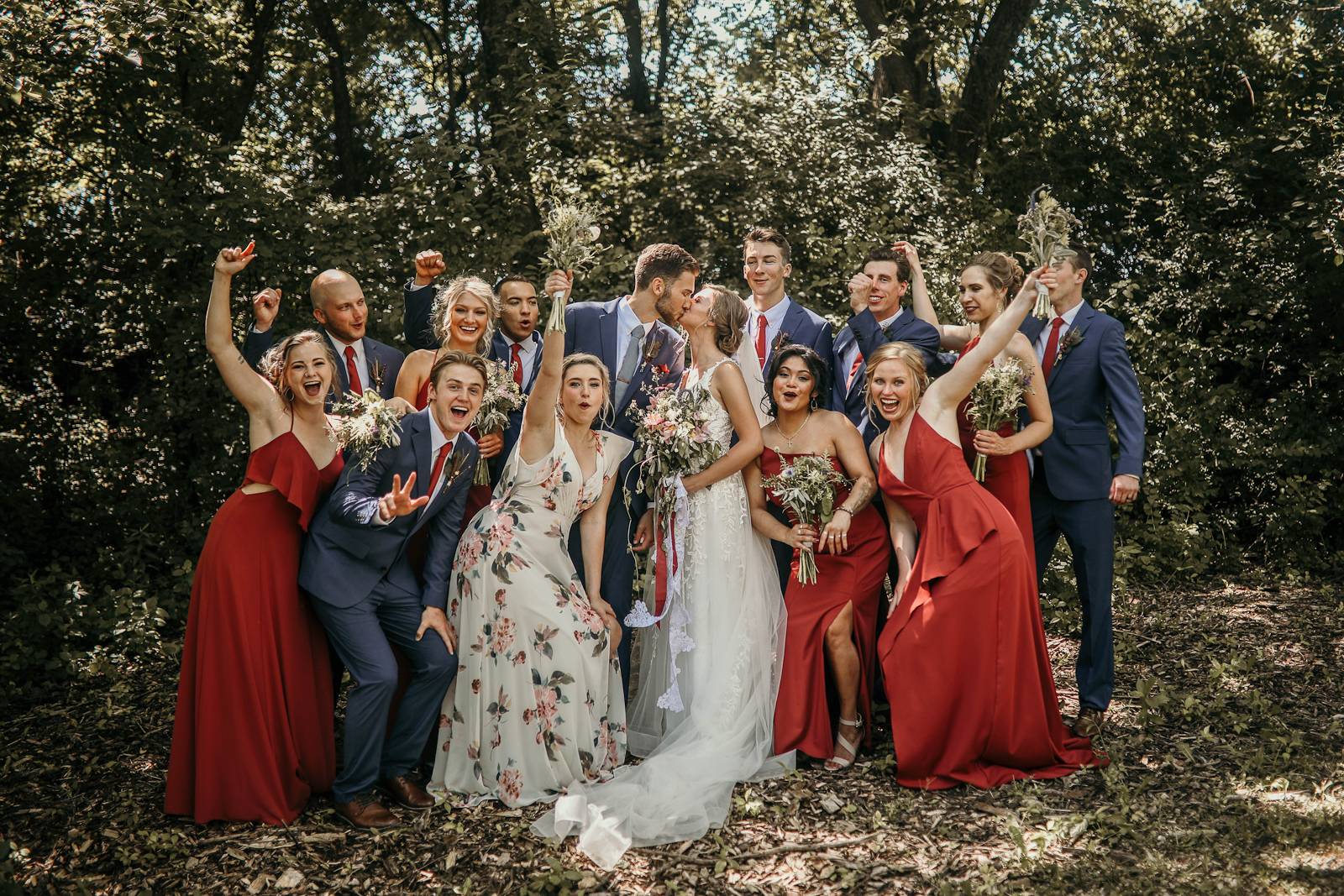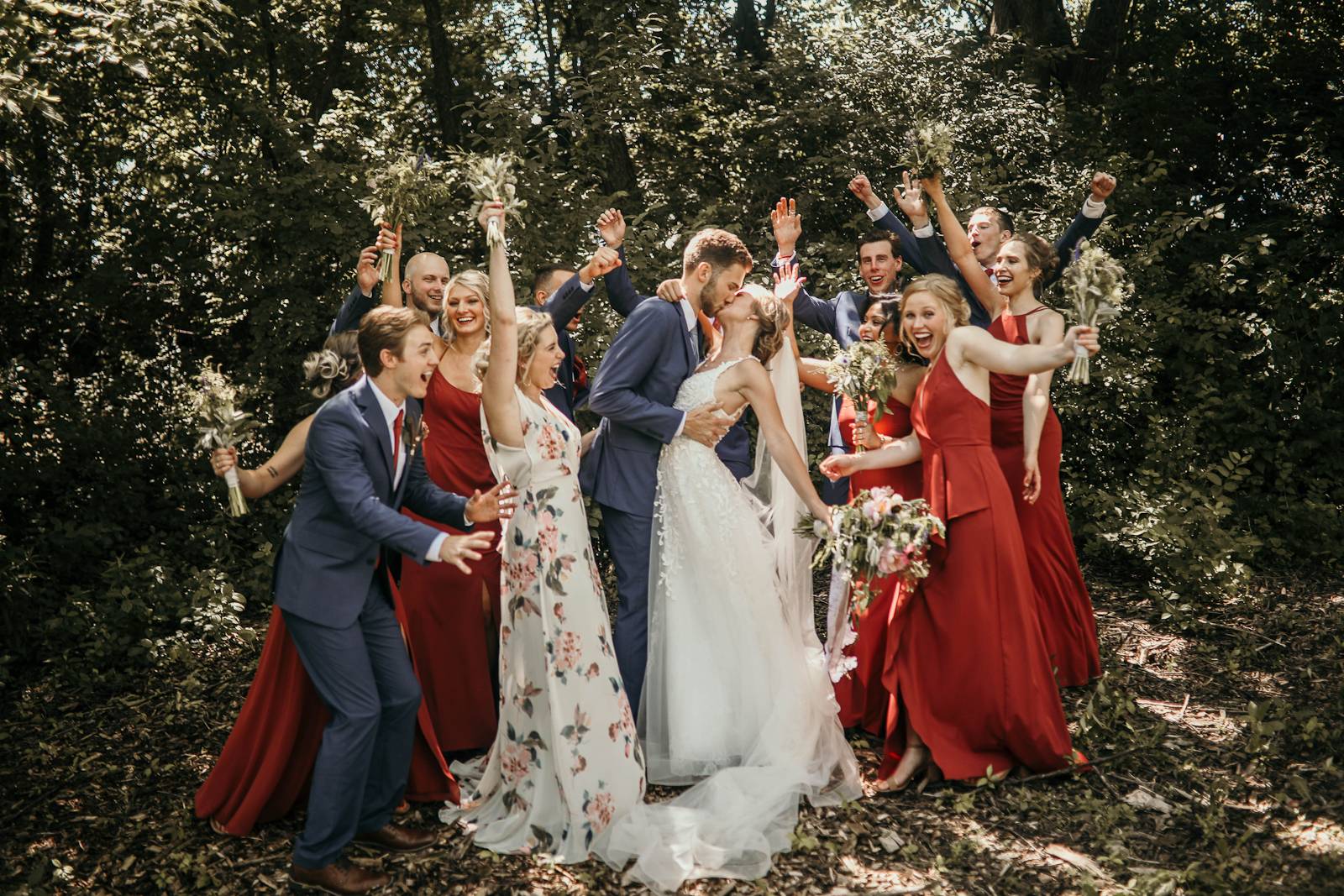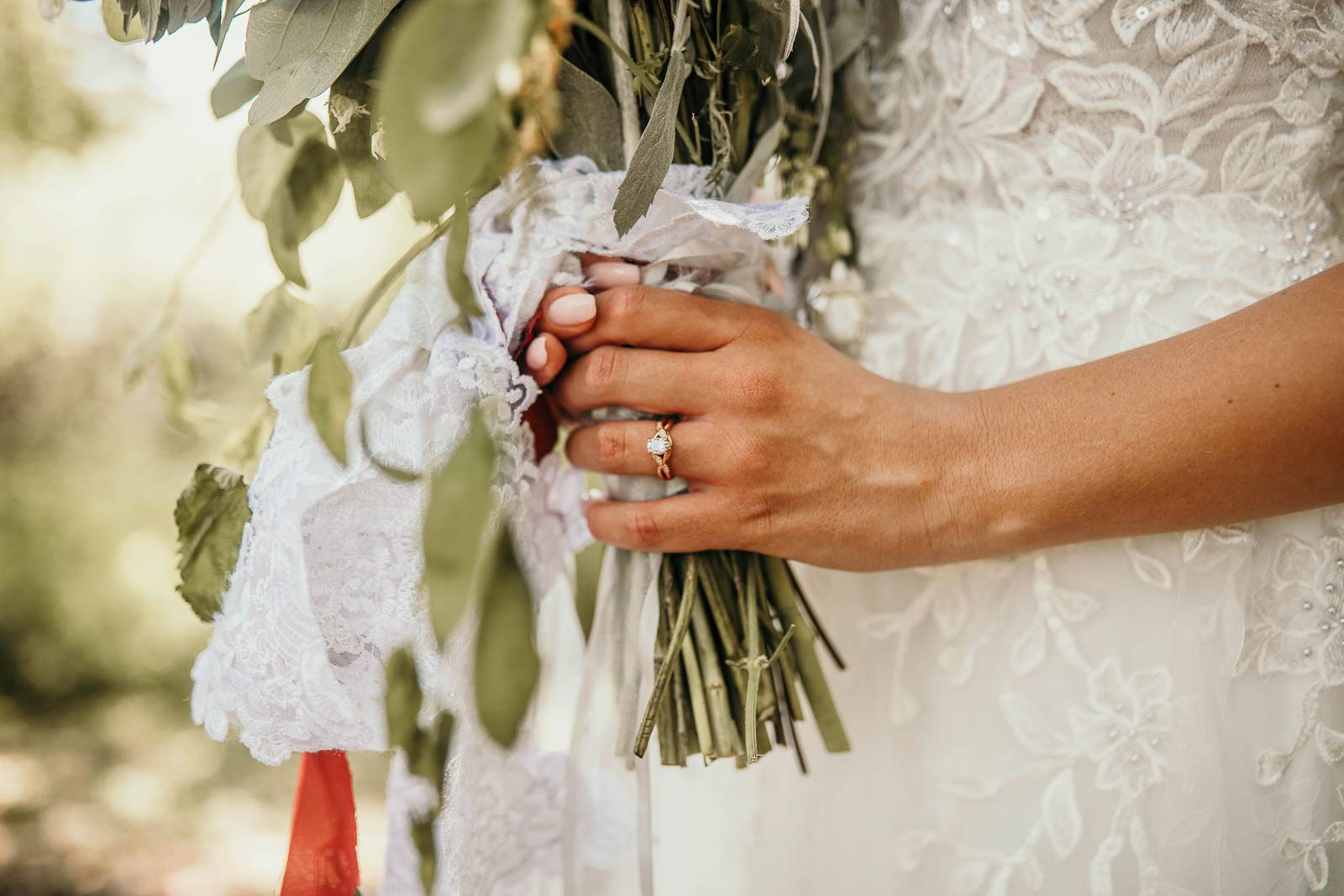 WHAT WAS YOUR INSPIRATION/DESIGN CONCEPT FOR YOUR OVERALL CEREMONY AND RECEPTION DECOR? Funny story because we actually were supposed to get married in Door County, but the venue closed due to Covid a month before! So we scrambled to find a new place, and Harvest Moon Pond was the first place I called and the first to call me back. It was meant to be.
So the original design was inspired by a natural minimalist look of the original venue. I wanted it to look like you were in the middle of a woodland fairytale with greenery everywhere. I had vines climbing up the wall behind the head table. I wanted classic and timeless but wanted our love for nature to be represented.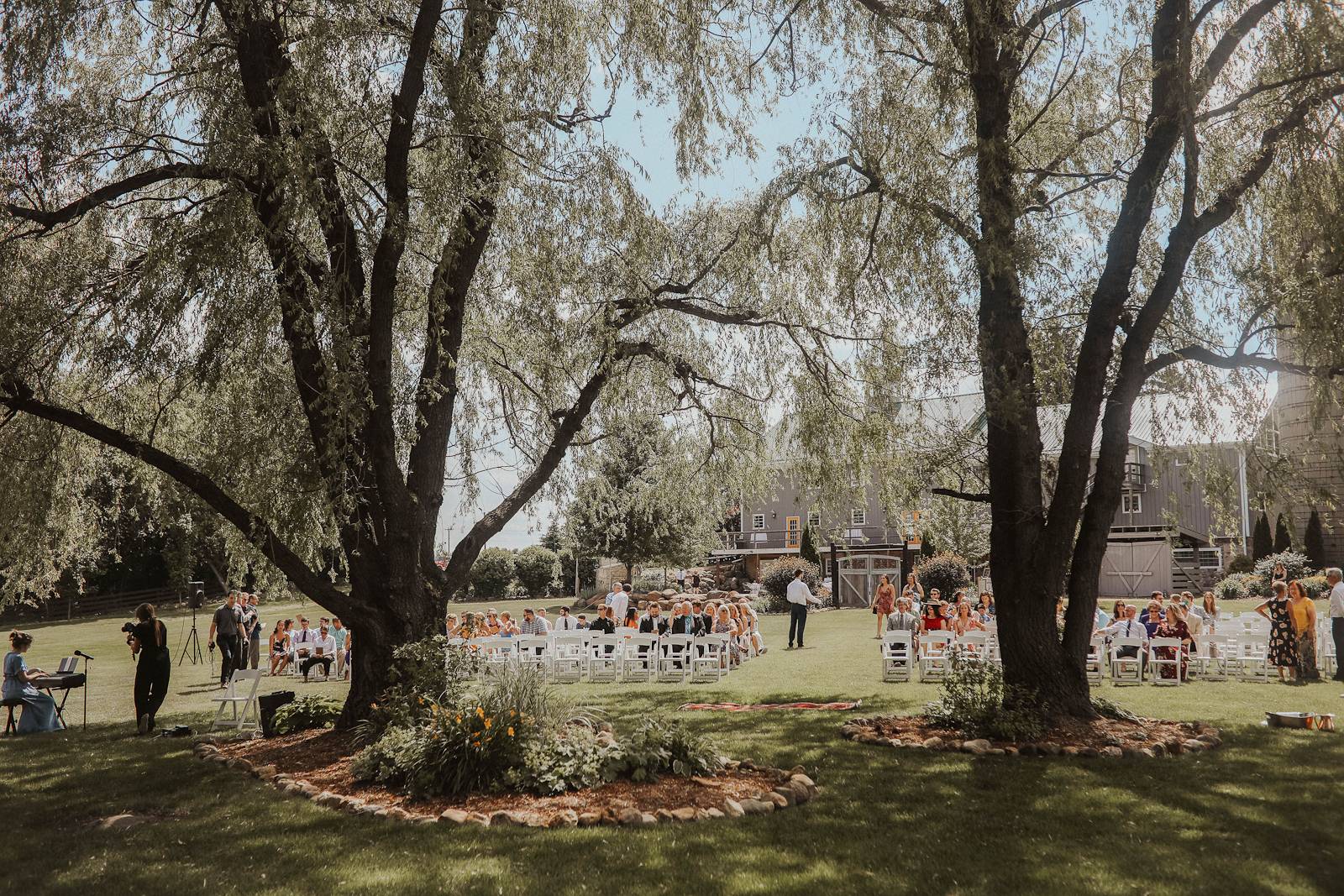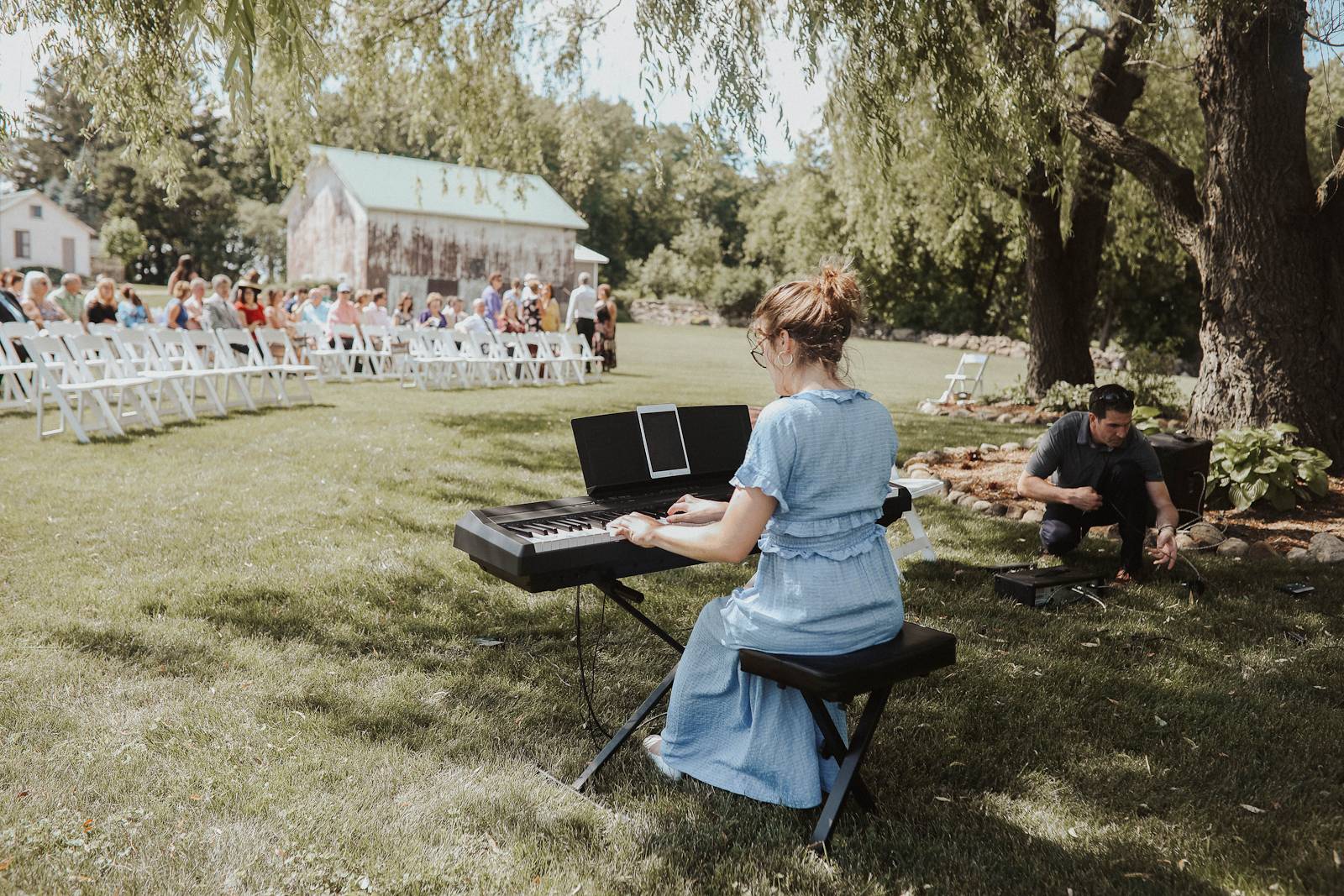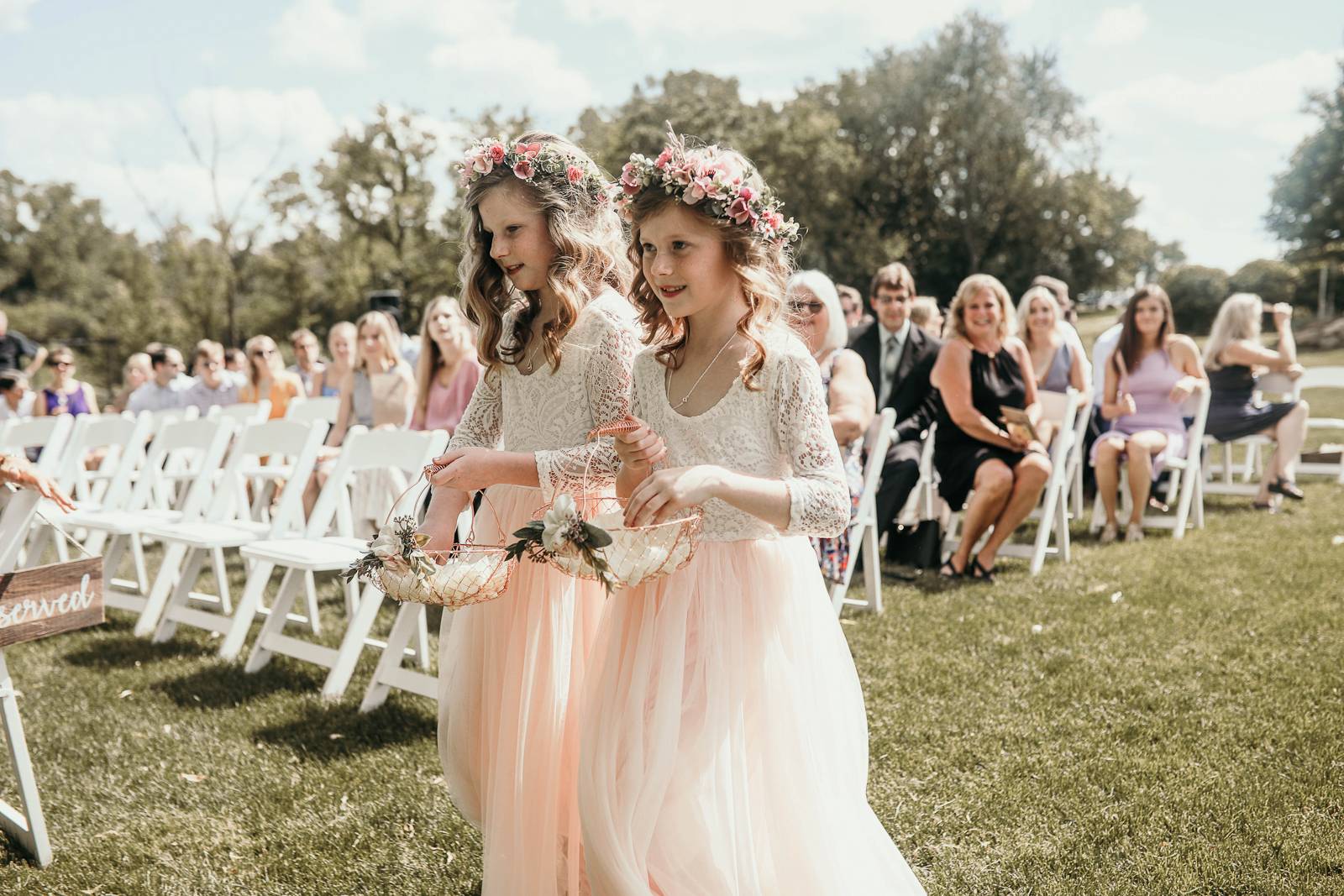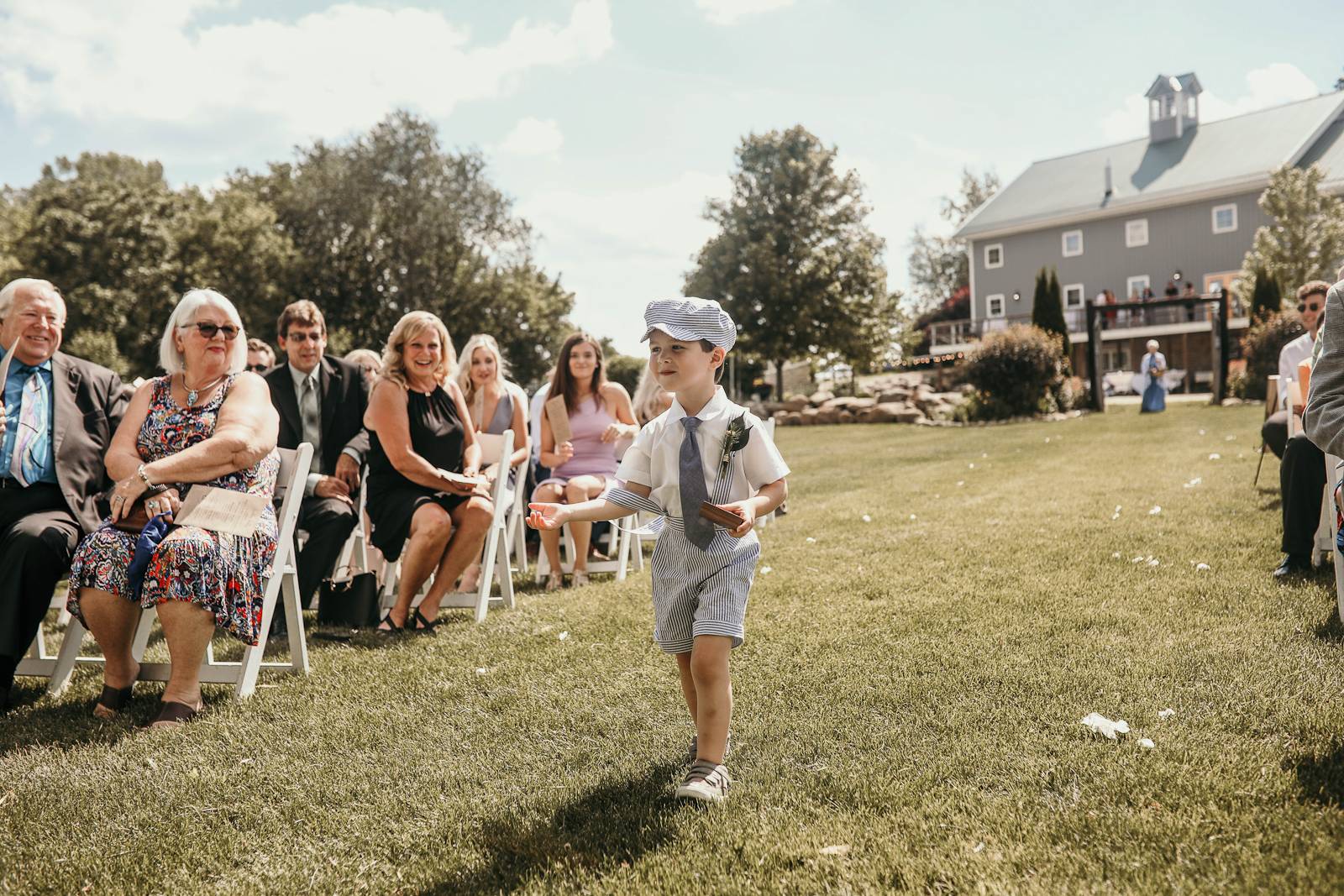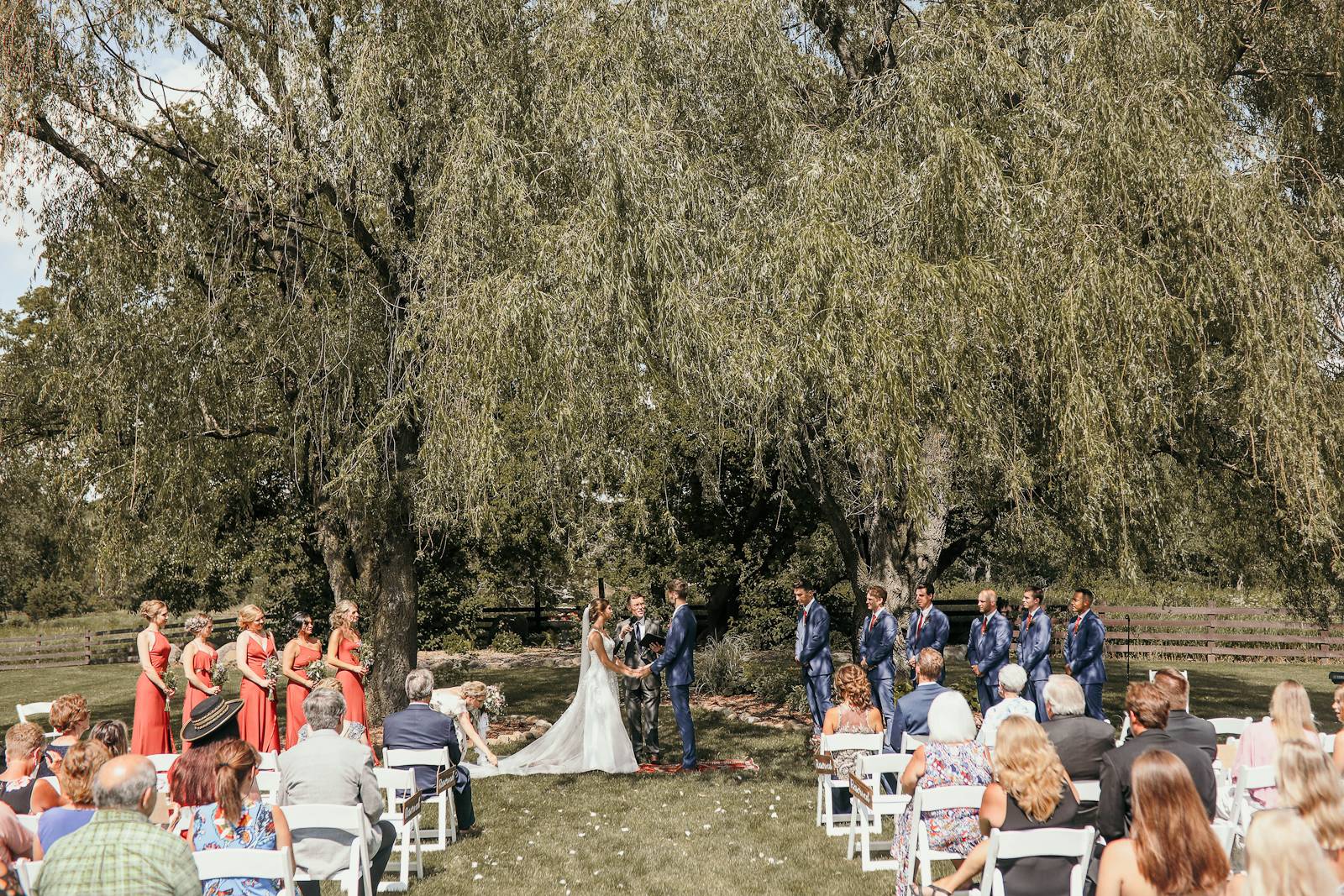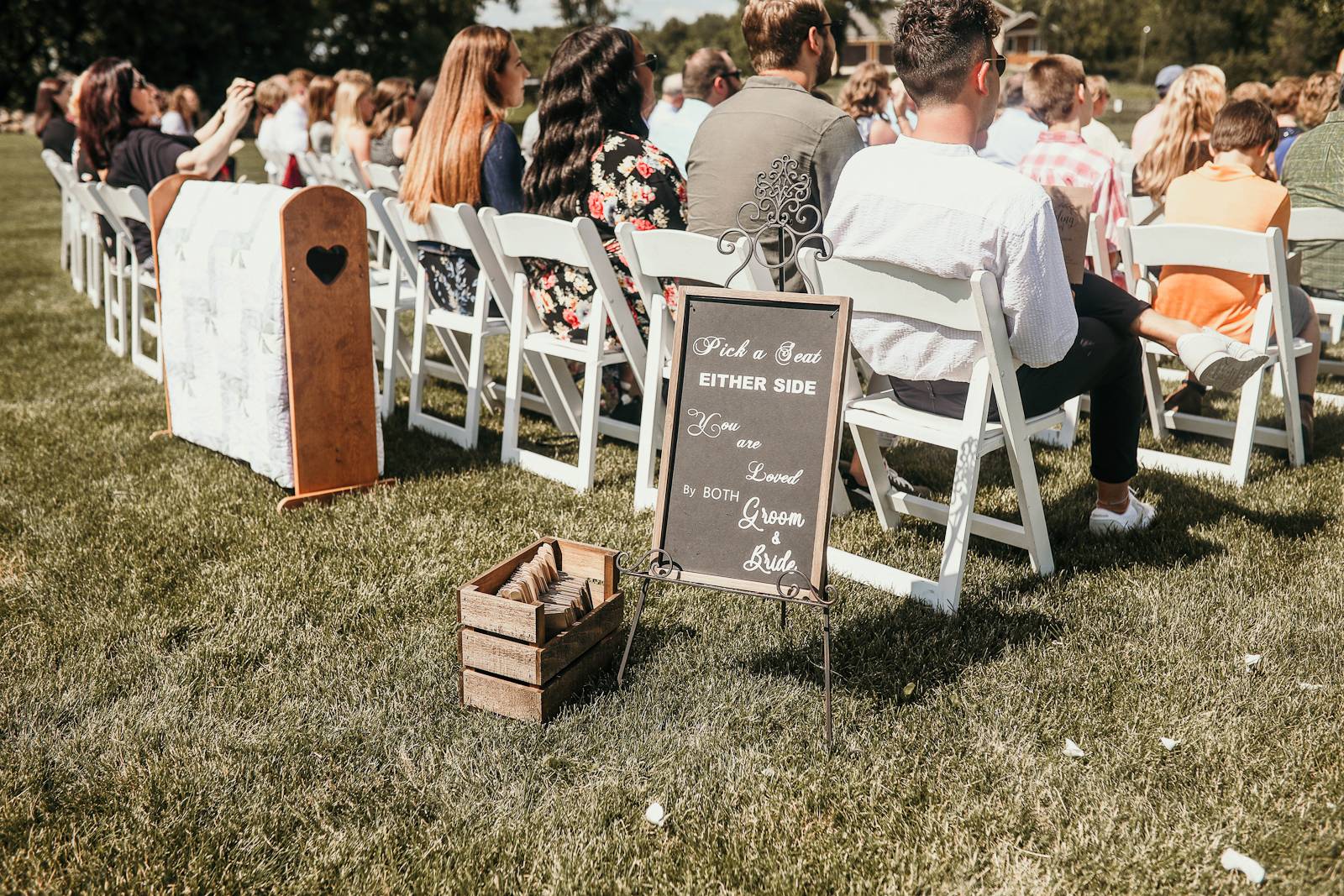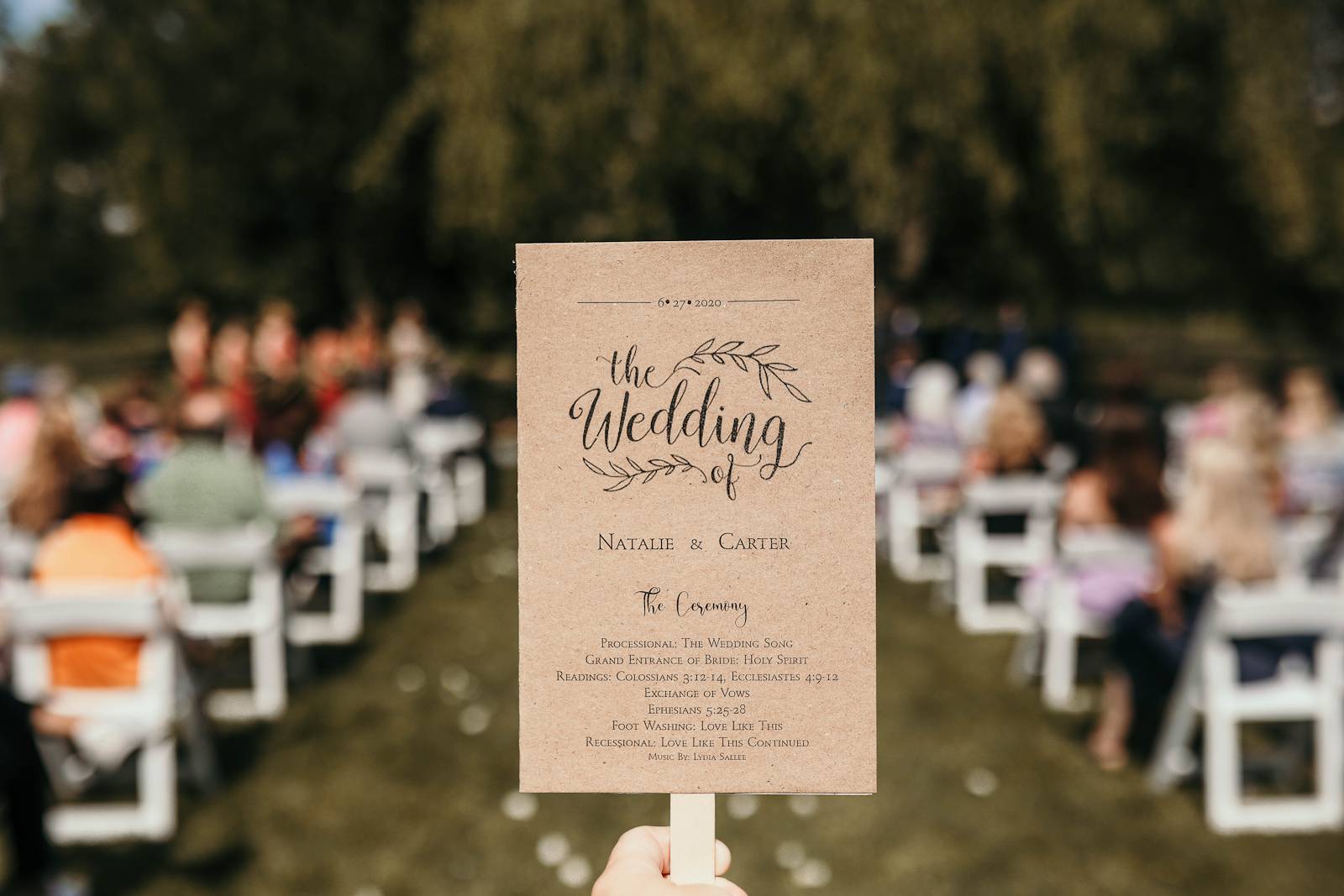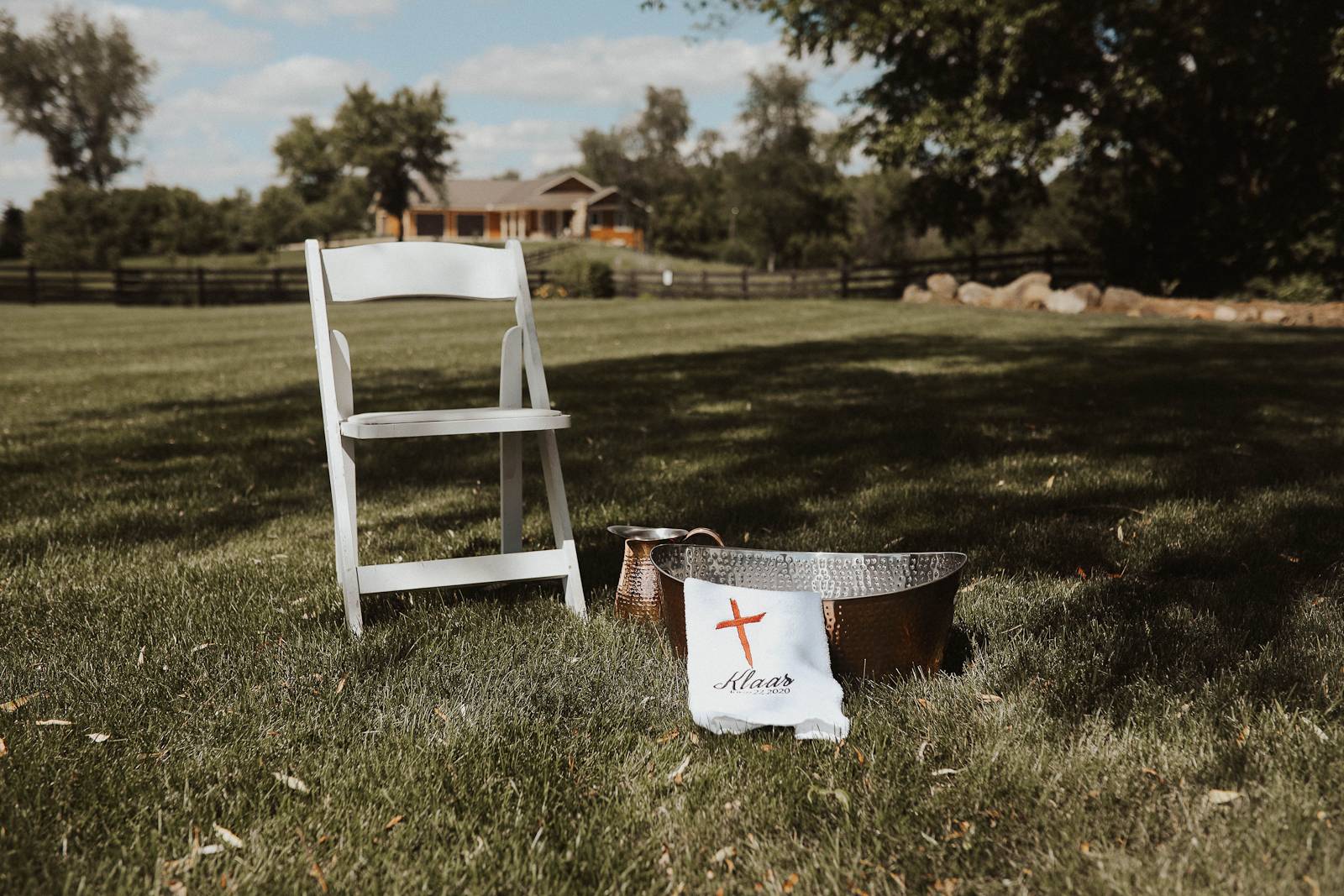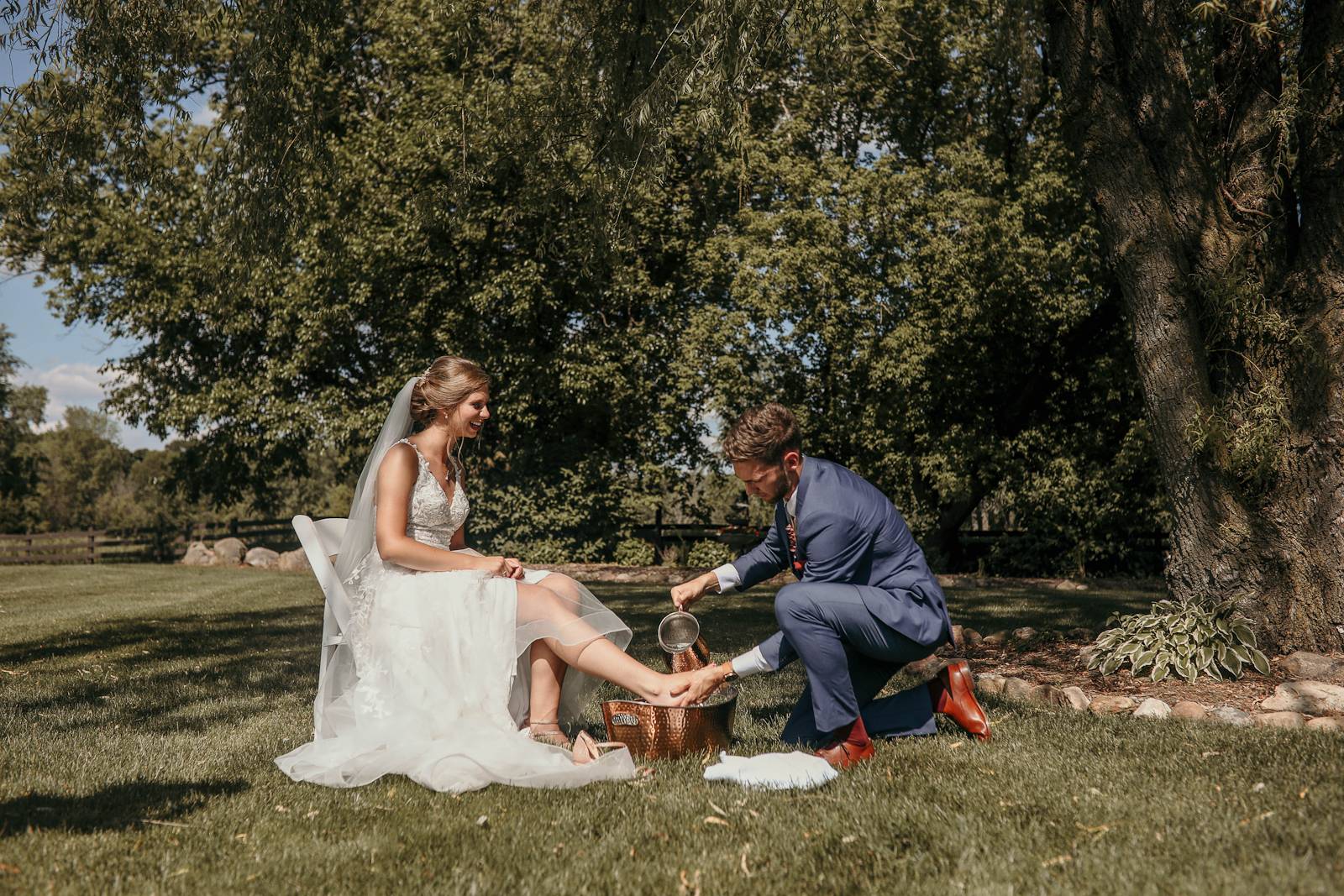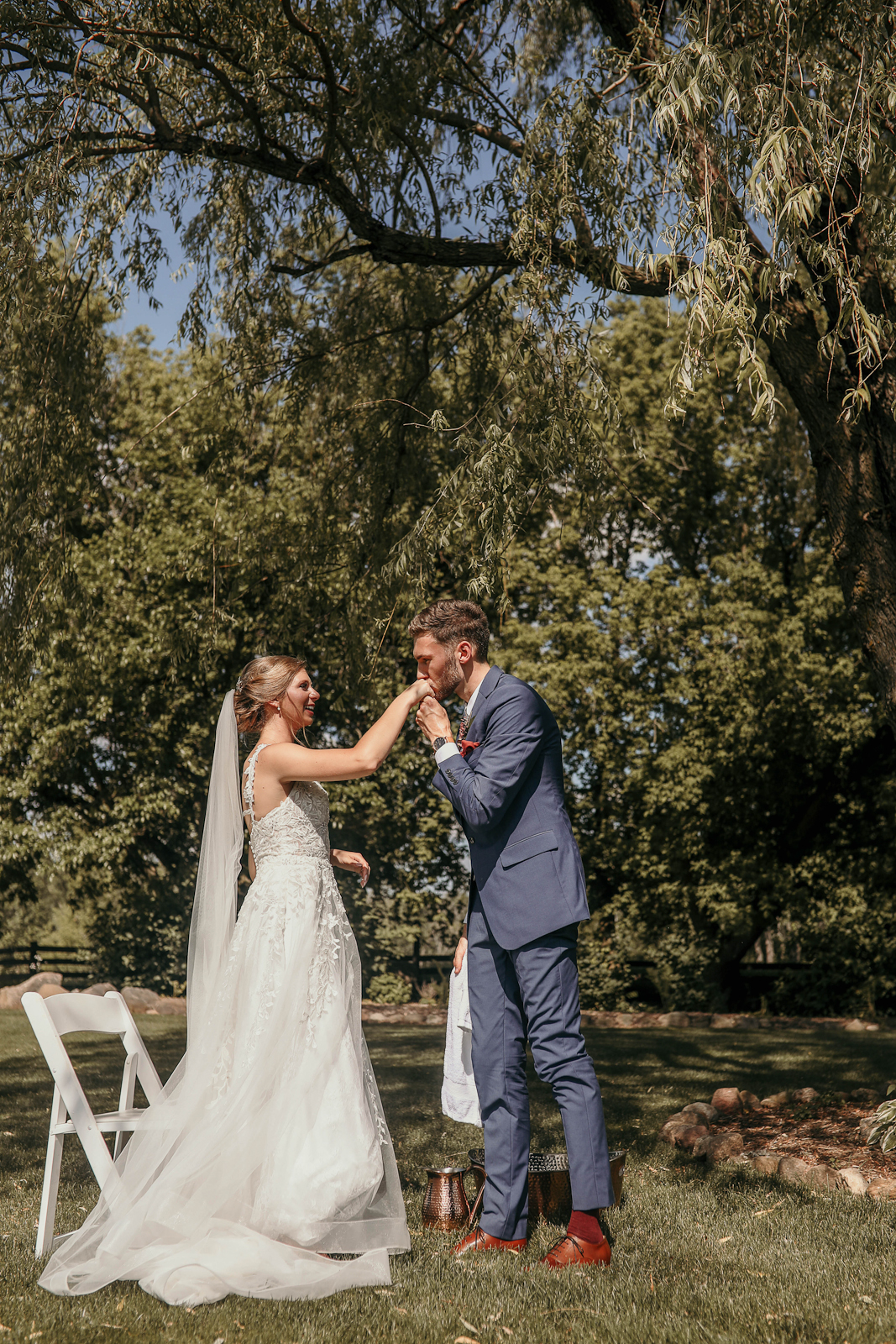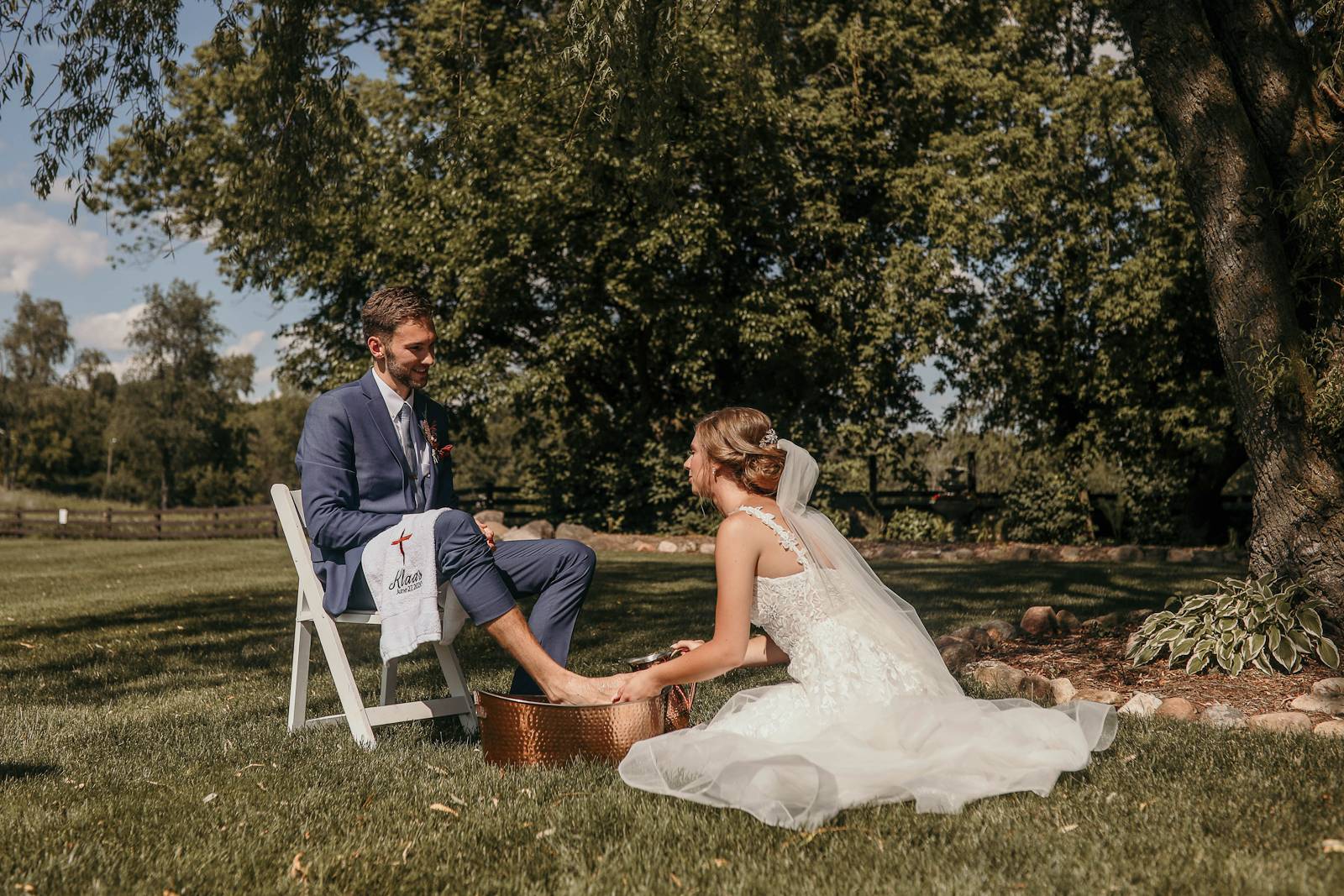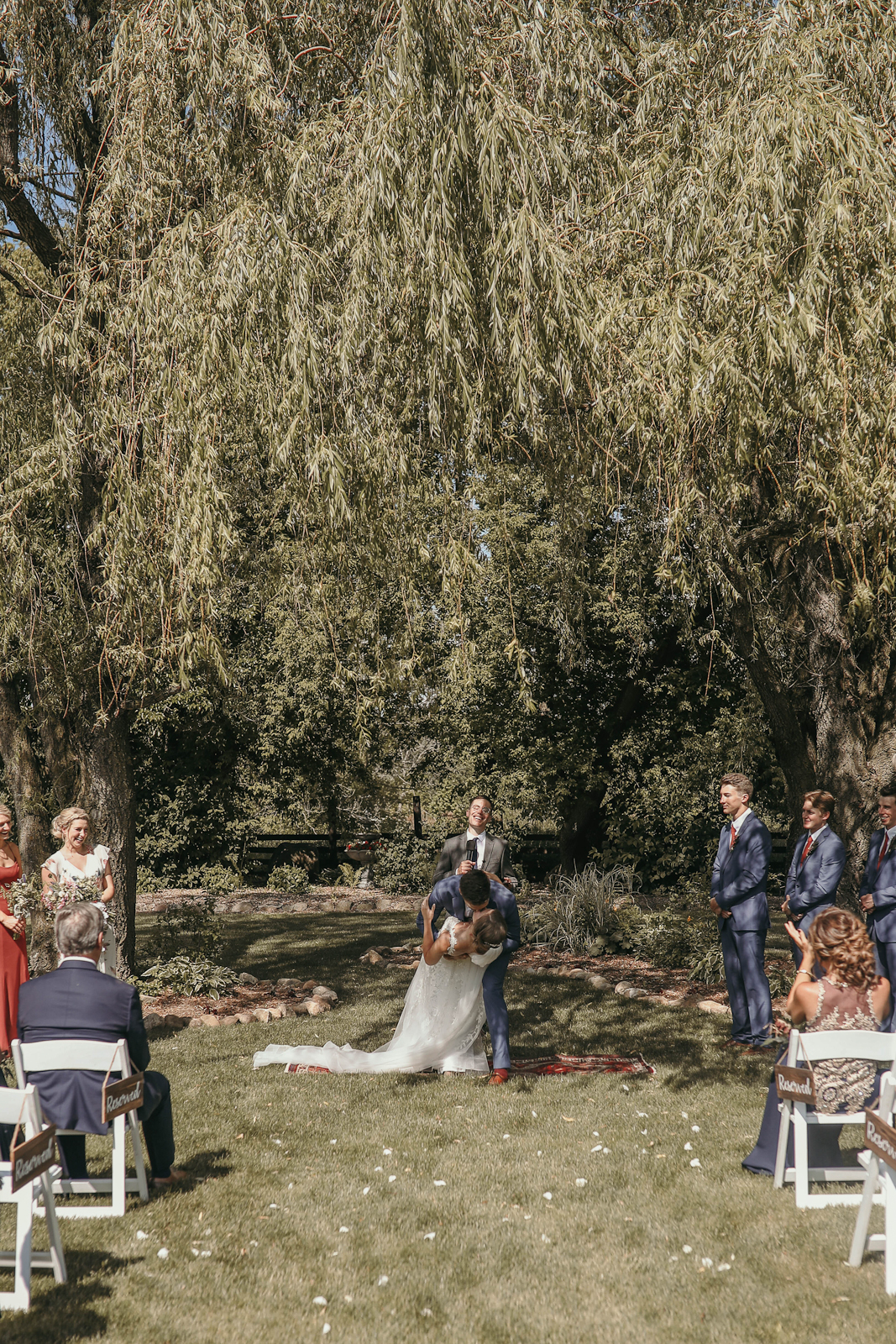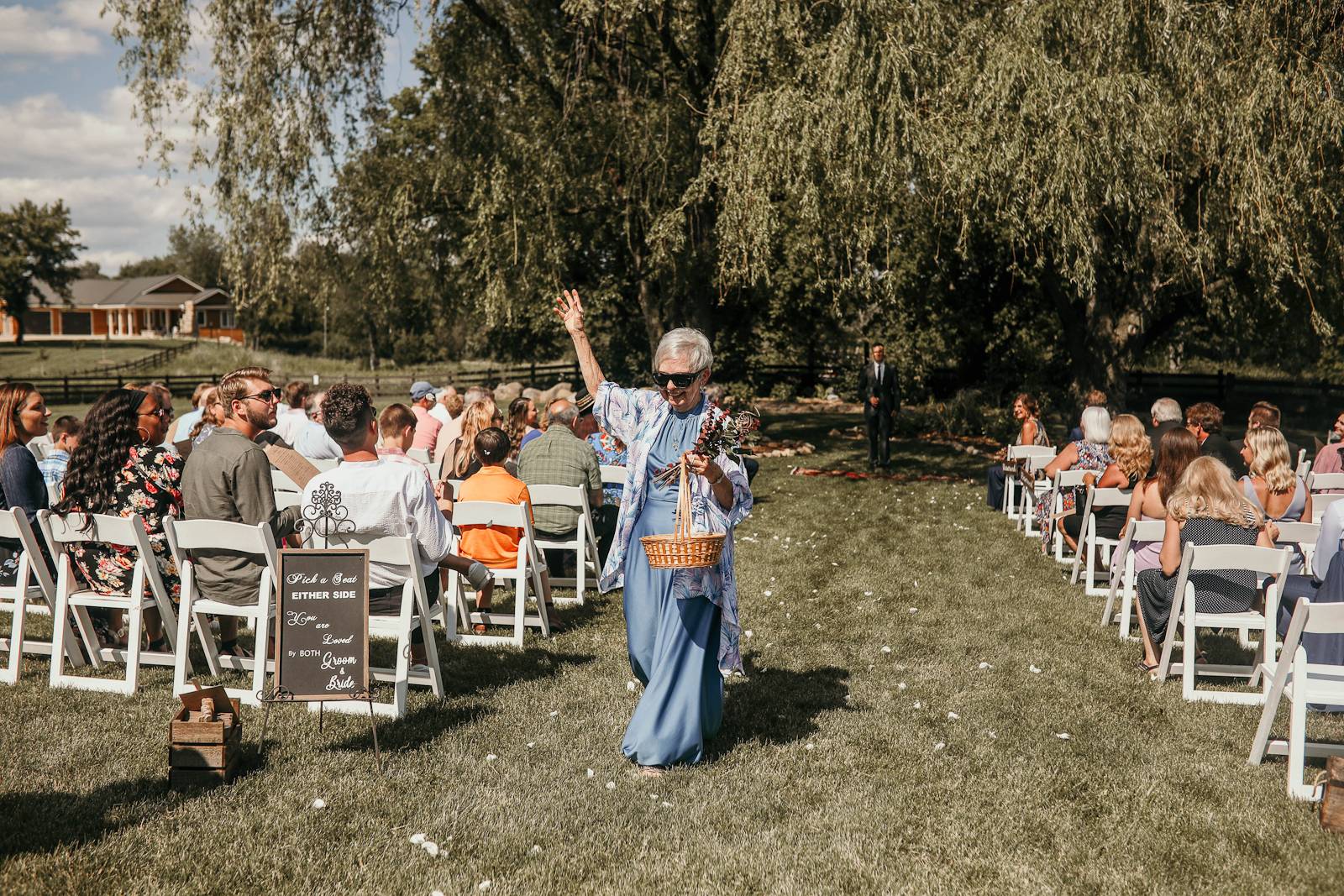 DID YOU USE ANY SPECIALTY CHAIRS, LINENS, CHARGERS, GLASSWARE, OR DINNERWARE? We searched for a year and a half at every Goodwill and St. Vinny's for all of the plates. We had the most darling mismatched plates at every spot!
TELL US ABOUT THE FOOD, DESSERT, AND ANY SPECIALTY BEVERAGES ON THE MENU: We had Dickey's Barbeque cater and had multiple guests tell us it was their favorite wedding food ever. Who doesn't love a delicious BBQ buffet!?
The dessert was an assortment of pies and treats from a place in door county. An ode to our original wedding plans alongside our cake from Nothing Bundt Cakes!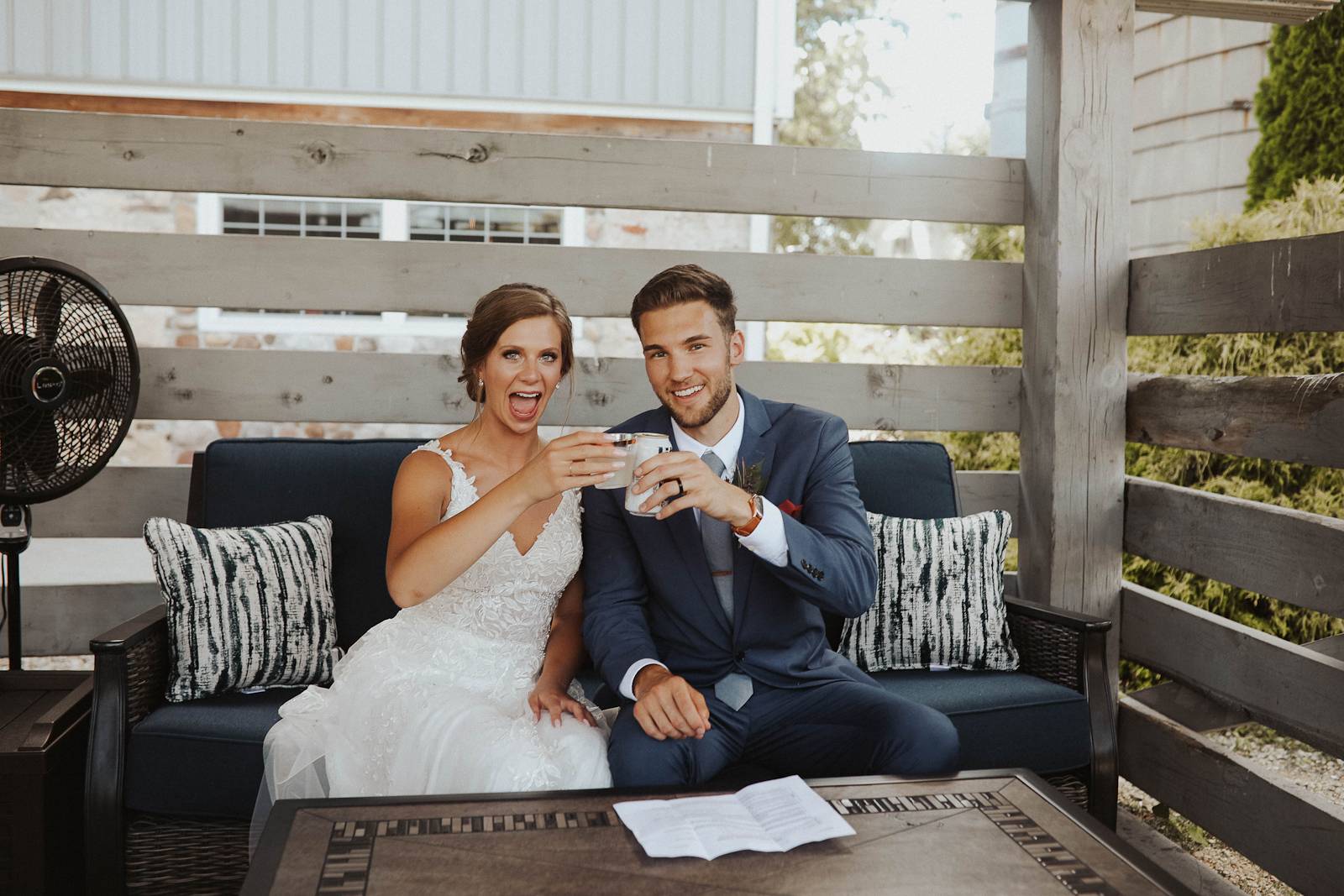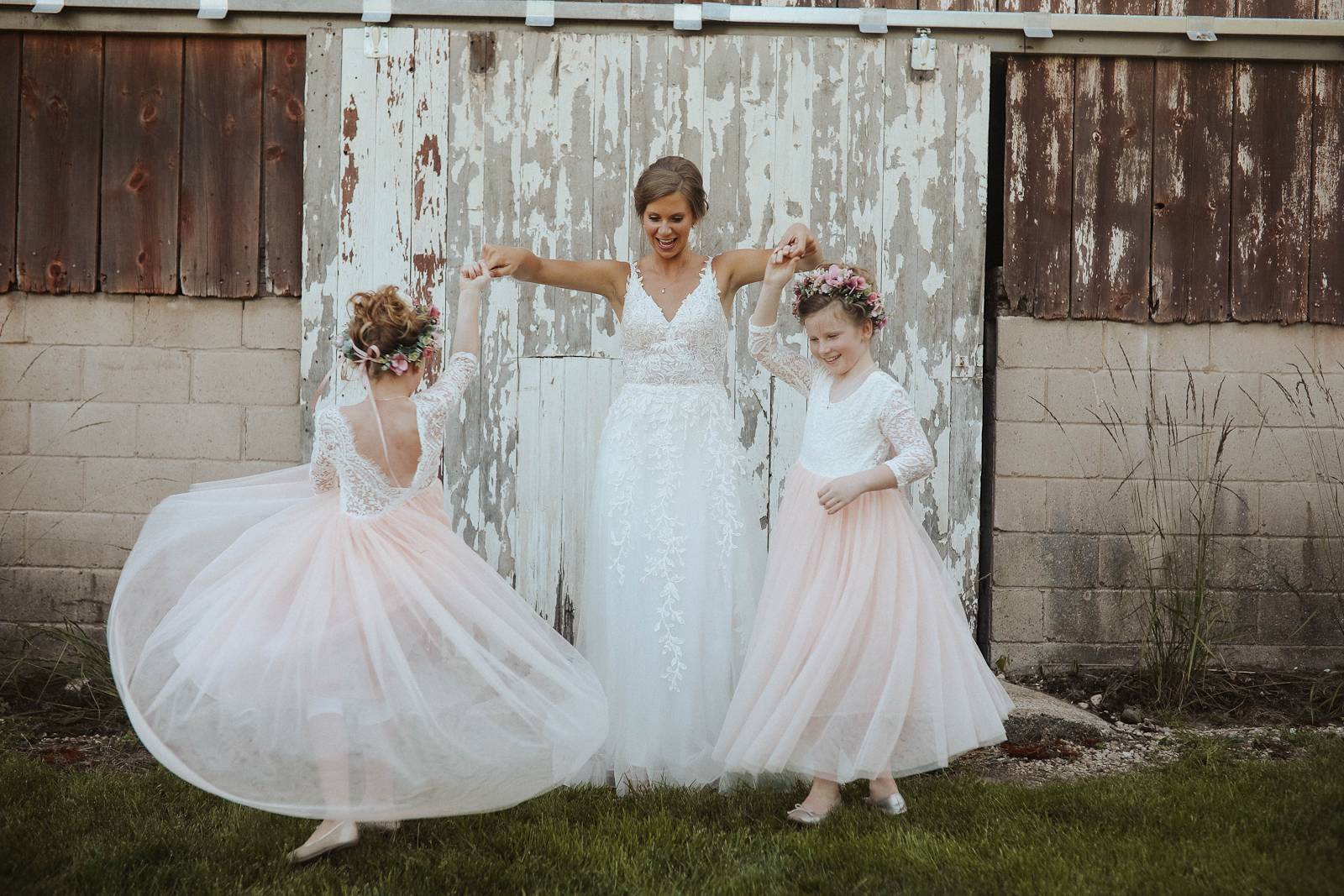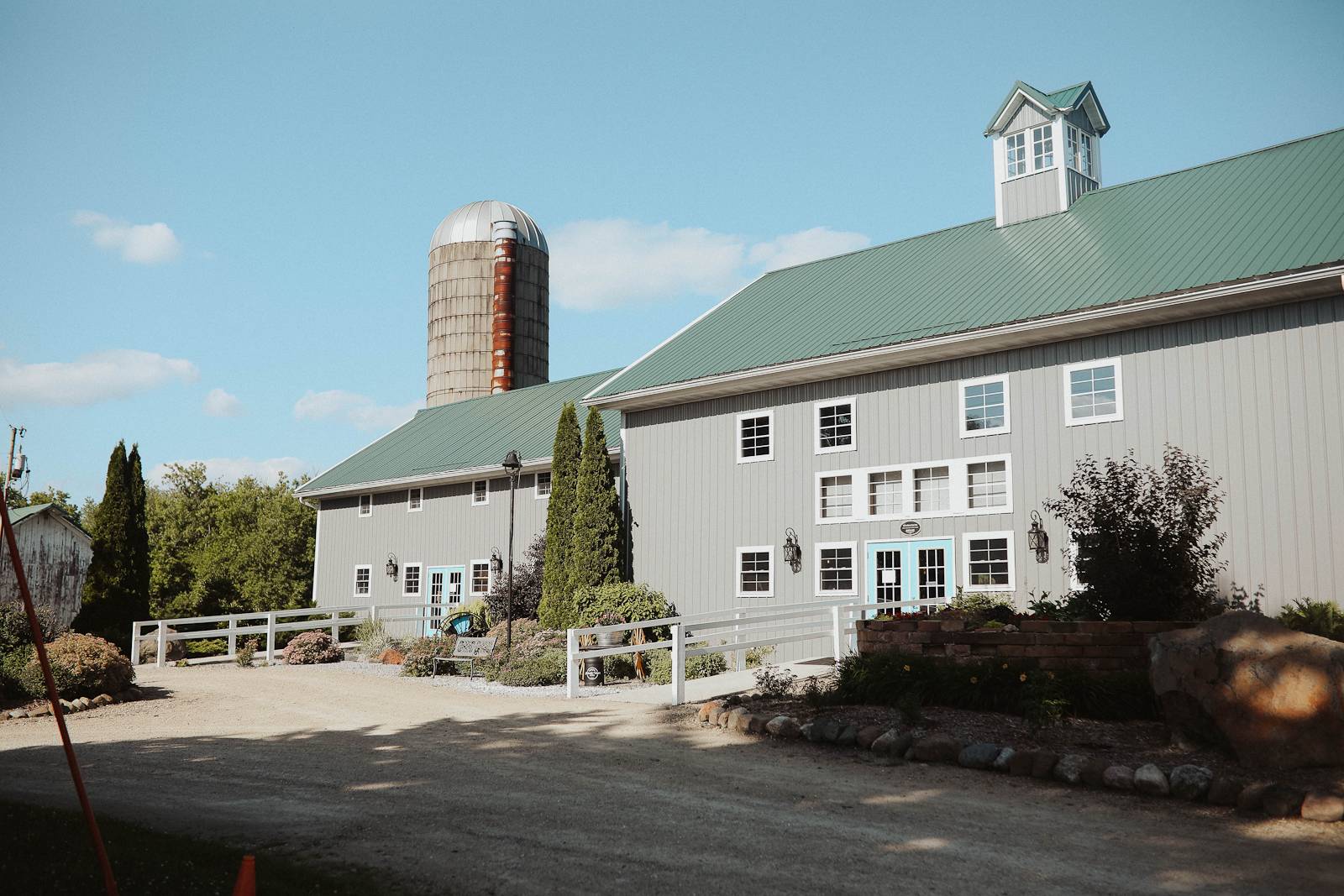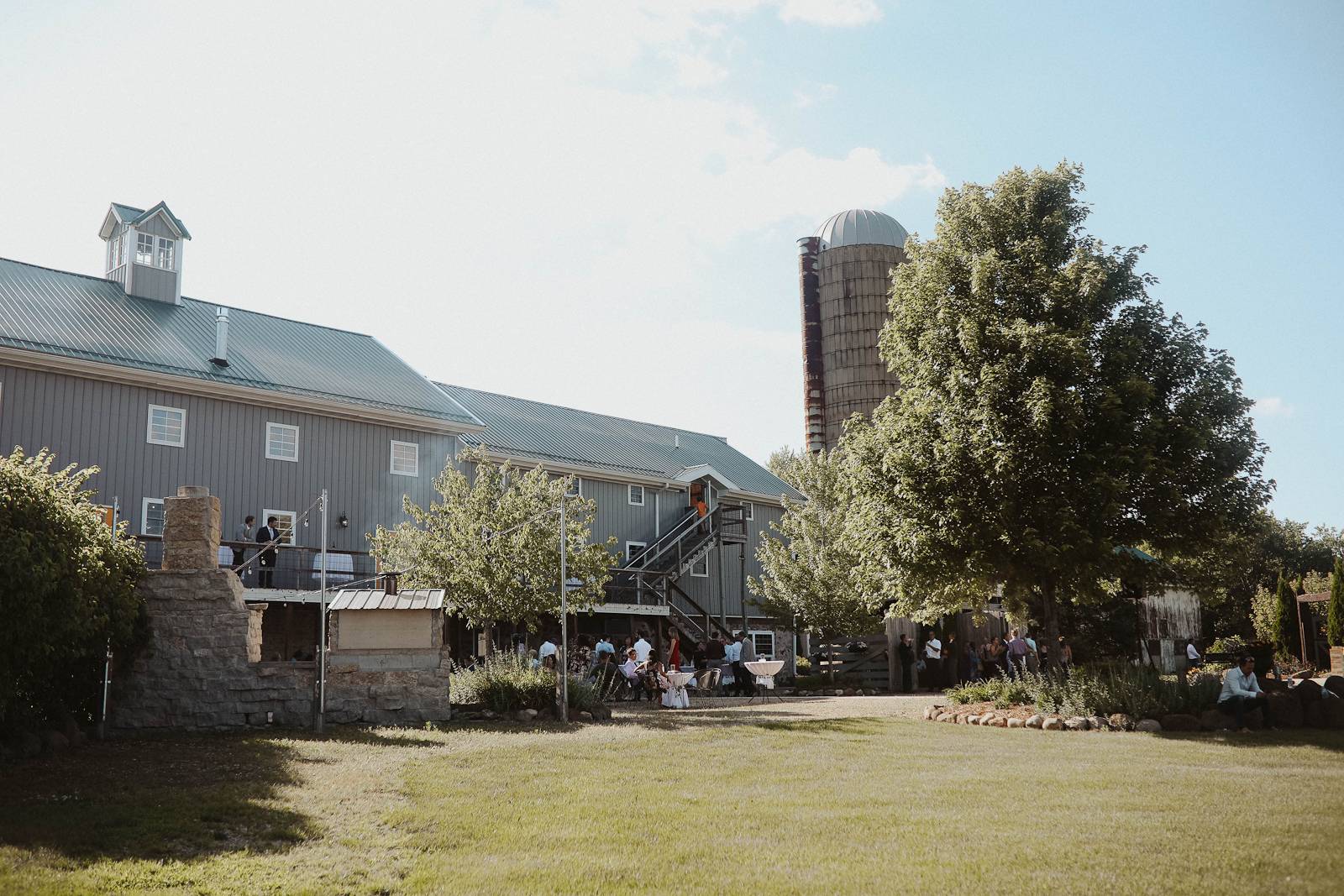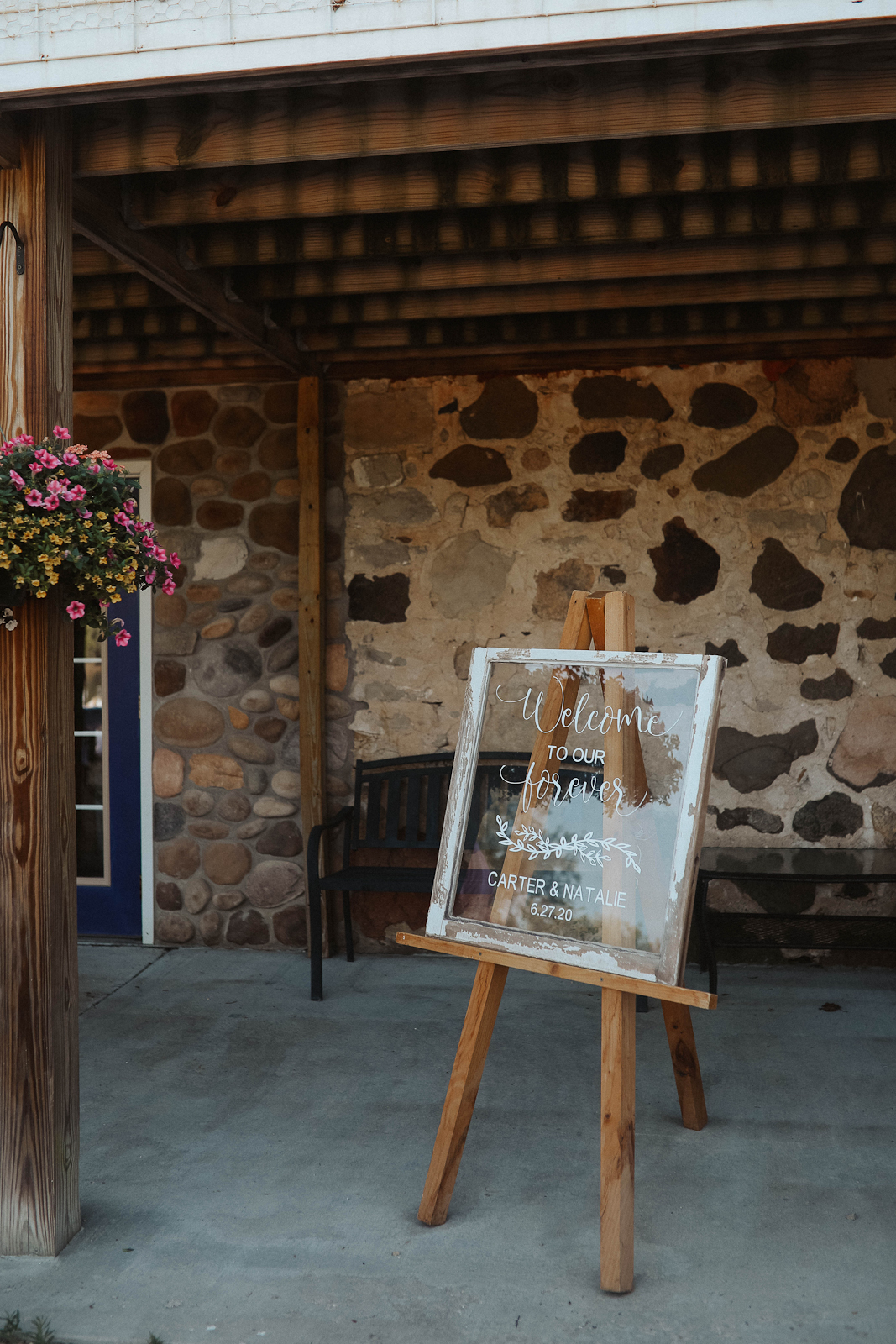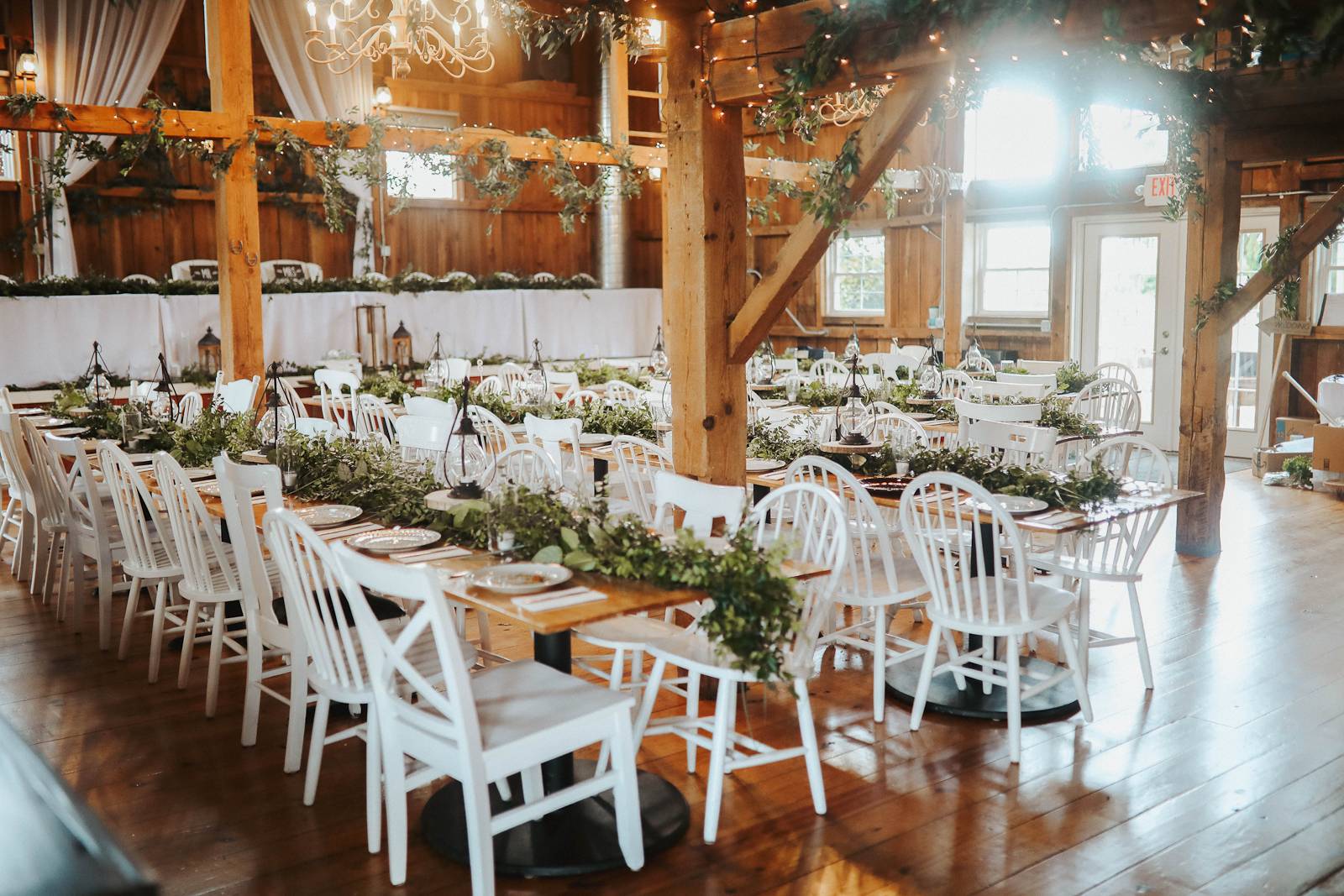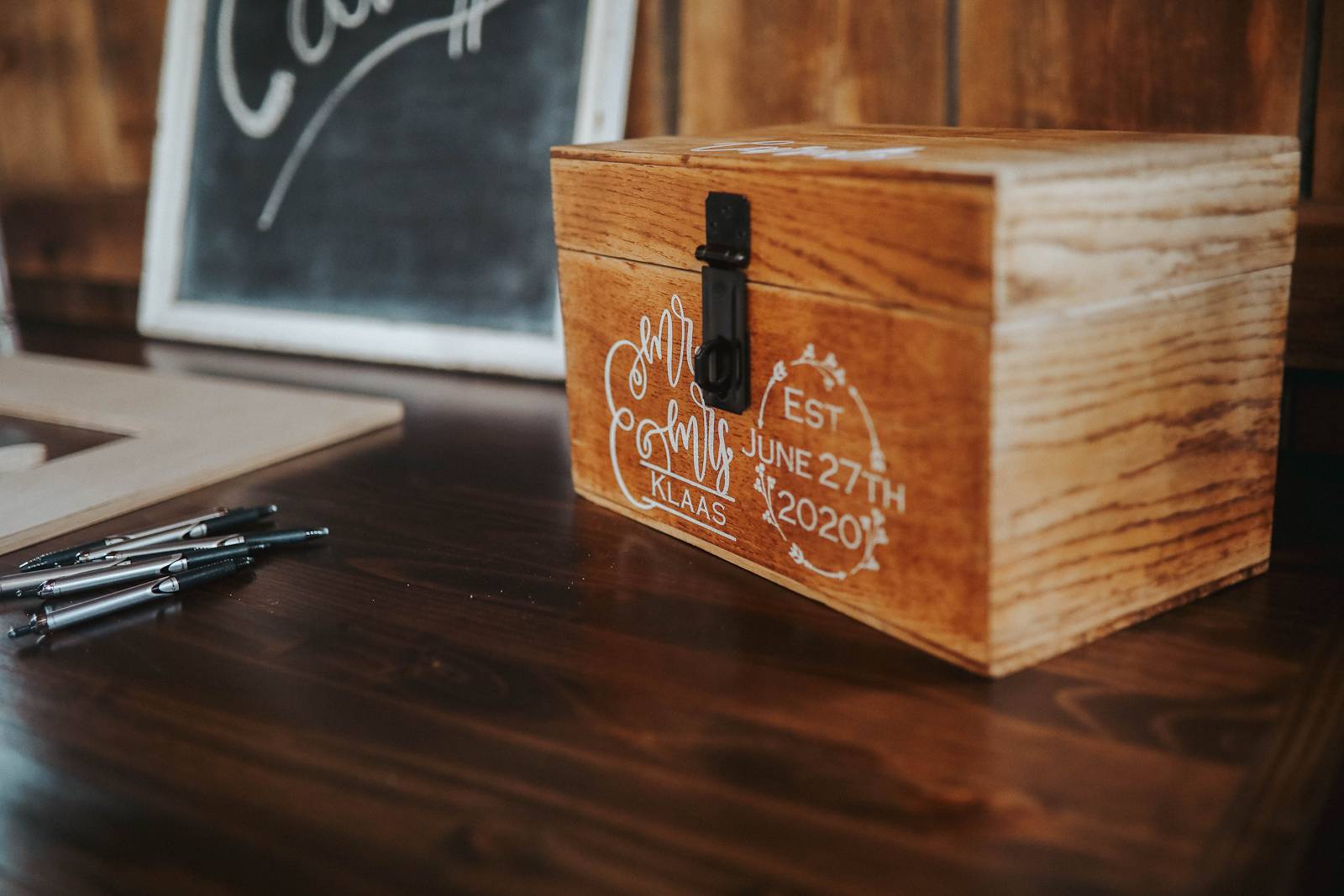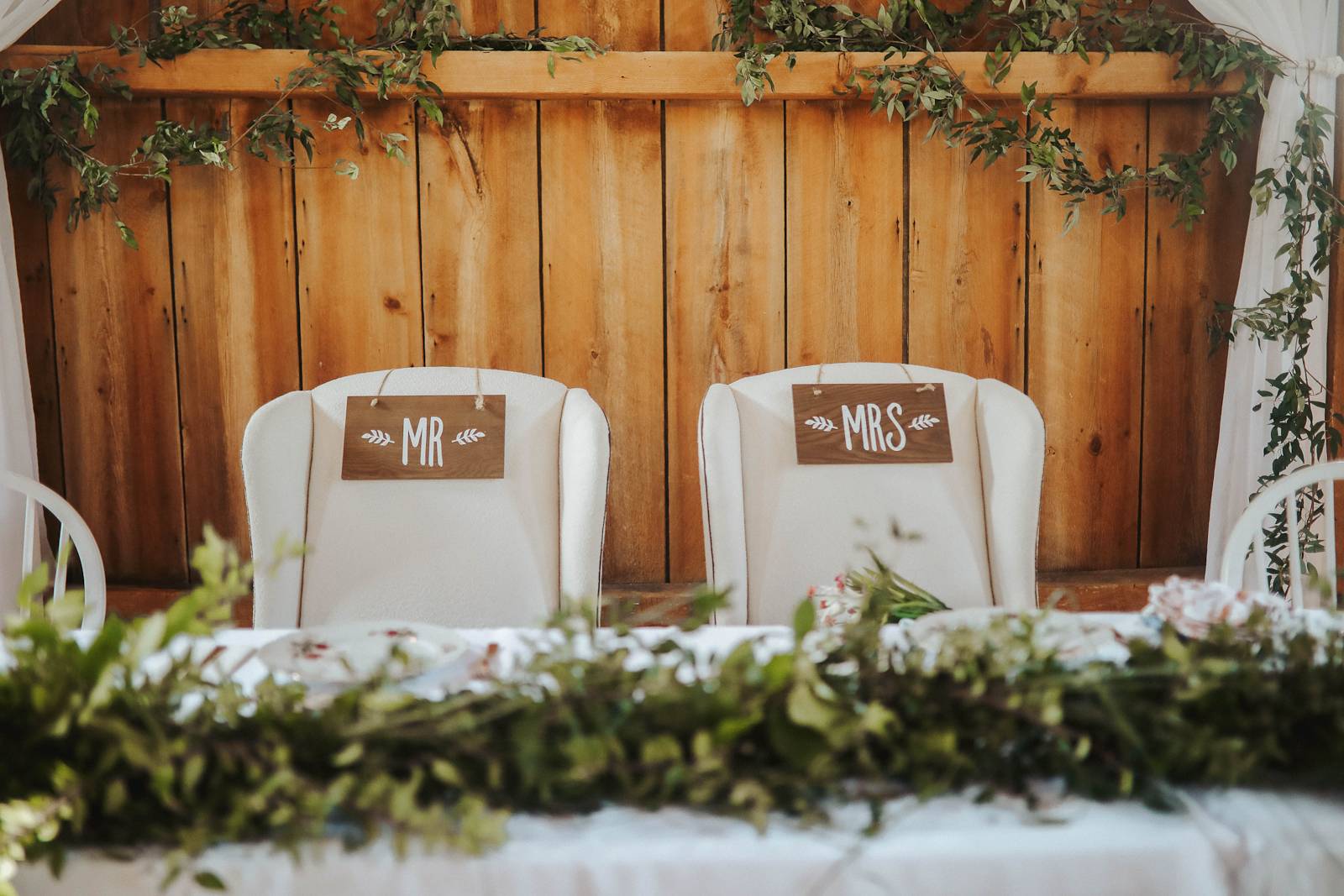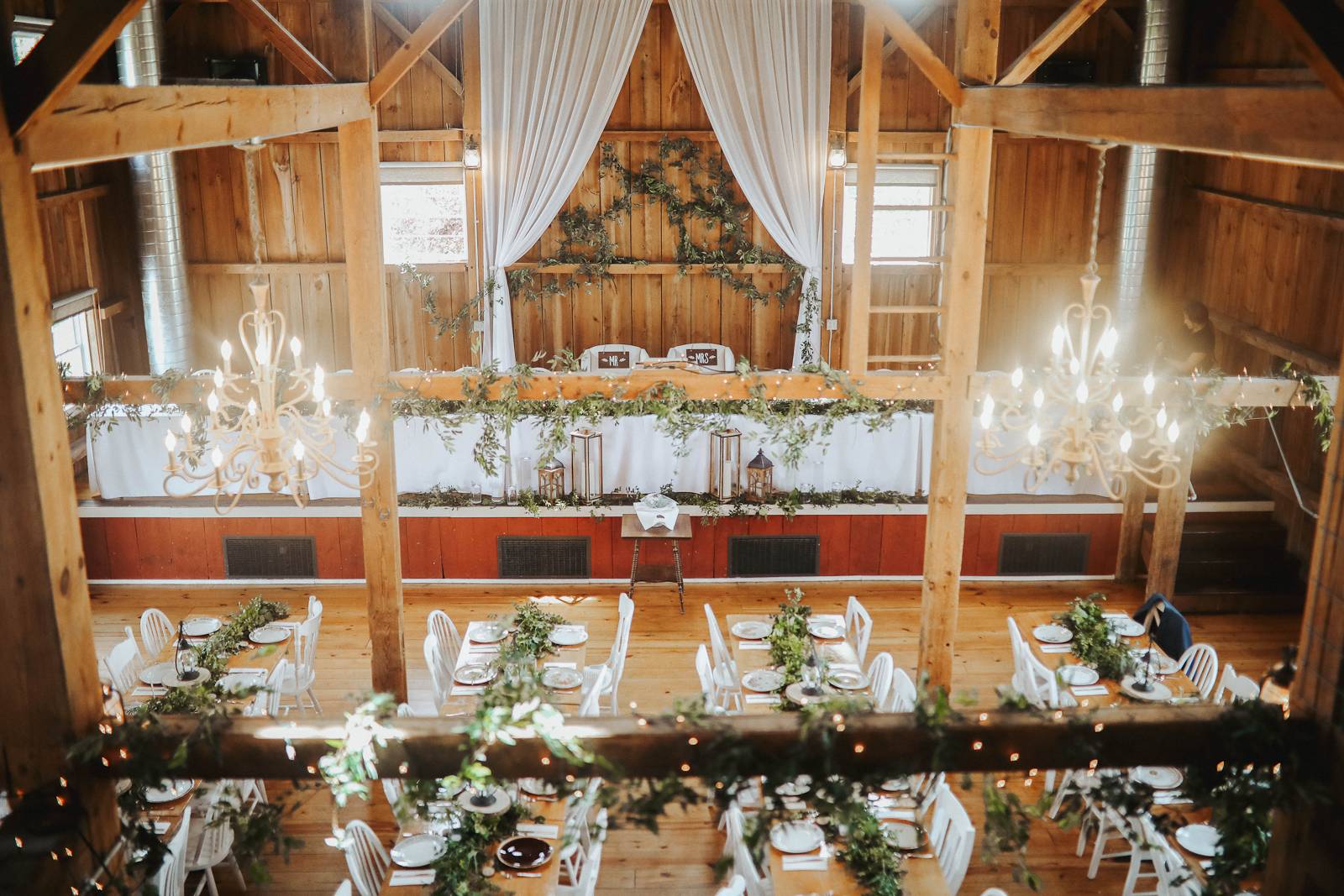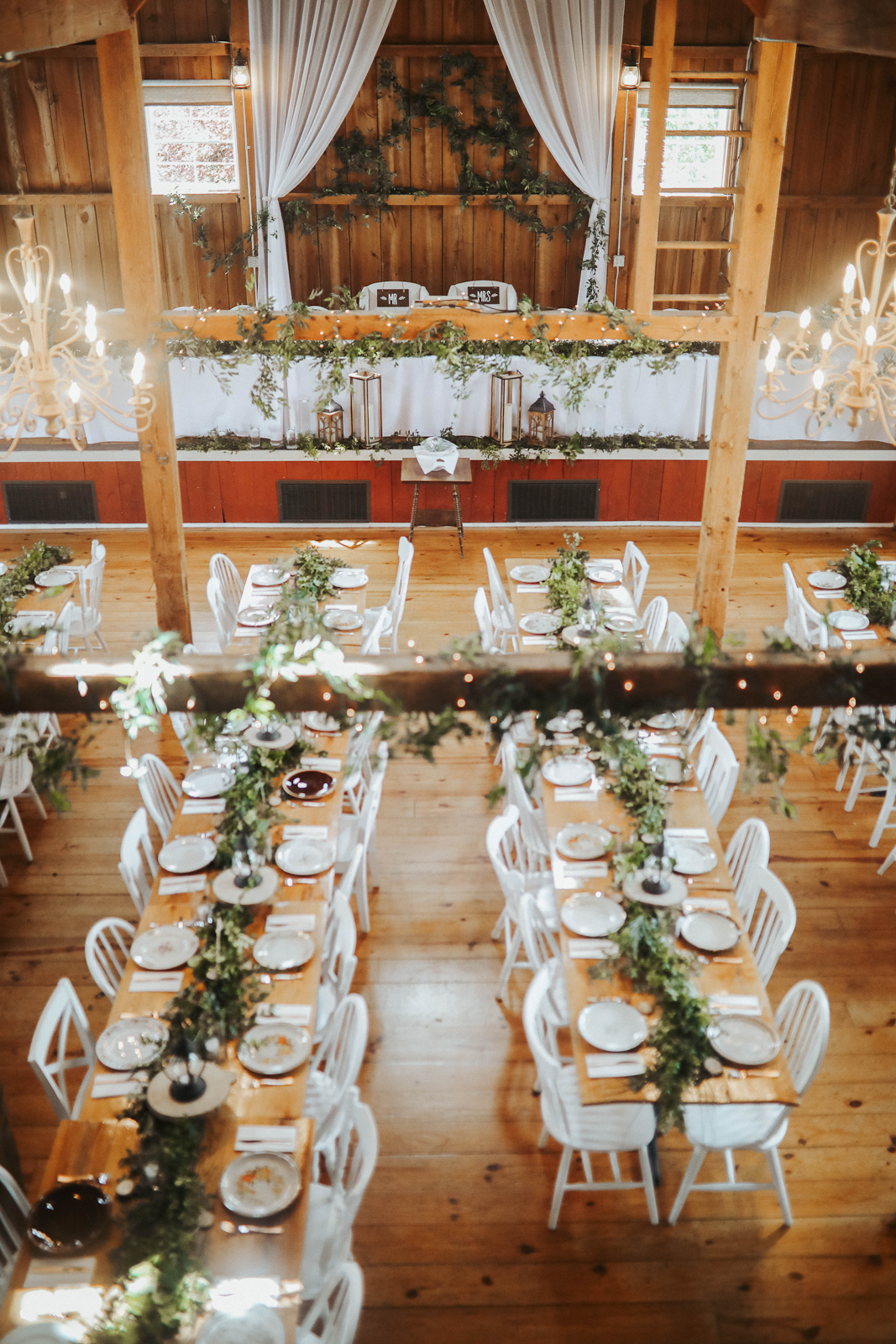 WHAT WAS YOUR FAVORITE MOMENT FROM YOUR WEDDING? How can I pick just one? Our first look will have to be it. It erased all the nerves to see each other beforehand. It was so beautiful to get to spend a bit of time JUST US on such a busy day.
TELL US ABOUT YOUR HONEYMOON PLANS: We were supposed to go to Costa Rica, but Covid had other plans, so we road tripped it down to Miami, Florida, and spent time in Key West too! We look forward to a future Costa Rica trip where we will go exactly where we were supposed to on our honeymoon.
WHAT DOES LIFE LOOK LIKE AFTER THE WEDDING? We live in an apartment on the west side of Madison, and shortly after getting married got an adorable Goldendoodle named Willow after the willow trees we got married under!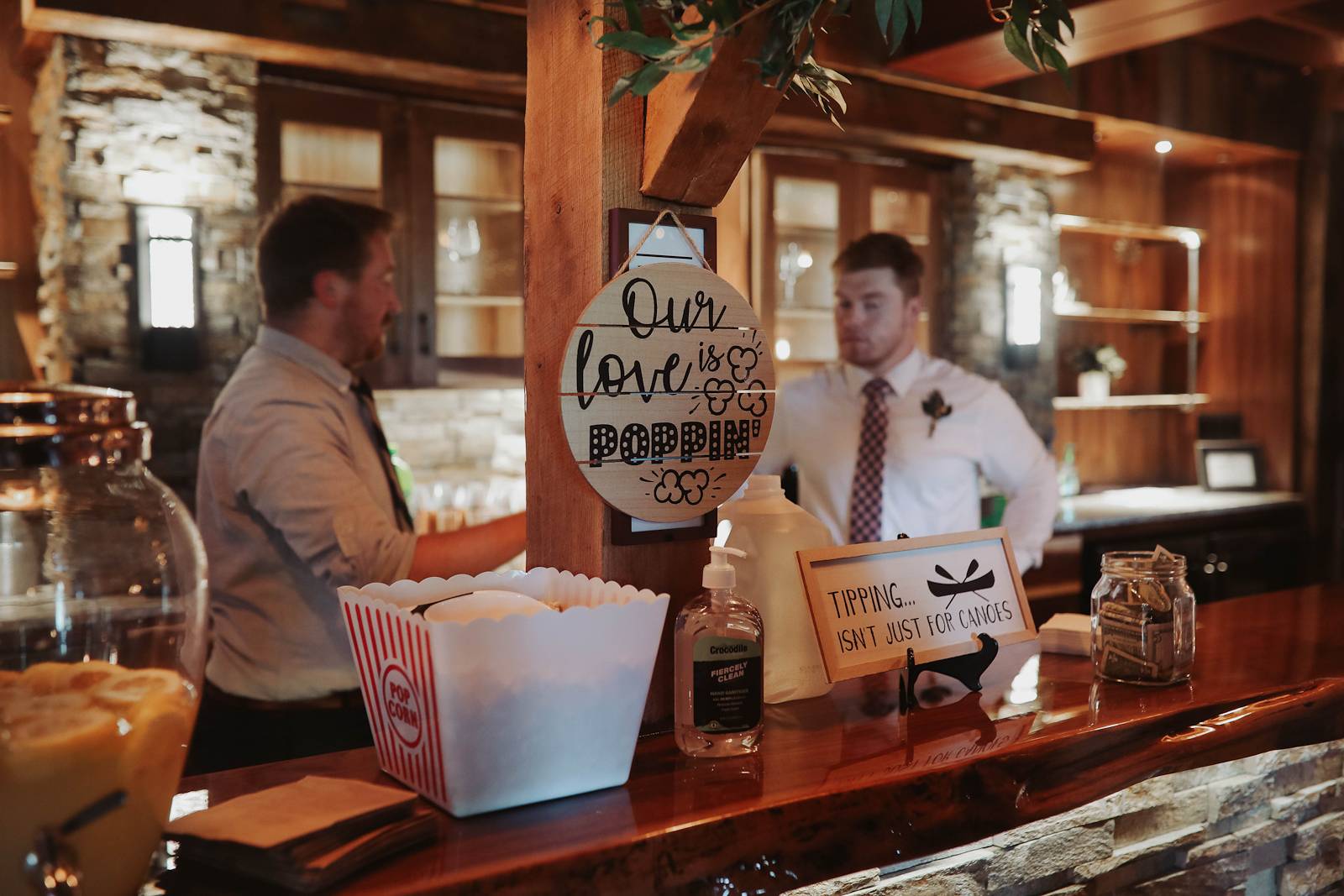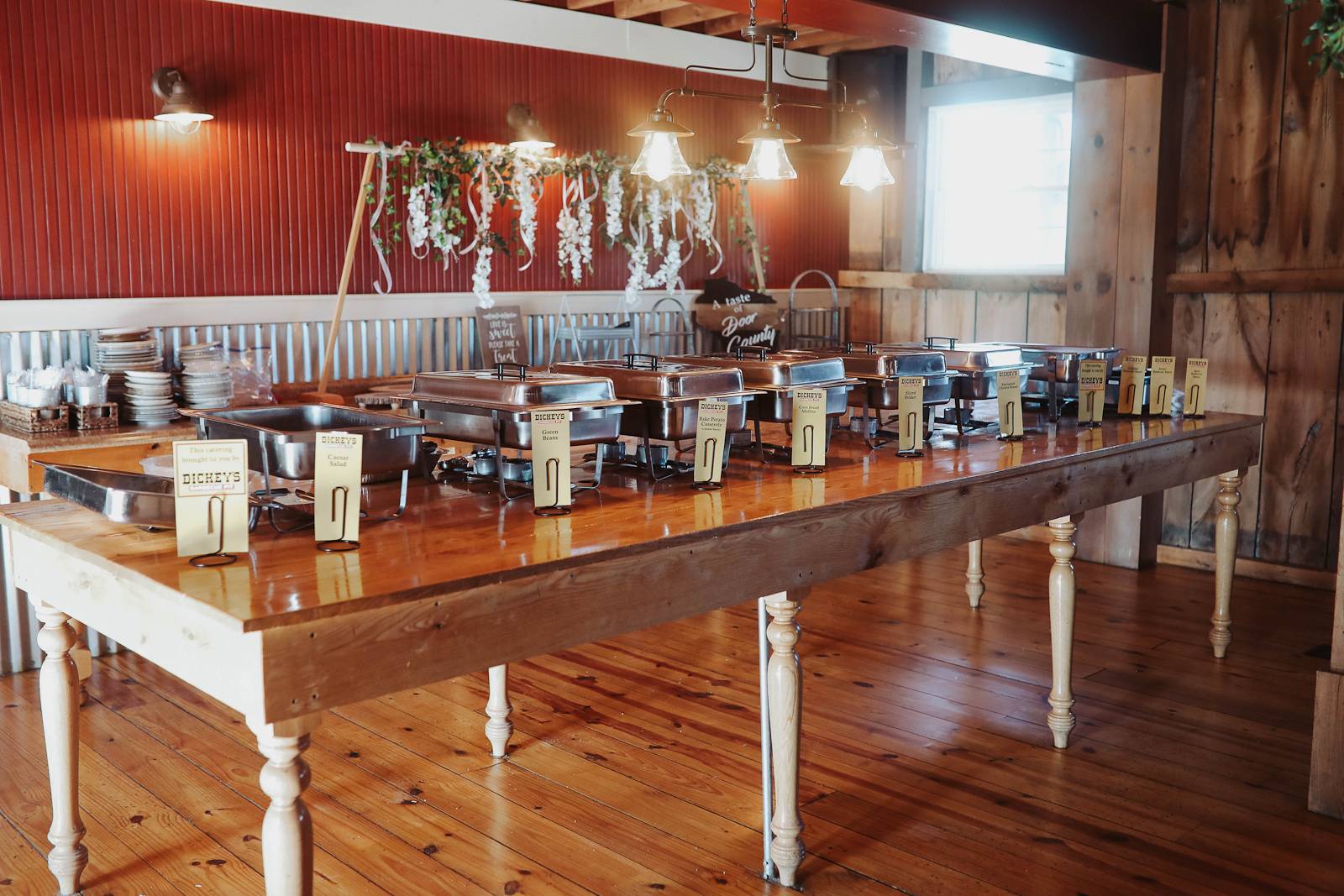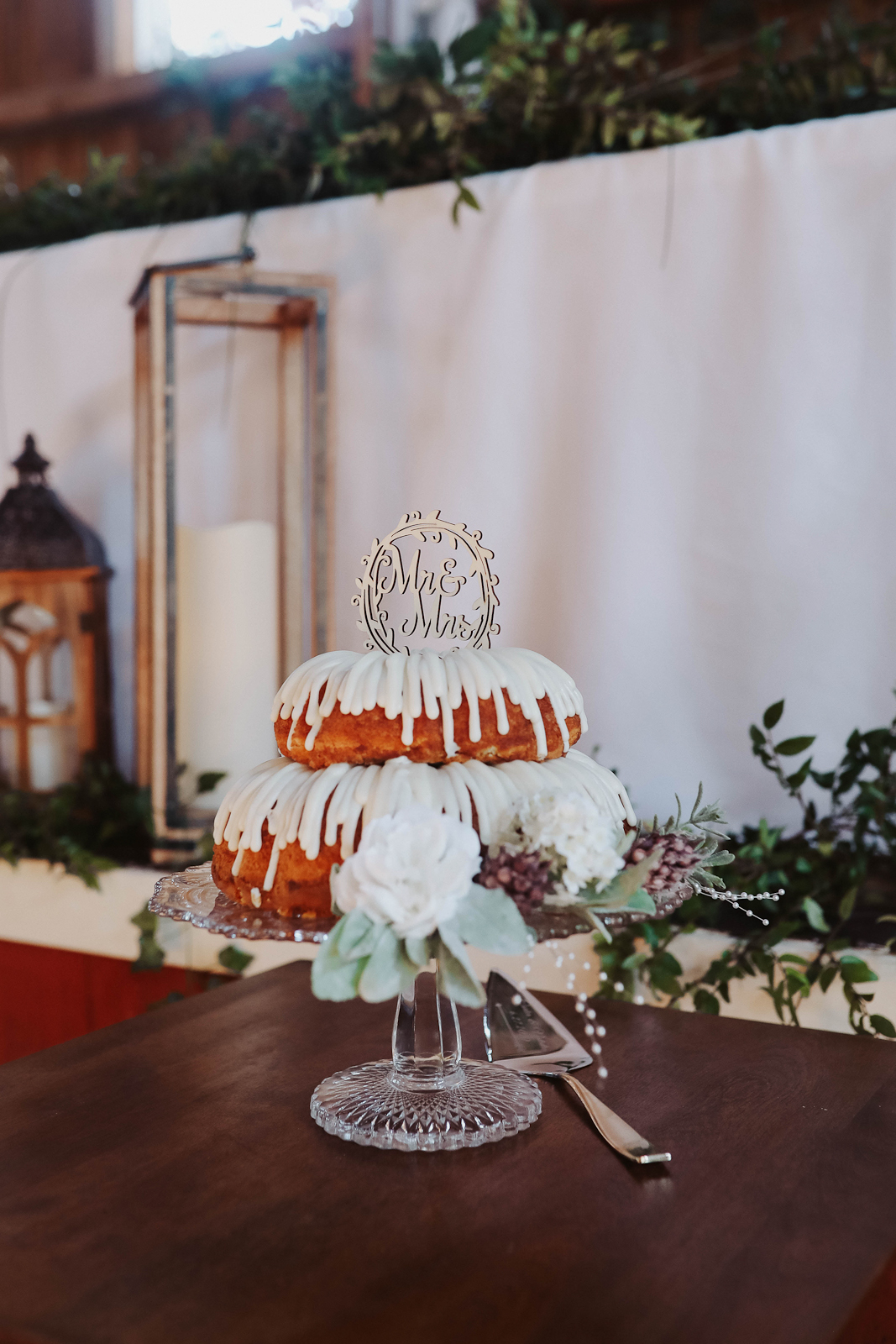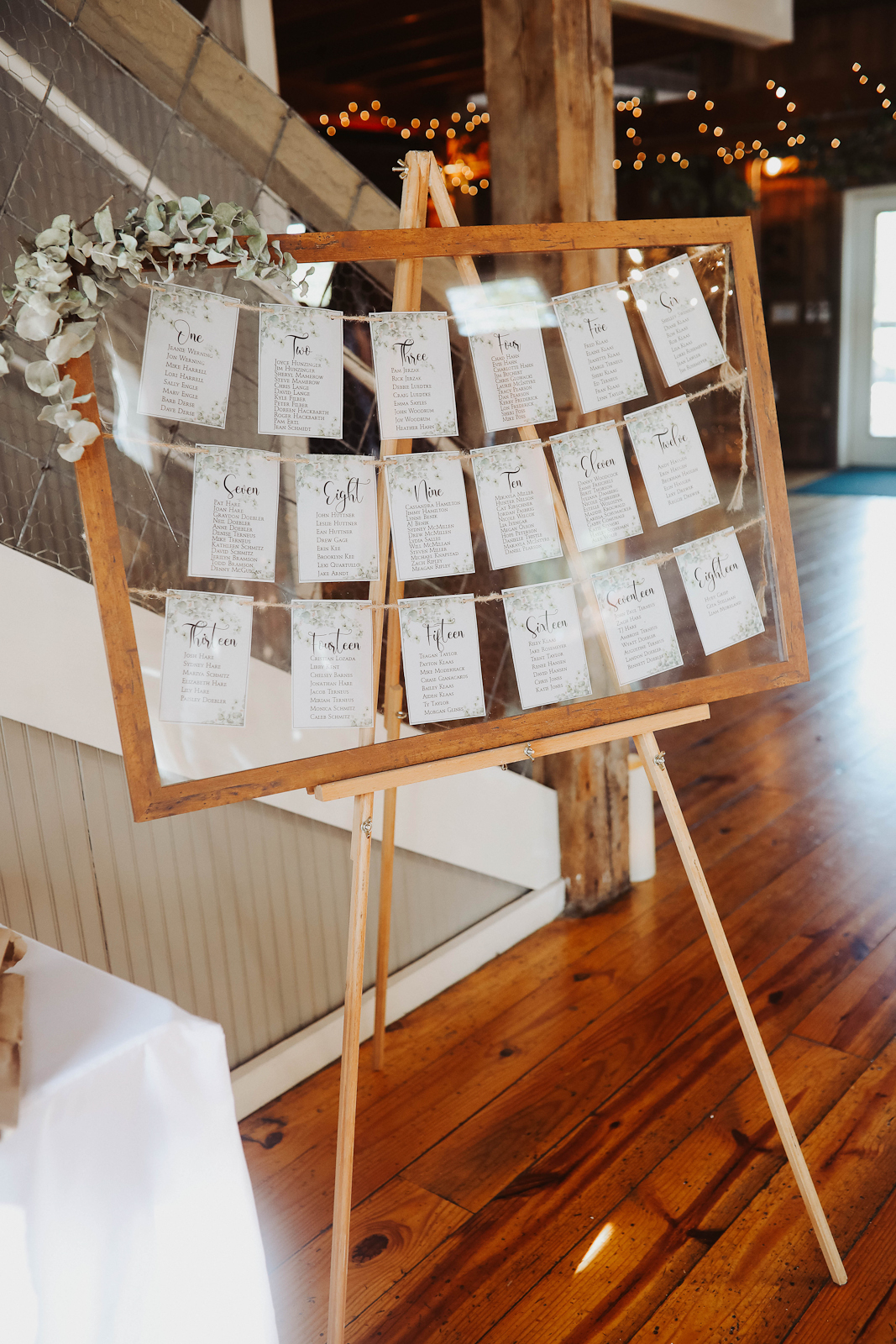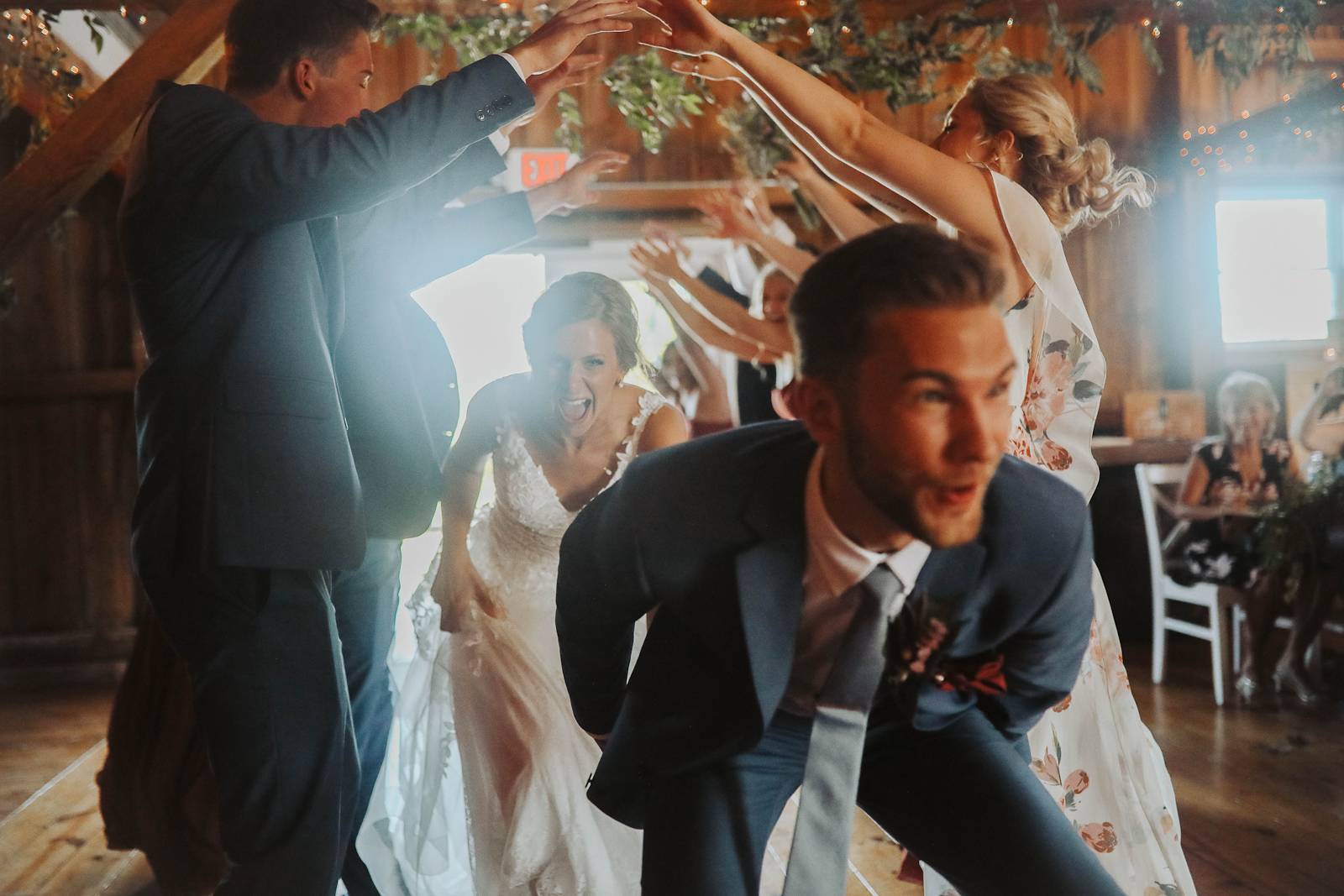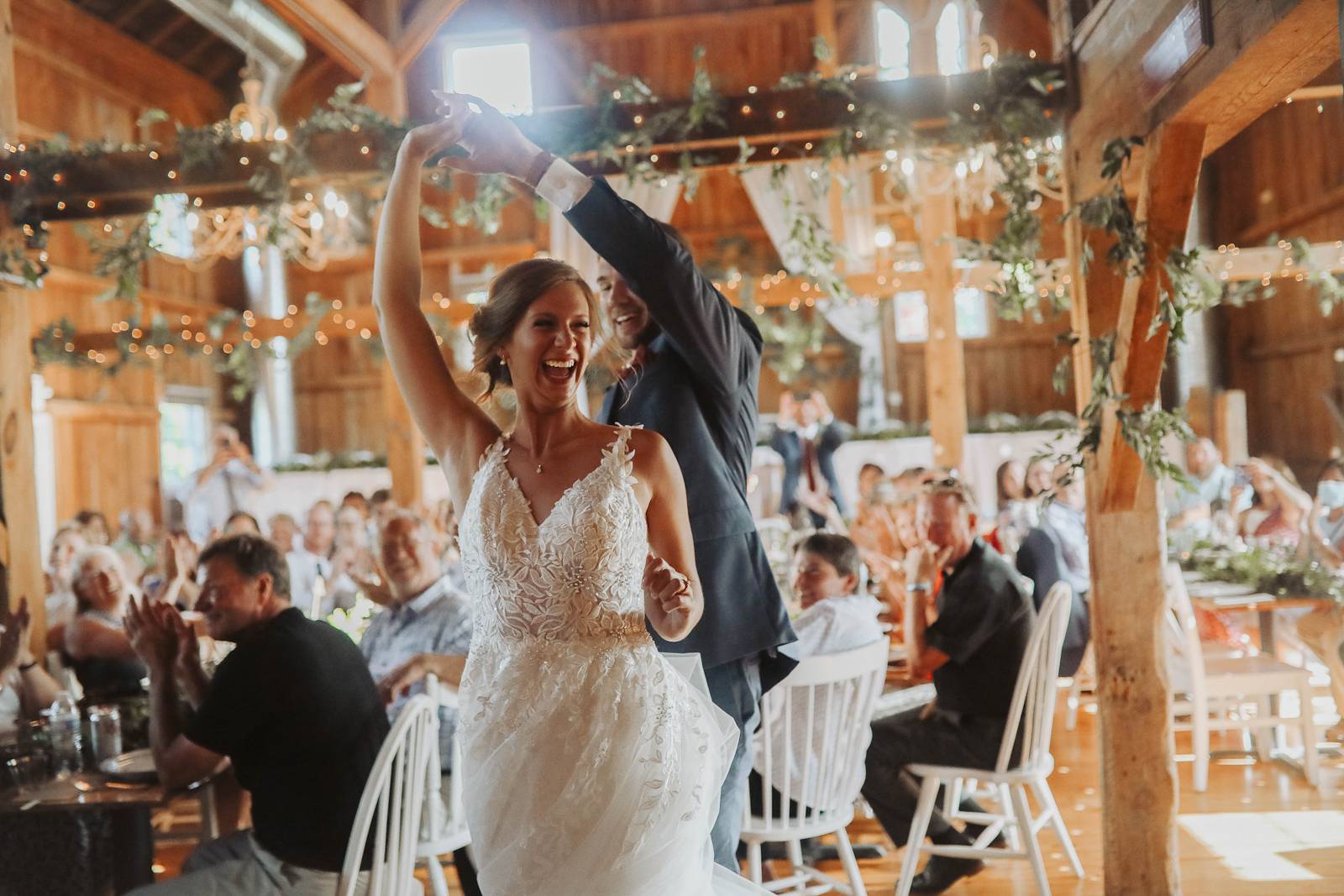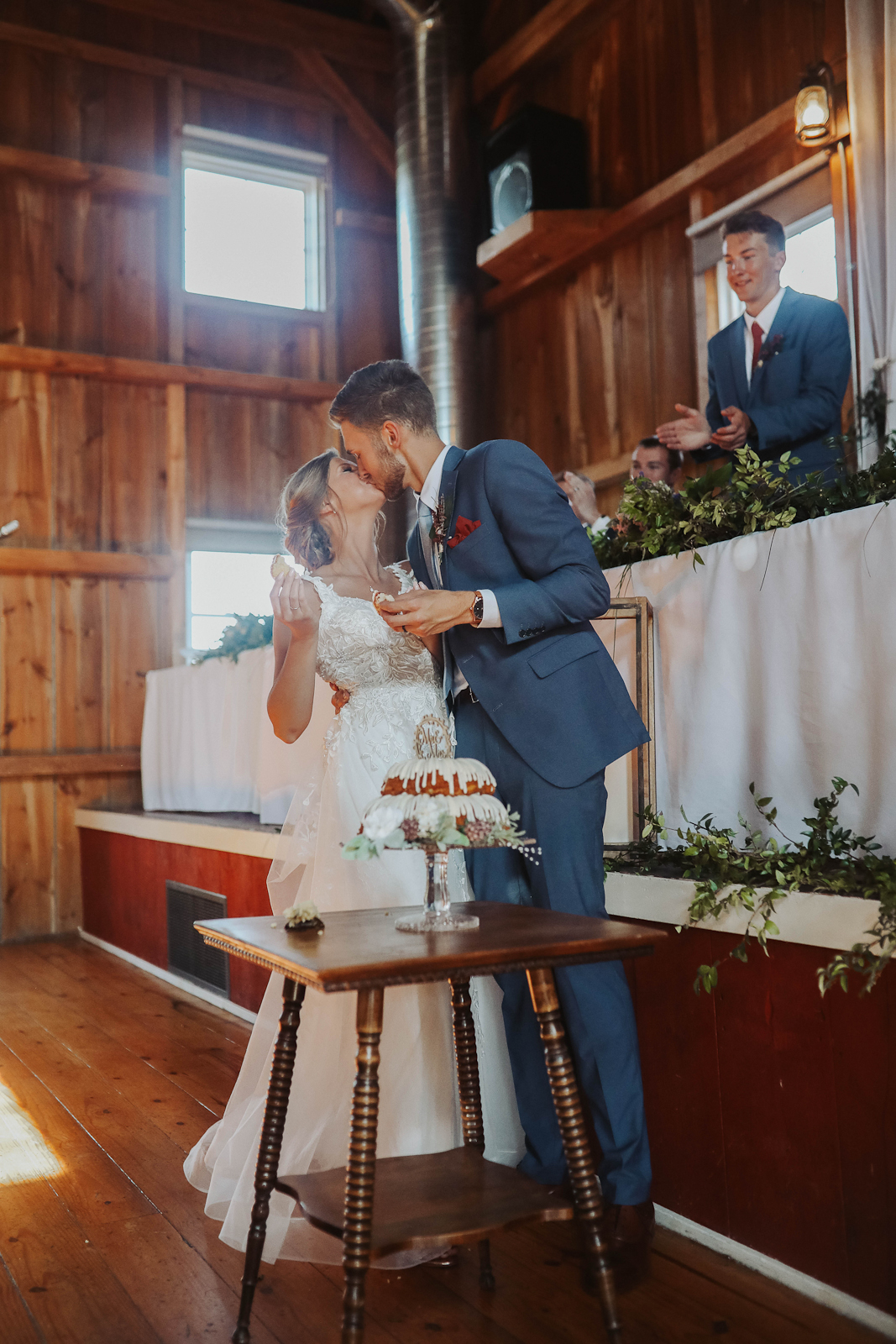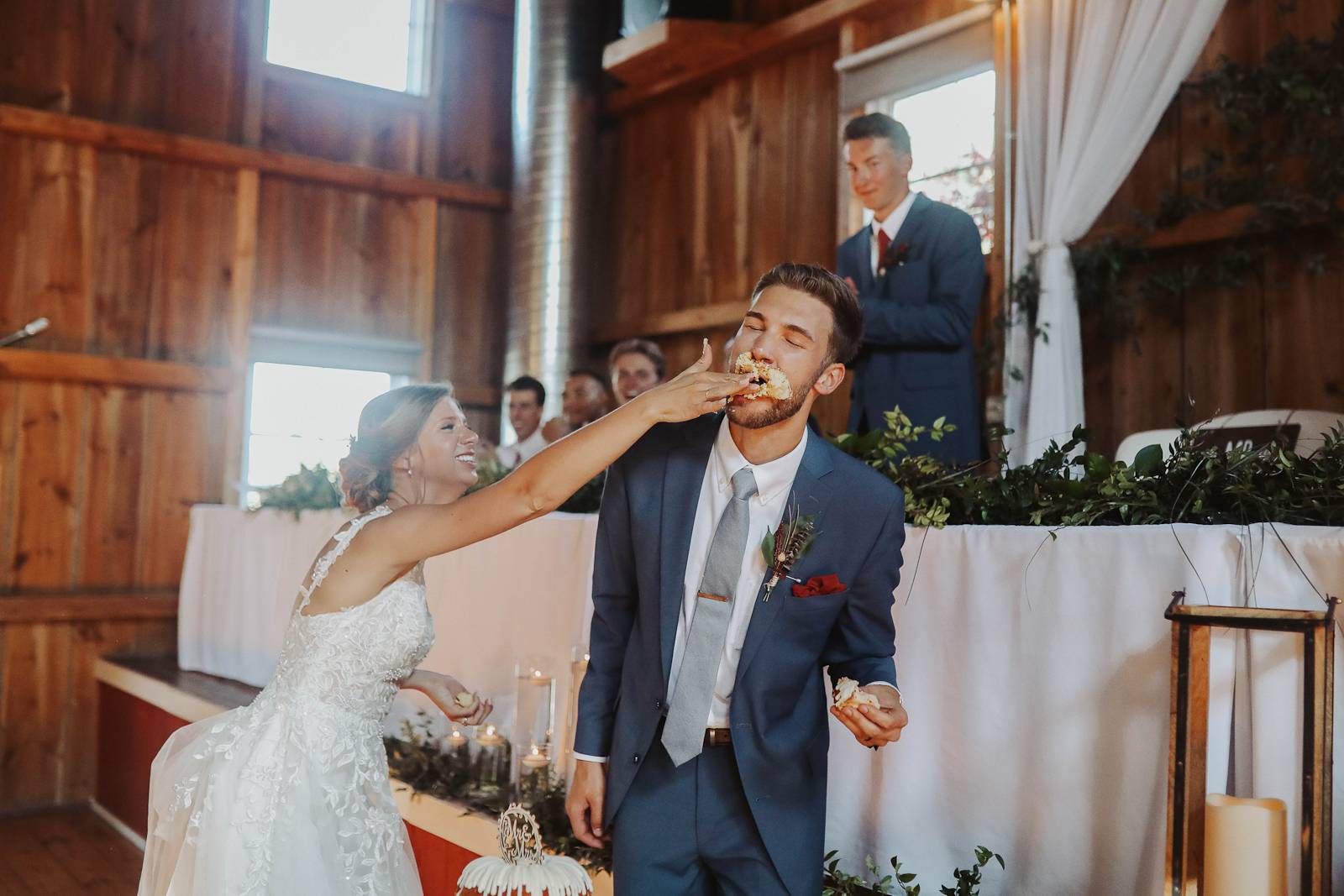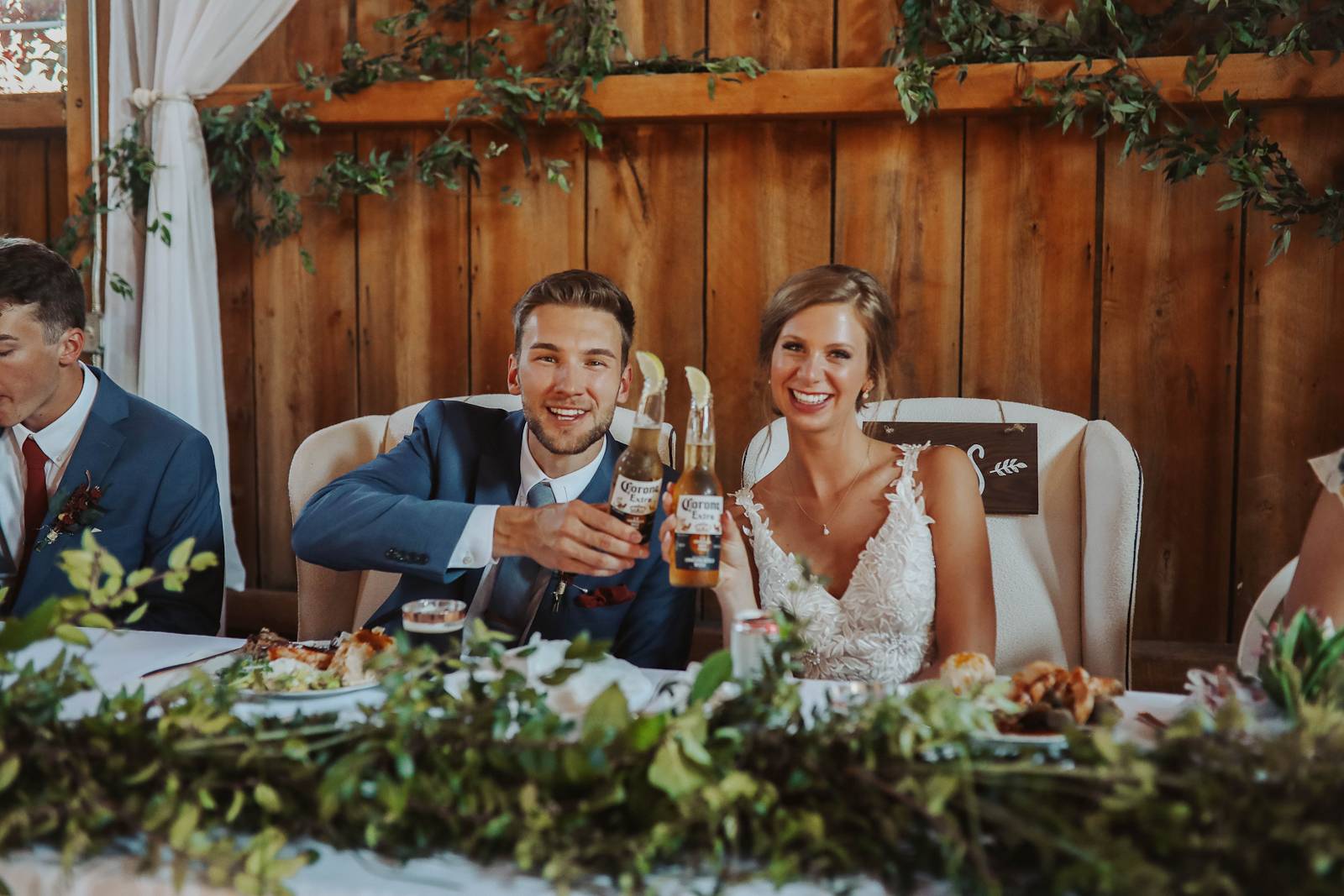 ANY WEDDING PLANNING REGRETS OR SOMETHING YOU WOULD DO DIFFERENTLY? I would obviously not get married during Covid times or have our venue close a month before, but everything happens for a reason, and it was perfect exactly how it happened! We were meant to get married exactly where we did. It all came together perfectly.
As a bride, I wish I would have had a personal attendant. There were a lot of little stresses I could have avoided that day, like misplacing my earrings.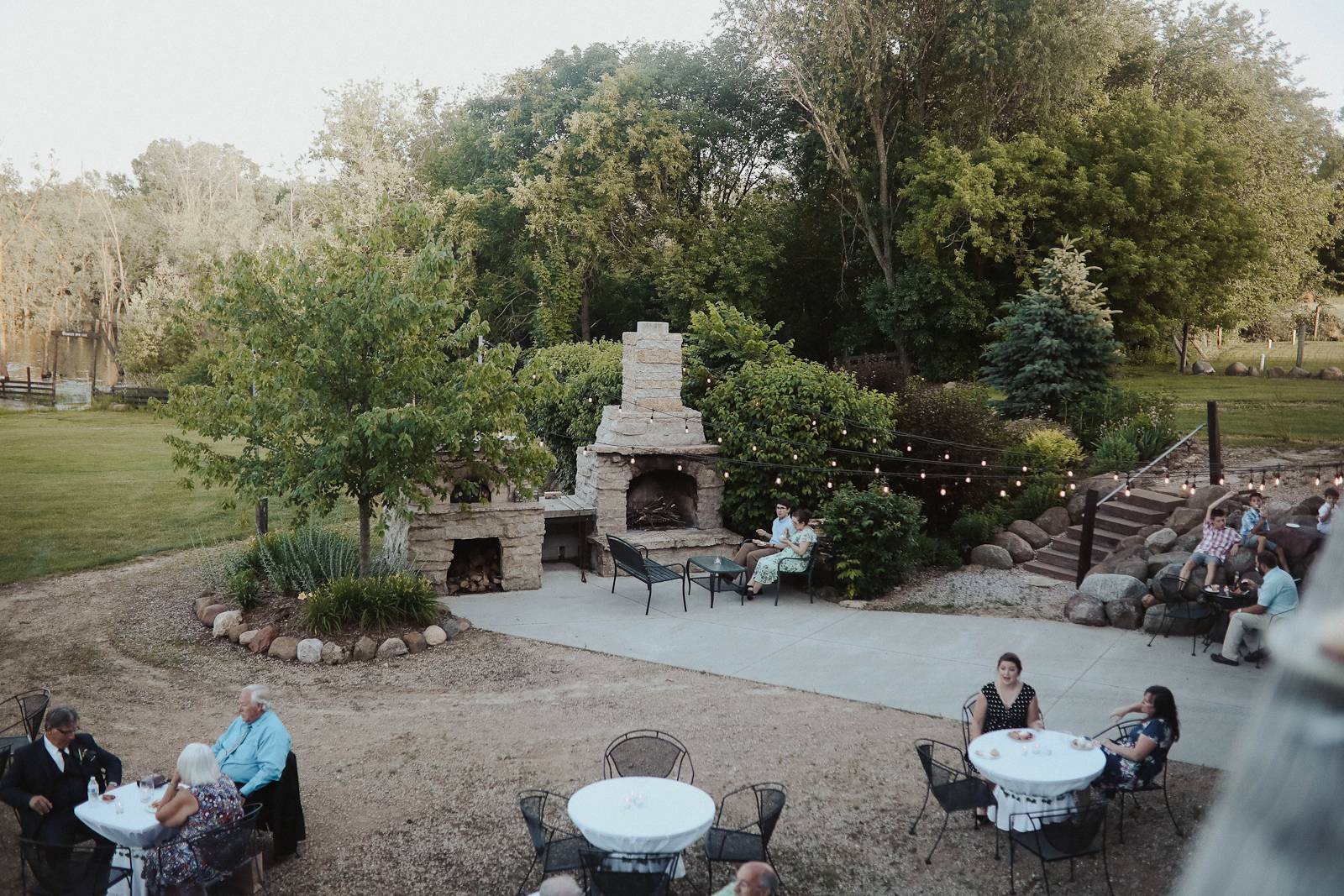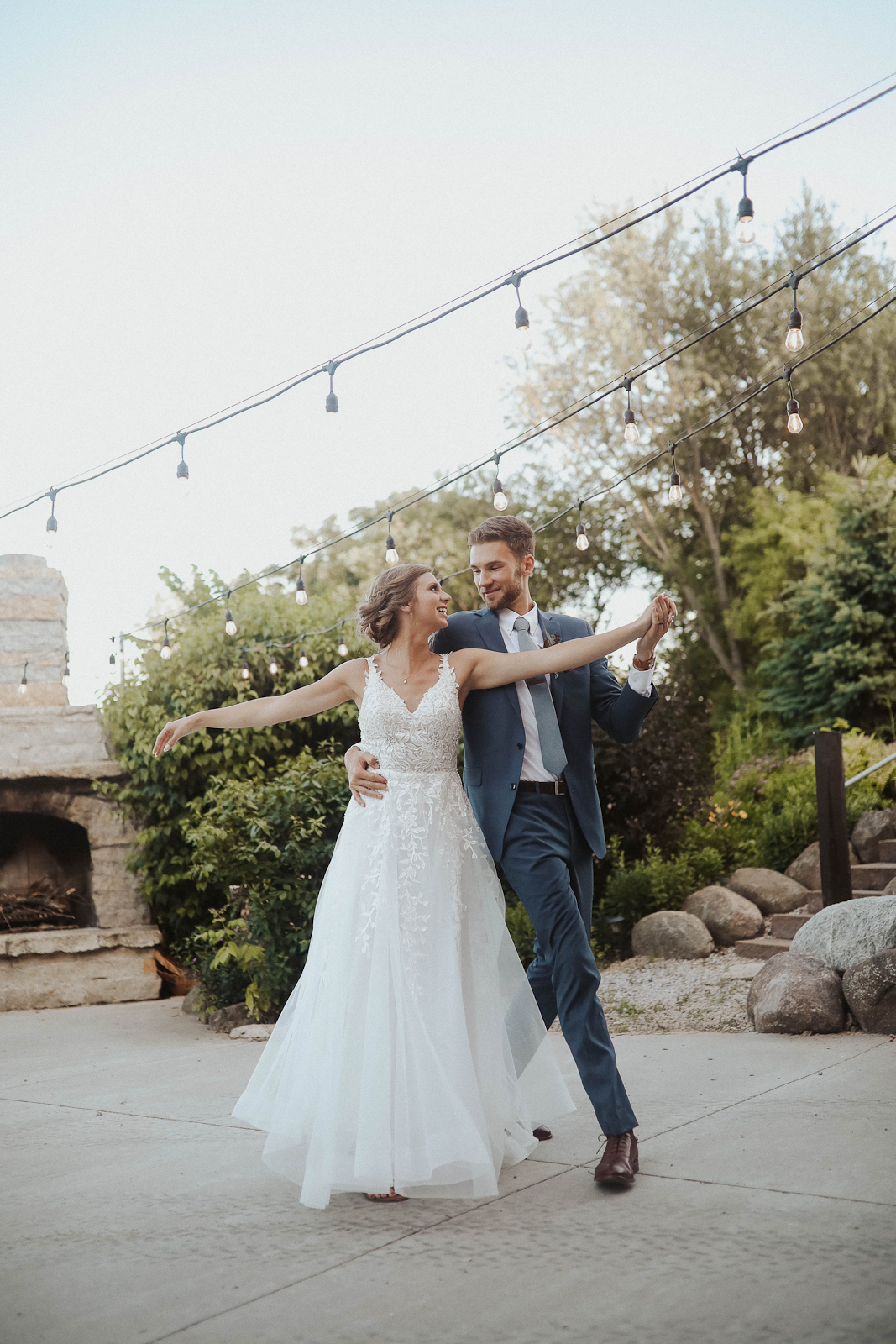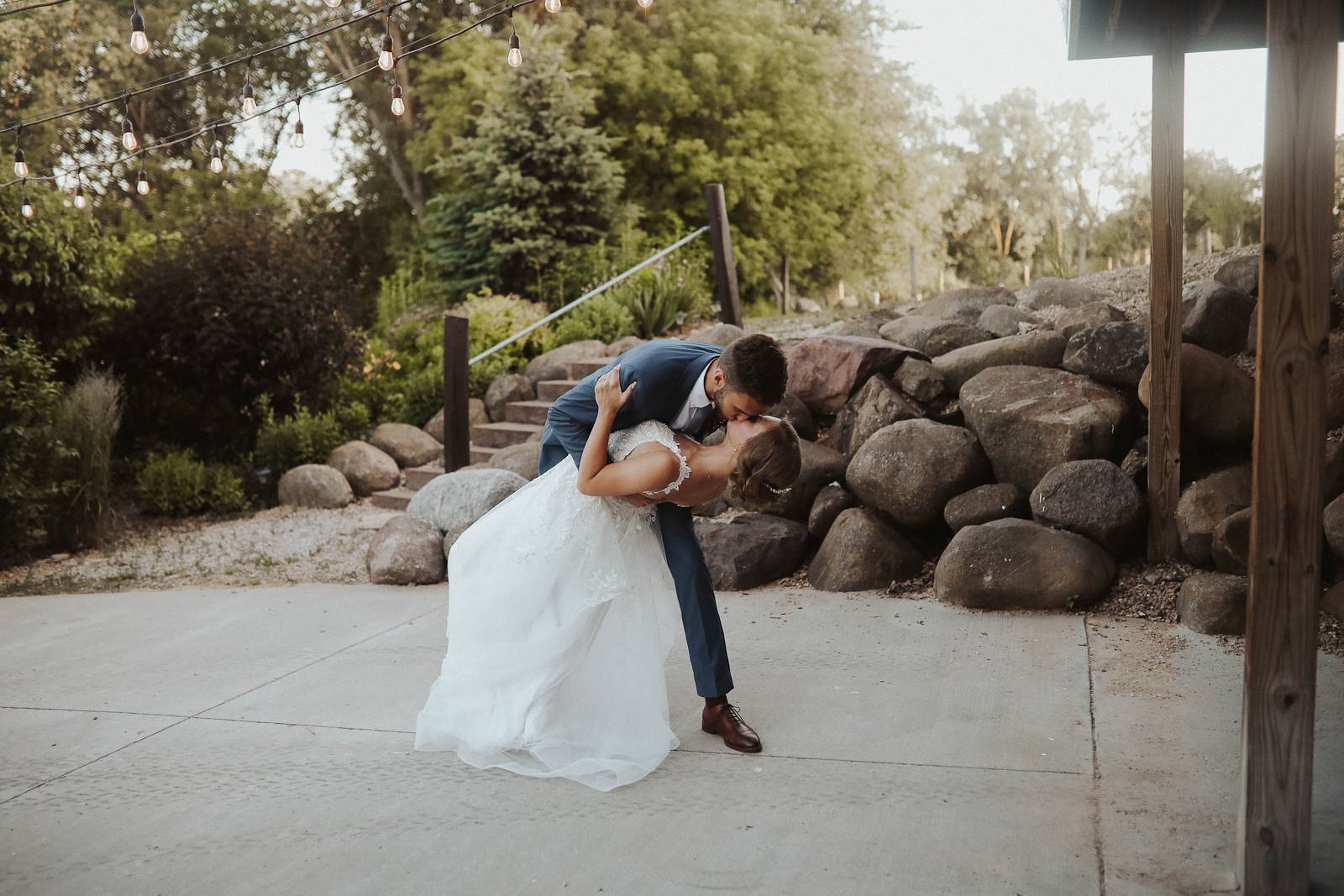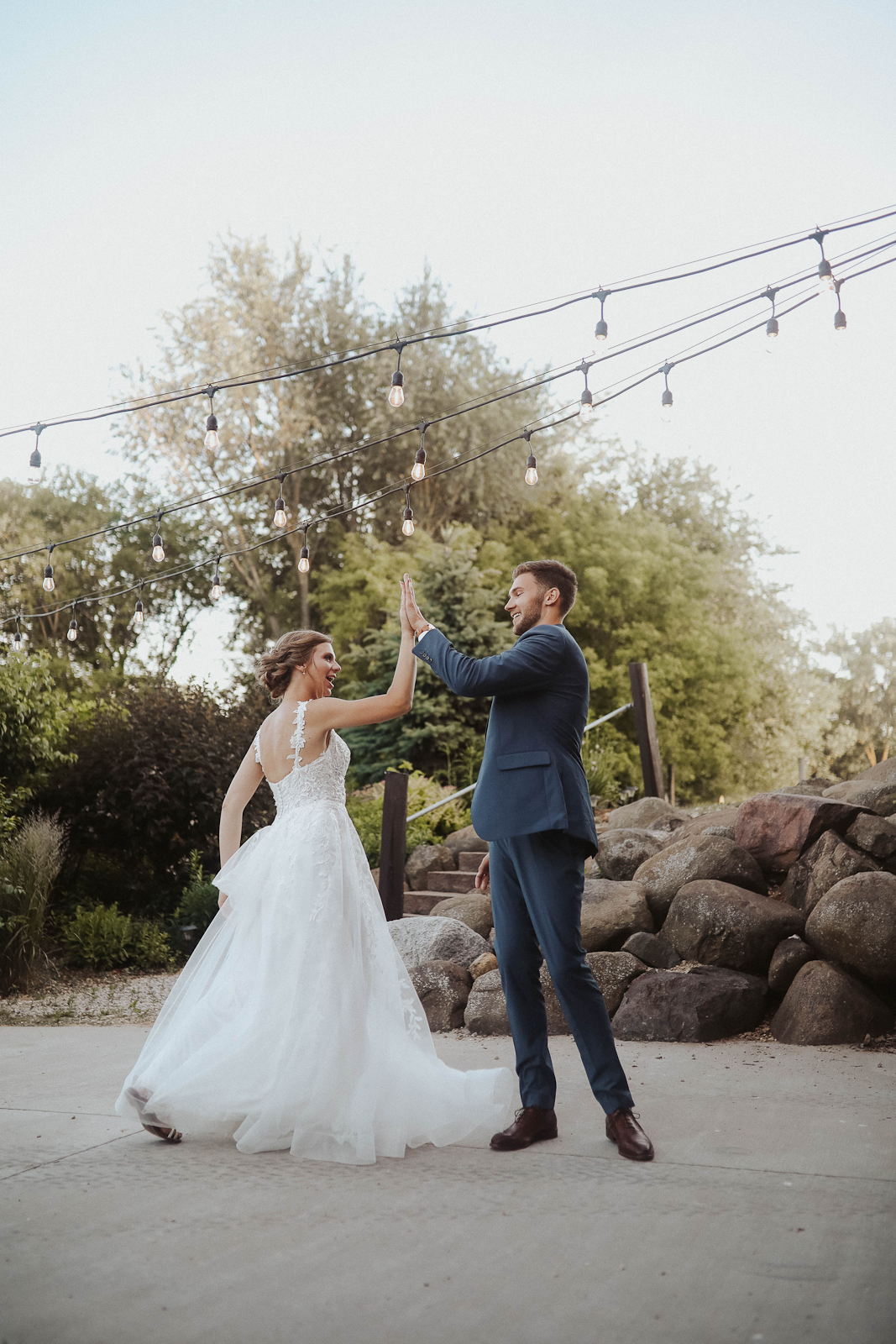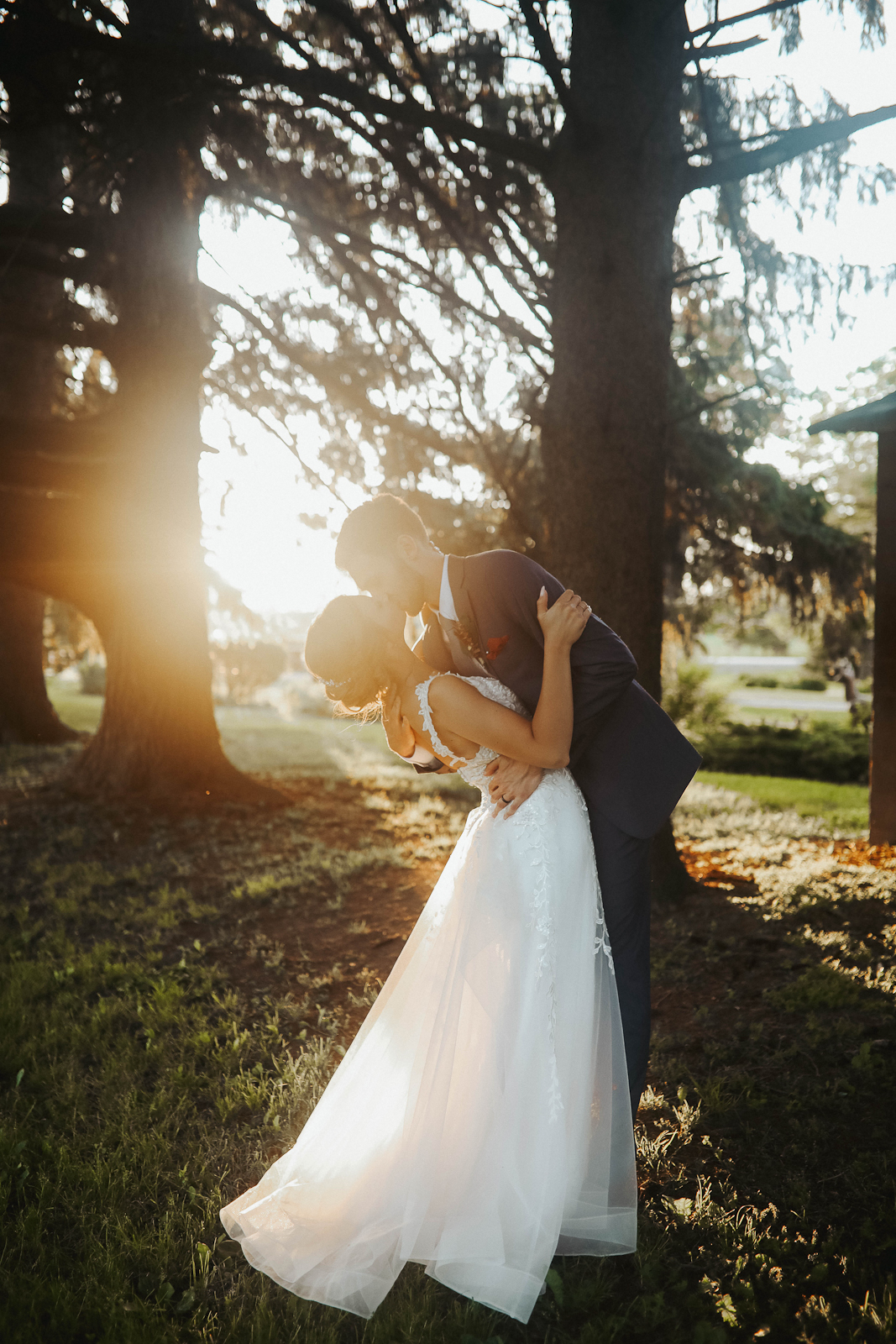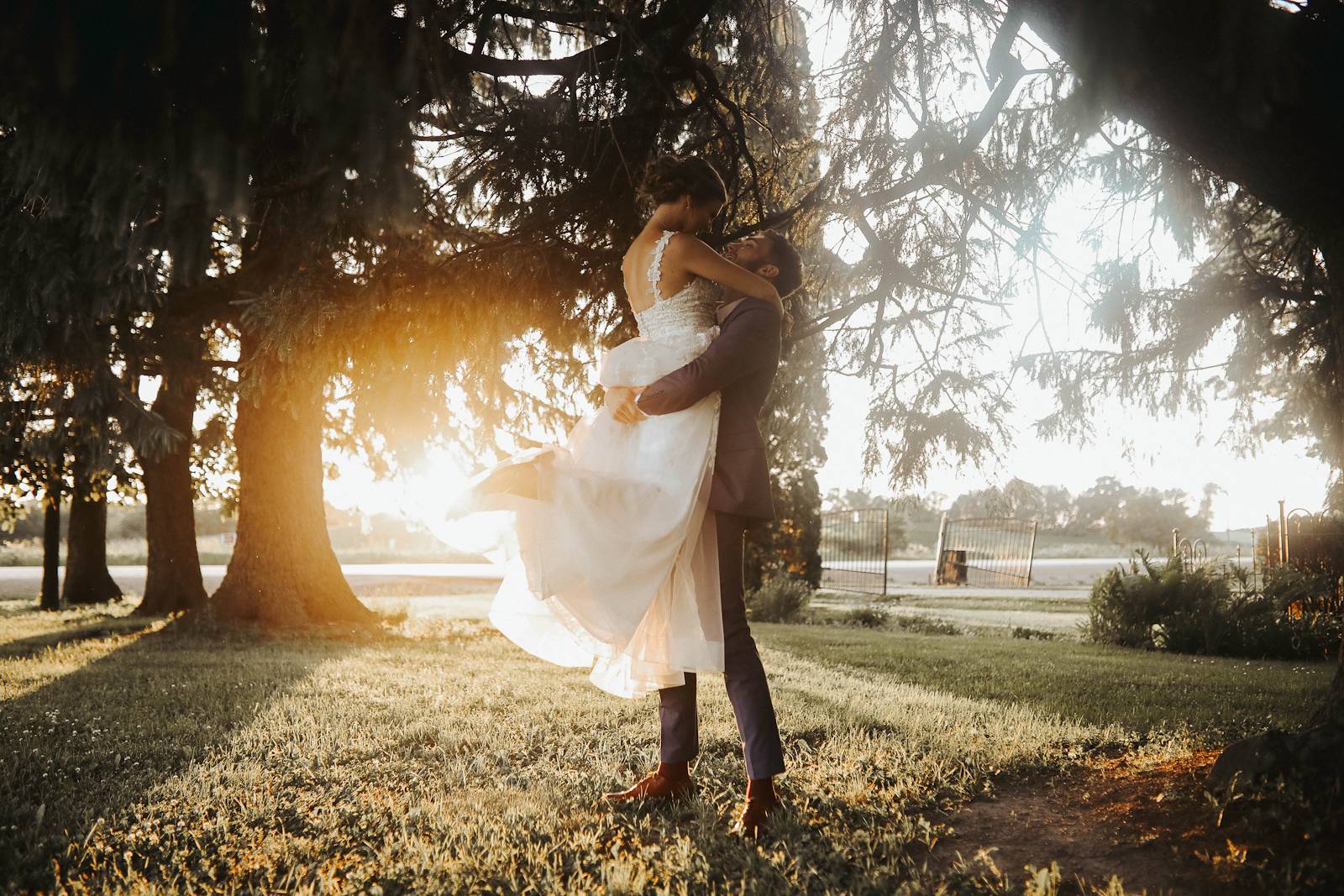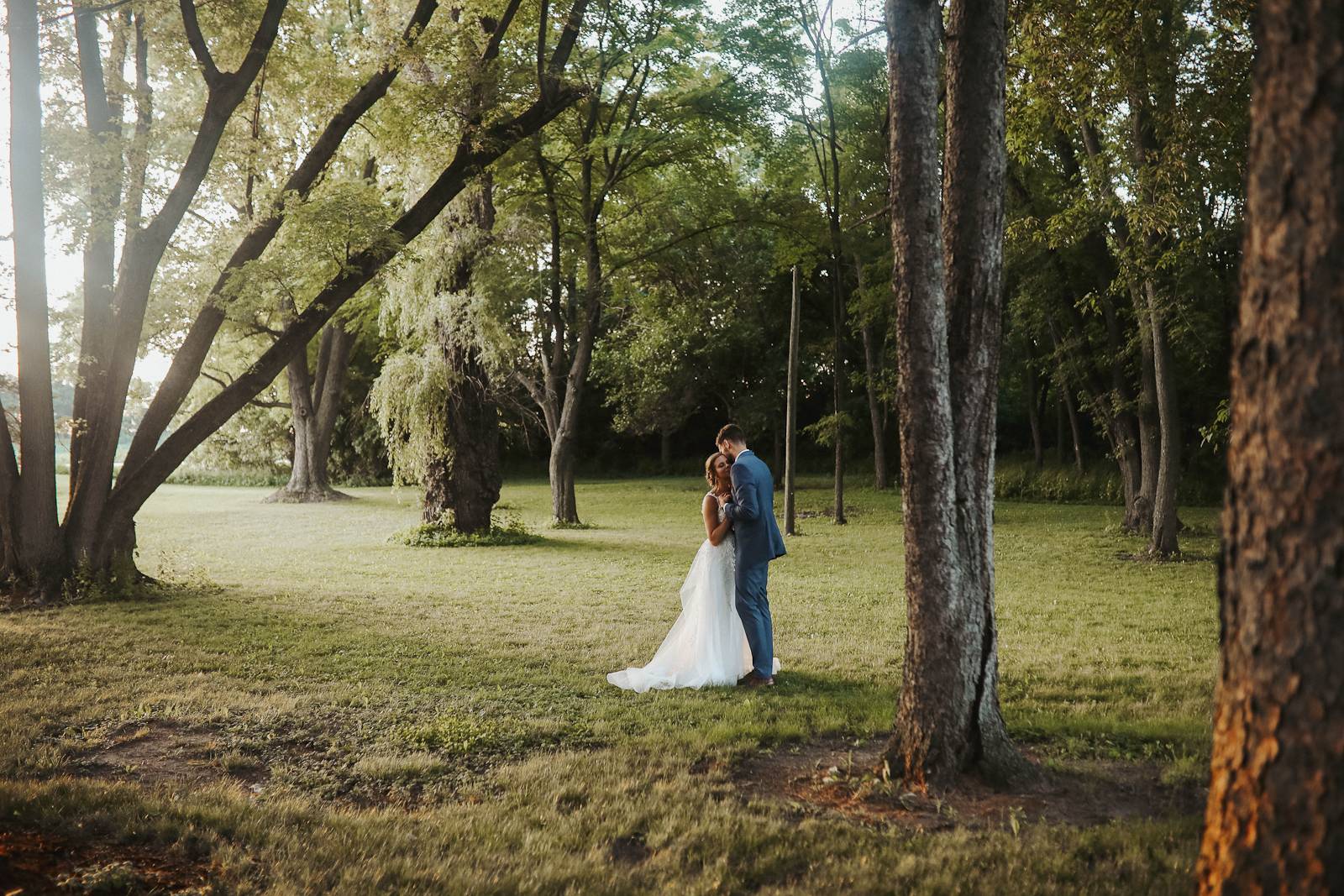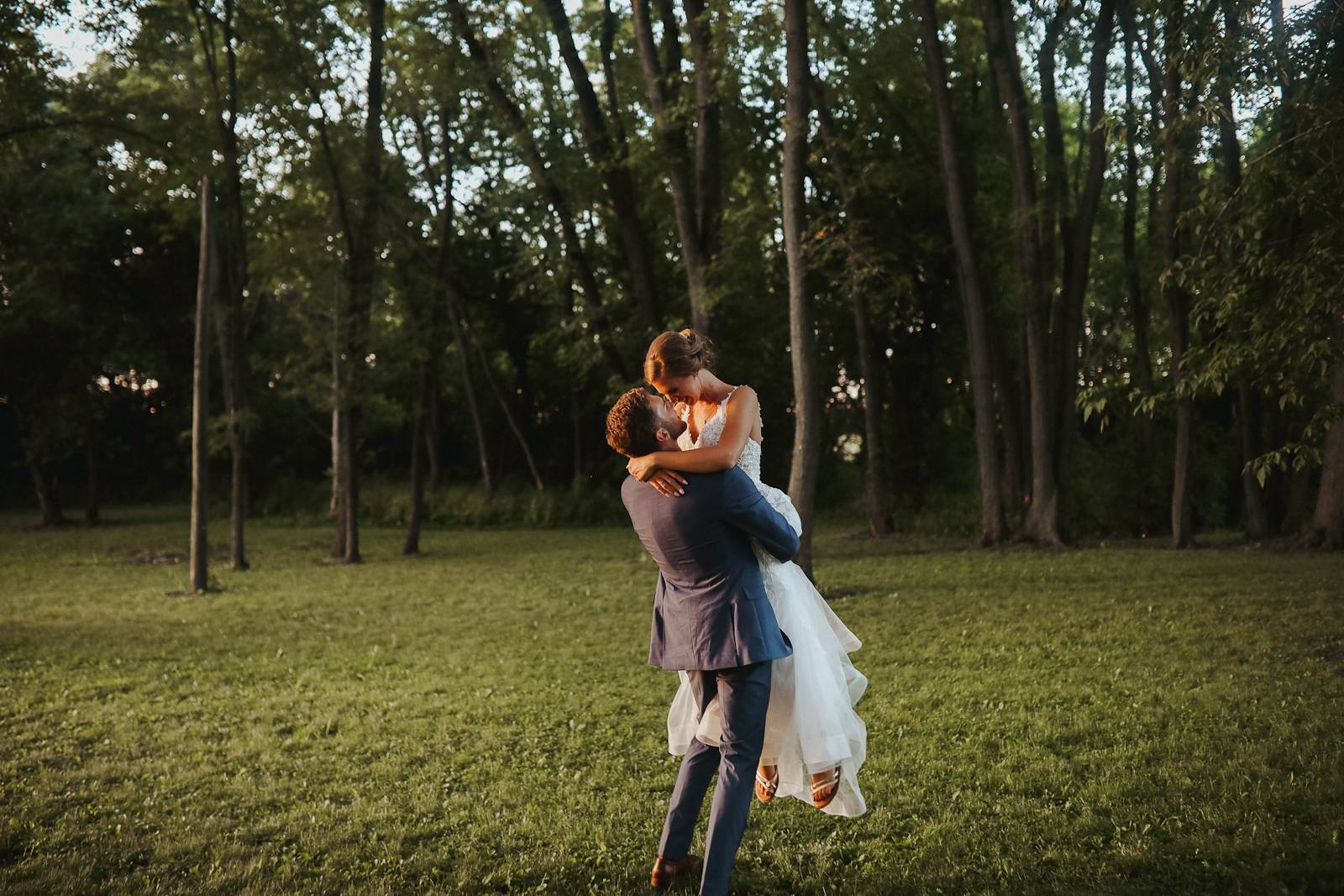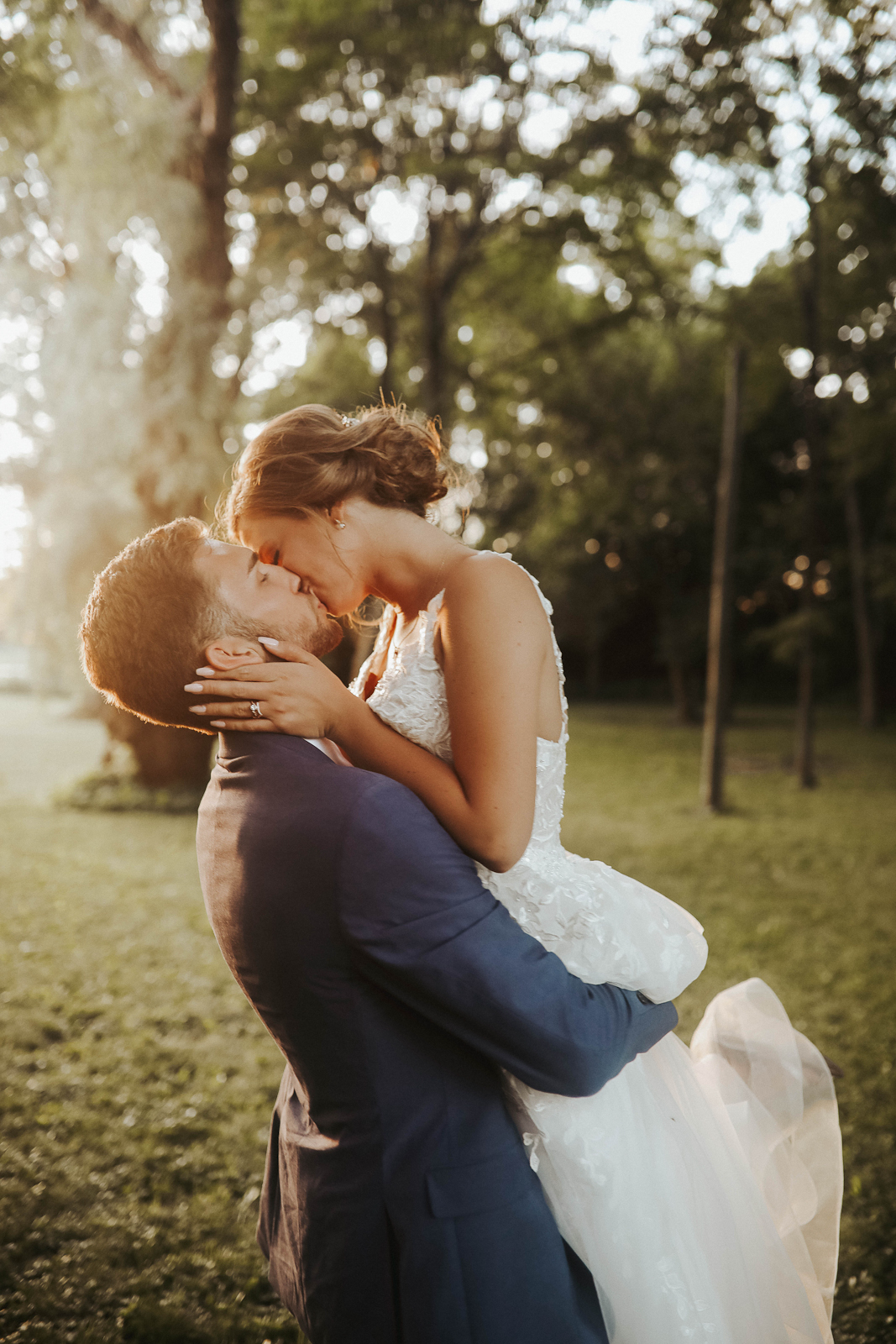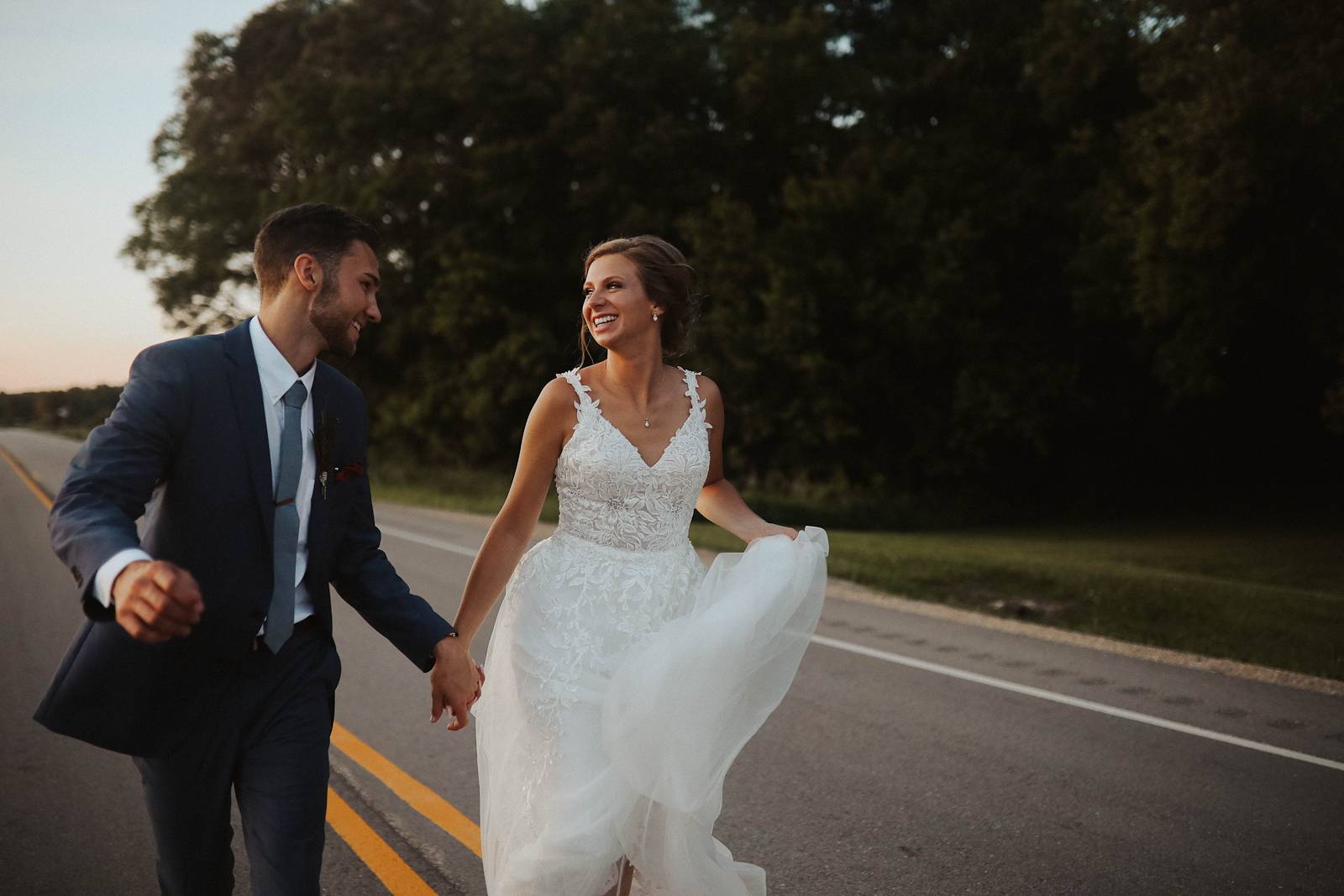 IS THERE ANY ADVICE YOU'D GIVE TO OTHER COUPLES PLANNING THEIR WEDDING?
 Just take the time to be truly present that day. Take a moment with your partner to stop and look around at all of the people that are there for you. At your reception, hold your partner's hand the majority of the time, so you don't get separated from them. You won't remember the conversations you have with people that night, but you will remember experiencing every moment with your partner by your side.