There are so many gorgeous whimsy details with a side of barn dancin' fun to adore about today's wedding nestled in the serene woodlands at The Swan Barn Door in Wisconsin Dells, WI. From the beautifully curated coral florals to the handmade antique door backdrop for the ceremony to the seriously stunning captures from Thrive Photography & Films, it's a fairytale day for you to swoon away at including the couple's adorable fur child who just won our hearts.
WEDDING DATE: 07/22/17
HOW DID YOU MEET? We met at a frat party..."Tight and Bright."
HOW DID YOU KNOW HE WAS "THE ONE?" He was always patient, and always responded with love, even when I was difficult!
TELL US ABOUT YOUR PROPOSAL: I had been impatiently awaiting a proposal for over a year. We had talked about a lifetime together, and had even gone to look at rings! I anticipated the proposal a couple times, but it never happened. When we were up in northern Wisconsin for a wedding, people kept asking when we were getting engaged and I was getting frustrated! Little did I know, Alex had designed and bought the ring months before and he quietly was telling a couple friends he was going to propose the next weekend.
Alex made plans with me to go hiking with our beloved dog, Oakley, and he mentioned bringing wine and chocolate. This advanced planning was enough to make me suspicious again! I told my mom I thought it might happen, but with my mom's inside knowledge of the proposal, went to work convincing me it wasn't! On the day of the proposal, we went to Great River Bluff State Park. After stopping at one bluff for the wine and cheese, I was losing hope as no ring appeared. Heading to the last scenic overlook, conversation flowed to rings and proposals once again. Little did I know, we were on the way to the overlook where Alex would propose!
As we looked out from my home state of Minnesota across the Mississippi to Alex's home state of Wisconsin, Alex got down on one knee and pulled out THE ring! Panic ensued, as the ring fell to the ground and Alex feared it went over the bluff. I had waited too long to lose the ring, immediately found it, picked it up, put it on my finger and hugged Alex tight! The entire time, Alex's mom Denise had been hiding in the woods to capture the moment. All of the many "Oh's" voiced by me, and seeing a familiar person made Oakley run in circles with excitement. Truthfully Alex never asked the question, the ring fell, and there were mosquitos everywhere, but it was still PERFECT!
The surprise wasn't over because Alex told me we were going for a romantic dinner for two. When we got to the restaurant, both of our families were there to celebrate the engagement! It was the perfect way to celebrate our special moment, that was years in the making.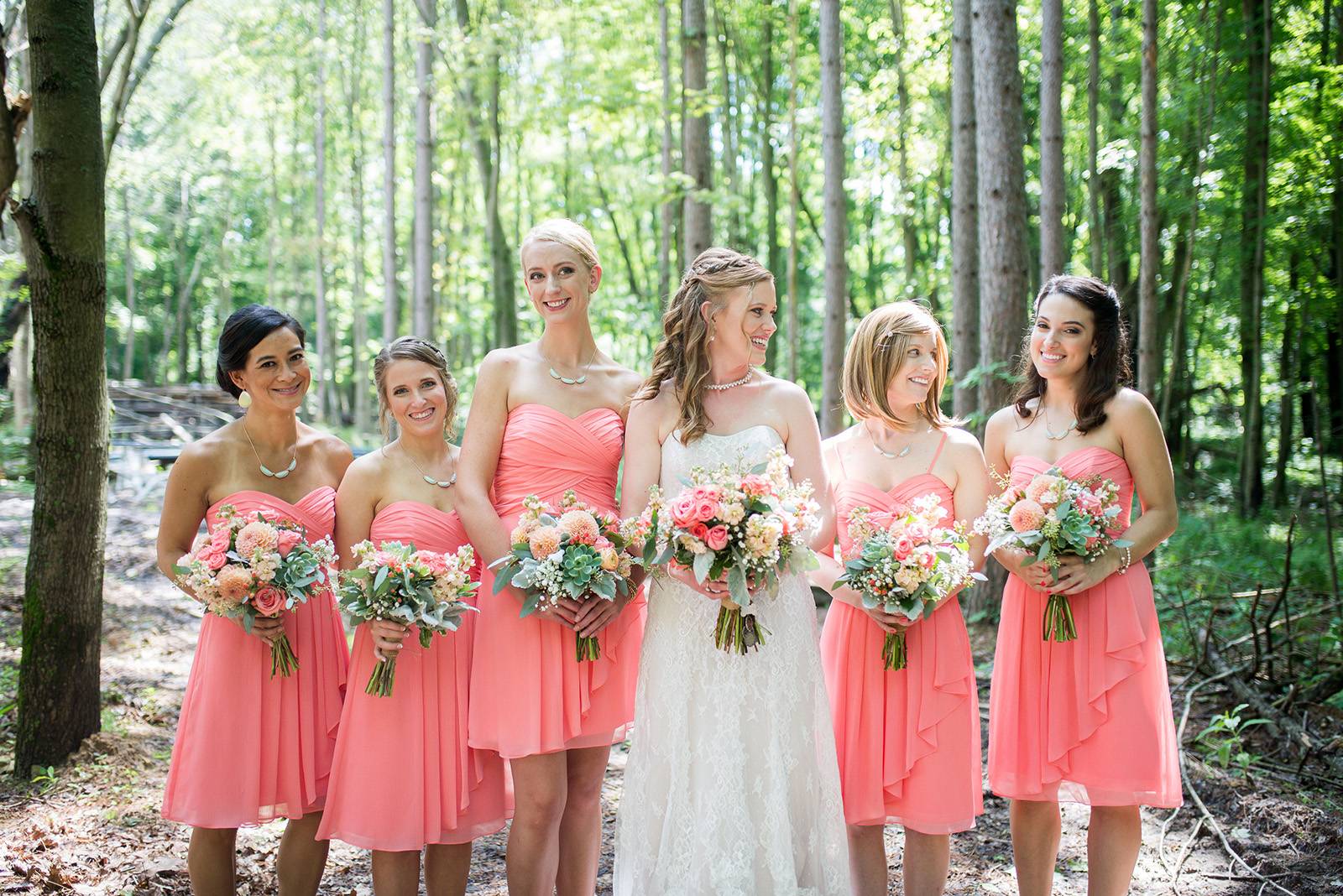 TELL US ABOUT YOUR DRESS: My dress was perfect -  strapless blush with white lace. It fit perfectly with a modest train. I loved the Swiss dots and scalloped edge that added whimsy.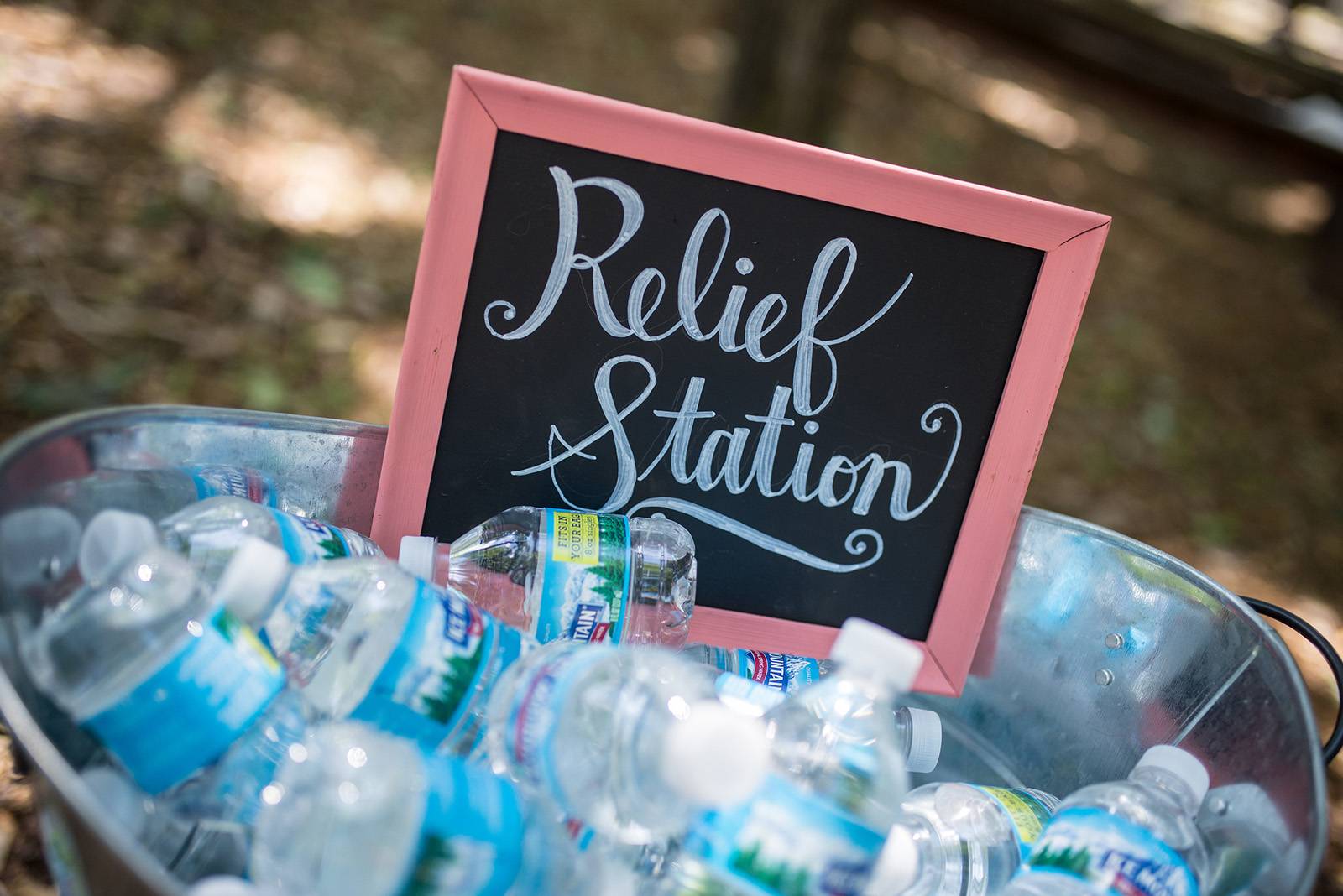 WERE THERE ANY PERSONAL TOUCHES OR DIY ELEMENTS? EVERYTHING. Each detail was a major labor of love. From the antique door backdrop my dad built, to the carefully cut pennants my mom made, and every table decoration in between, the whole family pitched in to make it the most beautiful day!
WHAT WAS YOUR FAVORITE MOMENT FROM YOUR WEDDING? Walking down the aisle! I also loved my dad's speech.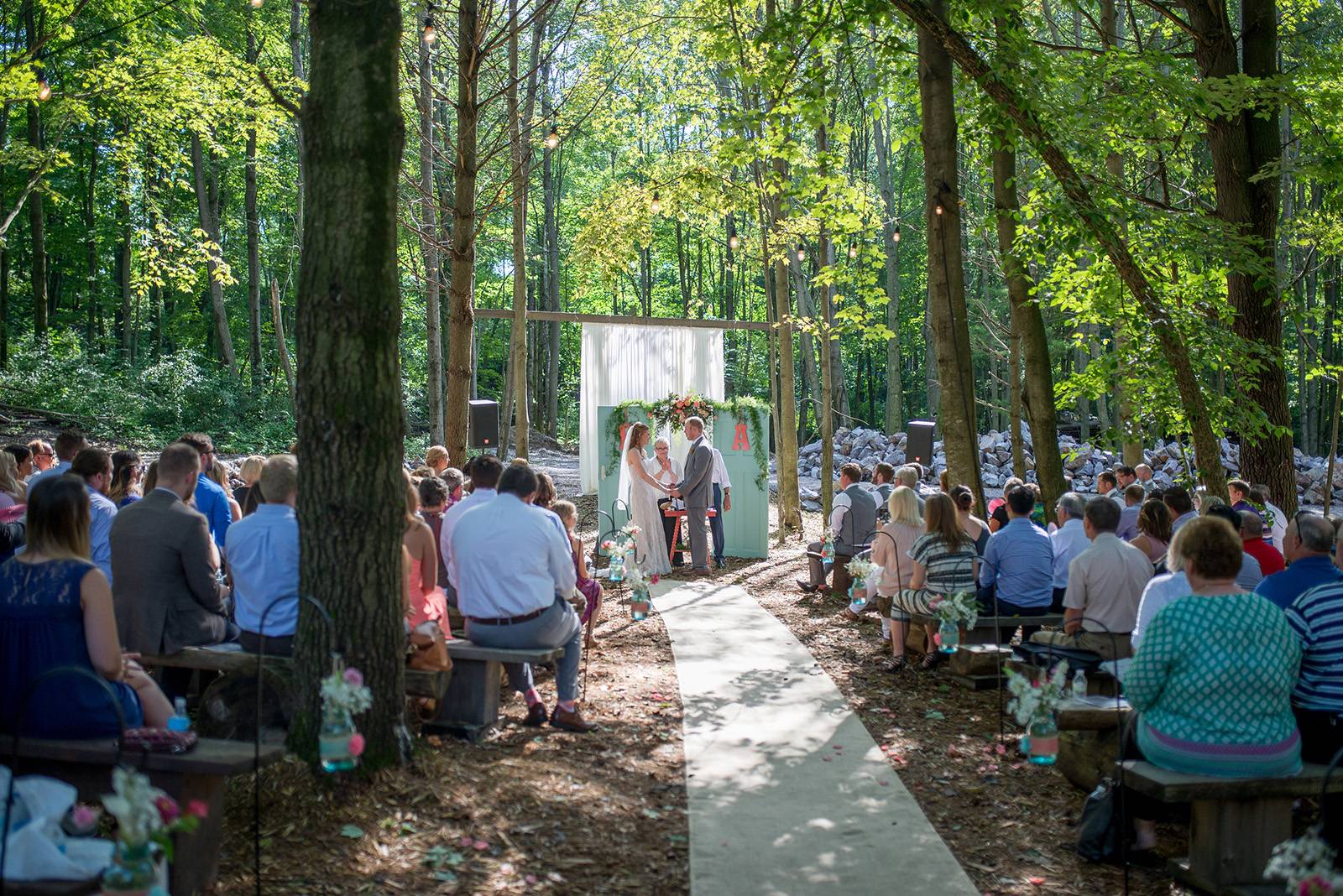 WHAT WAS YOUR WEDDING COLOR PALETTE? Shades of coral and mint.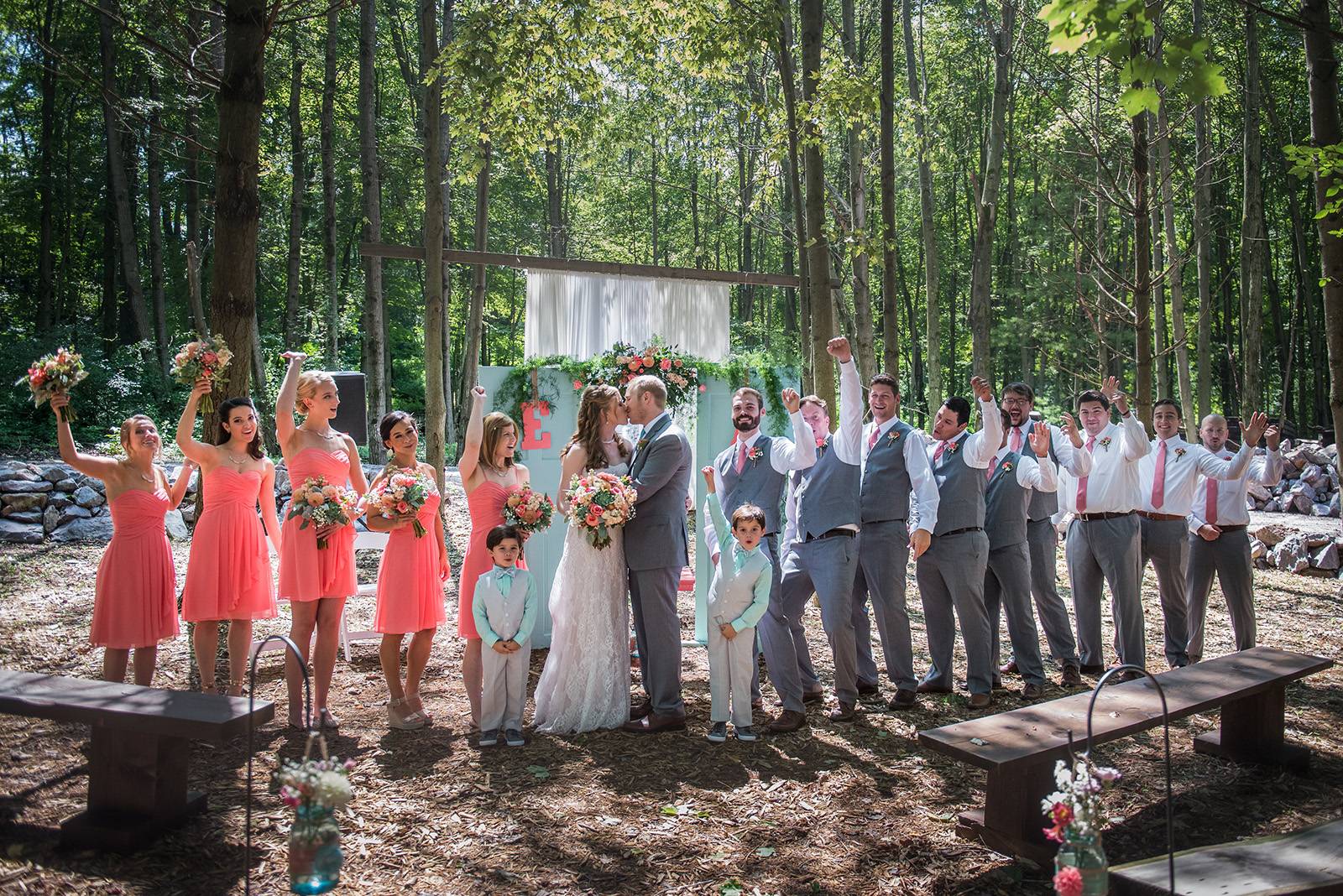 DESCRIBE YOUR WEDDING FLOWERS: Perfection - coral ranunculus; succulents, baby's breath, and roses.