This is the kind of wedding that makes us fall in love with fall weddings all over again. And with Wisconsin's weather, it's no surprise a tornado occurred, having guests seek shelter but that certainly made for all that more special and memorable of a day for the bride, groom and their guests. Rustic in a way that will stand the test of time yet unique and packed with personal touches, including a caramel apple station, dried floral bouquets, garland, and handwritten signs, this gorgeous barn celebration captured by Dave Stemikis Photography will forever be beautiful.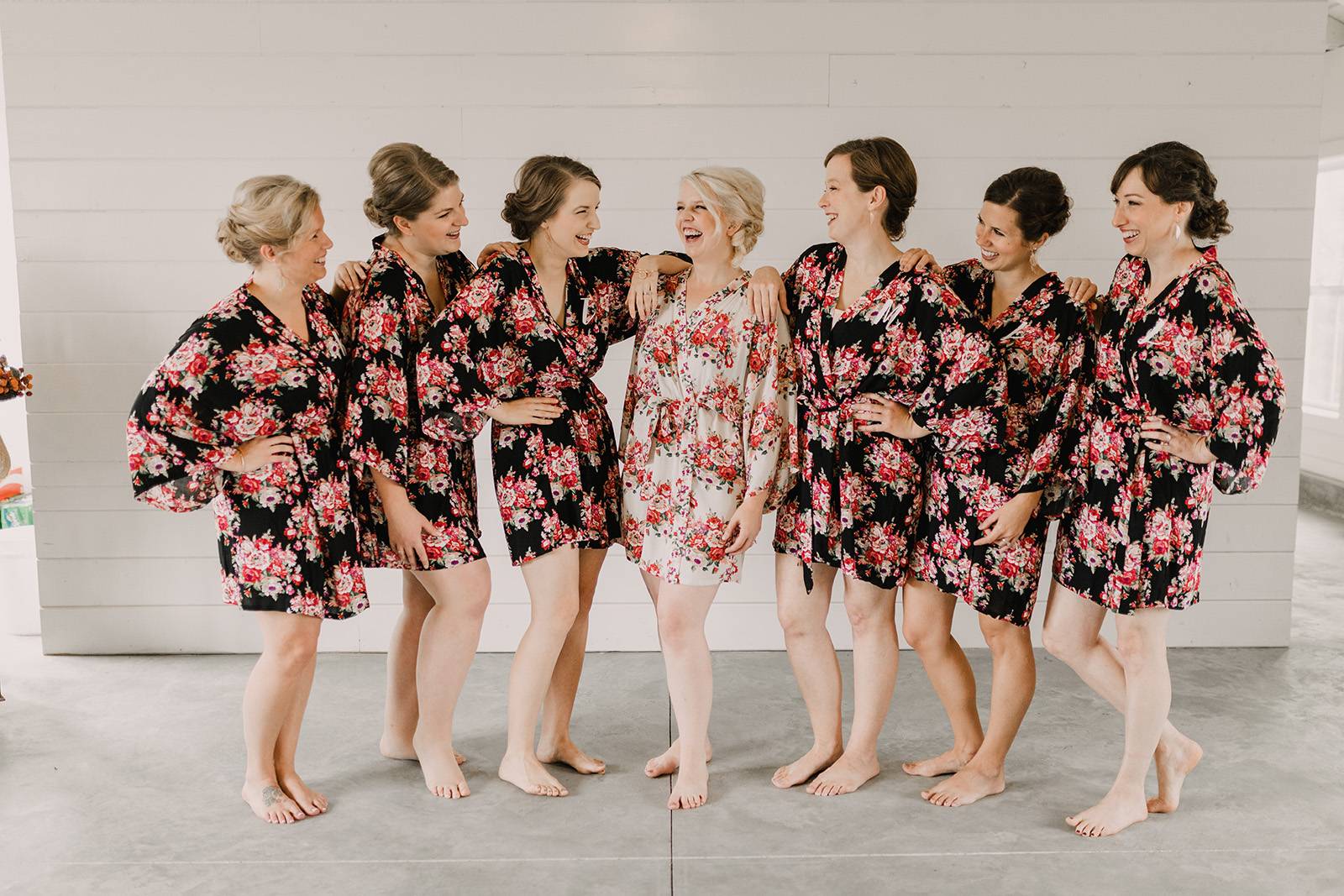 WEDDING DATE: 10/07/17

HOW DID YOU MEET? With an unwavering faith that our soulmates were out there waiting for us, Mitch and I each took the plunge and joined Match.com. Mitch messaged me first, sparking an online dialogue that allowed us to discover many common interests. A few weeks later, we agreed to meet for drinks at Erin's Snug Irish Pub. The conversation flowed so smoothly that we were both sorry to see the night to end. I knew I had met someone special, so I contacted Mitch the very next day to share how much I enjoyed meeting him. We decided to see each other again, and again, and again. And the rest, as they say, is history.
HOW DID YOU KNOW HE WAS "THE ONE?"  It didn't take long for me to understand that Mitch was "the one." Just two short months after meeting, we celebrated Thanksgiving, apart. For me, that meant a trip to the family cabin in northern Wisconsin for merriment and memory making with those I hold most dear. The festivities didn't feel complete without Mitch there, and I quickly realized that I wanted to spend the holidays and every other day thereafter together.
TELL US ABOUT YOUR PROPOSAL:  On December 23, 2016, Mitch and I went ice skating at the Edgewater in Madison, Wisconsin. Little did I know that this outing was part of a bigger surprise nearly two months in the making. Before turning in our skates, Mitch asked to take a photo together in the middle of the rink. There, backlit by the most beautiful holiday lights (Christmas is one of my favorite things), Mitch got down on one knee and I said yes!
DESCRIBE YOUR FLOWERS:  Pike Place Market has always been a favorite West Coast vacation stop of mine. So when presented with a chance for a weekend getaway in Seattle, a visit was in order. Due to the time of year, I found that many flower vendors were selling dried products. I've always loved the look of dried bouquets. With so many options in one place, I knew what I had to do! I worked with a long-time vendor to pick and arrange stems to craft my bridal bouquet. Then, we carefully wrapped the bouquet for hand carrying on the flight home (I got a lot of funny looks and questions at the airport!). Back in Wisconsin, I added pheasant feathers to represent Mitch's and my shared love of the outdoors. I then worked with online vendors to purchase bunches of dried flowers (Larkspur, German statice, strawflowers) to match those in my bouquet, which I hand-tied into my bridesmaids' bouquets. For decorations, my mom and I designed and grew numerous planters with fountain grass, coleus, and heucheras. We interspersed these with locally grown gourds to fit our October theme. We also purchased autumnal garlands to run down the length of each of the long banquet tables we used at our reception.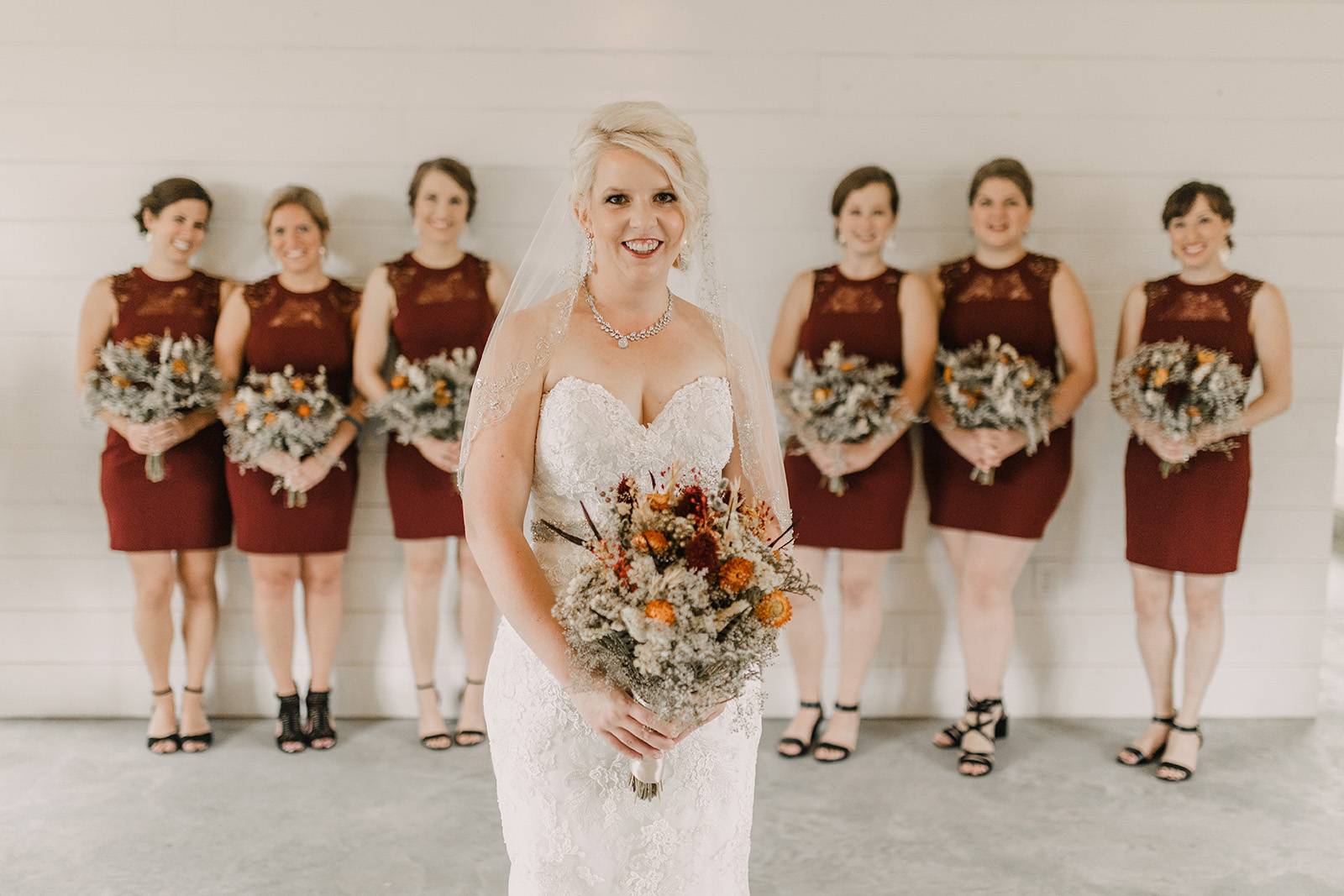 TELL US ABOUT YOUR DRESS: My dress, designed by Sophia Toli, was crafted with delicate ivory lace and a sequined underlay to add a subtle glimmer. A lace-up back ensured a perfect fit, and an intricate lace-bordered train added a stunning elegance that wowed the guests. I was pleased to find that the fit-and-flare cut really flattered my short stature and curves. I felt confident and gorgeous on my wedding day!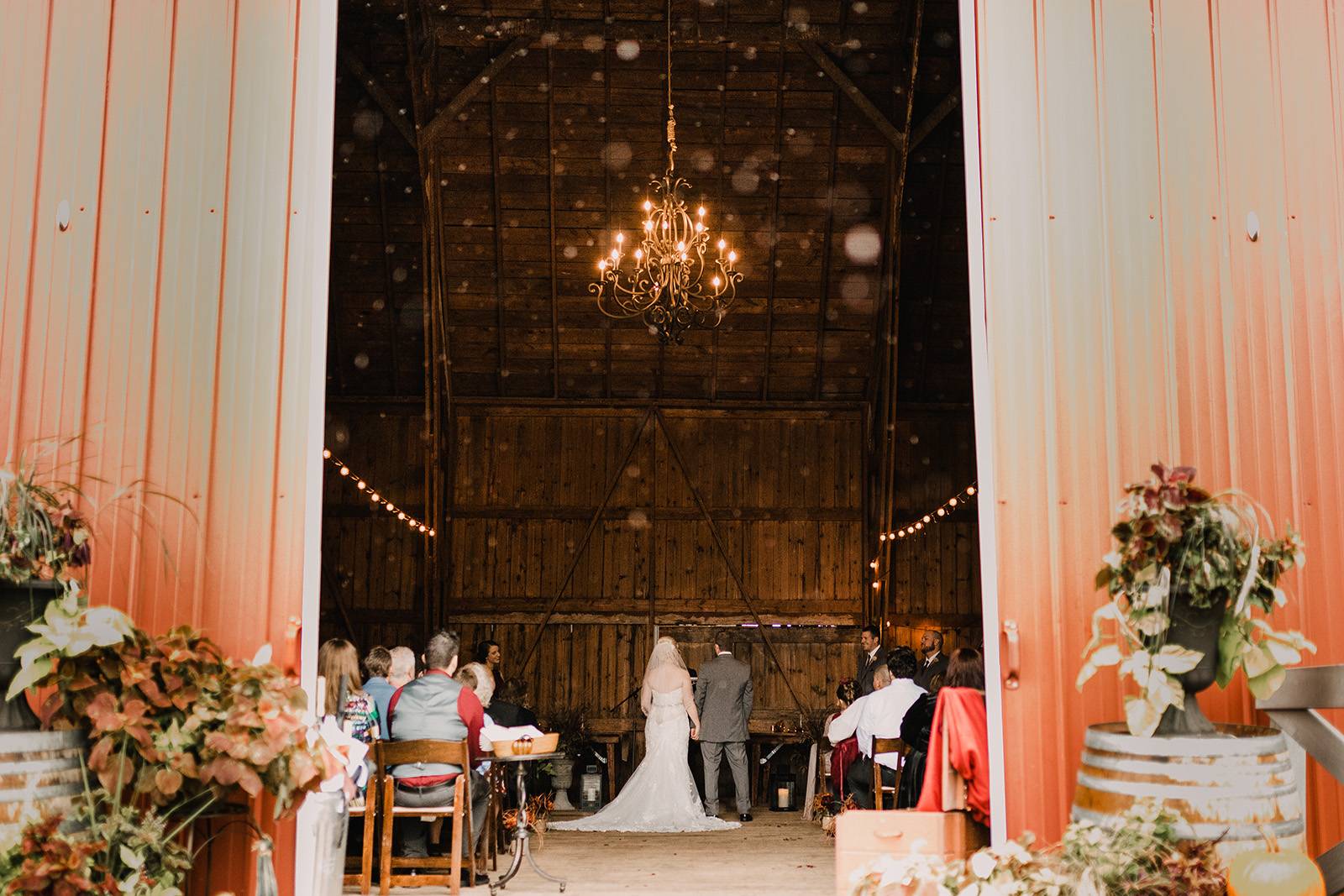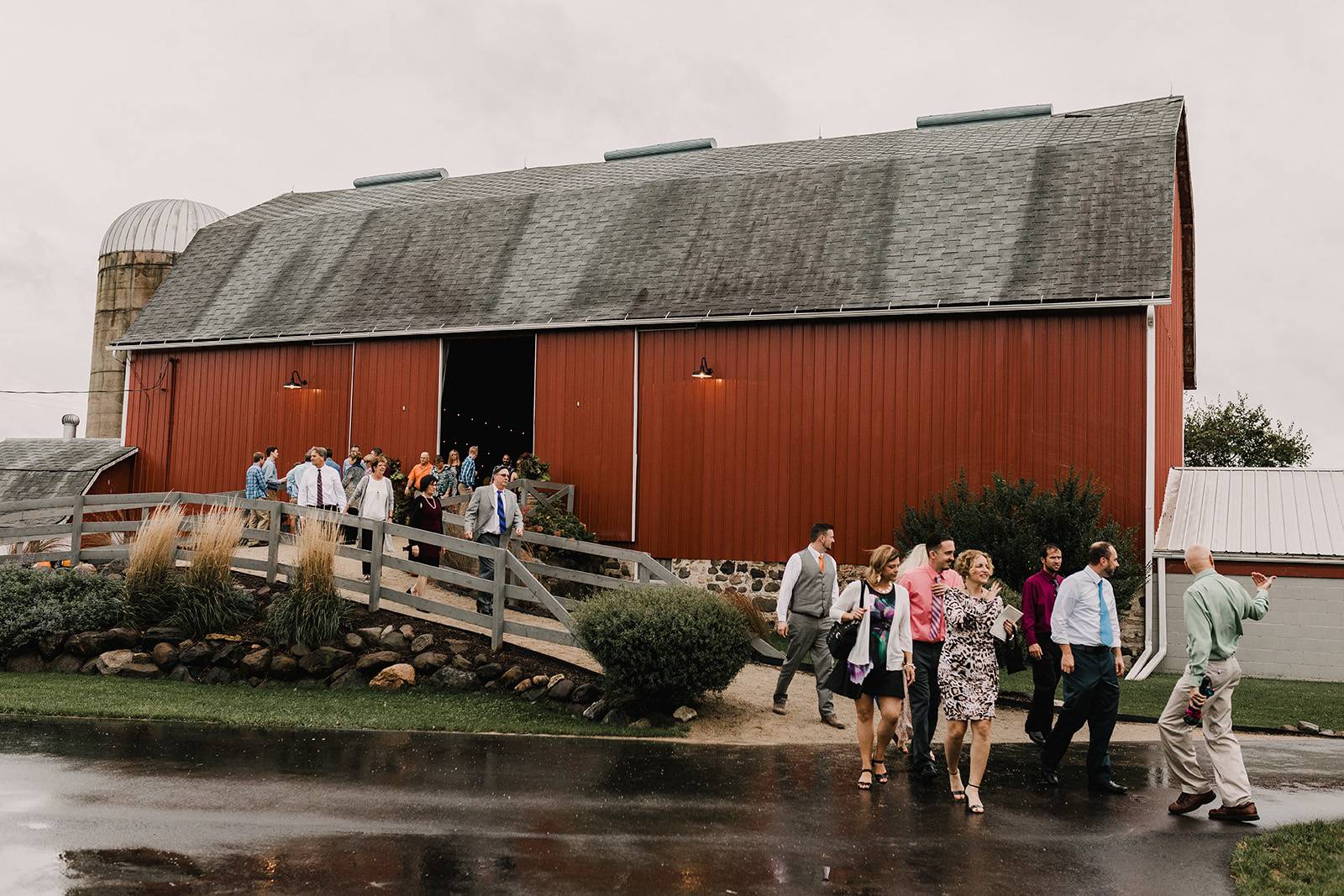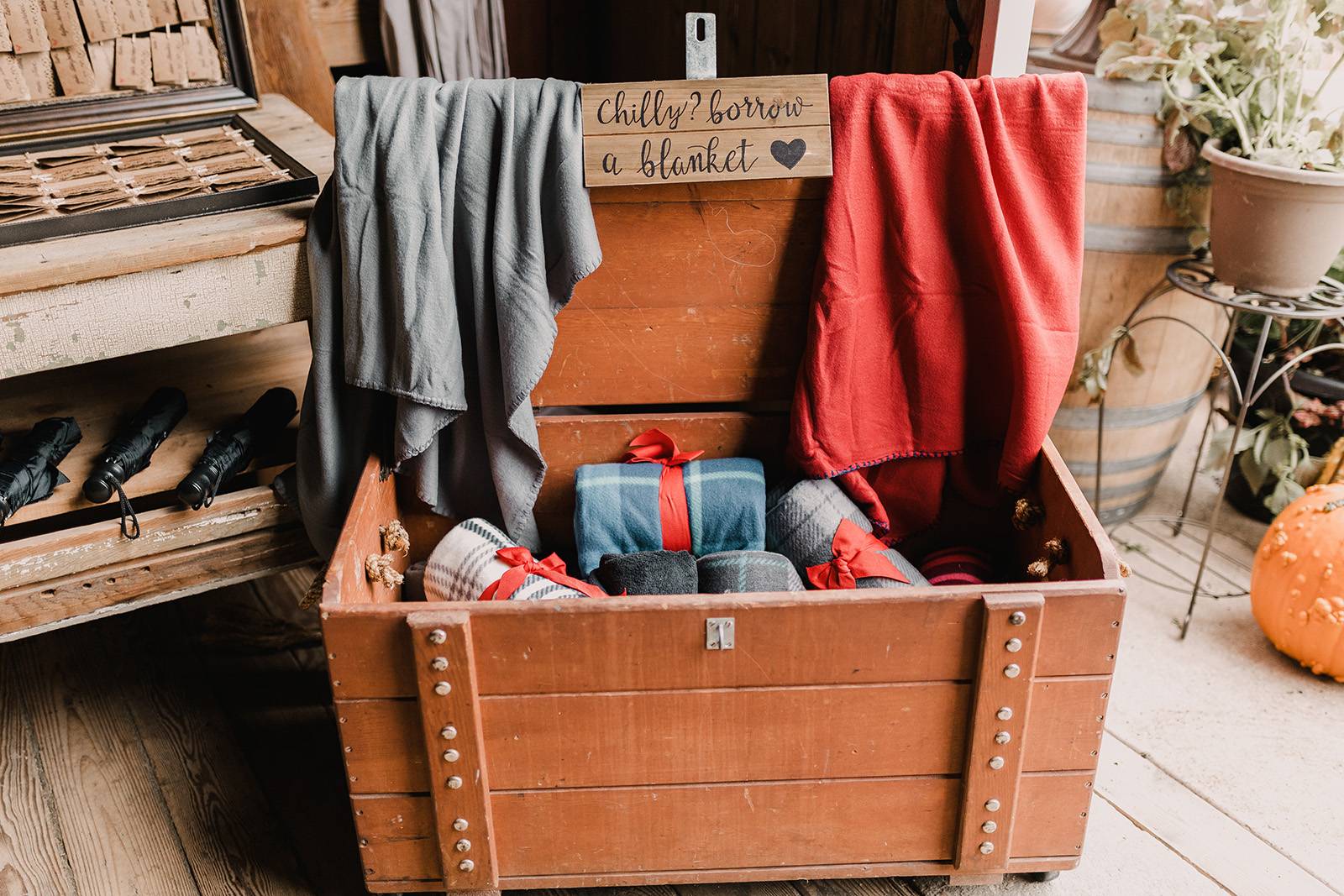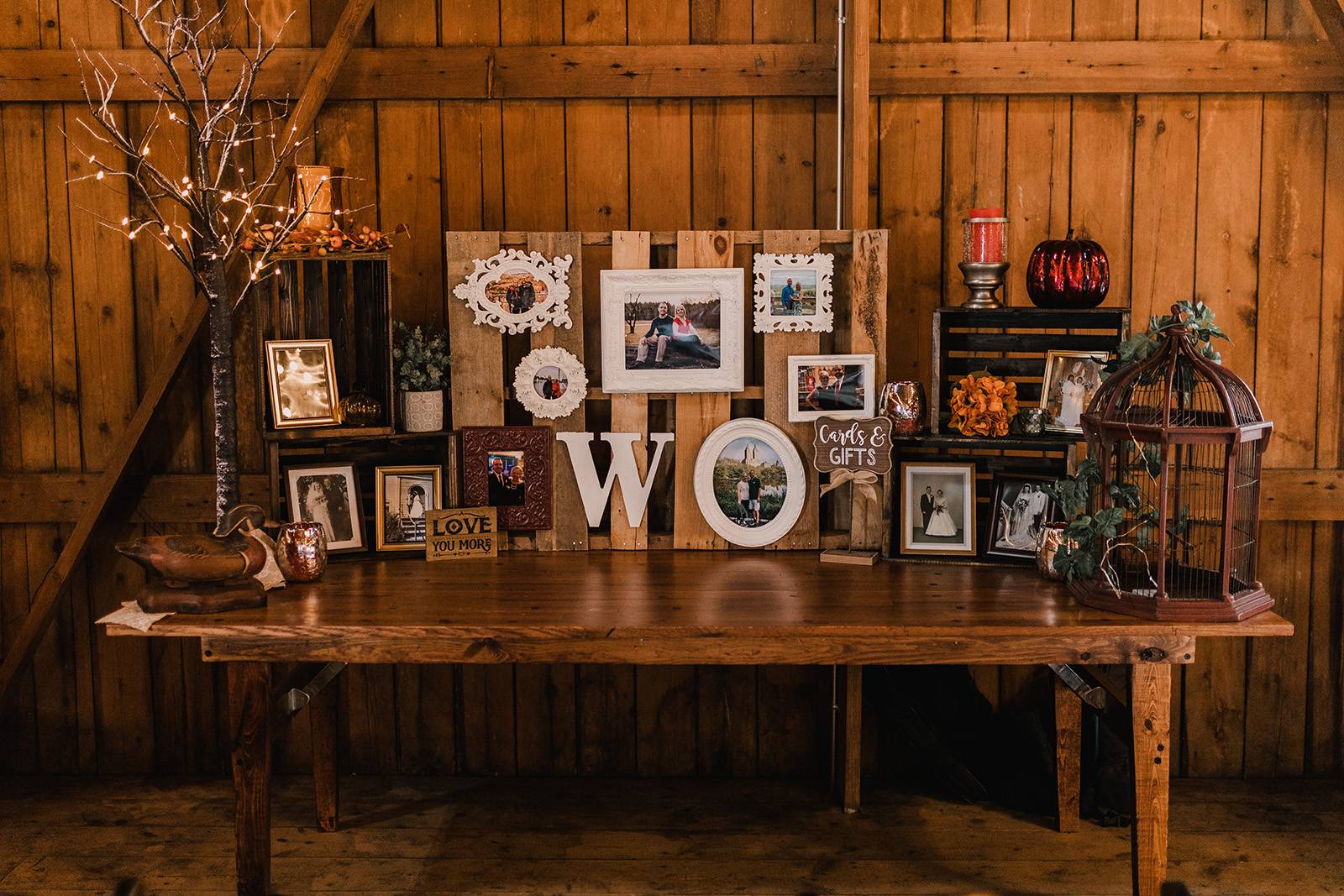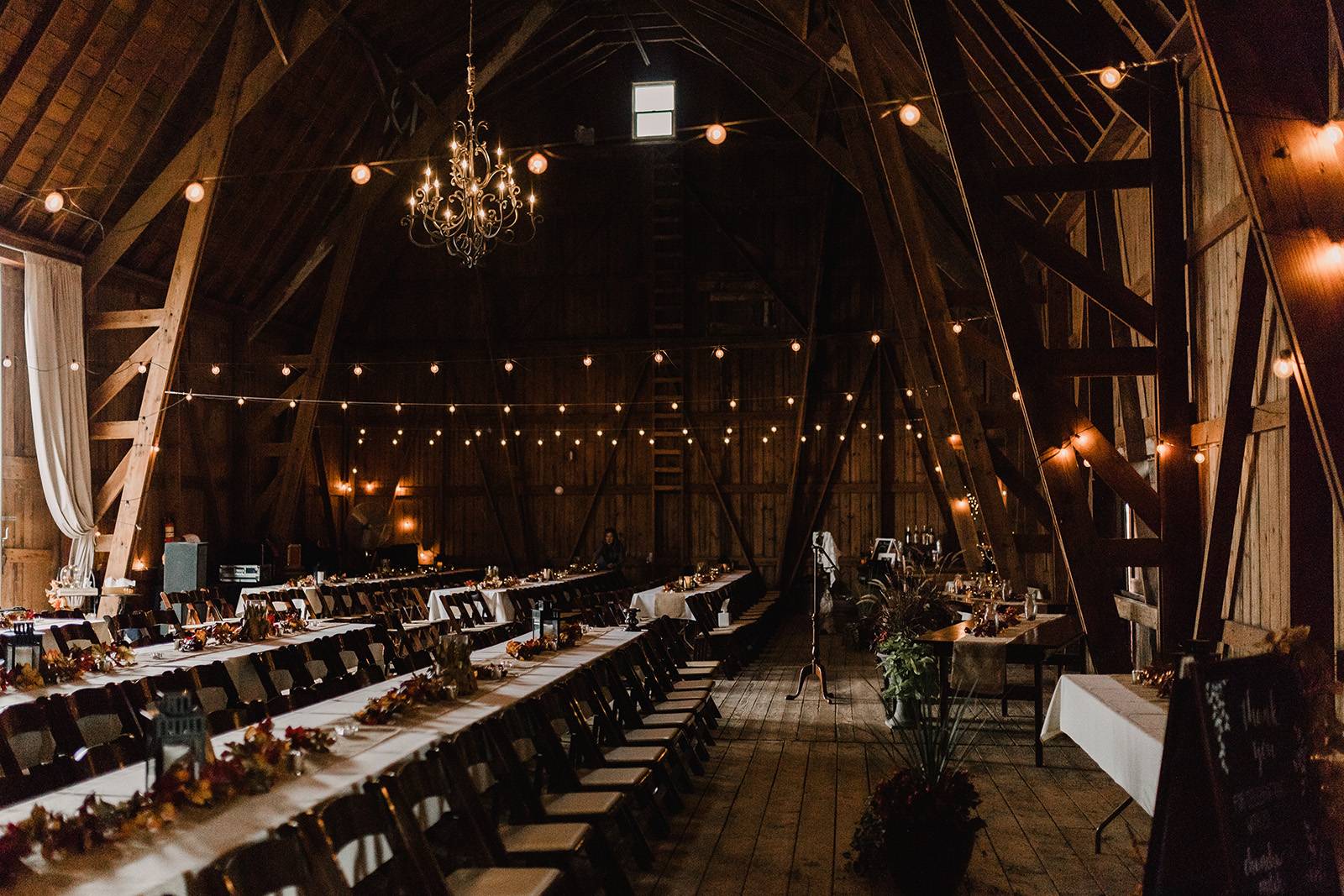 WERE THERE ANY PERSONAL TOUCHES OR DIY ELEMENTS?  Ever since I was a little girl, I have enjoyed crafting. So it was no surprise that I had big ideas for the wedding day. I hand painted numerous chalkboard signs, designed vignettes, and handmade all my bridesmaids' bouquets. Mitch and I also custom designed, printed and assembled our invitations entirely from scratch! These and other personal touches made us feel like our wedding day was a true representation of who we are, individually and as a couple.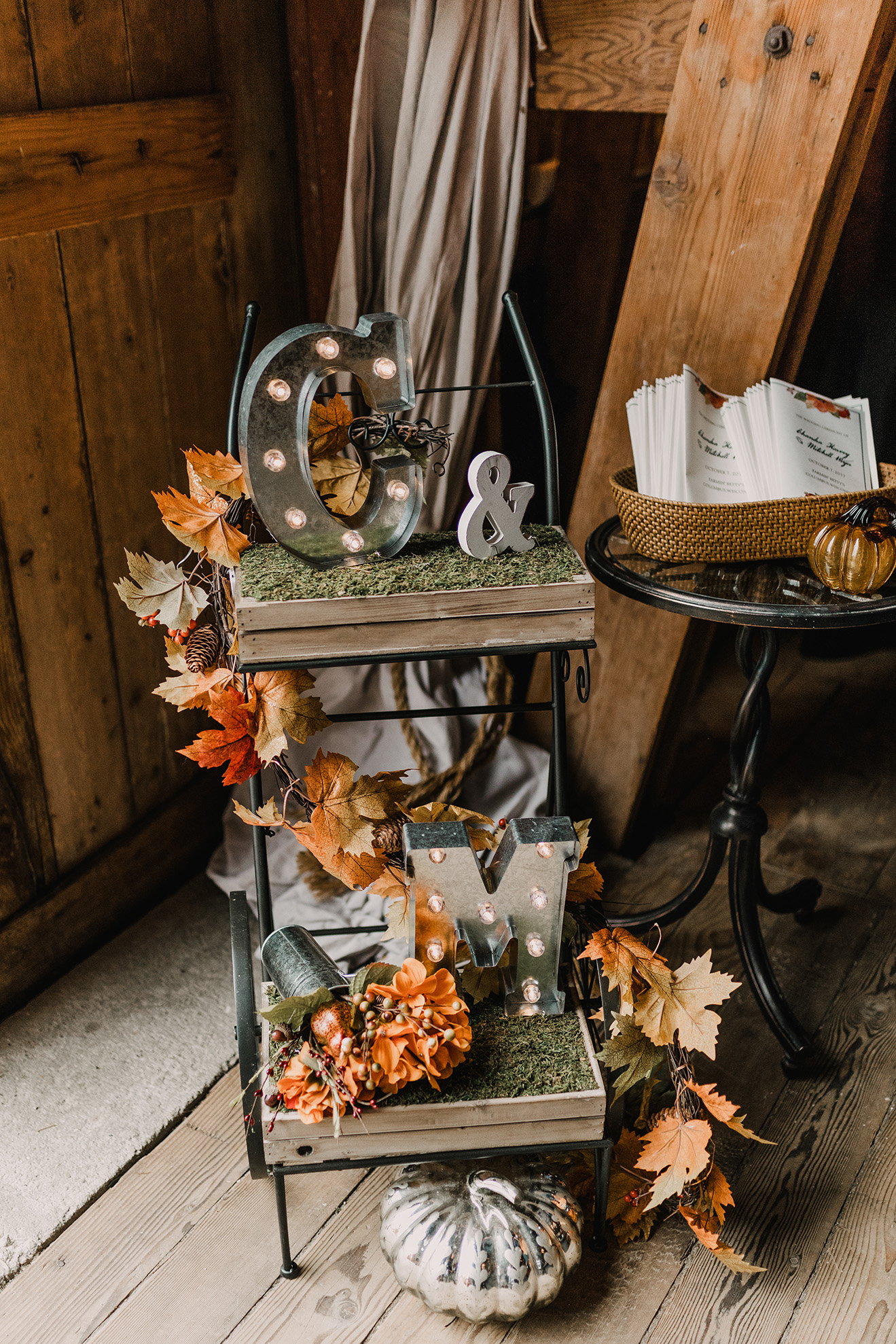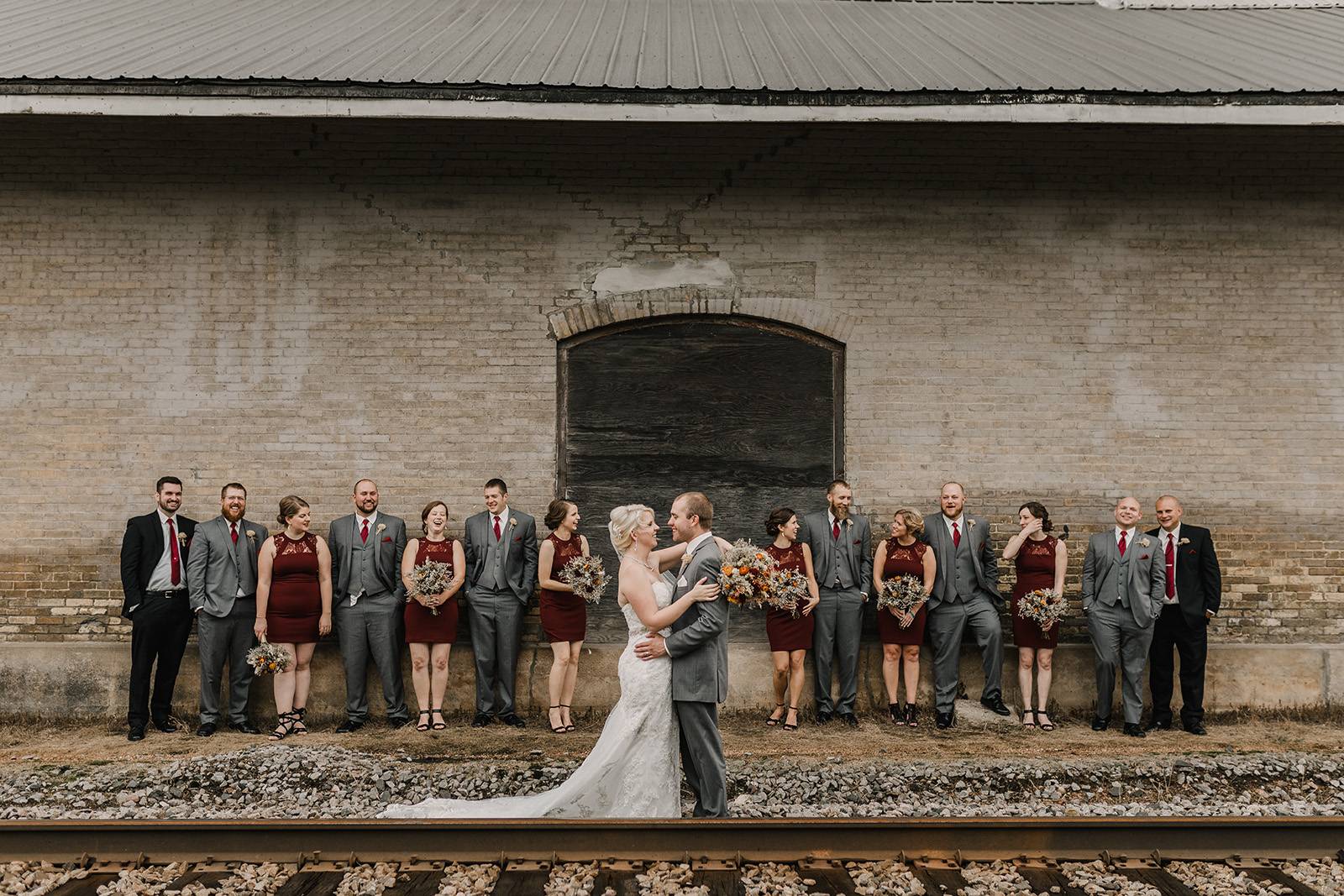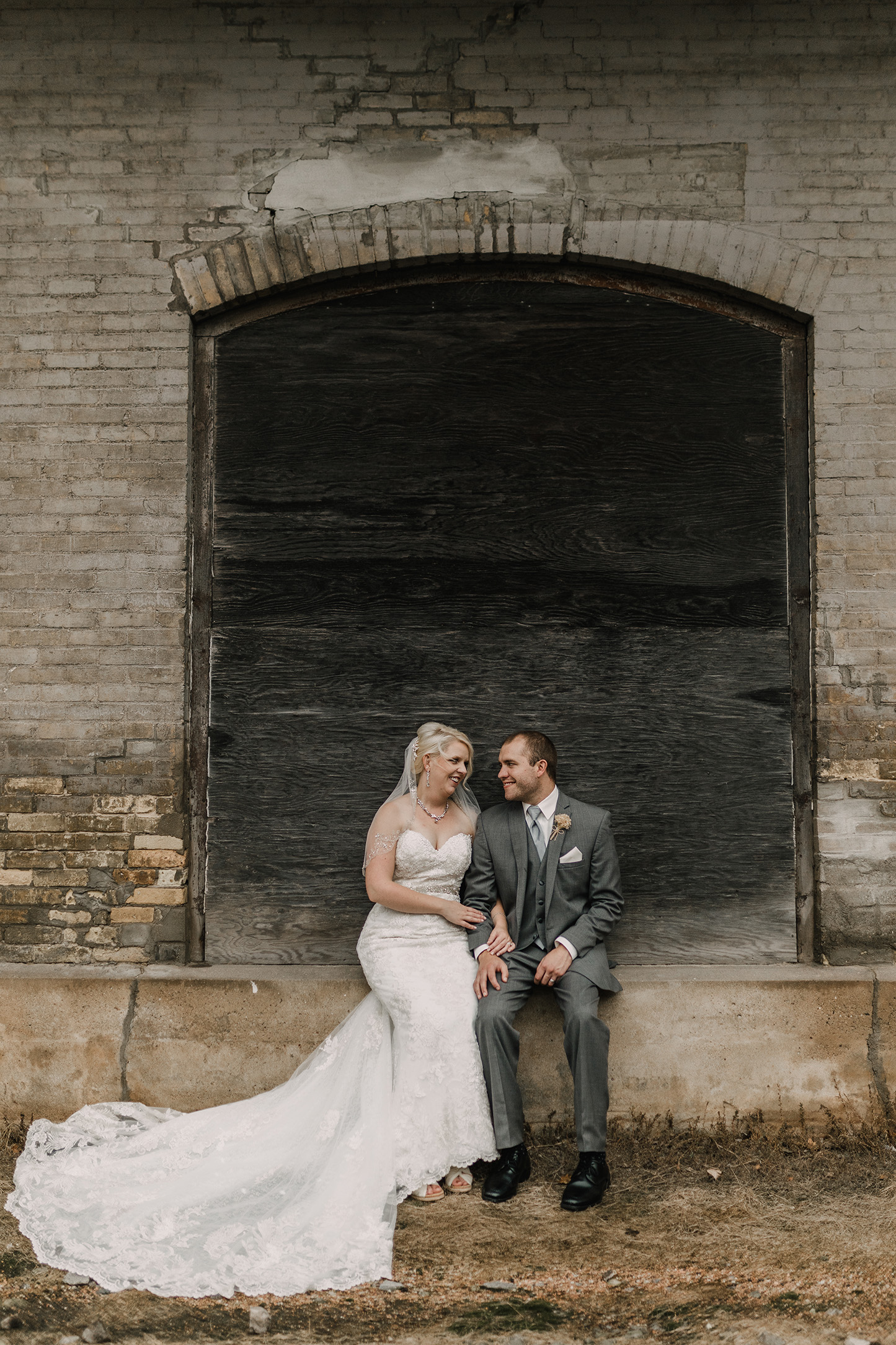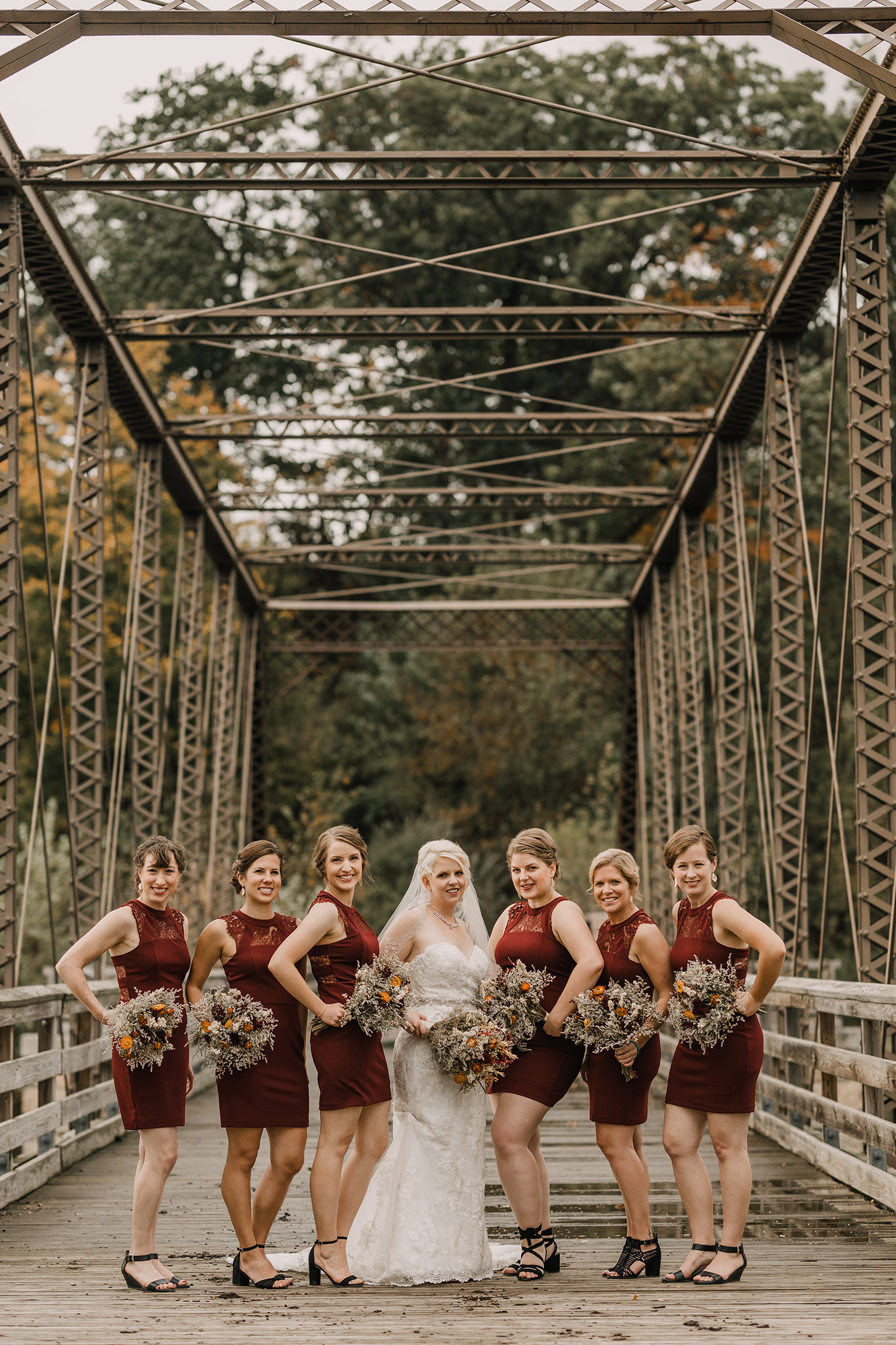 WHAT WAS YOUR WEDDING COLOR PALETTE? Ivory, wine and burlap.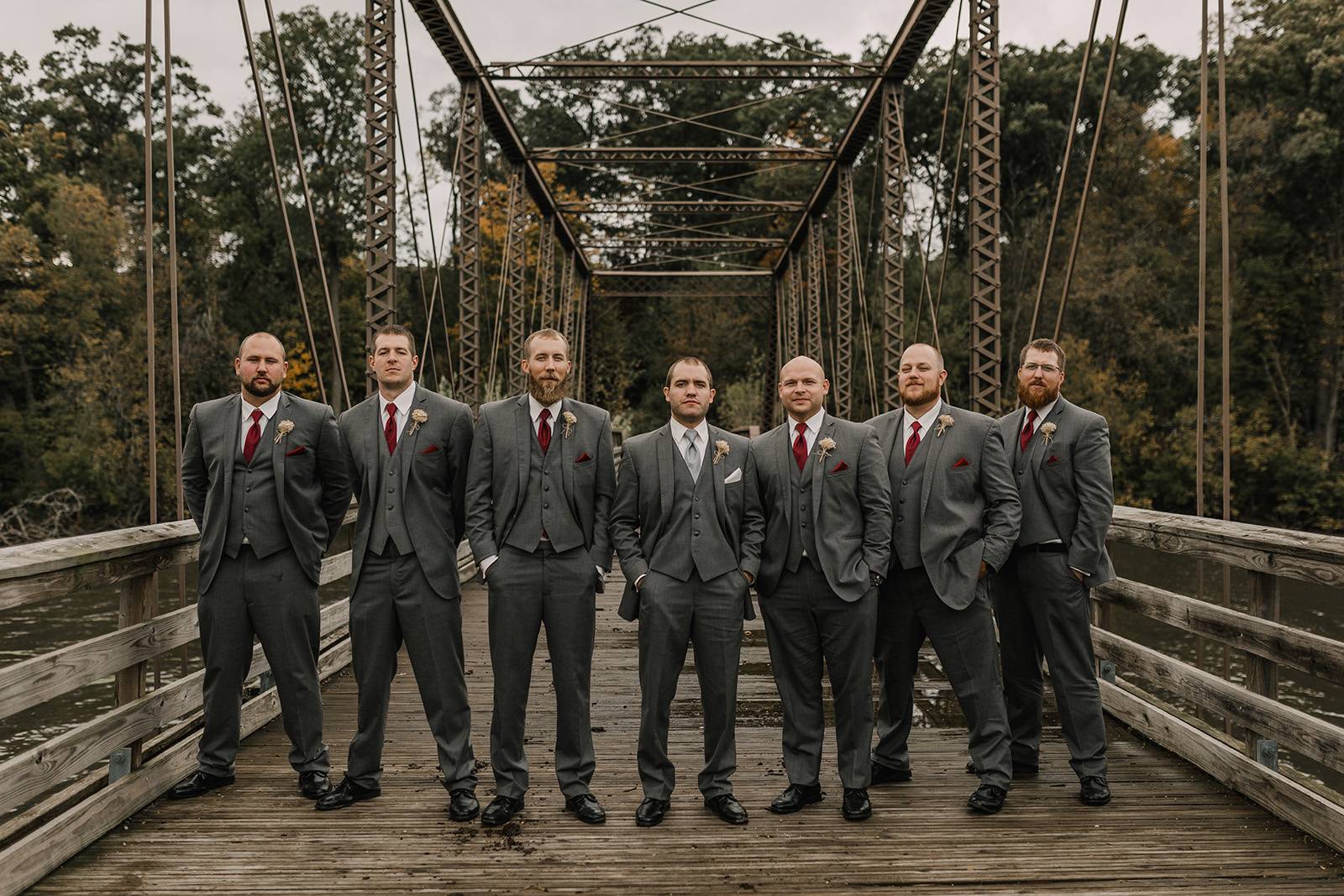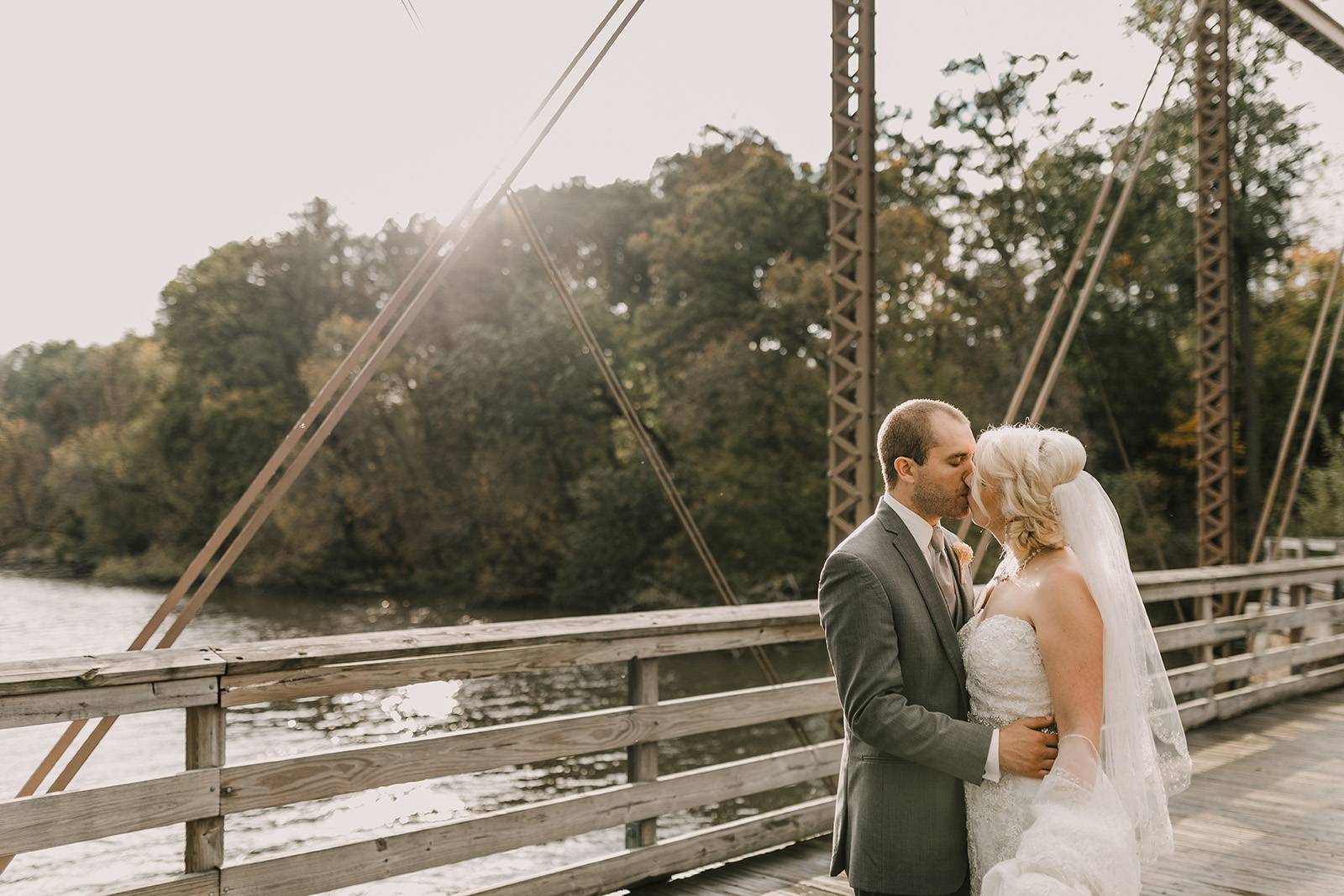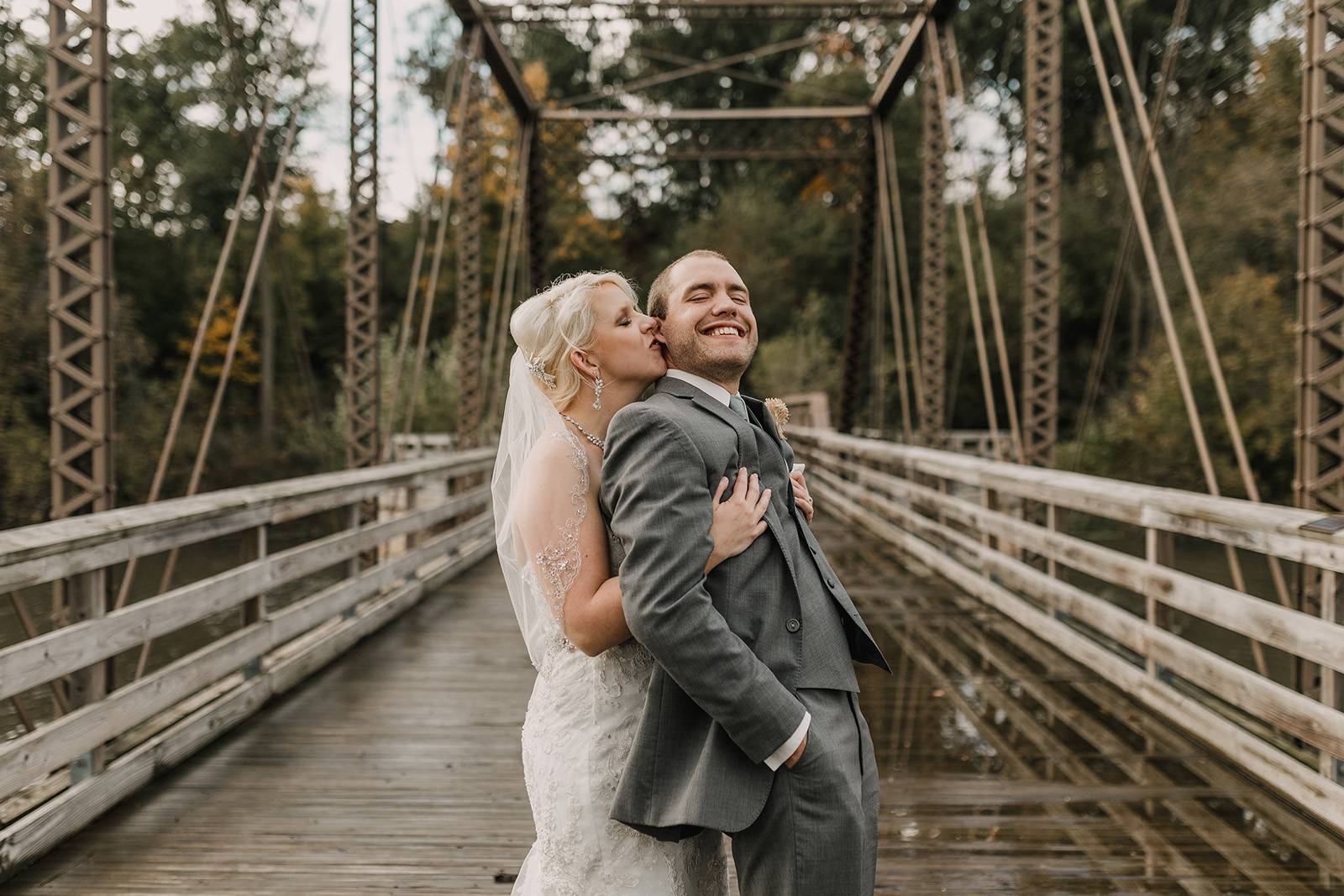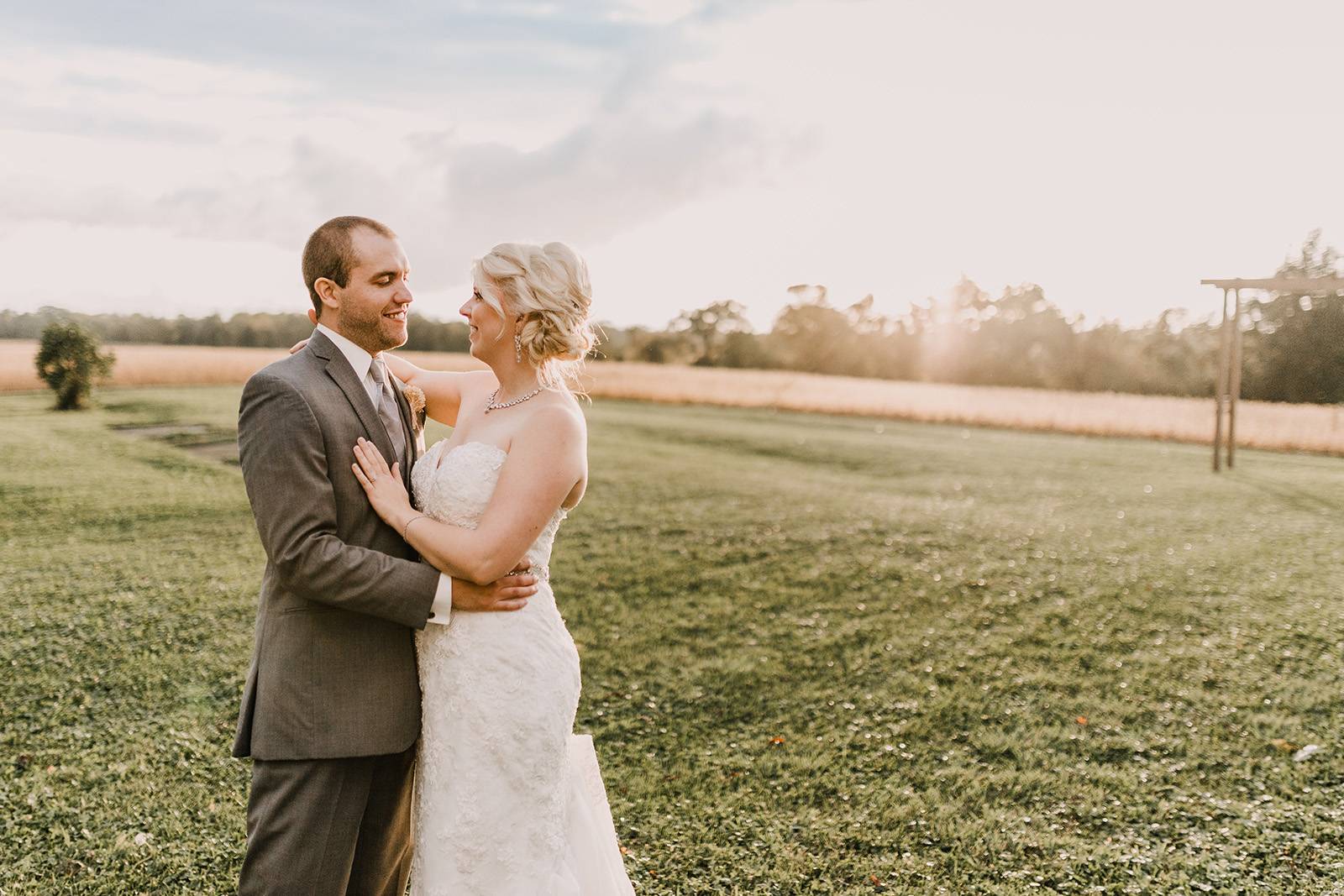 WHAT WAS YOUR FAVORITE MOMENT FROM YOUR WEDDING? The weather was less than cooperative on our wedding day. Rain forced us to move our ceremony indoors, and an actual tornado sent our guests seeking shelter among the livestock pens in the lower level of our barn venue. Lucky for us, the tornado was a hit with our guests and the weather didn't dampen the fun. But there was one magical moment when a few rays of sunshine broke through the dark skies and set the farm fields around our venue aglow. Mitch and I raced outside with our photographers to enjoy a private moment together in the sun. In that moment, it felt like we could weather any storm life throws our way.