What happens when you combine a gorgeous dusty rose and mulberry color palette, and a magical woodsy setting? The answer is this Northwoods Wisconsin wedding that's straight out of a dream. With nature at the forefront of the design and the work of whimsical lush florals by The Flower Studio, this imagery captured by Twig & Olive Photography is one like we've never seen before!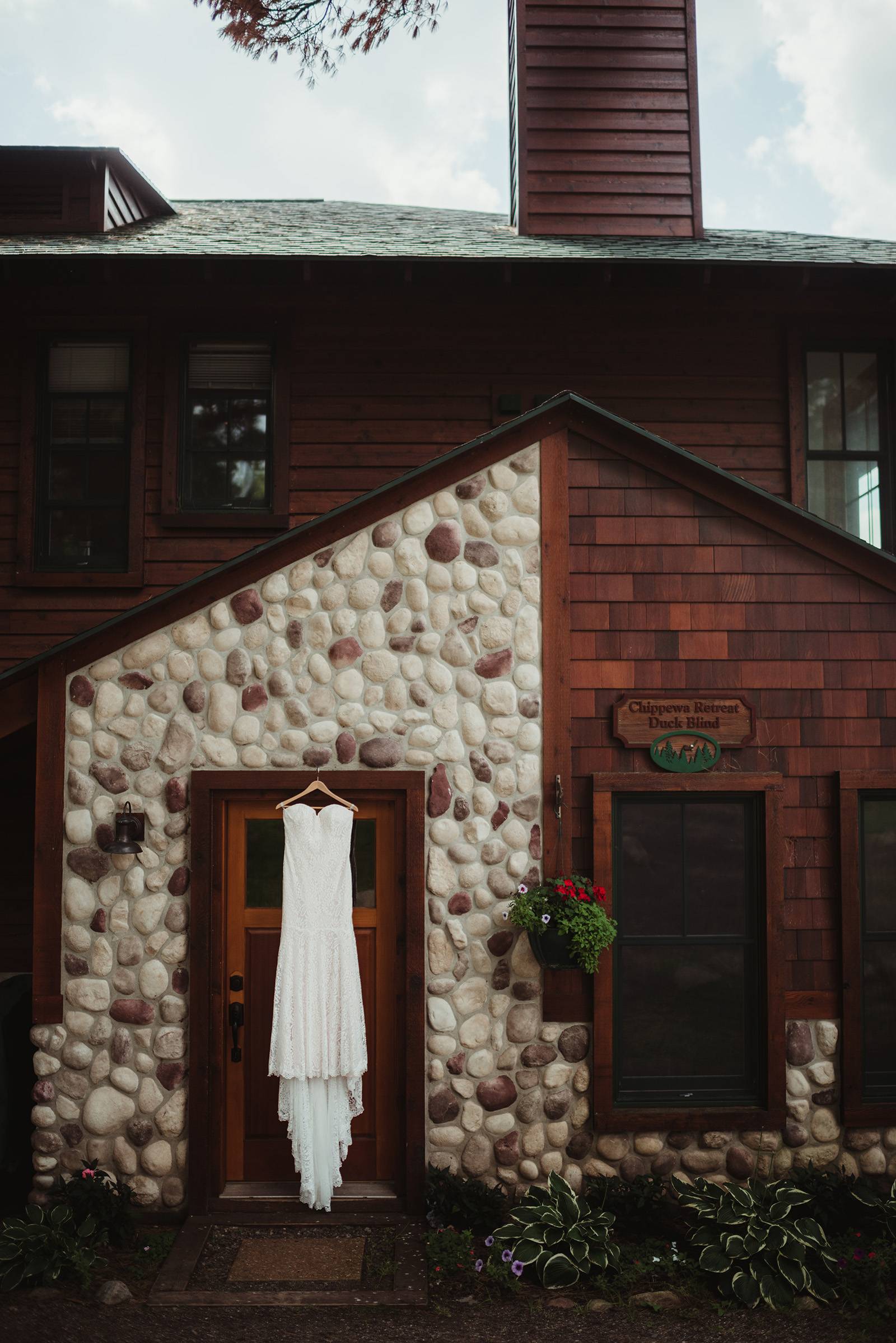 WEDDING DATE: 08/19/17

HOW DID YOU MEET? It all began at Middleton High School where we met when we were 16 years old. Our first date was junior homecoming and we became a couple after that.
HOW DID YOU KNOW HE WAS "THE ONE?" We dated for two years in high school and when we went to college, we decided to go our separate ways and dated other people. After college, we reconnected and rekindled our high school flame. We knew immediately that we were meant to be and it was like no time had passed and we picked up where we left off. So glad we gave our relationship another chance!
TELL US ABOUT YOUR PROPOSAL: On a beautiful fall afternoon, Ty came home from a weekend of hunting and popped the question. I was upstairs watching a scary movie and Ty came upstairs and asked if I would come downstairs and take a look at something he found in the woods. Ty brings home little gifts he finds in the woods every time he goes hunting, so this wasn't out of the ordinary. Ty explained that he wanted to bring the item inside, but wanted to get my opinion on where to put it first. When I walked down the stairs and through the garage, a large birch tree log was sitting in the driveway with the words "Marry Me?" branded into the wood. Ty got down on one knee and I said "yes!"
TELL US ABOUT FINDING YOUR DRESS: I went dress shopping with my mom, mother-in-law and sister-in-law. I knew for sure that I wanted to find my dress at Marah's Elegant Bridal in Mount Horeb as I loved their style and the fact that it was a smaller more intimate boutique. I only tried on 5 dresses and ended up choosing the first one that I tried on. It was a wonderful, exciting experience!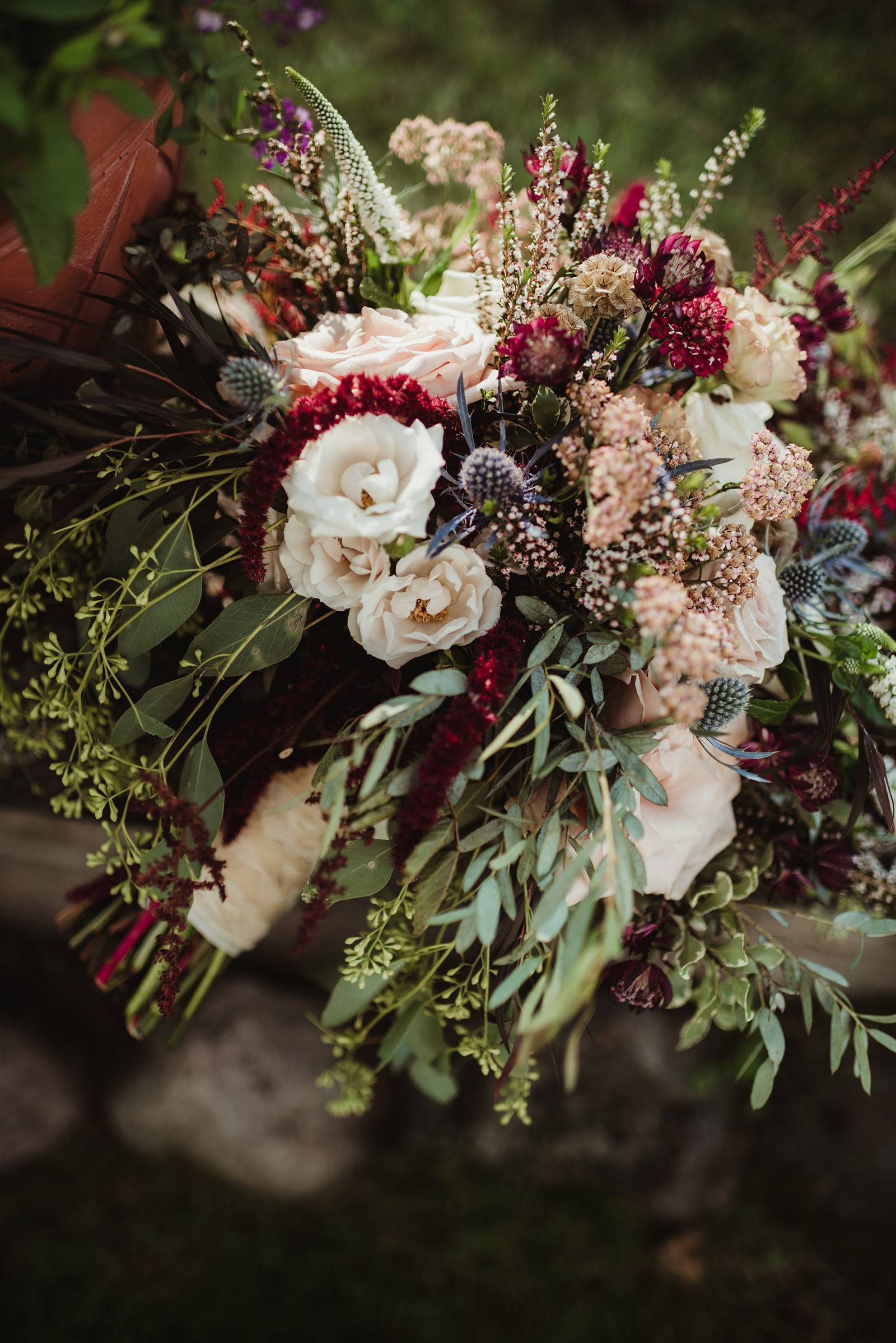 DESCRIBE YOUR WEDDING FLOWERS: GORGEOUS and unique!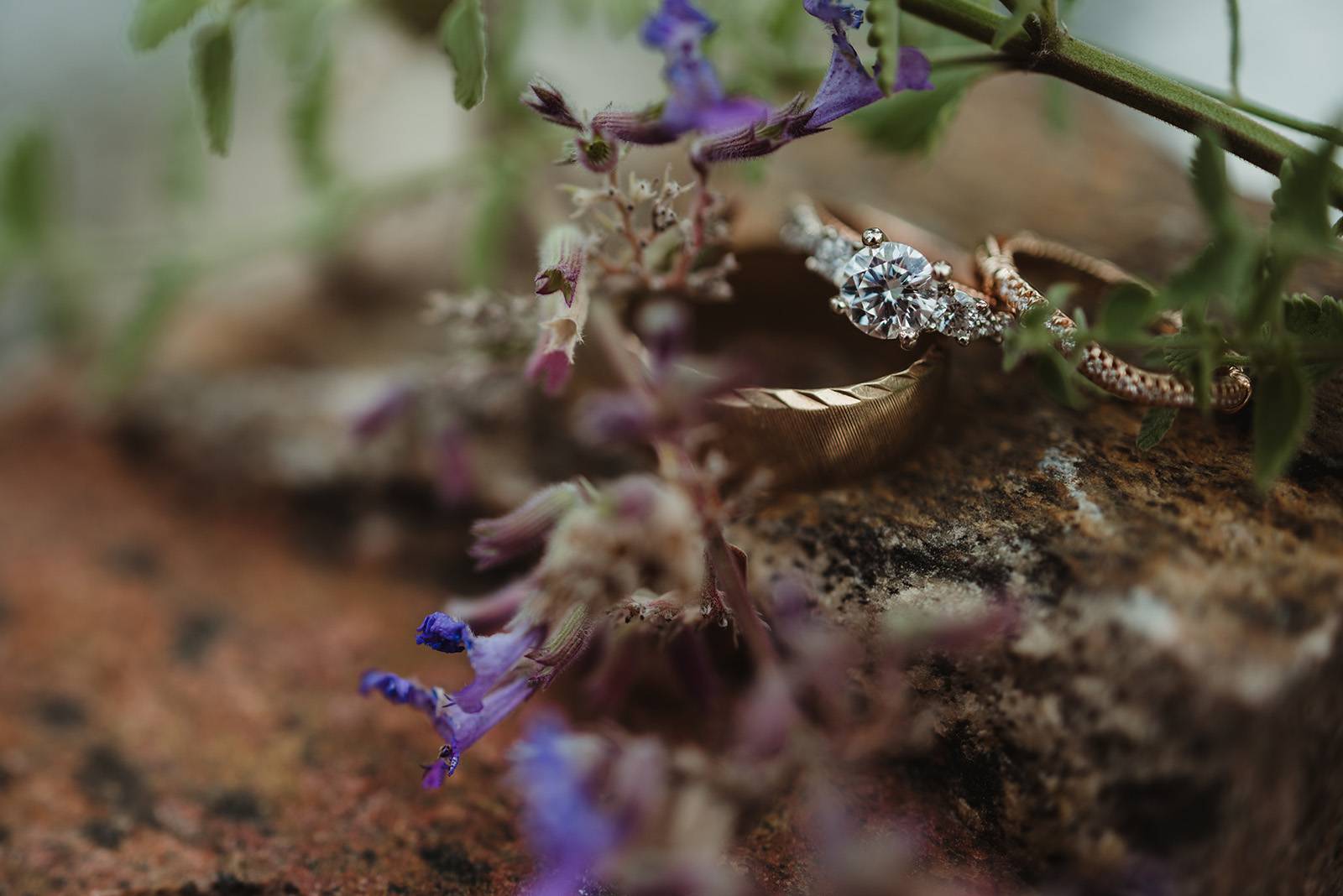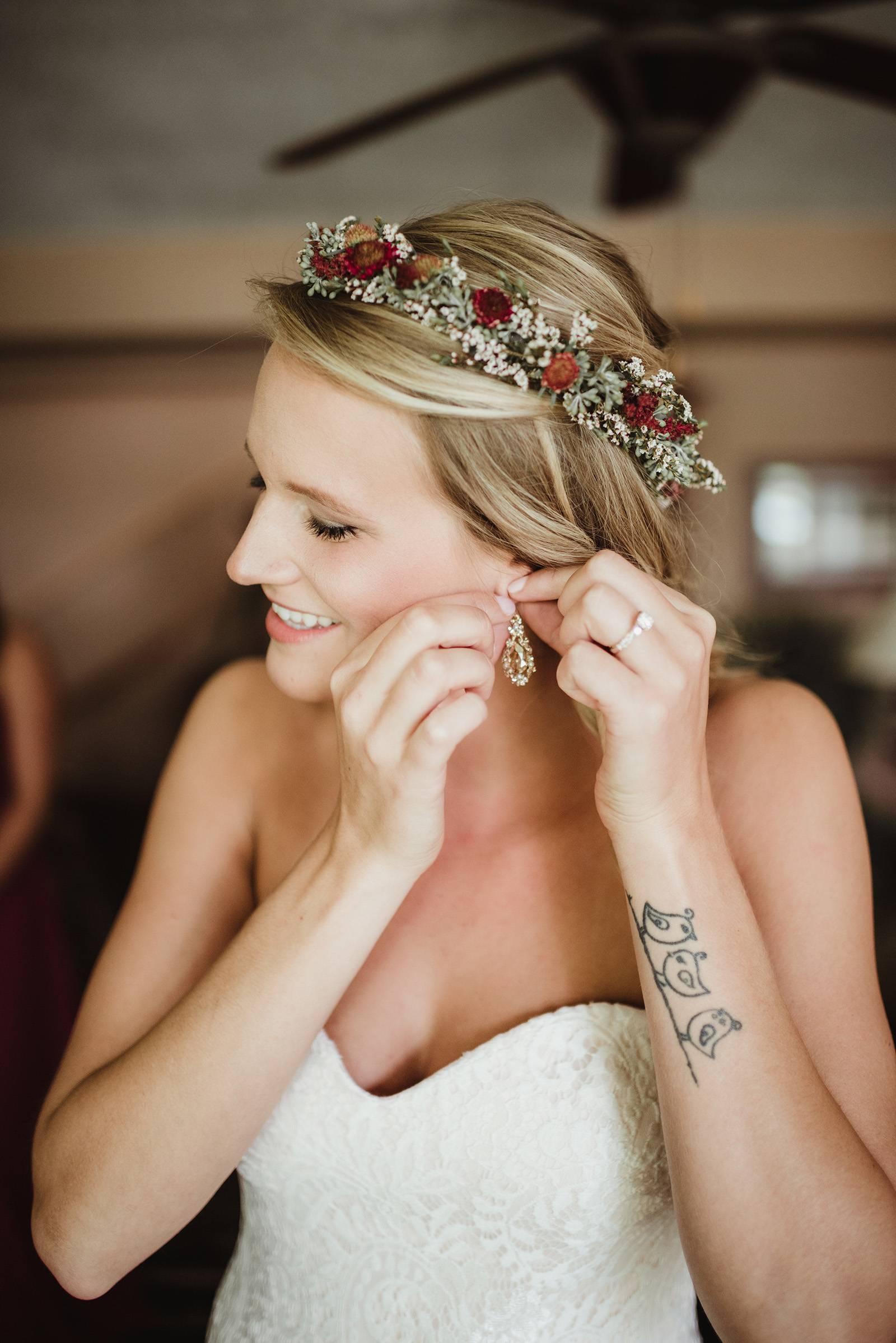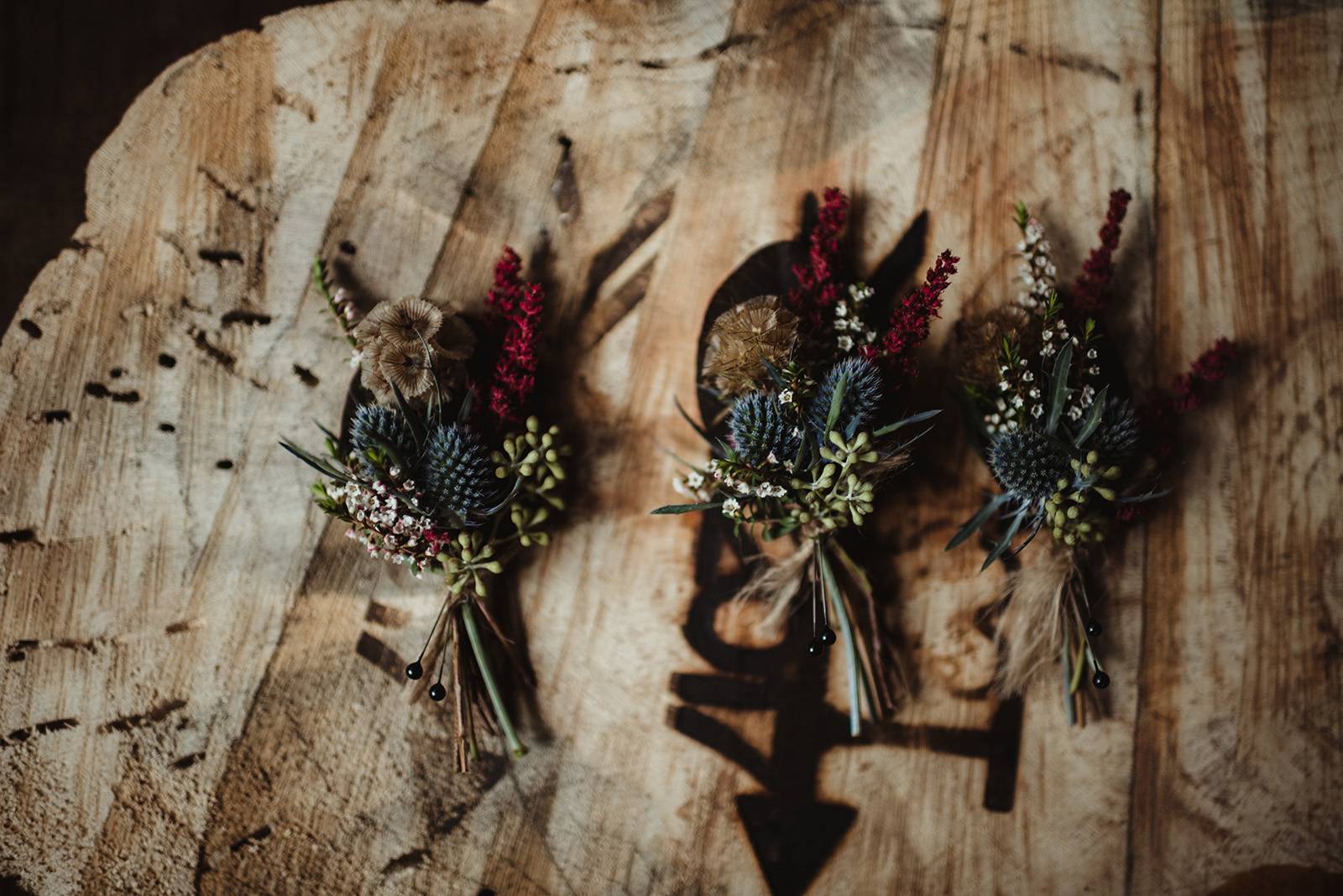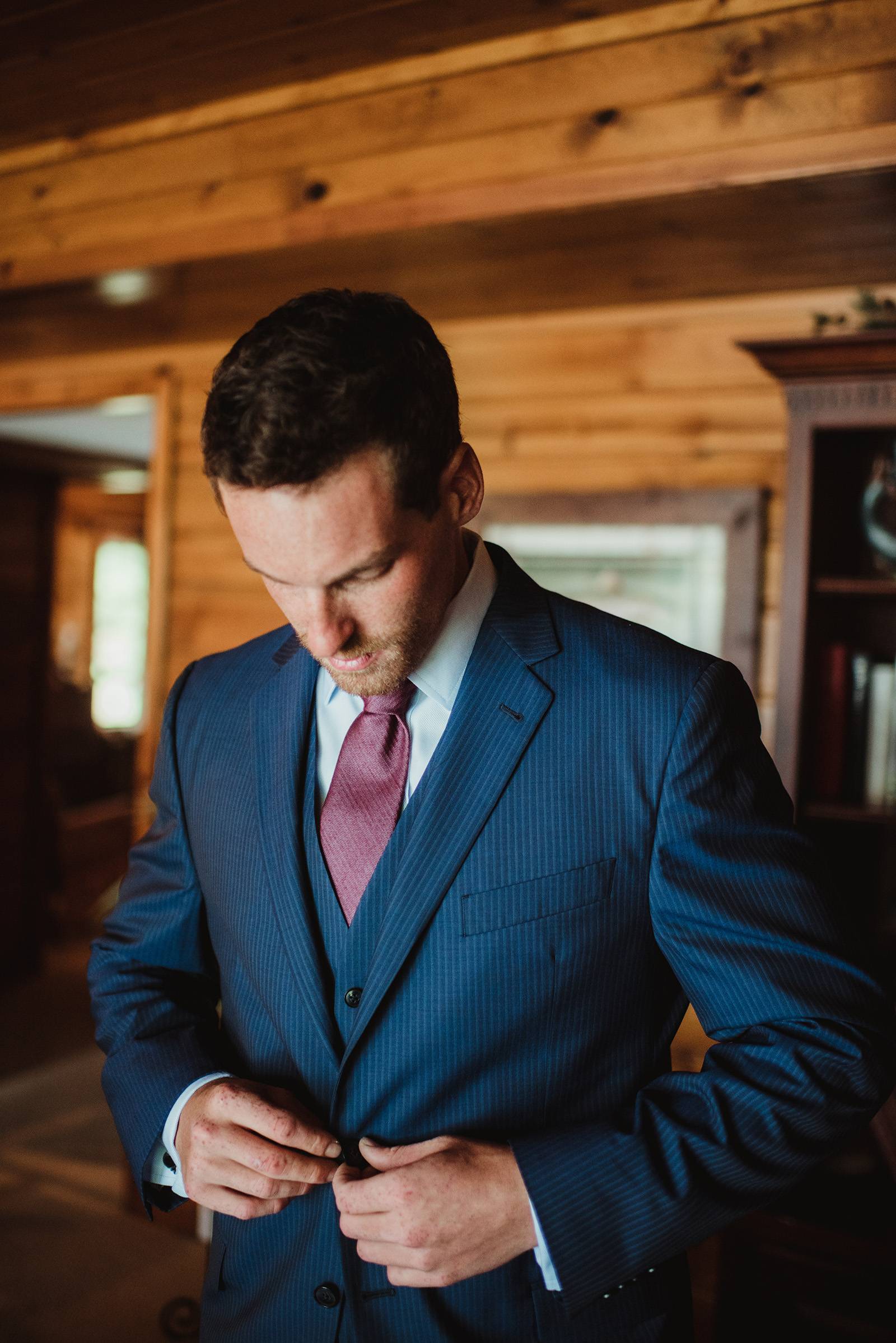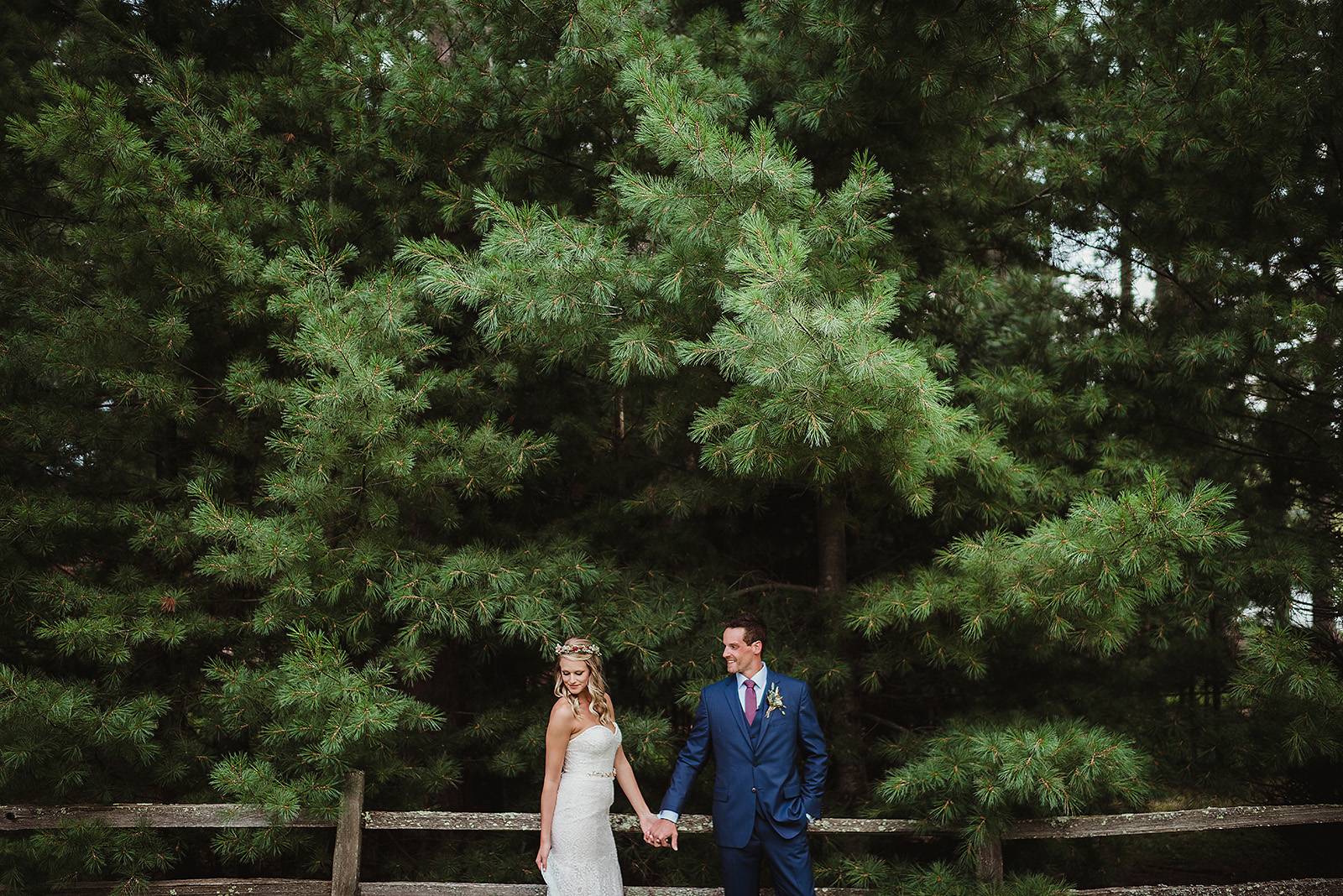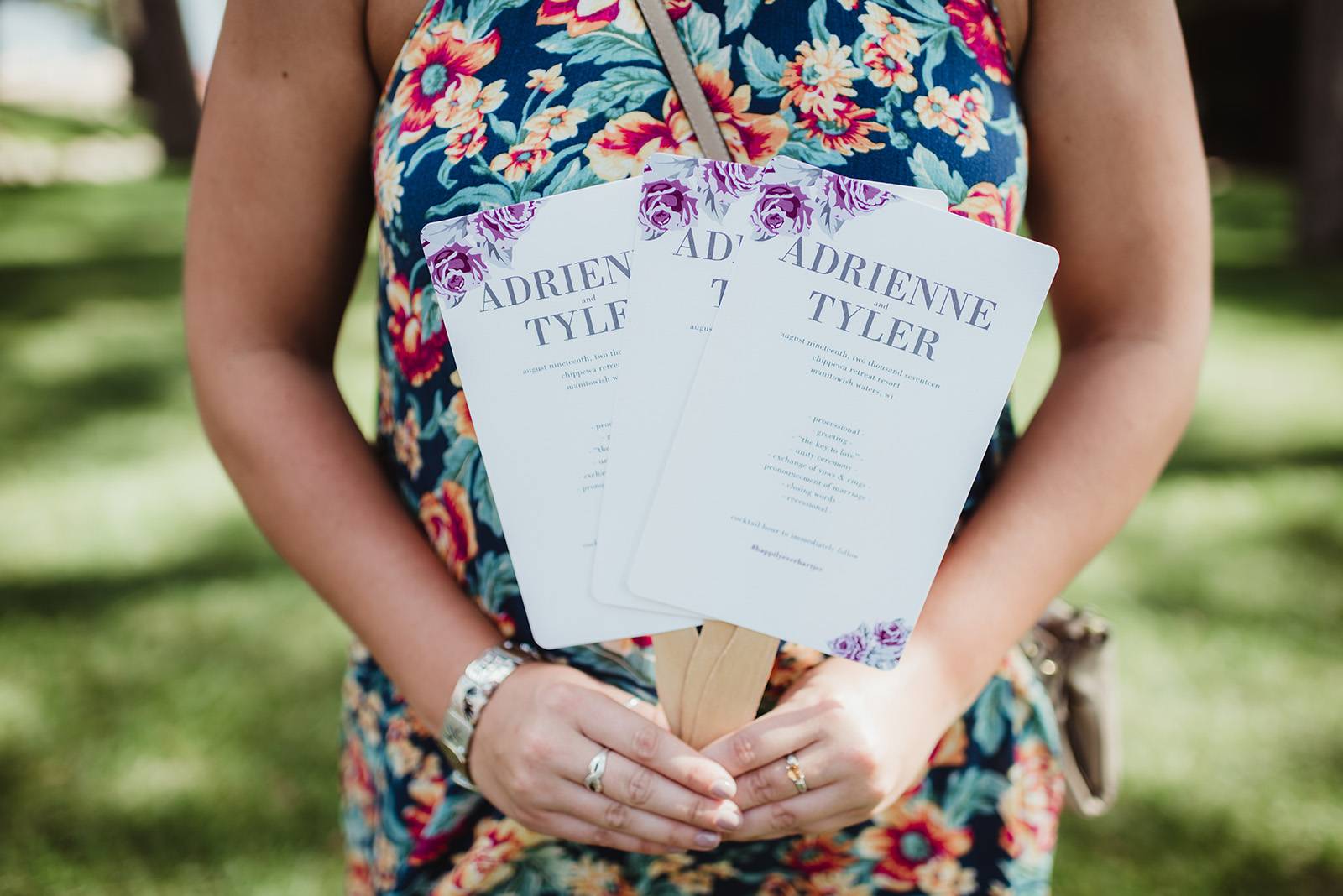 WERE THERE ANY PERSONAL TOUCHES OR DIY ELEMENTS? There were not a ton of DIY elements besides some handwritten signs that my sister in law did a fabulous job creating! We used A La Crate Vintage Rentals for our cupcake display, signs, and centerpieces.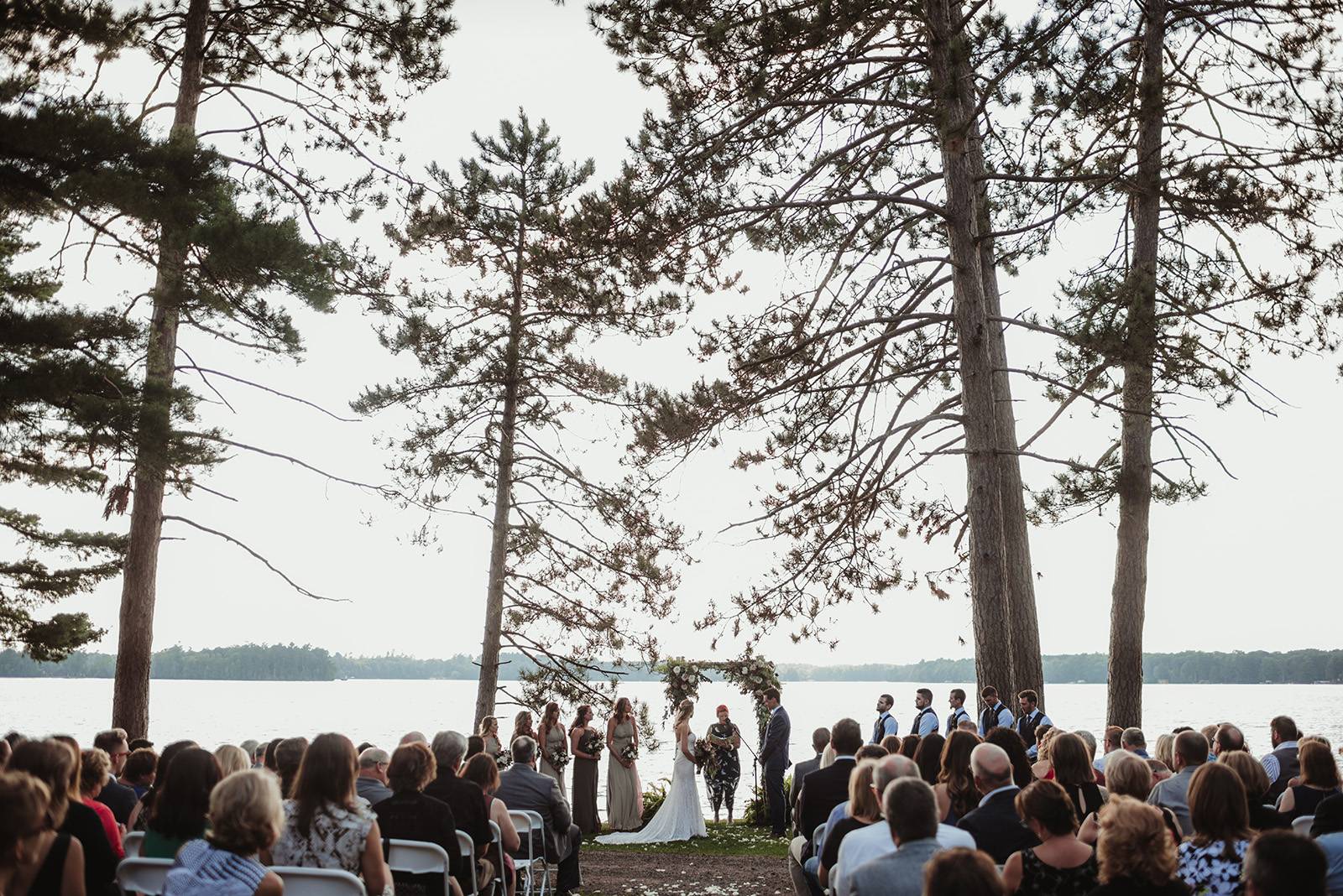 WHAT WAS YOUR FAVORITE MOMENT FROM YOUR WEDDING? Our ceremony. We couldn't have asked for more perfect weather and it was such a beautiful moment.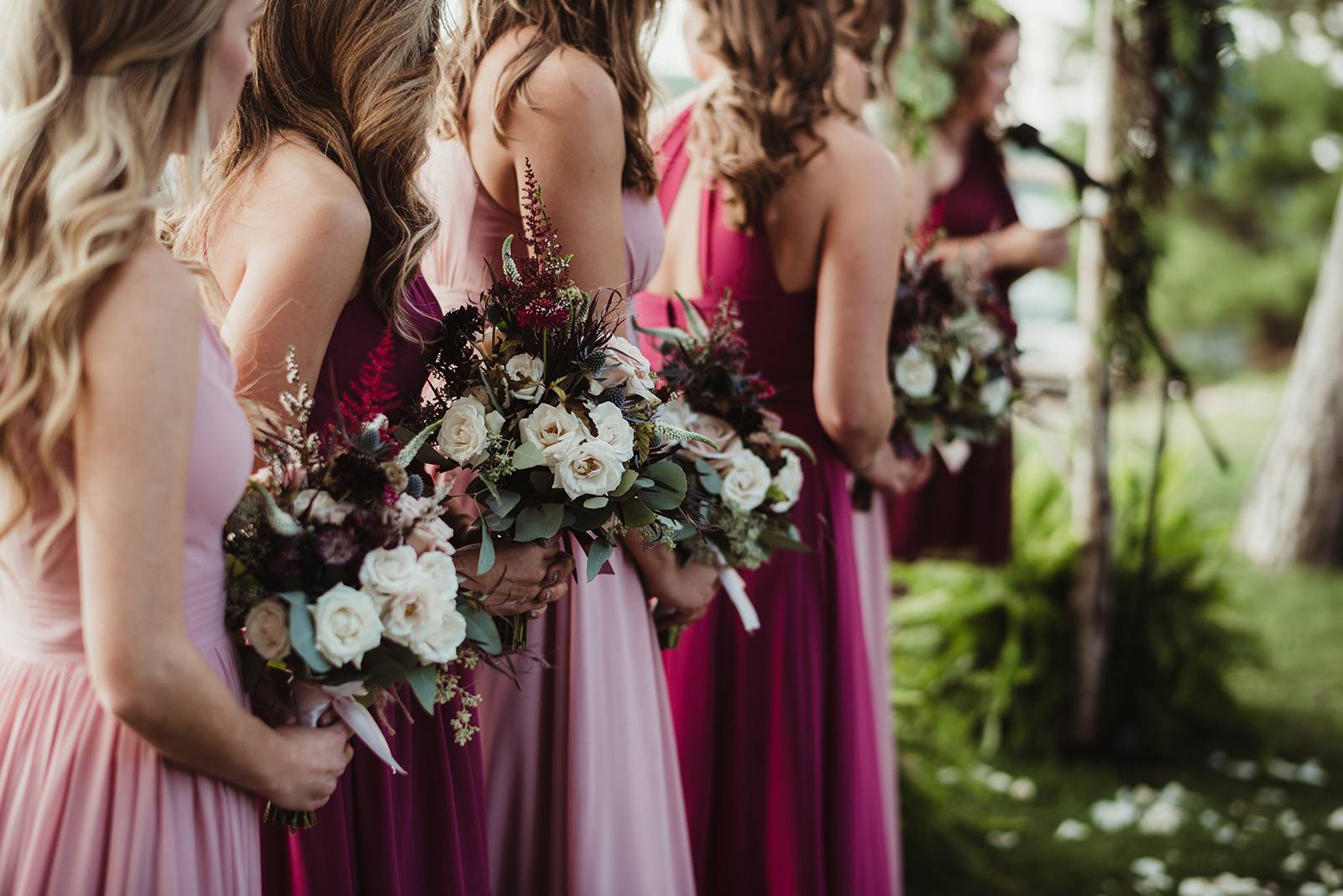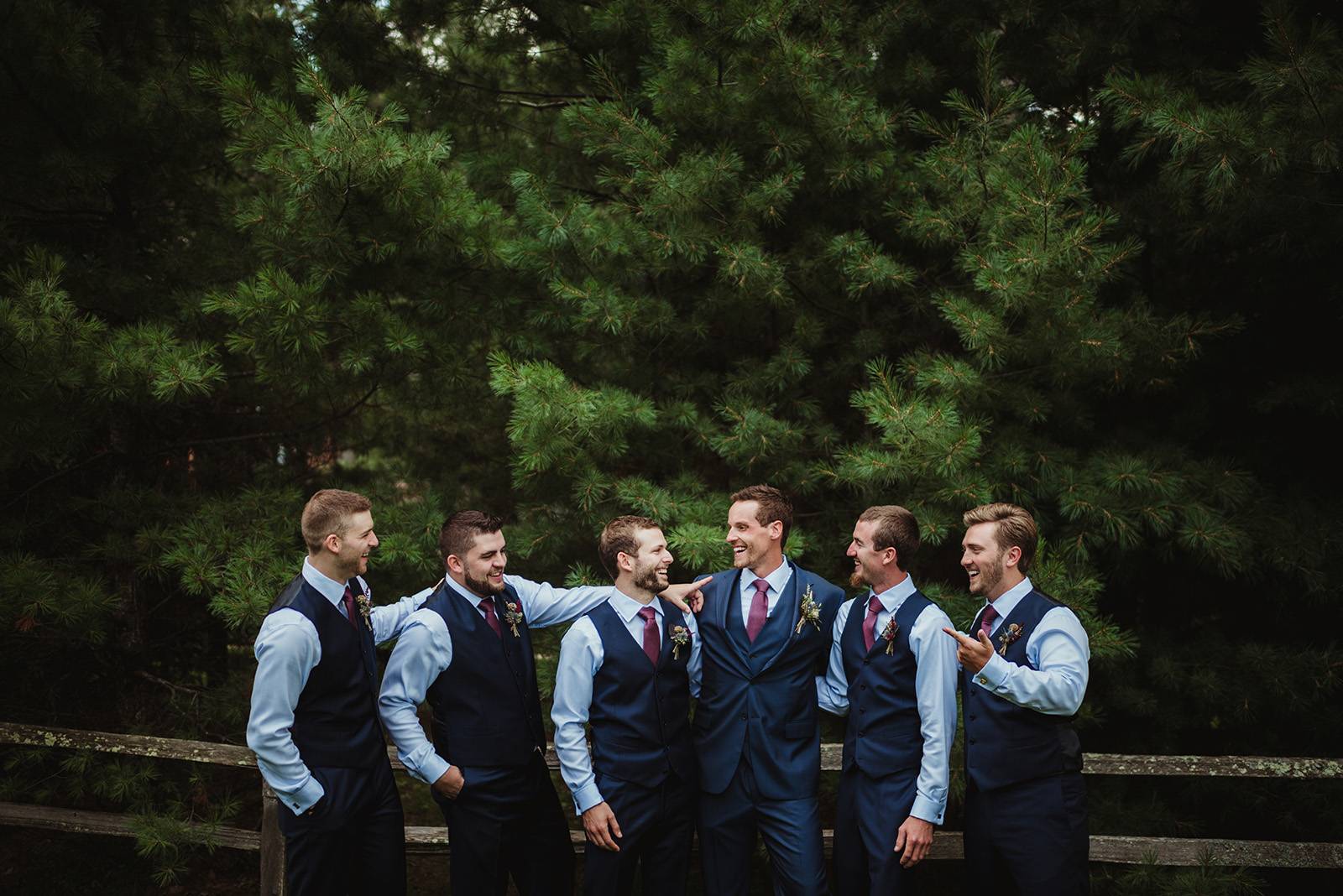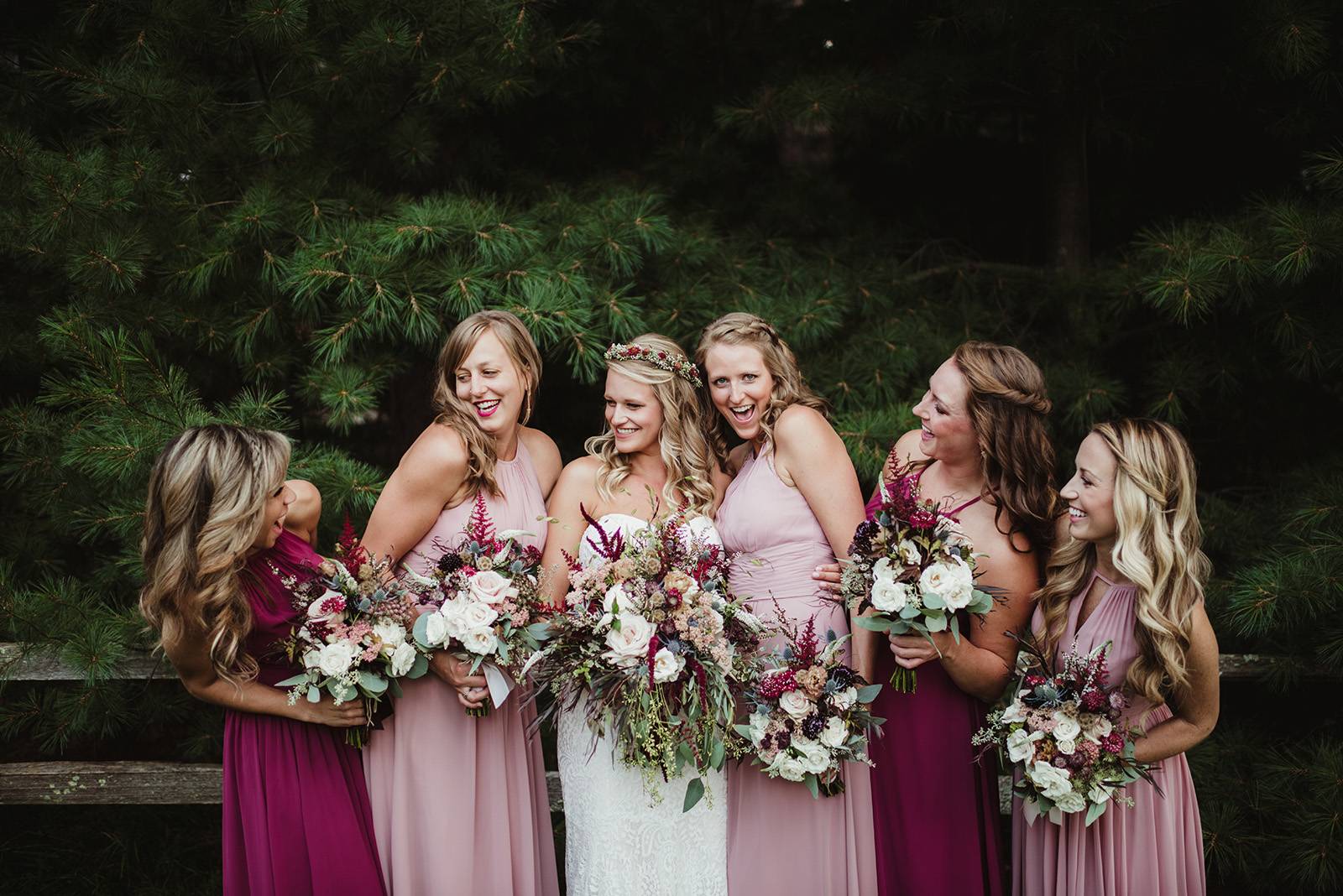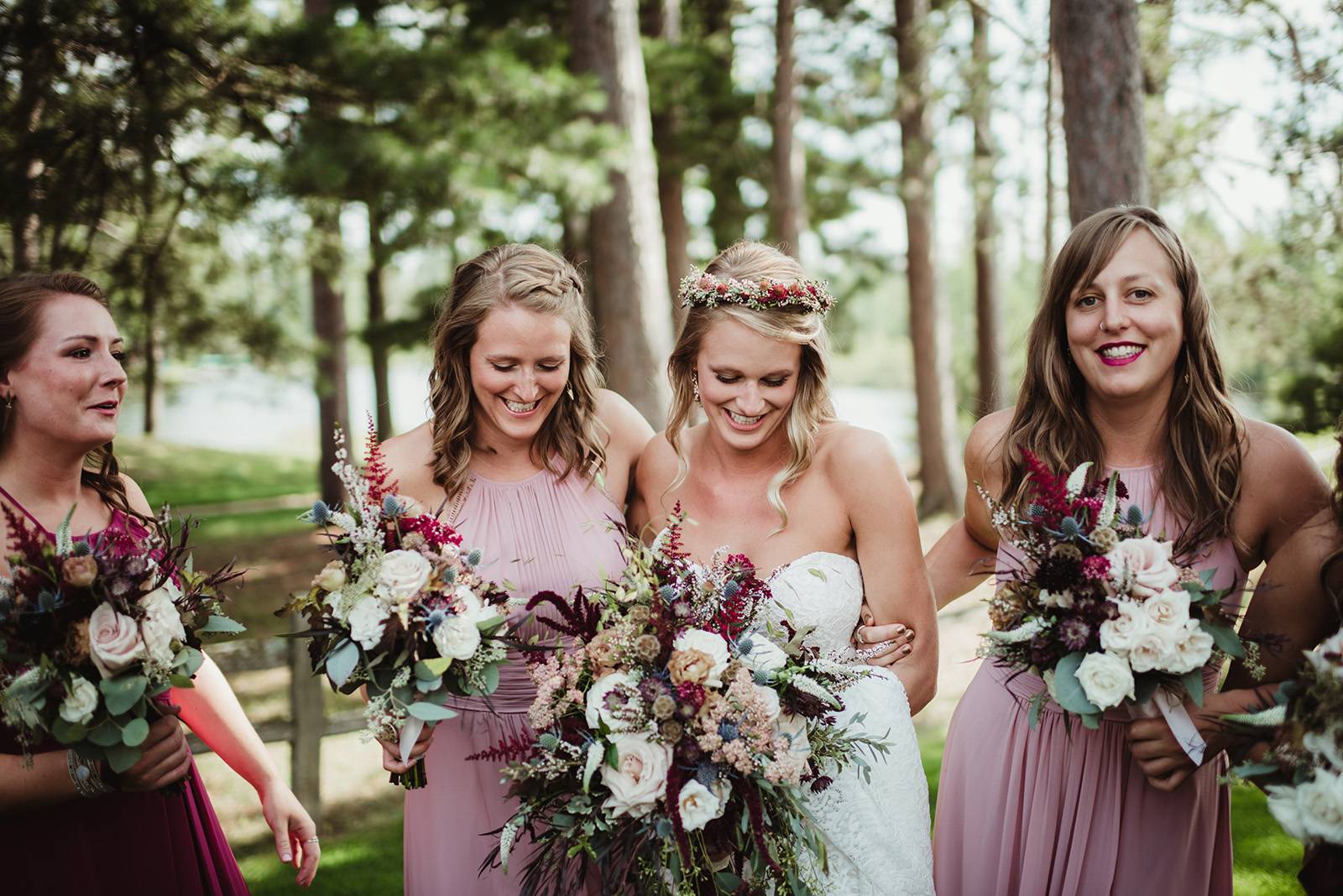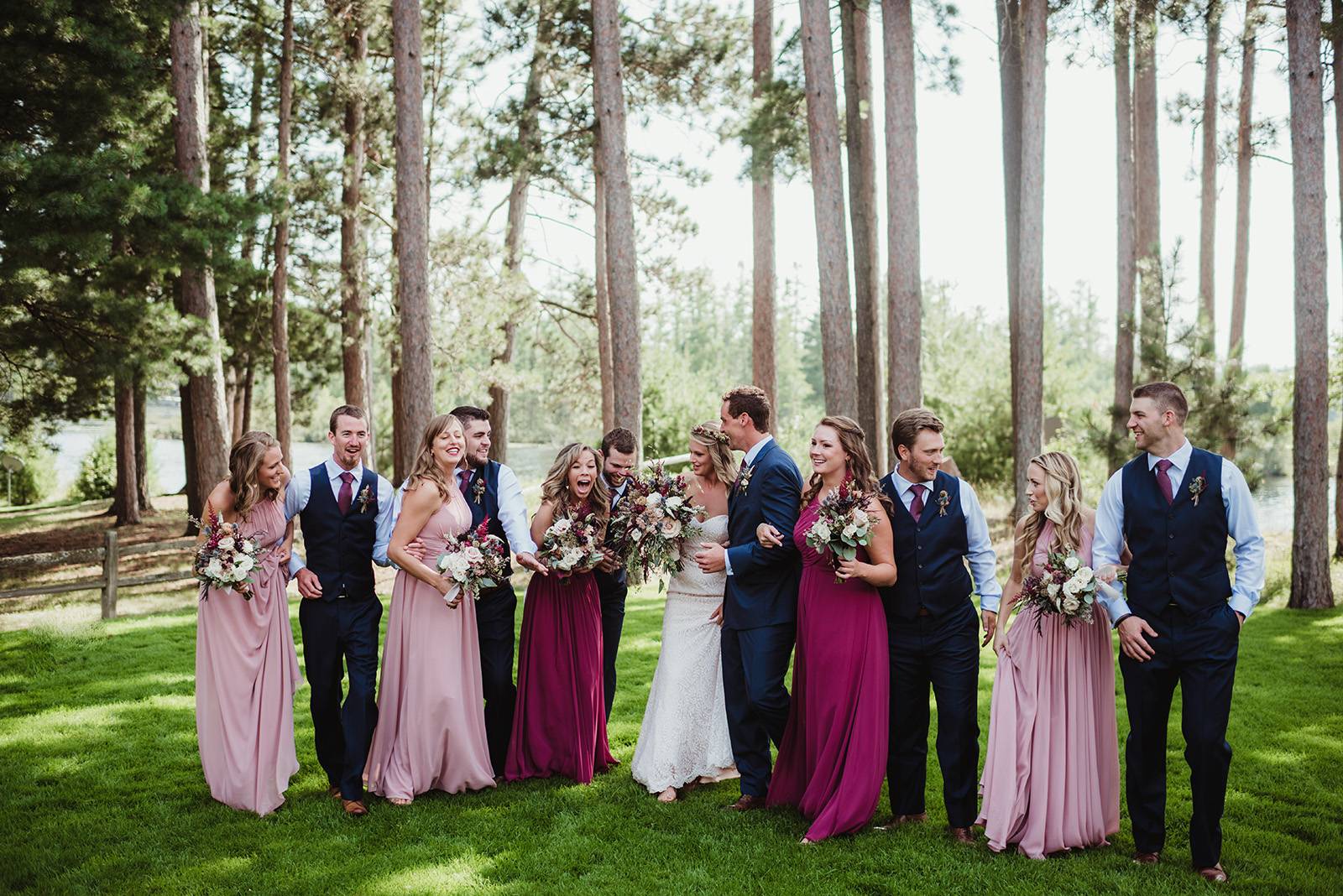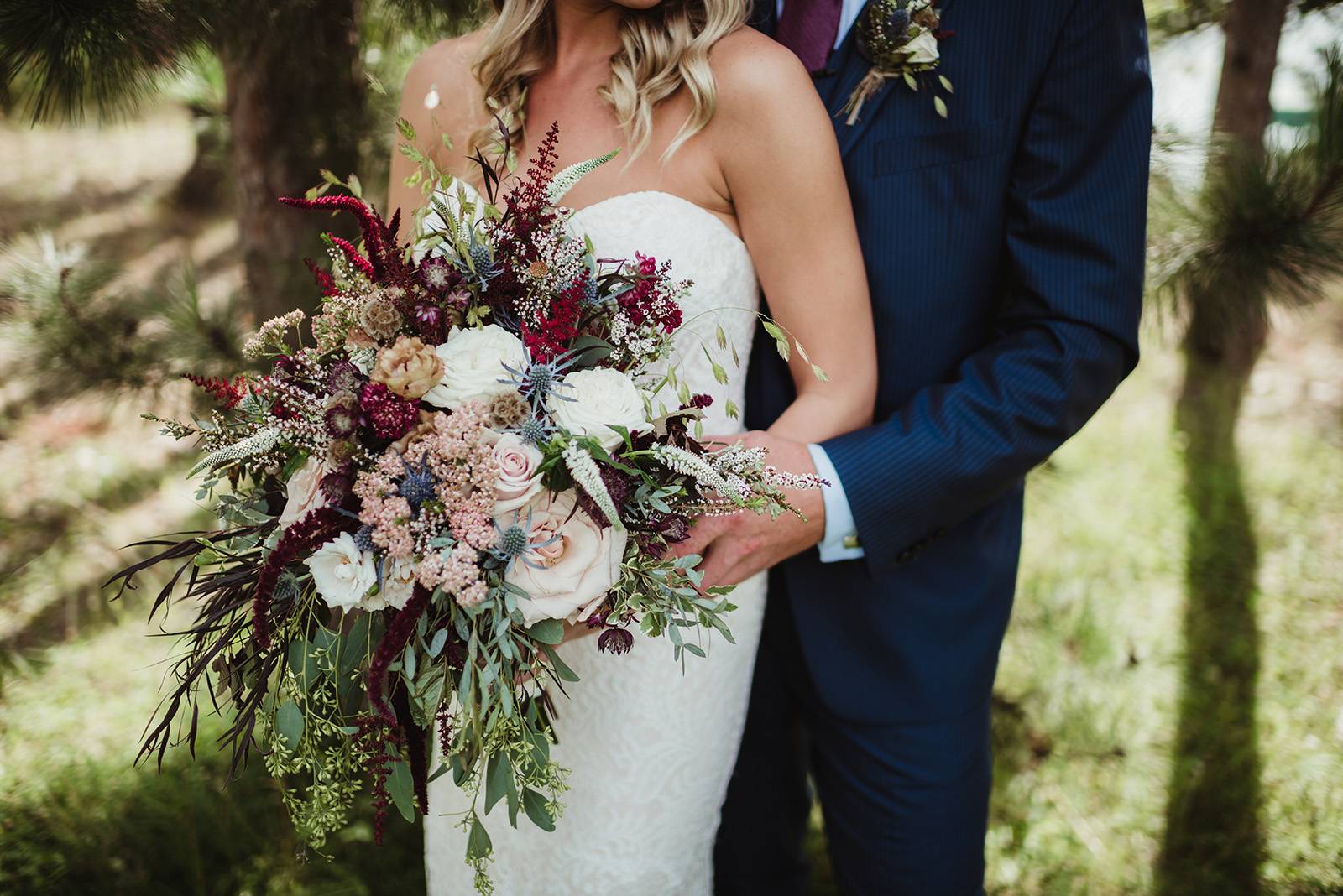 TELL US ABOUT YOUR HONEYMOON PLANS IF ANY: We spent a week at my husband's family's cottage near Green Bay for a week after the wedding. Honeymoon plans are in the making!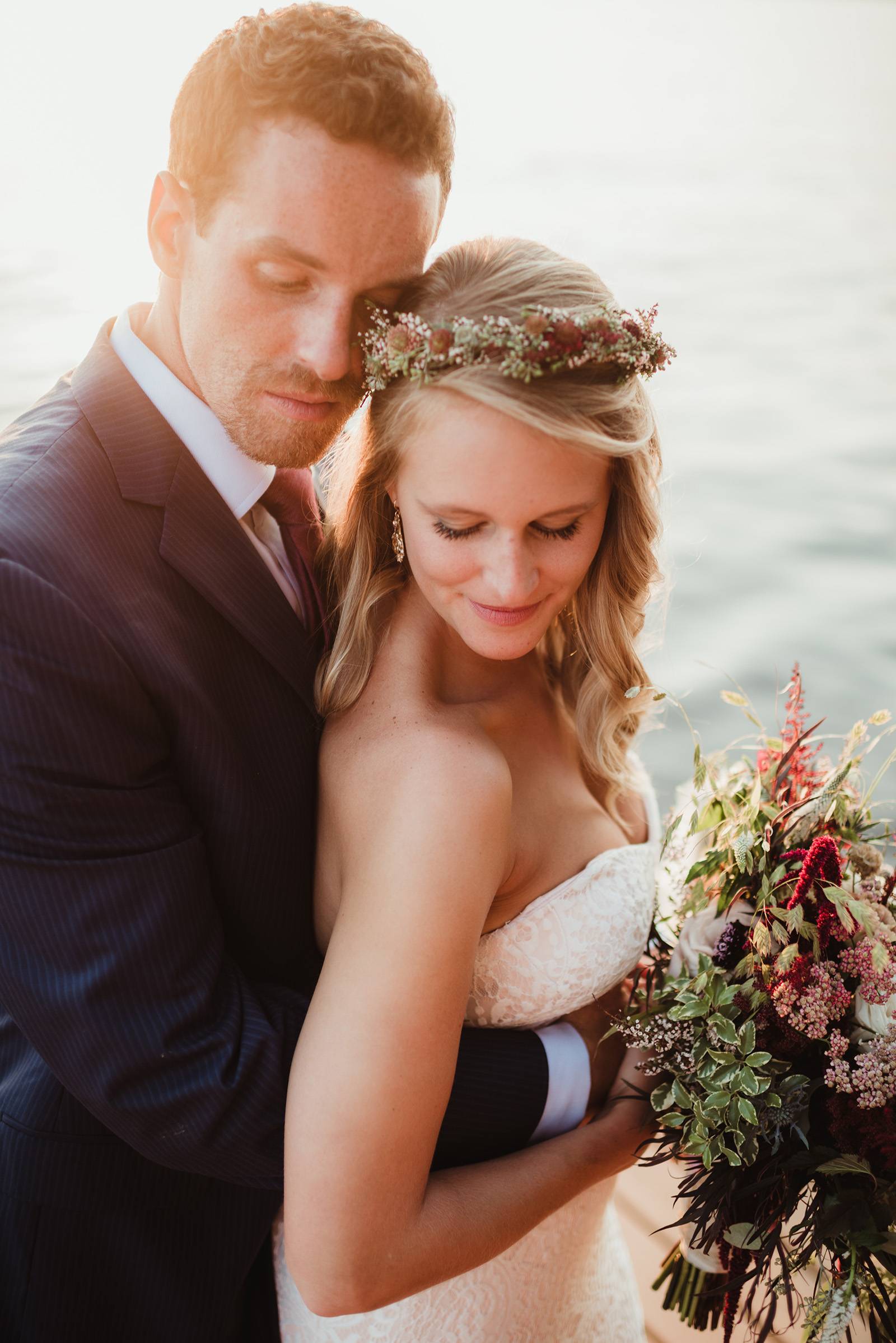 WHAT DOES LIFE LOOK LIKE AFTER THE WEDDING? Life hasn't changed much for us. We bought a house before we got married and have lived with one another for 3 years. We are working on house projects and have settled back into reality after all of the excitement.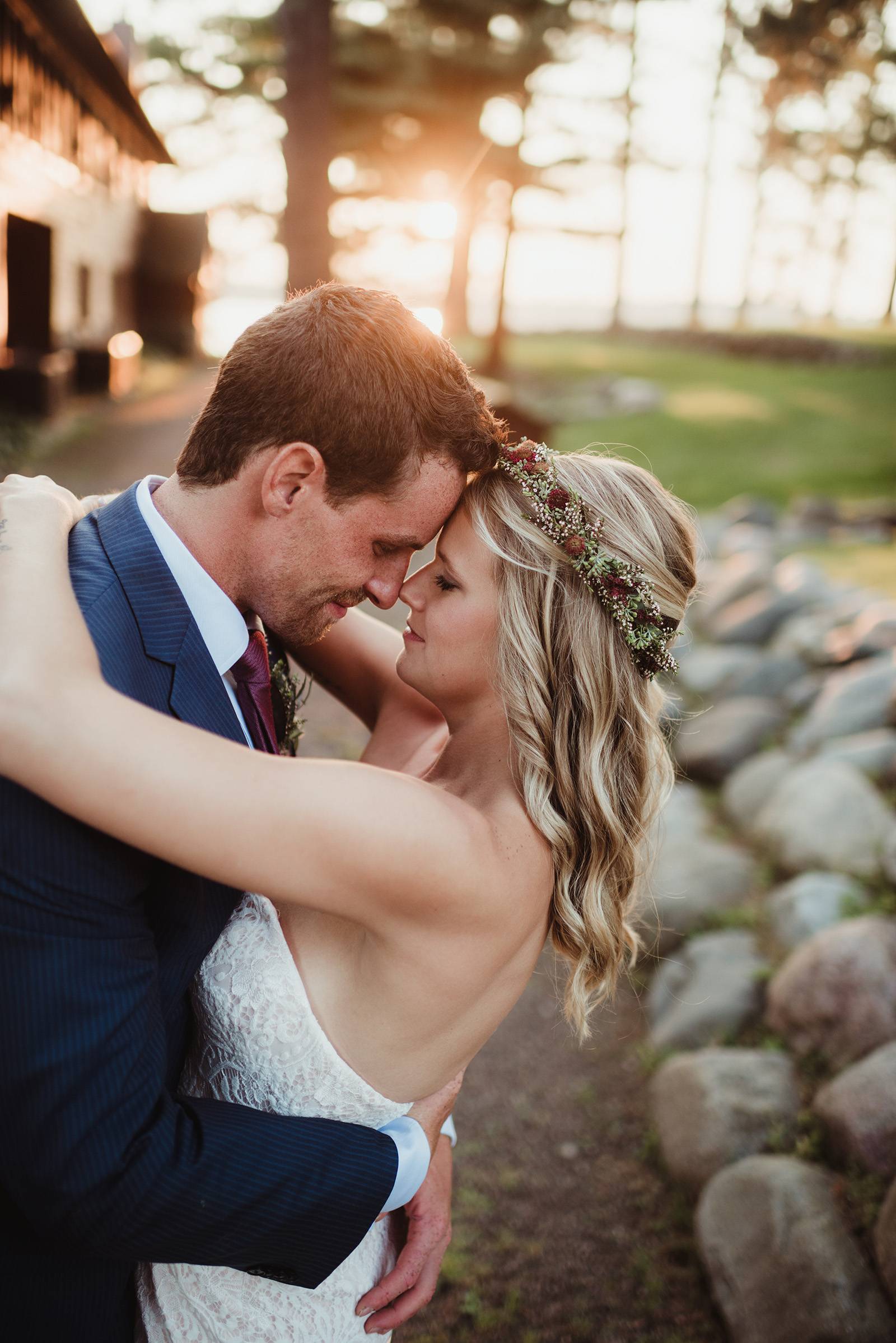 IS THERE ANY ADVICE YOU'D GIVE TO OTHER COUPLES? Don't overthink. I spent way too much time stressing about some of the most minimal details. The day is not about the material things- it is about you and your significant other. I went back and forth about hiring a videographer but I am so glad we did! Having a video of our ceremony and first dances was so meaningful to us- it feels like we can relive these special moments over and over again.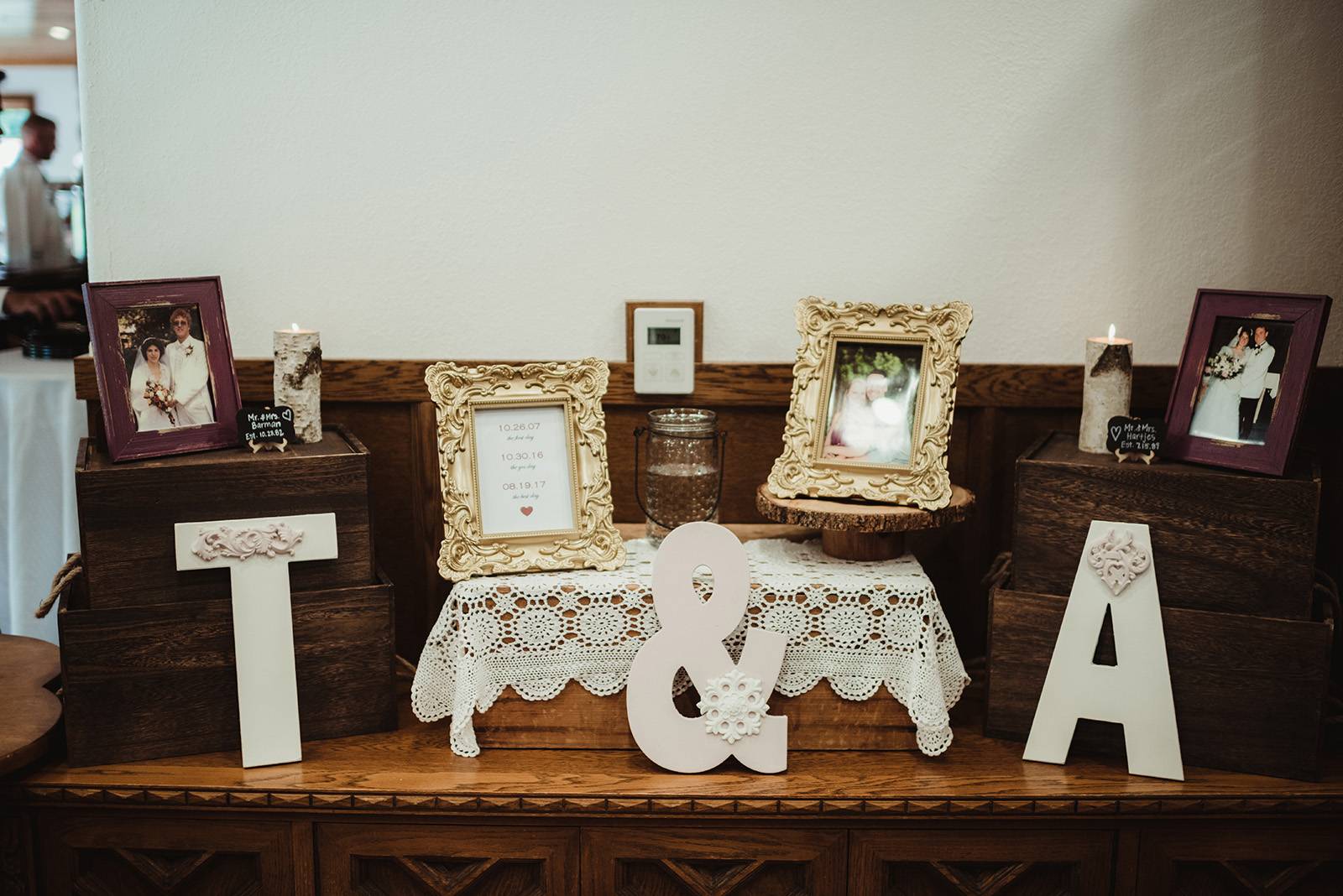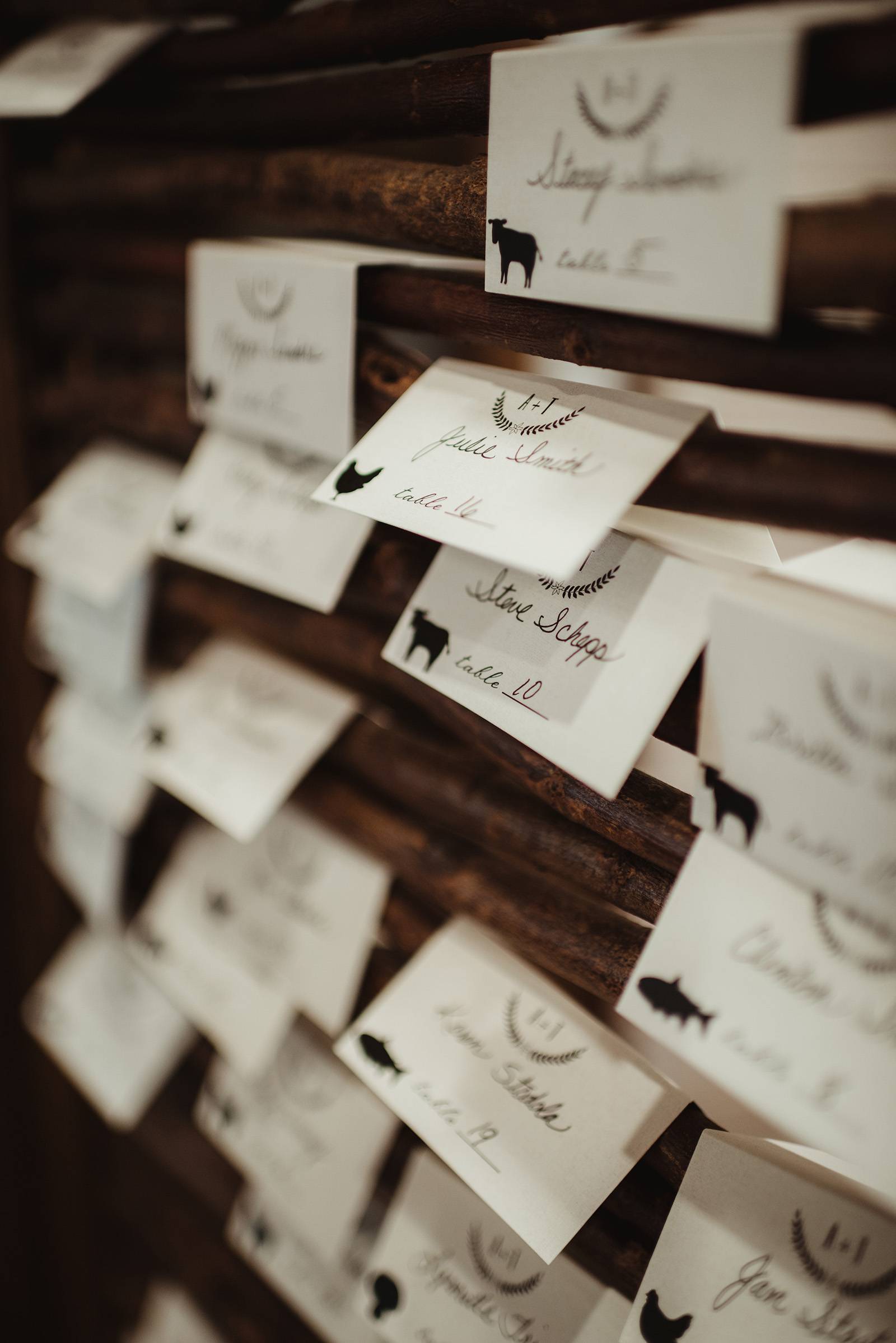 ANY WEDDING PLANNING REGRETS YOU'D DO DIFFERENTLY? We didn't do a receiving line and decided to mingle with our guests over cocktail hour, however, we didn't get around to greeting everyone and still to this day I feel bad about that!